The 4th of July and patriotism go hand in hand. No matter who you are, what your profession is, and how actively you have been contributing to the nation's wellbeing, you leave all your chores aside on this day and celebrate. That's the spirit of every American on this special occasion. If you too feel proud to be an American and are glad that you received independence on this day, then throwing a parry to your friends, family and relatives for it only seems obvious. But an important aspect of such a party- the decoration- should be kept in sync with the theme of the party. How to go about that? We tell you here. Below you find some of the most amazing DIY 4th of July Party Decoration Ideas to try out.Have a look.
DIY 4th of July Party Decoration Ideas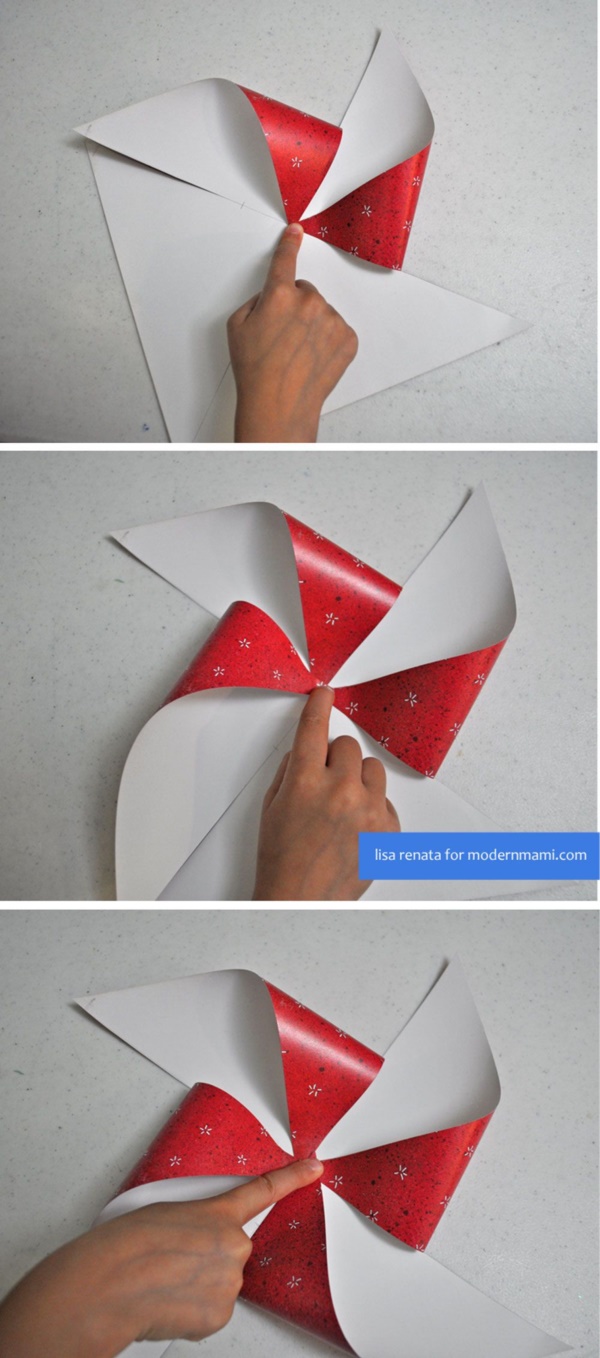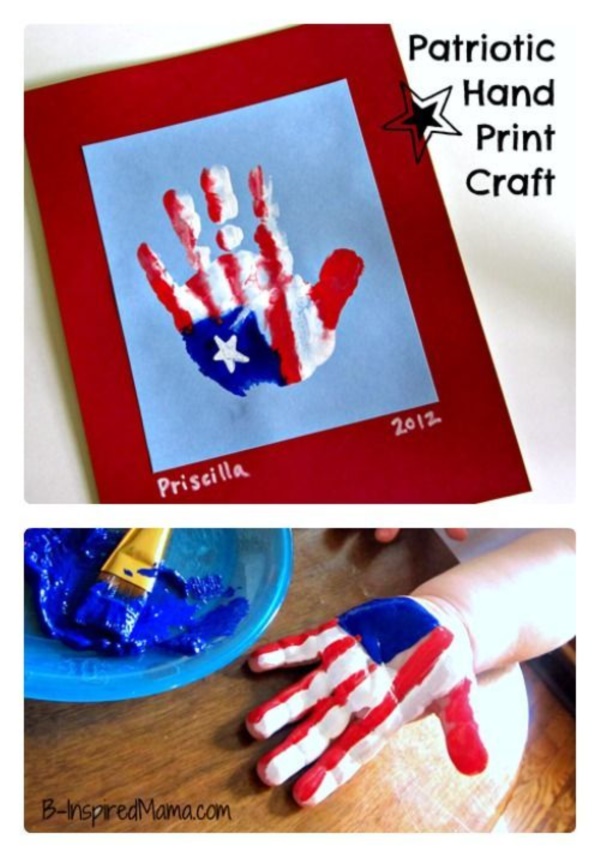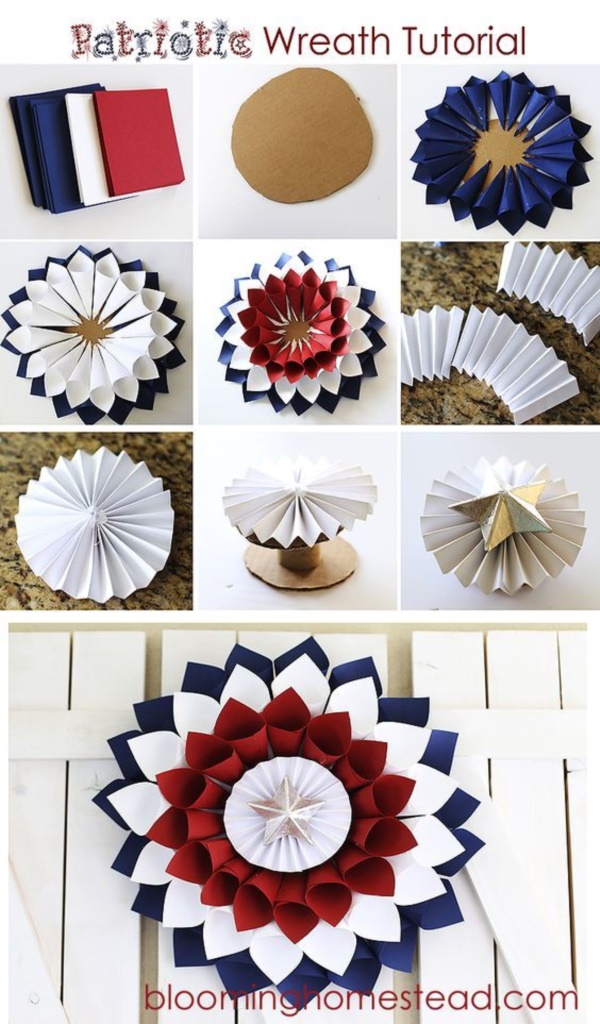 Before strating with the decoration part you must have to pick a theme to go with. Picking a perfect theme for a perfect party isn't a easy job. So, let's make it quite a lost easier by giving the set of 4th of July Party Ideas to have all the Fun.
Red And Blue Stars Garland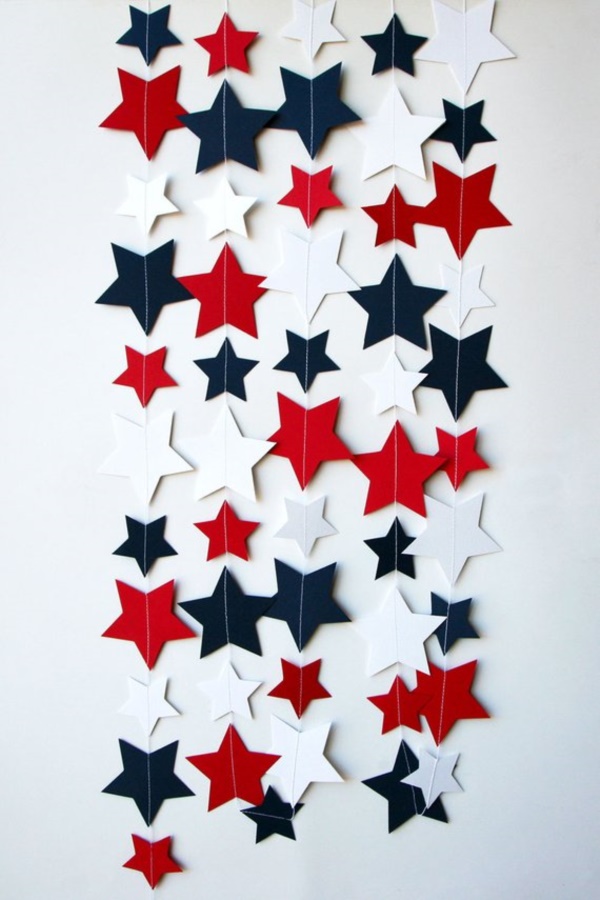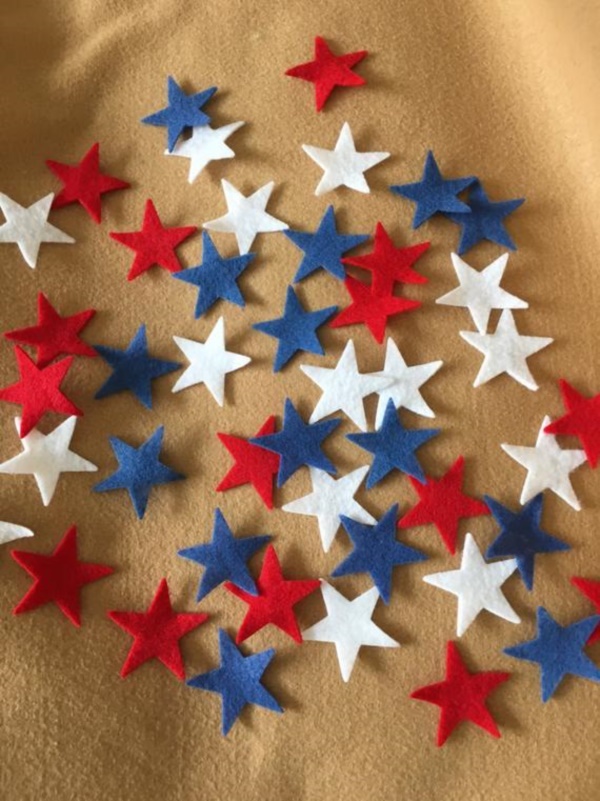 Talking about easy DIY 4th of July Party Decoration Ideas, we will definitely have to mention this craft. There is perhaps something as easy as this one. All you need is a few paper cut-outs in the shape of stars and then colour them in blue and red. Weave a string through them and your star garland is all ready to adorn the house.
Star Shaped Cookies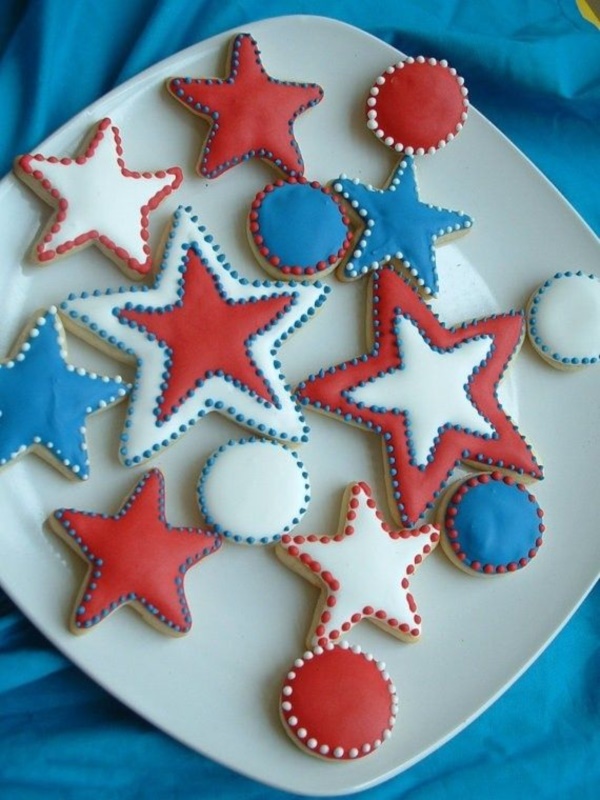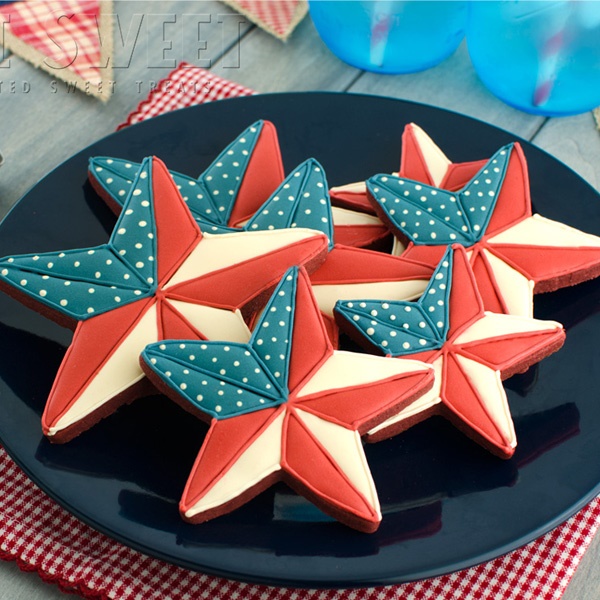 Decoration doesn't mean balloons and sparkles and banners, it could also mean food. Yes, while everything around you will be 4th of July themed, why leave out food? Make sure your cookies are star shaped. Since it's just a shape, your baking habits or patterns won't get disturbed.
Mason Jars Turned Into Patriotic Flower Vases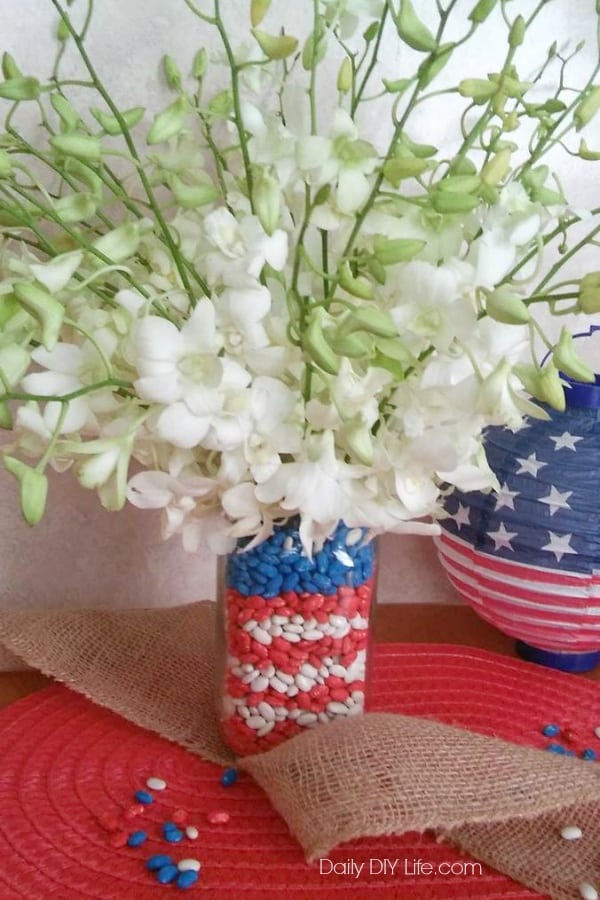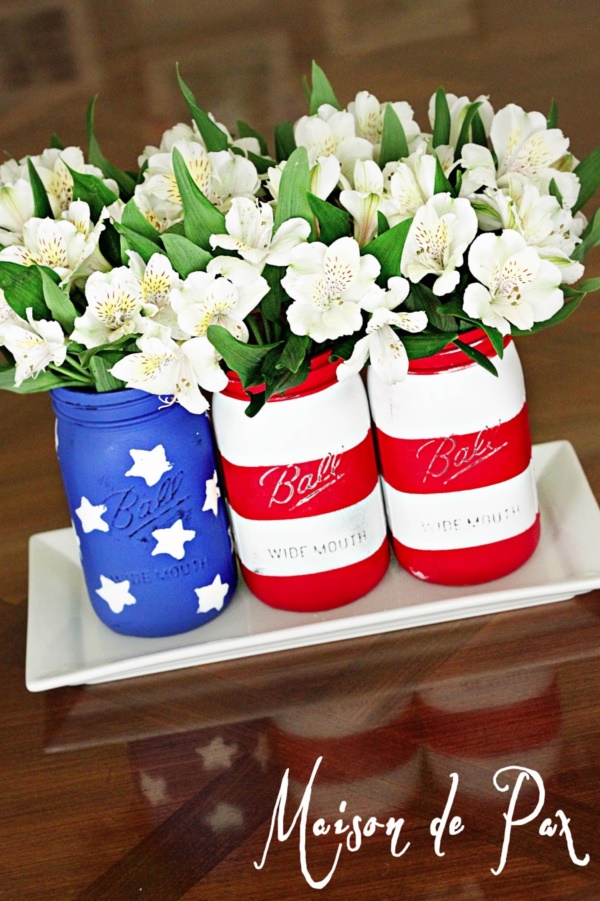 If you are thinking of decorating the party venue with flowers, then create some Independence Day themed flower vases with your mason jars and old cans. All you need is some colours and precision, and you are good to go. These flower vases might not look store-bought, but they definitely look pretty. Most importantly, they ooze out a pure patriotic feel, which no other item, no matter how fine, can radiate.
4th Of July Themed Wreaths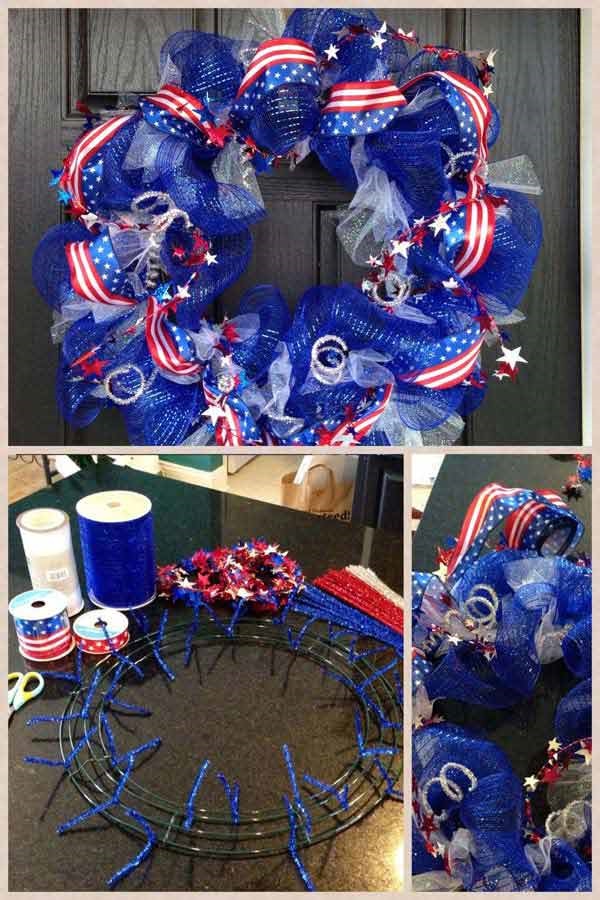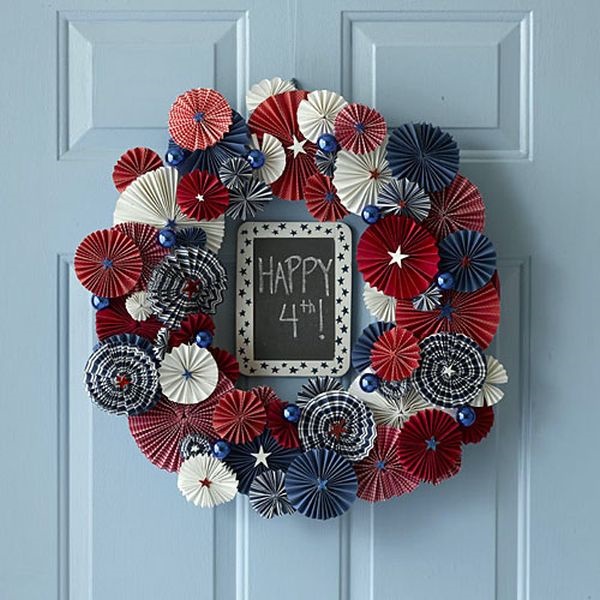 Wreaths are rings made of flowers or foliage or papers or other decorative items. But for an Independence Day special wreath, you don't need any of that. All you need is some burlap and a lot of red, blue and white decorative accents. But then a wreath celebrating the 4th of July doesn't need to look like anything specific. You can make any kind of wreath of your choice, with the colours blue, white and red.
Decoration With Tiny DIY American Flags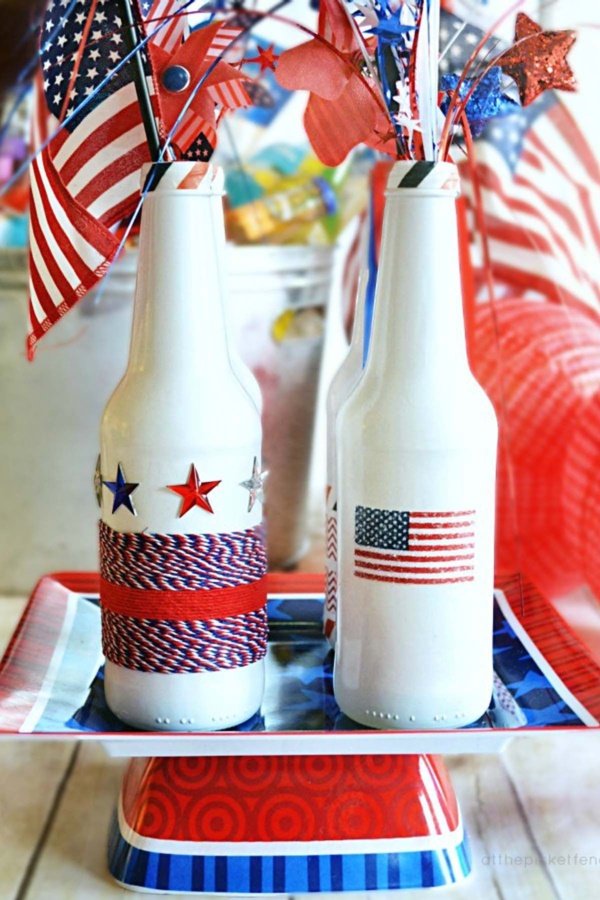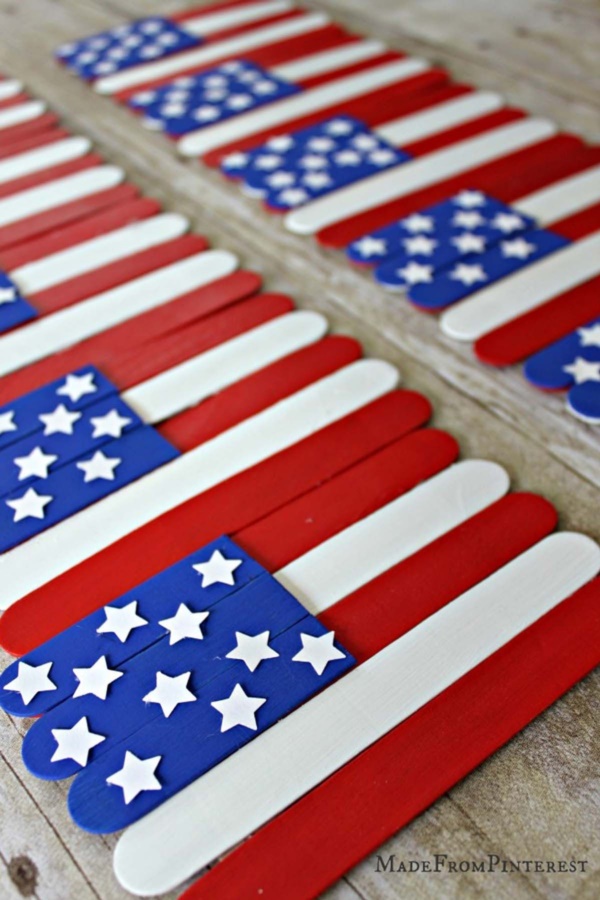 Although there are many DIY 4th of July Party Decoration Ideas, there is nothing like creating tiny American flags and then using them for the purpose of decoration. This is an easy craft that doesn't take a lot of your time.
4th Of July Themed Paper Lanterns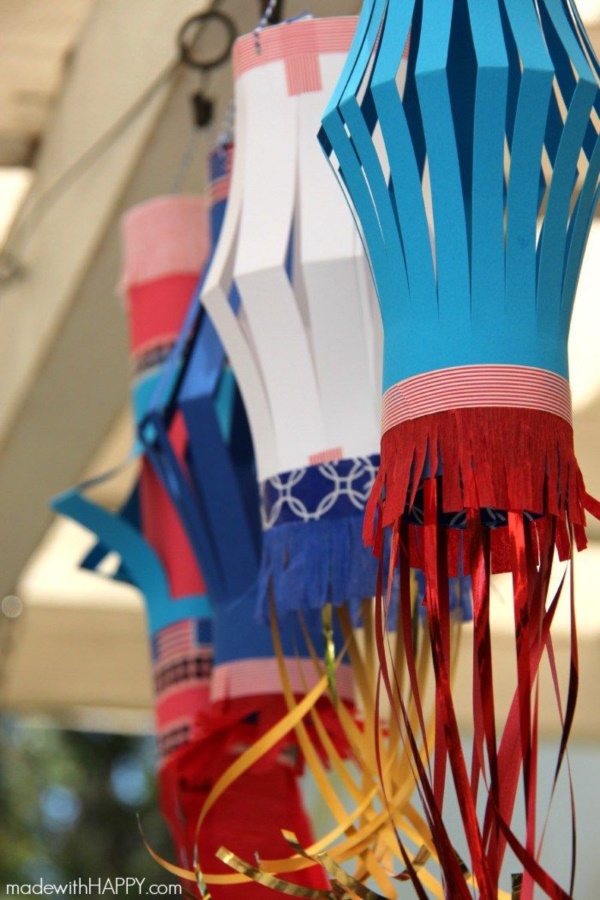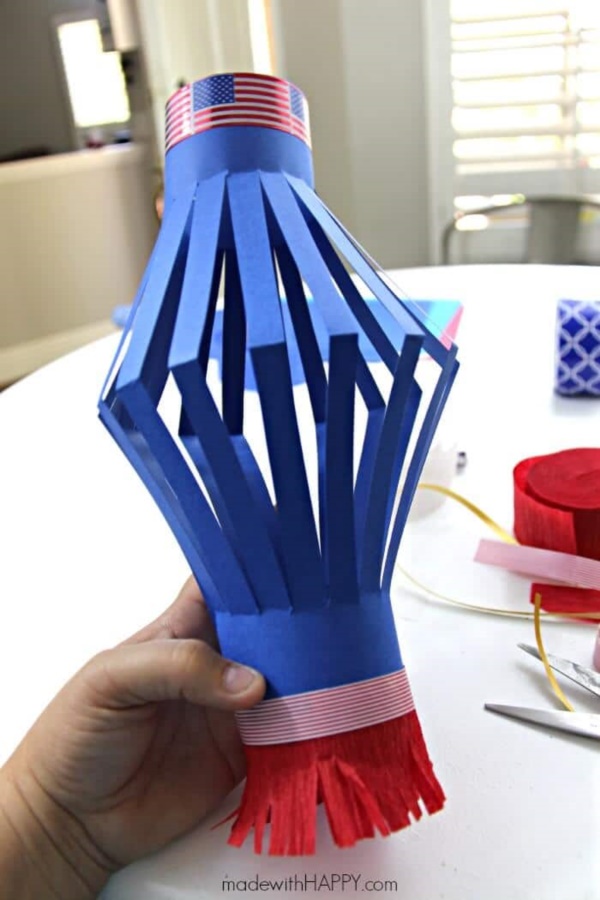 Paper lanterns in blue, red and white colours can make you party space look lively. Interestingly, you can use them to fill in any space- corners or otherwise!
4th Of July Special Rockets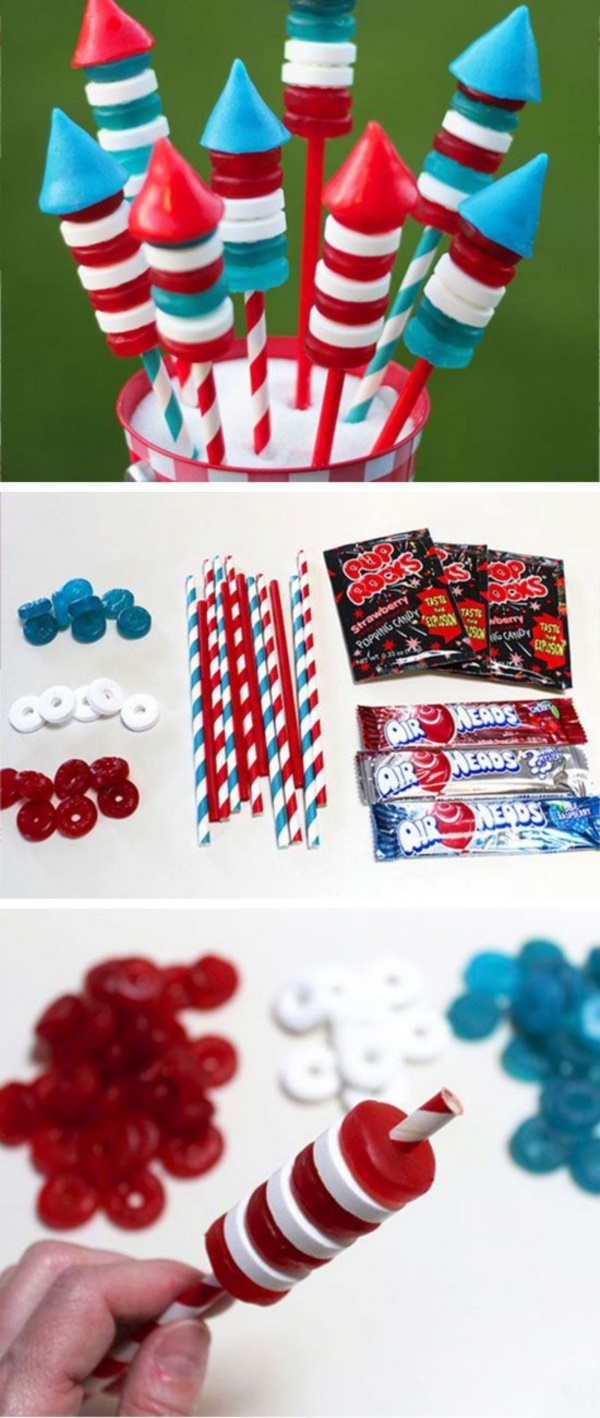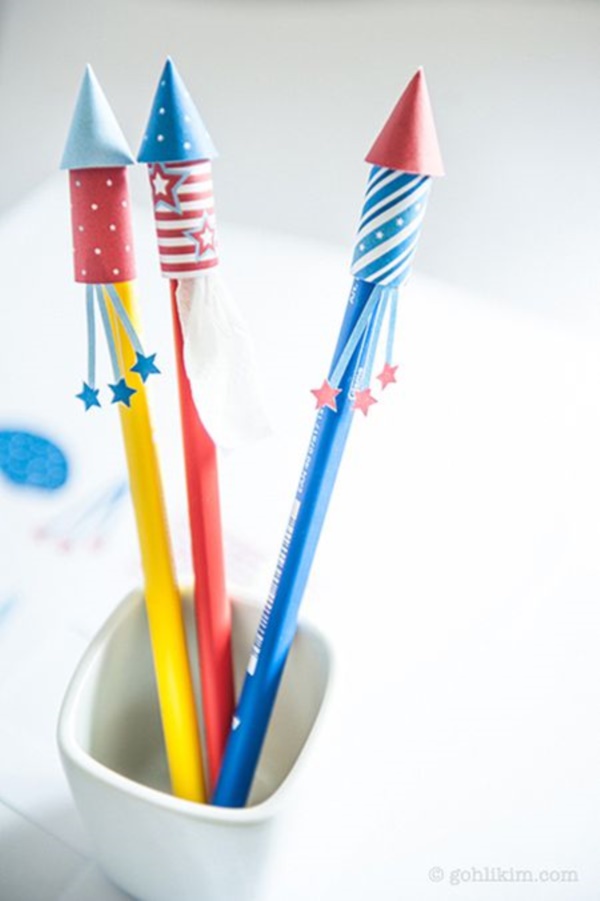 If you don't have much time, and want to craft something easy, then try out paper rockets. They look adorable because of the small-child feel they radiate. Use them to decorate walls and tables, and spice up your party decoration.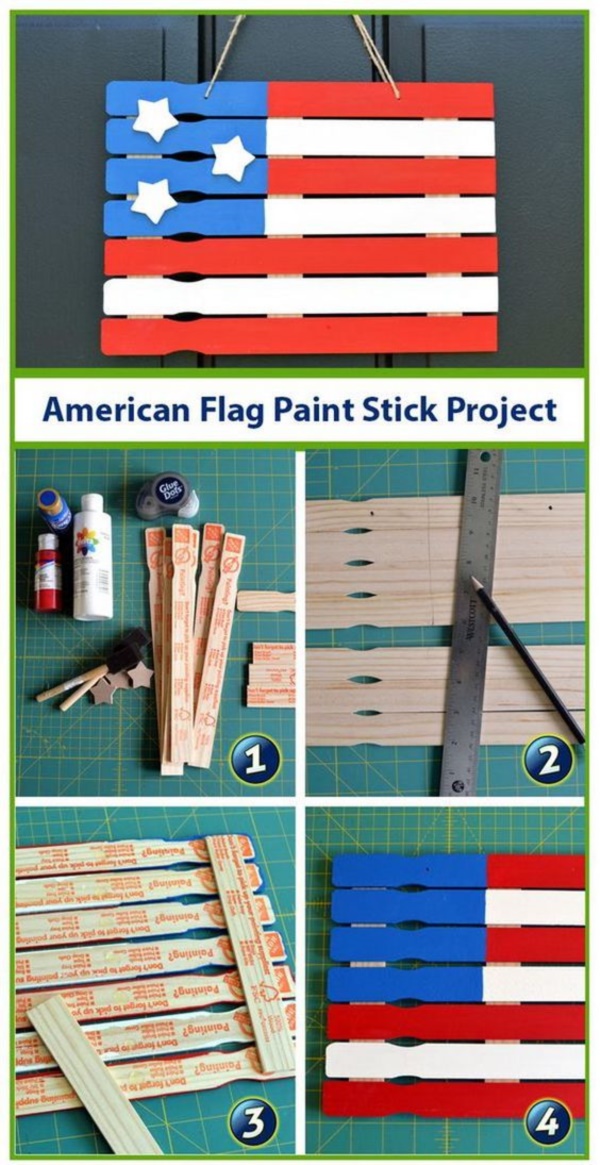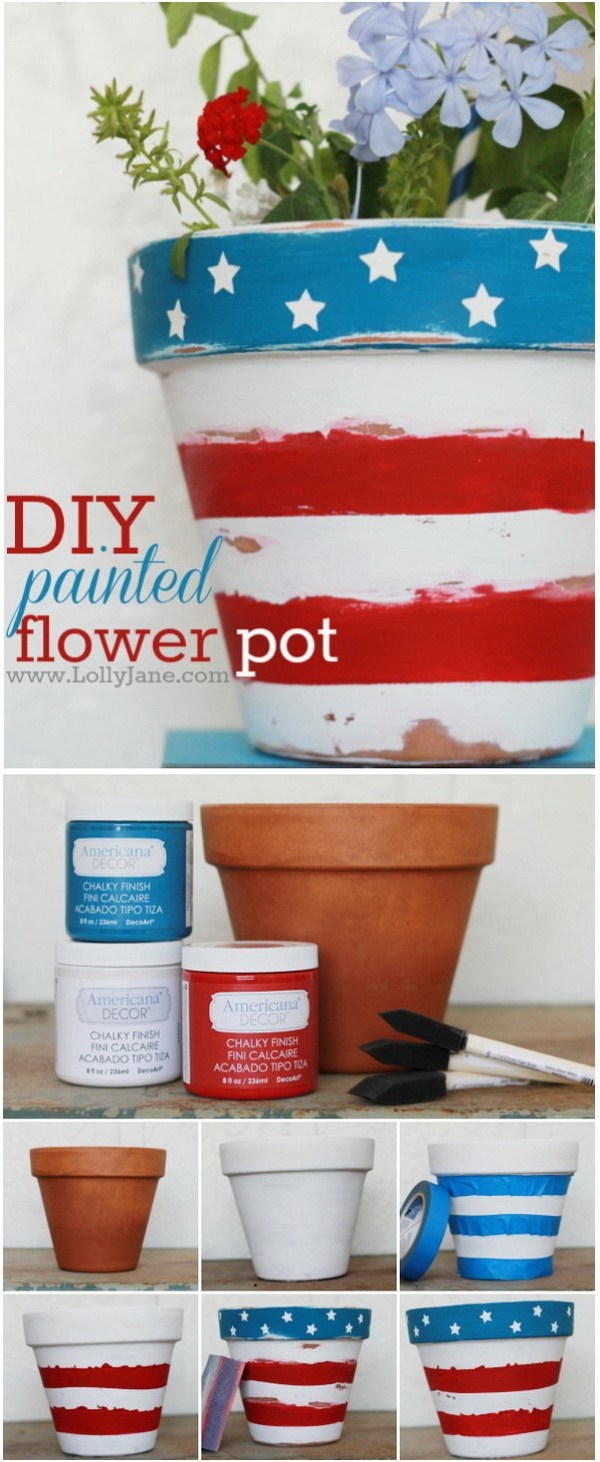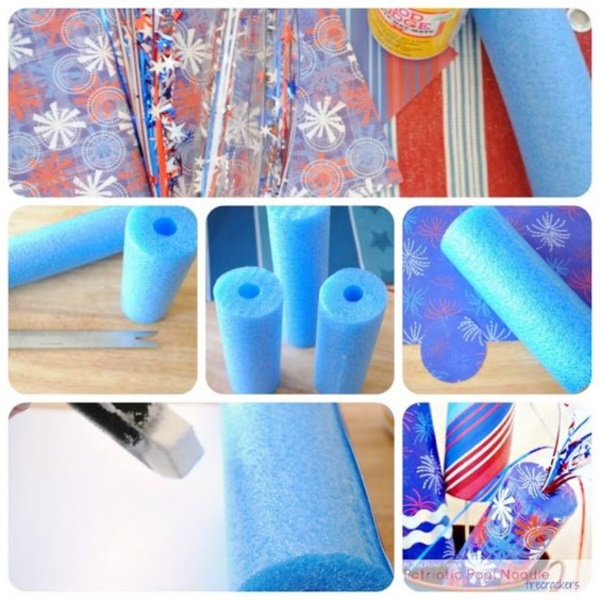 Don't you think that only decoration can't make this party memorable but we'll have to go through the way of stomach as well. You can check some finger-licking 4th of july themed recipes to spice up the Party deliciously.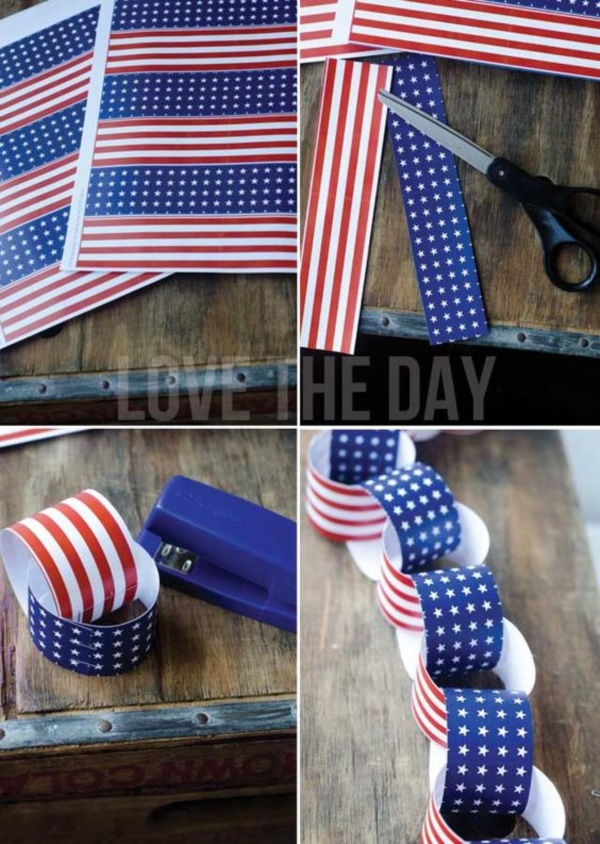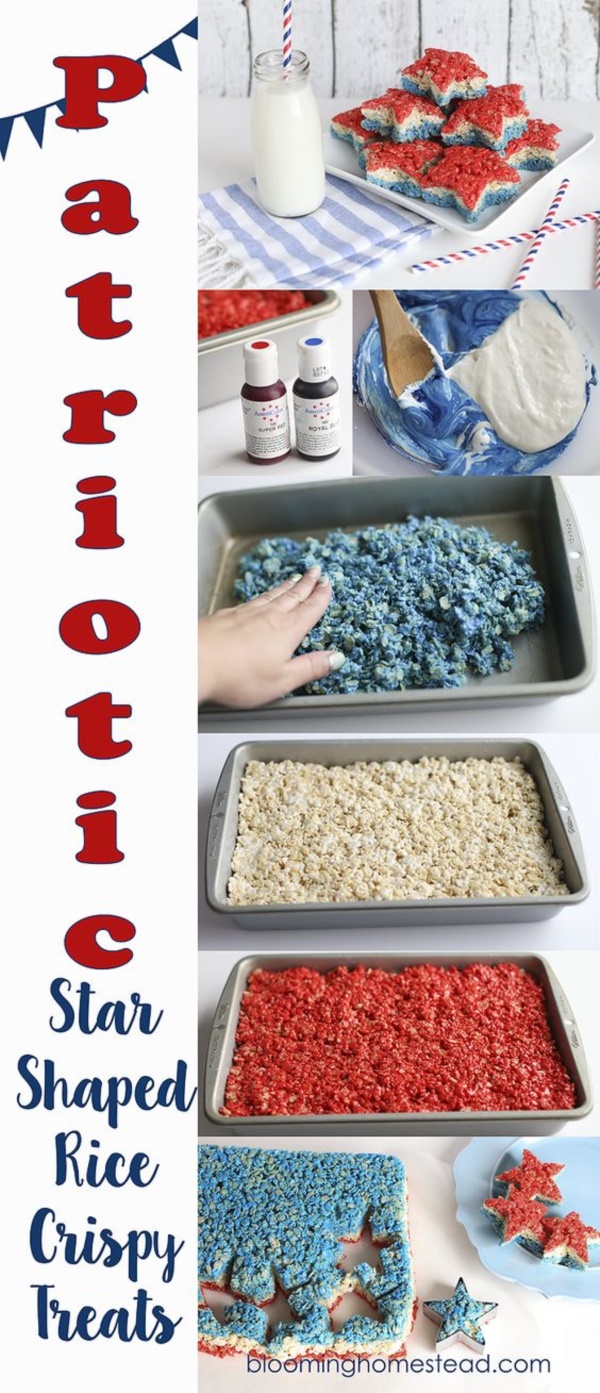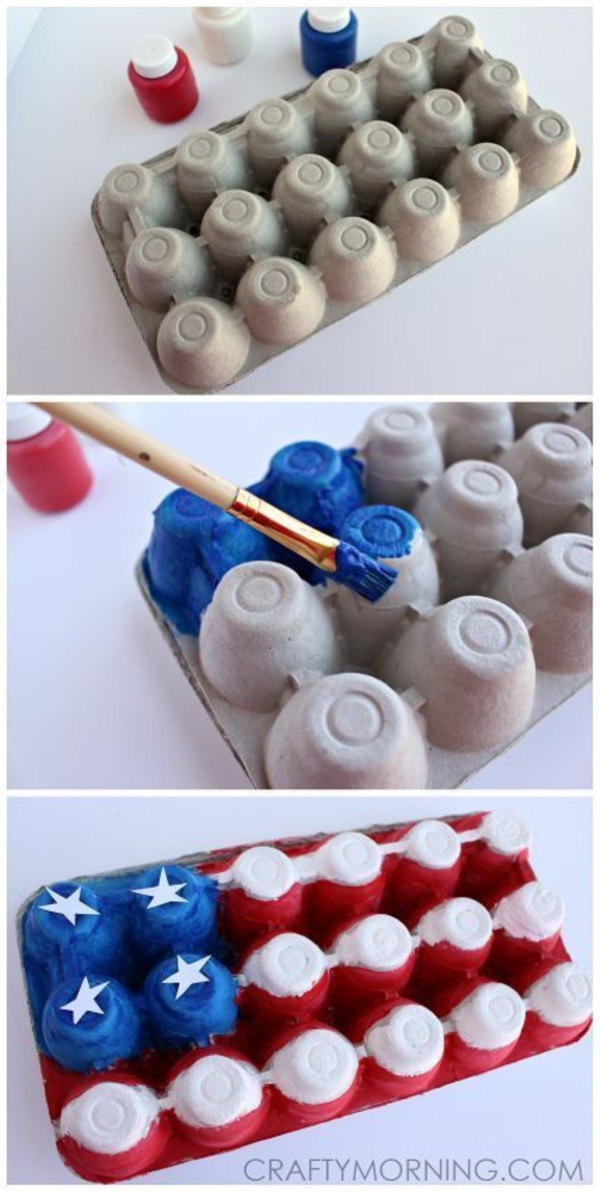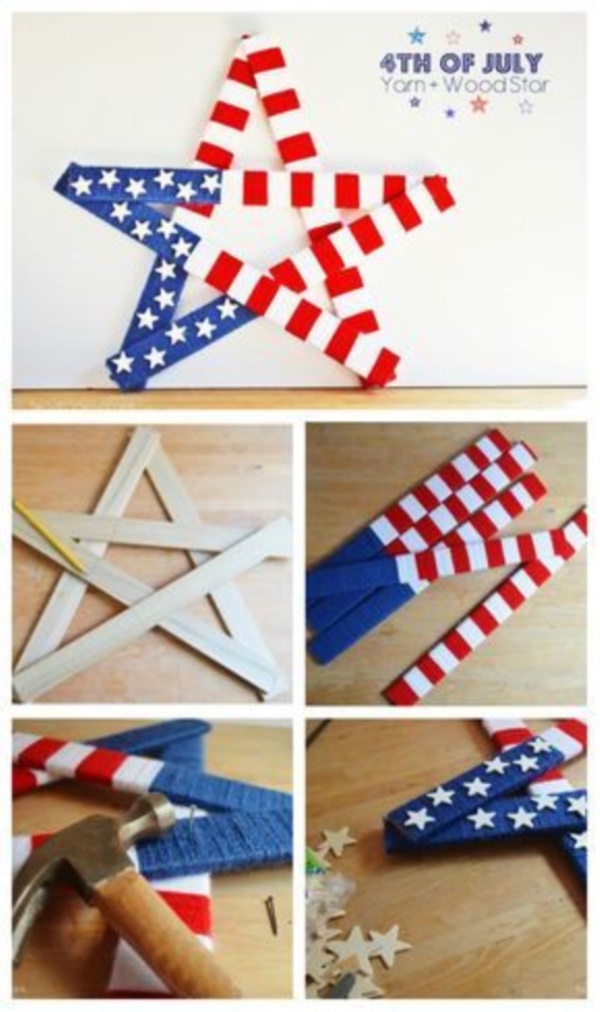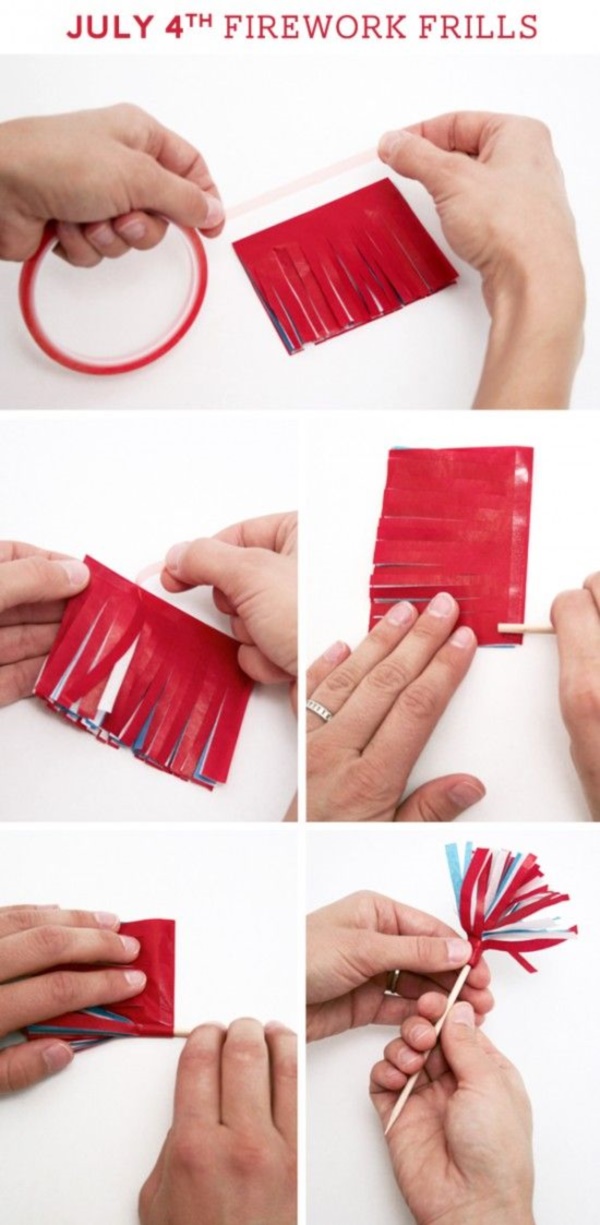 When you throw a party celebrating the 4th of July, it should at least feel like an Independence Day party. For that, keeping the decoration on point is extremely important. Thankfully, the above DIY 4th of July Party Decoration Ideas help you do that without going heavy on your pocket. So, what makes you wait? Try them out and make your guests feel special about the party as well as the event!