If visions of color schemes, fabric swatches, and menu options are dancing through your head, you must be planning a wedding. The planning process is a wonderful time where you can bring your wedding dreams to life. As fun as this time can be, you're likely asking yourself questions like, "When is the best time to send save-the-dates?" Or, "Who should I send them to?" And, "How far in advance do I need to mail them?"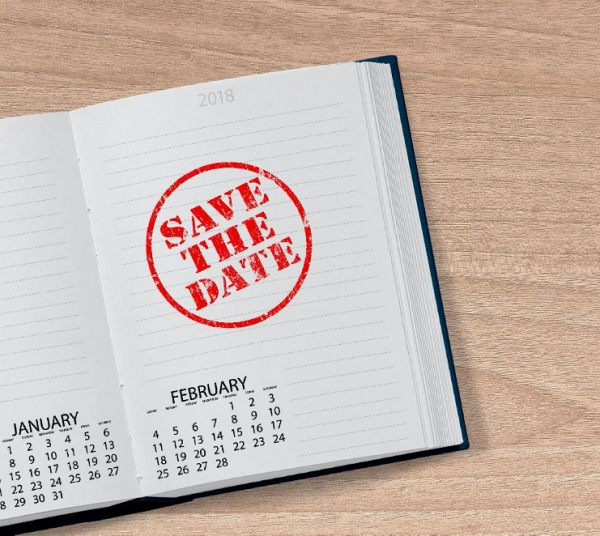 While there are no strict rules about when and how to send your save-the-dates, there is a common etiquette that many brides follow. Whether you're having a traditional wedding, destination wedding, or virtual ceremony, these are the details you need to know.
Traditional Wedding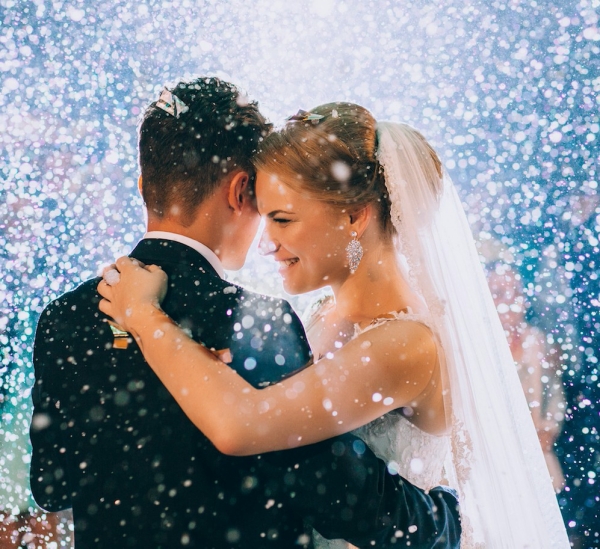 There are a number of reasons why you should send out save-the-dates to your wedding guests. Not only will your friends and family appreciate the heads-up, but they are also a fabulous way to get your guests excited about your big day. When it comes to traditional weddings, wedding planning experts recommend sending out save-the-dates six to eight months prior to the actual ceremony. This gives your guests plenty of time to make travel arrangements or take time off from work so that they can join you and your betrothed when you say, "I do."
Destination Wedding
When planning a destination wedding, you'll need to solidify your travel plans and secure a hotel block for your guests. After you complete those essential steps, move on to your save-the-dates. Wedding planning pros advise couples who are having a destination wedding, or who are planning to get married on a major holiday, to send out their save the dates nine months to a year in advance.
Doing so gives you guests plenty of extra time to make arrangements. Thinking about who should receive them? Avoid any hard feelings by only sending save the dates to anyone you hope can attend. Once your guests receive your save-the-date, you'll be obligated to send them an invitation — and you certainly don't want to have to tell anyone down the road that they aren't actually invited. Indeed, it all comes back to wedding planning etiquette.
Virtual Wedding or Commitment Ceremony
Similar to a destination wedding, before sending out your save-the-dates, you'll want to secure the location. In this case, your location is the virtual streaming platform provider you'll be using to broadcast your wedding to friends and family tuning in from home.
Once you've made your decision, you can then send out your save-the-dates by mail or virtually. Either way, aim to get your save-the-dates out six months in advance. While some virtual weddings or commitment ceremonies aren't legally binding, Colorado, New York, Washington D.C., have legalized virtual weddings for couples who cannot obtain a marriage license in-person. And if your state isn't quite there yet, rest assured — there are certainly different ways to make your partnership legal.
All Options are on the Table
Whether you're planning a destination wedding or virtual ceremony, keep these tips in mind as you work your way through your wedding planning process. Now, you can get back to those color schemes and fabric swatches.