Summertime is perfect for letting loose, having fun, and showing off your style at parties. Whether you're headed to a family gathering or an upscale soiree, dressing for the occasion can be challenging. But it certainly doesn't need to be. To make it easier on you, we've put together 13 stylish summer party outfits for men that will have heads turning your way.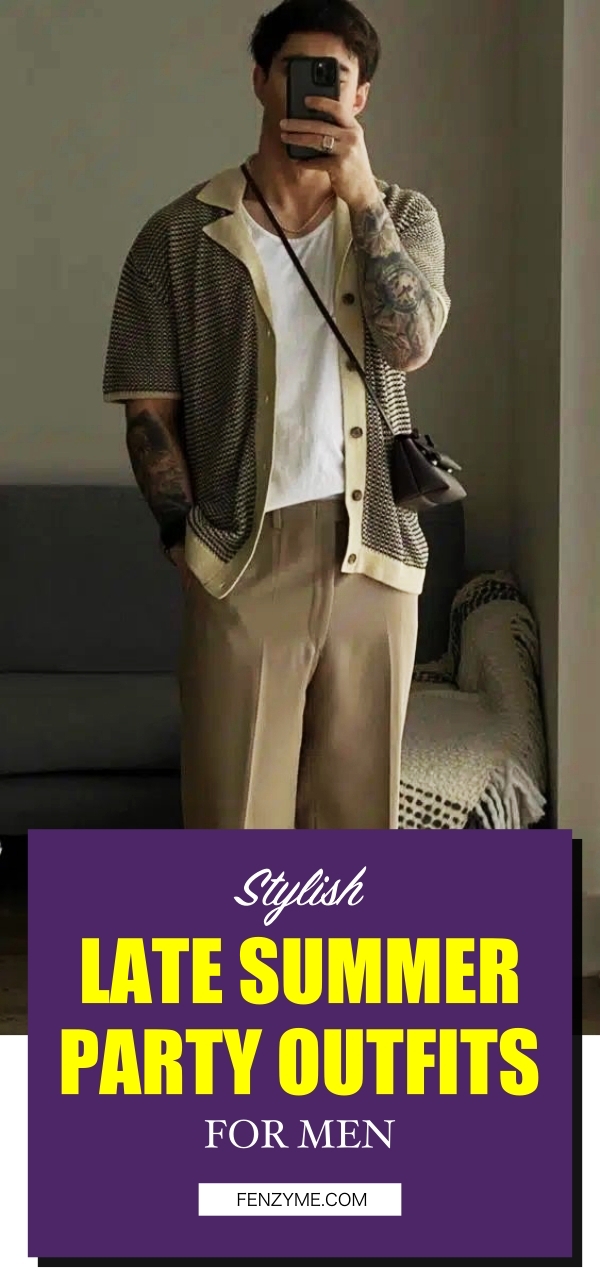 1. Cool and Casual
If you want to impress at your next laid-back outdoor party, look no further than this casual yet sleek summer outfit. The key pieces here are a crisp, white slim-fit tee, navy chino shorts and brown leather loafers. This will give you that polished look without being too overdone. Top it off with cool shades, such as aviators or wayfarers, and you'll have all eyes on you!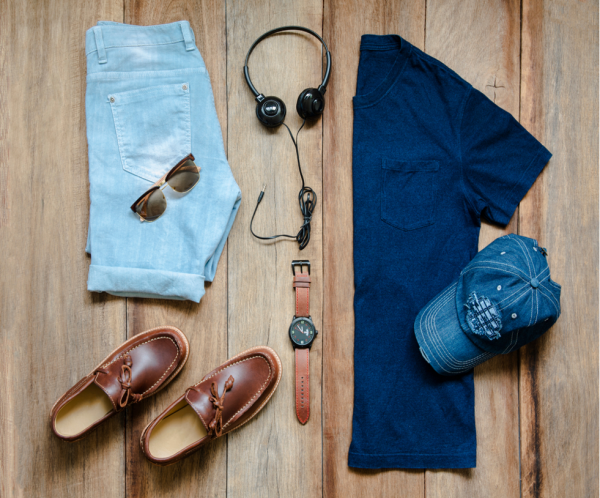 2. Classy Formal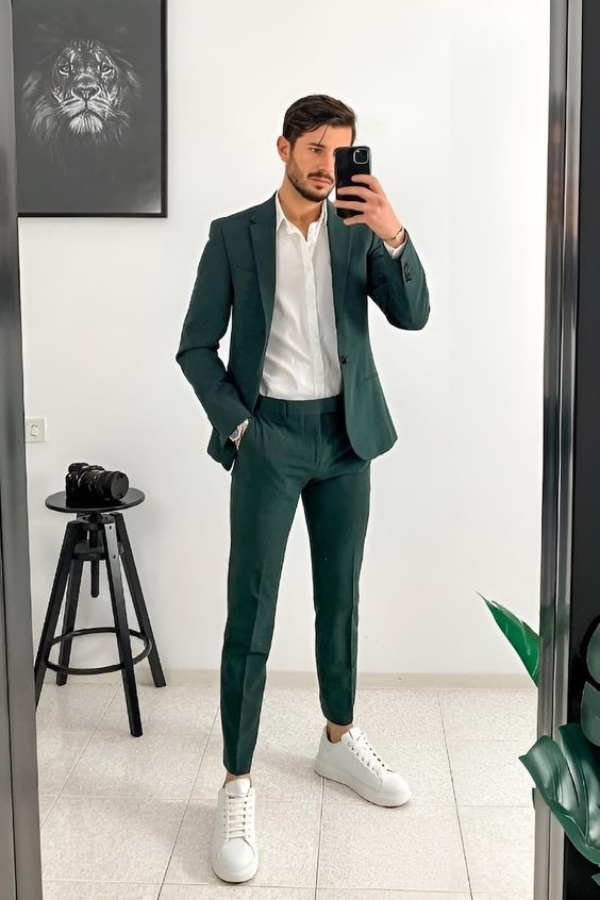 When it comes to formal events, you can't go wrong with a classic suit. But if you want to add a touch of summertime sophistication, opt for a lighter color, such as blue or tan. For the shirt, white is always in style. You can add a bit of flair with colorful accents like a printed pocket square or a bold bowtie. And for the shoes, a pair of brown leather Oxfords will give you that perfect finishing touch.
3. Beach Party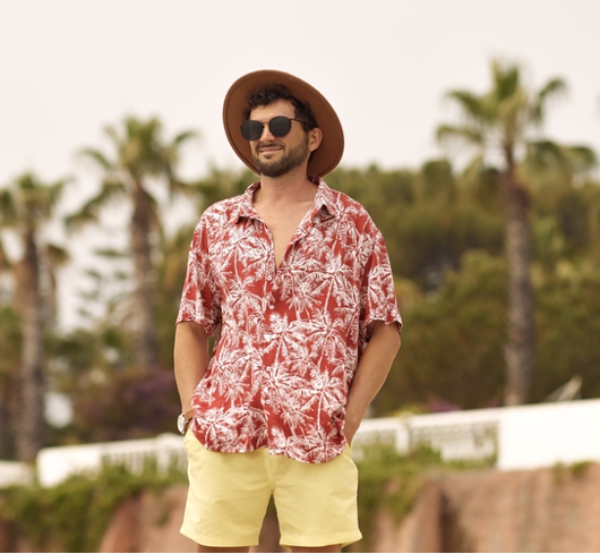 Nothing says summer like a beach party! To make a stylish statement, start with a timeless linen shirt. Bright or subdued Hawaiian prints are classic for summer. Then add a pair of cotton shorts in a color that complements. Finishing touches like boat shoes, a straw hat and some cool aviators will help complete the look. You'll be ready to hit the waves or just look good while watching them!
4. Refined Preppy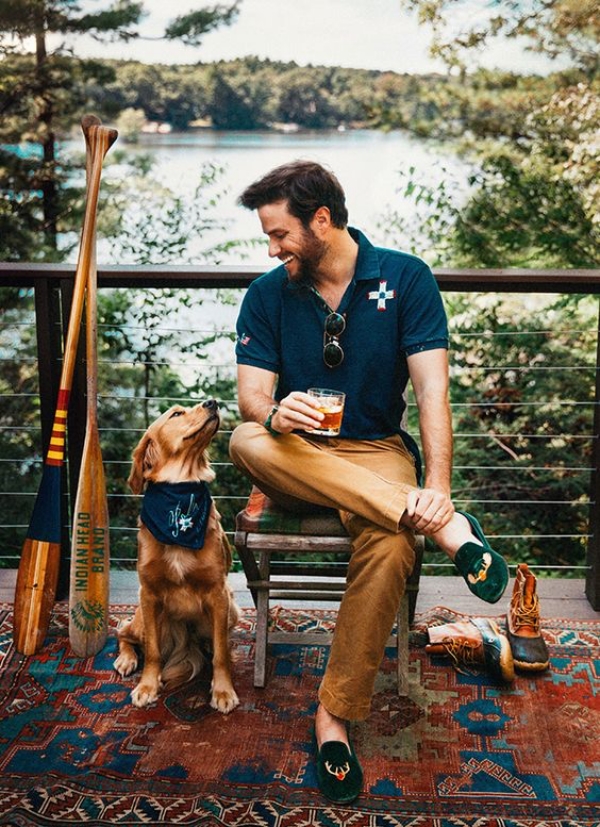 For the days when you want to look polished but still stay comfortable, opt for a refined preppy outfit. A blue polo shirt, khaki pants and brown leather loafers will give you that timeless look without being too stuffy. Throw on a beige linen blazer for an extra touch of sophistication, and then accessorize with a pair of classic wayfarer sunglasses.
5. Vintage Vibes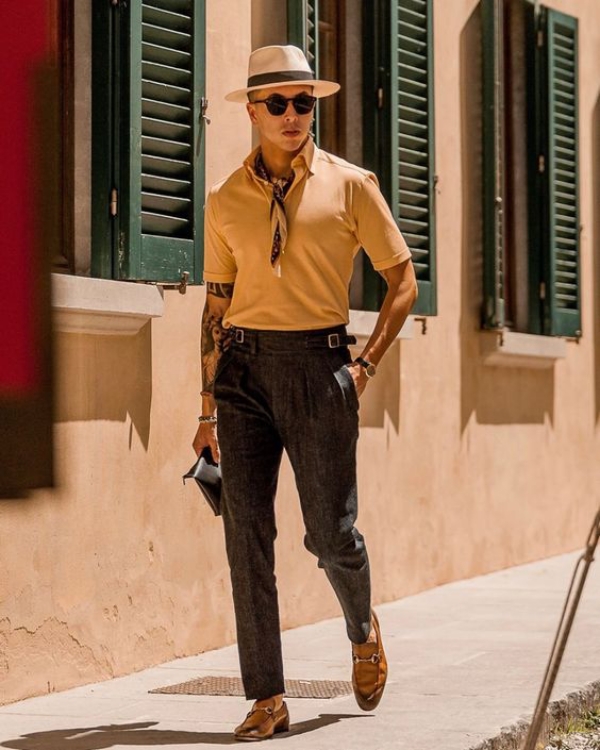 Make a statement at your next summer party with this vintage-inspired look. Start with a pair of slim-fit tan chinos and an olive-green gingham shirt for a classic nod to the 1940s. Brown leather derby shoes and tortoiseshell sunglasses will give you that perfect retro feel.
6. Denim Done Right
Try out this denim-inspired combo for a casual look with just the right amount of edge. Start with a short-sleeved henley and dark-washed jeans. Distressed jeans are even better! Add a pair of white sneakers for a comfy touch, and top it off with a classic baseball cap. Don't forget to accessorize with a classic watch for a hint of suaveness.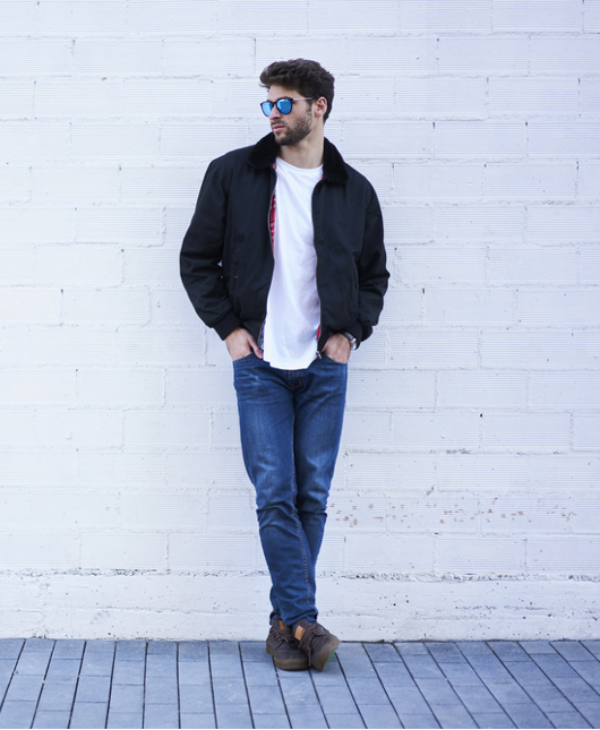 7. Light and Bright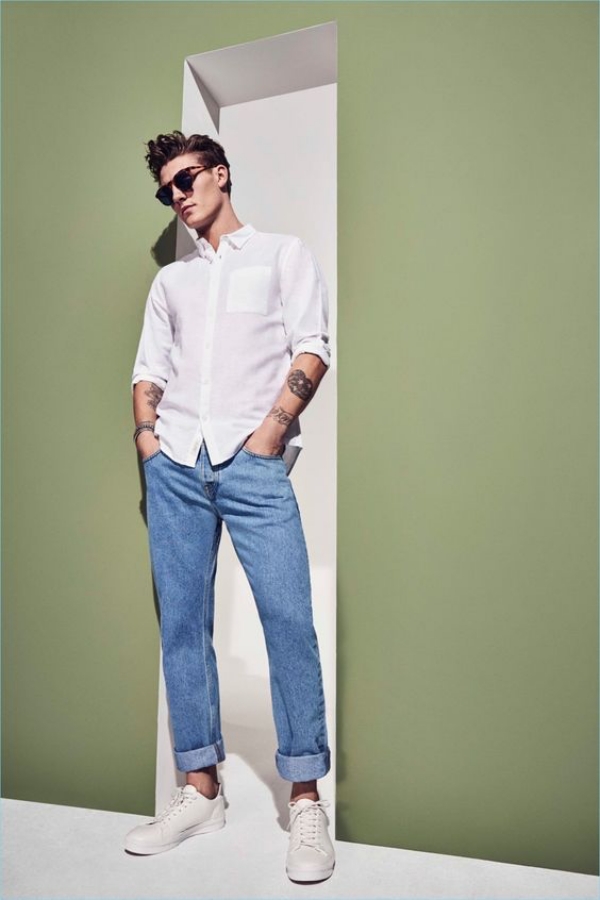 This light and bright ensemble is just the ticket if you want to stand out at your next outdoor summer party. A white linen shirt will keep you cool and comfortable in the heat, while pastel shorts add a fun touch. A pair of crisp white sneakers and some cool shades will help complete the look.
8. Smart Streetwear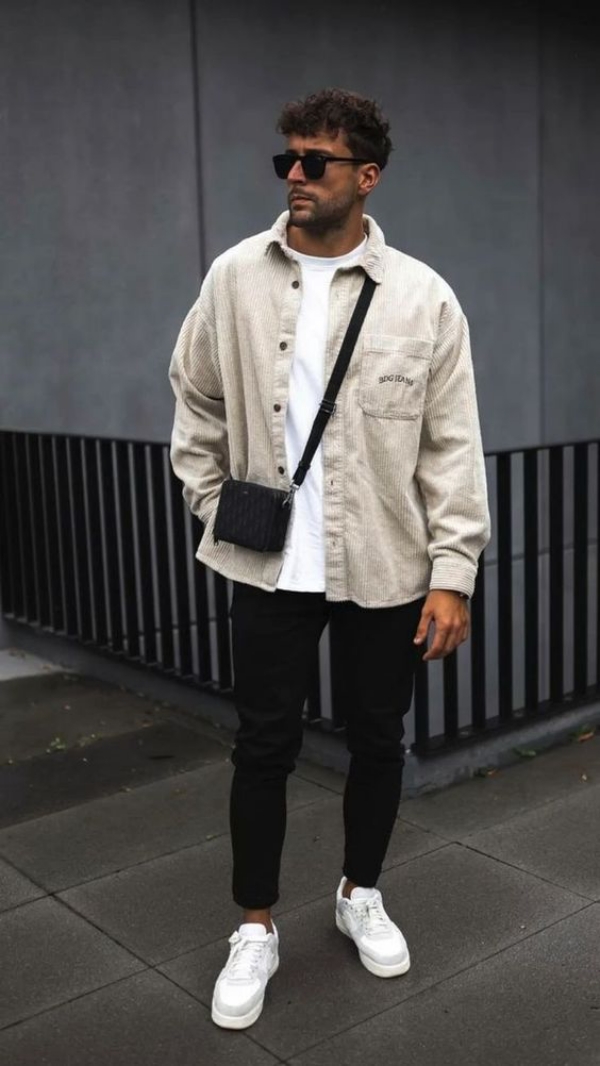 Keep it modern with this smart streetwear look. Start with a solid black v-neck tee and distressed jeans; then, add a pair of fresh white sneakers for an extra touch of style. Throw on a lightweight bomber jacket in gray or navy to elevate the look, and accessorize with mirrored aviators and a trendy watch.
9. Athletic Edge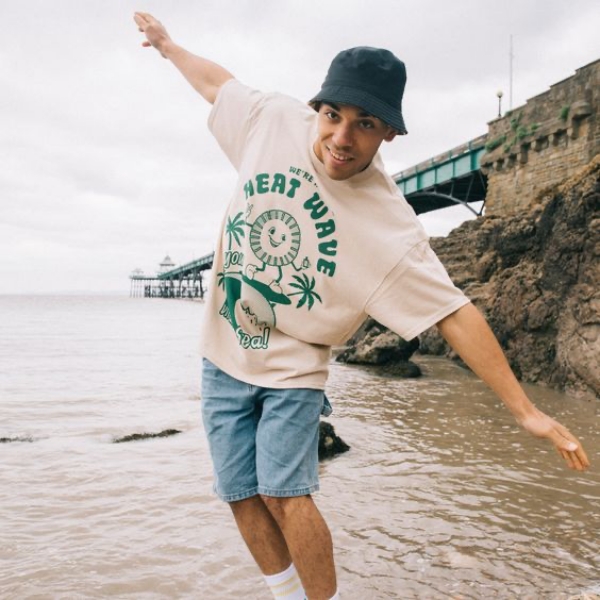 Whether you're watching the game or want to show off your sporty side, this outfit is sure to impress. Put on a graphic tee or your favorite jersey, and then add light-washed slim-fit jeans. Classic white canvas sneakers will keep you comfortable while looking cool. Top it off with a snapback hat and mirrored shades for an extra edge.
10. Fresh Florals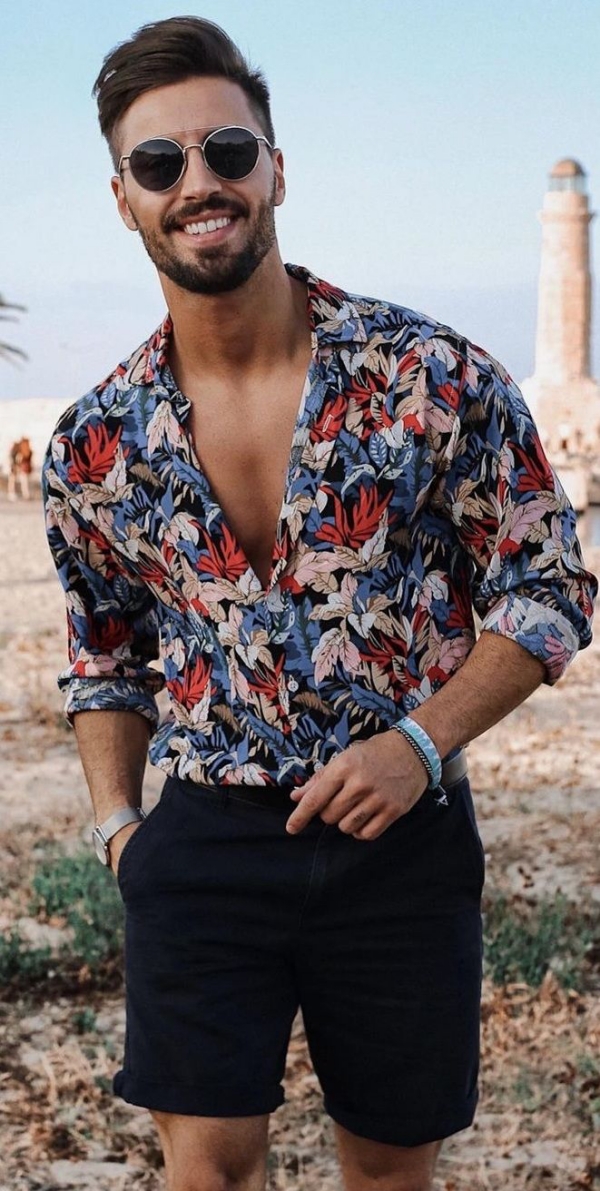 Florals are a summertime staple, and this outfit gives them a contemporary twist. Throw on a vivid floral-print button-down shirt and pair it with neutral-colored shorts. Add a pair of casual brown leather sandals to keep the look grounded, and add a classic Panama hat.
11. Monochrome Magic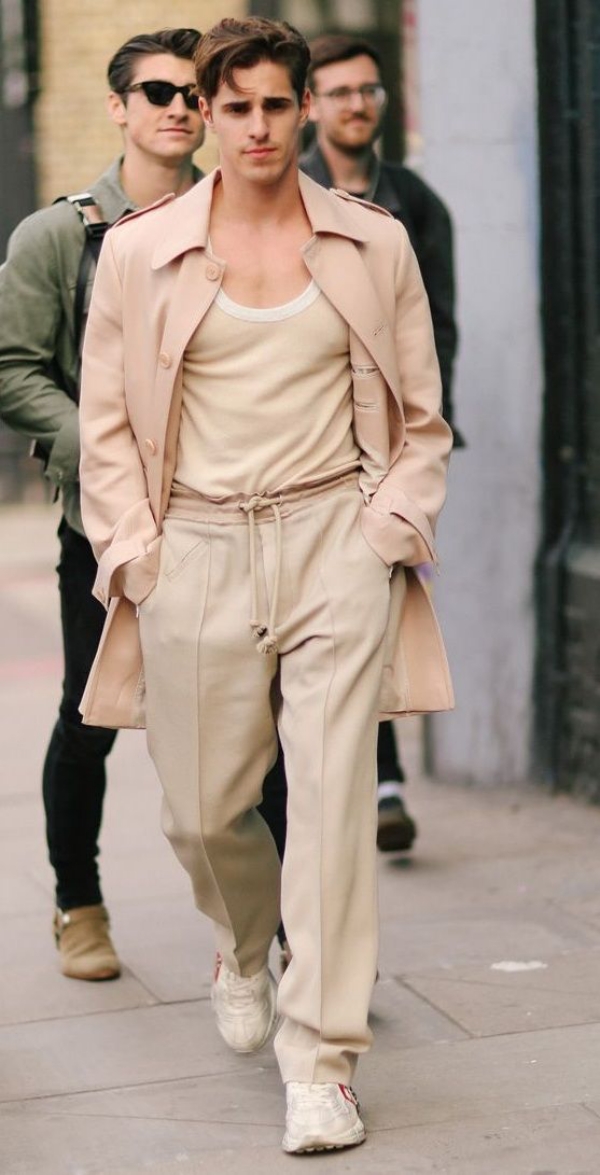 Who said all-black-everything is a no-no? Not us! When done right, monochromatic looks can be incredibly stylish. Start with a clean black tee and black jeans. Then, add some texture with a distressed leather jacket that you can easily take on or off as needed. Slip on black leather loafers, and you're good to go.
12. Summer Tartan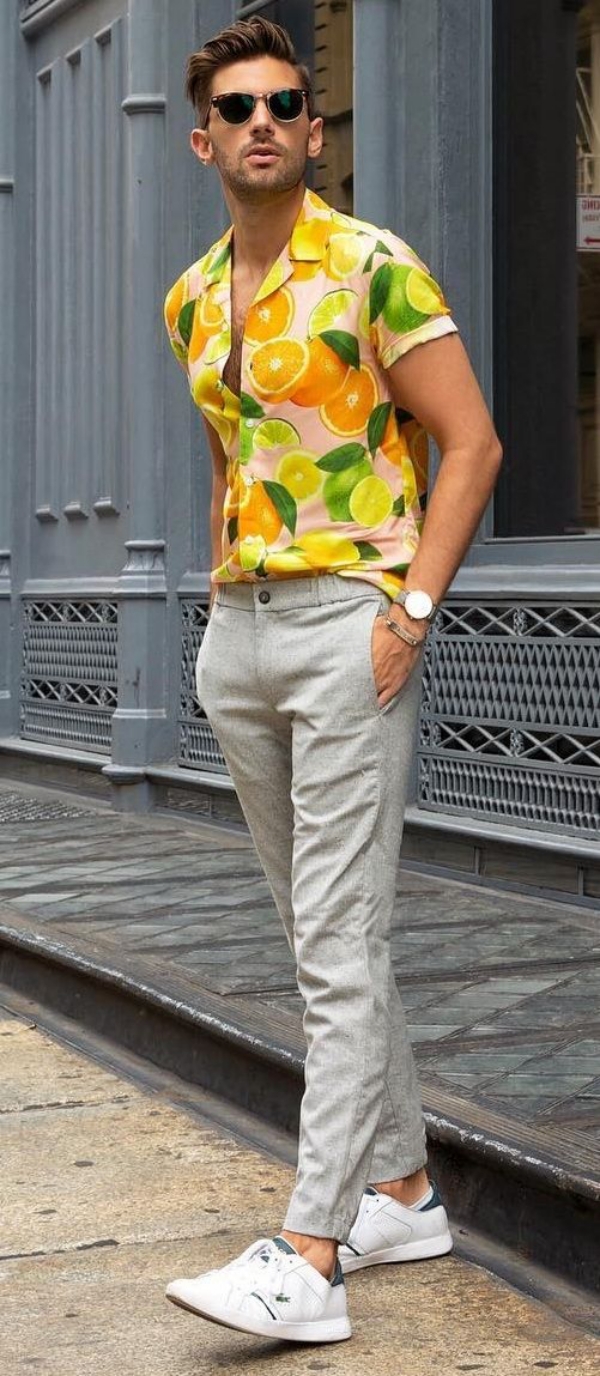 This bold tartan look will have heads turning your way at every party. Start with a classic blue-and-green tartan shirt, then pair it with slim white jeans for a sleek contrast. Add some Oxfords or loafers in a tan color for a down-to-earth flair, and then accessorize with a pair of tortoiseshell wayfarers.
13. Fun and Festive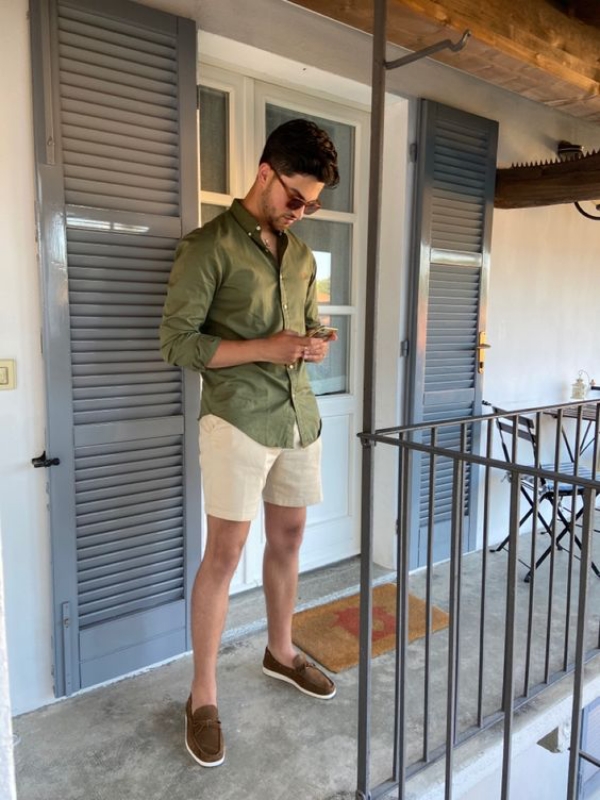 Brighten up any summer party with this fun and festive look. Start with a bright-colored polo shirt. Colors like fuchsia or teal will do the trick! Then, add some navy shorts for a cool contrast, plus a pair of white loafers to keep it grounded. Finally, top it off with a bright straw fedora and your favorite shades.
Wear Your Look With Confidence
With these outfit suggestions, you're sure to look great in any situation. No matter which look you choose for your upcoming summer party, the most important thing is to wear it confidently. When you're at ease in your outfit, you'll exude an effortless charm that will make you the life of the party. So have fun, and don't forget to snap a few pics for the 'gram!