When heading to the beach, dressing for the occasion is not usually the first thing that comes to mind. Checking the weather, packing a cooler, and making sure you've got enough beach towels tend to be the priorities, and all too often we just chuck on a bathing suit and a pair of sunnies and head off towards the sand.
But just because heading to the beach is usually a casual affair doesn't mean we shouldn't drep9ss up a little! Beach fashion is a delightful thing and offers a wealth of opportunities to add a touch of flash and flair to the occasion. You might also find that you need a bit of glamor at the beach at some point – cruises are popular for honeymoons and you might want to make an effort with your new husband on one of your shore excursions!
So take a look at these suggestions for beach outfits and don't just settle for a bikini when you head to the beach!
A lightweight maxi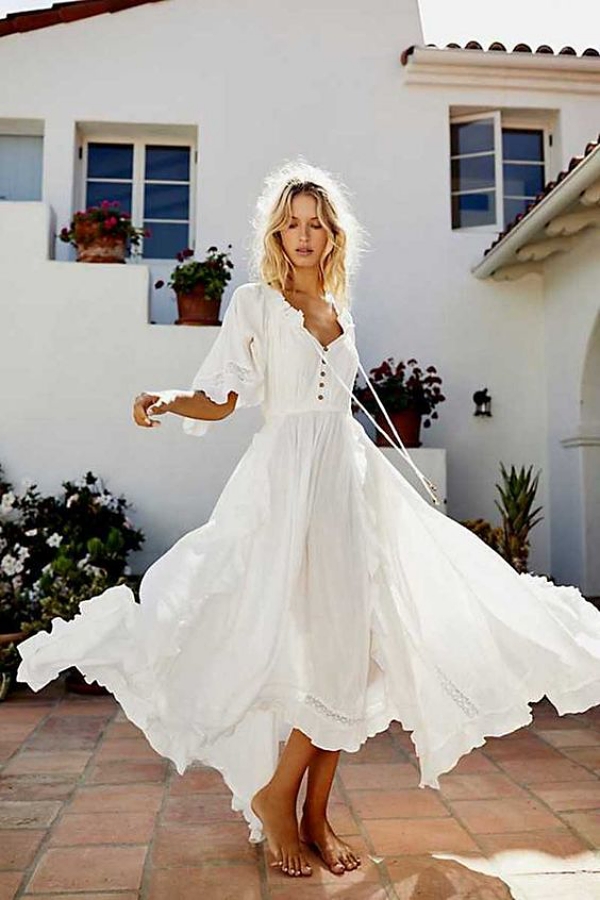 A lightweight maxi is one of the most versatile pieces of beach fashion around. Slipping easily over a swimsuit and easy to throw on and off, you'll transition effortlessly from glam elegance to swim-ready in five seconds. Look for something in a non-creasing material so you can fold it up in your bag and still look like a million bucks once you are done swimming for the day.
A floor-length buttoned coverup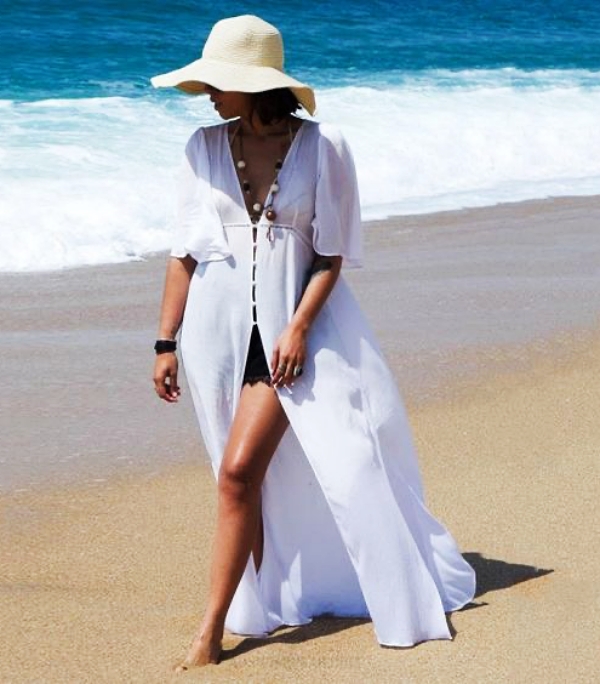 A good coverup can be pretty much whatever you want it to be. An oversized shirt to keep the wind chill off, something to wrap around your bathing suit while you relax on the sand, or a shimmery, sheer number that takes you from the beach to the bar without breaking stride. A floor-length coverup offers sophistication and casual chic without the need to change.
A crop top and wide-leg pant set
The beauty of a matching set is you can mix and match with almost anything, meaning you really have four outfits in one! The combination of comfort, style, and versatility that comes from a matching crop top and wide-leg pants makes it the perfect outfit for a day at the beach.
A crochet dress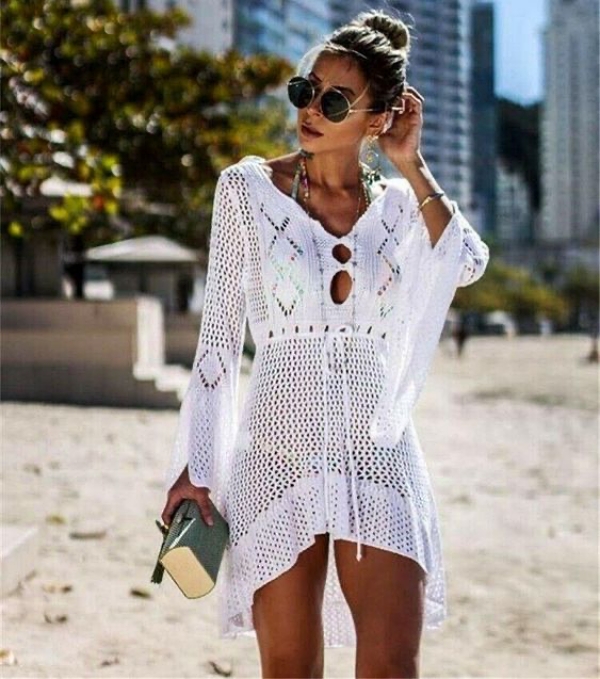 A crochet dress is the epitome of class when it comes to beach style. Slip it over your bikini and you are immediately the picture of elegance, but with enough skin and bathing suit showing through to add a taste of daring that will set you apart from your group.