It can be a challenging moment selecting the right clothing when it comes to little boys. For your little boy's clothes, you need to consider both fashion and ease of wearing. It is all about looking for a trendy and casual look for your little soldier. However, it is easy to achieve the hardwearing and fashionable clothes with a worm look jeans.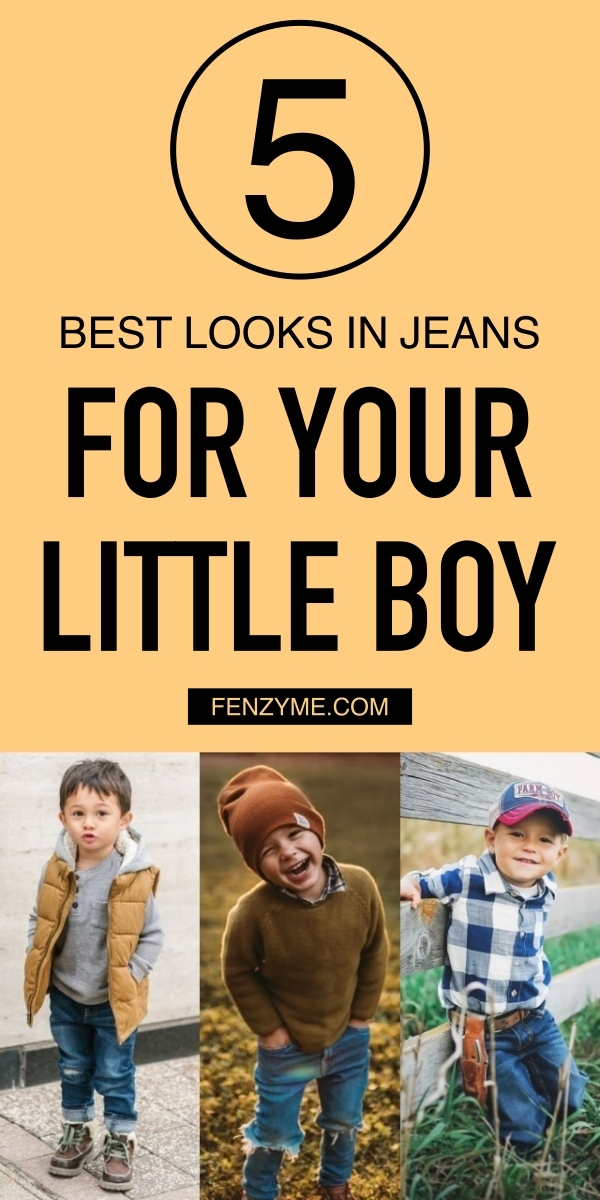 There are many different types and style of jeans that a little boy can shine in in the market. The only thing to do is to have the right complement of upper clothing for the jeans you select. Your kid will look great on top of feeling confident and comfortable, too, with the right little boy clothes.
Jeans fall among off room clothes for boys since they like to run a lot in any environment. When selecting the type of jeans to buy for your little boy, you need to consider some factors. The first important aspect of having at the back of your head is colour. Select the jeans that range from medium to dark colour for ease to wash.
Graphic Tees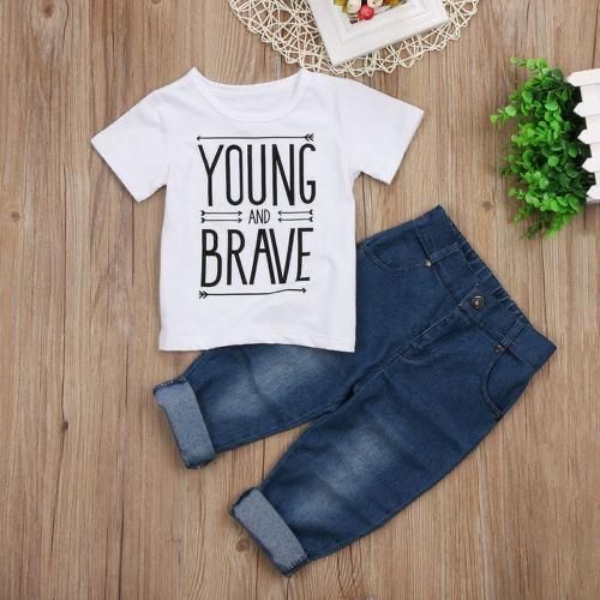 It is one of the staple additions to any little boy's wardrobe. There is a wide variety of choices when it comes to graphic tees with different designs of jeans. The option to make when buying graphic tees include but are not limited to funky prints, rock style images, and cartoon characters. You can have bright colour tees with plain jeans to make your boy stylish. The combination for the above baby boy clothes appears bright and exciting overall.
Casual Shirt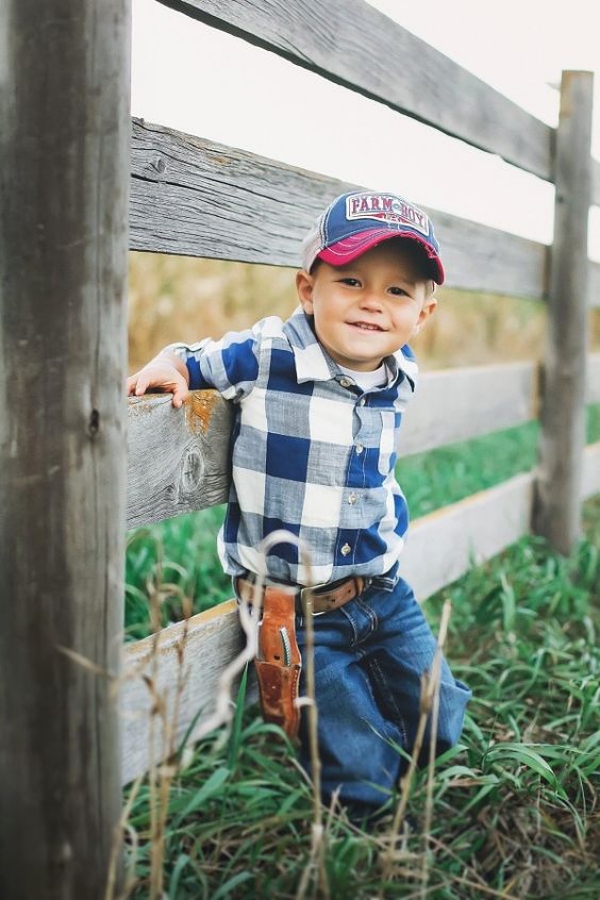 With casual shirts, you can have any button-up style. Jeans with a casual shirt is another level of fashion for your kid. Ensure the buttons are fastened halfway to the top or can be undone completely. To make the outfit look sophisticated and portraying an elegant kind of style, you can untuck. Opt for a more simple design like chequers and stripes while avoiding clashing with the tee and jeans.
The Outwears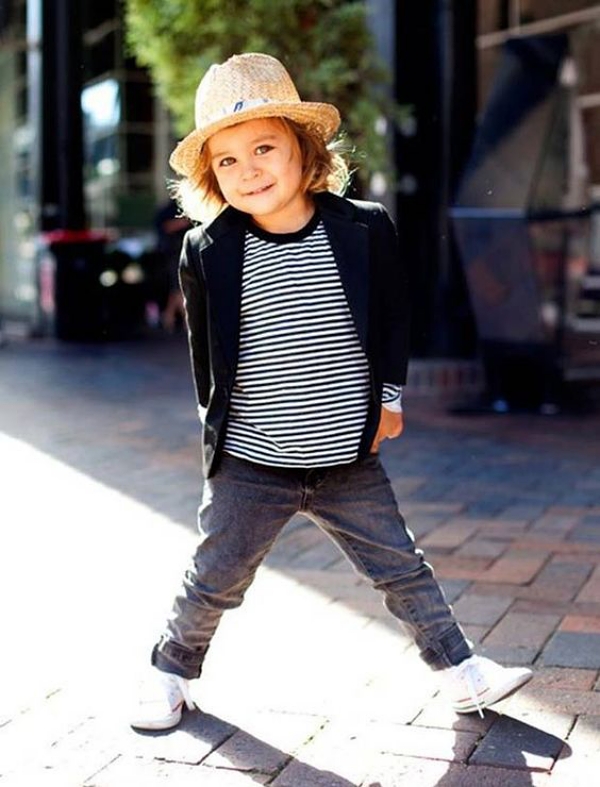 It is good to compliment the right outwear for the jeans, tee, and shirt. You can focus on several options for outwears like cardigans, blazers, and hoodies to portray a trendy look. If you want the jeans or tee to be the whole outfit's focal point, choose a plain design to outwear.
Footwear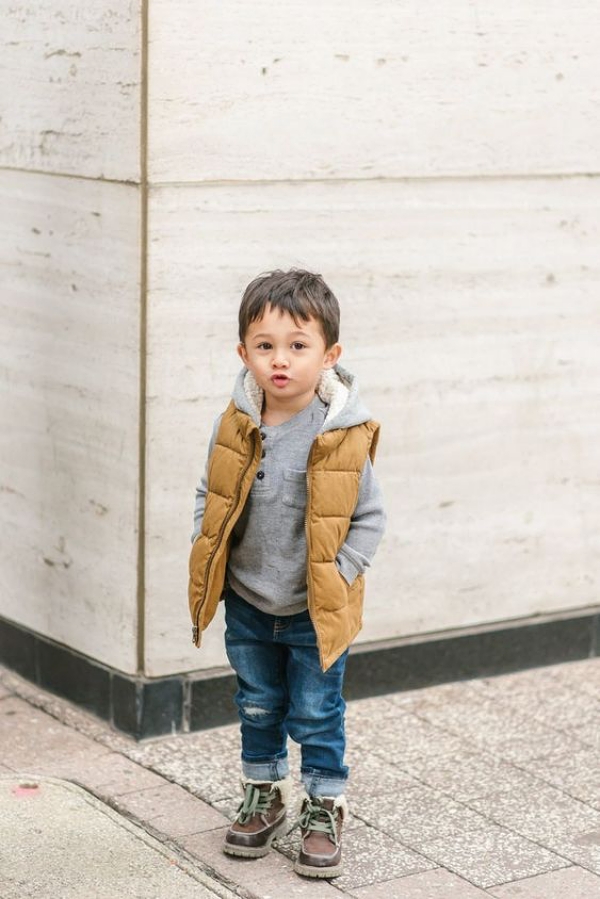 Baby boy clothes tend to be on point with the right footwear. You need to follow one main rule with footwear that is wearing darker shoes than jeans trousers. The best colour of shoes to fit any jeans is brown and black. When you want to have that casual, laid back look, you can go for boots.
Practical Style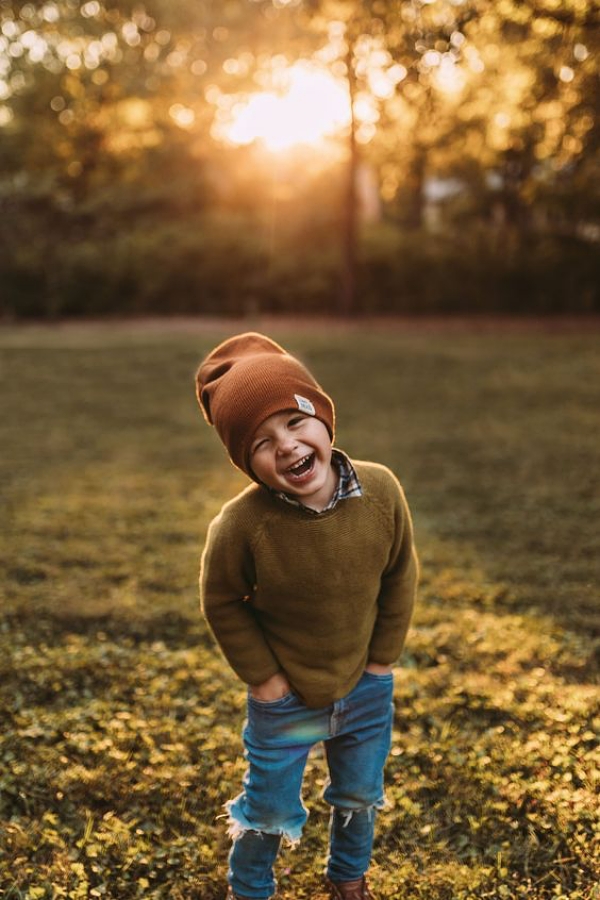 The fact that jeans tend to show dirt less makes them the best basic trouser for a little boy. It is fashionable to get your boy baggy trouser or shorts with lots of pockets. Boys like to carry many odd and endless small staff; hence pockets come in handy. In terms of durability, a pair of jeans with a denim outfit can work for little boys.
Ensure you consider length, size, and matching waist when buying jeans for your boy to fit him well.