While most believe that menswear is quite restricting and blatantly narrow compared to women's fashion, but if you look around, you will probably notice just how diverse men's fashion has become in recent years. While sweatpants might be considered home wear for most men, there are tons of different ways to style a pair of sweatpants. And you may even start adding to your collection of sweatpants after discovering these stylish sweatpants outfit ideas.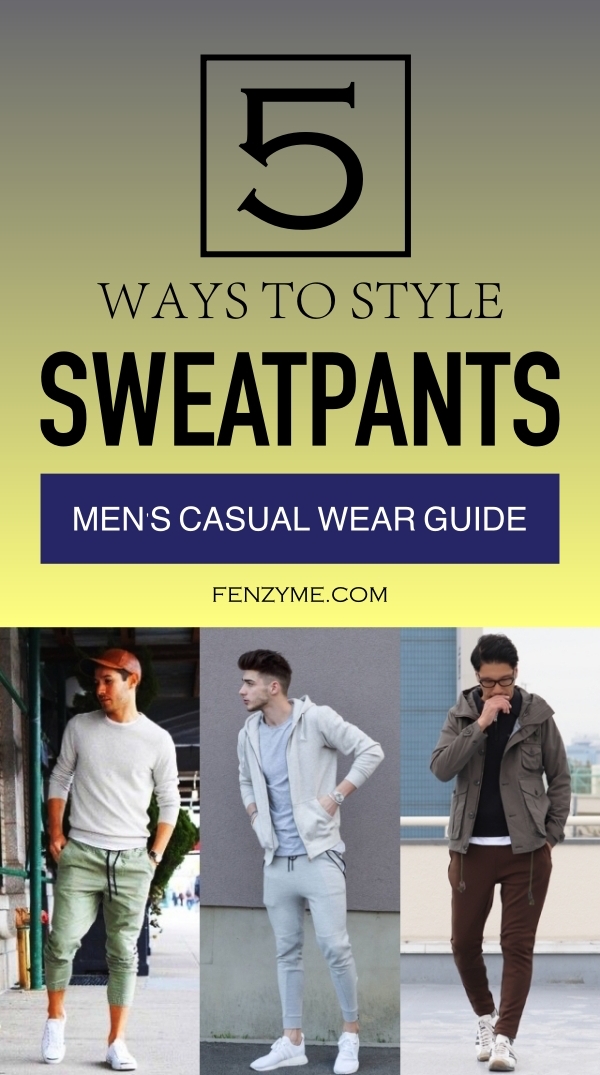 A Cardi And Slip-Ons
Pairing your sweatpants with a knitwear cardi, a plain well-fitting t-shirt, and a pair of slip-on fabric loafers is a great style that merges the extreme side of casual with a bit of class. You can find US marine corps sweatpants to create this look. However, be sure to opt for plain sweatpants with minimal details. It is also wise to opt for a darker choice of sweatpants instead of casual grey. This look can be worn for most casual outings.
Detailed Sweatpants And Designer Sneakers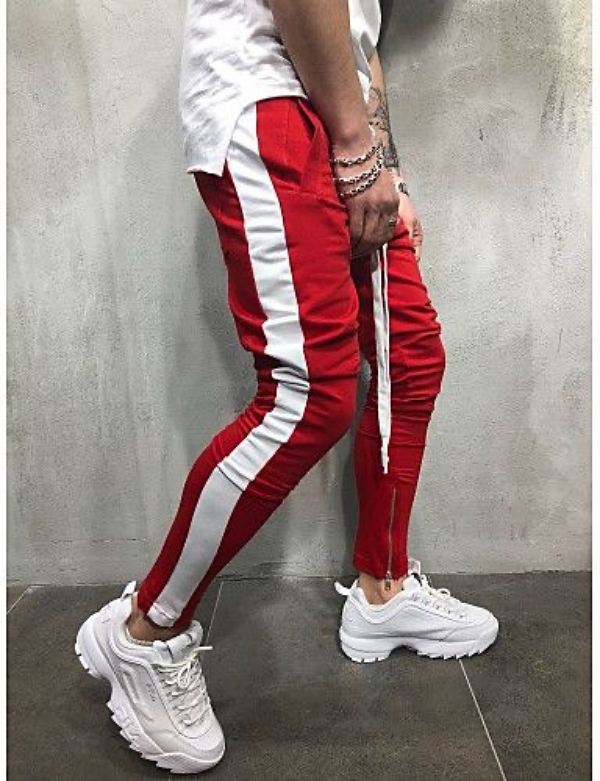 Not all sweatpants are standard grey pull-on. There are tons of jogger designs that incorporate prints and varying colors. These trendy sweatpants go best when paired with designer sneakers, such as high-top sneakers. This outfit is also more fashion-forward than others, as it has elements of street fashion. Be sure to opt for a plain well-fitting t-shirt to complete this look, as you won't want to draw much attention from your trendy joggers and designers sneakers.
Black And Grey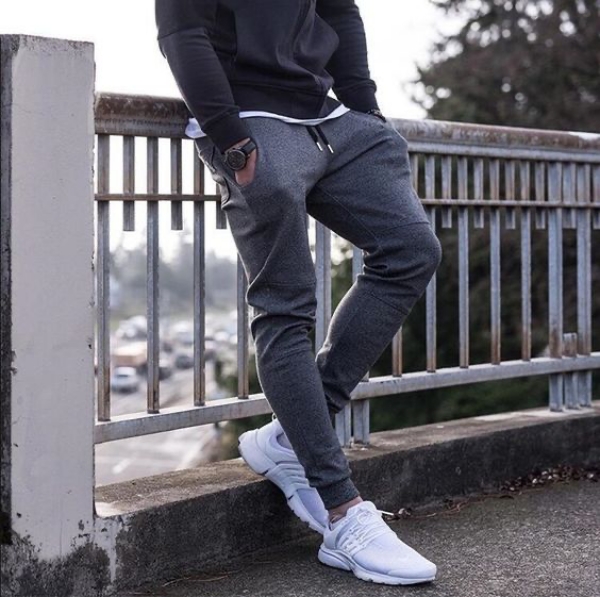 Pairing a regular pair of grey sweatpants with a white t-shirt and a black sweatshirt will make for a comfortable outfit. And your choice of shoes will complete the look. It would be best to go for a pair of lace-up sneakers in black to balance this black and grey outfit well. With that said, fit is everything, so be sure to opt for a black sweatshirt that is not too loose-fitting.
A Long Coat And Sweatpants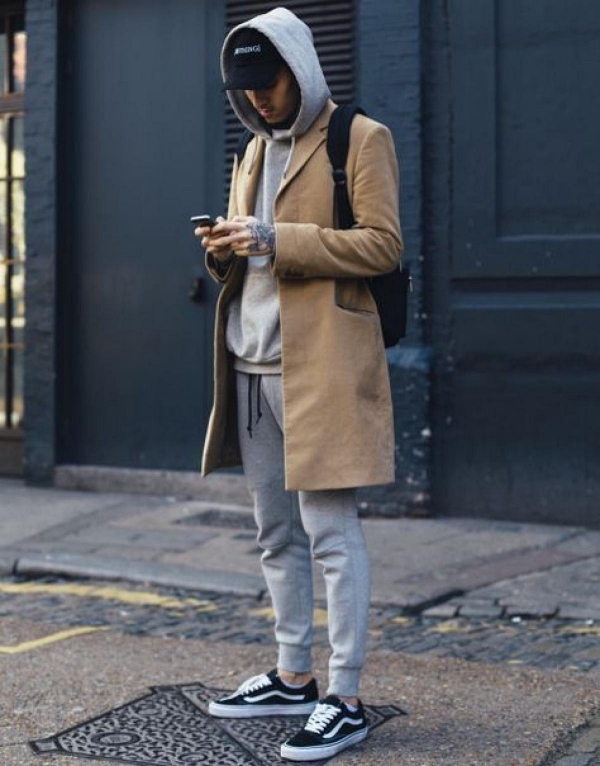 Long coats are trending for men, and pairing a long coat with a pair of sweatpants might seem a bit daring, although this pairing is quite fashion-forward. Be sure to opt for a long coat in the same color as your sweatpants, or complimenting colors, of course. Complete the look with a regular fitted t-shirt and a pair of plain sneakers or loafers. What's more, it is vital to opt for a long coat with minimal detail, so plain options are best to pull off this outfit well.
A Denim Jacket with Sweatpants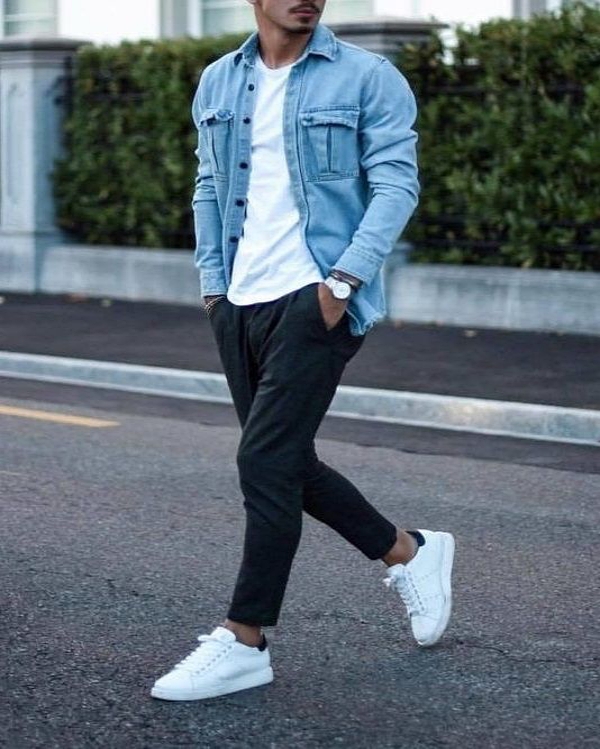 A dark pair of sweatpants can go well with a pair of leather boots, such as combat boots, and a trendy denim jacket. Be sure to wear a well-fitting t-shirt and opt for a denim jacket with minimal detail. You can also opt for a stylish denim button shirt to create this look in warmer weather. What's more, you can also switch up your boots for any pair of trendy sneakers, as sneakers always go perfect with any pair of sweatpants.