Loungewear is gaining more and more popularity and for all the right reasons! They are lightweight, comfy, and affordable. Plus, the rise of remote jobs and online classes have made it possible for us to work from the comfort of our couch in our indoor outfits, making loungewear a staple in our wardrobes.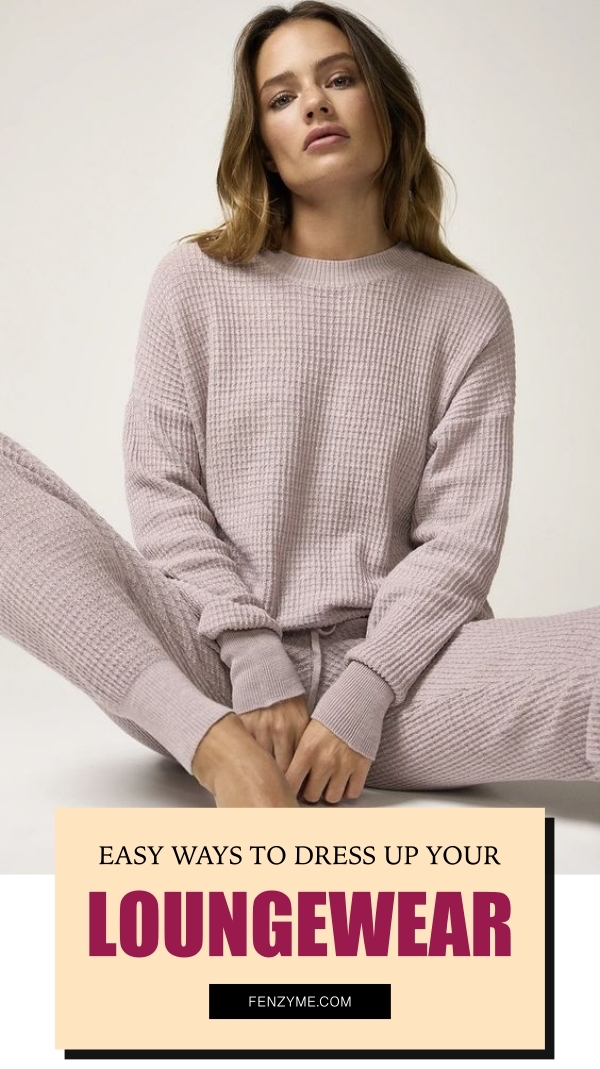 But there's more to these cozy clothing items – you can easily elevate them by mixing and matching them with exciting fashion pieces and accessories! Check out the following tips to get started.
Experiment with textures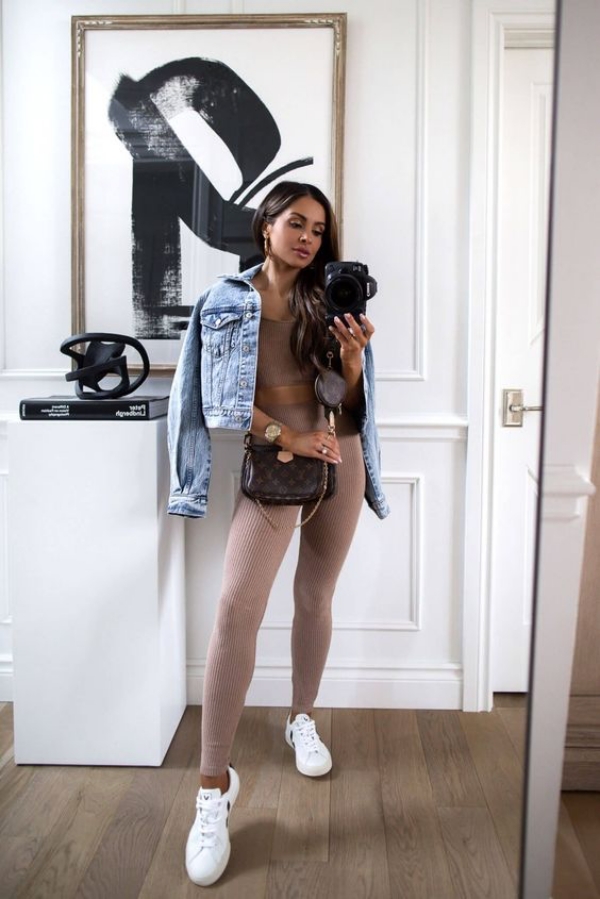 Mix loungewear with fashion pieces of different fabrics of unique textures from your wardrobe to create a dynamic look! You can style a denim jacket with your co-ord set or pair classy leather boots with T-shirts and straight-fit pants. Different textures add depth to your outfit and allow you to repurpose the same loungewear set for multiple occasions without worrying about repeating attires.
Head-to-toe monochrome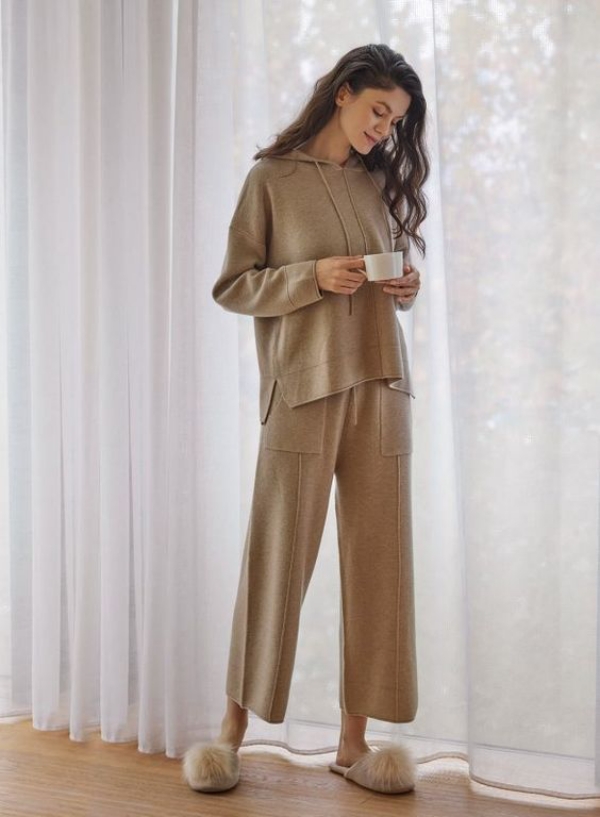 Stick to neutral colors – like black, white, beige, and grey – for a sophisticated look, and go for a monochromatic color scheme if you want to make your loungewear look simple yet elegant! For that, you can pick a co-ord set or matching crop tops with high-waisted shorts, culottes, or leggings.
Layer your clothes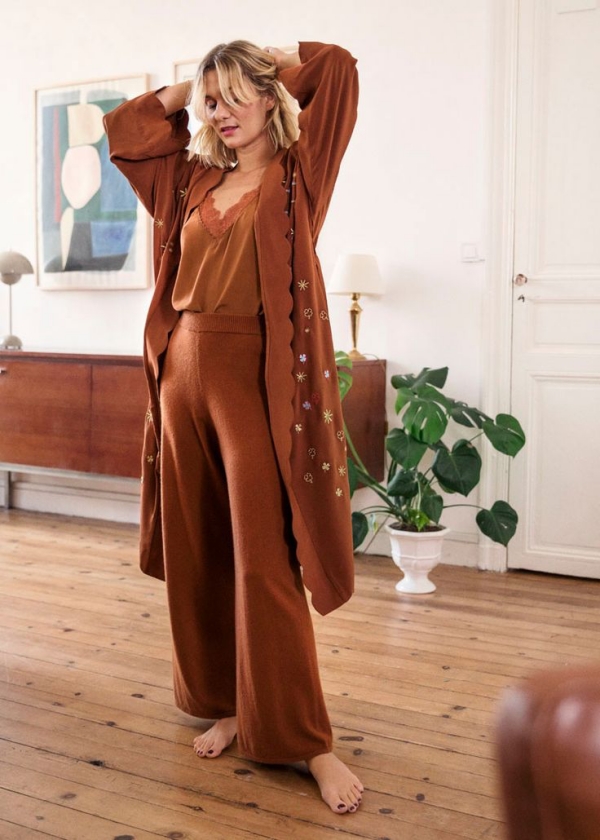 Elevate your loungewear by layering your outfit with long shrugs, coats, or sweaters. Pair an oversized sweatshirt with black leggings or style joggers with a loosely fitted turtleneck. Alternatively, you can layer flannel shirts over plain or printed loungewear T-shirts for a smart casual look. Finally, layering is also the perfect strategy to ensure a warm, cozy fit during the winter!
Pick the right footwear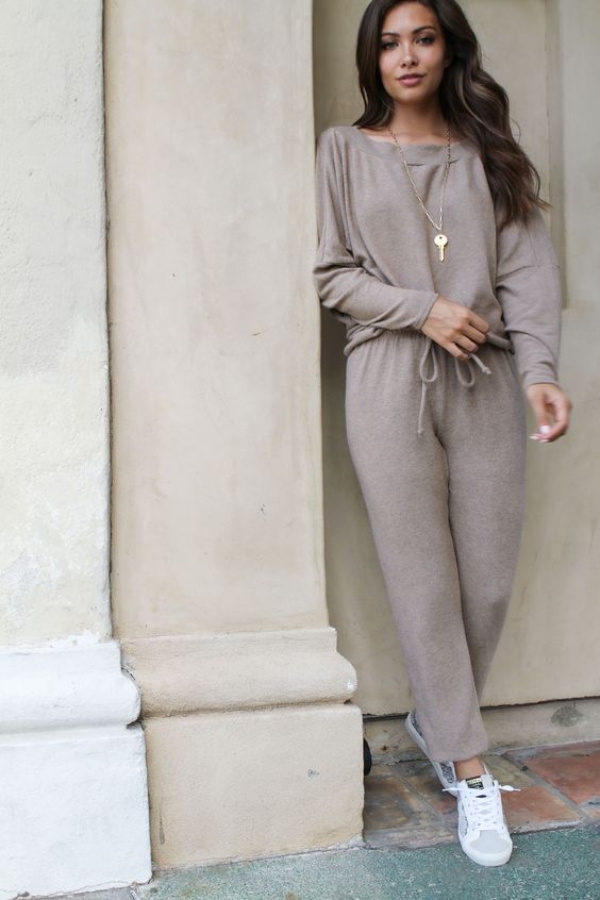 Sometimes, playing around with footwear is all you need to amp up your attire! Ditch the slippers or trainers you are used to wearing with loungewear. Instead, pair white dress sneakers for a chic look or opt for ankle or knee-length boots, as they look great with shorts or a ribbed dress. If you want to dress up your loungewear for a party, throw in a pair of platform heels or stilettos, and you are all set!
Style loungewear with formal pieces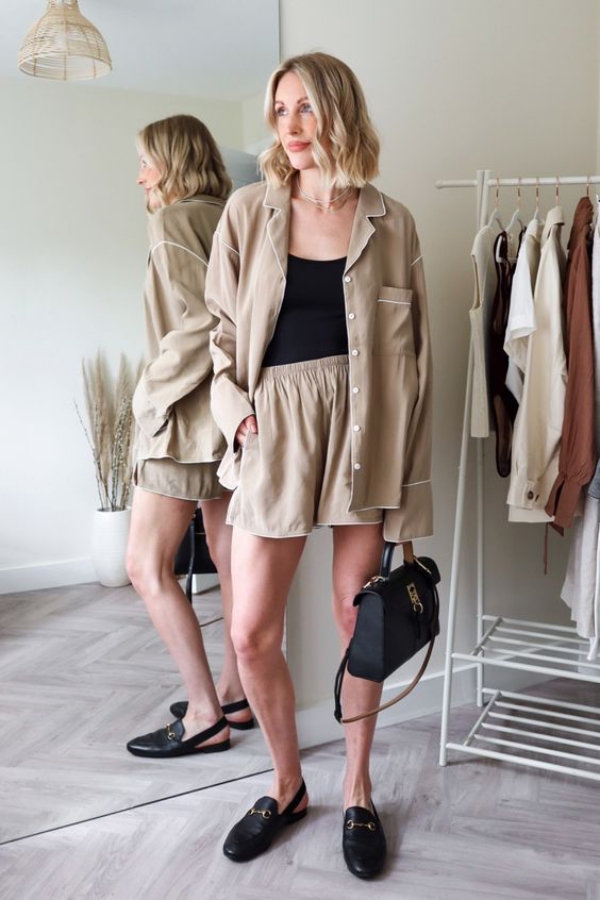 Create a semi-formal look by opting for a solid T-shirt dress and top the outfit with a structured blazer and heels. Or, tuck in a fitted blouse with lounge shorts and complete the outfit with chunky boots for a smart and comfy look. You can also wear a crisp white or cream button-down shirt with black joggers. Choose a slightly oversized shirt so you can tuck it in and add some definition to your waistline. Complete the look with loafers, a belt, and a hobo bag, preferably in matching shades.
Accessorise, accessorise, and accessorise!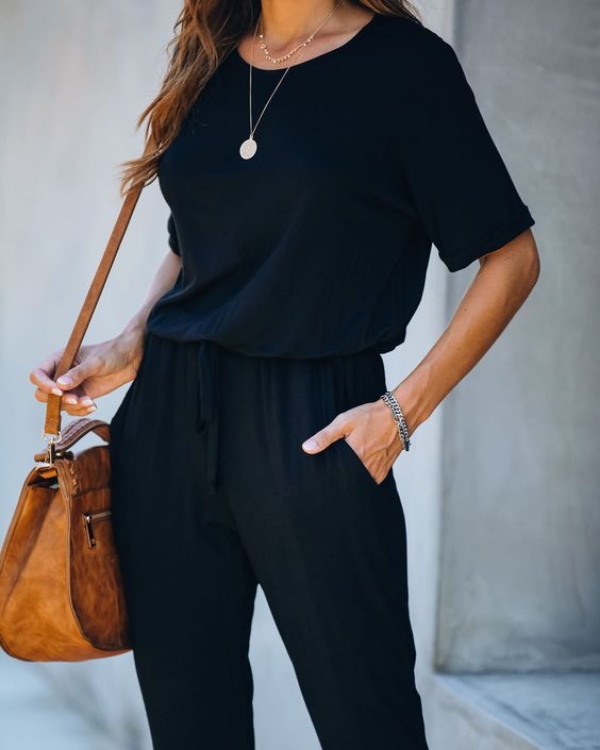 The right accessories can instantly glam up any outfit! Plus, accessorizing makes it clear that you did not leave your house in loungewear; instead, you put extra thought and effort into elevating your attire without compromising comfort. If you are dressing up for a day out with friends, pair a black top and leggings with a choker, hoop earrings, and a set of dainty rings in matching finishes. You can also experiment with chunky sunglasses and handbags to lend your outfit a dash of style!