It's Time to Style Your Sneakers and Sandals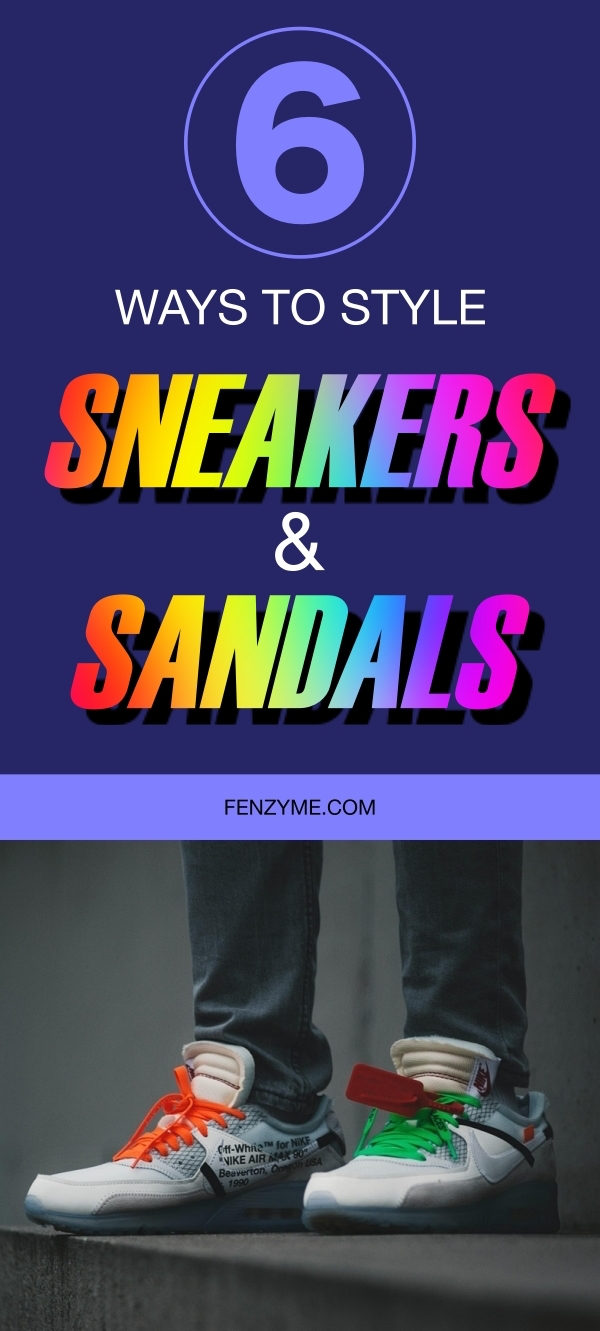 Have you ever wanted to spiff up your look and still stay comfortable in your favorite sneakers or sandals? Have you ever had a feeling of despair as you set aside your worn-in sneakers for the stiff and uncomfortable shoes your brother wants you to wear to his wedding? Wouldn't it be amazing if sandals were as acceptable as loafers in the workplace?
Along with the evolution of shoes comes an opportunity to be creative, classy, and comfortable; sneakers and sandals are slowly becoming the pioneers of style and self-expression. Sneakers are one of the most popular footwear options around.
For decades, sneakers and sandals have remained at the top of the list for casual shoes, but here's an opportunity to take it to the next level. Whether your goal is to stay comfortable, keep it classy or make your shoes the focus of your outfit, these unexpected ways to style your sneakers and sandals are guaranteed to put a snazzy spin on your shoes and style.
1. Pair Your Sneakers With a Matching Bag.
For a while there, classy women always made sure their purse matched their shoes.  This trend may have fizzled out, but not completely. Consider wearing your sneakers and carrying a matching sport-style bag to spruce up your outfit.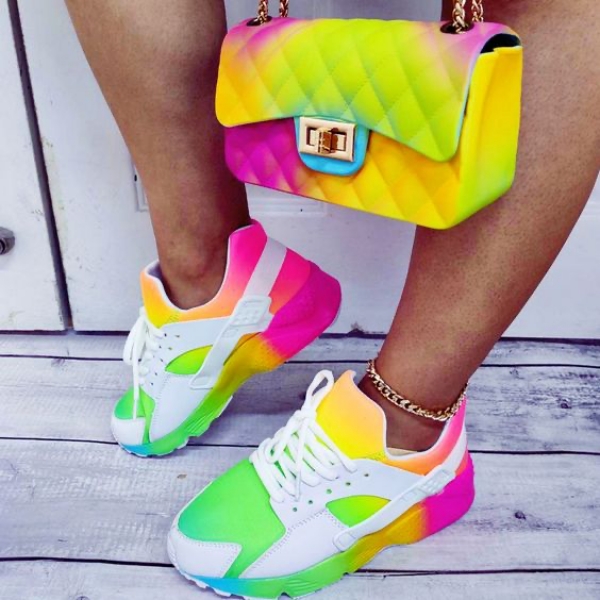 Nike has a cute sport-style carry bag that's suitable for both men and women. It comes in red, black and white. While sneakers are generally considered casual shoes, adding a sports bag to the mix can kick it up a notch.
2. Swap Out your Loafers for Sandals.
Loafers have been the go-to office shoe for some time now. For those in a business casual setting, a nice pair of closed-toe sandals could inconspicuously replace those loafers if you find the right pair.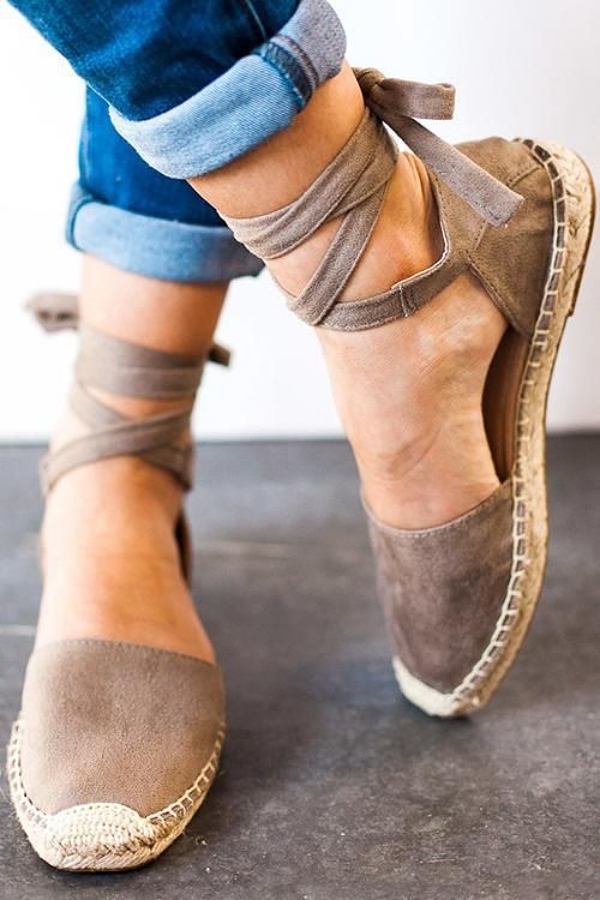 There are many new closed-toe styles out there that would work for both men and women. With an appropriate length in the pant hem, these sandals can easily go undetected by your boss and coworkers. This unexpected shoe hack can also be used for other occasions requiring more formal attire, just make sure your toes are not peeking out anywhere.
3. Matching the Shades of the Shoe.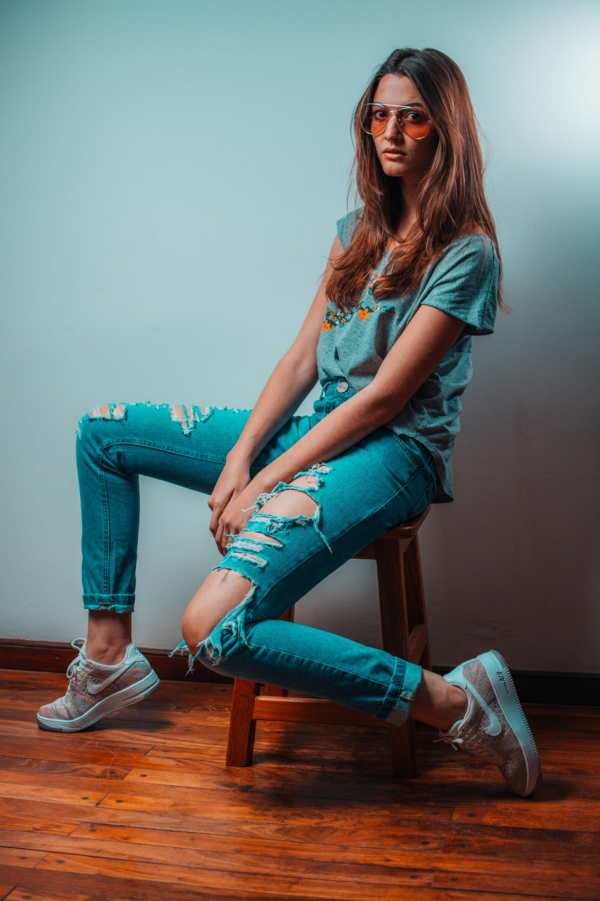 The concept of matching the shades of your clothing with that of your shoe is an easy way to highlight your new sneakers. Look for the most dominant color in your shoe and then ransack your closet looking for clothing of the same shade and color.
Next, pick a few items you like from your selection and create your ensemble. Using lighter-colored clothing shades will make your shiny new sneakers stand out all the more.
The refreshing hues in the Air Jordan 4 Retro in University Blue sneakers make them the perfect pair for this fun and creative concept.  A sleek white outfit will complement your shiny new white sneakers, or dress in layers of black and grey to match your Chucks.
4. Add Some Bling.
Since sneakers and sandals reside in the casual shoe category, it's a good idea to add some flash if you're planning on wearing them with something fancier. There are two ways to do this, buy some sandals or sneakers that are already embellished with something shiny, or add some bling yourself.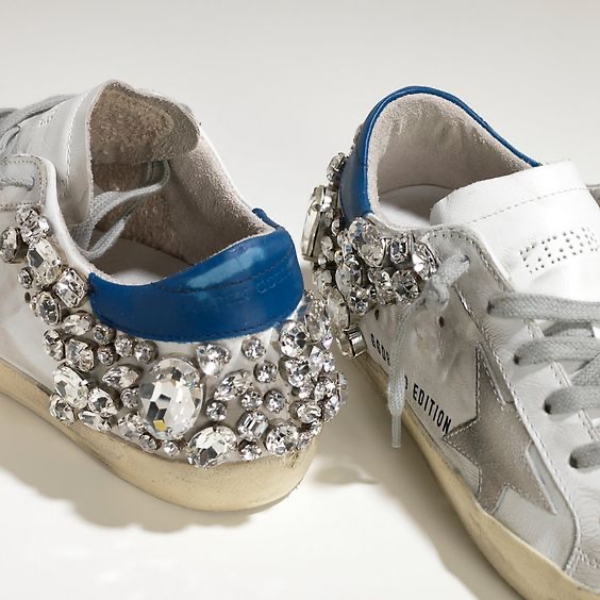 This can be done easily by replacing the laces with shiny ribbon or adding an adhesive gemstone or two. Some creative fashion artists even go as far as adding glitter and paint to deck out their sneakers and sandals, but if you don't take the time to do a good job, it may end up looking scruffy instead of elegant. By adding some bling to your sneakers or sandals, you can wear them with some classier clothes.
5. Rock Your Socks.
There is a lot of controversy surrounding the notion of wearing socks with sandals; some fashionistas say it's an absolute no-no. I wouldn't be so quick to denounce this idea though. However, socks and sandals are making a comeback. Sporting your favorite argyle socks or striped knee-highs can certainly make an impression while keeping your sneakers or sandals as the focus.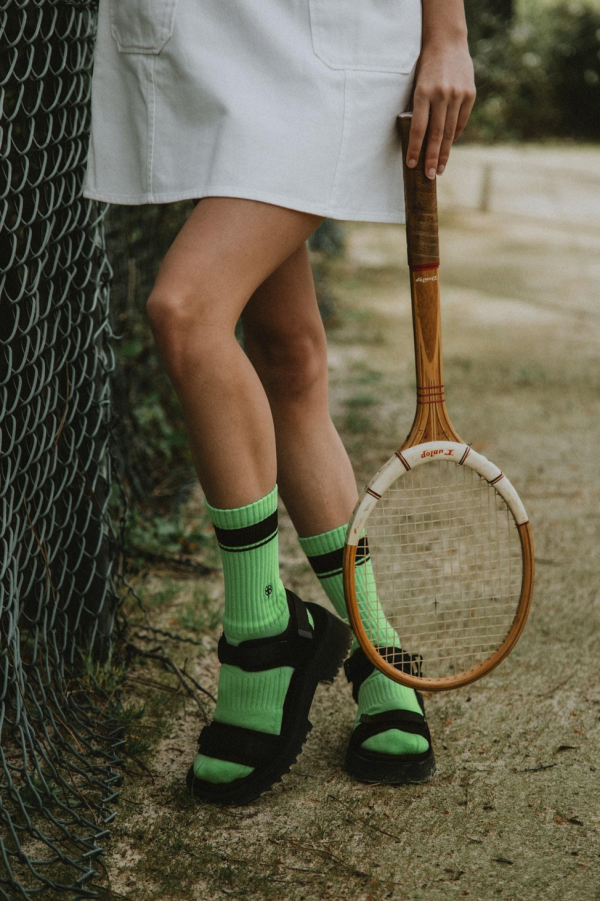 Whether you're upgrading the look of your sneakers or sandals, don't be afraid to dig out those slouch socks you've got buried in the back of your dresser drawer, or go out and get yourself some new funky-colored toe covers; you can get as creative as you want with this not-so-novel idea.
6. Mix and Match.
If you really want to draw attention to your feet, you should try the mix and match approach.  While the idea of wearing two different colored shoes is not entirely new, this notion never really gained any popularity until recently. A wide variety of celebrities, including Celine Dion and Spike Lee, have been able to successfully don the mix and match style.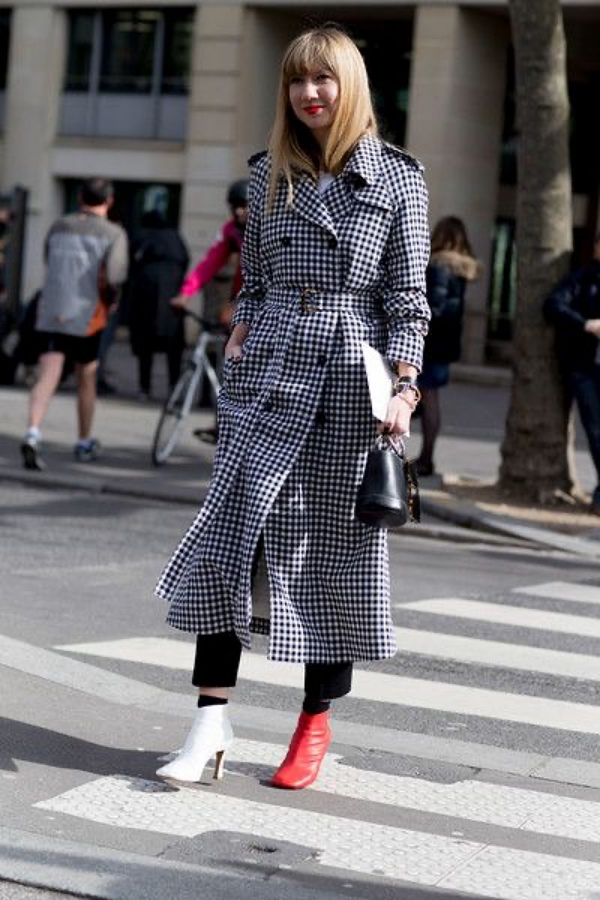 Having two identical sets of shoes in different colors is the easiest way to pull off this fashion statement, but using two different shoes has been known to work too; finding two different shoes that give the same balance, support, and stability may prove to be a challenge though.
It's always a good idea to choose sneakers or sandals that have some uniformity in the structure; pairing a platform sneaker with a pair of Chuck Taylor's most certainly won't work if you're planning on walking anywhere.
Final Thoughts
Sneakers and sandals are two of the most comfortable shoe styles out there, they deserve some time in the spotlight. There are many creative ways to use these types of shoes to your advantage. Sometimes it just takes a little planning when it comes to putting together your outfit, or you can go all in and add embellishments yourself.
Using your socks and shoes creatively is a great way to show off your new shoes while adding a little artistic flair. Whether you're getting gussied up for a fancy event, creating an outfit to highlight your shoes, or simply trying to stay more comfortable at the office, these unexpected ways to style your sneakers and sandals will definitely give you some unique ideas on ways to upgrade your style.