Bring newness to your everyday look by leveling up your regular pair of eyeglasses to the ever-trending aviators. Trust us; they can escalate any of your looks, and as it is said, classics never die!
Carrera eyewear, founded in 1956, is a fashion-forward eyewear brand that has emerged in the global market and made a mark. Carrera glasses have always been evolving to provide the best options to its customers when it comes to eyewear shapes without compromising on quality. From Carrera aviator glasses to fashionable rounds, you can choose from a variety of options available.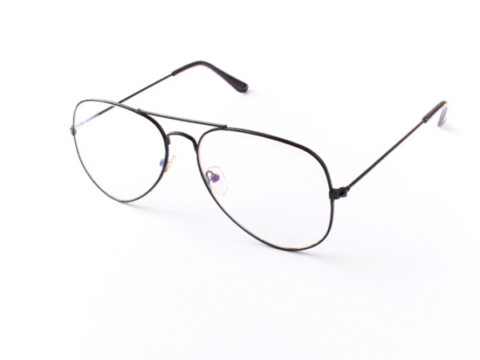 The classic teardrop shape of aviators has had many modern twists, and still, the charm isn't faded. The best part is that Carrera aviator glasses flatter every face shape and is the best accessory you can own to accentuate your look. Whether you are headed for lunch, or it's just another day at work, aviator glasses instantly make you noticeable.
Below are some stylish Carrera aviator glasses you can consider: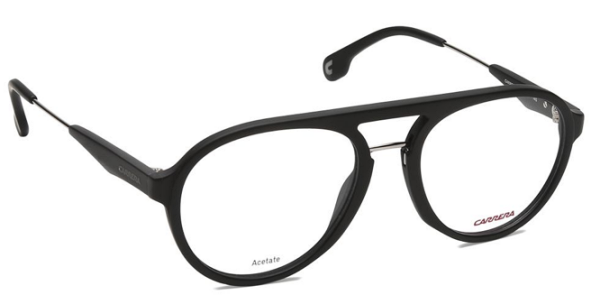 The recent resurgence of aviator glasses has made into a popular trend. The modern design of these Carrera aviator glasses will leave you looking cool and effortlessly stylish. It's no surprise that many celebrities and fashion influencers are seen sporting this versatile pair. The thick black-rimmed pair is made to stand out and is extremely lightweight and comfy. The double bridge and integrated nose pads make for a snug fit and look amazing with every outfit!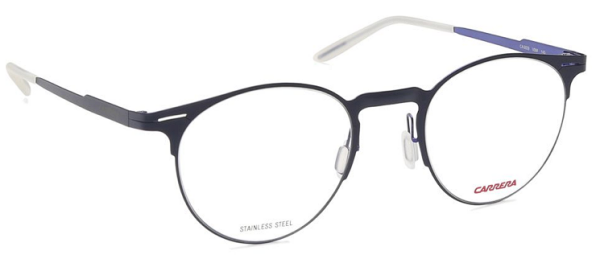 A fusion of aviator and round eyeglasses, these Carrera aviator glasses will transform your look. This shape suits angular face types the most and helps soften the features. A color combination that makes the ultimate style statement, these aviator glasses are a must-have. Be it your workwear or casuals, these spectacles are here to give you a distinct, eye-catching look!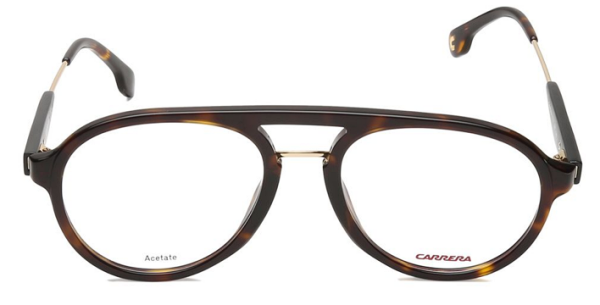 These are no ordinary aviator glasses. The fine gold details make this pair a special one. The black oval frame compliments every face type and can be matched with a variety of outfits. Flaunt your inner style diva with these Carrera aviator glasses and add a quirky touch to your overall look. The spring-hinged temples and the integrated nose pads ensure easy, all-day wear. Try on this unique pair of eyeglasses and ditch your basic frame for a brand new stylish avatar!
Besides these Carrera aviator glasses, you can also choose from the below options: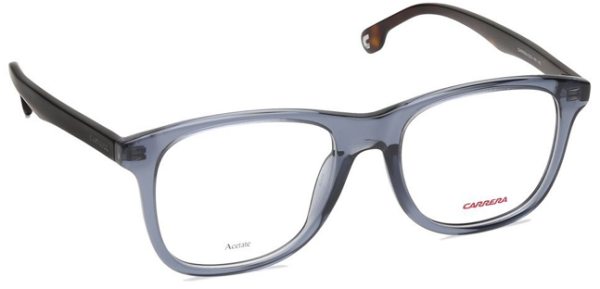 A refreshingly new take on regular black glasses is a quintessential addition to the wardrobe. The translucent black frame makes you look your best at all times. It goes perfectly well with all outfits and colors for every occasion. The square frame suits all face types and especially round faces by adding an angular touch to the features.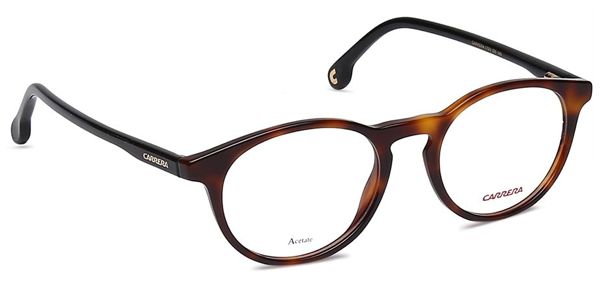 You can never go wrong with round eyeglasses. You can easily pull off this pair from Carrera with every ensemble and look smart. So, in case you are looking to make a subtle, minimalist statement, you can opt for these stylishly brown Carrera glasses. Pair them with smart formal wear or with simple jeans and a sweatshirt to rock the look!
We can't deny the uber-cool vibe of Carrera aviator glasses. Browse through options online from reputable retailers like Titan Eyeplus and get shopping. They offer a range of eyewear from top brands, all under one roof and at reasonable prices. You can also do a virtual try-on for better results and see which pair suits you best. So, discover your true style and find your perfect new pair of eyeglasses.