Black is an all time favorite color since it makes your stand out of the crowd of Paris. And then it mixes with incredible prints and distinctive cut-outs to match with the footsteps of a fashionista girl. How about celebrating an all black day with these All Black Chic Outfits?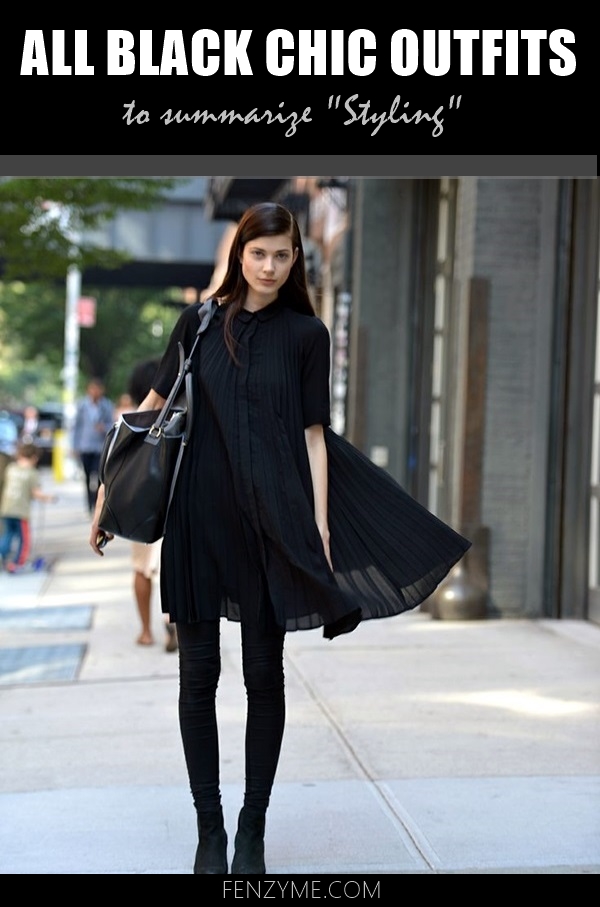 The ABCD of fashion will be well flaunted by All Black Chic Outfits when added up with style and a perfect voguish attitude running inside your veins. Working women looks fabulous in black attire, so here are some modish office outfits for working women.
All Black Chic Outfits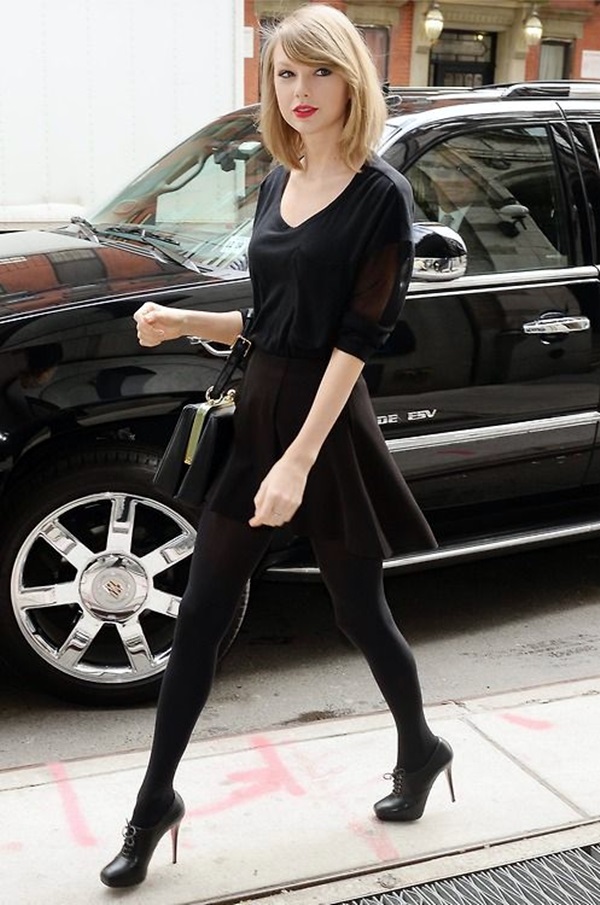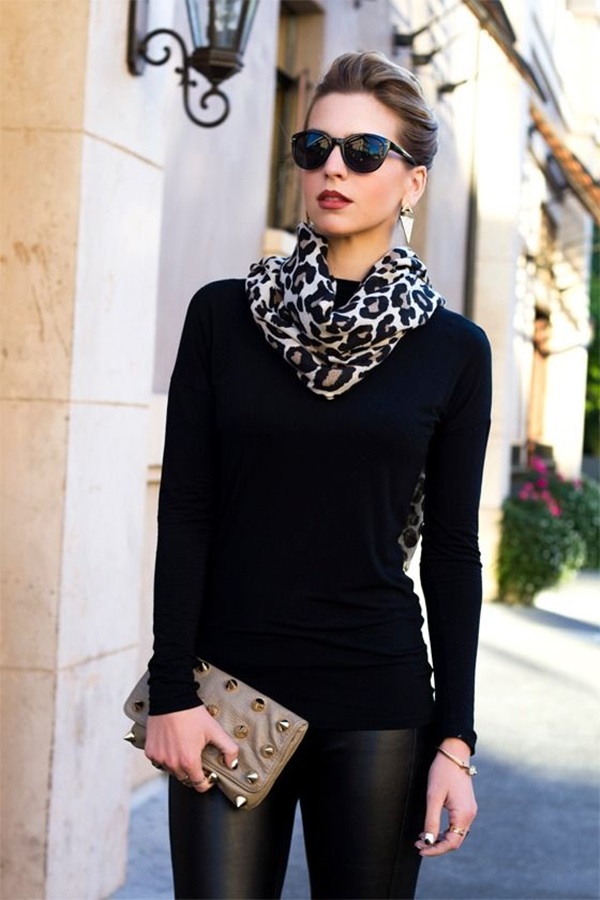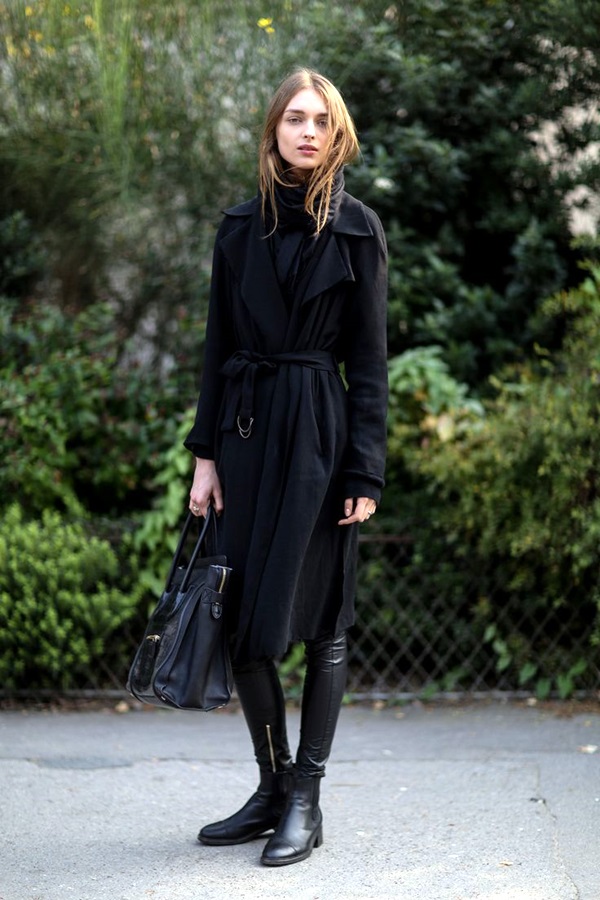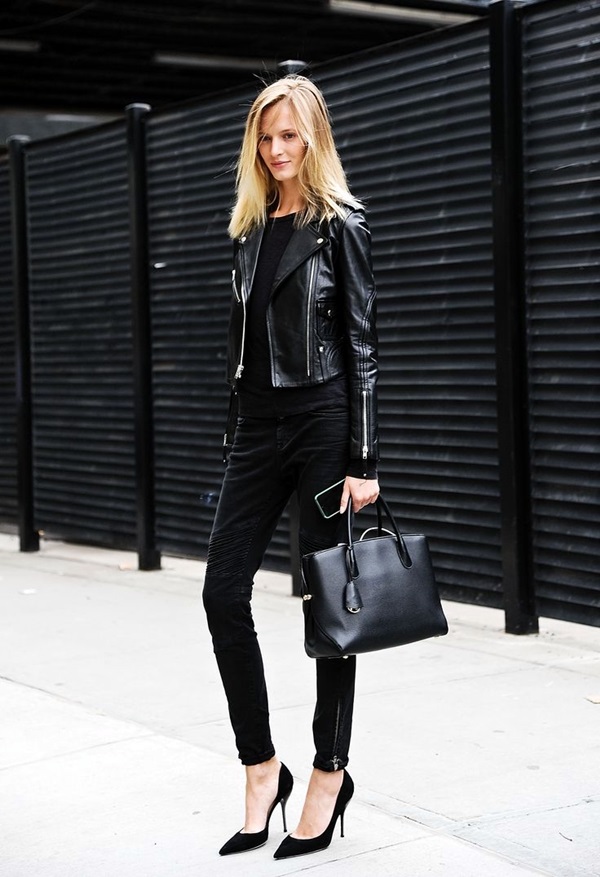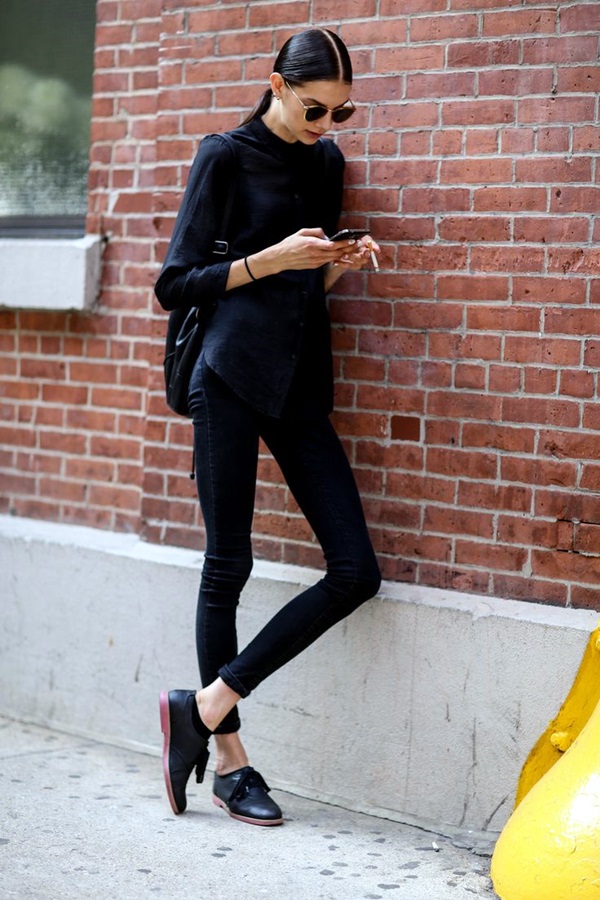 High-neck Sleeveless Tunic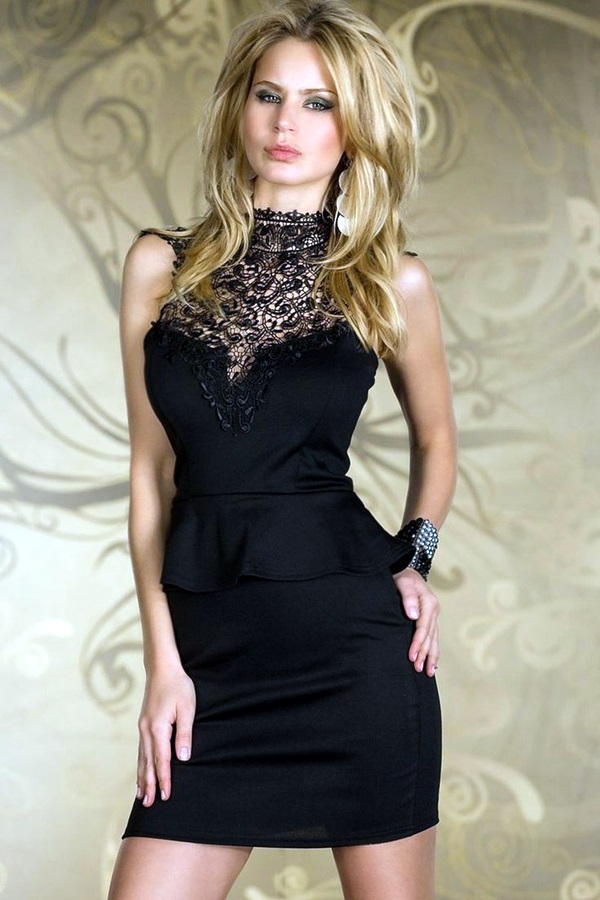 High neck sleeveless tunic in baggy style looks well with simple black leggings.
You may also wear a pair of platform heels in gigantic black leather vogue.
And when you wear a pair of aviators then the elevator goes out of order.
High head ballet bun with French braid around it looks sassy with this complete guise rocking up the simple outfit perfectly for party tonight.
Black Sheer Paneled Skirt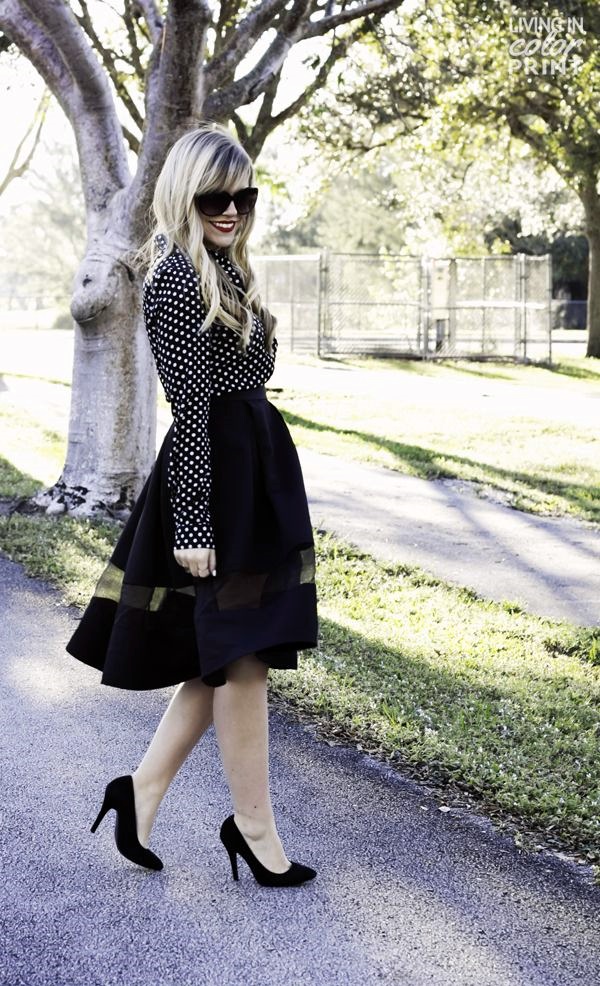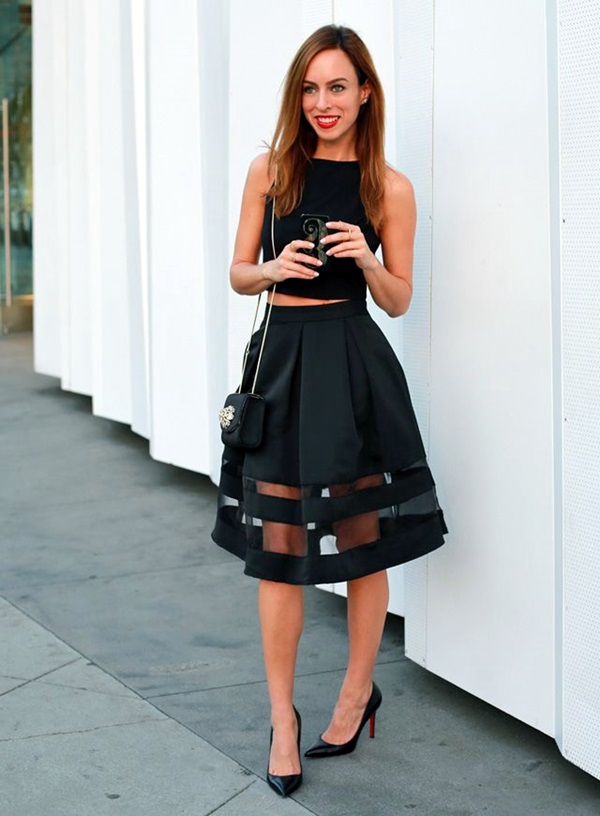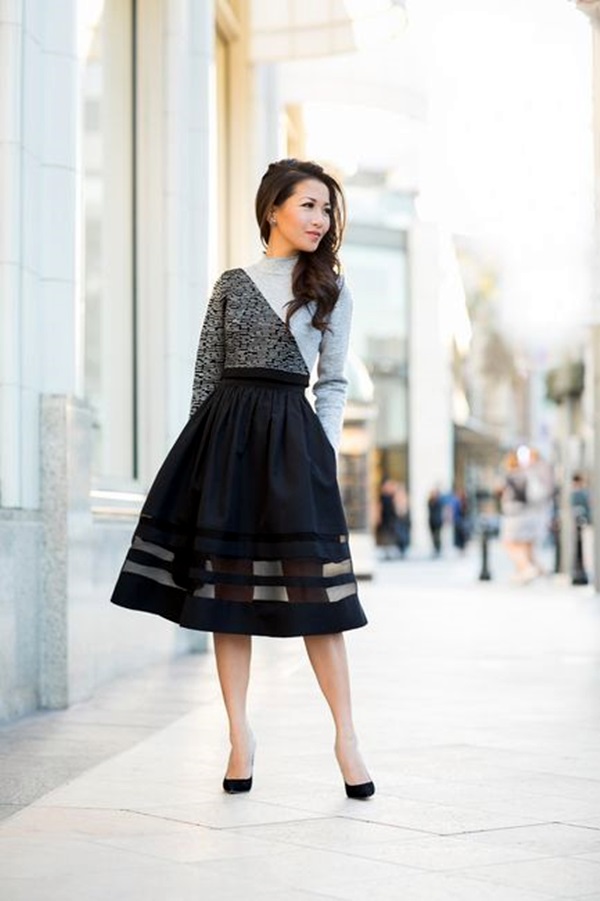 Black sheer paneled skirt looks awful with classy tank top along with a statement denim jacket. You may also try leather jacket instead. And then the sexy pumps to make you look like a princess when paired with this outfit. You will love a high head ponytail with a ladder style. A sexy tattoo has to be made to develop the beauty of your legs indulging upon infinite colors to it.
Off-Shoulder Crop Top with Maxi Skirt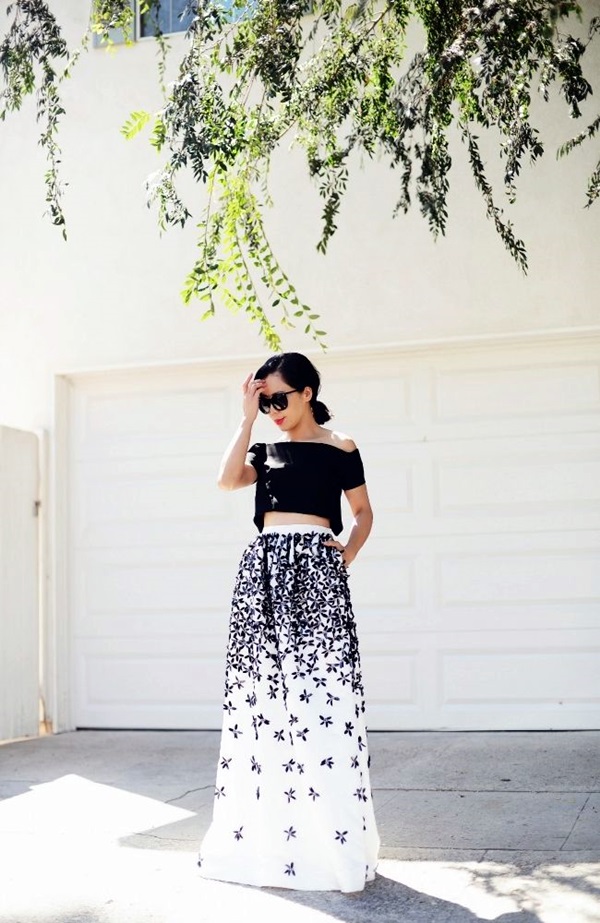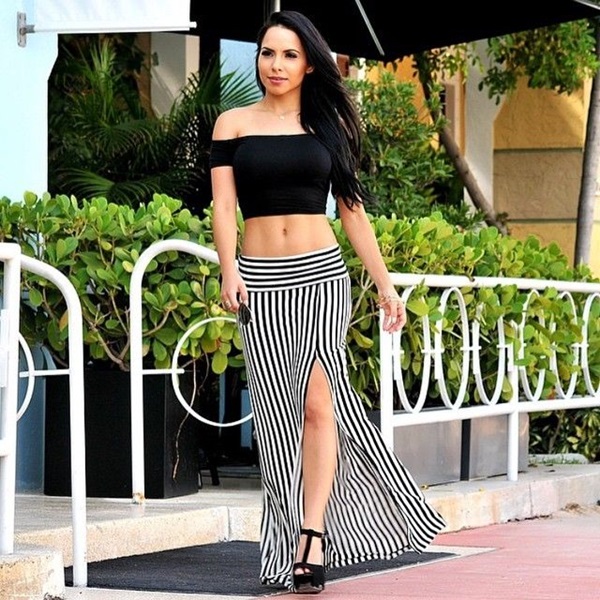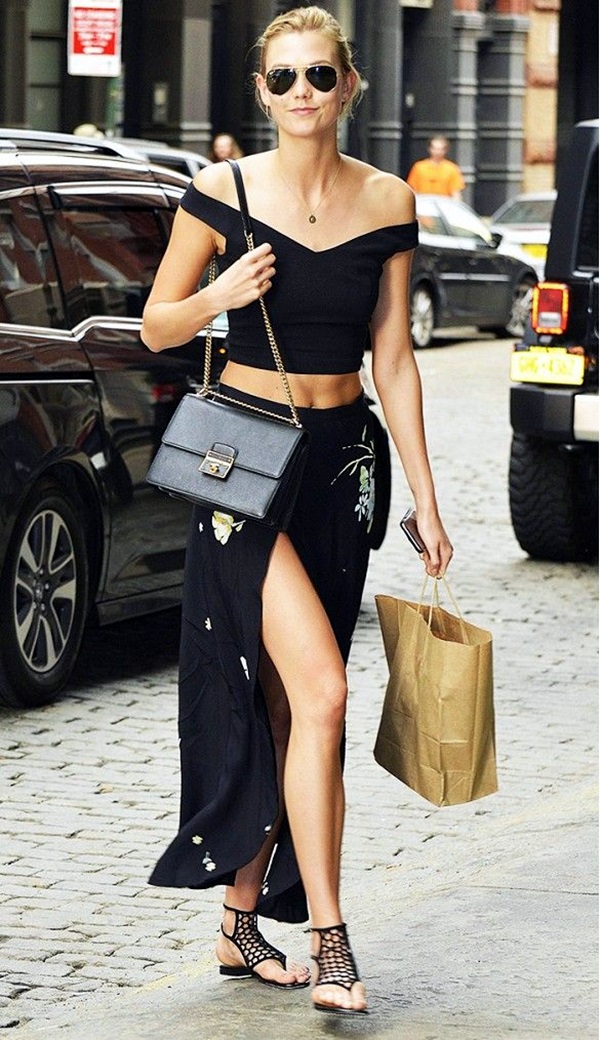 Backless is becoming quite common but if you really want to try something new then go for a chic boat styled off-shoulder crop top to suit the maxi skirt. The pleated one is even better to style up with this attire.
Ballerina shoes with authentic guise look out of the world when paired up with this outfit along with a classic colorful long beaded neck piece.
Leather Day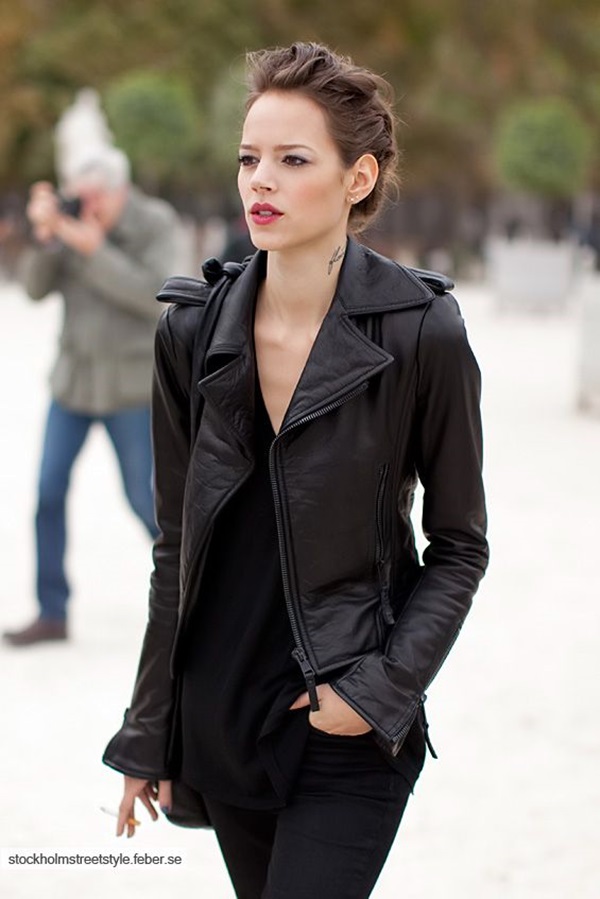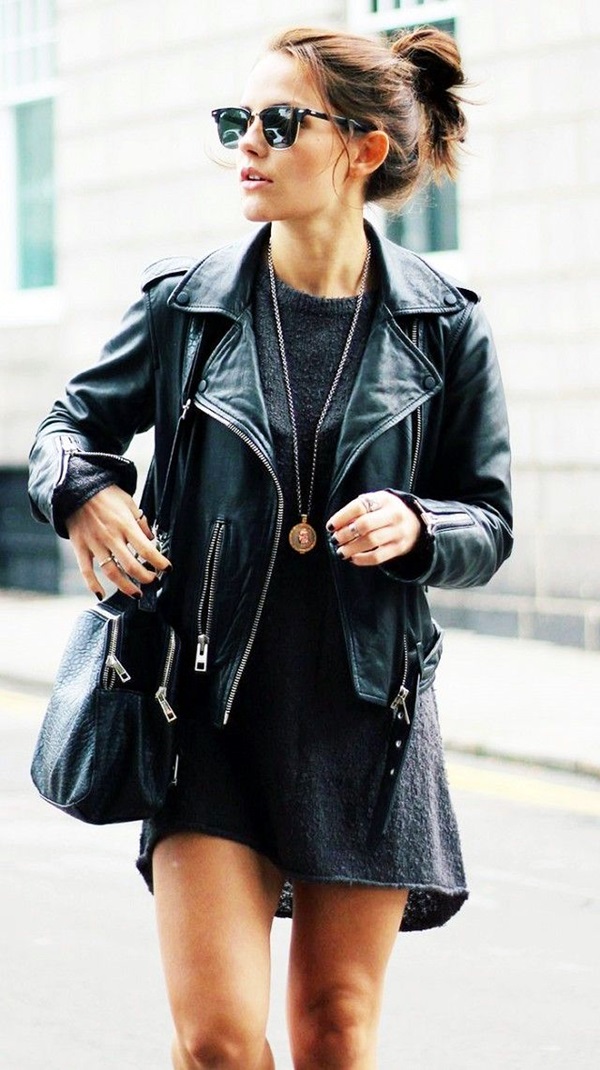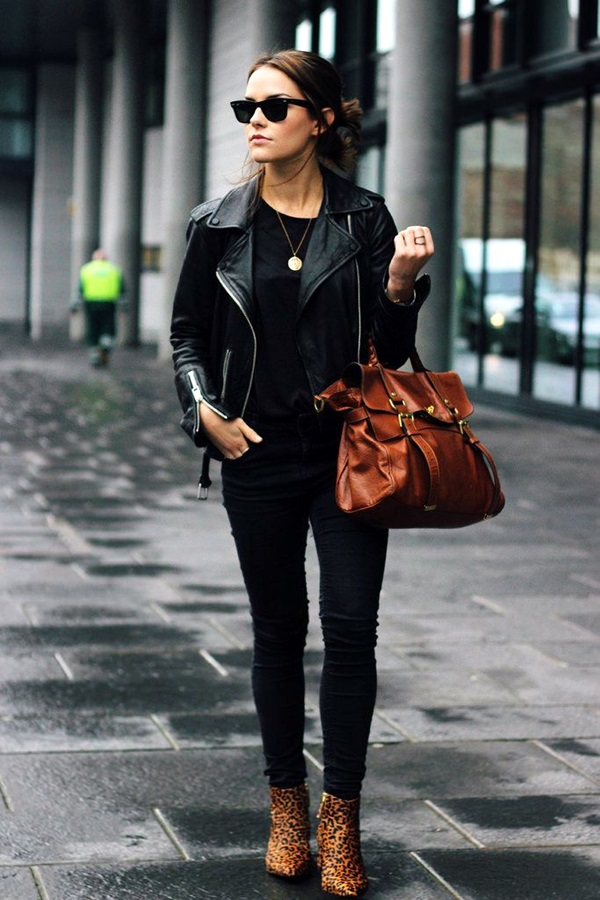 And how about the cute little leather jacket in stunning zipper fashion? And then it pairs up with a chic leather pant and all black look will be accomplished by a sexy black top in dynamic prints with strappy fashion. You will also love wearing long earring with this attire and also the biker boots in leather to make it a perfect theme for the night. Women indeed wear leather jackets comfortably and rather flaunt them beautifully. So keeping all these views in mind, let us know more about innovative leather jacket outfit ideas.
Black Lady Halter Wide Leg Jumpsuit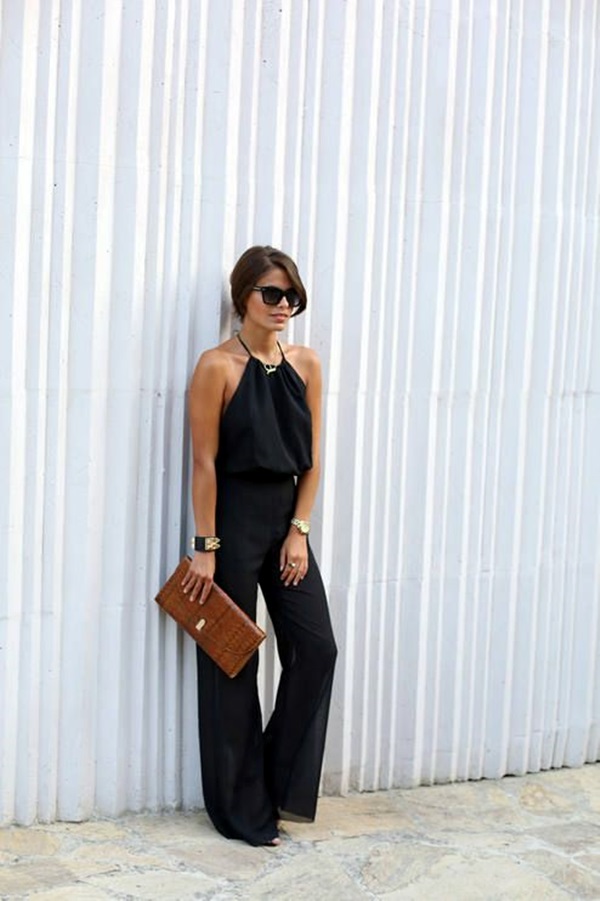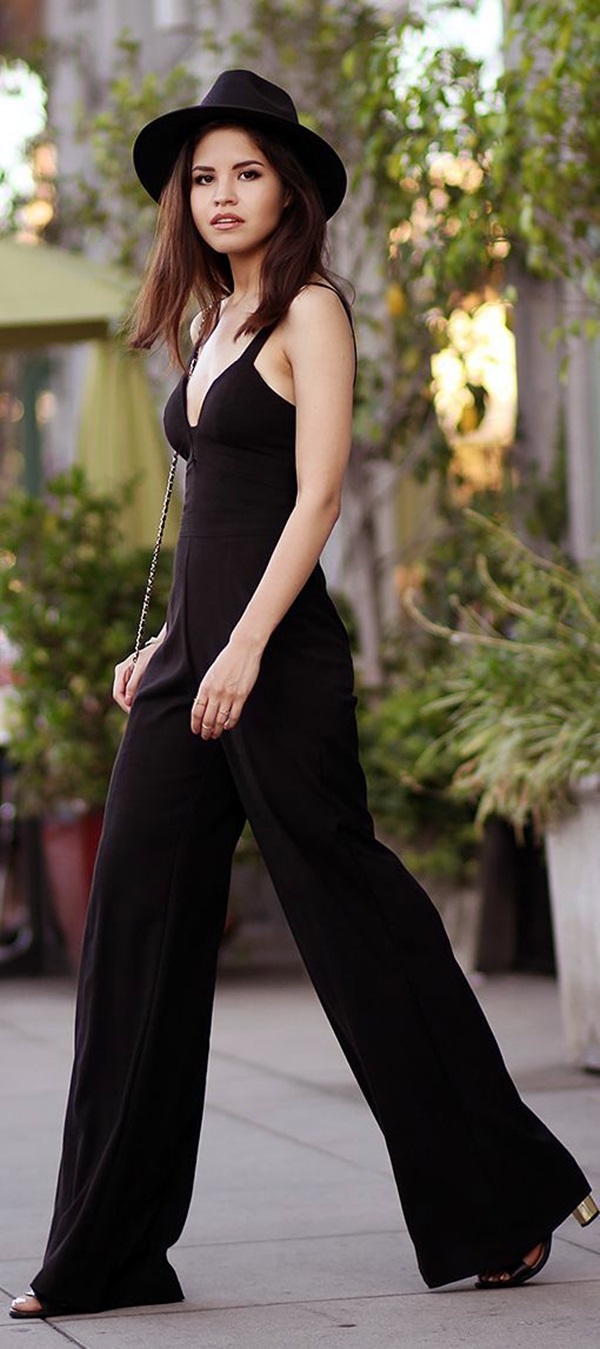 Black lady halter jumpsuit comes in two options including a simple one and a backless one. You may love that backless style of lady halter wide-legged jumpsuit since it makes you flaunt the sexy back.
You will any way love wearing a high heeled stiletto for a glamorous look. Though, sneakers will get a swag guise for you anyway.
Vintage curls hairdo is a must to be tried with this garb.
Black Cut-Out Body-Con Dress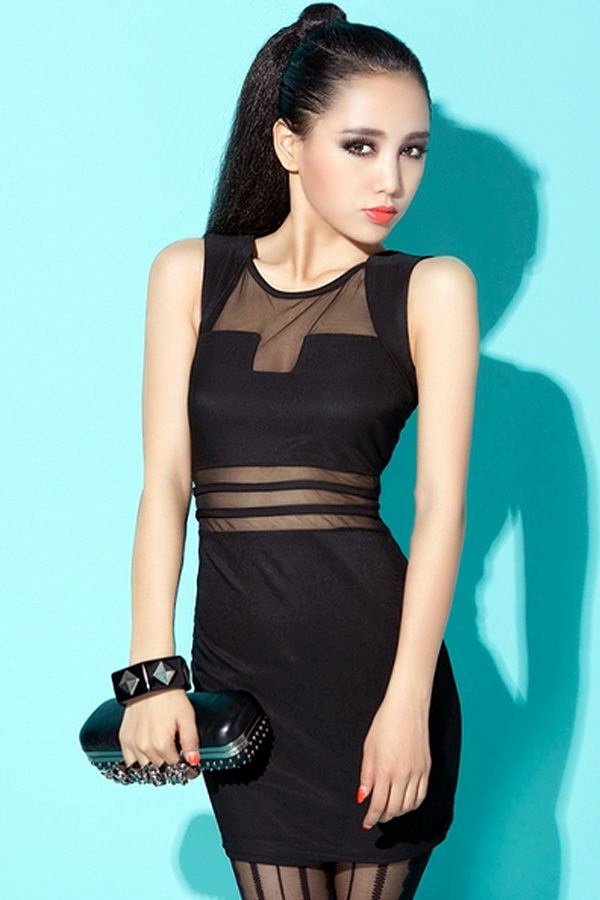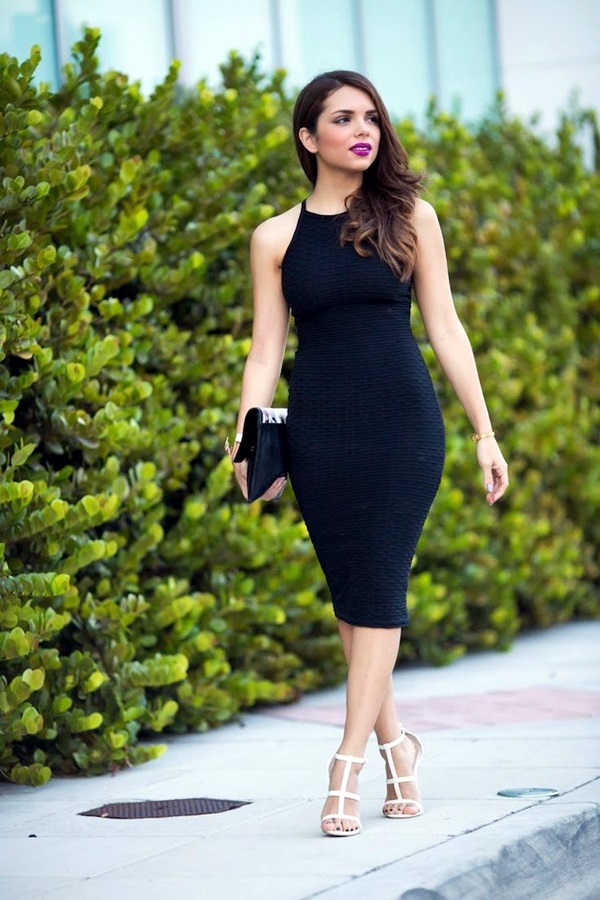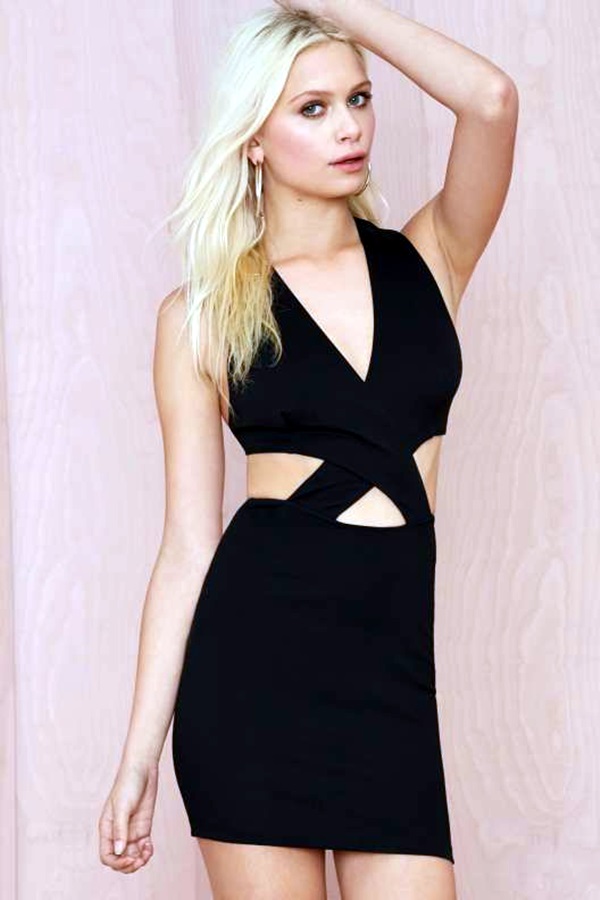 All black body con dress with stunning cut-outs at the waist and back with stupendous boat neck style will make your complete look immensely gorgeous one. And there comes your stylish high-up-the-calf booties in slouchy look to intersect with the straight body fit look. A rose bun with a messy look will completely suit the attire along with a sophisticated necklace that changes your mood into a dazzling one.
Flare Jeans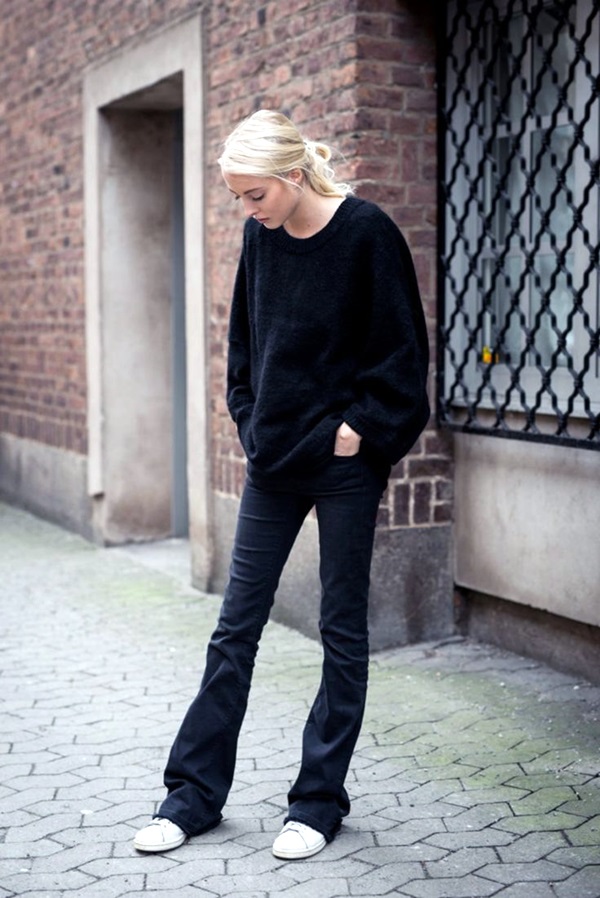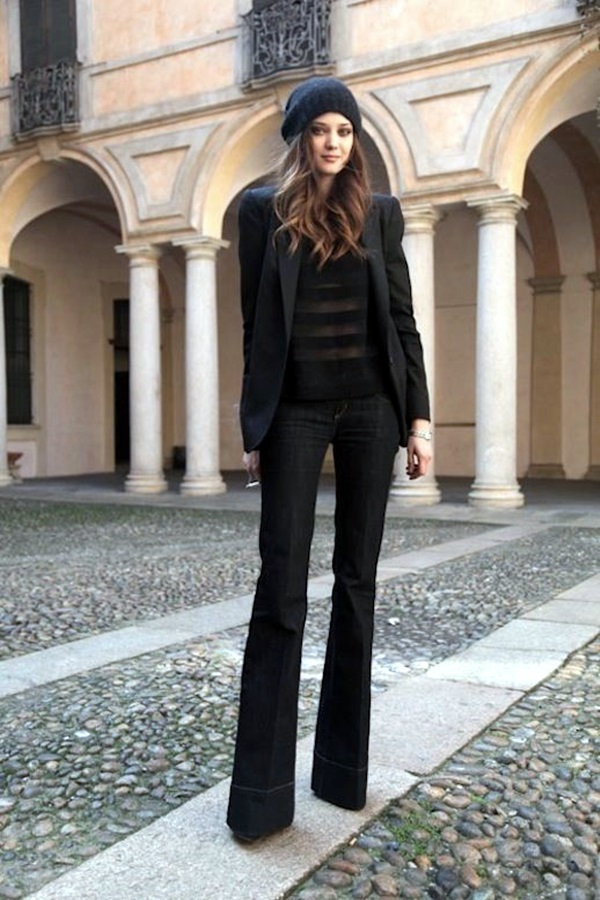 Flare jeans with strapless peplum top having sweetheart neckline looks glamorous with this outfit.
It will give your outfit a look of frills making it look exotic.
And then you add a chic necklace with elaborated design and detailed embellishment with sexy beads and studs and stones.
Your footwear at the last looks glamorous that is a strappy one is to be preferred.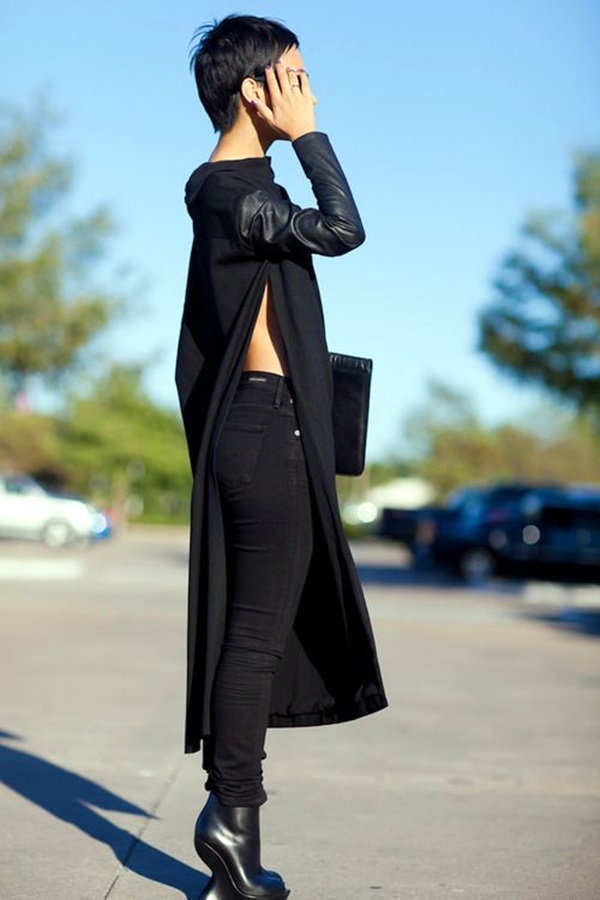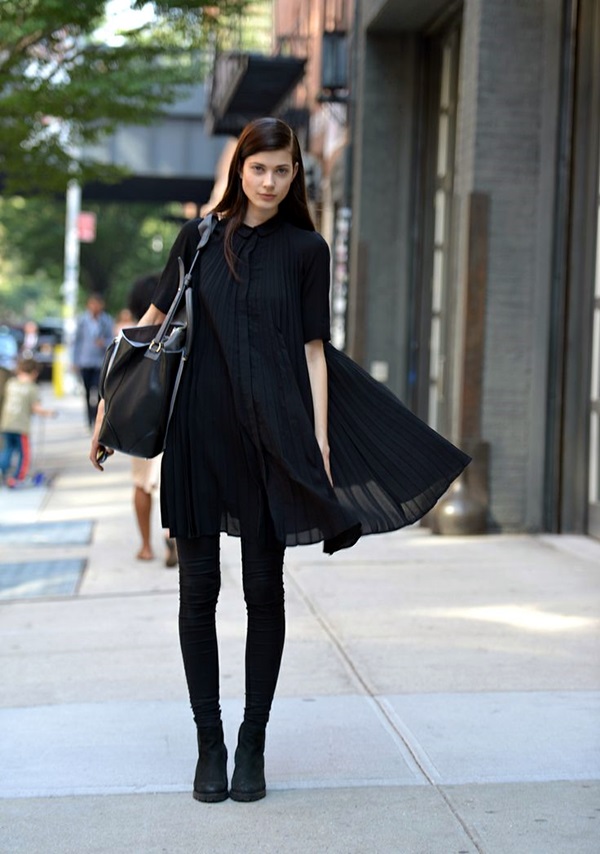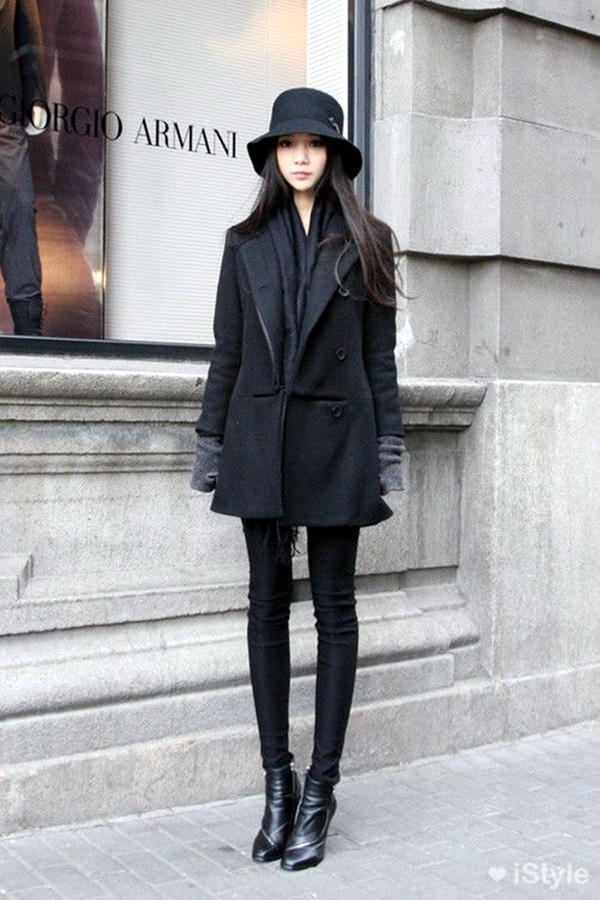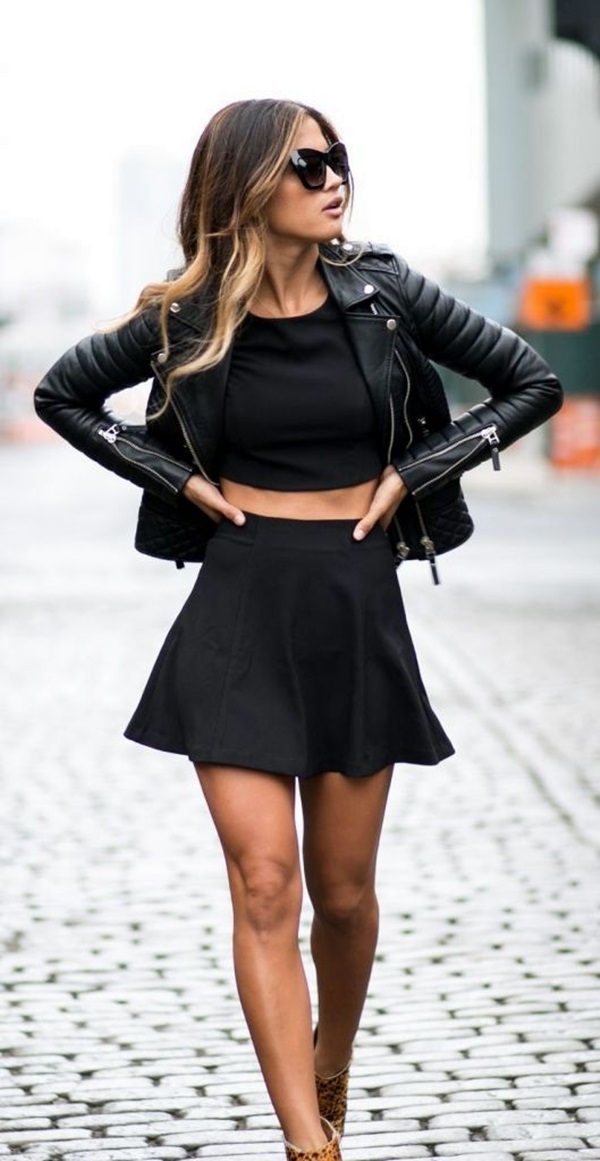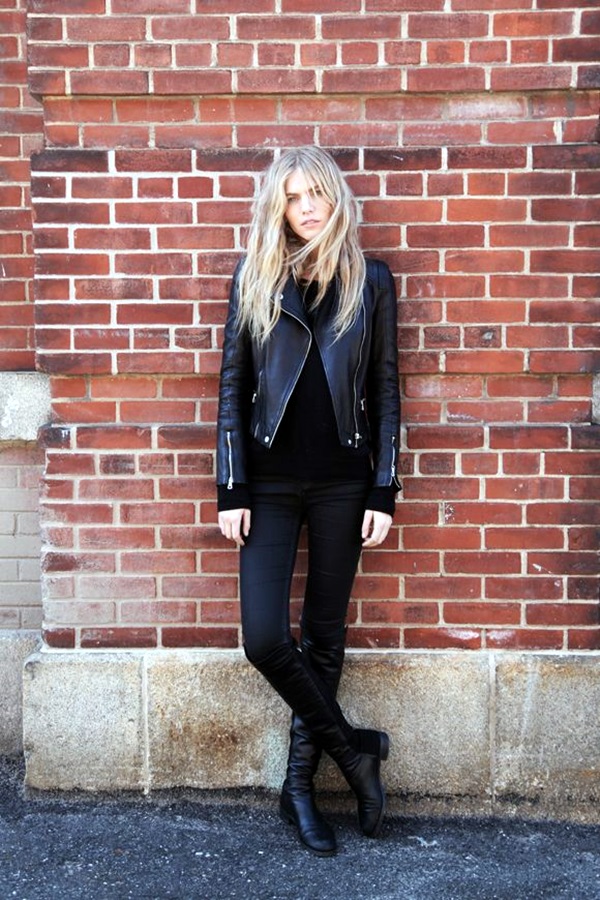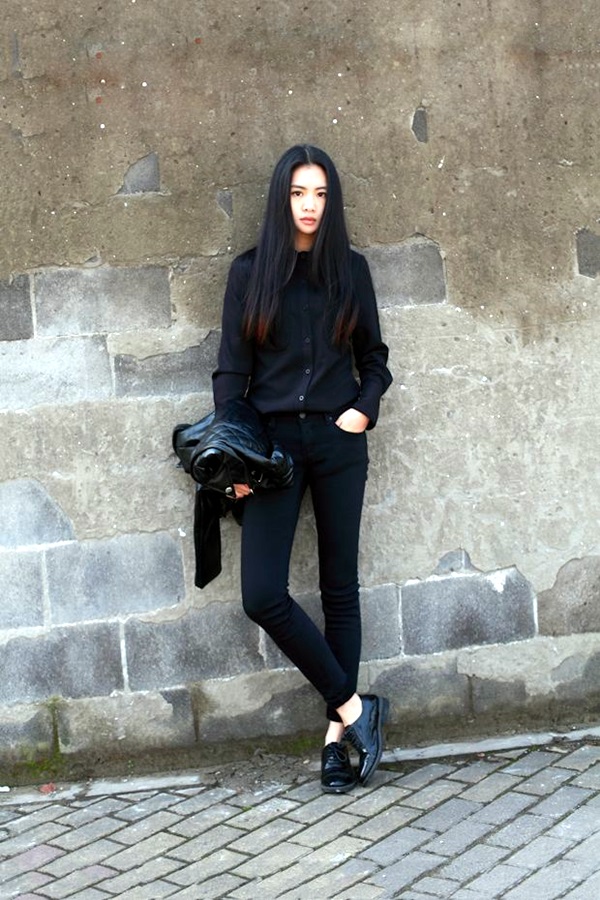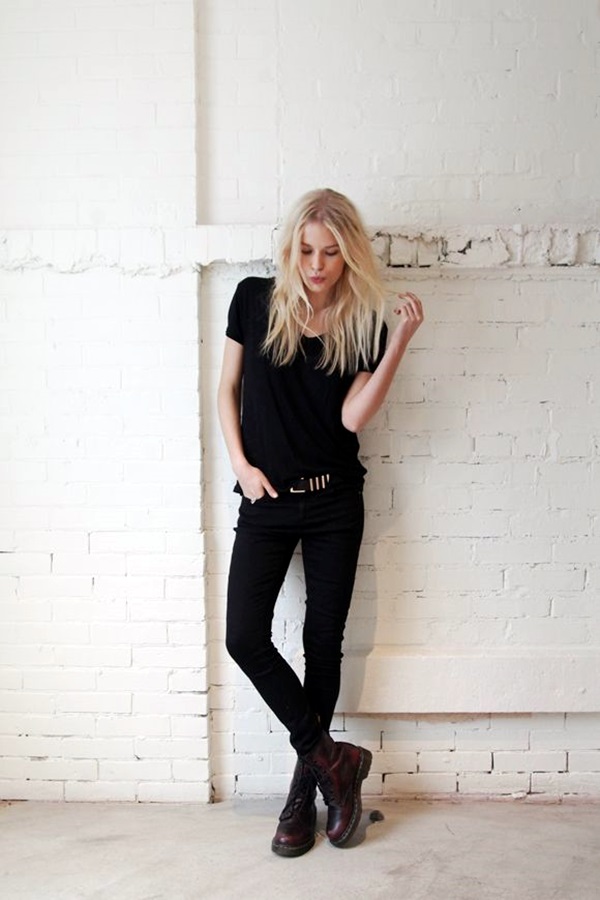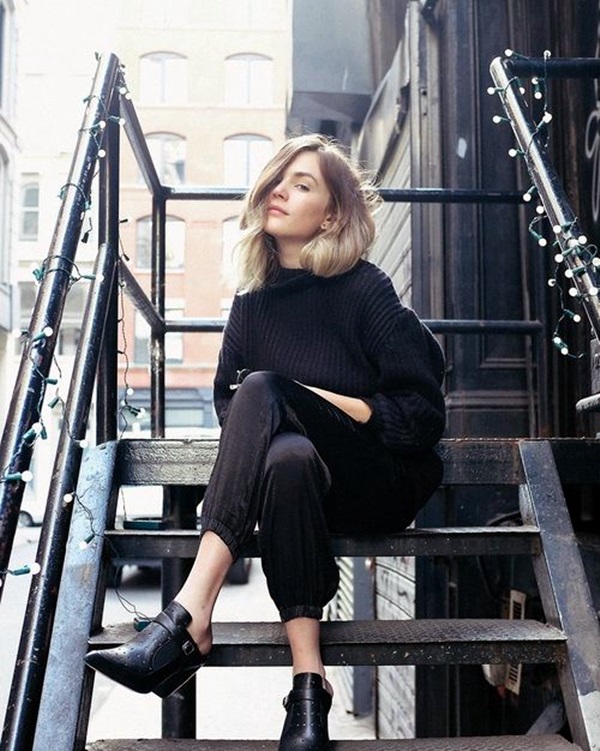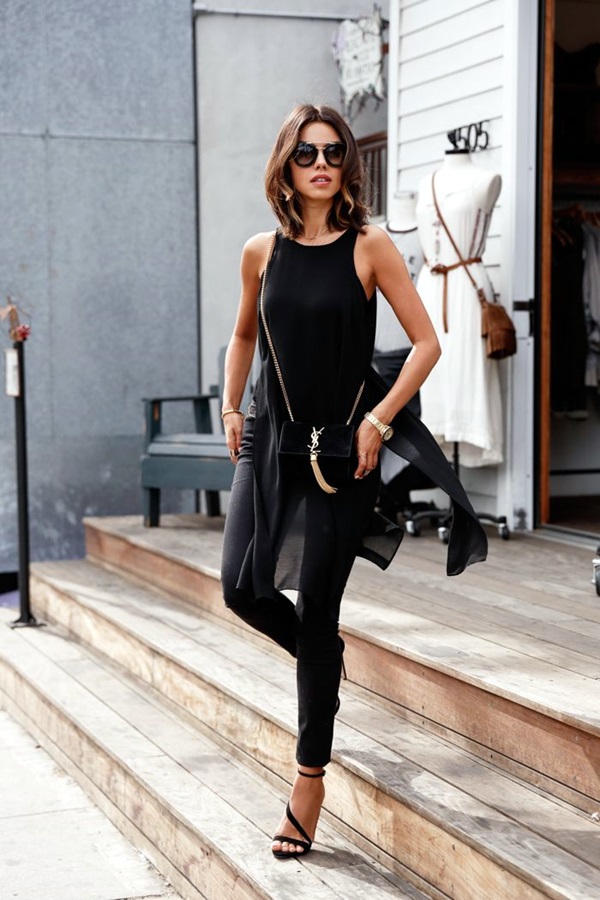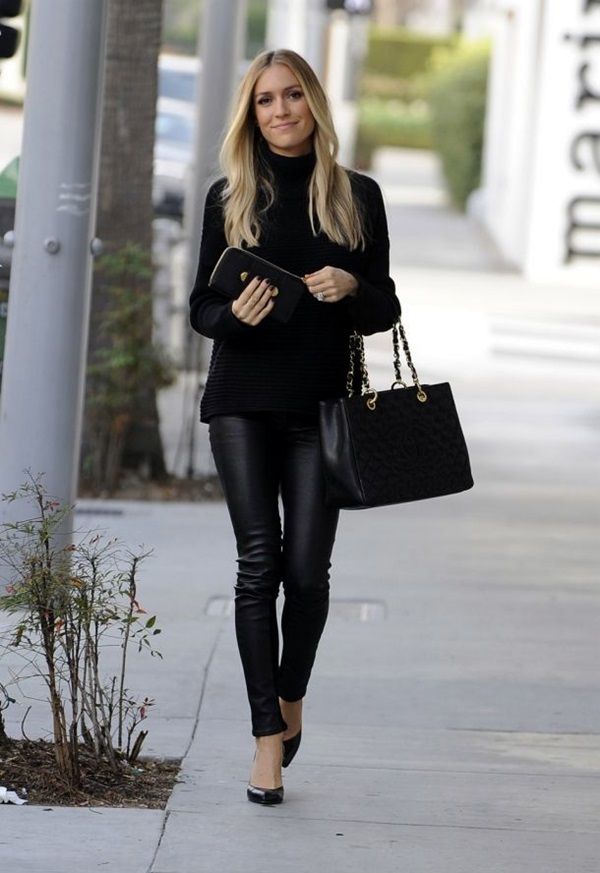 Your All Black Chic Outfit is at its verge of accomplishment with these stunning seven outfits. And also add up those glamorous chic of scarf to add a hint of colors. Wear these at your office or in disco parties or in a romantic date, you are abiding to get dazzling complements for being absolutely cherishable comments from your colleagues. And your lover will definitely fall for you all over again.