Nail art is something that enhances the beauty of your nails and looks good in all color combinations and designs. If you are fond of doing creative things, then you will surely love painting your nails with unique and attractive designs. One such popular example is animal nail art prints. Animal nail designs matches well even with the simple outfits and transform your look completely. Animal prints can be done in different designs like – leopard, zebra, dog and so on. Here are some of the best features of animal nail art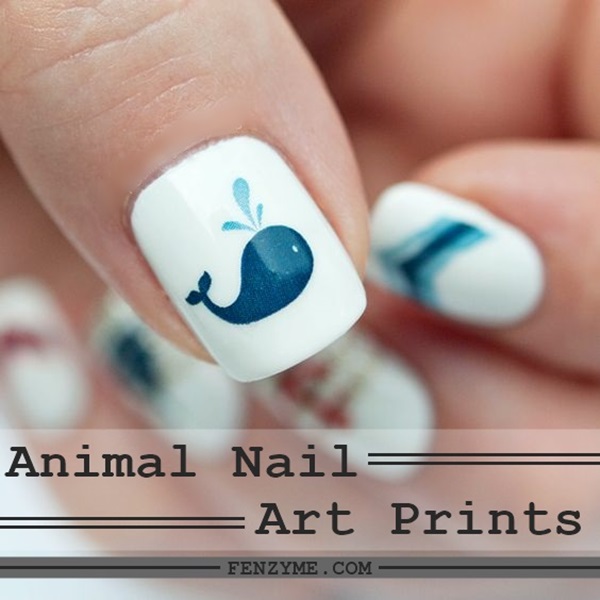 Animal nail art proves to be one of the simplest ways to recreate your look in the most attractive manner.
This nail art looks great on everyone and suits well with all kinds of outfits.
It's one of the best ways to show your love and affection to your pets.
Animal nail art ideas are easy to design and apply.
Animal Nail Art Prints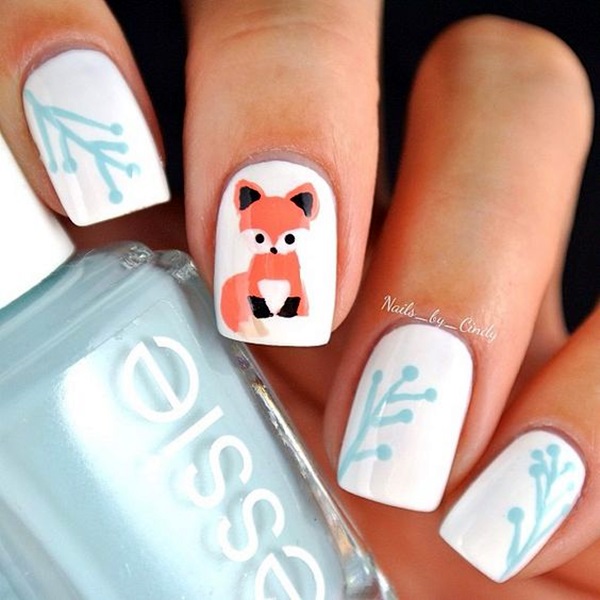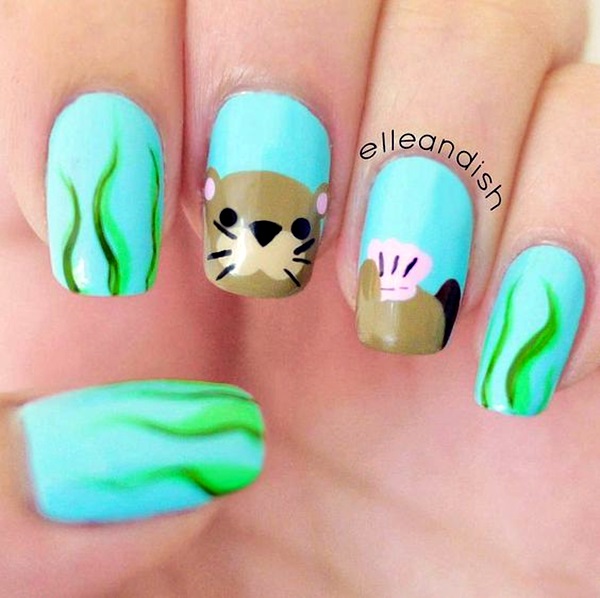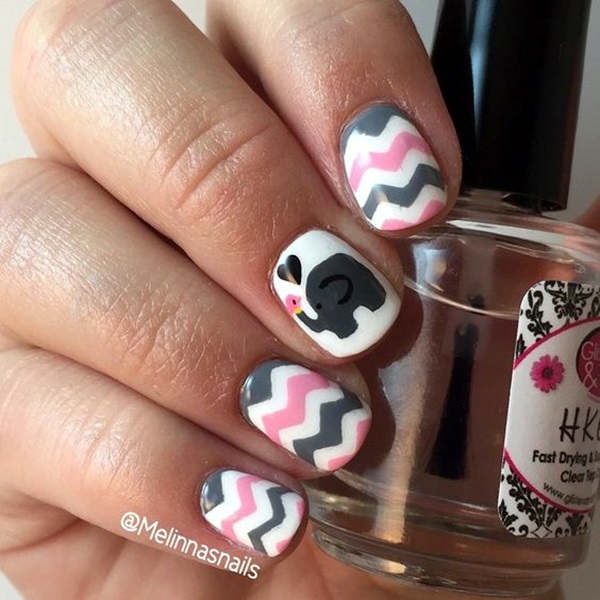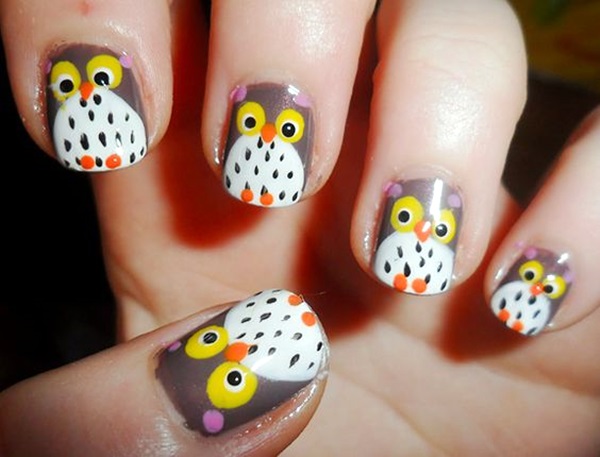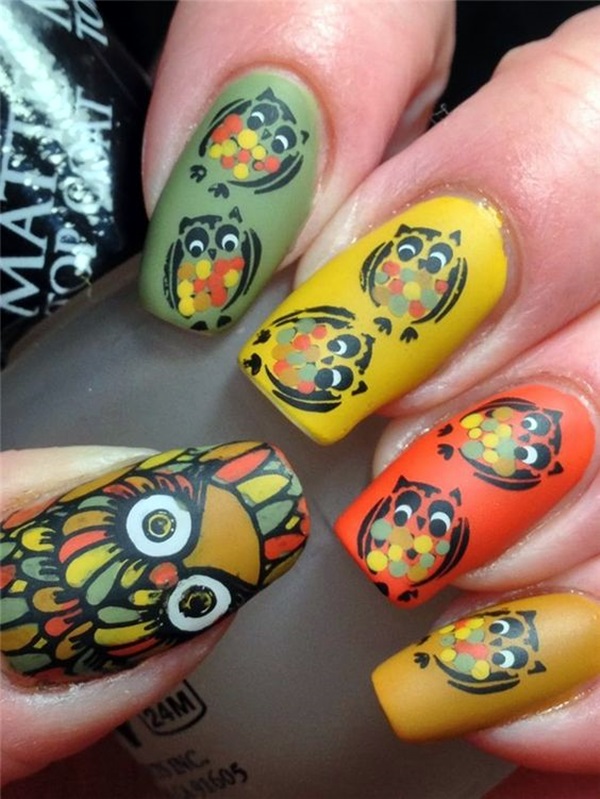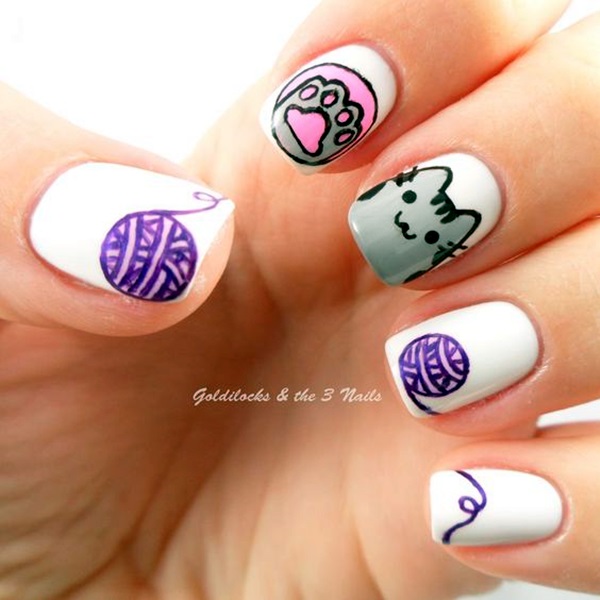 With plenty shades and designs, you can get as playful as you want with your Gel nails designs and ideas. If you are fed up of your old plain color look and want to do something creative with your nails without going through hours of manicures, then choose among wide range of animal nail designs mentioned here.
Panda Nail Design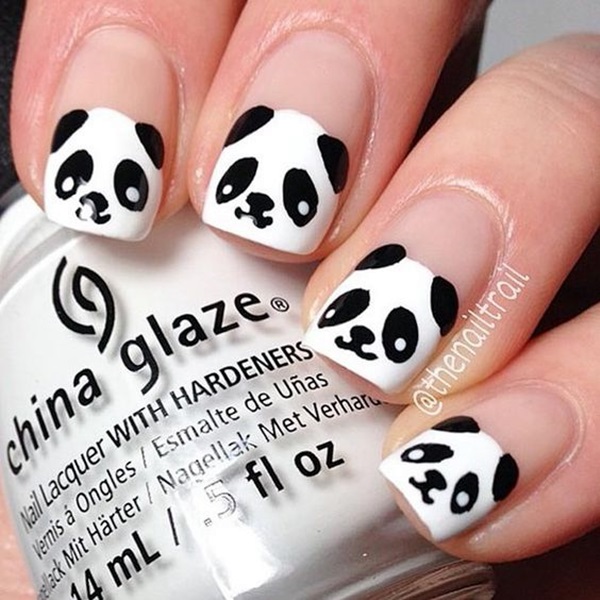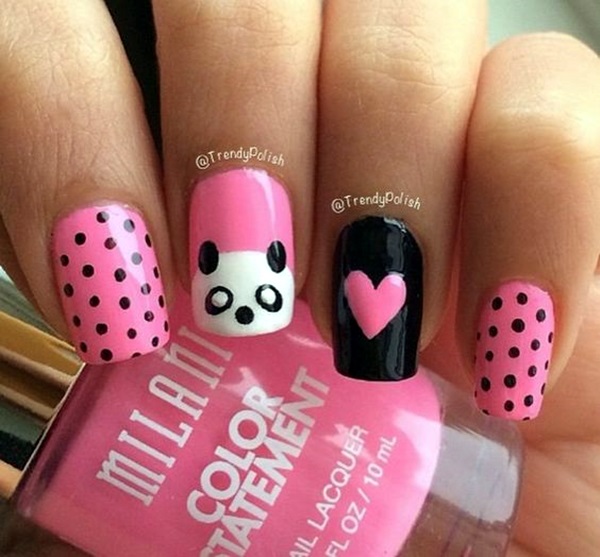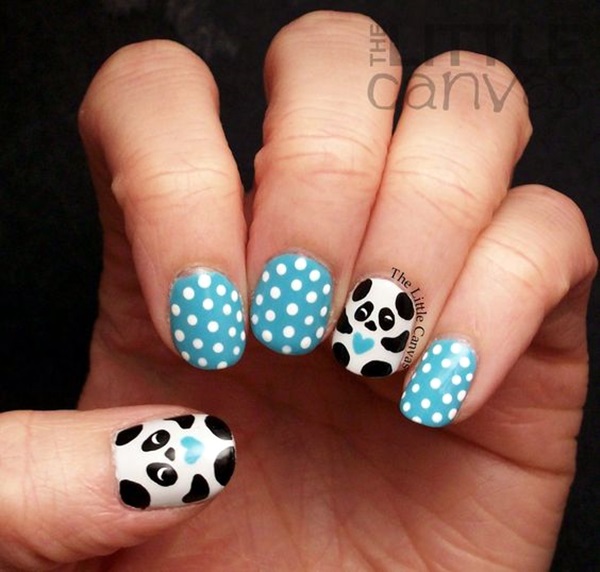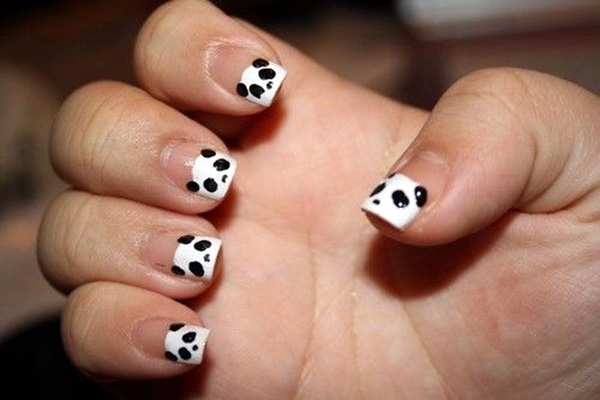 Panda nail art is one of the cutest animal nail art prints. A panda with green bushes looks completely different from other designs. You can achieve this elegant look by giving light green base to your nails and then drawing panda's face on the tips with a combination of white and black colors. Also, you can make your kids happy showing them cute panda design on your nails.
Frog Nail Design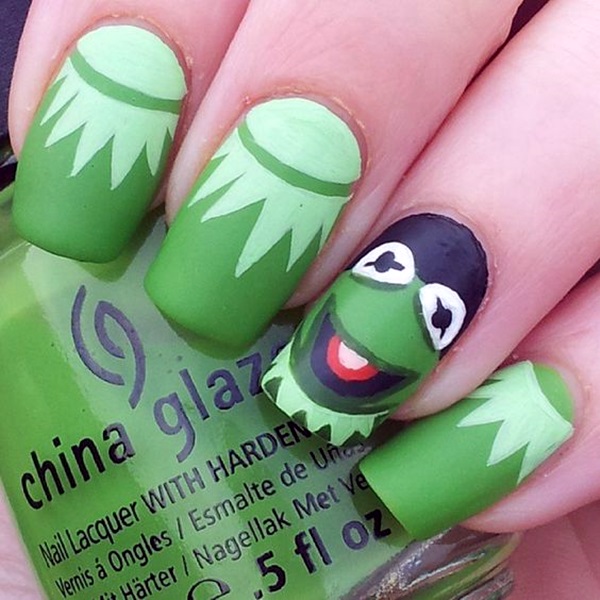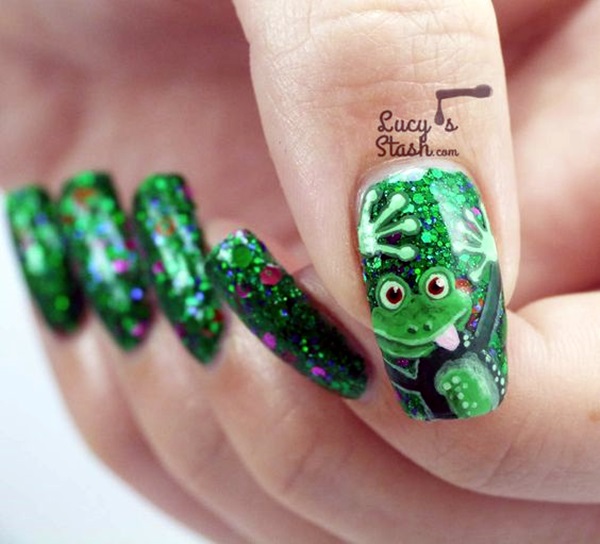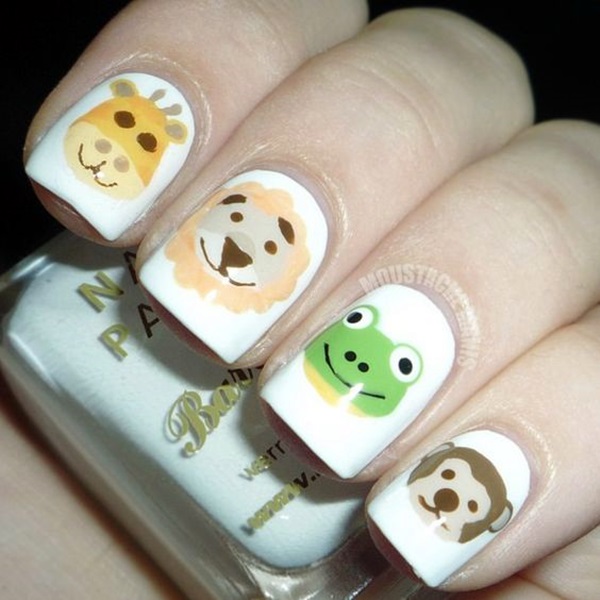 Frog in different postures on your nails makes animal nail art super sweet and all loves the design.
You just have to create white base and then draw different postures of frog such as – dancing, smiling or sad using light green color on your nails.
If done neatly, the design looks great on long nails and showcase different moods of a person.
Black Cat Nail design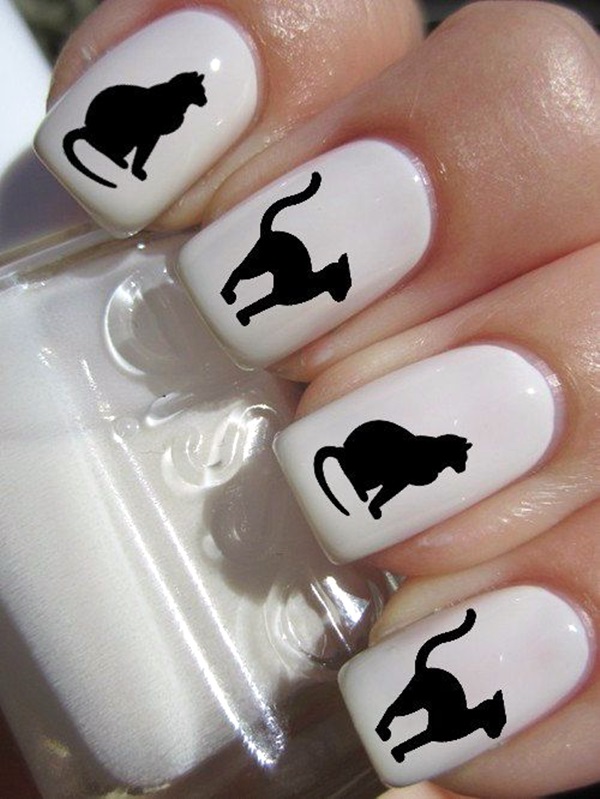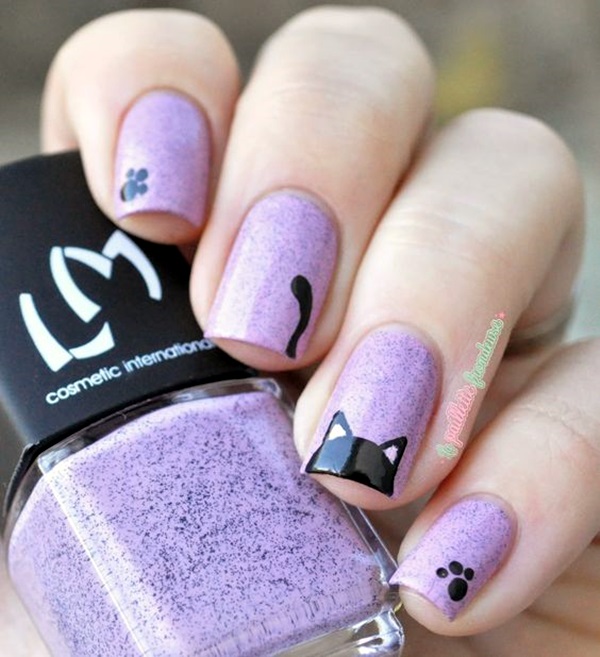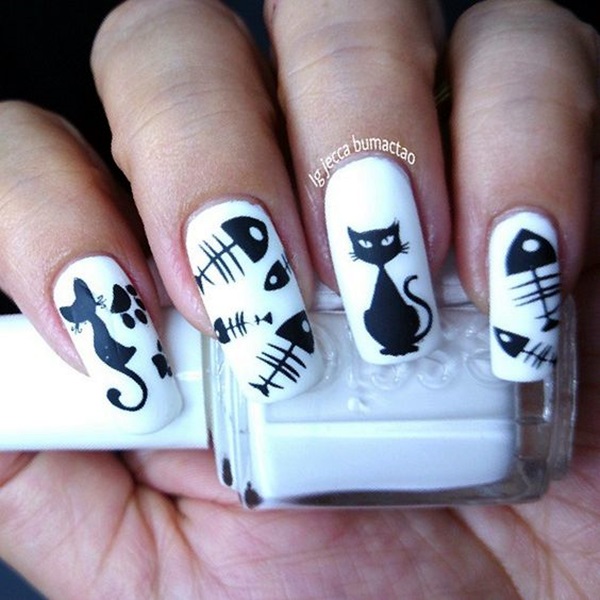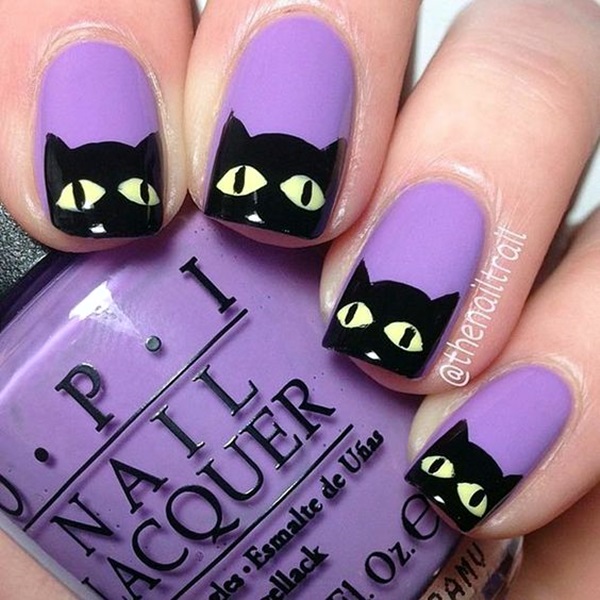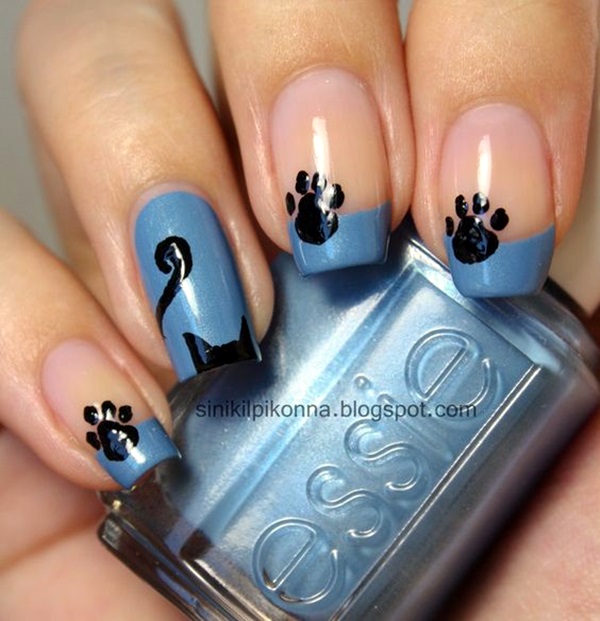 The design only looks graceful when little polka dots are applied on top. You can attain this vibrating look by applying transparent color at the base, highlighting colorful polka dots on top of it and then drawing black cat face with broad eyes till middle part of the nails. The cat on the nail looks adorable and showcases the dominating nature of your personality.
Giraffe Nail Design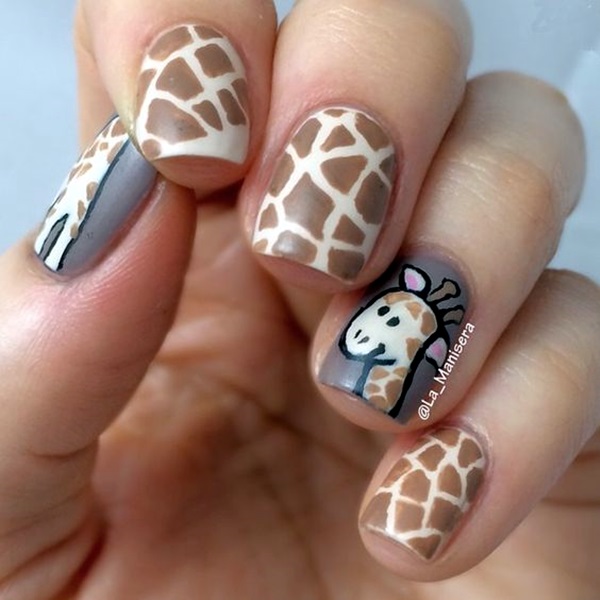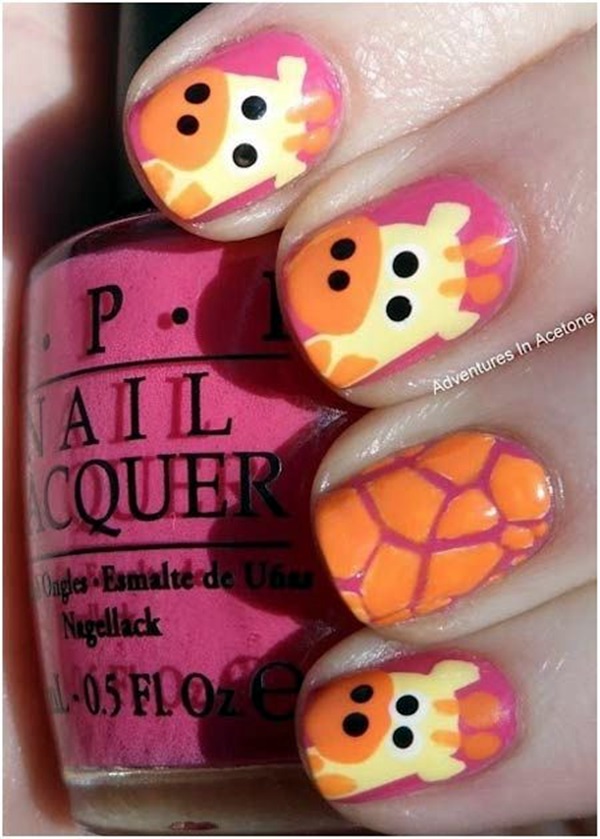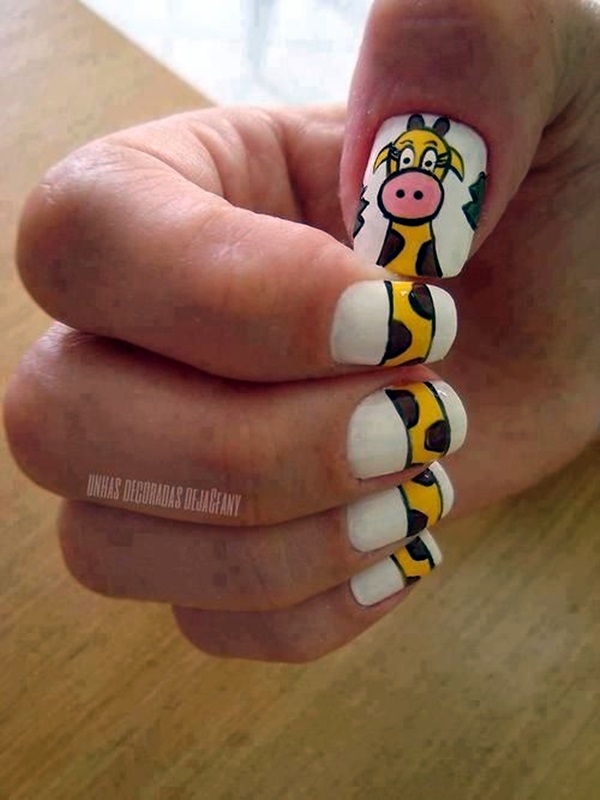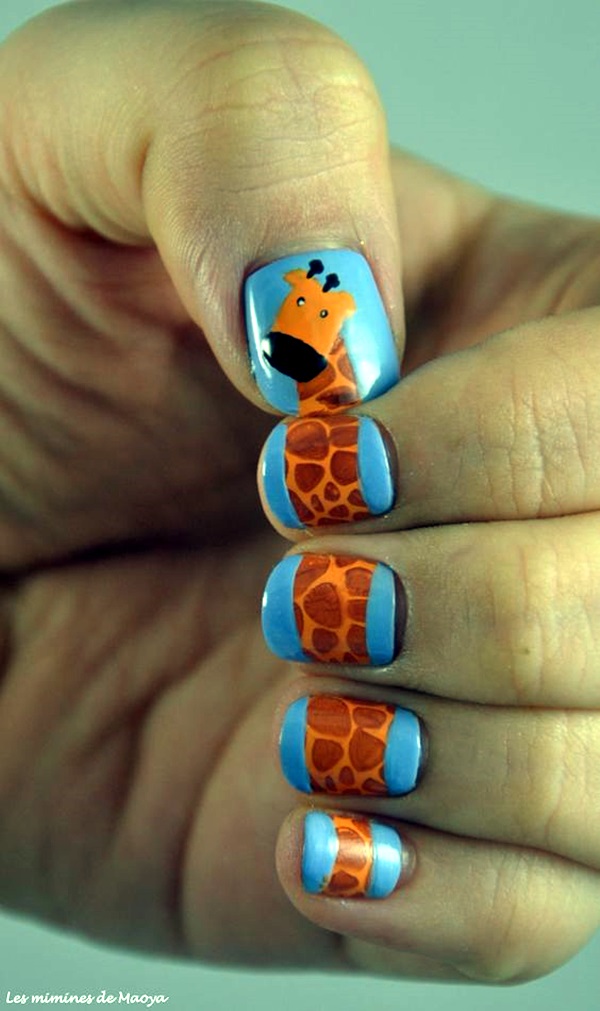 This is the unique form of animal nail art and it serves as a treat to the eyes.
You just have to color the base with light blue and draw different portions of giraffe on all fingers using different tools.
When you combine all fingers together the design looks super cute and perfect for short nails.
Bunny Rabbit Nail Design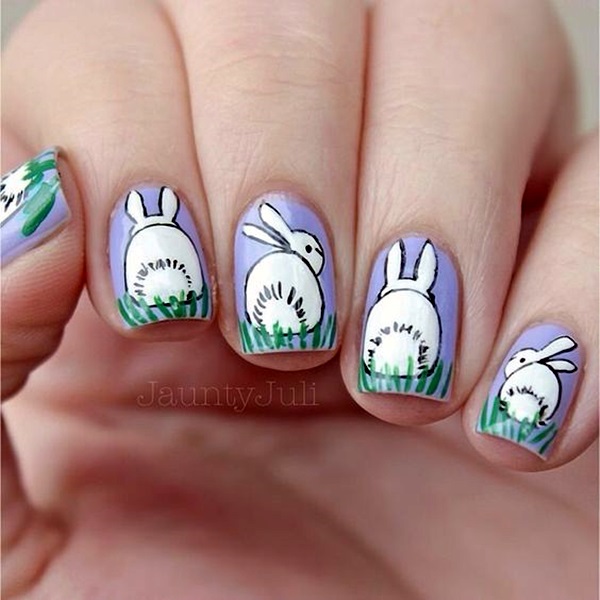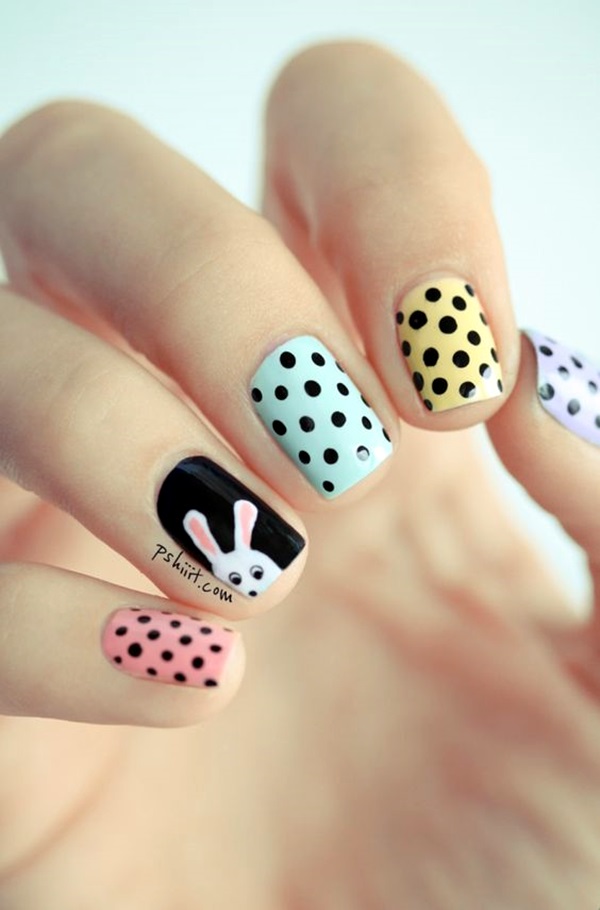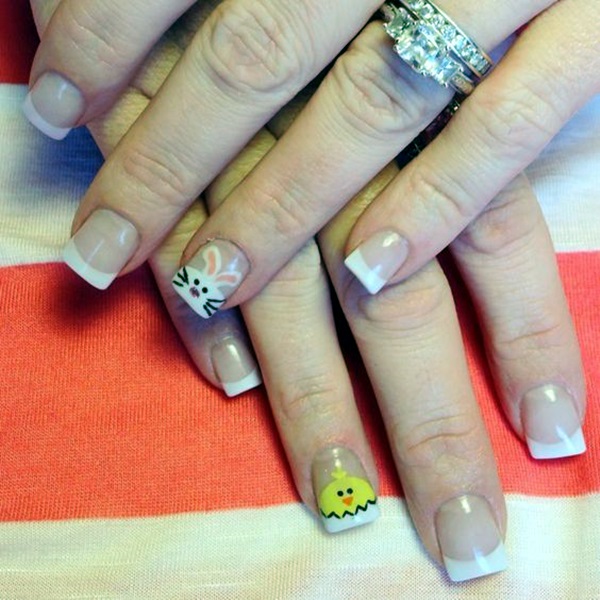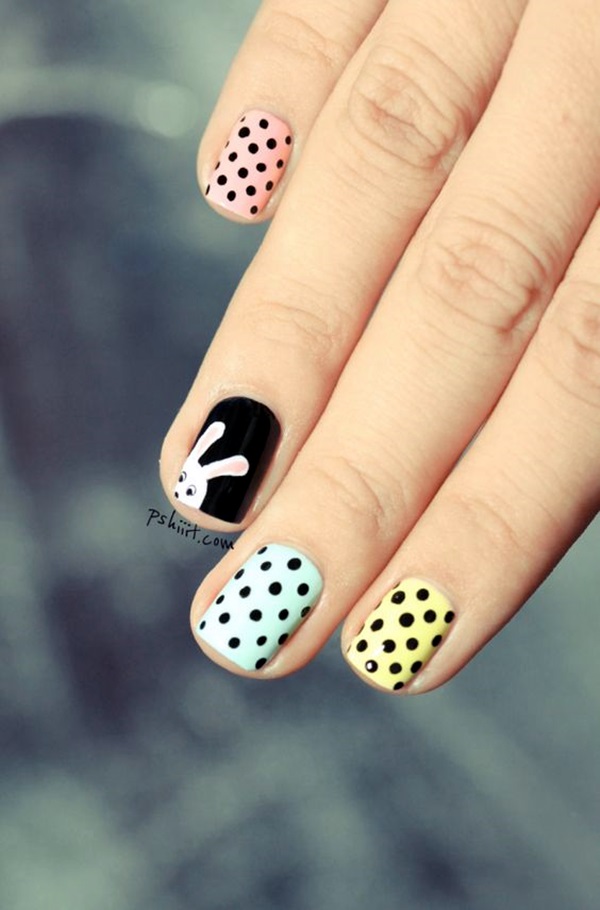 During Easter party time, this bunny rabbit nail art looks extremely fabulous. This amazing design is easy to create and it's believed that this cute animal nail art prints brings happiness in your life. You can achieve this look by painting the base with light color and drawing rabbit face on tips using dotted tool.
Neon Leopard Nail Design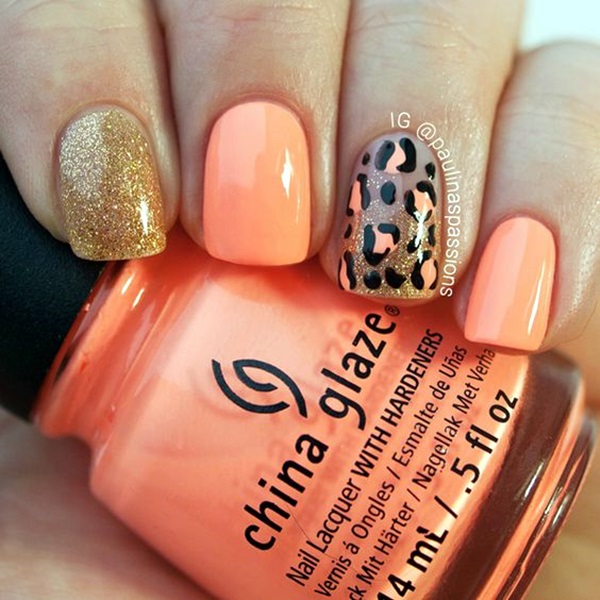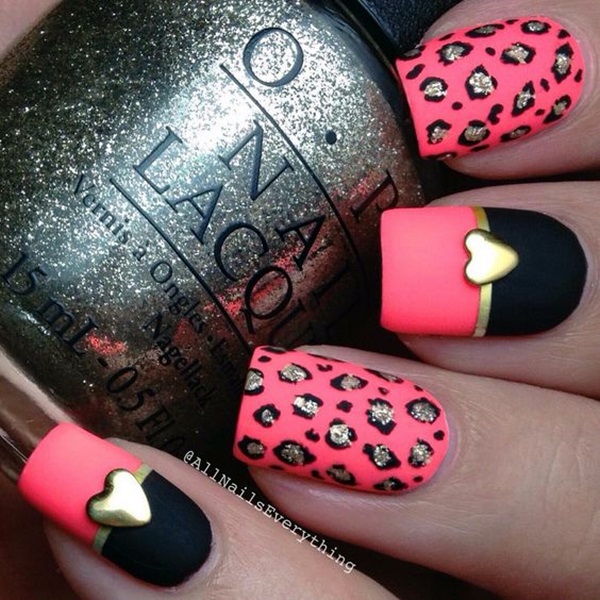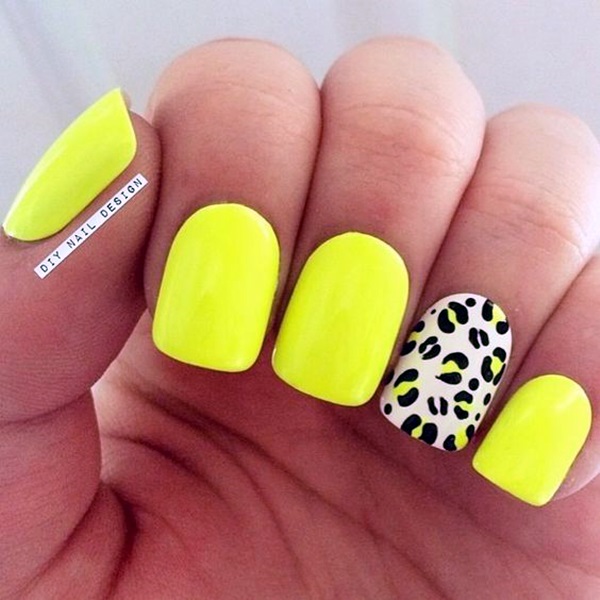 Leopard design looks extremely pretty on long nails and can be done when you want to reflect the wilder side of your personality. They are easy to make and looks great with any costume you wear. To get this funky and playful look, apply transparent color at the base and draw neon spots leopard prints on one side. Let's take a look over different leopard nail art designs that you will love to wear at every special occasion of your life.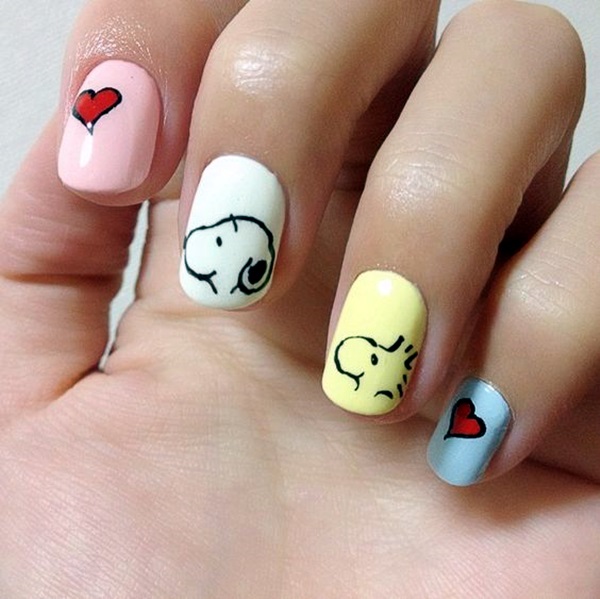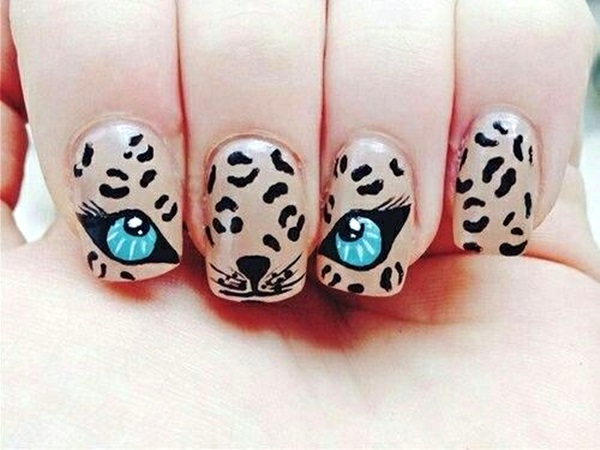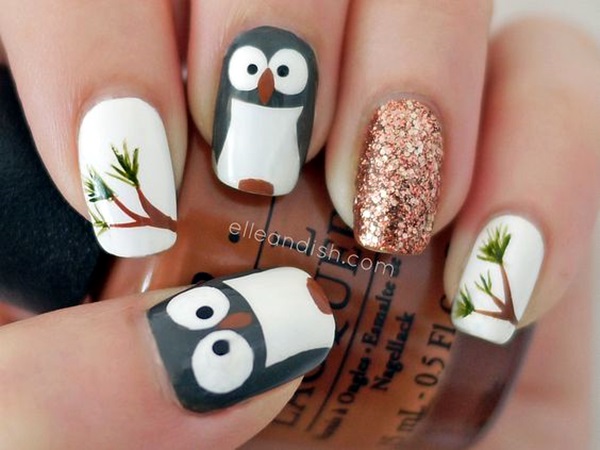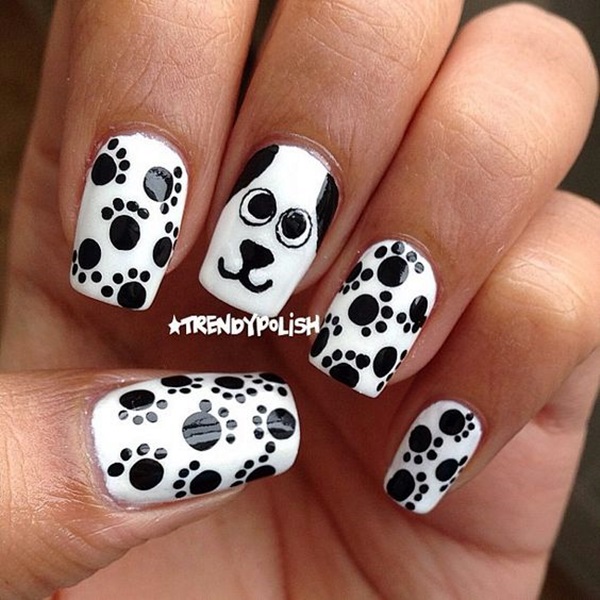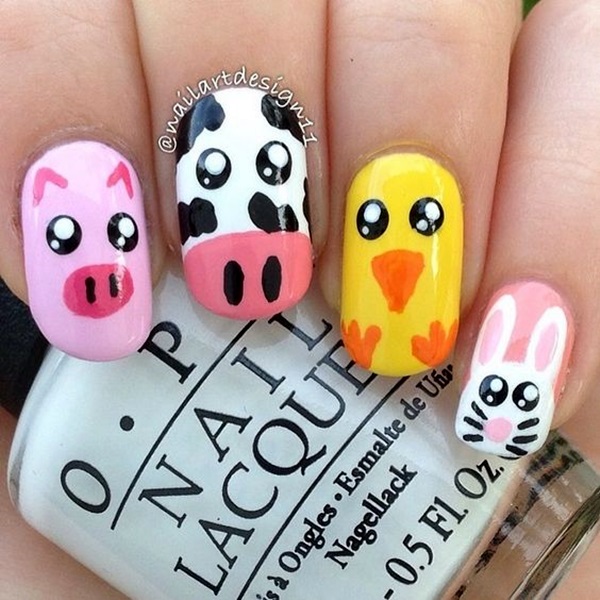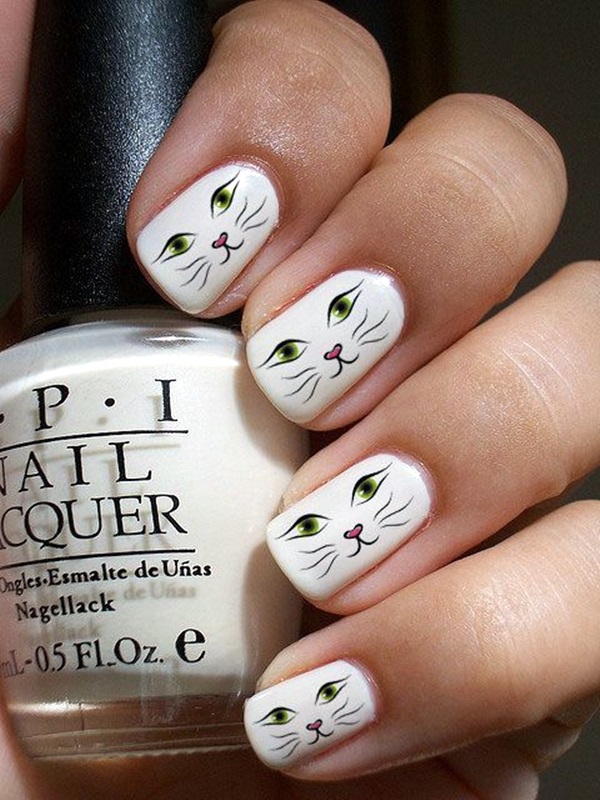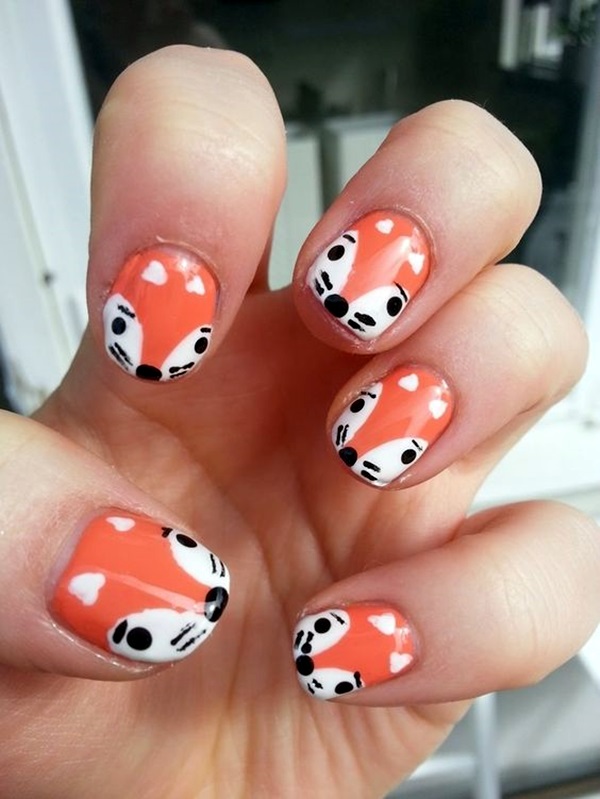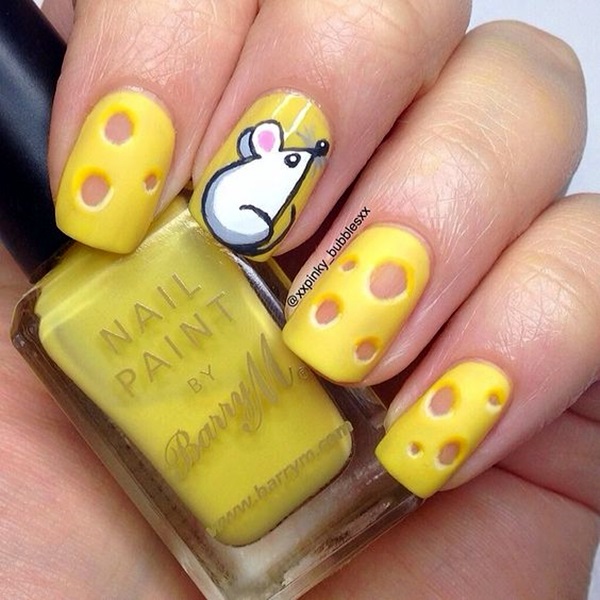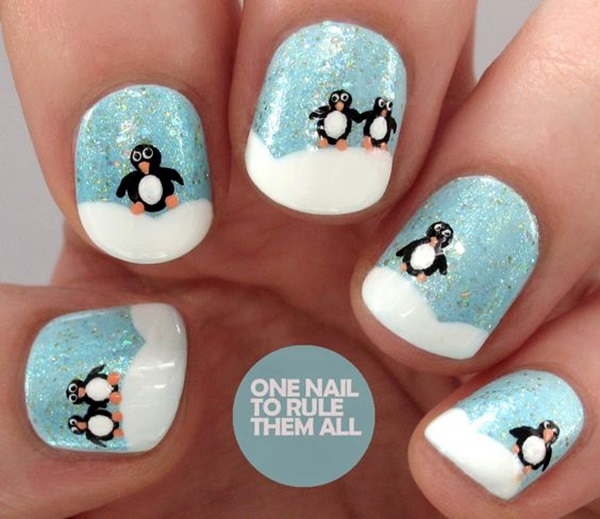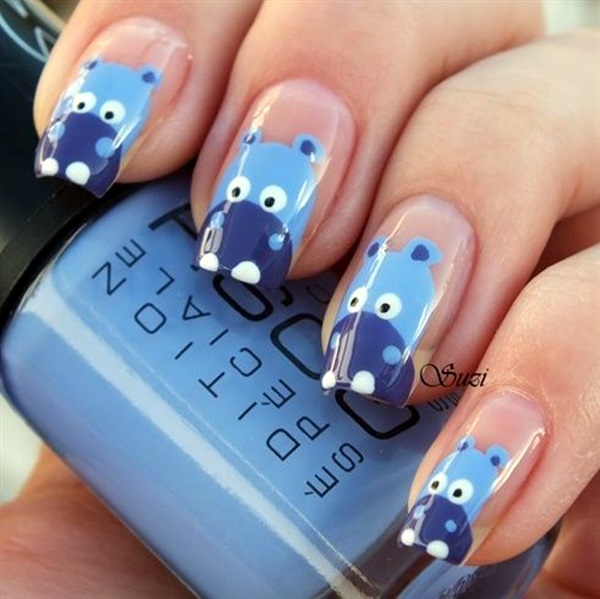 So, don't feel shy in experimenting with different animal nail art designs, you just have to make sure that you carry them with full confidence.