What is that color which complements orange or green or yellow or even glittery gold? Yeah, black it is! And the one that mixes with these infinite colors on the globe is white. When you know how to get Stylish Black and White Nails Designs 2015, you will be preparing yourself from the fashion war. No matter what your outfit's hued in, your sexy black and white manicure to develop your dazzling look.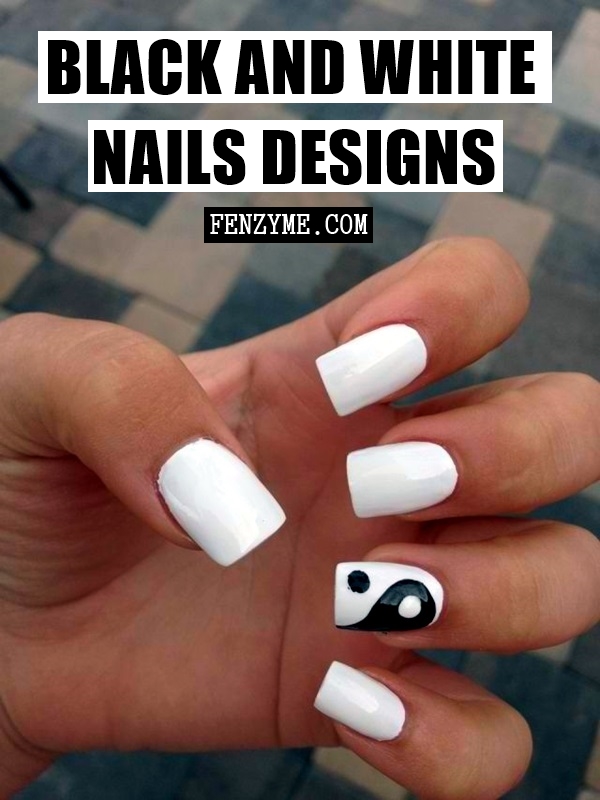 Women always wear matching clothes with matching nail designs and based on the matter of fact, you will certainly need these thriving Black and White Outfits to flaunt an incomparable fashion trend.
Black and White Nails Designs
Zebra Printed Nails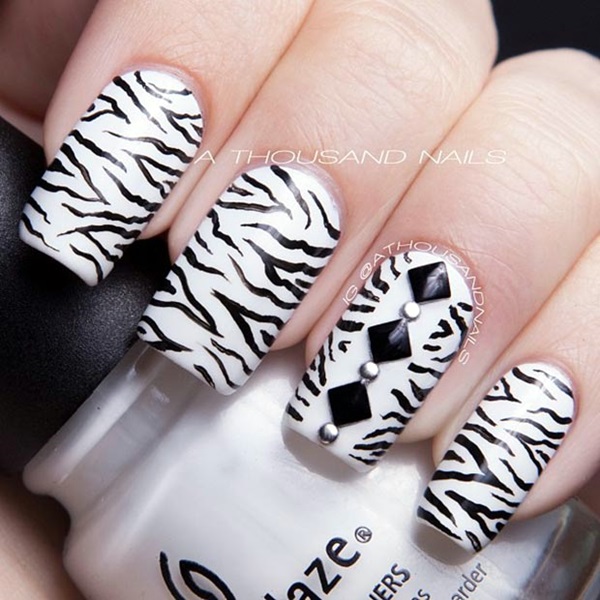 White base with sexy crackly nail design in black will look perfect for the night. Your wilder look will be emphasized with zebra printed skirt paired with this nail art.
Dandelion Manicure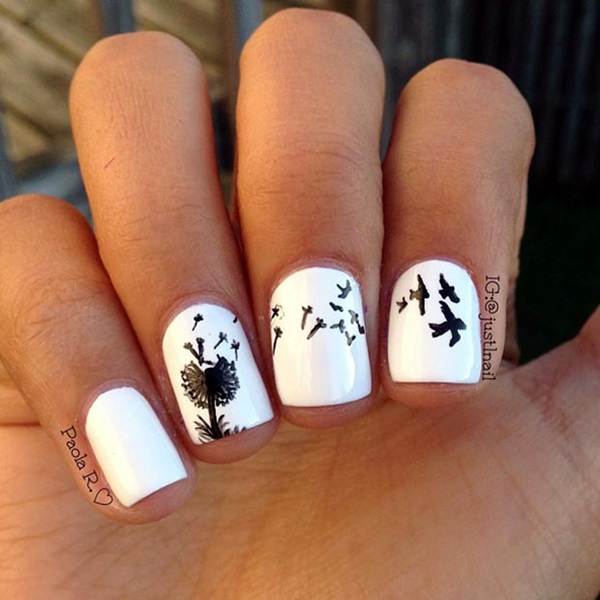 Dandelion Manicure portrays the flying bird on white base coat. You will love using grey enamel to paint smoky clouds as well. Millions of detailing is possible via studs. Just think for it.
Meet Yin and Yang!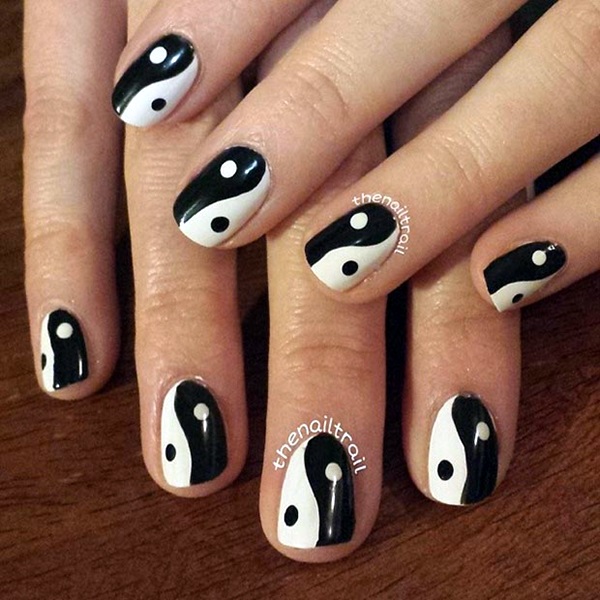 Energies of sun and moon right there on your nails are possible with this stupendous yin and yang nail art. You may also use a little black and white stud instead of that little polka.
Geometric Nail Art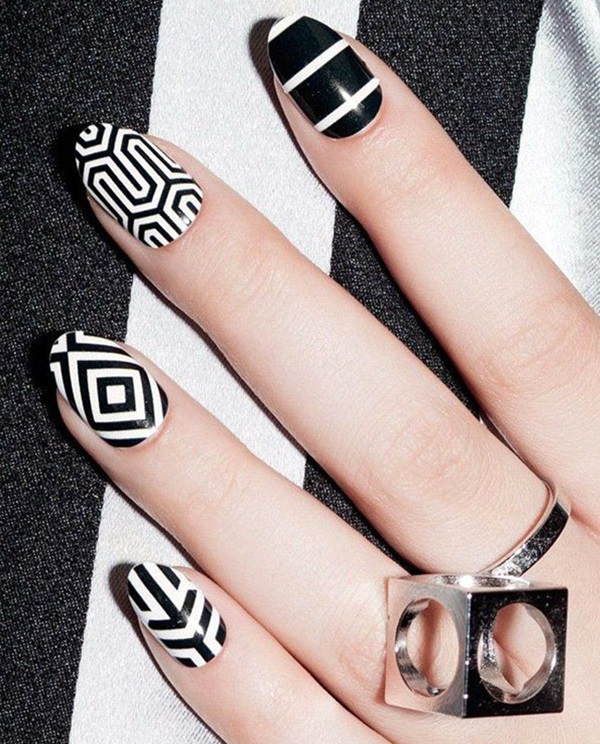 Playful patterns are getting special attention and so when you introduce geometry to it. Using geometric shapes will make the story out of world for sure.
Negative is Void!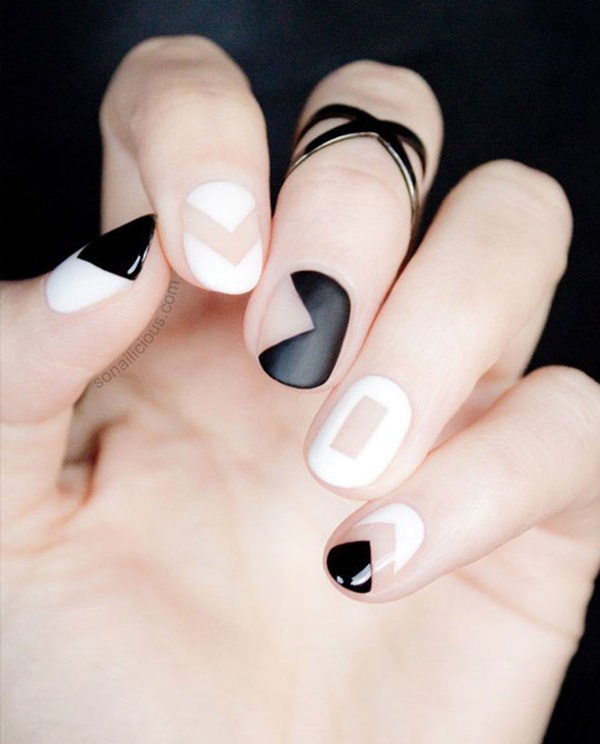 The matte nail art is right here giving you fun of putting void between energies of black and white. You will love coating it up with transparent nail paint as well.
Striped Nail Designs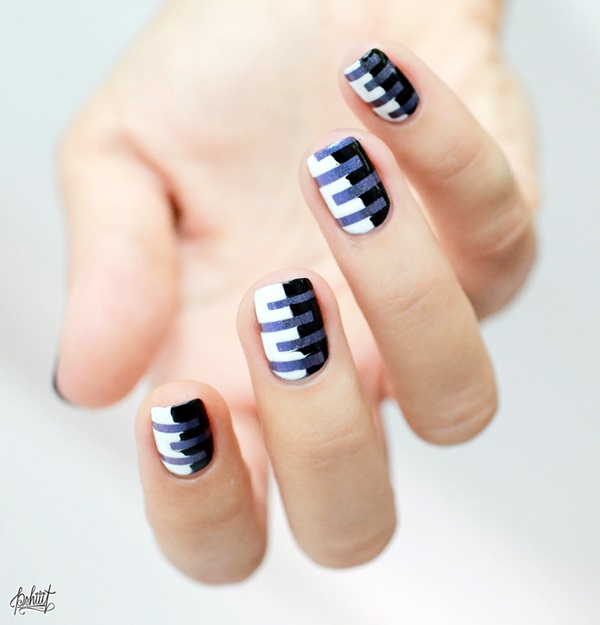 Half black and half white will anyhow look fabulous when you color glittery stripes over it horizontally.
Halloween Special Art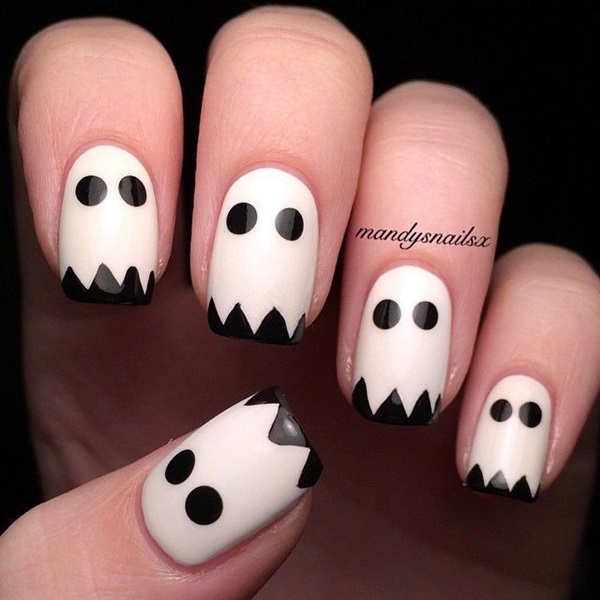 White base coat simply pops up any design drawn over it. And you will flaunt that sexy sharp vampire-like teeth and thirsty eyes to theme Halloween.
Skull Manicure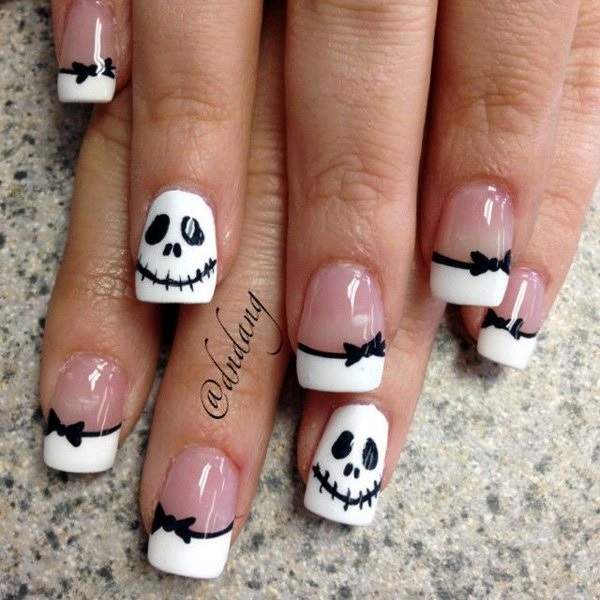 Skull is one thing and French tips with a sexy bow in black hue are another that makes this nail art way different than others.
Spider Web Nail Design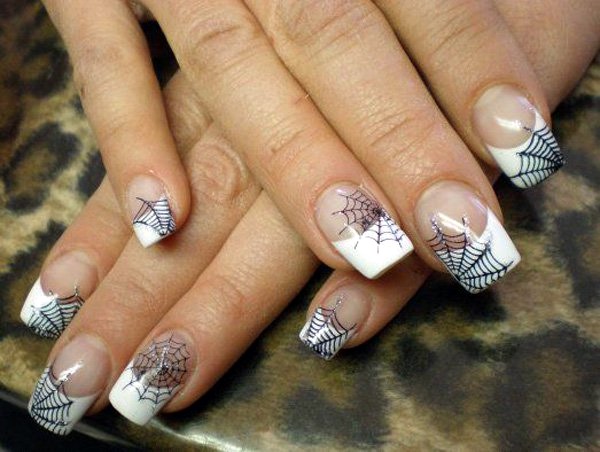 If that fine structure of a spider's web often makes you awful then you must get on the upcoming Halloween Eve'.
Horror Cemetery Manicure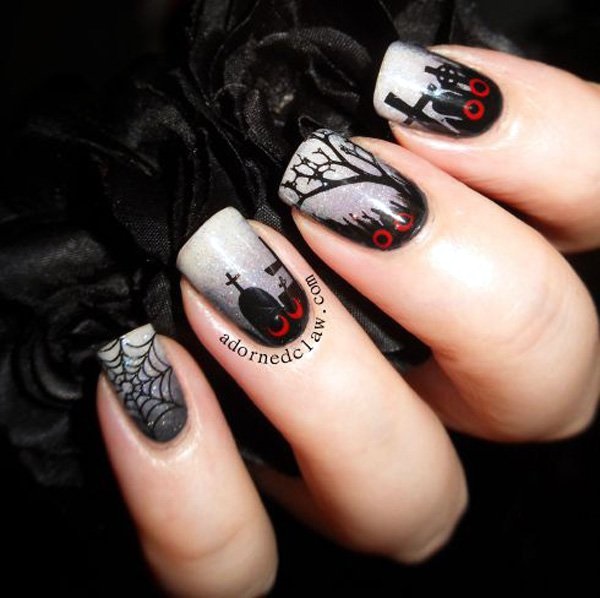 Black cemetery look over white tending to grey base with shady black hue along with a lifeless tree to pour the scare on is a great idea.
3D Geometry in Black&White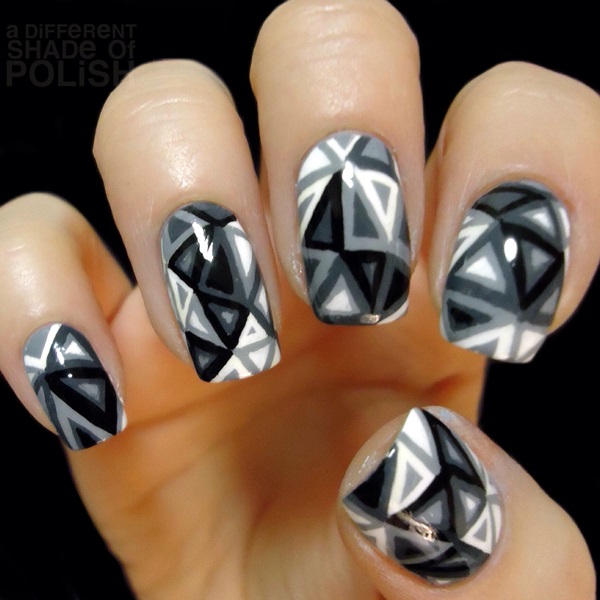 Thick geometrical structures mixed with black and white along with grey gets a sexy 3D art on your nails that will simply leave you awestruck. Mix and match studs as well for more fun.
Splattered Polka Style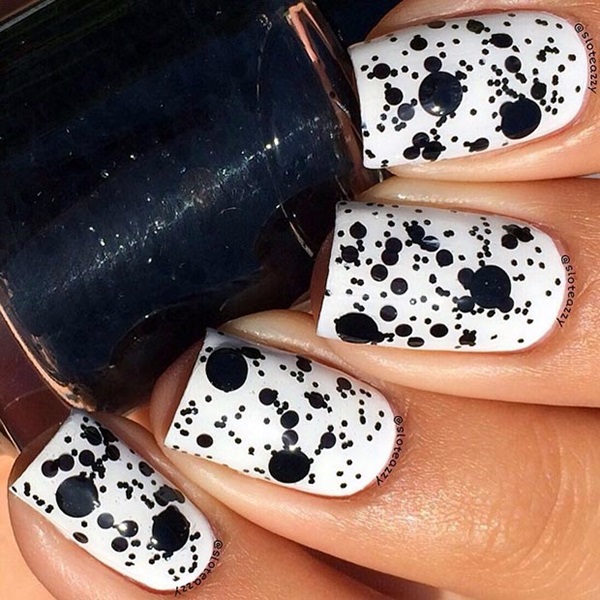 Splash style is again something worth a try and when it mixes with polka detailing, the story is totally different.
Chess Check Mate Manicure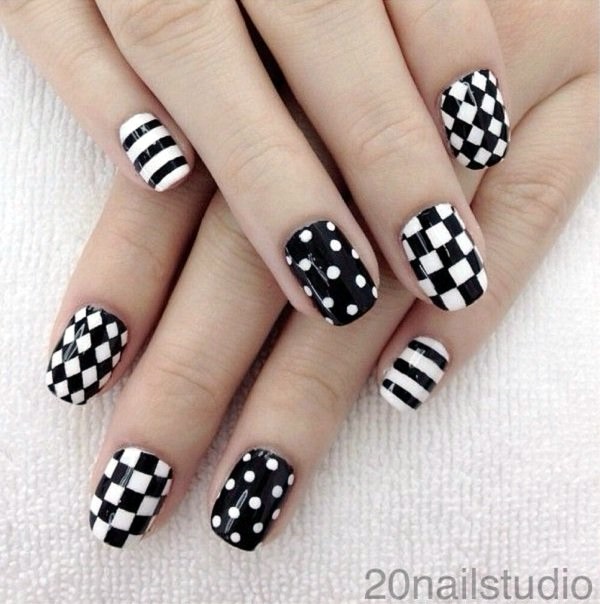 The black and white checks with certain other playful patterns including stripes and polka will make your nail art way special.
Cartoon Nail Designing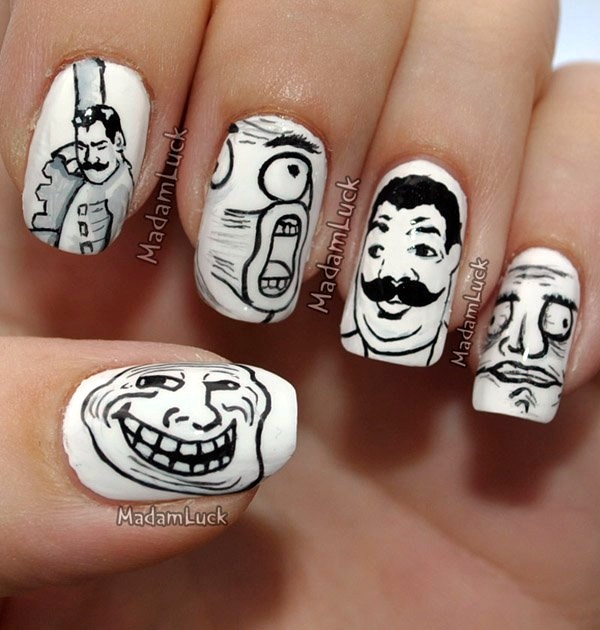 The comedy LOL face and other funny cartoon characters will make this nail art a bit horrifying when you paint it in black and white. Hence, perfect for Halloween! You might be planning to go for shopping to get sassy winter outfits, don't forget to buy some amusing glittery, matte and glossy enamel as well for these sexy Winter Nails Designs 2015 to beautify your nails this year.
Polka Fun with Bow Studs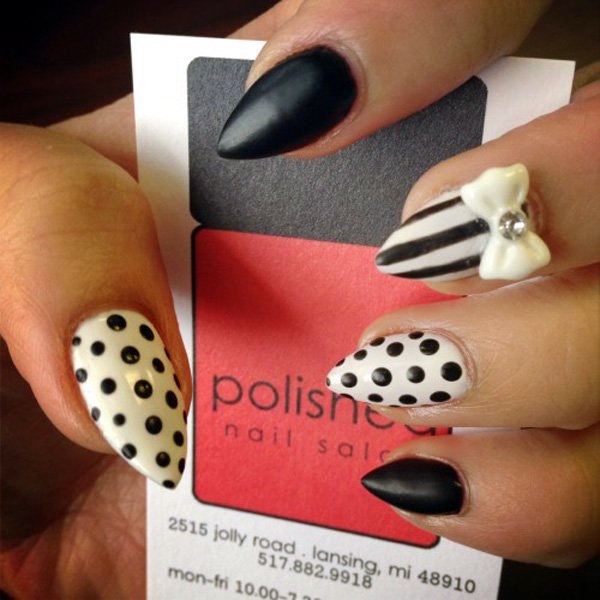 Leaf shaped nail is one and sexy polka detailing literally stuns when embellished with cute bow stud. And get a playful pattern leaving two nails simply hued without polka.
Aztec Inspiration Nails
If you wish to get a blunt look to match up with every outfit then get a black base with Aztec designing and do the vice versa for a popped up guise.
Borderline Manicure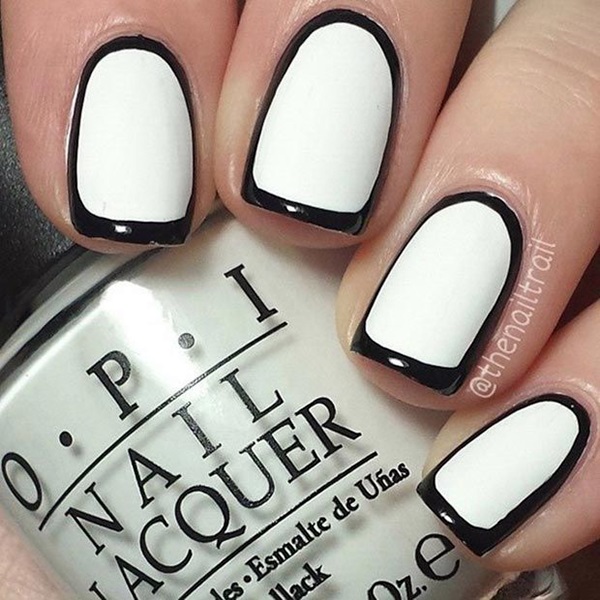 Simple white base and delicately making a borderline with black hue will get a sophisticated shape highlighting to your nails. You may also use studs in black to make the border more romantic.
Coffin Acrylic Nail Art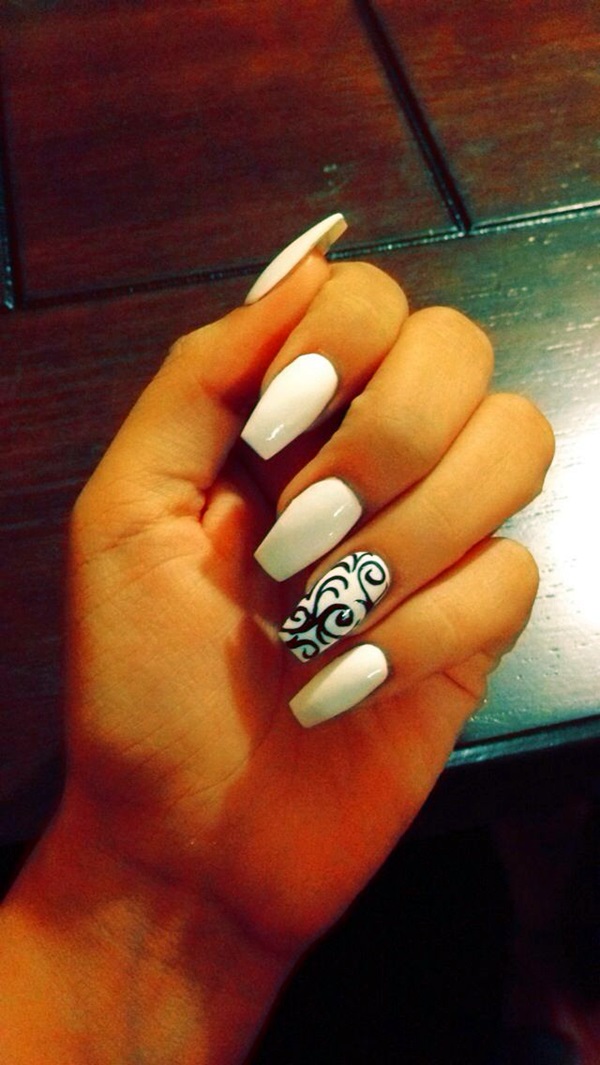 The coffin shaped nails with hot acrylic designing over it will bring this manicure right into everybody's eyeballs. Stunning black hue will work best to pop up the artwork.
Theme the Music!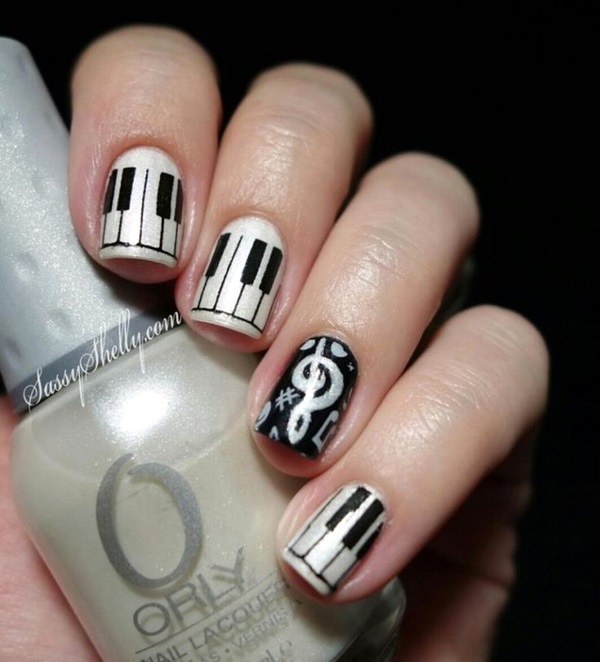 Black and white is what the buttons of a piano look like. How about getting one on your nails then? Using glittery white could give your manicure an incredible look.
Feather Vogue Art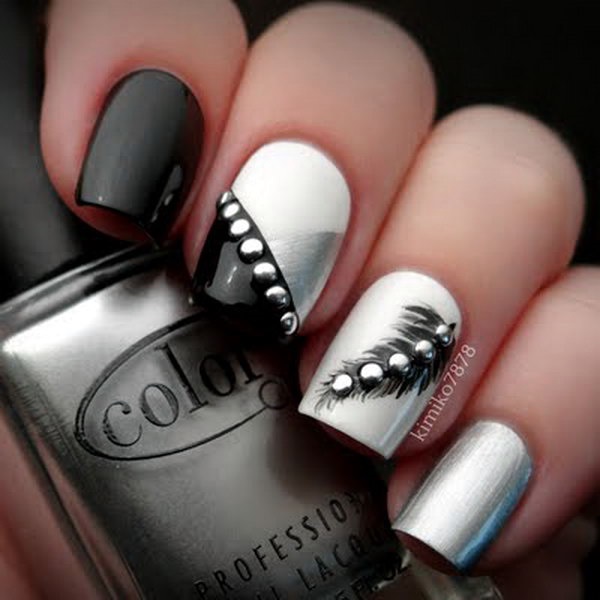 Yet another Stylish Black and White Nails Designs 2015 that rules million hearts is simply a feather. Parted up black and white with studs along will make this feather manicure a voguish one. Check out some intelligent tricks to make your appearance sparkling gorgeous also includes these chic white nail arts designs to try in 2016. 
Following are some more black and white nails designs which are borderline genius and moreover, ever a beginner can give these designs a successful try. We hope, these simple nails designs will help you to stand out from the crowd and walk with the vogue.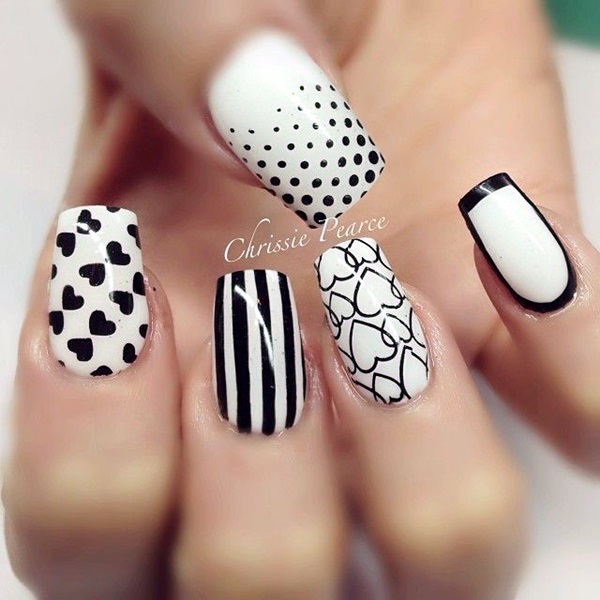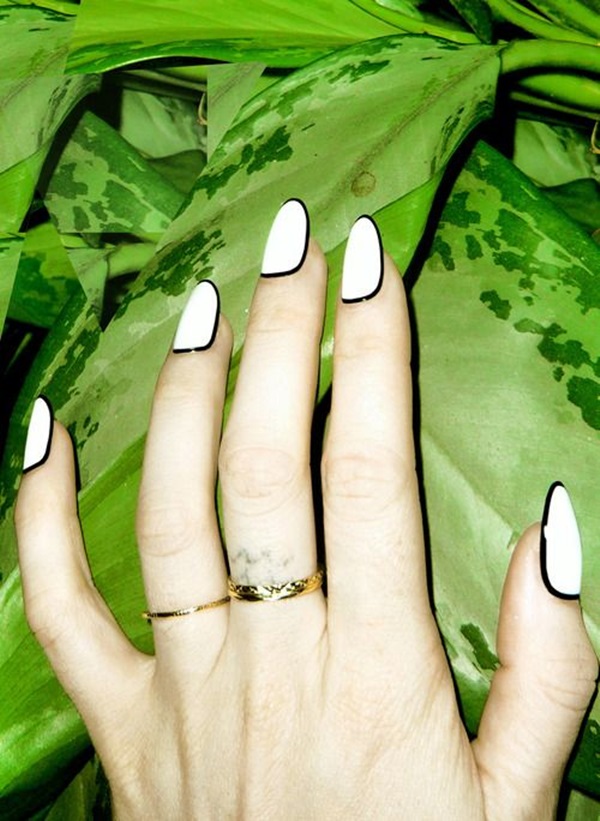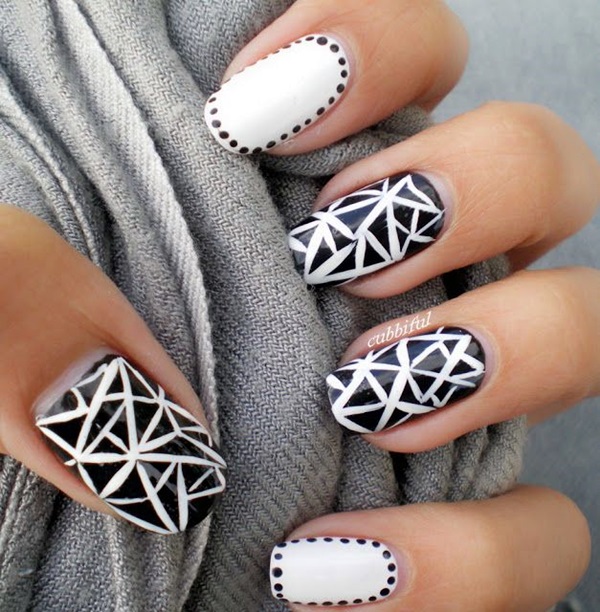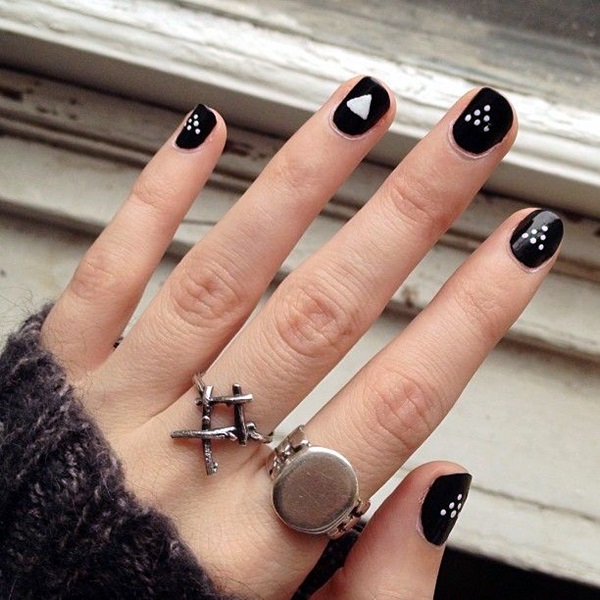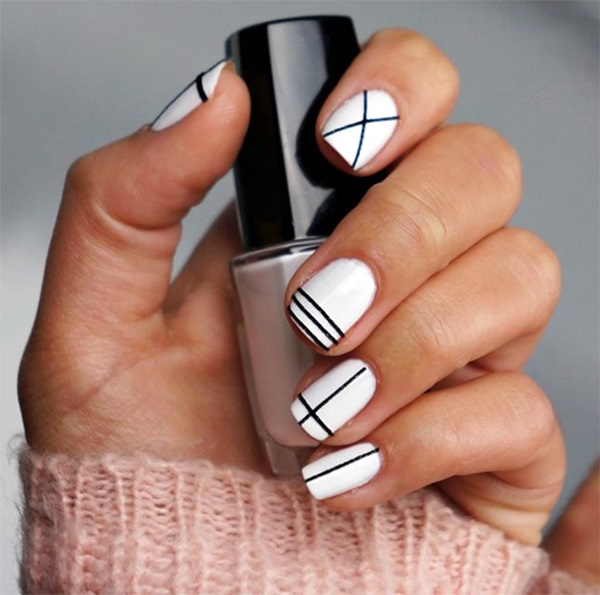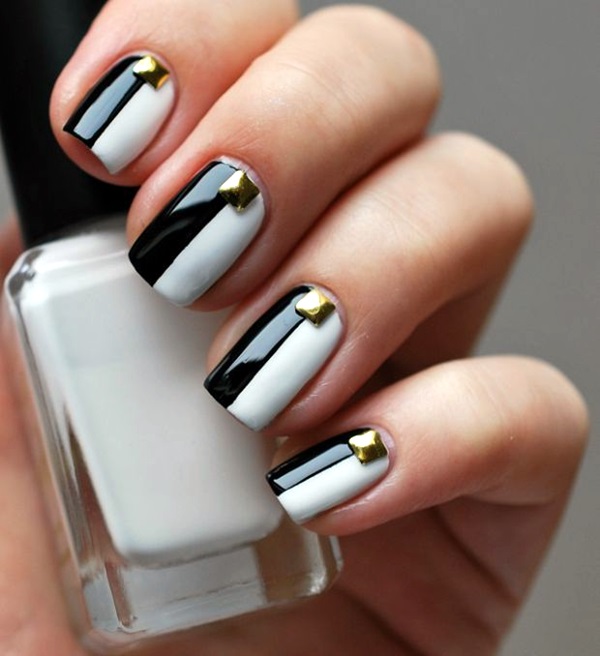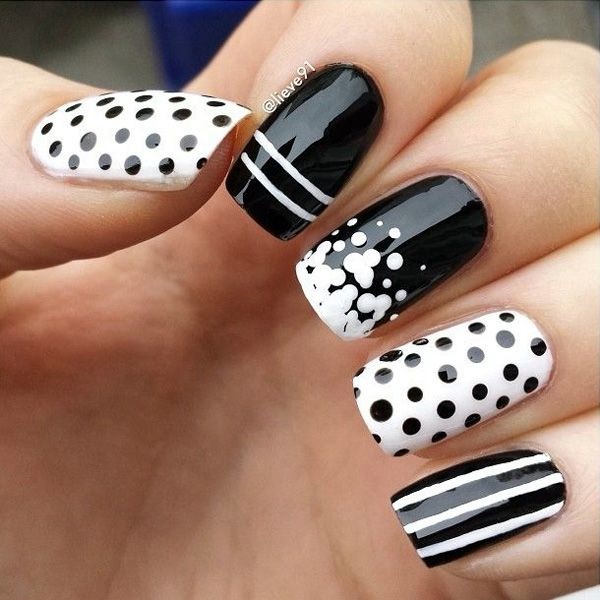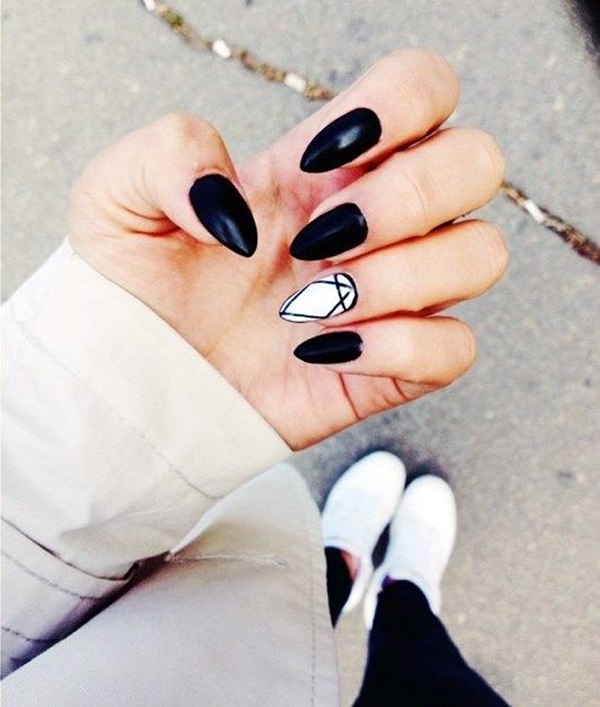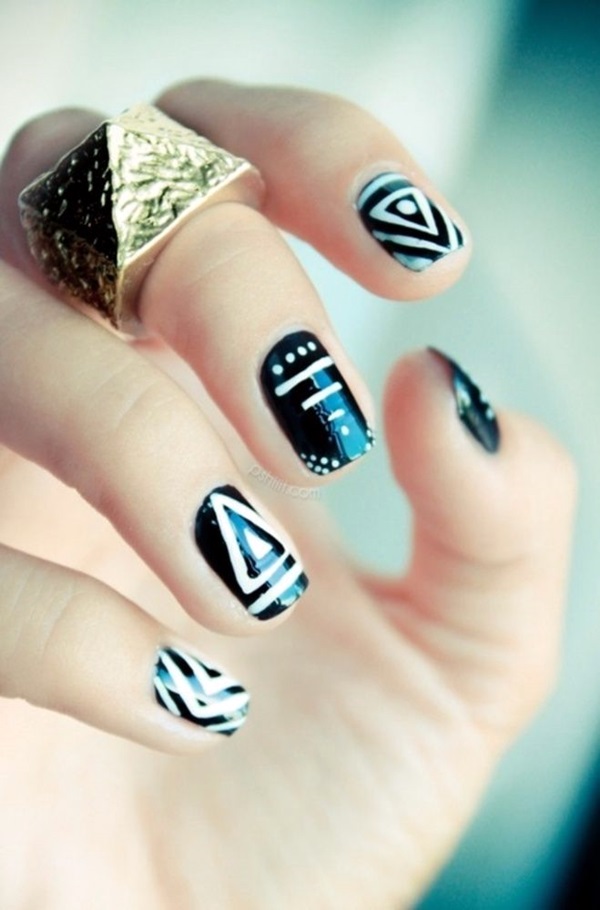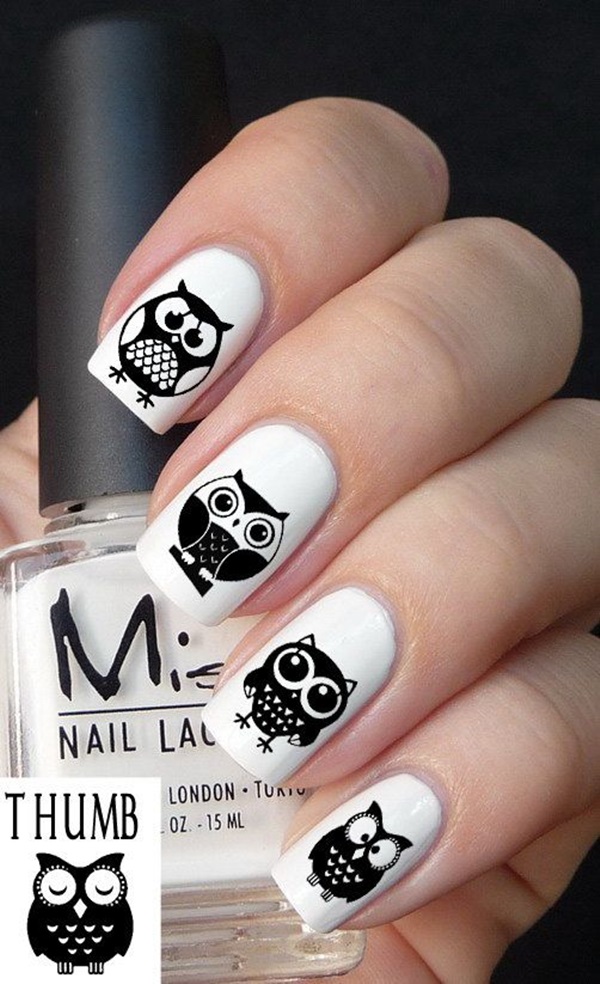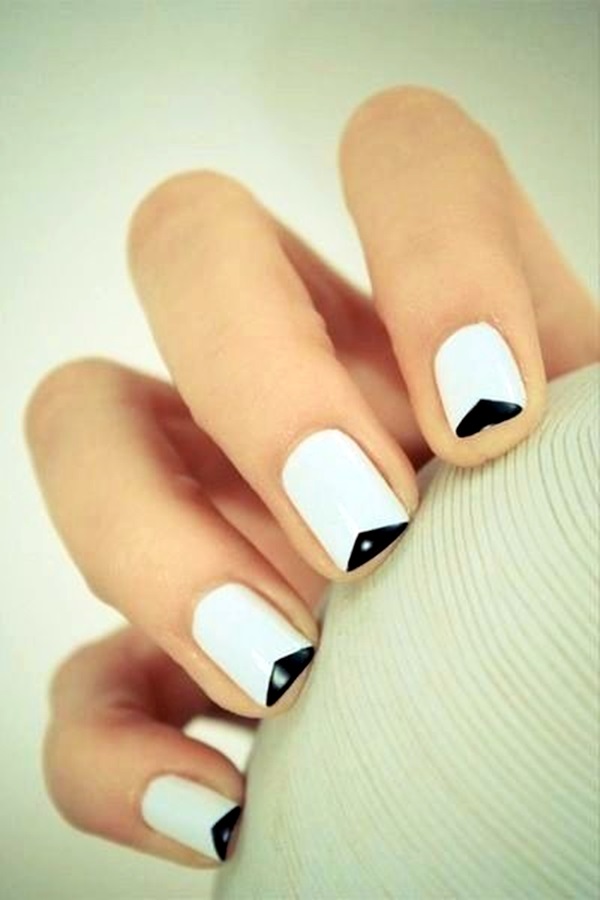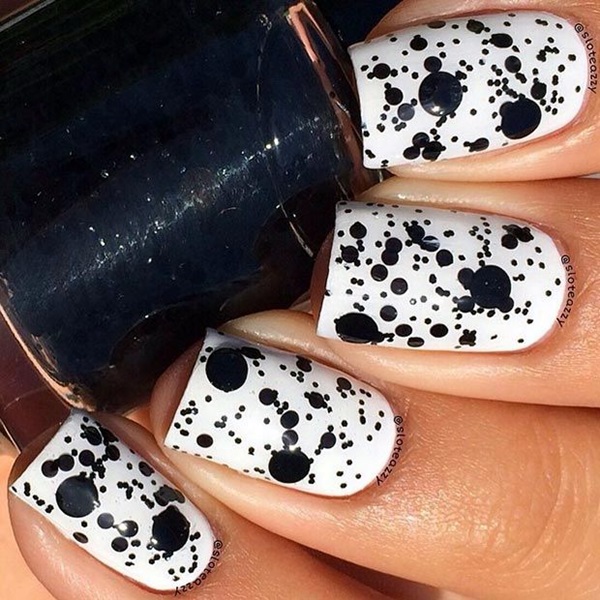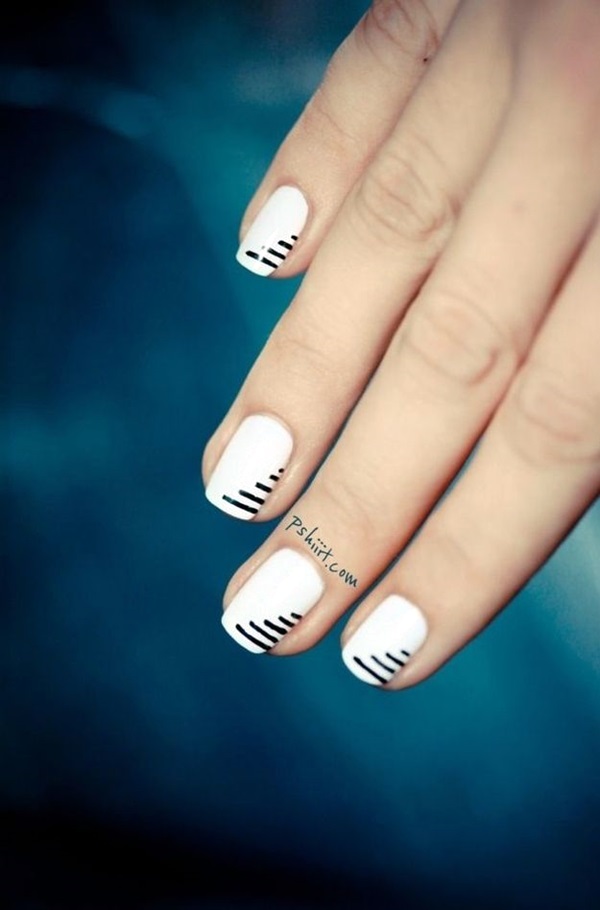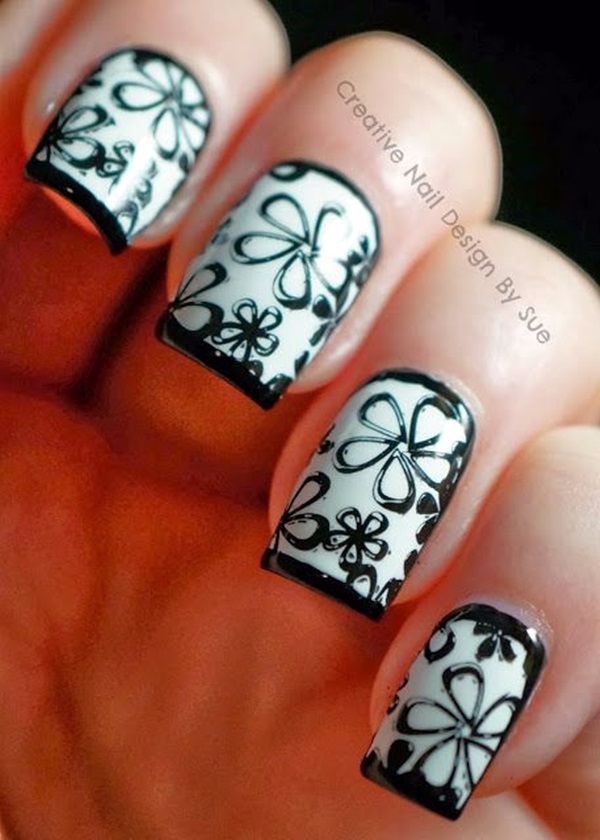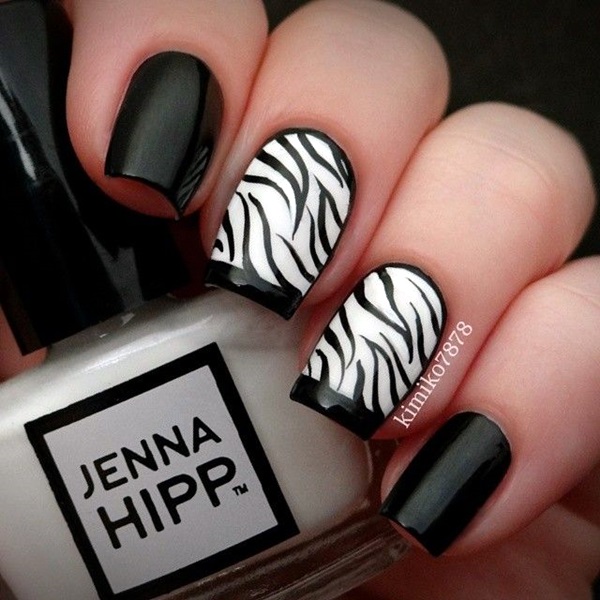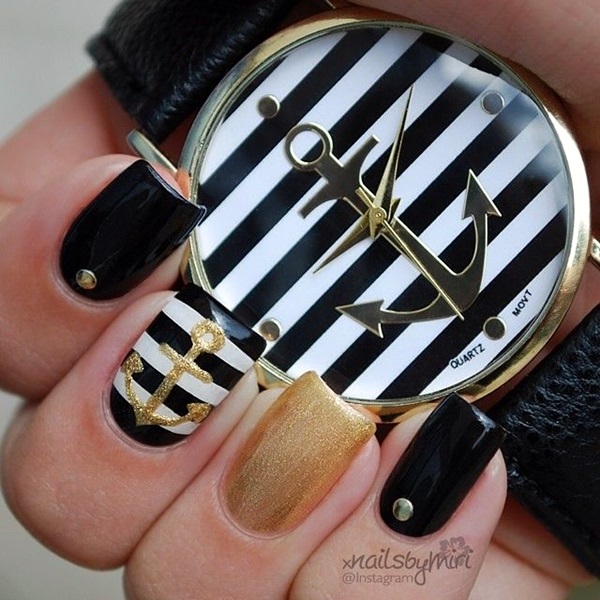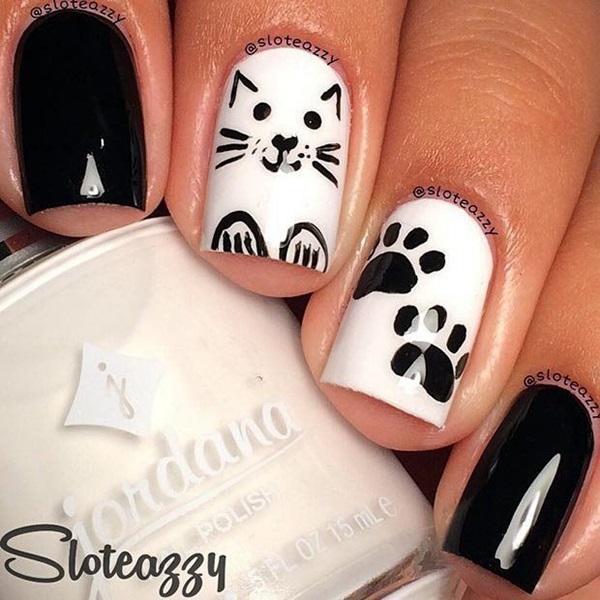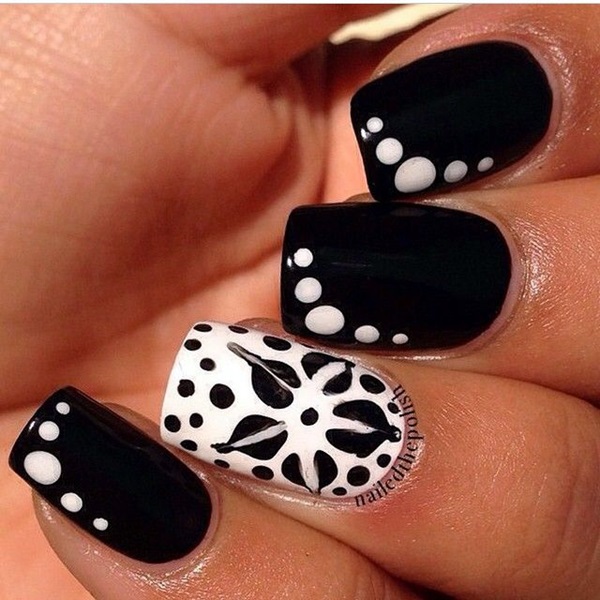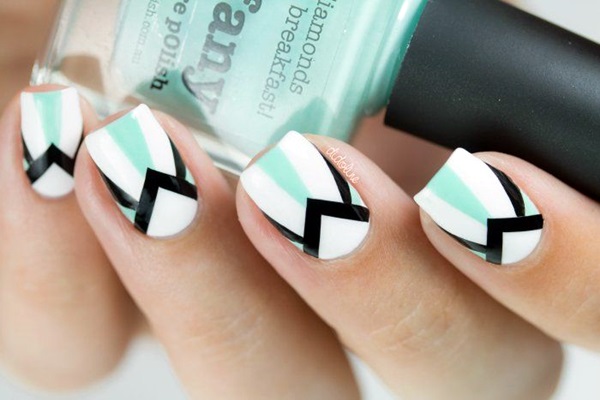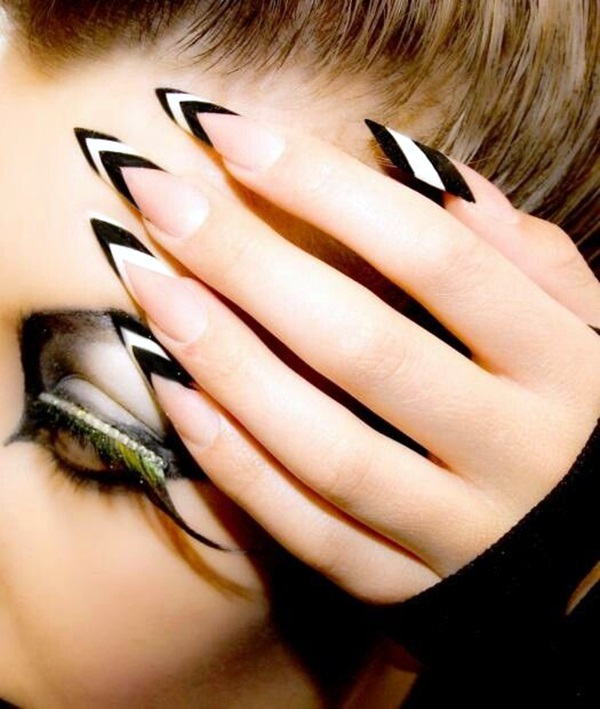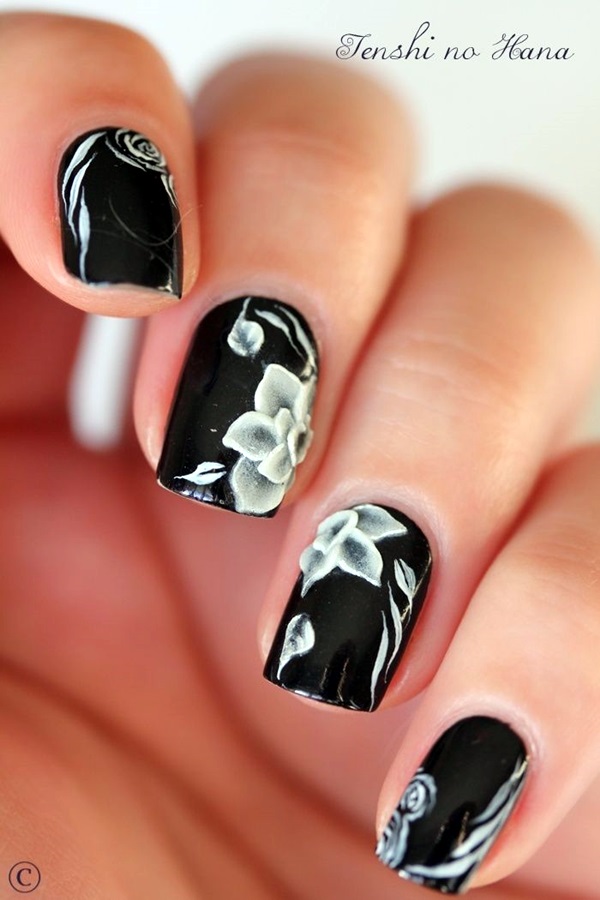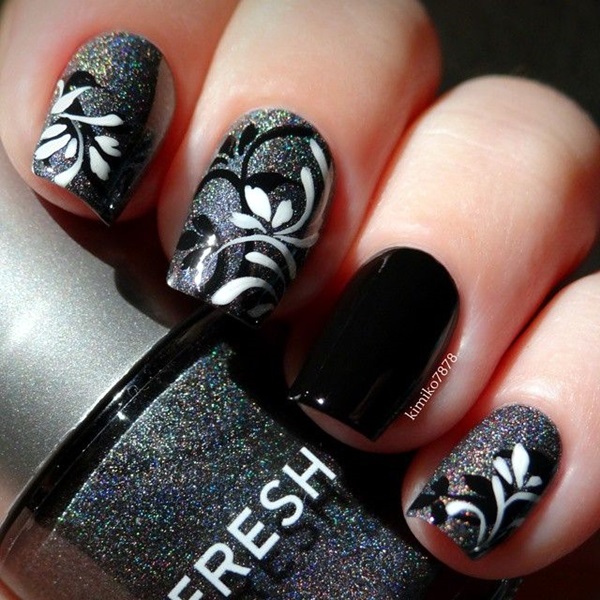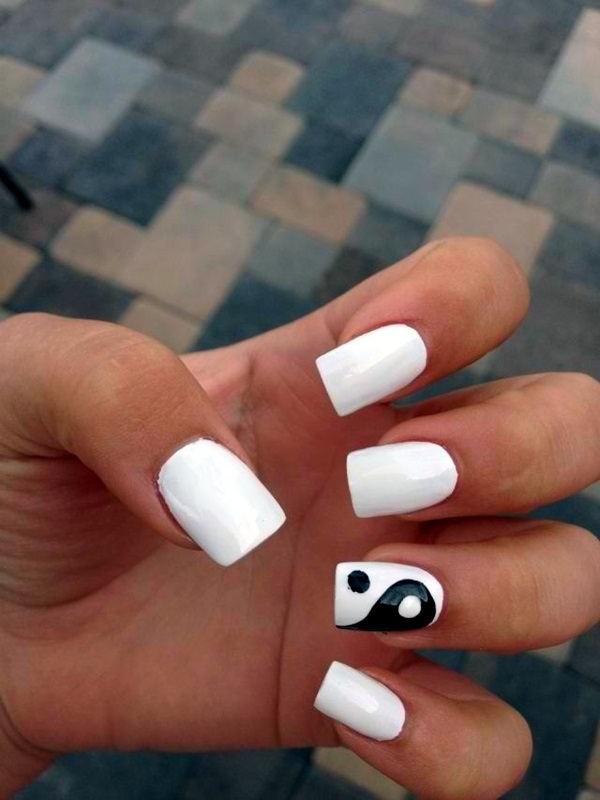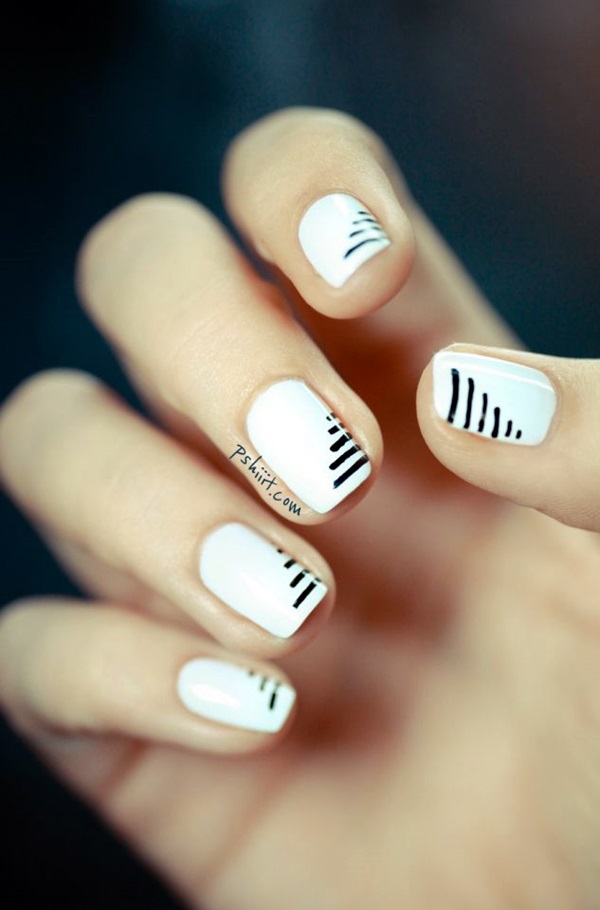 And here you just read about most Stylish Black and White Nails Designs that will put your look on the top of glamour world. And these nail arts don't even ruin your professional mood being a silent combination and all rounder as well. Flaunt that sexy style to rule the fashion globe with these exotic manicures and see world complementing your vogue of 2016.