Do you feel like called by the blue sky and the blue ocean and the blue bird of happiness today? The exotic feeling of sitting at the seashore while it's raining and watching the sky and ocean merging into one is simply incomparable, isn't it?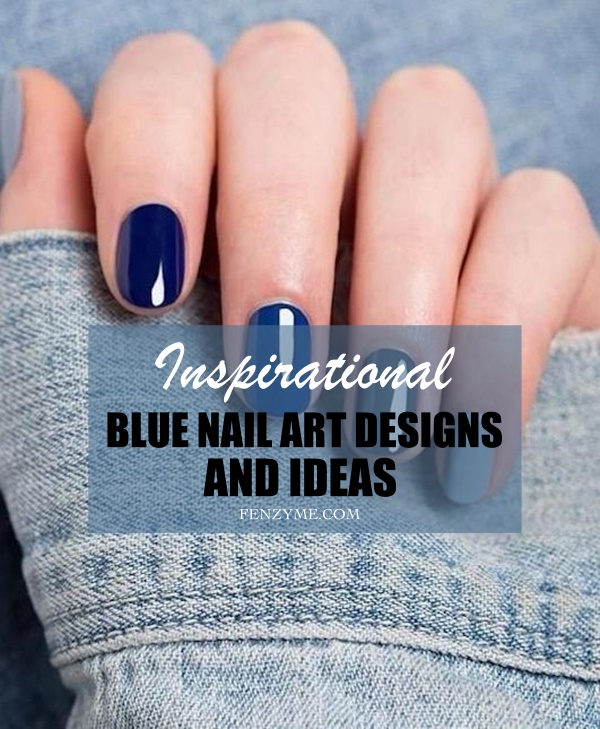 And now that you have fallen in love with the inspirational blue, trust me, you will love these stylish Blue Nail Art Designs and Ideas as well. And no matter what, you will be incredibly happy to introduce a blue fashion into your life.
For those who love to have mixed color nail art designs should also check black and white nail art designs. That will surely reflect your fashion sense towards manicure.
Blue Nail Art Designs and Ideas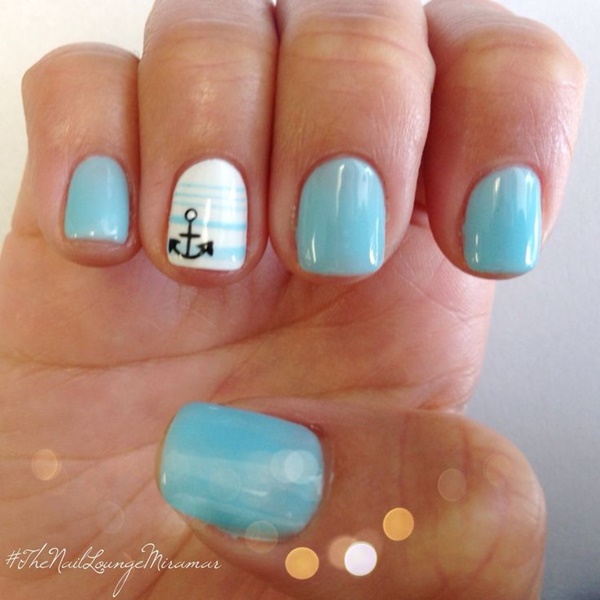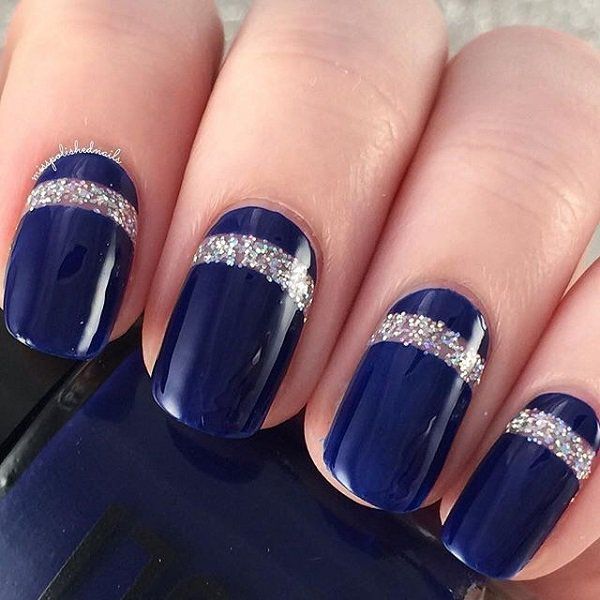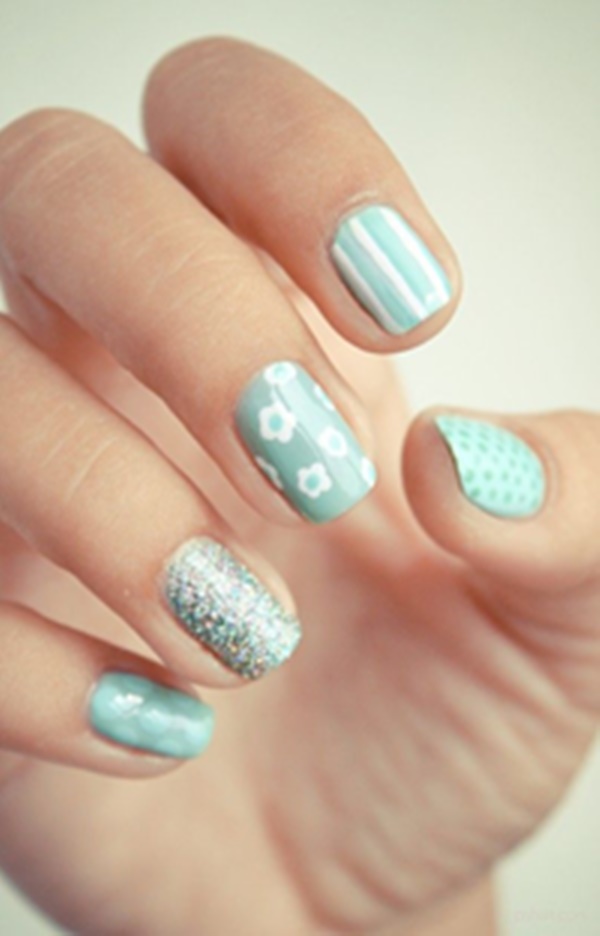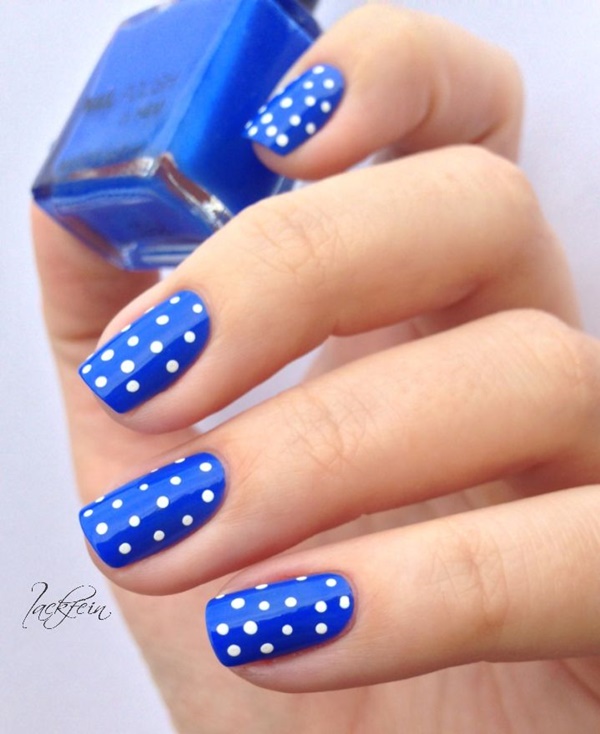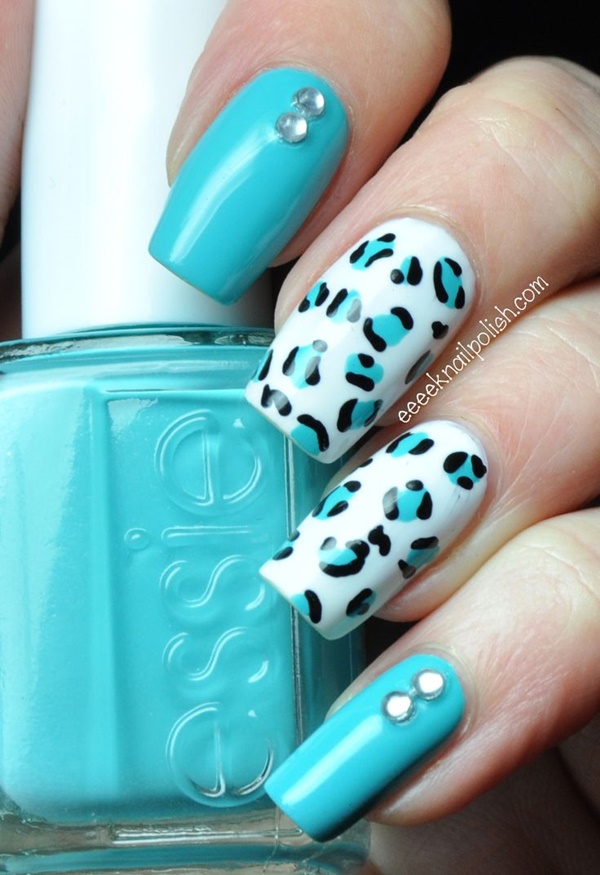 Snowflakes Nail Art Designs with a stunning white base coat and making the perfect trajectory to imply the beautiful snowflakes on your nails. Oh yes, you may add glittery touch to your nail art as well.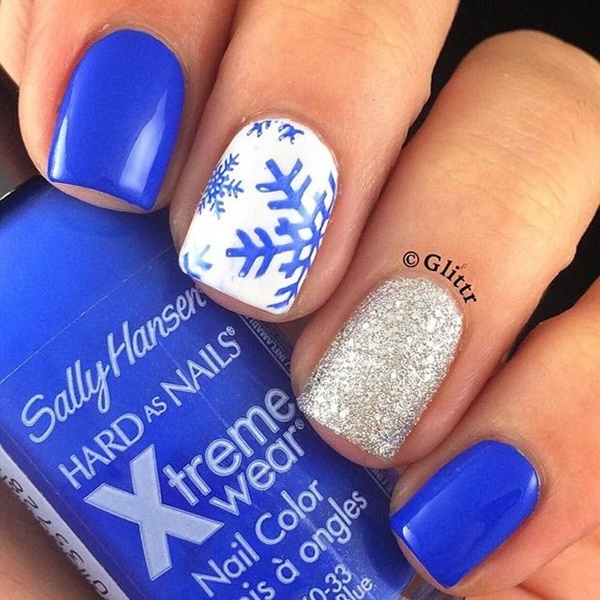 Crystal Marble and Borderline Nail Art will be so easily painted with some metallic shades of blue. You may love adding a black borderline to add a unique style to your manicure.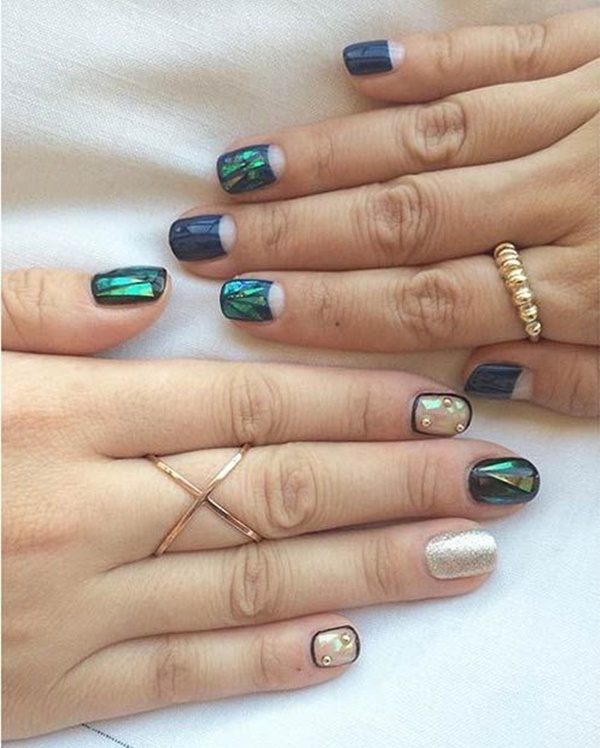 "Flying-Like-a-Paper-Plane" Manicure for the lady on earth who is a lot inspired by watching flying jets and wish to fly one. Perfect, no?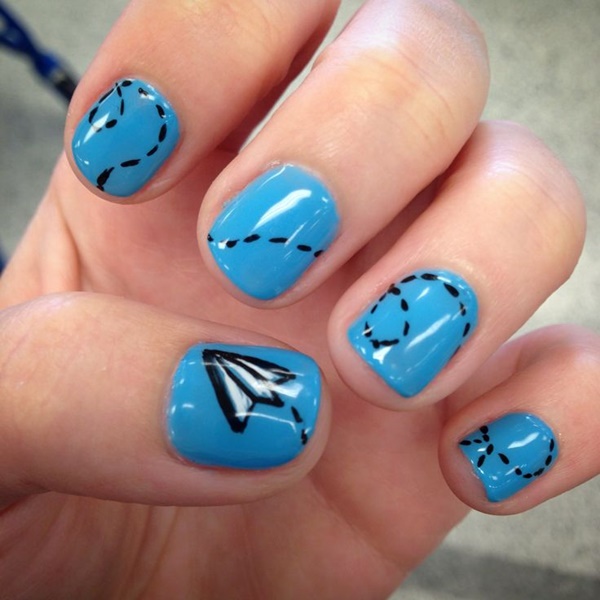 Blue & Nude Mixed Floral Matte Nail Designs for matte is stylish and floral chic makes it even more stunning. Adding playful vogue with two nails painted simply with blue and nude will do wonders.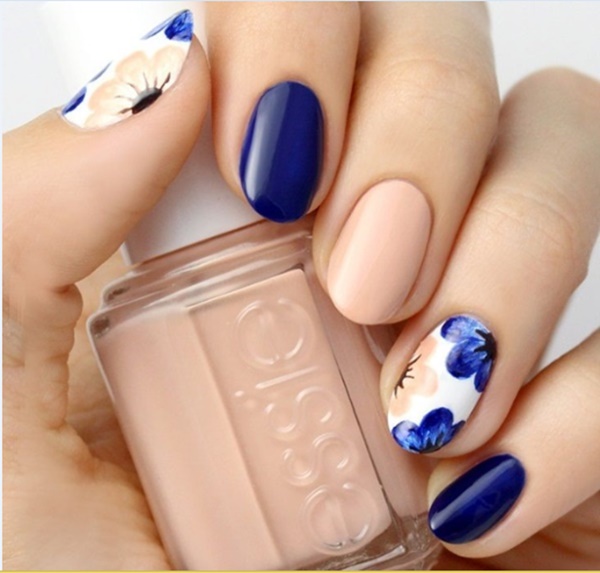 Criss-Cross Manicure has now become one of the most famous Blue Nail Art Designs and Ideas and what makes it so is the simplicity and added chic of glitter.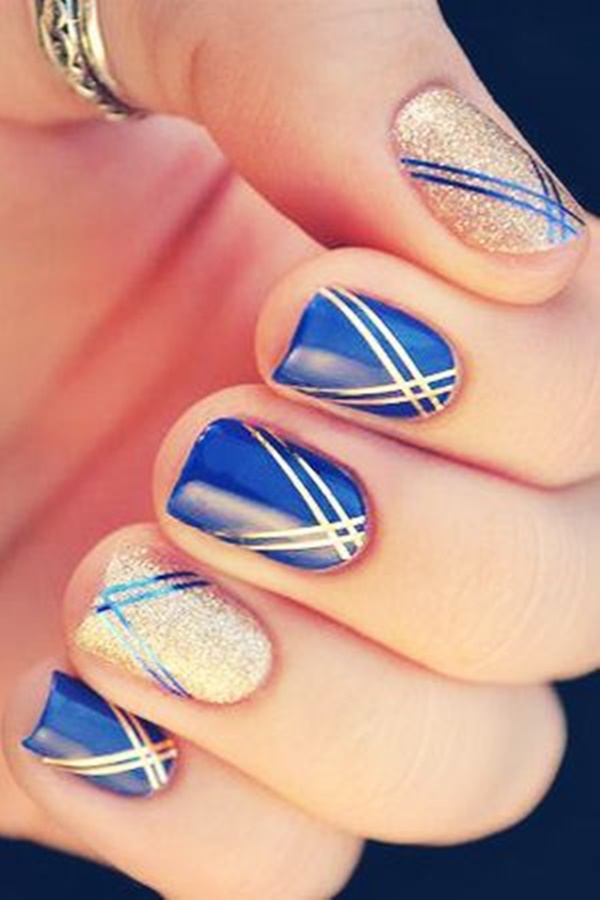 Neon Anchor and White Polka Playful Manicure and also the white strips makes this nail art gorgeous when added the golden litter enamel on alternate nails.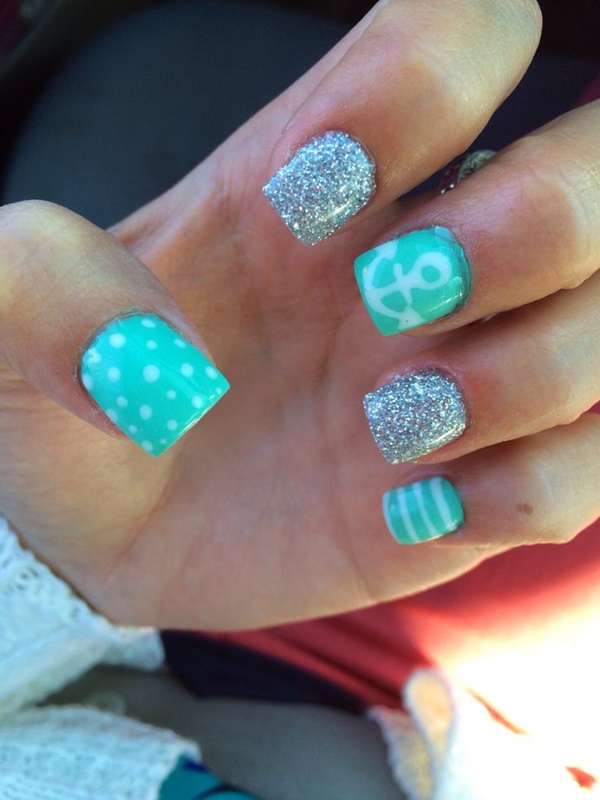 Silver Glittery Tiger Stripes Design is simply out of imagination since there's no orange but silver and blue! And that's how a creative nail artist discovers new Blue Nail Art Designs and Ideas.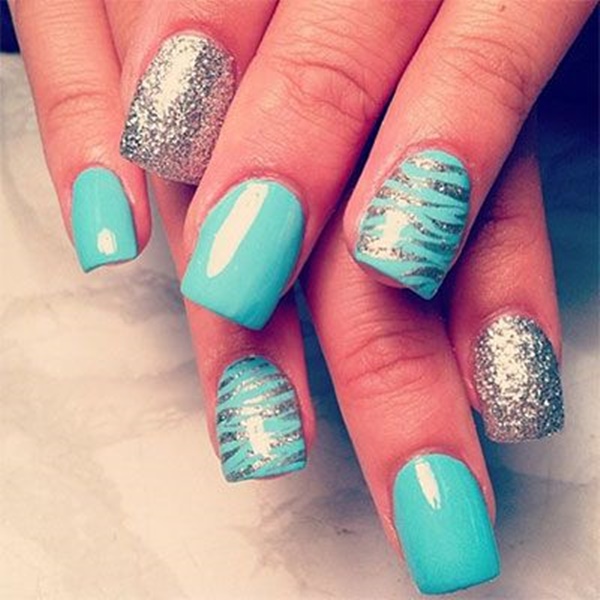 Lacy Floral Nail Art with continuous similarity on all of your nails. A tip; you must first try making this congested lacy floral nail art roughly on a piece of paper as to know the painting tricks and hence, paint is perfectly on your nails.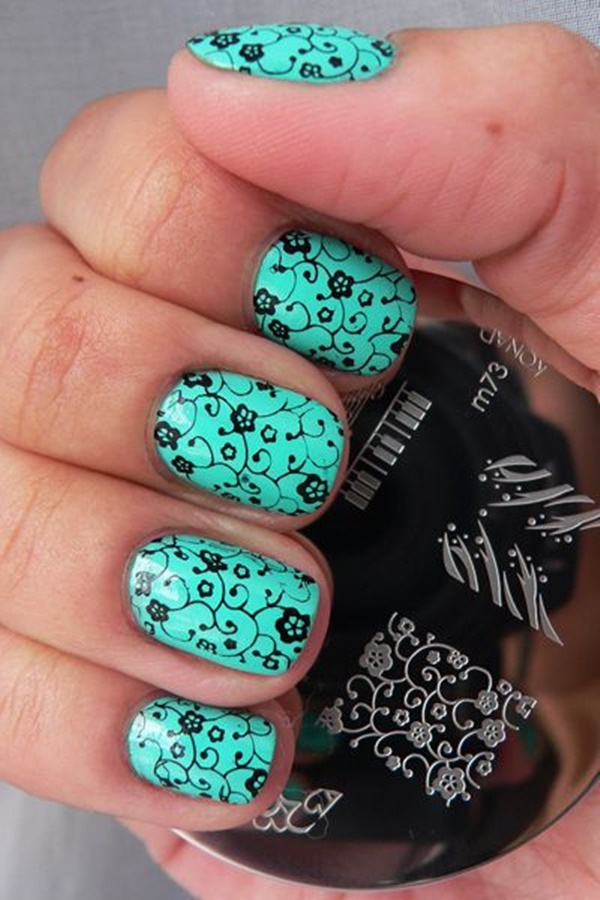 Peacock Manicure that includes sassy studs will make it quite a mesmerizing masterpiece on your nails.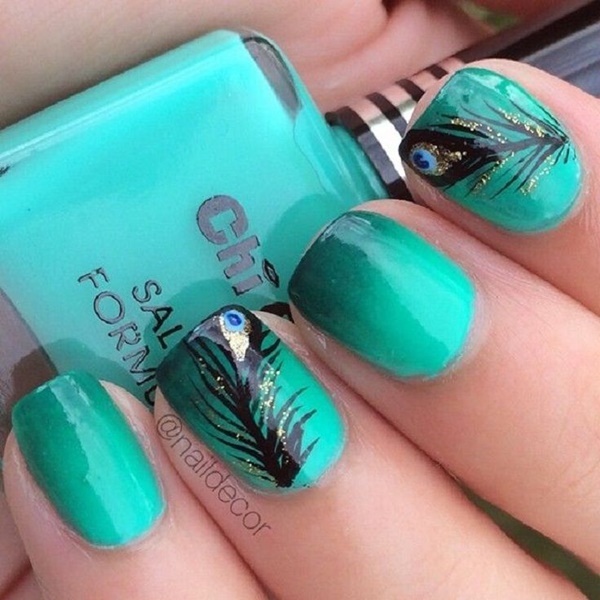 Stripes and Studs Manicure that may give your nail art stylish denim effect as well. And mixing this denim style with random blue and white stripes is a simple yet gorgeous Blue Nail Art Designs and Ideas.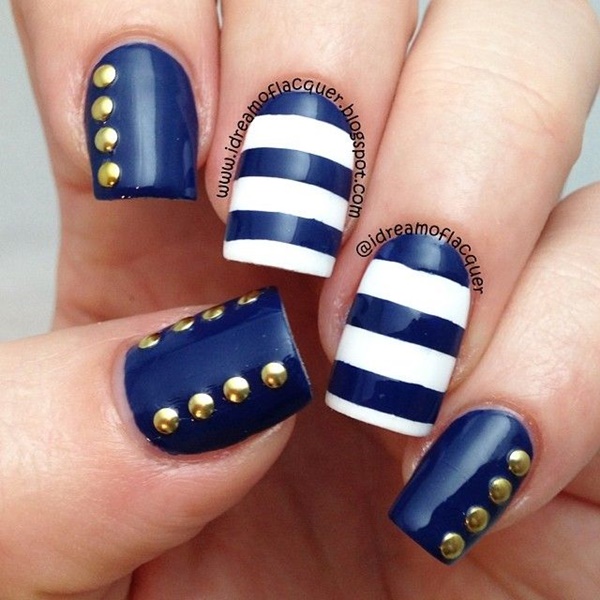 Undoubtedly, it's very easy nail art and even incredibly beautiful and classy. If you're also a beginner in nail art field, then you should initially start with easy Nail Art Designs for Short Nails.
Metallic Band Separating Shades Nail Idea gives a geometric feel with vaguely visible difference in nail enamels brightened by golden metallic band.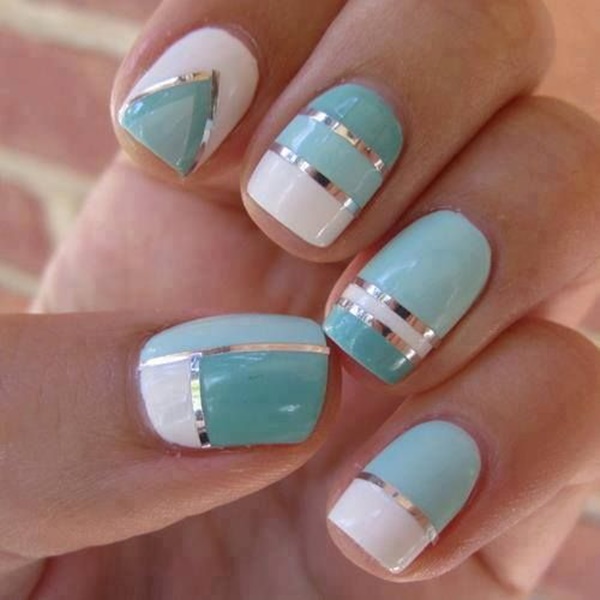 Heart-Heart-Heart Manicure inspiring one nail with concentric hearts and two adjacent with hearts tile designing and the next adjacent to it with stunning blue and white inversely shaded nail art. Oh-so-unique!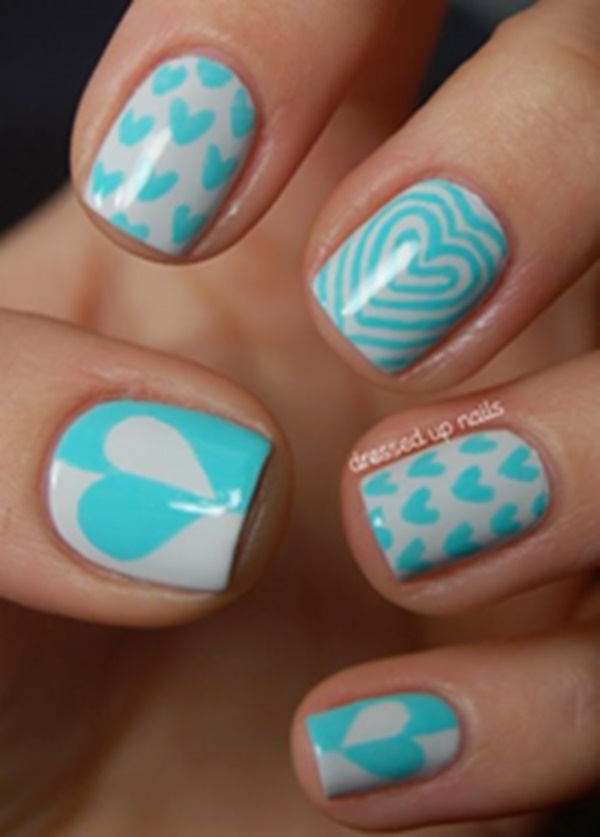 Beautiful Blue Geometric Nail Art with polka circles and quadrilaterals and triangles concentric semicircles and zigzag artwork and what not! It simply excites the mood with so much of playful Blue Nail Art Designs and Ideas.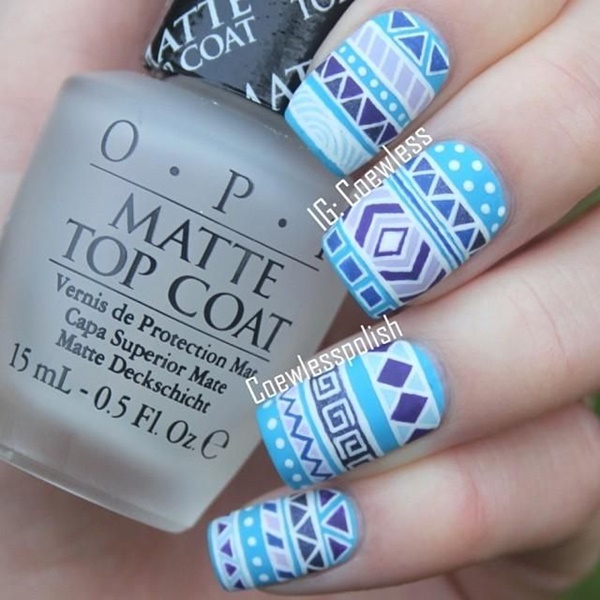 Dream Catcher Nail Art Idea with blunt blue and black along with mixing brightness of white amidst the geometric nails looks fabulous. You must try these exotic Blue Nail Art Designs and Ideas that rocks year 2016 and you as well!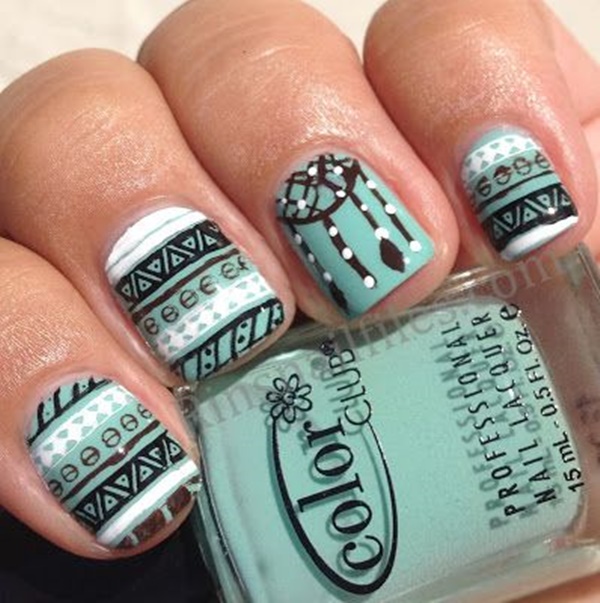 Tribal Nail Art for Ethnic Touch to rule your perfectly western winter wardrobe and matching ethnic jewelry will make this Blue Nail Art Designs and Ideas worth a try thereby collaborating with the western attire.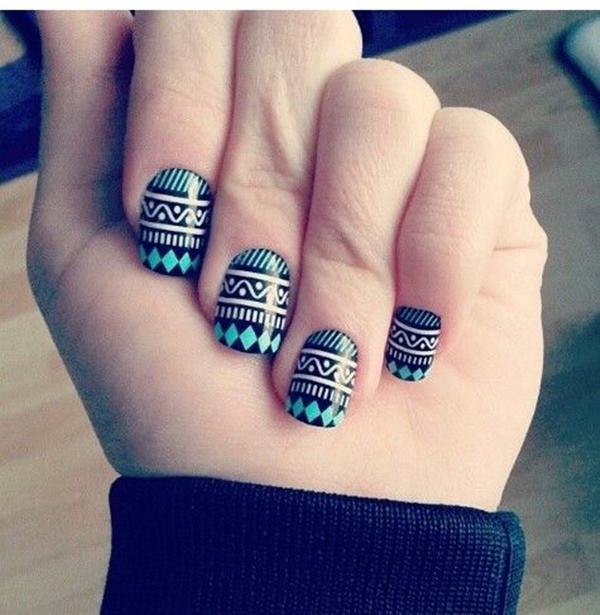 Here are some more blue nail art designs and ideas to opt from.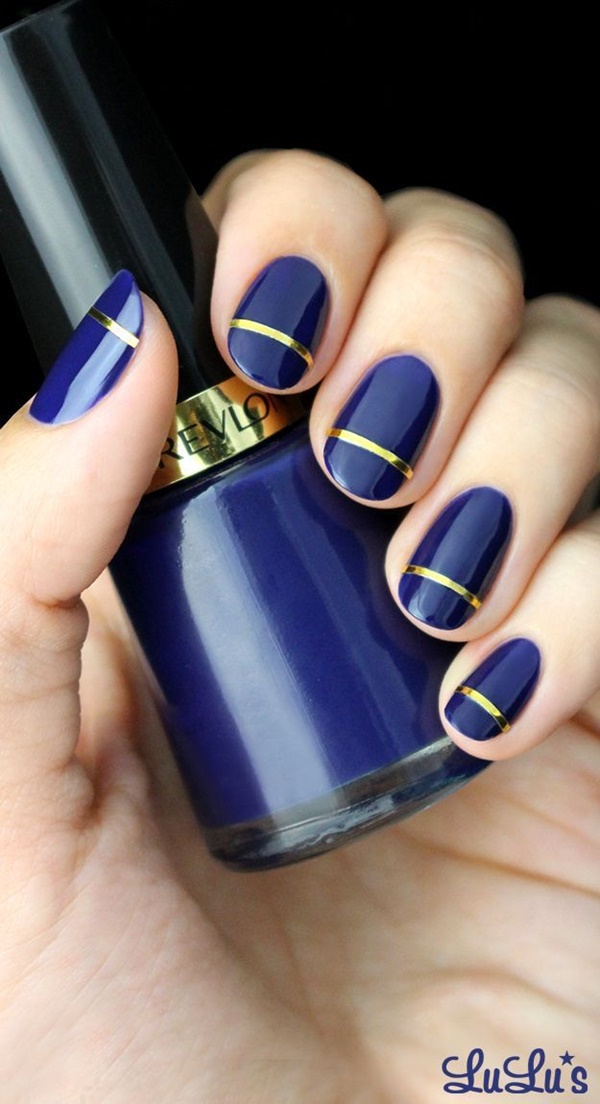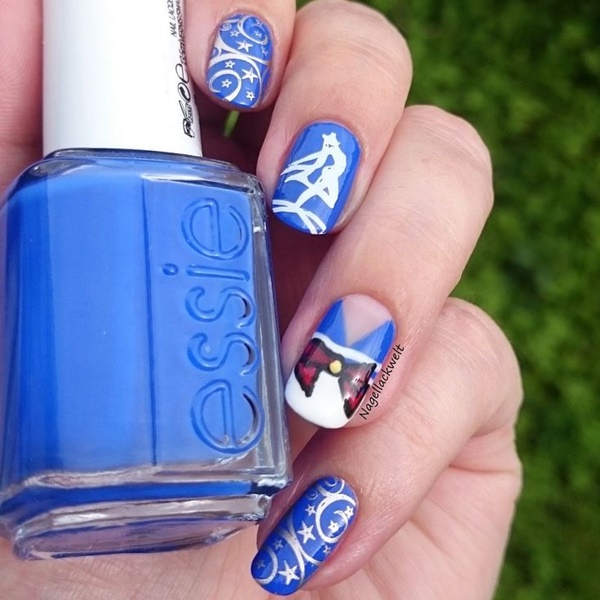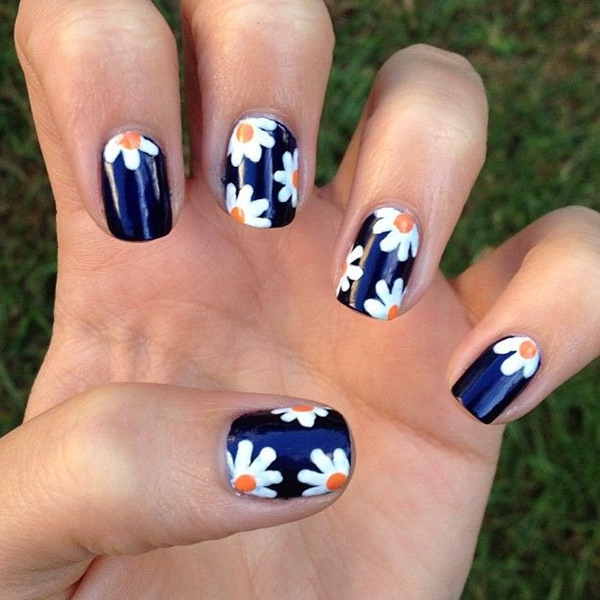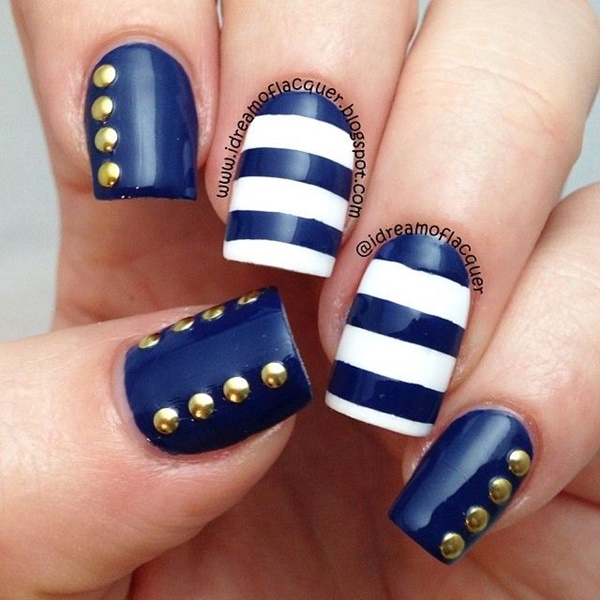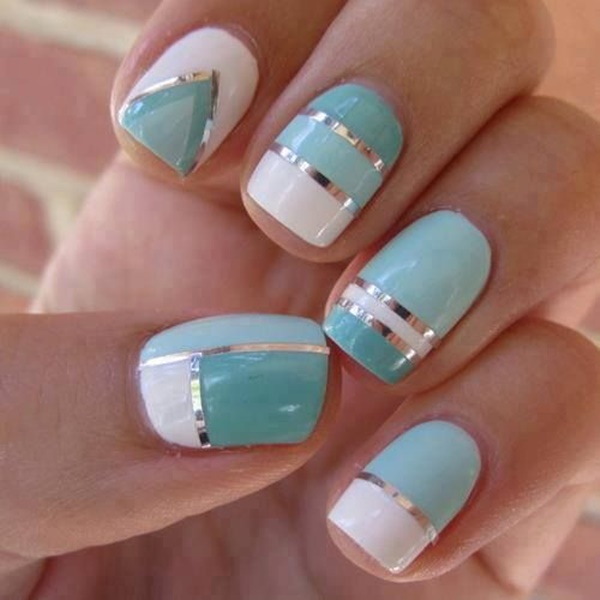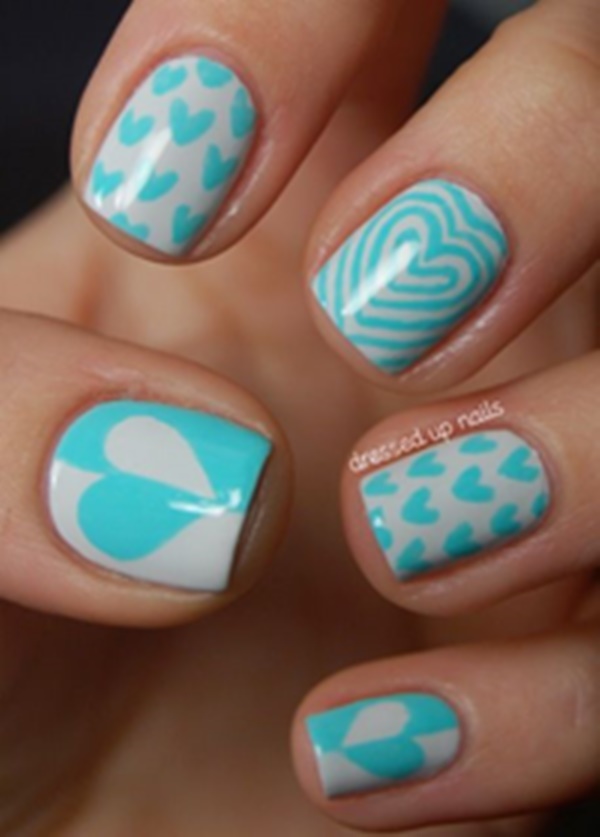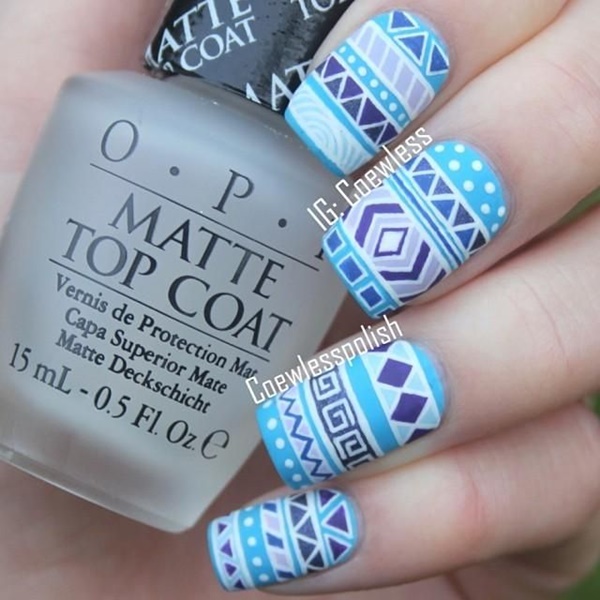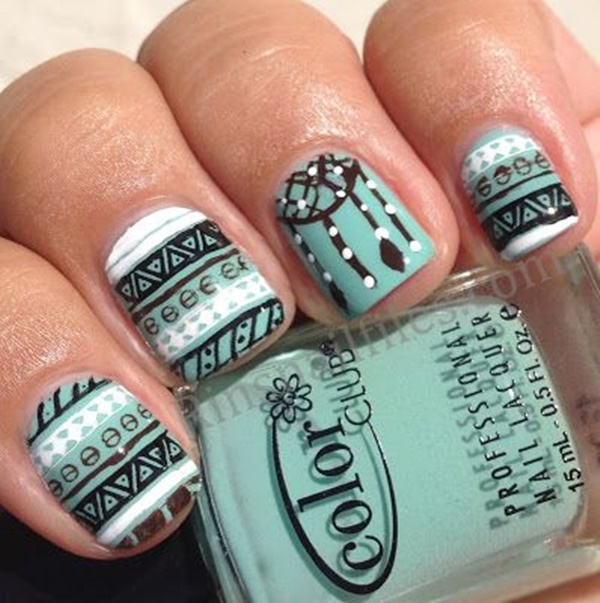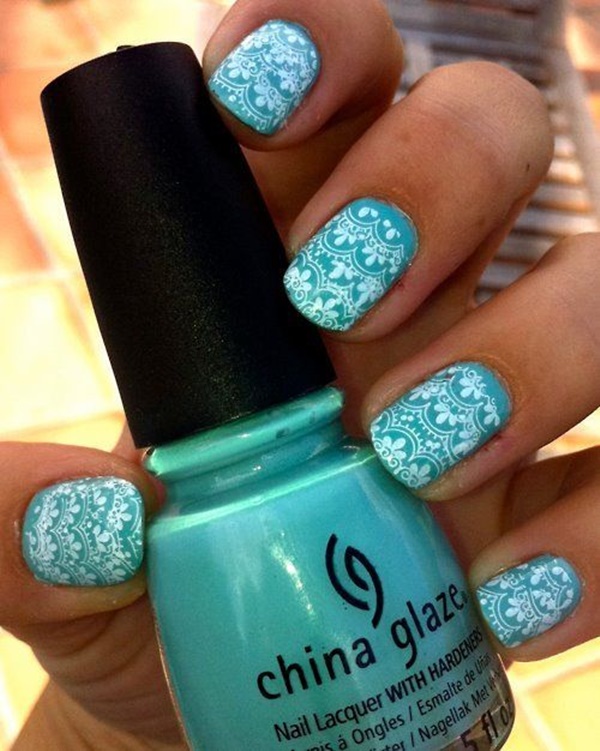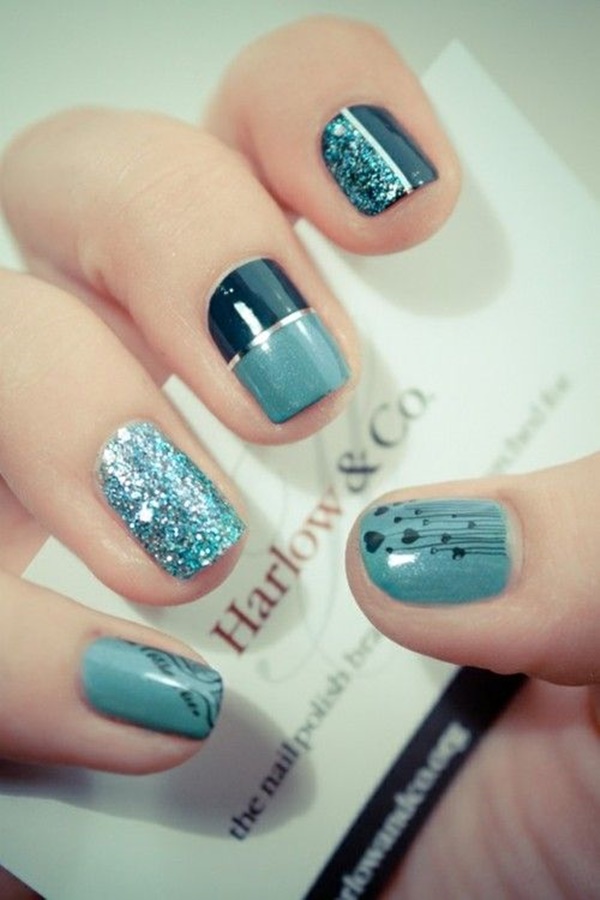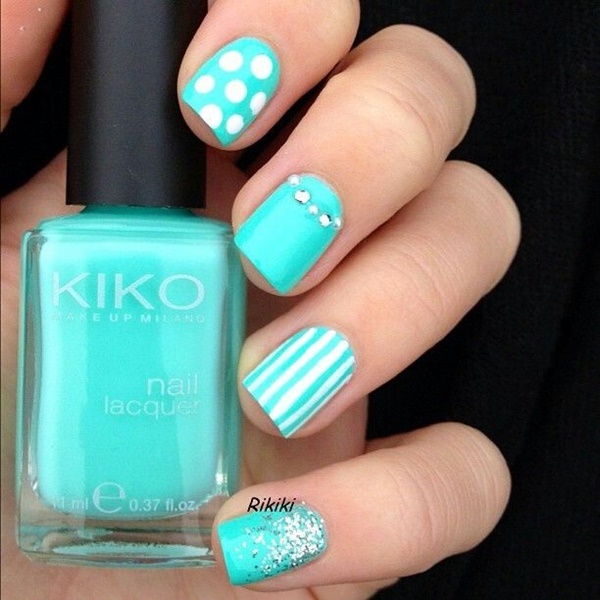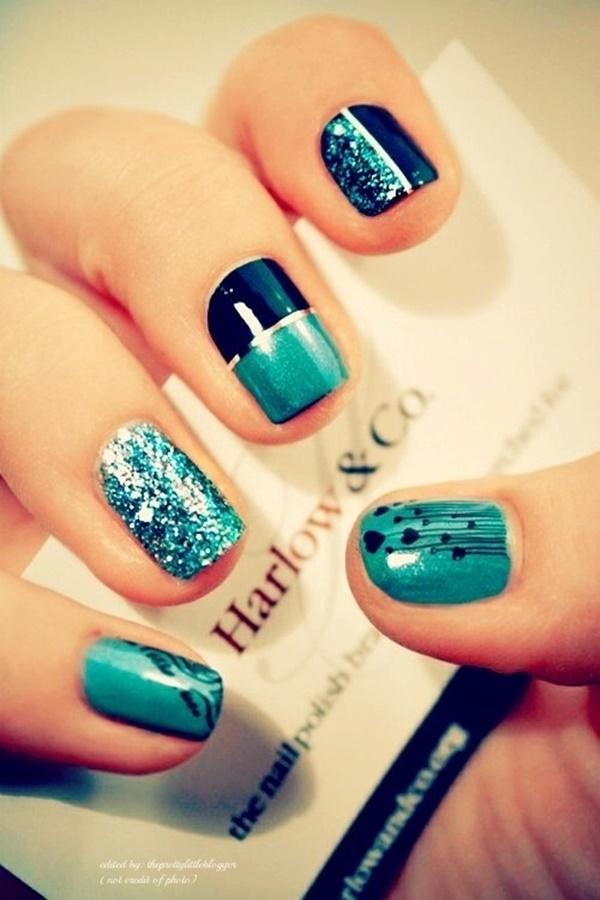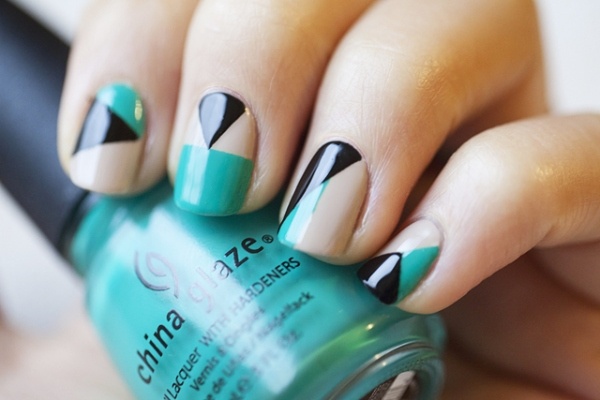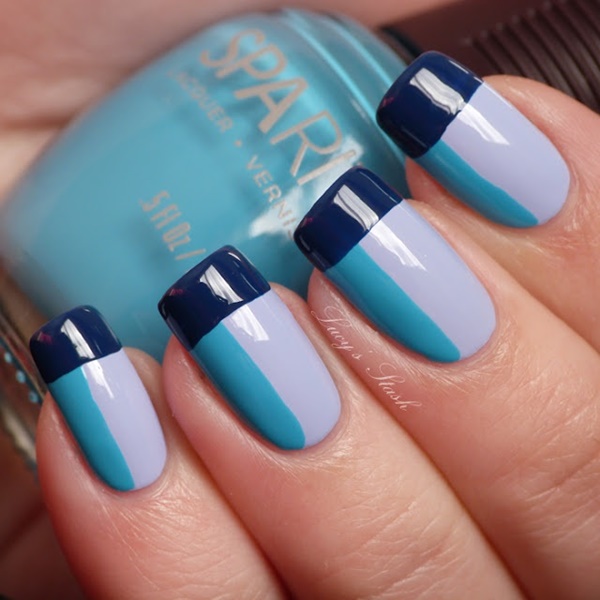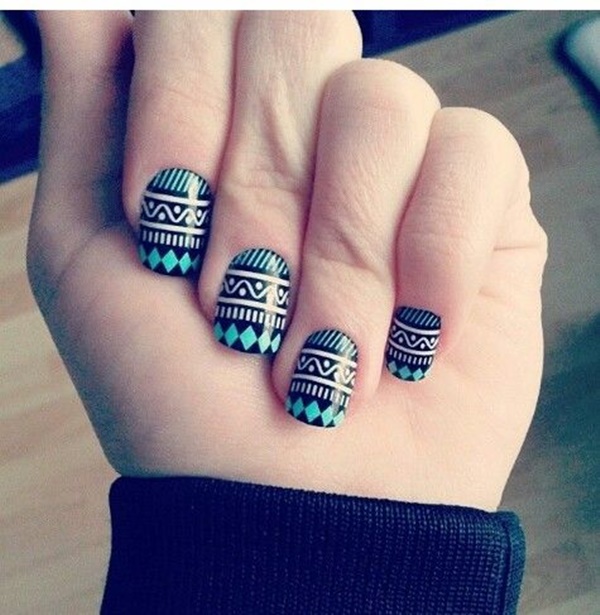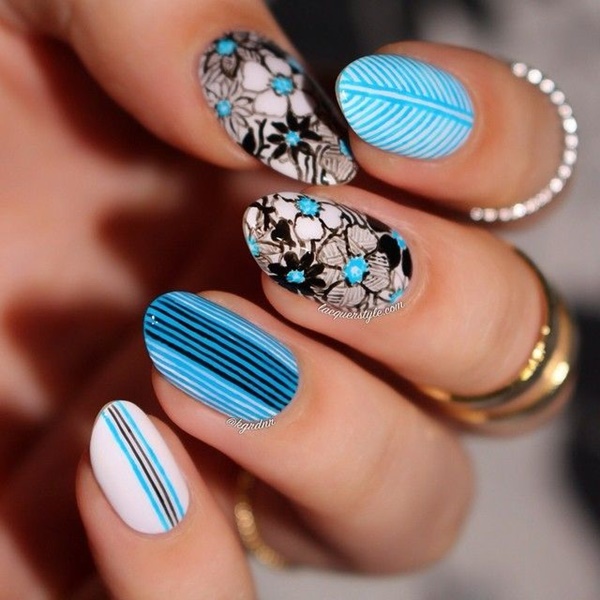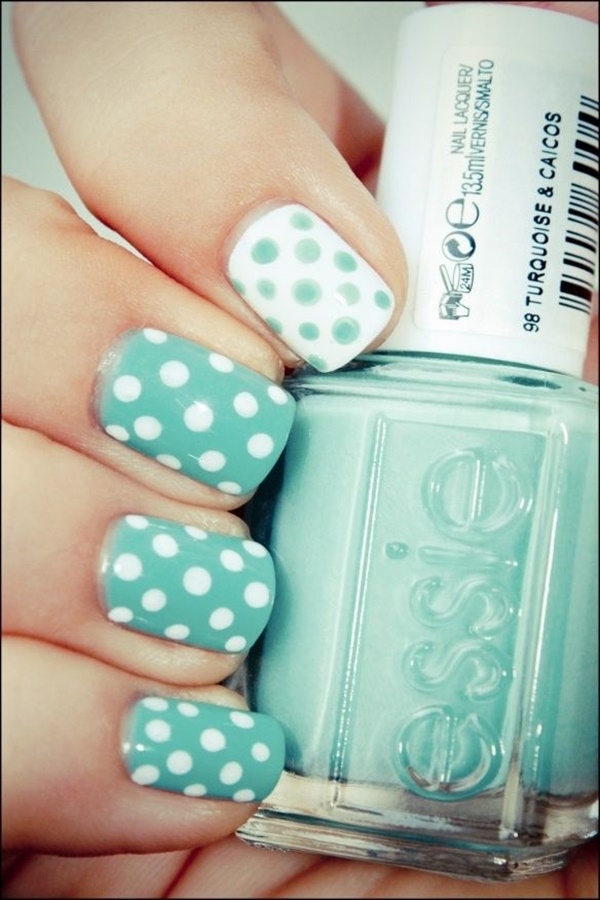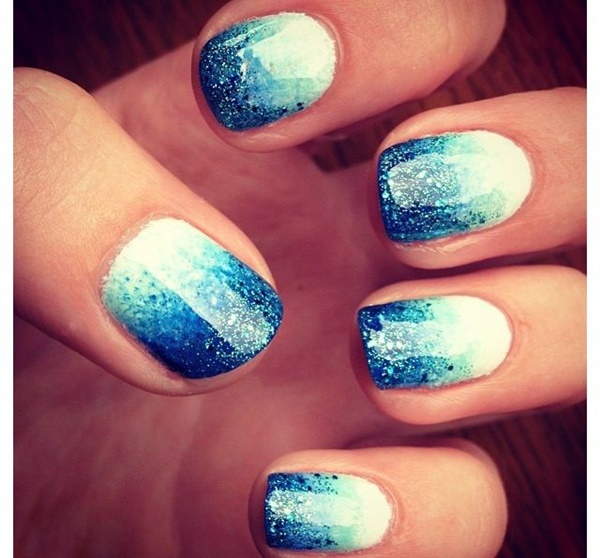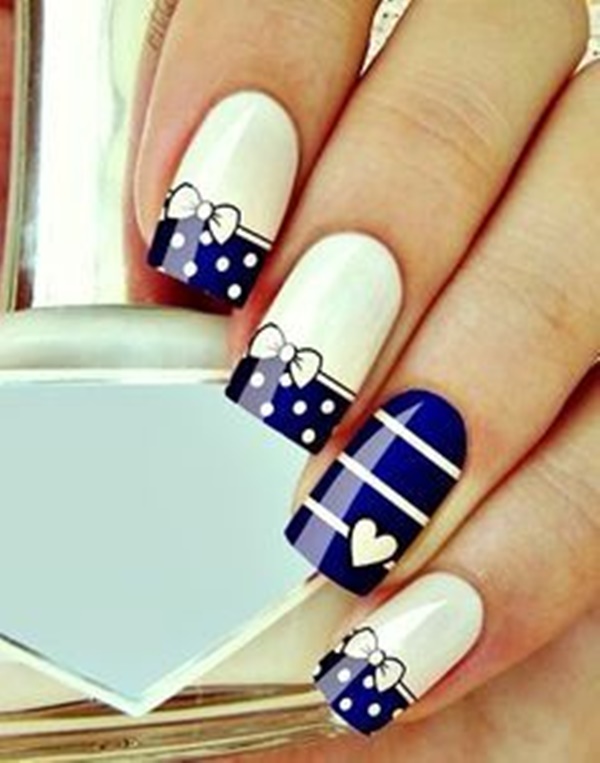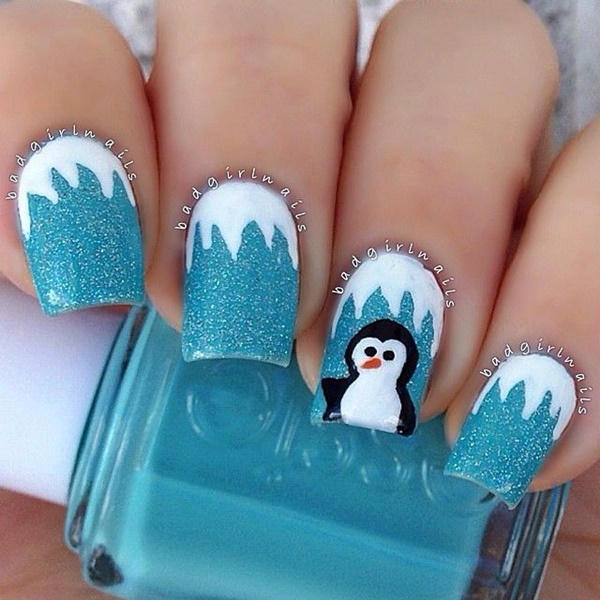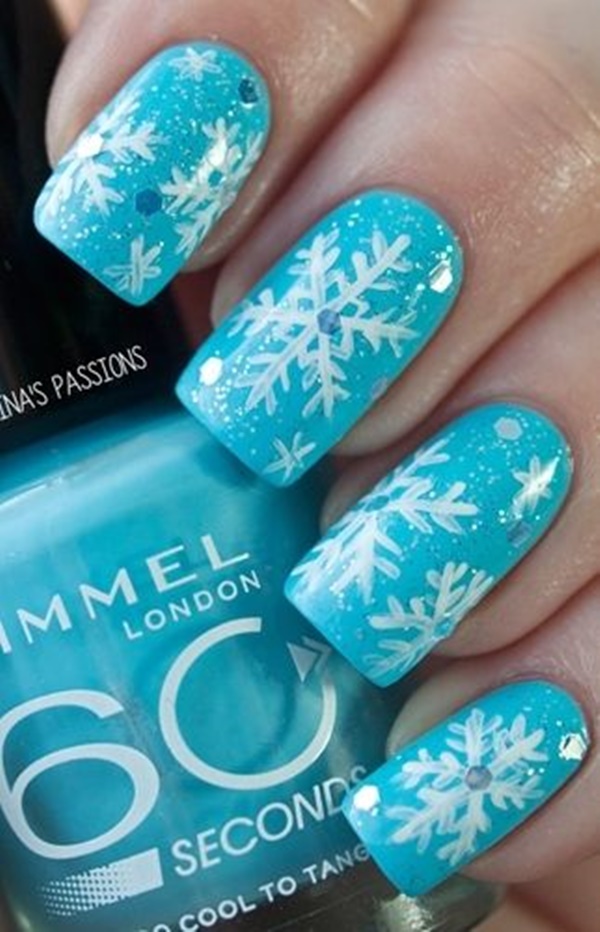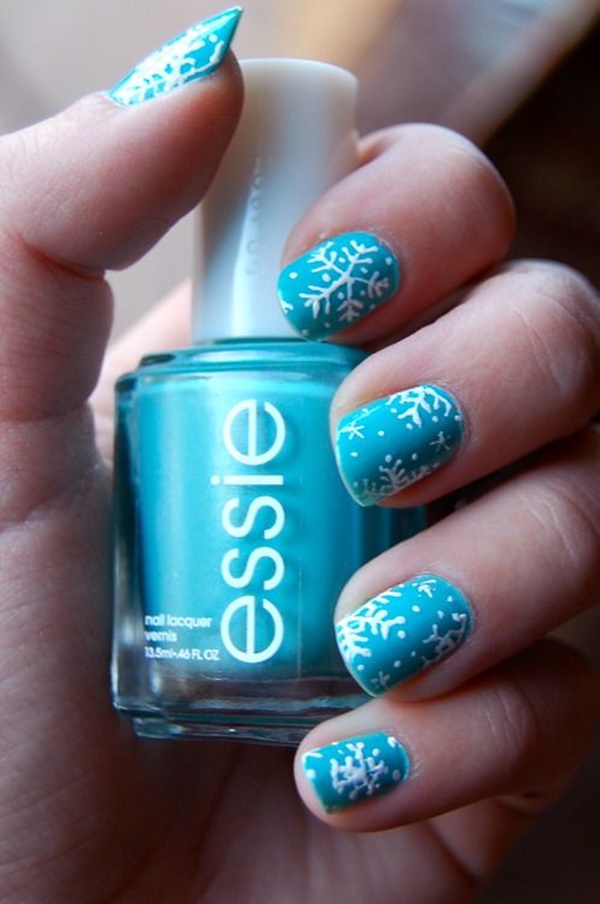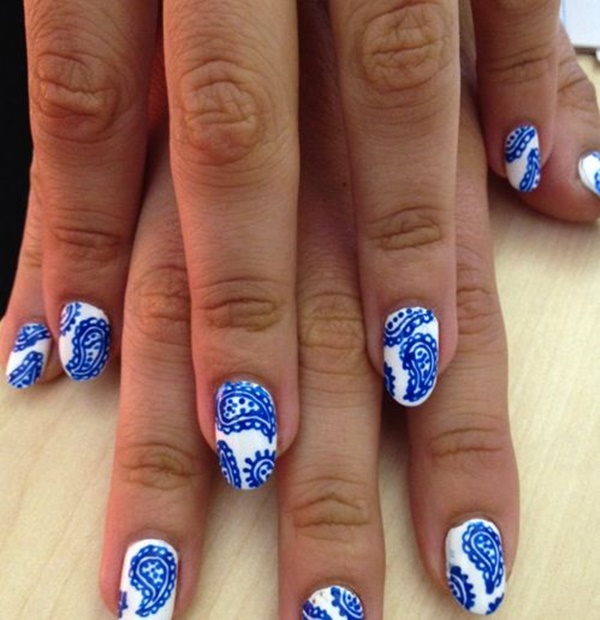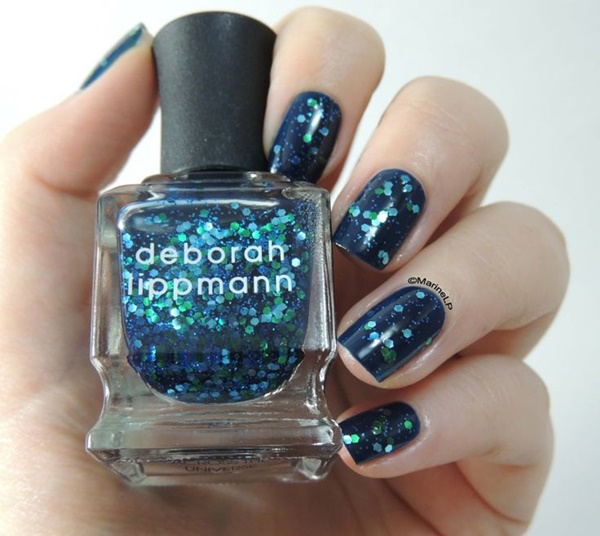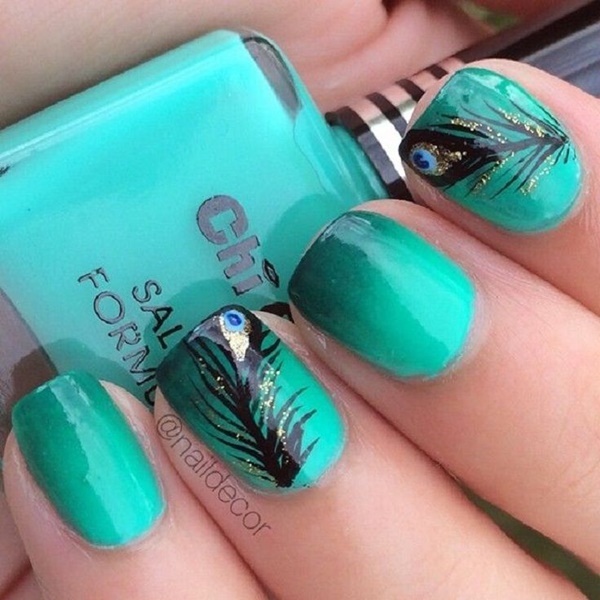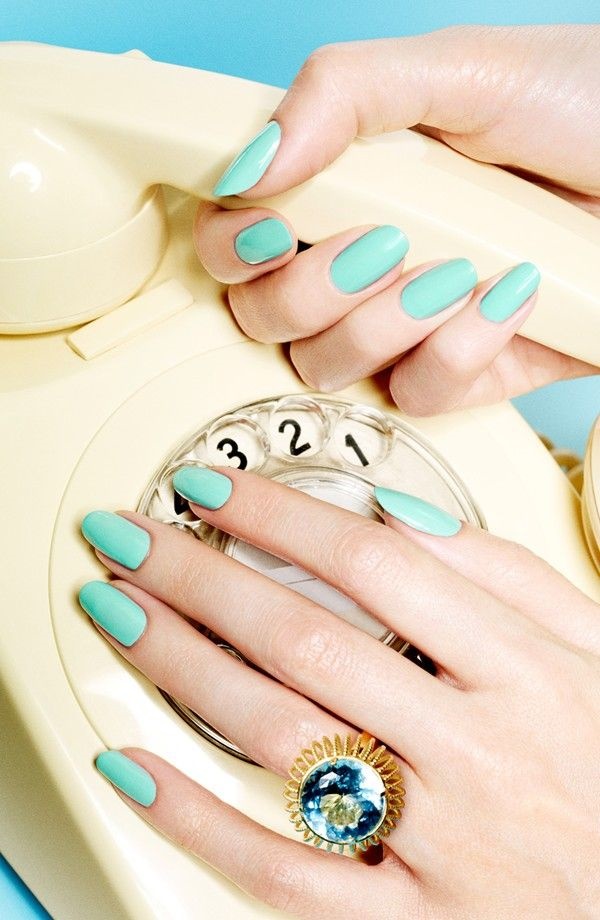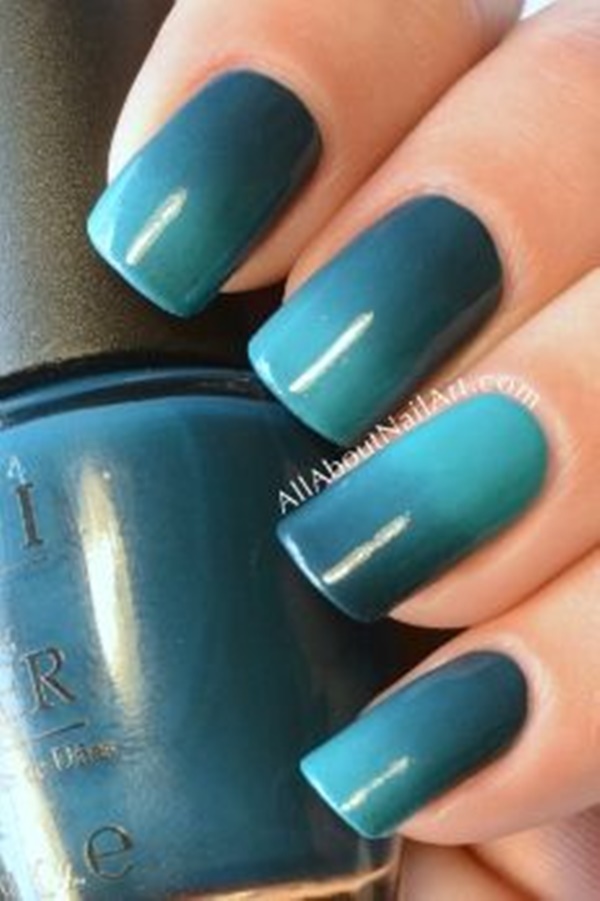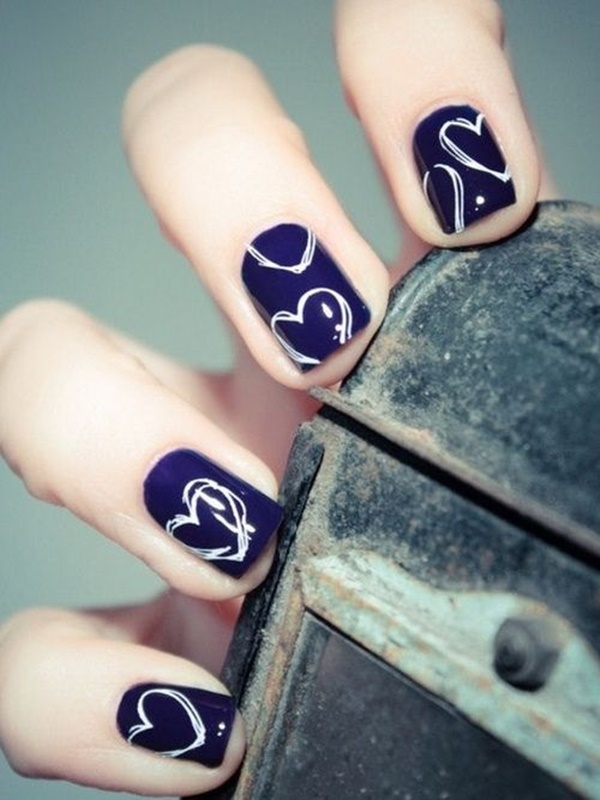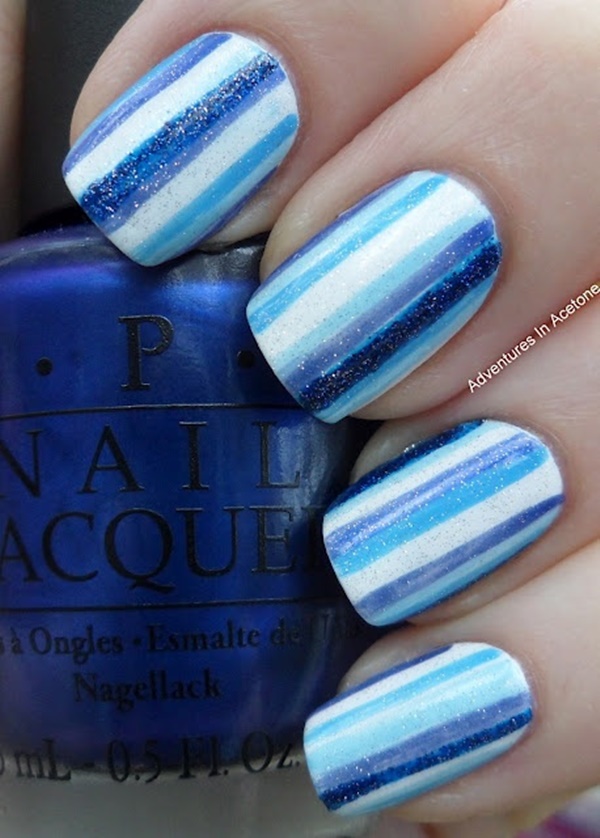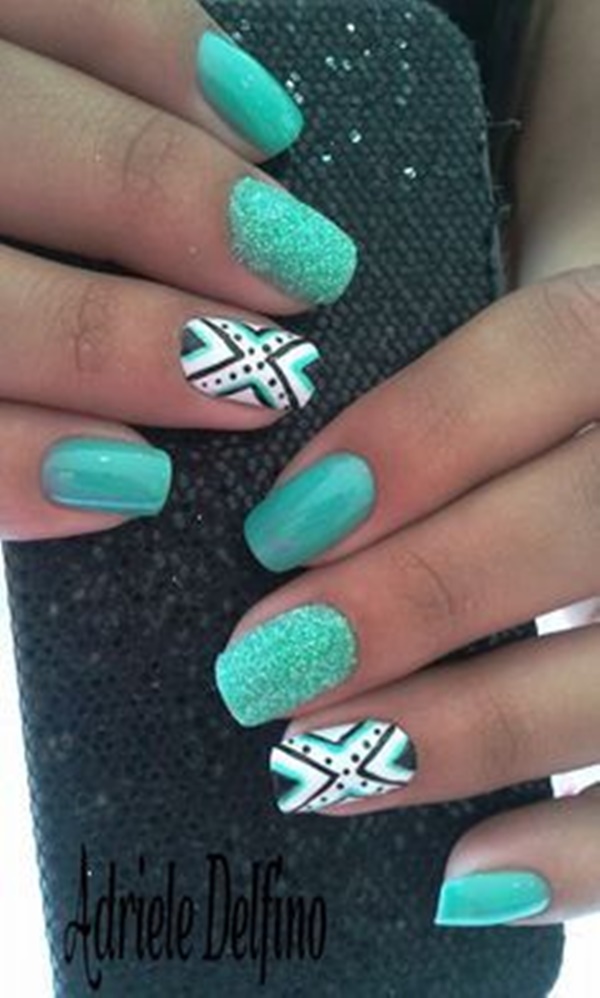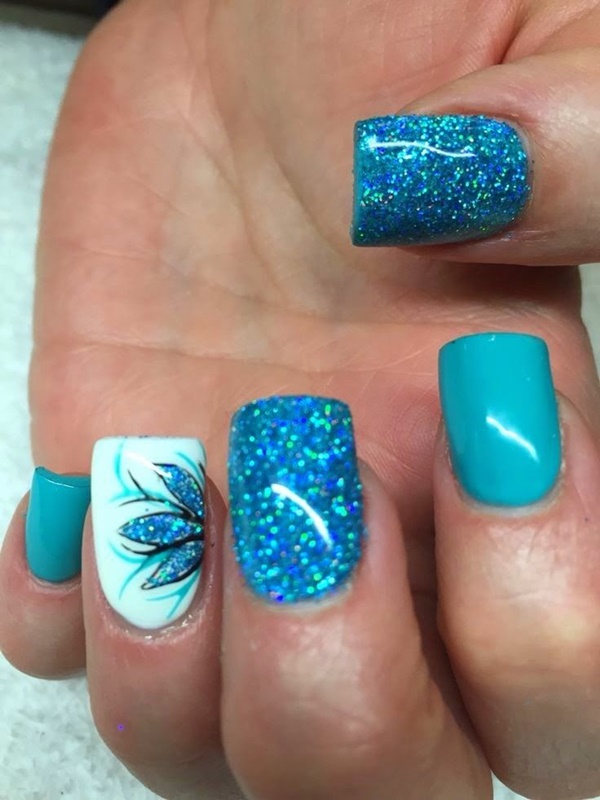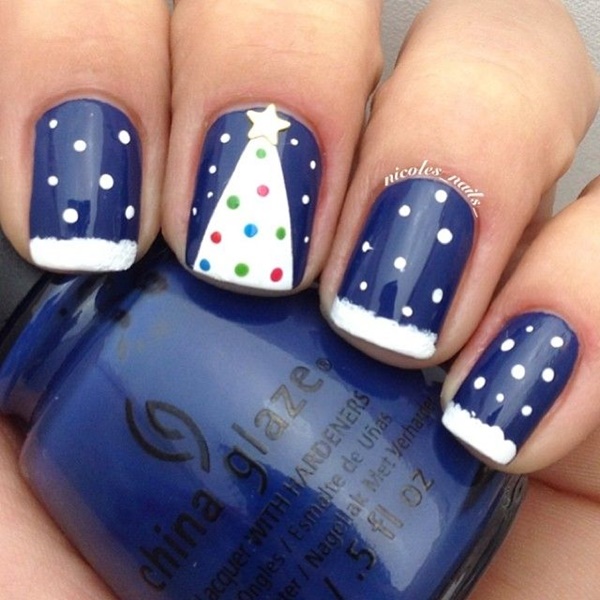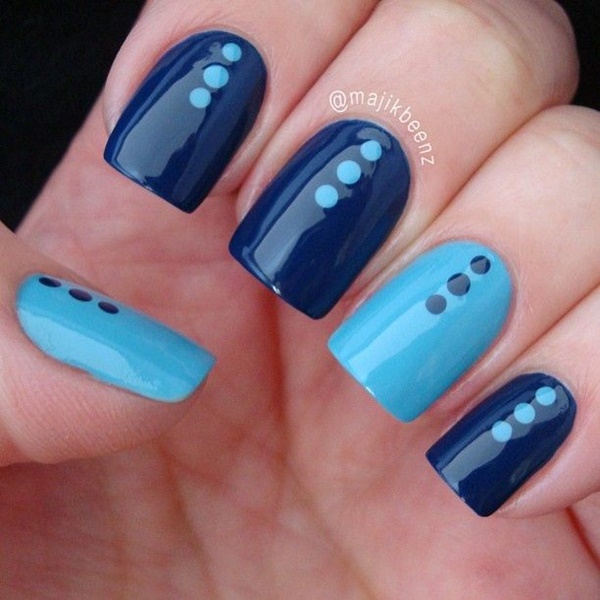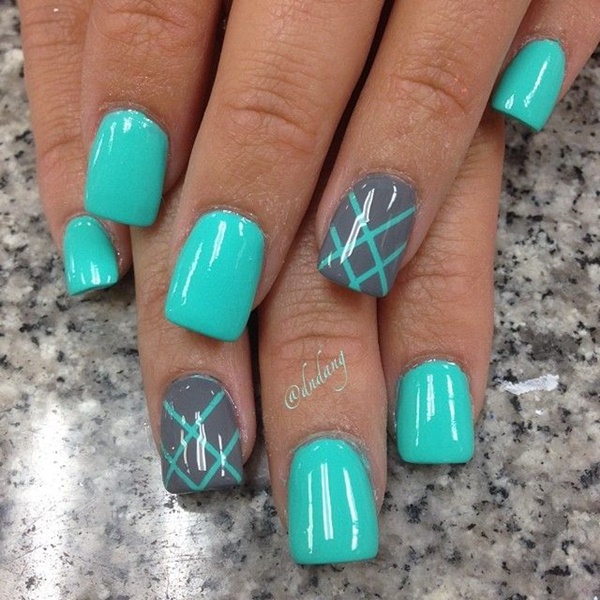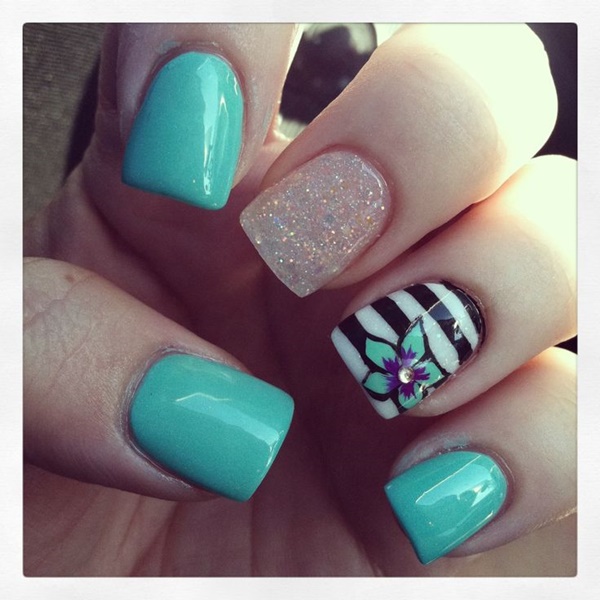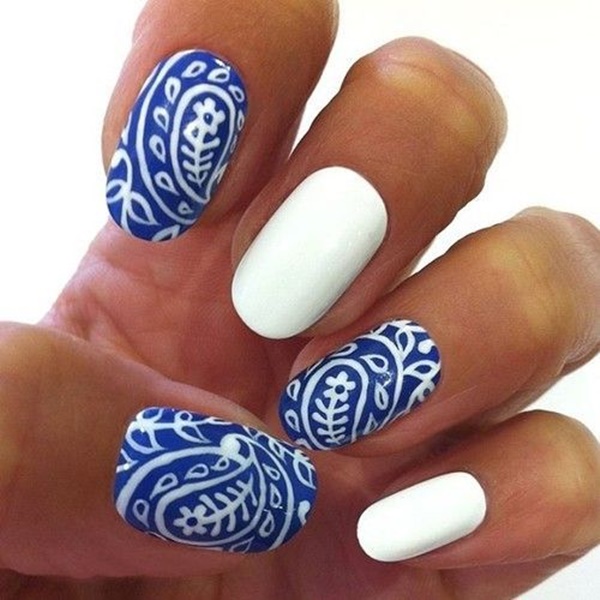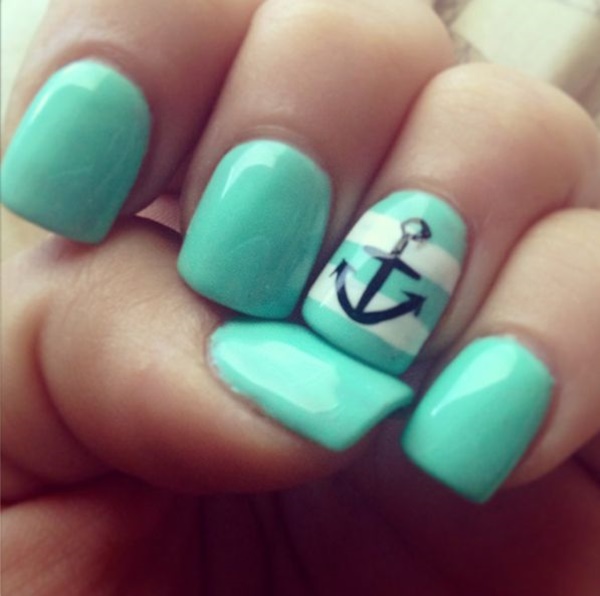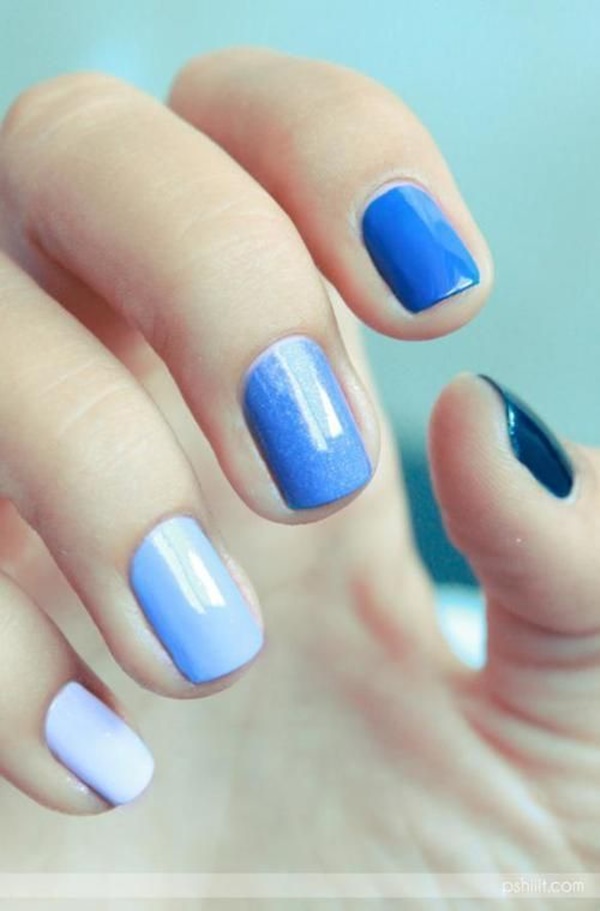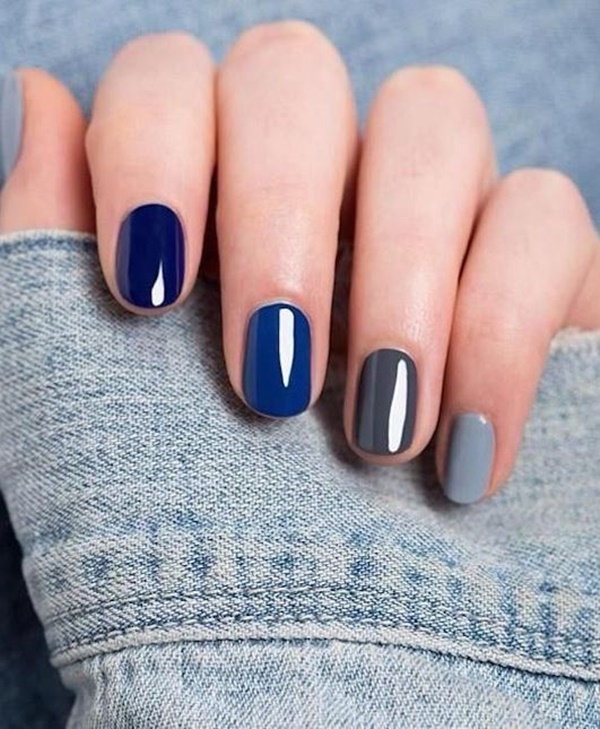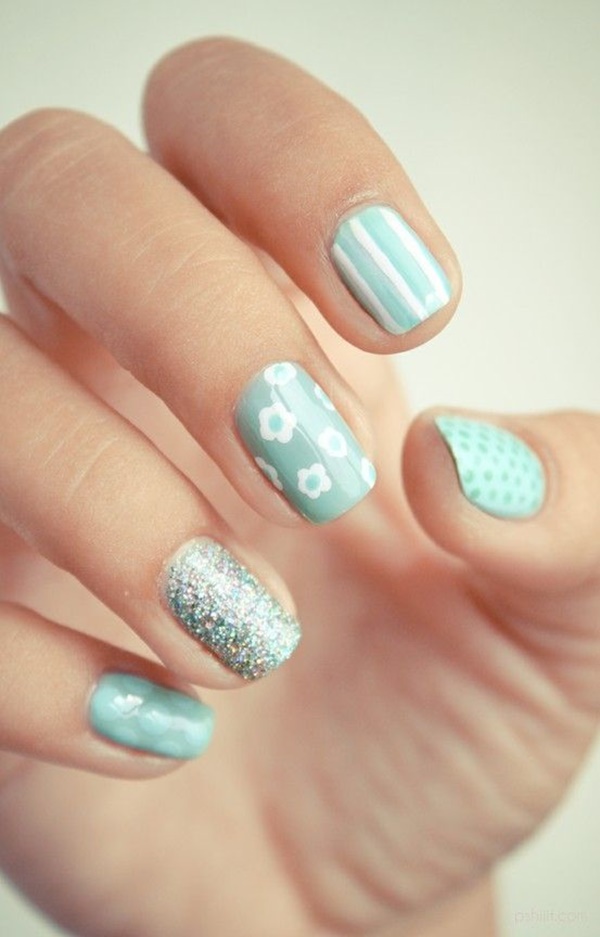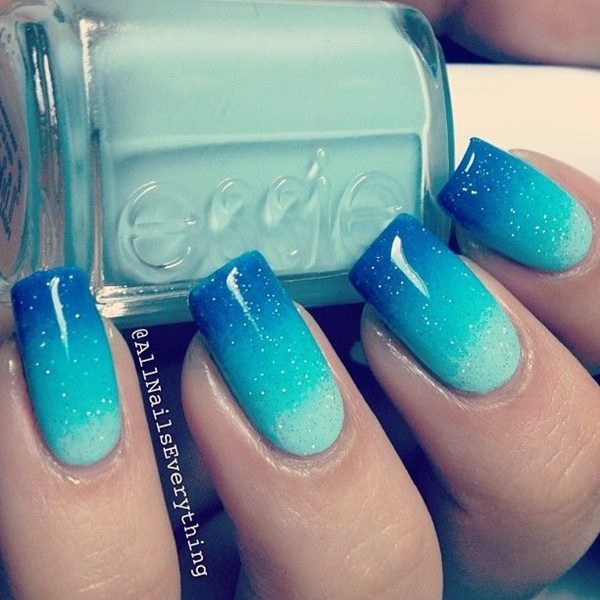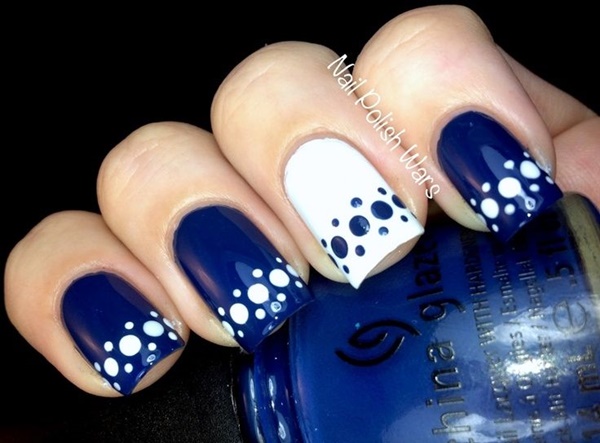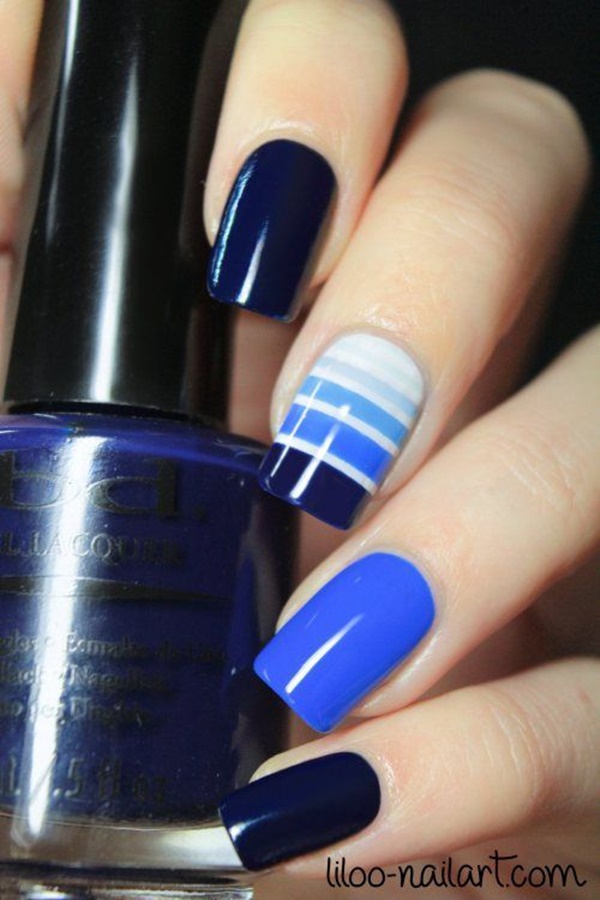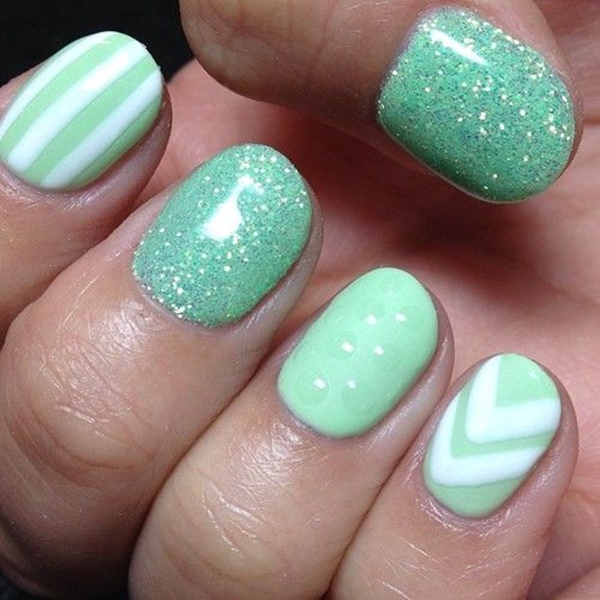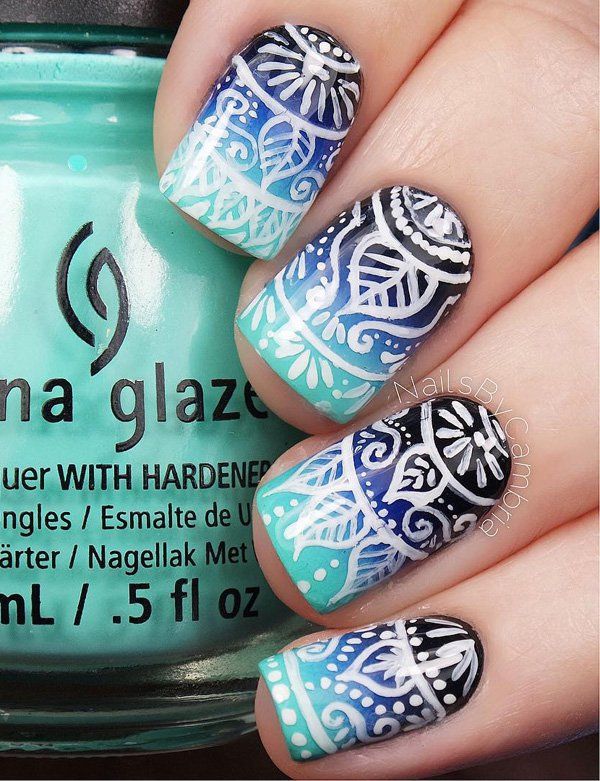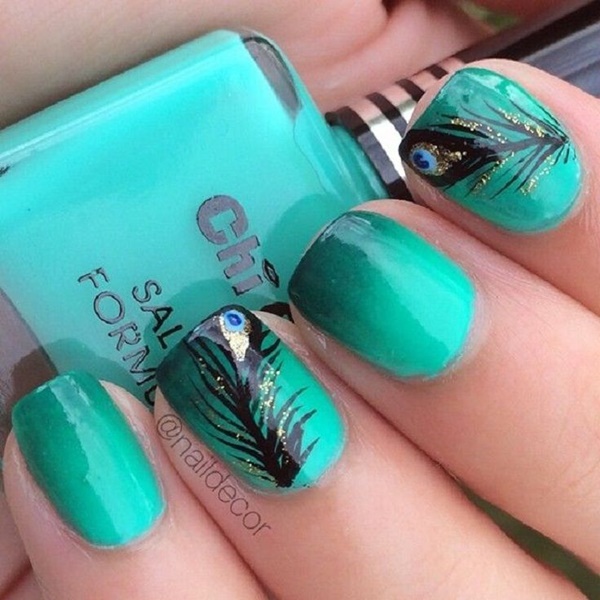 Just a tip you must keep in mind; watch a lots and lots of tutorial videos and images before you think of trying any Blue Nail Art Designs and Ideas. After all, who on earth won't love to be the perfect fashionista and exotic nail artist huh? So, be prepared with all of your outfits and stunning nail art styles to flaunt it all on the upcoming New Year and Christmas celebrations.