Are you worried about how to wear Bomber jackets trend this season as it's something to be dressed-up more creatively and according to your taste. Traditionally, bomber jackets were only limited to casual wear, but this season bomber jackets are in vague as a mixture of trends popular on the runway and from the street style.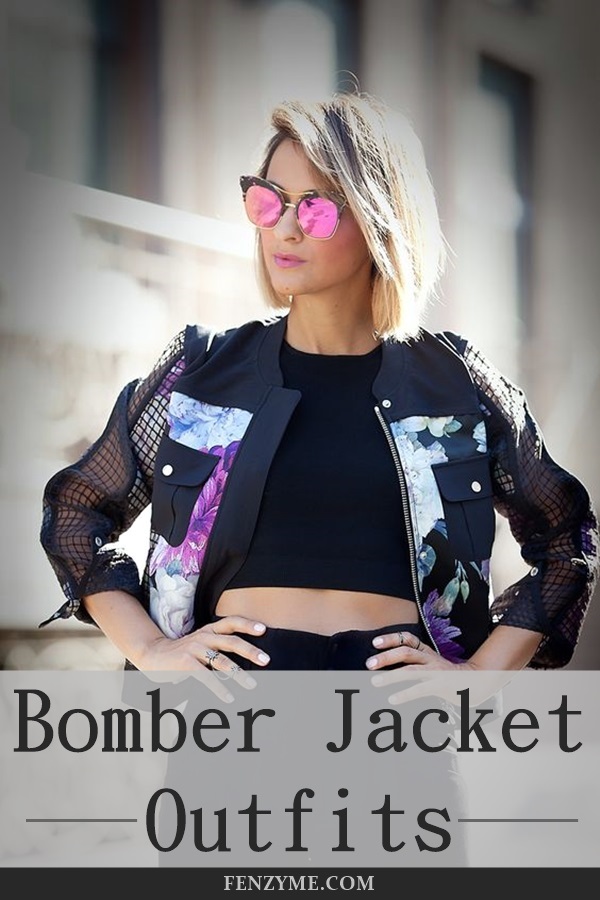 Bomber jacket outfits ideas are among best ways to give new breeze to your dresses and winterize your summer clothes. The jacket instantly adds an attitude to your personality and comes in wide range of colors and designs. For every special occasion you can try different look with bomber jacket such as- printed, plain, classic, from leather to quilting or retro inspired. It's true that there is no specific rule to wear bomber jacket, you can dress it up or down. It all depends on your personal choice and how you mix and match it with other fashionable pieces. Here we suggest you some chic summer casual outfits so that you can just forget about this heat and be happy about your pretty outfit!
Bomber Jacket Outfits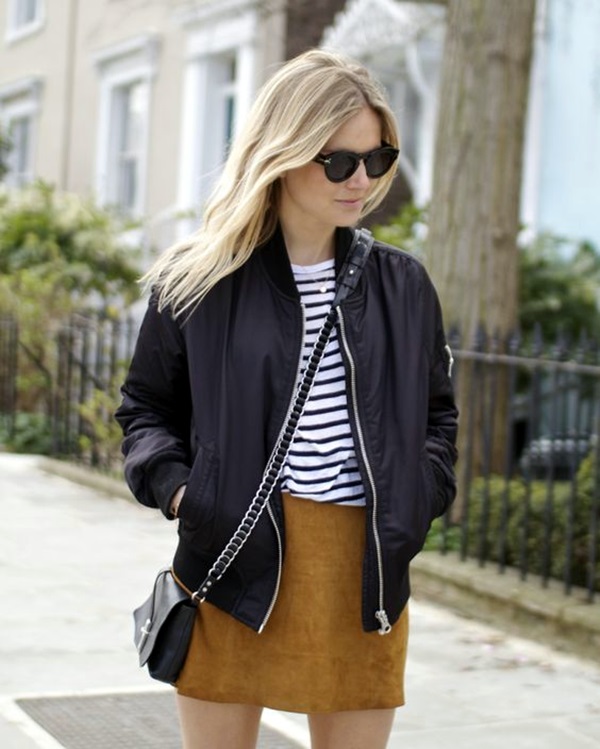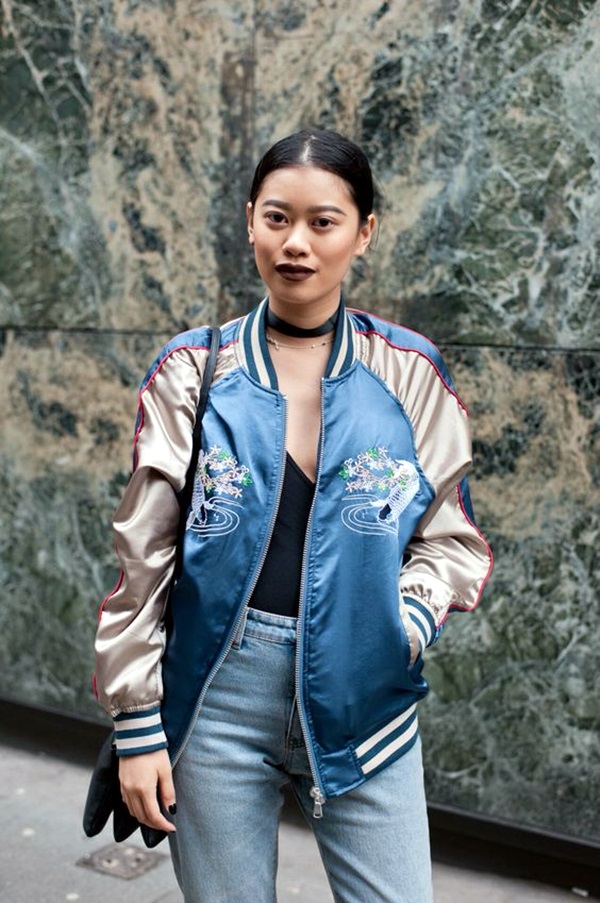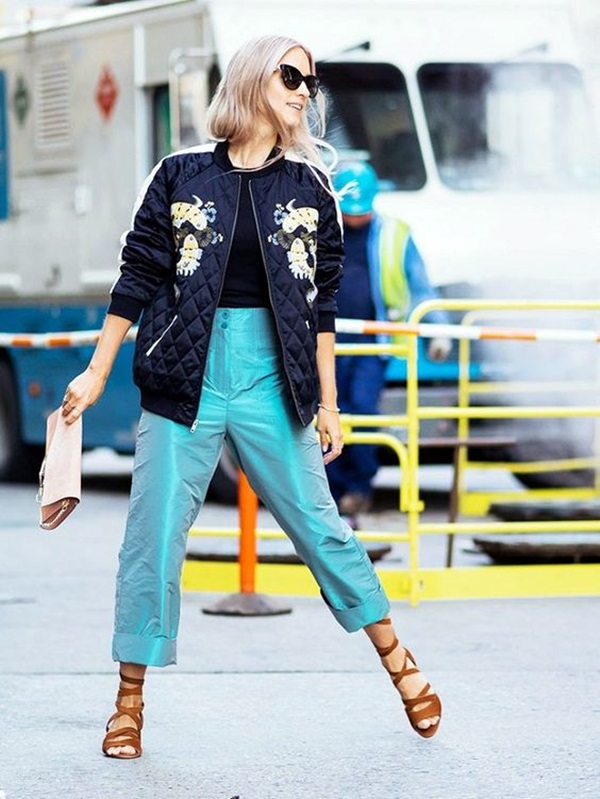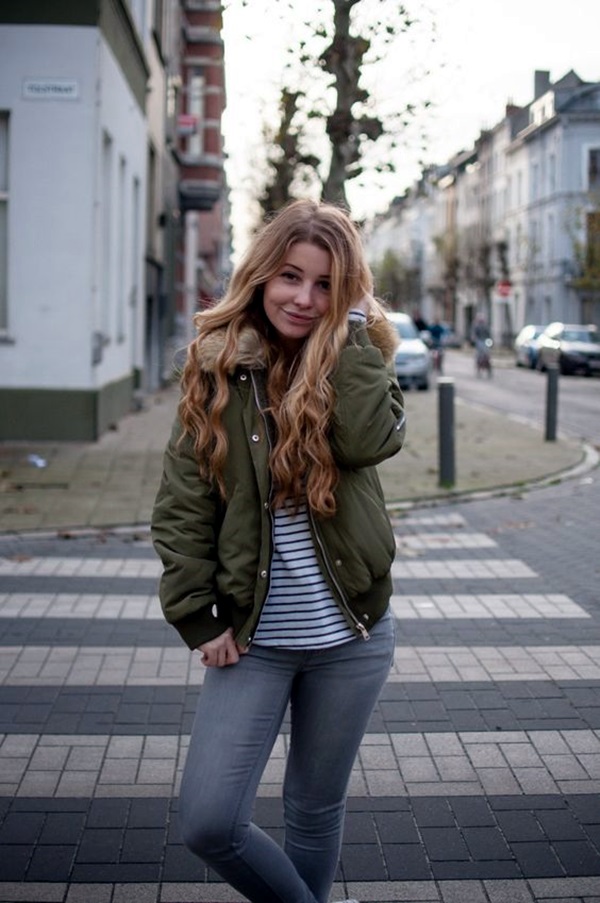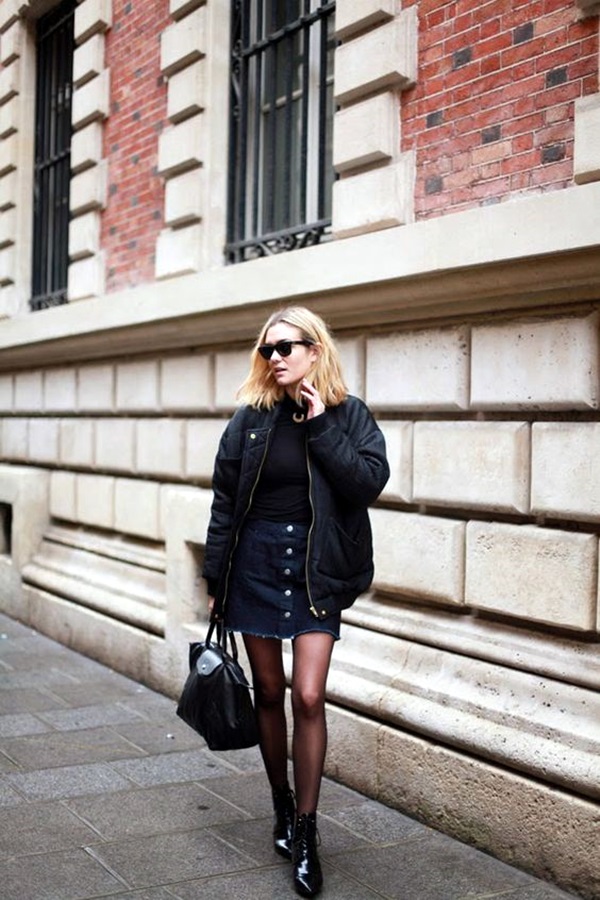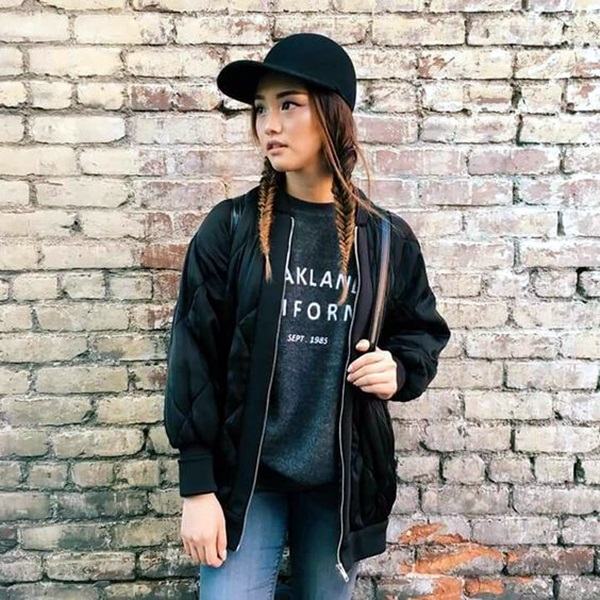 Here are some must try indie fashion outfits this season, don't miss on these. Have a look at some of our inspirational bomber jacket styling ideas and let your creativity flow –
Bomber Jacket + Denim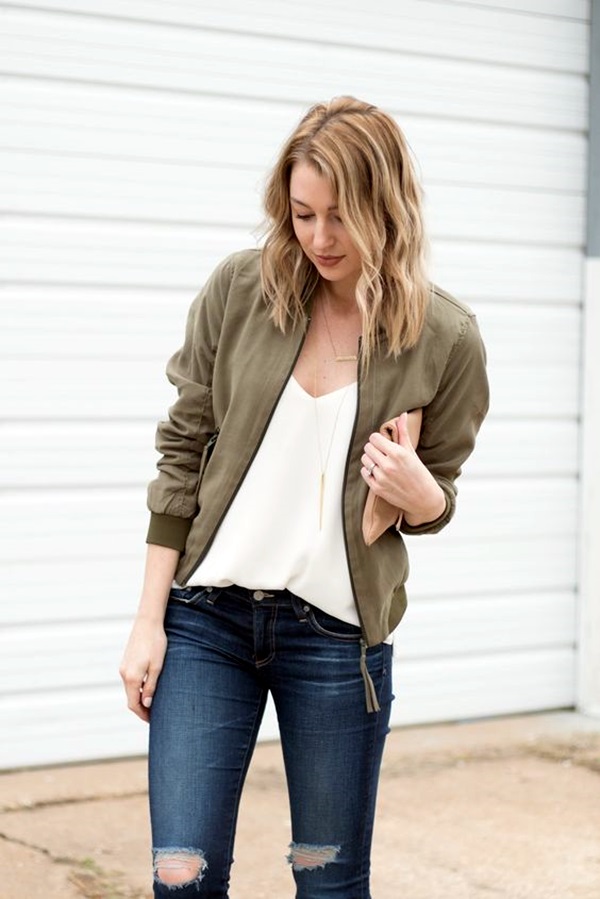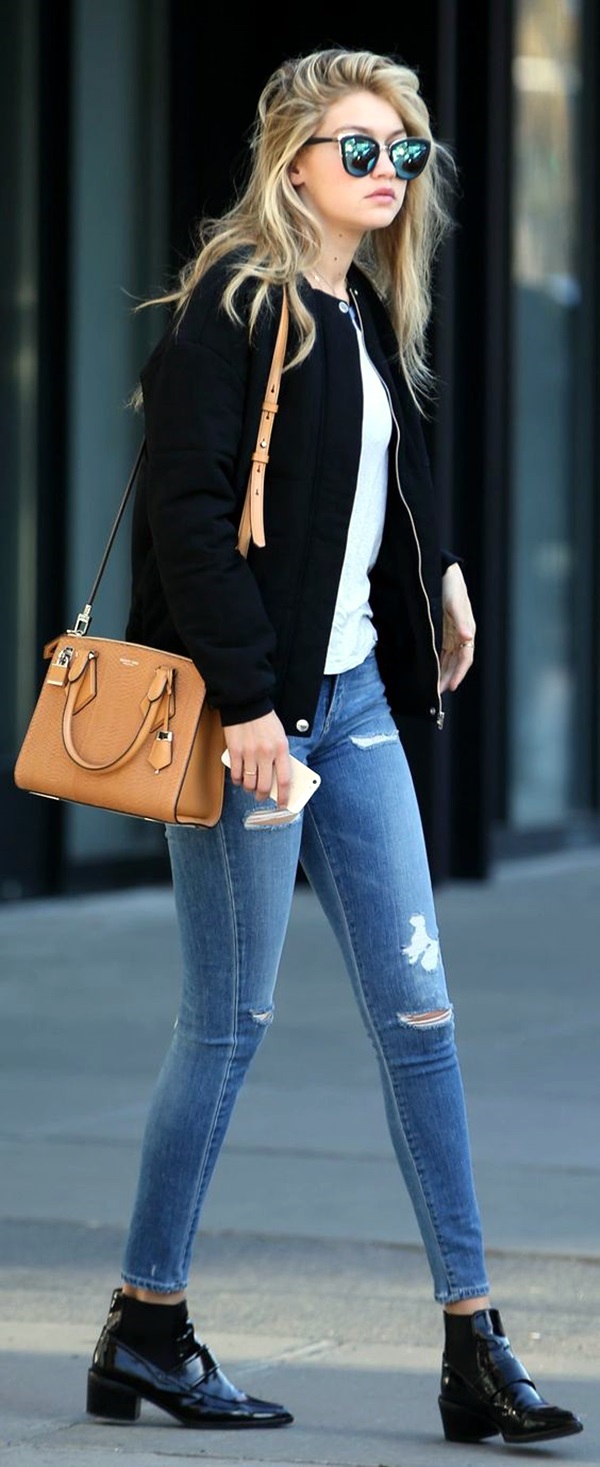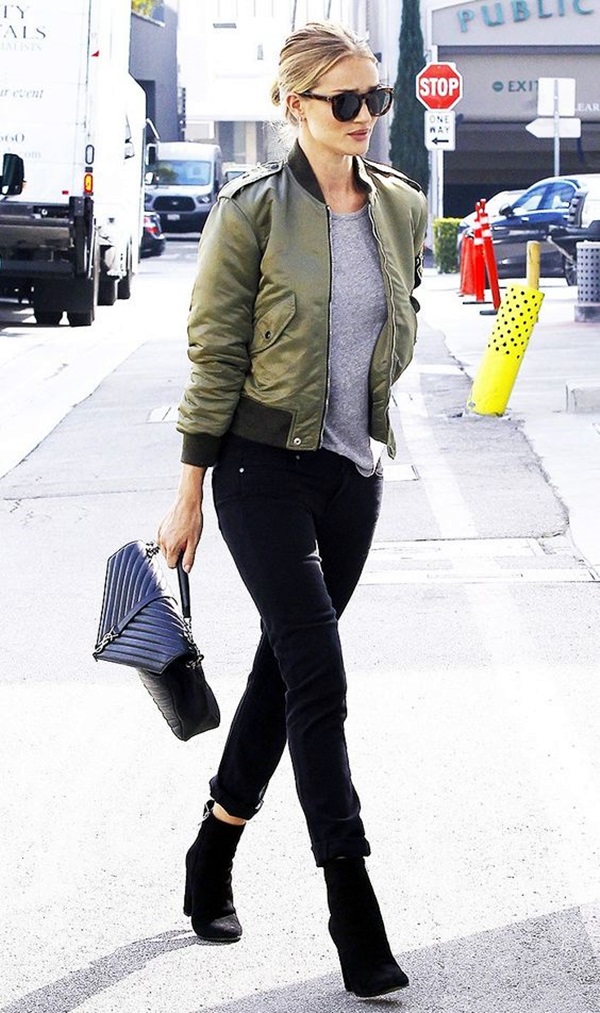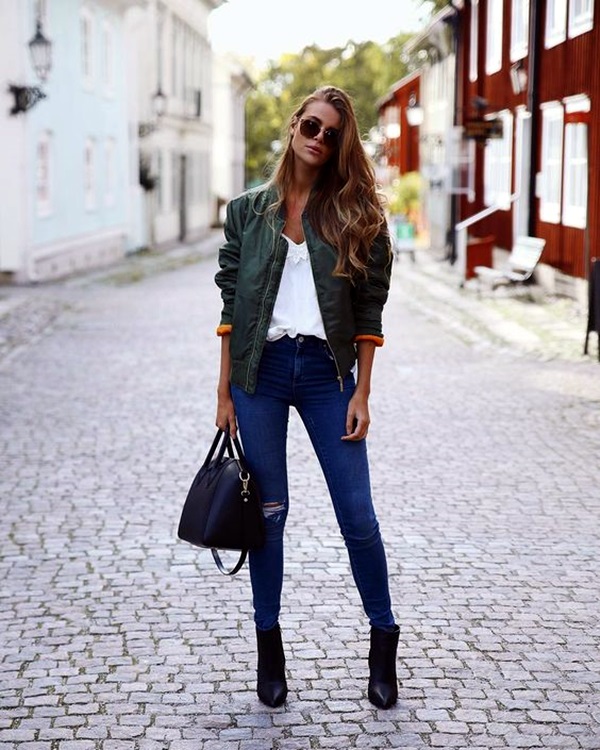 Denim is considered to be one of the most versatile pieces for an effortlessly chic casual look. Styling bomber jackets with denim staples is perfect for a sporty vibe and gives you an elegant look.
For a fun, playful and easy-going look throughout the day, pairing your bomber jacket with favorite pair of denim shorts or boyfriend jeans is an instant way to upgrade your style.
For more sophisticated touch, add pop of colors.
Bomber Jacket + Skirt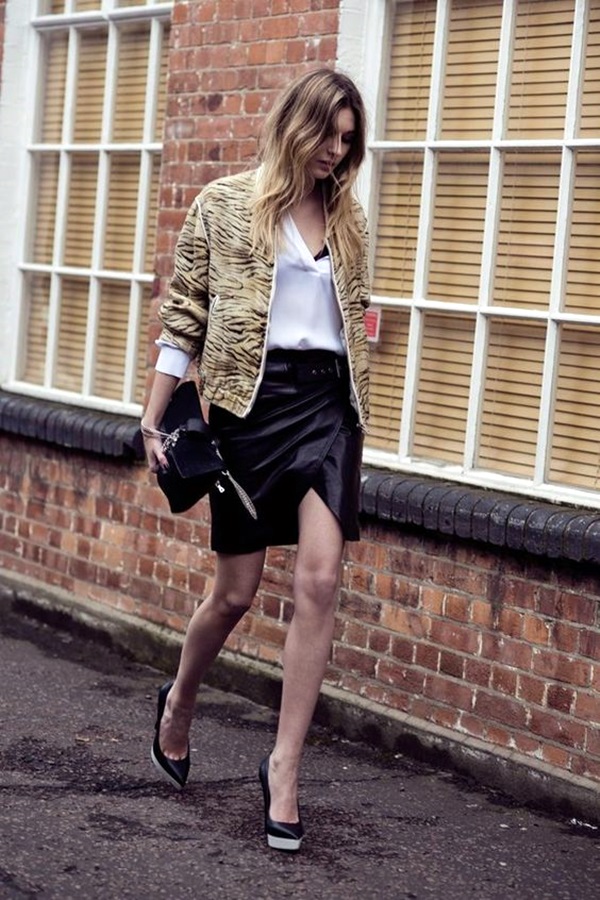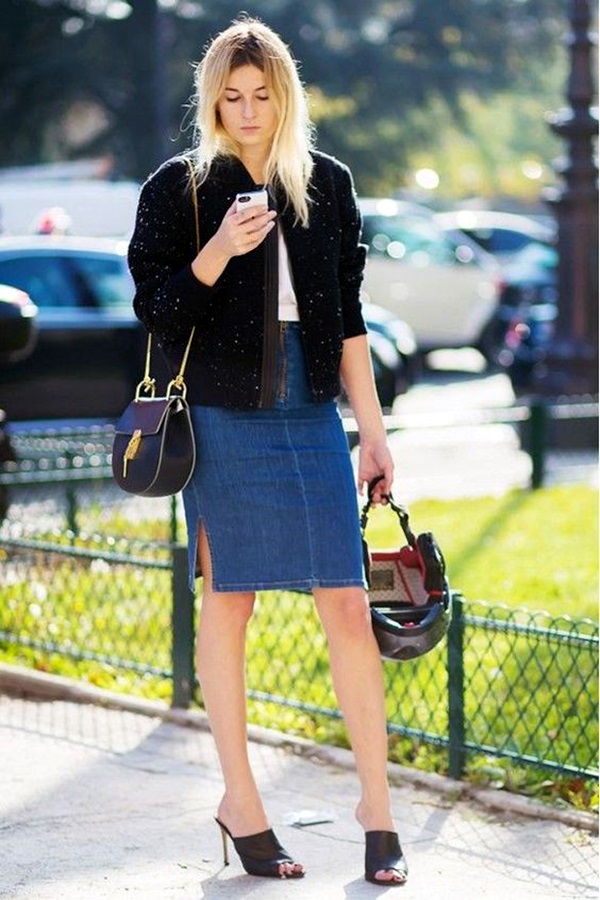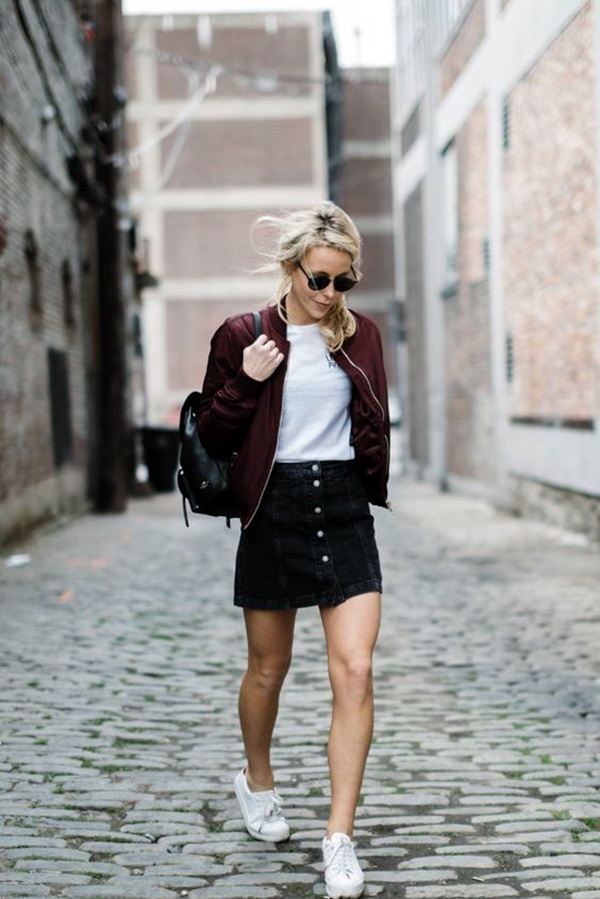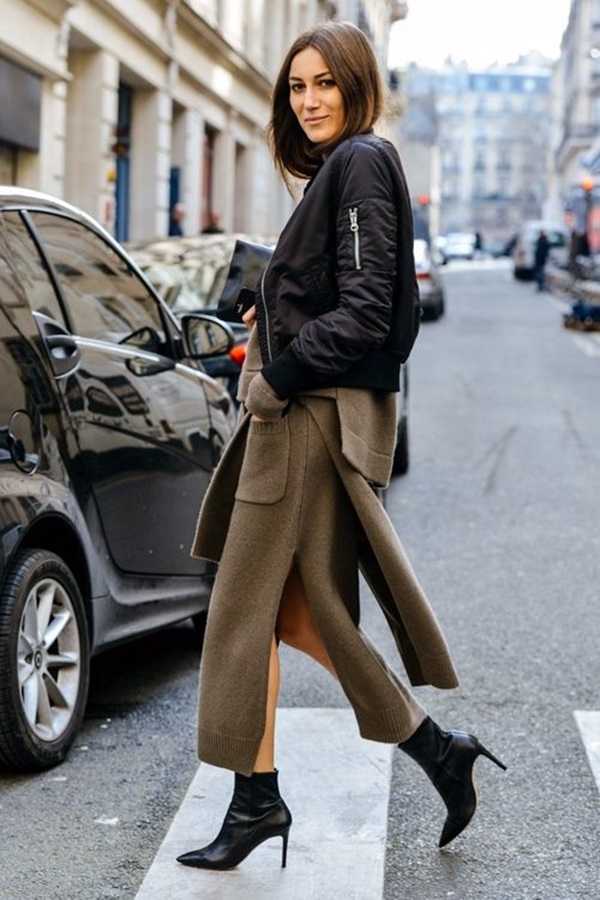 Styling bomber jackets in a feminine way by choosing them in shades like light, pastel colors or with floral prints and wearing them over dresses and pleated skirts is important, so that they don't seem to be more masculine. To achieve a casual vibe, don't forget to add heels matching with your outfit.
Cropped Bomber Jacket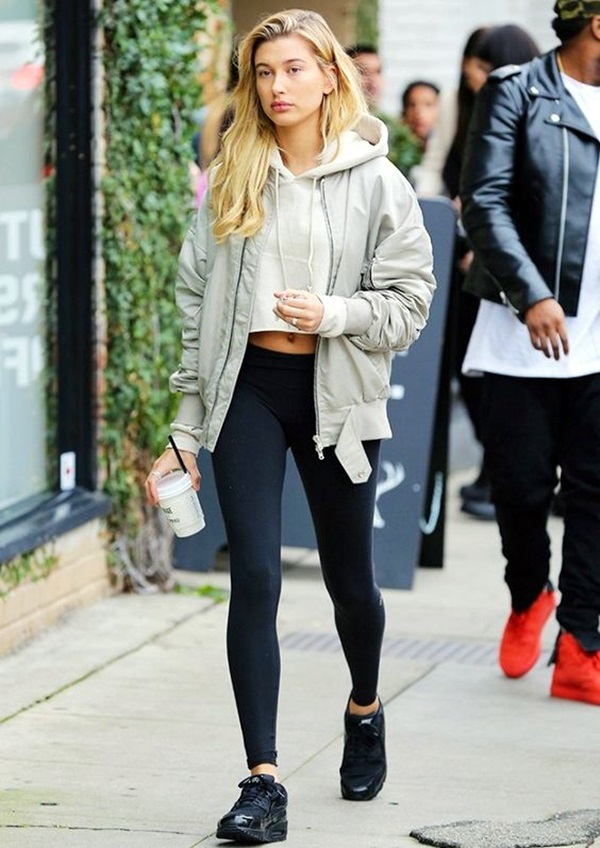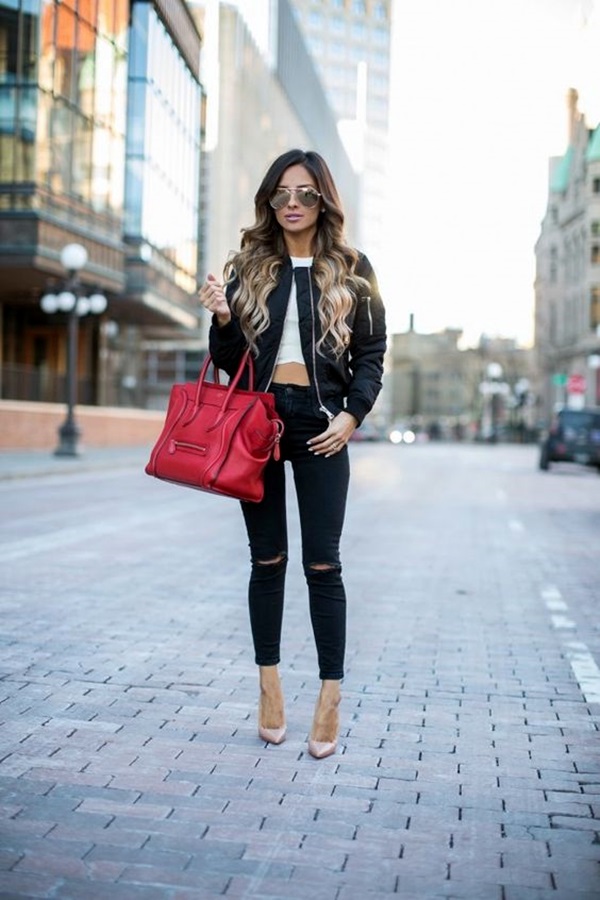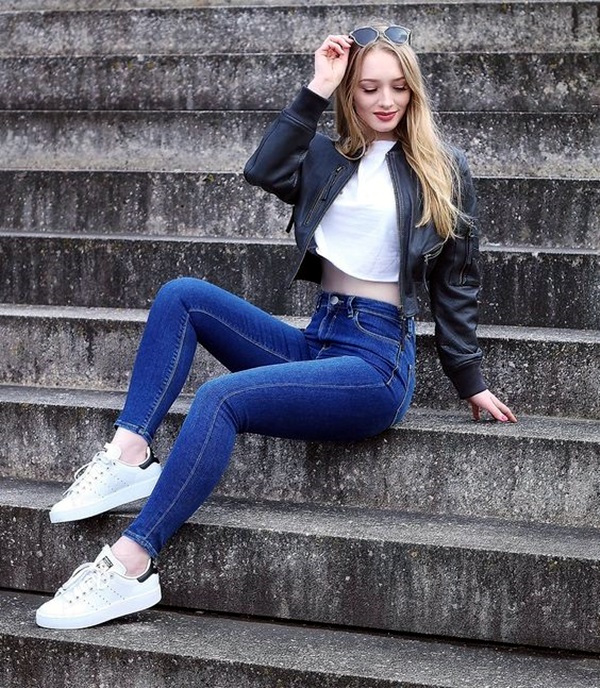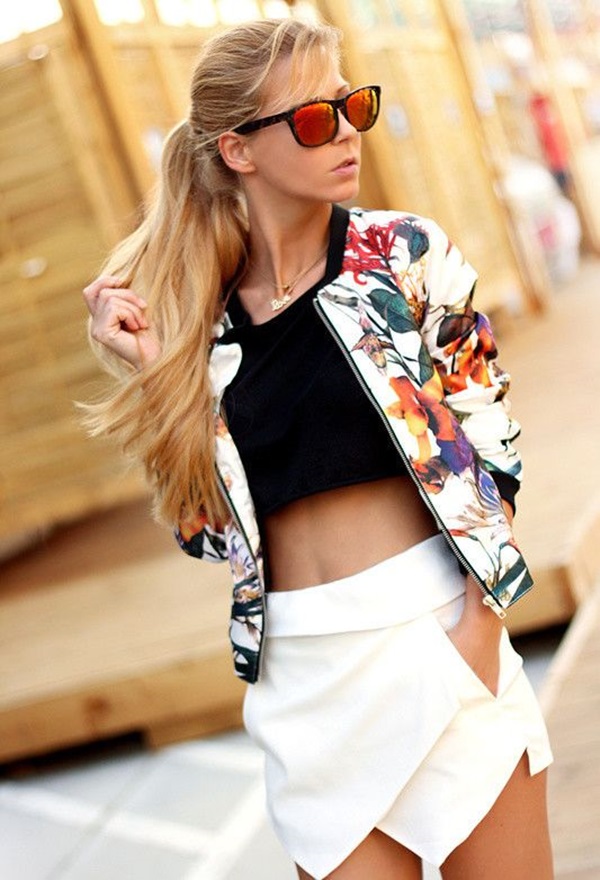 For some girls, bomber jackets are ideal as they can easily be dressed up for long hours. Matching fitted denim jeans with tank tops and adding cropped bomber jackets over it, proves to be among inspirational bomber jacket outfits idea to many girls for an evening out with friends. You can also wear a statement necklace, a bracelet and matching earrings that complement well with your outfit.
Sporty Bomber Jackets with Shorts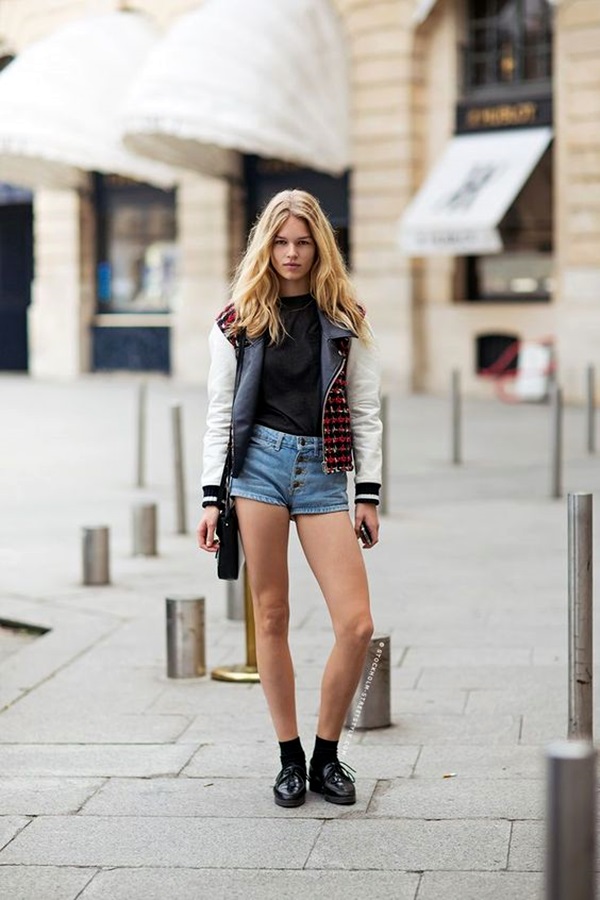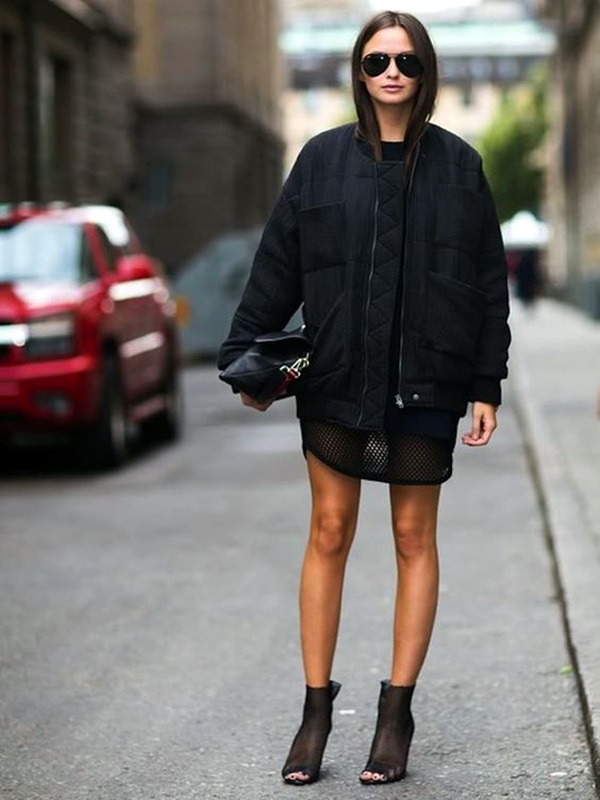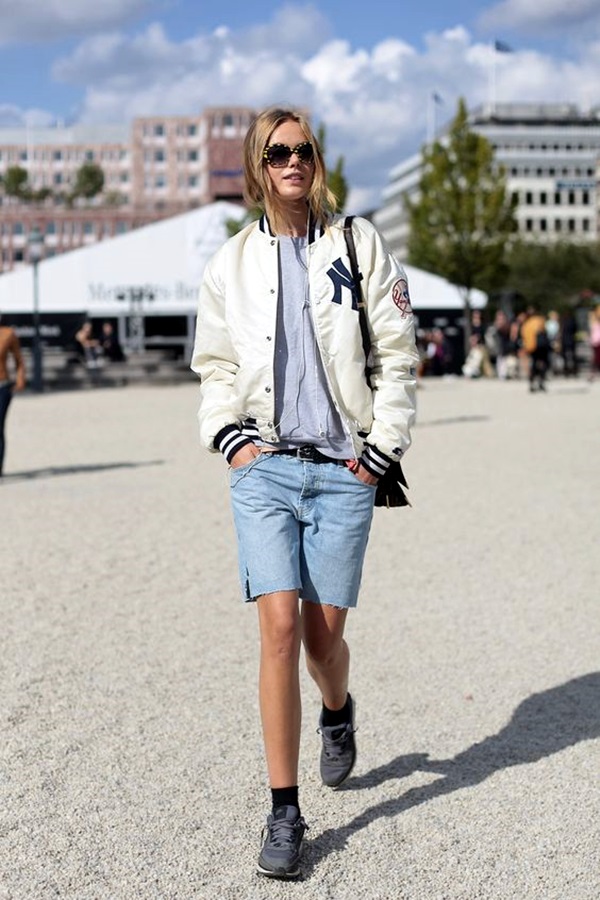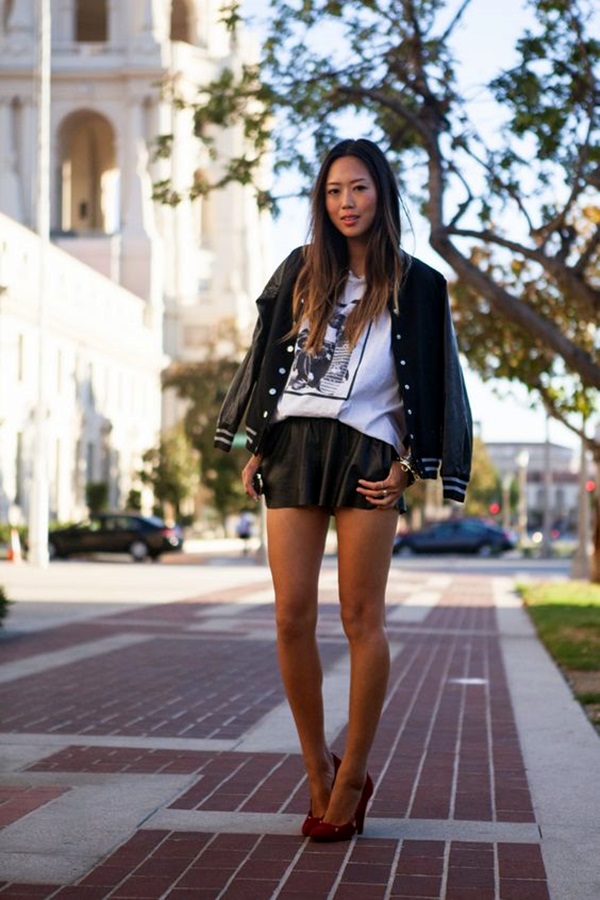 If you want to give your too much girly outfit a bit of an edge, then bomber jackets are a great way to dress up or down.
Pairing bomber jackets with shorts always seem to be a good option whether some special occasion is there or not.
You can also throw your bomber jacket over a print dress and pair it with cowboy boot shoes for a relaxed and cool style.
Bomber Jacket with Skinny Jeans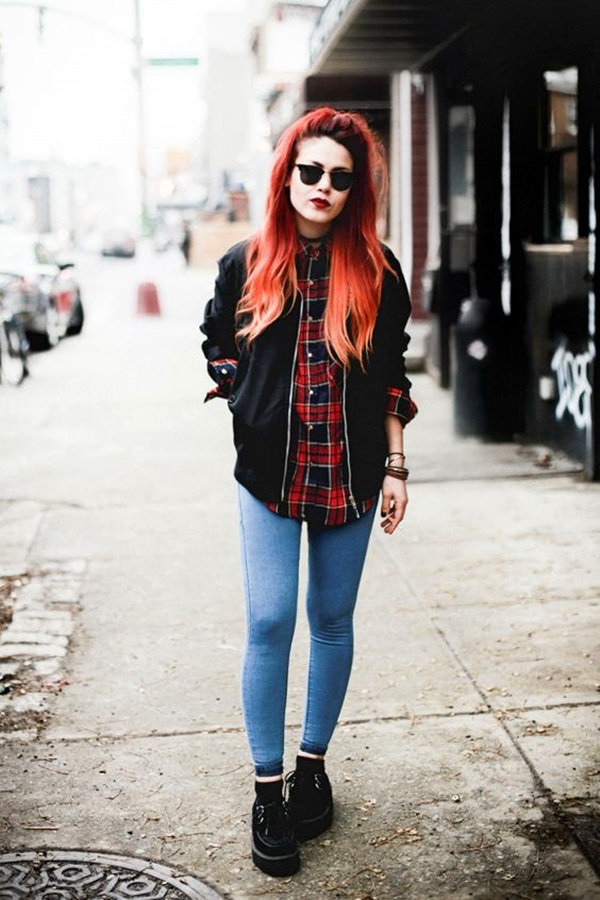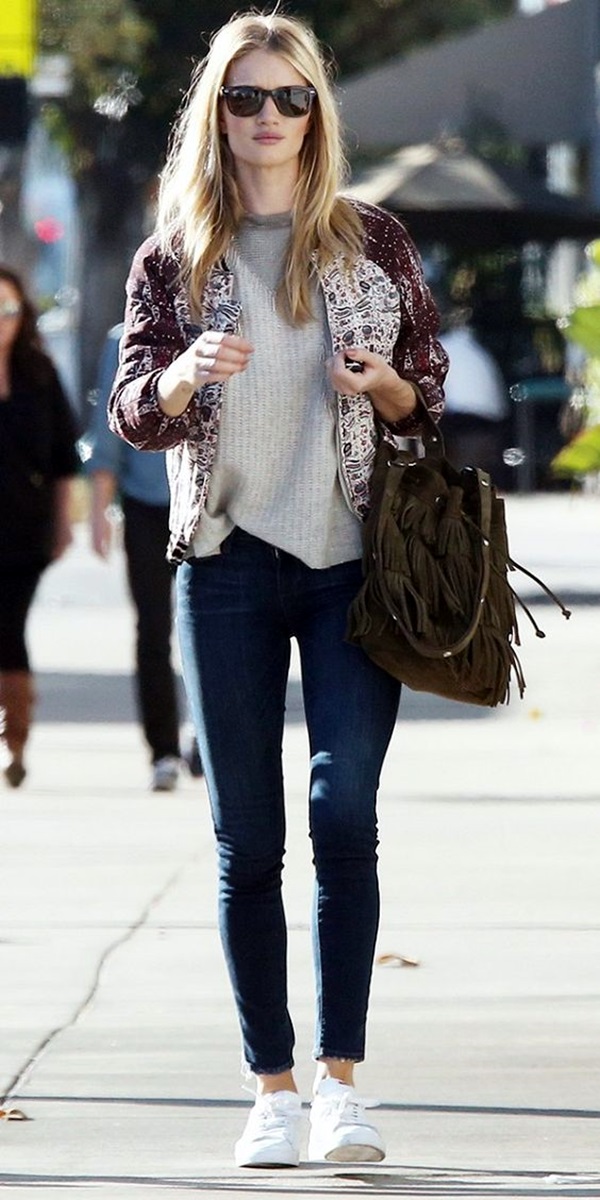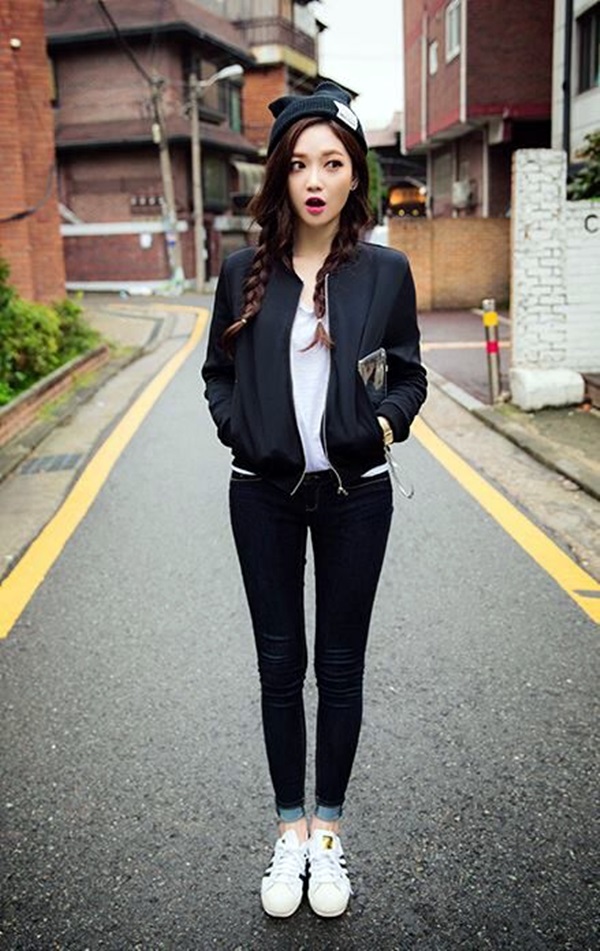 Bomber jackets are a perfect wardrobe special for spring and you can easily layer it over other outfits. For a fashionable spring look, pair your warm bomber jacket with skinny jeans. If you are looking for that extra oomph, glam up your look with a textured purse and a sleek high heel. Check out some ideas to make harem pants look more sexier.
Bomber Jacket with Long Dress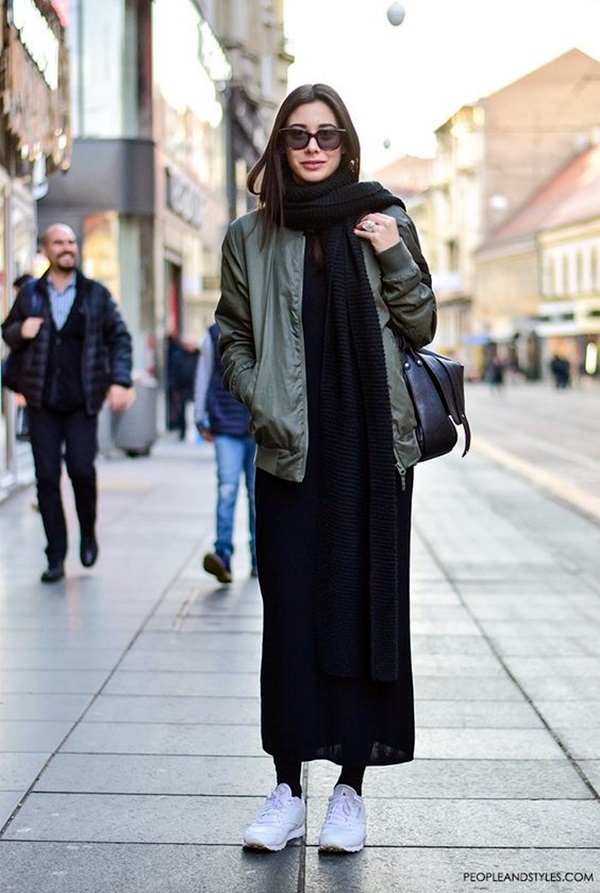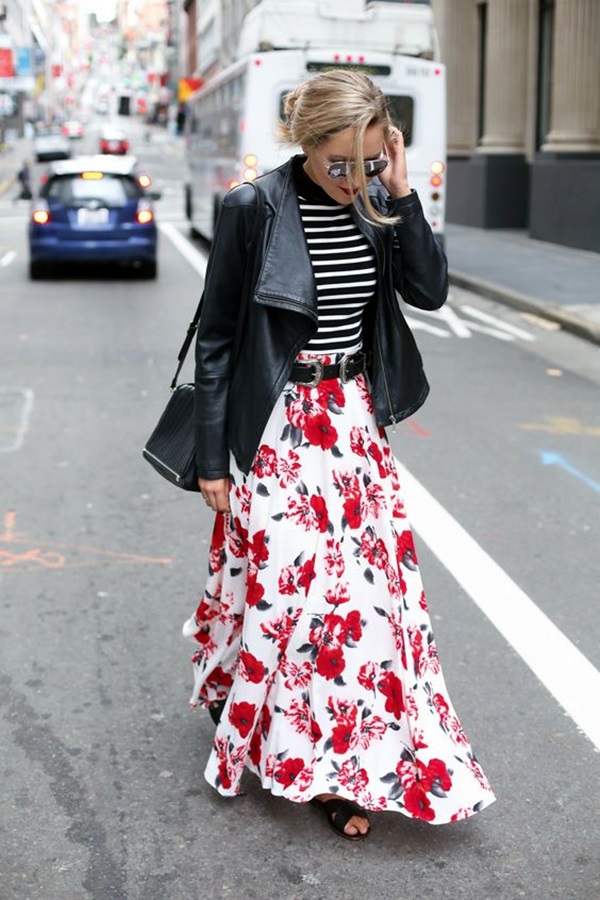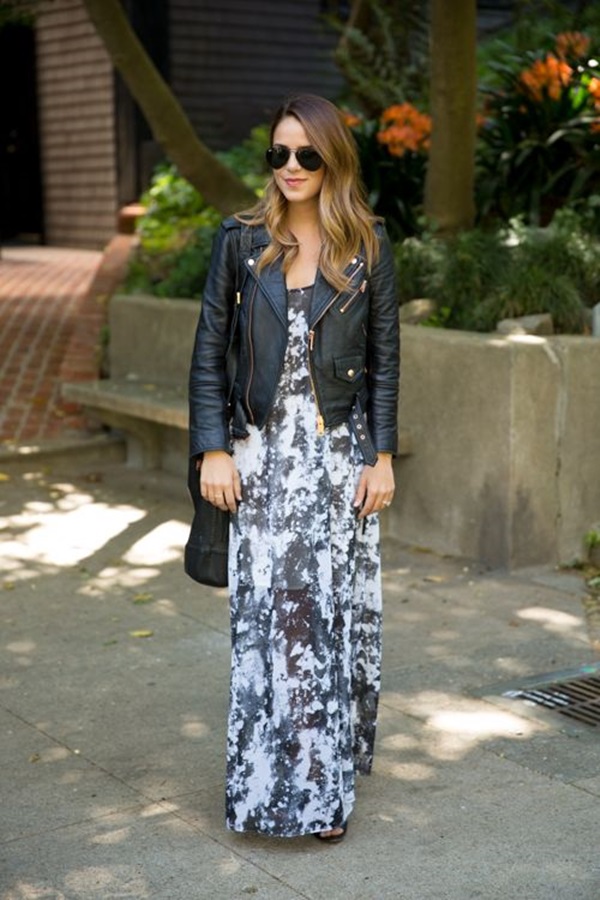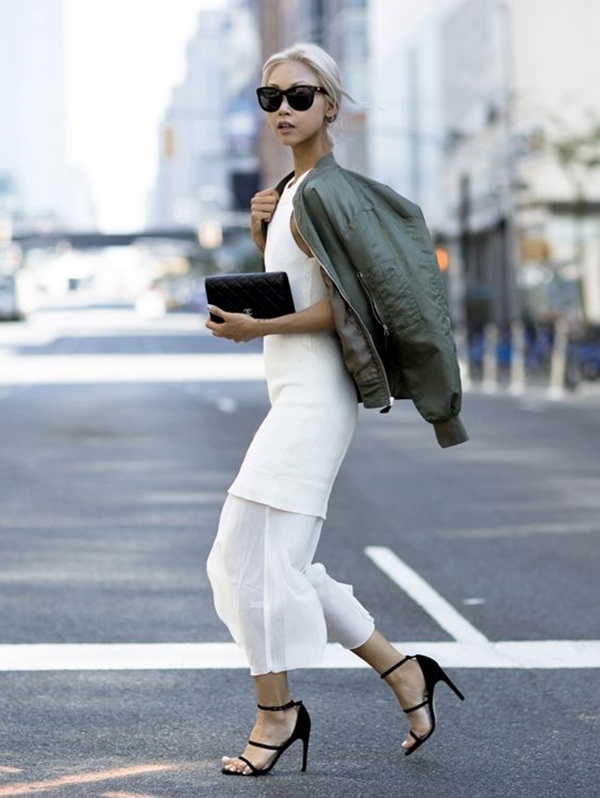 You must be surprised to see that how cute long dresses look when paired with bomber jacket. Wearing tiny floral print long maxi with cropped or fitted bomber jacket looks smashing during winter days. Bomber jacket outfits to try in 2016 are perfect for enhancing girl's beauty to large extent and occupy a large space in women's wardrobe.
The beautiful prints, colors and patterns of the dress make them look unique from others.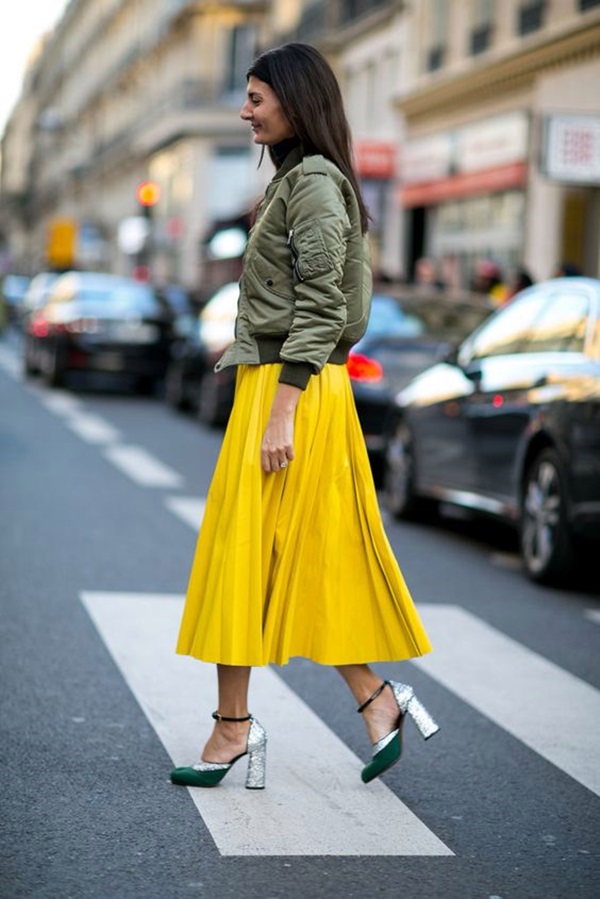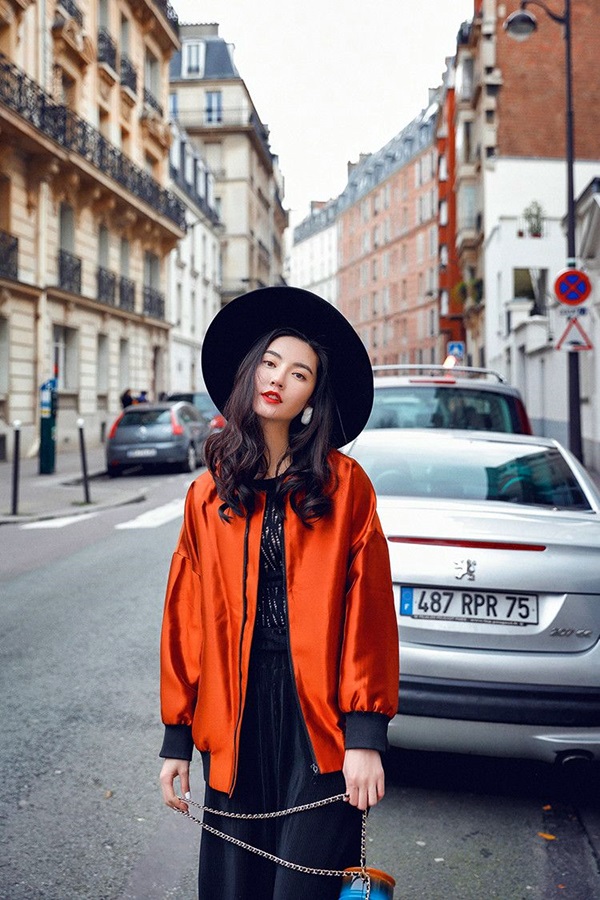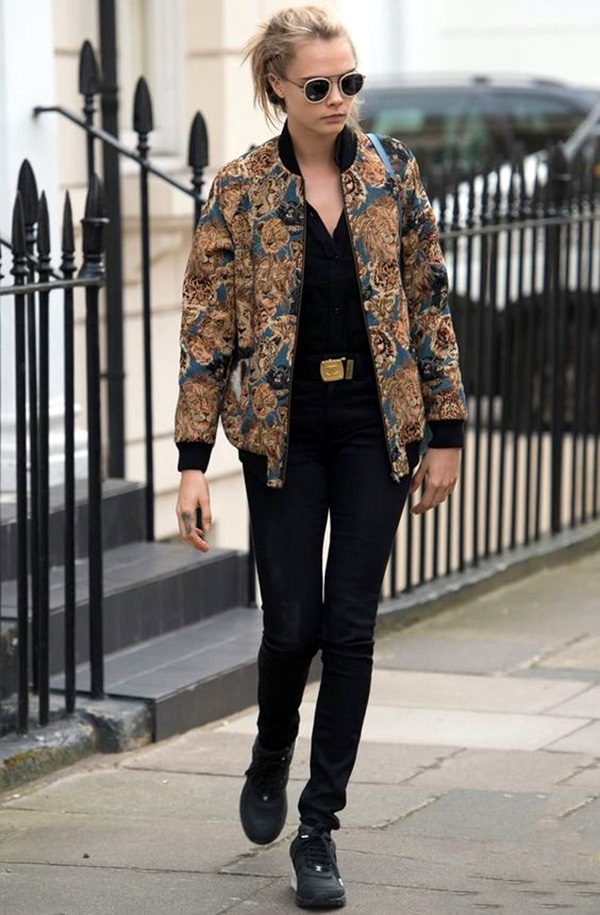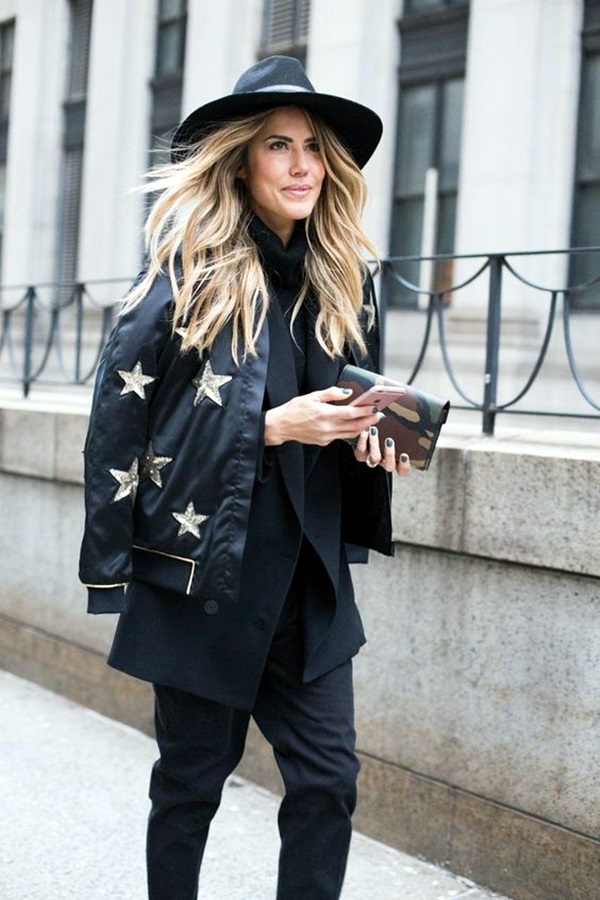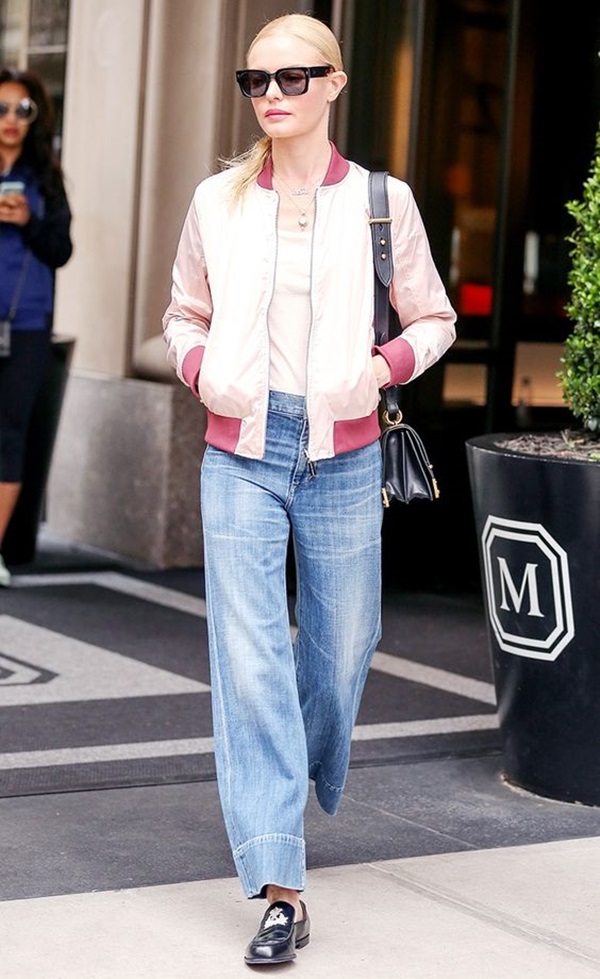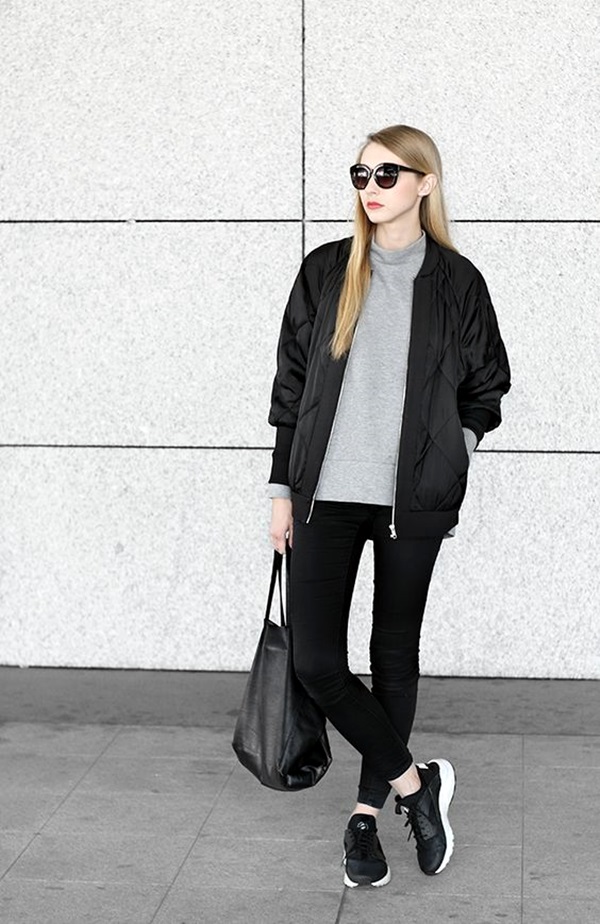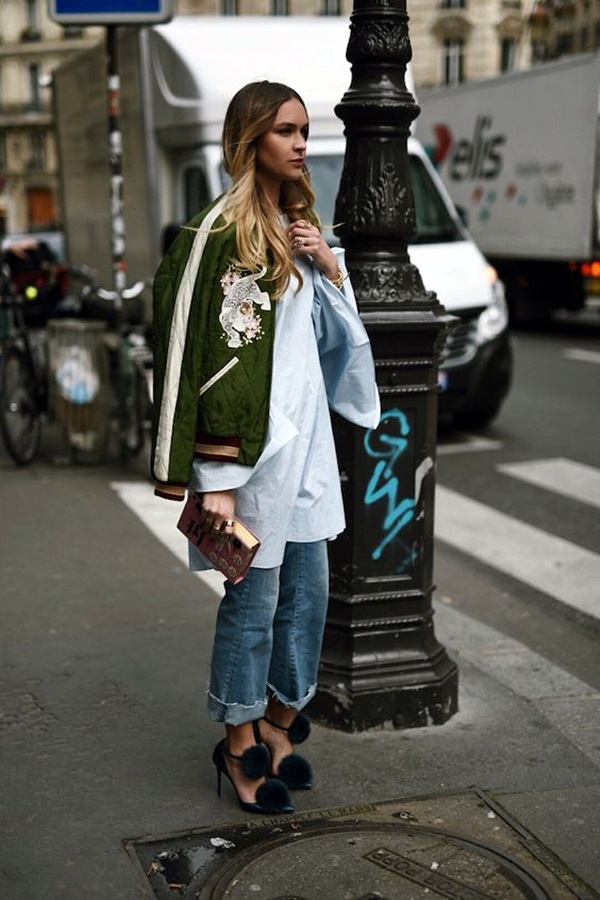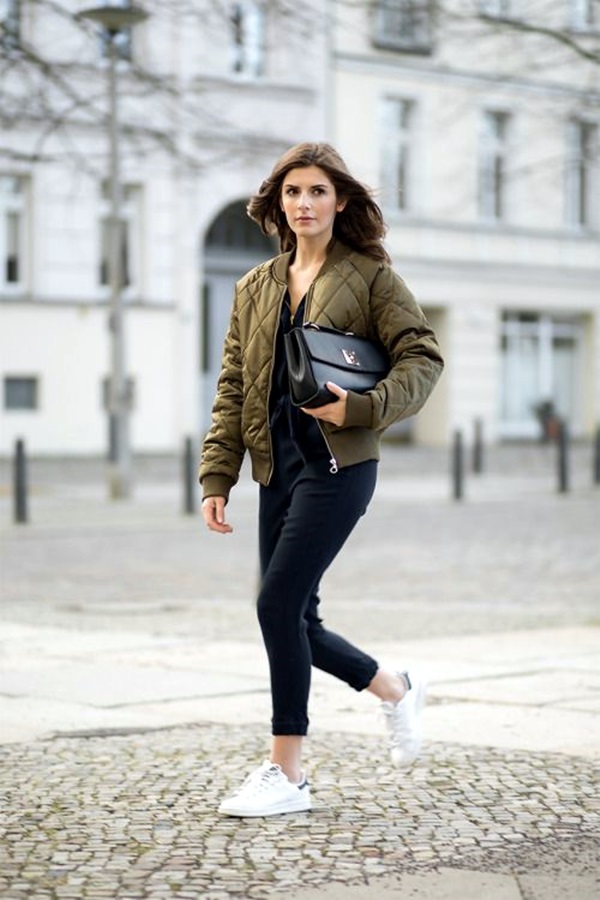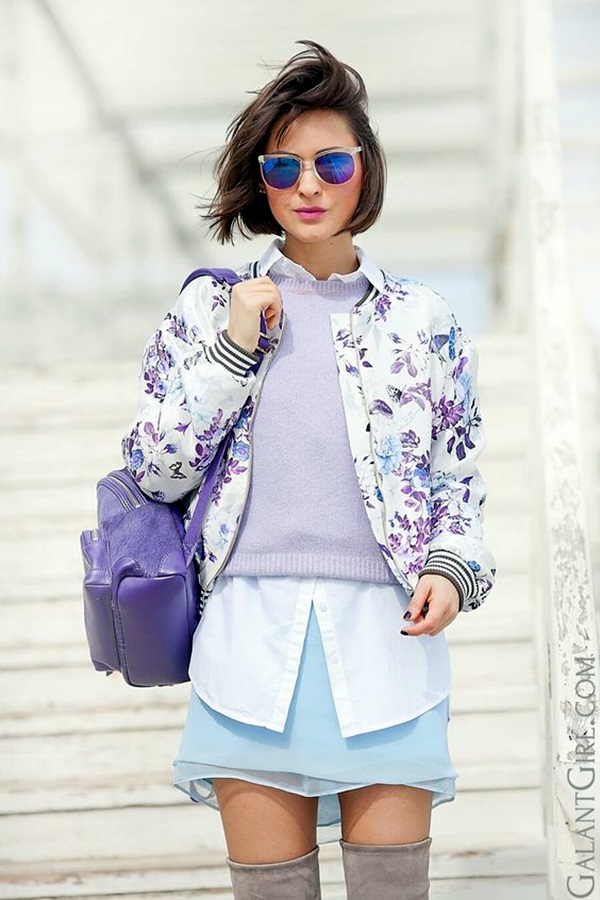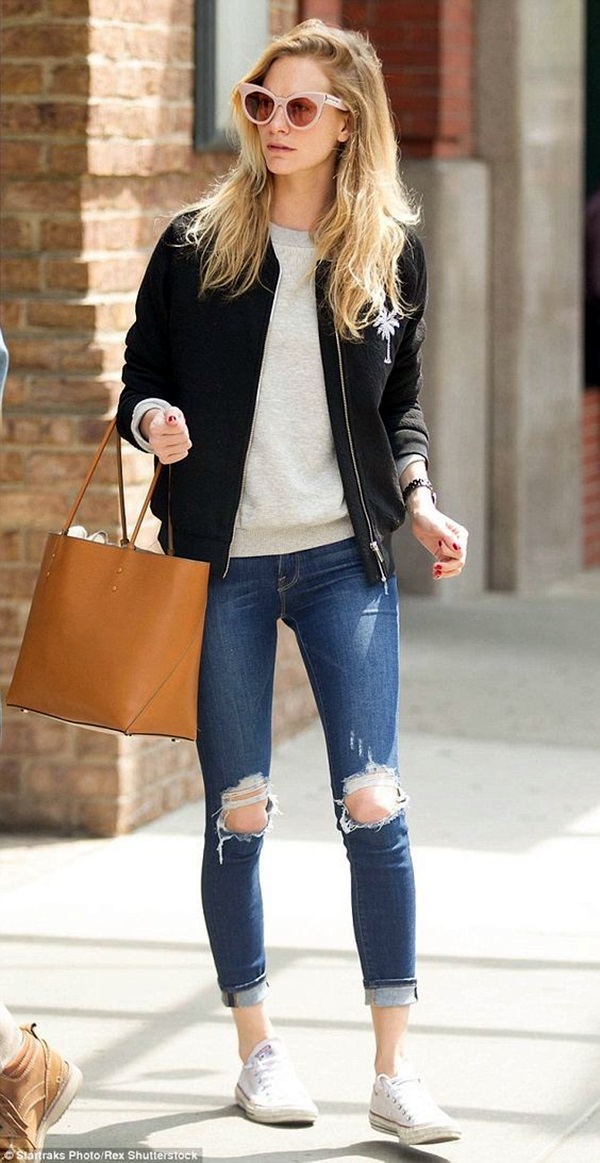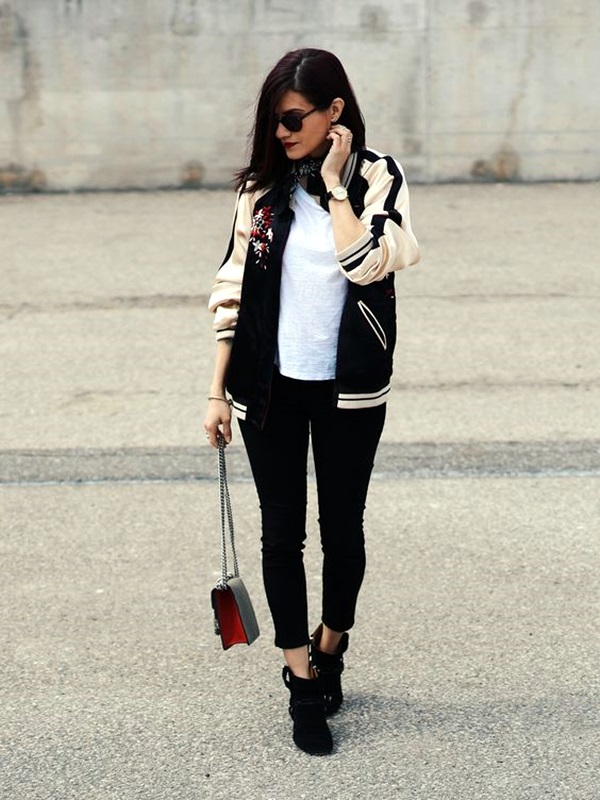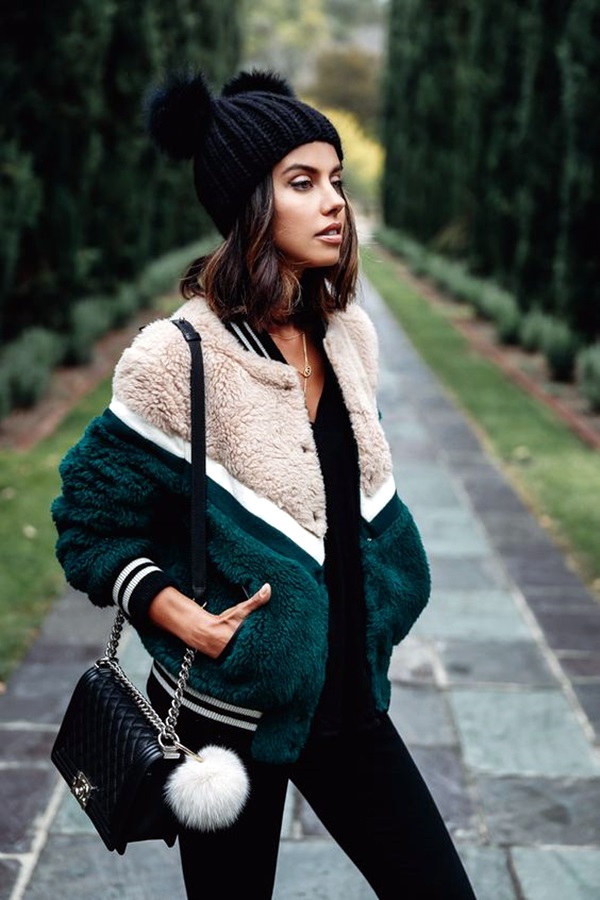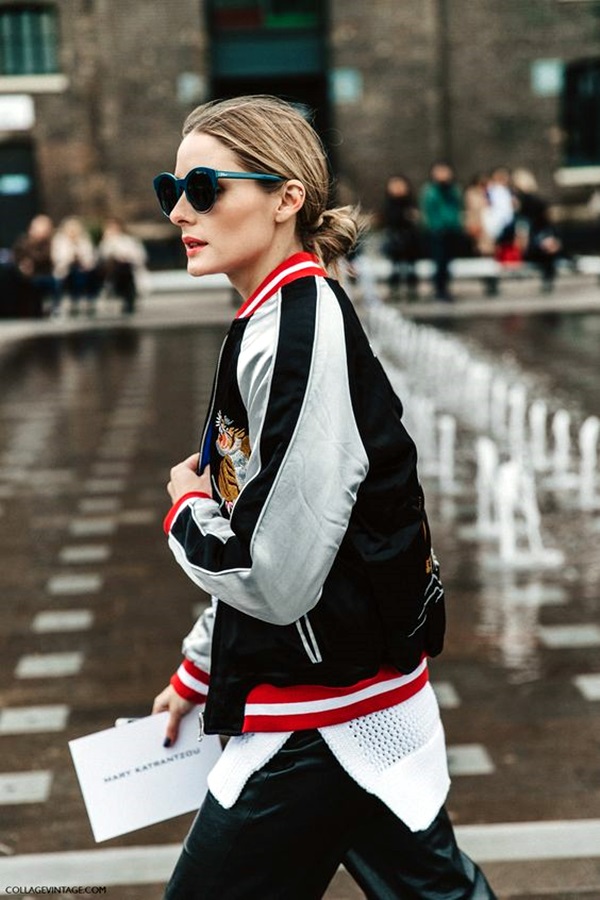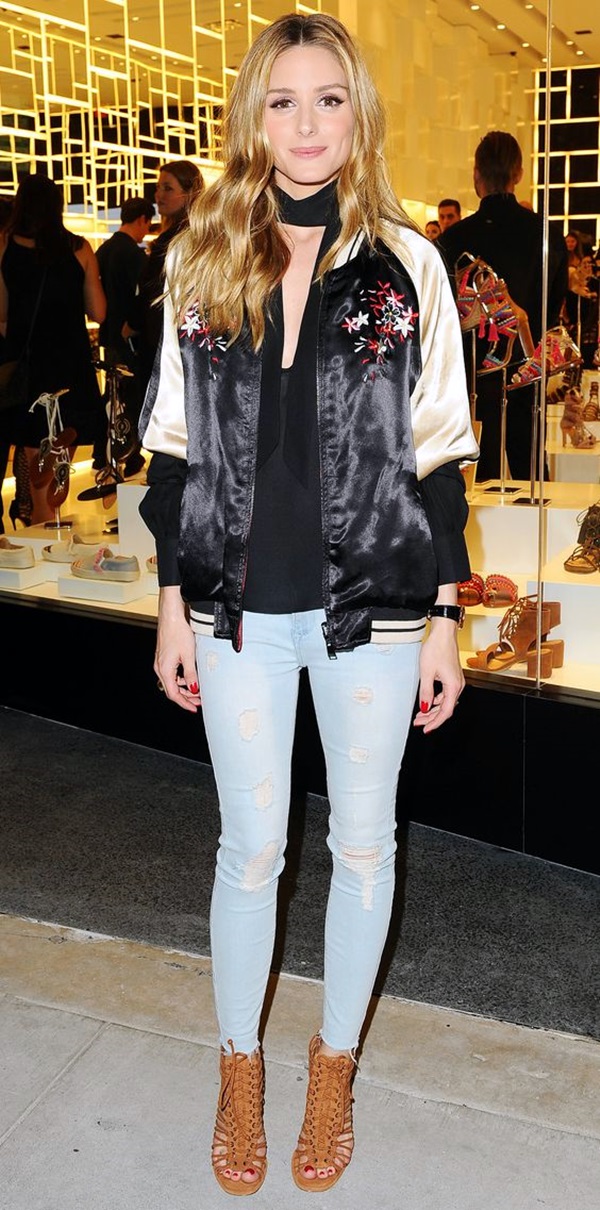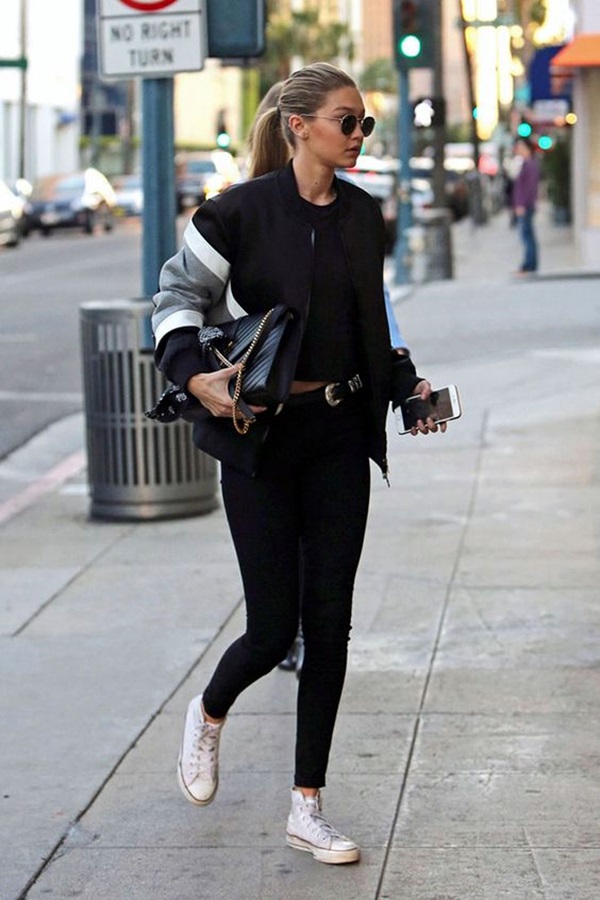 We conclude at end that confidence and attitude are really all you need to rock your bomber jacket outfits stylish look.