Hello…Fashion-Dreamers! This winter season, you are going to find huge varieties of cardigans in every clothing store. But, the biggest question of worry here is how to style them without looking like someone's granny or too boring?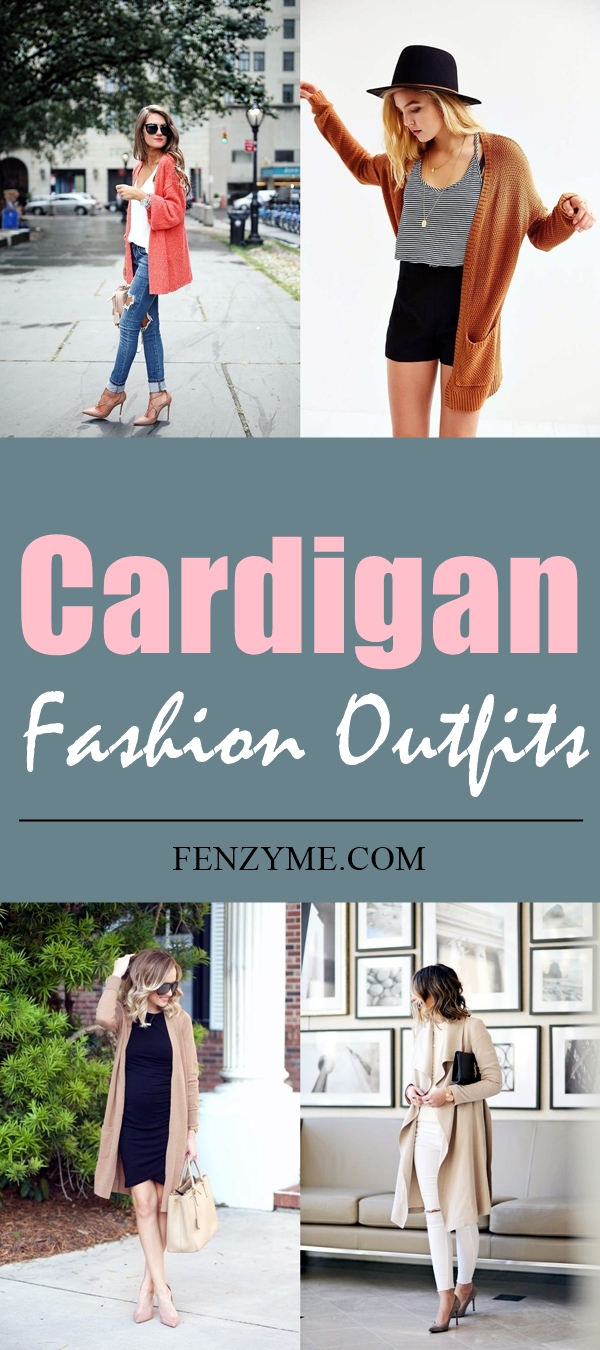 Friends! We believe it or not, want it or not, but we all are fashion victims. Especially, girls and sexy ladies are highly influenced by fashionable world and love to flaunt with cardigan fashion outfits. A cardigan sweater is among those staples every woman possesses in her wardrobe. This cozy layer has proven to be extremely versatile piece for teaming with any outfit. Have a peplum top? If no than you should get some. Here are some peplum top outfits you may like. Do you also want to rock one of these big sweaters this winter? Today, we are presenting new and stylish ways to wear your cardigan this season.
Cardigan Fashion Outfits
Check out the most favorite ways to copy right now!
Wear it with Skinny Jeans!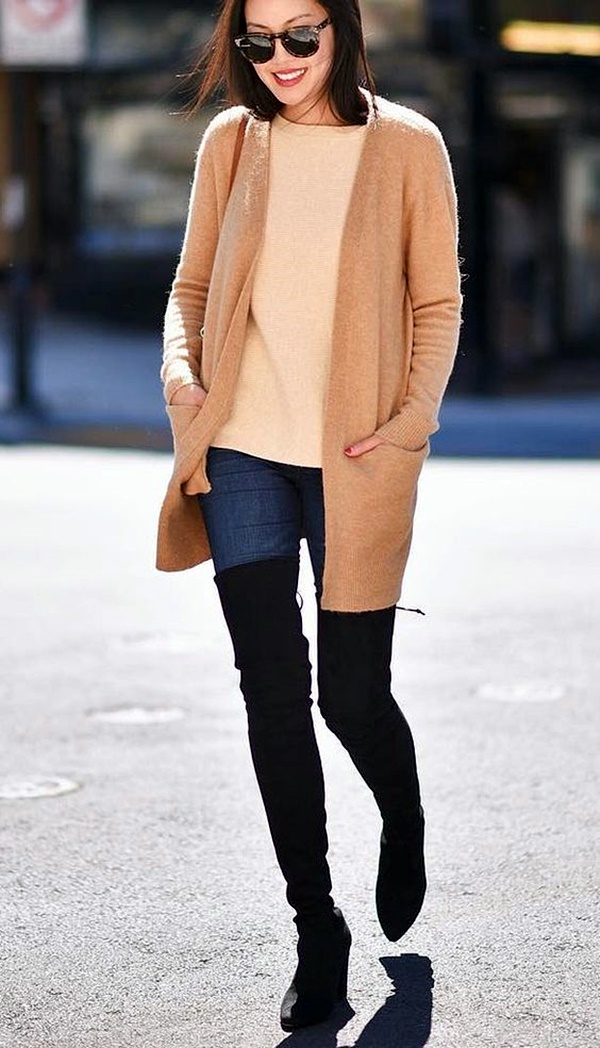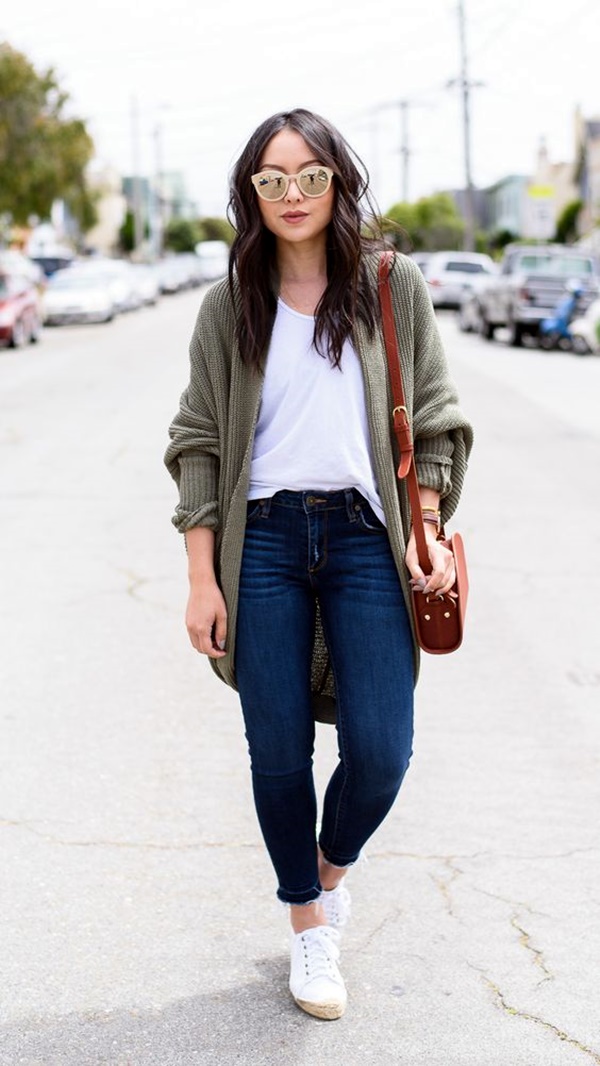 Cardigans seem to be an ideal piece by most of the women as they can be easily dressed up for long hours! Pairing skinny jeans with tank tops and adding long cardigan over it, proves to be among inspirational cardigan fashion outfits to many girls for an evening out with friends. Don't forget to add a statement necklace, a bracelet and matching earrings that complement well with your outfit.
Wrap a Belt around your Waist or Hips!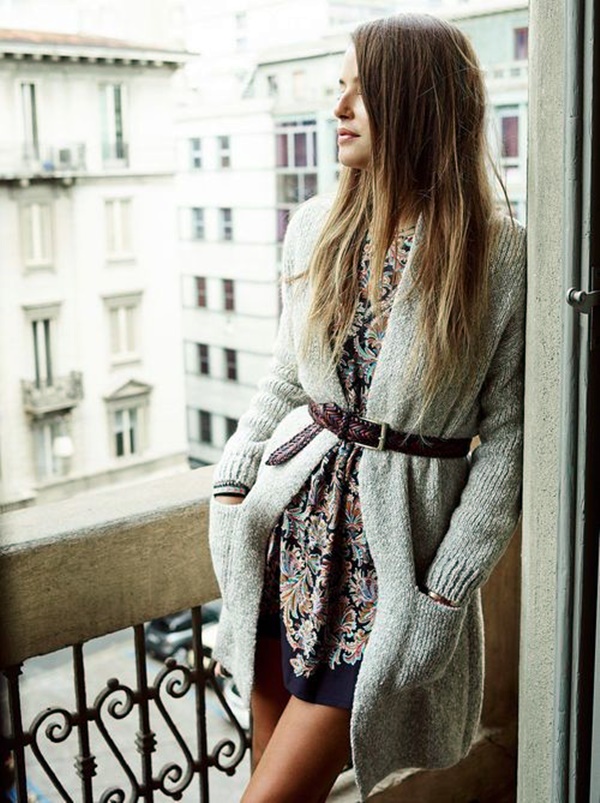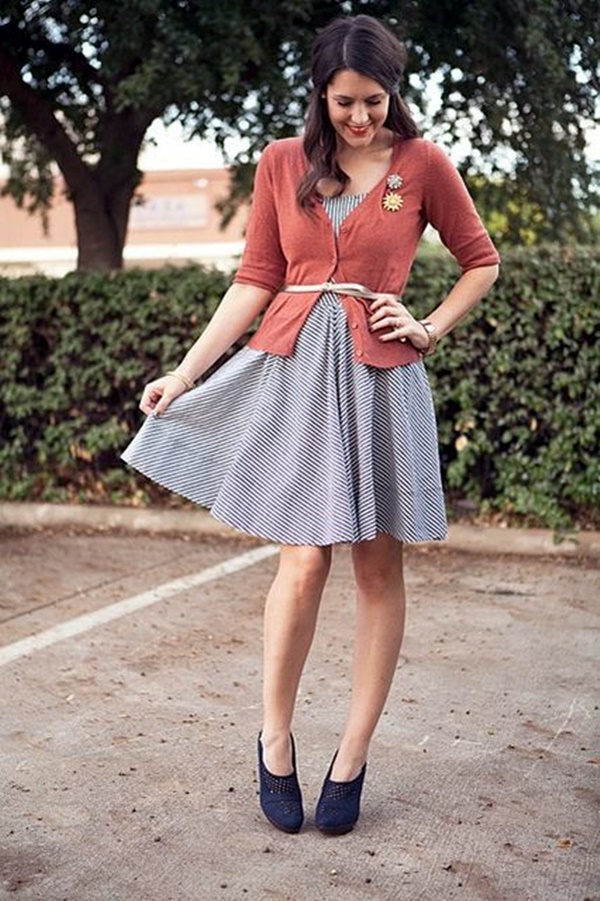 Do you want to give an edgy look to your girlish outfit? Opt for cardigans as an easy way to elevate your look and wear it buttoned or un-buttoned! You can even throw a belt around the middle part of your waist to accentuate or create a waist like look. For an instant twist, wrap a long a scarf around your waist!
Wear it with a Skirt!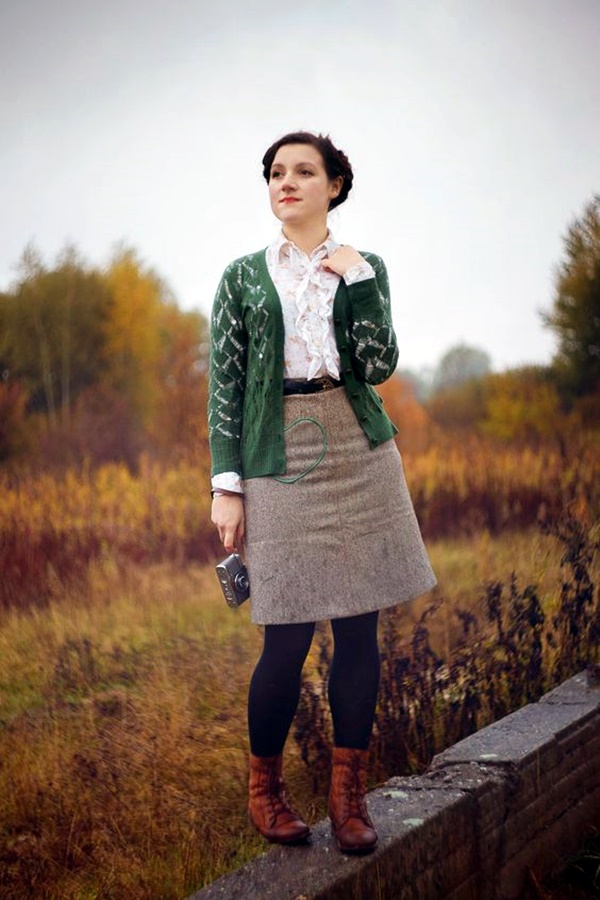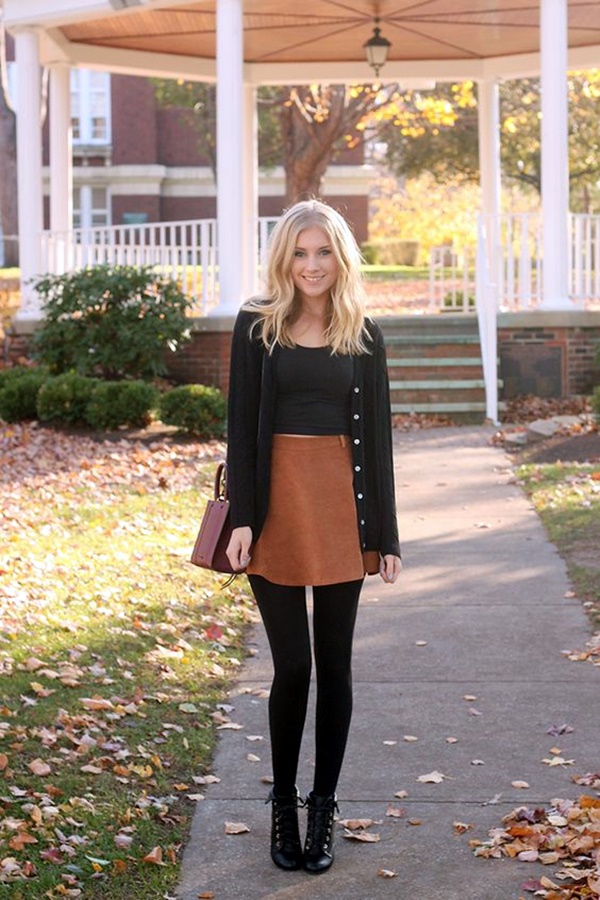 Hmm…Are you planning to surprise your friends with cute 50's look this winter season? Best idea is to wear a classic hip-length or cropped cardigan as a top along with a skirt of your choice and keeping the occasion in mind. You can opt for skirts like – sleek pencil, circle and ruffled.
Cardigan with Long Dress!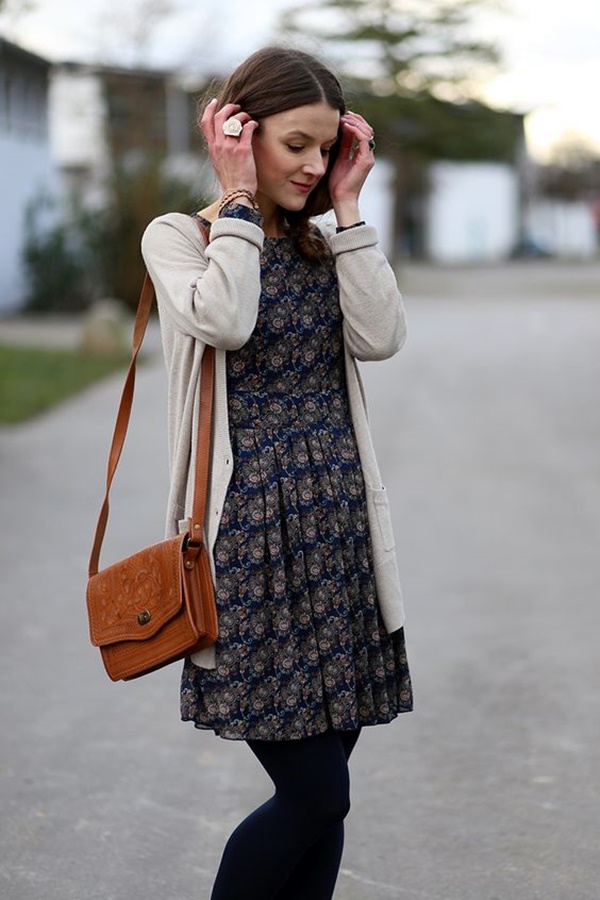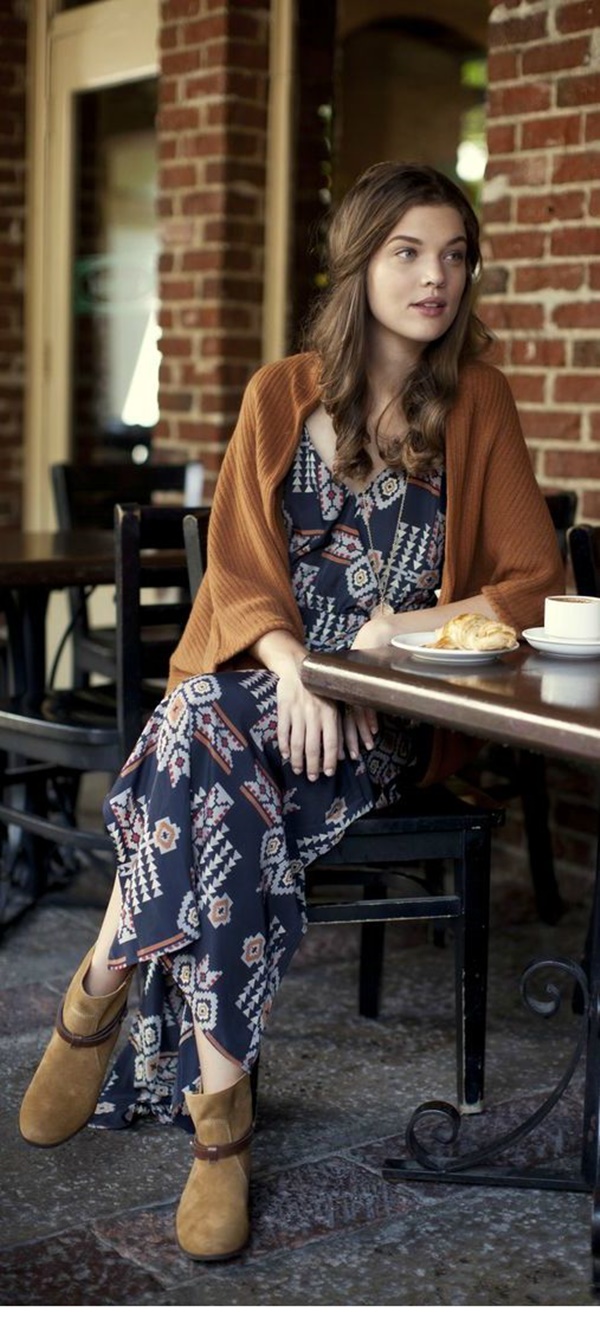 Hey…Beauties! We bet you will be surprised when you will see long dresses paired with simple-style cardigan. Styling floral print long maxi with cropped or fitted cardigan looks smashing during cold winter days. However, cardigan fashion outfits are perfect choice if you want to enhance your beauty and really occupy a large space in women's fall wardrobe.
Layer it with a Turtleneck Sweater!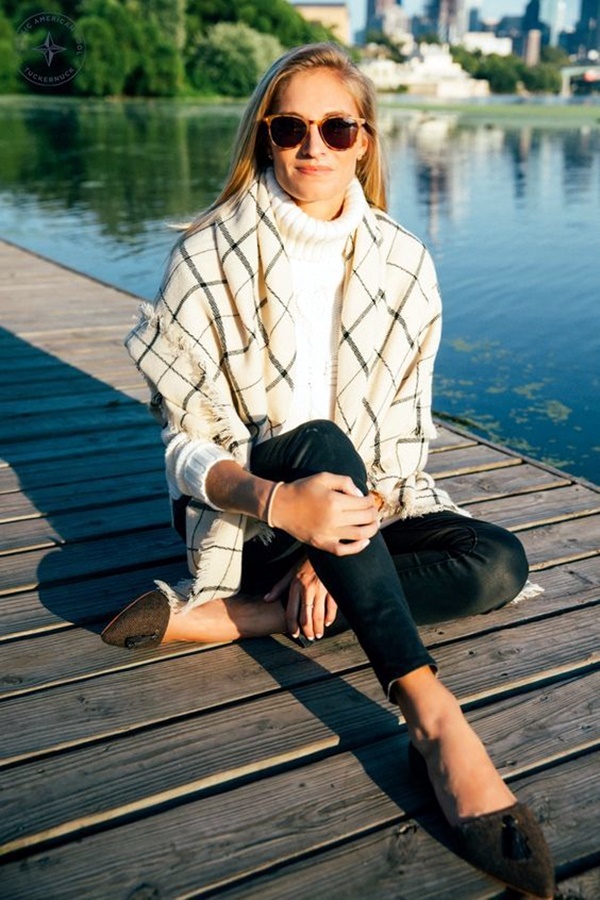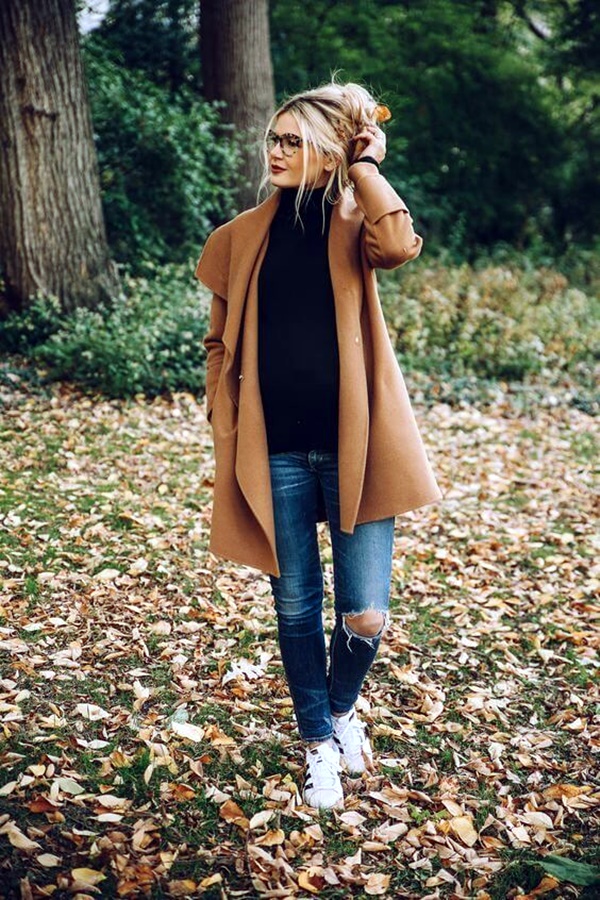 Go for a Bohemian look this season! Wearing a plain cardigan with a colorful turtleneck warmer or sweater will definitely give you an exotic unique look. And…yes, how you can forget to top it off with a layered chain or beaded necklace. Here are Christmas Party Outfit Ideas that will fulfill all of your urges and hungers for stunning outfits for Christmas. 
Top it off with a Brooch!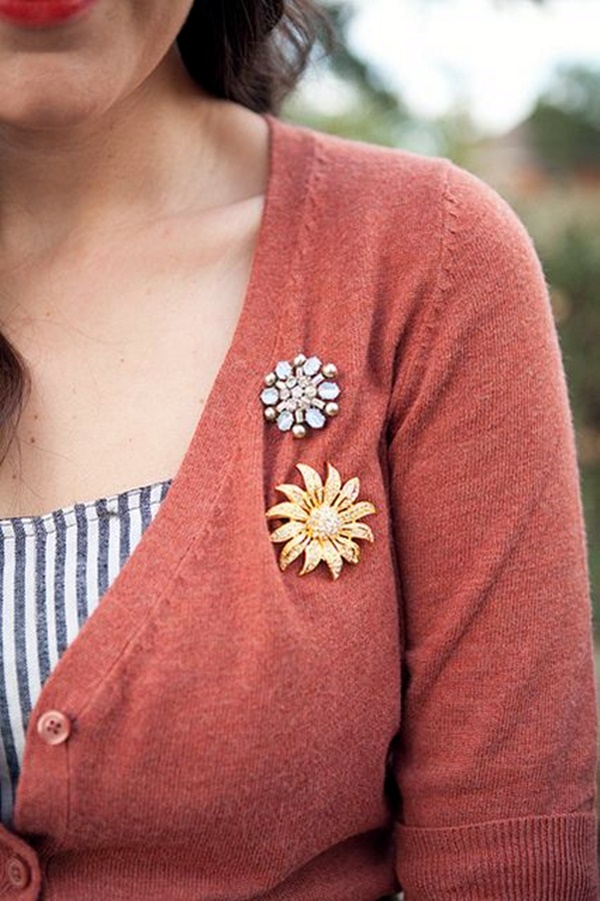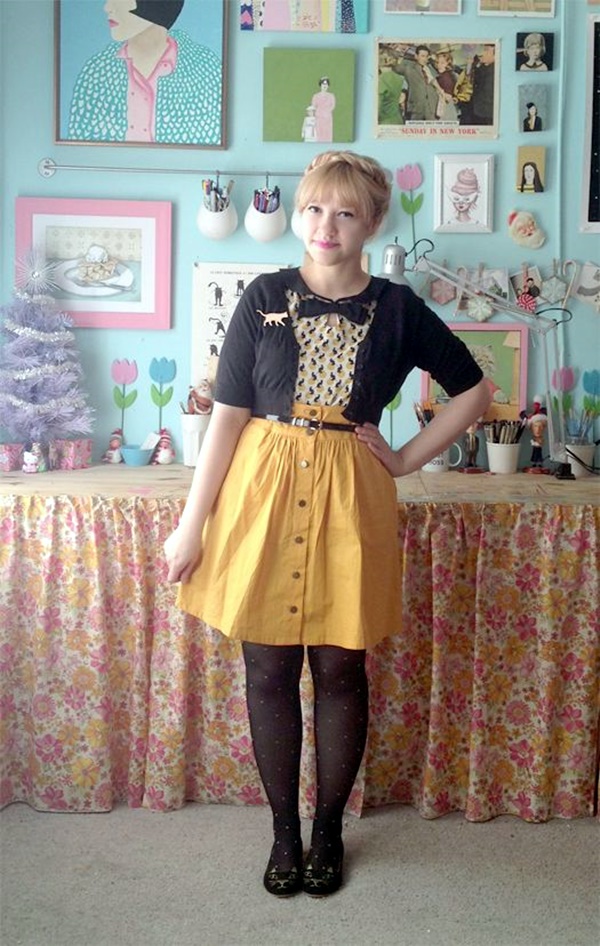 If you are romantic by nature, then it's the perfect style for you to impress others! Simply place the brooch in the classic way: on the left or right side of your chest and others will be forced to compliment you for your unique outfit idea.
Wear it with Denim!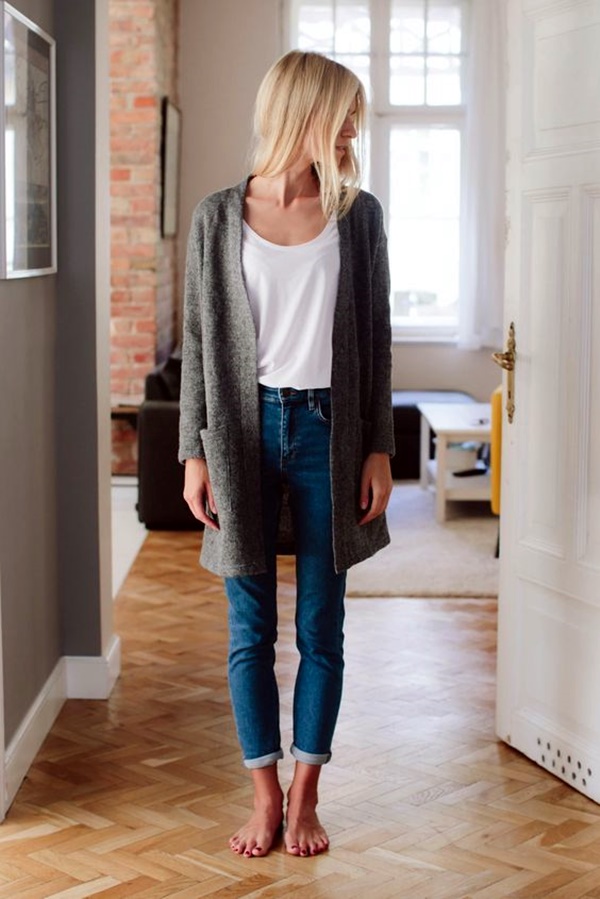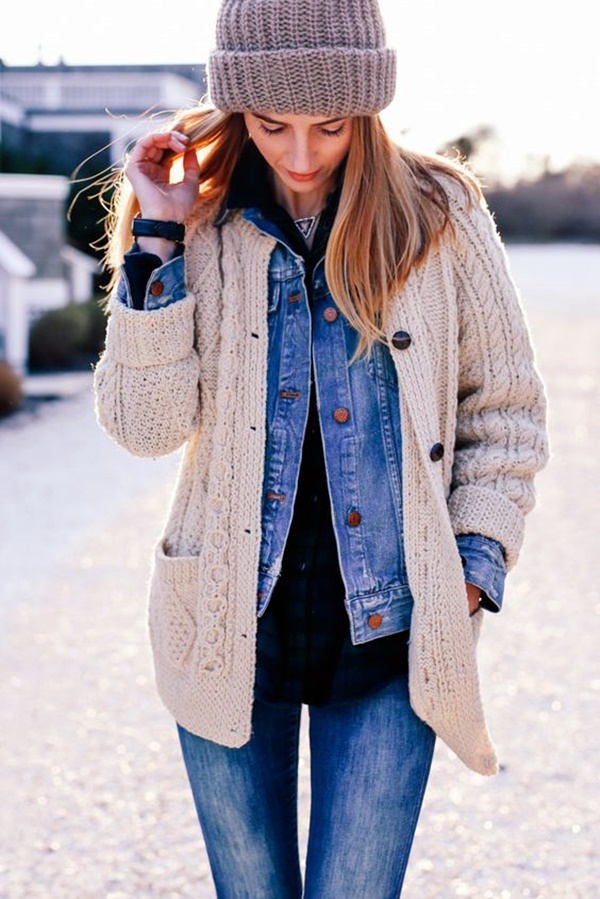 Are you looking for an extremely versatile piece this winter season to achieve an effortlessly chic casual look? Styling long cardigan with denim staples is a perfect way to achieve a sporty vibe and look elegant. For more sophisticated touch, add pop of colors.
Wear it Unbuttoned!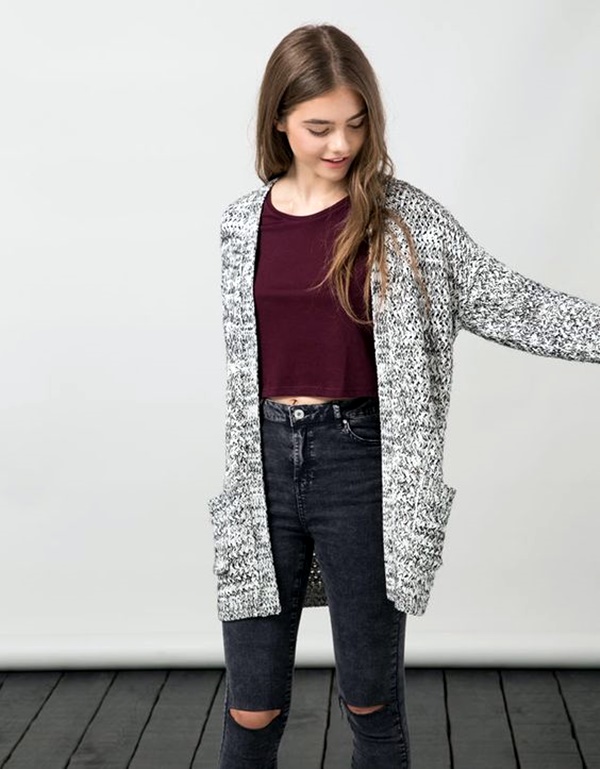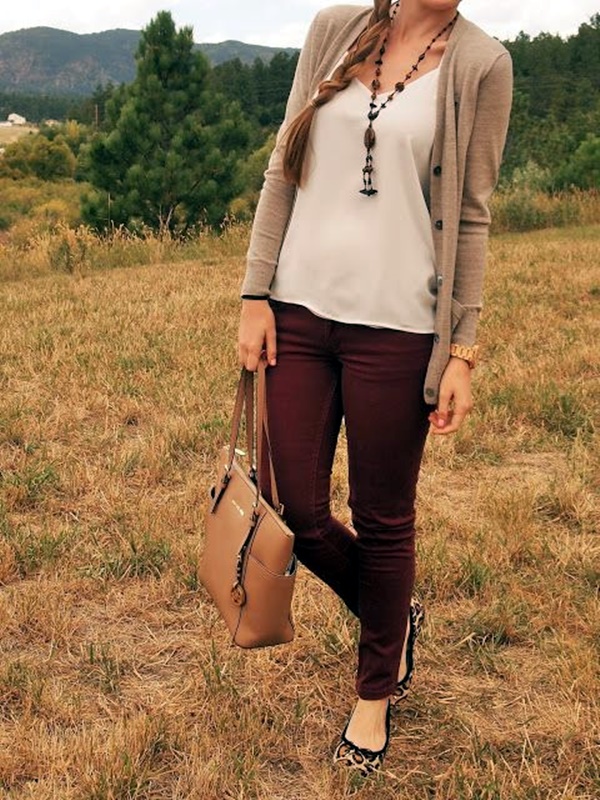 Unbuttoned style cardigan seems to be popular choice among women. This type of cardigan works well in chunky or thick knits. Balance the length of your unbuttoned cardigan fashion outfits by wearing it with a short skirt or shorts. Stay cool and look trendy! Winter are arriving and it is time now to turn the world into ice by making them feel cold as they see your gorgeous hot winter look.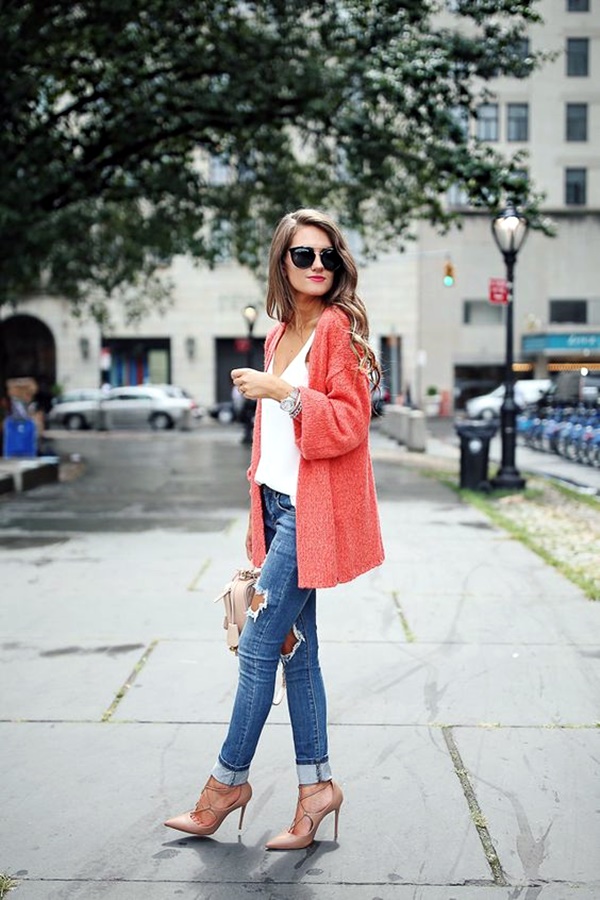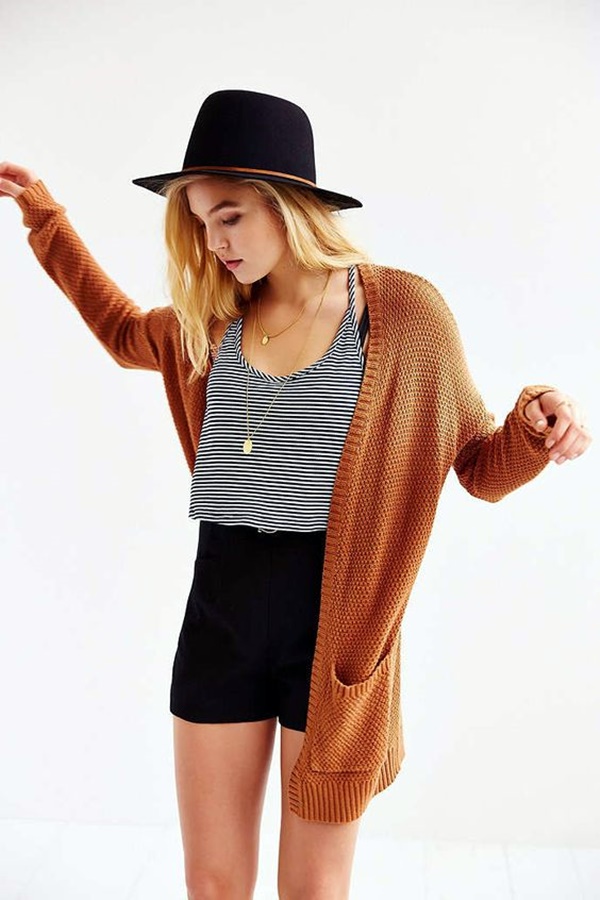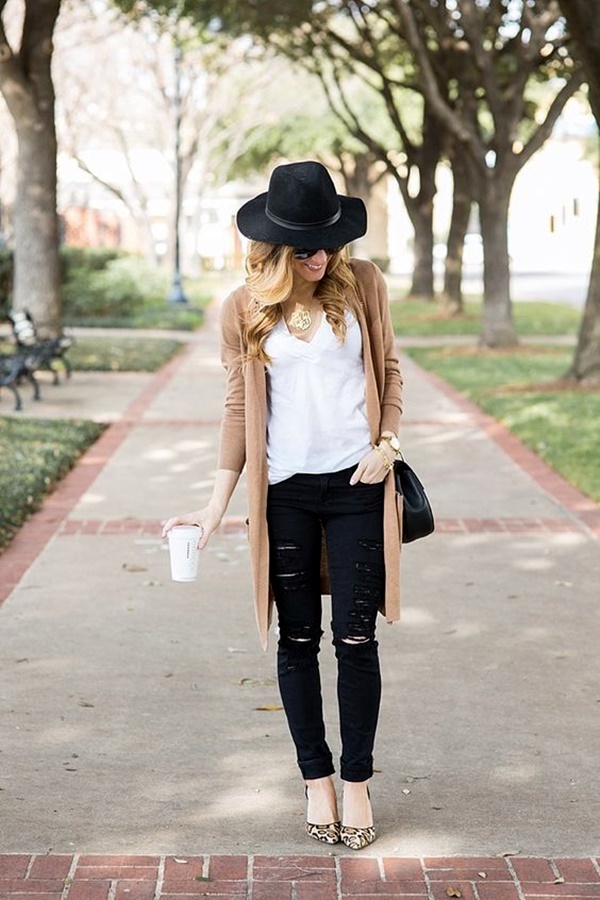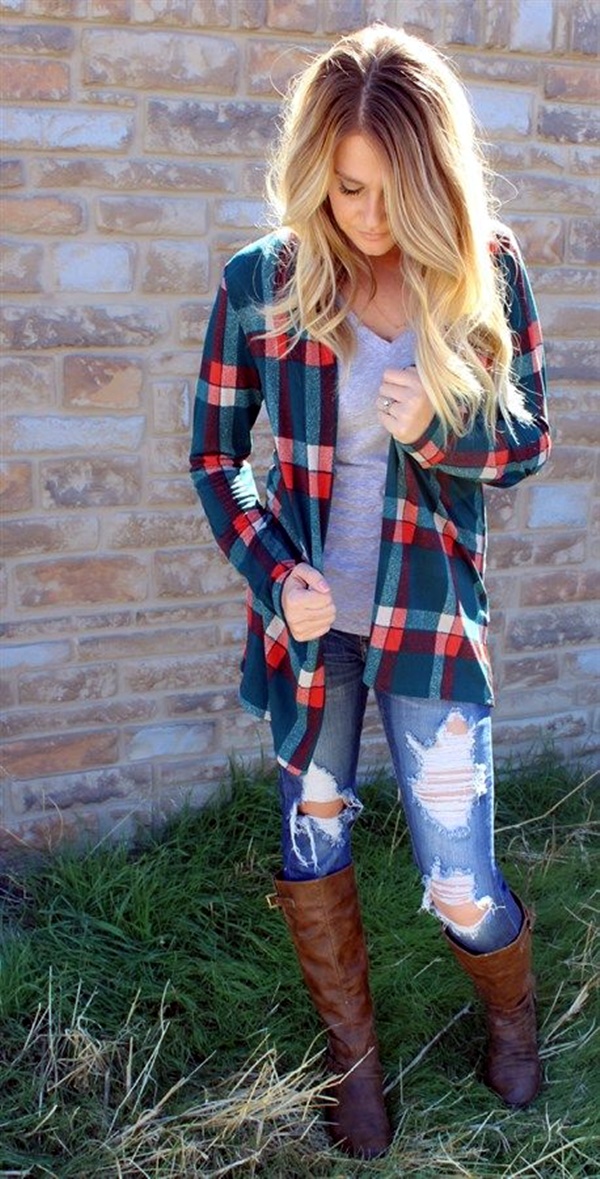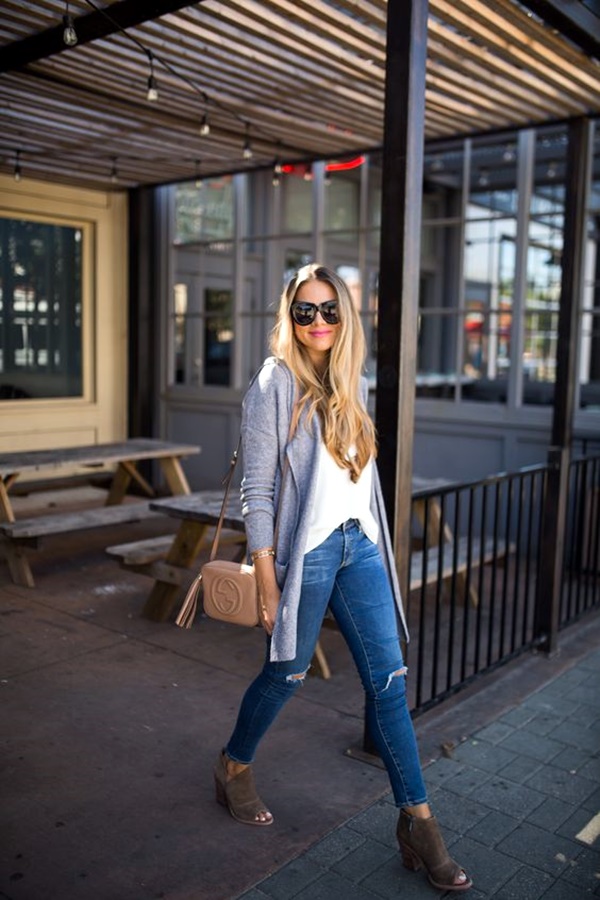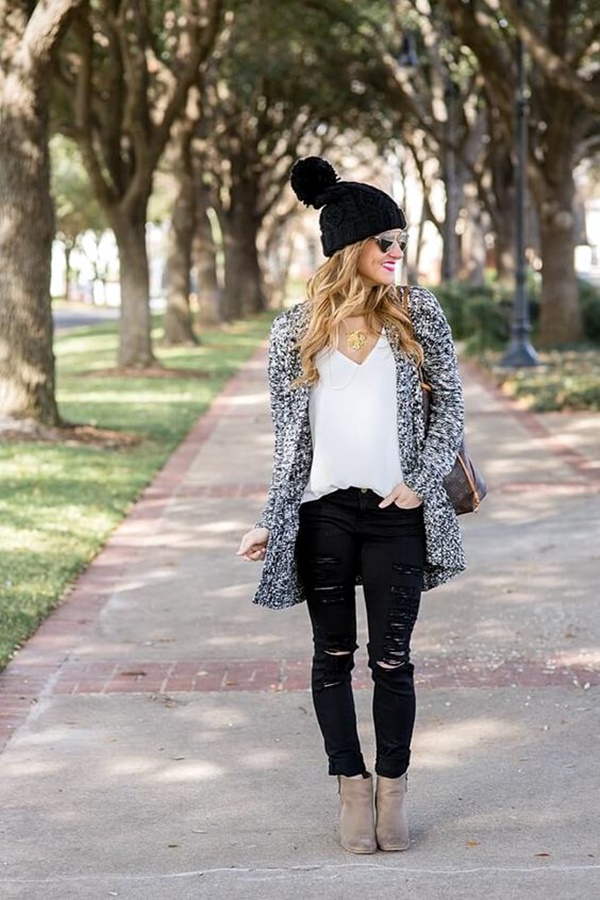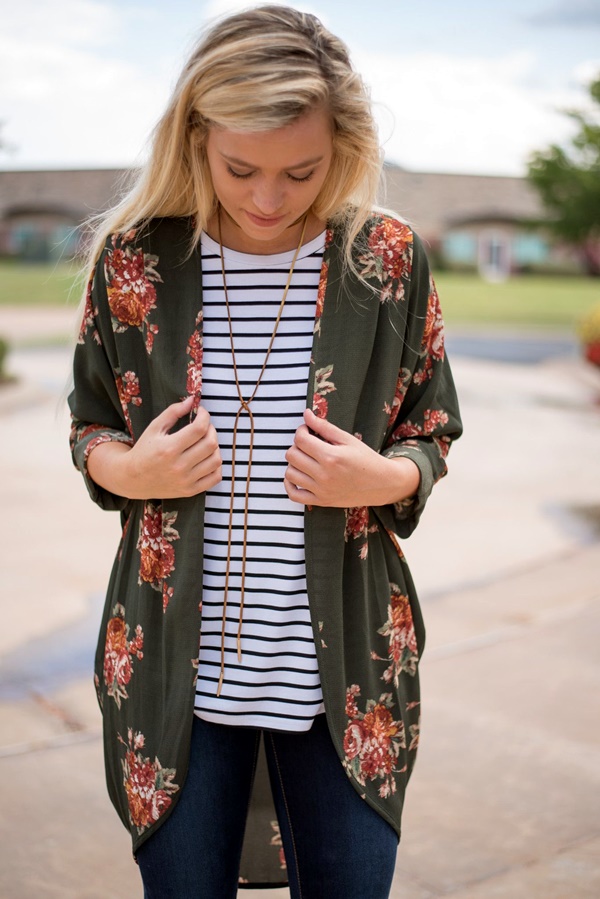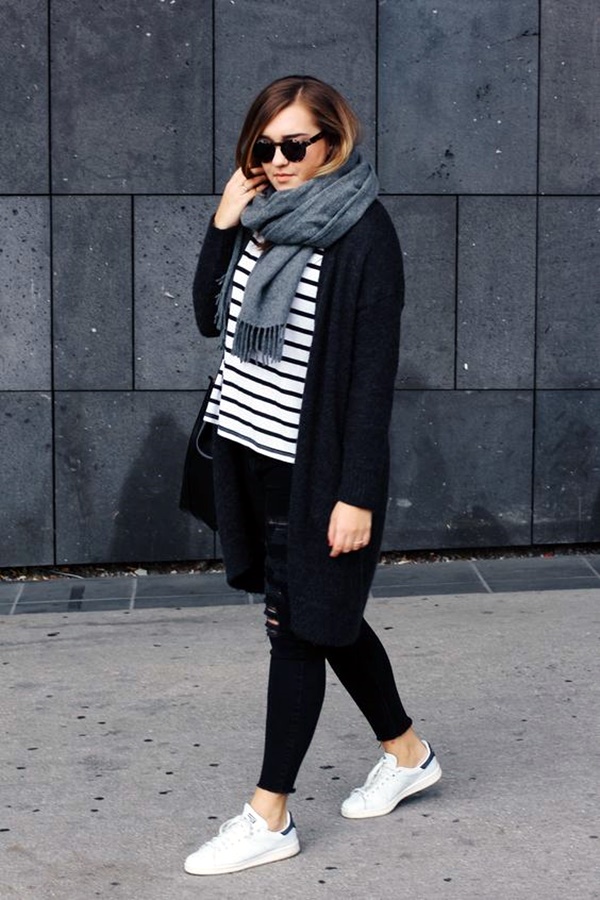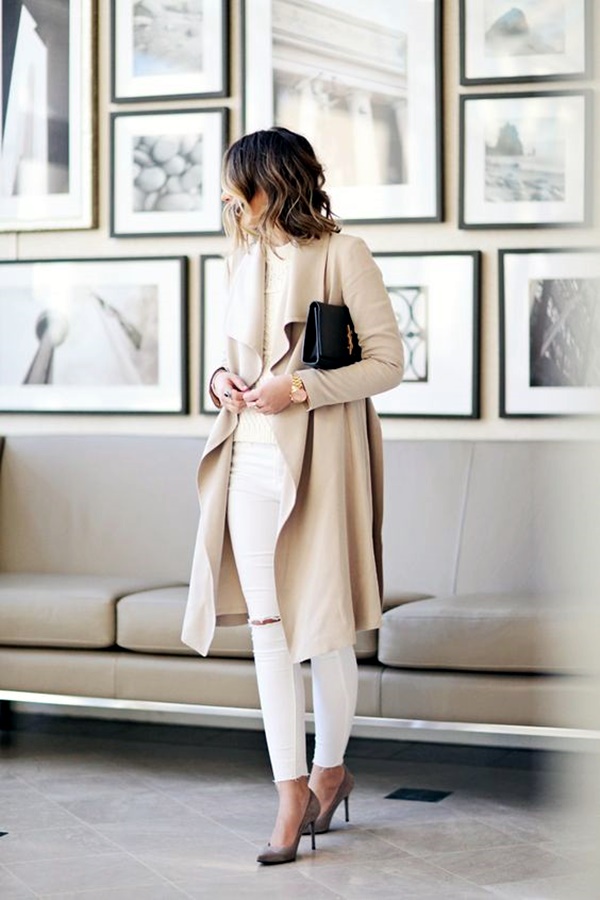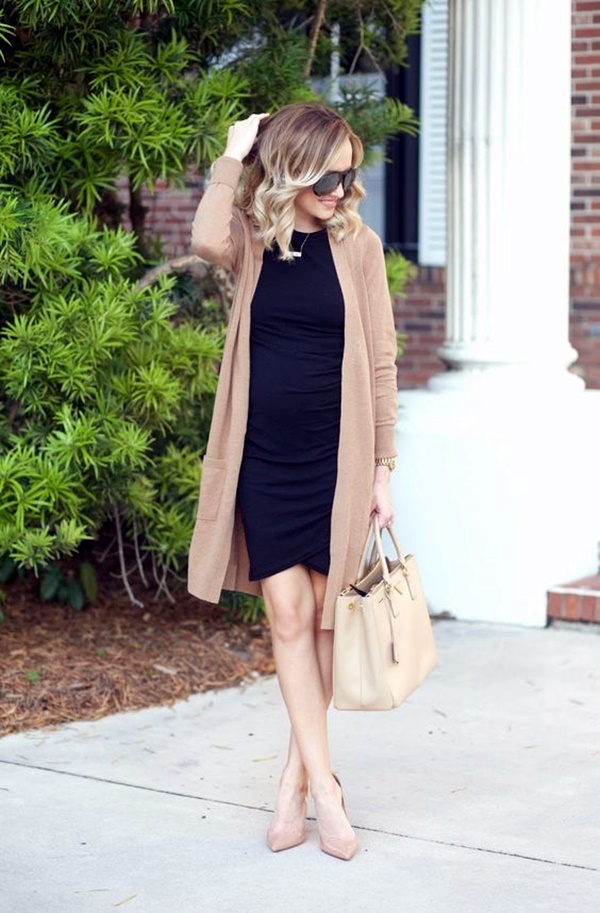 Many of you LADIES out there…usually think that cardigans are only limited to casual wear, but this season cardigan options are in vague as a mixture of trends popular on the runway and those on street.