Culottes are back and are back with a bang! Wondering what culottes are, well if you google it, it will show that culottes are women's knee-length trousers, cut with full legs to resemble a skirt but that's just the meaning the feeling of it is rather awesome. If you haven't tried culottes yet, it is time you get one! We can promise you won't regret.
We totally get what is coming to your mind, you are thinking as to how you will pair it, which top to team up with this etc. But what are we here for then! We are here to help you baby! We can't see the beautiful you stressing at all! You can also try Harem pants, they look sexier when tried with these outfits.
Casual Culottes Outfit
We will tell you some of the best casual culottes outfit! And there we go…
The one for your routine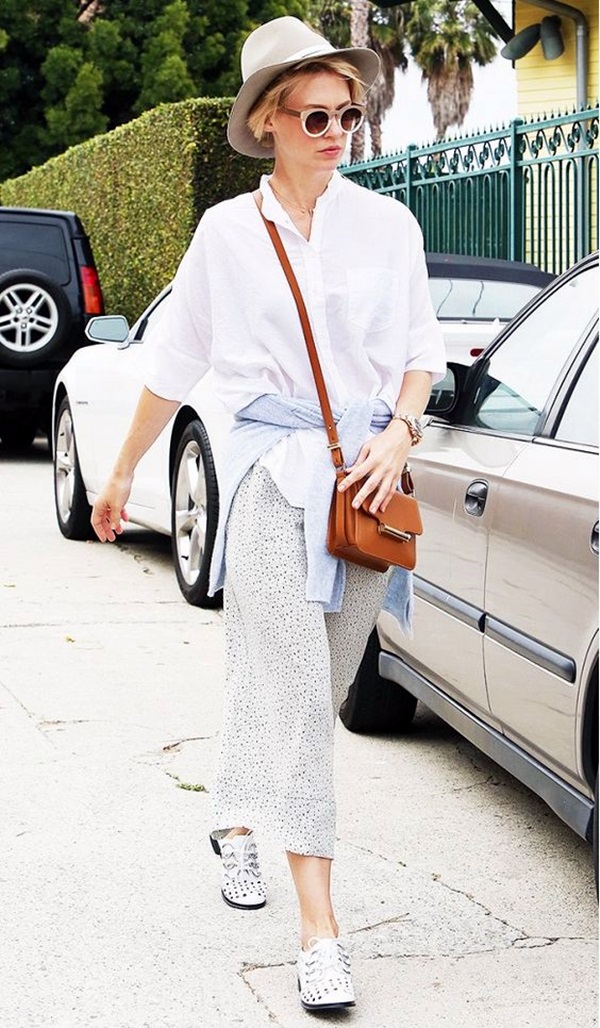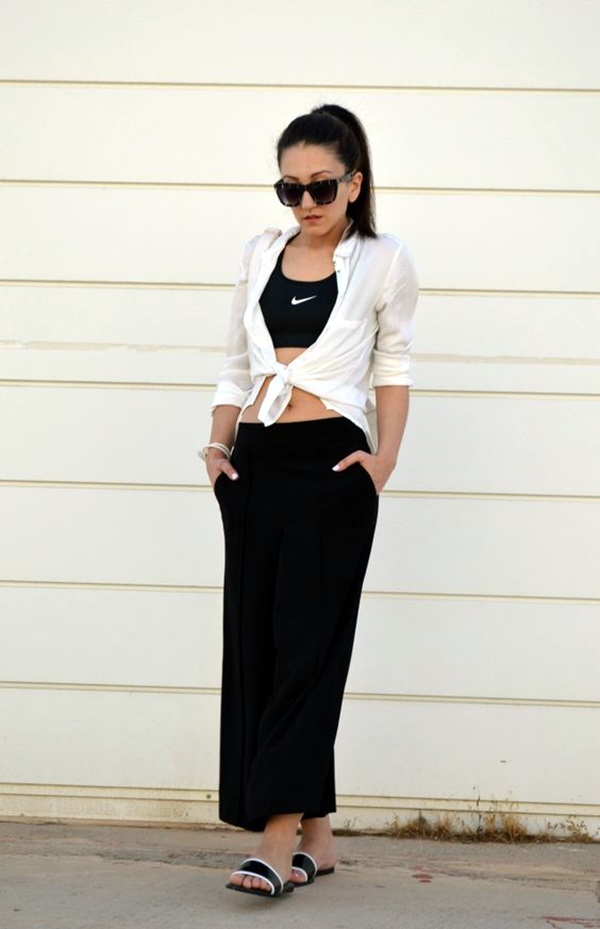 A button up shirt tied at the bottom and dark brown or beige culottes with it is something you can even wear for office. It will look official yet casual. You can wear any other contrasting culottes with your white buttoned up shirt.
When it is chilling cold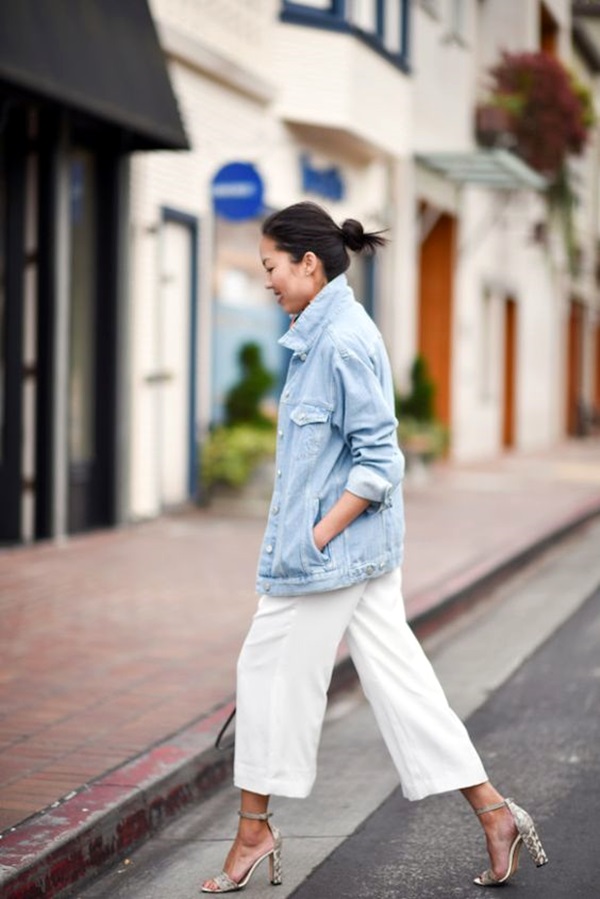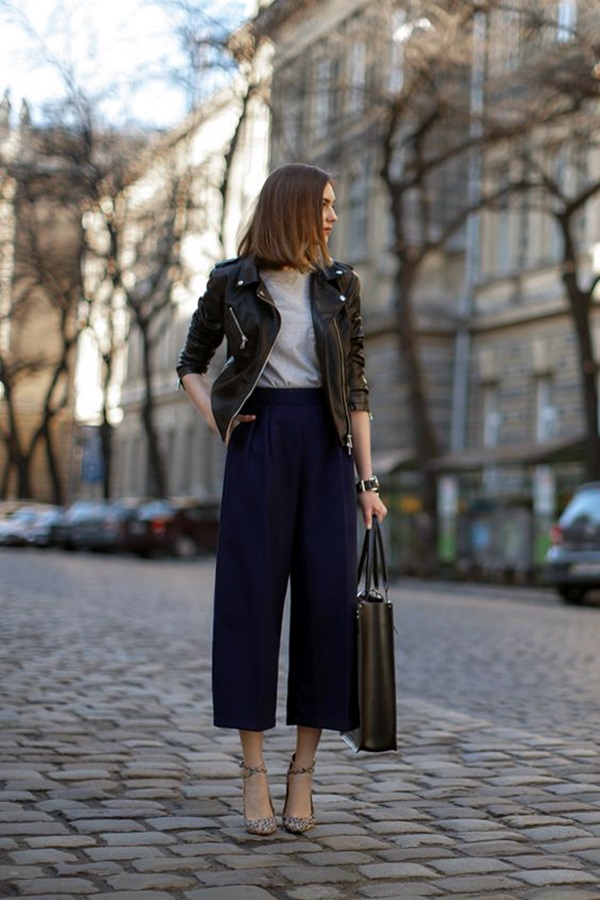 If you are feeling cold opt for a jacket over your top and pair it up with nice culottes. To add to it further select a pair of some good heels and gets going girl!
The one for summers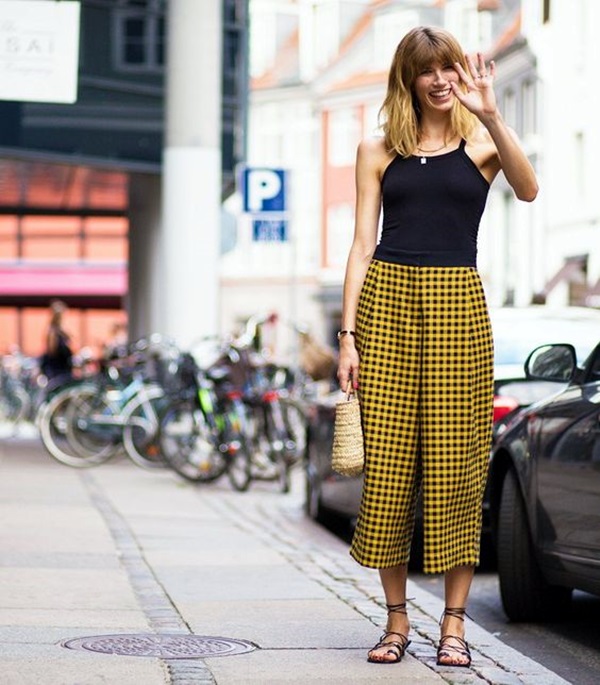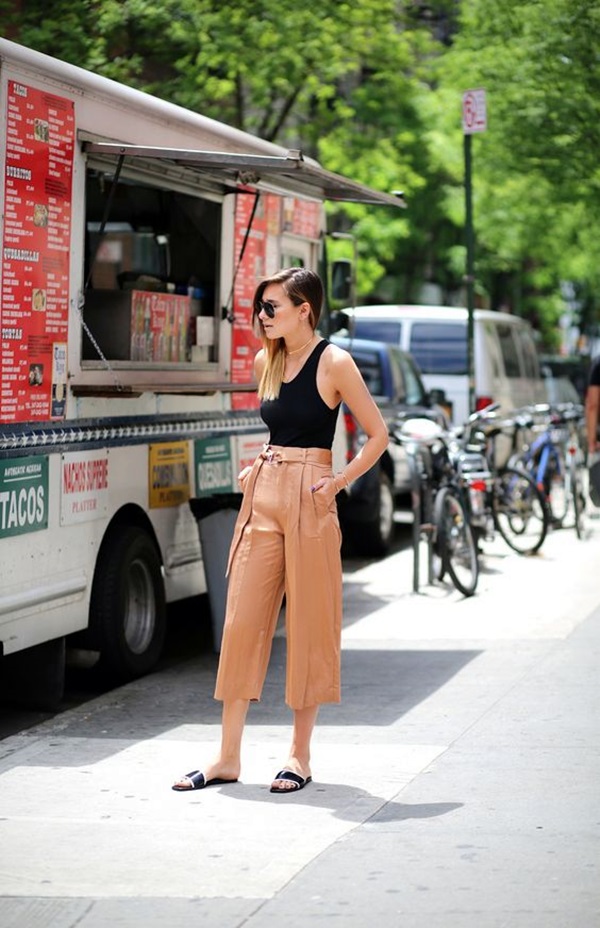 A tank top and black culottes is something which we can call real casual culottes outfit. You can opt for a stripped tank top and plain culottes to make the pair look cooler.
Make it stylish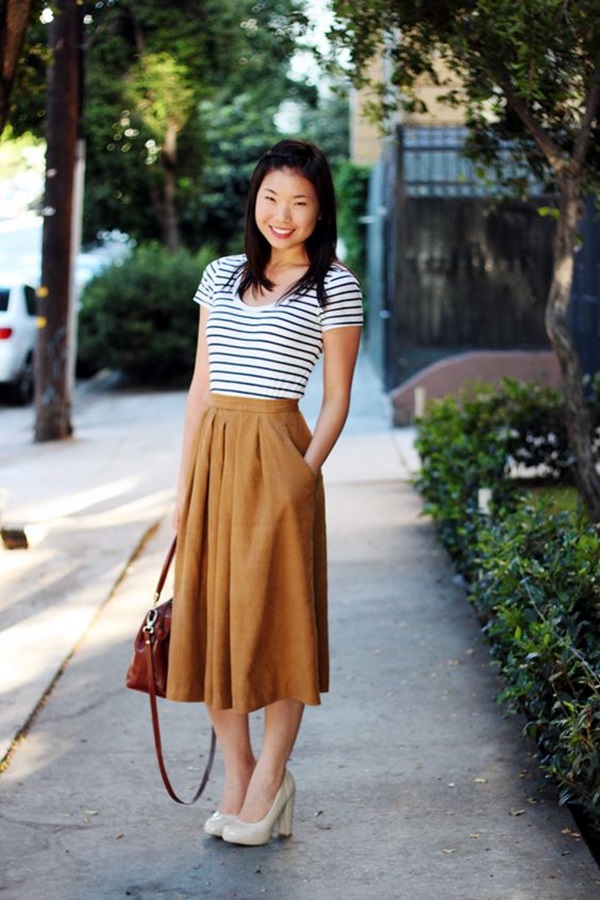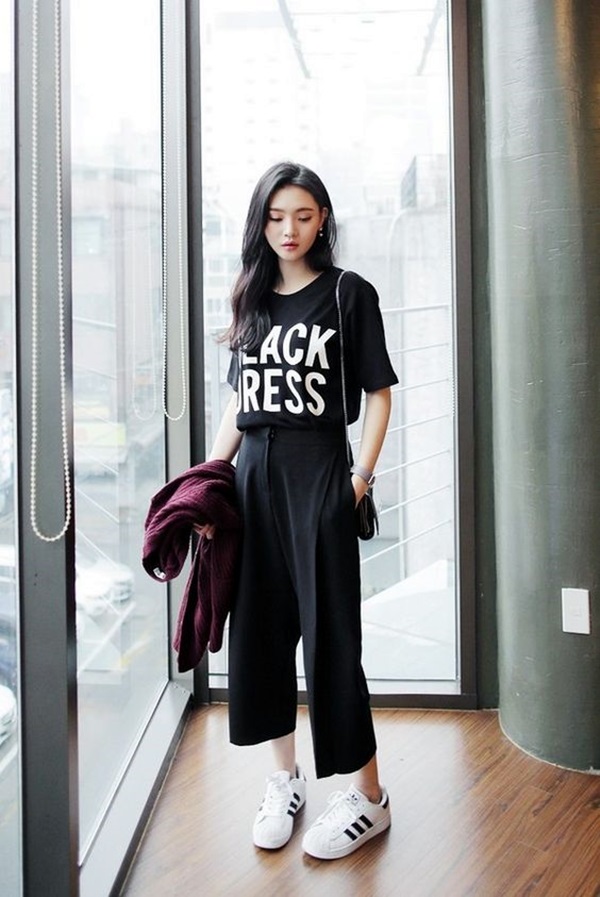 Since we are talking about casual culottes outfit, how about a soft t-shirt and funky culottes' teamed up with a pair of sneakers or some pretty slippers. It is a perfect outfit for a casual day out.
Go bright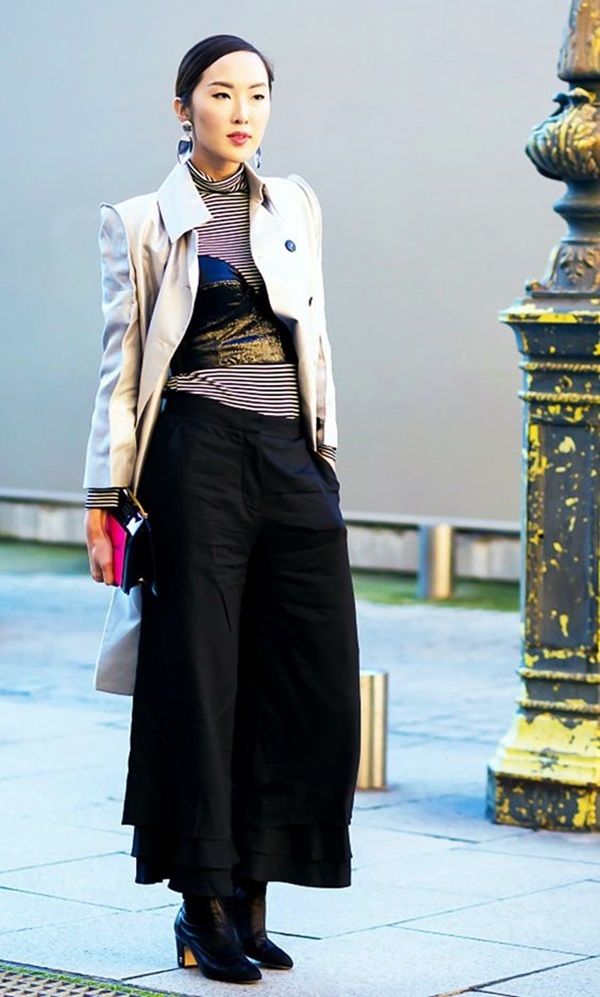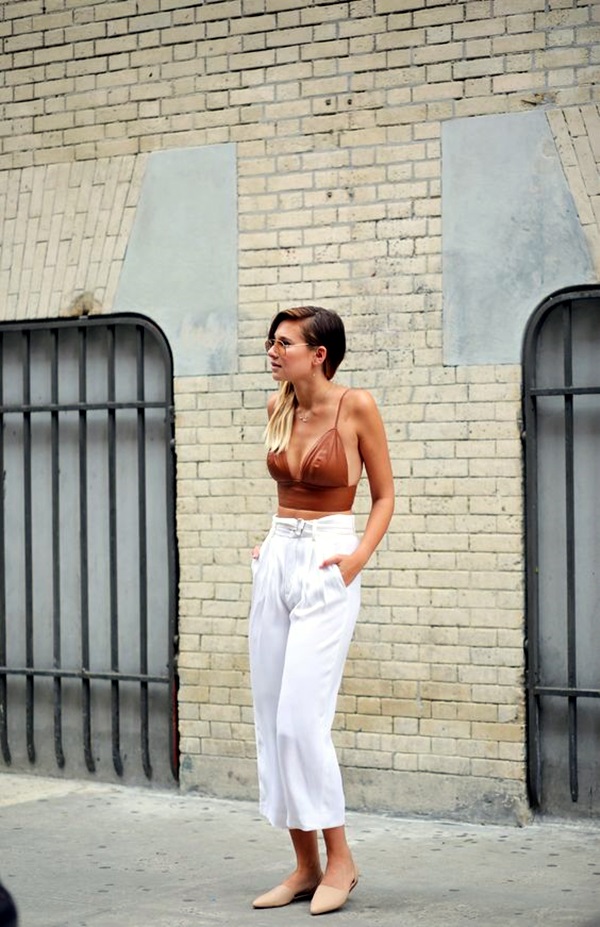 A beautiful printed bralette and bright plain culottes' is something so pretty. If you wear a pair of good sandals with it, it will look further graceful. A sling bag and shades along with this pretty outfit are a must!
Something cooler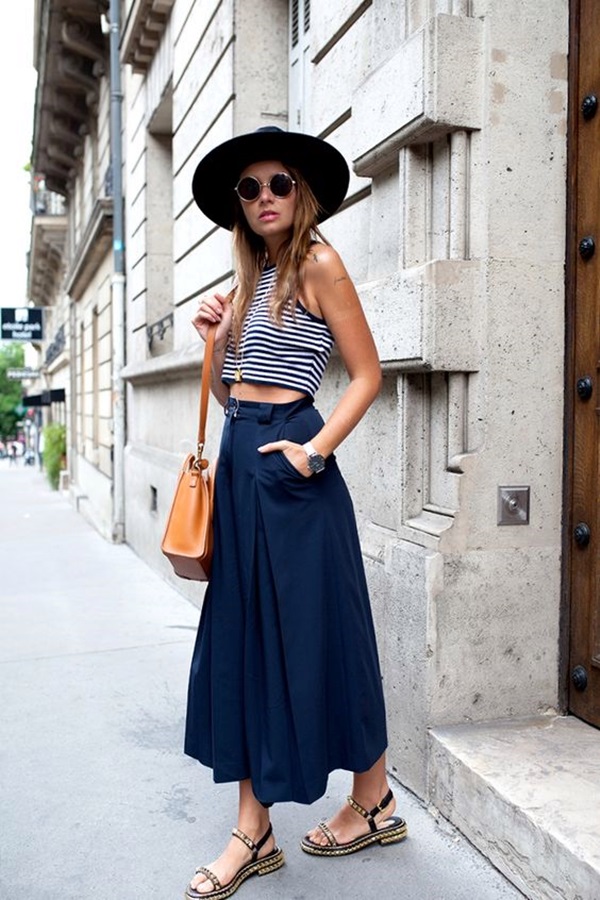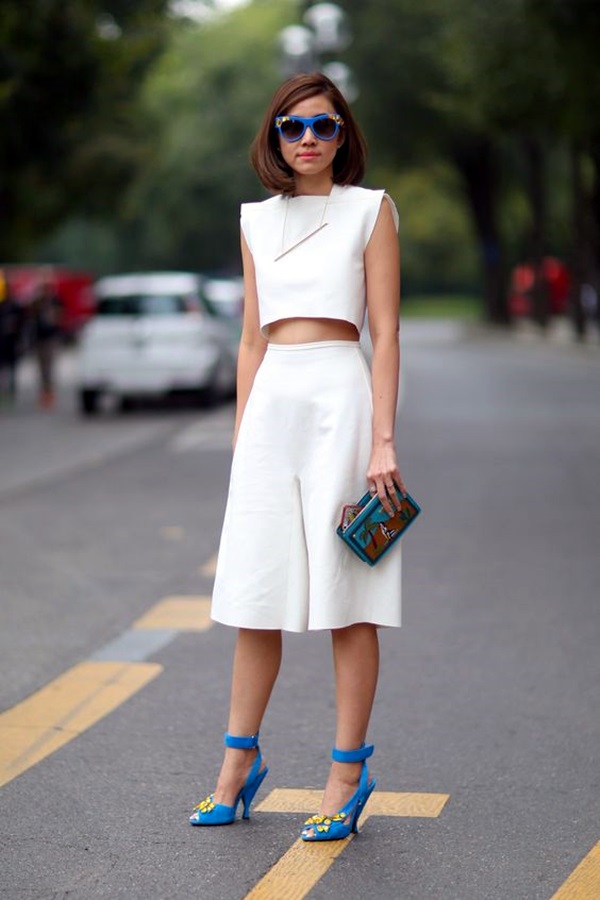 A cropped top and plain culottes make a great combination. It is something really very cool. It is different and fun to wear this sort of casual culottes' outfit. This summer try some casual outfits so that you can forget about this heat and be happy about your pretty outfit.
Go Pink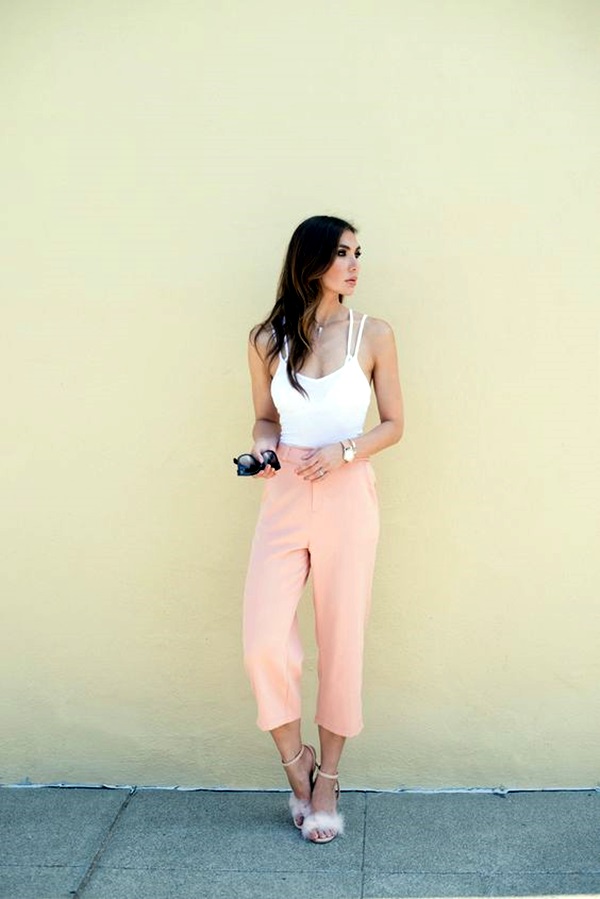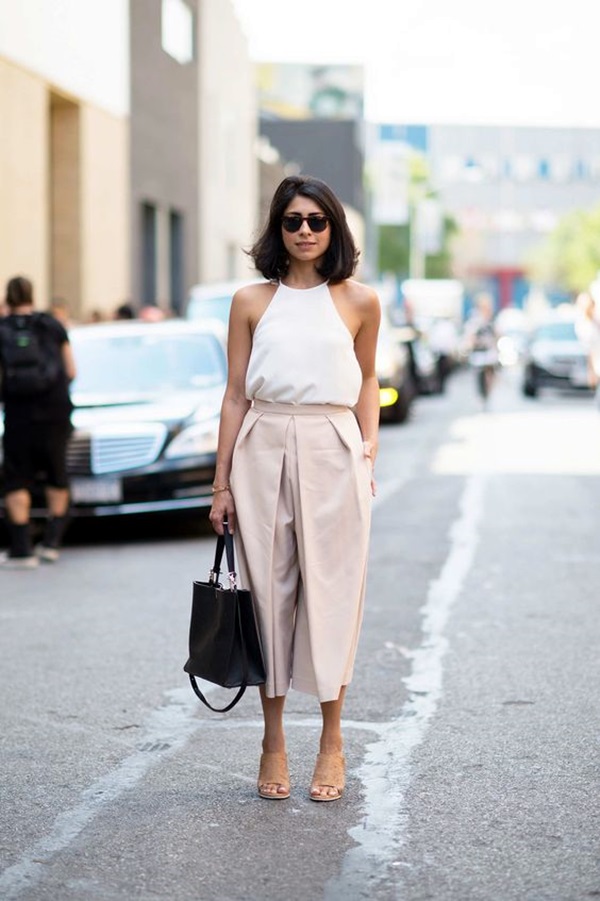 A white tank top and a pink culottes is all you need for an outing with friends. A sling bag and a pair of sandals is going to make you look a hot chic
Make it more professional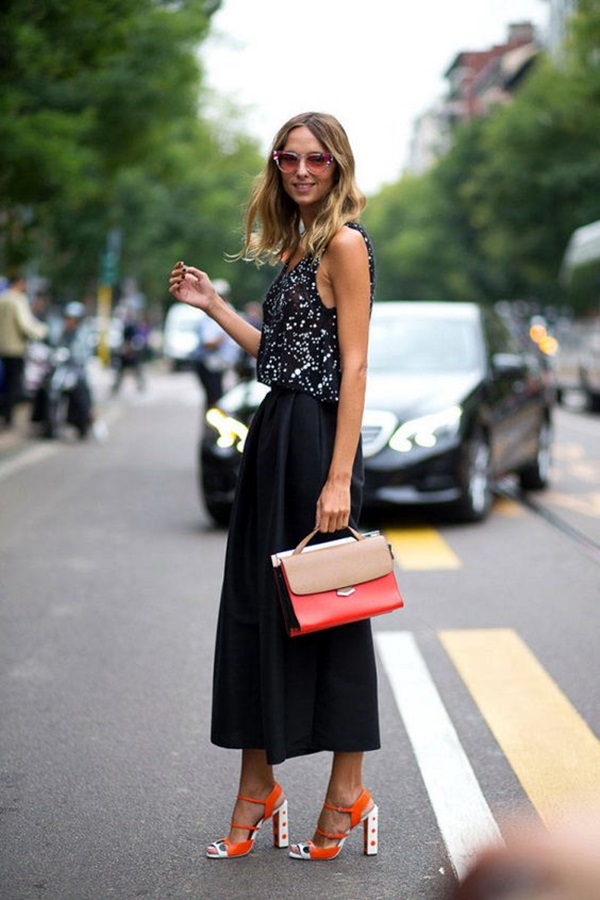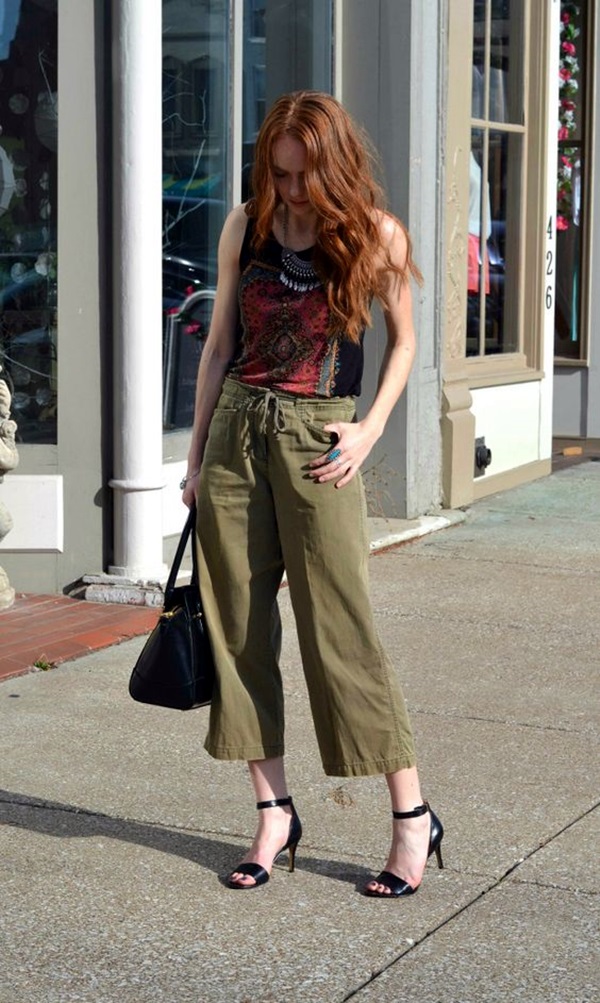 A graphic print tank top and plain culottes in some solid color and a pair of strappy heals is something that will give a professional look to your outfit and still look casual.
The check style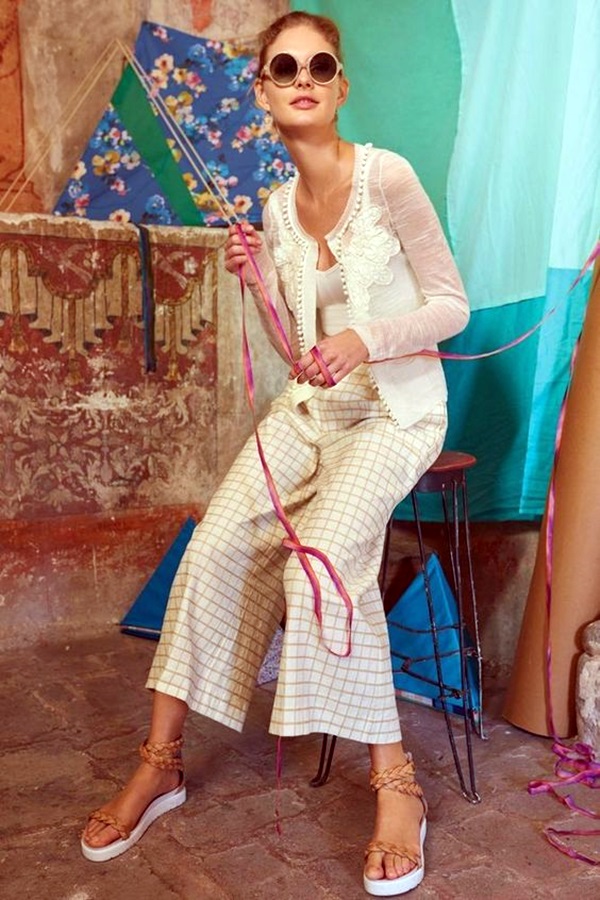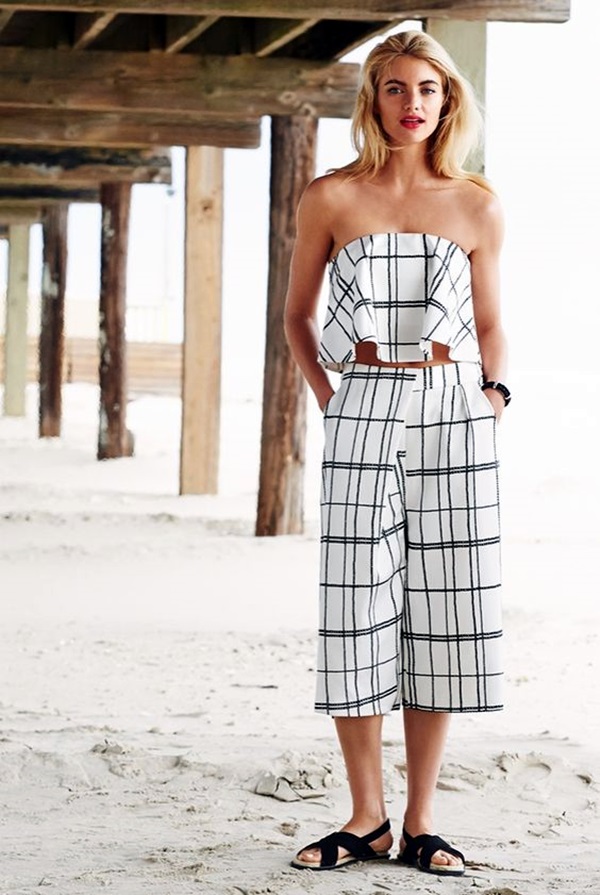 Check style is something that can adjust its look according to the way to want it. A plain white top and culottes printed in check style is something that will look way too good. You will actually form a style statement of yours.
Go in single color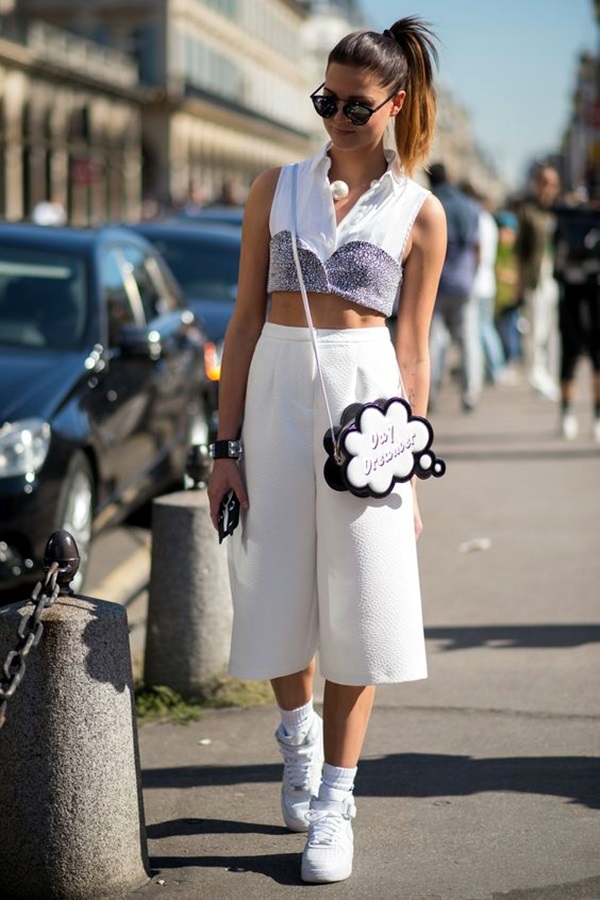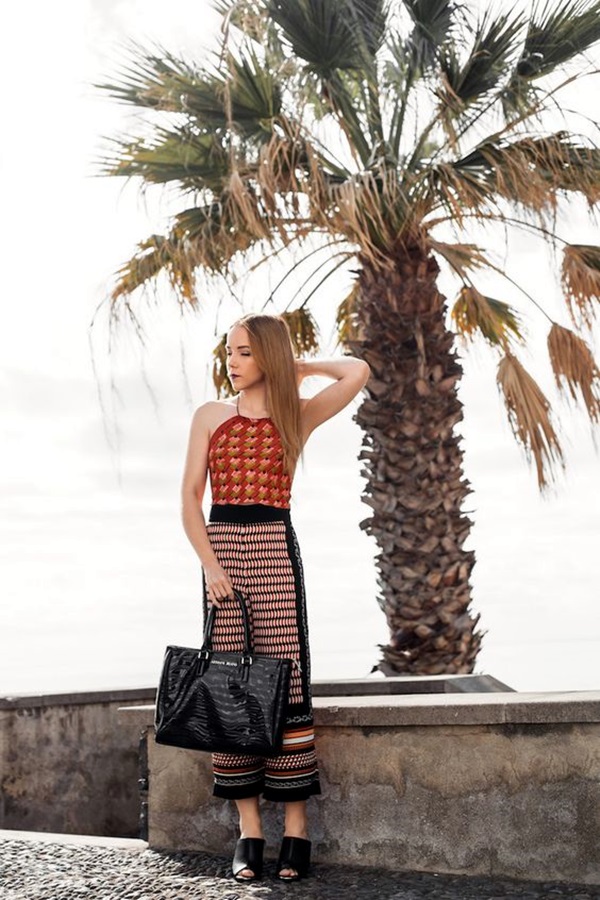 How about just the same design of cropped top and culottes. Don't you think it is a good idea? It is a great idea darling! Go for it!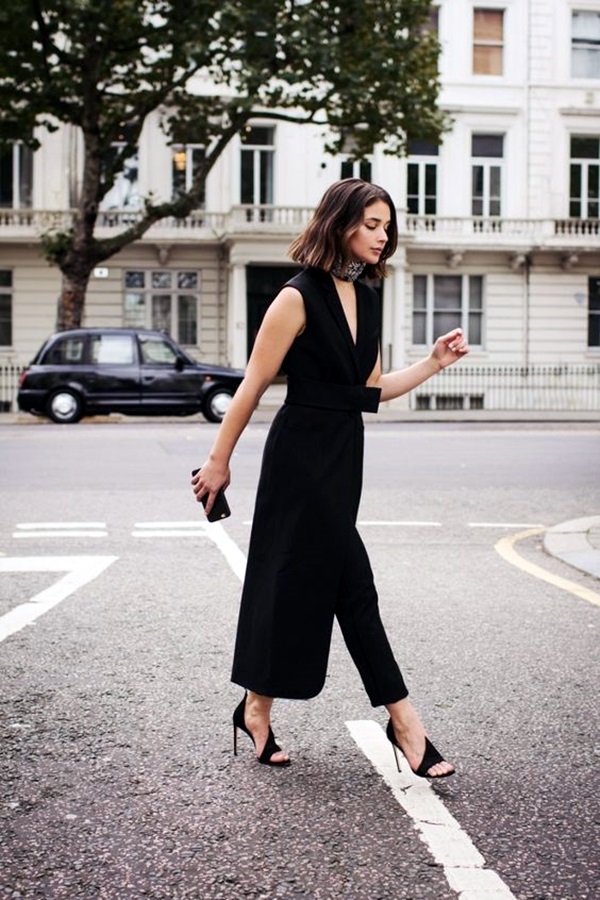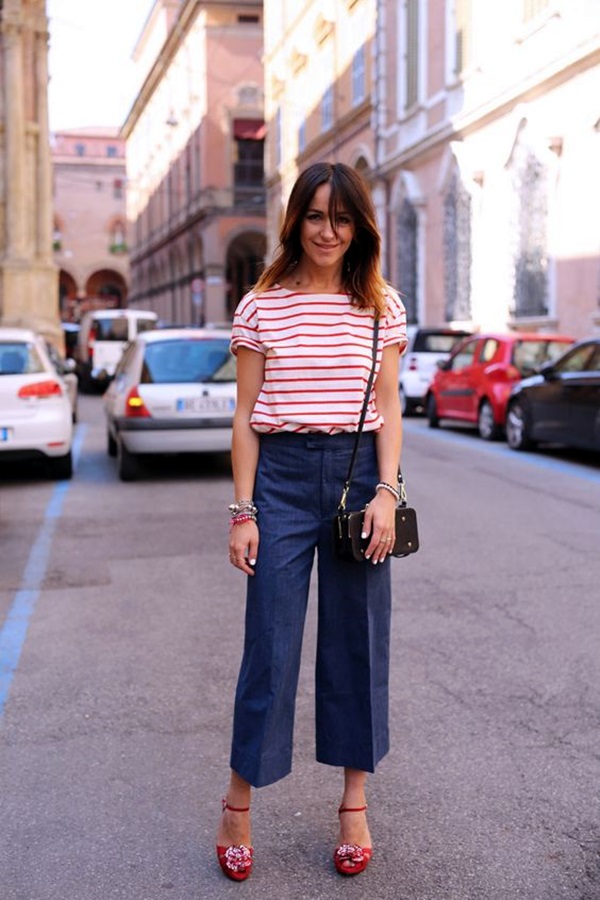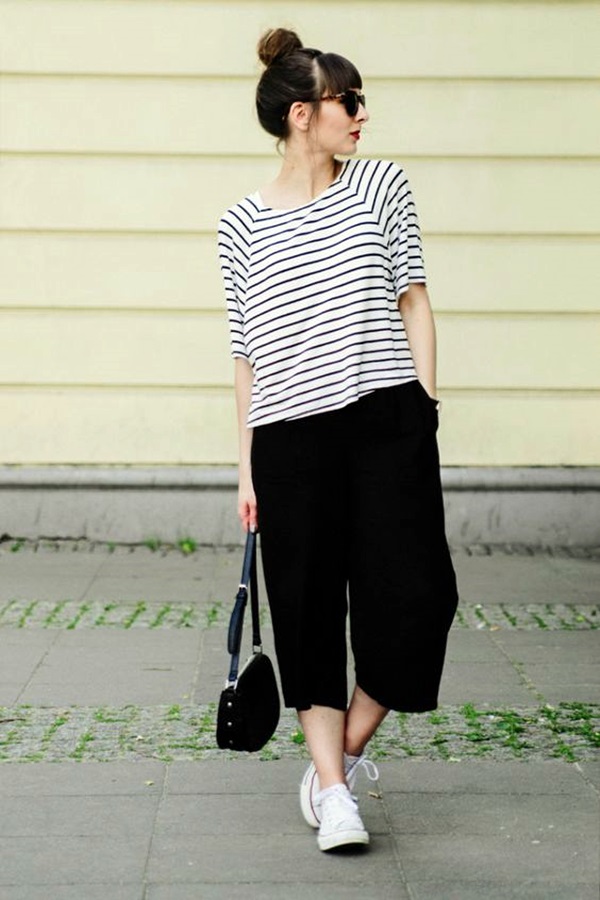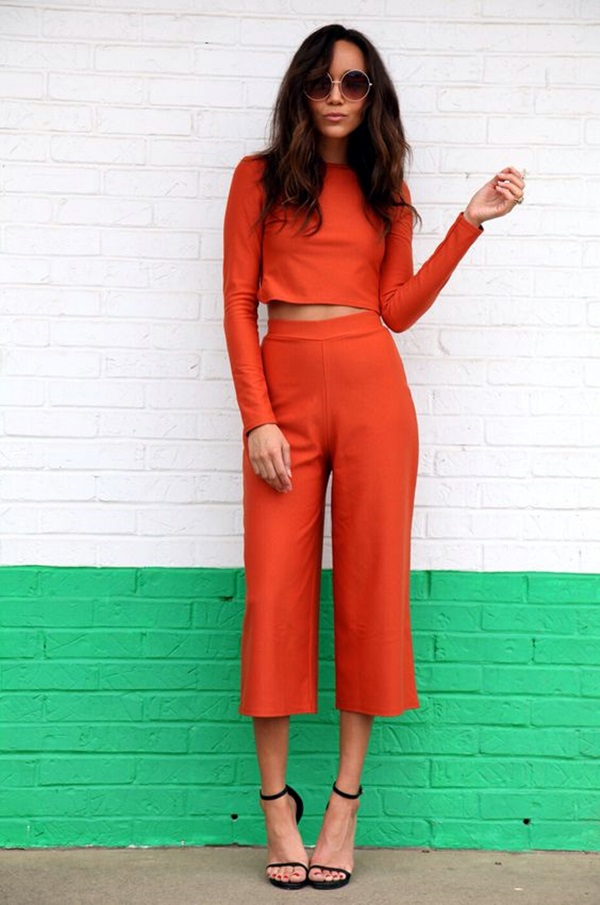 Other than this you can pair culottes with printed floral tops or chambray shirts or a top and a denim jacket over it. In winters blazers can also be worn over it. To add to it you can wear stoles or scarfs according to the season. Even in winters a sweater can be worn and paired up with culottes.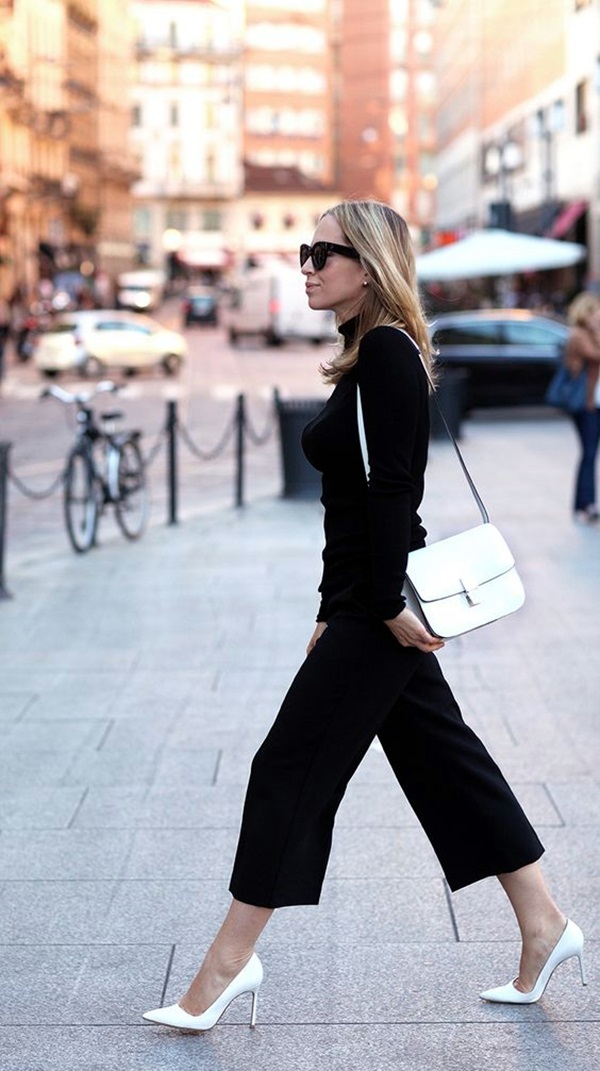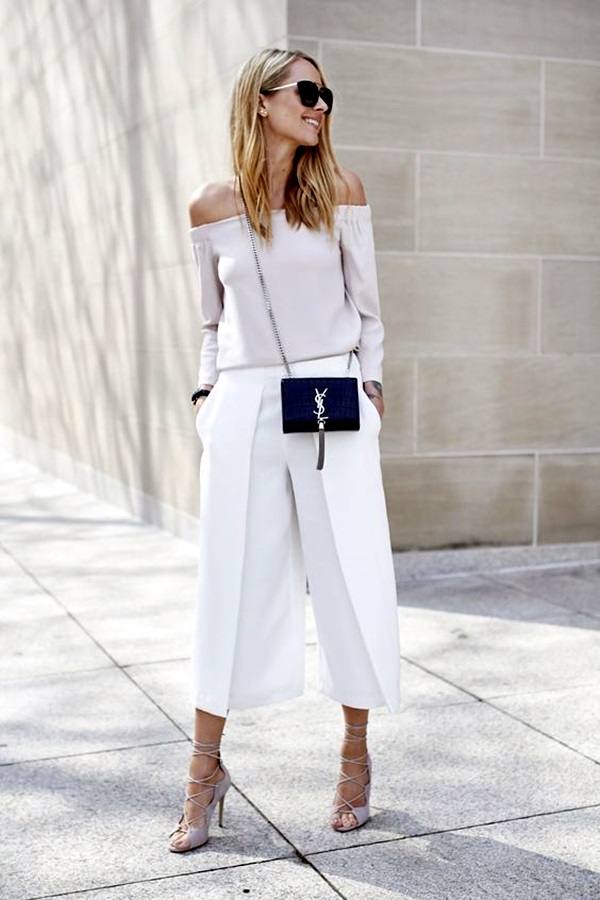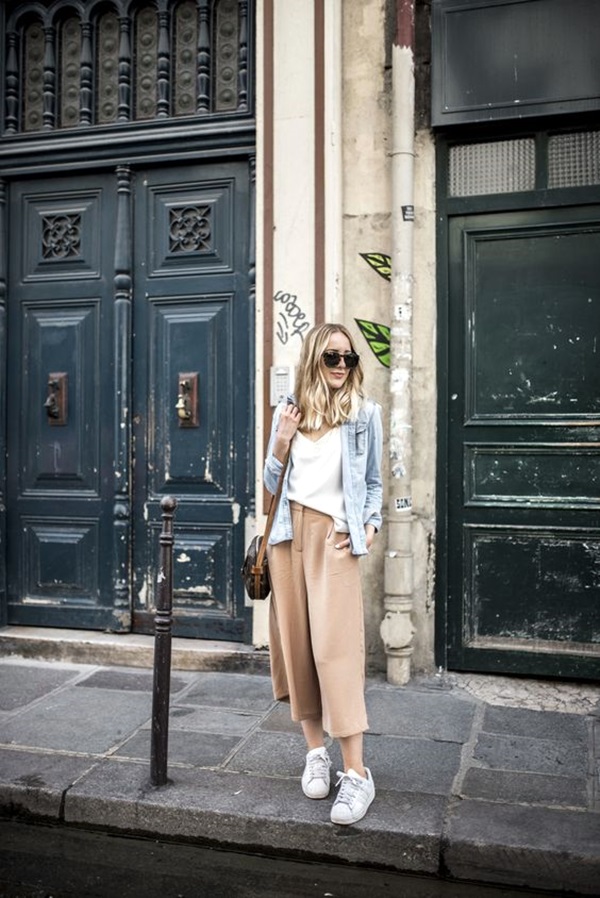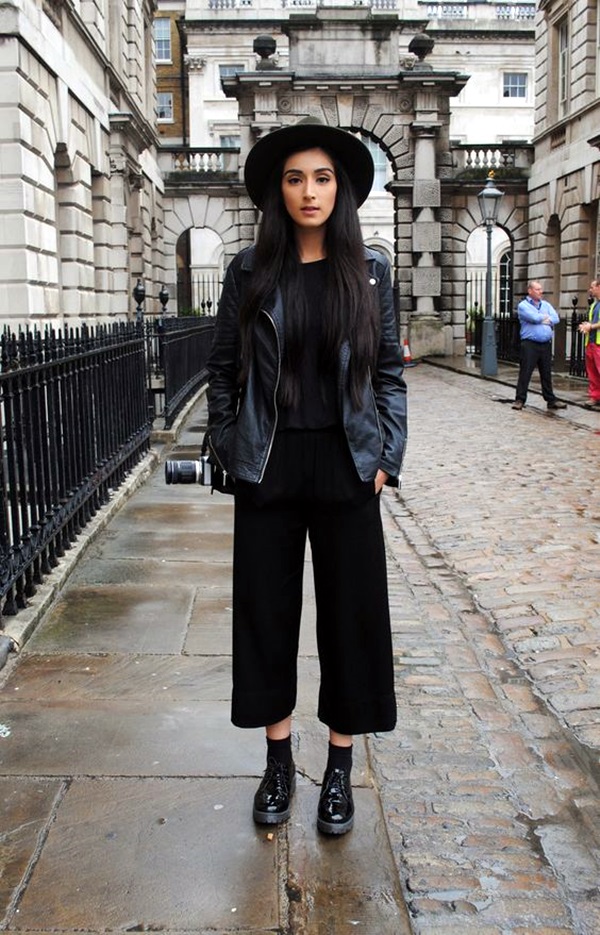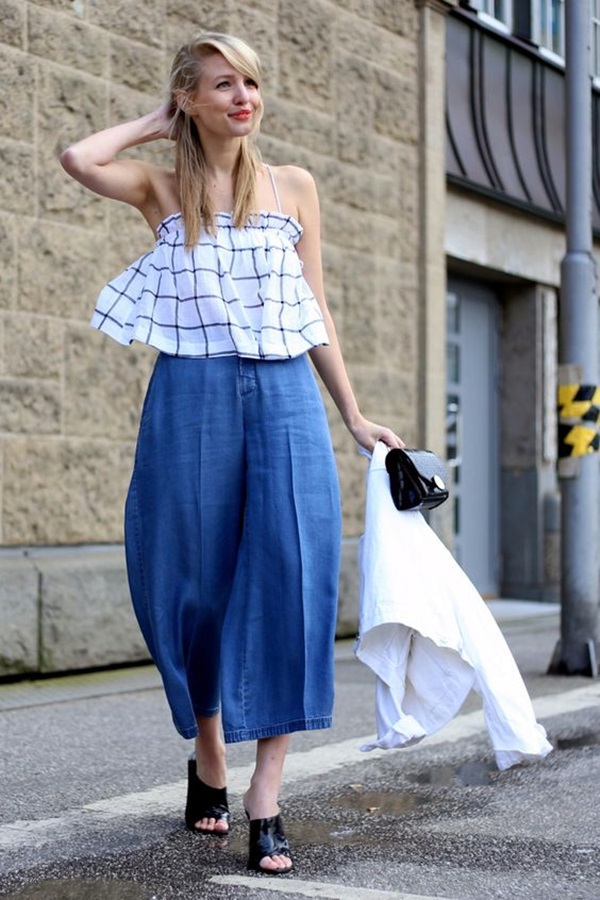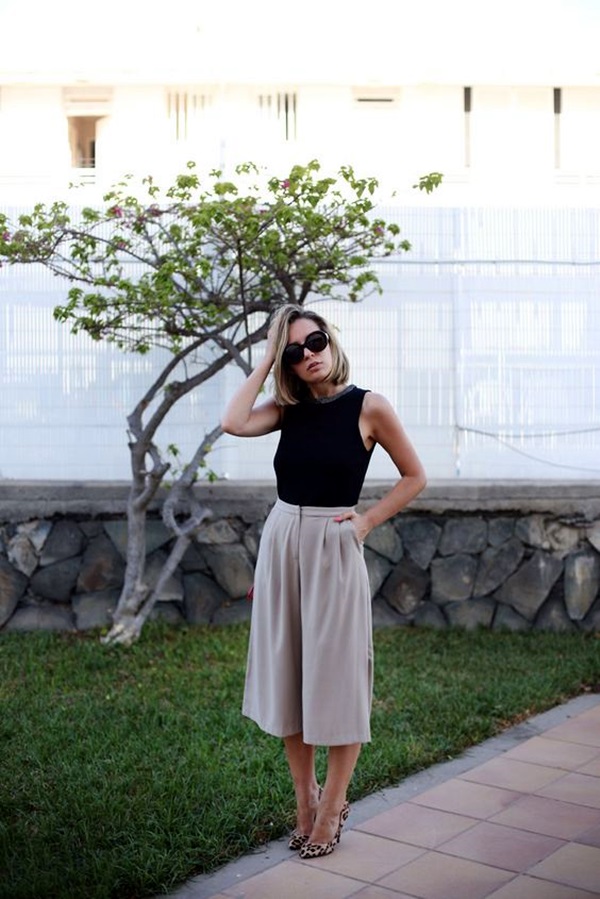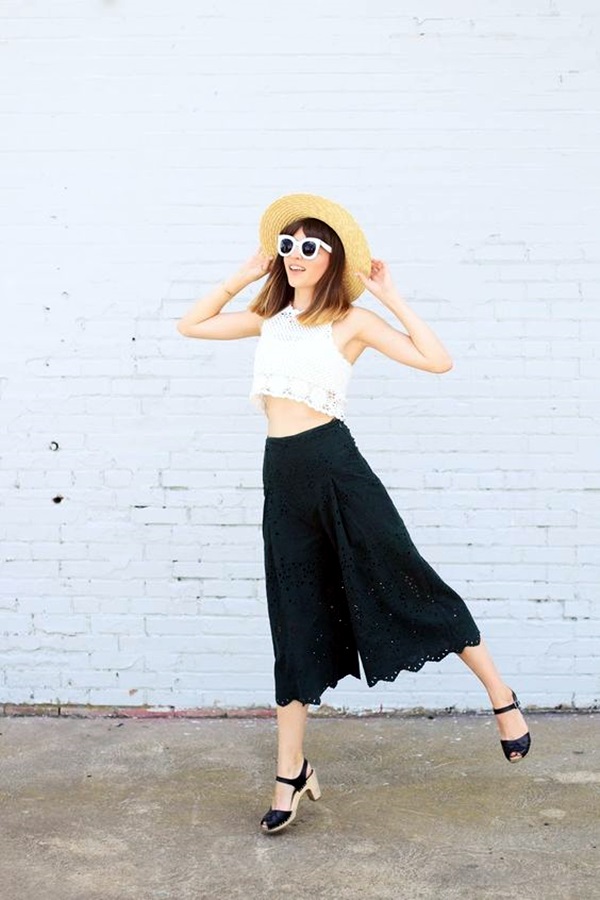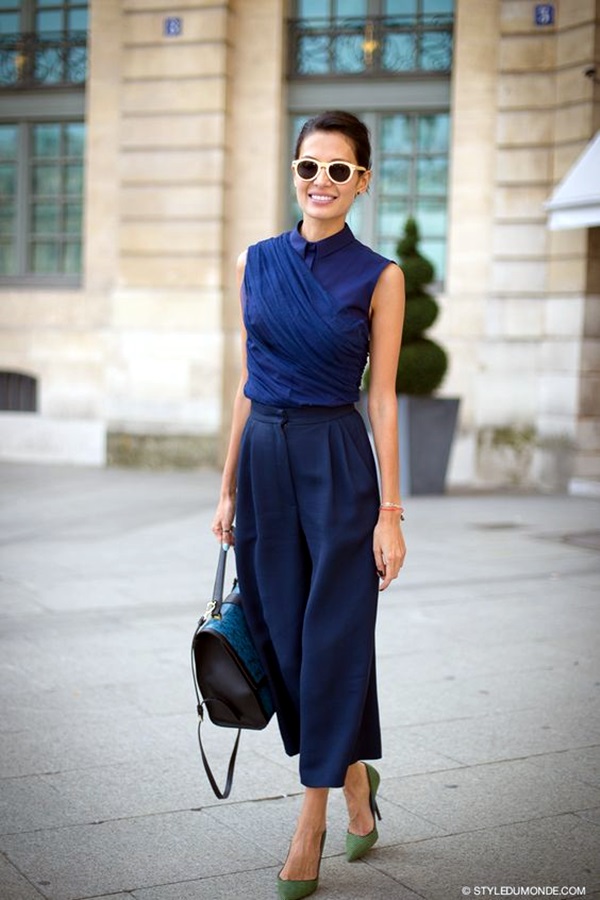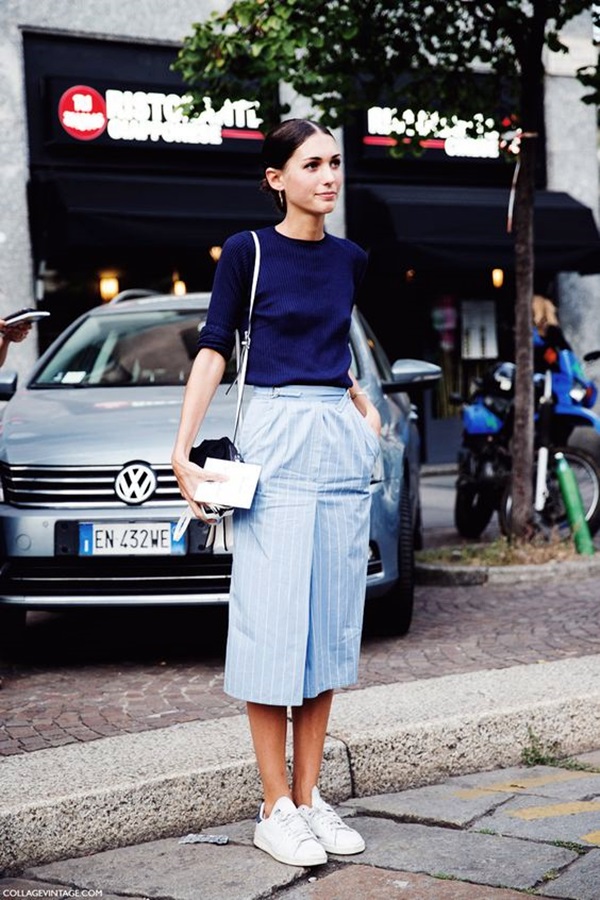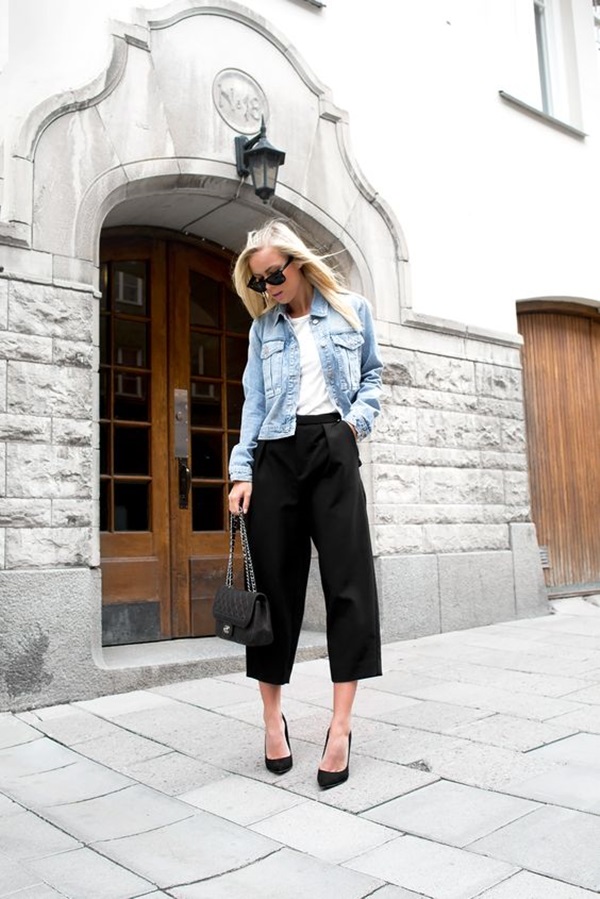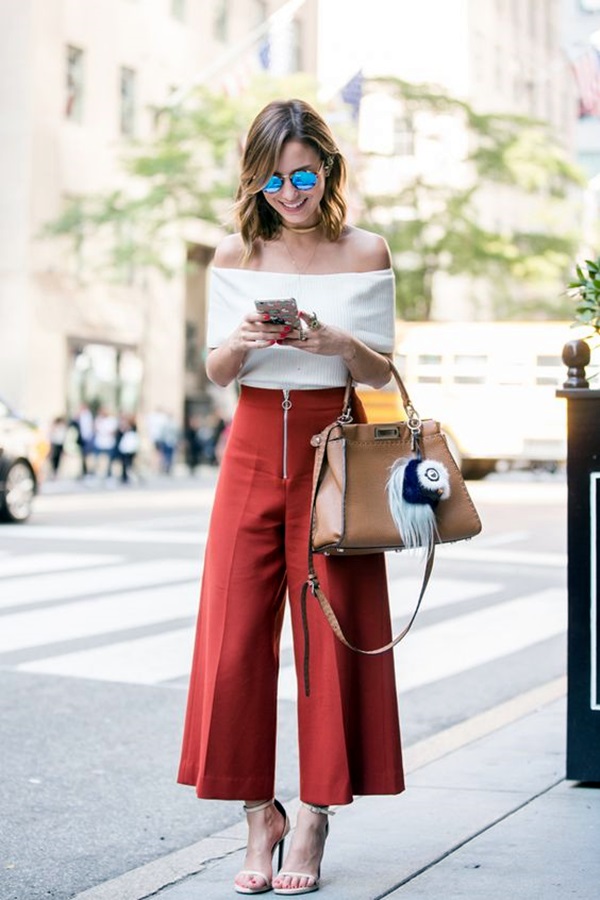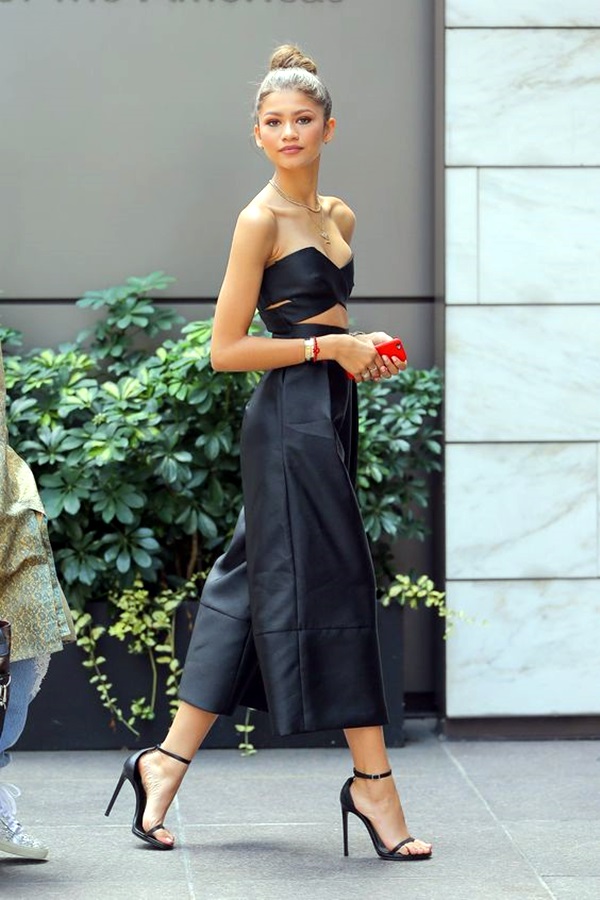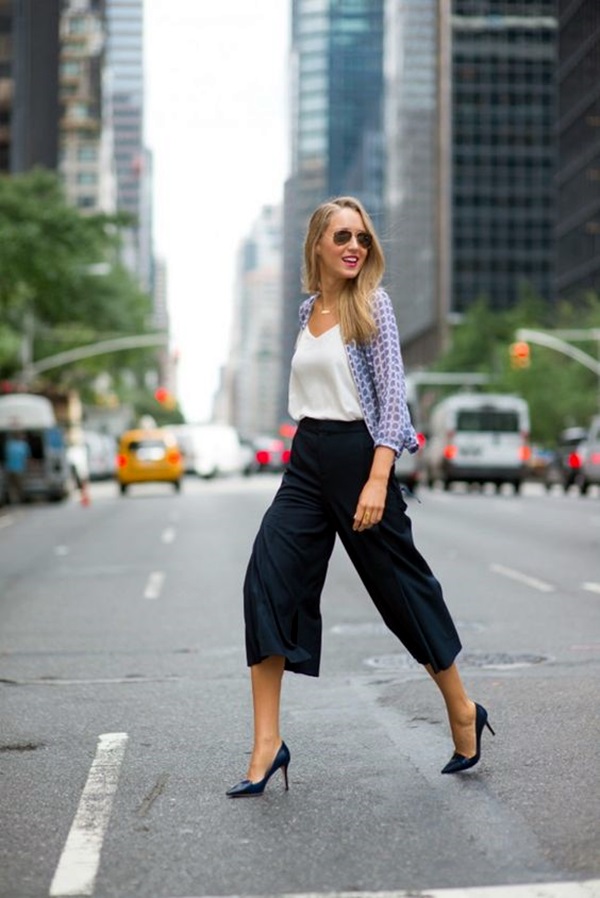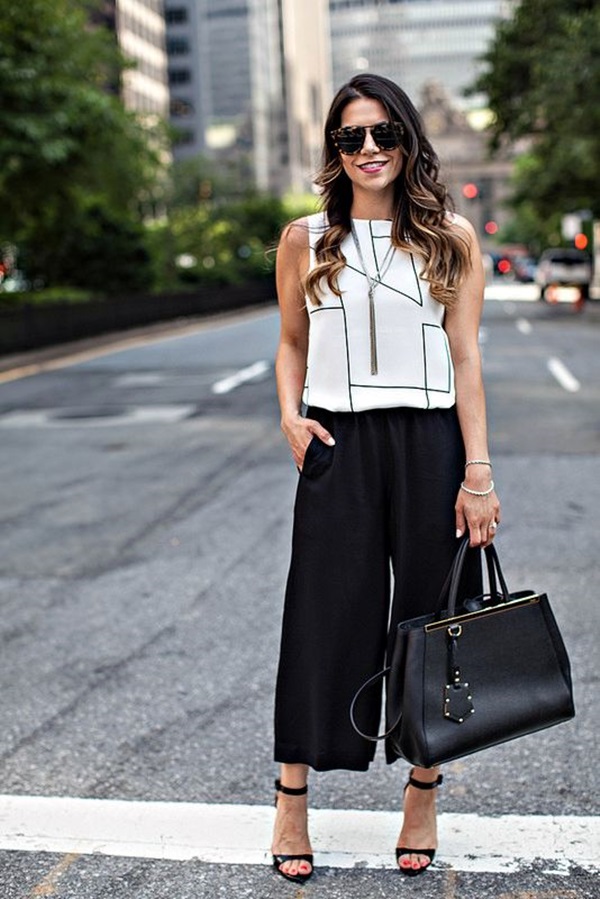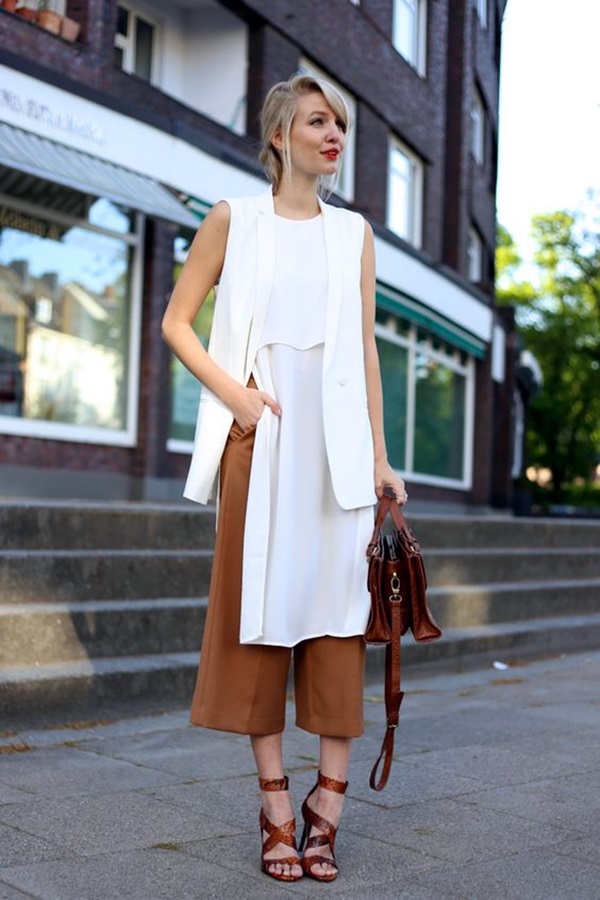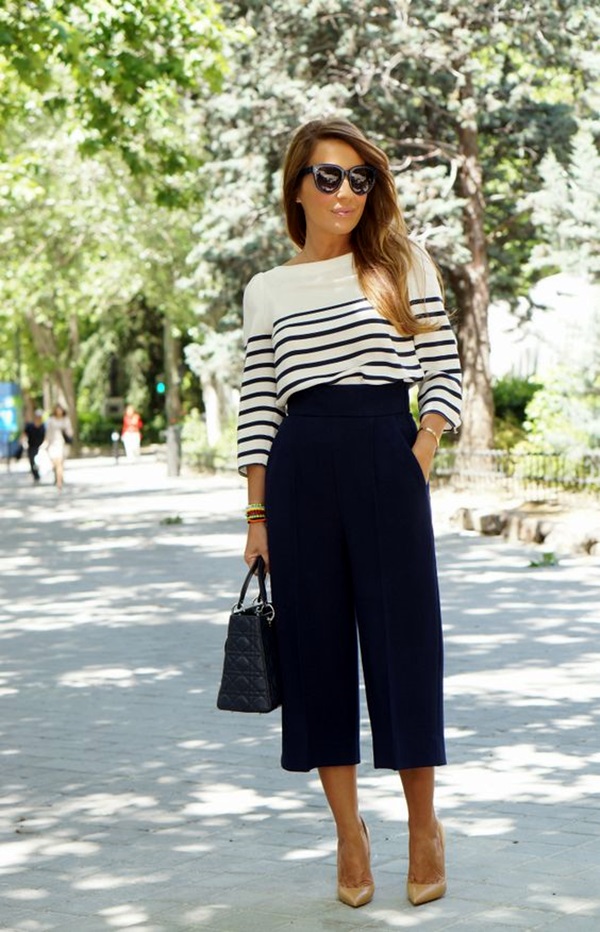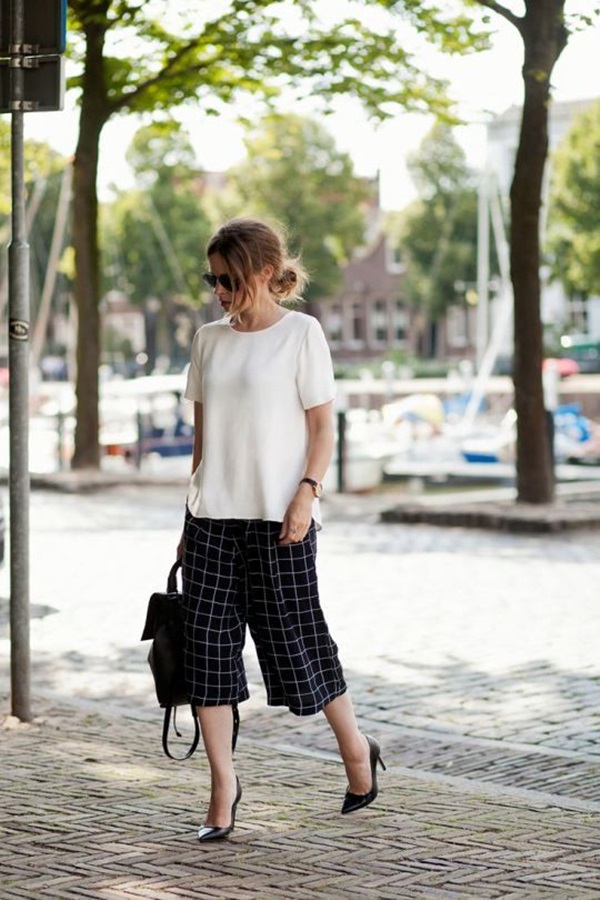 So, these were some of the best casual culottes outfits brought exclusively for you. Keep visiting our website for much more on fashion! Have a great day girl!