The winter ball has struck up nice and hard. This year's winter is not going to be like the previous ones. Why? Because this year you will have your fashion game on point with these Casual Winter Outfits that look Expensive. Now, we know that not all of us can get into high-end brands and have the best of them. However, by using your clothes right, you can actually create a look that looks expensive. The classy looks that we have here today for you have been waiting for so long. So let us jump into it and have a panache winter this year!

Casual Winter Outfits that look Expensive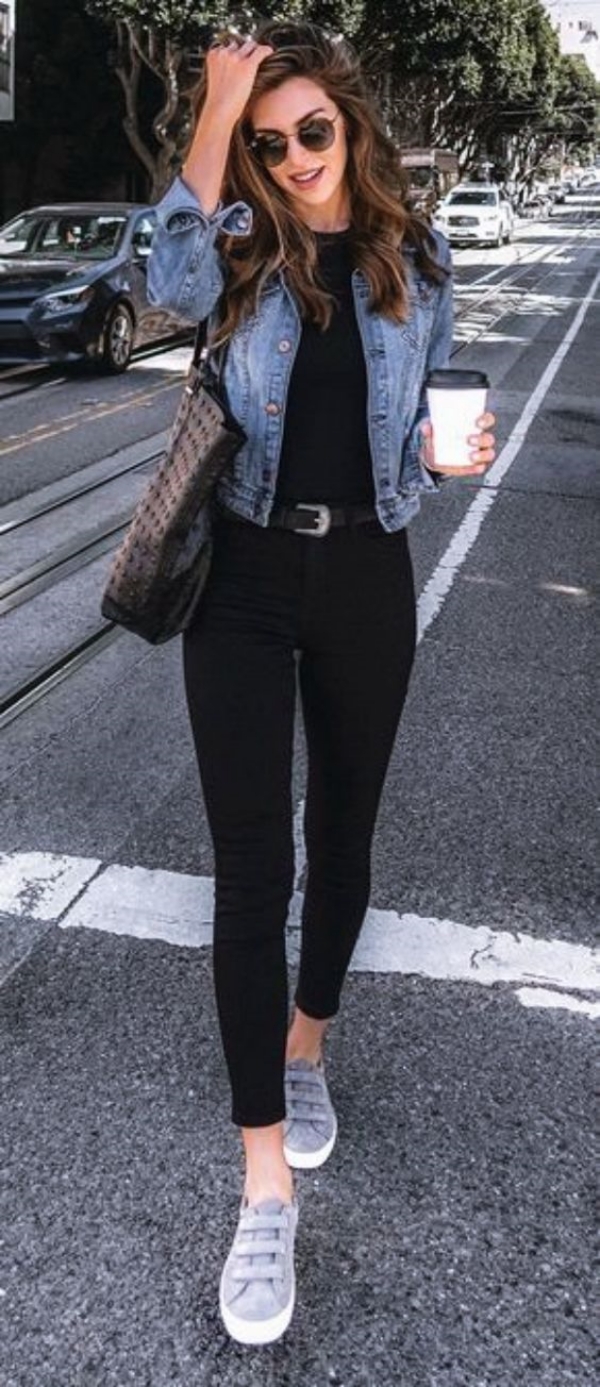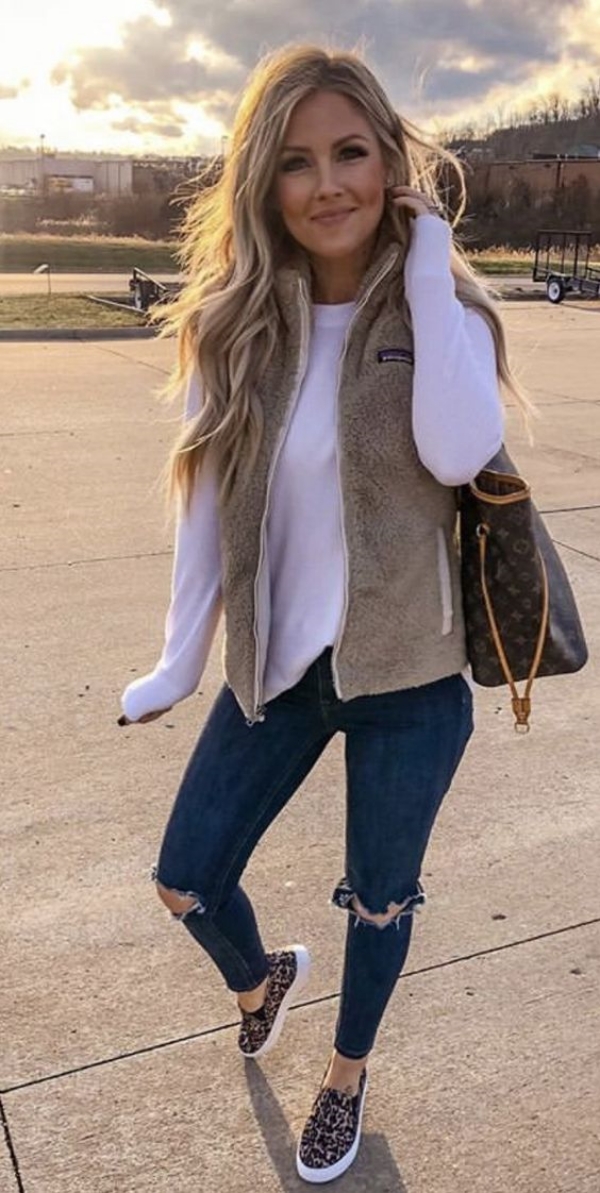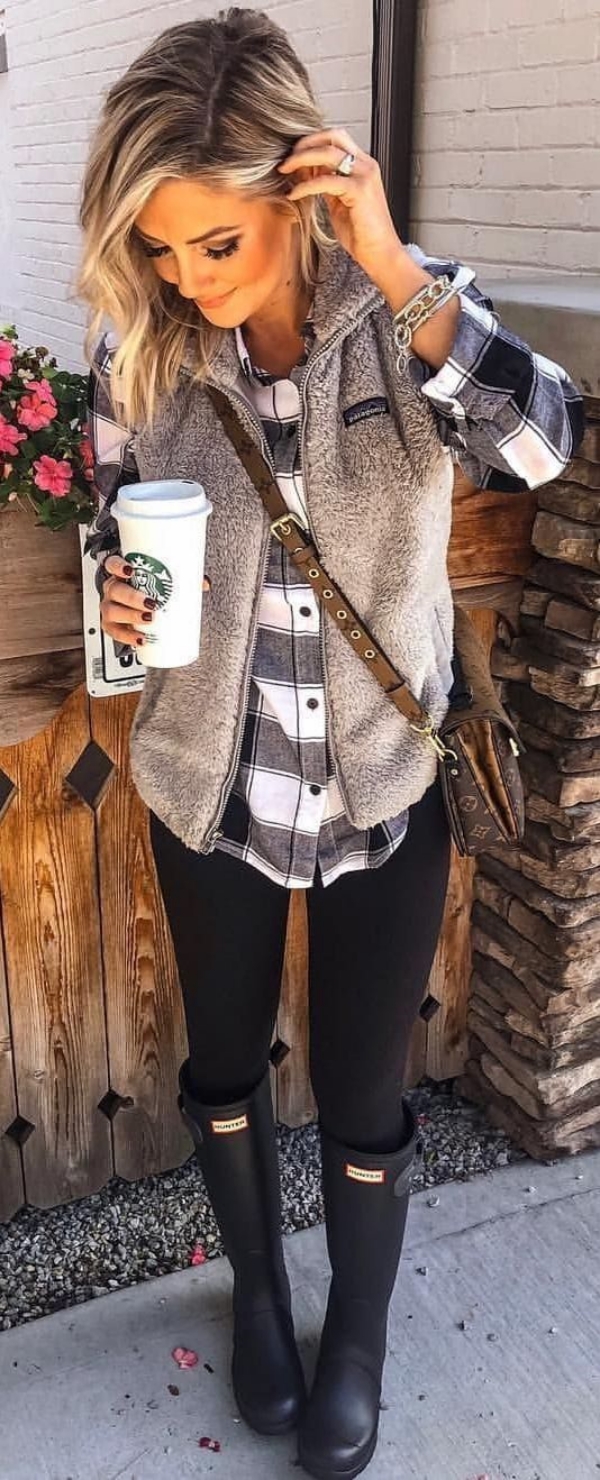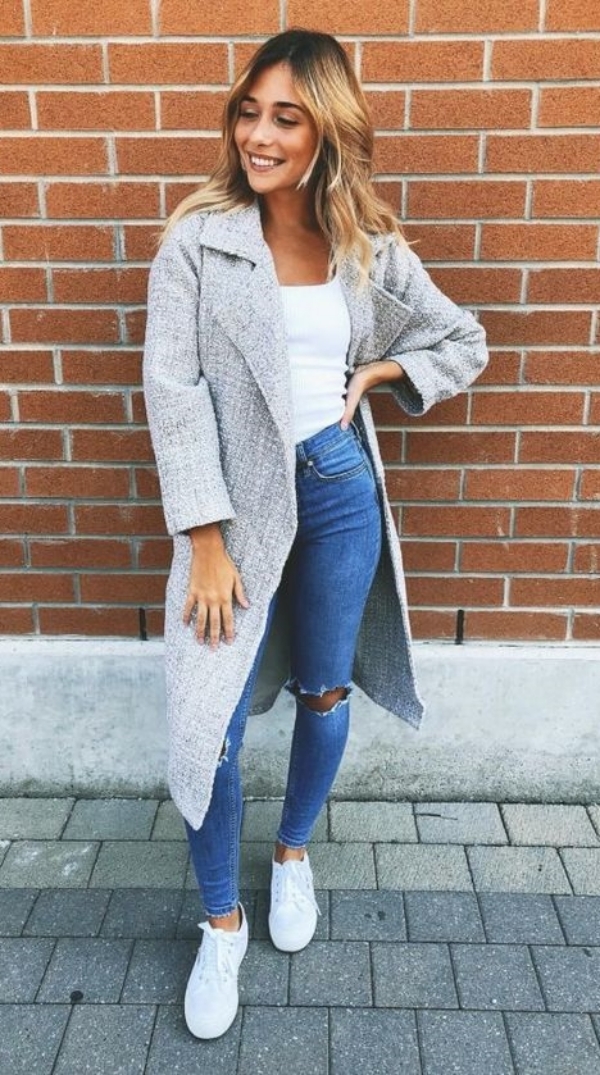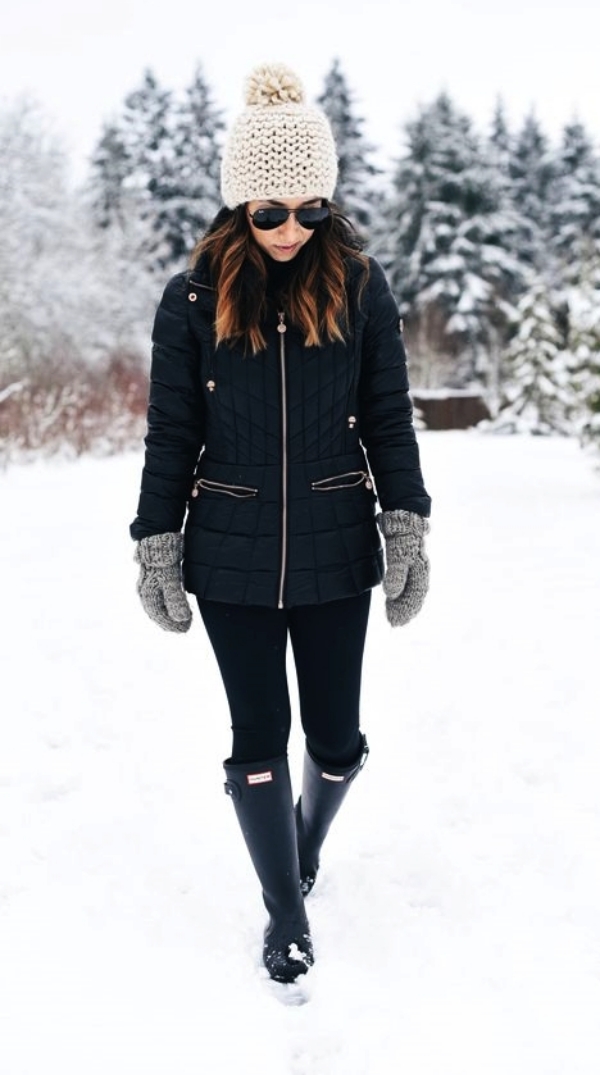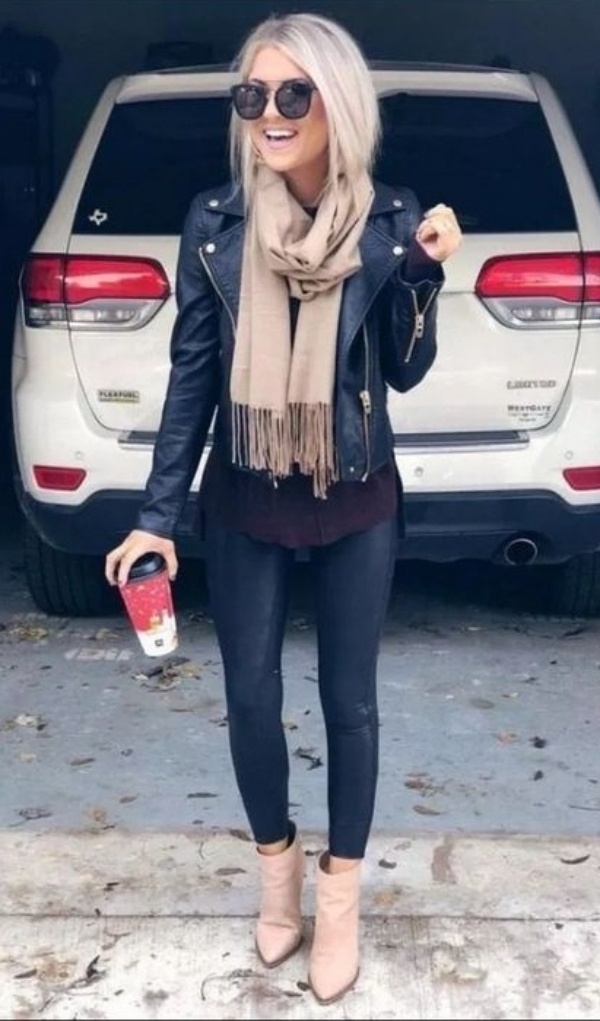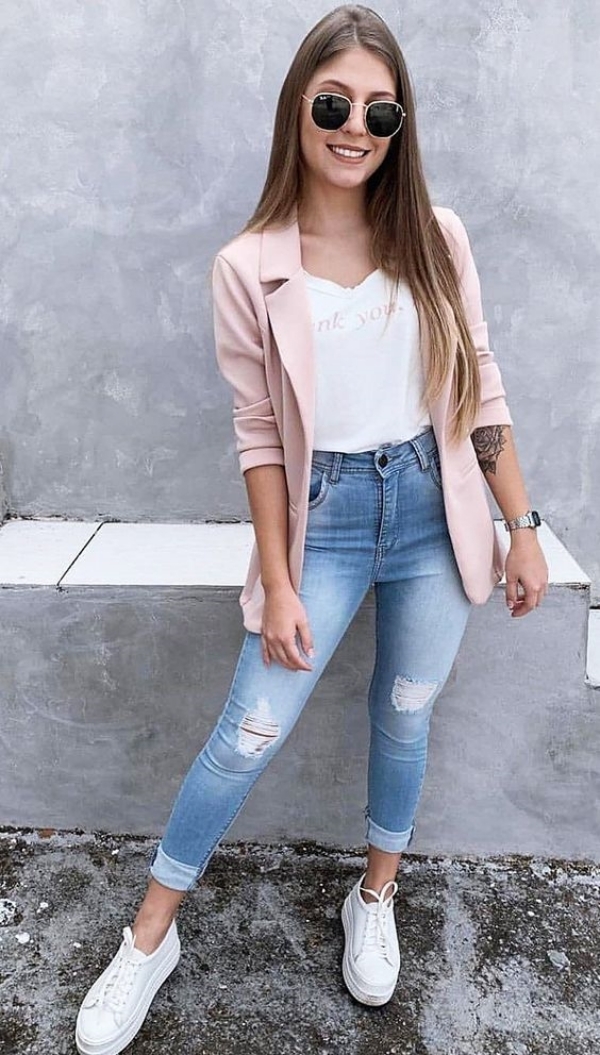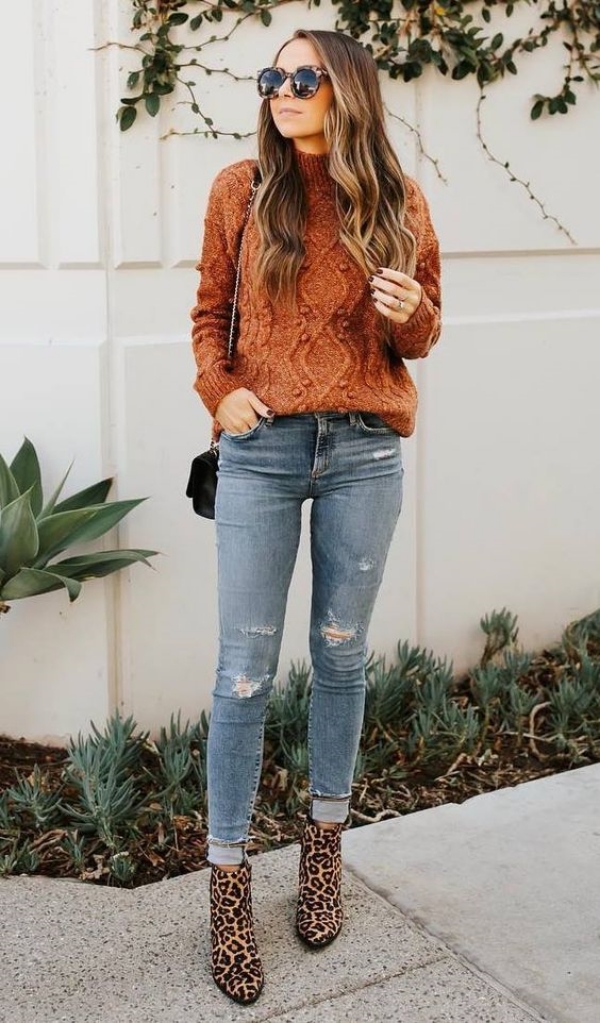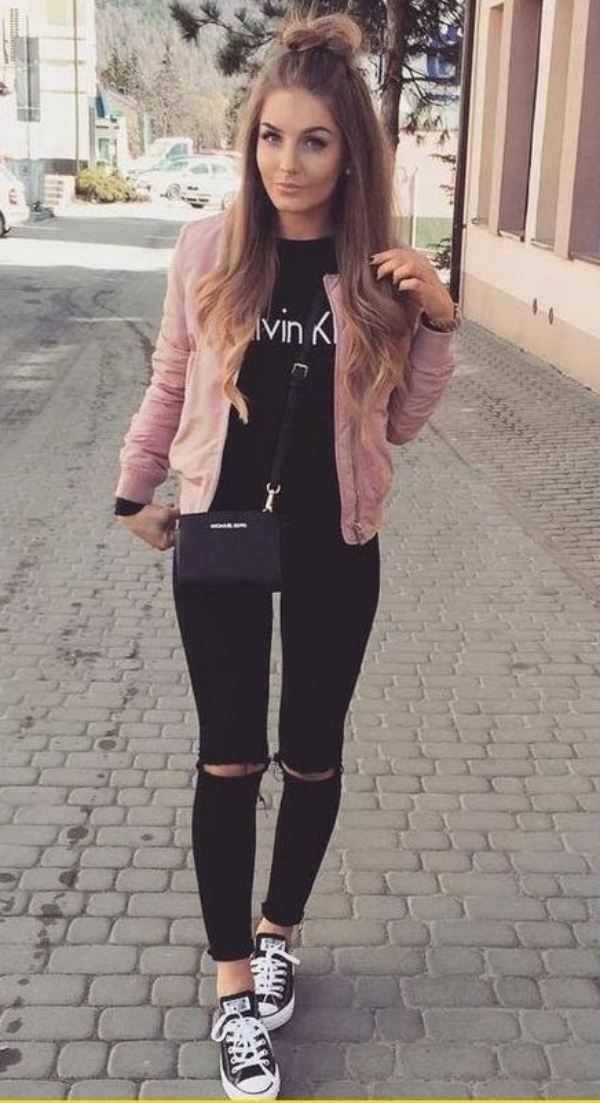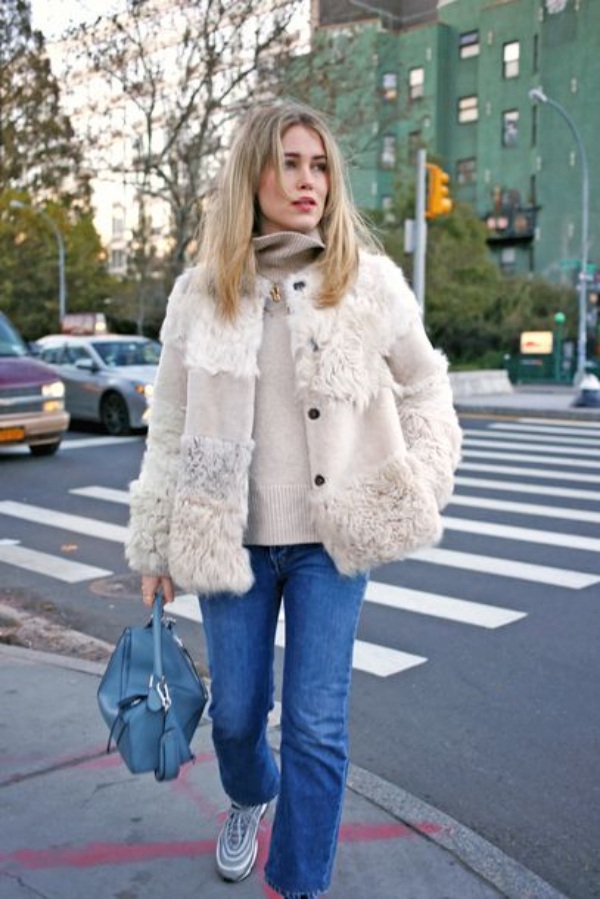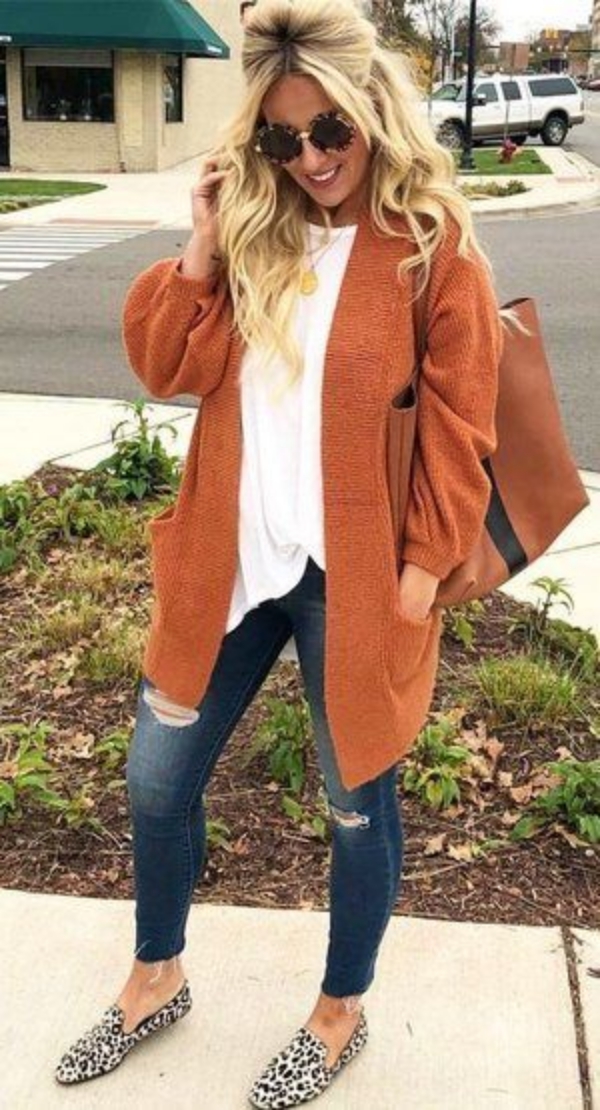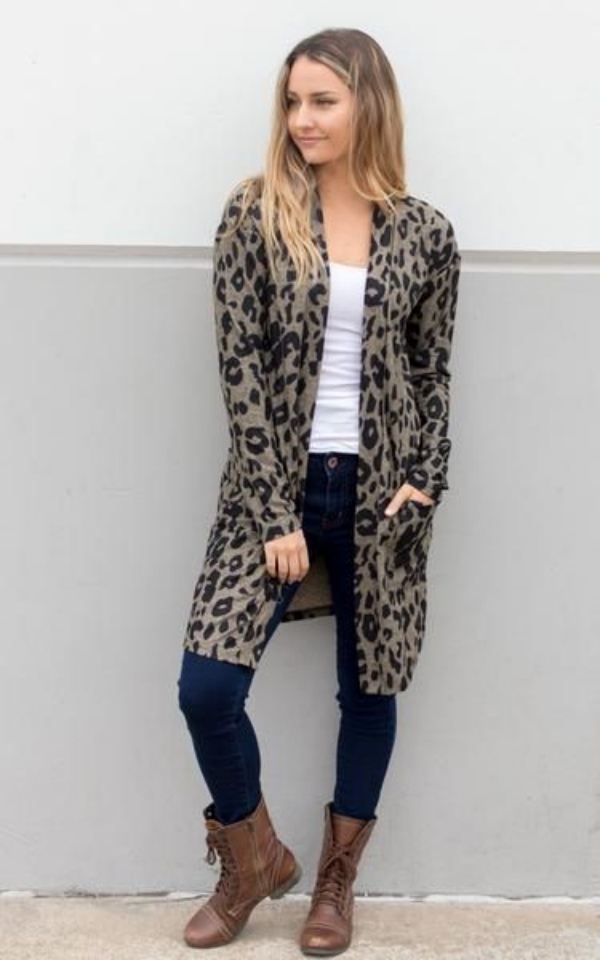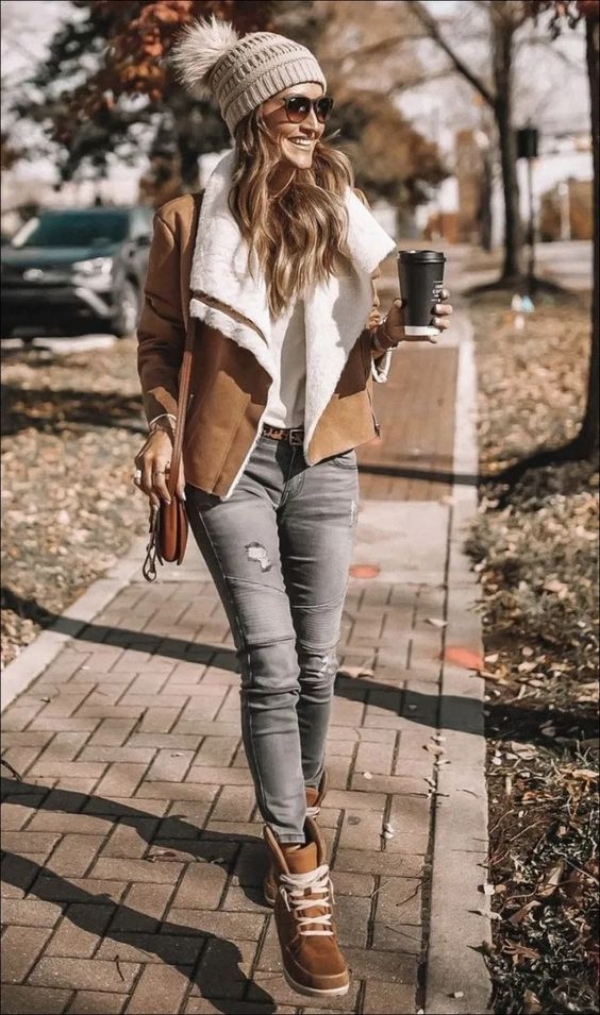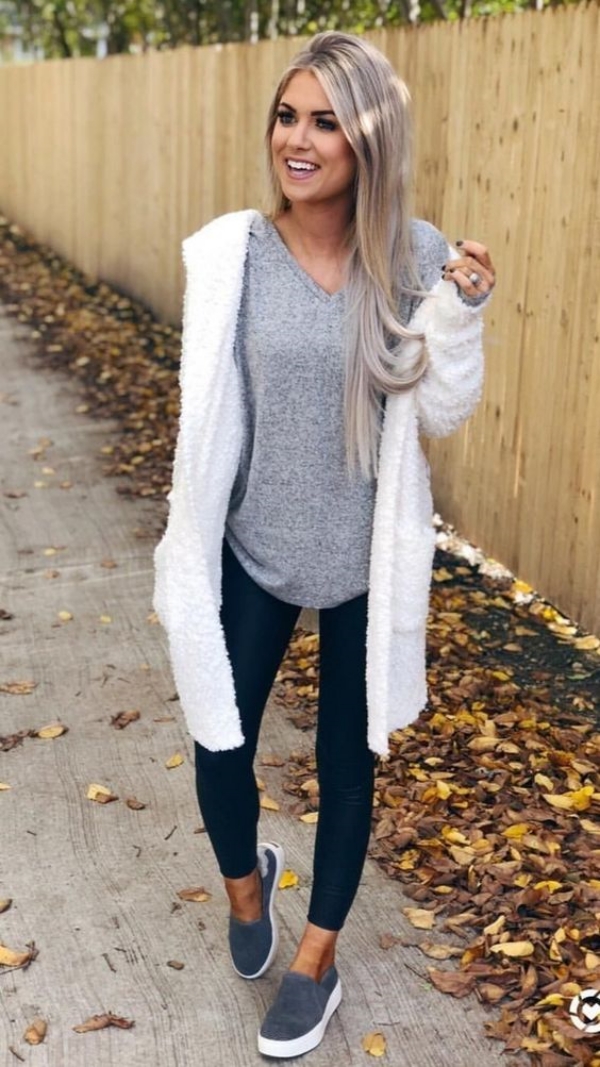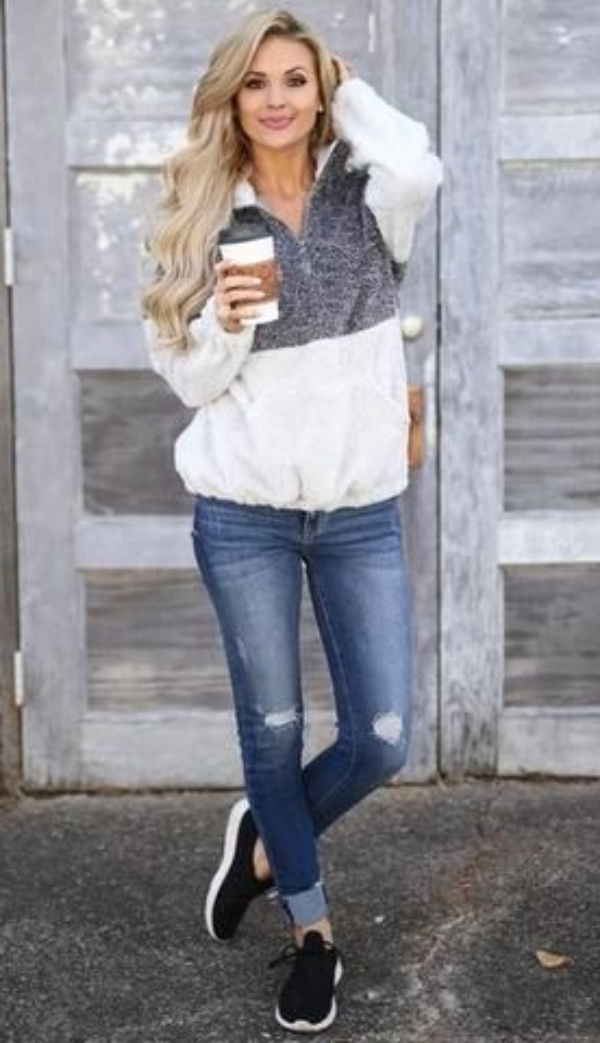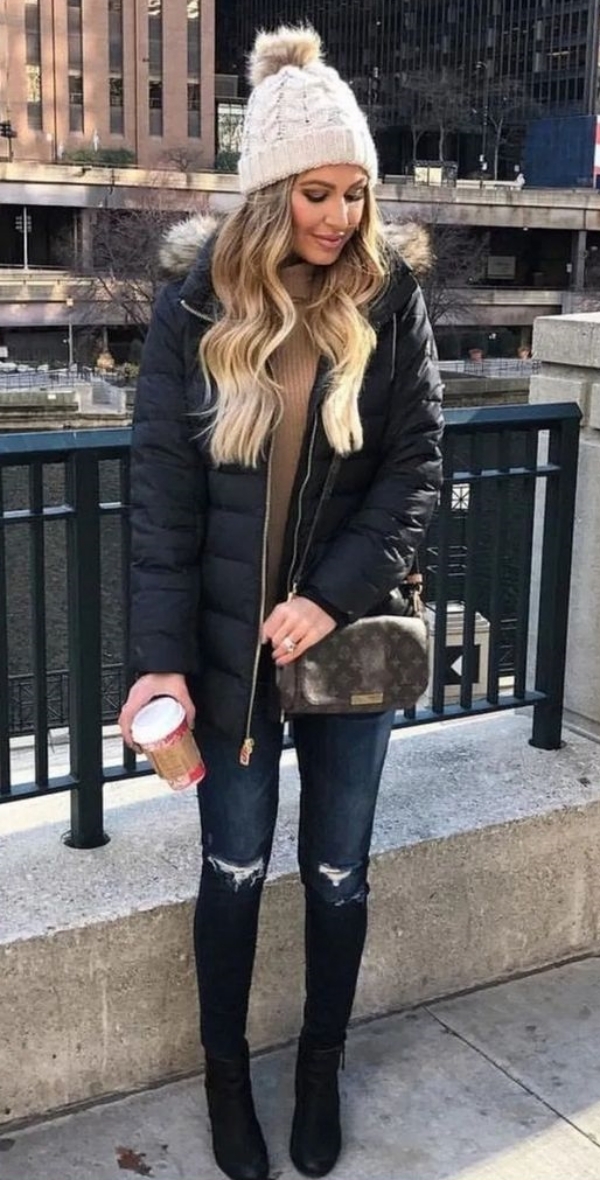 Sporty Look With Puffy Sleeveless Jacket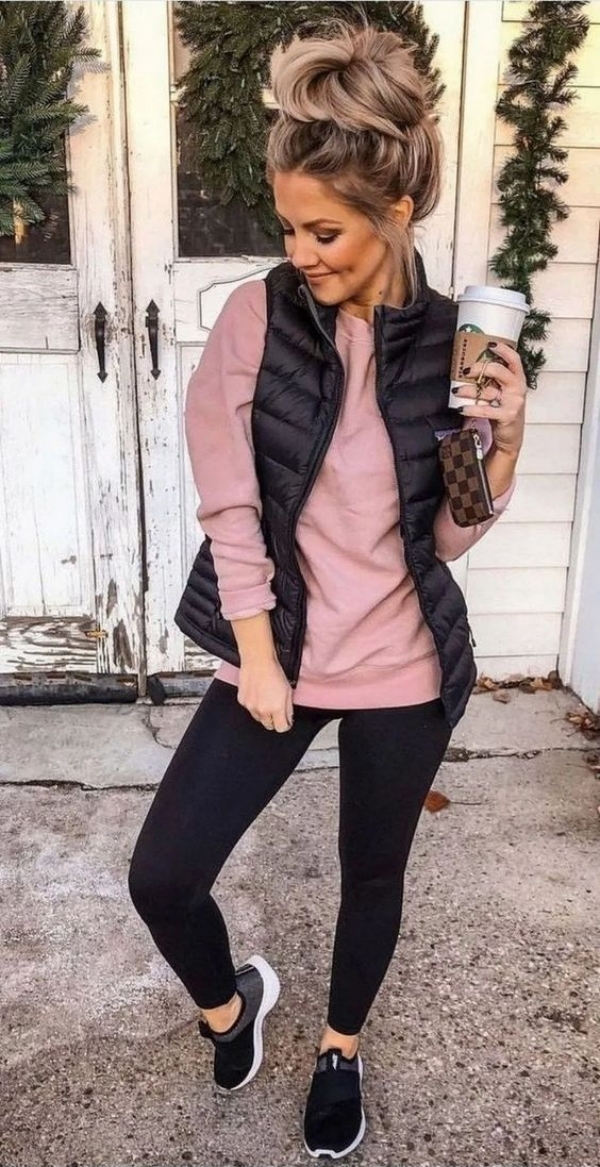 Do you want to make a sporty impression on everyone? Well, a cool black legging with a pastel colored full sleeve tee looks lovey. For that winter rich look, go for a sleeveless jacket.
Cozy Look With Full Sleeve Puffy Jacket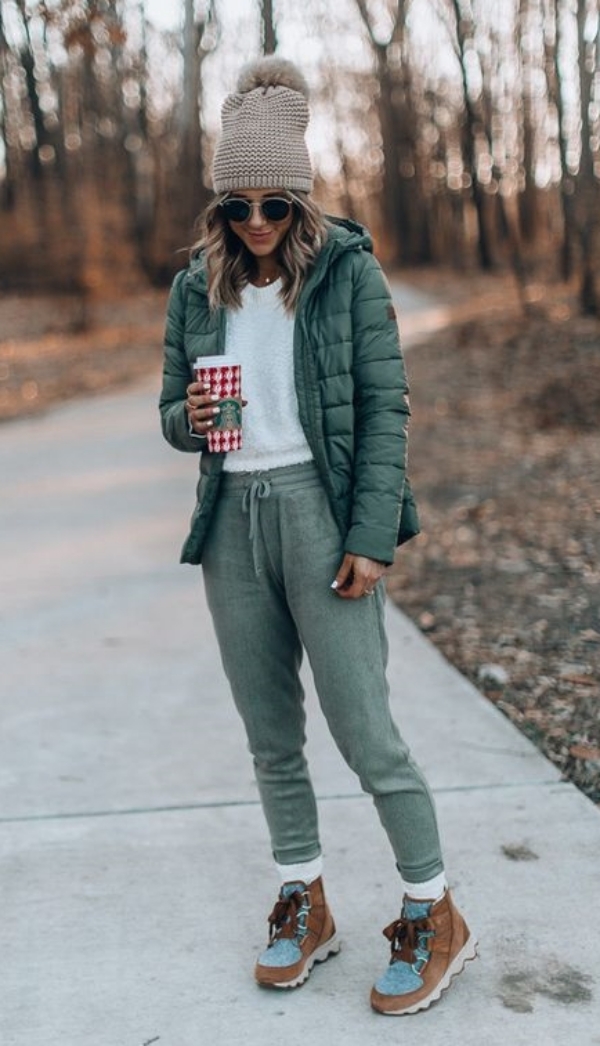 Another one of the "don't care" look is this. You can have this cozy look for a trek by the nearby hill or just a grocery shopping day. Wear joggers with a tee and pair it with a full sleeve puffy jacket. Add in that winter beanie for fun!
Bring In That Denim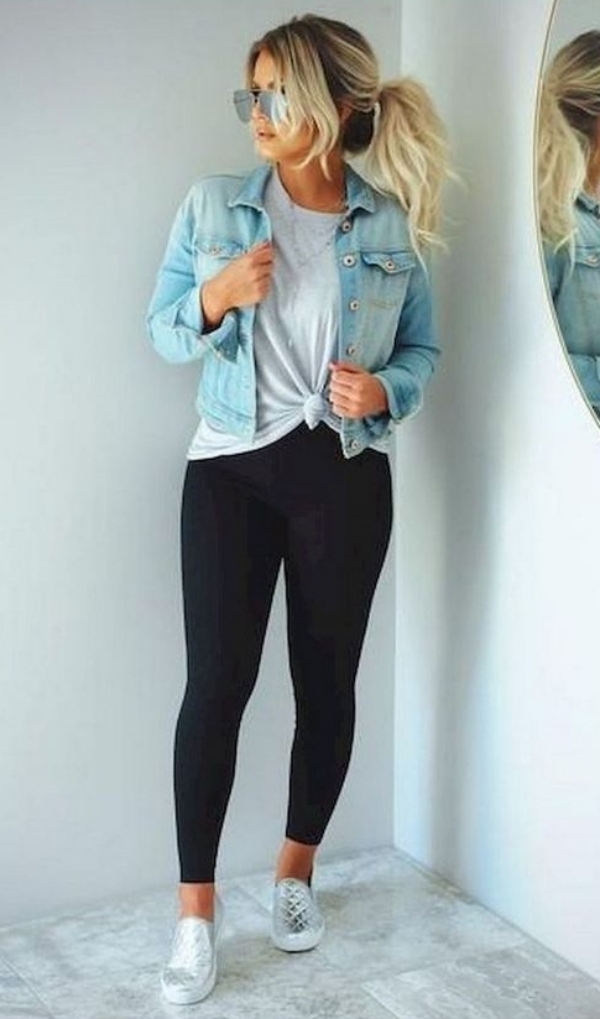 Black jeans or jeggings are winter-stocked apparel. For this look, grab your black jeans or jeggings and pair it with a white tee. Make a knot at the bottom of the tee to make it sit hugging to your waist. Then pair it with your favorite denim jacket. Have a messy high ponytail with sunglasses. Your rich look with regular outfits is done.
It's Time For Those Camel Coats To Make Some Noise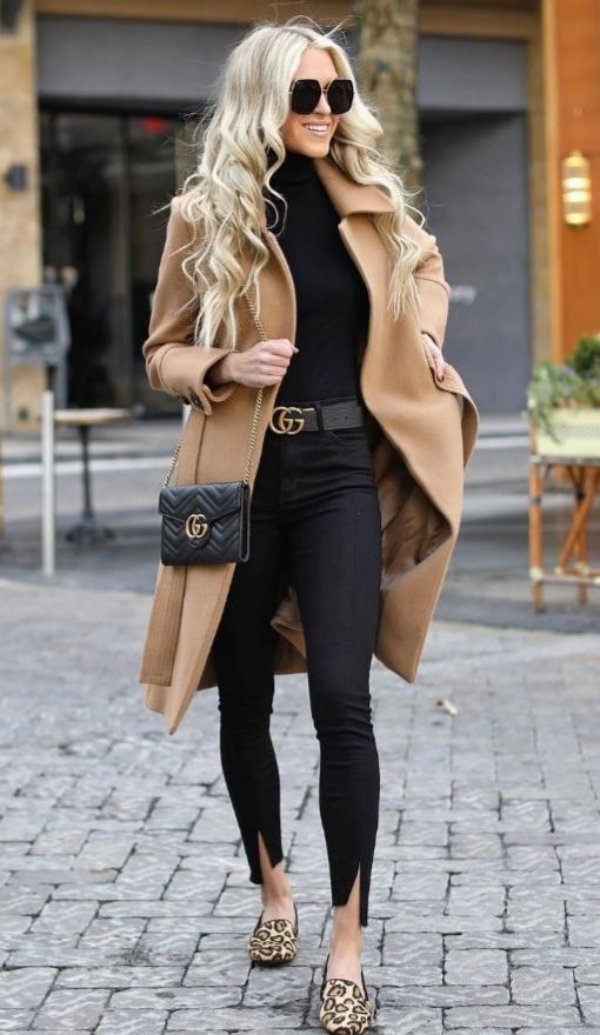 Camel coats are the classic winter coats that die-hard. If you are a fan of them then style them this way. Wear all-black outfits and then pair it with the camel coat. Then, leave your hair open and carry a sling bag to complete the look.
Sass Up With A Large Sweater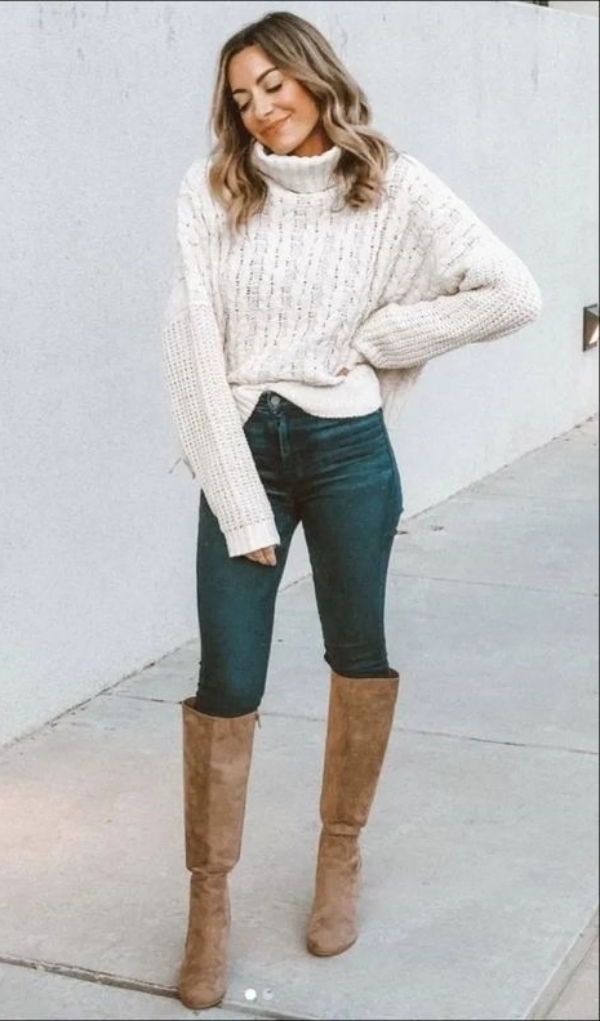 Do you need a reason to wear those over the knee boots this season? Well, we have the best apparel to go with it. Grab your light-colored oversized sweater and pair it with a skin fit jeans. Your brown or black OTK shoes will look amazing with it.
Sexy Leather Jacket For Rock Hard Look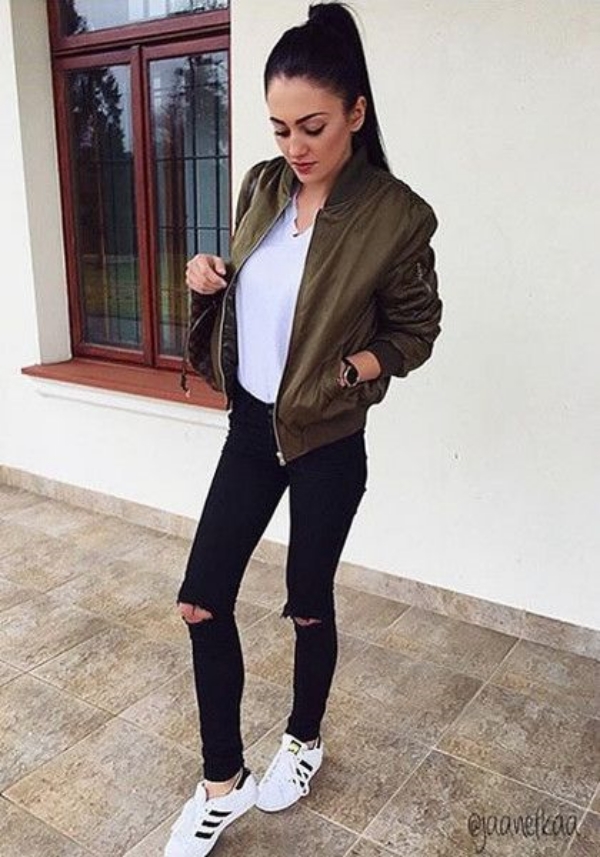 Are you a badass girl who loves to have fun? Those sassy bike rides are your thing! Then this leather jacket is what you must tag along. Often peeps wear the black leather jacket or brown, which are the staple colors of it. However, you can rock this look in any color like the olive green to sassy pink!
Sexy Teddy Jacket For The Feminine Look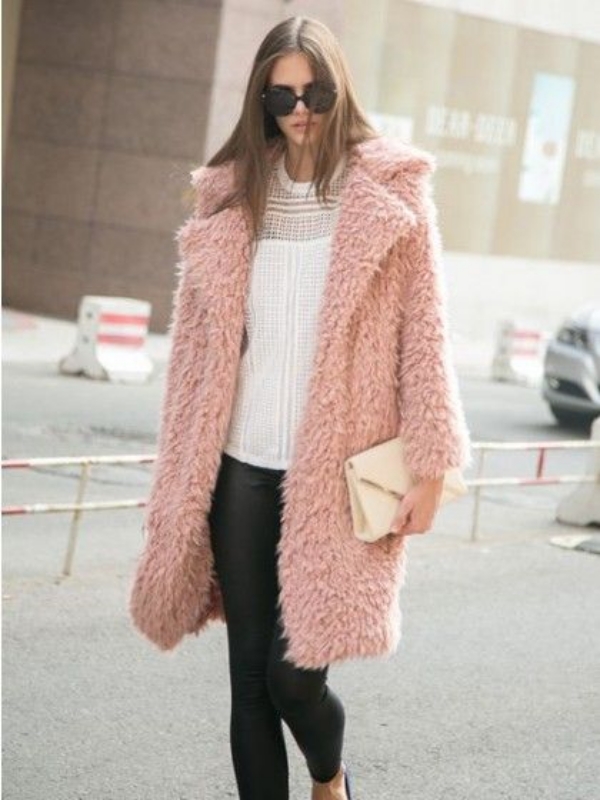 Do you wish to look like those hot models from the winter fashion week? Well, if you wear a statement long teddy coat it will get you all the attention. Go for faux fur cruelty-free material for this look.
Sexy Cardigan Look For This Winter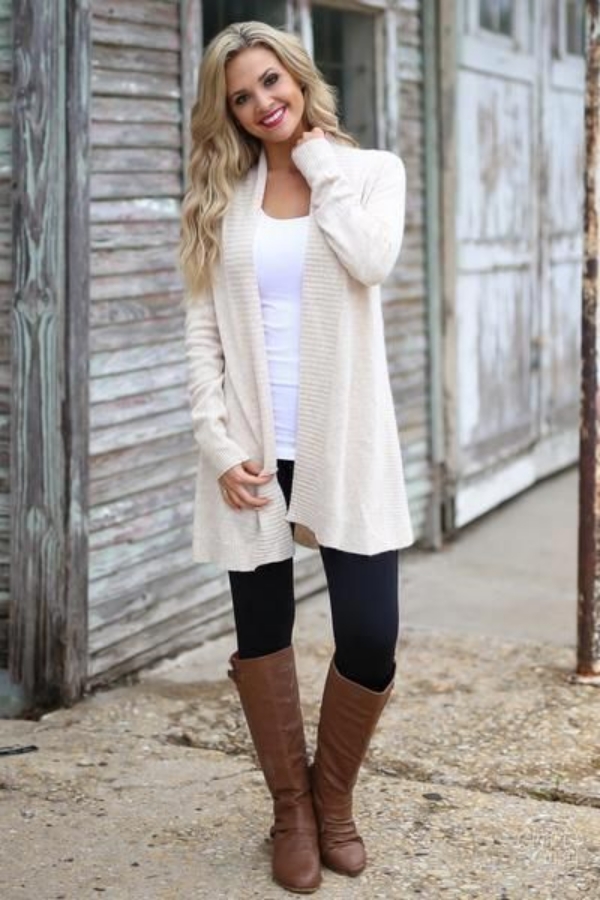 We all have a cardigan at home but often do not know how to style it. Don't worry, we are here to rescue you. Wear a staple black jegging and a favorite white tee. Then grab your cardigan and wear it with OTK boots. Have a bombshell makeup look and you're done.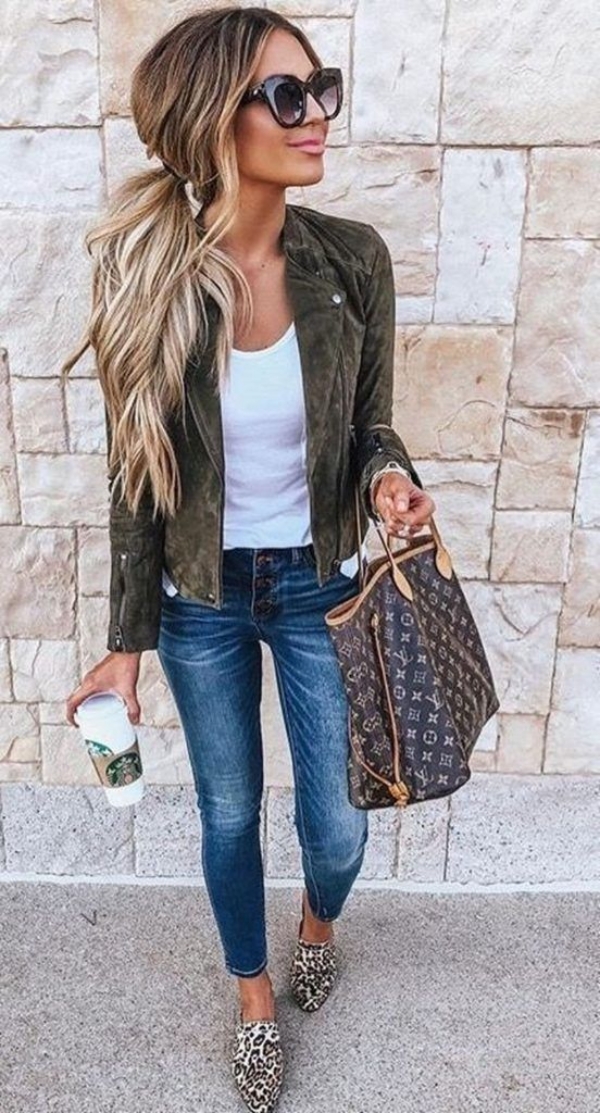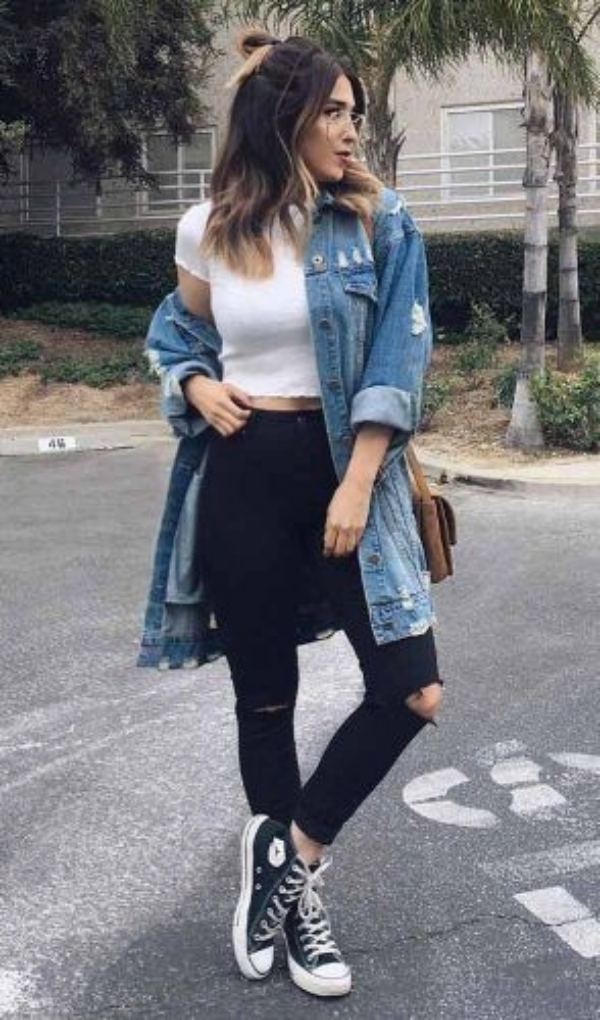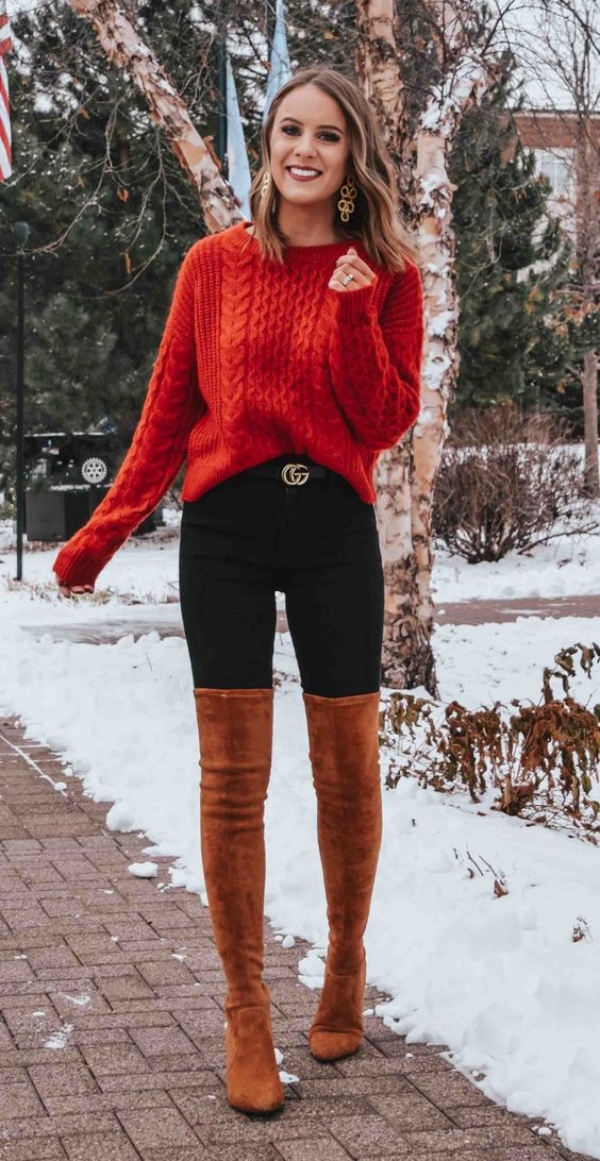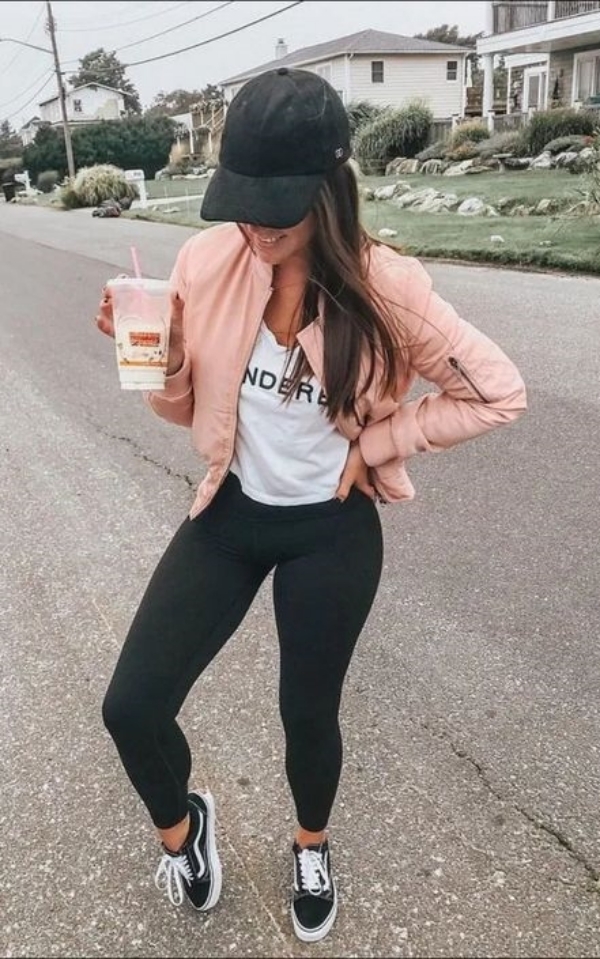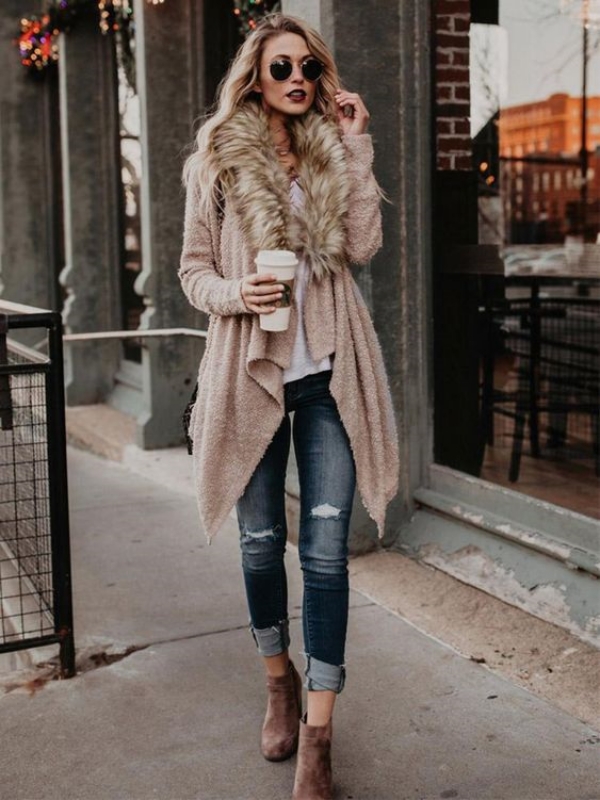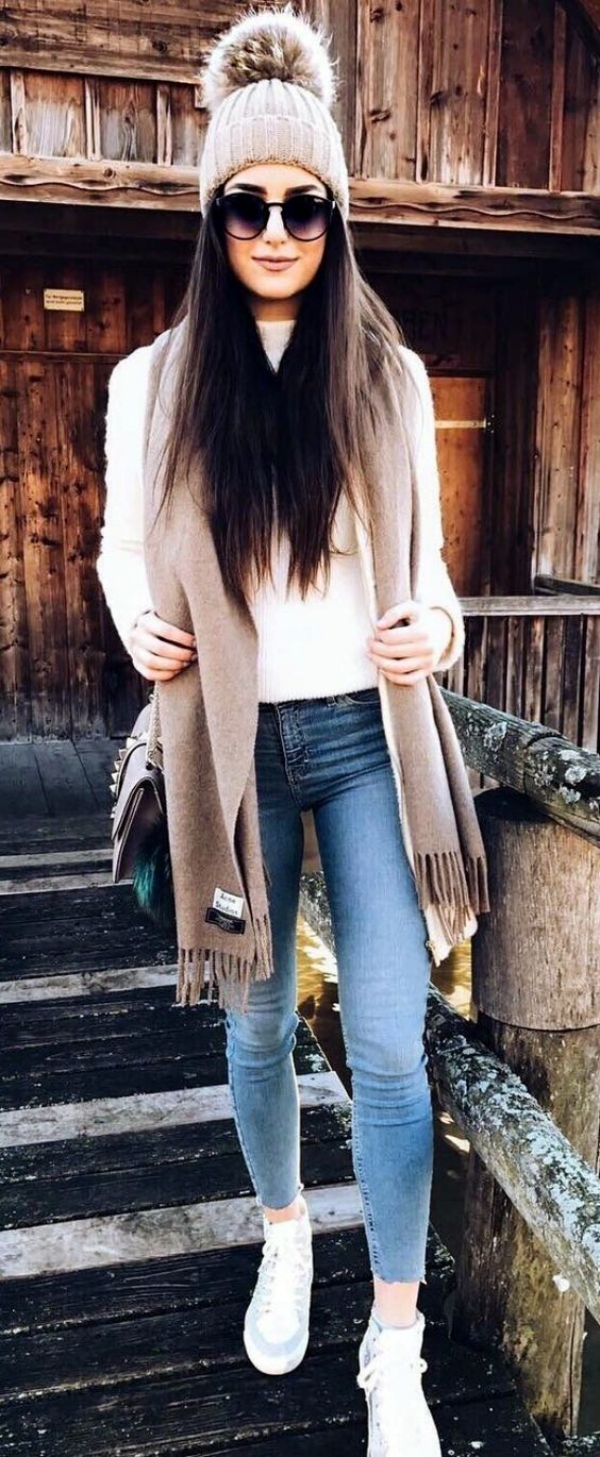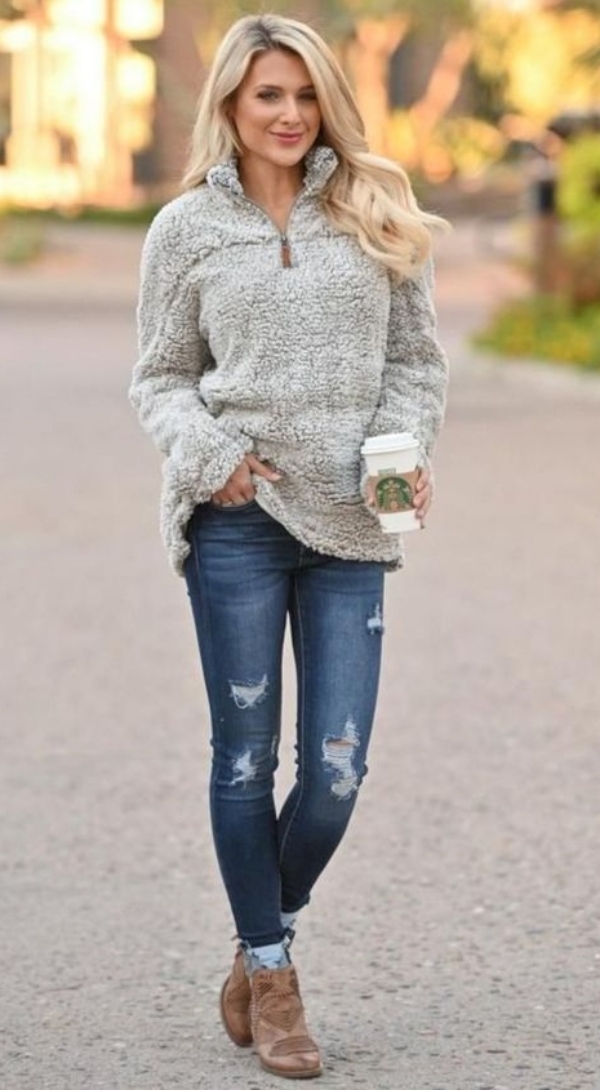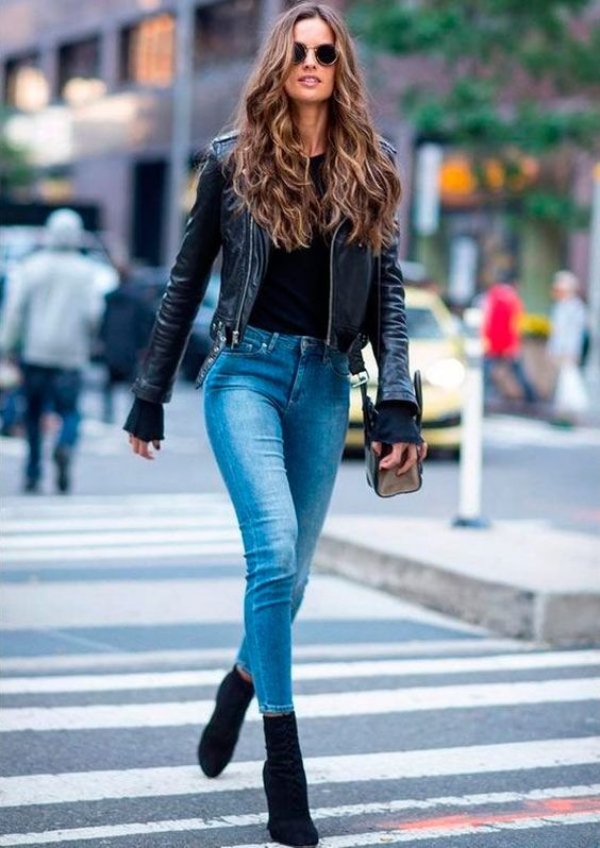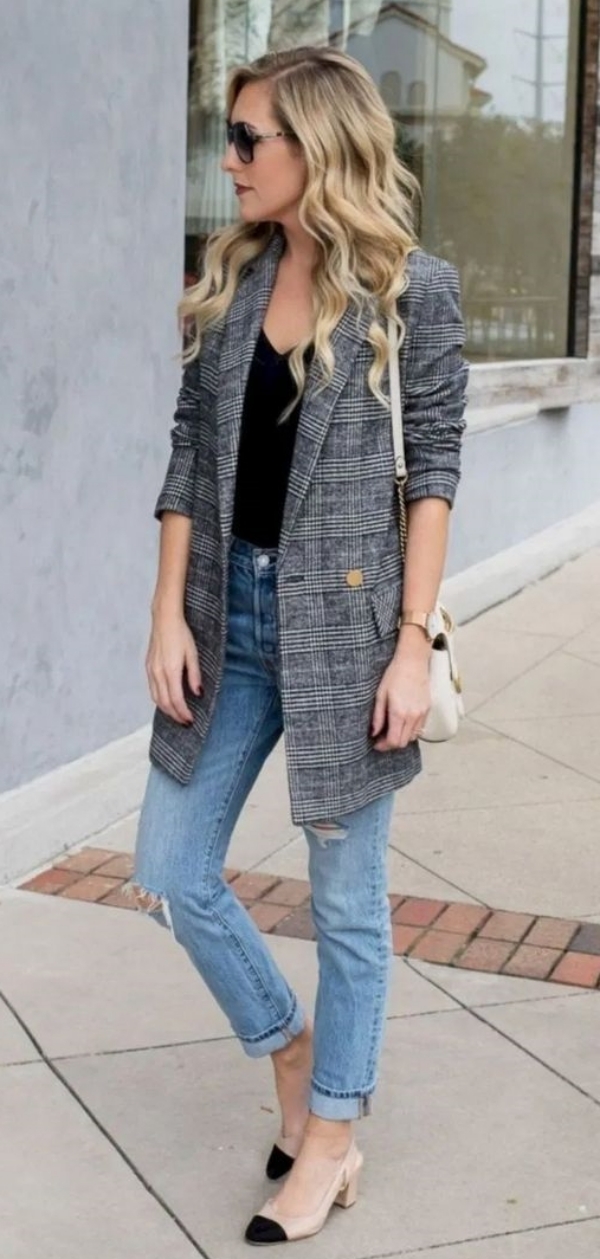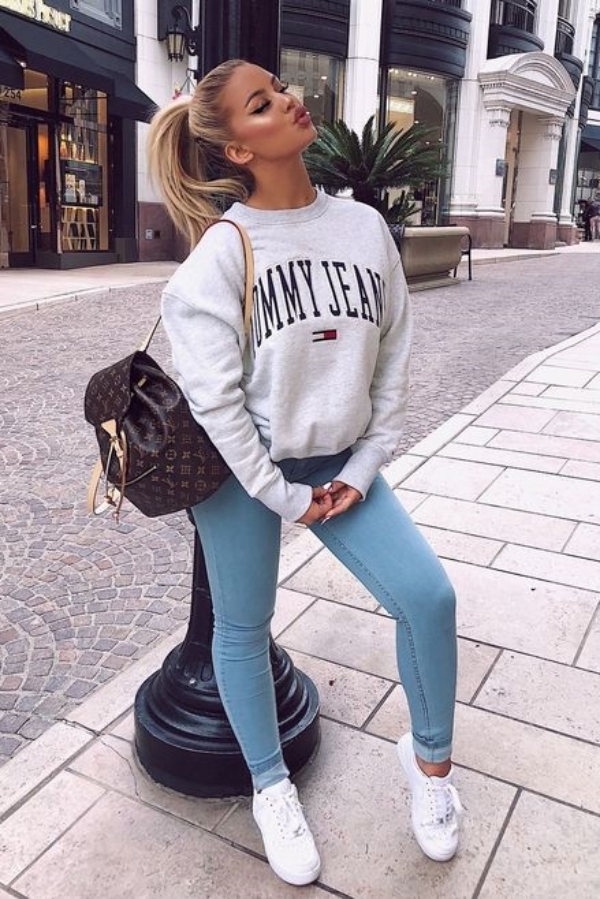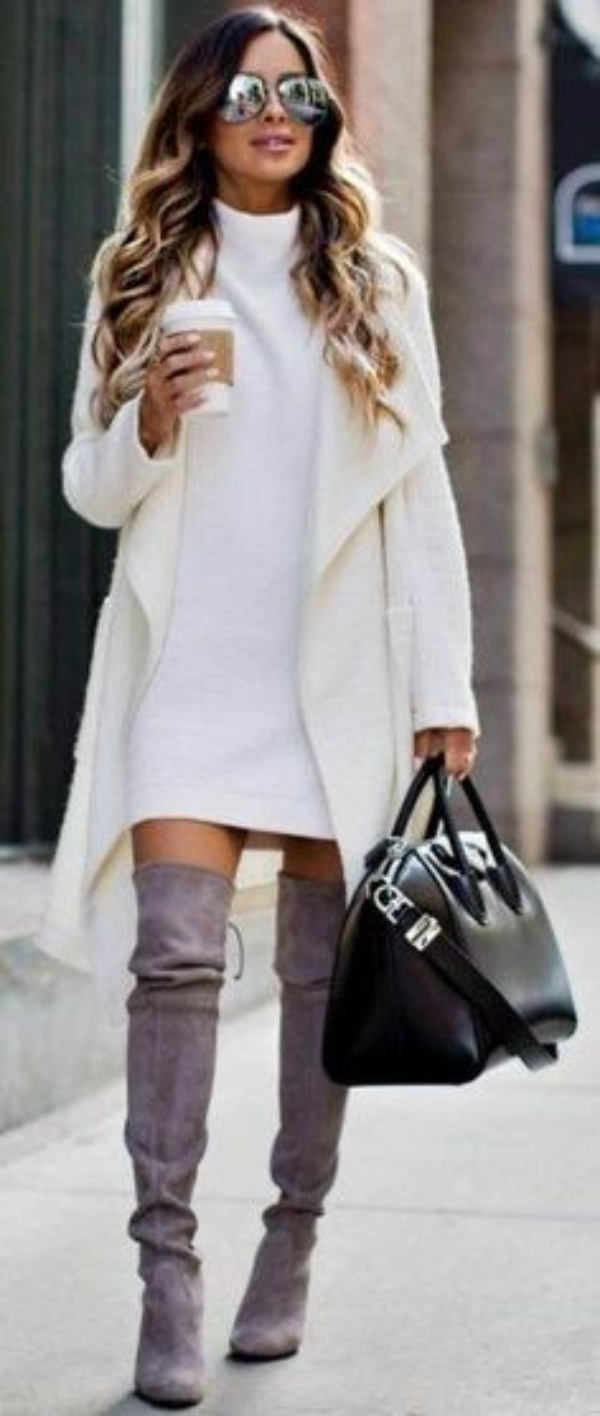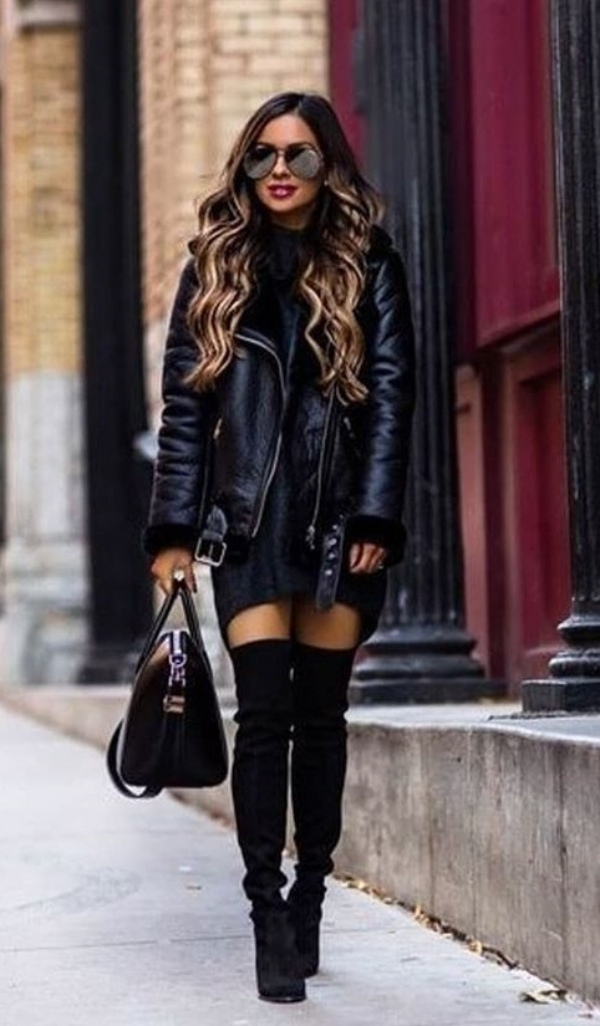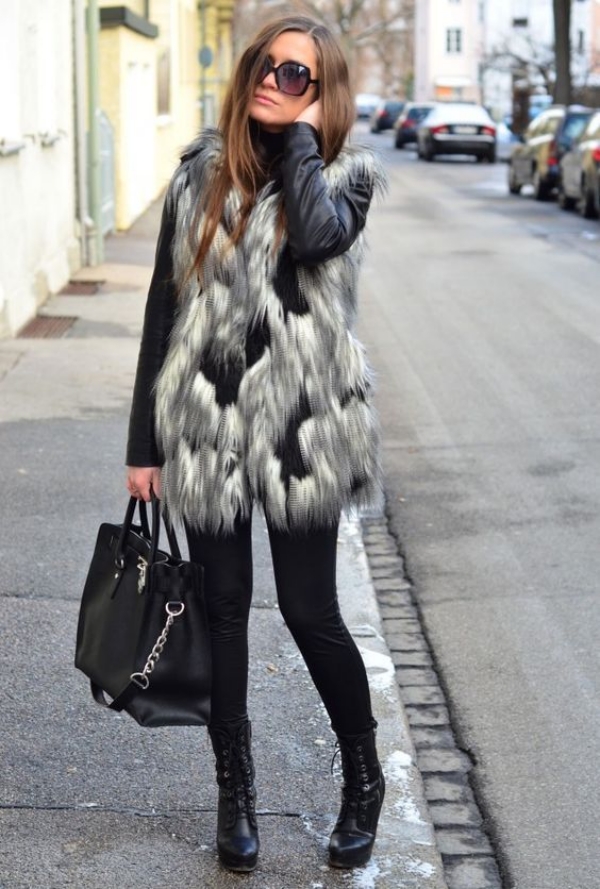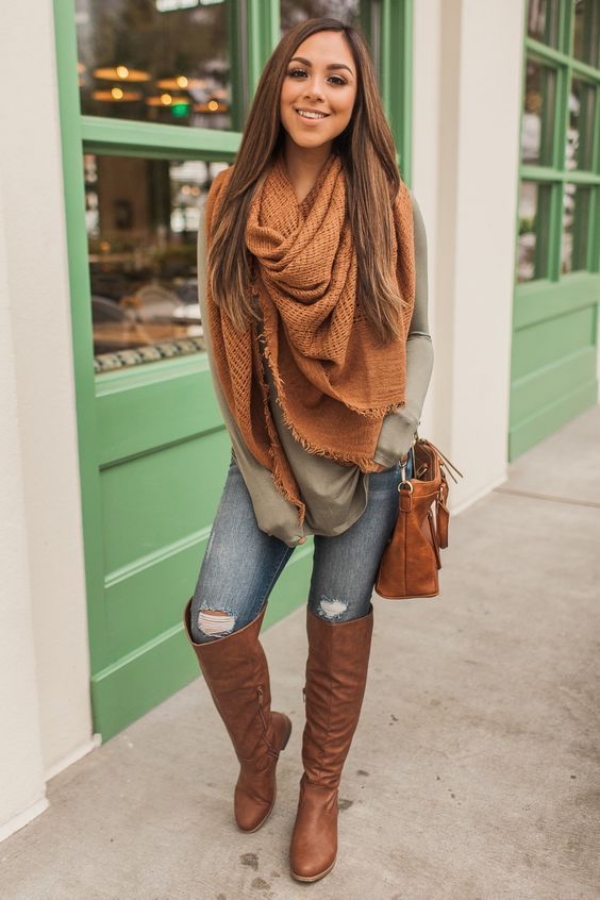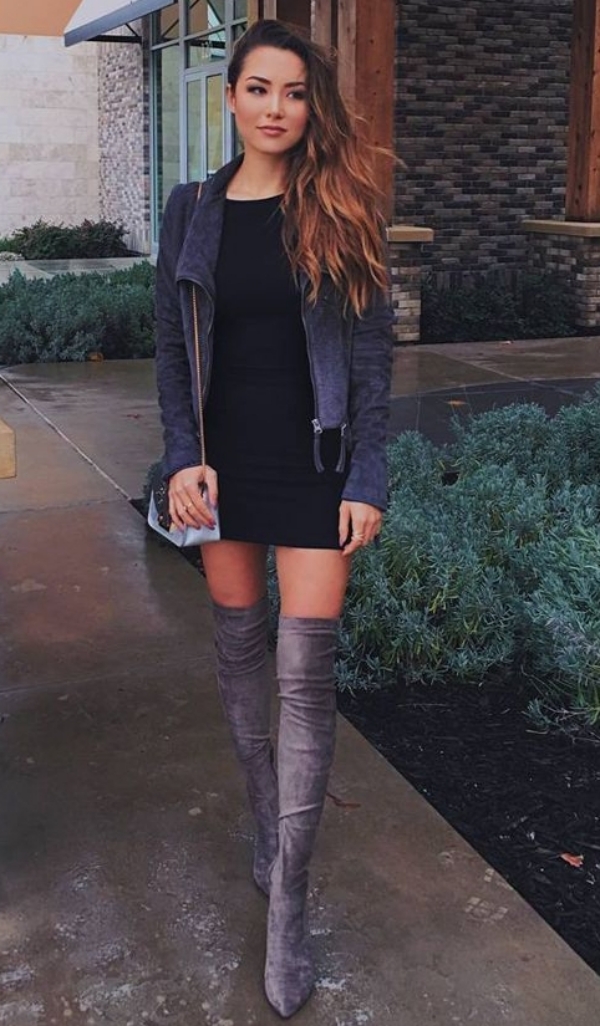 The accessories that you carry with Casual Winter Outfits that look Expensive make them have a mark in the fashion game. Therefore, remember to accessorize them elegantly. Since these are casual wears, you can pair up anything and everything with it. So have these ideas and make the most out of it.