A chambray is something you must have in your closet! Chambray is something where you can use "the more the merrier" phrase easily. A good chambray shirt should top your priority charts any day and a chambray shirt outfit too shall be on top of the list when you decide an outing. Chambray shirts are something very comfortable and totally in your budget. Chambray is something for every season. A chambray shirt paired with something cool is perfect attire for any outing.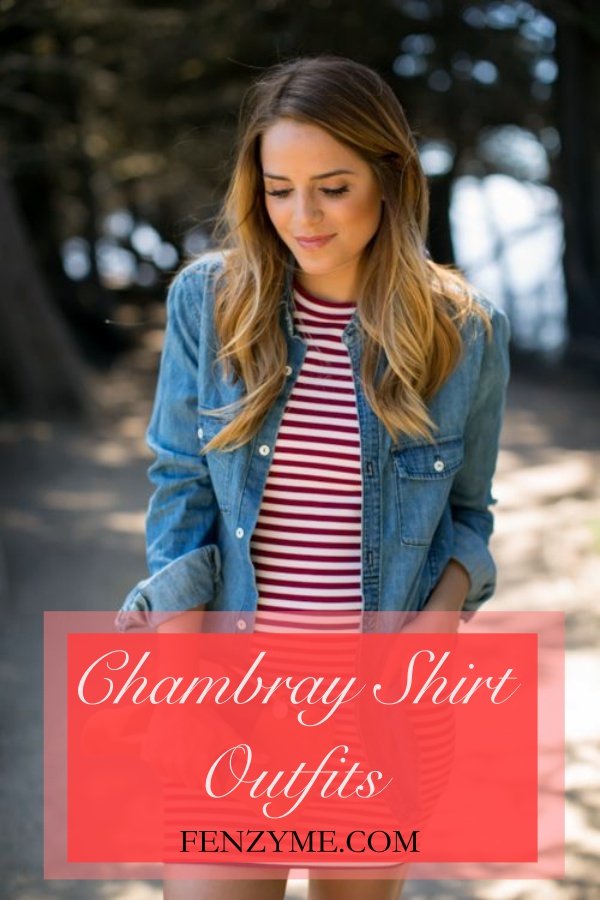 The ones made with soft denim are super-duper comfortable and as told earlier they are very affordable so you have them in any number! But now what might be bothering you is how to style yourself in your chambray shirt! We understand we might be bored of just wearing that chambray shirt with a trouser or seeing people wear that, but don't you worry we will tell you some great chambray shirt outfits! Here are some outfits that you must have in your closet!
Chambray Shirt Outfits
Denim go really well with denims!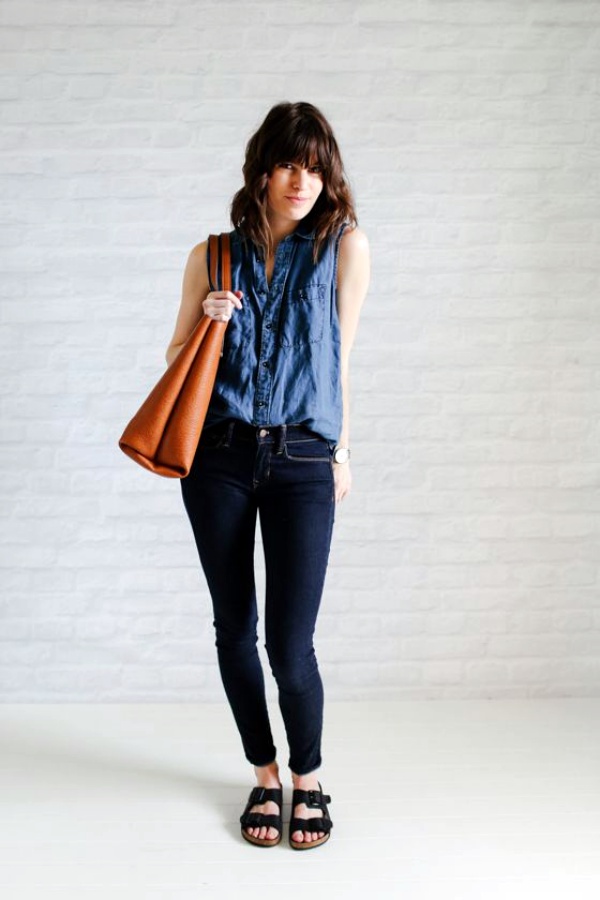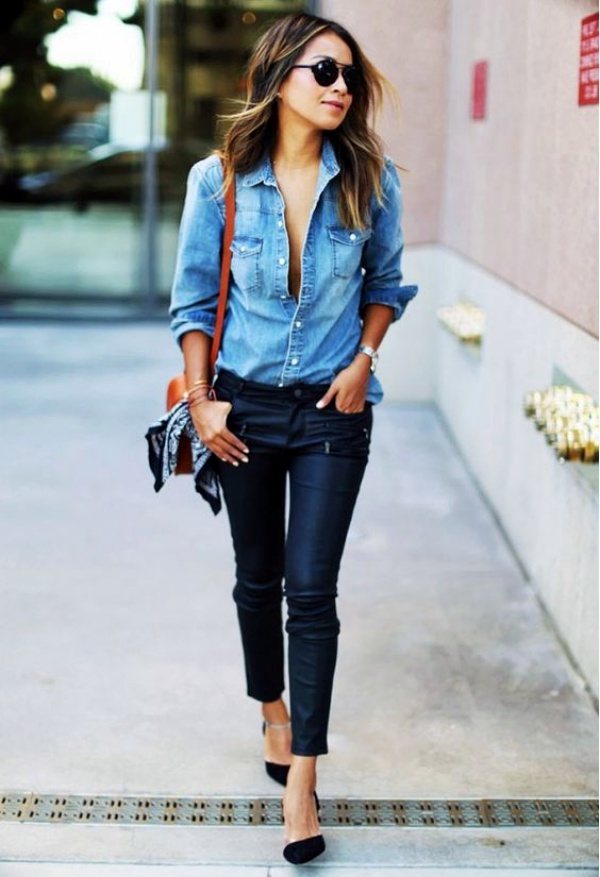 Don't fear to pair your chambray shirt with denim itself. A dark colored denim jean will go really well with your chambray shirt. Team it up with some great shoes and you will look so damn cool! It is a good pair for sure!
Wear it over!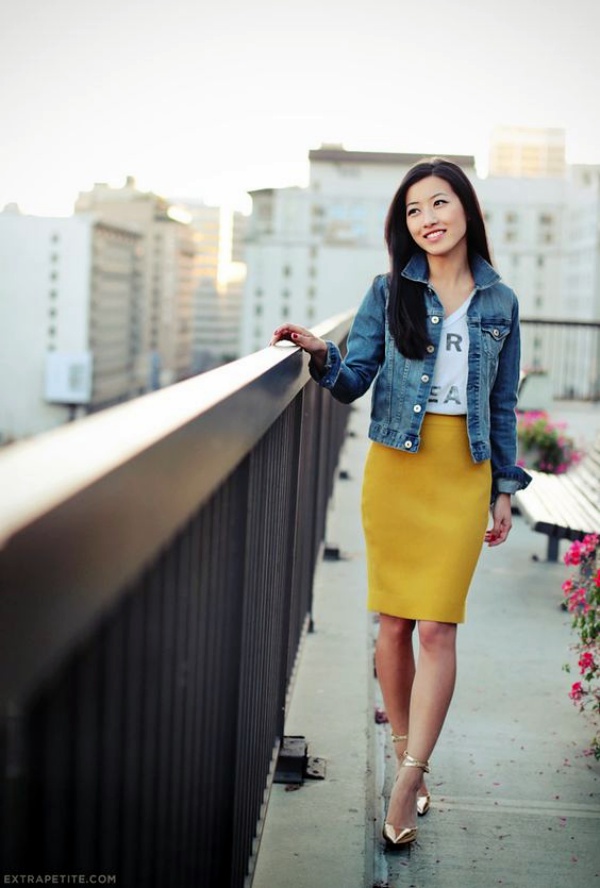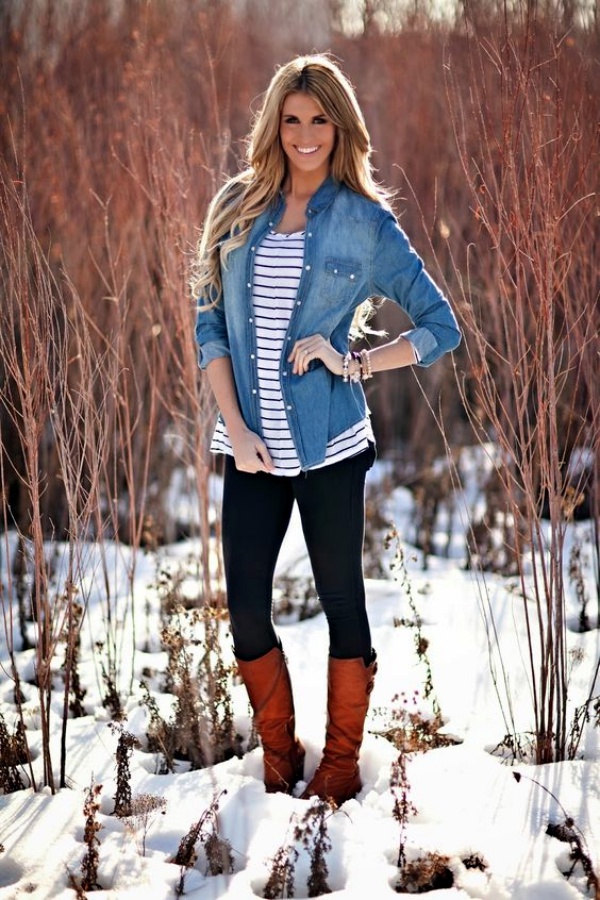 A chambray shirt over that dress of yours will do wonders. Well wearing a chambray shirt over a dress is not only a great way of styling but also a unique way of repeating that dress of yours without any embarrassment! Thank us later for this great idea!
A sexy Skirt!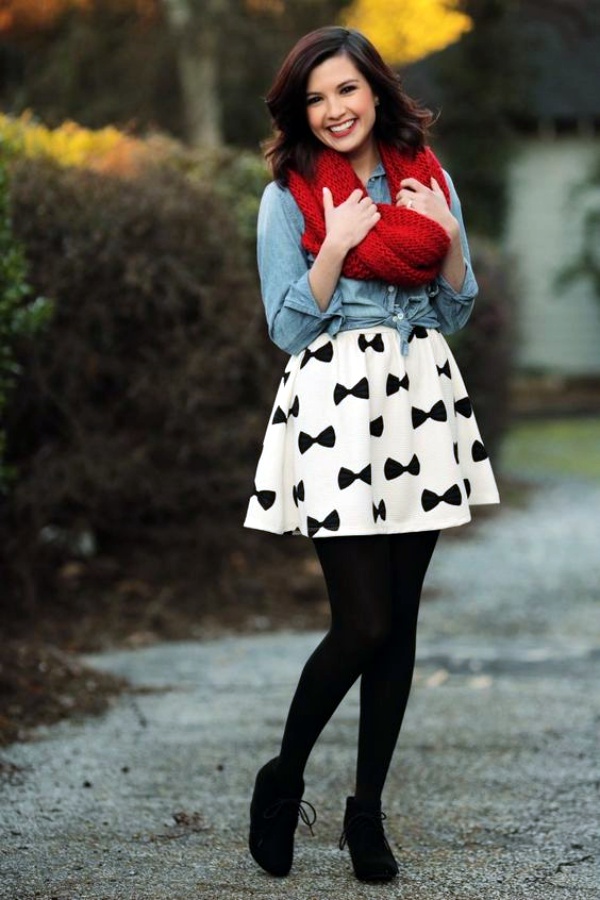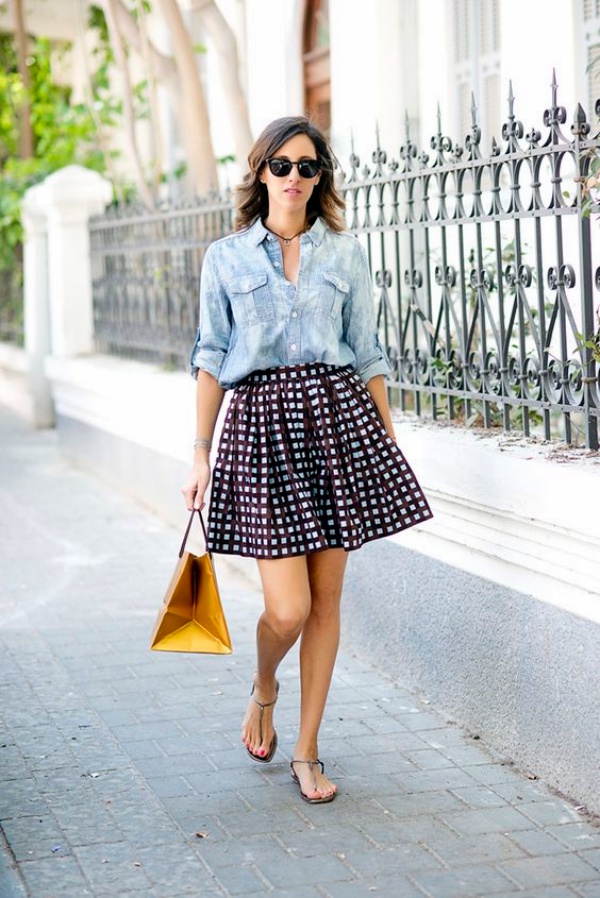 Wear a sexy short skirt with a chambray shirt and you will look great. Although most colors will look good but dark blue or a black skirt will really do wonders! A pair of bellies and a long belt bag and there you go for your perfect day out!
Tie the bottom!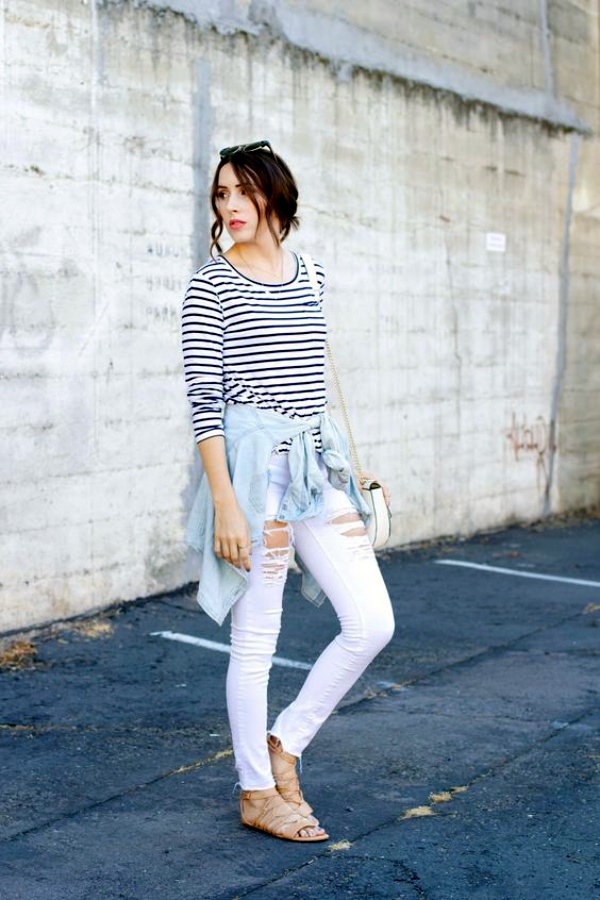 Tie the bottom of your chambray shirt and wear it over your dress or use it as a cropped top over denim. Make your own style statement. Not only you will look smart but it way give a new look to your dress as well as your chambray shirt.
Sporty look!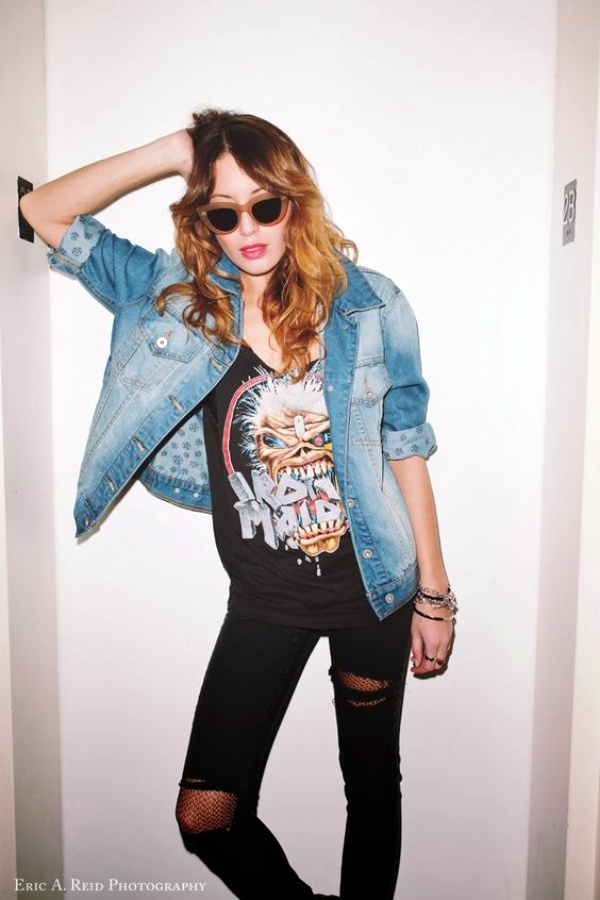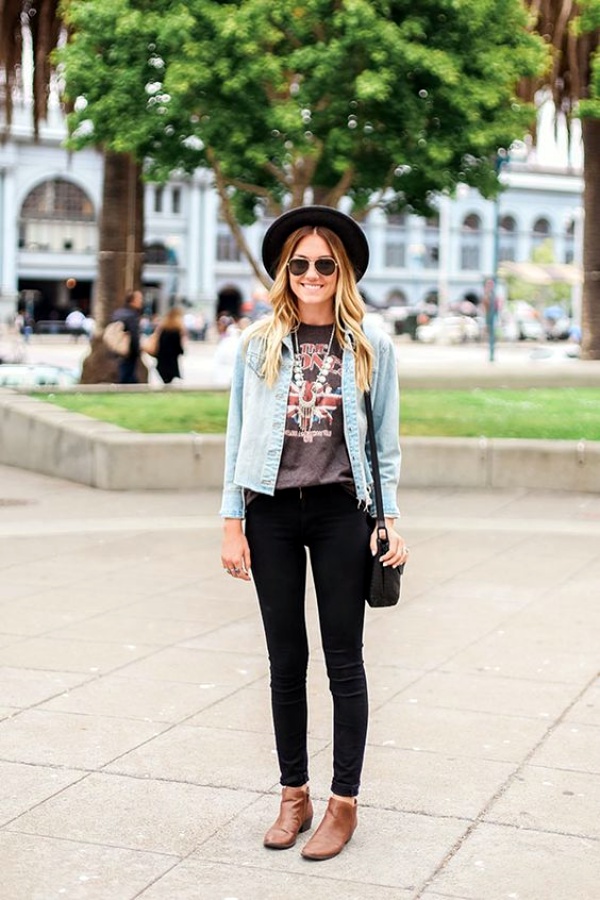 Wear some cool spaghetti or some t-shirt beneath your chambray shirt and don't button it up! It will look really cool. A pair of boots with it just looks fantastic! Here are some Graphic tees outfits you may love to flaunt with without any second thought.
Under your sweater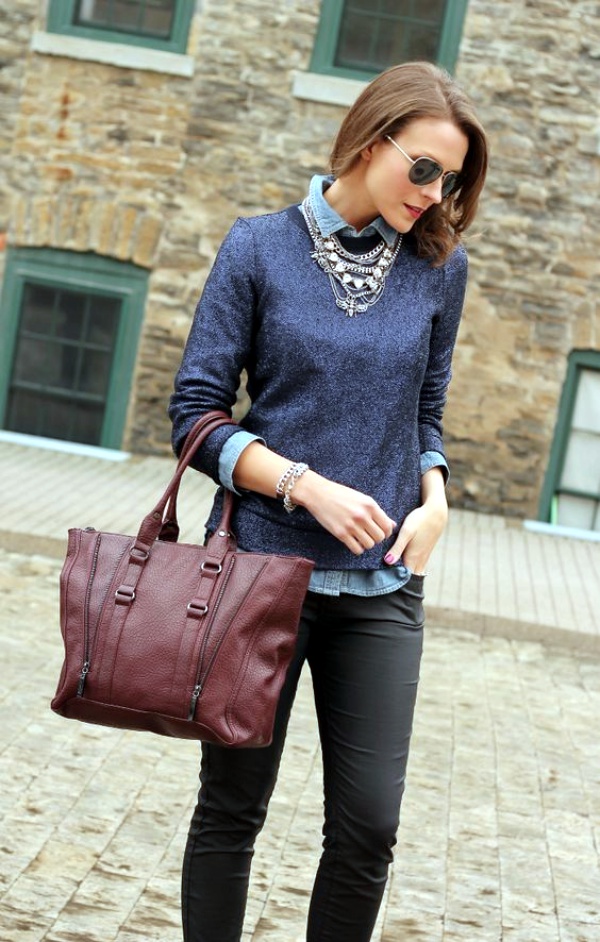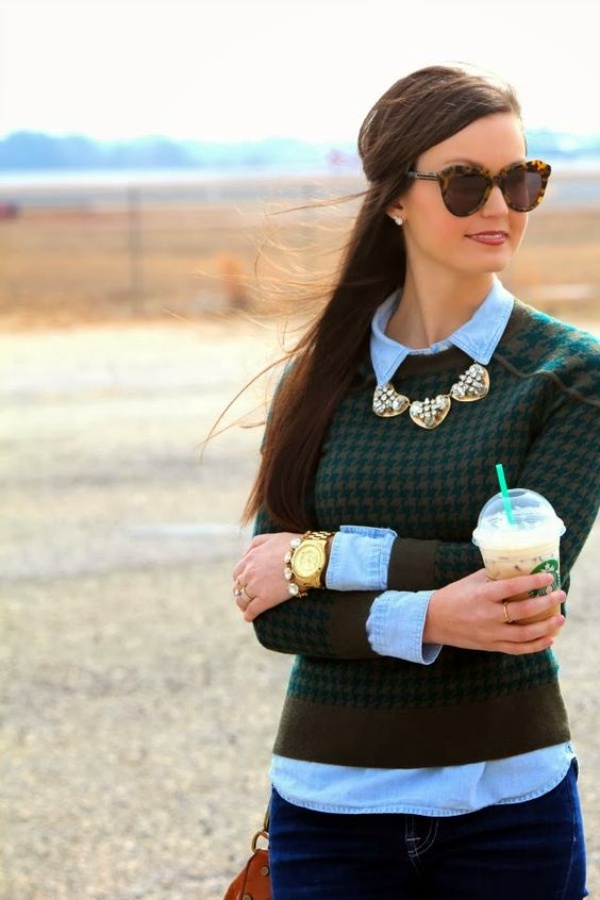 Your chambray under a pretty sweater with collar and bottom out looks just super-duper awesome! It's a really good combination. Team it up with trousers or denims and flaunt it all the way
Top it up with a blazer!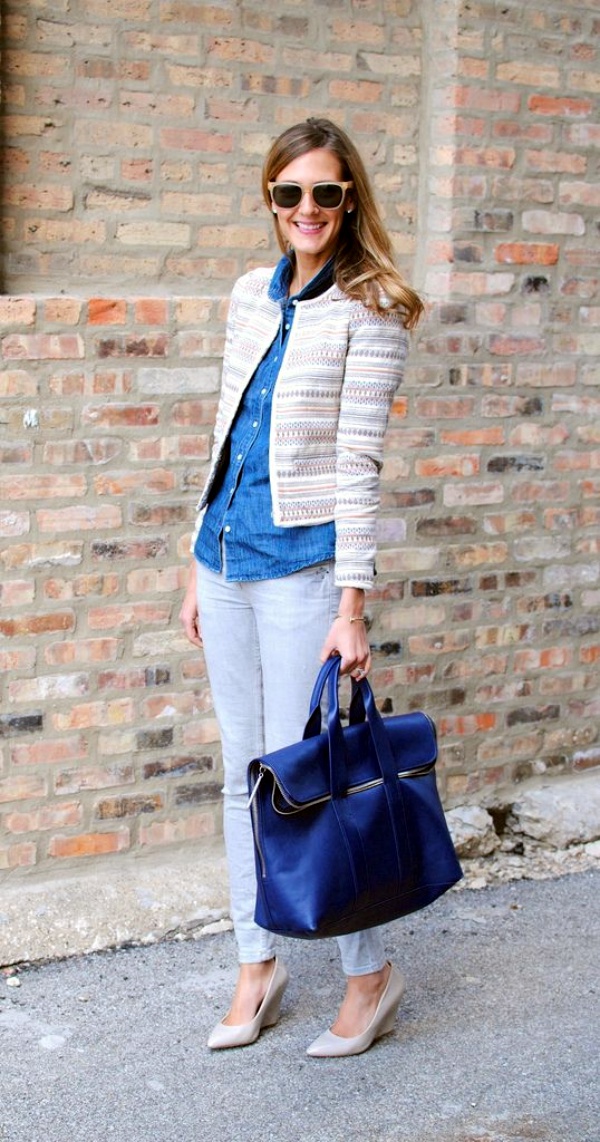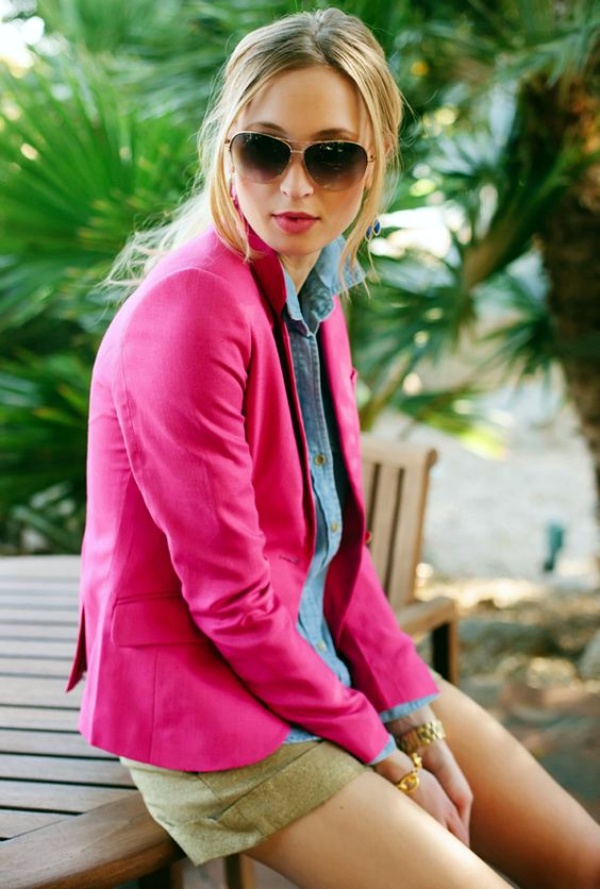 Wearing a blazer over a chambray shirt tucked in trouser or jeans is a perfect office outfit. It makes you look elegant and smart. Go kill the ones in office with those looks of yours! Kendall Jenner style and outfits are always praised by fashion-forward people because she is always experimenting with her beauty looks. Here are some!
There are many more ways of styling your chambray shirt outfits; here we have it for you
Wearing it with a floral trouser – Floral is so in! So team it up with a floral trouser or skirt!
Team it up with a jegging and a stole! It looks simple yet great!
A white short – A pair of white shorts and your chambray will do it all for you!
A polka dot lower- Something in polka dots may be a skirt or trouser will make a great pair with chambray shirt!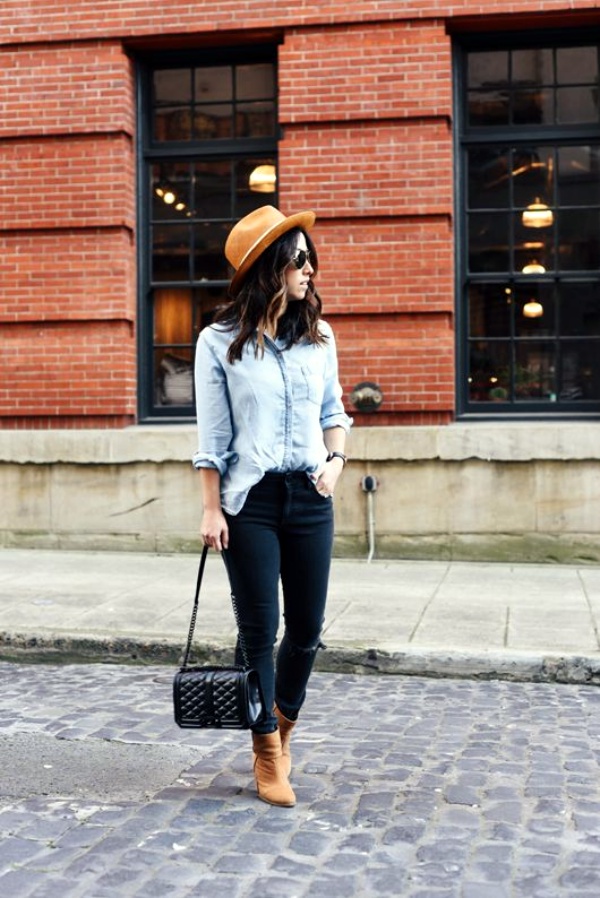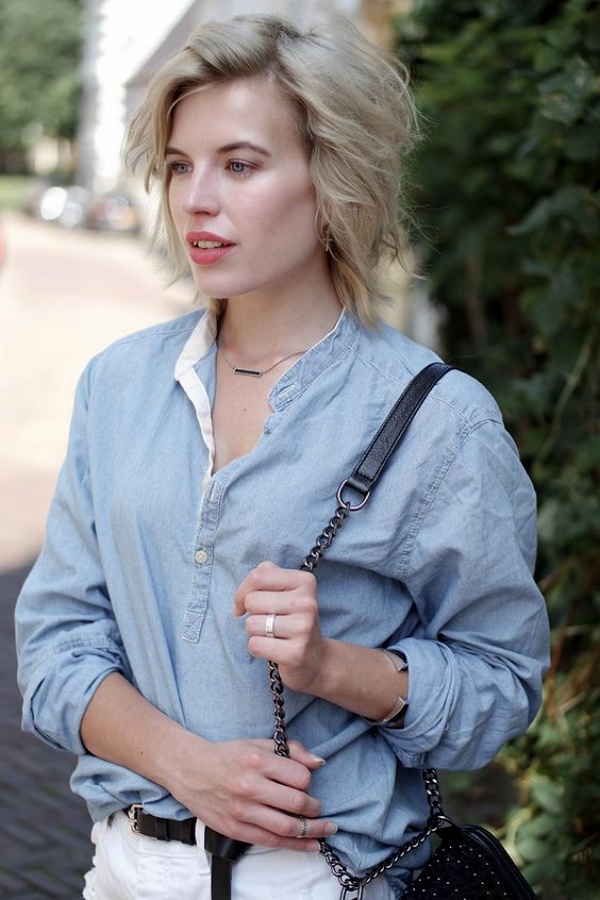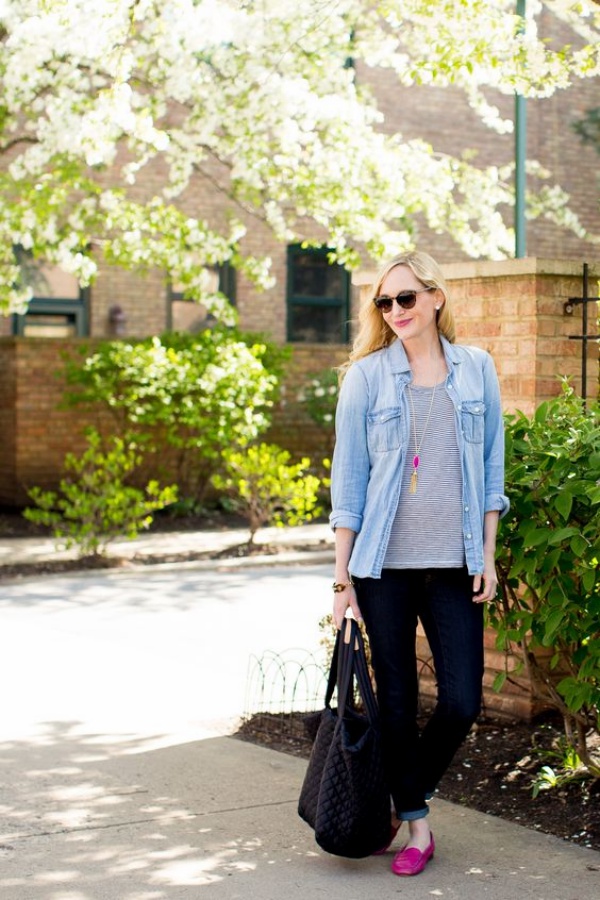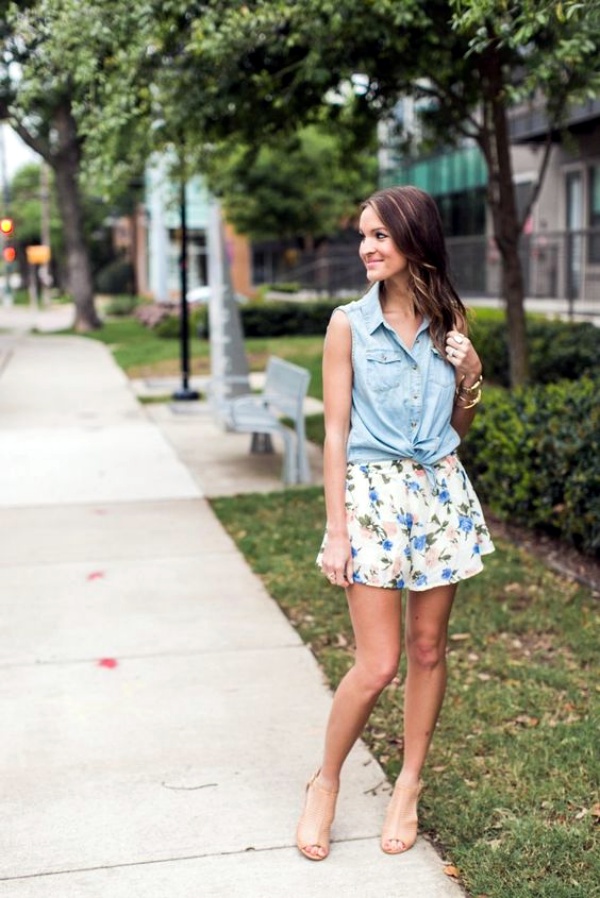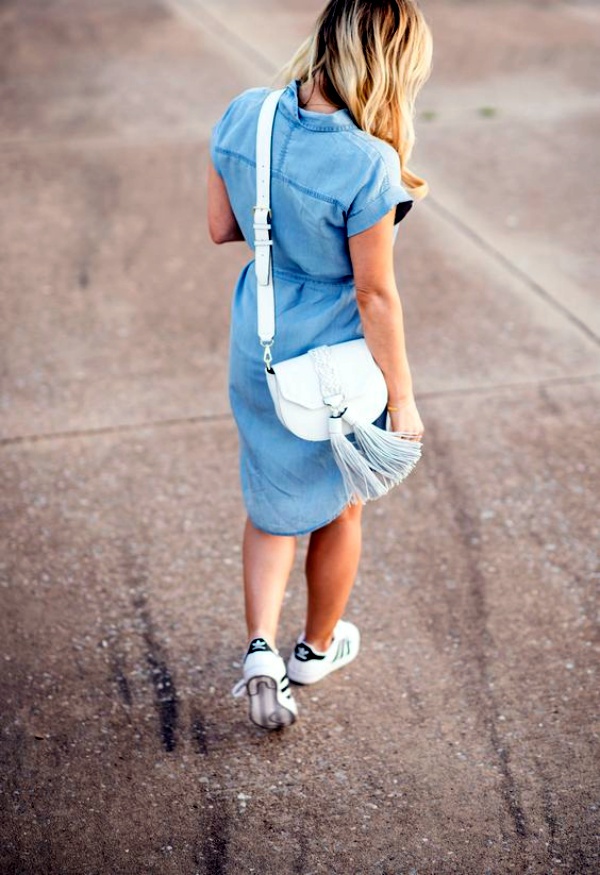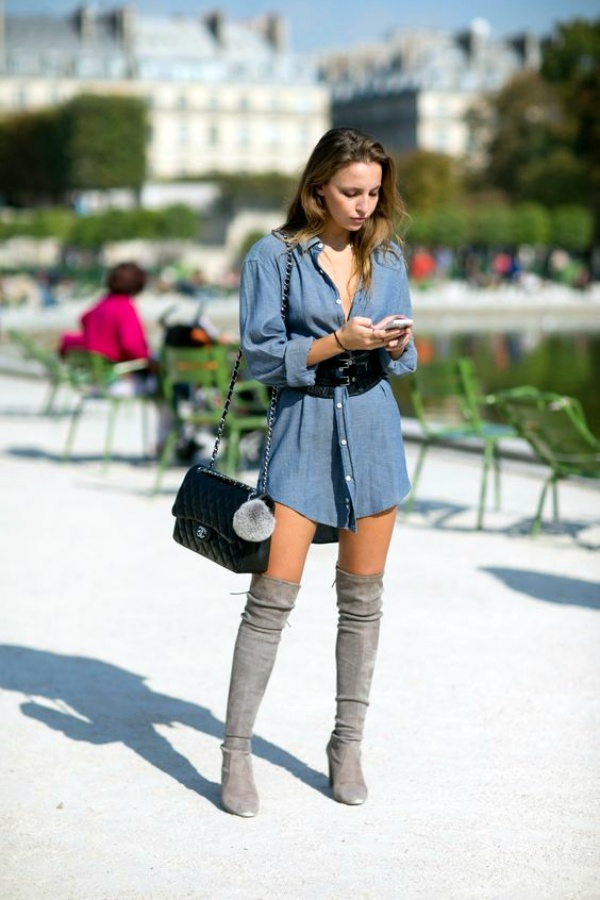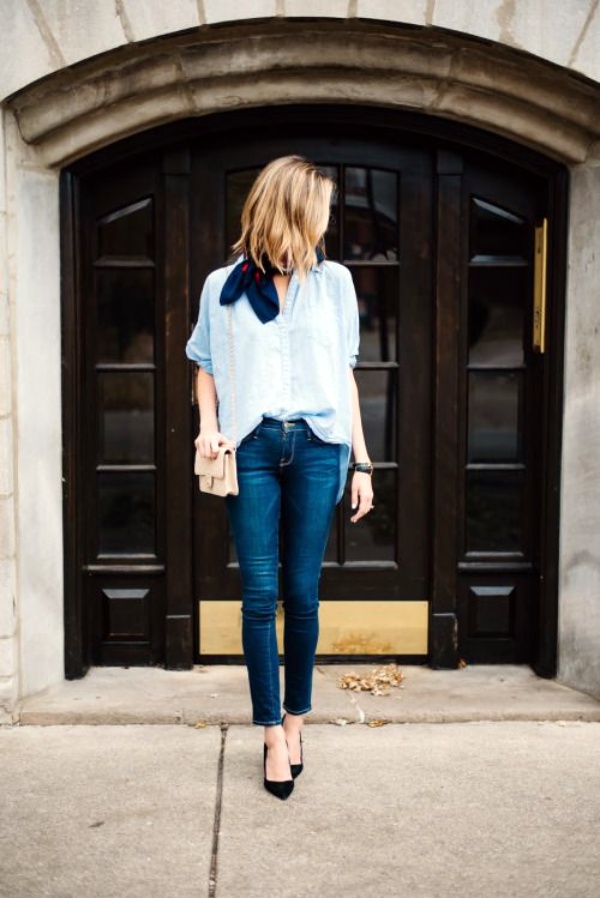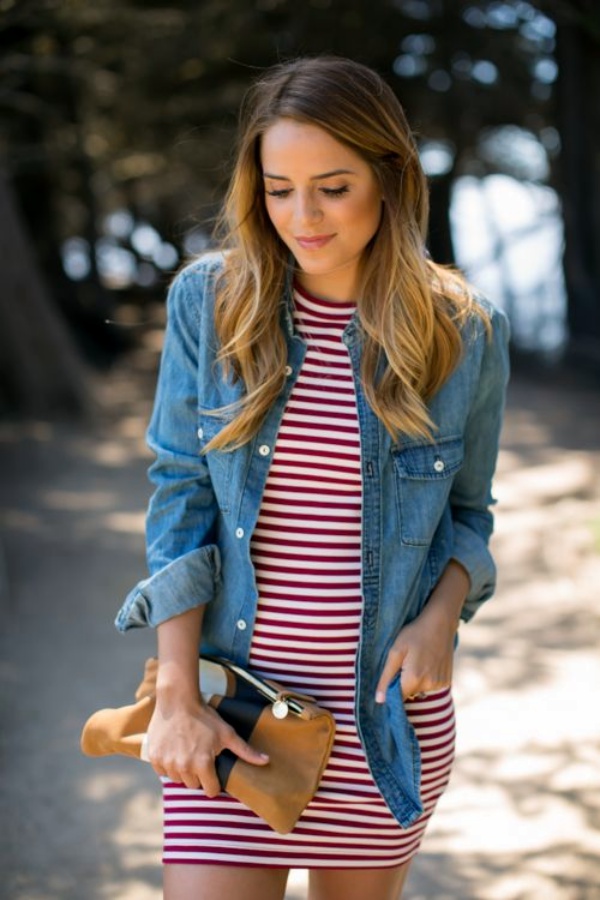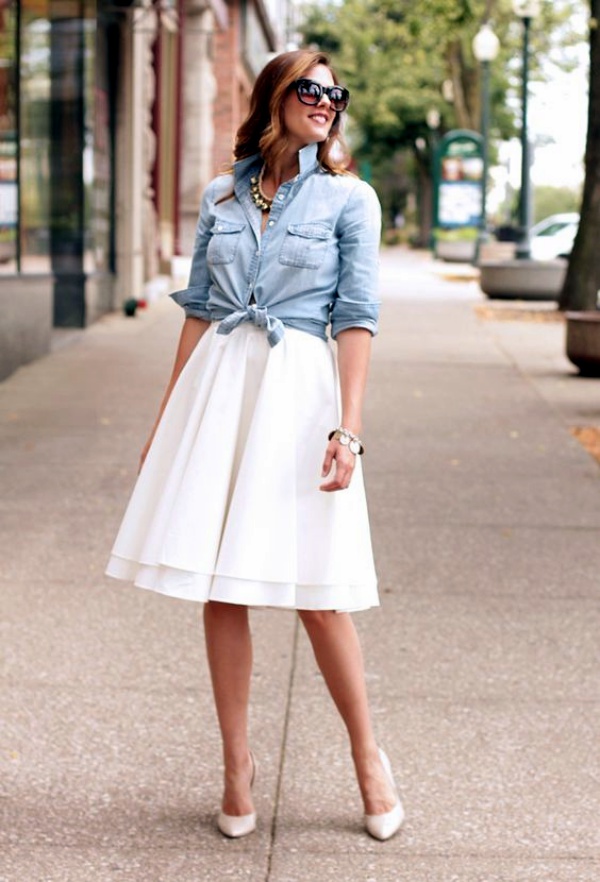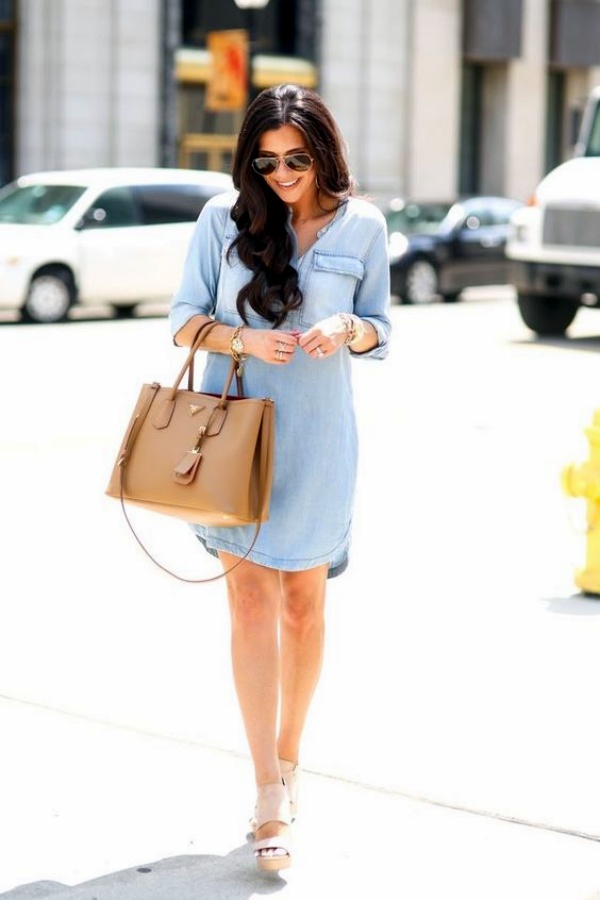 Well these are some of the best ways to style chambray shirt outfits. These different styles of different ways and you will surely win hearts with your looks! Each of these styles is a must try. Chambray shirts are something really cool for these super-hot summers and something really worth it for the super-hot you!