Do you know checkered print is a symbol of modesty? Around the globe, it is considered to be the most important piece in a women's closet. Earlier, checkered prints were worn by young girls to enhance style statement, but now they can be styled in many different ways with various kinds of outfits to look chic and modest.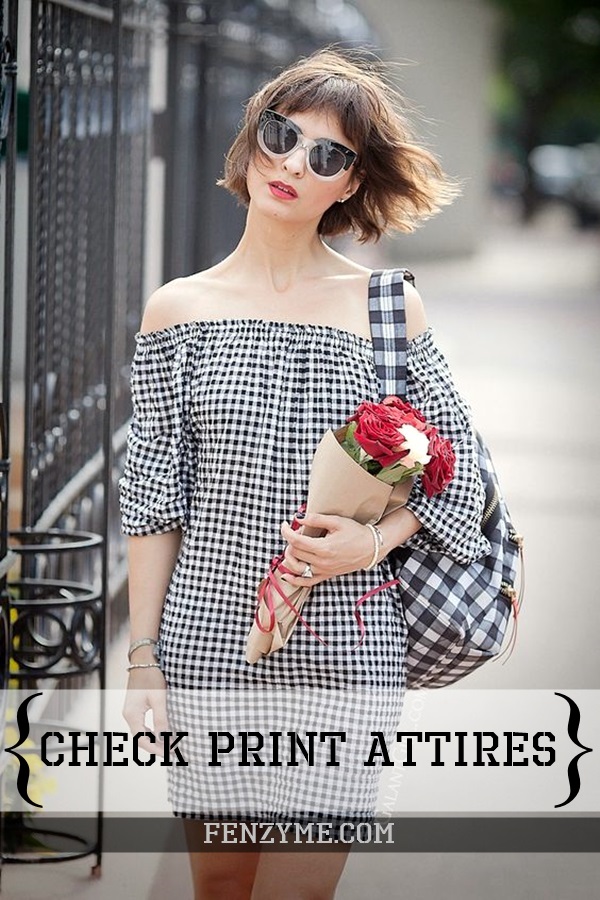 We bet you all must be familiar with check print attires as it can be styled successfully in almost all kinds of occasions. In other words – 'Feel free to go head to toe if you're really feeling it.' African check prints are much popular among women of all ages as they are never going to go out of style. But, how to wear African check prints is a big question? Gals! There are endless ways to style a pretty piece of checkered cloth. You can pair it with your short dresses, tops, skirts or leggings and will look effortlessly cool! Now fashion revives itself so you know how to go chic! Simply sport cute floral print summer attires and stun everyone.
Check Print Attires
Want to rock the checkered trend this season? Check top 6 check print outfit ideas –
Checkered Pencil Skirt with Crop Top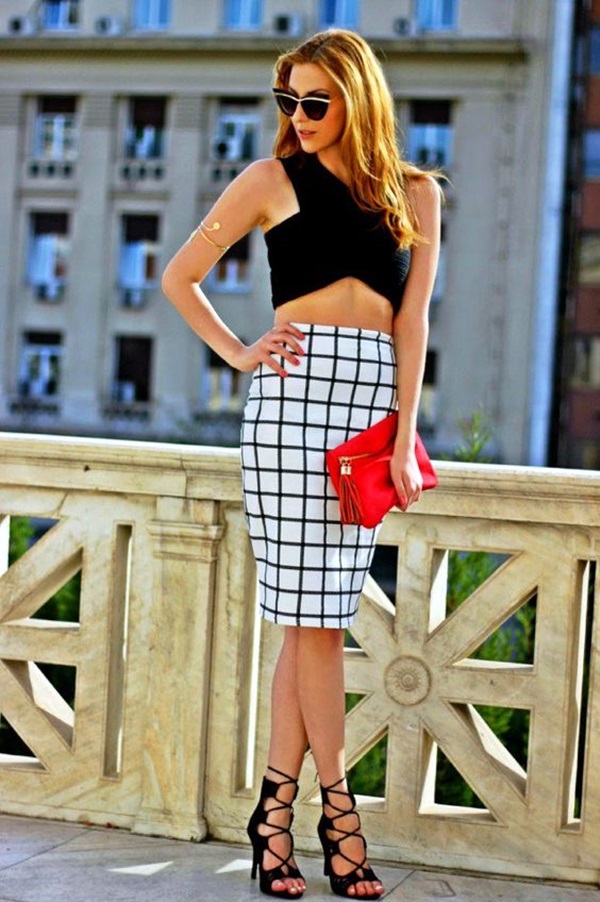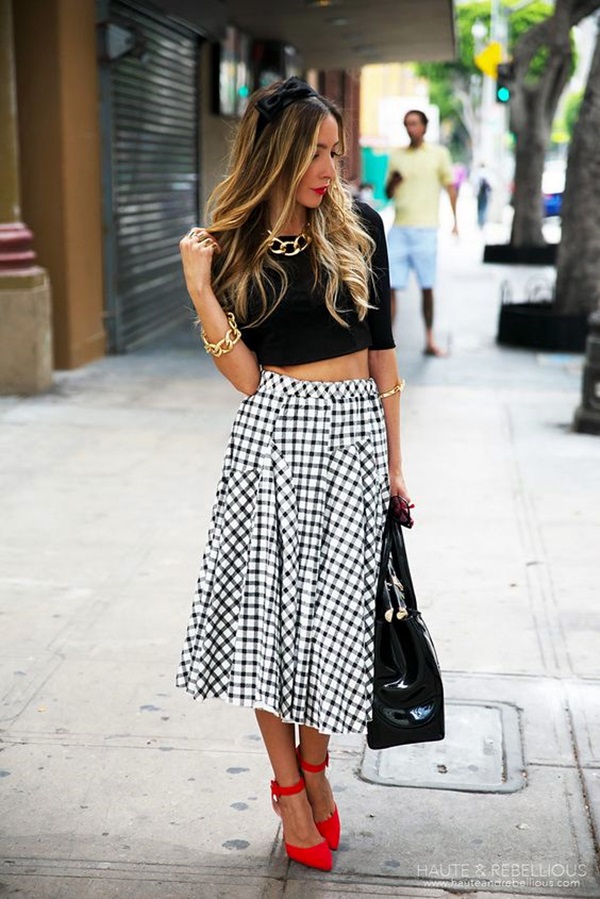 Girls favorite 'Pencil Skirts' are in trend from past few years and they are still gaining lot of popularity because they are figure-flattering and sloppy. Think for crop tops, peplum tops and even sleeveless blazers! Just wear them with a checkered pencil skirt or your favorite pair of boyfriend jeans for a quick and easy evening outfit. Here, we suggest some cute Sunday outfit ideas to get a break from your daily work outfits into one that will grab everyone's attention and you will feel much comfortable.
Checkered Long Flowing Dress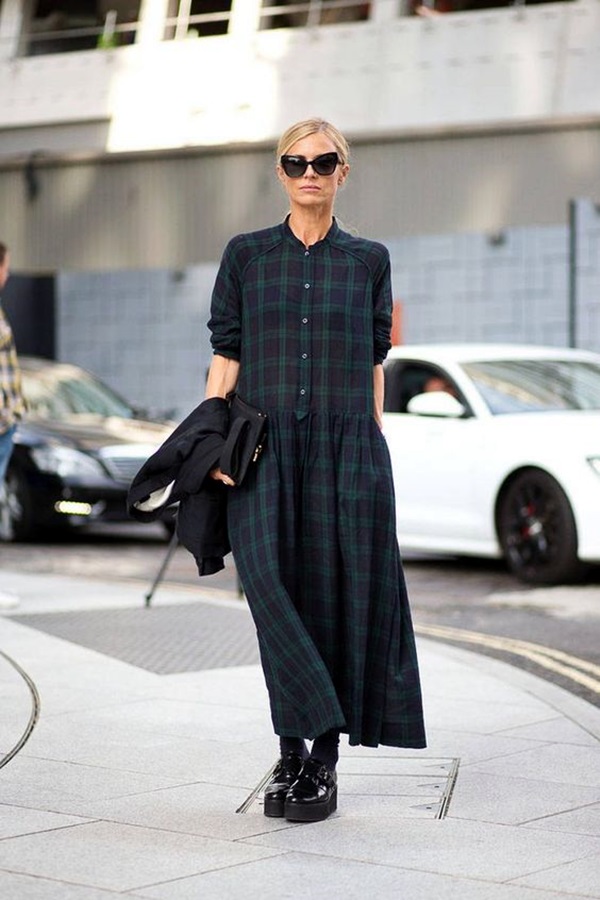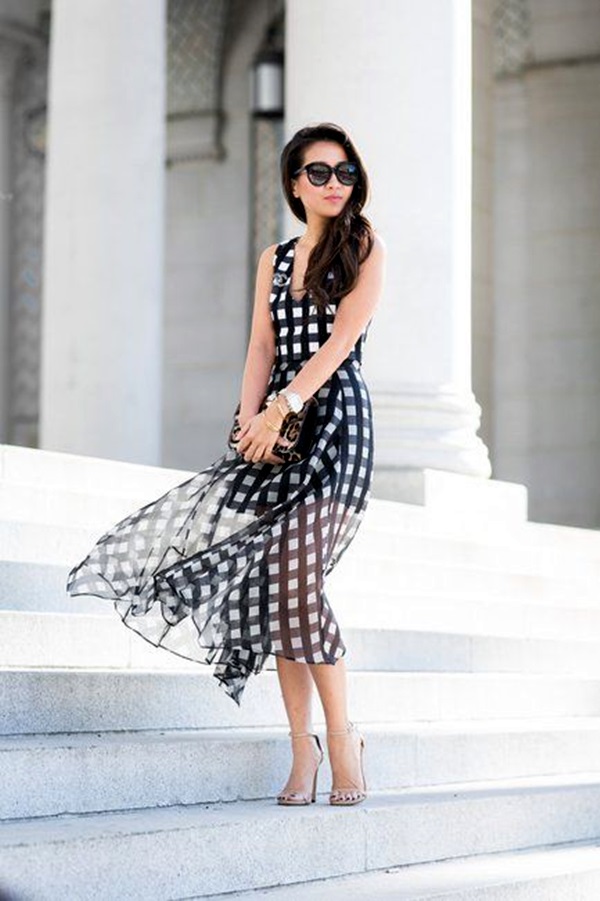 One of the hottest pieces of the season 'Long Flowing Dress' looks edgy and cute when paired with skinny jeans. The use of bold and striped prints makes long frilled frocks a perfect outfit to wear for late night parties. Green and purple are amazing color combination of a party dress and seems to be among one of the most popular check print attires to drain extra attention in special occasions or celebrations.
Printed Pants + Graphic Tee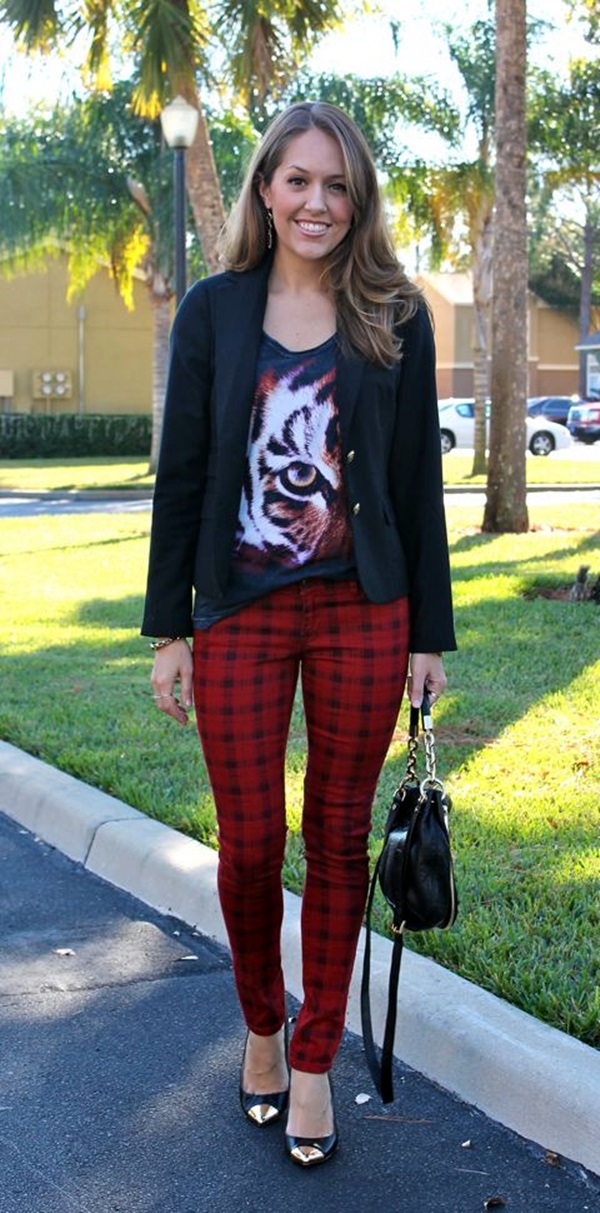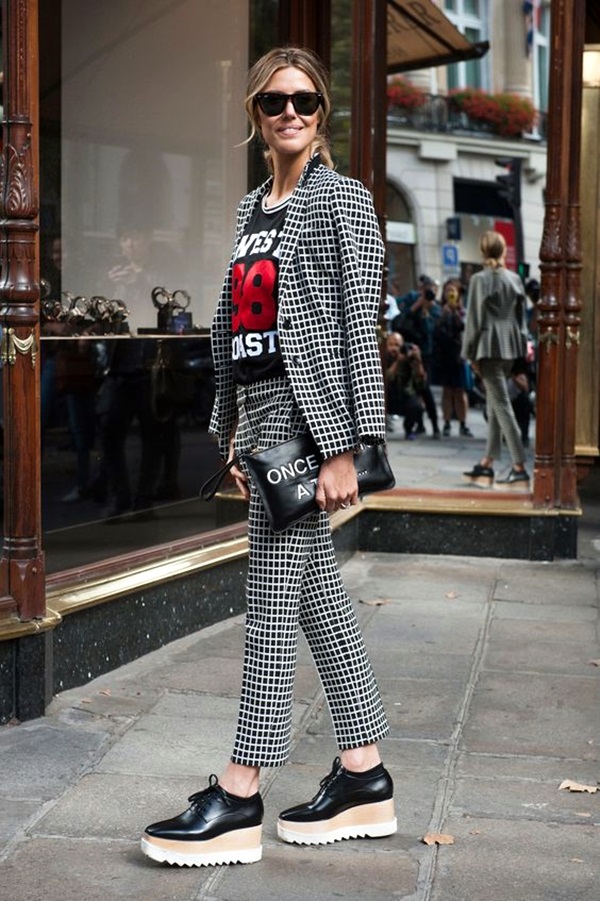 Are you looking for something to maintain your simple and casual look? Then, you must go for checkered print pants with a graphic tee. For a more structured look, pair them with a fitted blazer and heels. Complete this daytime look, by adding oversized sunglasses to your look. Doesn't this complete attire look like the comfiest outfit in the world?
Checkered Silk Blouse + Boyfriend Jeans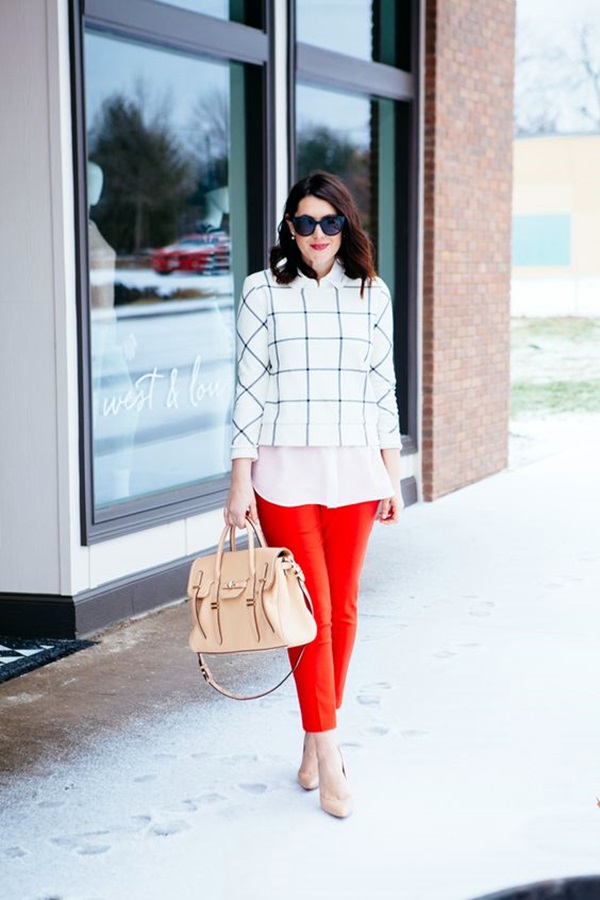 Girls love to accessorize well-fitted jeans as the most essential wardrobe material throughout the year. Wearing a checkered print silk blouse with a pair of boyfriend jeans may sometimes gives your entire outfit a masculine look. If you're going out with your friends, try this look, wear heels, nice jewelry and belt your jeans. So cute, isn't it! Are you looking for more attractive, innovative and fashion-forward chic prints to try instead of floral patterns this summer? Well than you are at right place!
Check Print Jumpsuits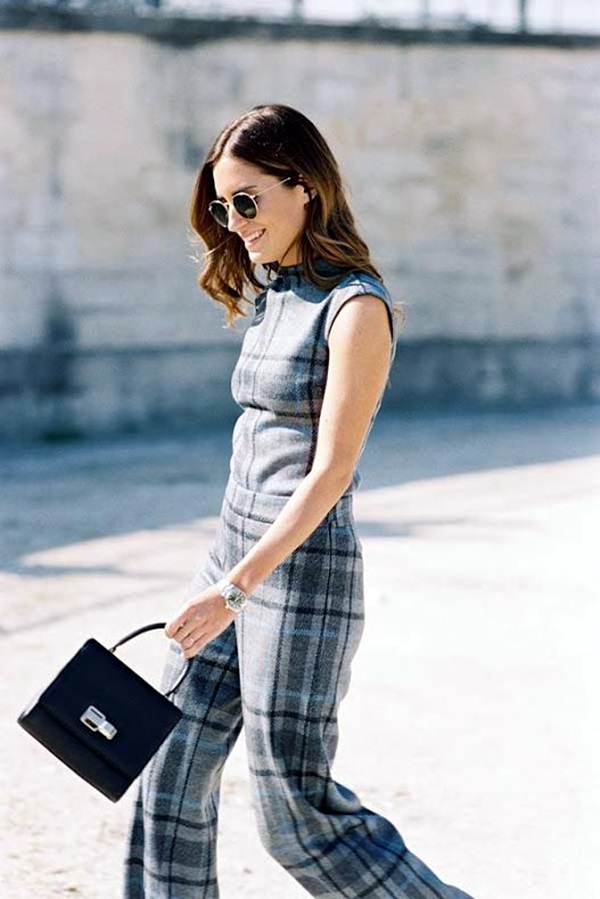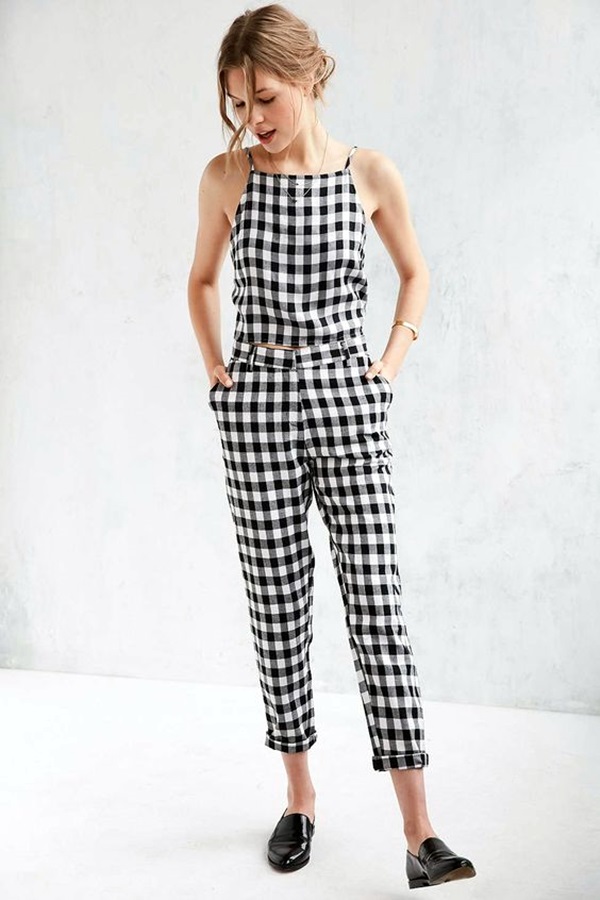 Do you know, LADIES! It's easy to turn things all the way up with just a one piece 'Checkered Jumpsuits'. Keep in mind that wearing perfect jumpsuit like – a pair of boyfriend jeans should fit according to your body shape without actually hugging every nook. Get this super summery look by pairing your printed jumpsuit with a floppy hat. Hence, the options of check print attires are endless.
Checkered Print Blue Shirt + White Jeans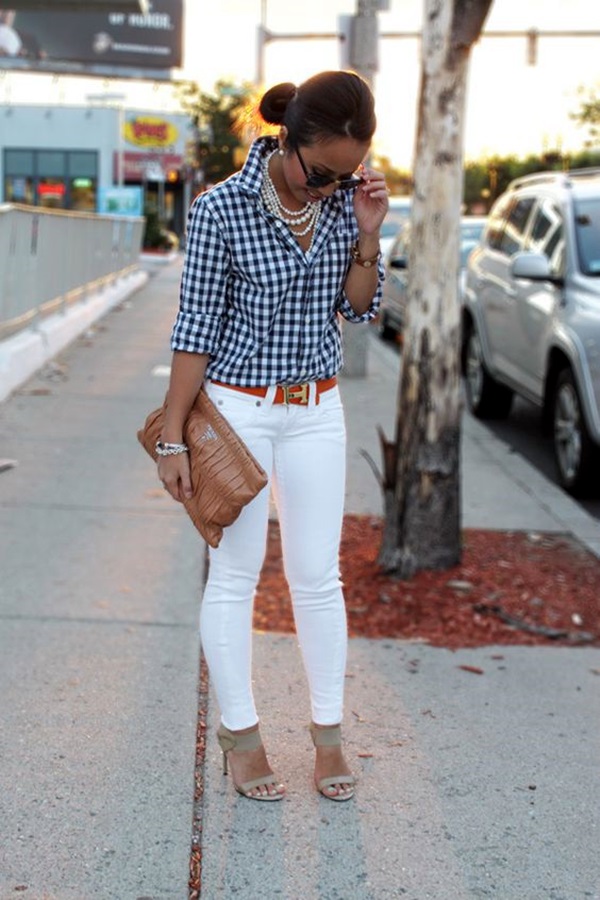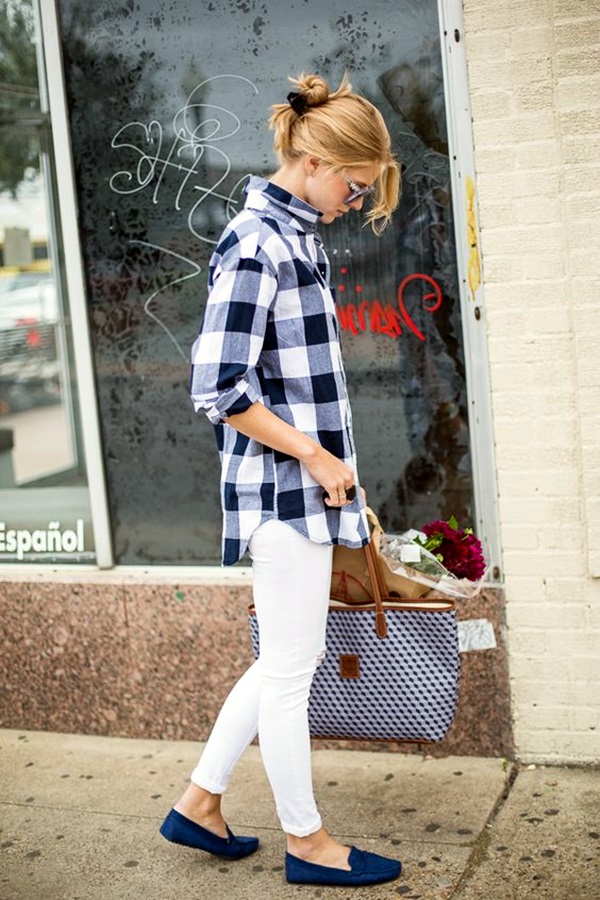 Obviously, a checkered blue shirt looks amazing with white jeans. Button it up and tuck it in….or you can just leave it open over a white tee. For a ridiculously cool casual look, add sneakers. The outfit draws extra attention towards your waist on casual get together with friends and relatives.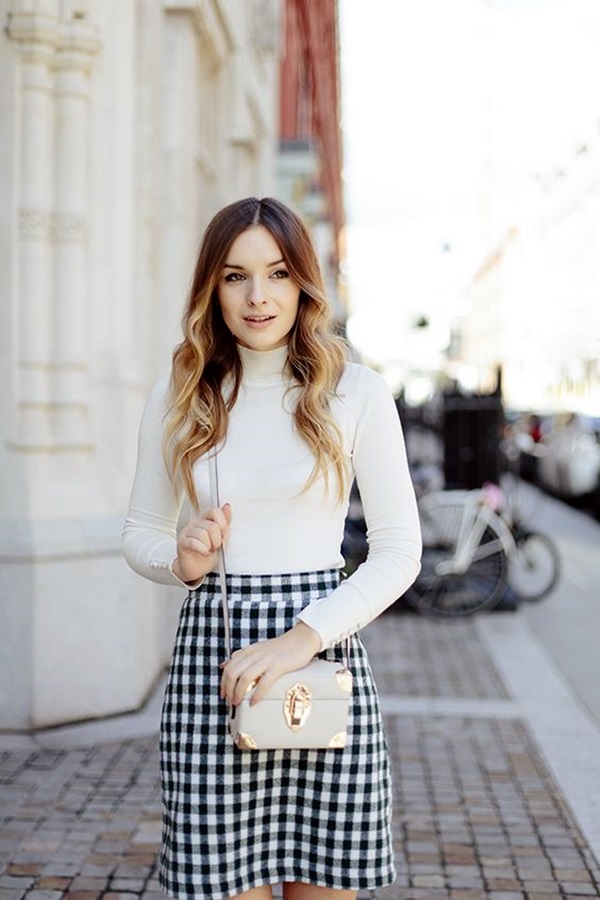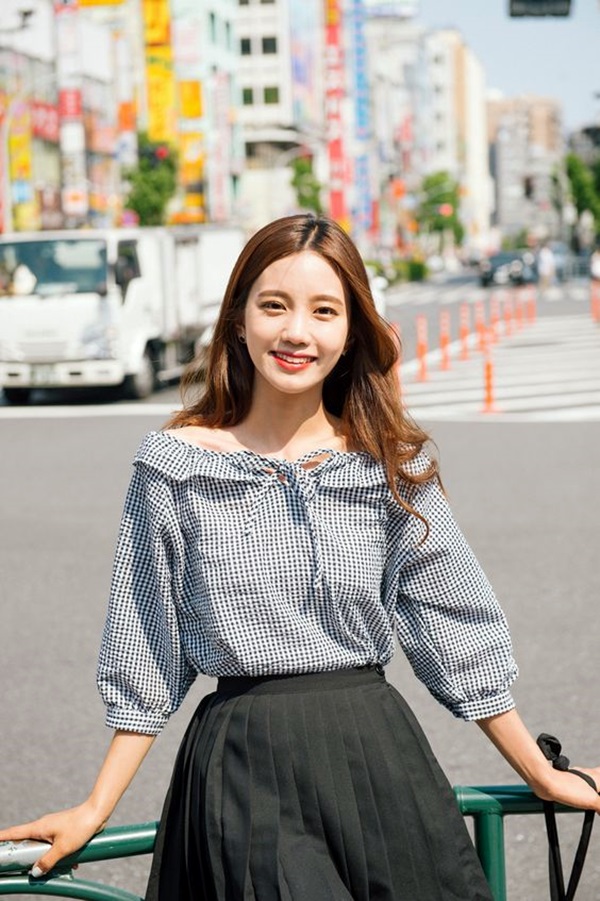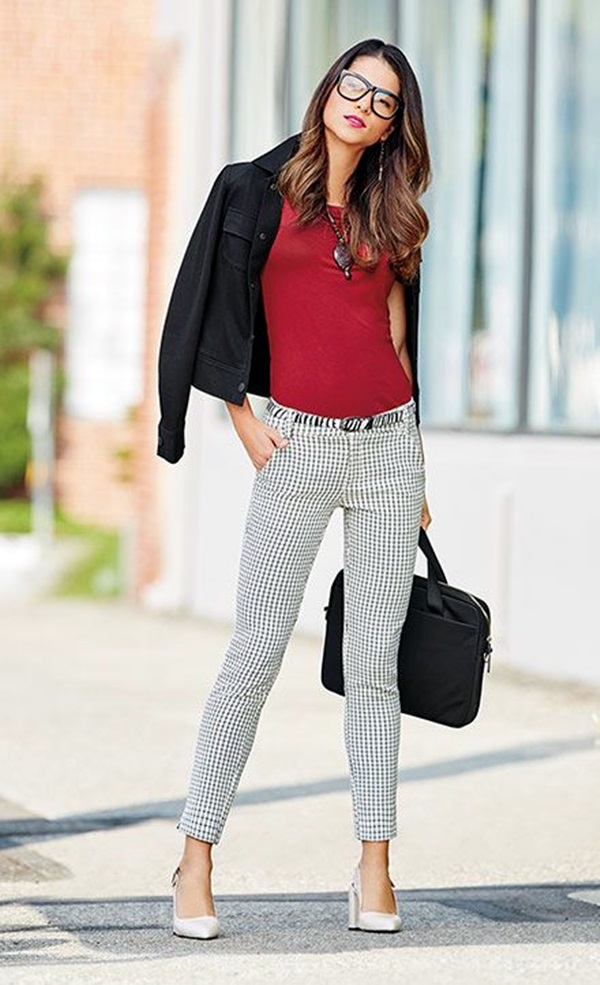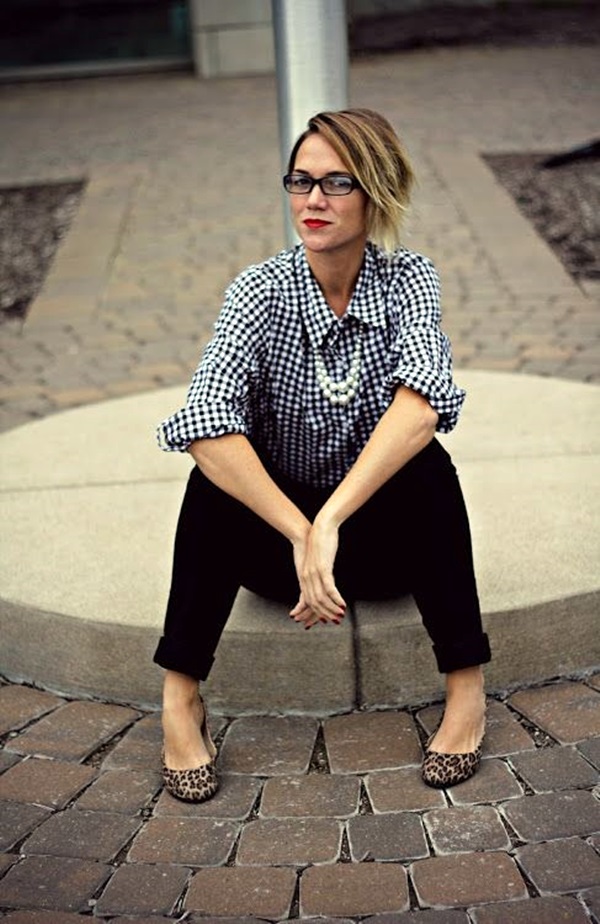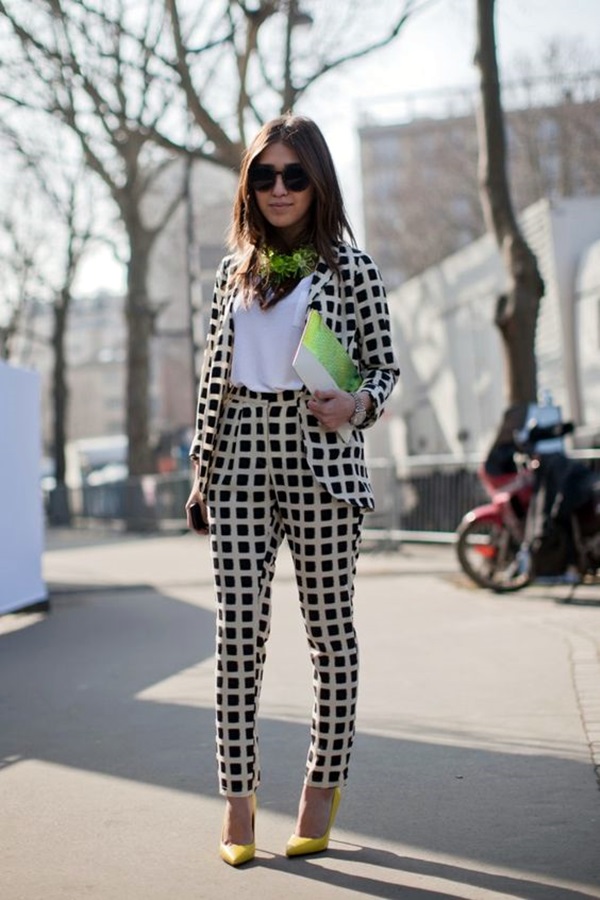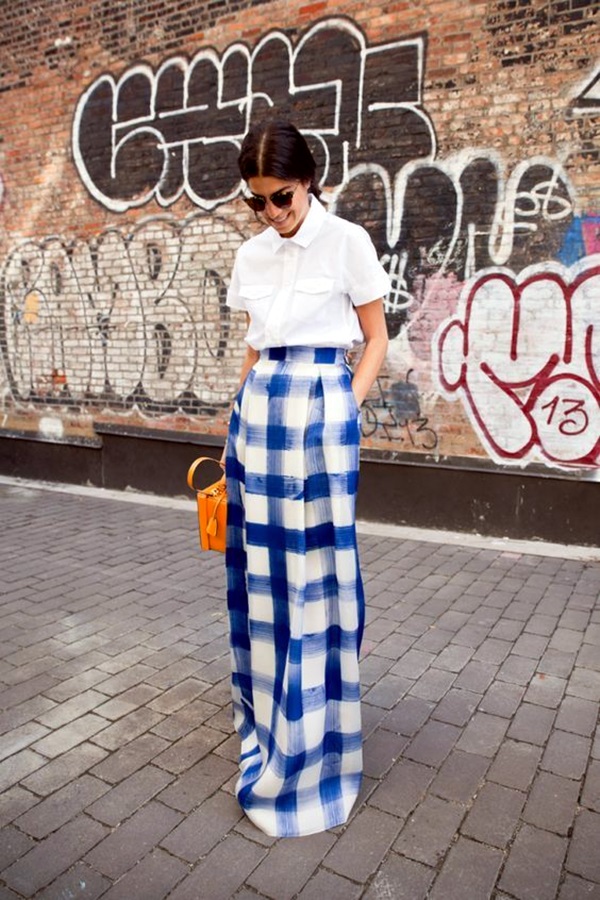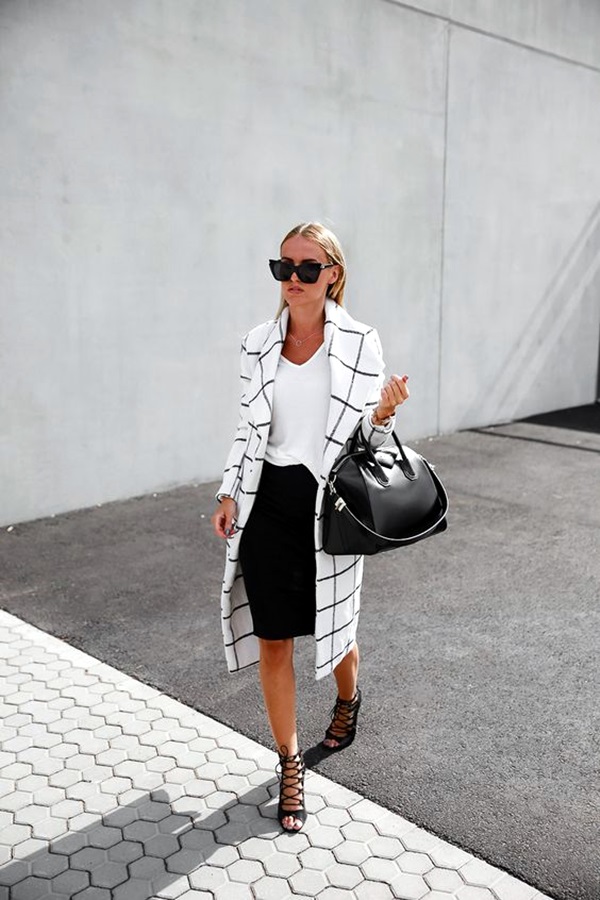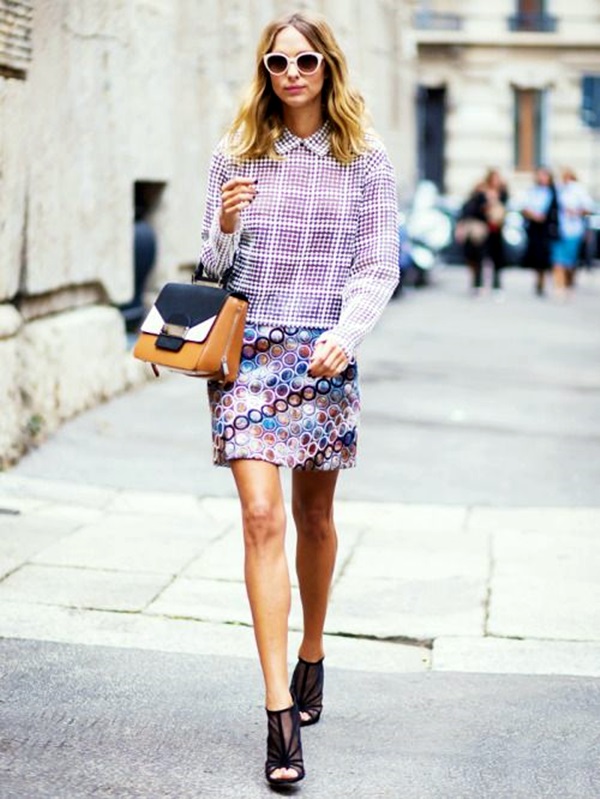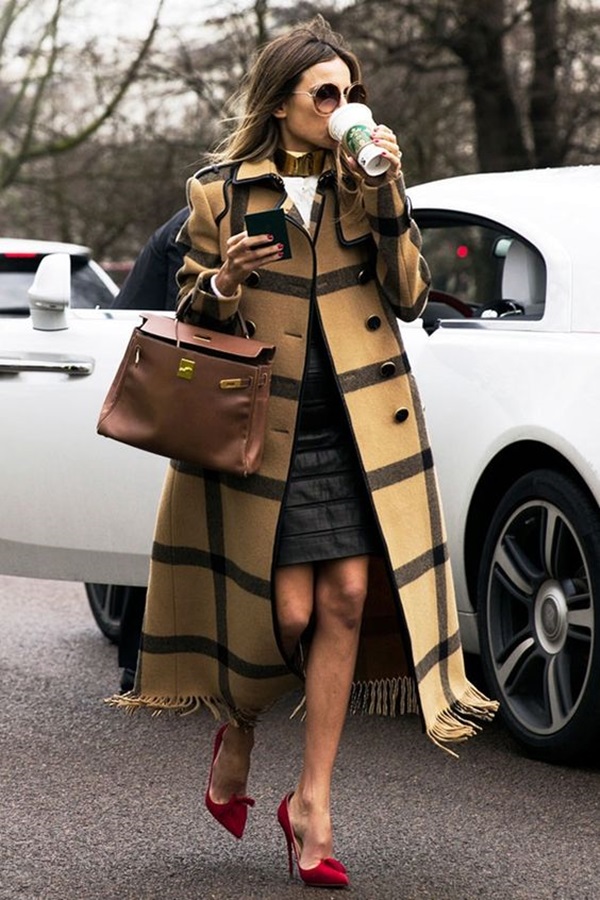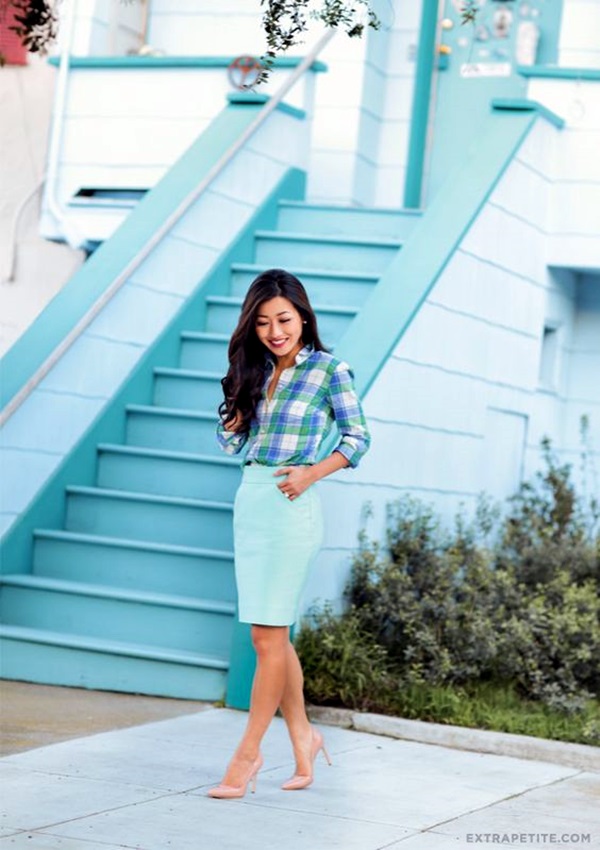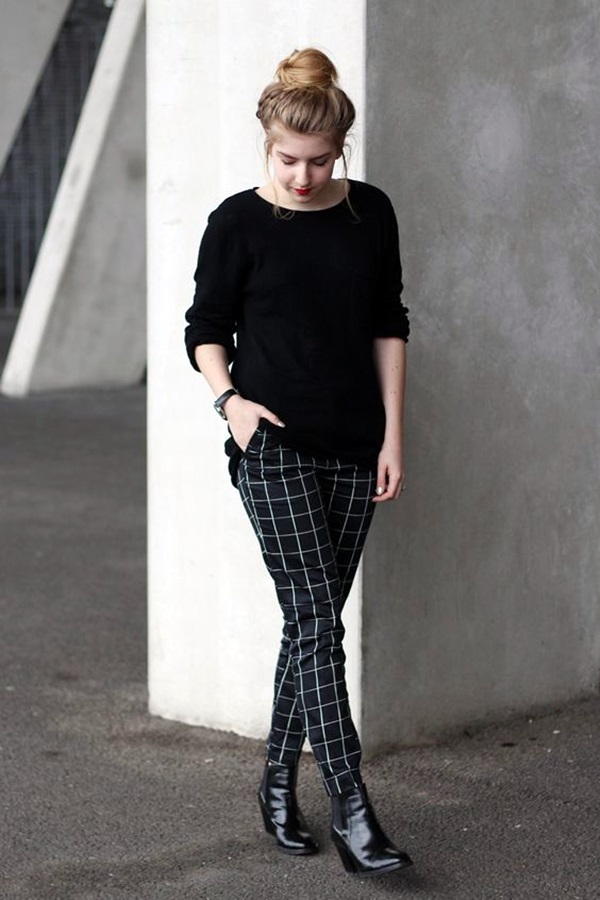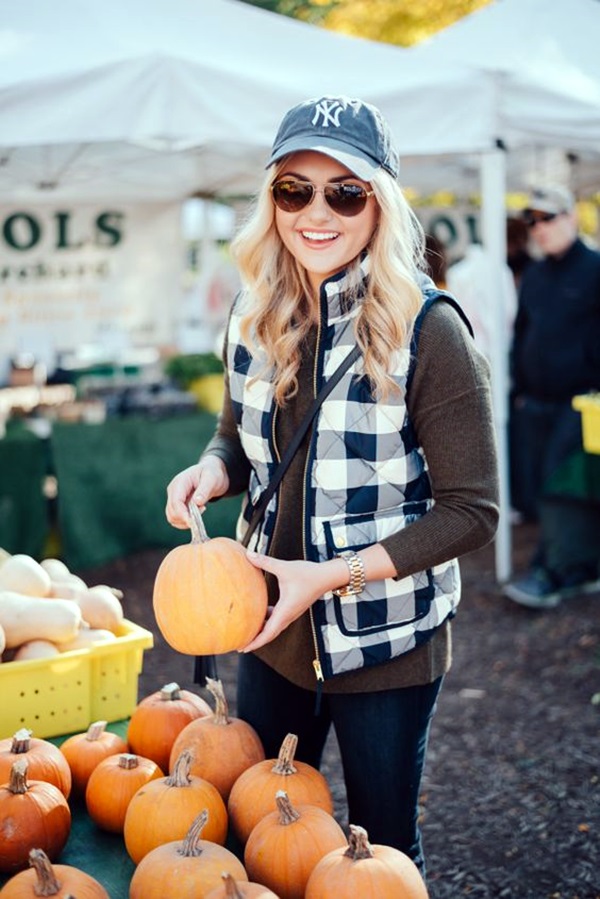 Hey, gals and young ladies if you still have no checkered print in your wardrobe, you should really go to purchase one immediately. Remember, when check print attires styled correctly, they look awesome!