These summers I tell you! I mean these summers are just killing. Sweat all over and my sticking hair. This is just so something we aren't able to handle! And this is the problem with most of us! Isn't it?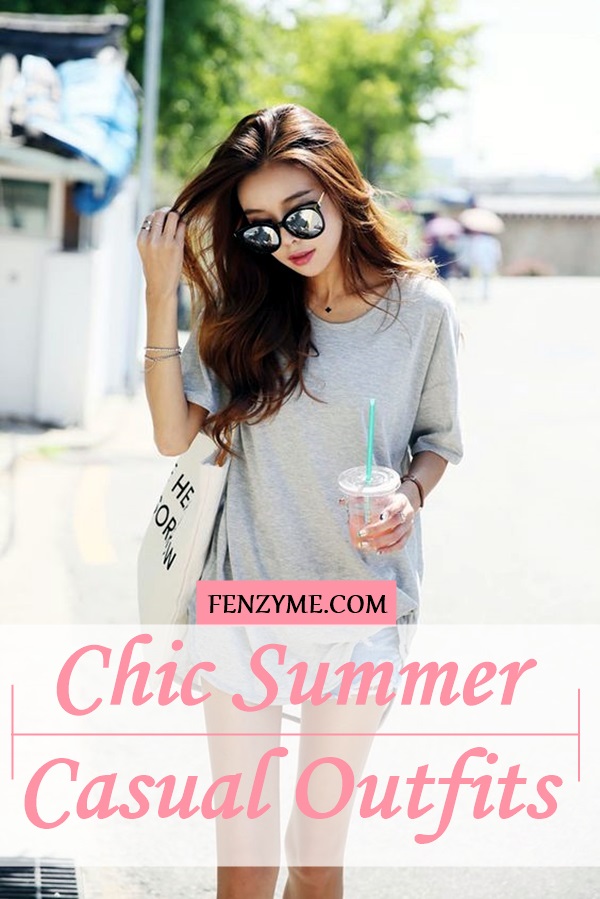 Sorry but we can't help you with this heat but can surely suggest some chic summer casual outfits so that you can just forget about this heat and be happy about your pretty outfit! Yellow is the brightest color and it looks good in summers, here are some good chic attires to prove yellow is the color of month.
Chic Summer Casual Outfits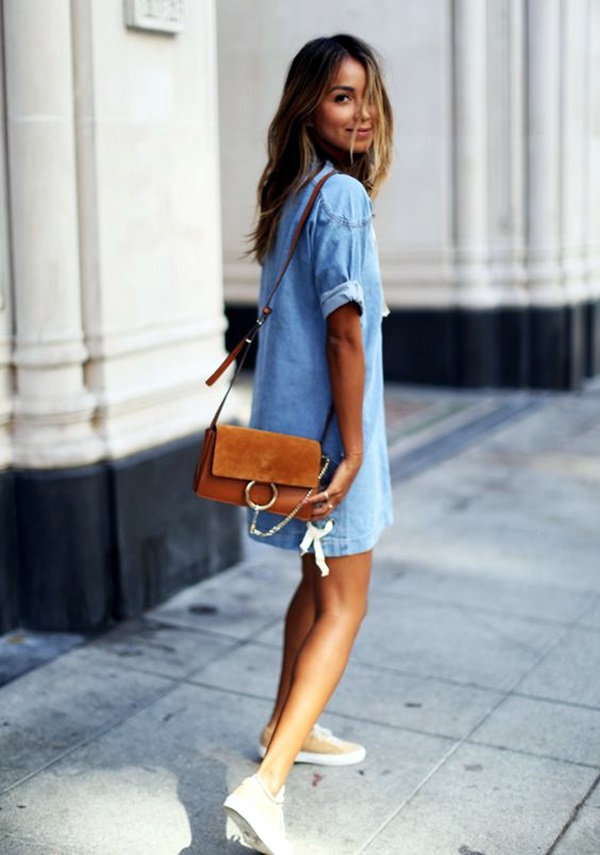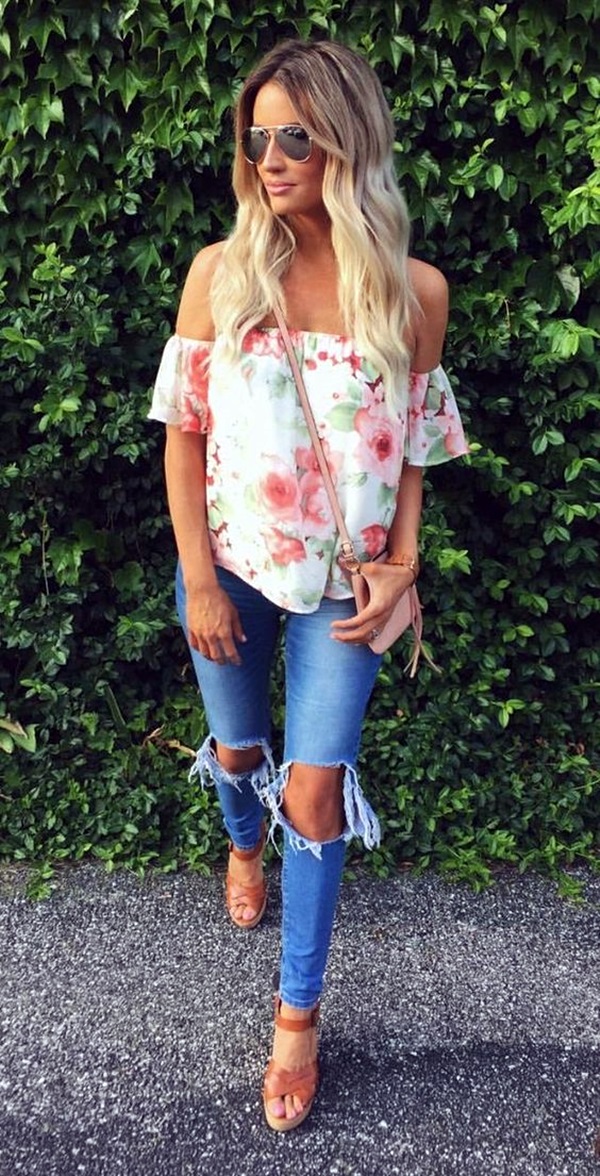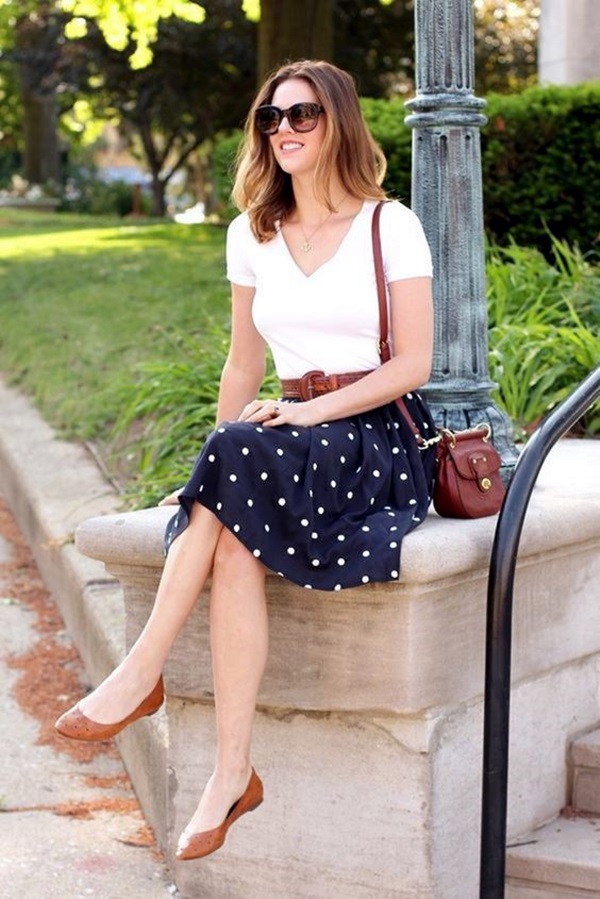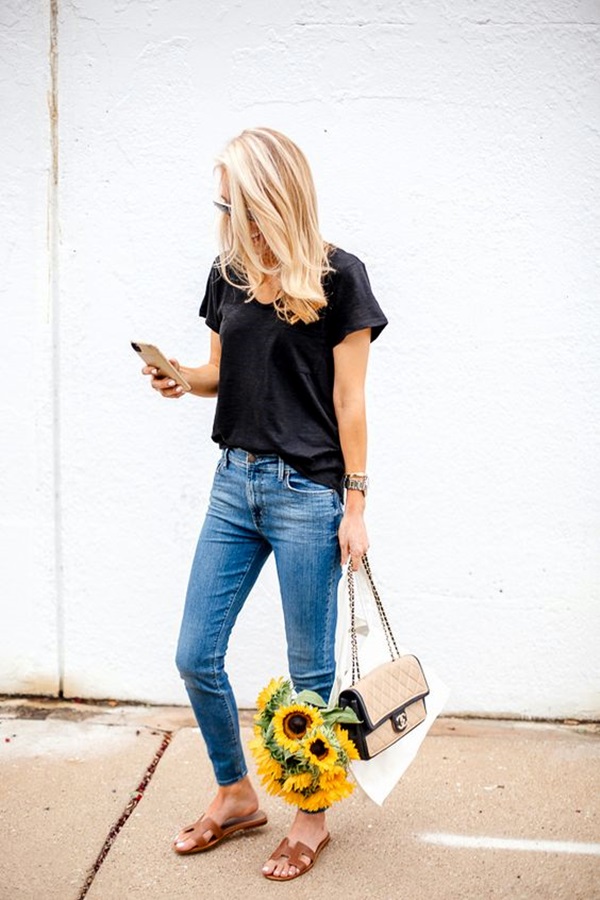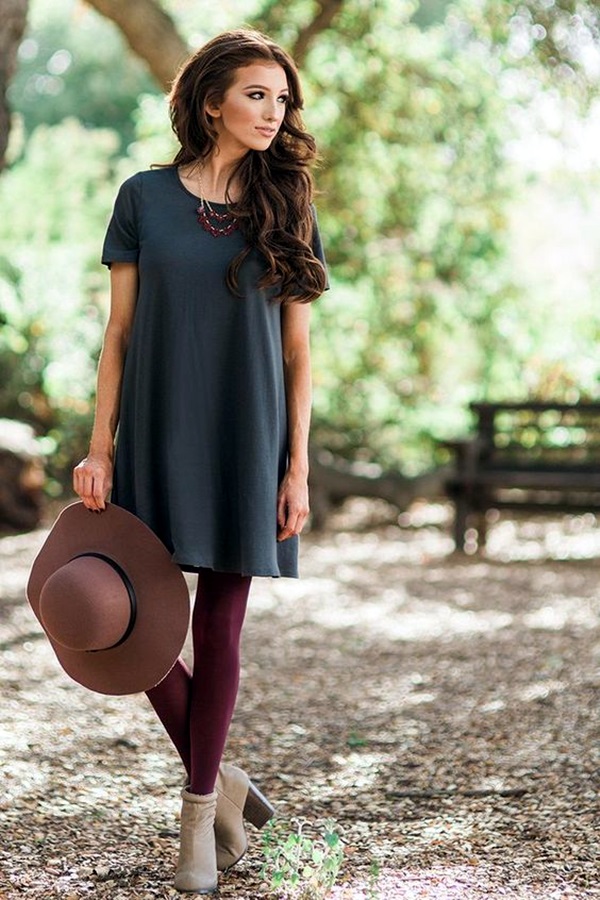 Here we have for you some chic summer casual outfits that will make you at least feel super cool! Do you want to look unique? If yes than we are here to help you, Check out some sassy indie fashion outfits that will give you a unique look.
Here we go girl!
A short sleeve with skinny jeans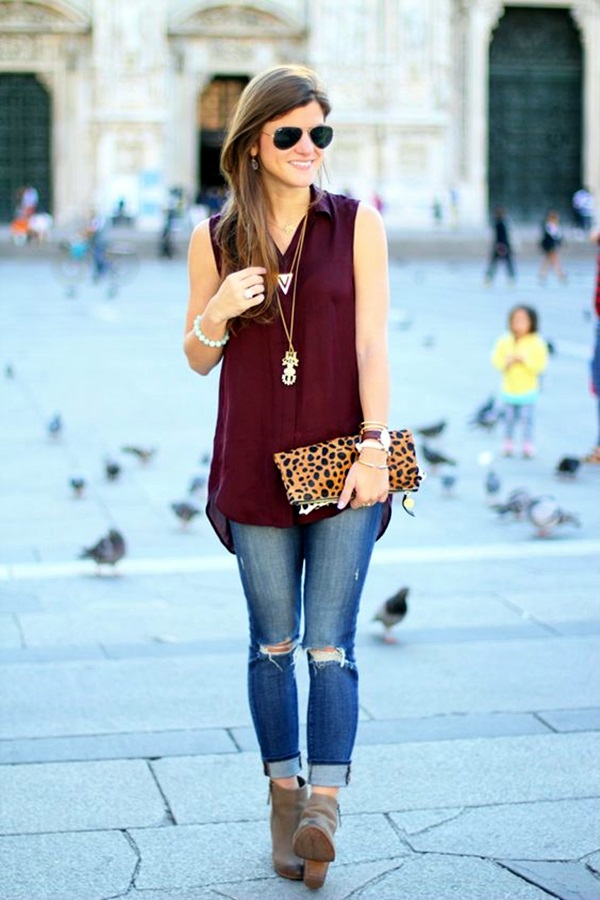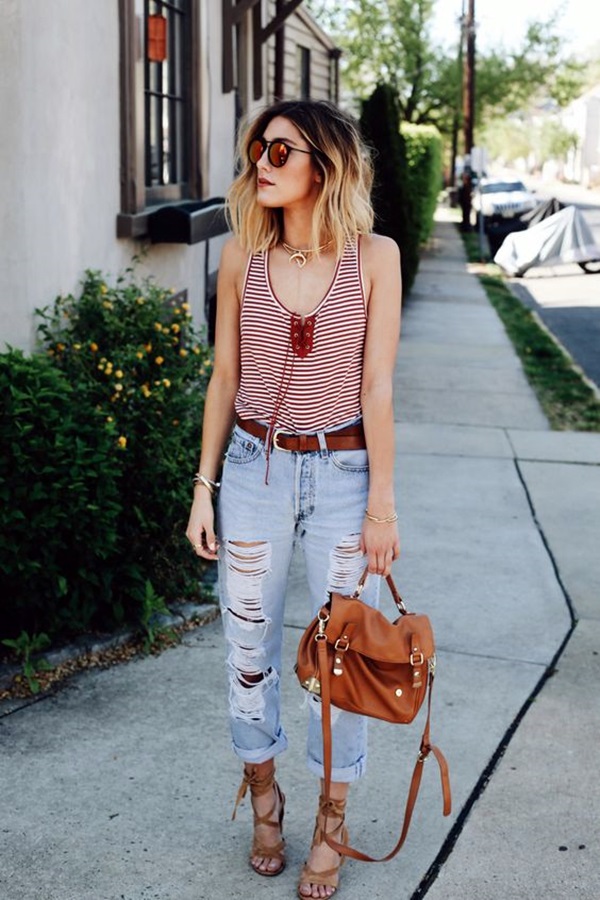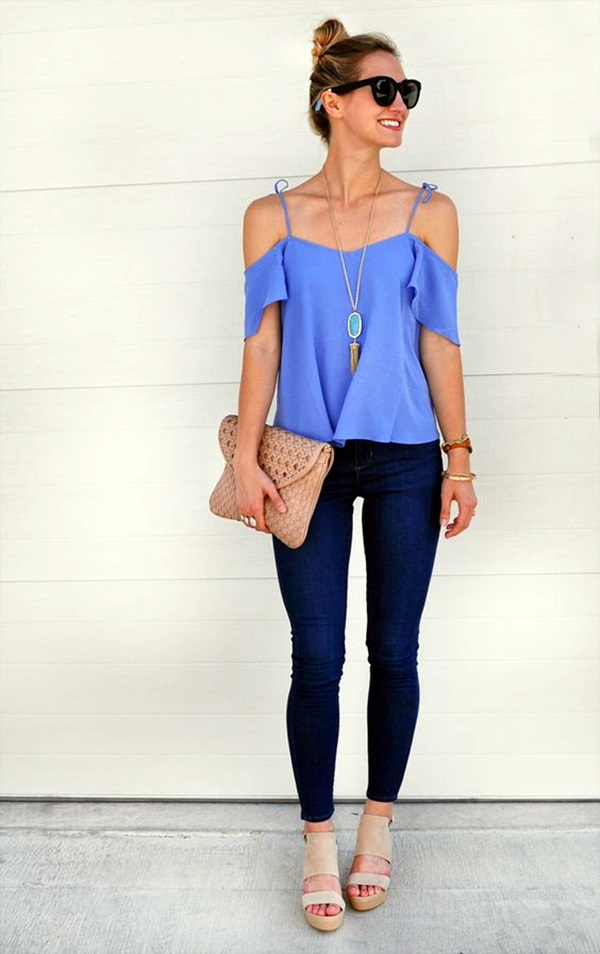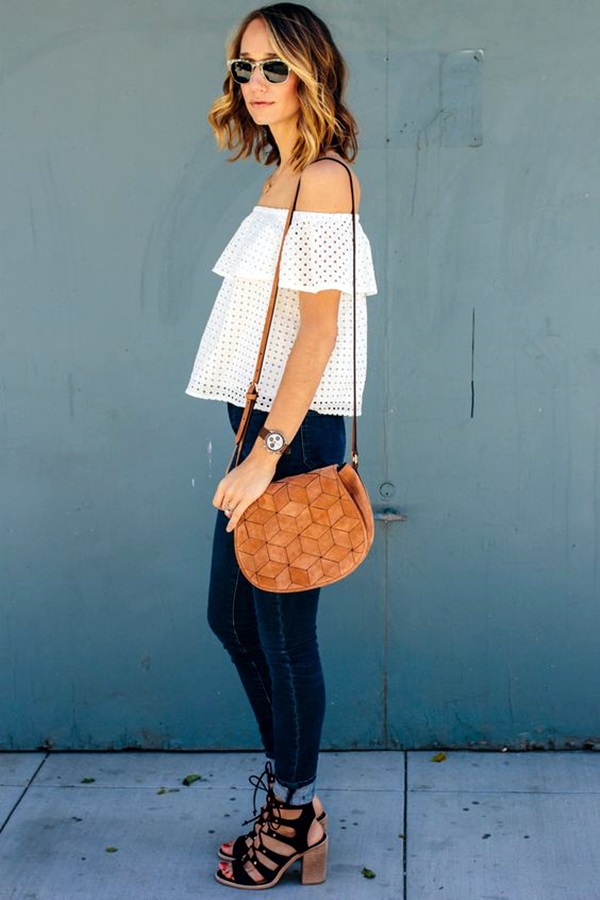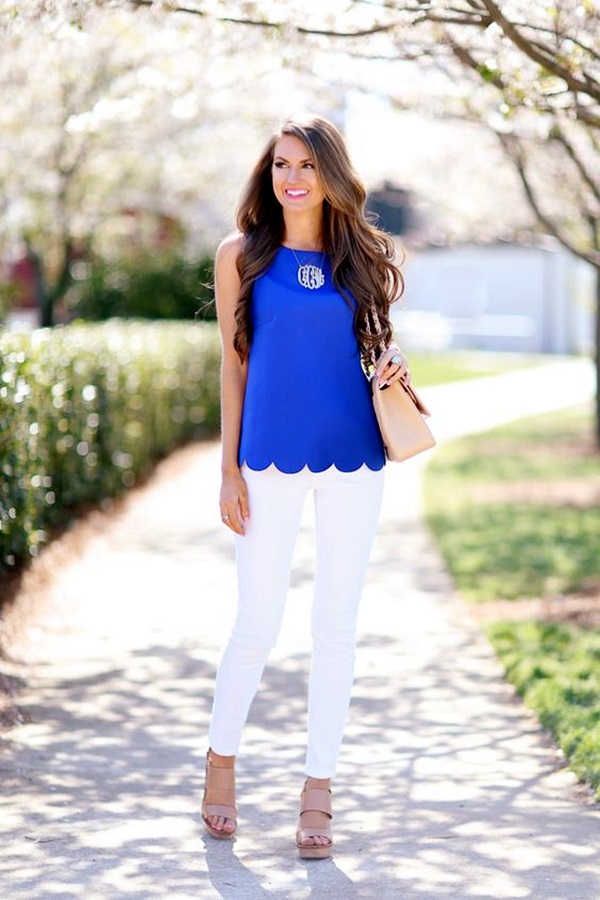 Try a short sleeve short or shirt with skinny denim. Don't go for jeggings or leggings, they are synthetic and sometimes aren't comfortable for summers. Team it up with a sexy belt, may be something in brown or black! A pretty small back and you steal the show and also are ready with a great summer casual outfit.
A loose long dress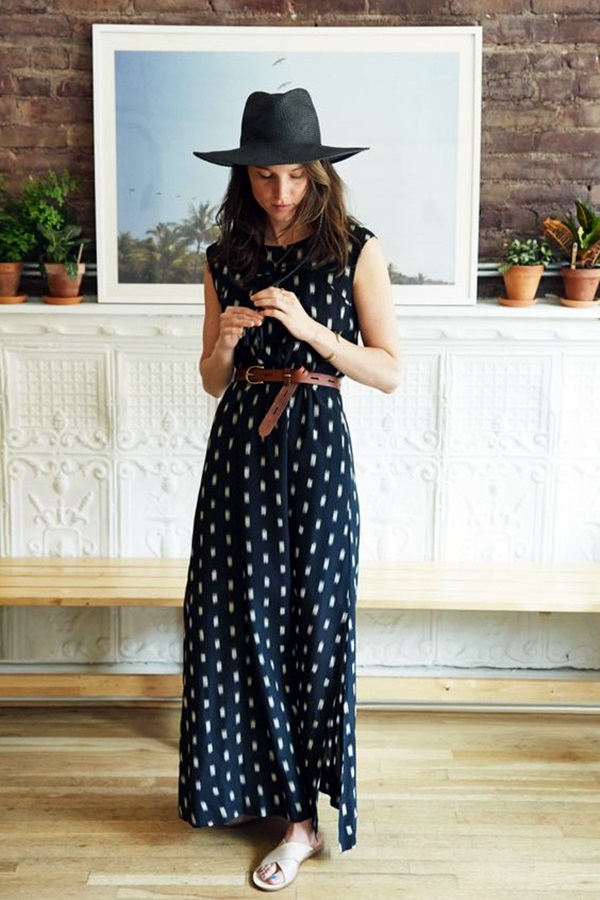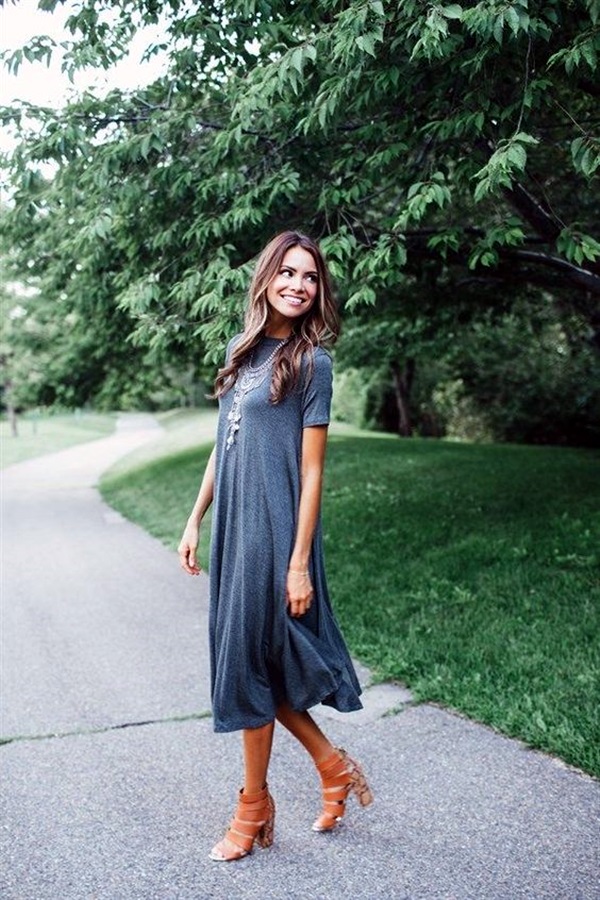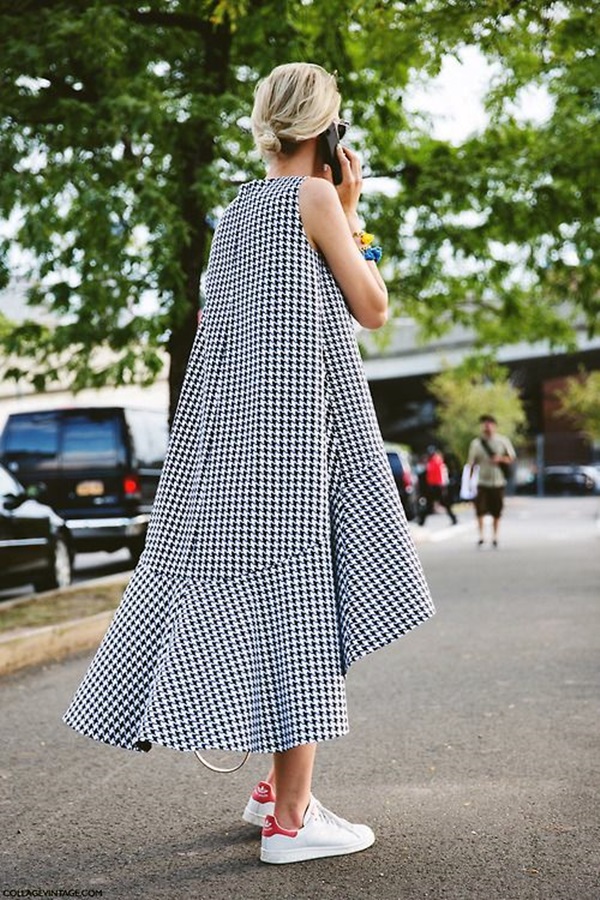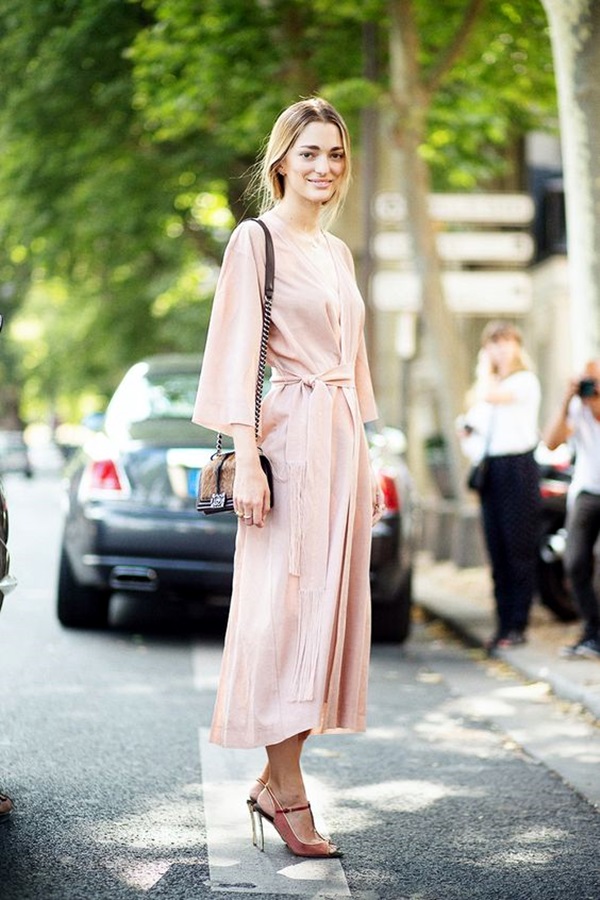 Enough of those perfect fit dresses. Stop wearing them now and rather try a loose long dress. It will actually look super cool. Pair them up with a pair of good shoes and you are ready for your day out with friends. Try and choose the dress of some soothing and light color. Although white may be the best option but you may still go for shades like peach or extremely light punk or light blue. Totally avoid dark colors!
Your favorite blouse and a pair of denim shorts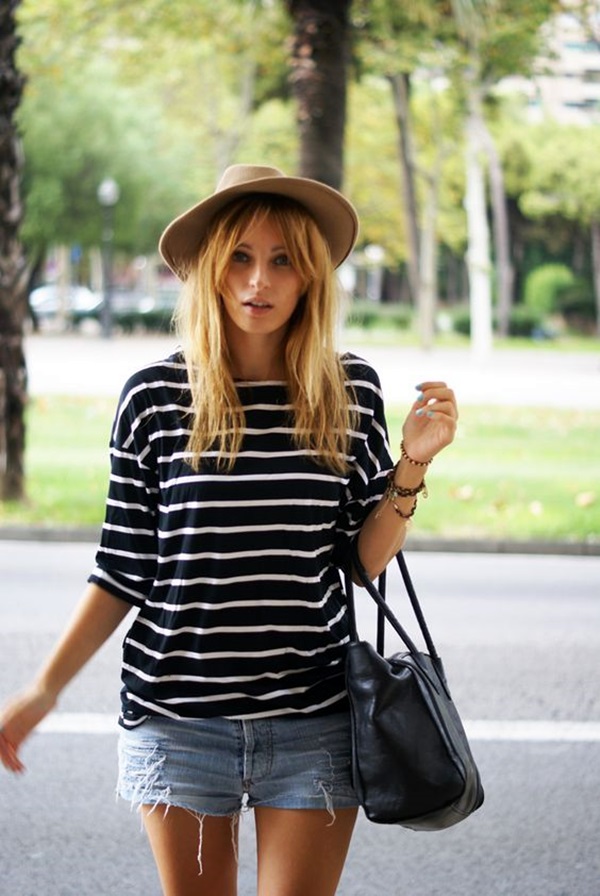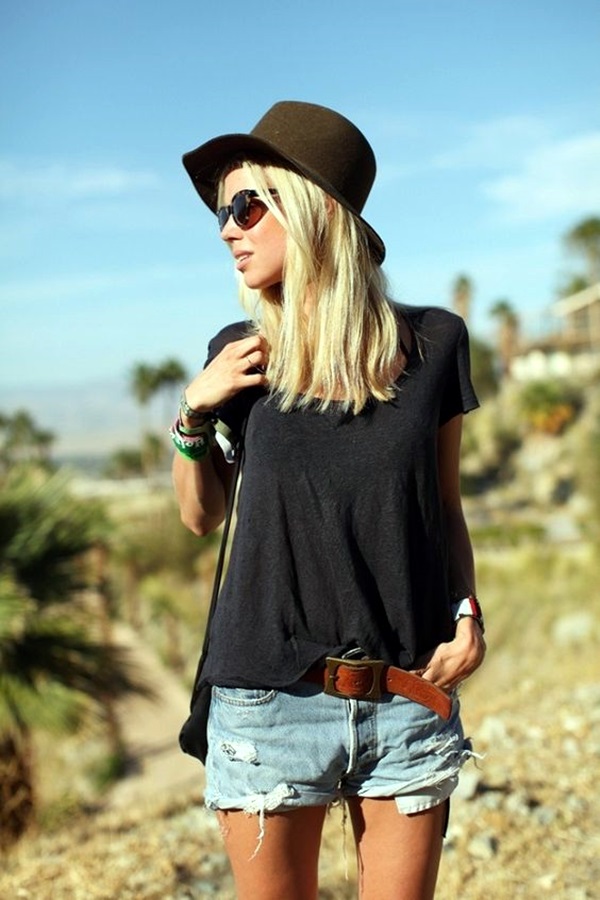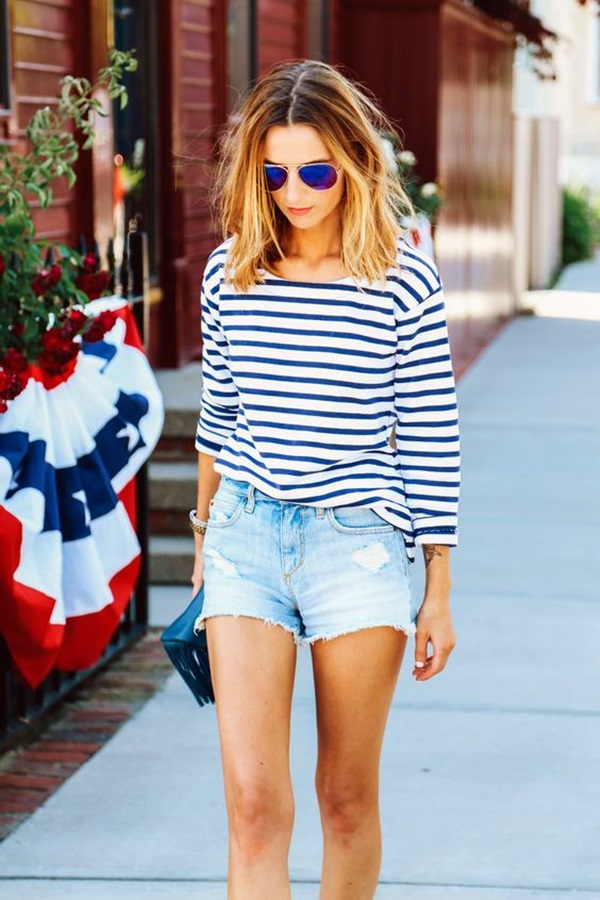 Nothing is better than a pair of shorts. A pair of blue denim shorts and a blouse of your choice is something no other combination can beat. It is one of the best outfits any day. Trust us on this! Try a white top over a blue shorts to make other go wow just by looking at you!
A cotton jumpsuit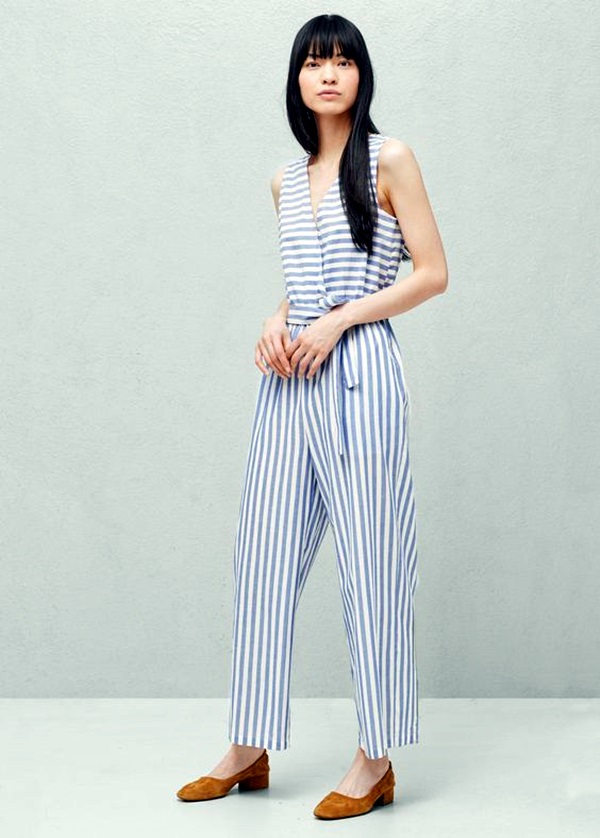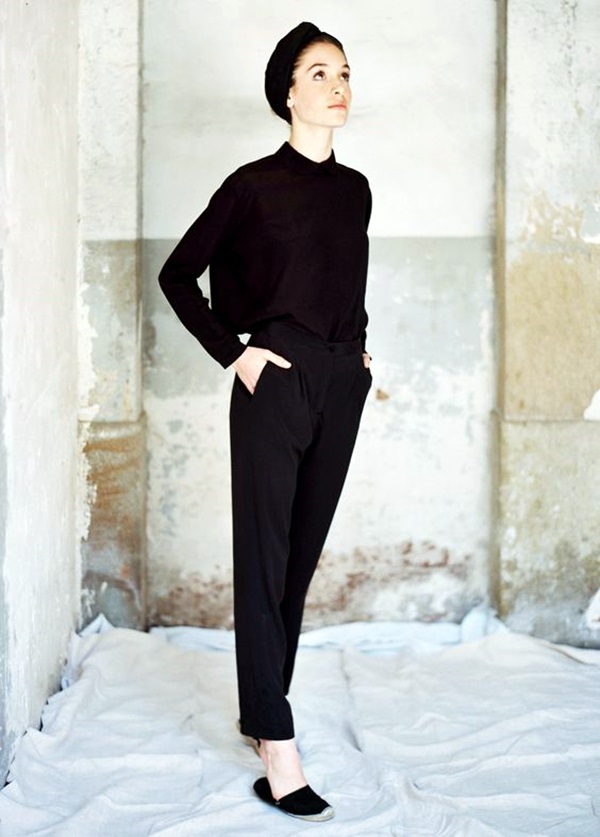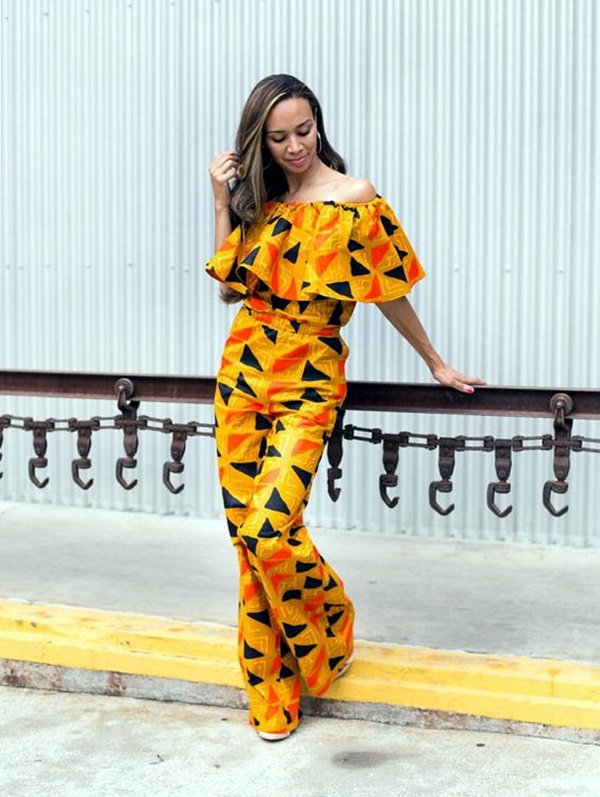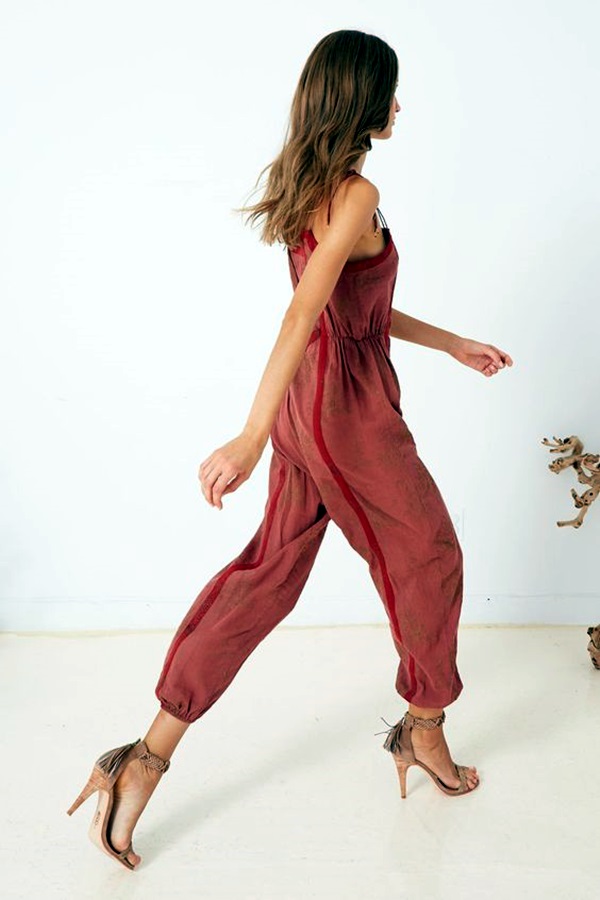 A cotton jumpsuit is a great outfit option for these summers. Cotton jumpsuits especially the ones made with linen are too comfortable and actually help you beat the heat. A beige colored jumpsuit or a light grey one etc are some of the good color choices that can be made. Wear a pair of flat sandals with this and look cool as ever.
Circle skirt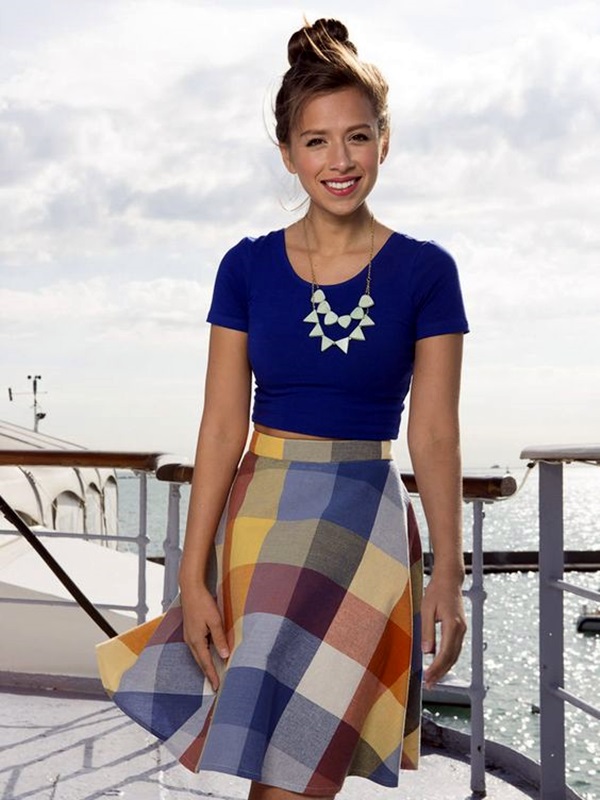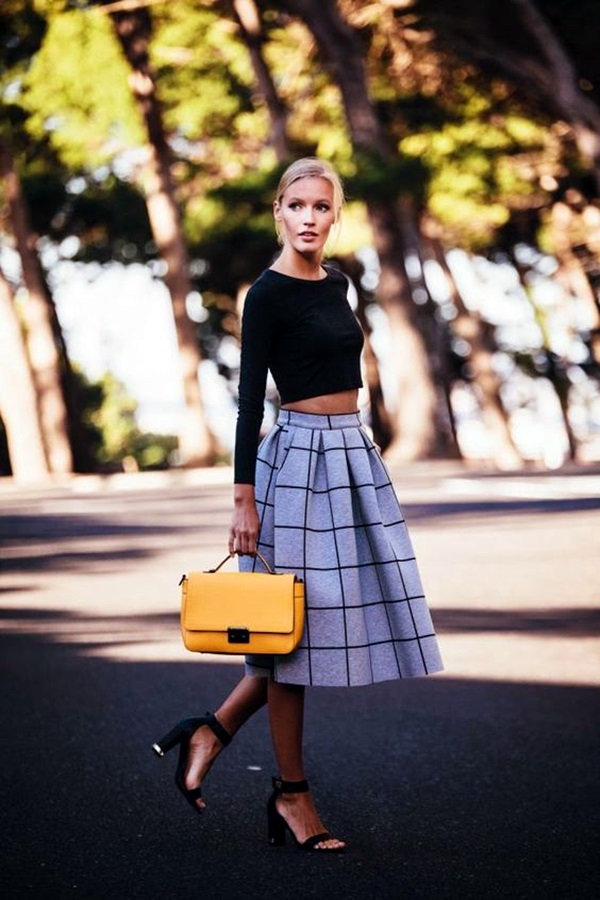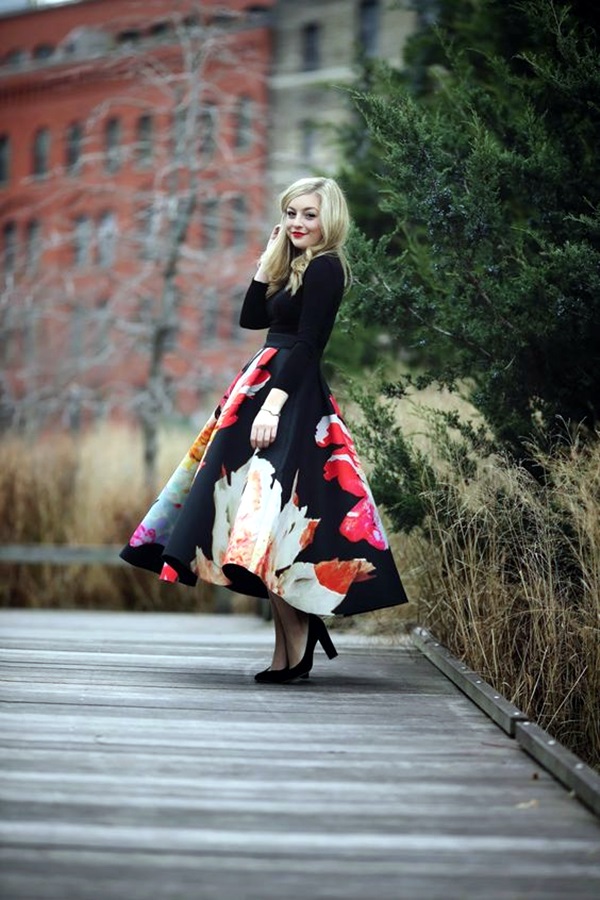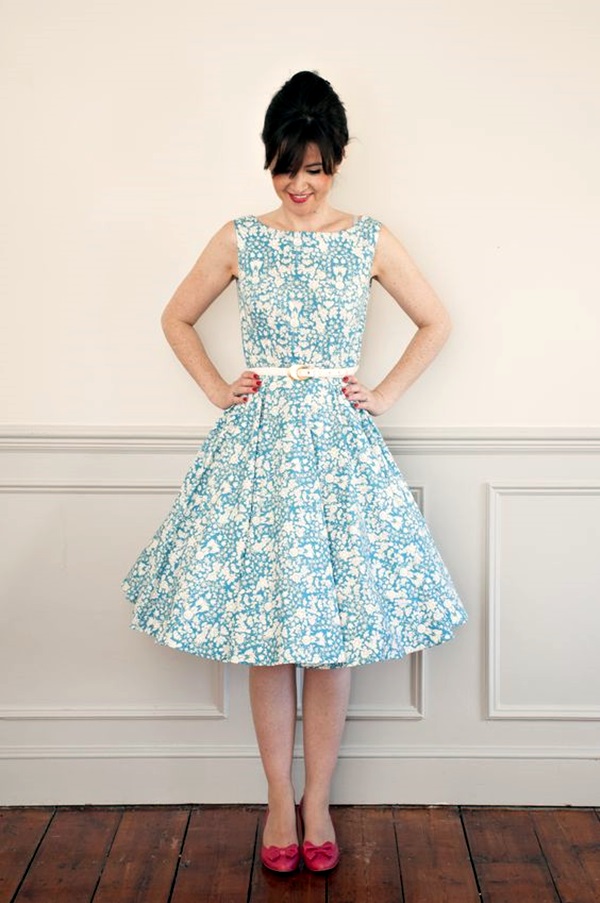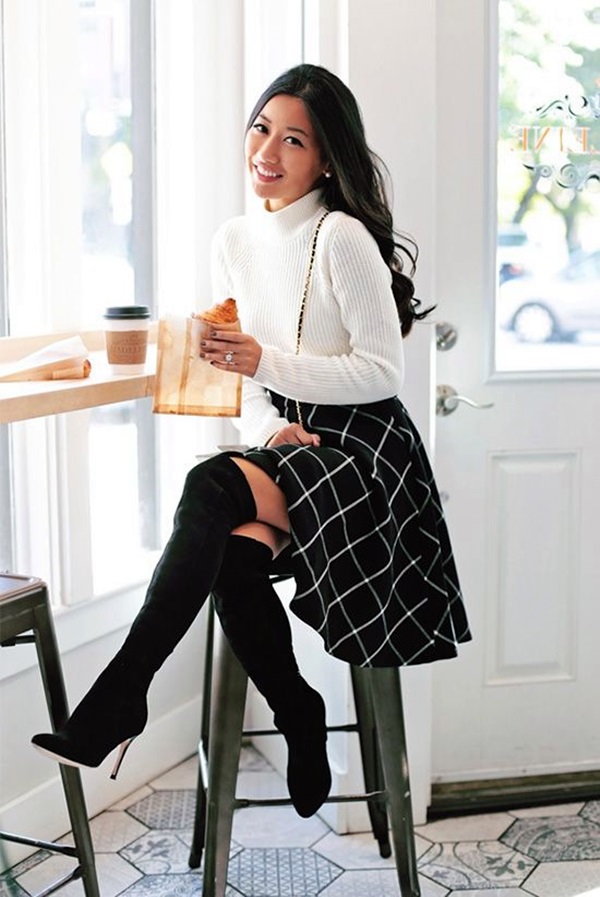 We all love wearing skirts, especially those circle skirts. They are so much in trend these days. Long as well as short circle skirts are easily available or are available in many beautiful designs and colors. Pair it up with a nice top. A pair of bellies in contrast will add to the look. Try this super summer casual outfit.
An off shoulder top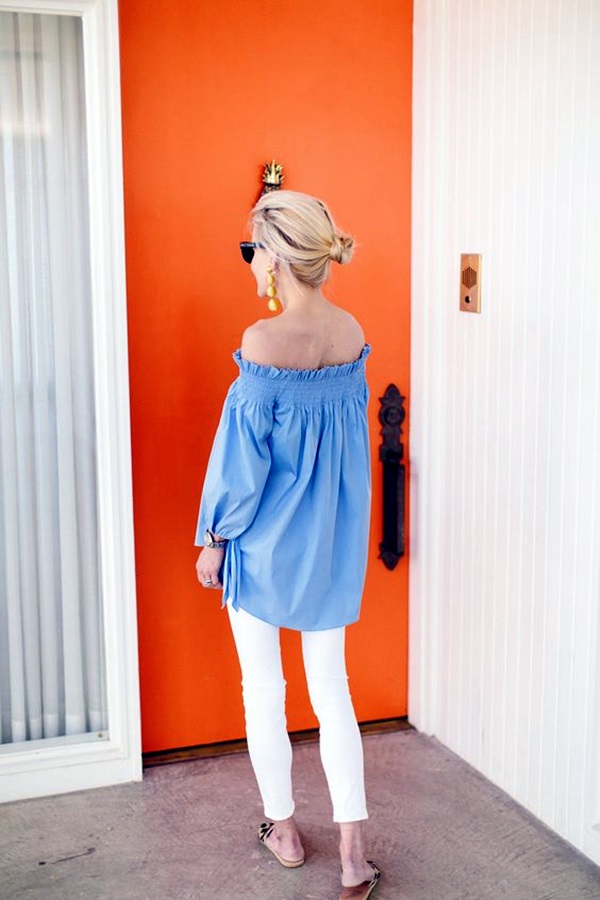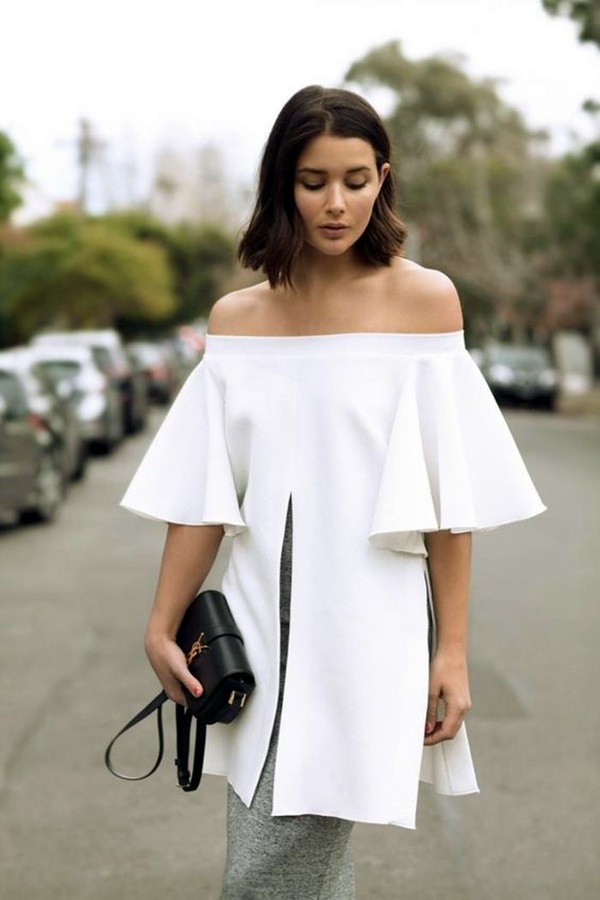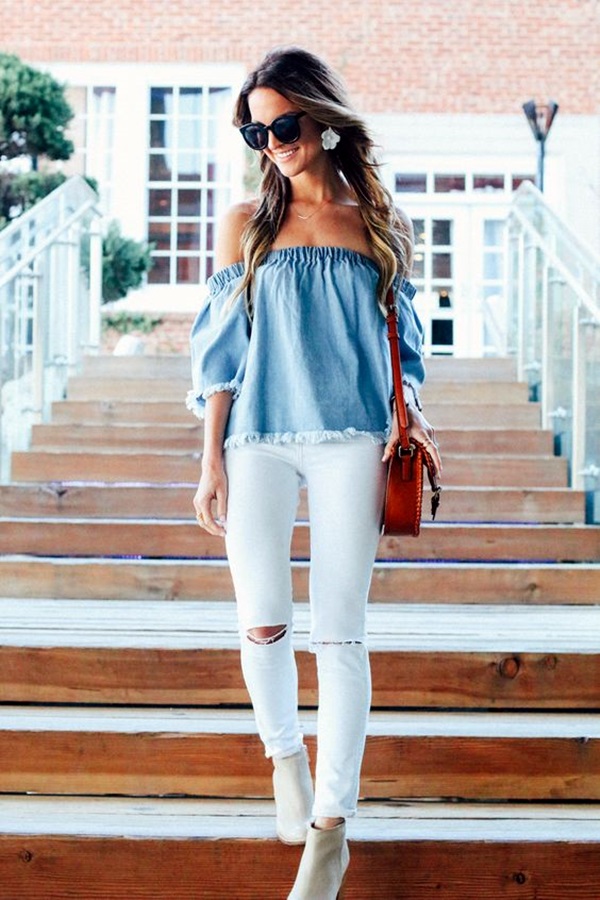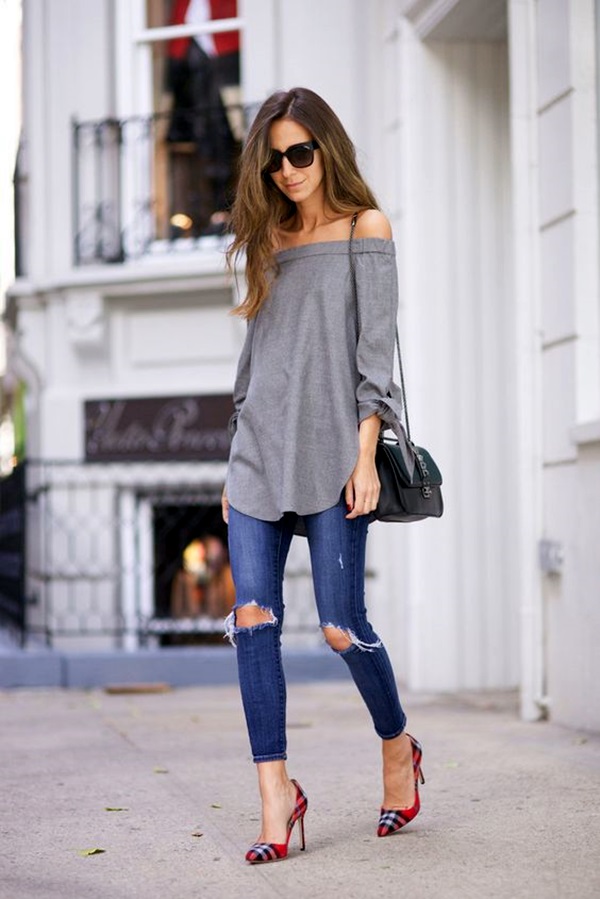 It is high time that you try something new this summer. And an off shoulder top is something you must try! Wear any good jeans or shorts with it and get going for a perfect day out even during this peak summer season. If you want to invest your money in clothing, than you should buy chambray shirts, they can be worn in any season and they look good at anyone. Check out some cool Chambray shirt outfits.
There are many more options except these like: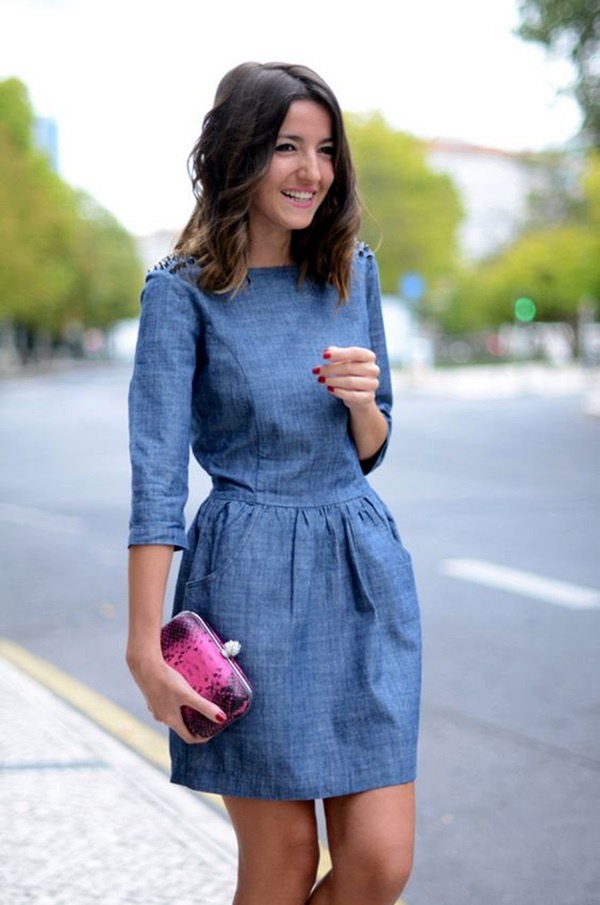 Loose buttoned shirt light weight shirt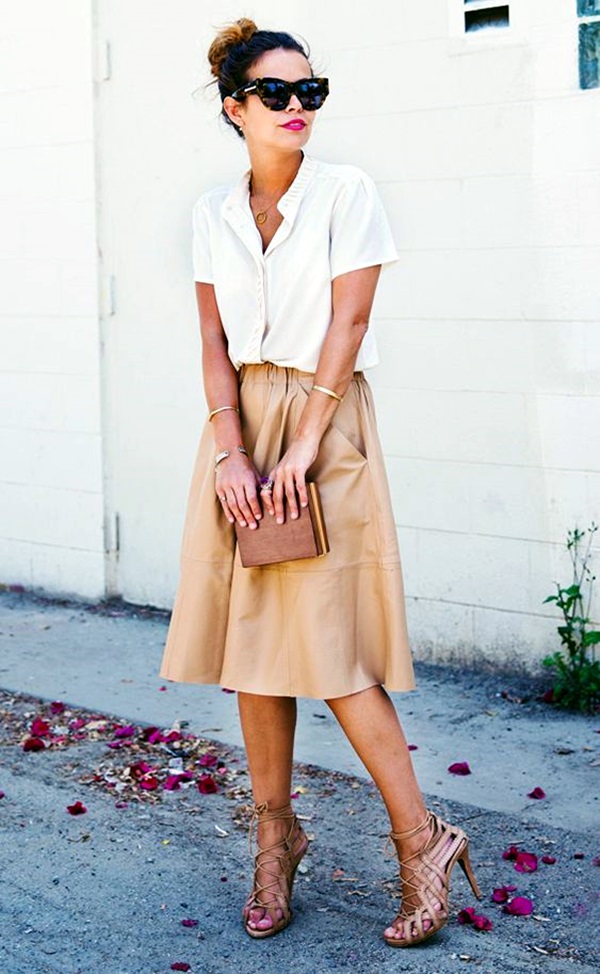 A crop top with jeans or shorts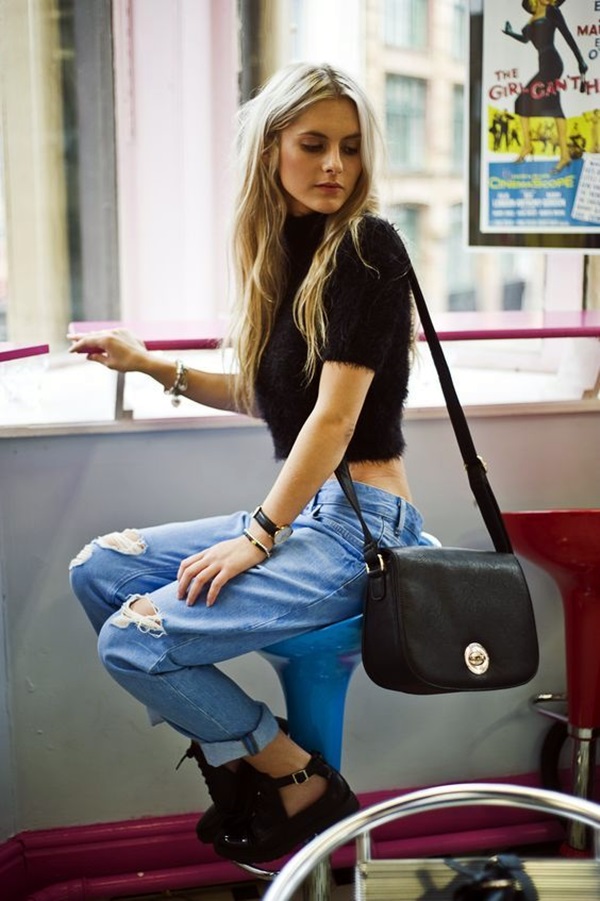 A tank top with cuffed jeans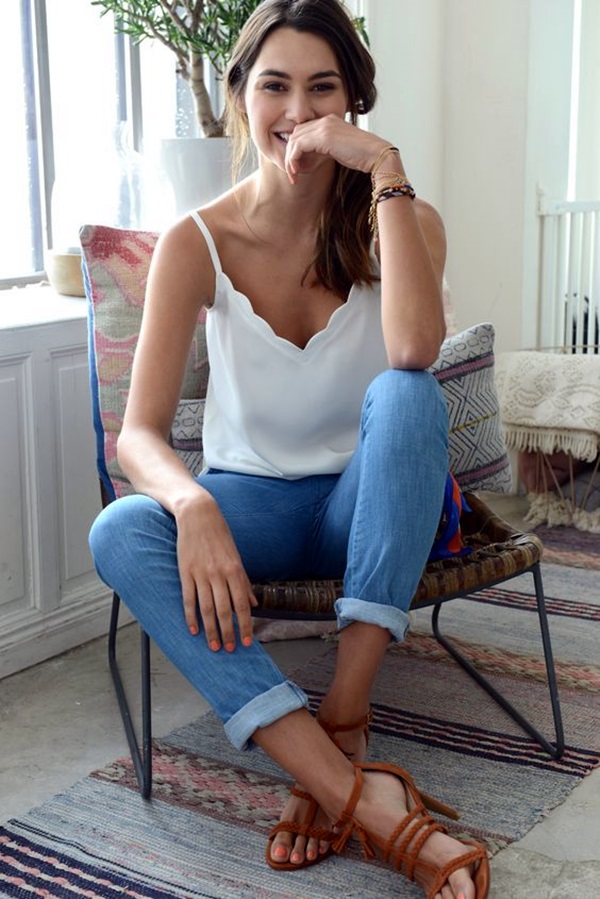 A without sleeve printed top, especially the check print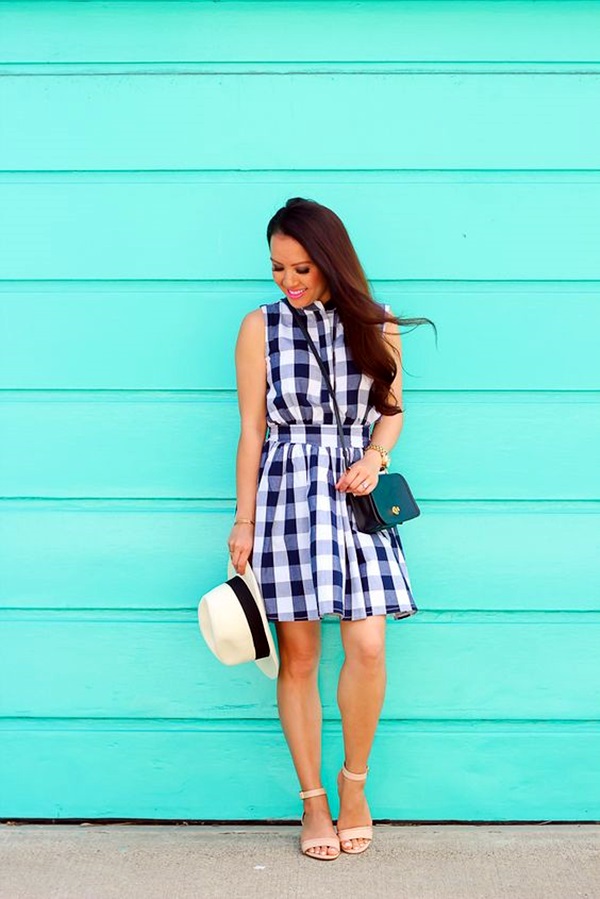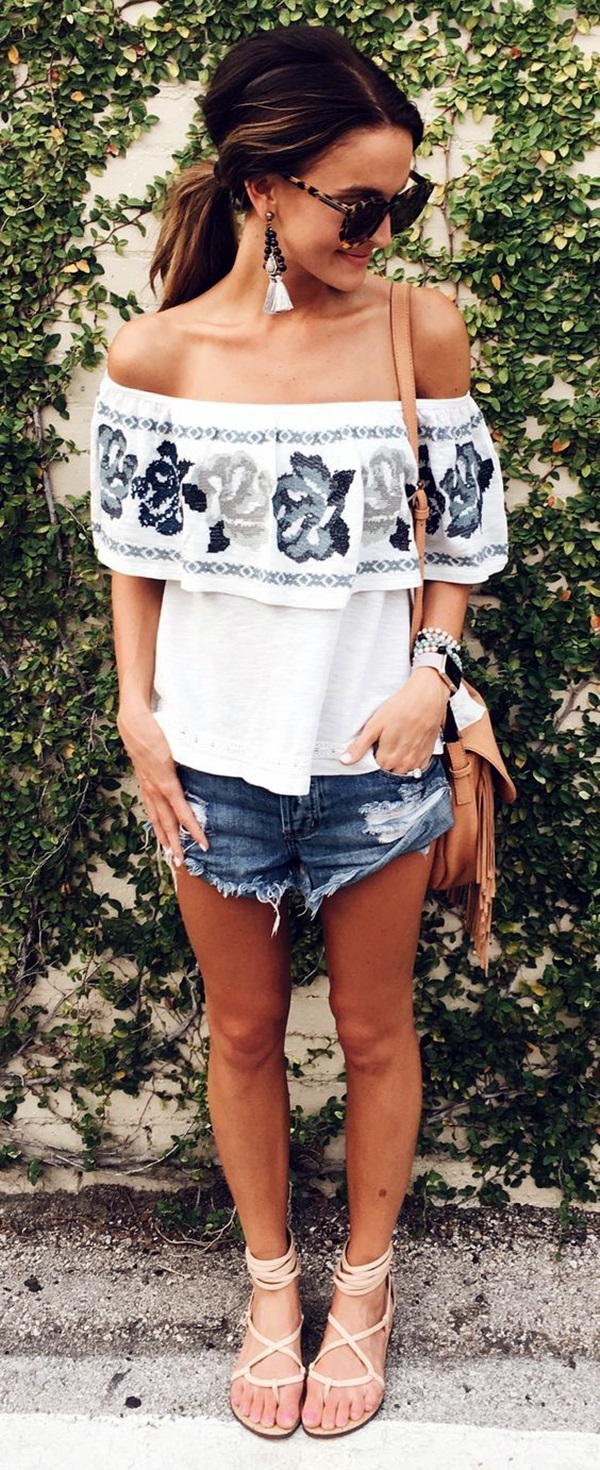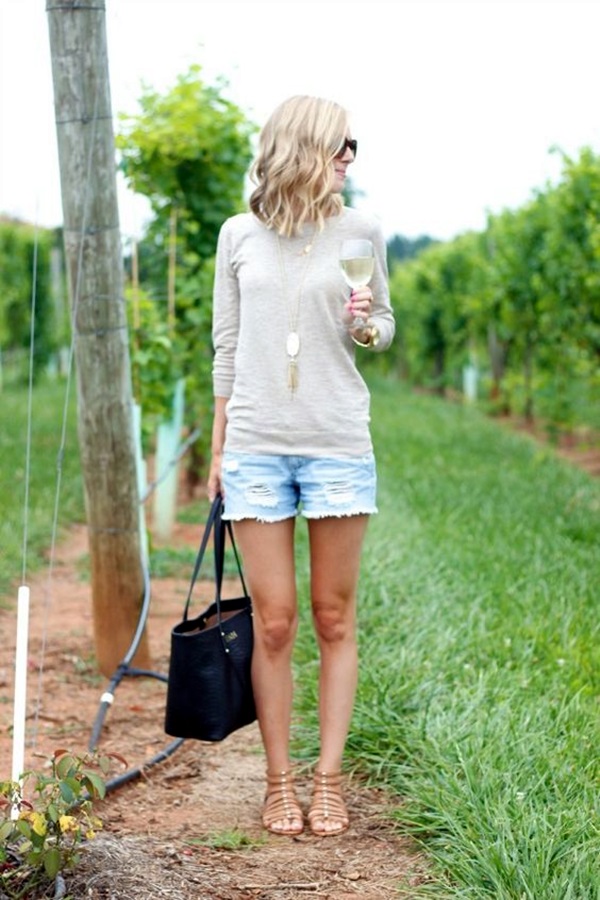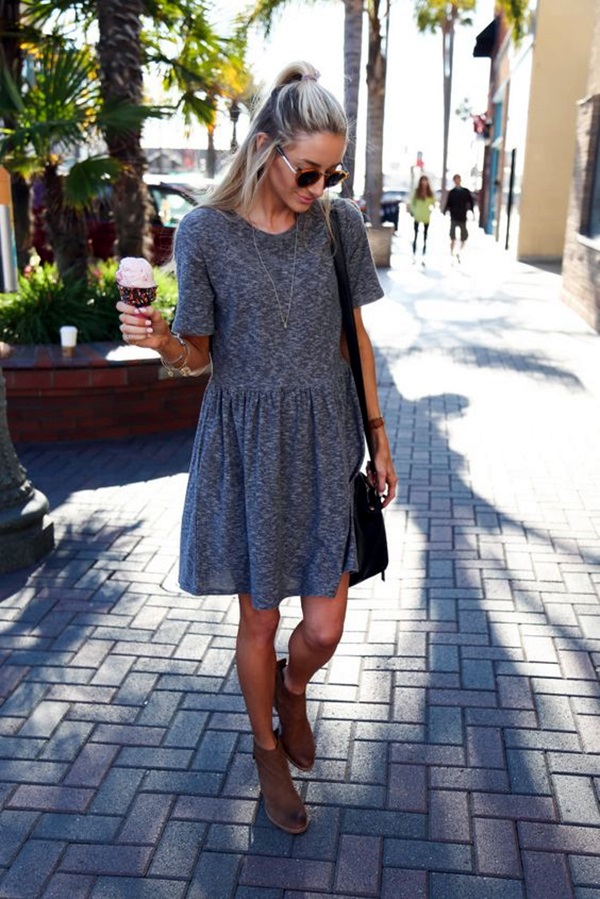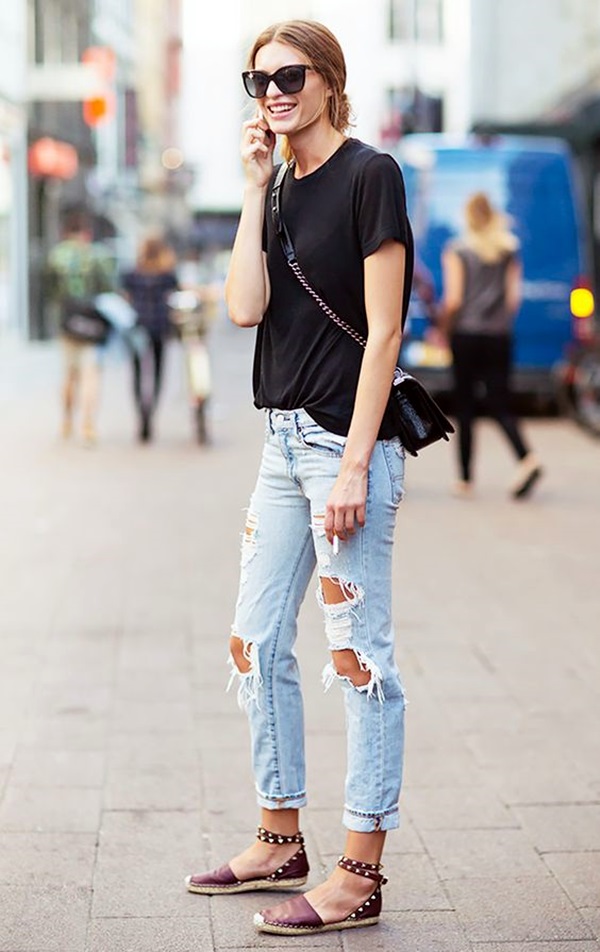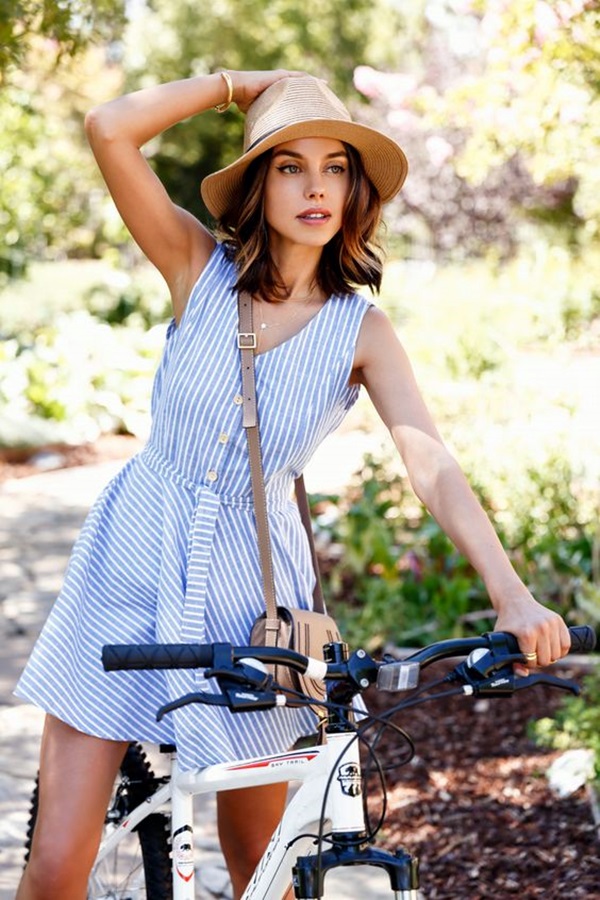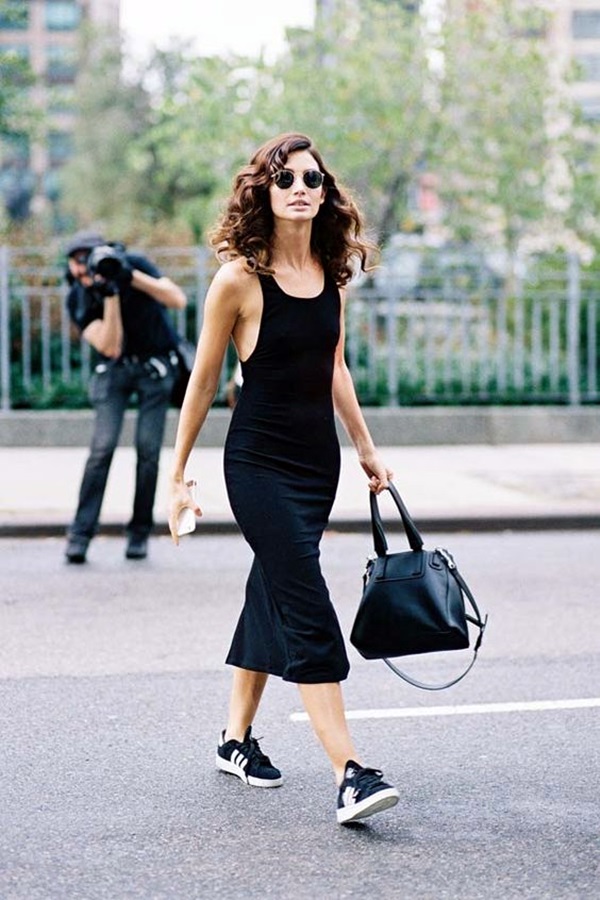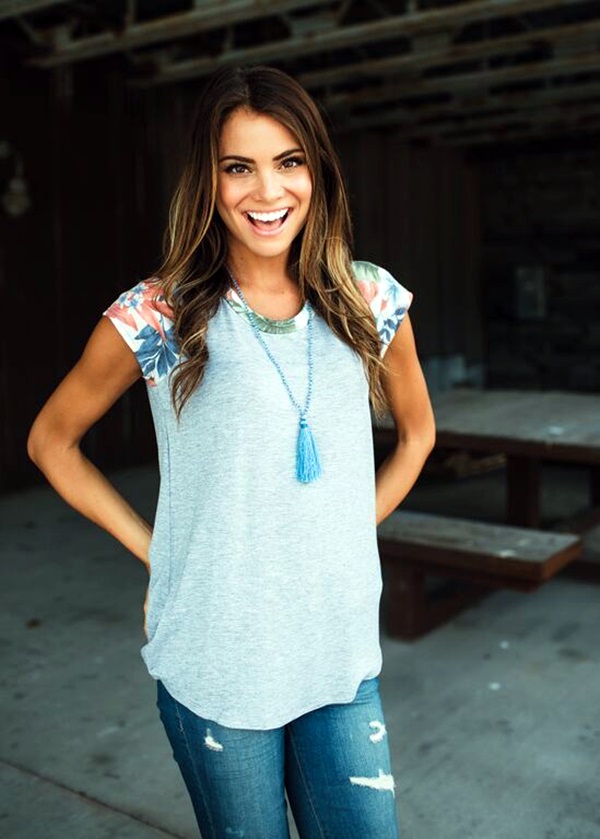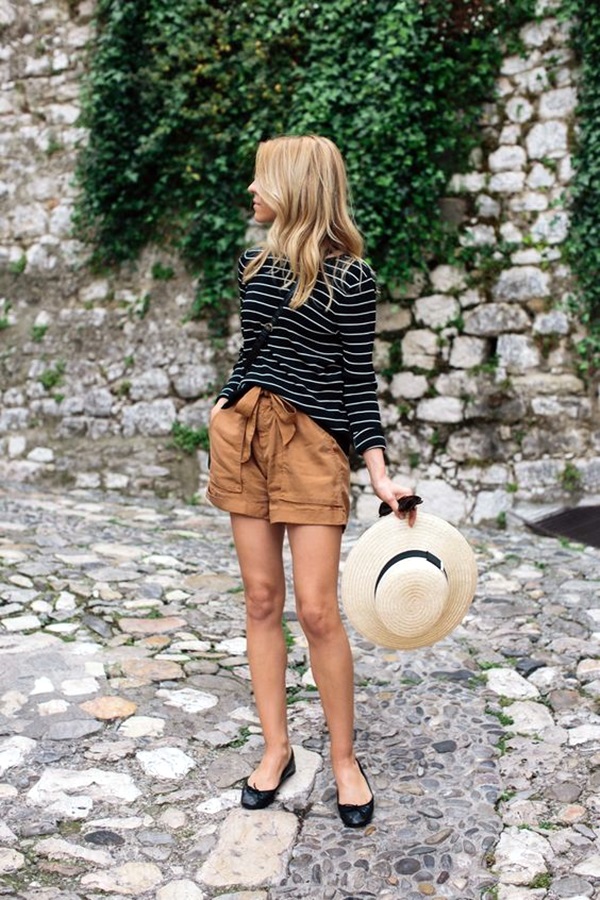 Well, these are some really cool options for chic summer casual outfits and you must explore these during this summer season. When you feel cool and happy inside, nothing can bother you, not even this bright sun! Come On! Go on and try something new each day. Don't let anything stop you! What we have suggested you is something really the best but it is you who has to try it. So, don't let us down baby!
Save
Save