Hurry hurry! Christmas is arriving with is jingling bells all the way and loads of exciting Santa's gifts and blessings. Though you are a grown up girl now, the thrill for Christmas night still exists for all ladies out there.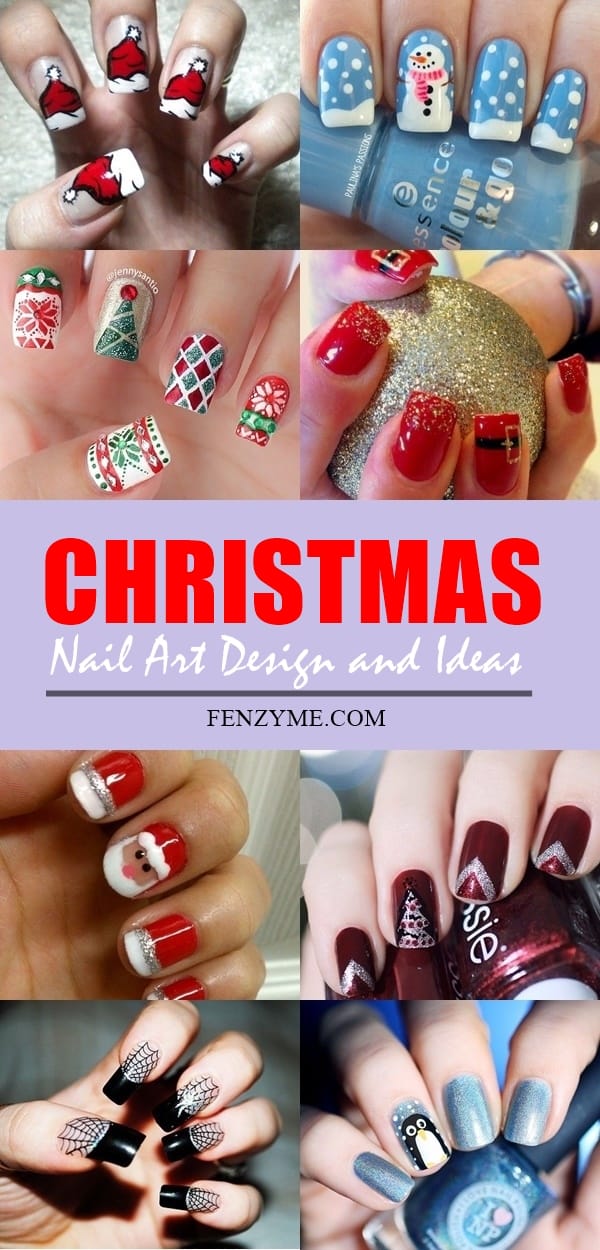 Don't forget about dressing up your nails themed for this stunning occasion with these Christmas Nail art Designs and Ideas. Your outfit will diligently match footsteps with your graceful Christmas Nail art Designs and Ideas making you look all set to celebrate birthday of Jesus Christ.
To make Christmas more memorable, you must pick some unusual and attractive outfit for the Christmas party from the provided lot of Christmas Dresses.
Christmas Nail art Designs and Ideas
Santa and Rudolph Nail Art Design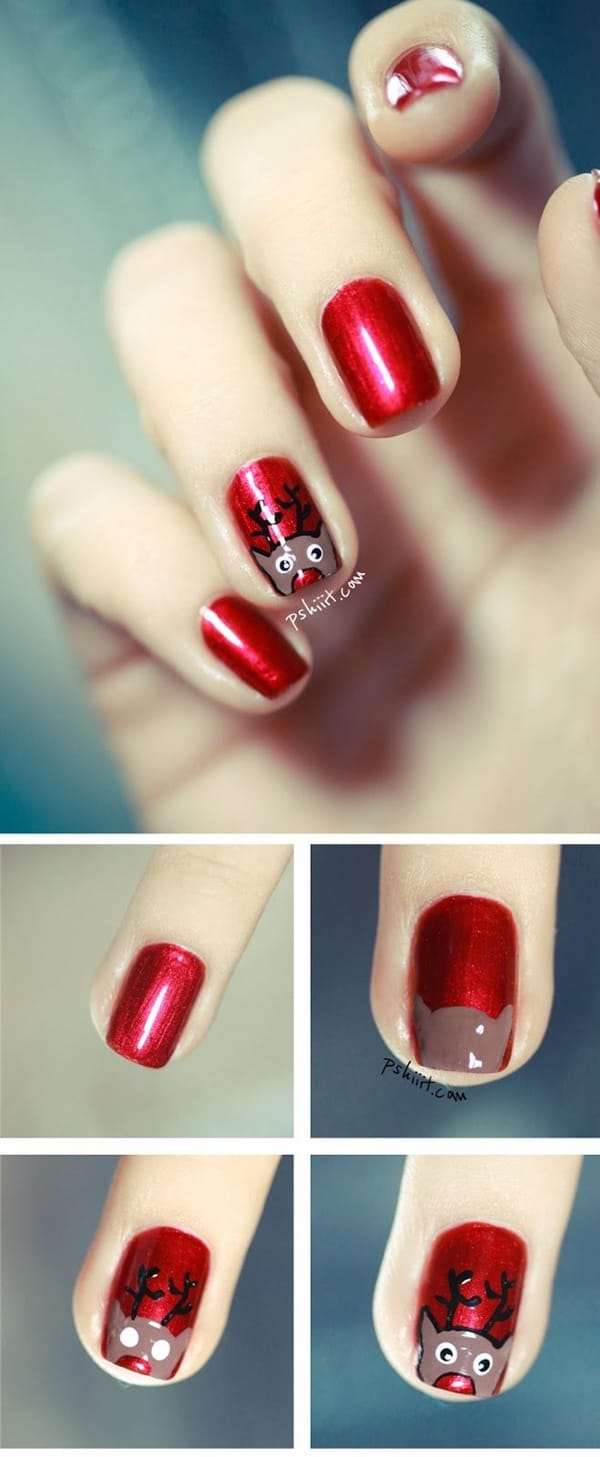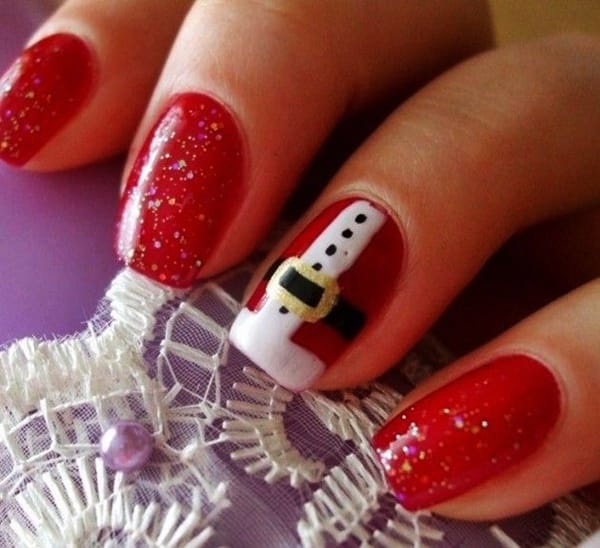 Santa Claus, being the most lovable person for this prosperous festival could be the unavoidable Christmas nail art idea to articulate your nails. Rudolph will add up a sharp and innocent charm to your nail art design along with glittery polka dots in alternate nails. You may paint these polka dots to signify snowballs or in red to signify the Christmas color.

Christmas tree Nail Art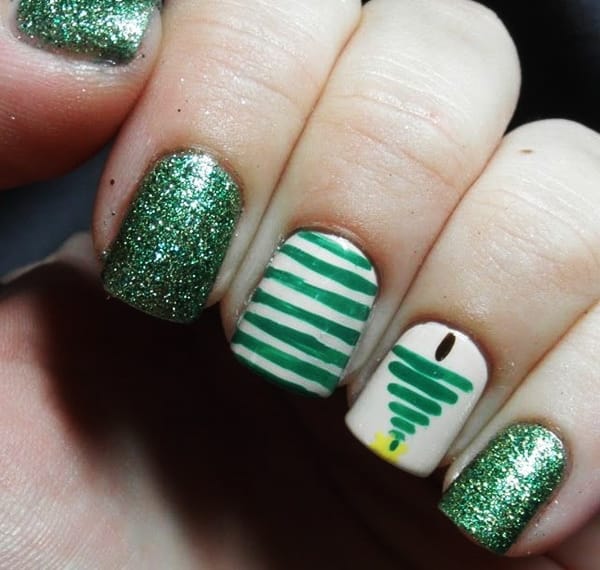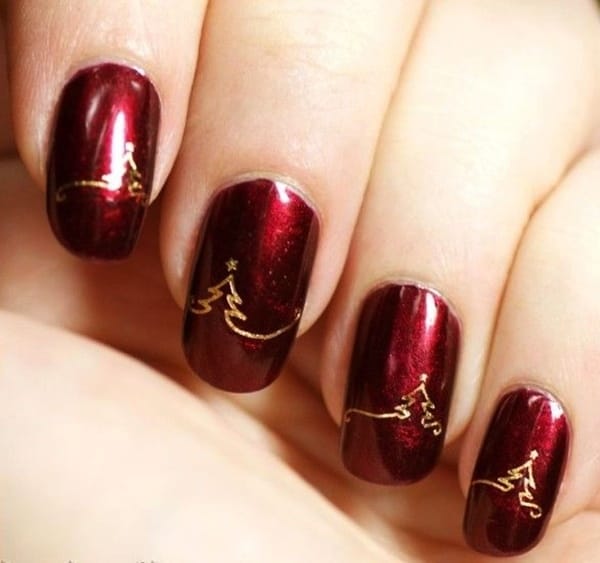 Get into the festive spirit with Christmas tree nail art designs that add a touch of holiday magic to your fingertips. These delightful creations capture the essence of the season, featuring miniature evergreen trees adorned with twinkling lights, colorful baubles, and gleaming stars. Whether you prefer elegant simplicity or intricate patterns, there's a design to suit every taste. Express your holiday joy with candy cane stripes, snowflake accents, and shimmering glitter to make your nails truly stand out at parties and gatherings. Spread the yuletide cheer with these enchanting Christmas tree nail art designs that will leave everyone mesmerized by your holiday-inspired fingertips.
During Christmas, home decoration is one the primary things. This year you can try out Cheap and custom stickable picture tiles for your home. You can pick the best pictures and get them converted into picture tiles at very reasonable cost.
Penguin Nail Designs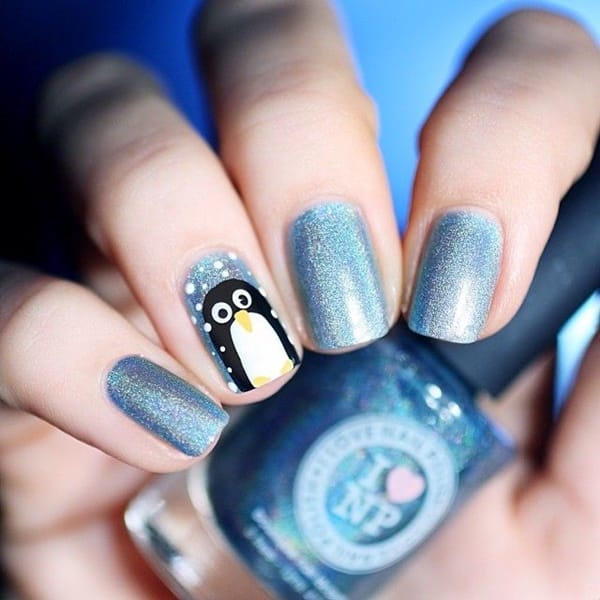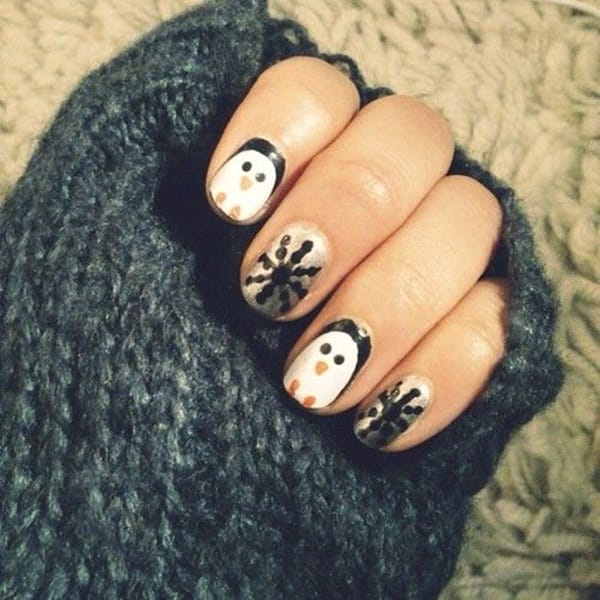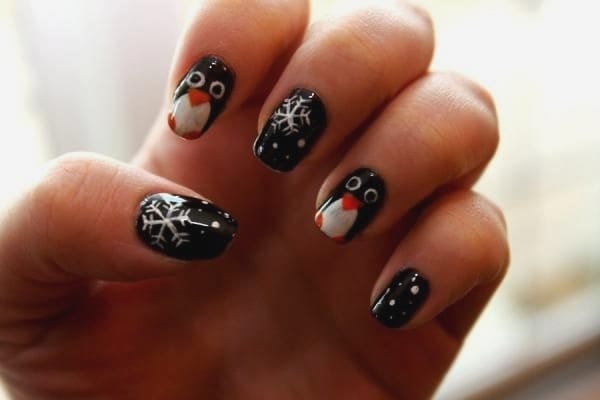 Christmas is to winters and winter is all about cute little penguins. And if you love them, you will be pleased to get them on your nails as well, isn't it? Paint your nails with black base coat and then with white making half oval. Complete your penguin with pretty orange feet and beak and eyes with small white circle. You may paint penguins on all of your fingers or prefer painting on alternate ones.
Snowman and Olaf Nail Art Idea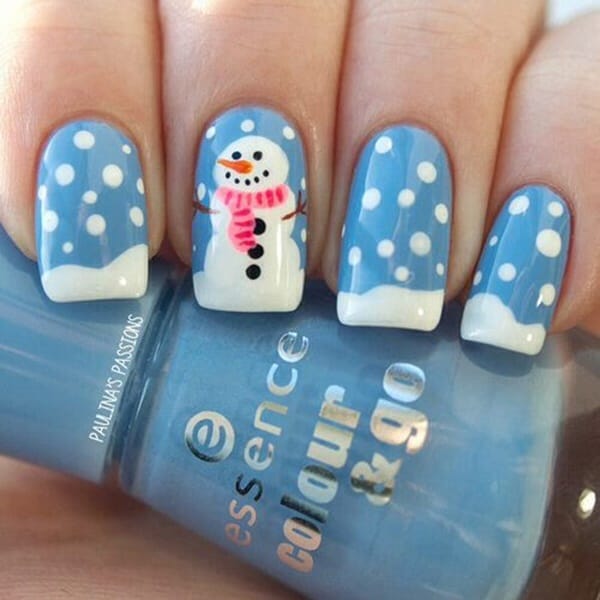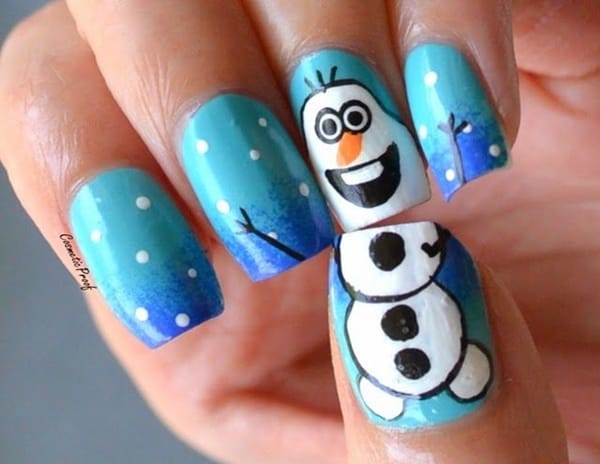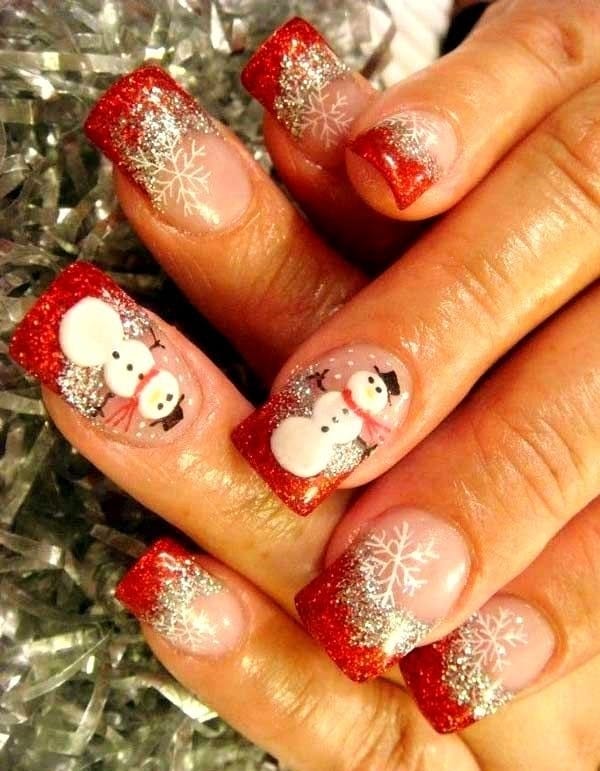 One who doesn't love making a snowman and fighting with snowballs has got to learn a lot more about enjoying life and beautiful winters. Let this winter witness cute snowman not only in front of your door but also on your nails accessorized with warm scarves. You may also love to get the animated version of playful snowman by painting charming Olaf on your nails along with polka dots pretending snowfall.
Santa Hat Nail Art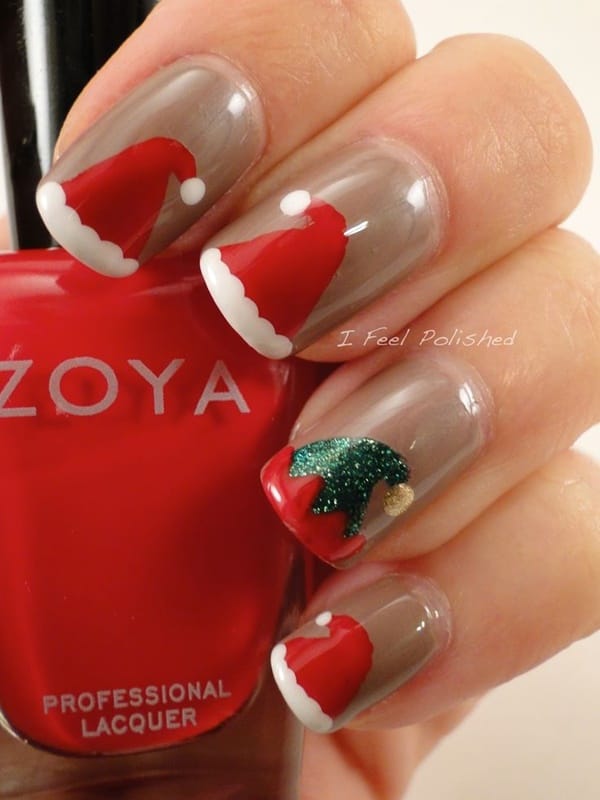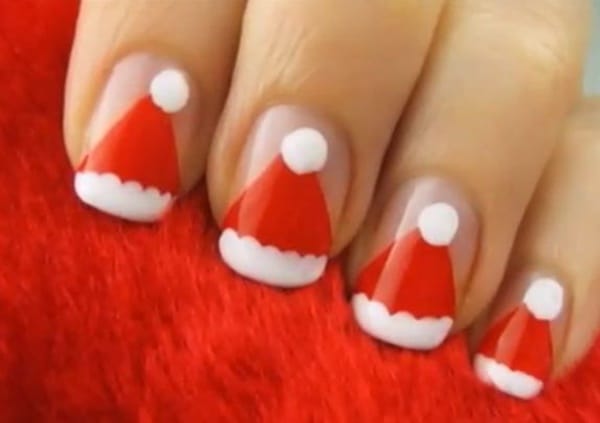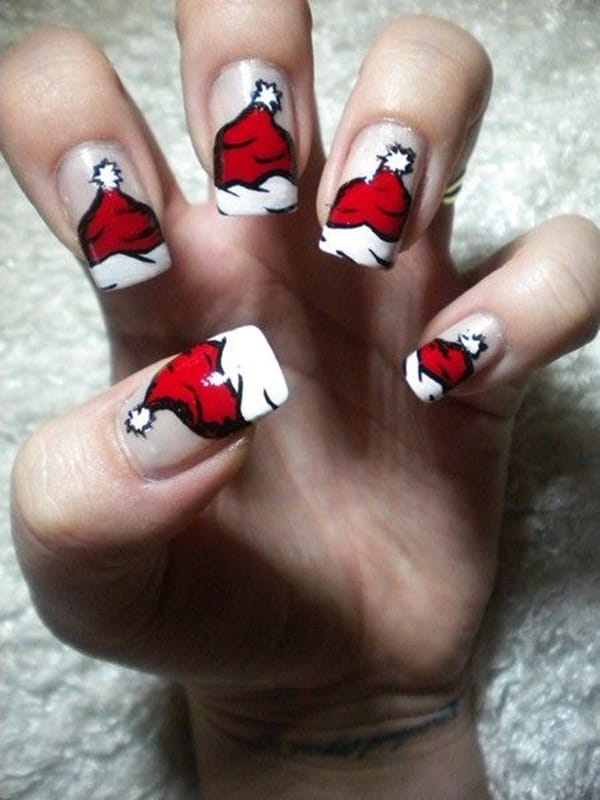 Glittery nail enamels are of great use while painting Santa's hat on the nail. You may get this superb nail art idea at the very tip of your nail over white base with red nail color. Don't forget to put a small polka dot at the tip of the hat to make it look charming. You may also prefer making hat directly on nails without base coat to highlight the nail art.
Reindeers and Snowflakes Nail Design