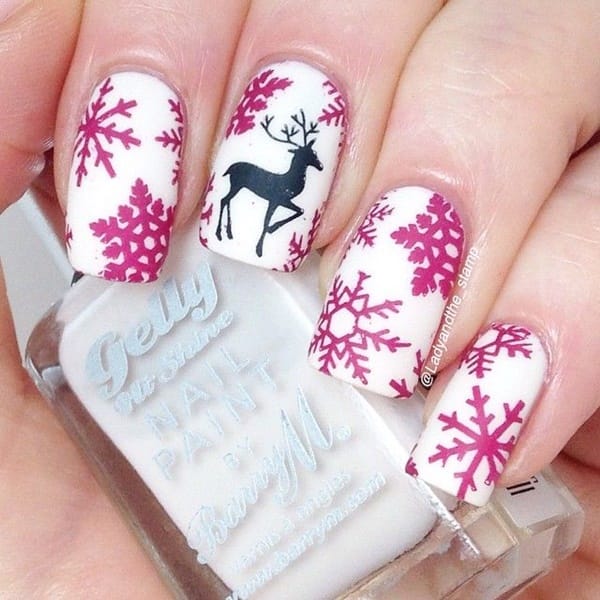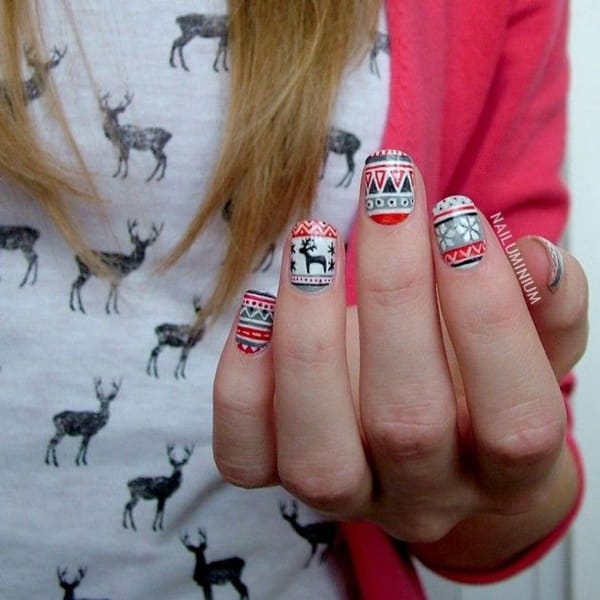 Tribal nail art has always been favorite to girls since forever. Why not include tribal nail designs along with reindeer on alternate nails.
You may also prefer painting reindeer riding Santa Claus down to earth amidst the stars using metallic nail insignia.
Decorate your nails with shining snowflakes to signify the Christmas. If you wish to add up a cross to your nail then that's not a bad idea for birth of son of God.
Nightmare before Christmas Nail Arts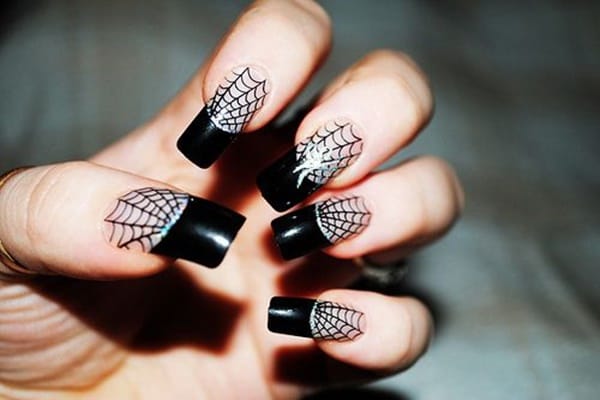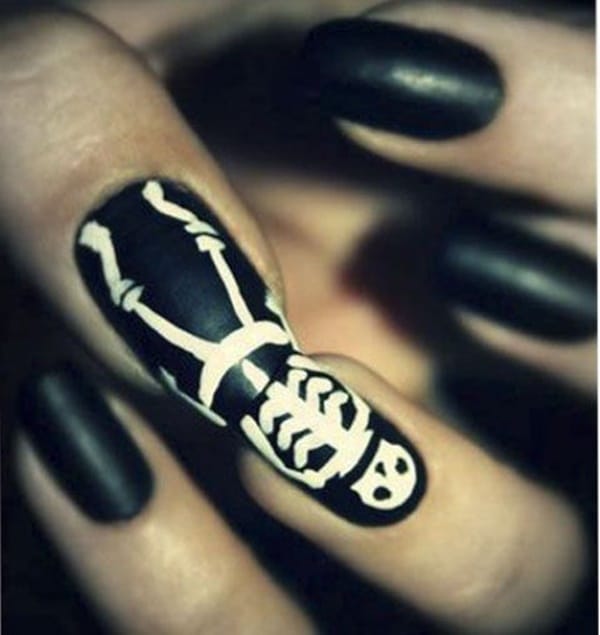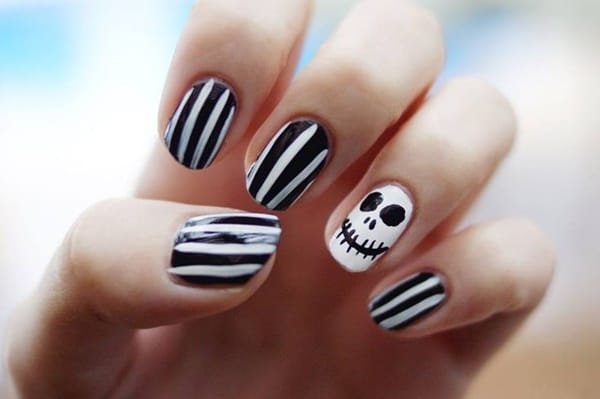 Skeletons and skulls are most liked nail art designs that counts on nightmare before Christmas nail art designs. Spider and its web along with some distinct nail art that is accompanied by bare trees and abstract nail art look incredibly awesome for this occasion. You must add studs to the nail art along with the rhinestones to embellish it to pop up with glitter.