You must have heard everyone talking about Coachella Festival? Girls and ladies usually love to have fringe or a flower crown on some special occasions. But not everyone is headed to have this look for a music festival. The great Coachella Fashion Festival is known for its good and clear music, fun parties and sexy clothing options. Now, when we talk about festival outfits it's clear that you get a platform to expose yourself, a front to wear sexy crop tops and ripped jeans for a stylish look. There are certain dos and don'ts for the Coachella festival which everyone must follow such as – Do wear Denim, Crop Tops, Skirts and Short Dresses. Do not wear non-breathable fabric crop tops, expensive skirts and dresses.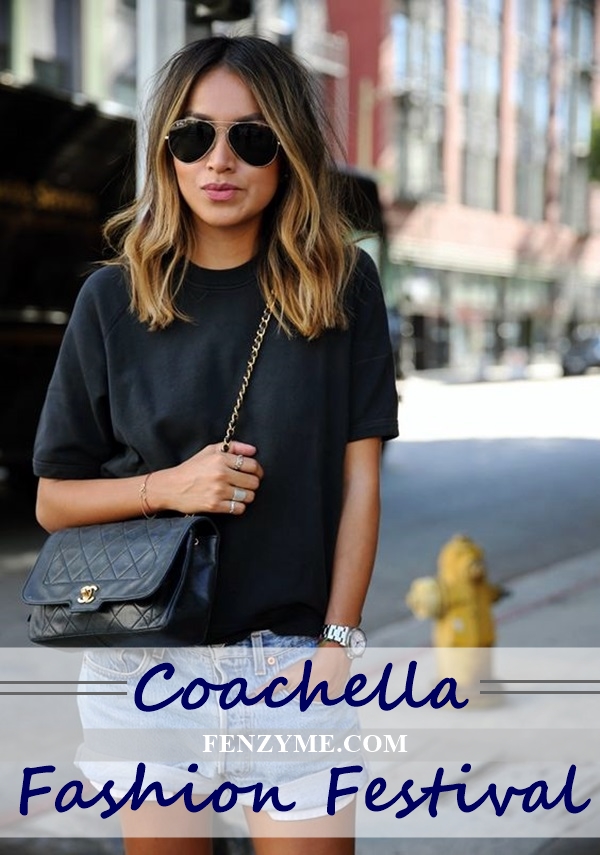 Here we present some of the best looks inspired from Coachella festival, so that you can mix them with your own clothing options and achieve fabulous look. Here are Bohemian hairstyles for women which are truly based on traditional styles and are becoming favorite choice amongst 21st century women of all age groups.
Coachella Fashion Festival
Lace Crop Top and Jean Shorts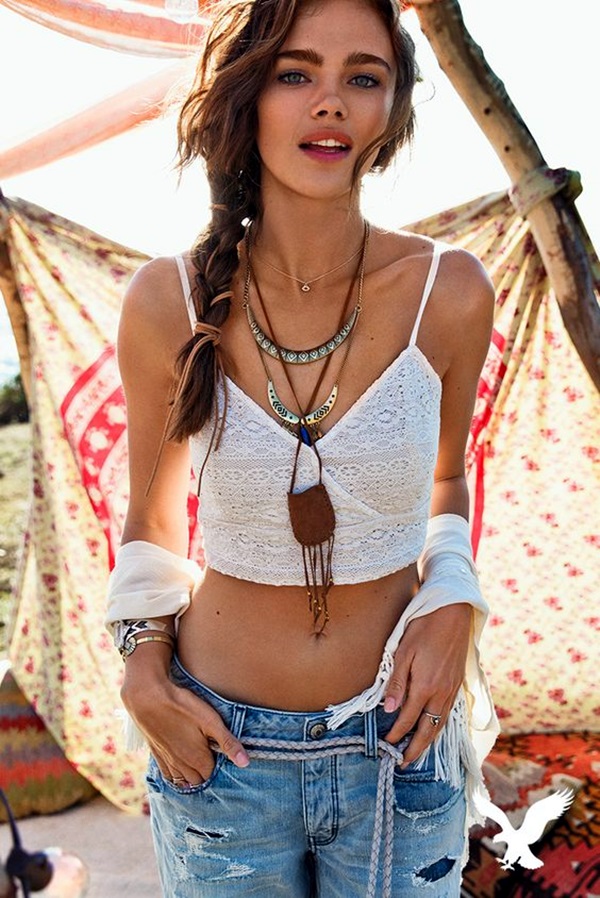 The most necessary type of clothing, crop tops and jean shorts are among an easy Coachella fashion festival outfit idea and are available at affordable price. Coachella festival is messy, that it is the reason it's highly recommended to wear inexpensive dresses and crop tops are one among them.
Sheer Tops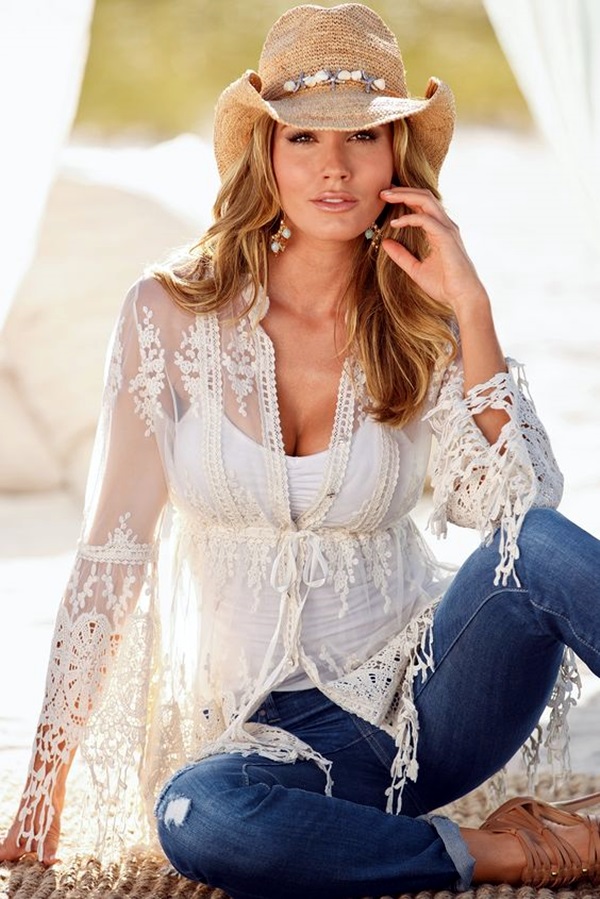 Those who want to expose their inner sexual appeal must try out a sheer top as they are available in huge designs and patterns. Most of the sheer tops are expensive, but you must find out a design that won't affect your pocket.
As viewed from previous Coachella experiences, it's better to go for either swimsuits or body suits.
The body suit will give you a killer look when worn with black shorts, probably at the evening time.
White and Lacy Crop Top
Crop top themes are popular among Coachella music festival. There are varieties of options available for these tops. The tops are always in trend and look awesome when worn with dangle earrings and oversized sunglasses.
Cropped Halter Bikini Top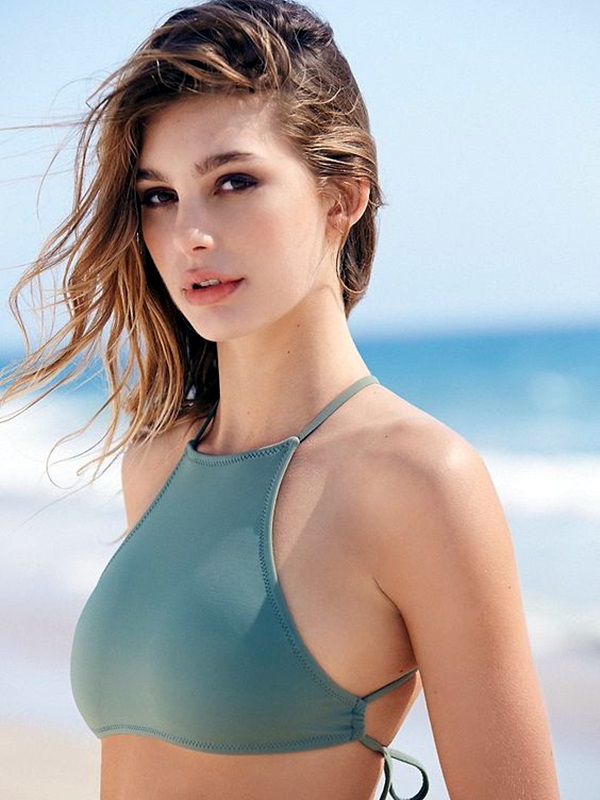 In most of the music festivals wearing bathing suit as a shirt is acceptable as a fashion trend. But, for more body coverage wearing high-waist shorts simply goes well with your overall look and there are fewer chances of unwanted wardrobe malfunctions when you just stepped on the stage for presenting your favorite song. Take inspiration from some of the ideas mentioned below and refresh your sporty look.
Embroidered Tops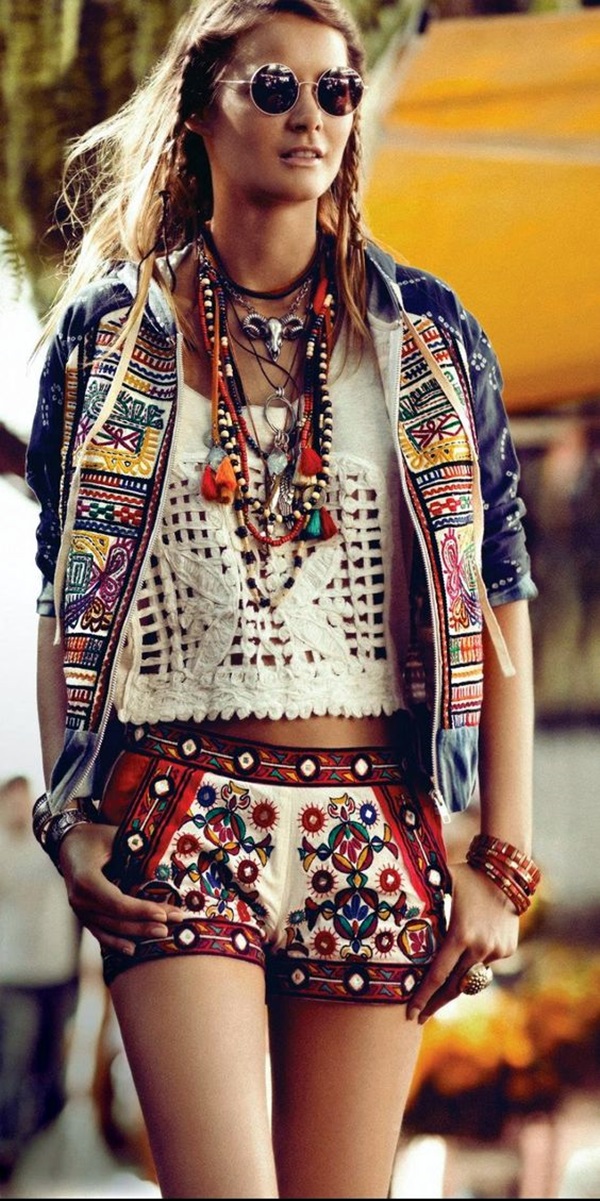 Suppose you are getting ready for a concert and you want to take your clothing options to next level, in such circumstances choosing a pretty bohemian top is the best thing to do. Usually, the classic white eyelet styles that are perfect in shape are appreciated for music festival plans. There are moments when you are in a hurry, but need to look good. Do not freak out as these outfit ideas will solve all your worries.
Cardigan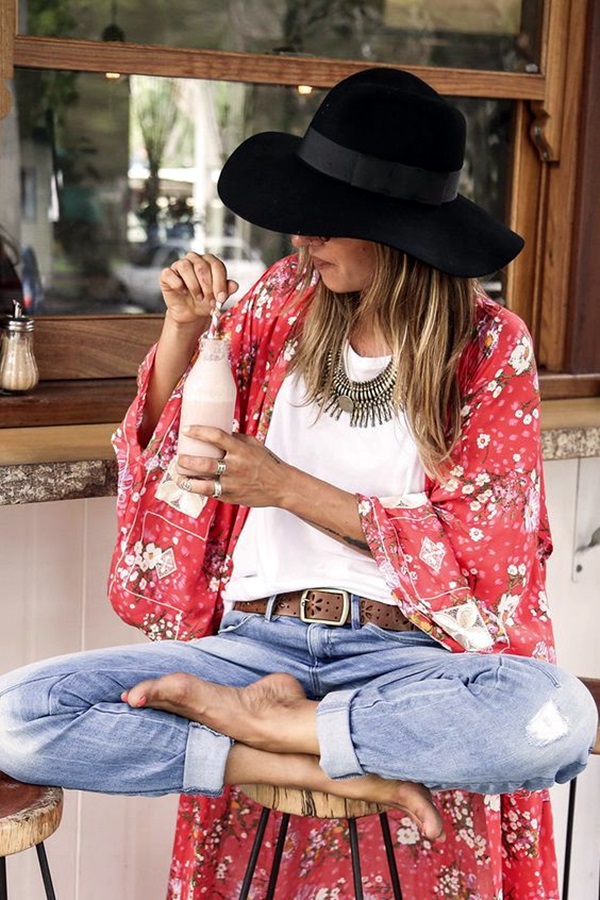 Colorful cardigans have raised the level of Coachella fashion festival for a perfect evening. This piece adds a right amount of playfulness to your look and grabs everyone attention.
To give cardigan an extra-ordinary look and instant upgrade, try to layer them over crop tops.
Sunglasses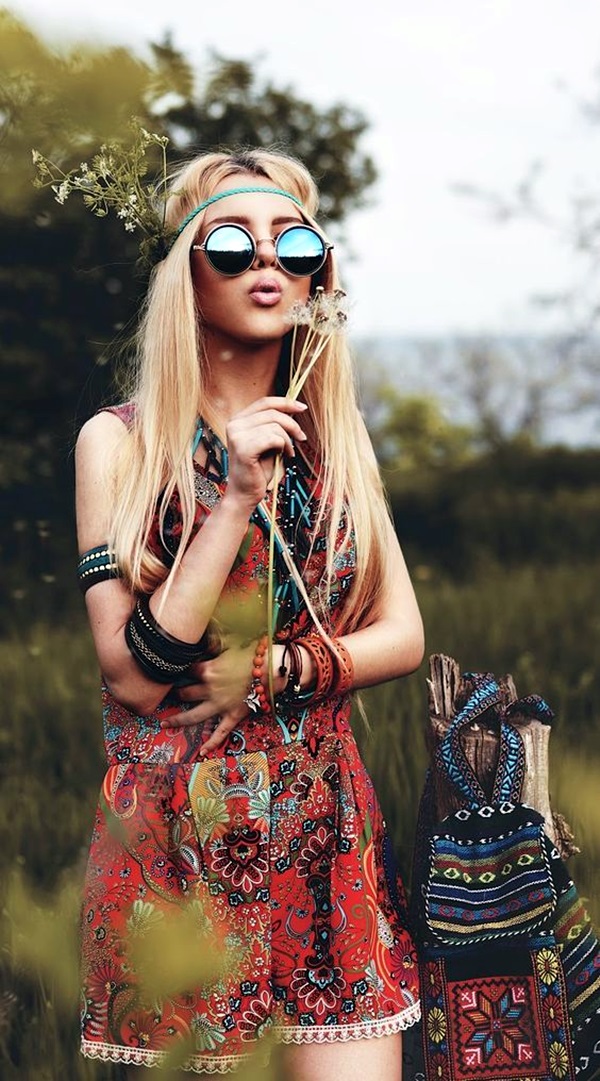 As, there are so many crowds at festival time, it's always better to leave your costly sunglasses at home to avoid any kind of harm such as – someone may step on them. Styling new cheap pair of sunglasses with a hippie vibe will definitely steal the show. Round wire frames, round metal blue-mirrored sunglasses are popular among cheap categories.
Denim Shorts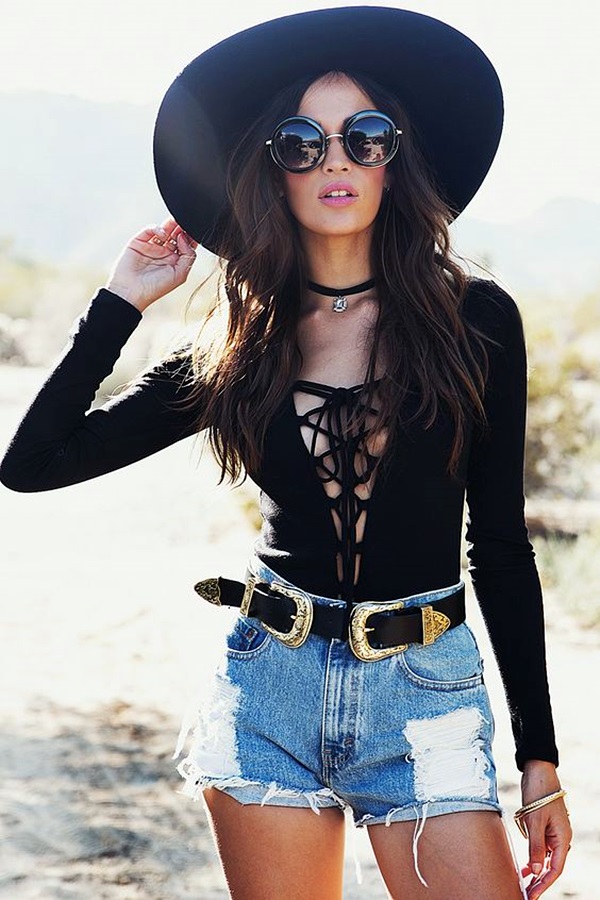 Coachella fashion festival is the perfect time to inculcate long or short denim overalls into your summer wardrobe. For an amazing music-festival style throw your shorts over a plain T-shirt or simply bathing suit top for an appealing look.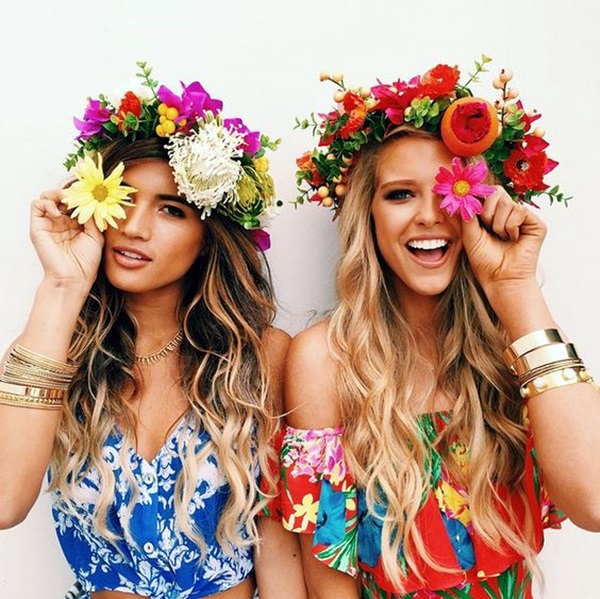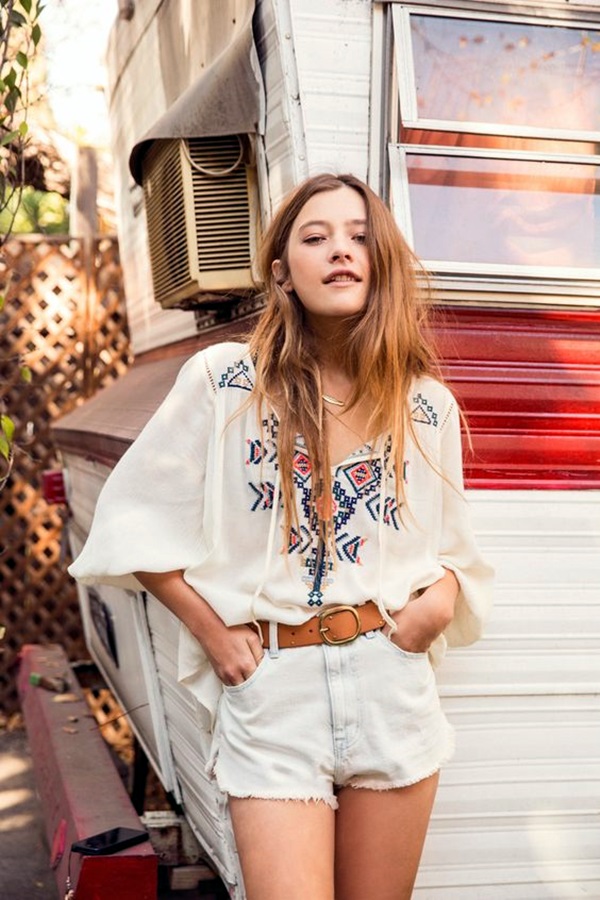 We just hope our Coachella look may inspire you, so that you can dress attractively for a party where you can dance, enjoy the music, play games, chill and drink.