Everyone loves cowboy boots because as classic as they may seem, they never go out of style. Choosing the right pair of cowboy boots or choosing the right wardrobe for a particular style of a cowboy boot is essential to achieving a fashionable look. This works for both men and women who want to stand out with both elegance and simplicity. While it may seem that cowboy boots are not easy to find, there are many styles and selections that are accessible in stores such as Tecovas.

To wear those cowboy boots with style, here are fashion tips that can work perfectly for both men and women:
Cowboy Boot Fashion Tips For Men and Women
Avoid Normal Working Jeans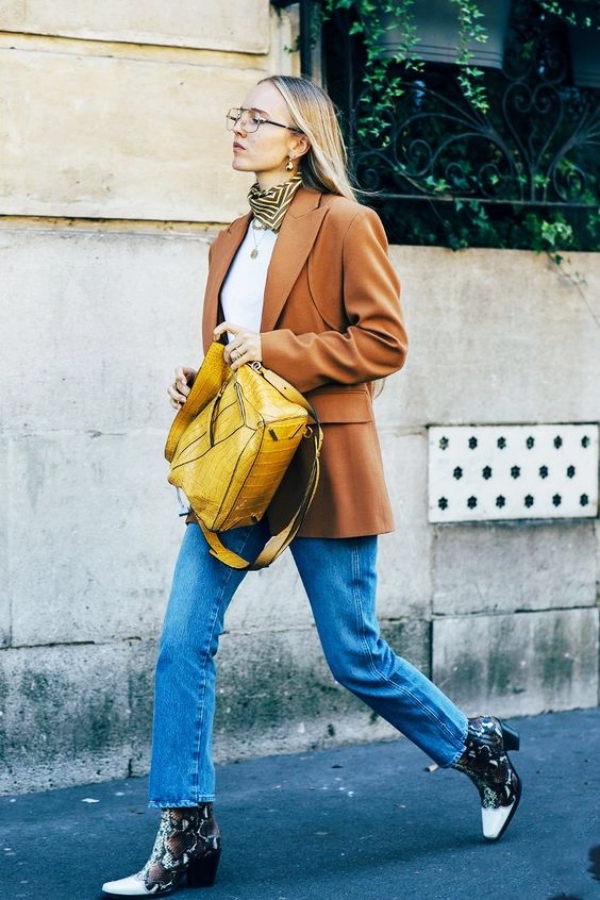 Make sure to find a pair of jeans that accentuate your boots. Some cowboy boots have designs and elaborate embellishments that might be overlooked if you wear them with regular working jeans. If possible, tuck the ends of your jeans inside your cowboy boots in order to drive attention towards your footwear instead, so that they can get the appreciation they truly deserve. Try to wear favor-boot jeans that have a close fit and snug ends to match your boots accurately.
Pick The Right Color of Clothes for your Boots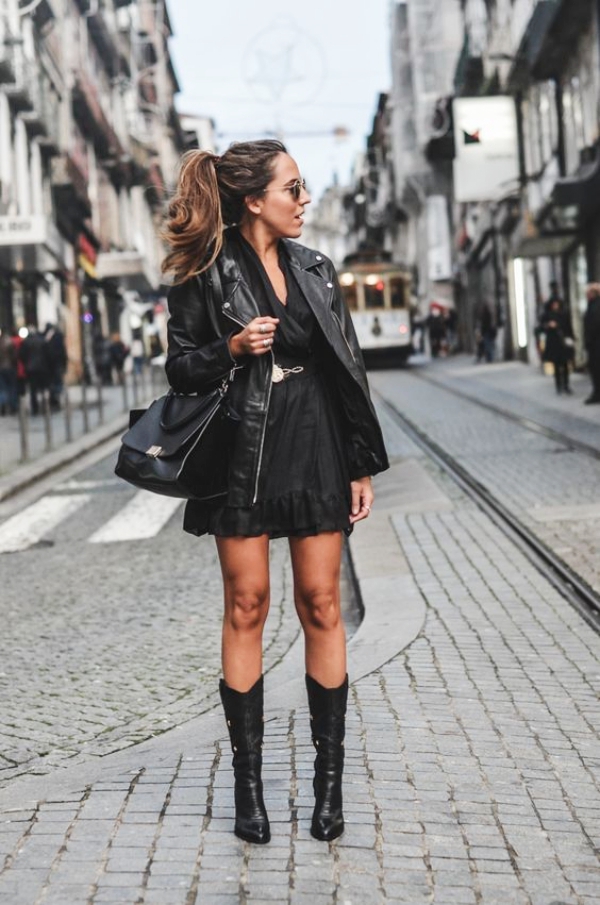 Medium to dark-colored jeans are classic colors that match perfectly with any type of cowboy boots. Brown and beige-colored jeans may also go well with your cowboy boots depending on the latter's color. Try to pick the best color of dresses or set of clothes that matches your boots to avoid an awkward ensemble.
For women, picking the right material and color of your dresses to match with your boots can be an exciting experience. However, make sure not to get too excited when matching up the right clothes with your boots. Cowhide boots are considered to be a classic, and for the colors, black and brown are colors that go with anything. Leather boots are also an excellent choice for a casual and classy look. If you are looking for a more elegant look, then you can pick a suede type of boot.
Don't Go Formal With Cowboy Boots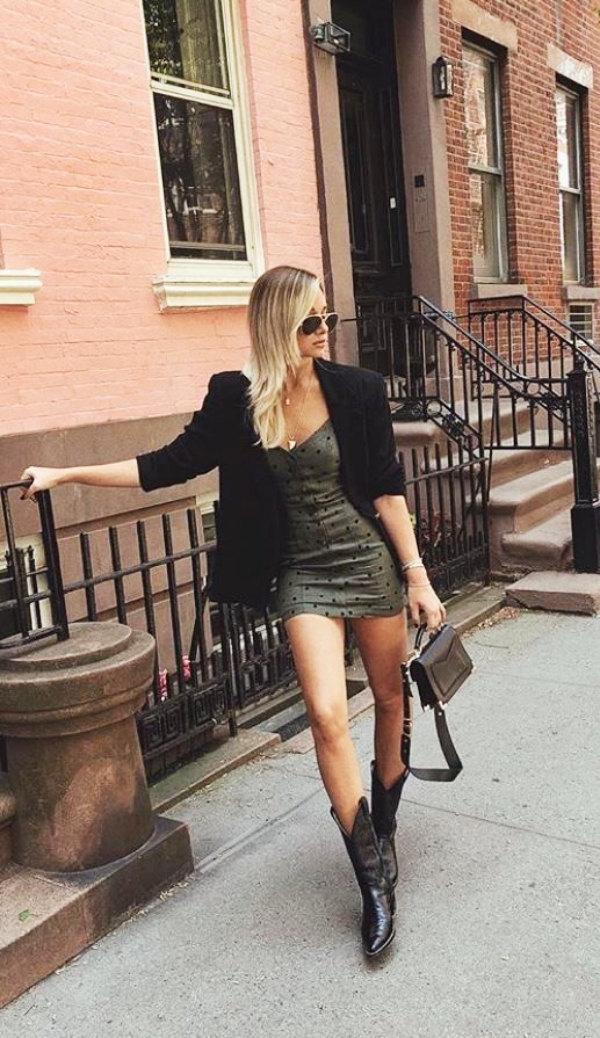 This tip is especially for men, though it might also work for women: never pair your cowboy boots with business suits. As much as possible, be mindful about mixing formalwear with your cowboy boots. Unless you're in Texas, this might seem like a strange getup that will likely get you some attention, but for the wrong reasons.
Leggings or Tight Pants Works Best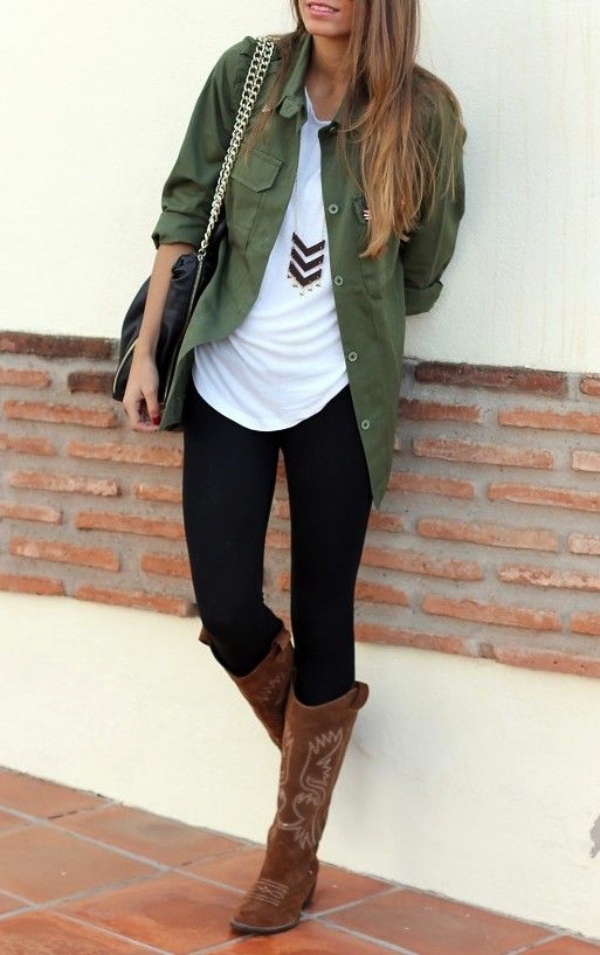 Going with leggings and tights is also a good choice when wearing cowboy boots, and not just during winter. This style enables you to confidently showcase your boot's beauty and aesthetic look. For women, wearing a long shirt, skirt, or dress together with leggings and a pair of cowboy boots is the best match. Boots with a tunic dress and tights can also be a good choice. Experimenting with bright-colored tights will also make you look unique and a total fashionista.
For men, tight pants work well with cowboy boots. You can also style them the way you want to, such as tucking them into your boots. Another style that you can incorporate is to cuff your pants. Compared to tucking your pants in your boots, cuffing them instead creates a more versatile look. Another bonus way to look good with your cowboy boots is to stack it. You can do this by pulling the bottom of your pants and inserting parts of them hem inside the boots.
Loose-Flowing Dress for Feminine Look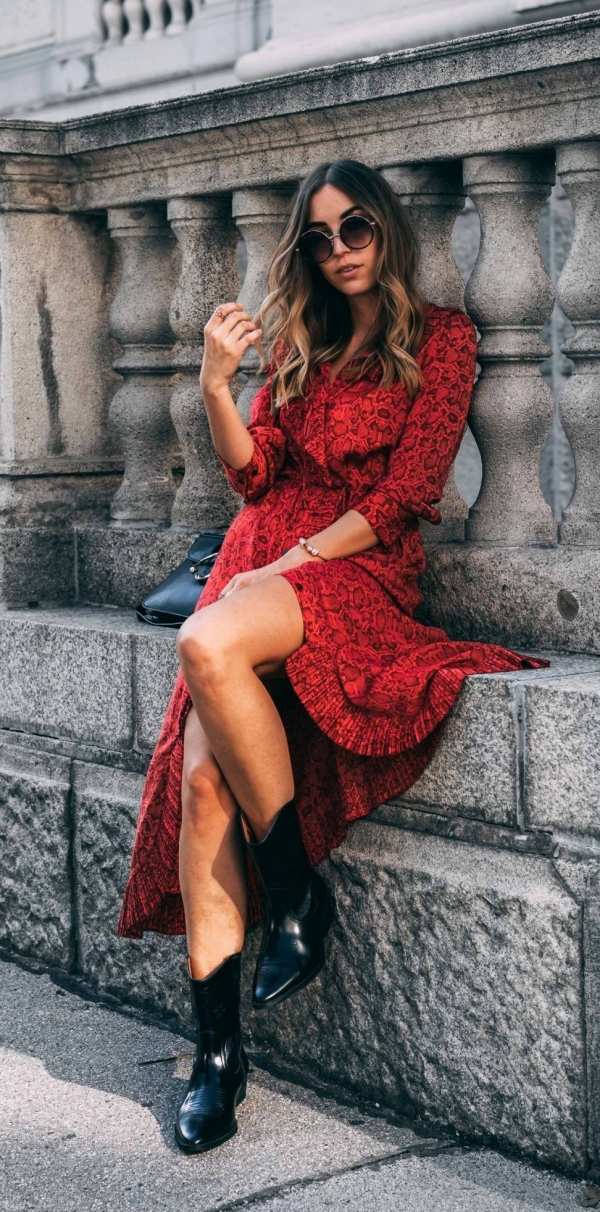 Wearing loose-flowing and airy dresses for women is the best if you want to achieve a more feminine look with your cowboy boots. A cowboy boot may appear rugged in contrast with dresses. However, with such a match-up, you will create an exciting and elegant look with a playful twist. Choose a dress that is above knee level to further showcase your cowboy boots, making them look sleek and stylish.
Keep It Simple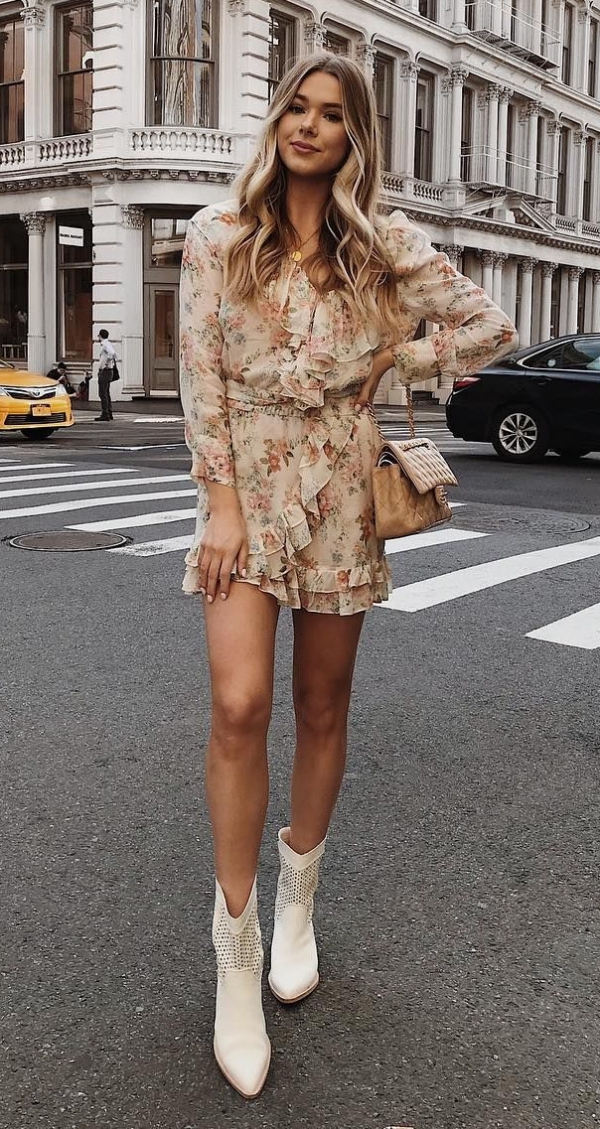 Regardless of the pattern, style, cut, or color of your outfit, keeping it simple can be the best route to take when wearing cowboy boots. This works well both for men and women. Your cowboy boots are already your statement pieces. Don't ruin your look by wearing other eye-catching garments or outfits that take away the attention from your boots. A plain t-shirt, plain-colored polo shirts, and simple cut long sleeves are the ones you can pick. Since the boots are your fashion statement, consider multiple boot styles and toe shapes, like square toe cowboy boots for men.
Be Confident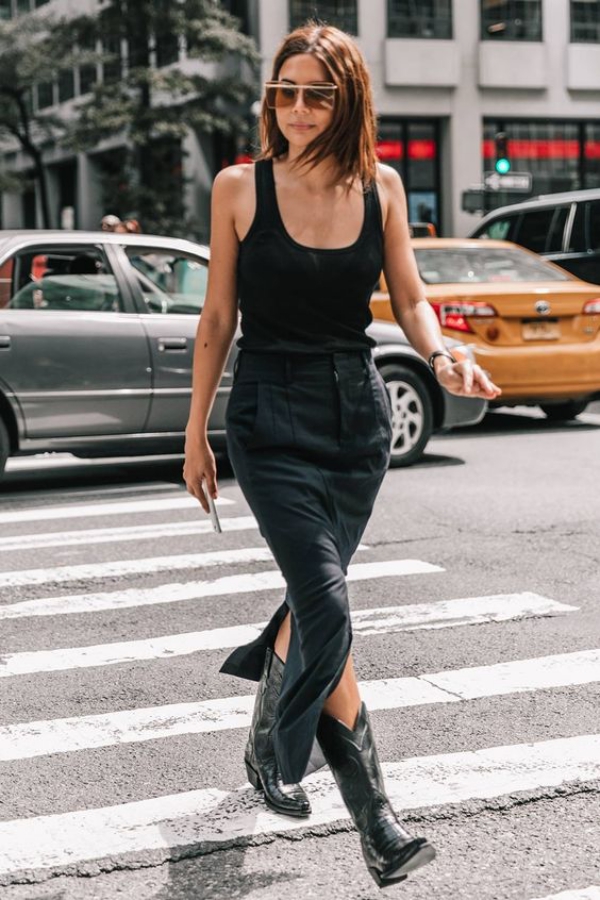 The best thing you could wear together with your cowboy boots is your confidence. Embracing your style and wearing it with certainty is the key to rock your cowboy boots. Cowboy boots may happen to catch more attention than usual when worn in public. Take advantage of this by wearing them with full confidence, minding your body language as you take your strides. Don't get anxious about the attention you are getting; revel in your style and enjoy your outfit.
Here are some more cowboy boots fashion outfits ideas that can surely help you to pick the right one for you.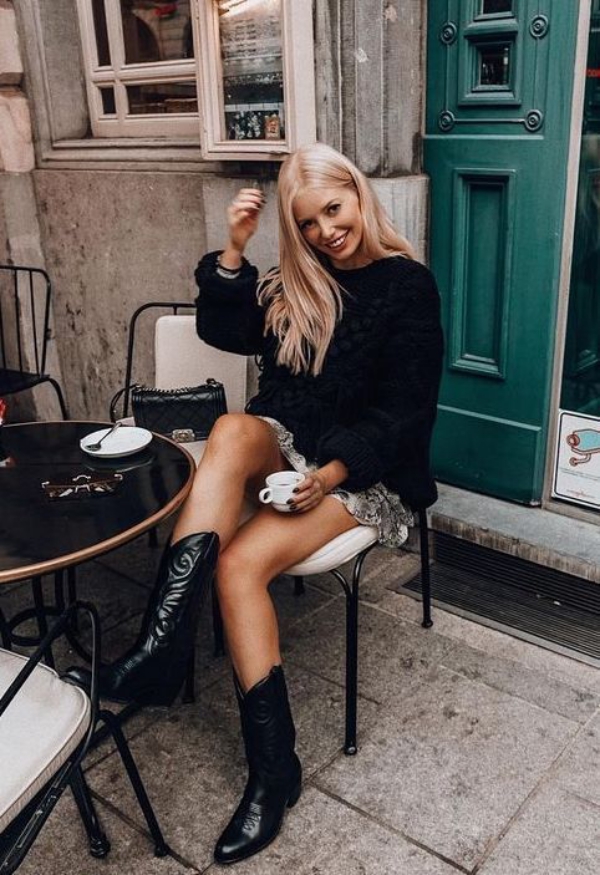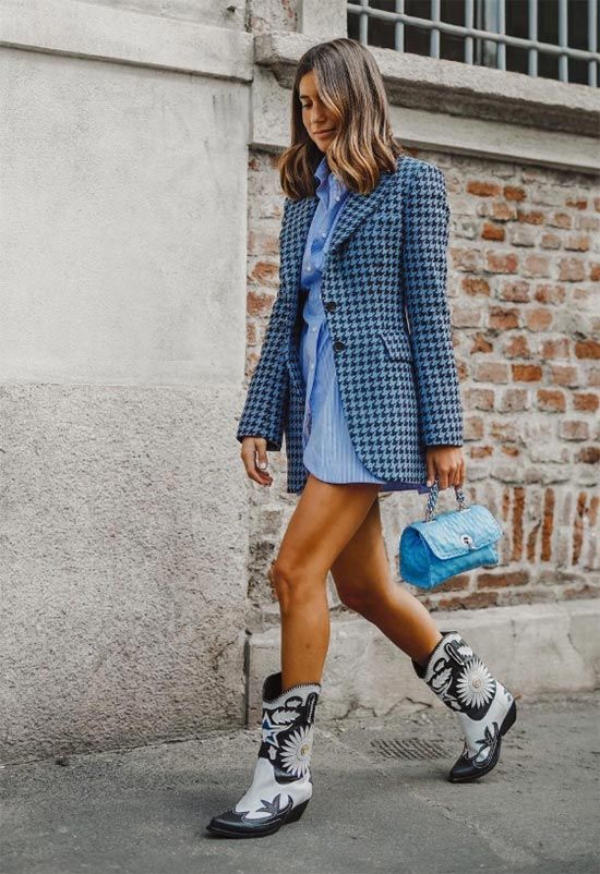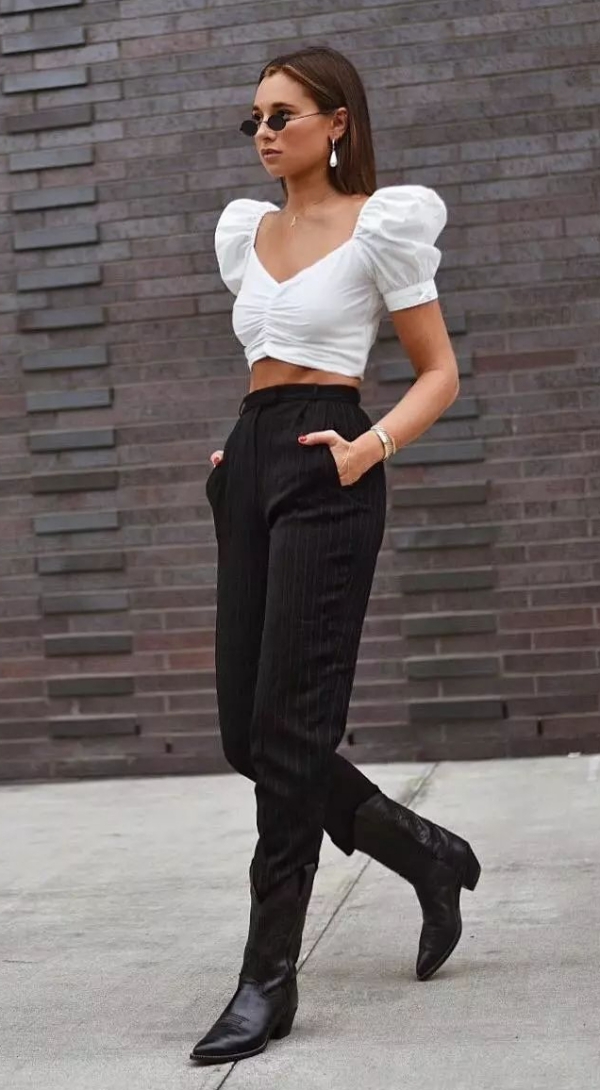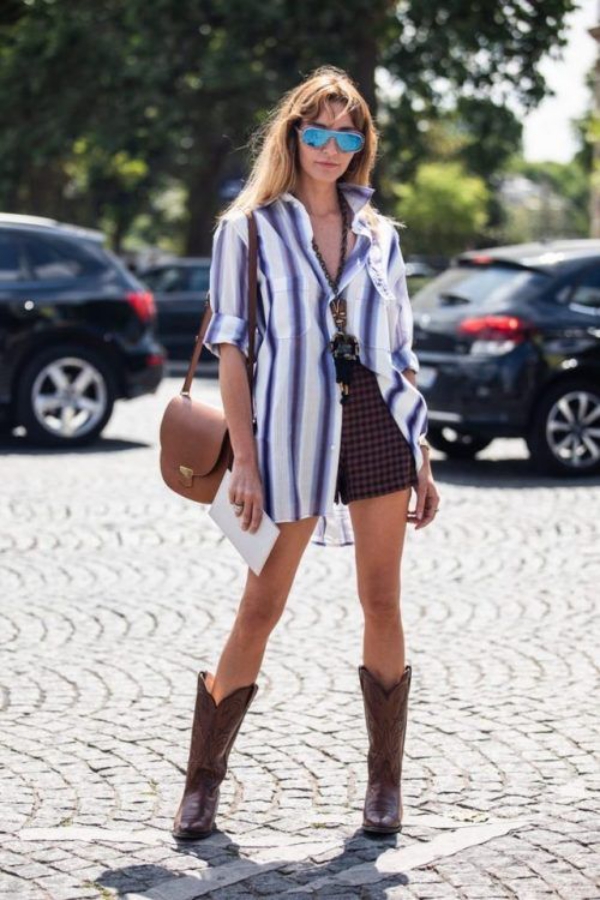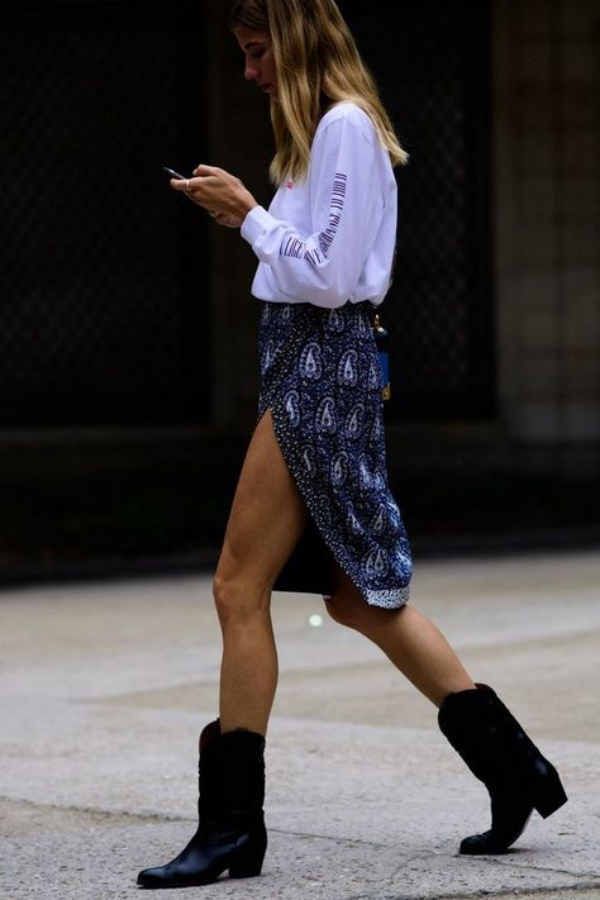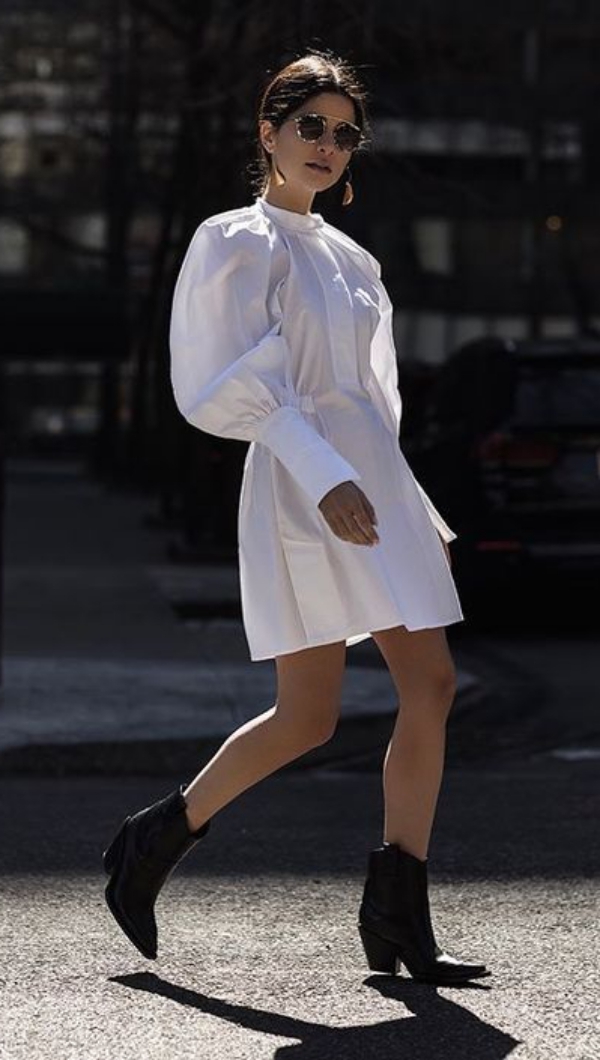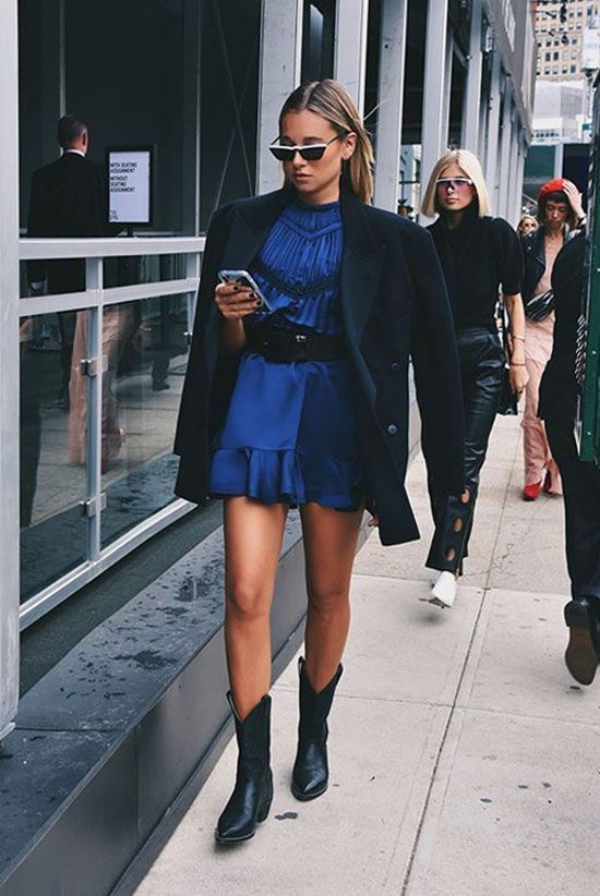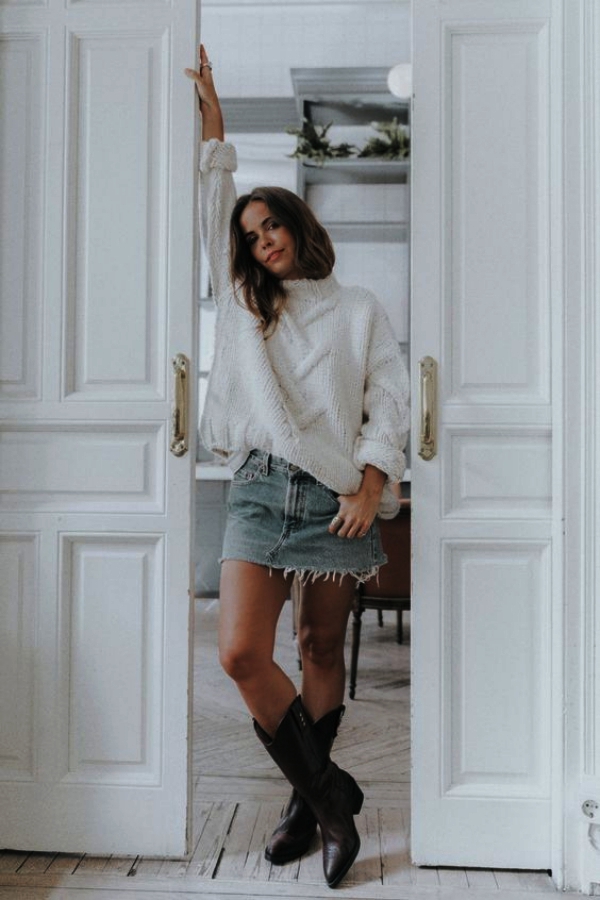 The Bottom Line
Whether you are a man or a woman, cowboy boots could be worn with balance and well-structured elegance. Keep the above tips in mind to achieve the most fashionable look while wearing your cowboy boots.