Women and jewellery are two inseparable friends. While the world may not know much about the say of jewellery itself but women would surely lead a life devoid of satisfaction without jewellery. While the bond between the two is almost unbreakable, the number of simple gold necklace designs can almost make a woman swoon over her spreading desire for more jewellery.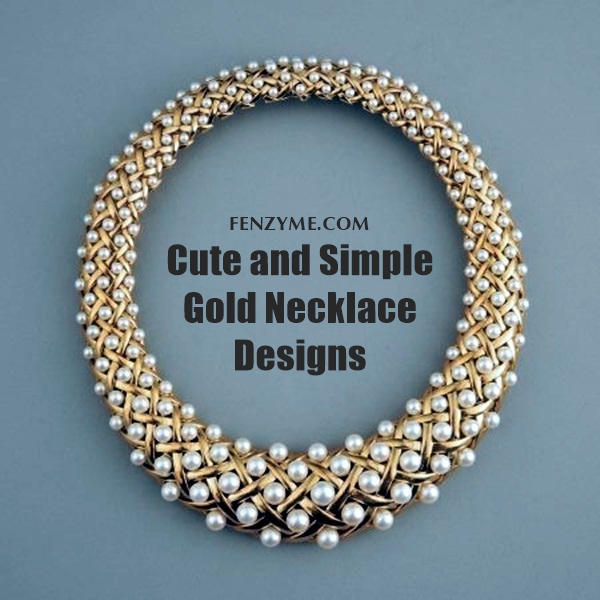 Gold necklaces can slid around any neck and enhance the beauty of the wearer immaculately many notches higher. There is an ample variety of attractive necklace designs available across major markets and online platforms, from which a choice can be made. However, it is pertinent to know the different designs in which gold necklaces are available, so that the right choice can be made. If you are also interested in getting into hand crafted Jewelry, than you are at right place. Here are some handmade Jewelry designs.
Cute and Simple Gold Necklace Designs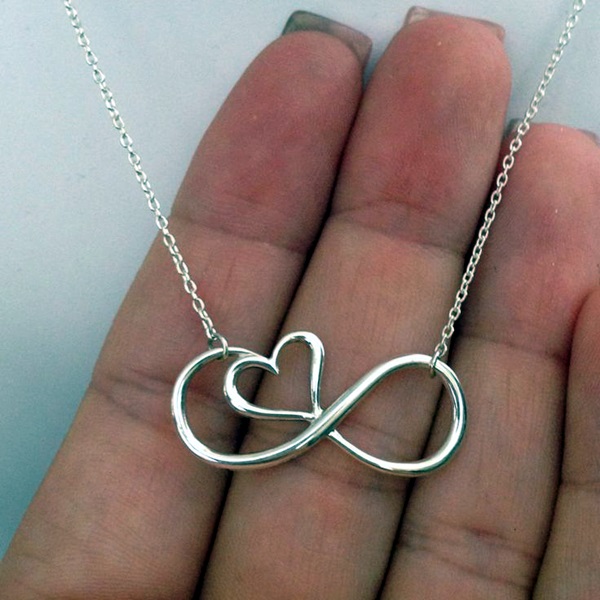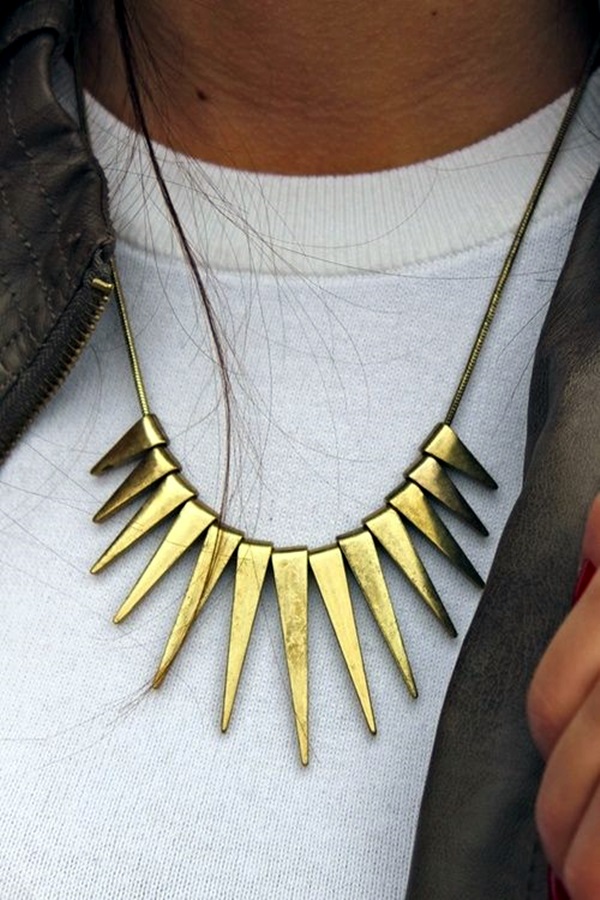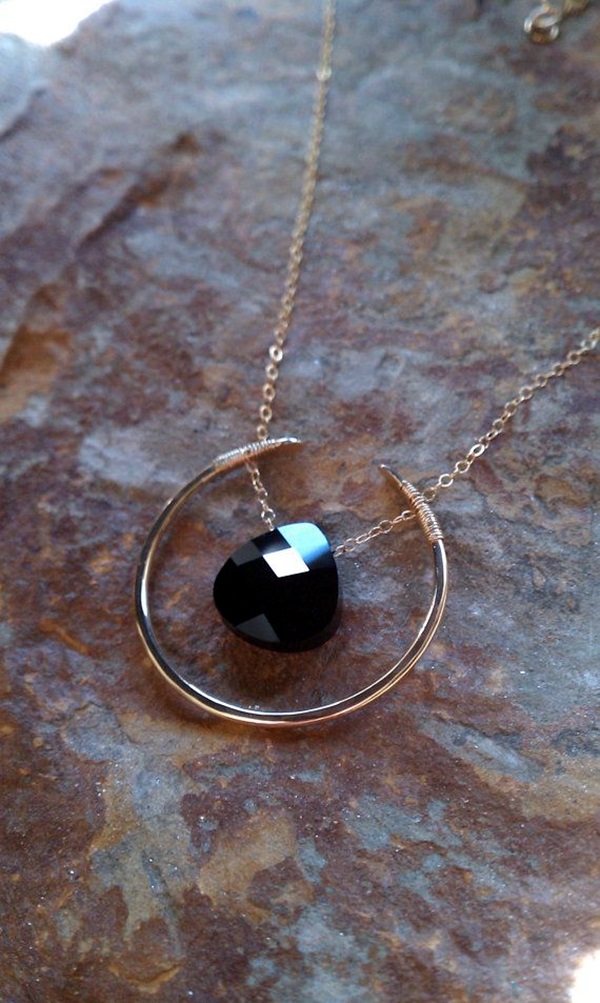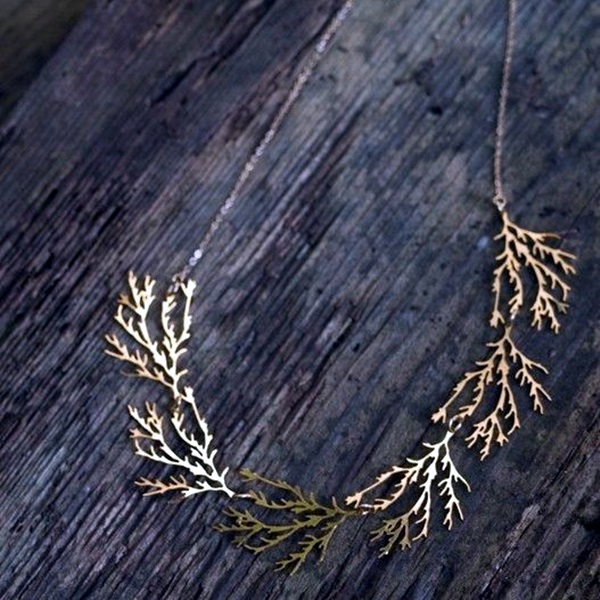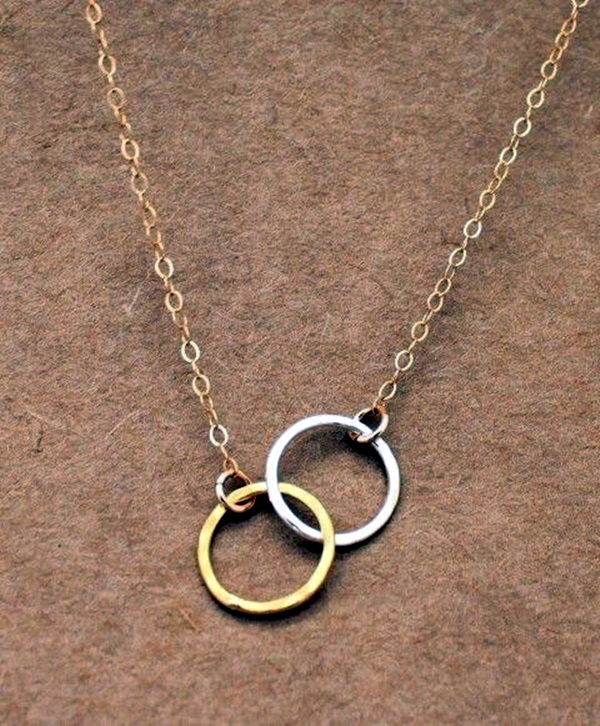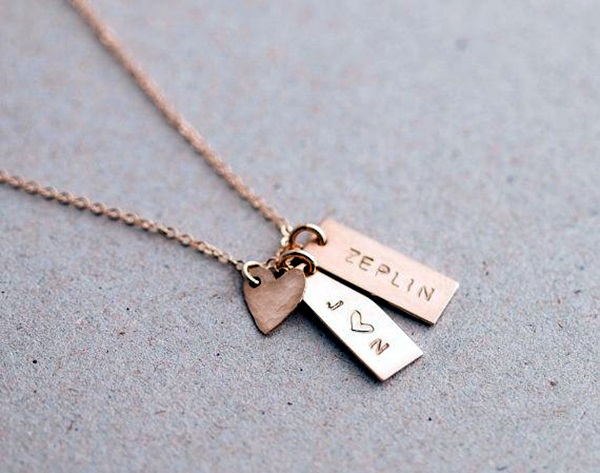 You must check the Latest Wedding ring designs as well as old designs while choosing the appropriate design for your wedding. Following are the popular chain necklace types that can be found for women jewellery:
Curb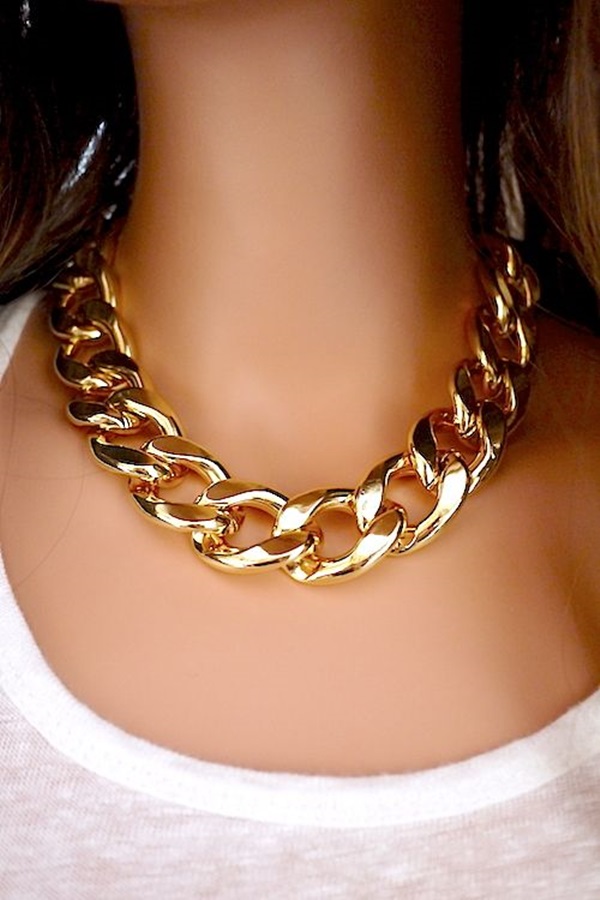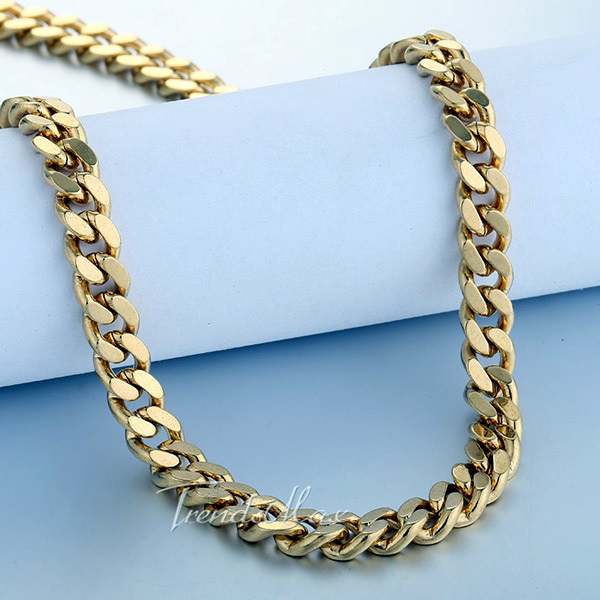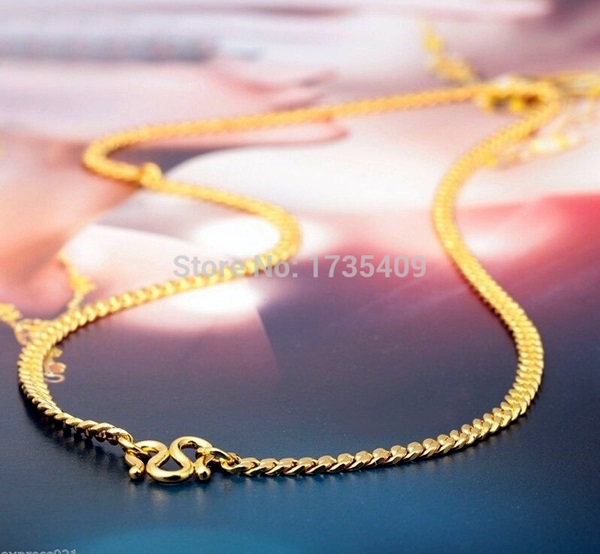 A curb chain is the one in which circular links are made to interlock with each other and lie in a flat position closely bound with each other. These chains can be varying in width. The rich and chunky look of these necklaces can give a heavy look on a woman and can be worn to an occasion accordingly.
Figaro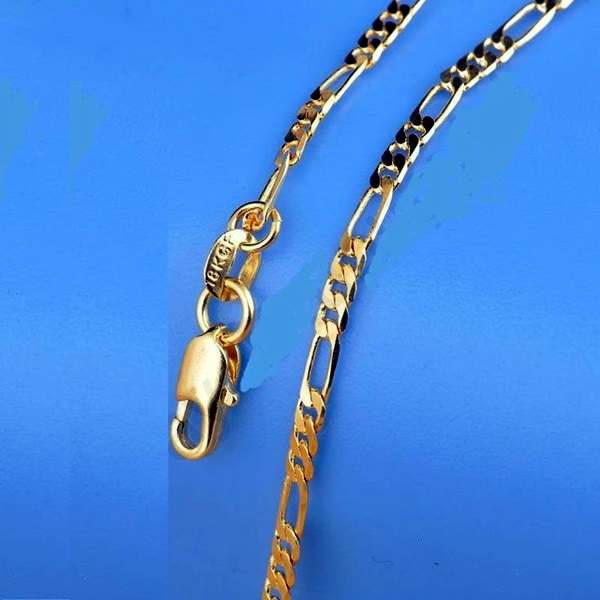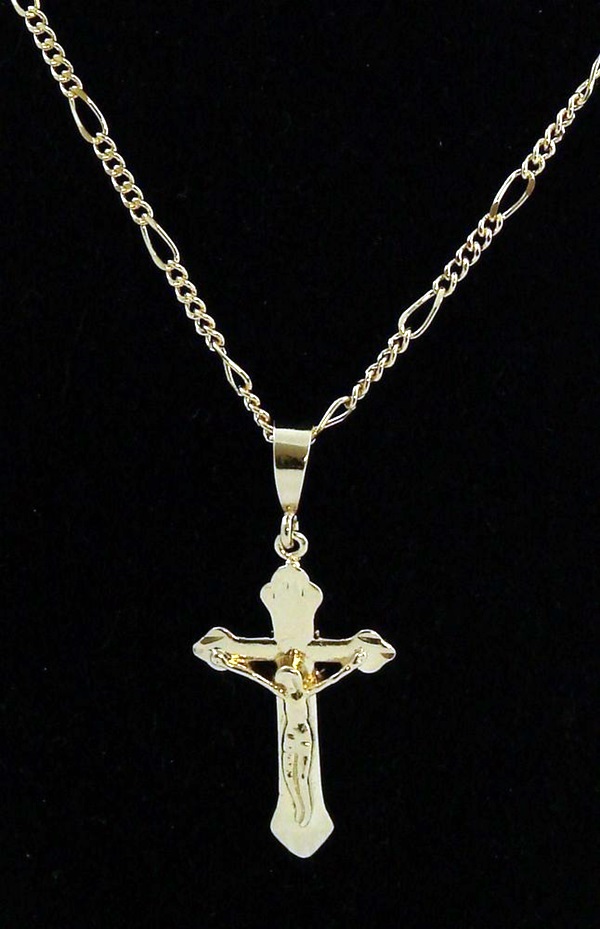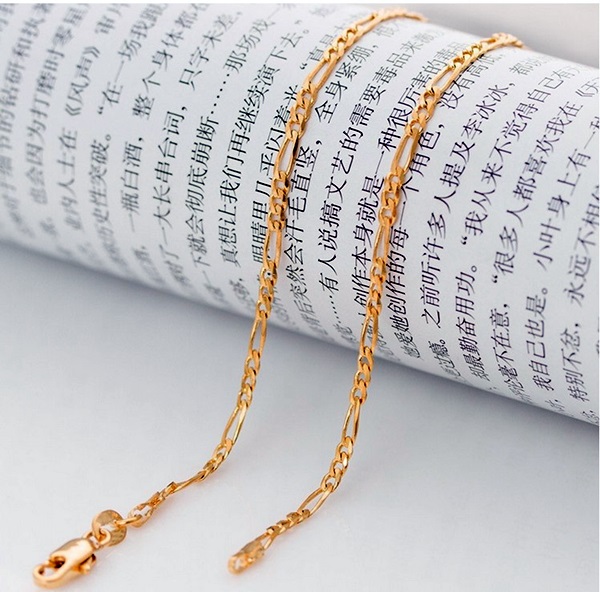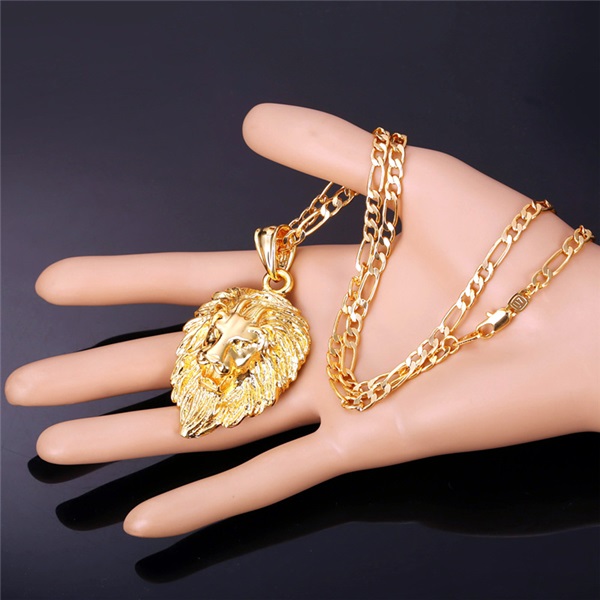 Several round and small links intersperse together with one oval link. A pendant feature on these chains makes excellent necklaces that give a royal look to a woman's attire.
Mariner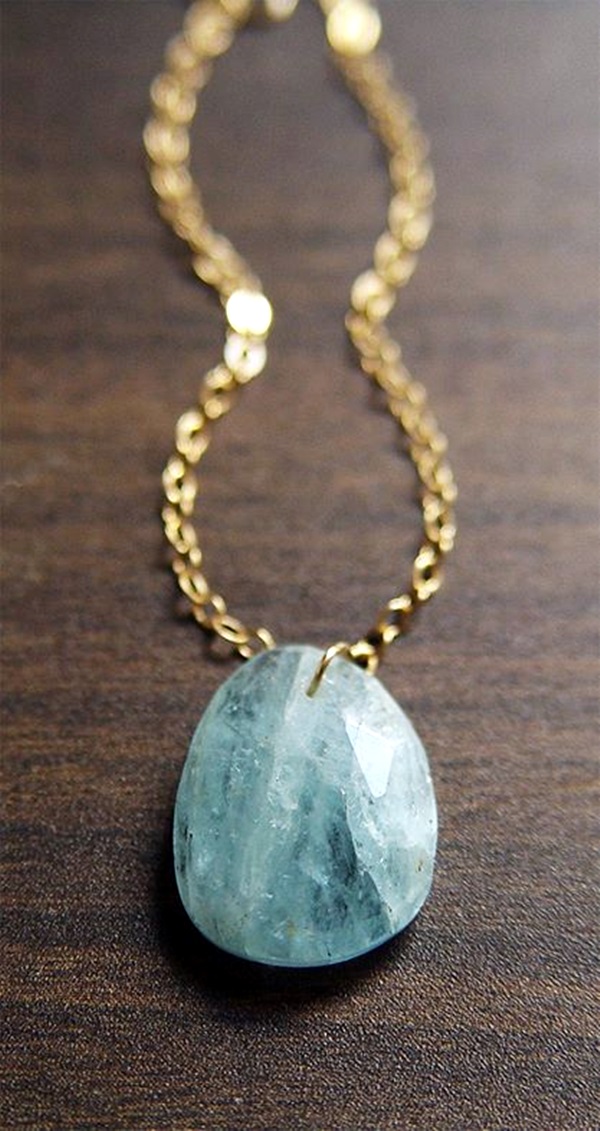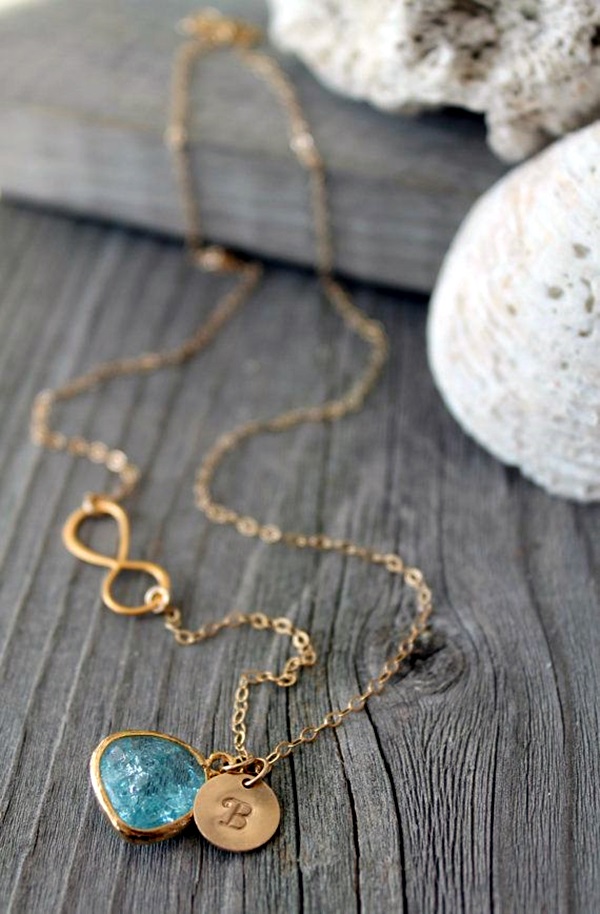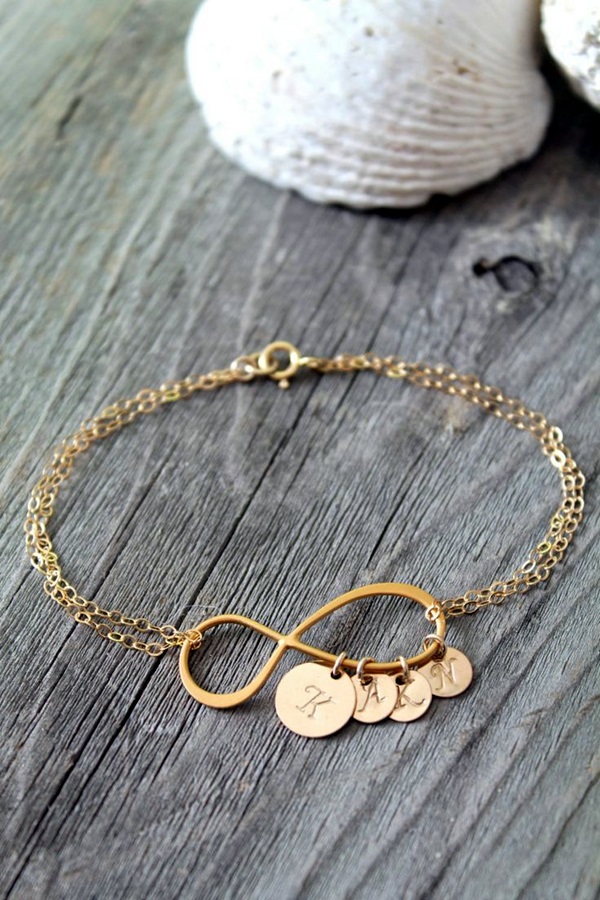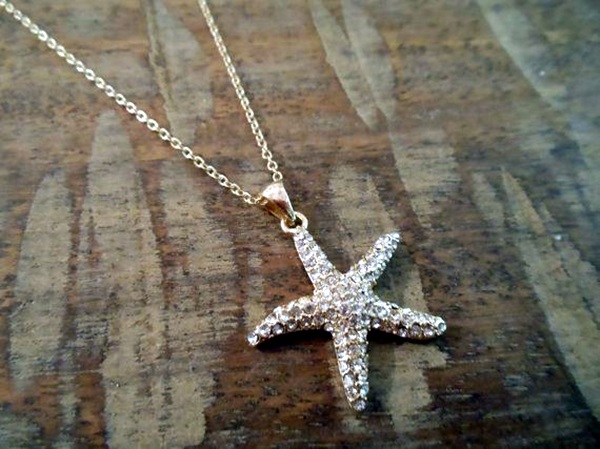 Mariner links are similar to chains that are attached to an anchor or a boat. These traditional chains make excellent companions for necklaces for women as they can be worn solo as well as with a pendant.
Rope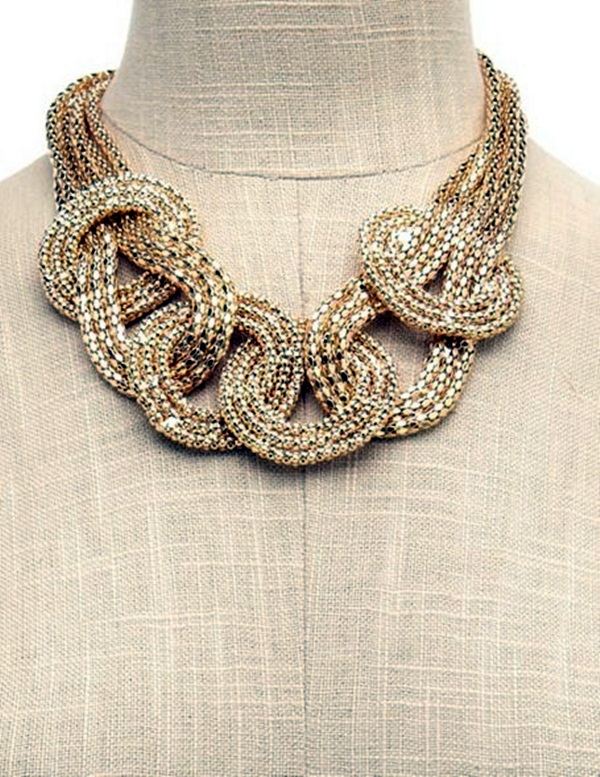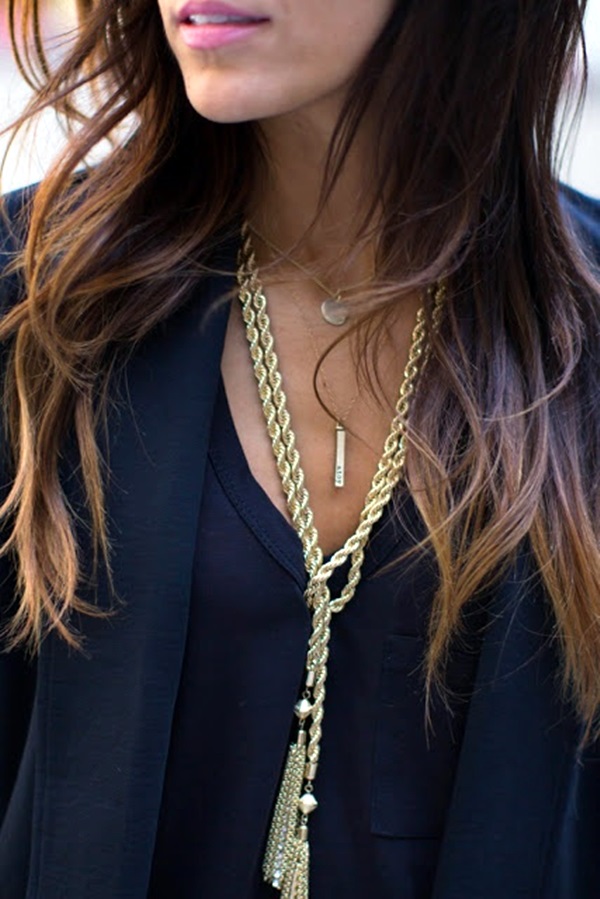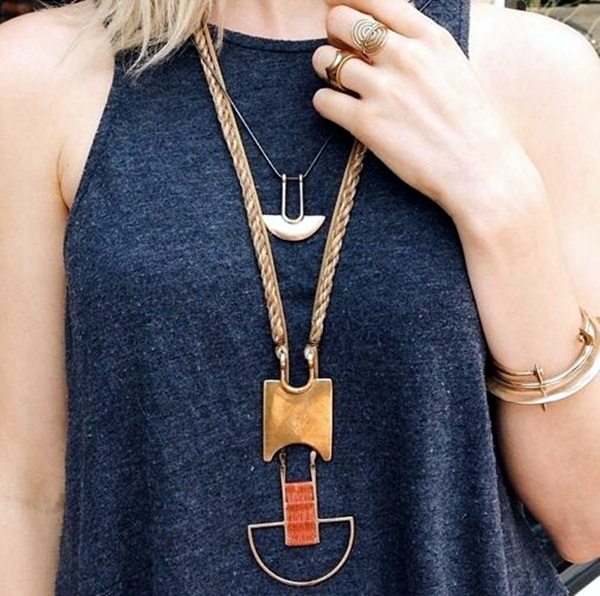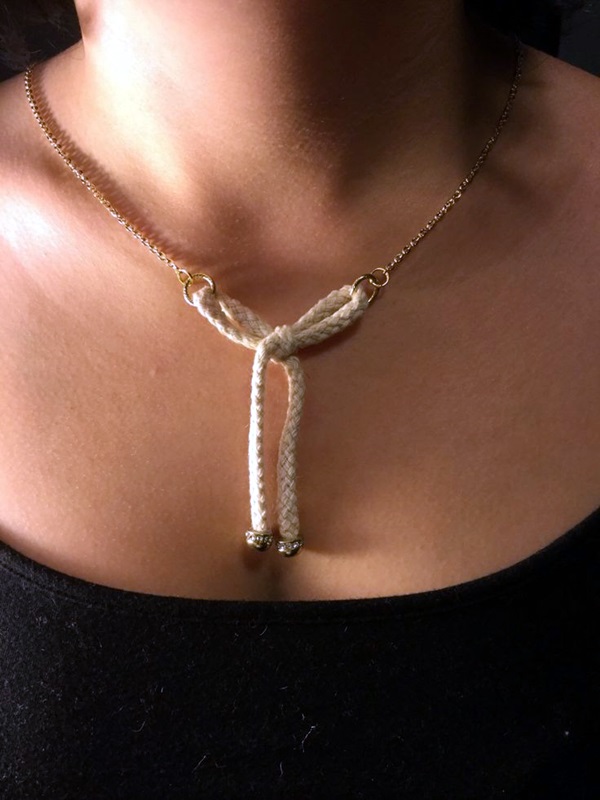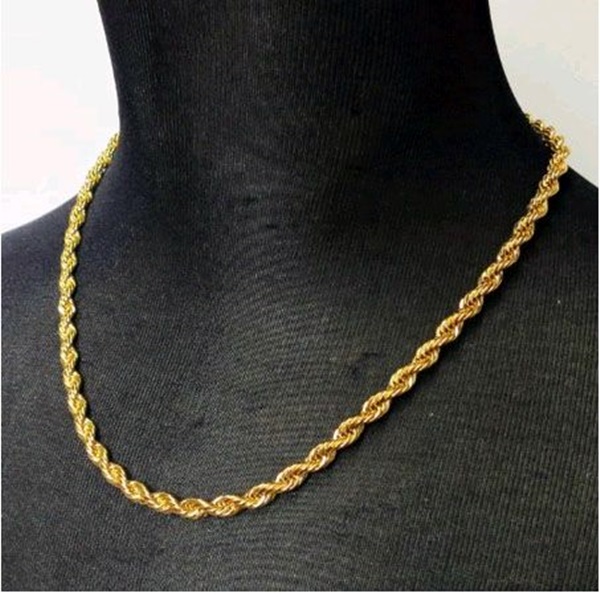 Rope chains feature gold strands that intertwine with another loop to give the resemblance of a rope. The thickness of these chains can vary greatly. The delicate versions of these chains are mostly worn by women while the thicker ones are worn by males. These chains are the most common companions of necklaces with a single pendant feature. These gold necklaces are absolutely charming beauties that are nearly must haves in every women's jewellery box.
Snake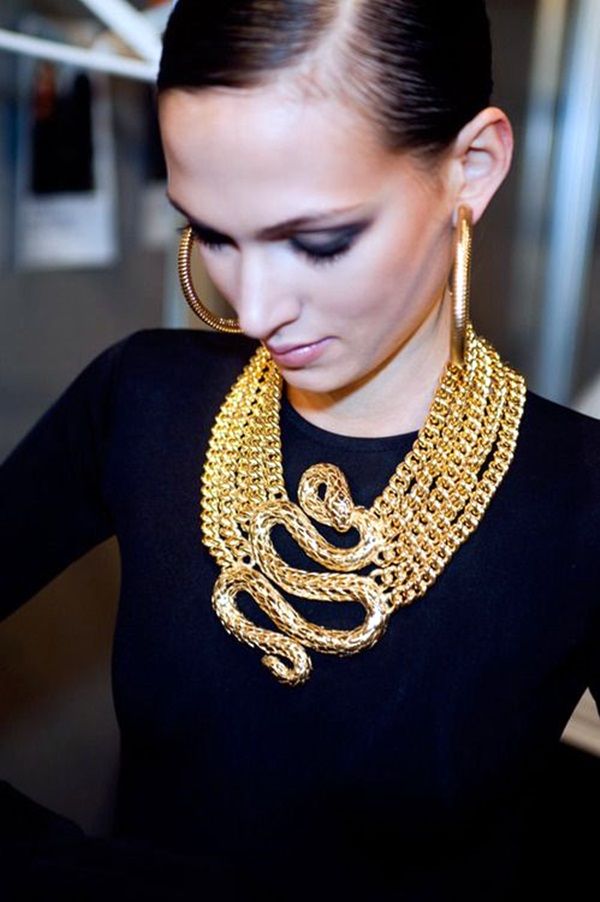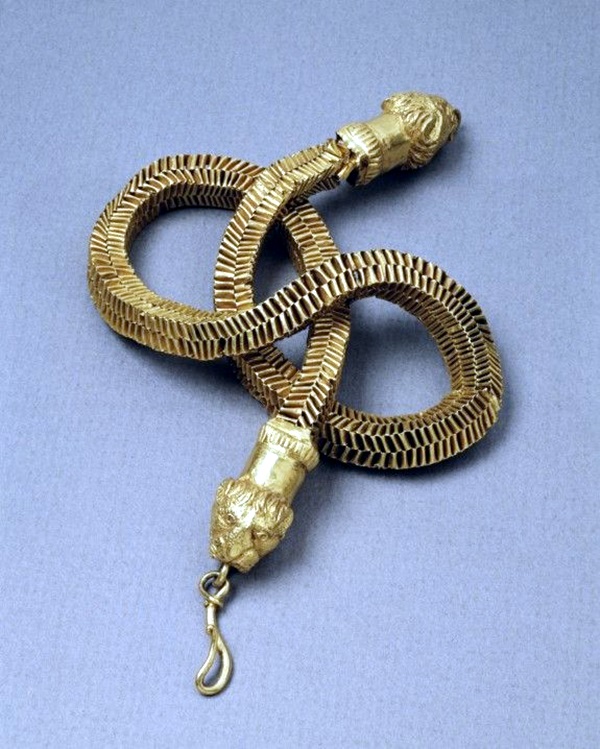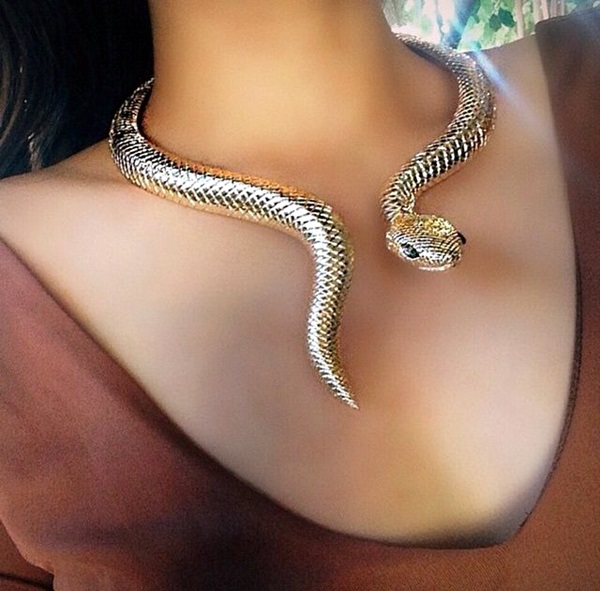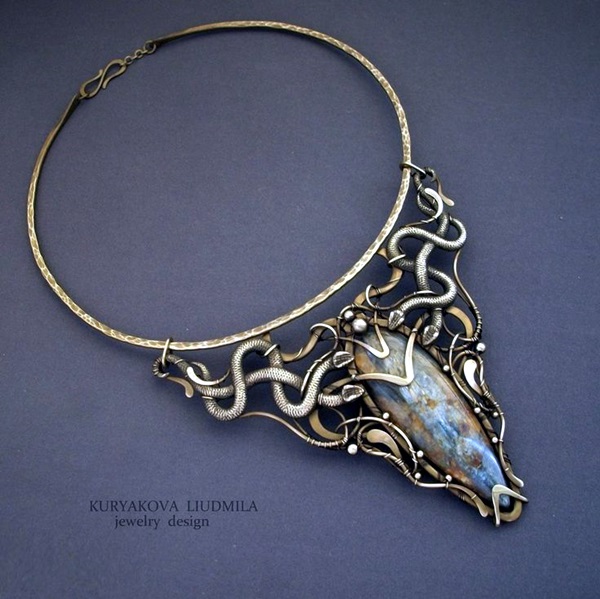 Snake chains are made with rings that are fit close together with each other. This makes the visibility of different rings almost invincible to the eye. These chains are generally classified as narrow and delicate chains which are why, the pendants that accompany these chains are generally on the low side of gaudy.
Box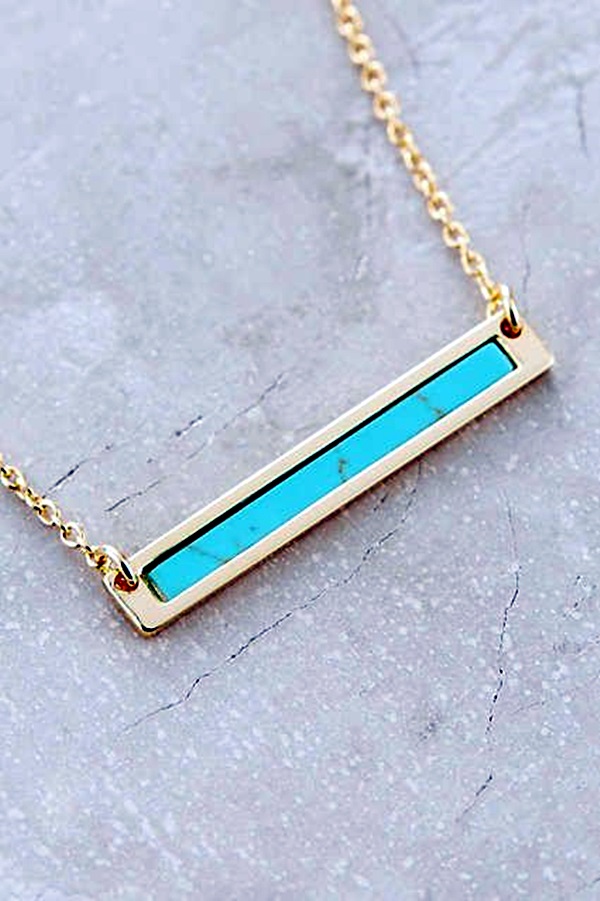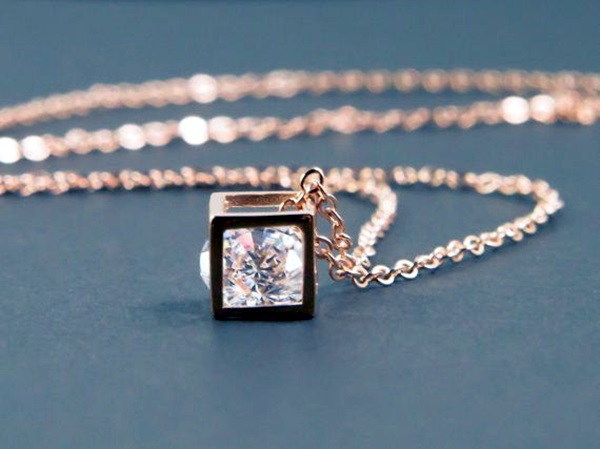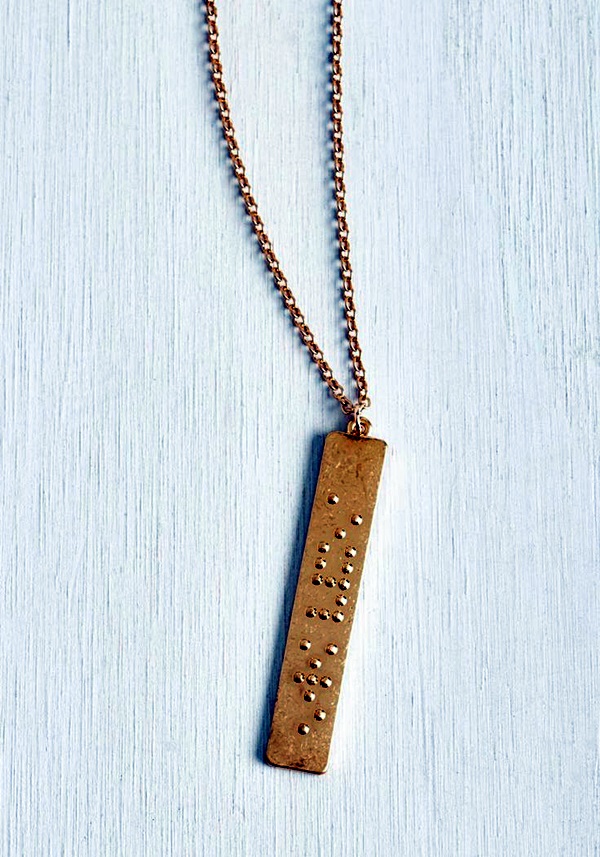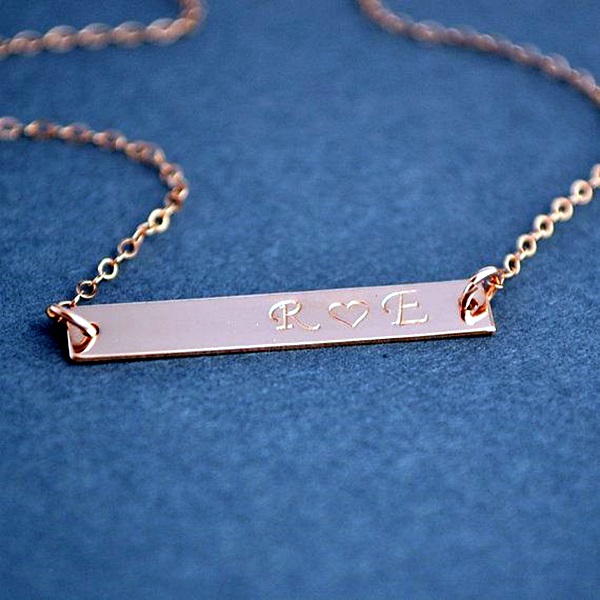 The links in a box chain are squared off instead of a rounded make. The thin versions of these chains make part of women's jewellery in which tiny pendants are put. Box chain necklaces are commonly used for regular purpose.
Franco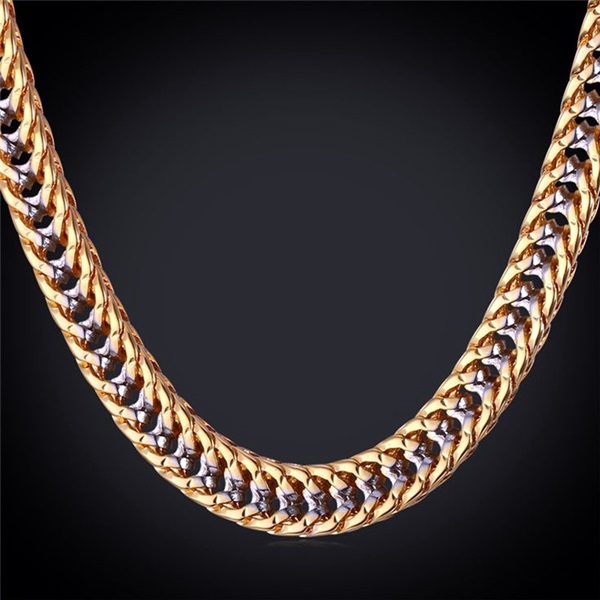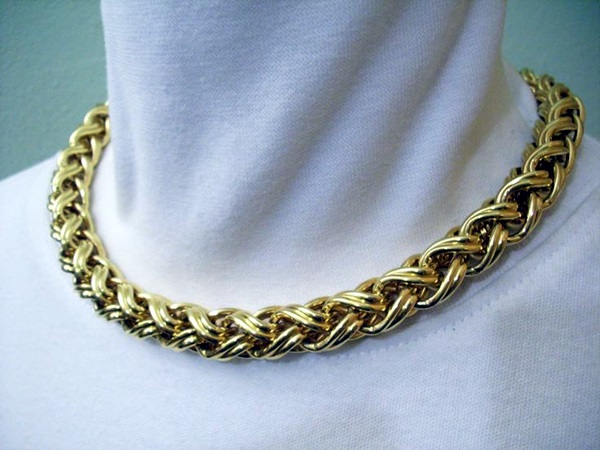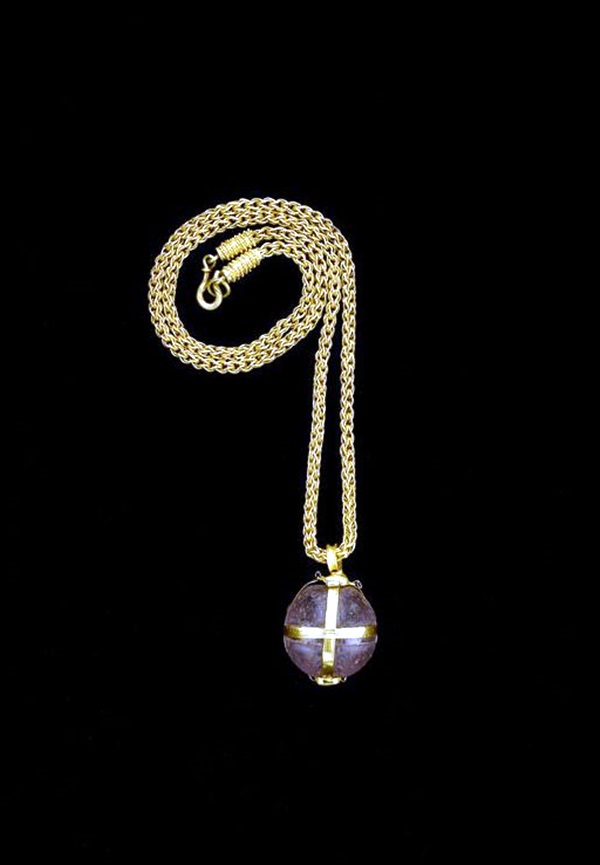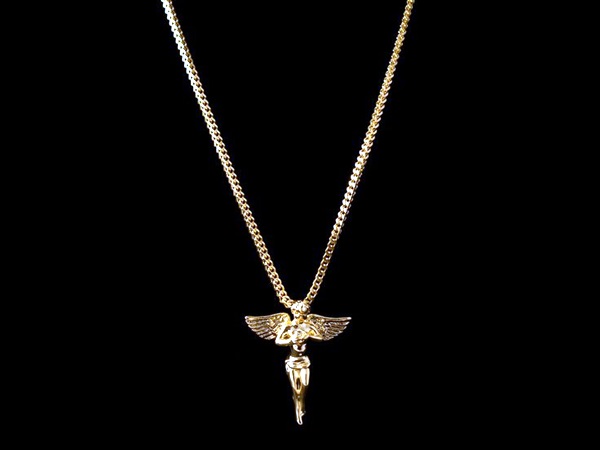 This four sided chain design was created by an Italian designer. The links are linked tightly in a tubular structure. Heavy diamond and stone pendants find their way around these chains.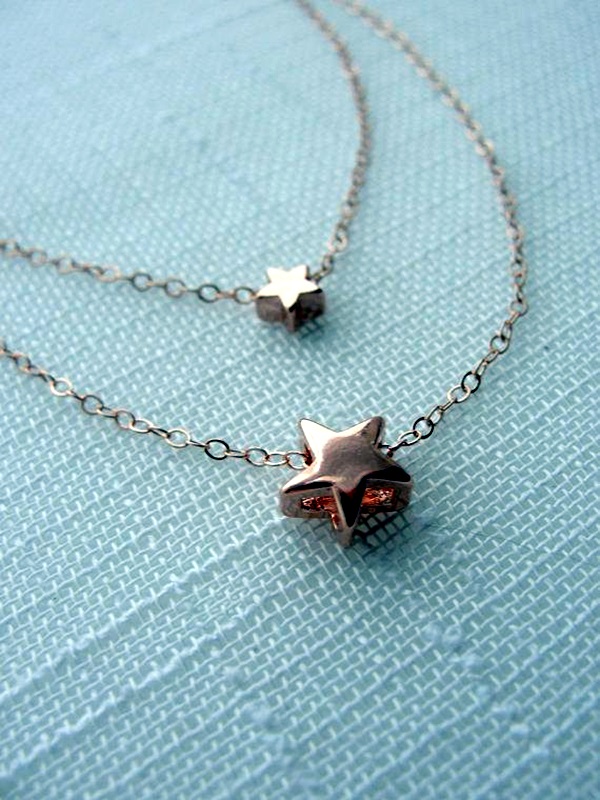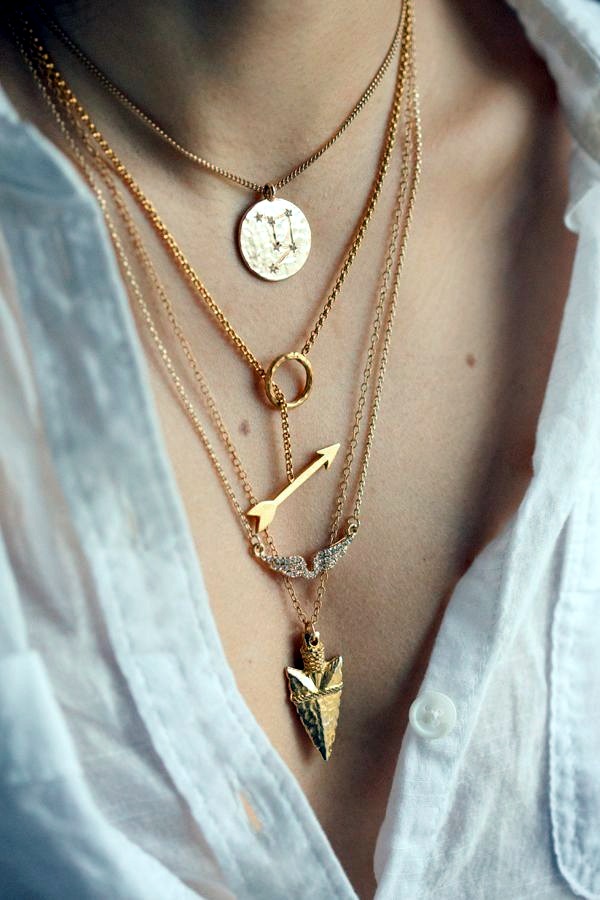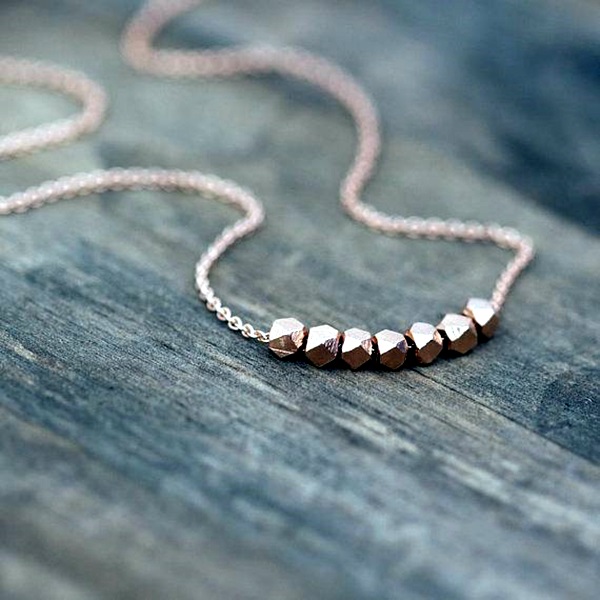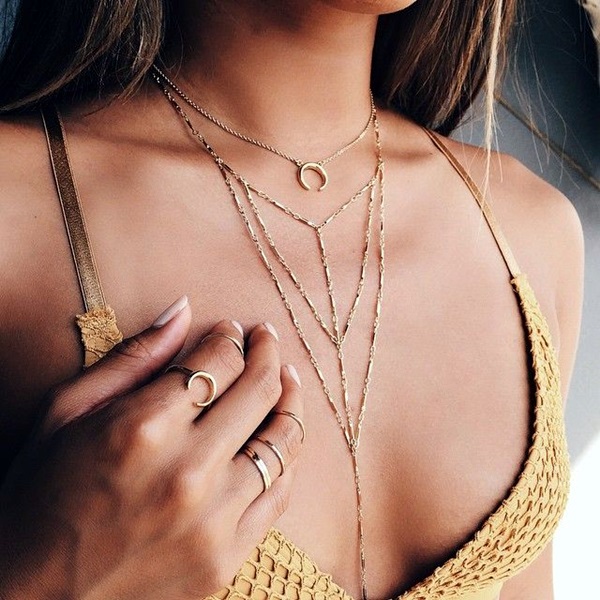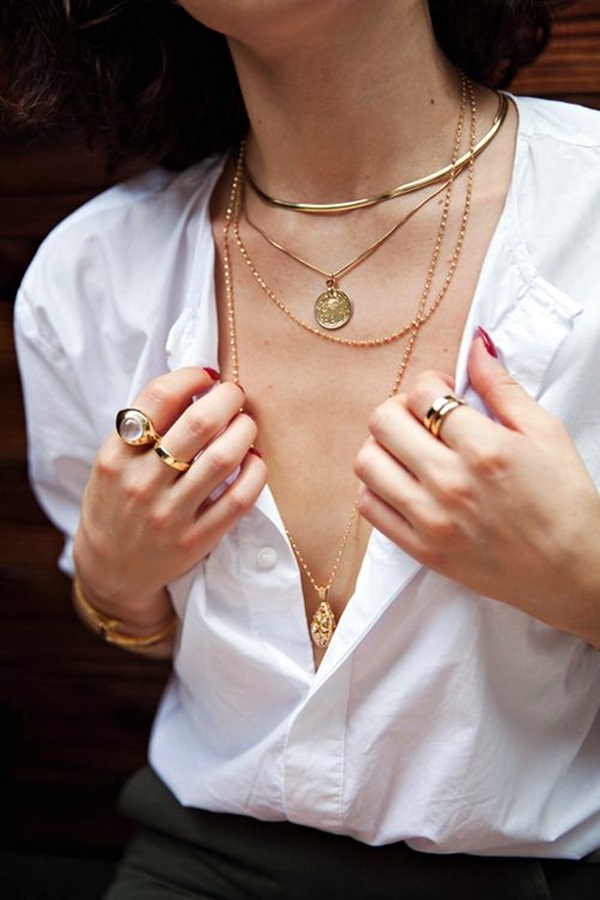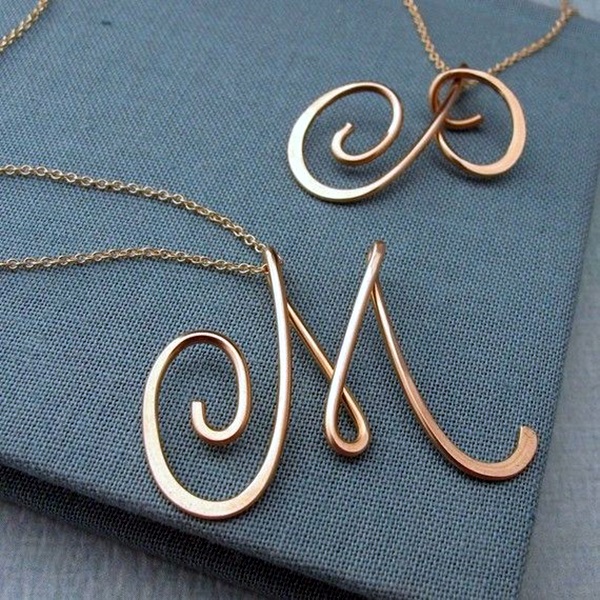 These simple gold necklace designs ideally depict the styles of women necklaces. Based on the length of necklaces for women, they can also be classified as follows:
Choker: Sitting high on the neck, the choker is a signature piece of jewellery on a woman.
Princess necklace: A simple necklace around the nape of the neck of a woman.
Matinee necklace: It is typically a single strand of necklace that sits above the cleavage.
Opera necklace: Sitting on the breastbone, it goes longer than a matinee.
Rope necklace: Longer than the opera necklace, this necklace is worn commonly over plain tops.
Lariat necklace: Without any clasp on one end, this necklace is like an extended version of the rope necklace.