Once the winters are over, we all take a sigh of relief as there is no more requirement of wearing too many and too baggy clothes. It is true that winters make you dull and lazy although it may bring along the season of love and celebration too. But out of all the seasons, spring season is the best one. The month of March is a mixture of hot days and cold nights which is in a way enjoyable and balancing.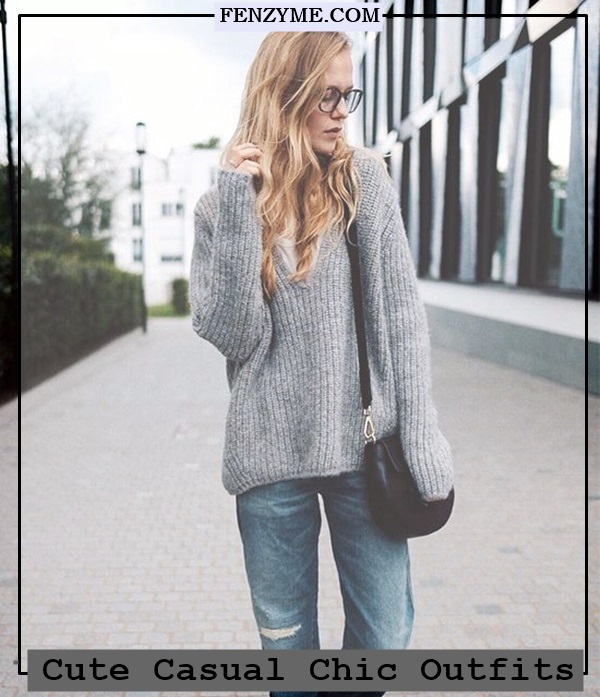 Females are always in die-hard need of looking cute and stunning. Off course who wouldn't like to style and dress like a chic? And above all when it's the season of cool and casual dressing, it becomes more necessary to dress in an appealing and adorable way. Cute Casual chic outfits always attract the eyes of right men and they admire aptly dressed females for their cute and chic look. Usually when the school girls step into their college life, the biggest battle they have to deal with is deciding the comfortable and stylish college girl fashion Outfits.
Cute Casual Chic Outfits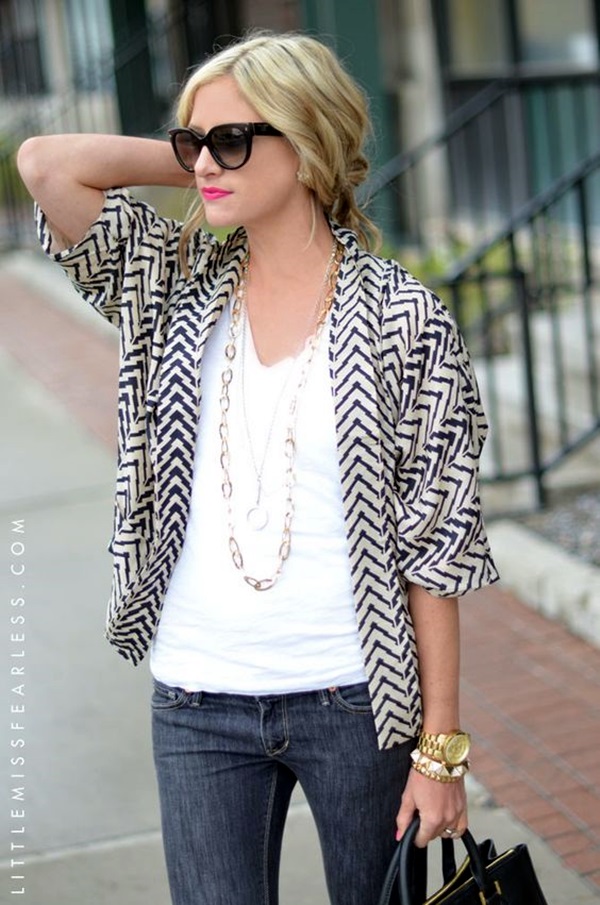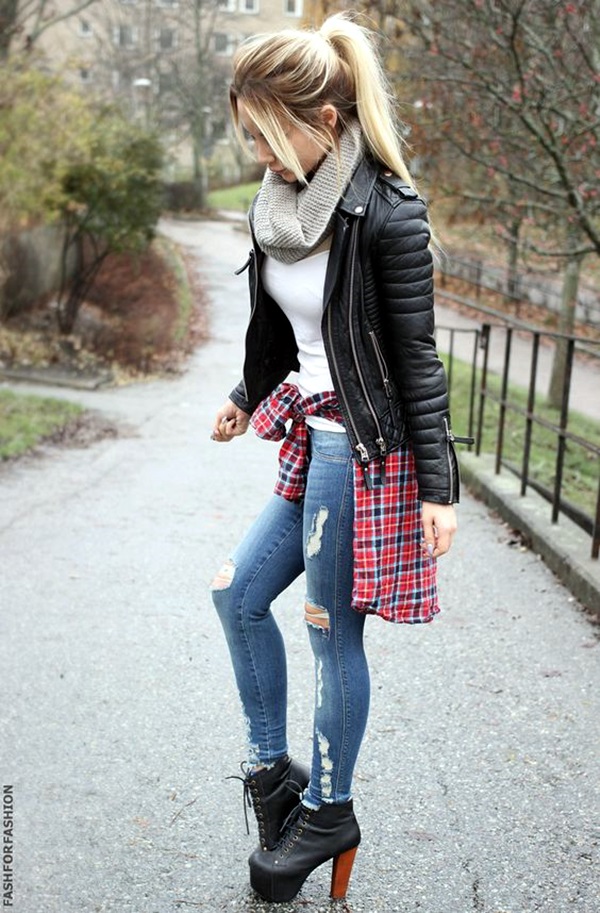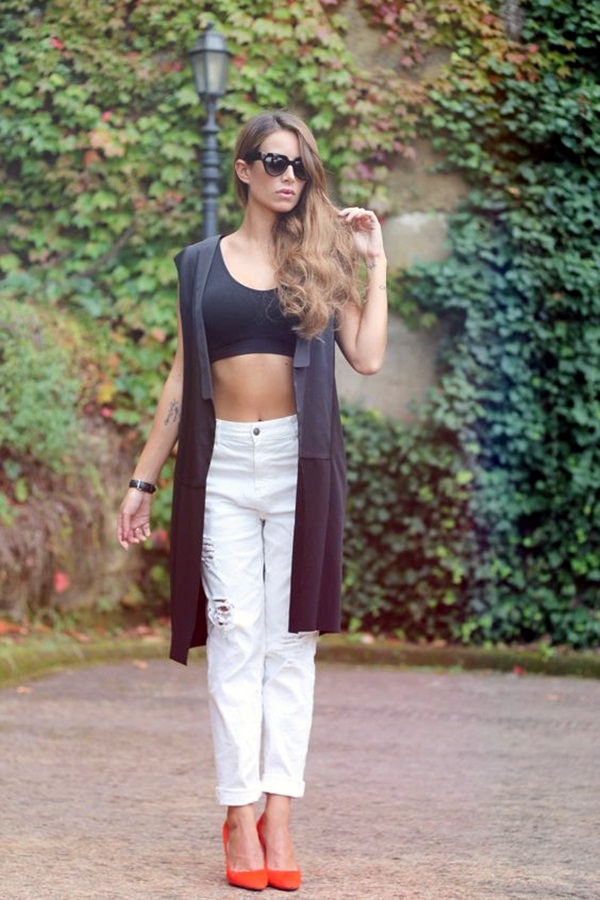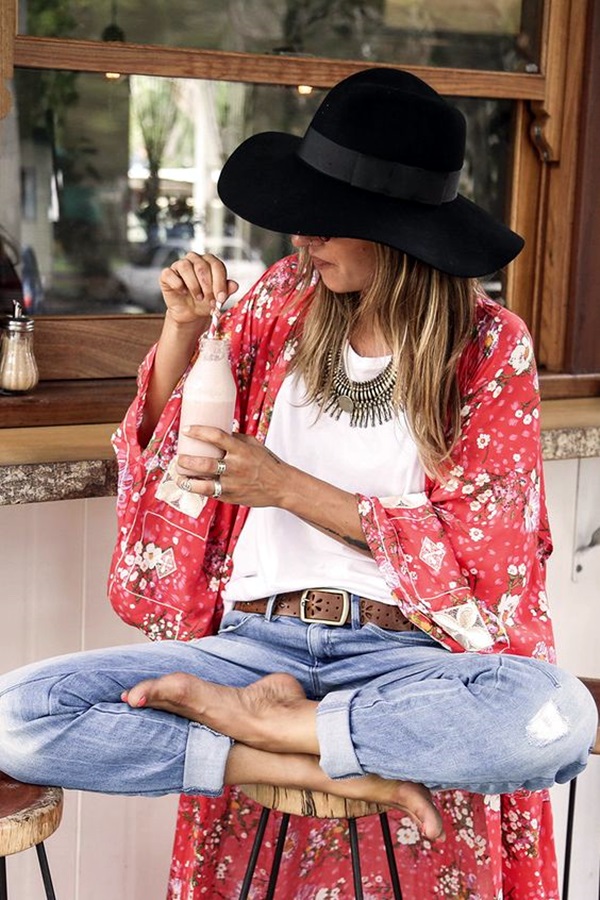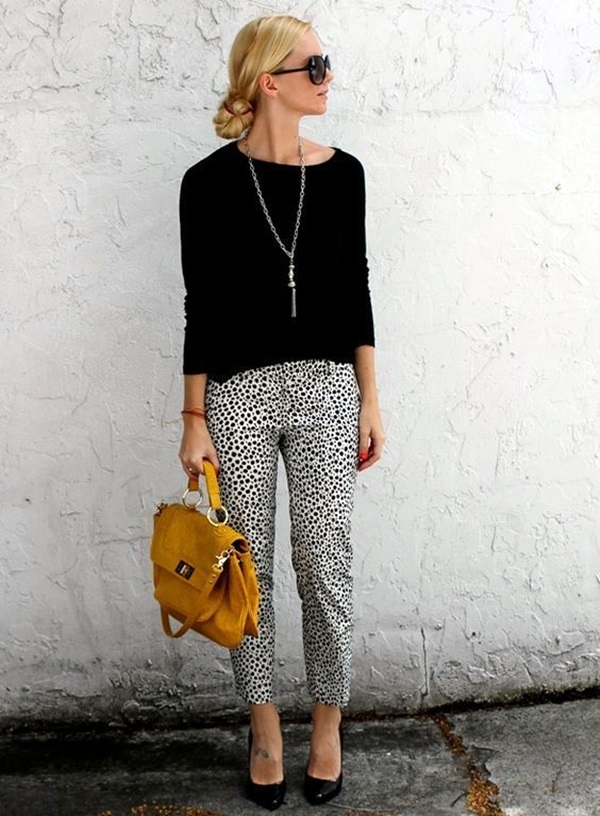 Shorts with Tees and a light pullover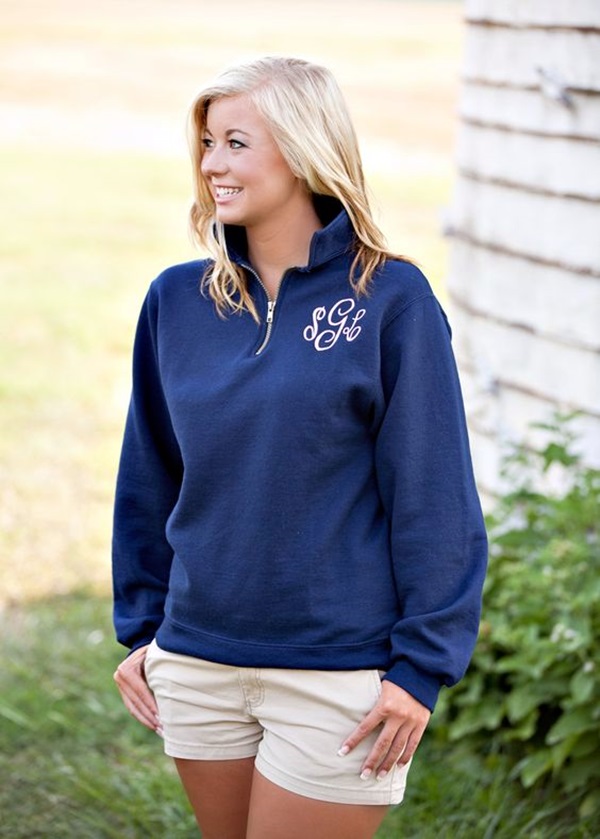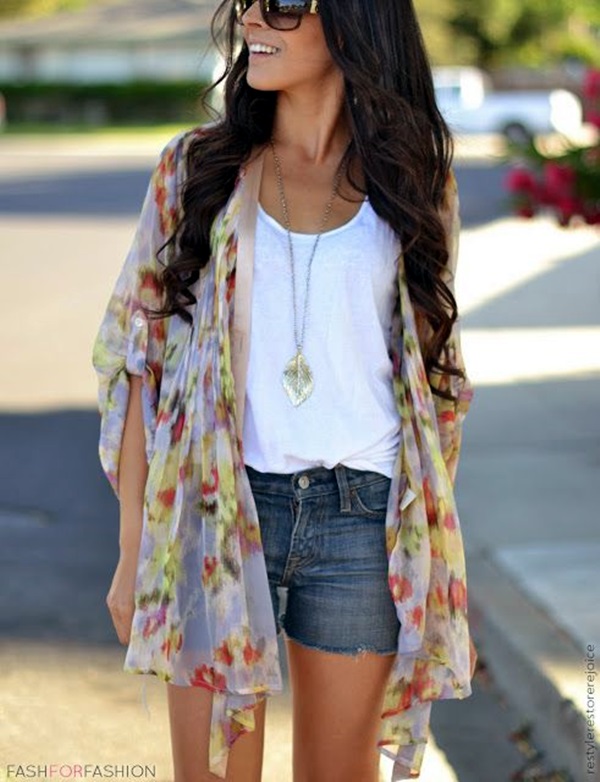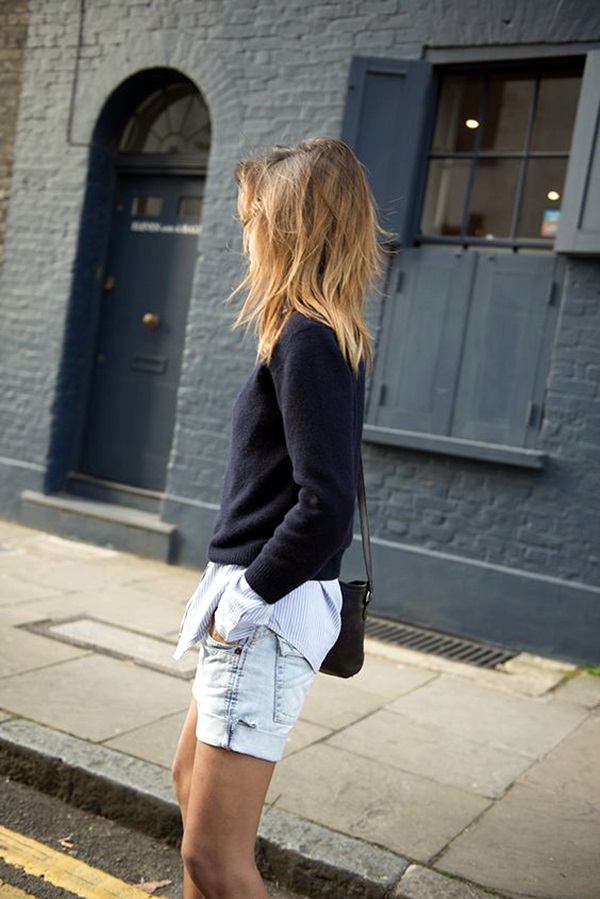 Dressing like a chic is really challenging at times. There is a difference between looking like cheap and looking like chic. So, make sure you do not cross the line while dressing.
This spring season; wear not so old grey or pale-green colored shorts of yours with light colored T-shirts.
You should also wear light pullovers in order to protect yourself from cold air.
Avoid long boots rather go for sandals or nude heels.
Branded watch with a leather bag and little accessory will make you look more desirable.
Deep V-neck tops with skinny jeans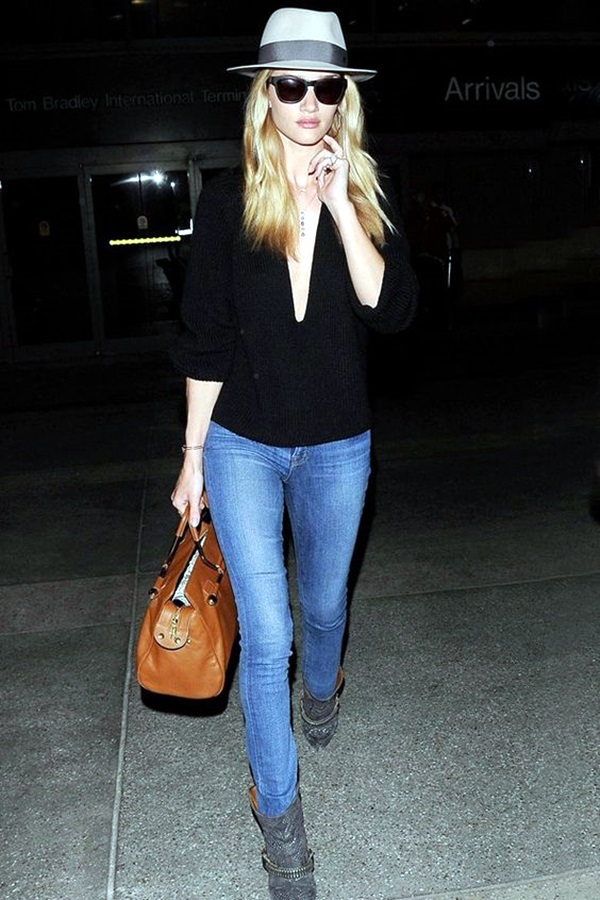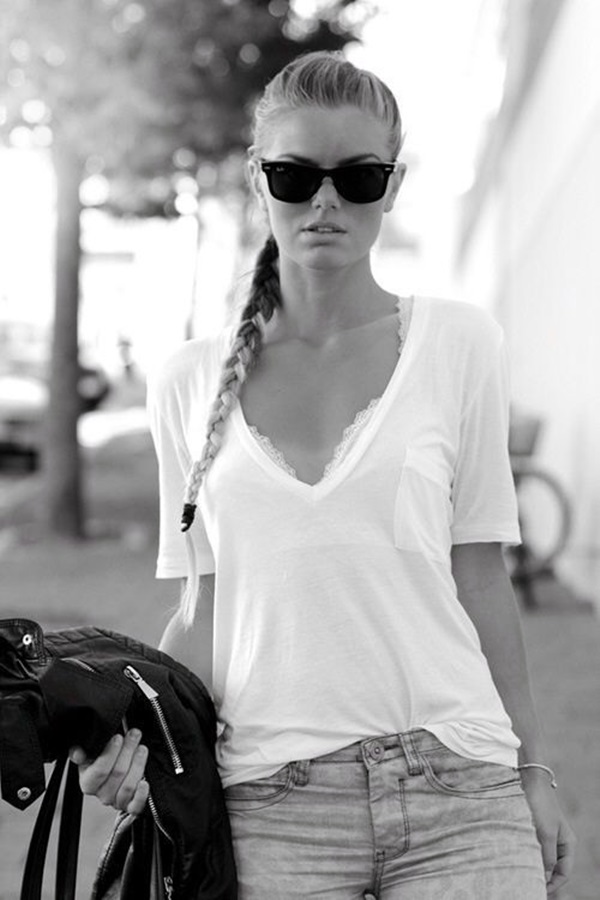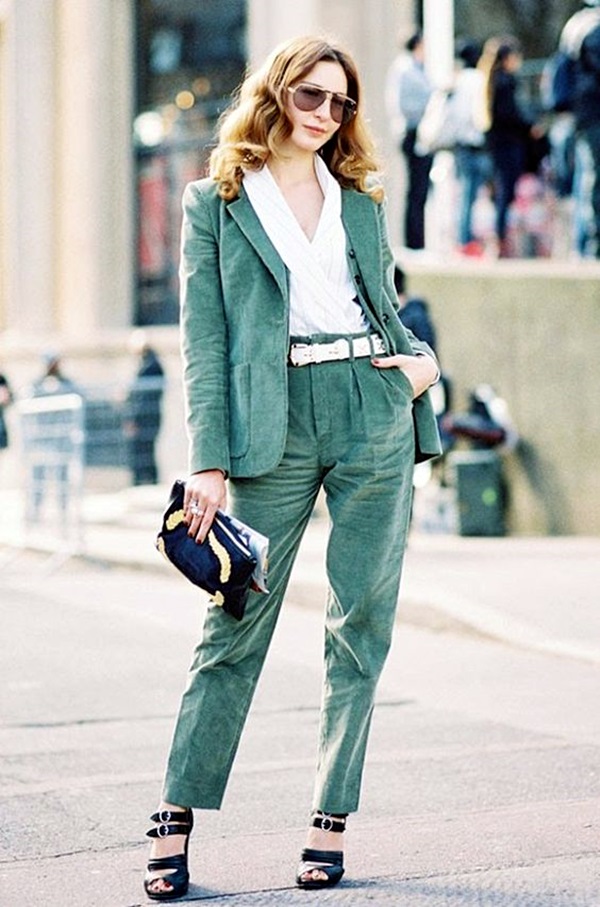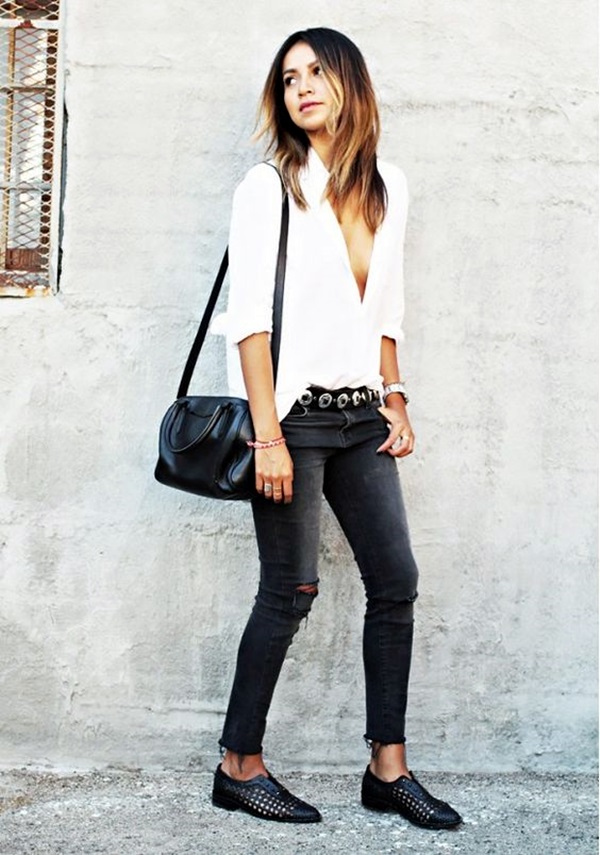 Chic style dressing means that once you move out of your room there are many eyes that follow you. People should praise you for your selection of clothes as per the season. V–neckline tops combined with tight-fitted and skinny jeans are a fabulous way to dress like a chic. Dark blue and white denims are always in demand. Amazing Styling Ideas to wear Denim in summer is right here to give you an all new experience this season.
Middle-length skirts with shrugs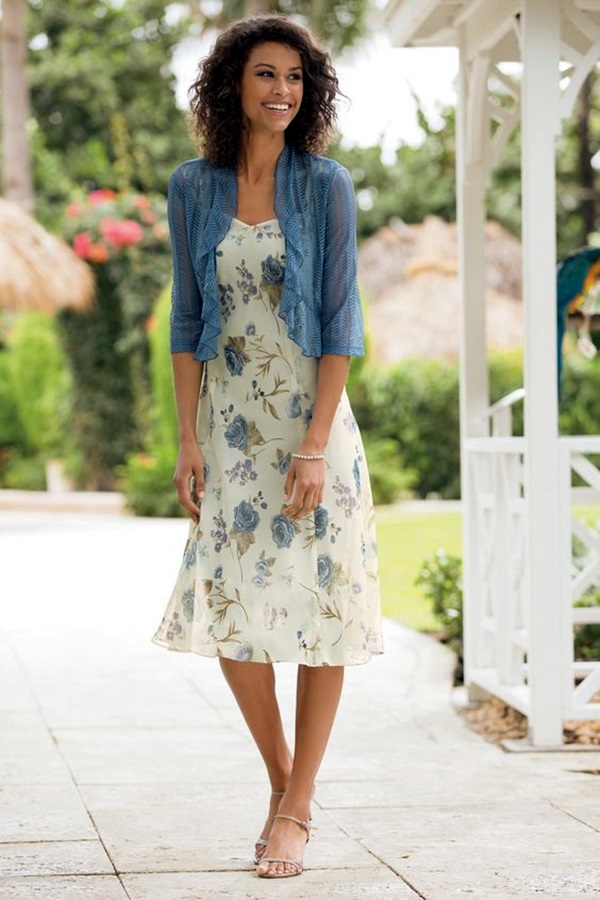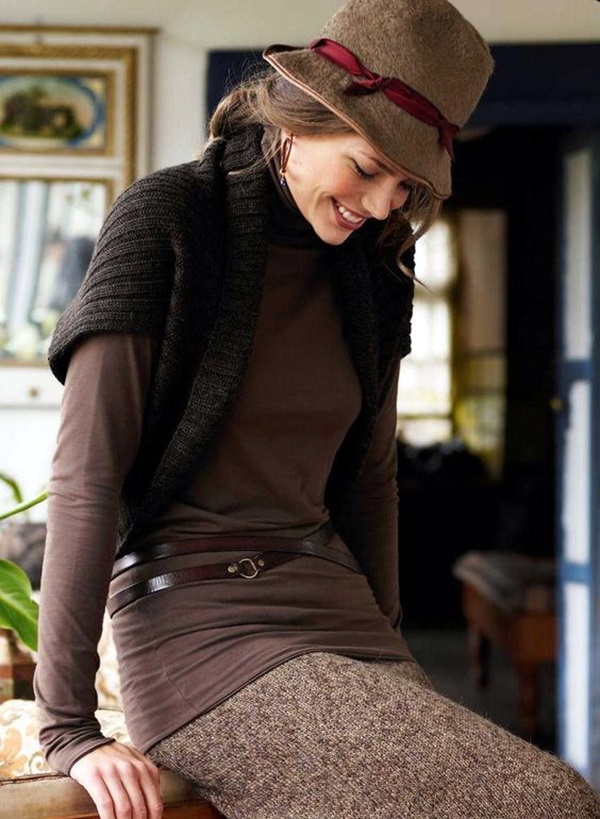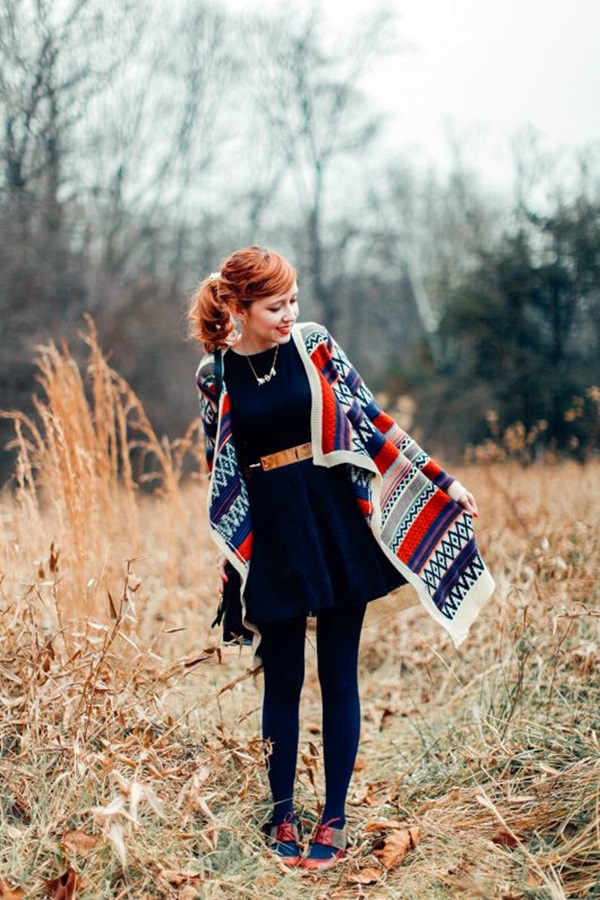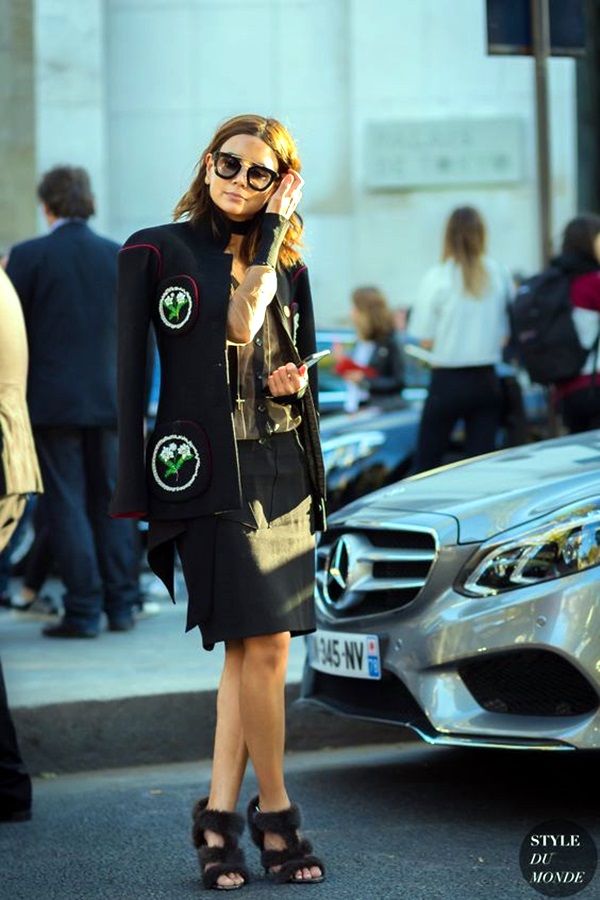 One of the cute casual chic outfits could be a combination of deep colored middle length skirt with small shrugs. If you are going for a dinner-date with your partner then he won't be able to take off his eyes from you. Make sure you wear a bold belt around your waist over your skirt and similar colored necklace and bracelets. Make a side bun with your hairs and keep it little loosen up so that your hair flicks can come in front.
White colored cotton skater dresses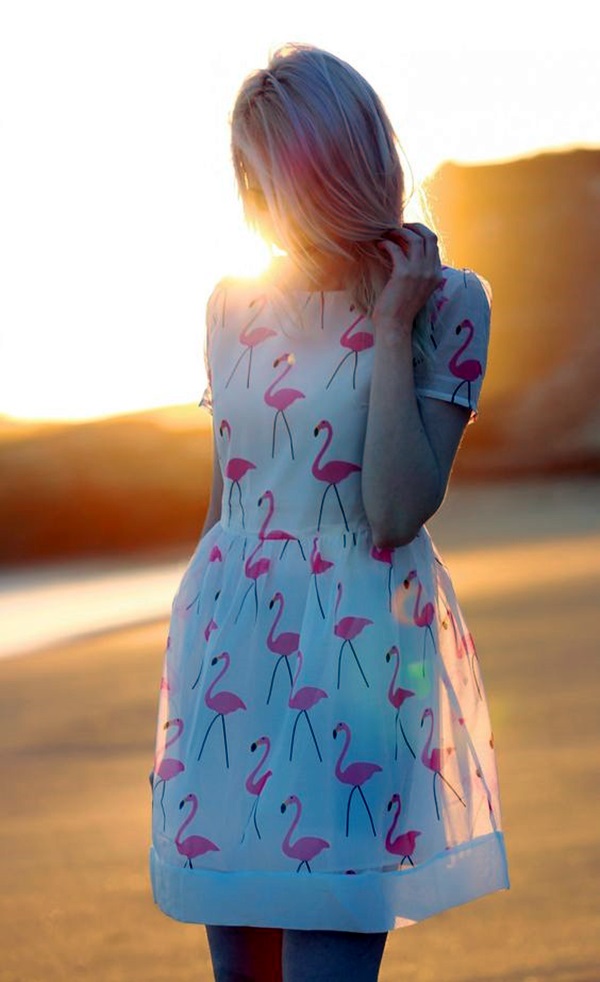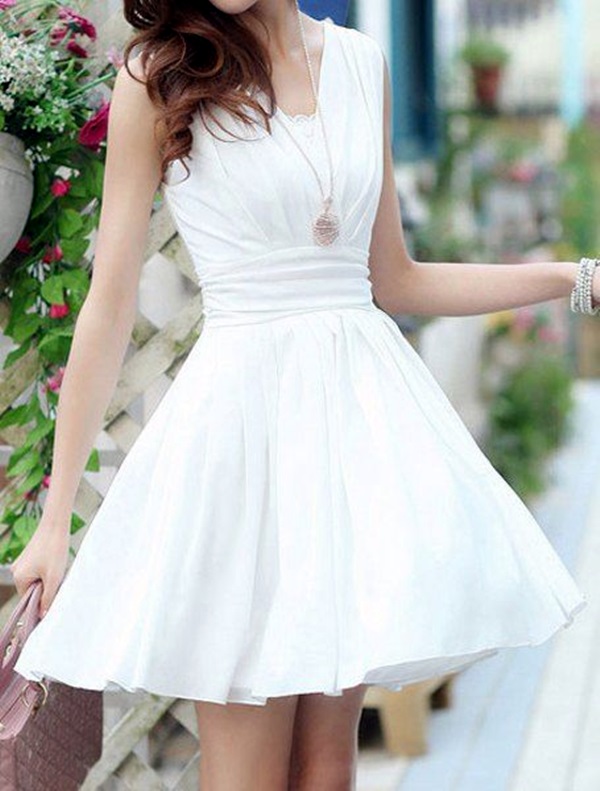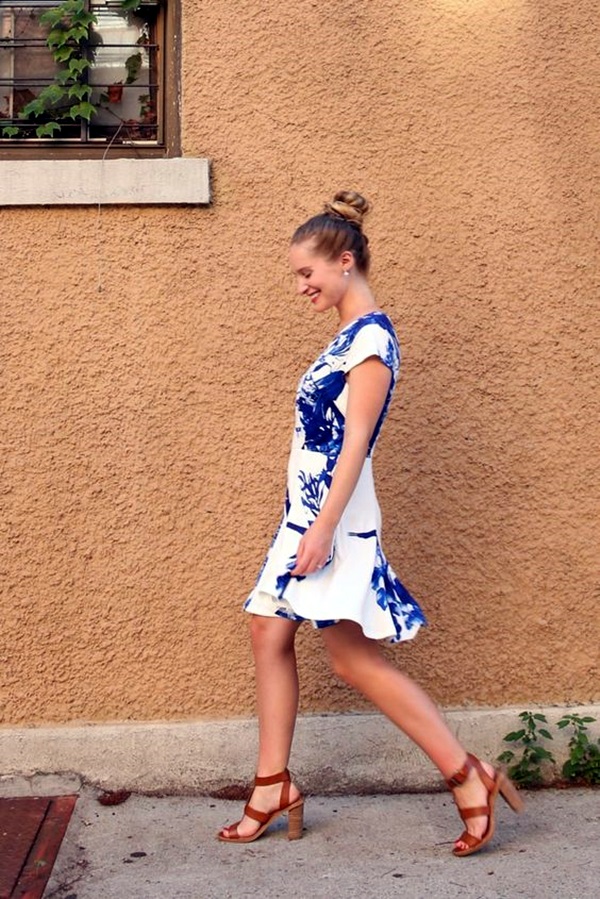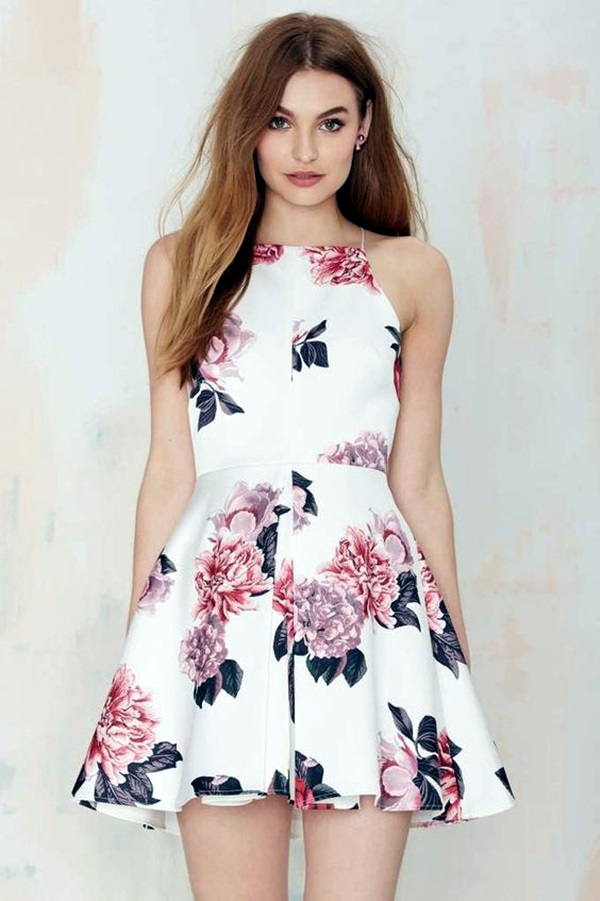 As we said that during the month of March, days are bright and sunny. So if you planning for a get-together or shopping with friends during day-time then wear soothing fabrics such as cotton.
Skater dresses are a must to try on this season.
Mini Skater skirts with matching top garment especially with white base looking absolutely stunning.
Make sure that skirts are not plain and are printed or embroidered at the bottom.
Carry a natural colored leather business bag and stripped pencil heels.
Keep your hairs open. One can also wear dark colored goggles in order to protect eyes from sunlight and enhance your chic look.
Printed pants with floral designs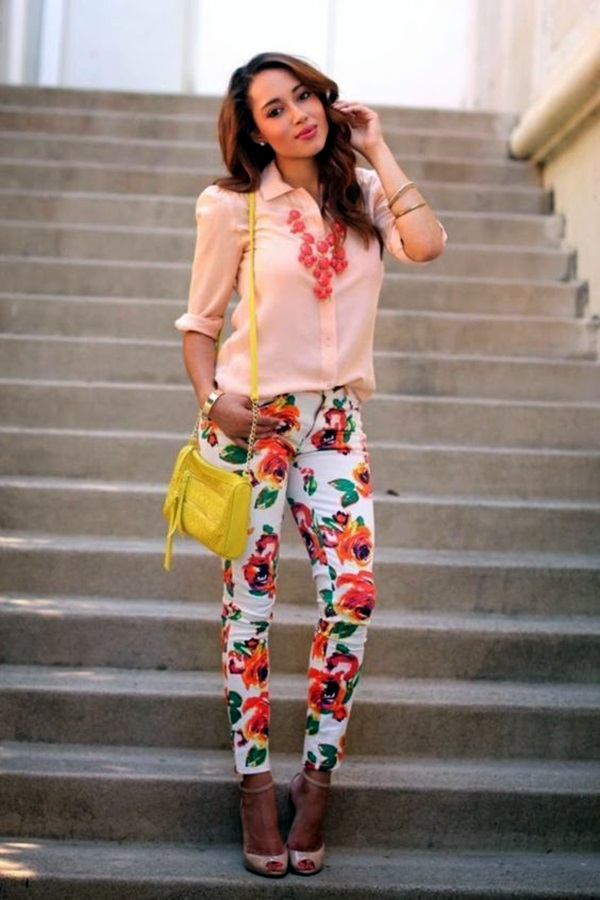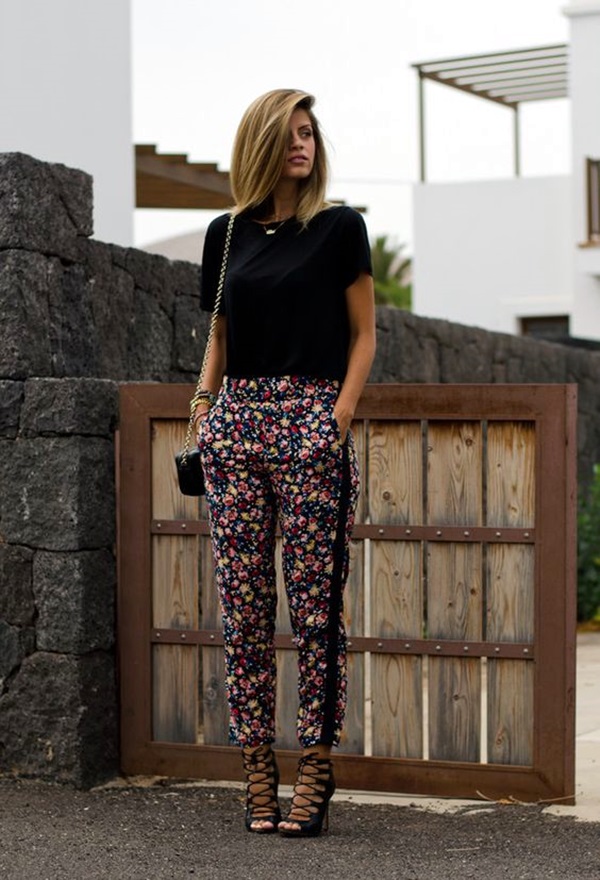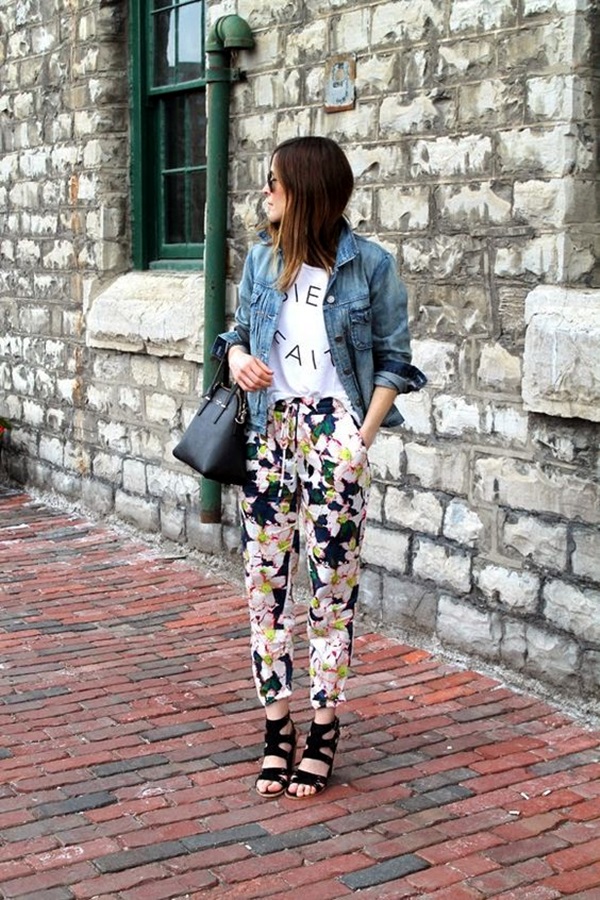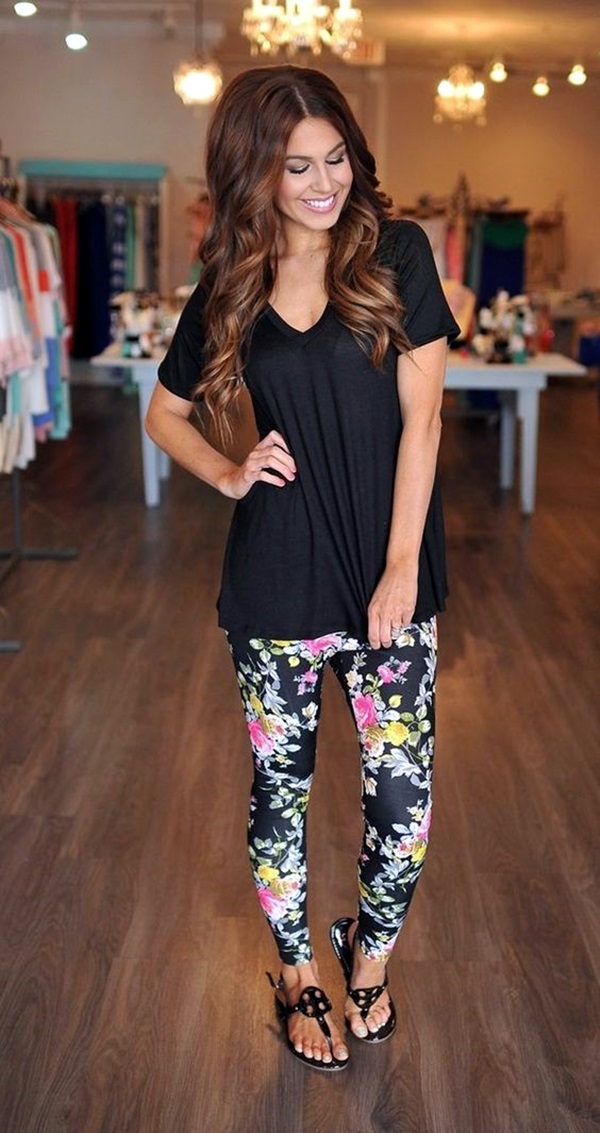 Floral designs look great on every female. Most of the times, you must have worn plain or denim pants. But, this time we suggest you to go a little different and wear printed pants in order to look cute and adorable. Floral prints or baby girl prints will look extremely cute on your parts and this would definitely make you look different and a perfect chic. Make sure you wear plain tops or tops with very less prints. Carry necessary accessories with you. Now fashion revives itself so you know how to go chic! Simply sport cute floral print summer attires and stun everyone.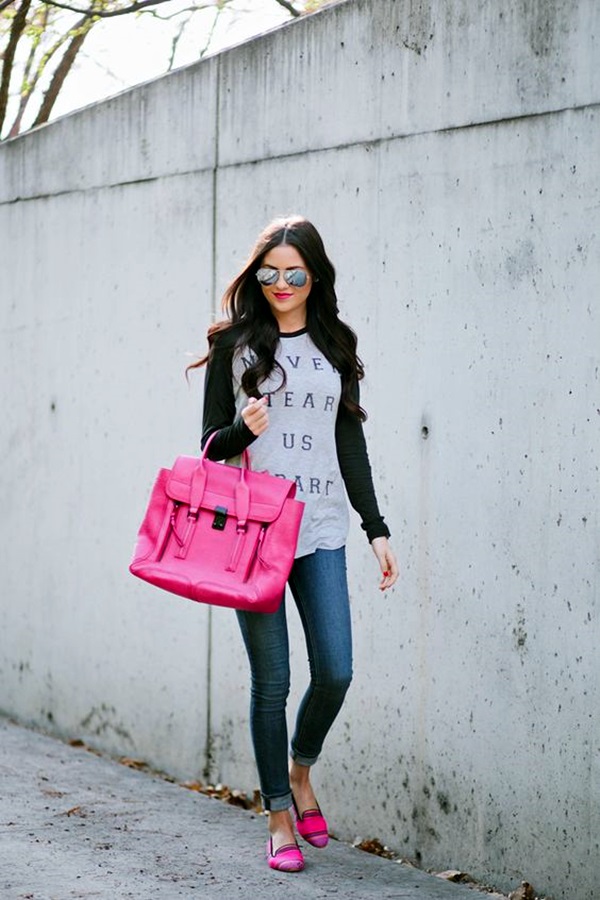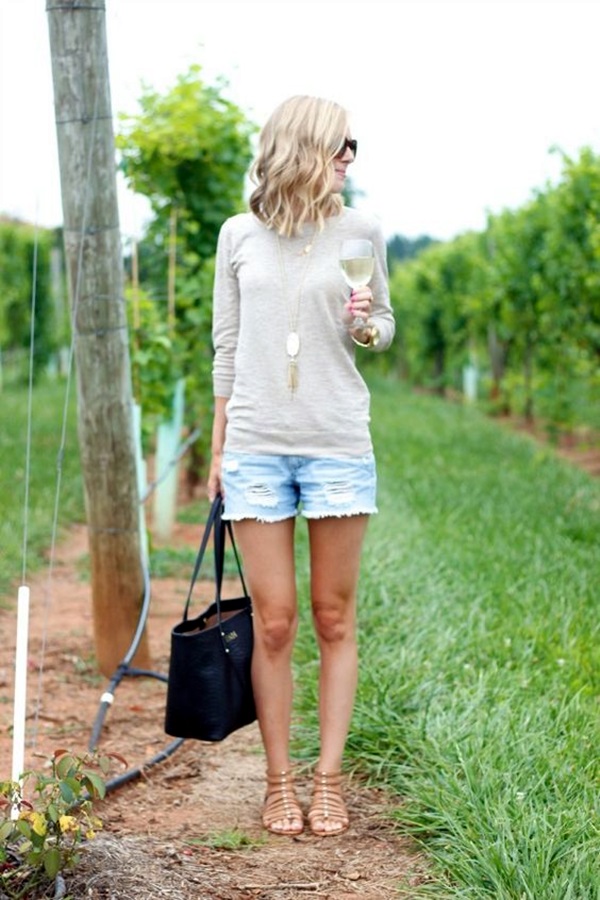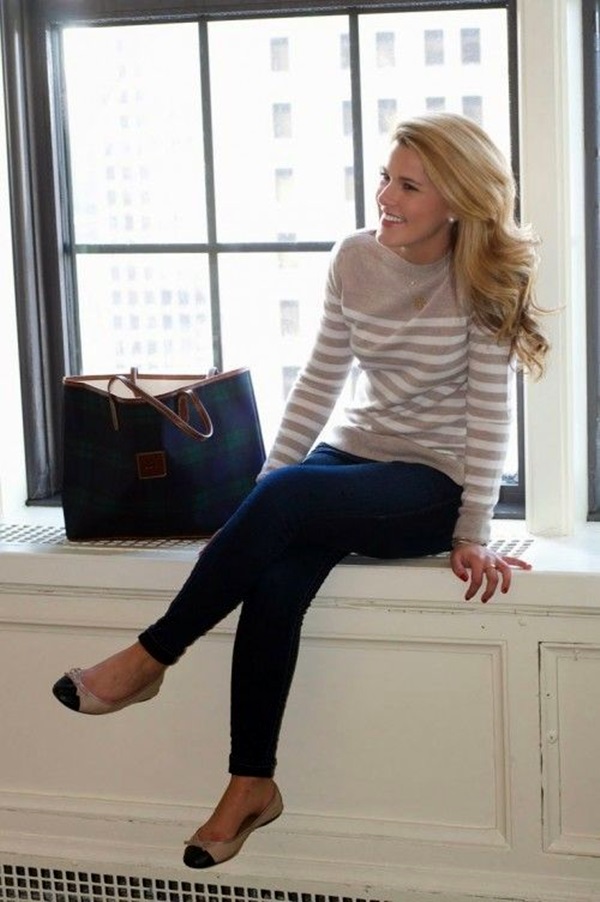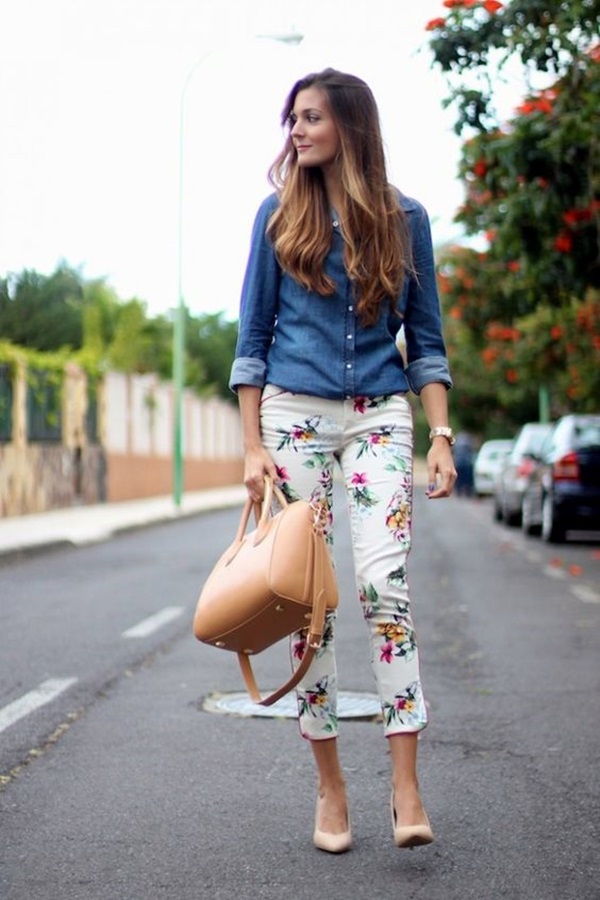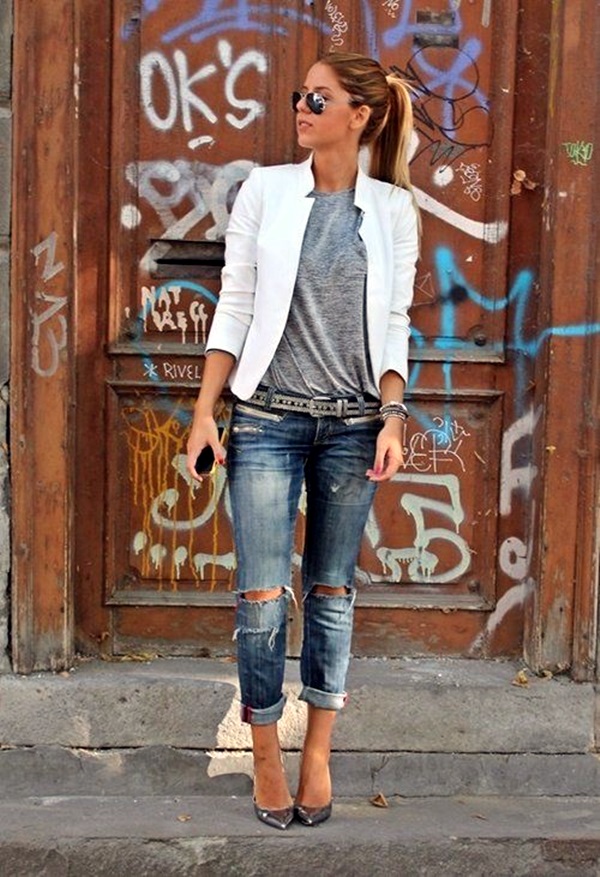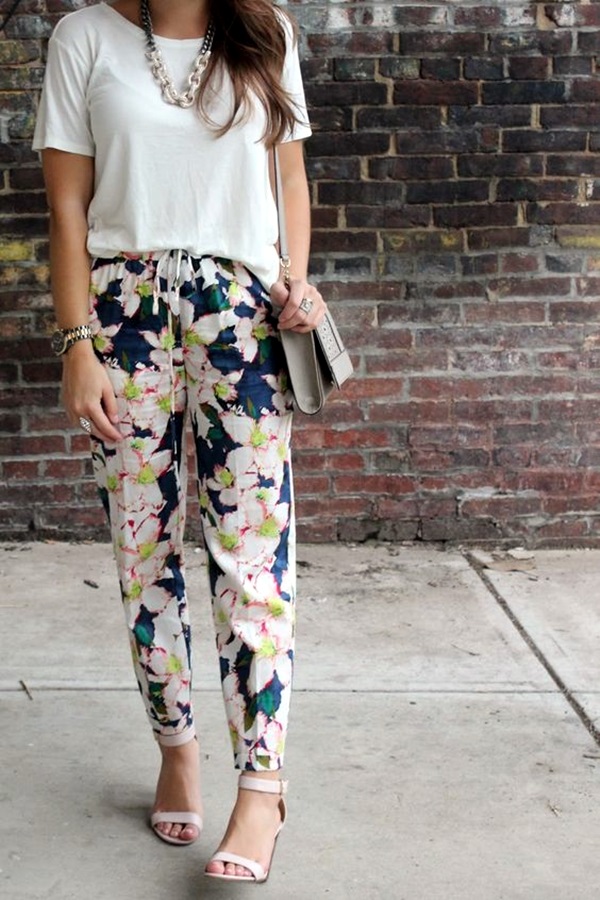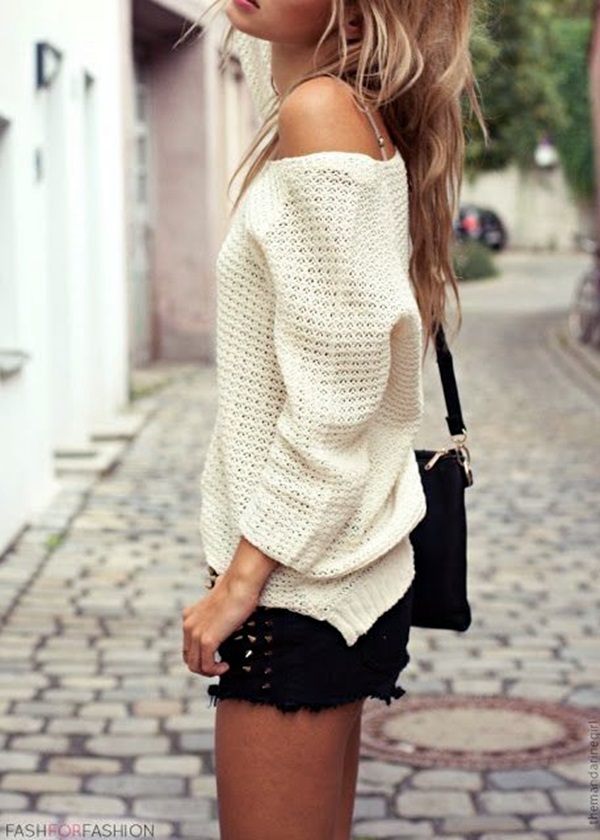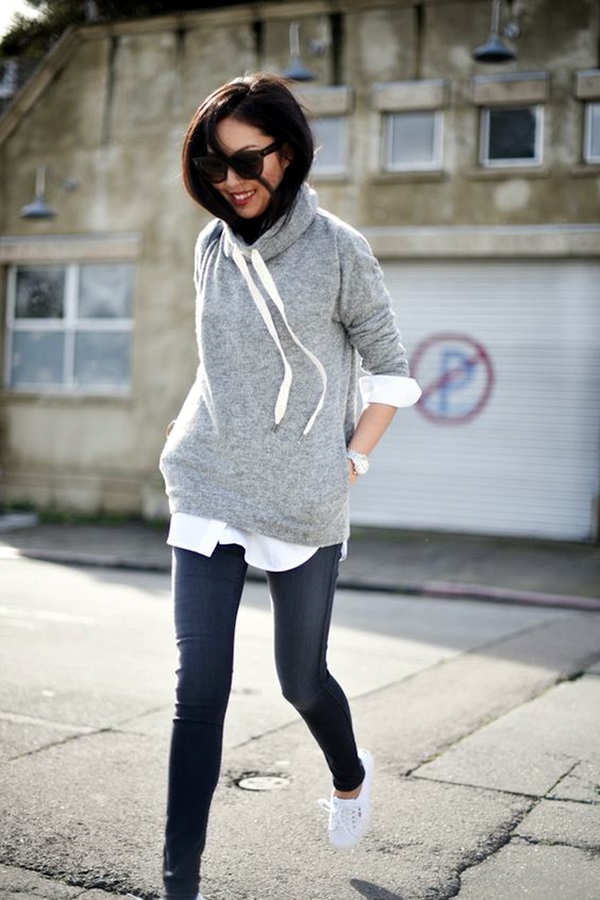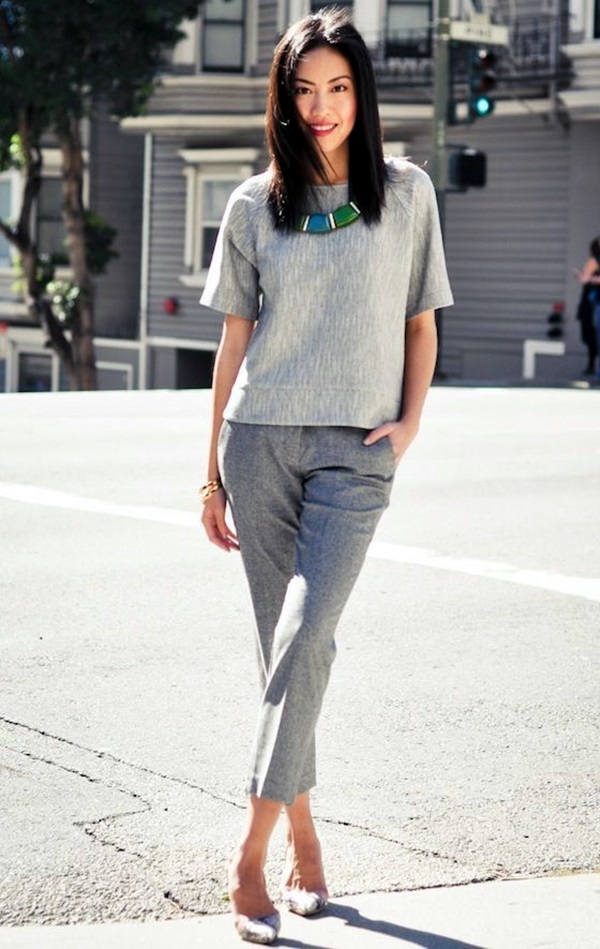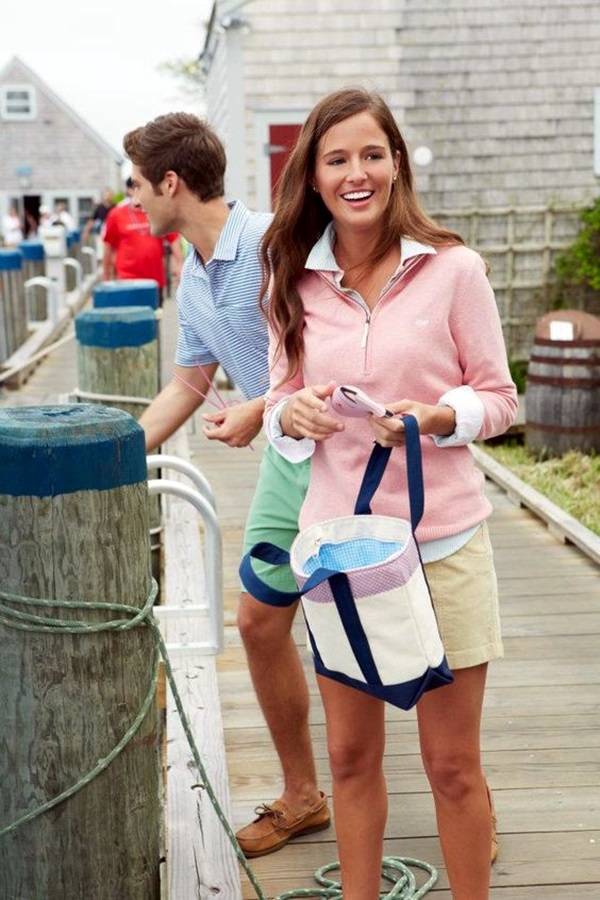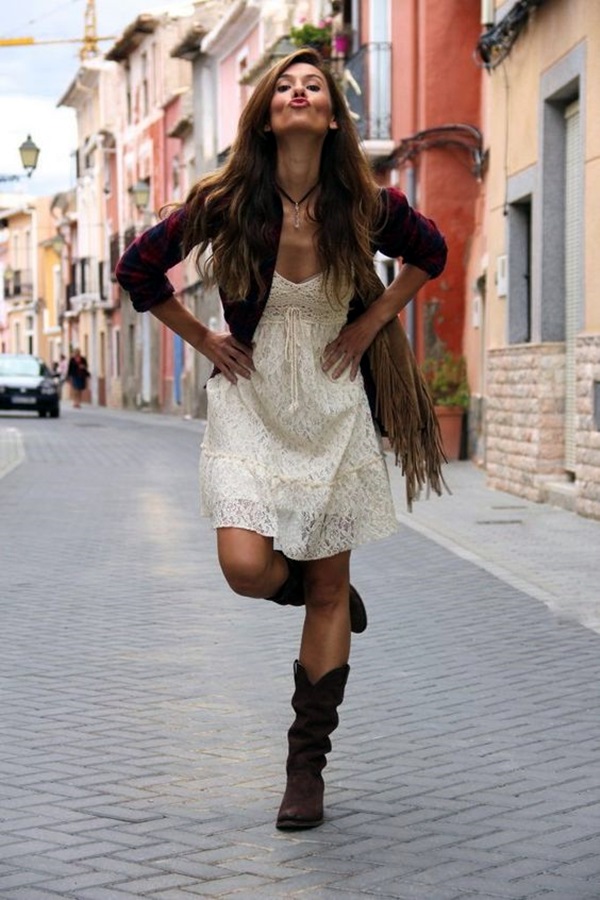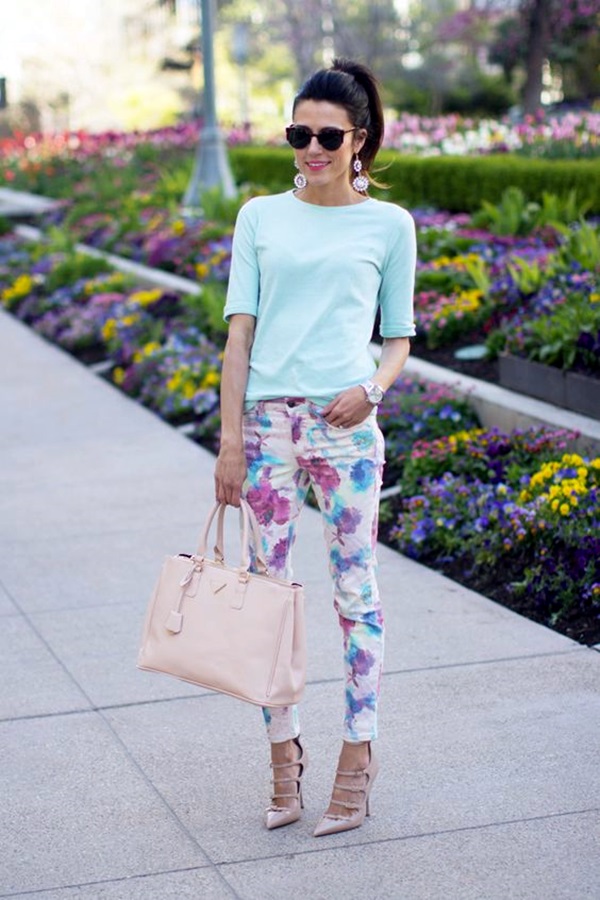 It is not necessary to dress like this for a particular month. Cute casual chic outfits remain in demand throughout the year. Make sure you learn every bit of these outfit combinations and impress your men with your chic looks.