Girls love to wear new clothes and every girl wants to serve as an inspiration to many other girls. When winter season arrives, that doesn't mean that the outfits we carry look boring and simple. In fact, in the winter season we have many more options to style our self in different ways. Apart from wearing winter outfits girls also want to look stylish at the same time. So, always try to dress up well and carry a big smile on your face whenever you go out with your friends or family.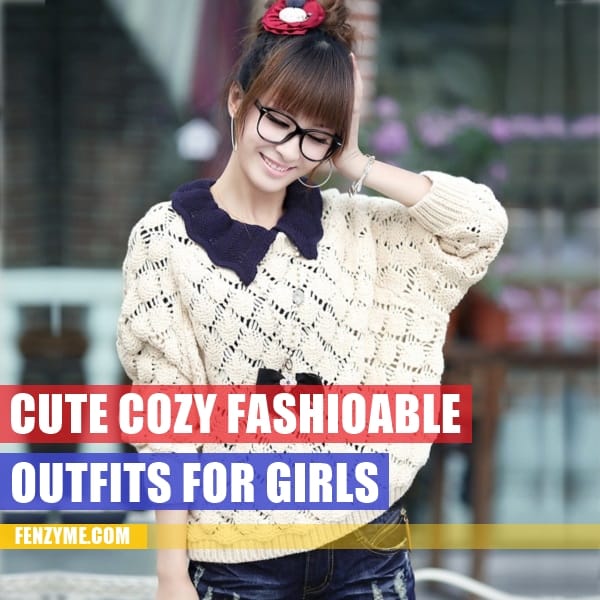 The winter combinations are so warm that they bring happiness and lot of cheerfulness in your life. They look simply adorable, especially the dark colors. Winter outfits can be styled up in different ways. Here is a list of some cozy fashionable outfits for girls this winter. We've one more collection of winter outfits for women, you can also give that a check for your better knowledge about winter dresses.
Cute Cozy Fashionable Outfits for Girls
There are certain rules while choosing perfect dresses for winter as per the atmosphere and temperature according to the place. You should know what to wear and what not to wear in winter.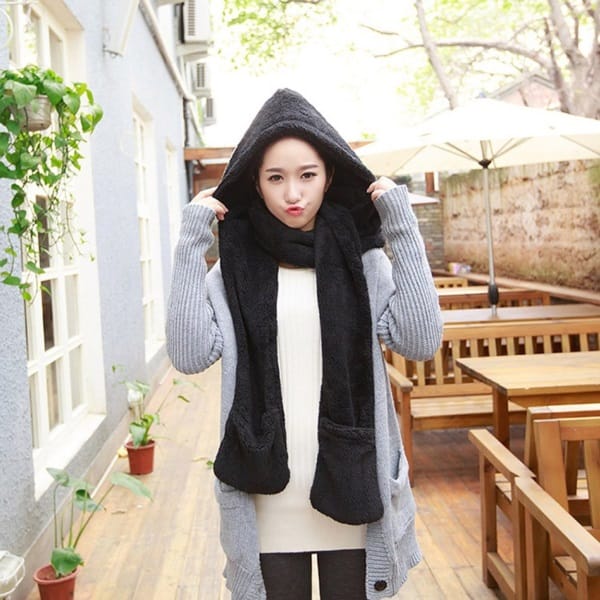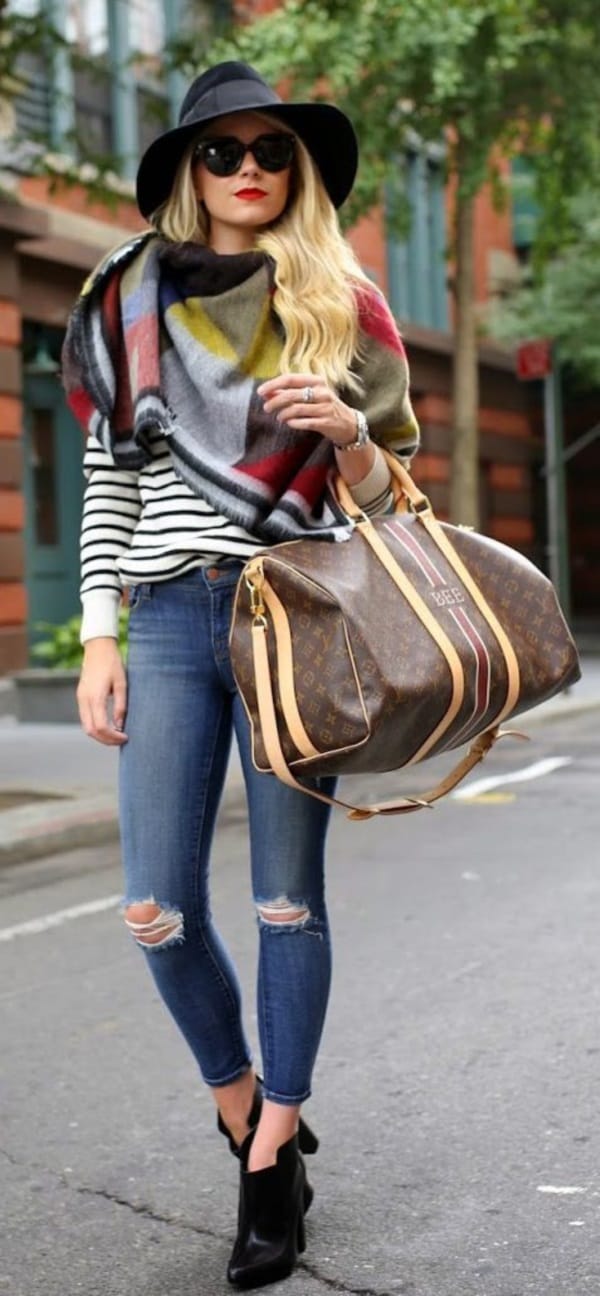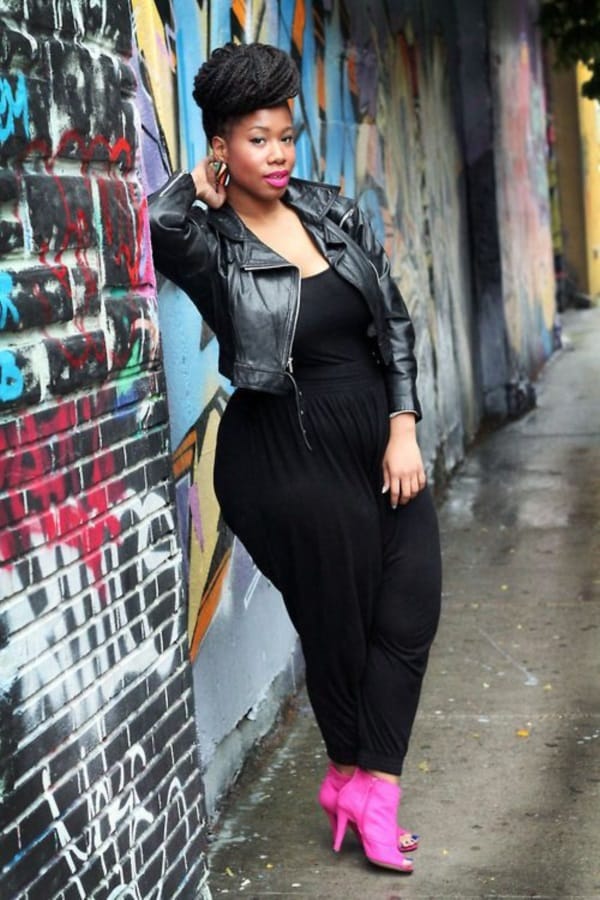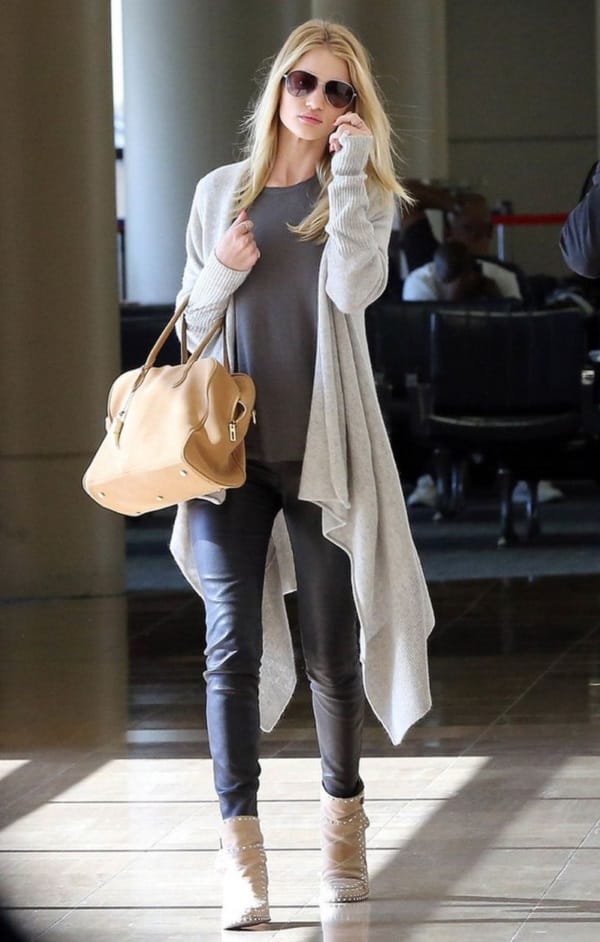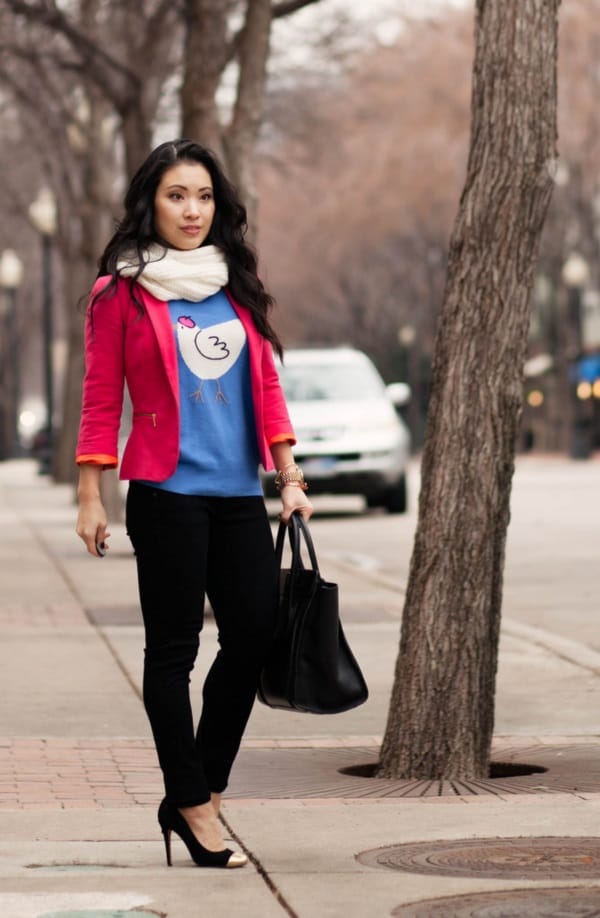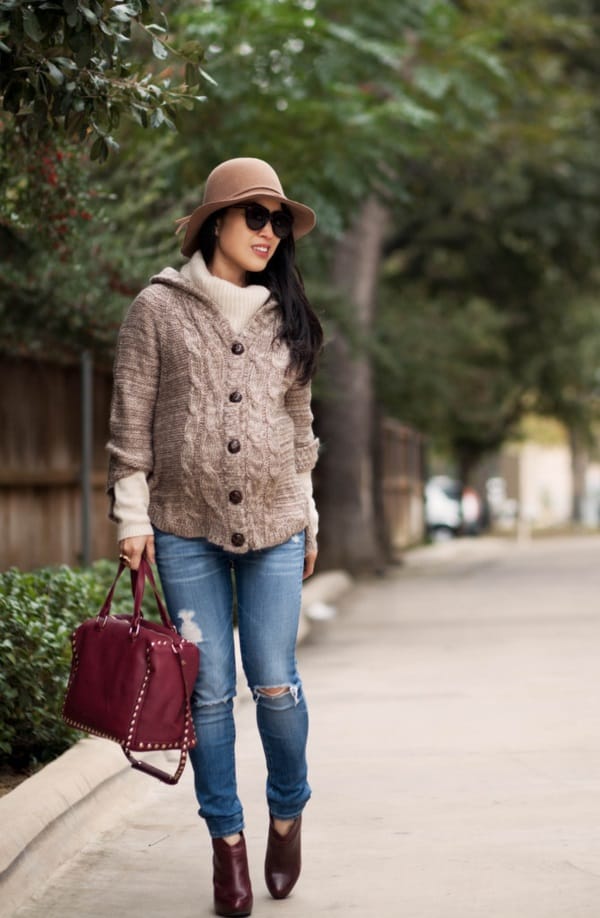 We generally feel confusion while picking up the best color for the outfits while winter. So, you can tear up the pages of confusion by checking the reasons why wear dark colored dresses in winter.
Leather Jackets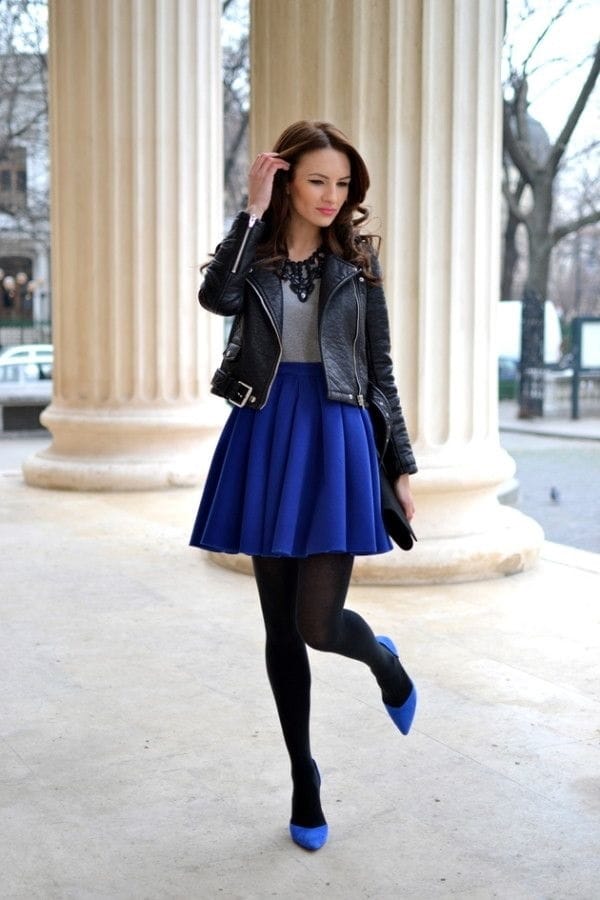 This is one of the preferable outfits by the girls to carry in winters. Jackets are worn in winters for both purposes-to stay warm as well as a style statement. There are plenty of designs and colors available in the market for these jackets or hoodies. Jackets come in different materials, but the leather jackets are the best. There are also some jackets which have stone work on them.
Handbags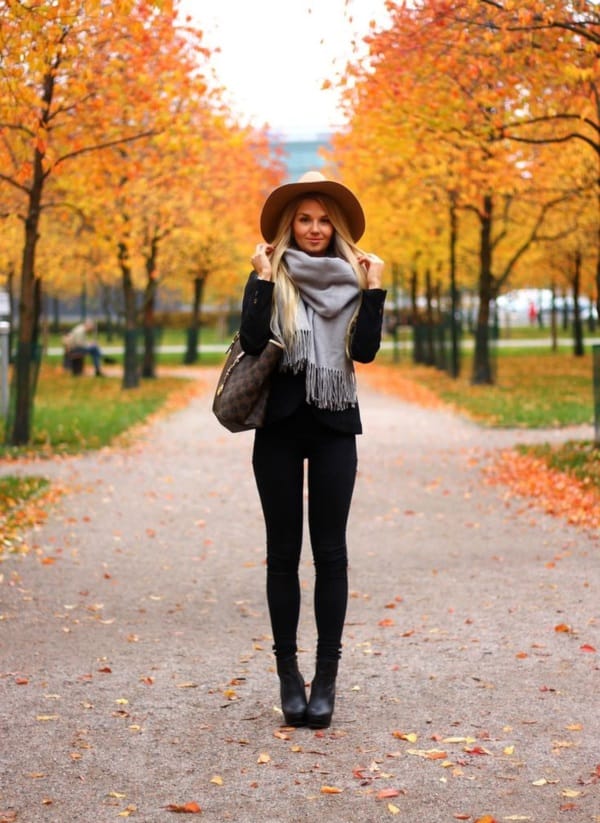 For outing purposes with your loved ones, you can wear a large hand bag that suits perfectly with your jackets or pullovers. This will make you look absolutely stunning and people will love to follow your style.
Sweater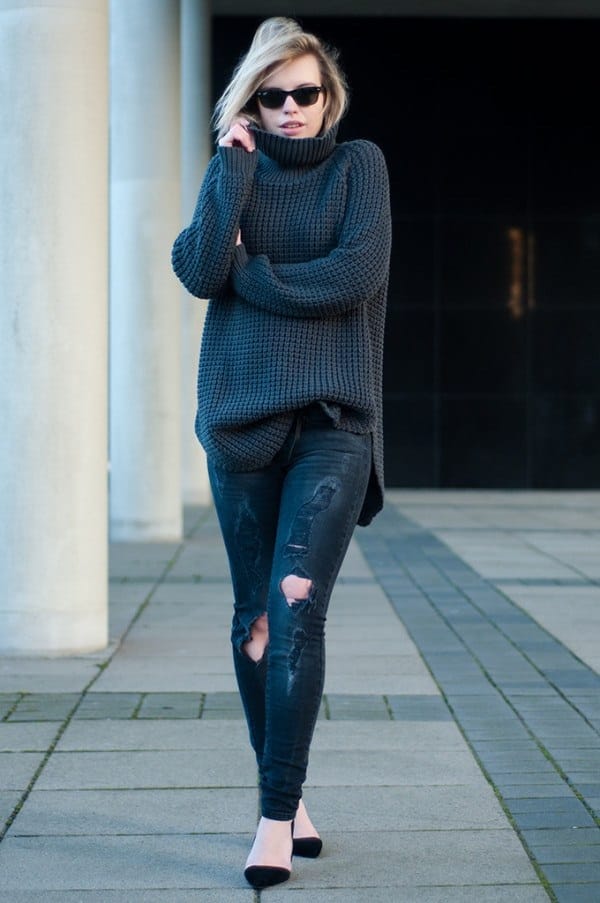 Wearing a sweater is a perfect choice of outfit to wear in winters. If you can manage to wear them with your leggings or tights then, they it will definitely look cool and good on you. Sweater gives you a cozy classic look. These sweaters can be found in rich wide collections.
Skirts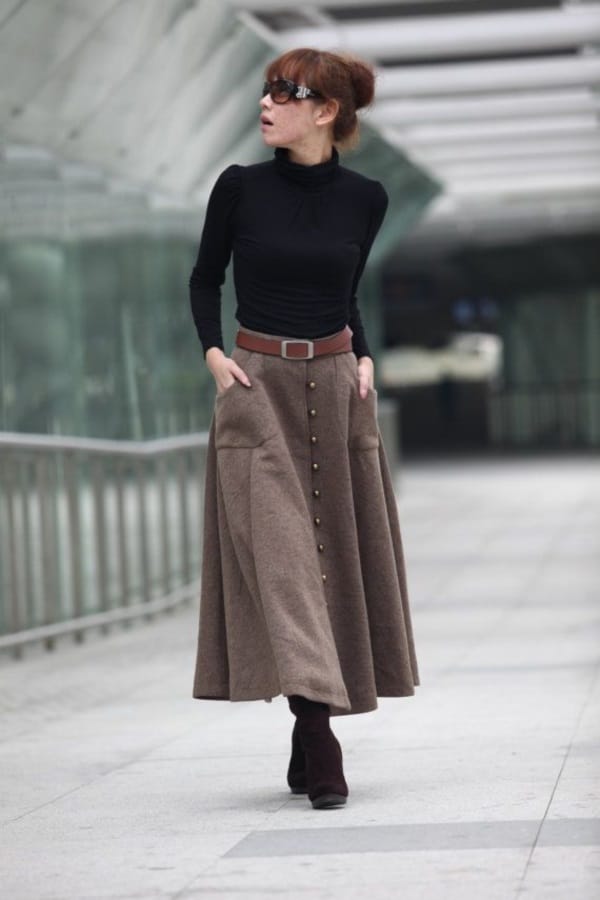 In winters, wearing a skirt can give you a style and add more charm to your looks. By wearing various types of skirts you can express your femininity in cold days. But, what you just need is to wear them with right accessories.
Skirts can be worn in different ways in winters but, layering them properly is a crucial thing to do.
Skirts vary in their lengths such as maxi skirts, knee length and miniskirts.
When you plan to wear skirts, don't forget to match them with your leggings to stay warm and happy.
Scarf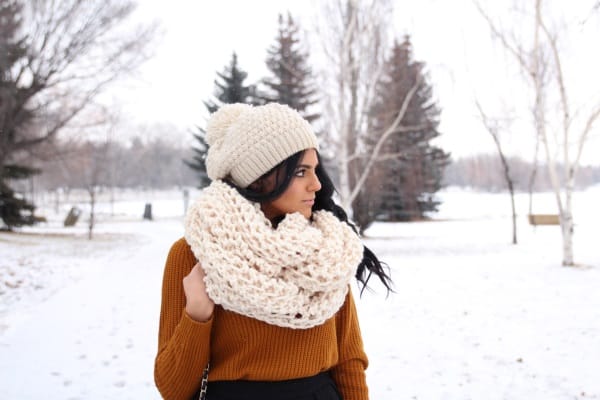 Tying a scarf around your neck over your woolen shirt or a jacket gives you a classic look. Scarf can be worn in different styles and the perfect time to try new look with them is the winters. This is the one of the best cozy fashionable outfits for girls.
Accessories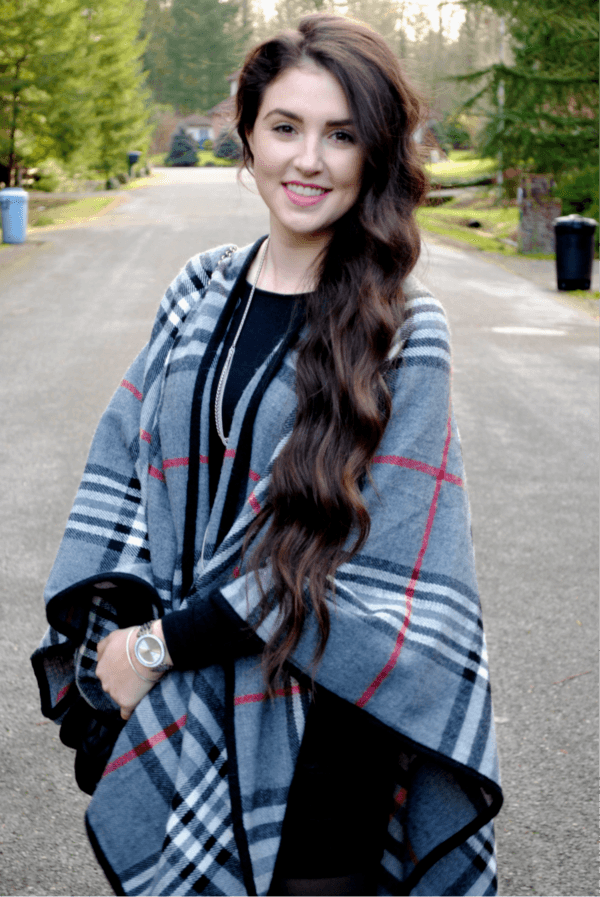 Wearing right accessories also plays an important role for having unique looks from others in context of style. Necklace on the top of your blazer will completely change your look and make you look more charming as compared to others.
We know that young girls love to wear sneakers because they can go awesome with lots of their dresses. There is a huge collection and great options of sneakers for girls in the market.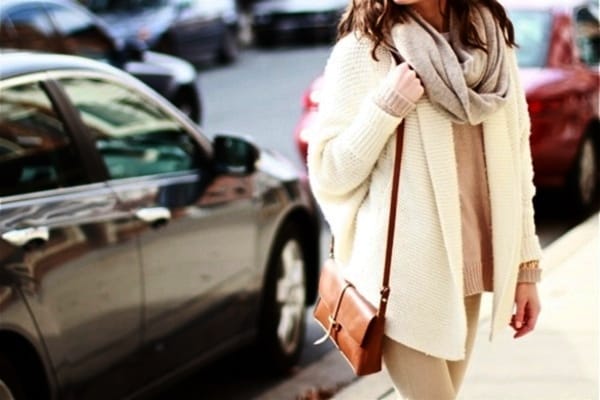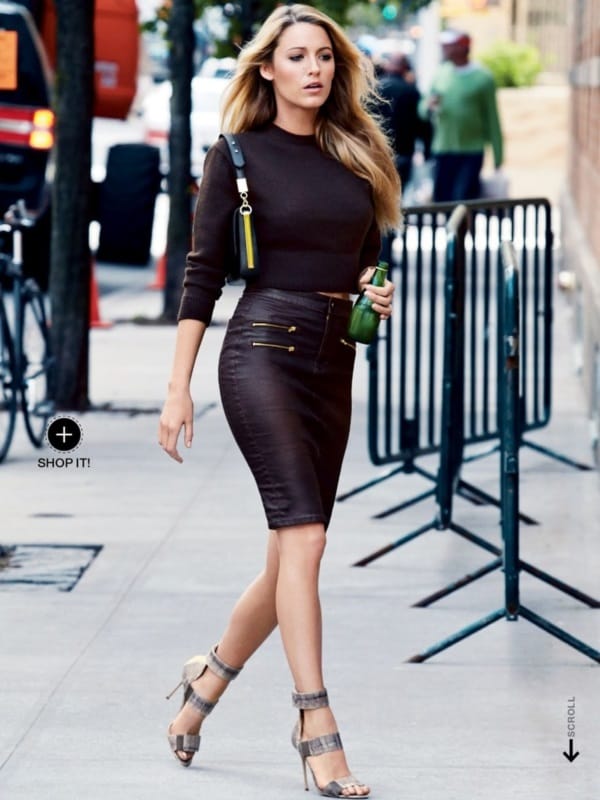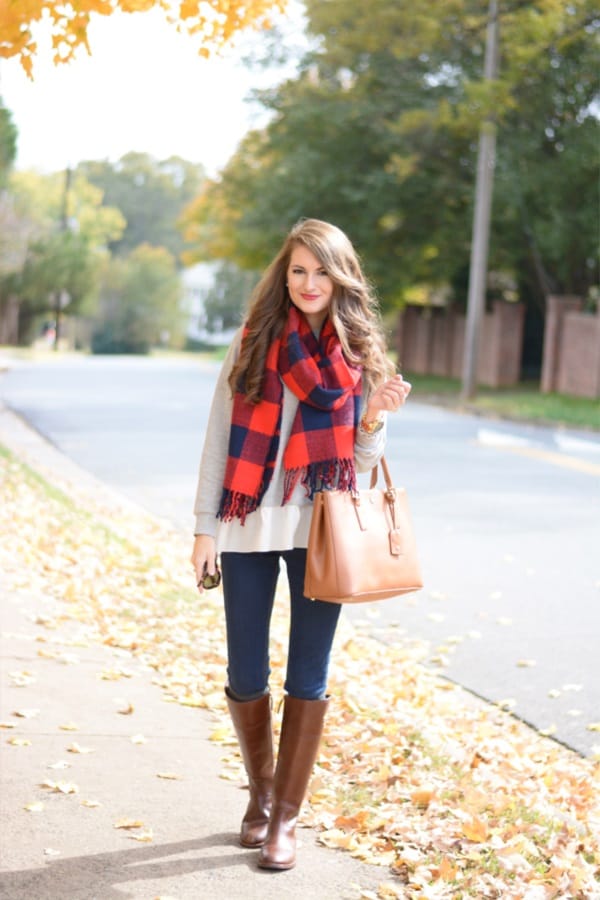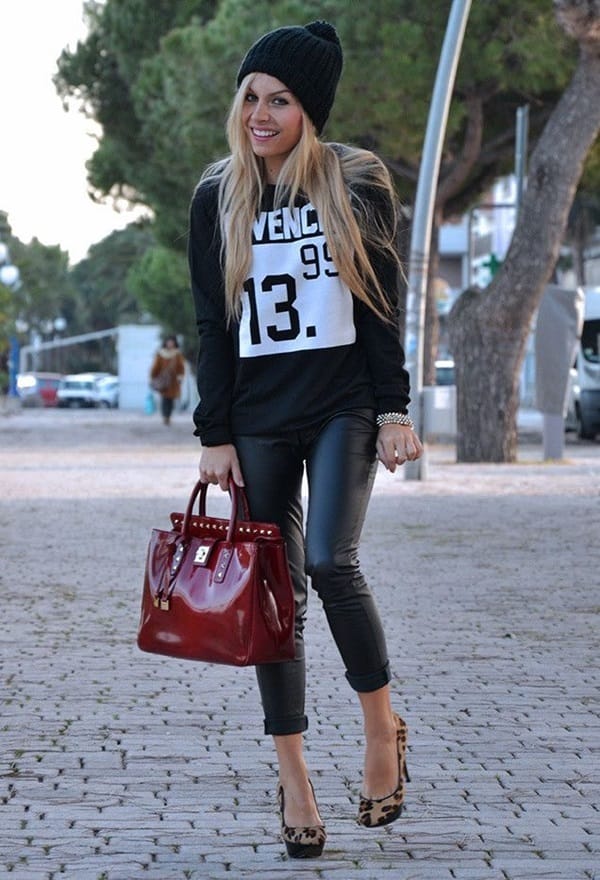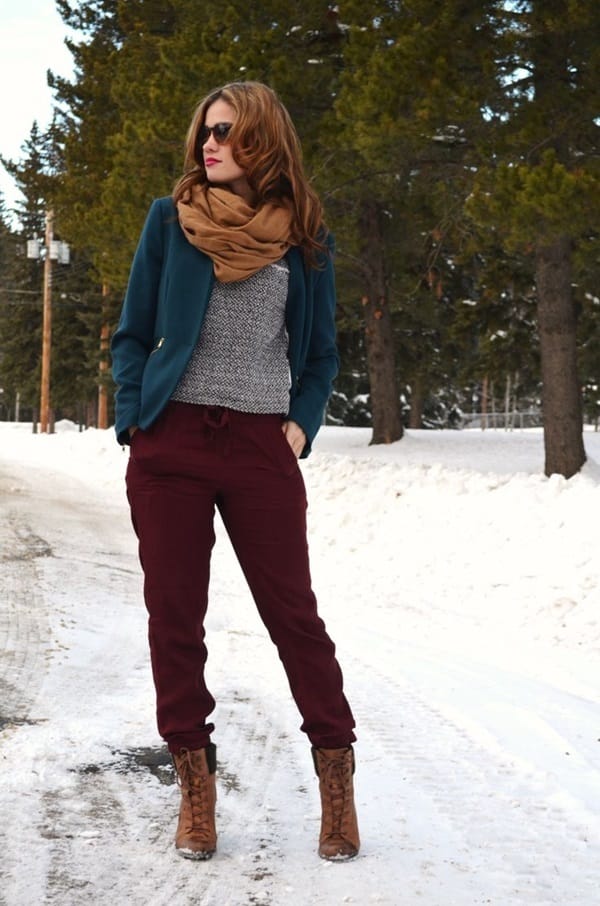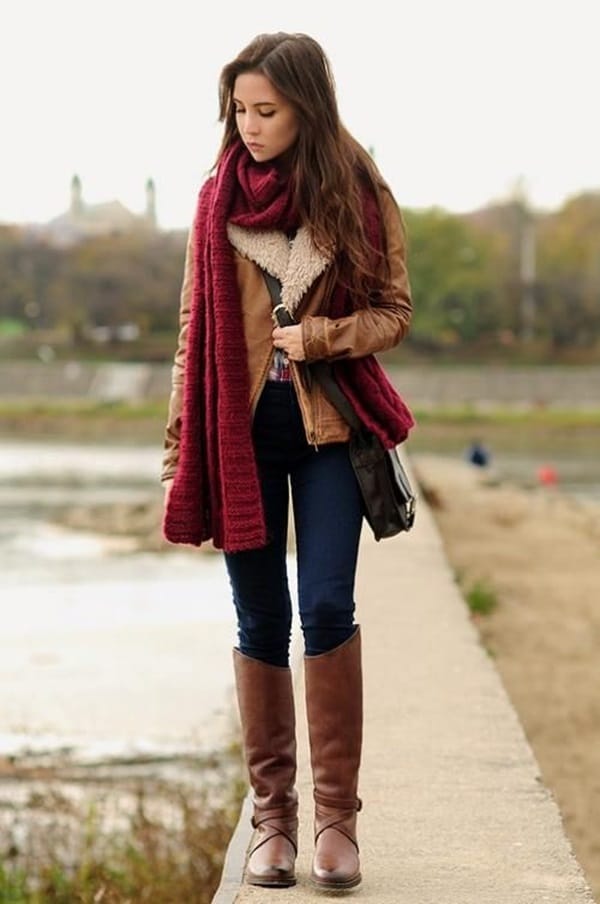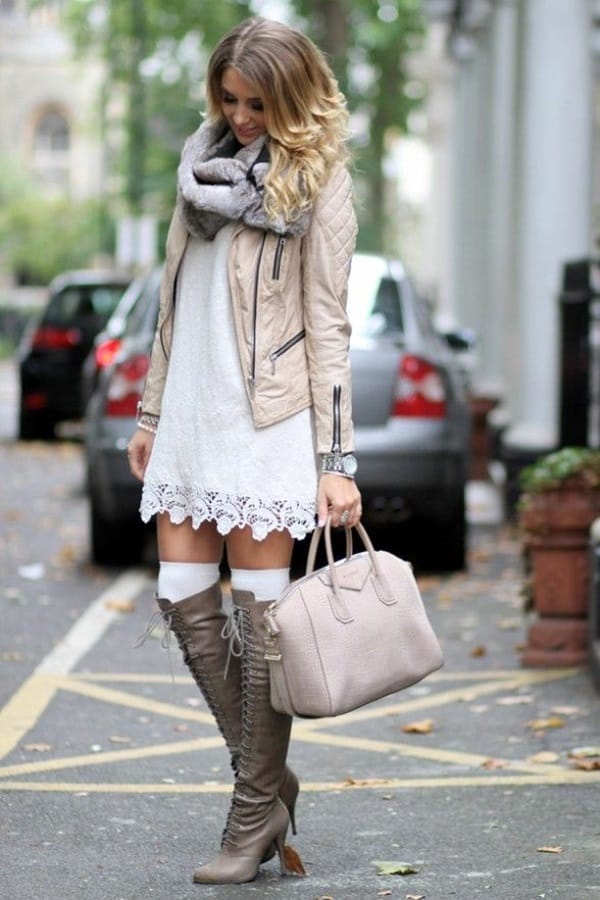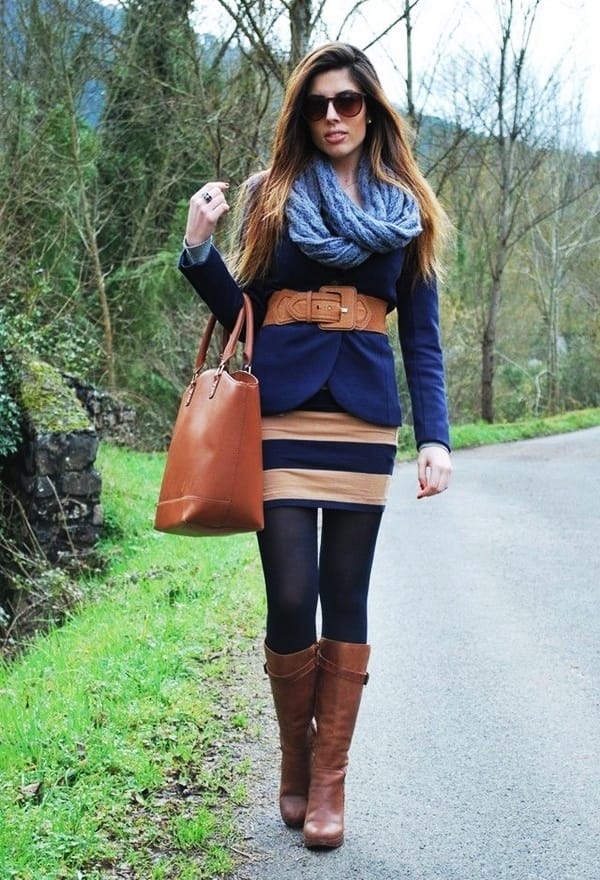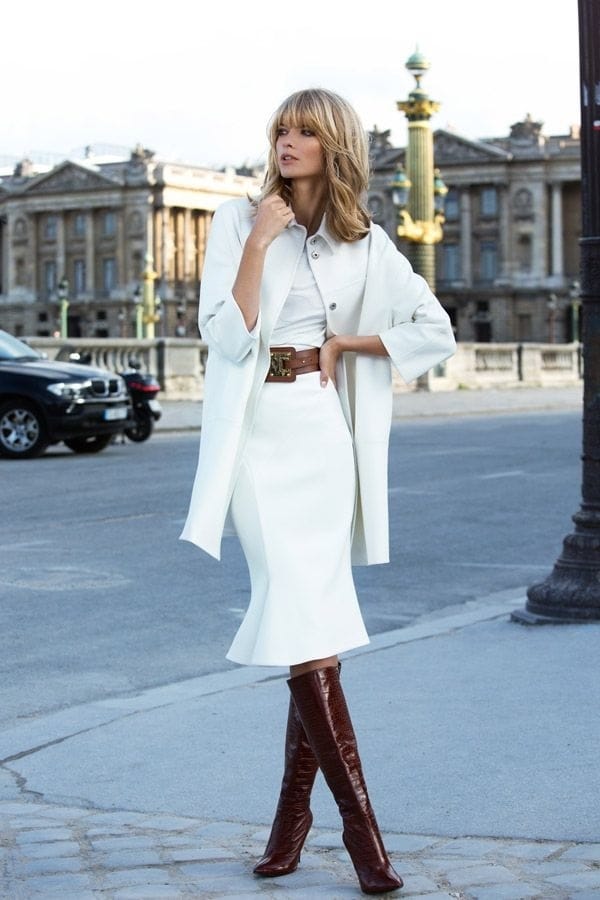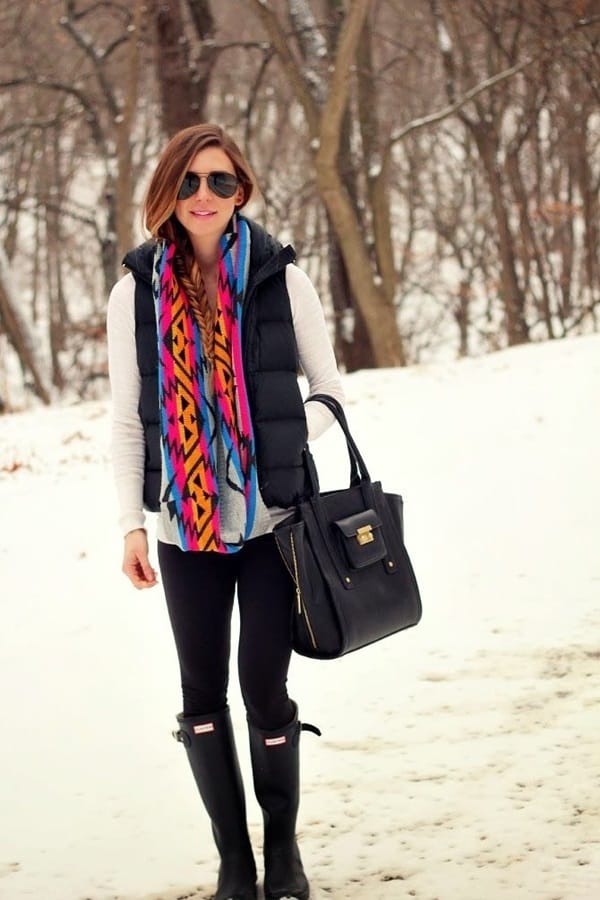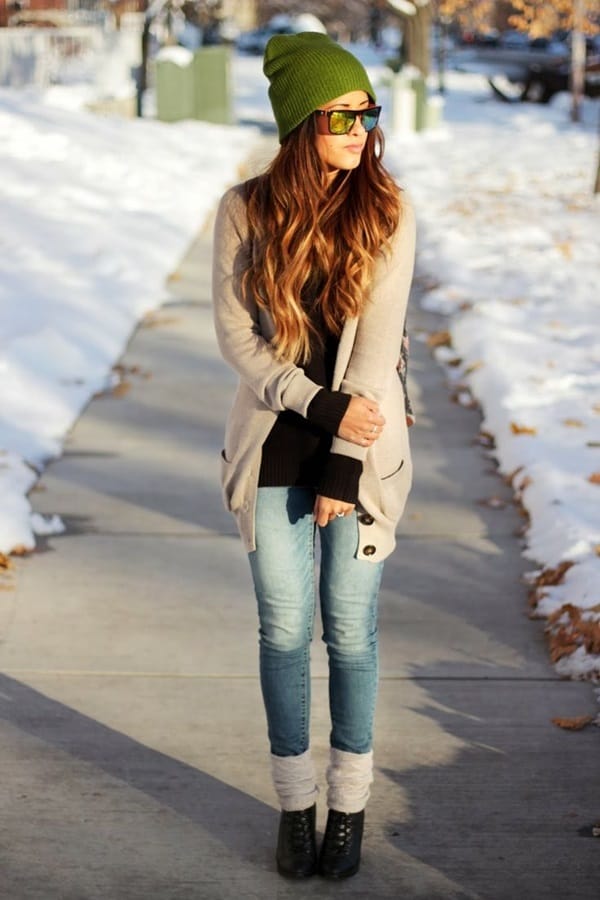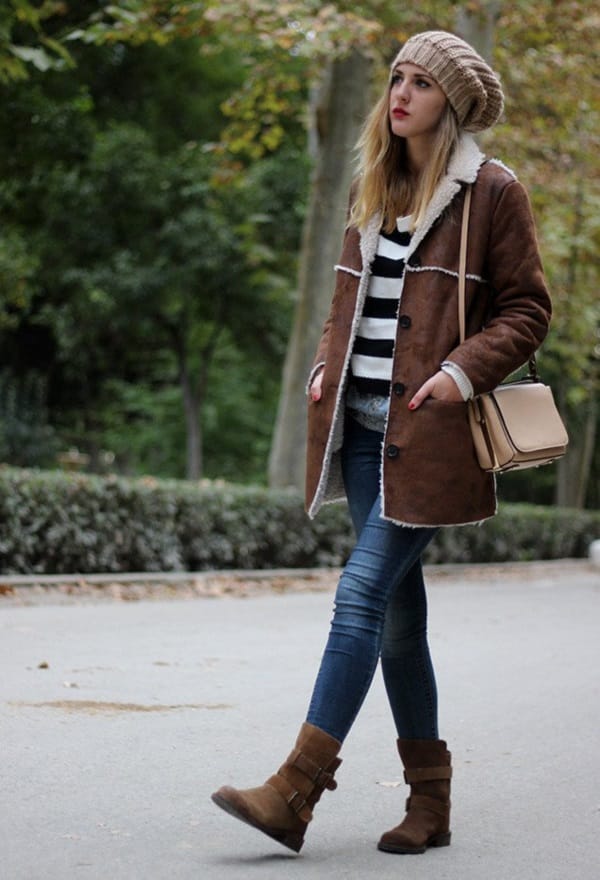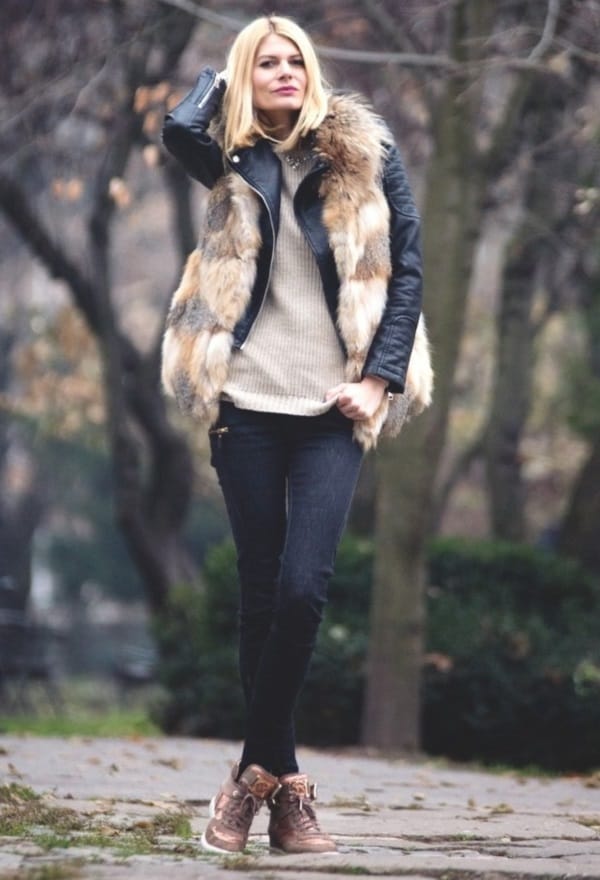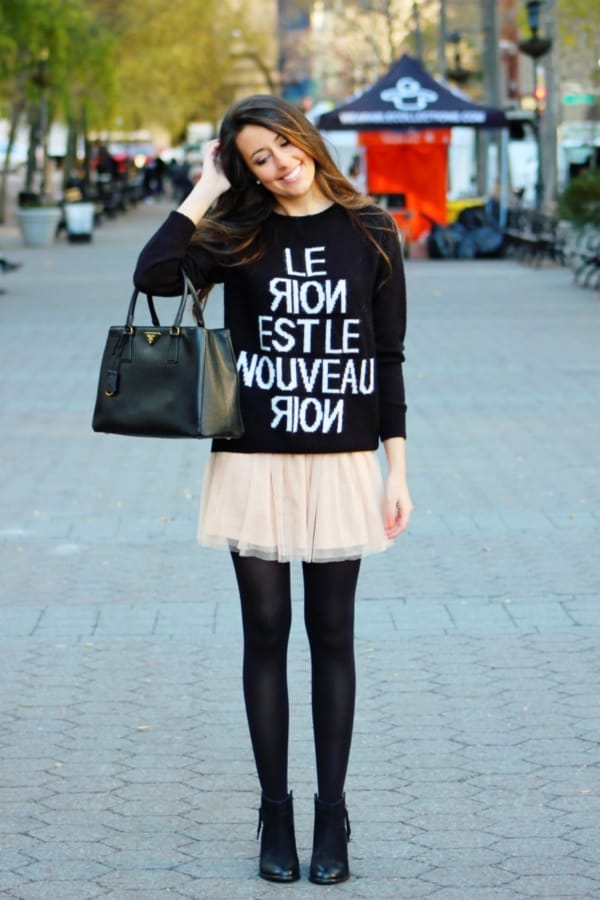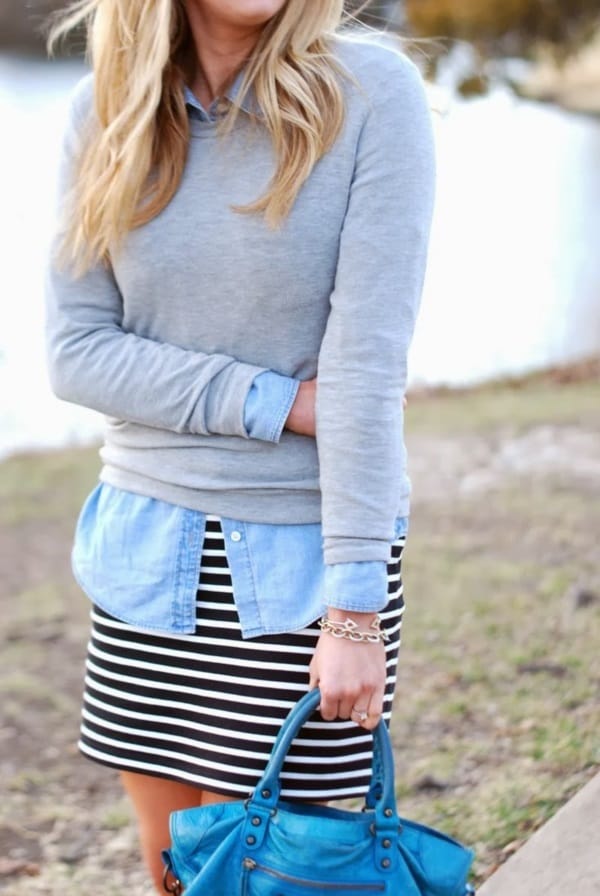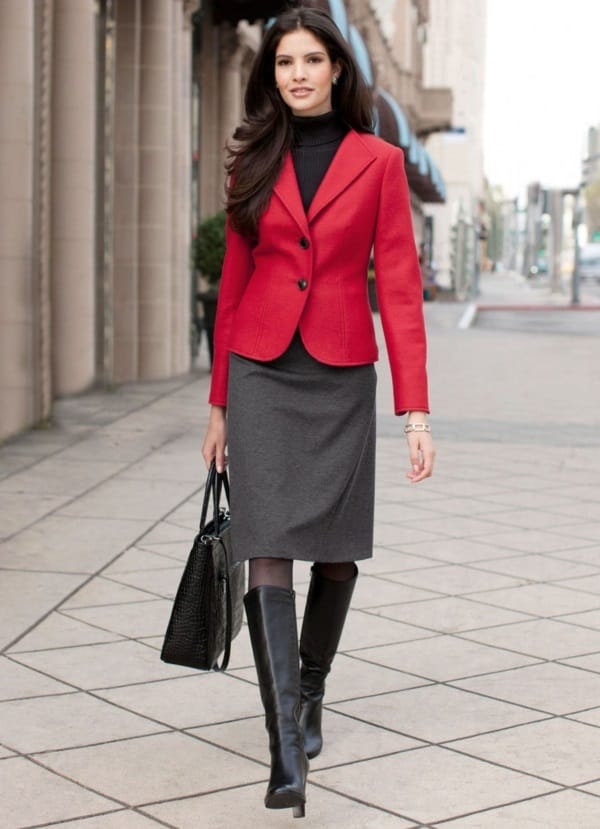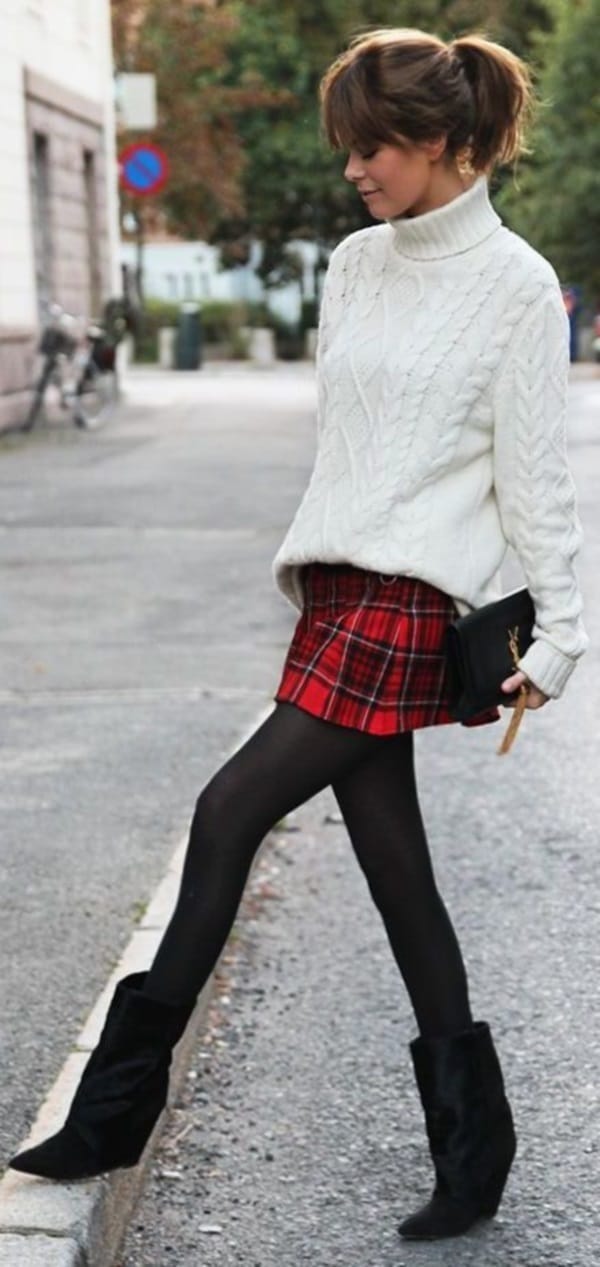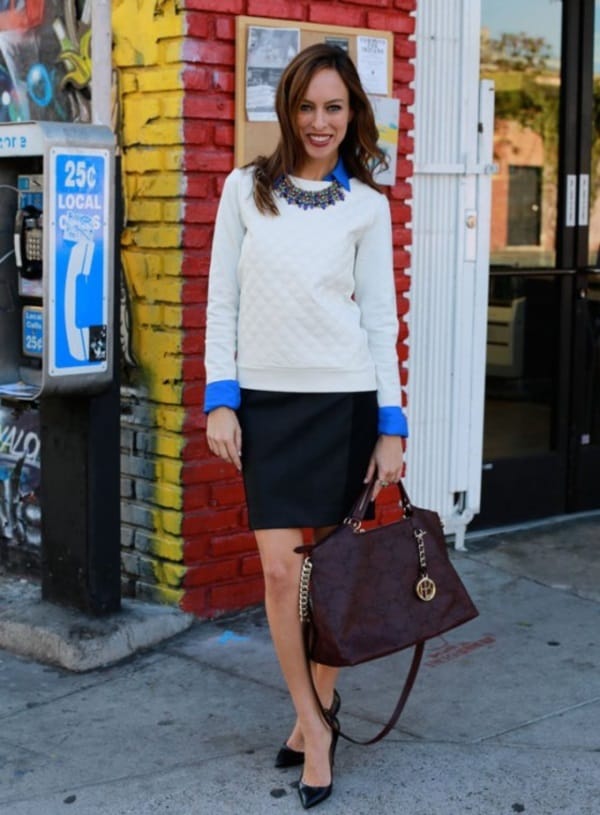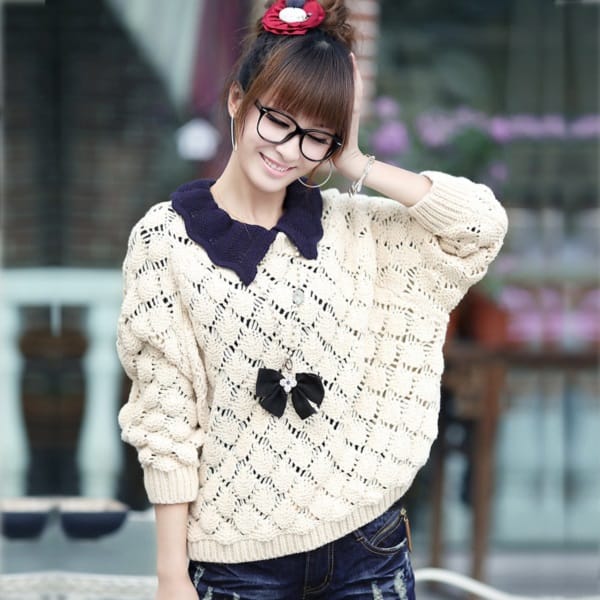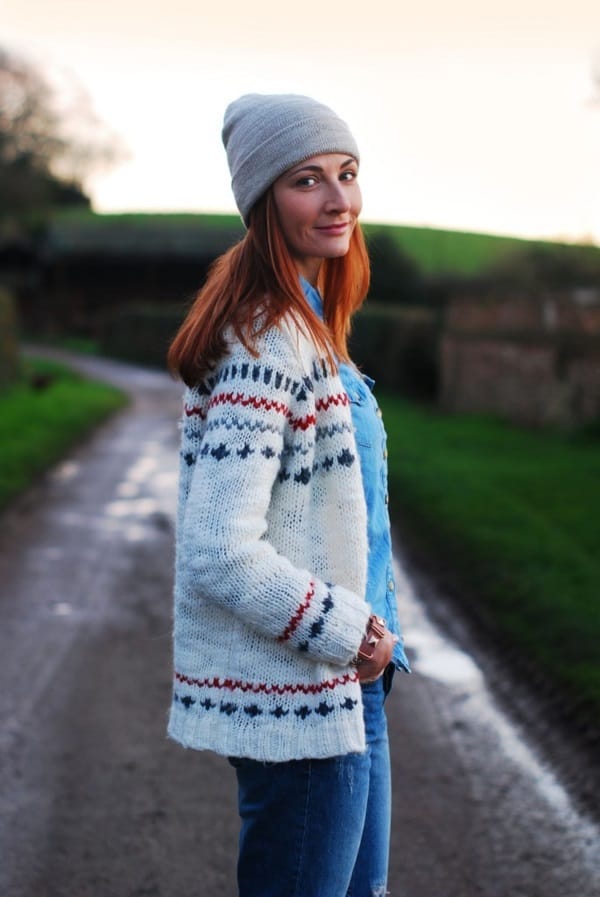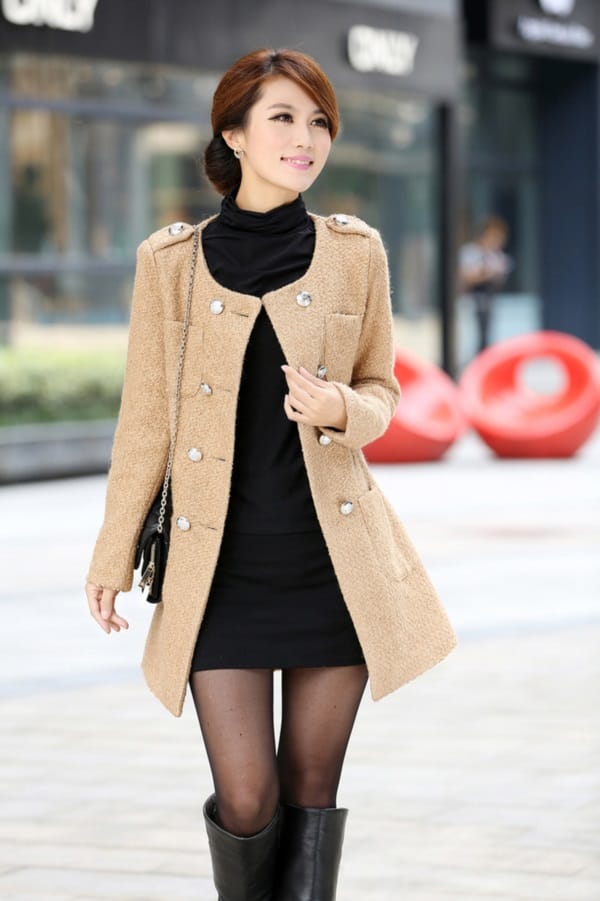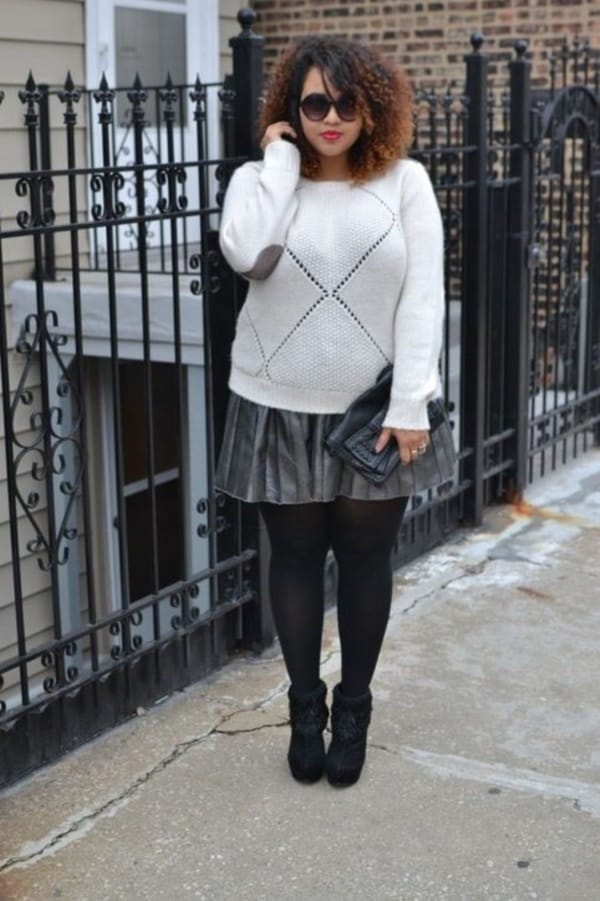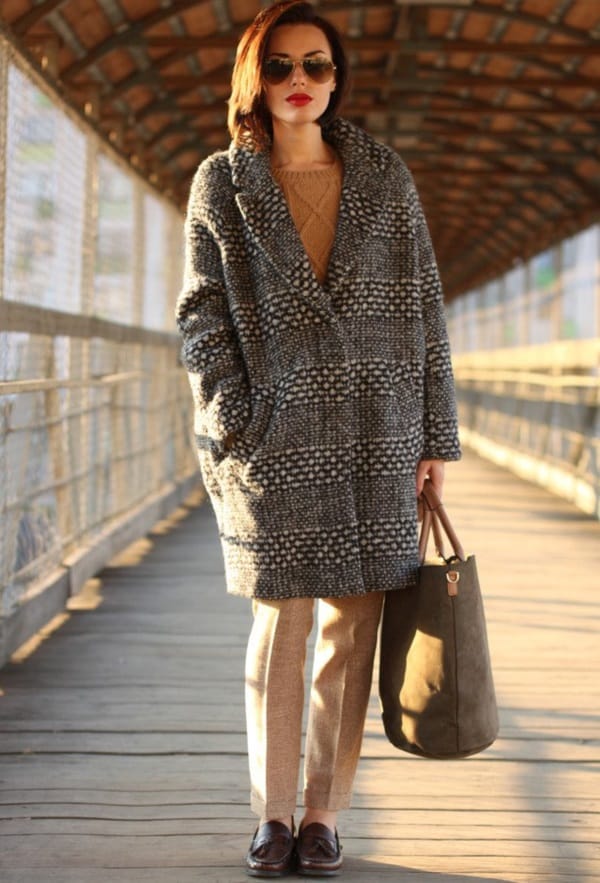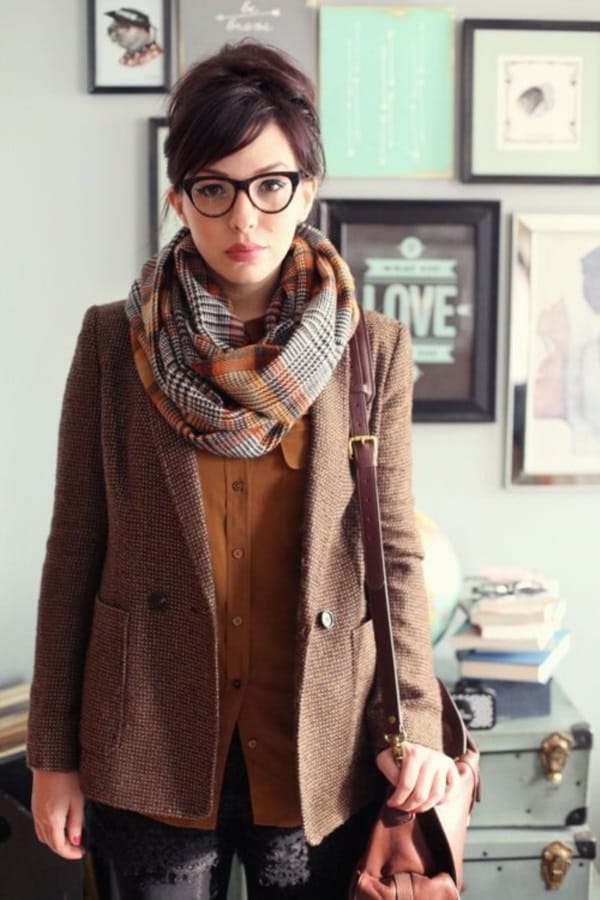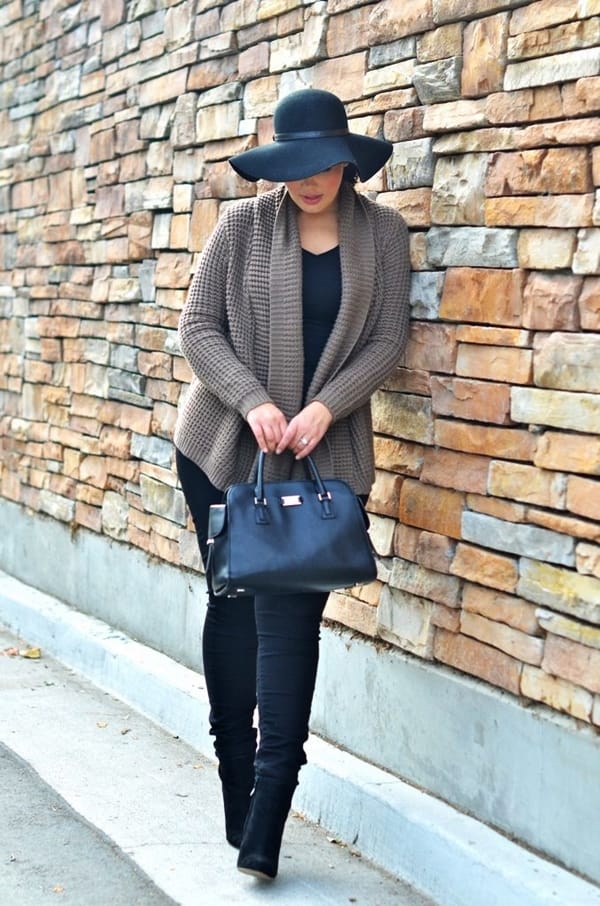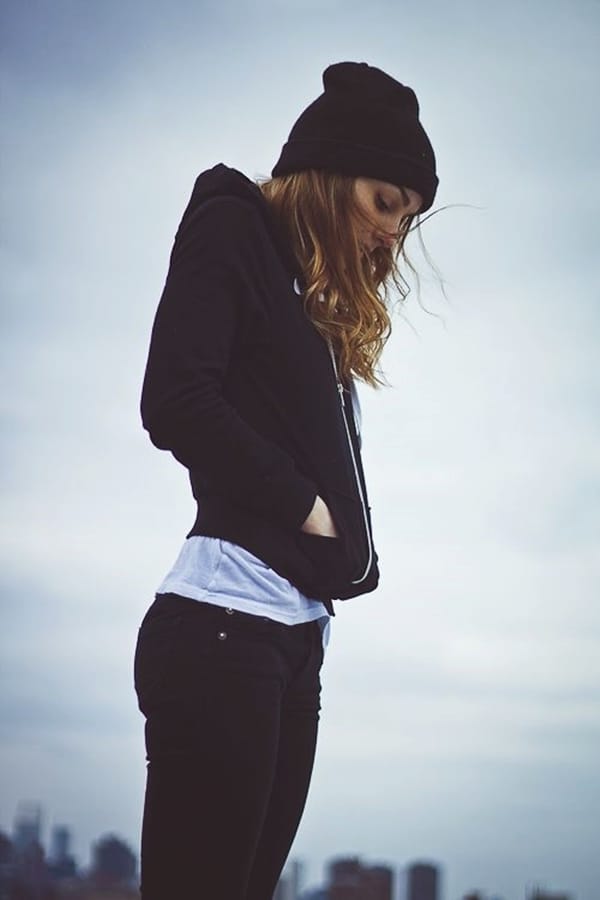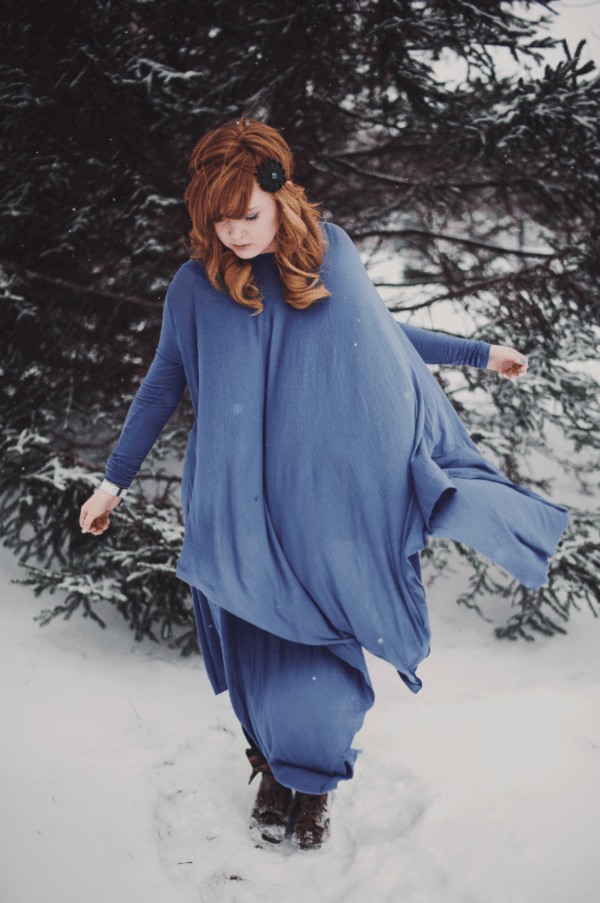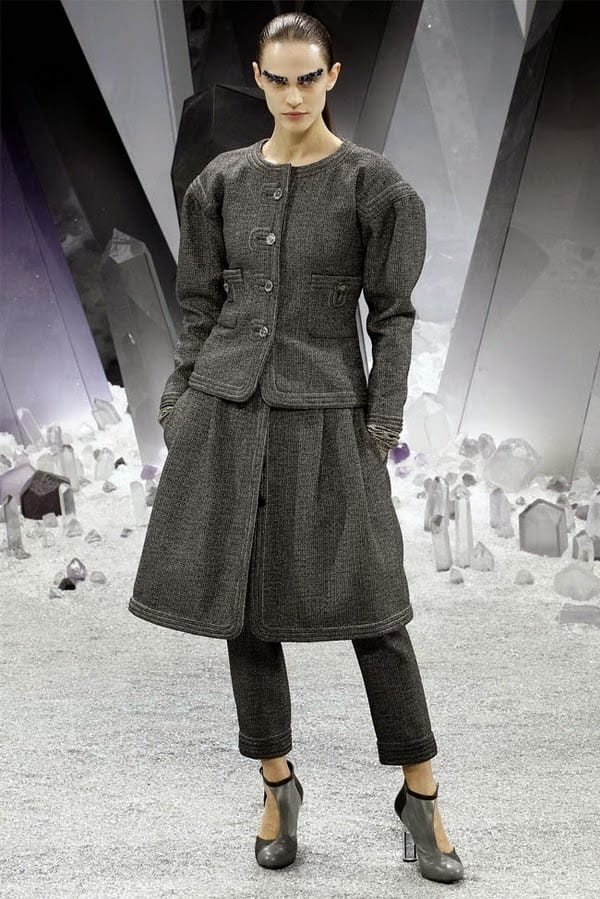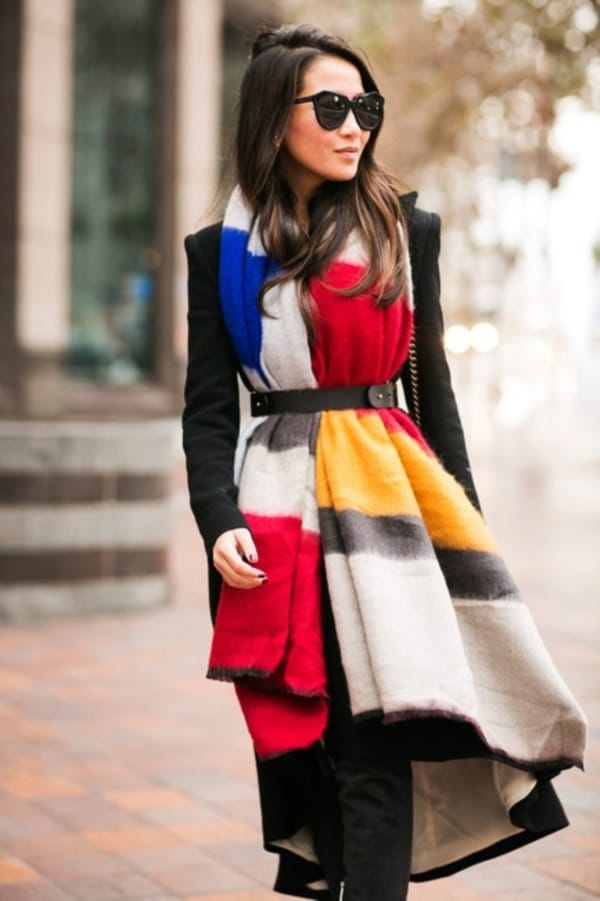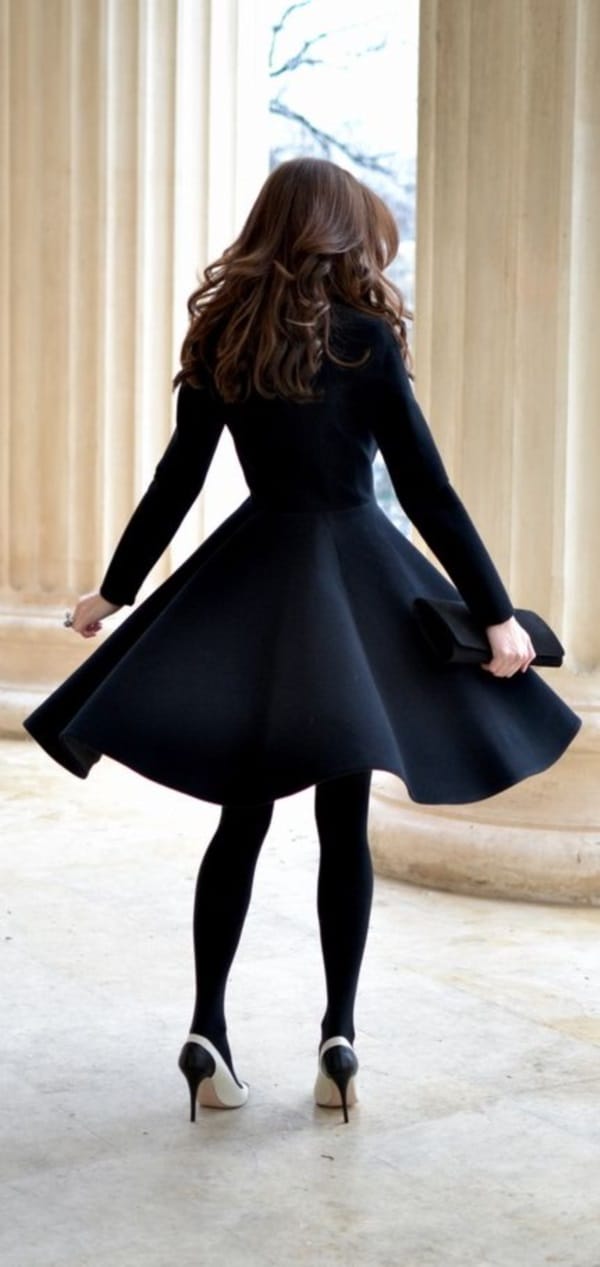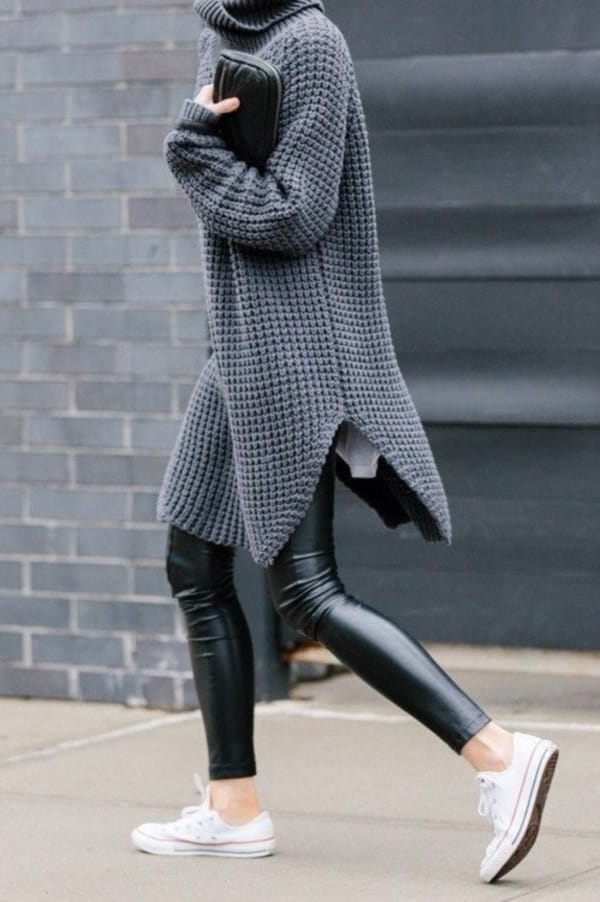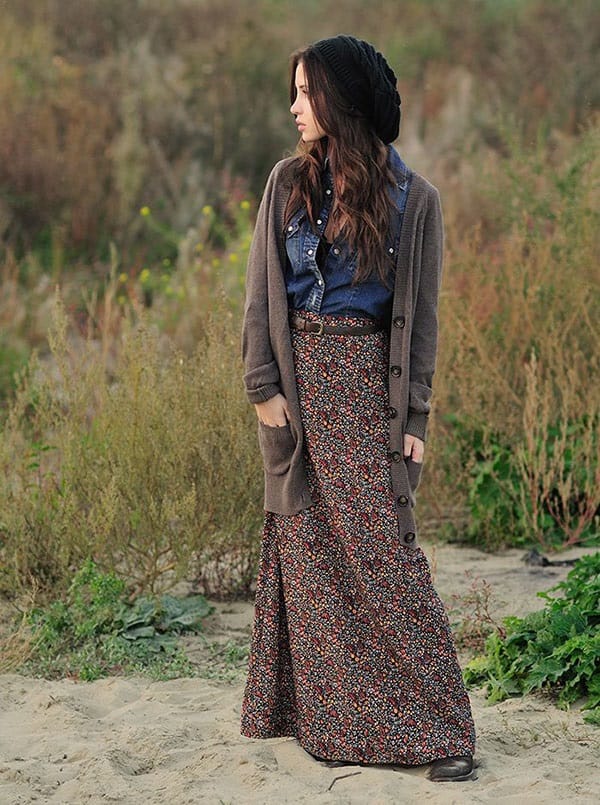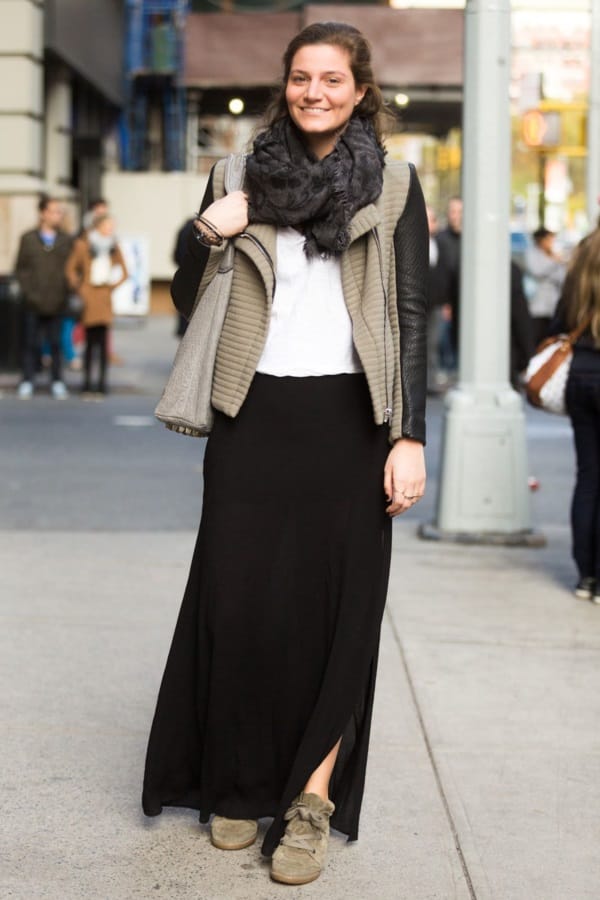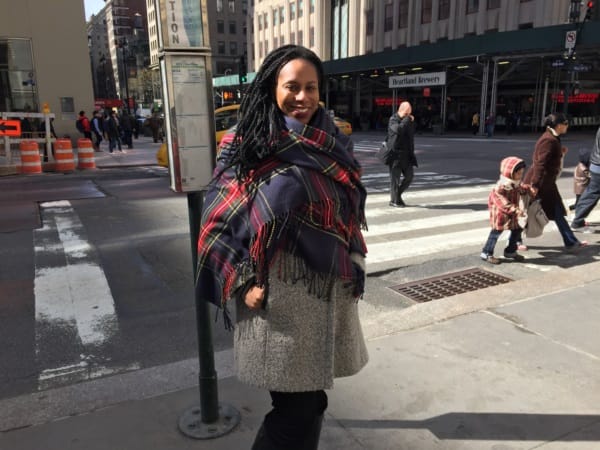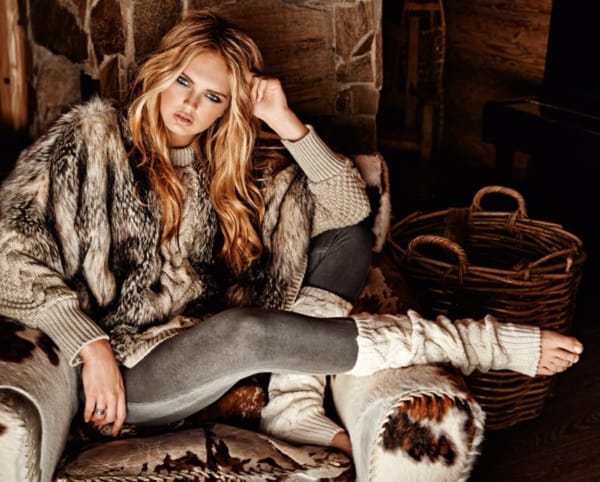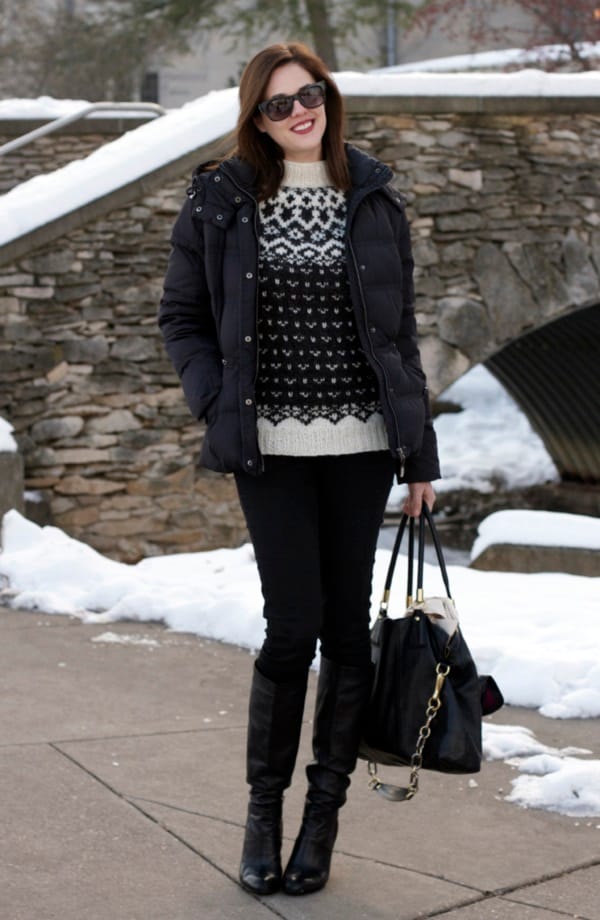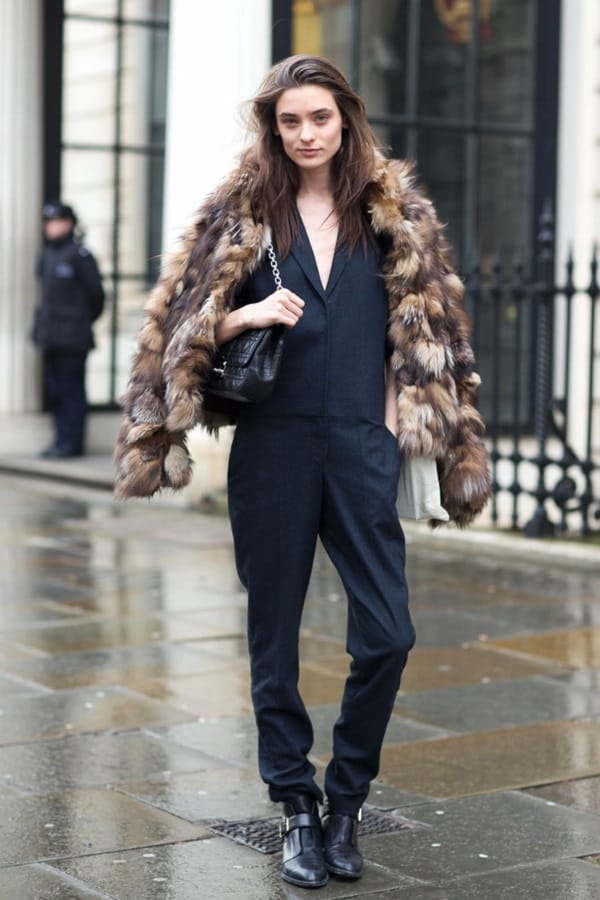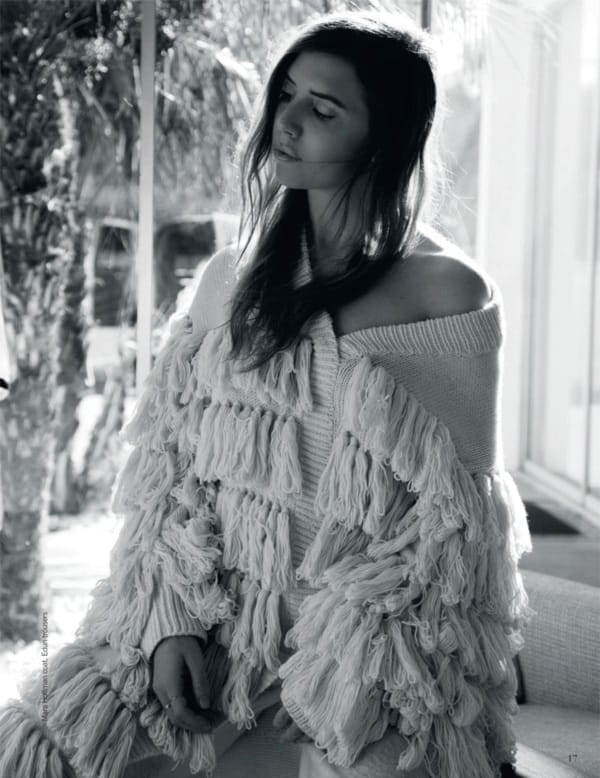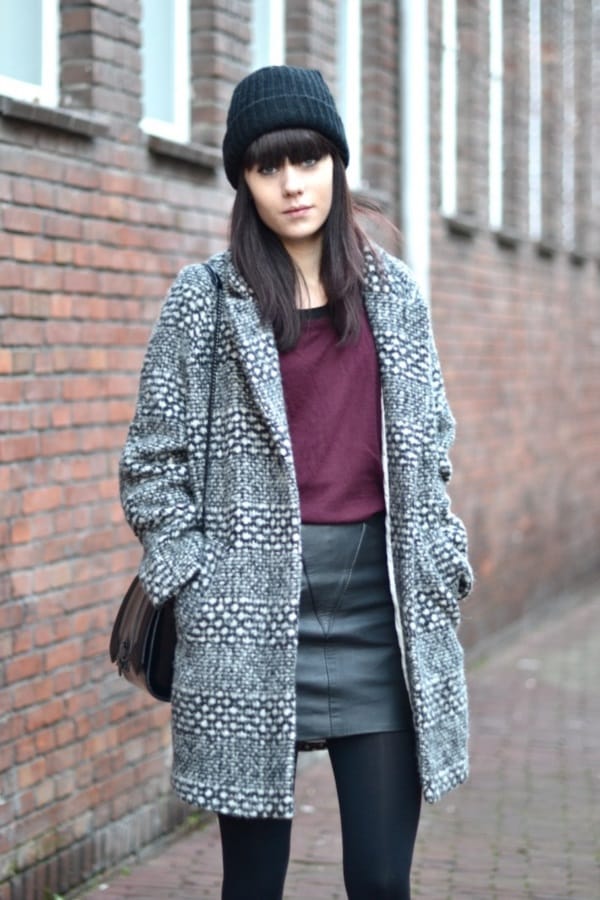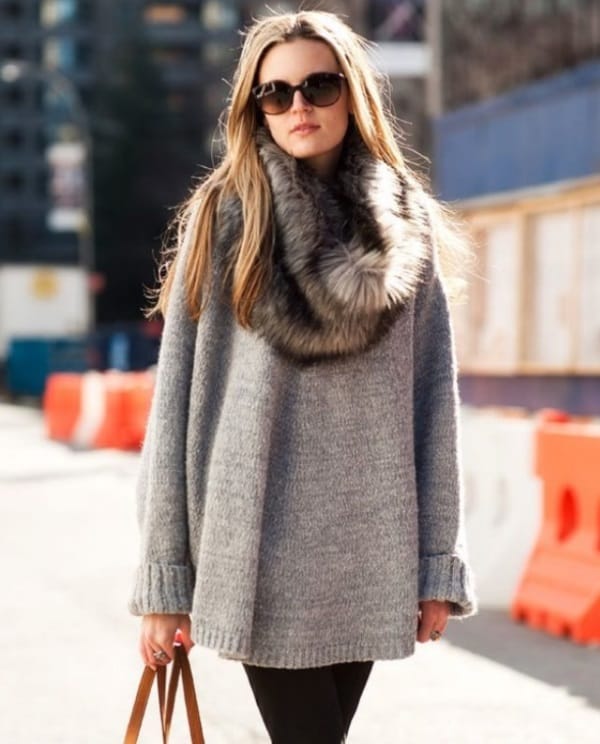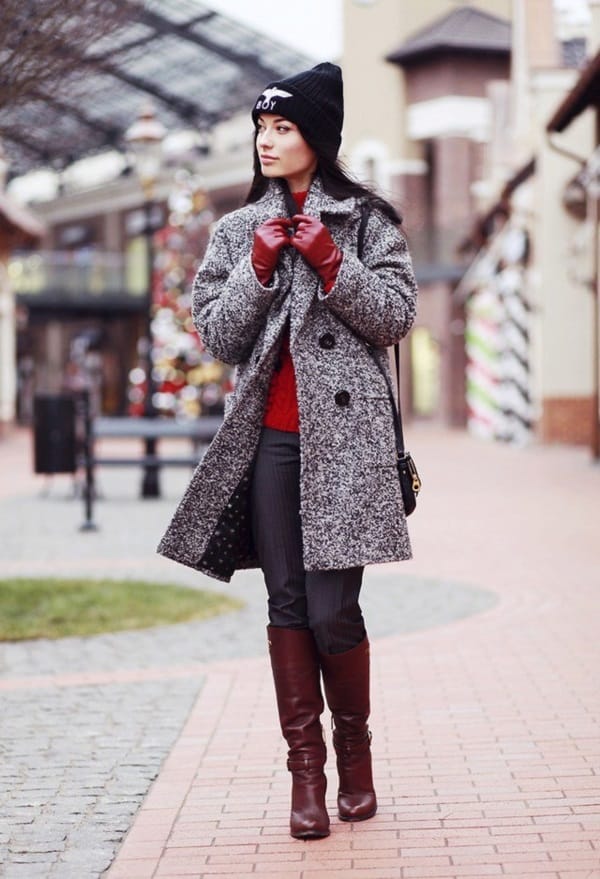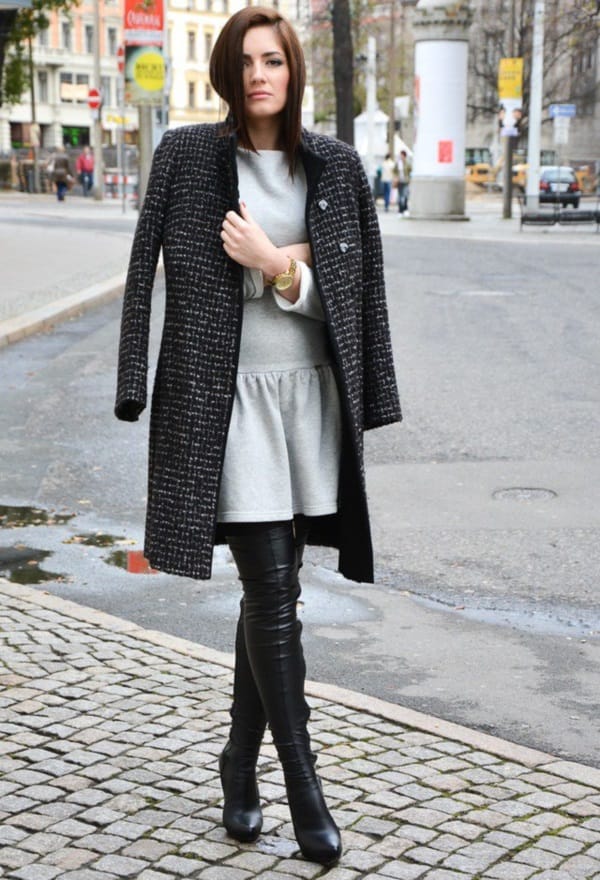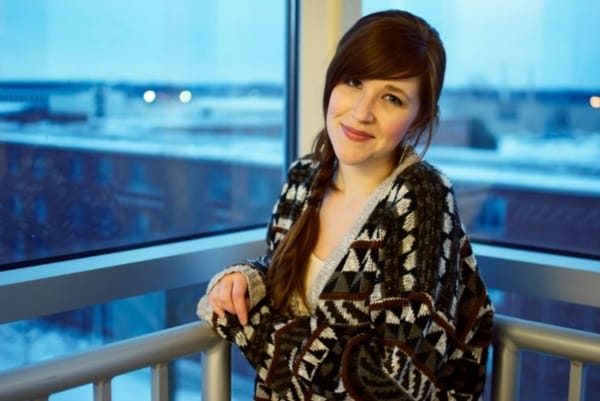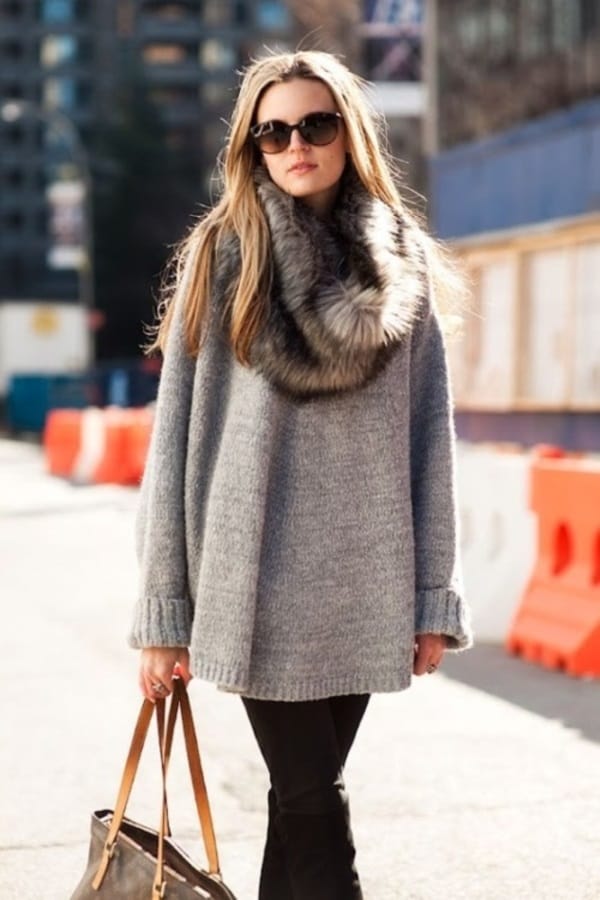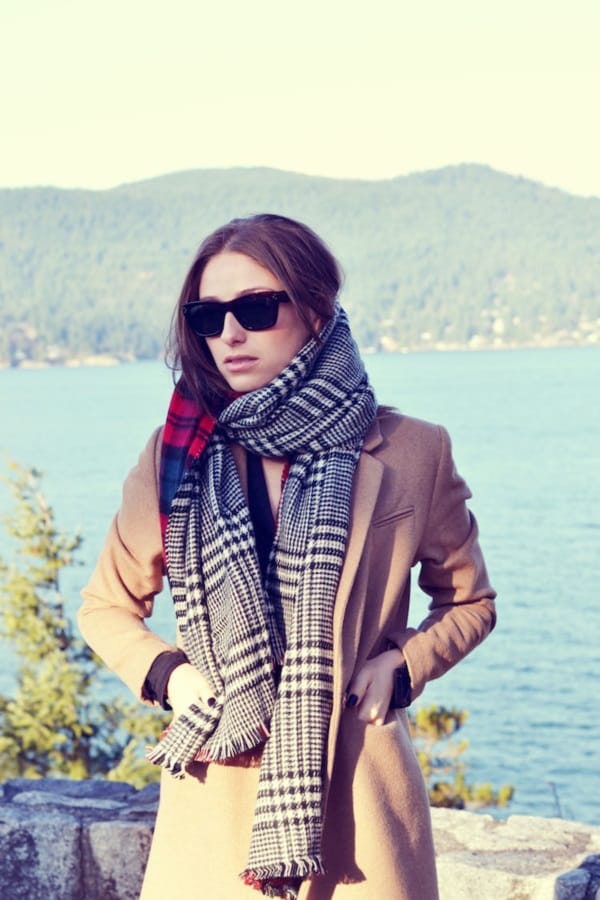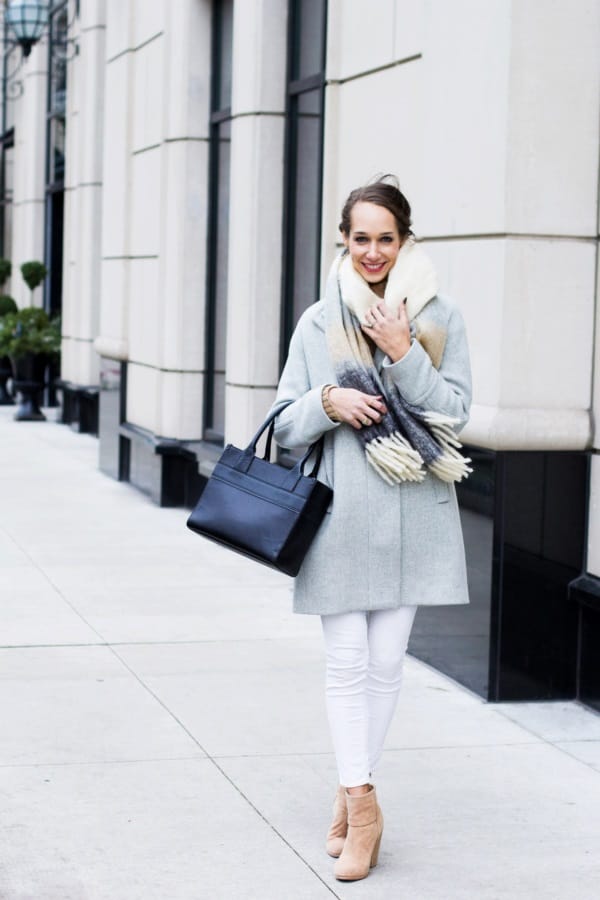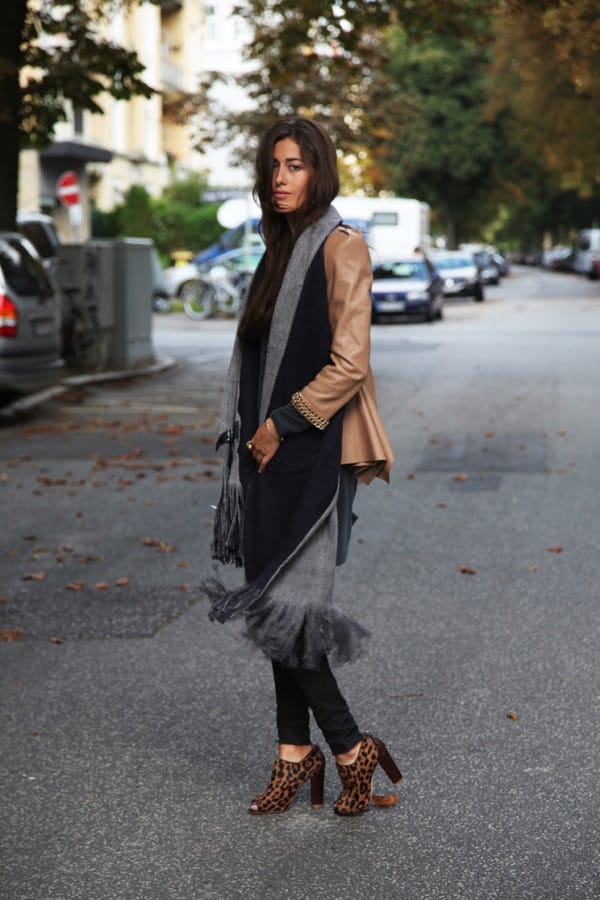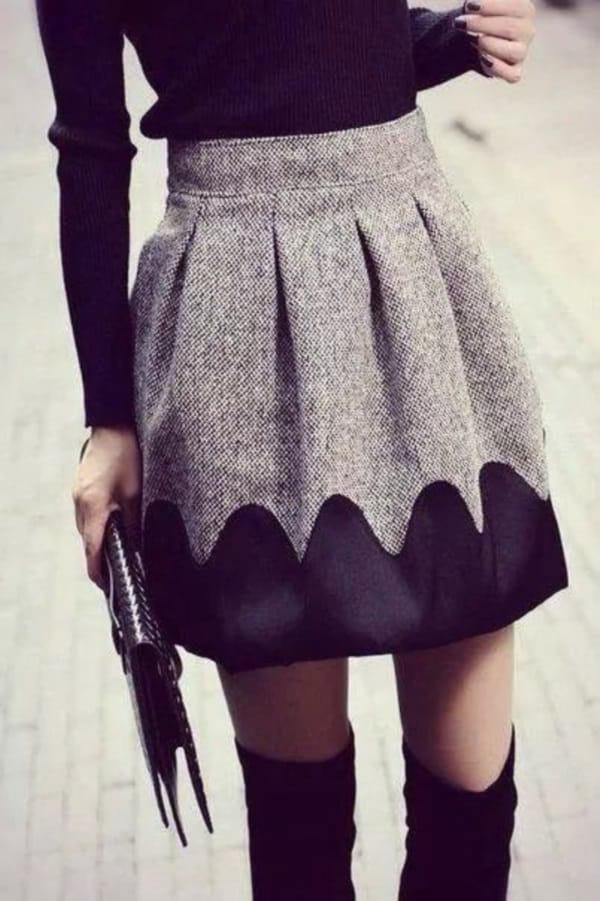 At last, we can just say that fashion statement keeps on changing with time and brings a lot new designs and styles with it. So, we just need to stay updated with the latest cuts and designs in the fashion industry to stay ahead from others. Not only just the outfits, we also need to stay updated in make-up and hairstyles that go well with cozy fashionable outfits for girls. Just be confident about what you wear and your confidence will make you look better and smart.