Piercings are nothing new in the present day. In fact, most body parts including ears, nose, lips, eyebrows, lips and plenty of other areas sport piercings, regardless of males or females. But have you ever wondered why ear piercings still remain the hot favorites? The fact experimentation can be carried out on a greater basis and the area is considerably longer than most other zones.

So keep aside your mundane look and add an element of jazz by flaunting amazing ear piercings.There are number of tragus piercing styles that can be applied to tragus of your ear. Here are few common cute ear piercing types and locations that can give serious inspiration and competition to many:
Cute Ear Piercing Types and Locations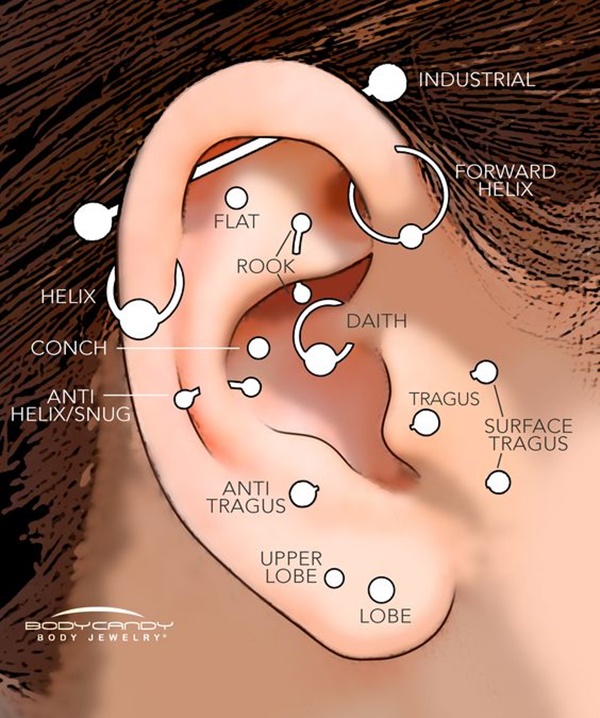 Standard lobe (single) piercing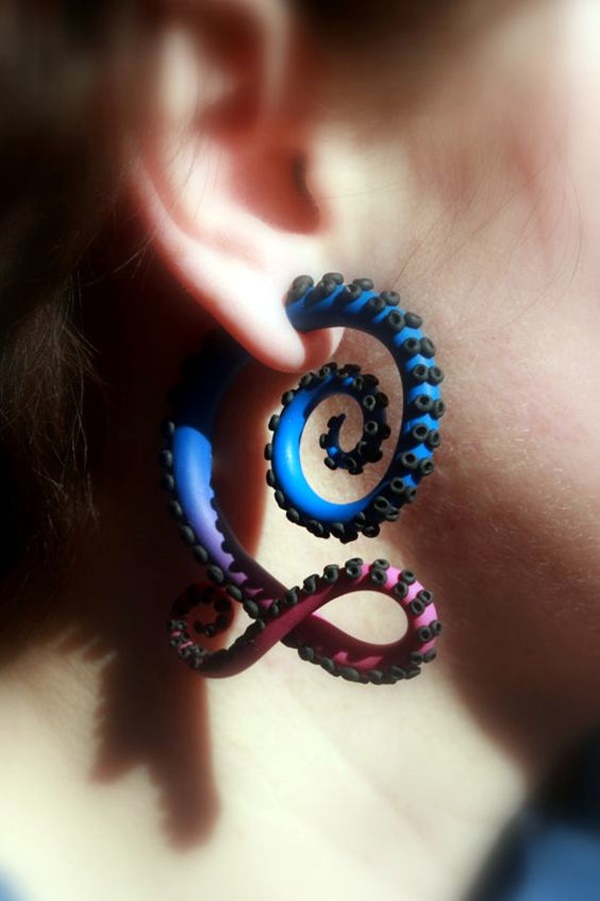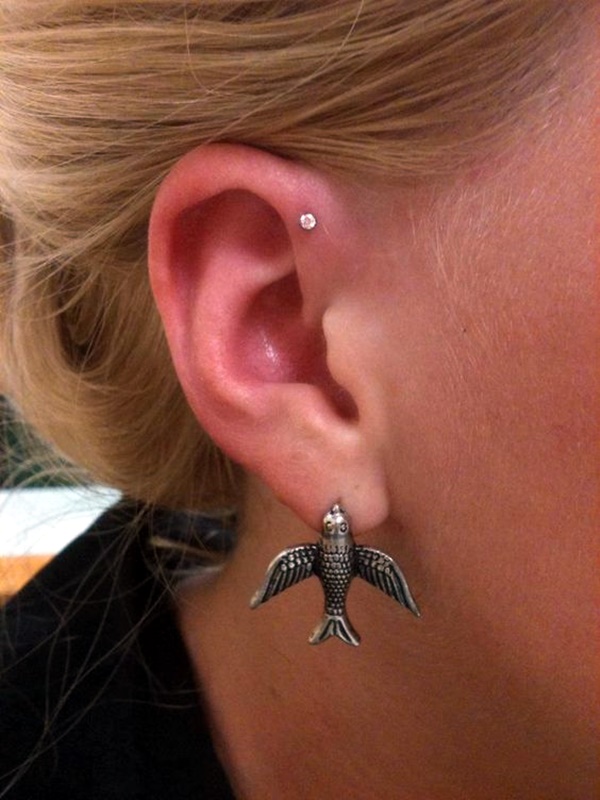 Perhaps this is the commonest piercing that we are aware of. Given the softness of the earlobe, girls get their piercings almost 6 months or a year after their birth. Apart from the simple and elegant look, boys feel it's trendy as well. Most cultures even stress on making it a compulsion as per traditions.
Double or Triple (lobe only) piercing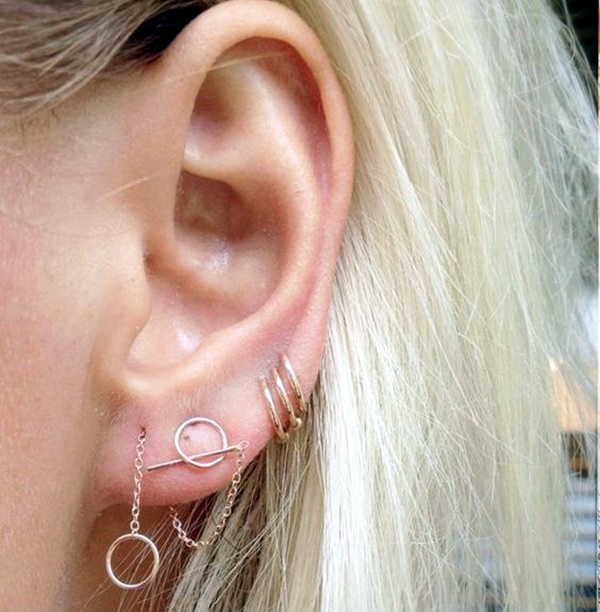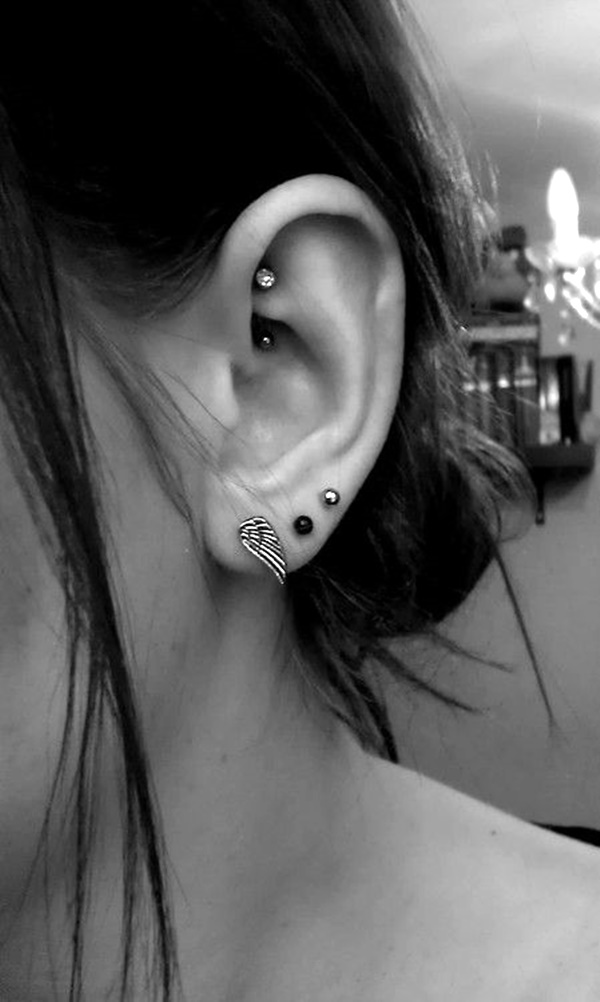 For the not so adventurous but someone who likes going a little bit more than the norm, the piercings can be done on the upper sections of eth earlobe following the first. This looks spunky and is comparatively less painful than most others, which are termed bold in society. While some stick to two, others go for three and even more (either one ear lobe or even both).
Graduate piercing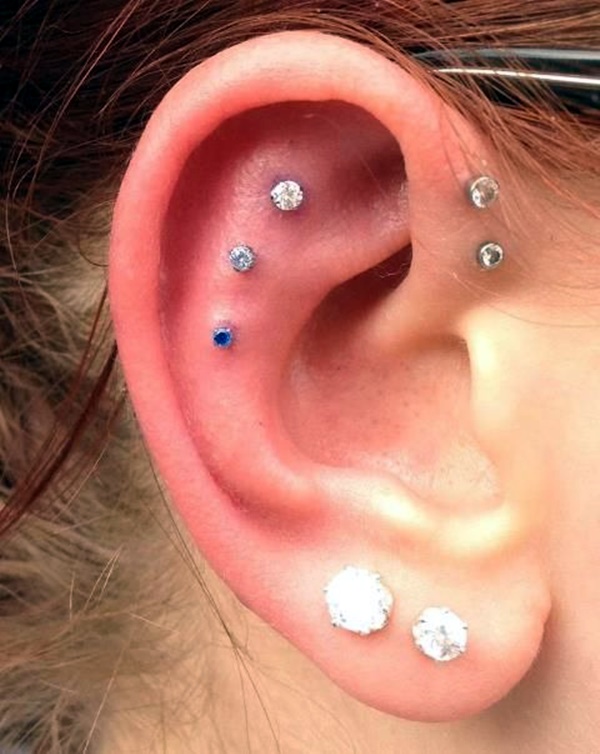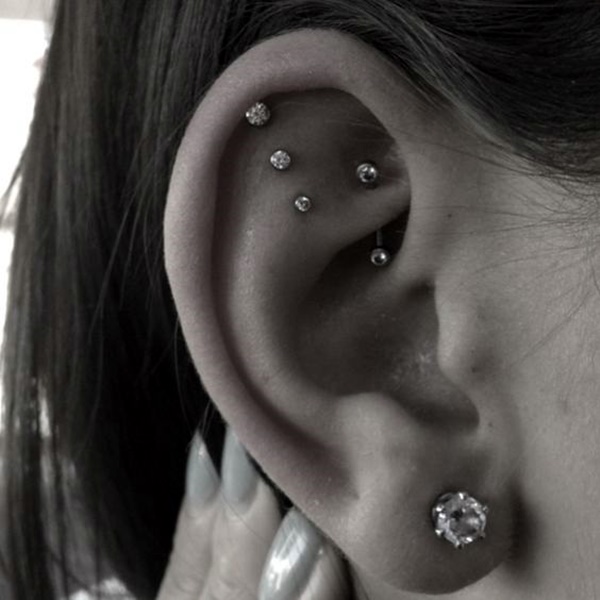 This follows the previous where three or more piercings are done on either one or both the earlobes such that it flaunts the same designed earrings of different sizes along the piercings. While sticking to shining gems studs is a safe option, the last one along the lobe can have a hoop to break the monotony. This one looks stunning and can turn the heads of many even in the crowd.
Helix piercing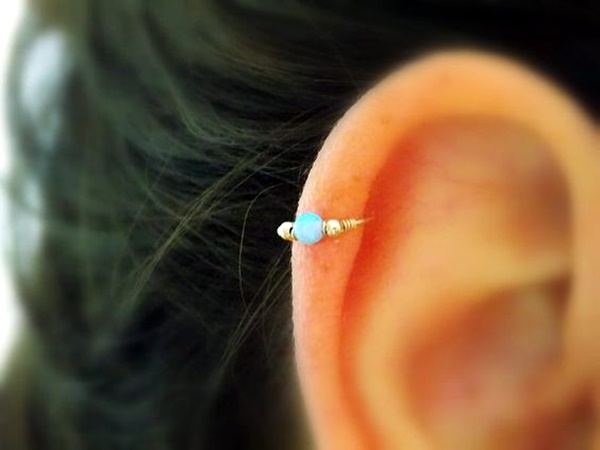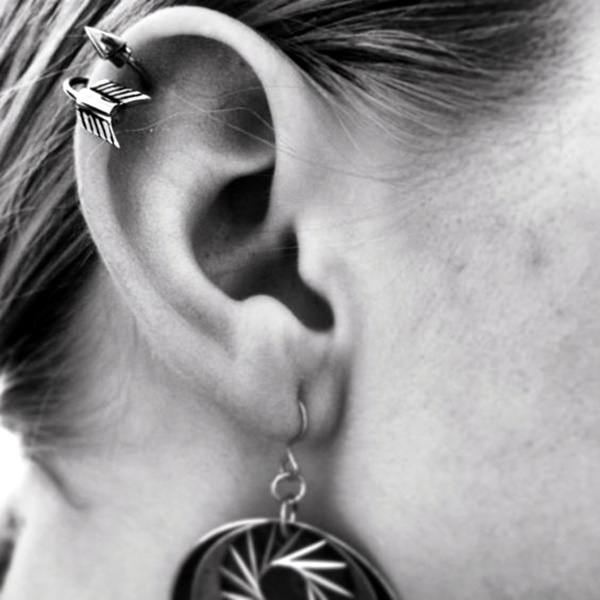 Once this piercing was a symbol of rock stars and metal heads, but now it has gone further. Regardless of one's passion for rock and punk music, most teens and even adults choose this piercing on both their ears and sometimes just a single one. This is somewhat painful and piercing guns are no doubt the preferred choices for making this kind of piercing. The demand and craze of navel piercing is increasing in youths, So we bring few cool examples of navel piercings.
Snug piercing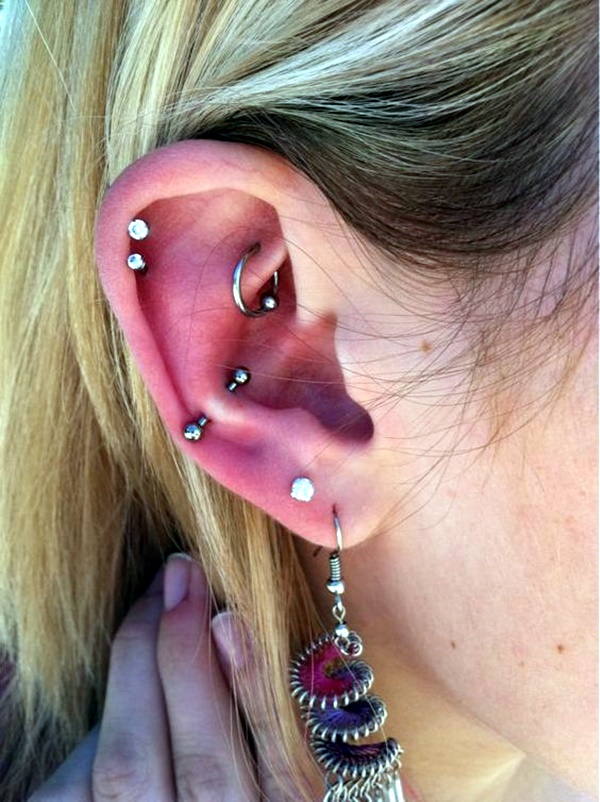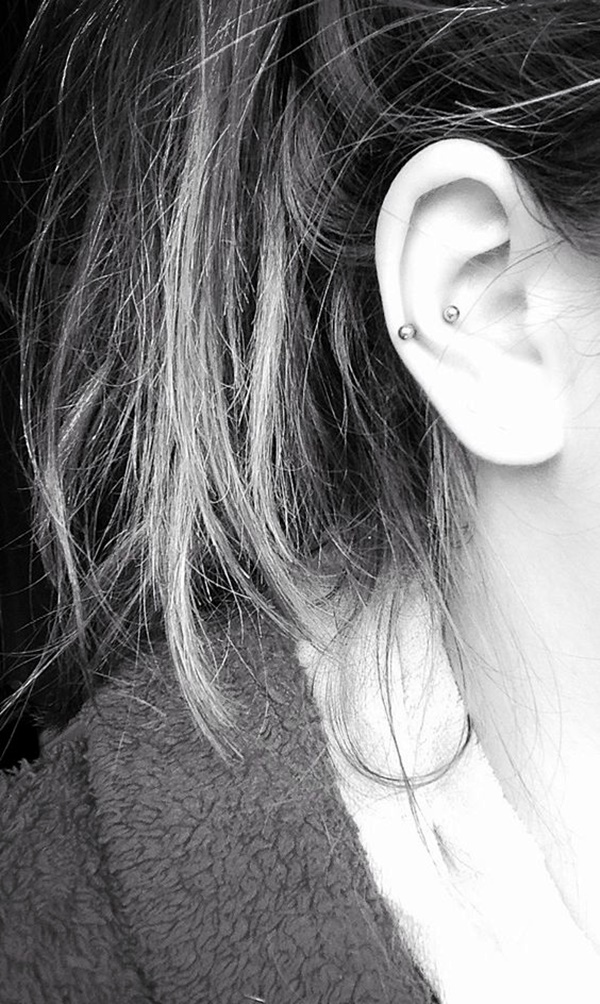 This section is the adjacent, inner ear part of the helix. The cartilage not being very deep, it's also called anti-helix. You can choose hanging balls or a spunky ring as accessories to appear super cool and stylish when making this piercing. Body Piercing is an art that can enhance the look of human body. Here we have explained 12 types of body piercing.
Rook piercing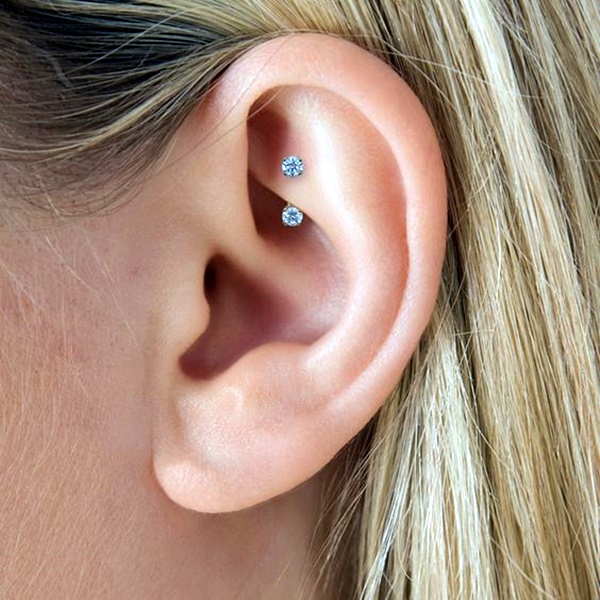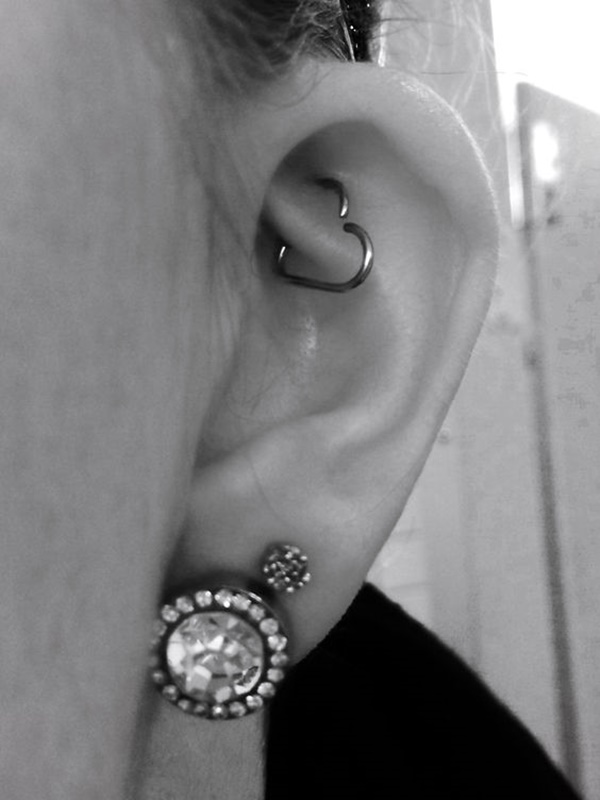 Definitely trendy but not an easy one to do, this piercing is done on two cartilages; exactly where the cartilage tends to fold on the upper inner ear. Given the region and the skin texture there is a lot of chance that the region might be inflamed and pain increases. Once the region heals, a sparkling stud on either side can do the wonders.
Tragus piercing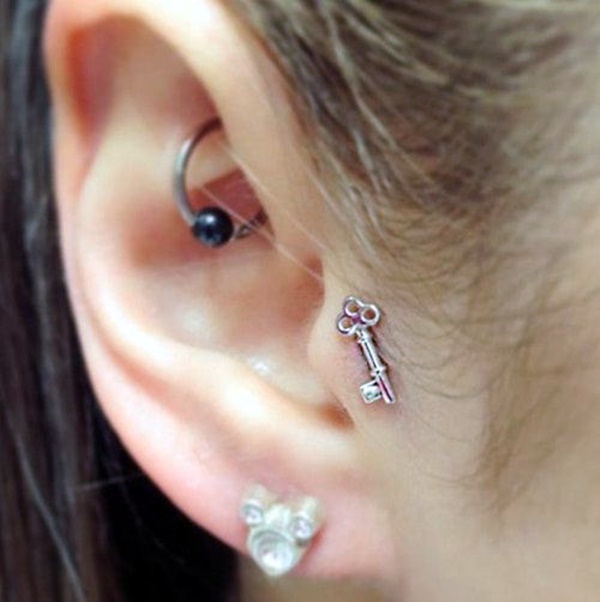 Not a very popular one, given how the region is prone to infections and irritation. While doing this type of piercing, the outer section of the ear falls right inside the face, where the needles must be set. In much the same way as the above, small glittery studs look amazing here.
Anti-tragus piercing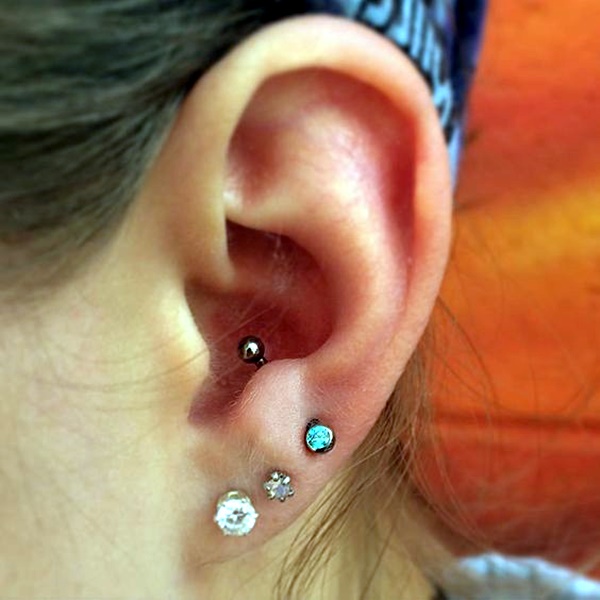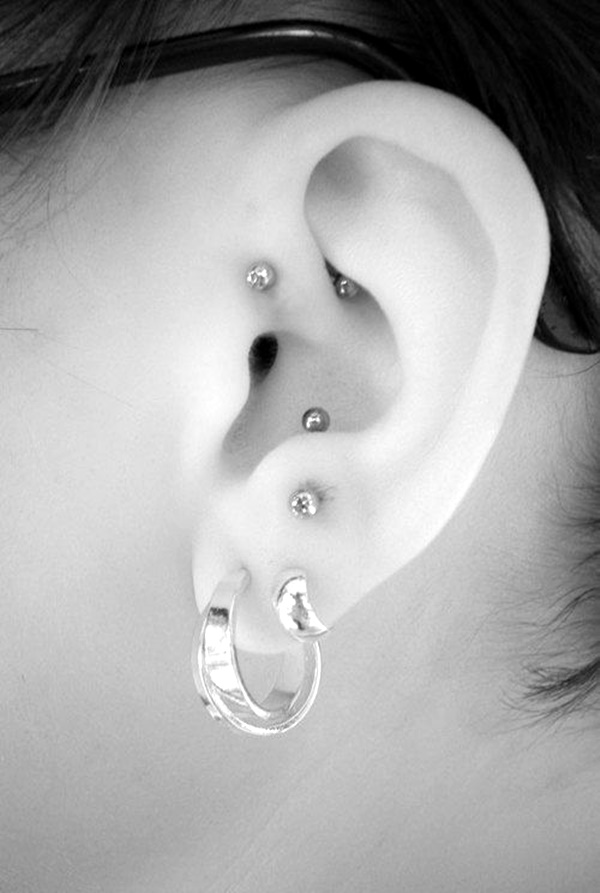 Similar to the former, this is however a safe option than tragus. So, one doesn't face similar pain or discomfort or irritation when the piercings is made. Keeping it simple is the way to go, so a sleek ring should be fine.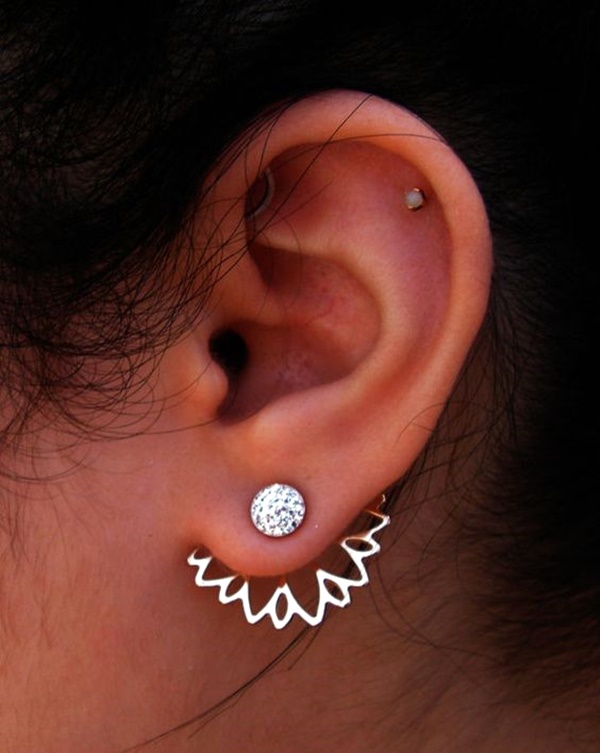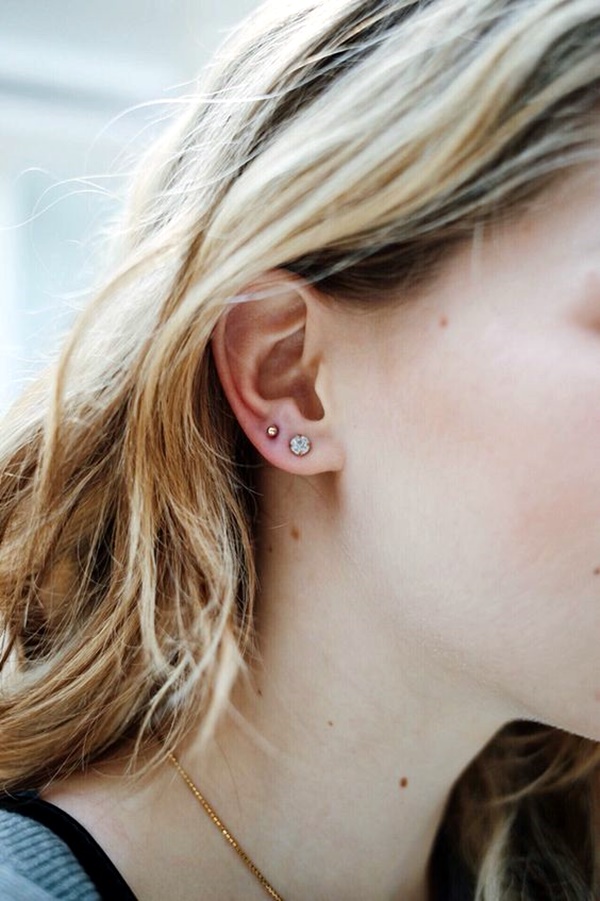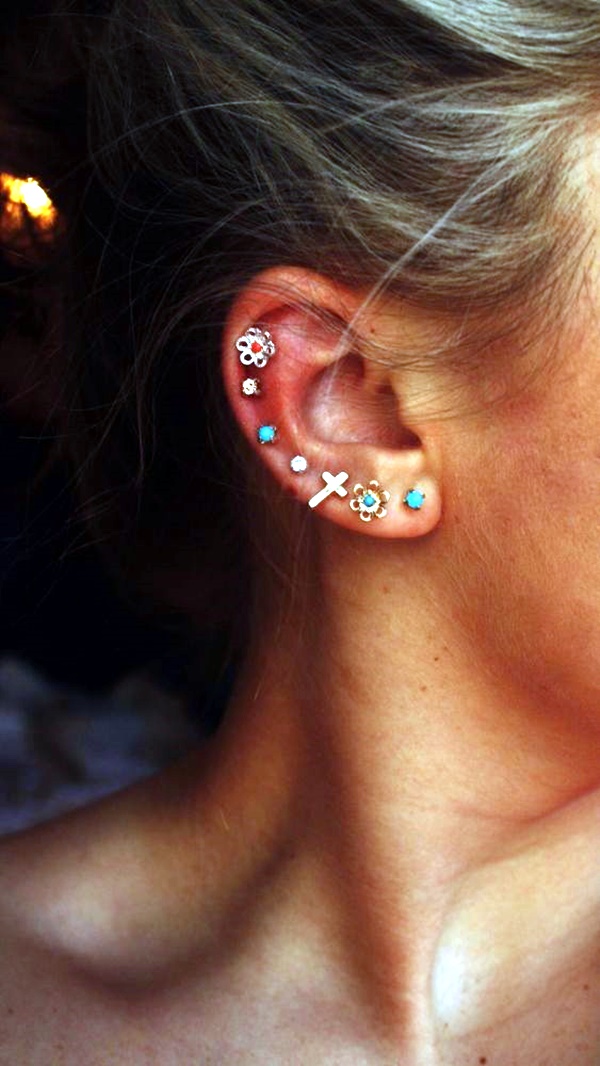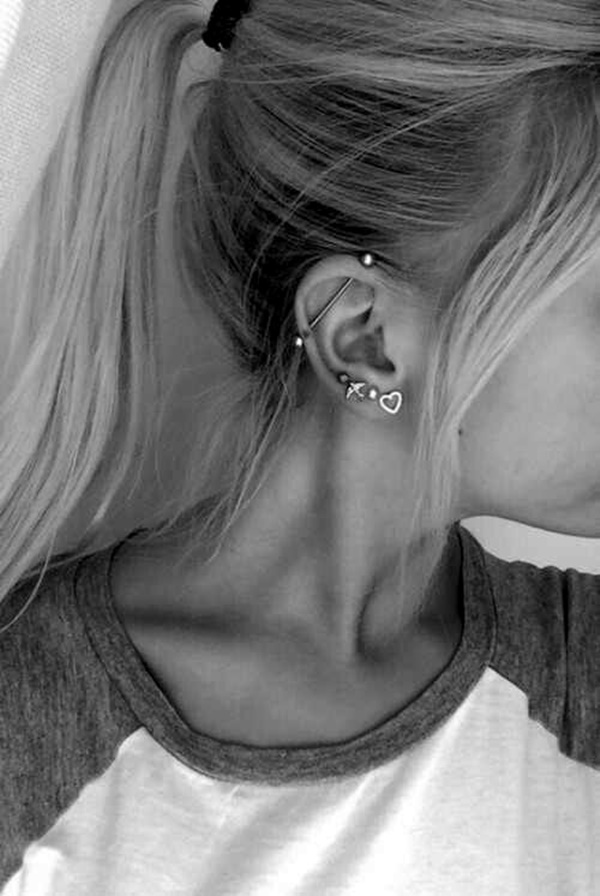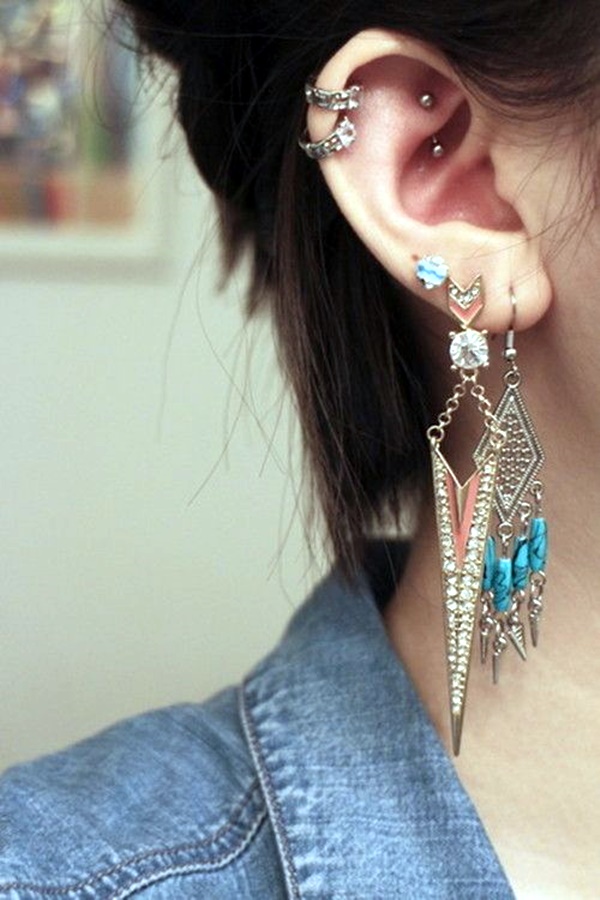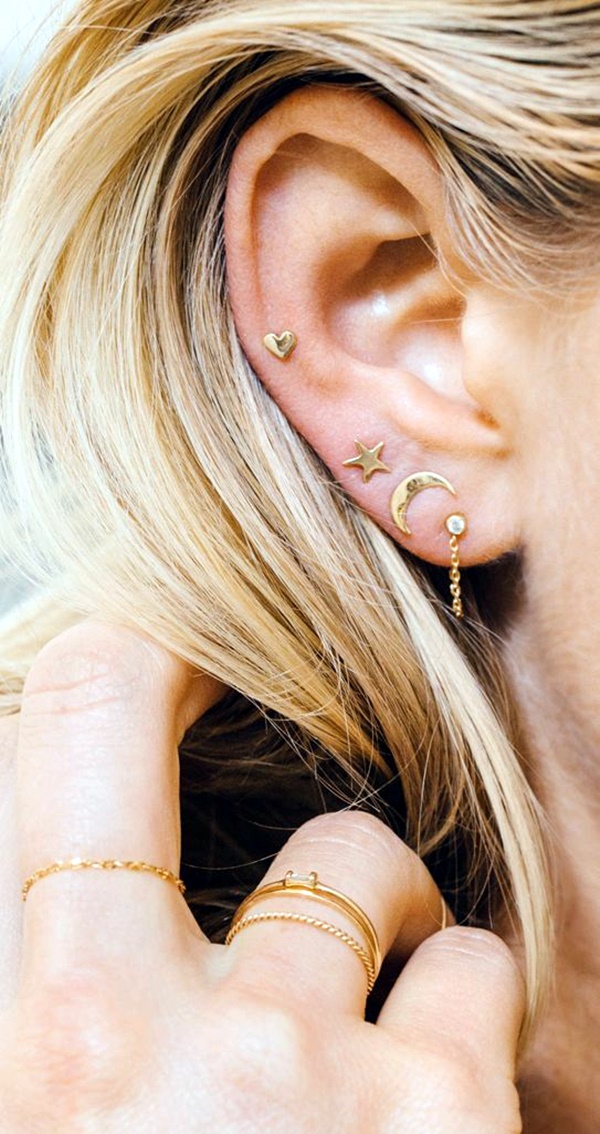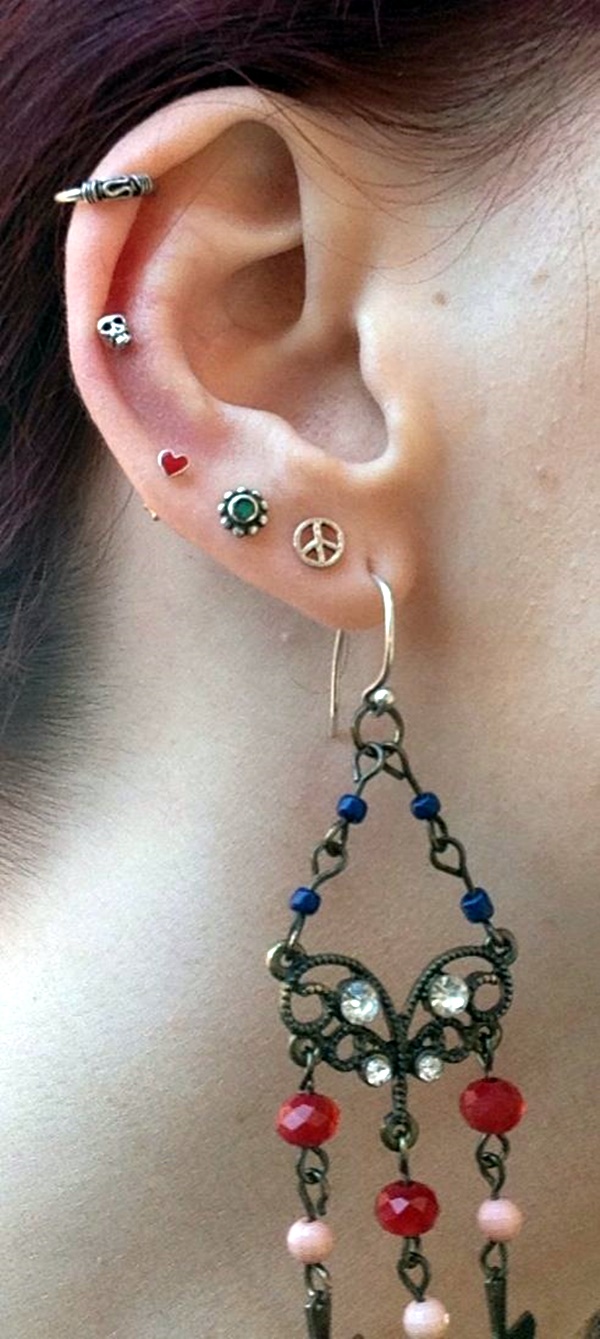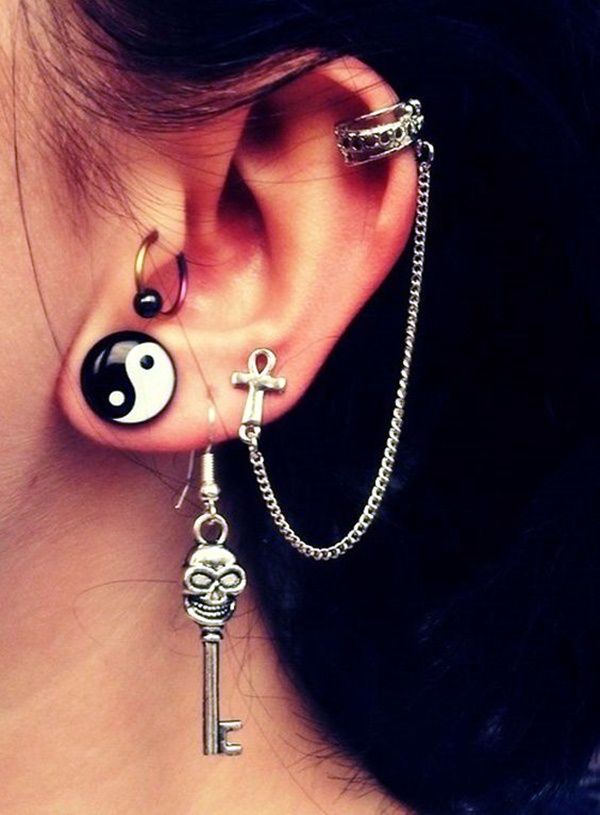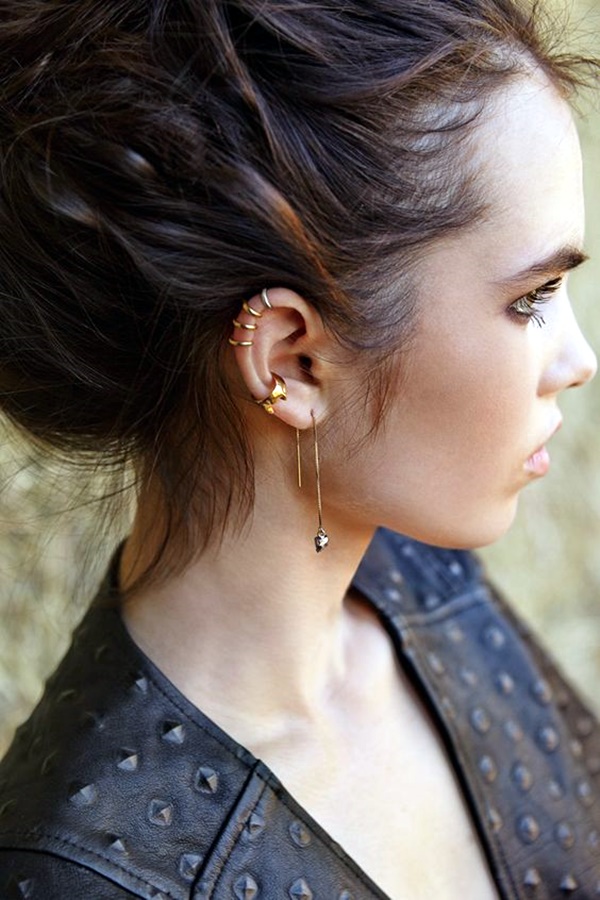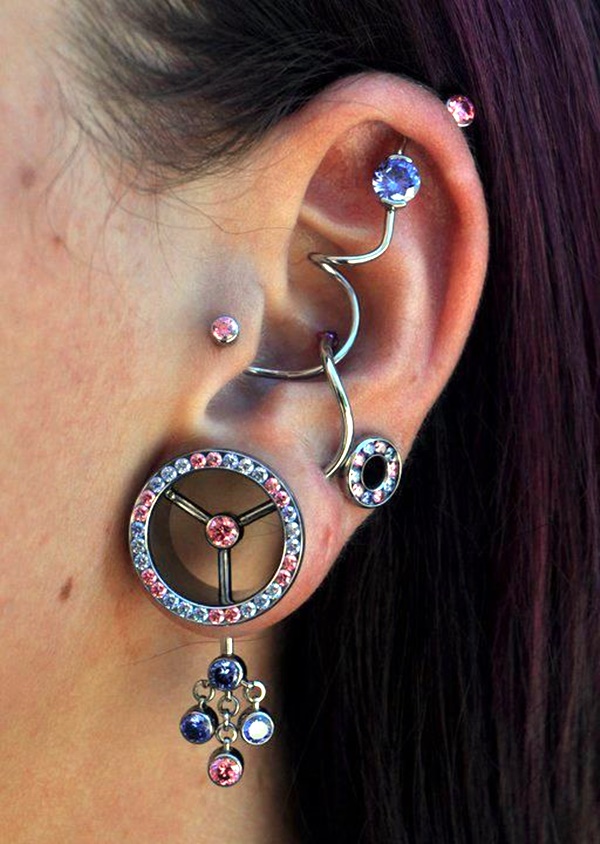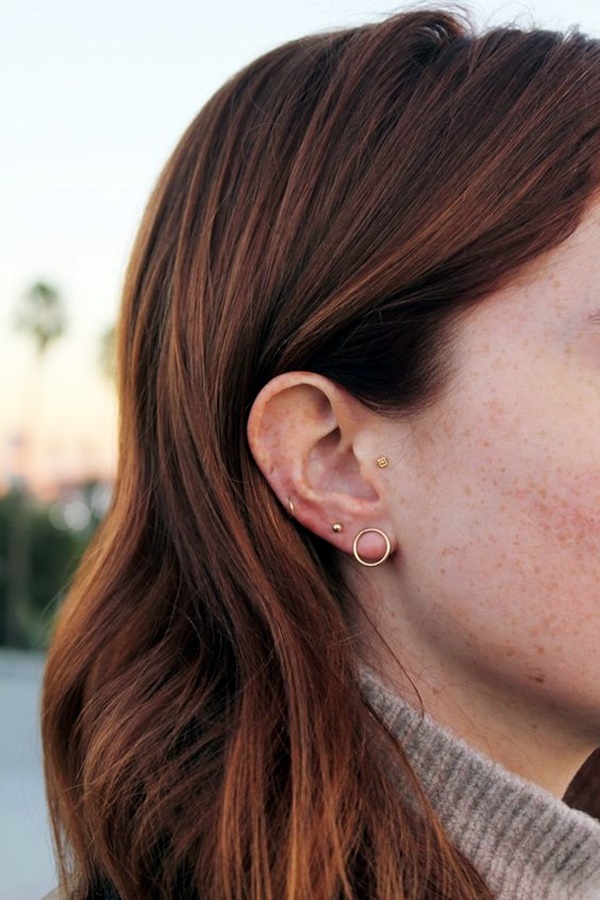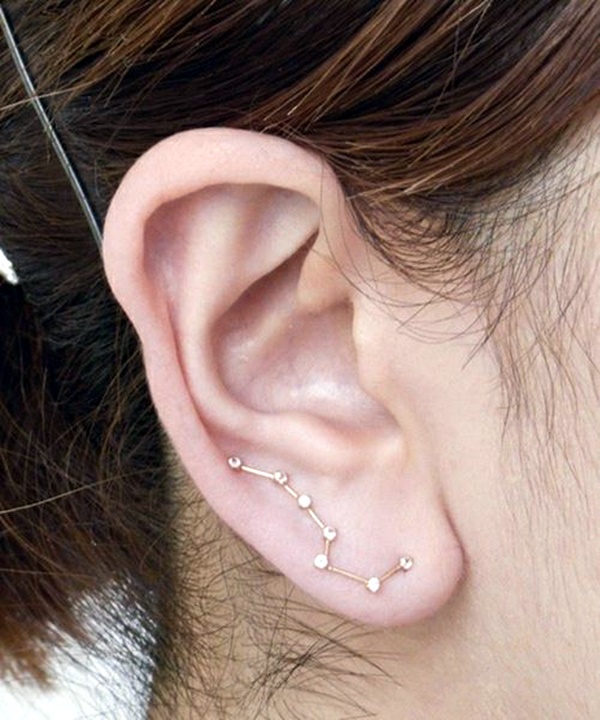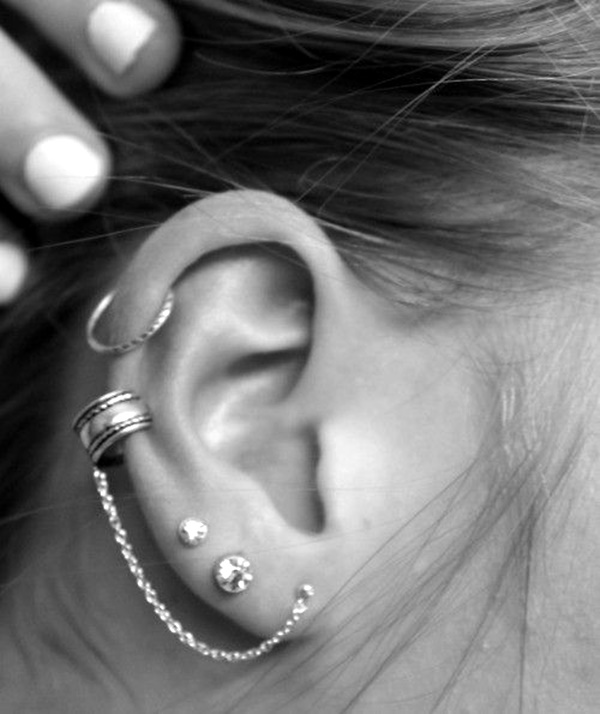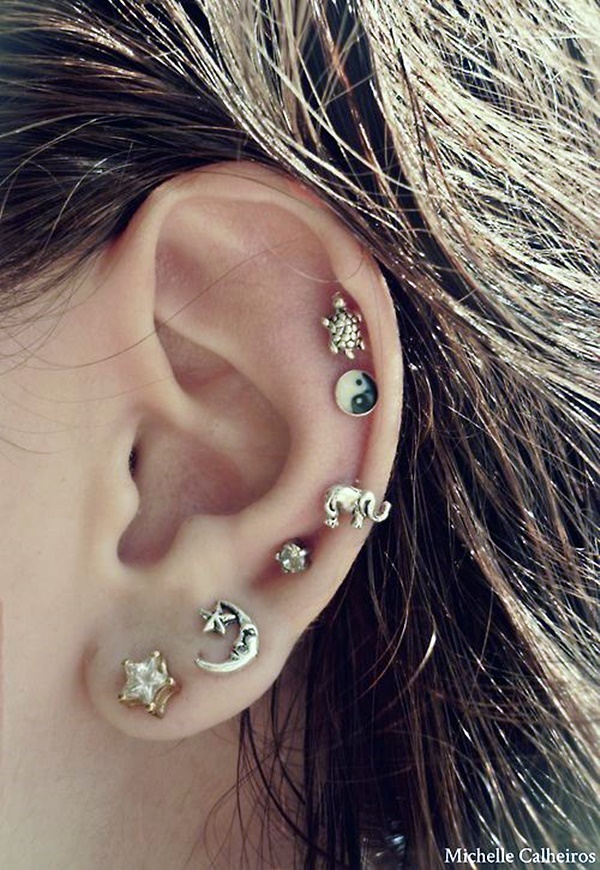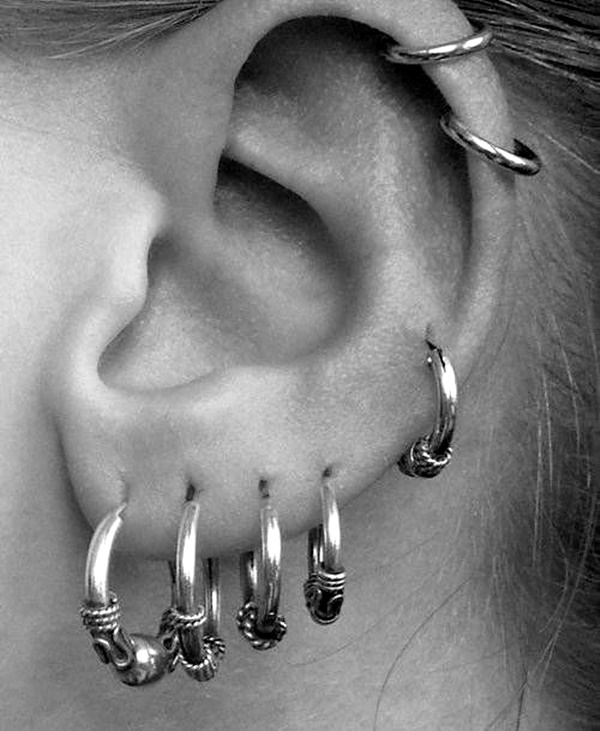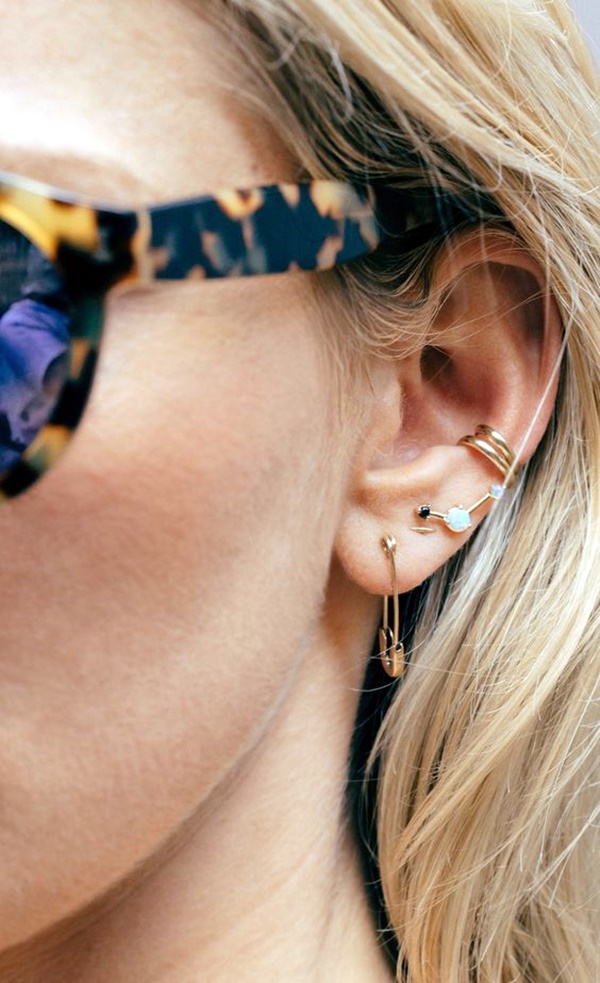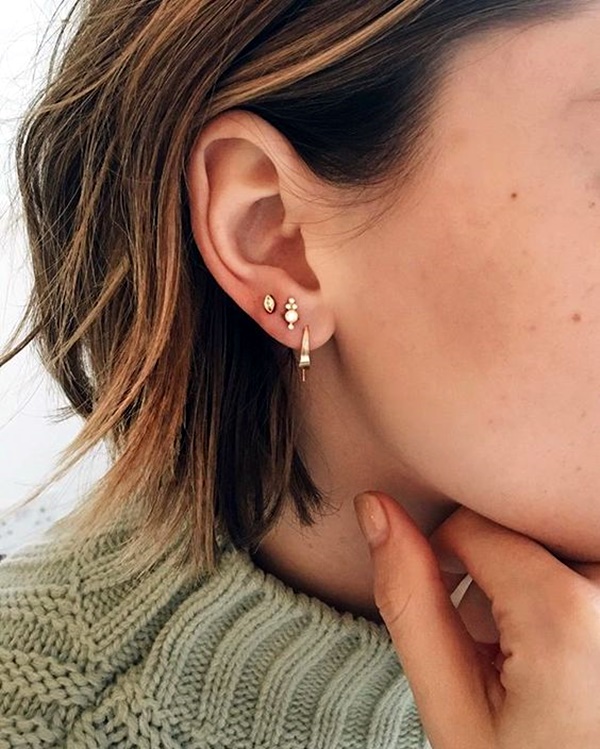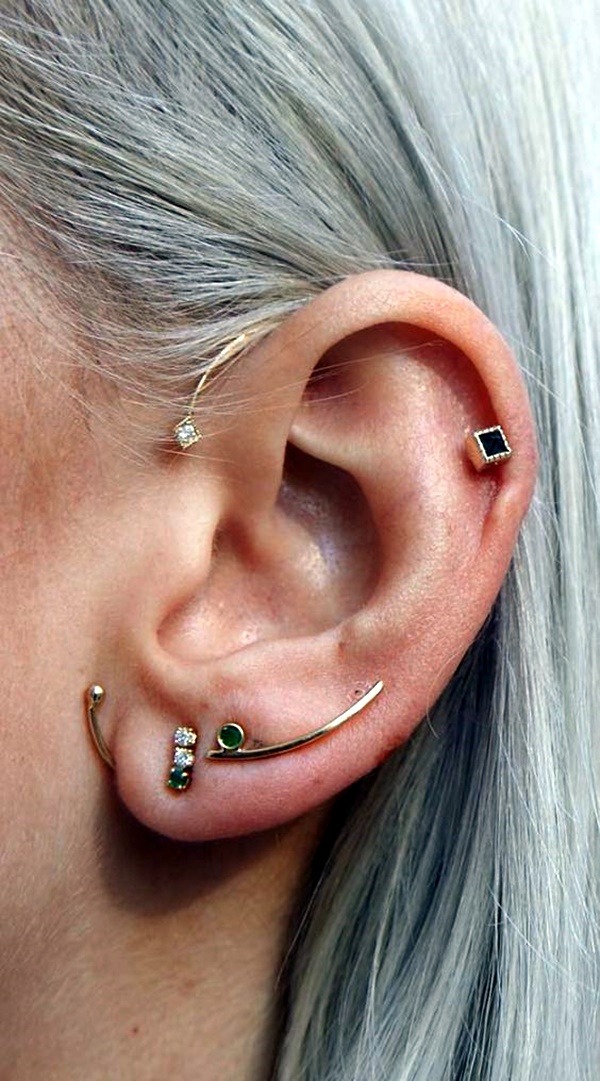 There is plenty of other cute ear piercing types and locations that you can go for. But the idea is to keep the trend alive, without going over the top!