Summer is just around the corner! It's almost time to show off our beach ready bodies and enjoy a lot of sun! The temperature is rising, but your head's shouldn't be! It can be a hard task figuring out your summer clothing due to the heat and not wanting to look good because everything will just melt off, right? There's still no need to get frustrated ladies! Check out these cute summer outfits and welcome summer in style.

Before we get on to the super cute summer outfits here are some tips to make your summer game on point.
Lightweight bottoms like slouch pants are perfectly breezy and won't stick to your skin like thicker jeans would when it gets hot.
Go for brighter clothing like Summer colors such as Yellow, Pink, Blue, Green, etc.
Find cute Summer inspired clothes such as Beach patterned skirts, Hawaiian shirts, sunflowers, etc.
If you're the type to get chilly quickly, opt for a lightweight material cardigan for the night time.
Cute Summer Outfits
Classic combo:
You can't beat a blue and white combination when it comes to Summer fashion because it's marine colors. Grab yourself some white short shorts and a plain blue tee for a laid back Summer outfit.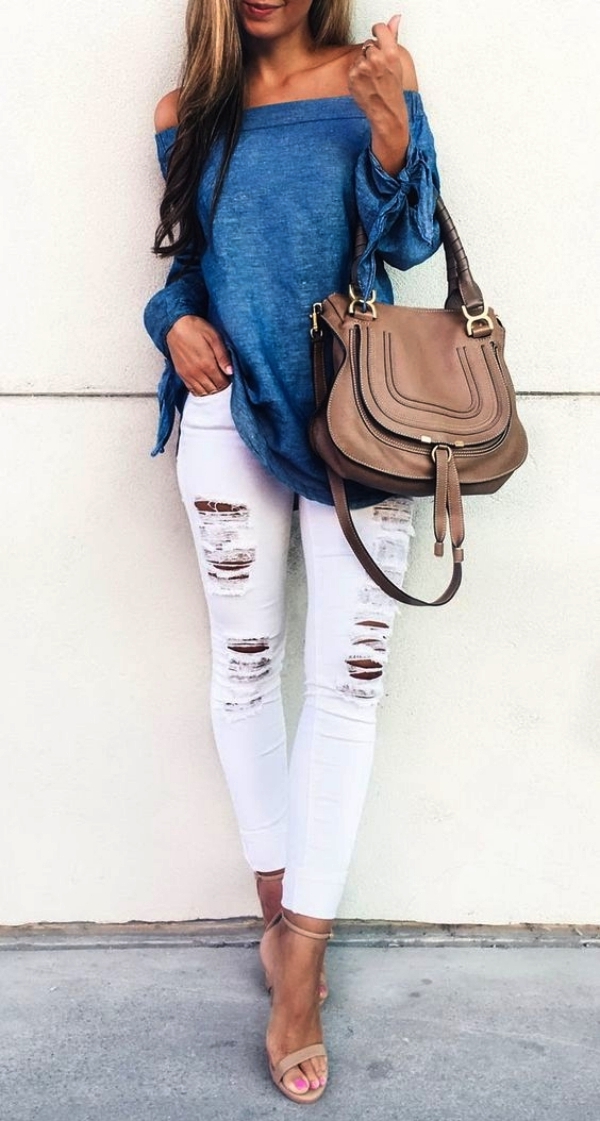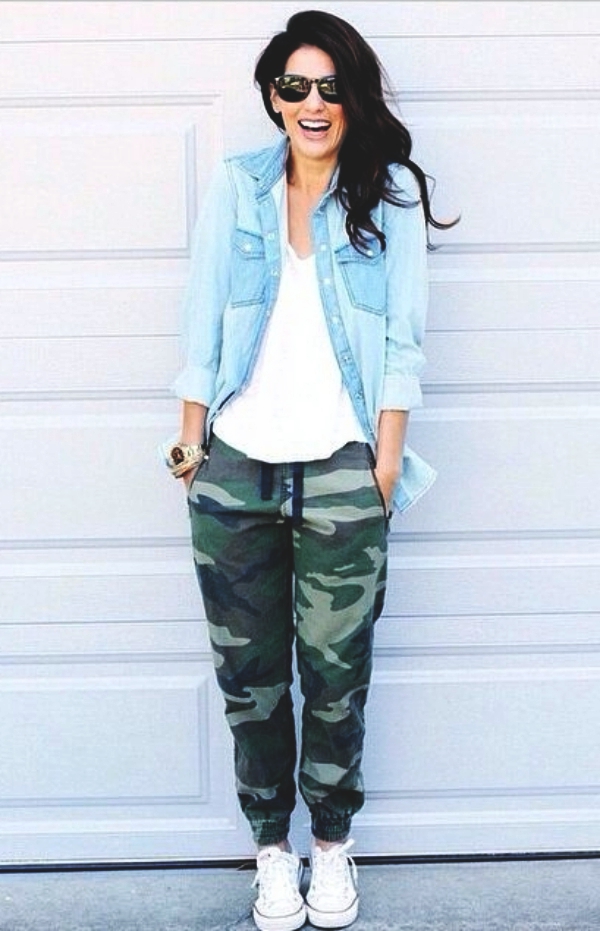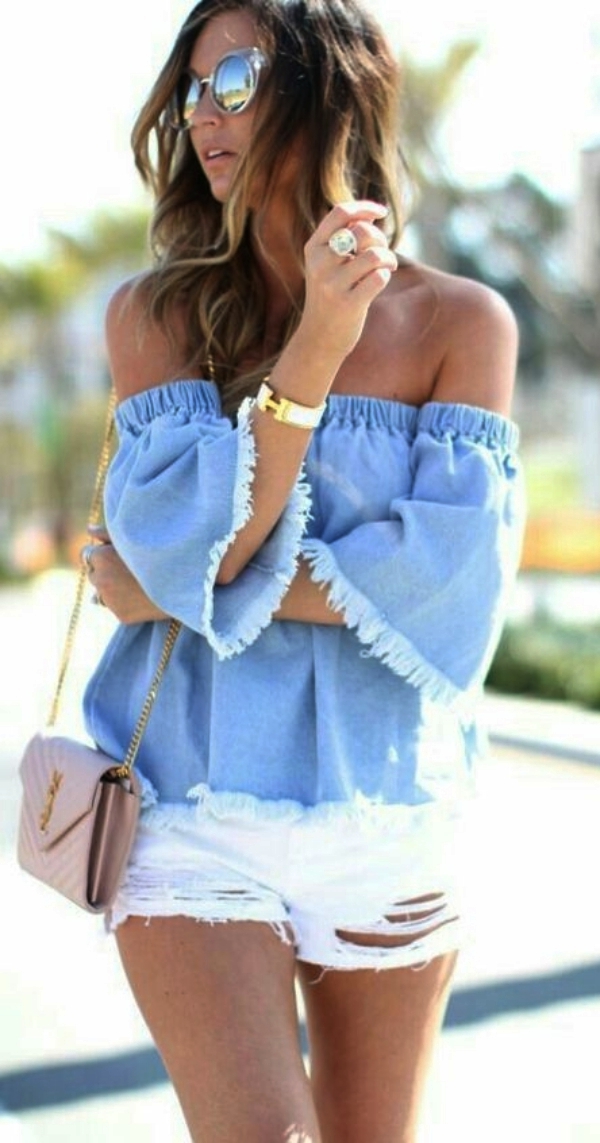 Off shoulder:
Off the shoulder tops are a staple for Summer fashion. Pair up an off the shoulder crop top with some Daisy Duke shorts for the ultimate casual and cute Summer outfits.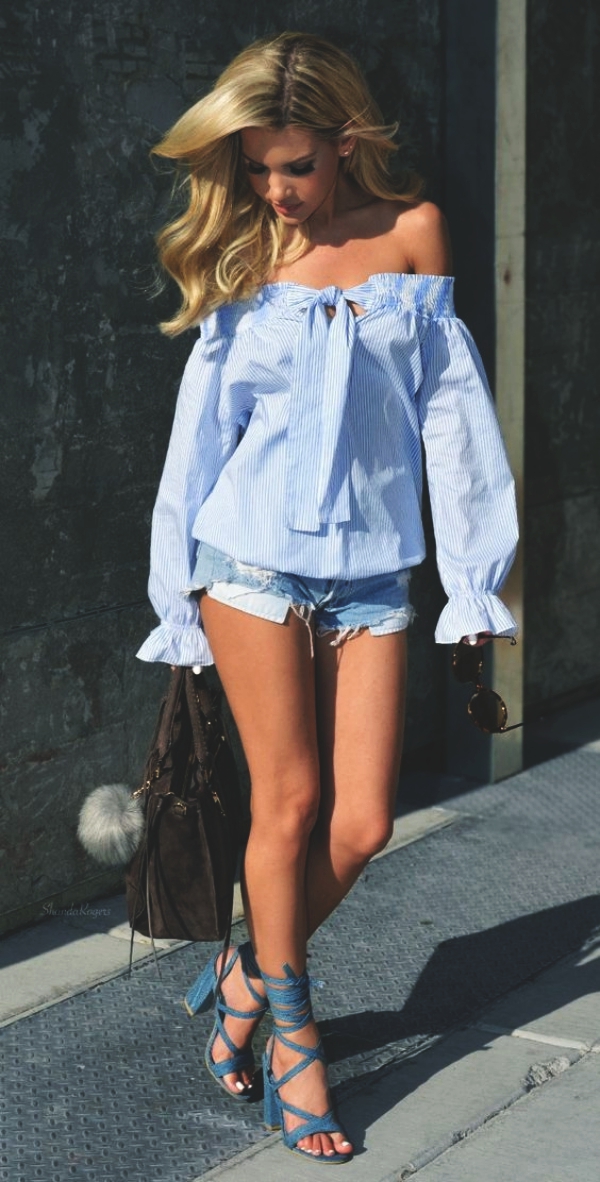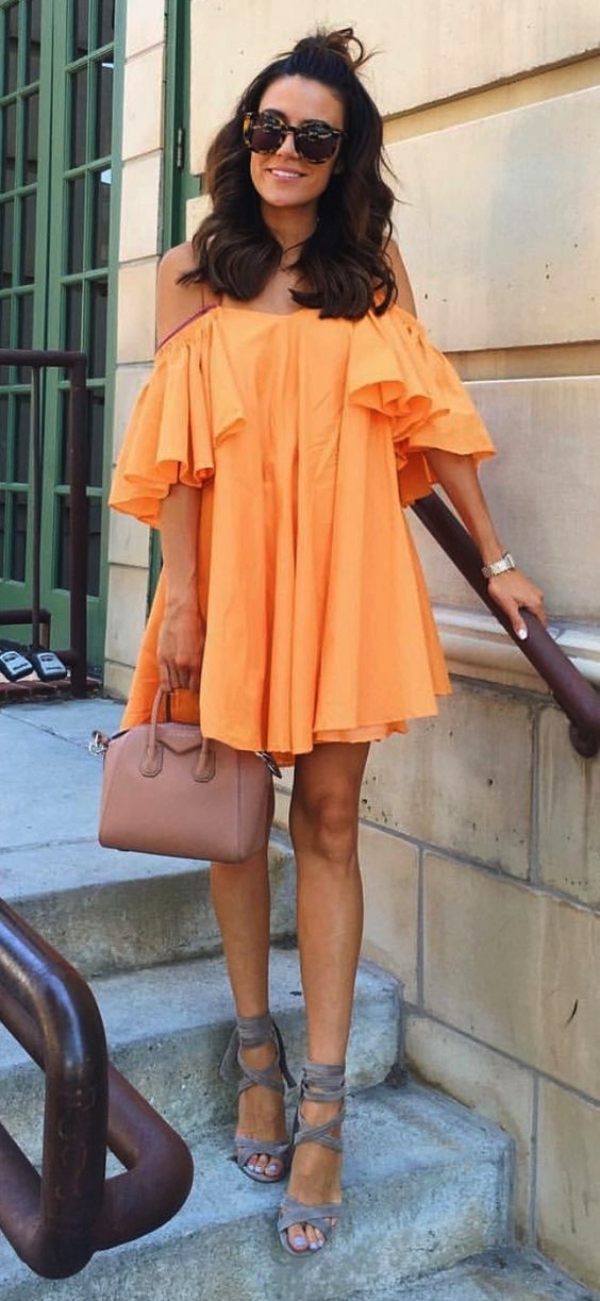 Lace dress:
For a super flirty Summer outfit, a short strap lacy dress with a plunging neckline will sure make people's head turn.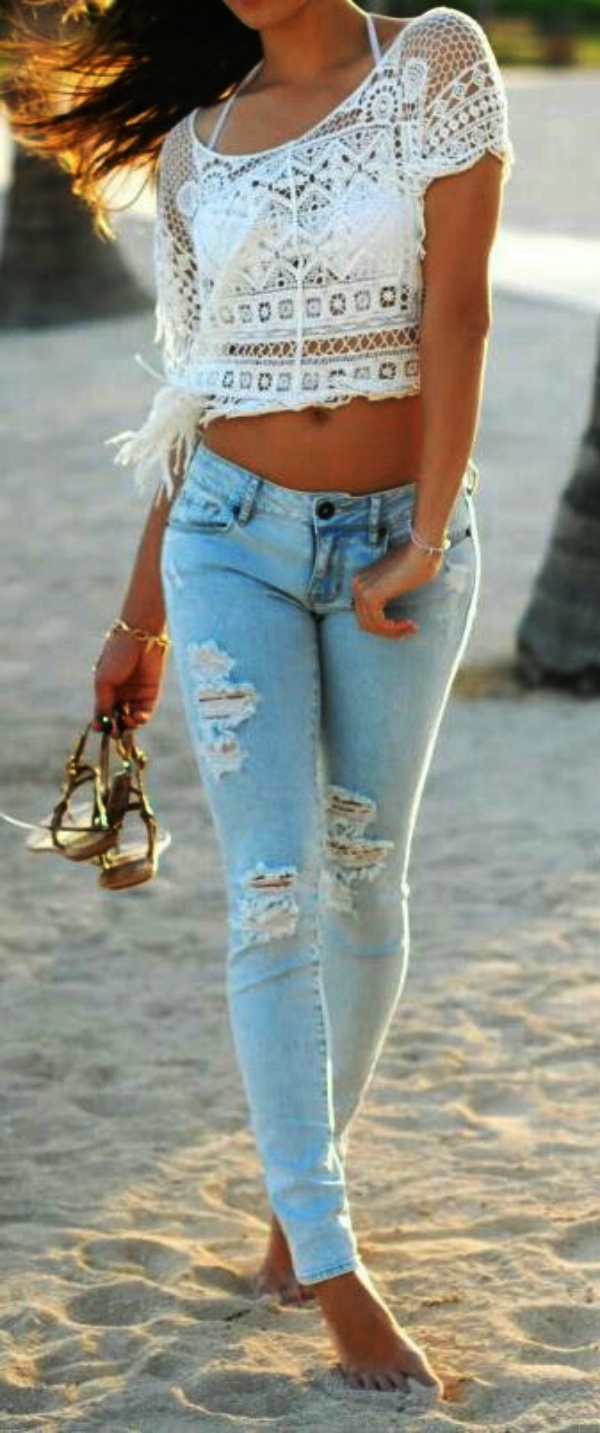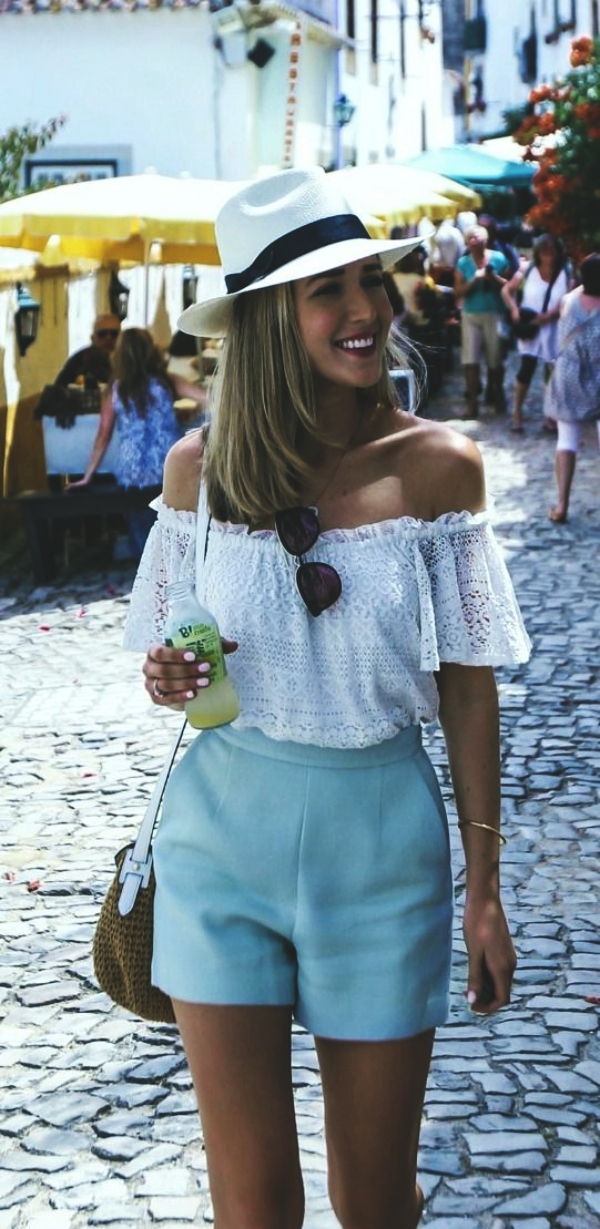 Boho style:
Trade up your trousers for chiffon or boho pants for a more breezy and comfortable bottom wear. Tuck in a simple solid colored shirt and you'll be work ready for Summer.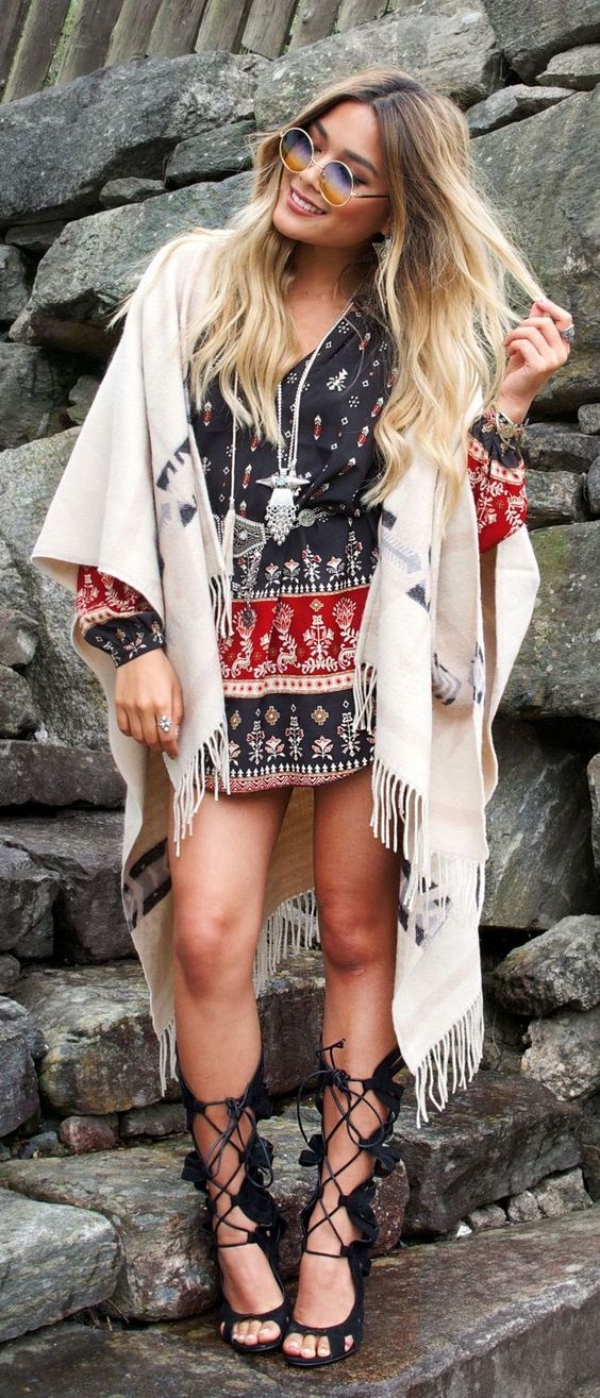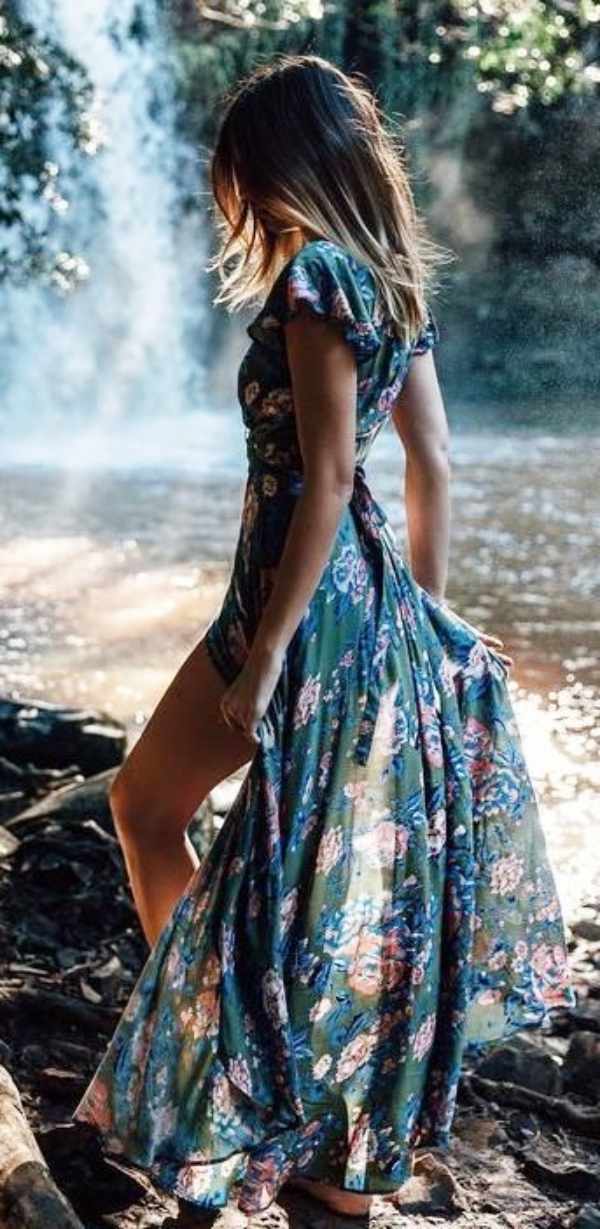 Summer skirt:
Pick out Summer colors, like yellow, for your skirt and partner it up with a patterned top for a professional and stylish work outfit.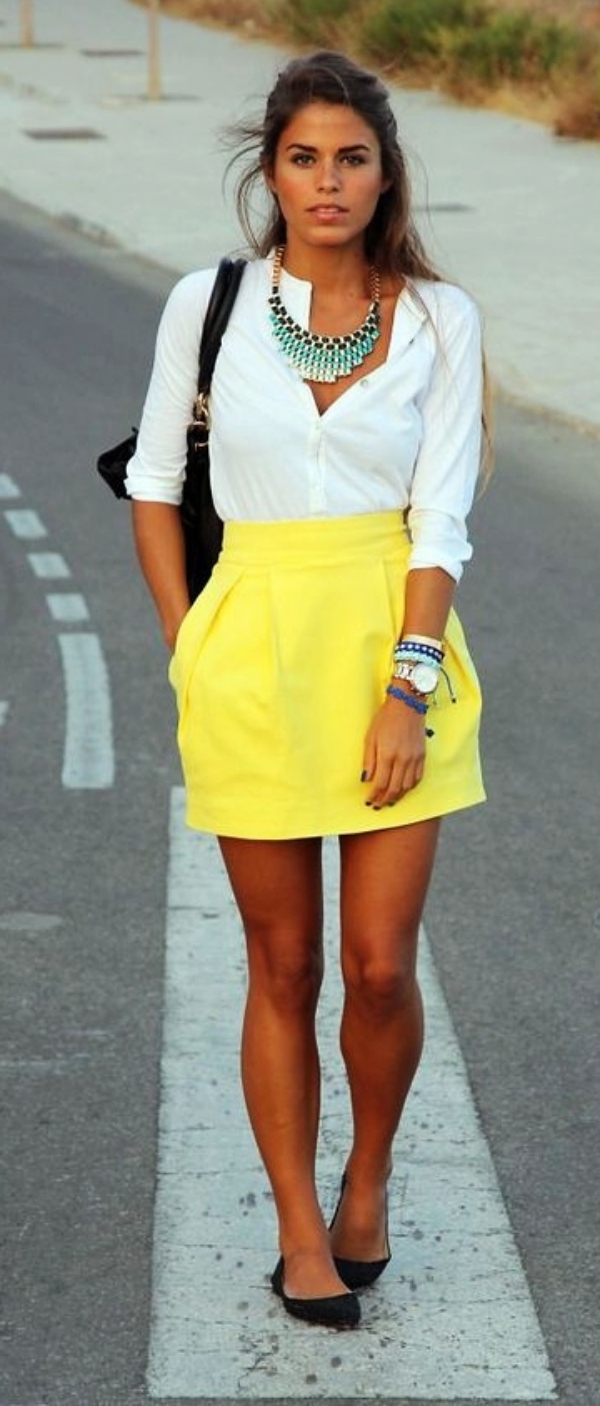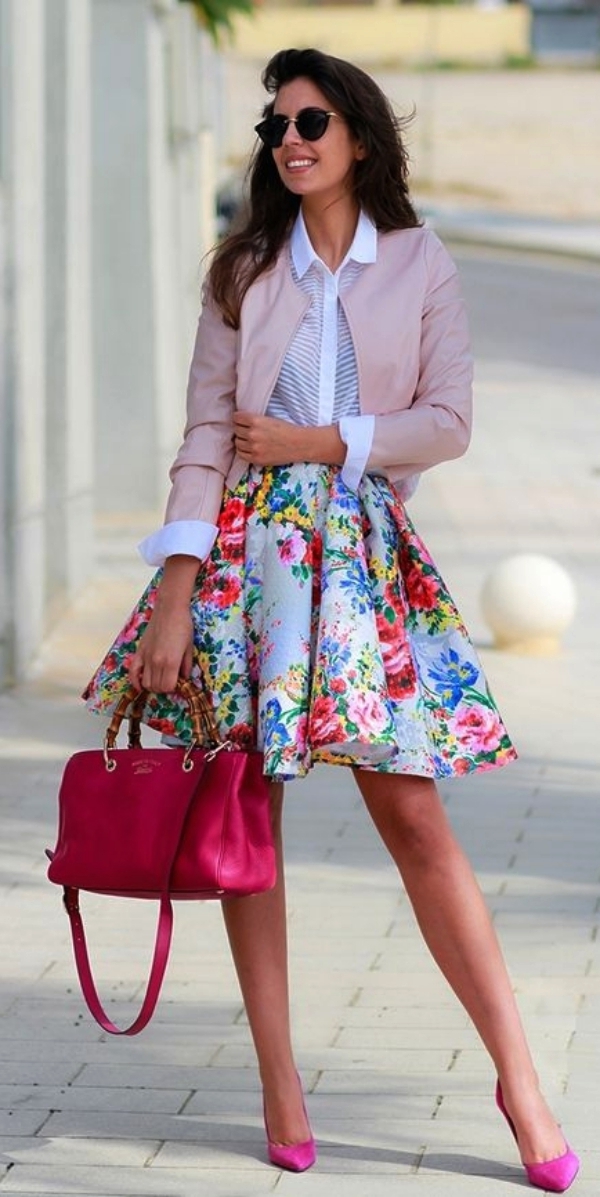 Little white dress:
White is a color that's super cool to the eyes and skin, it's no question it's one of the favorite colors people wear in the Summer. For a classy and dressy Summer outfit, just like the little black dress, find your very own Summer white dress. It's an outfit you will never regret.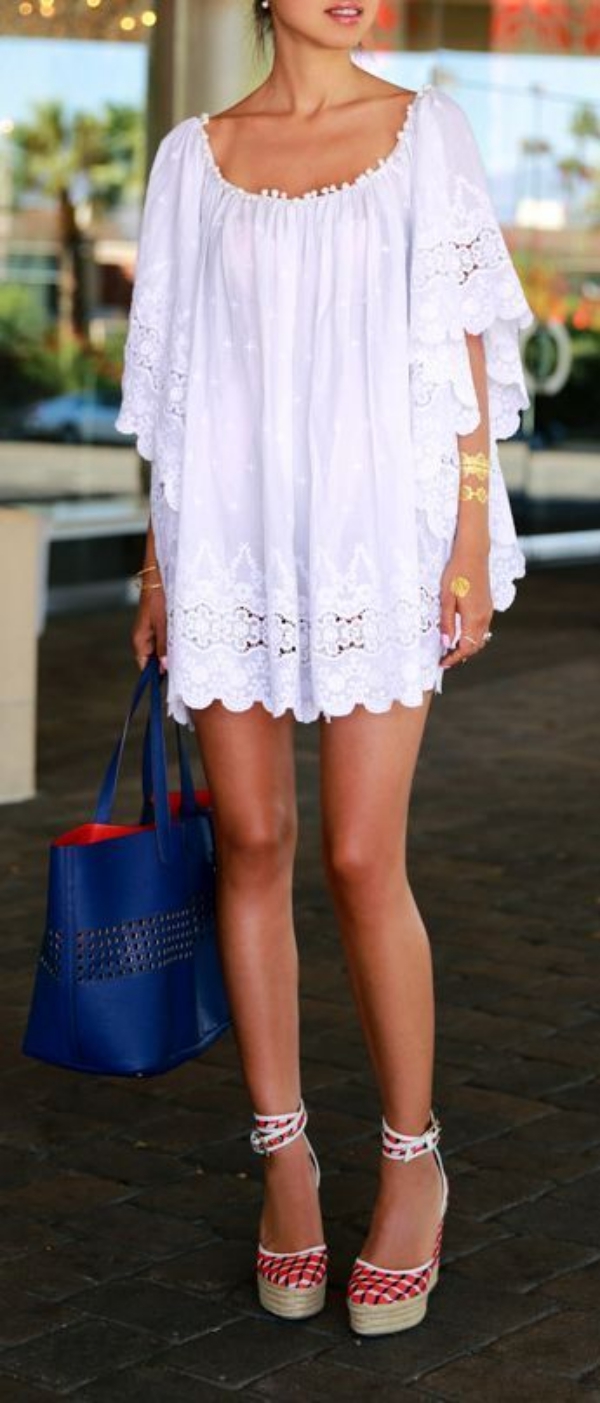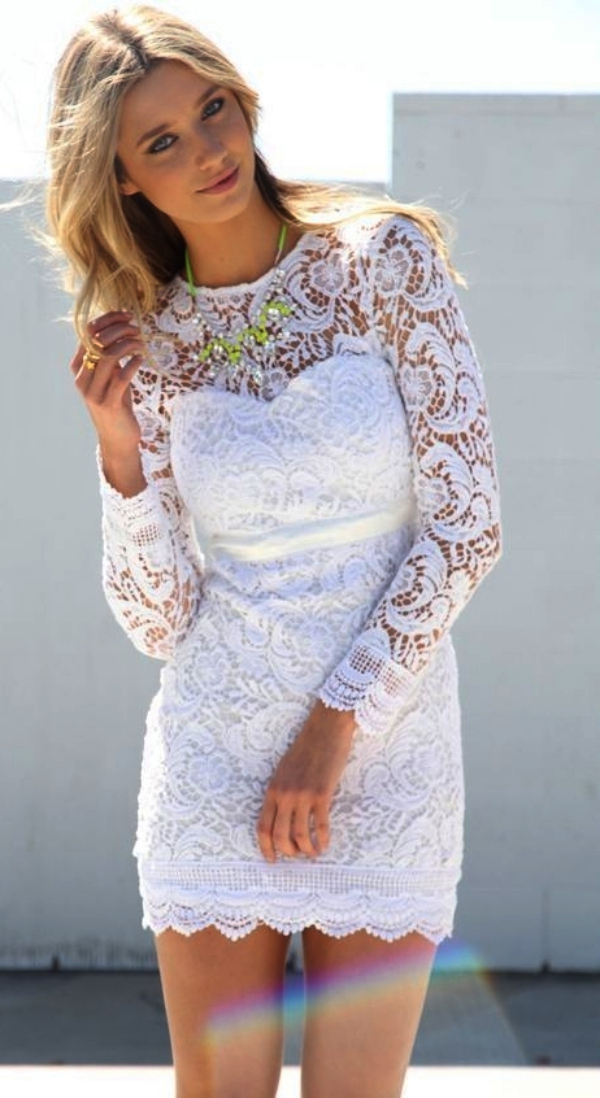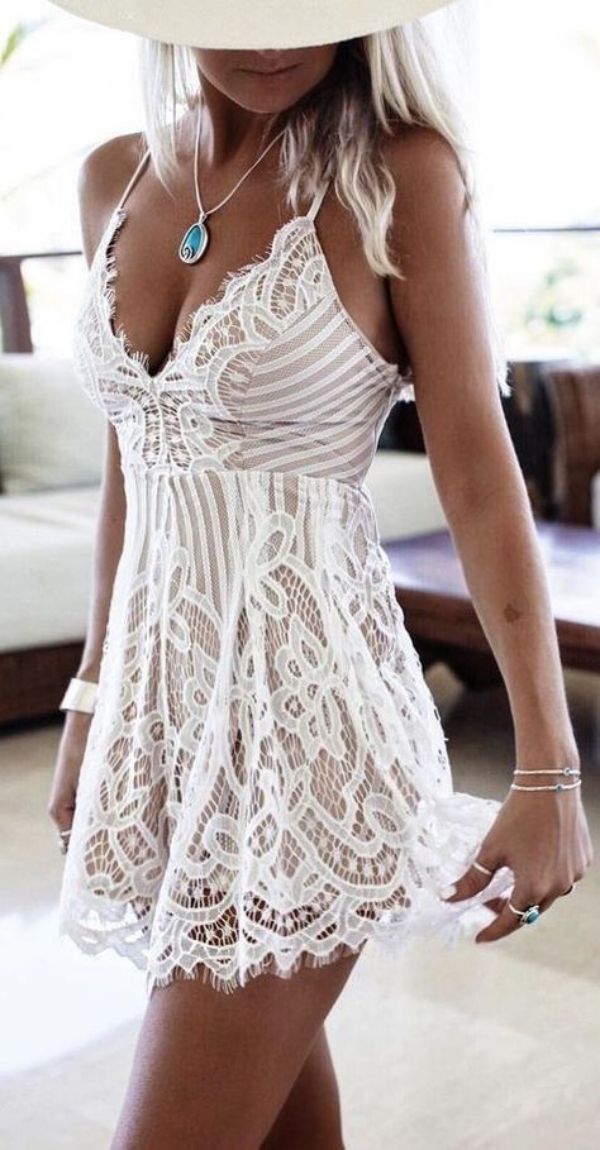 Floral:
Much like Spring outfits, you can also dress up floral in the summer. Just match a floral top with a Summer colored skirt, like forest green, for a beautiful and dressy Sunday outfit.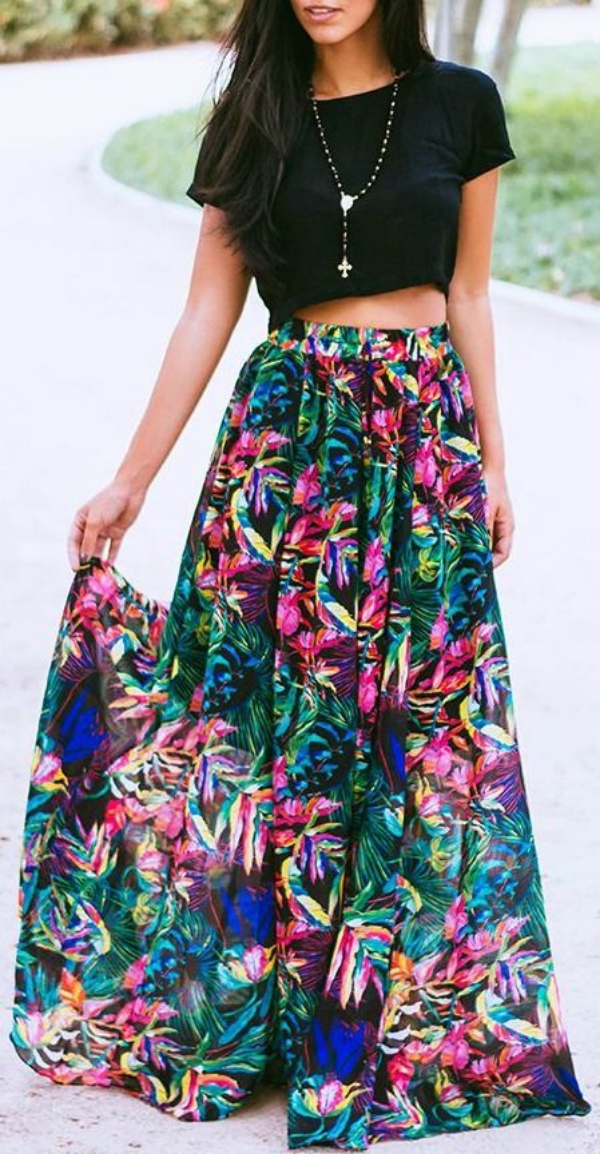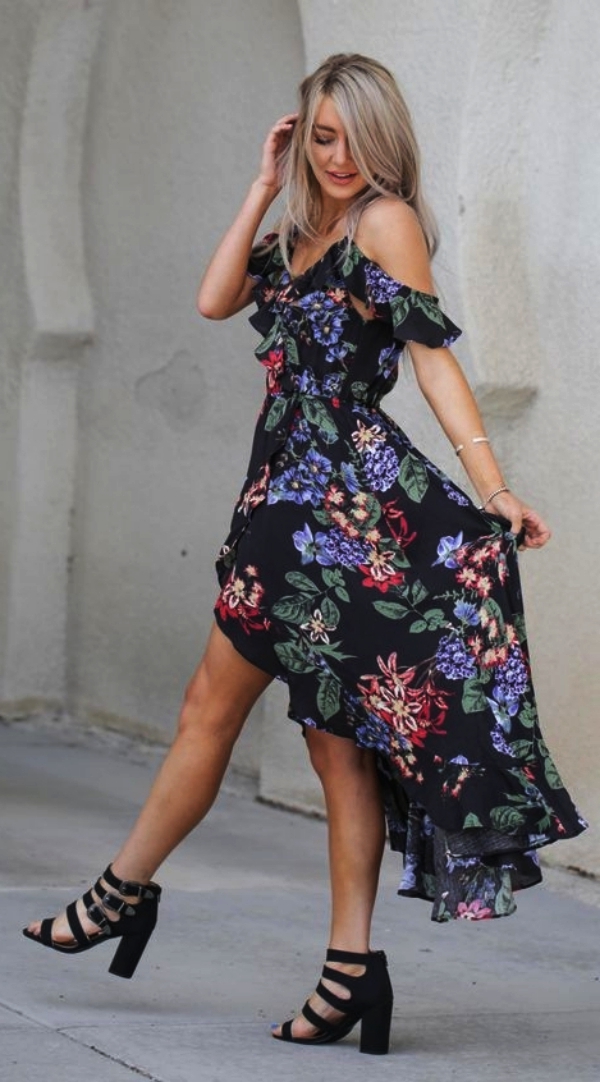 Color experiment:
Marine colors, like white and blue, are perfect Summer fashion pieces. Pack a navy blue and white colored dress for your next Summer cruise and dress up for a beautiful Summer getaway.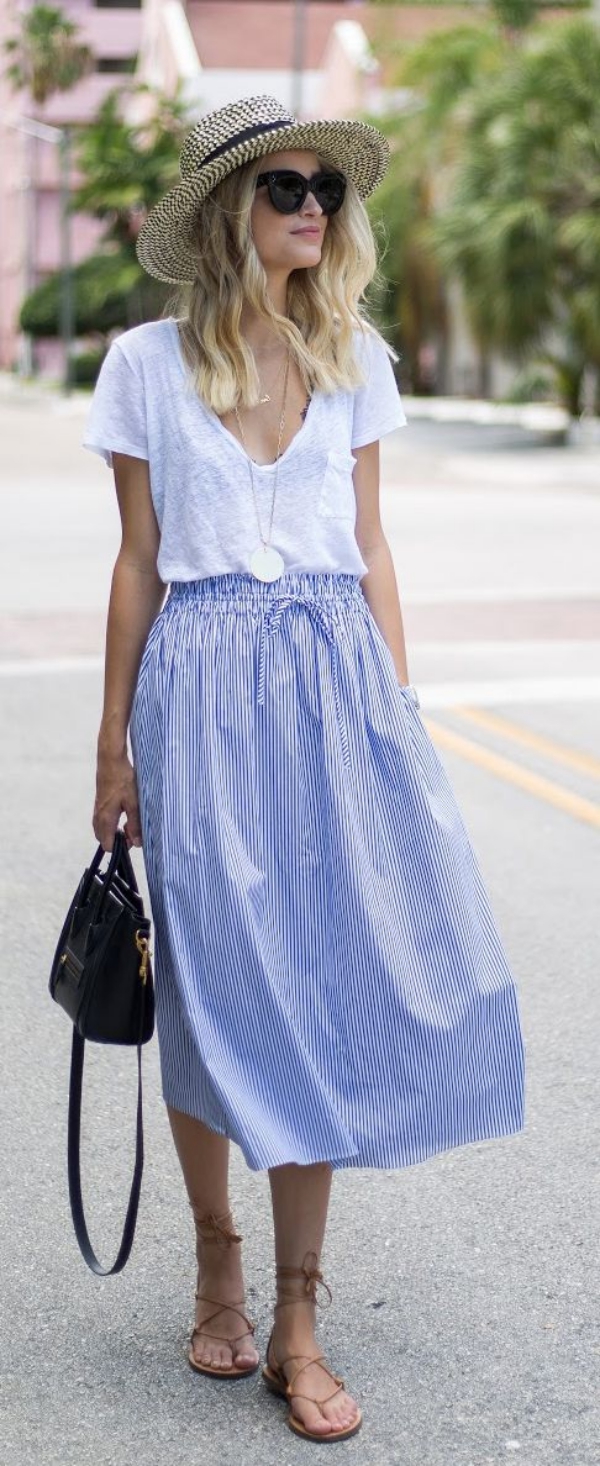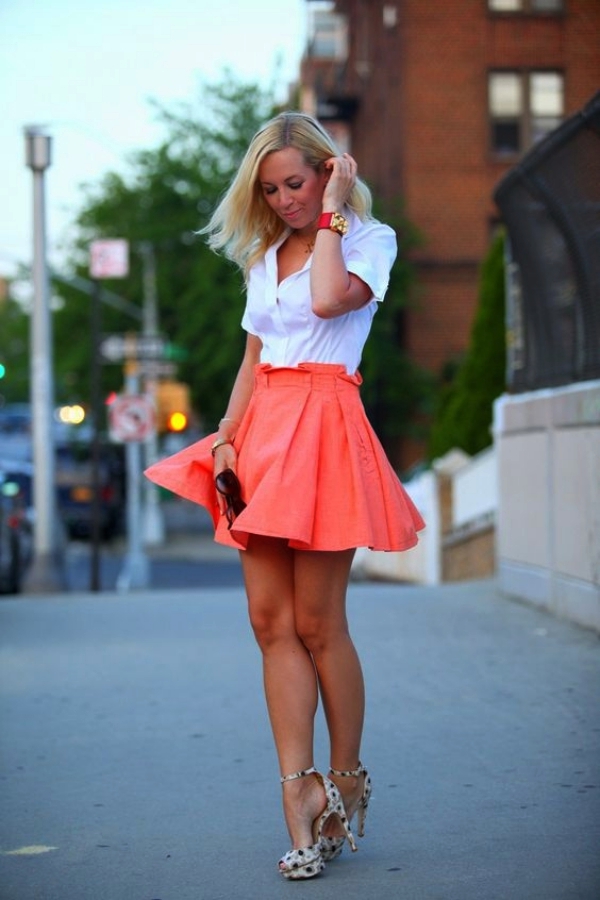 Harem pants:
If you don't want any material sticking strictly to your skin, but you still want to cover your legs, a loose fit pant or Harem pants are a perfect alternative for a stylish and cute Summer outfit.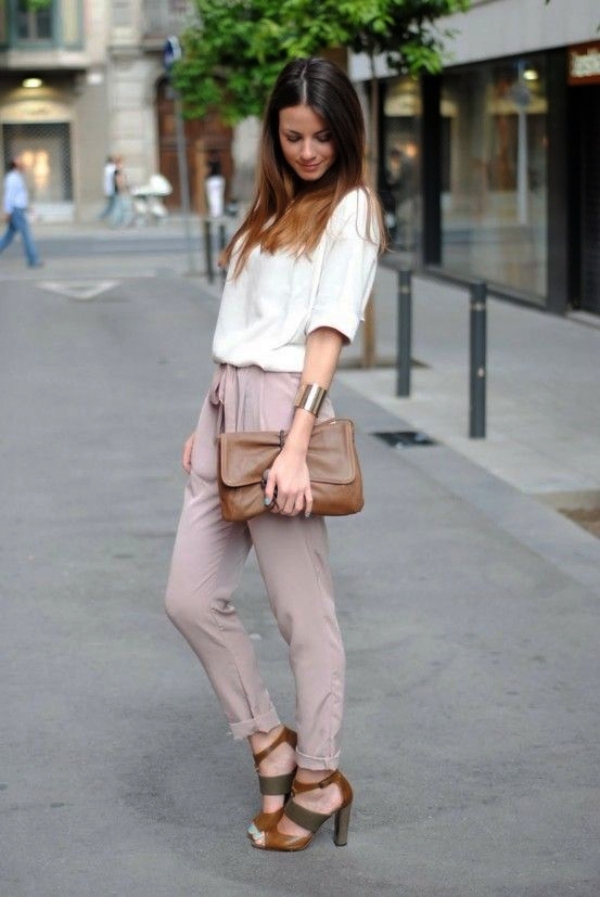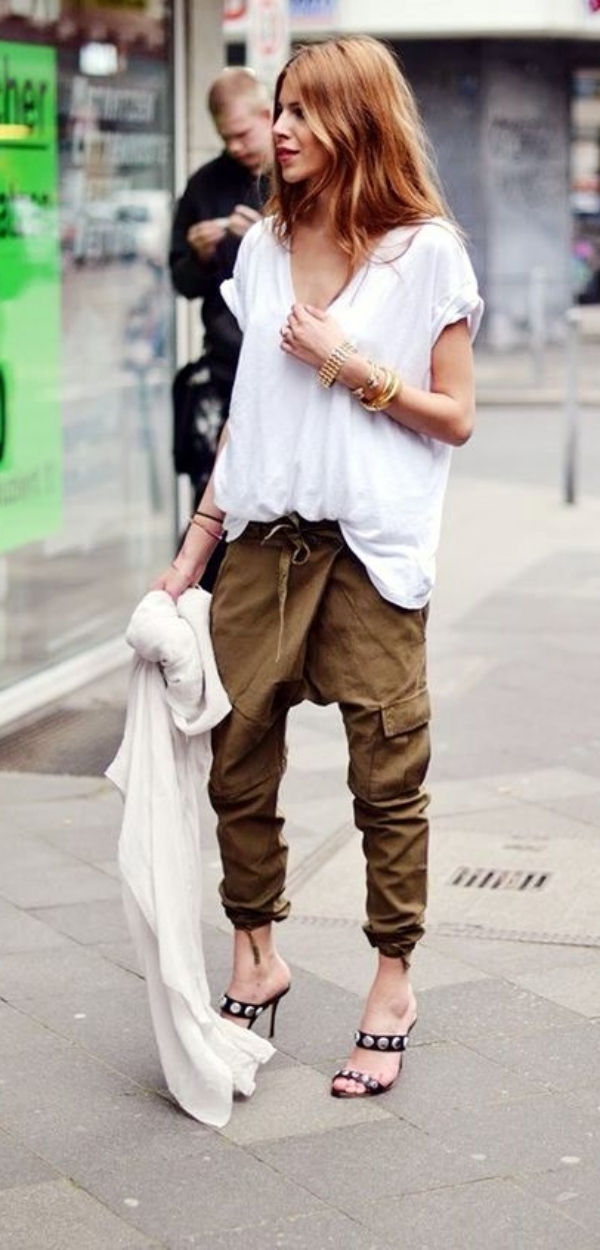 Ripped:
Ripped Jeans are a perfect alternative if you do not want to show off your legs during the Summer. Pair it up with a plain t-shirt or a crop top.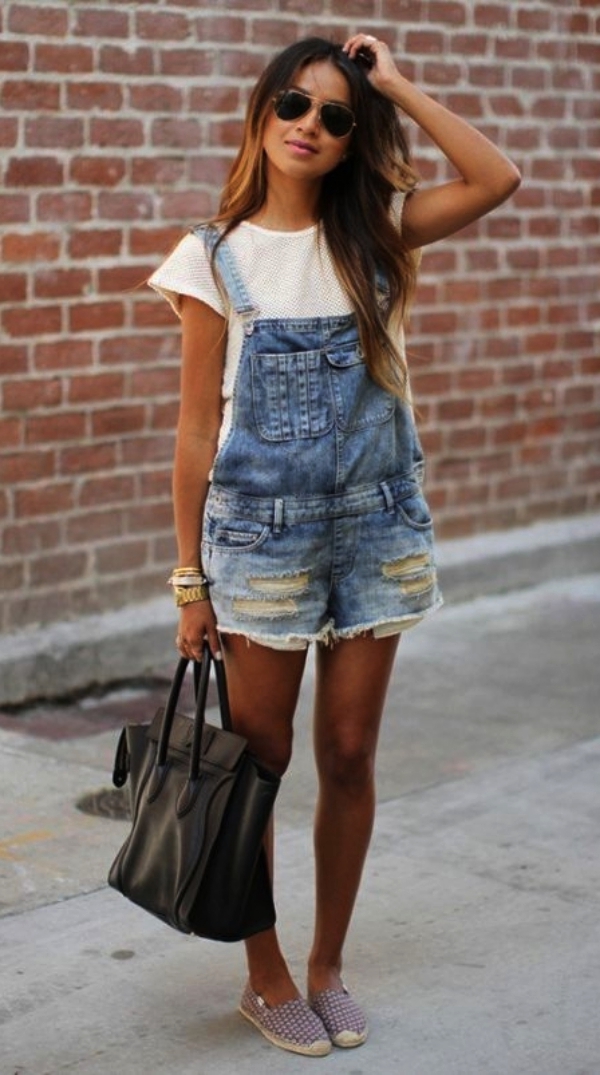 And here goes some more cute summer outfits to choose from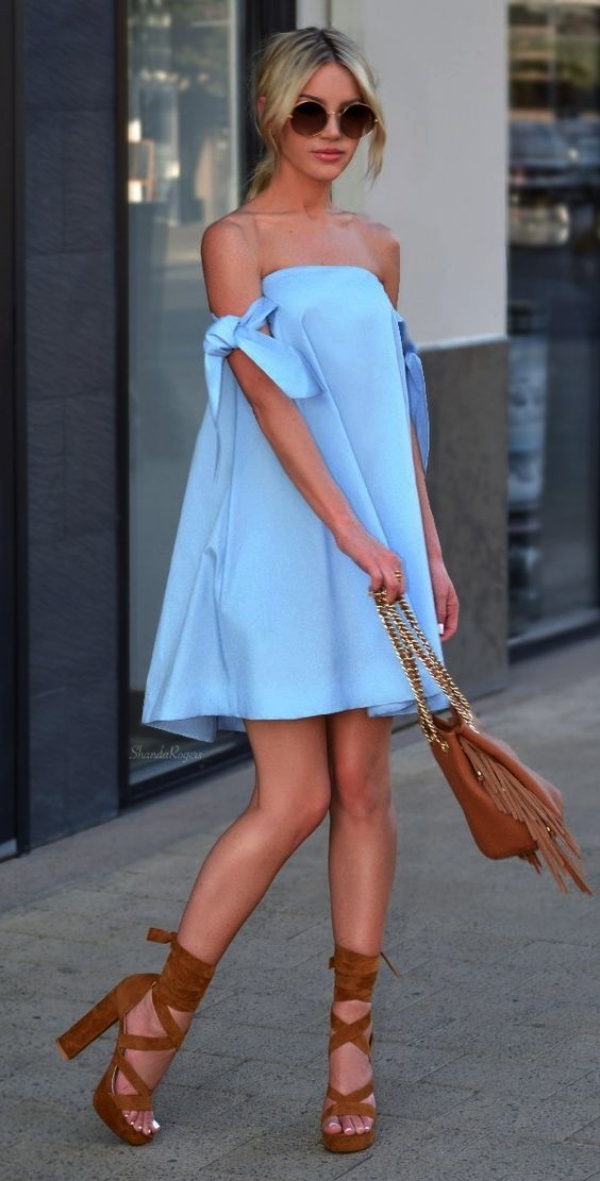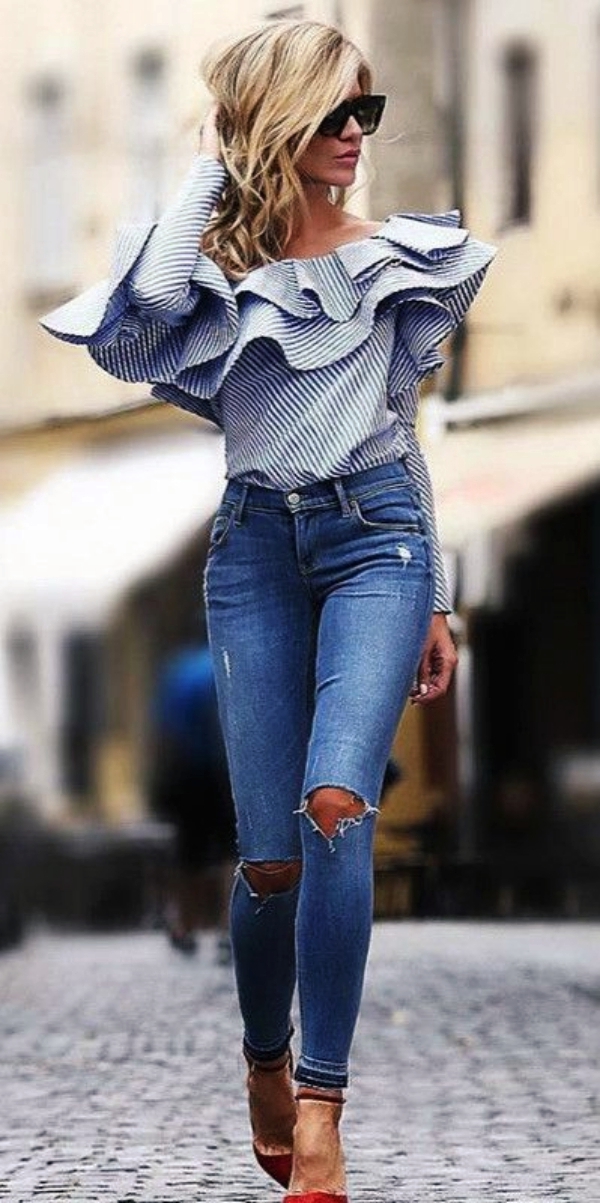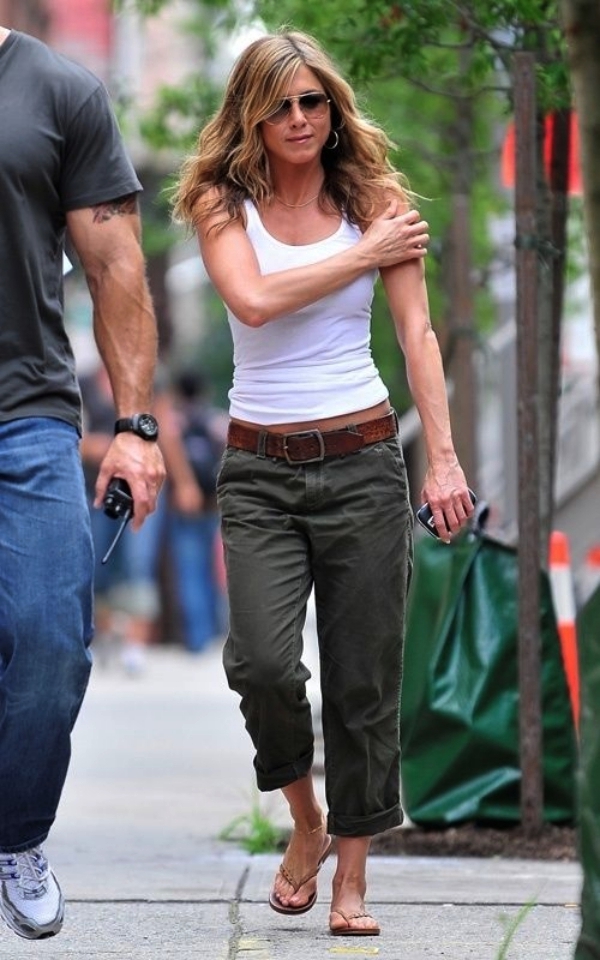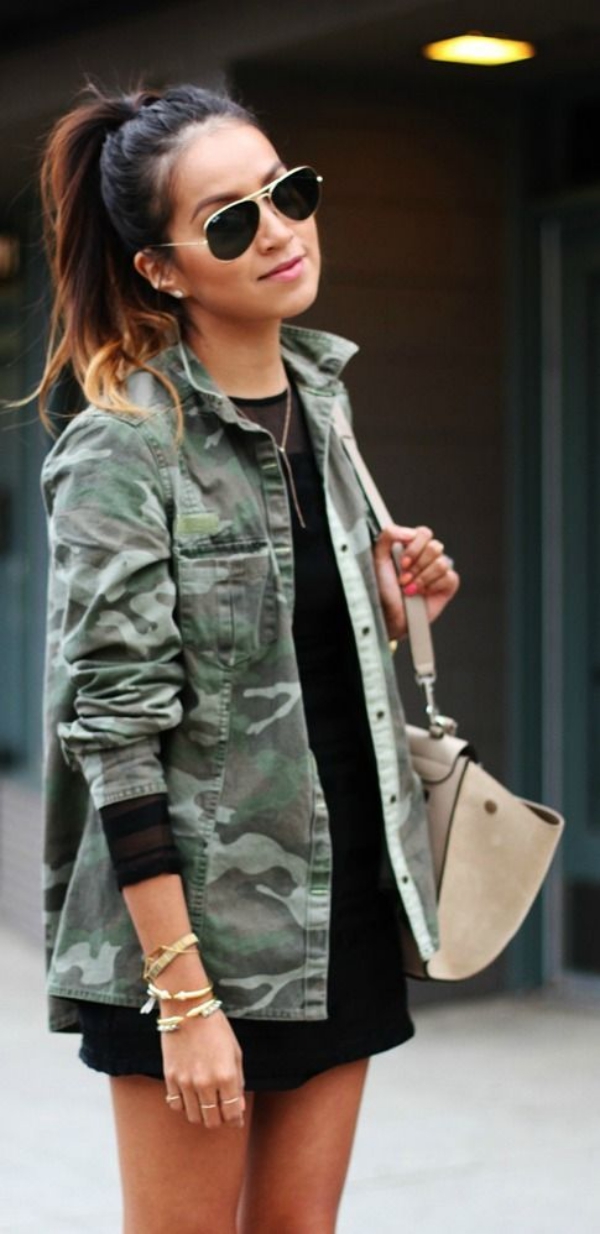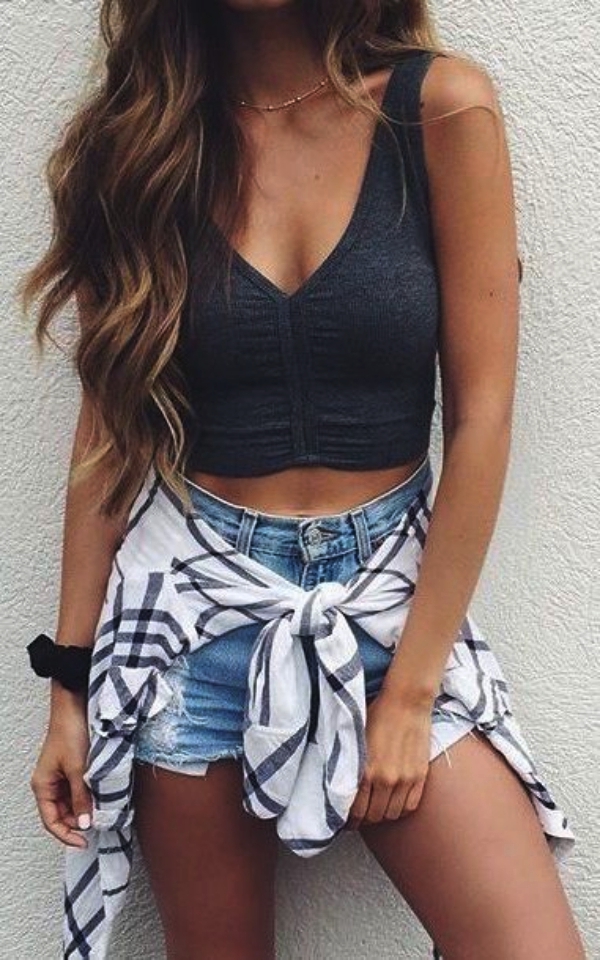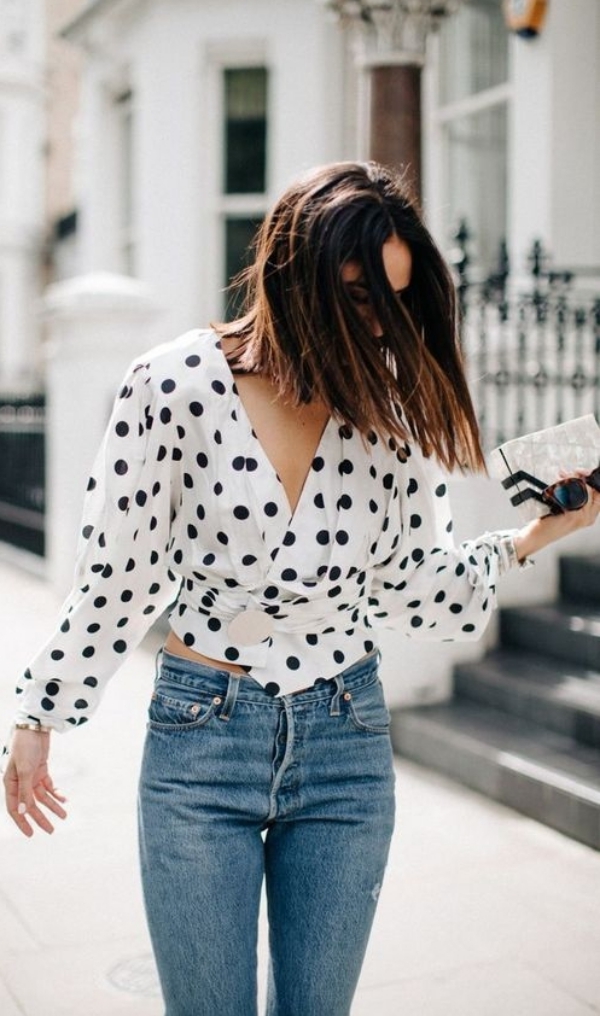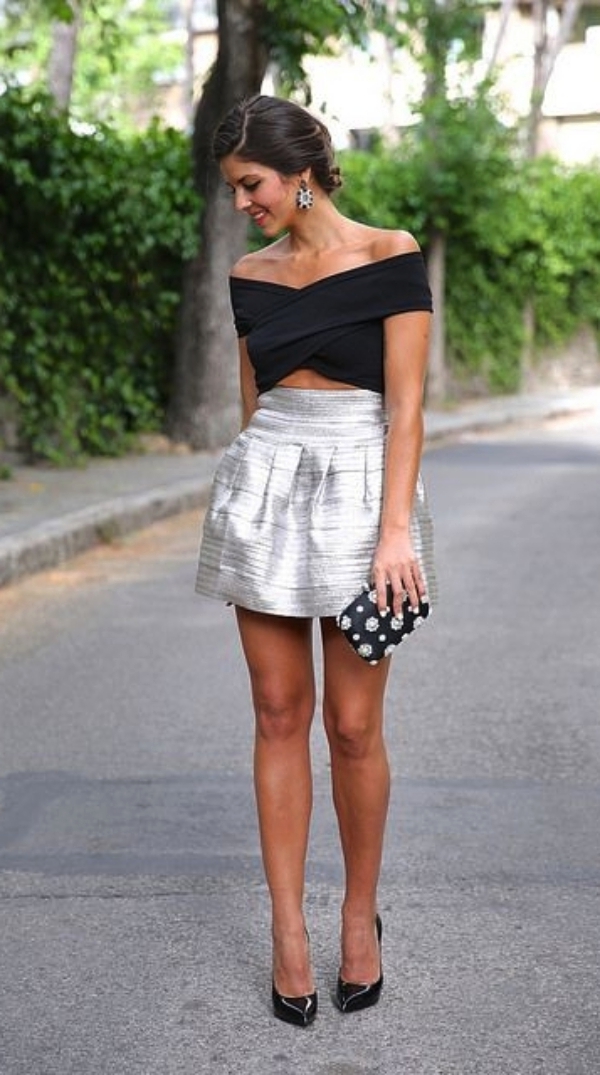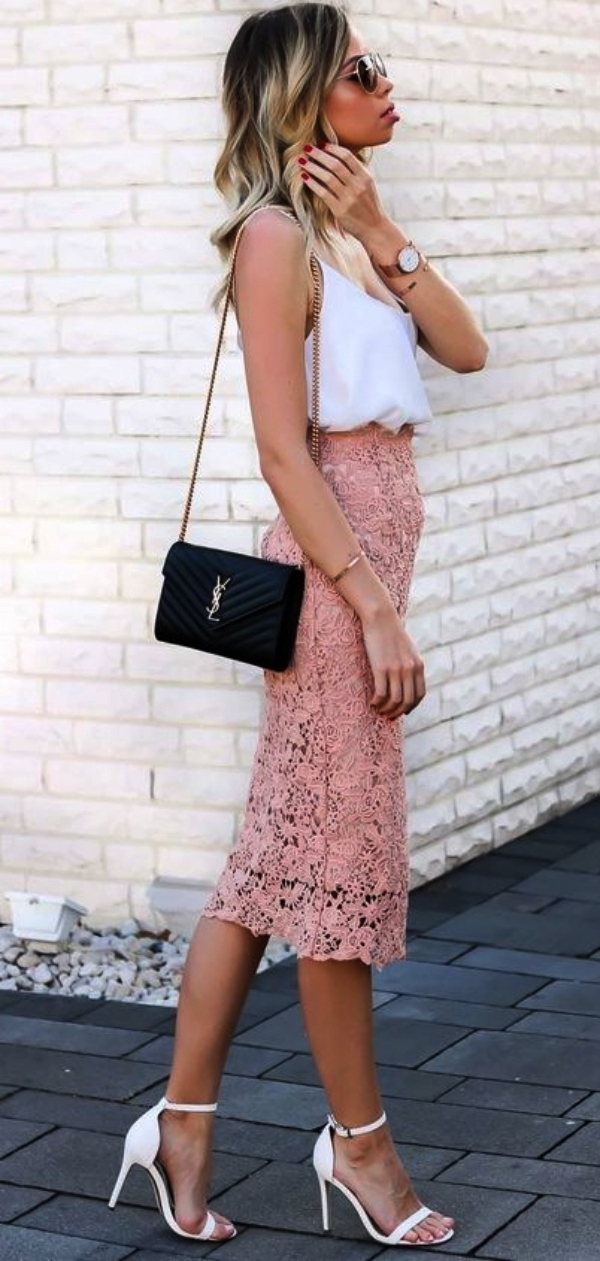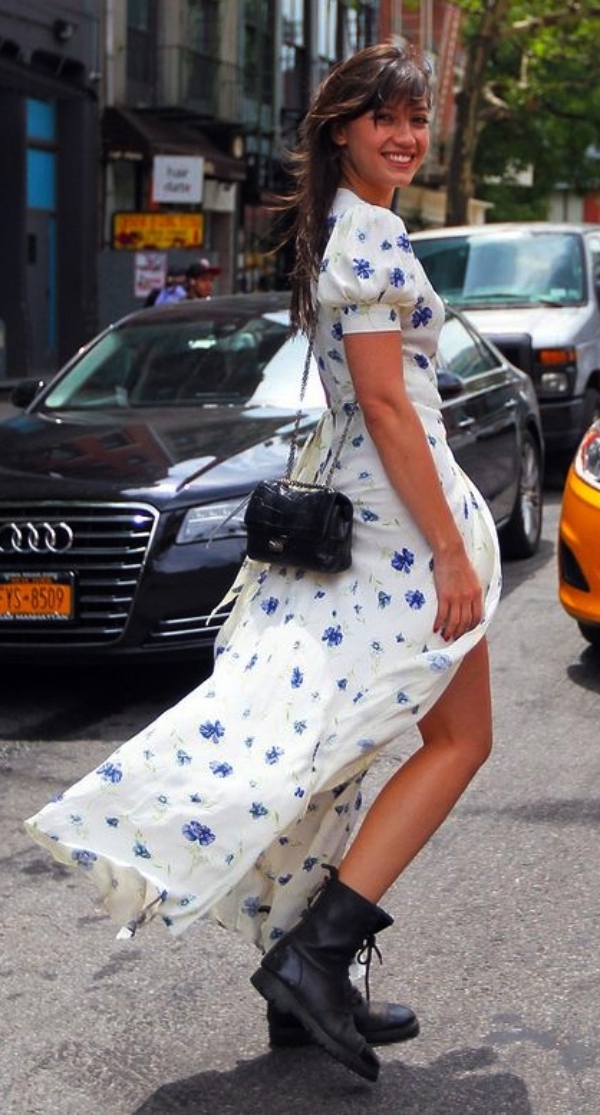 Don't get stressed out because you don't know what to wear in the Summer! Try these Cute Summer Outfits and have lots of fun in the sun!