Red hair is more than a color, it's an attitude. Redheads are fun, fierce and ready to take on the world! Anyone can have red hair. It is just like red lipstick! The trick is simply finding the right tone, level, and brightness that will suit you. Red is a high-impact hair color as it grabs attention immediately! So if you do opt for a red hair color shade, get ready to turn heads! To help you decide on the right red hair color for you, here are some great and different shades of red hair color to try! Let's have a look.

Different Shades of Red Hair Color
Strawberry-blonde: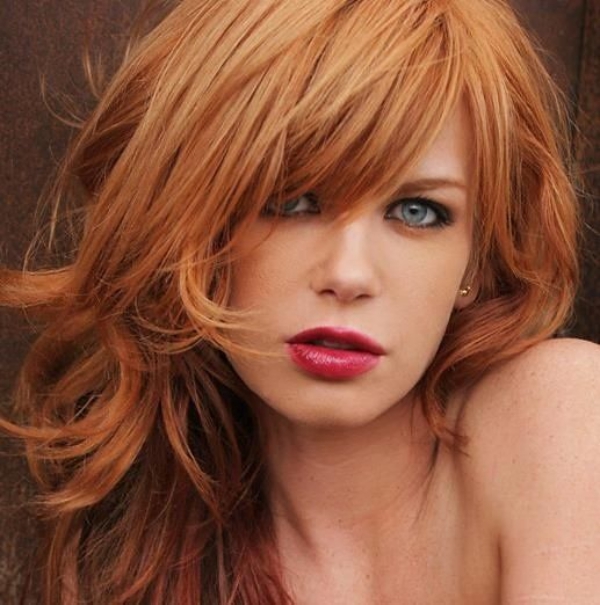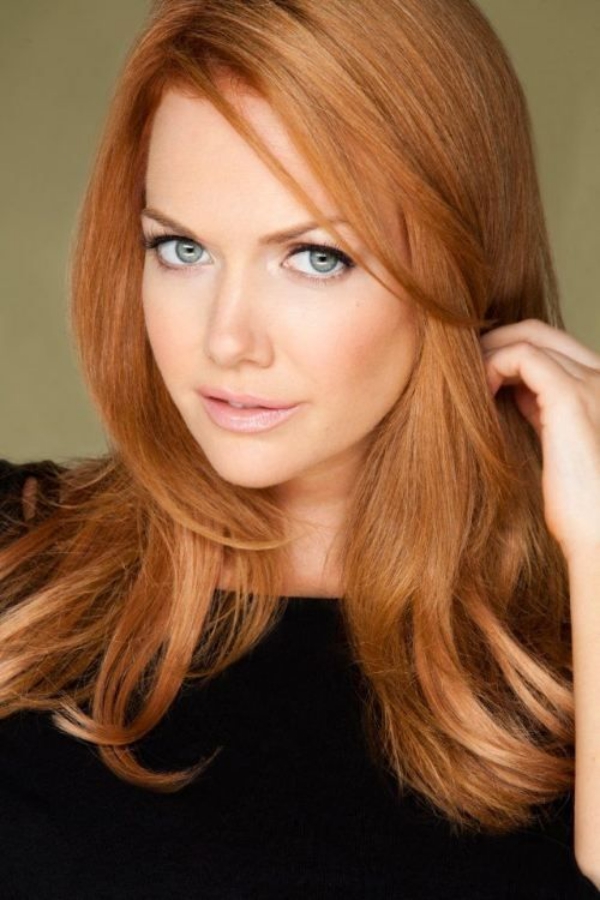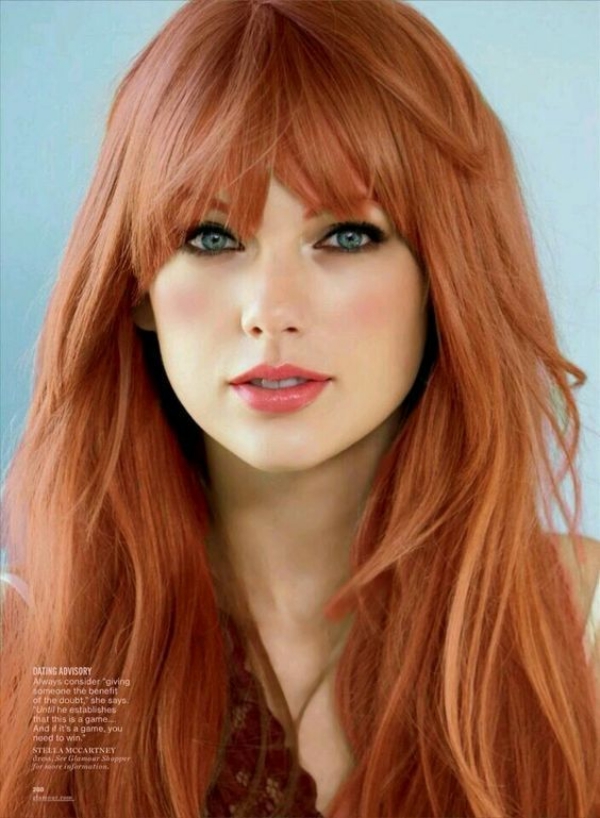 This is the subtlest of the reds. That cheerful blend of blonde with the earthier red makes this a luminous version that any redhead should be proud to wear.
Red copper: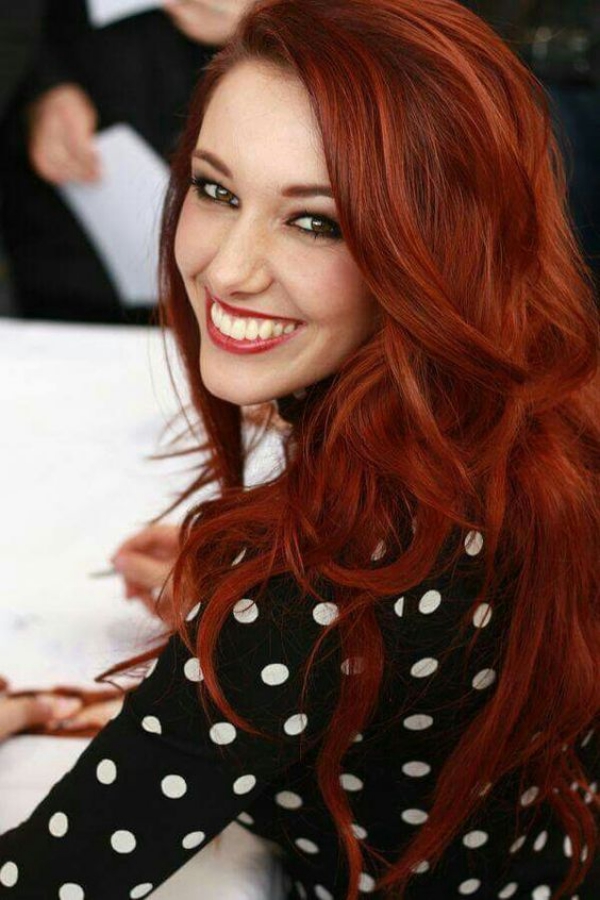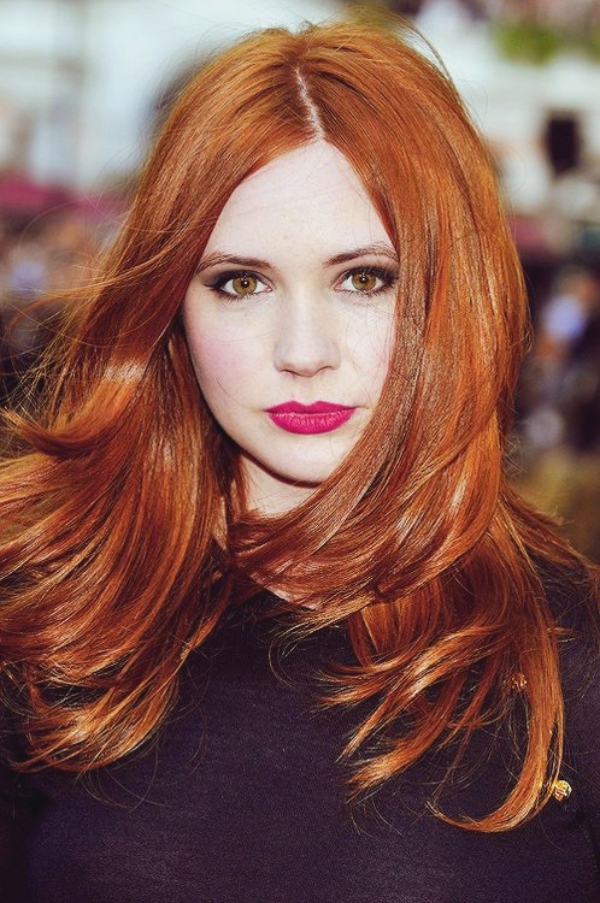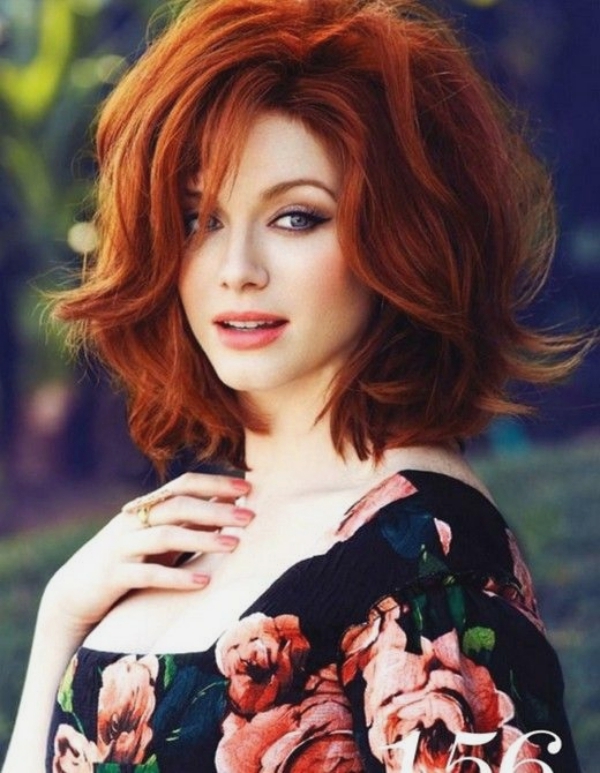 Red copper hair color is a rich, bright blend of red and orange/brown. This shade will flatter fair-to-medium, peach-colored or golden-toned skin and blue, green or hazel eyes.
Red velvet hair color: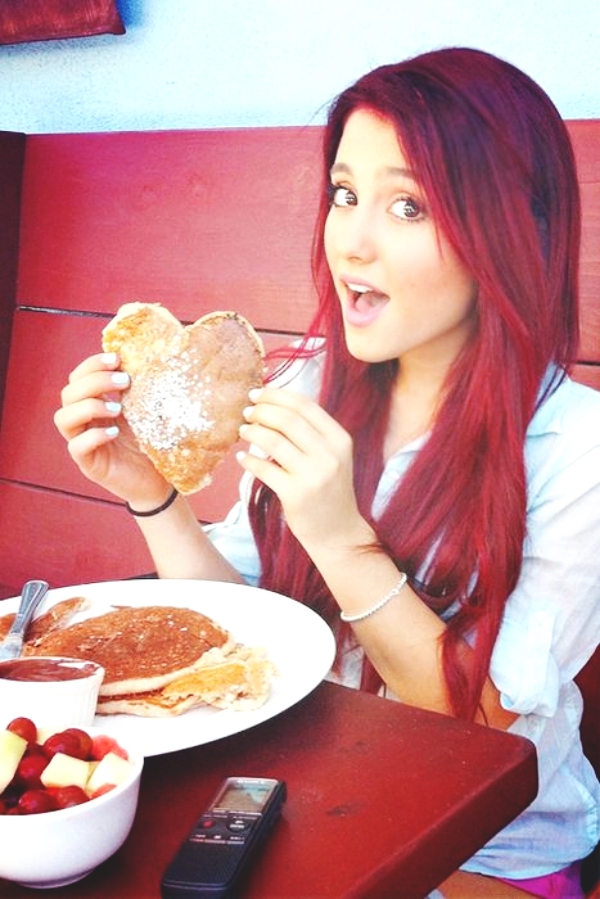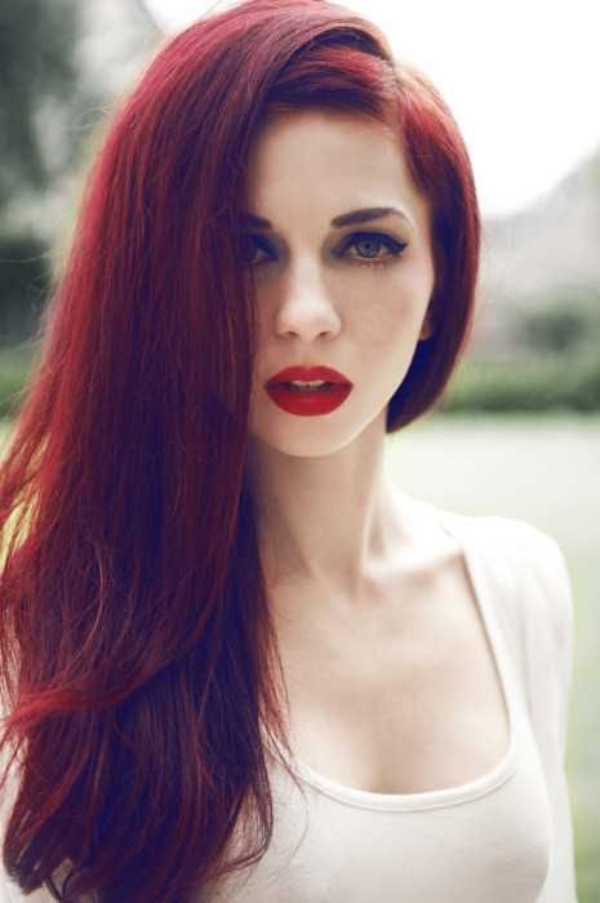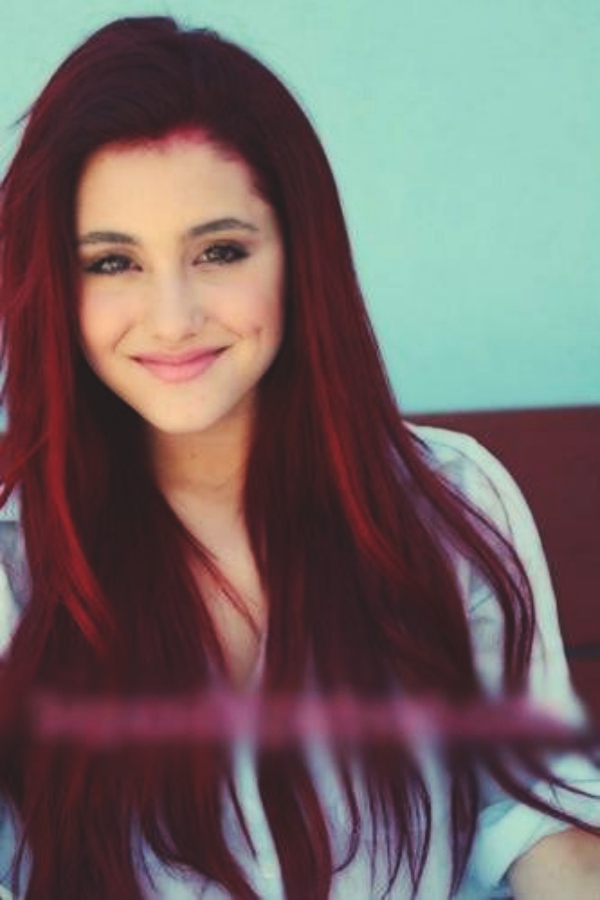 Red velvet hair color is a rich, cool, deep red-reminiscent of the luscious hue of red velvet cupcakes! Choose this color if your complexion is cool, dark or olive, and if you have brown, cool blue or emerald eyes.
Ruby red hair color: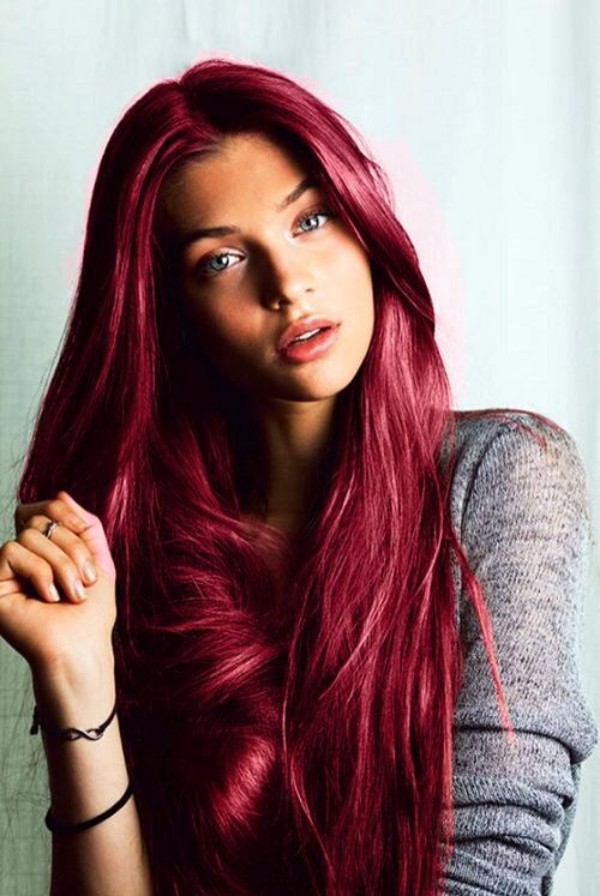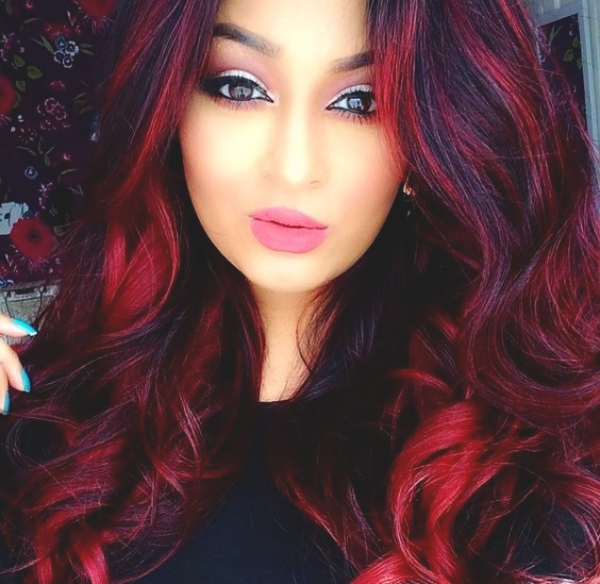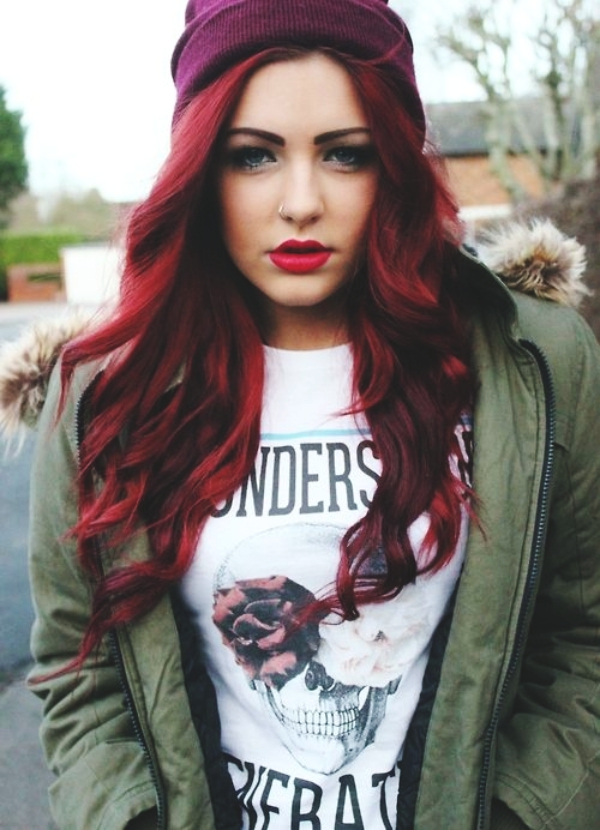 Ruby red hair color is a clear, deep, rich red inspired by the gemstone of the same name. It's a dramatic shade when paired with a pale, porcelain complexion and with light blue or light green eyes.
Especially, if you're seeking for this type of hair color then, you must check burgundy hair color ideas with highlights.
Red black: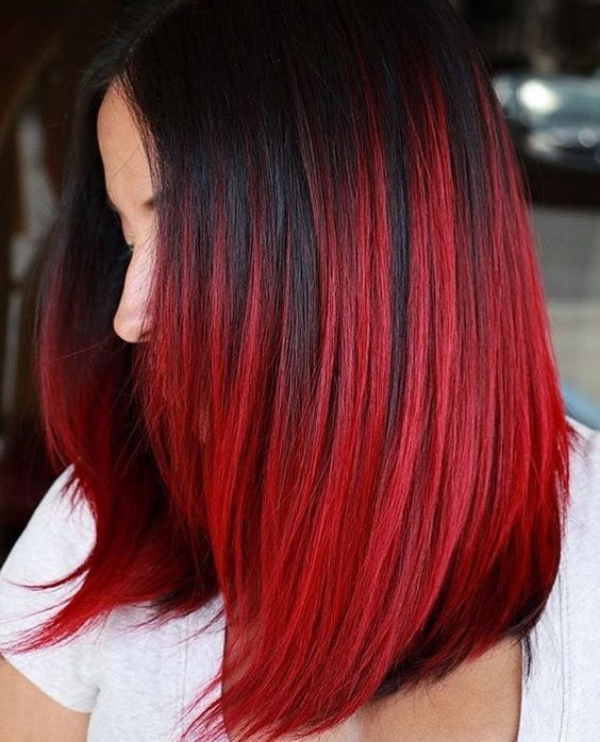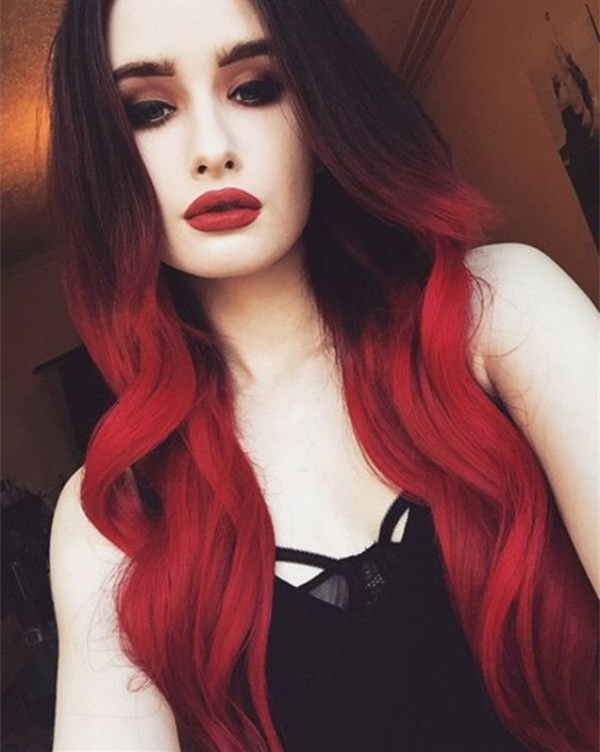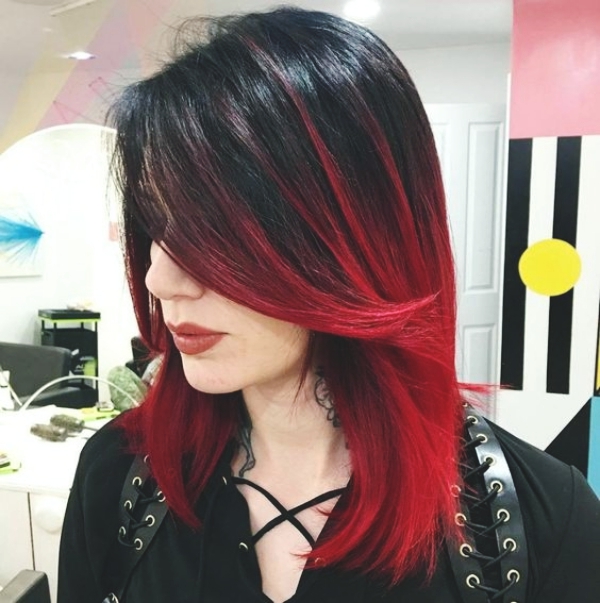 Red black hair color is an extremely dramatic hue, very deep and dark with just a hint of red. Wear this color if your skin is dark or olive, and if you have brown or green eyes.
Auburn: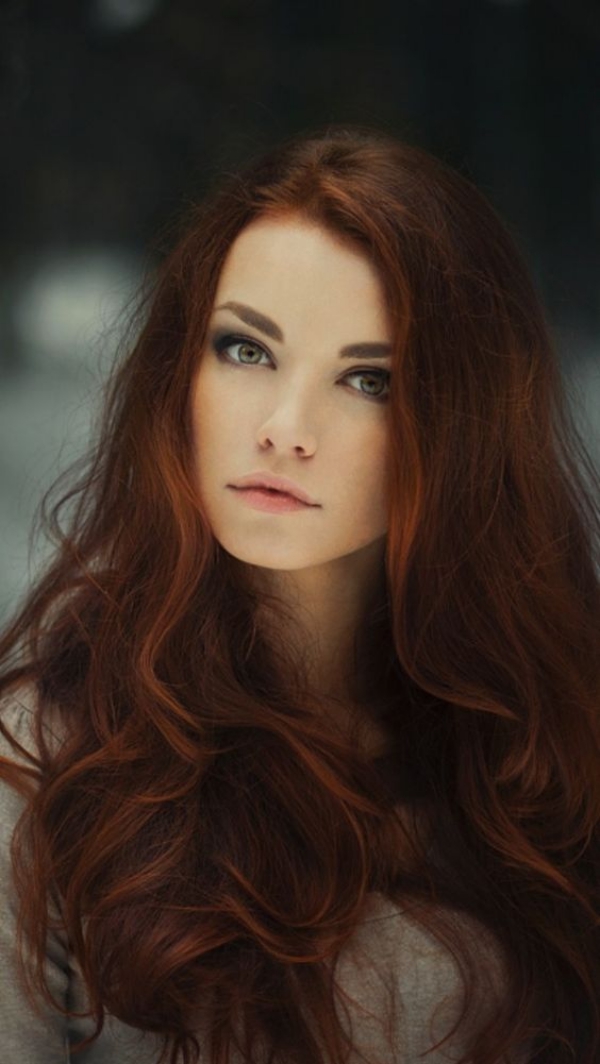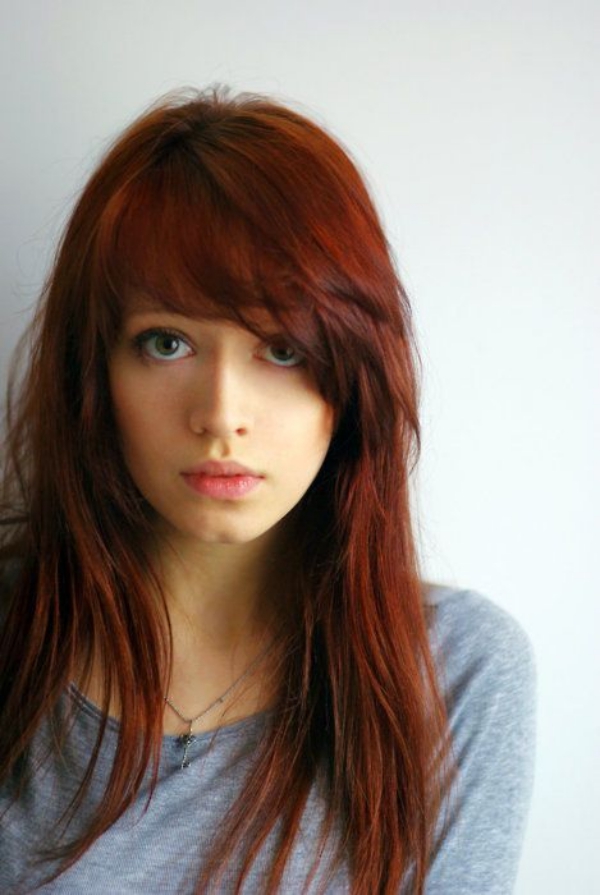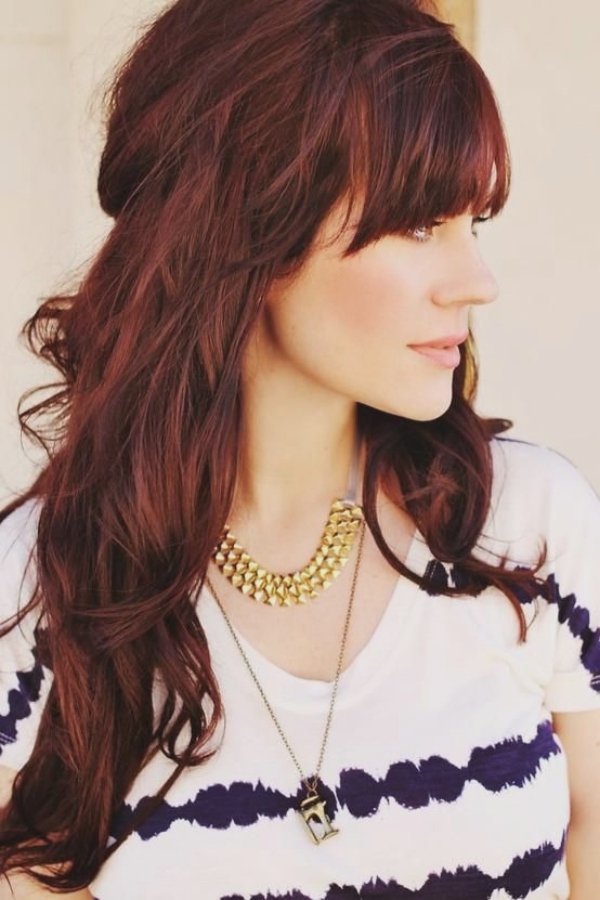 The darker side of the red family, this color verges on being brown. Luckily, it easily holds enough red to ensure it's never mousy or bland. Absolutely stunning in different shades of red hair color list.
Ginger: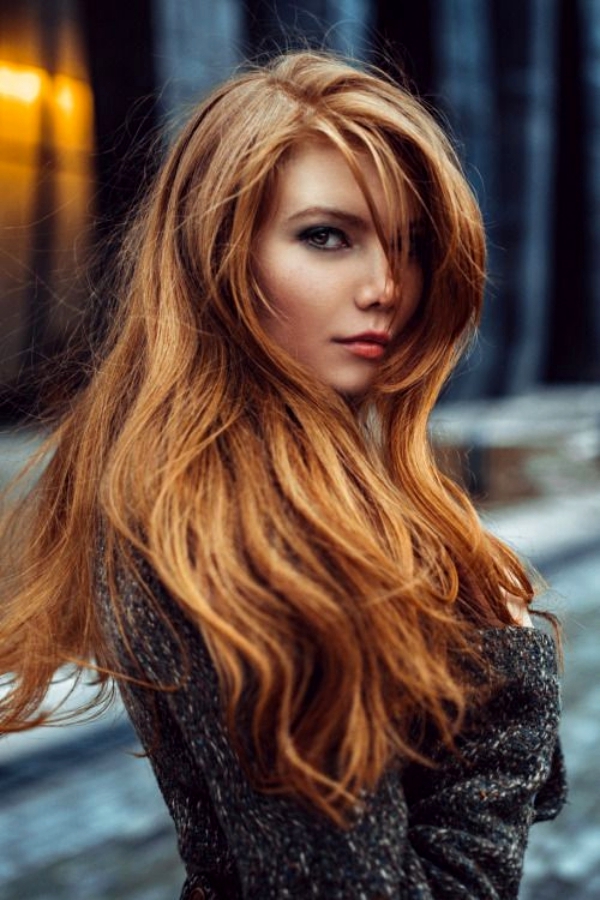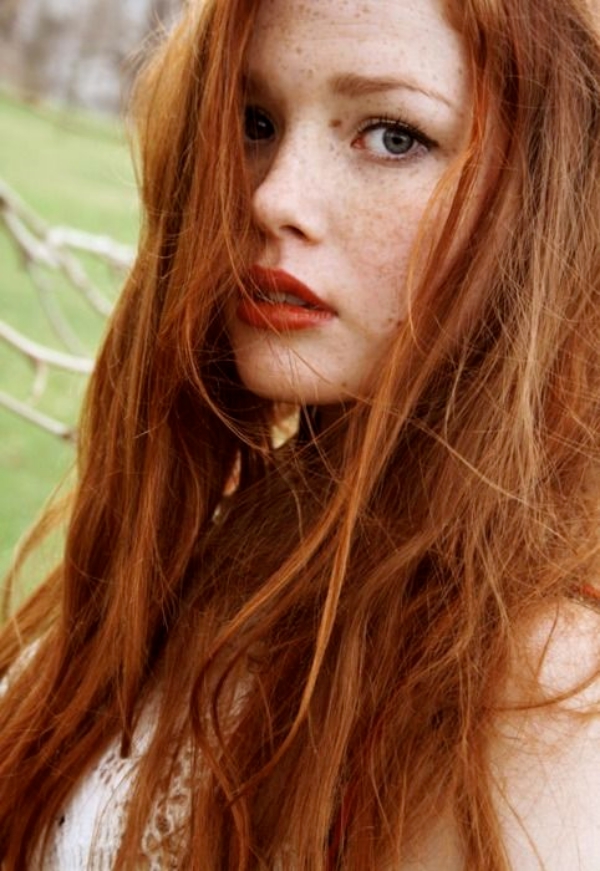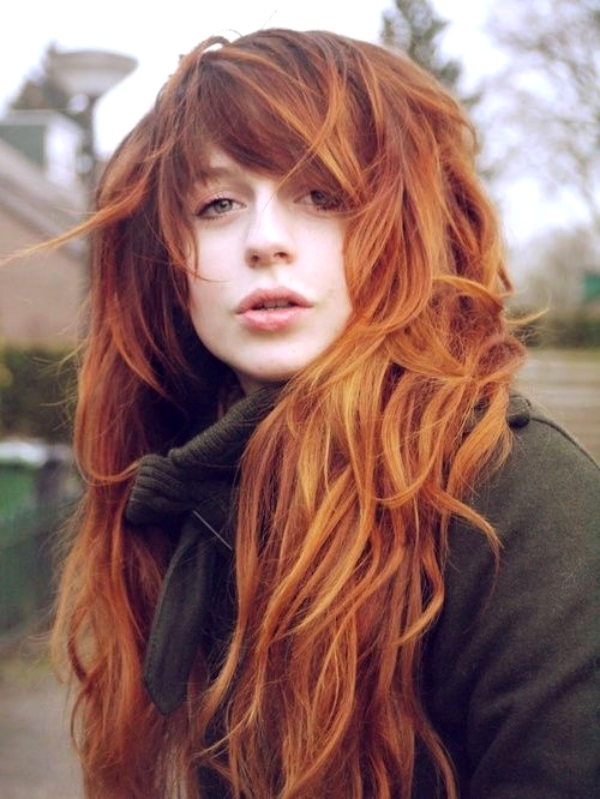 This tone falls somewhere between strawberry-blonde and the classic red. A common nickname for all redheads, the tone true to the name has more orange in it than the subtler strawberry-blonde and less red as the middle tone classic red.
Burgundy brown: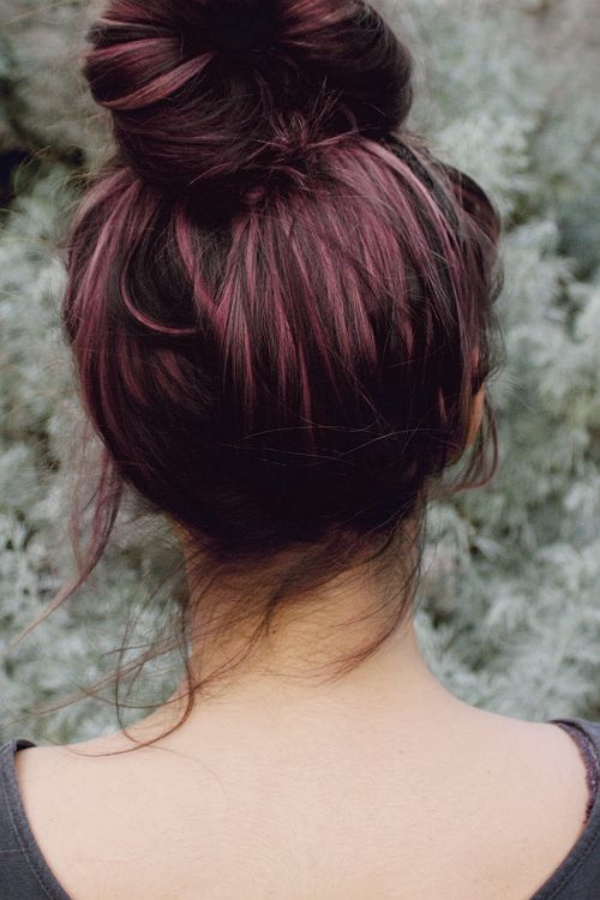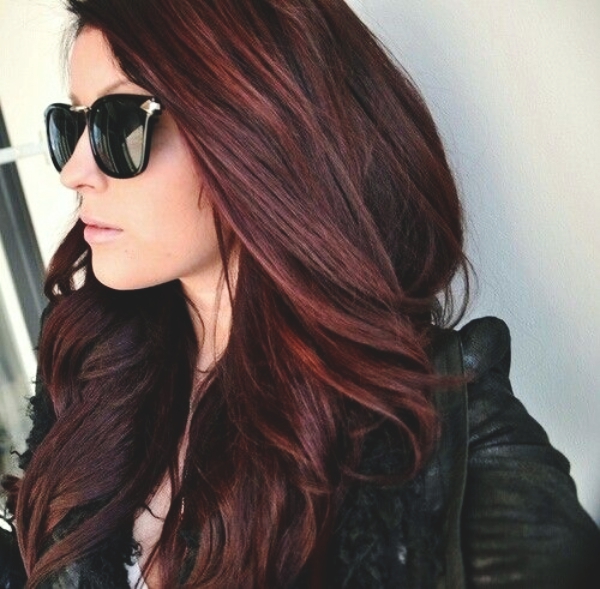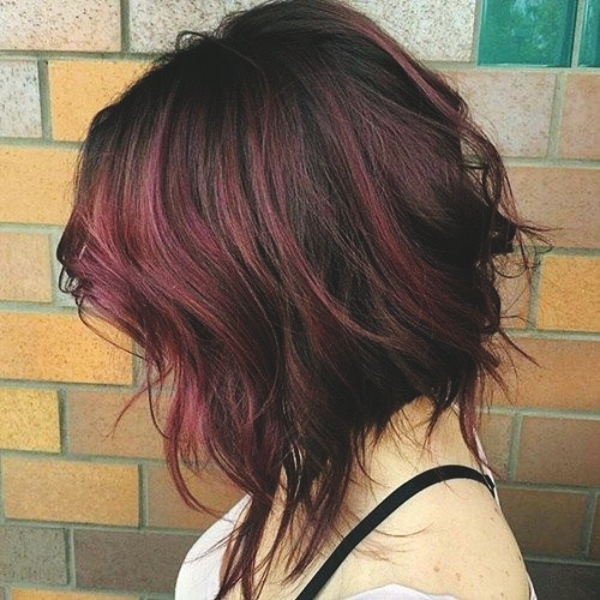 This is an ideal shade for women with pale complexions. The mix of strawberry and rose colors adds warmth to cool toned complexions. Plus, it's subdued enough to still work in conservative environments.
Neon Sunset: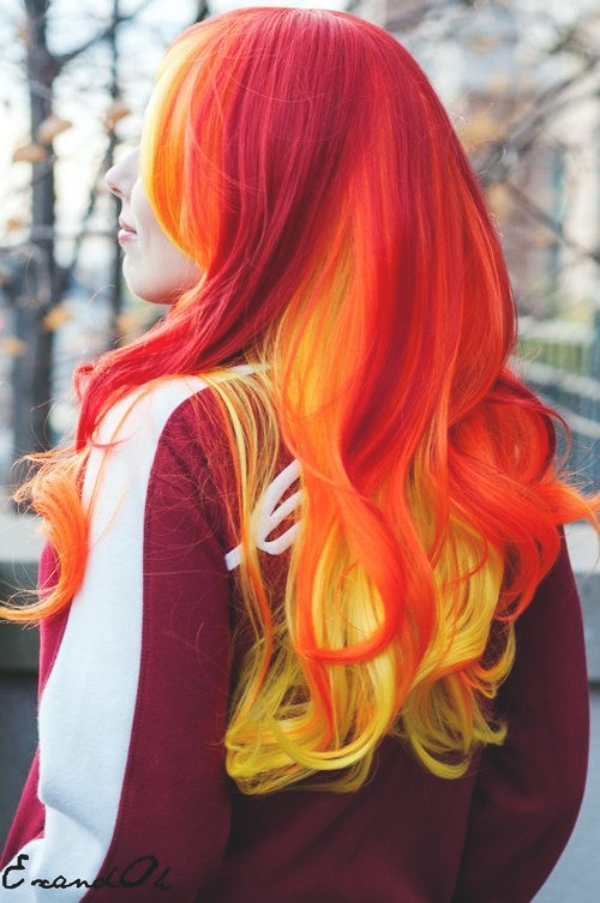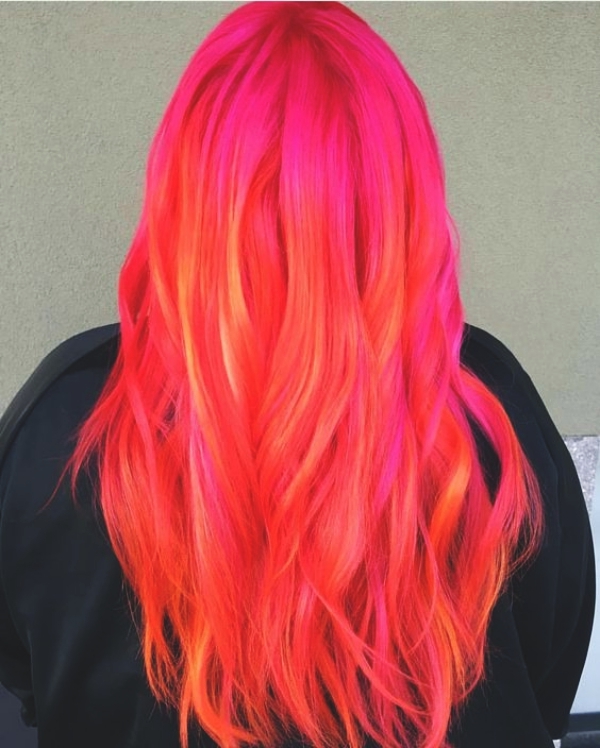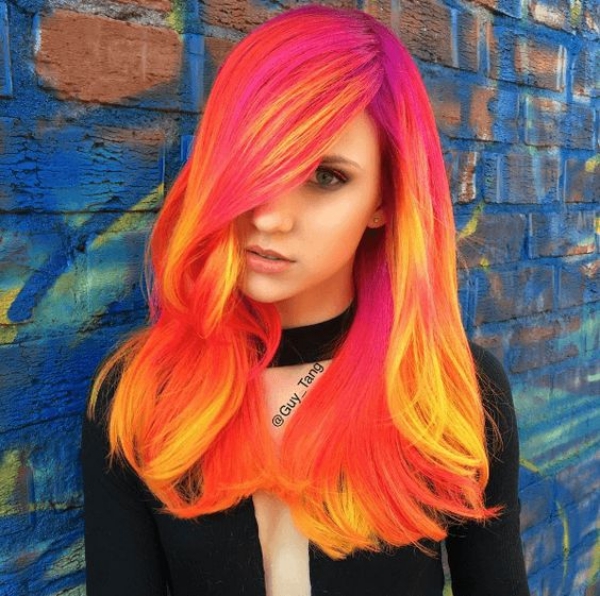 This melts from a bright violet red into neon orange. The amazing thing about this color is the vividness of neon orange. Also, the neon color glows in uv light! I would say it is necessary to have a warm or neutral tone to the skin for this color. Peachy, beige and olive tones work well with the violet.
Black cherry: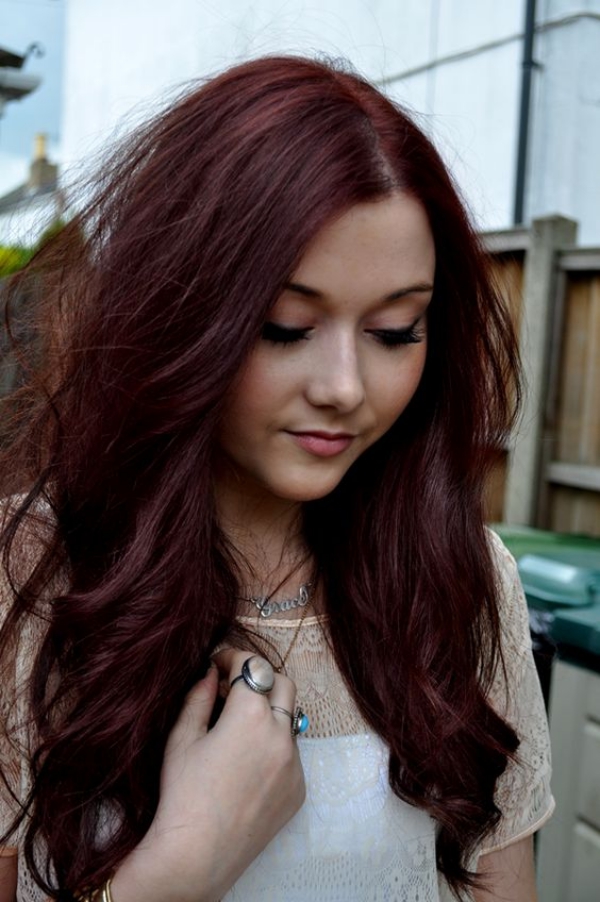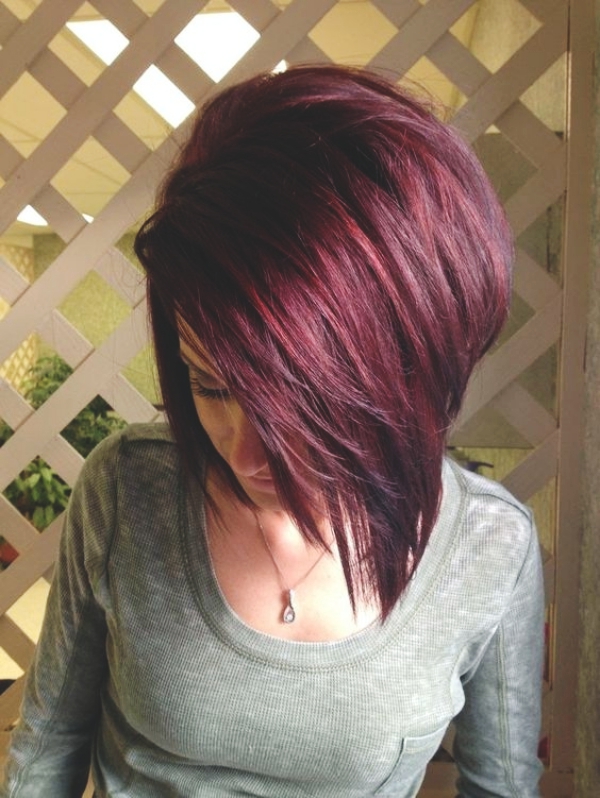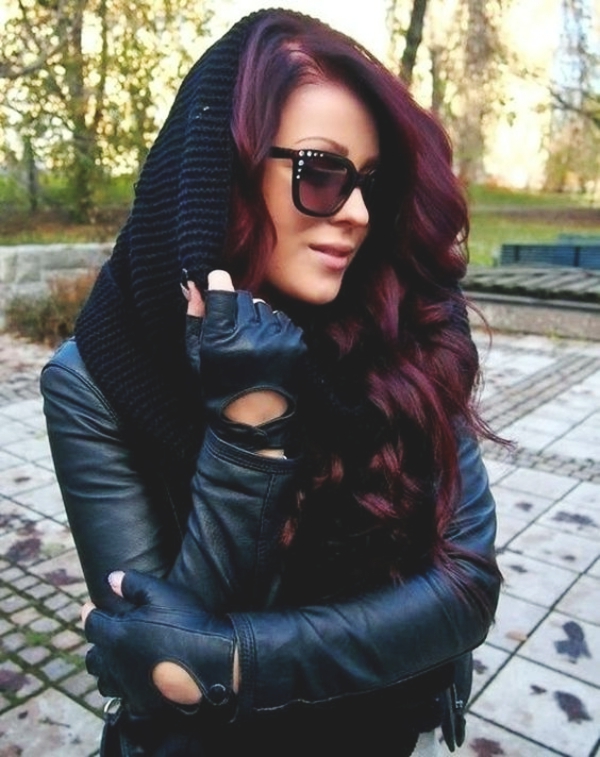 Black cherry hair color is a rich, deep blue black shade with a touch of very dark red. It looks best on darker skin tones and on people with cool brown eyes.
Shade selection is critical! The wrong choice will make you appear sallow and ill! So, here are a few tips on how to dye your hair red.
Select warm different shades of red hair colors like ginger, copper and auburn if you have very fair or very warm skin.
Select cool different shades of red hair colors like red violet, ruby and red velvet if you have dark or cool skin.
No matter your red tone, it's likely everyone who encounters it admires your hair. Wear it with pride.