Easter brings with it a lot of happiness. And there is perhaps a household that remains undecorated. If you too want your home to feel warm on Easter, decorate it reasonably. Don't go overboard and refrain from maintaining extra simplicity. A perfect mix of simplicity and loudness is what you basically should aim for.
Although every corner of your house needs decoration, the dining table is an area that calls for extra focus. After all, it is that place where all your guests are going to gather. To pep up your dining table's look instantly, place a centerpiece on it. Don't worry, there is no dearth of DIY Easter Centrepiece Decoration Ideas. And the following are the most popular ones you can check out-
DIY Easter Centrepiece Decoration Ideas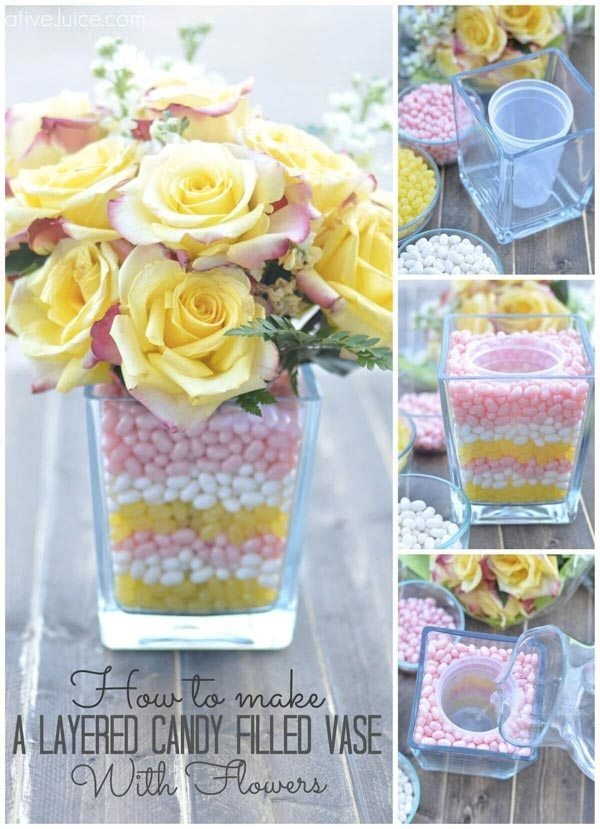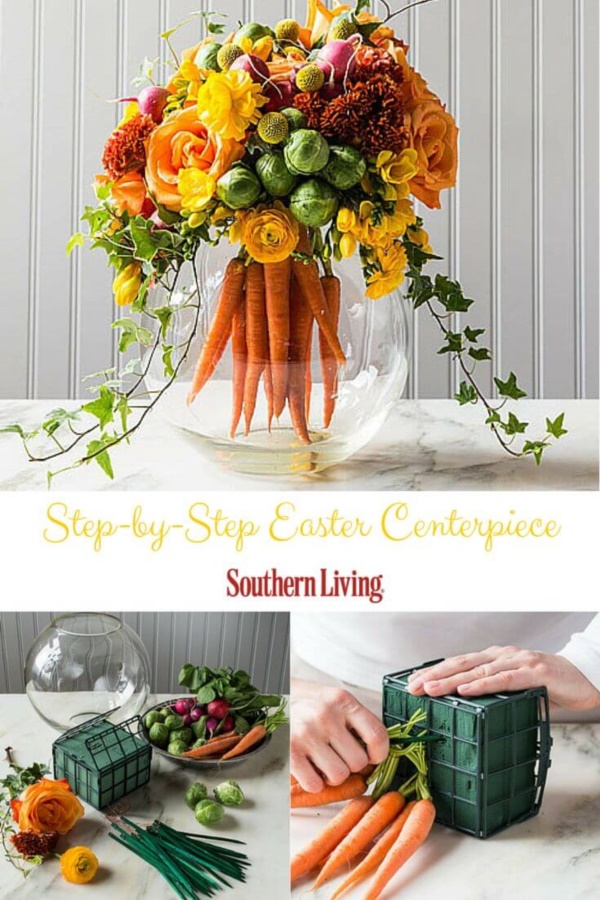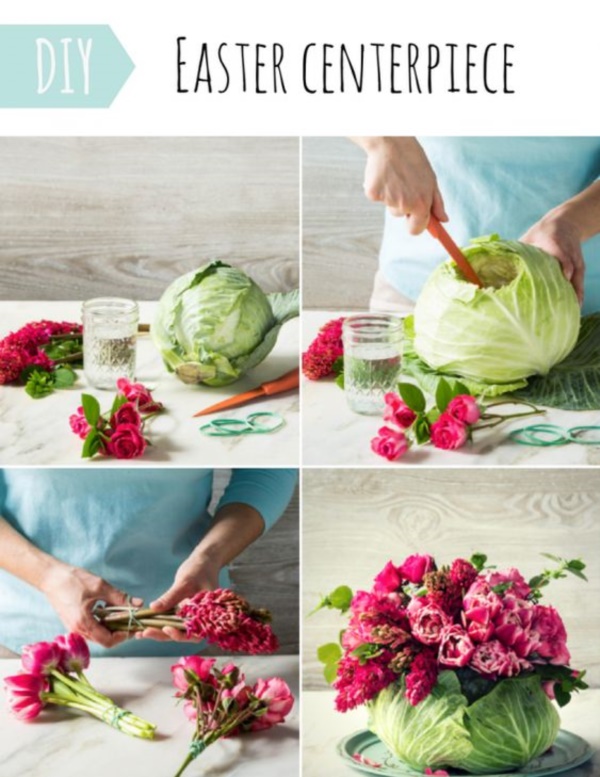 Easter Table Decoration Ideas With A Touch Of Nature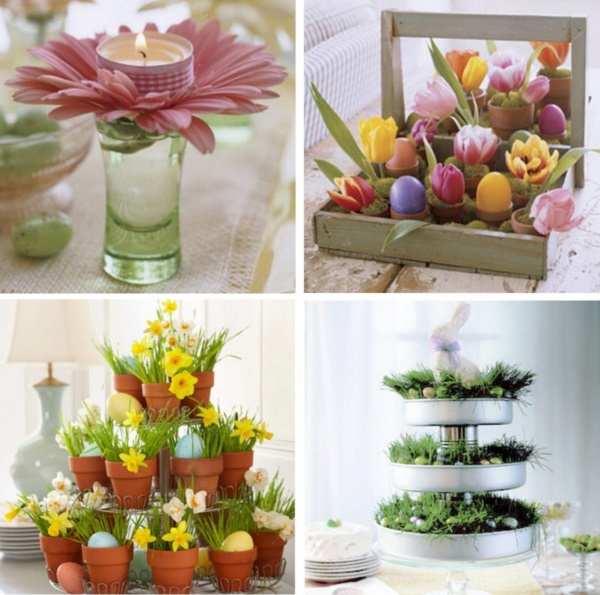 Will you not feel proud of your creativity when your guests just won't be able to stop pouring compliments on you for how amazing your centrepiece looks? Well, we know it's a big yes. So, for tons of compliments pouring in, go the natural way. Take a few fern leaves, a few bunches of flowers and then some other decorative accents like egg shells and create a lovely centrepiece out of these things.
Flower Vases With Easter Lilies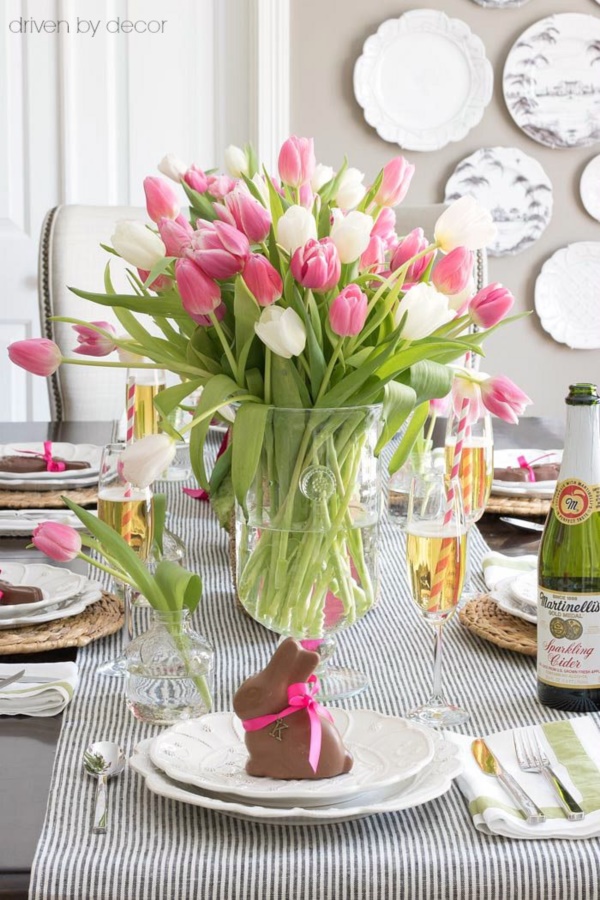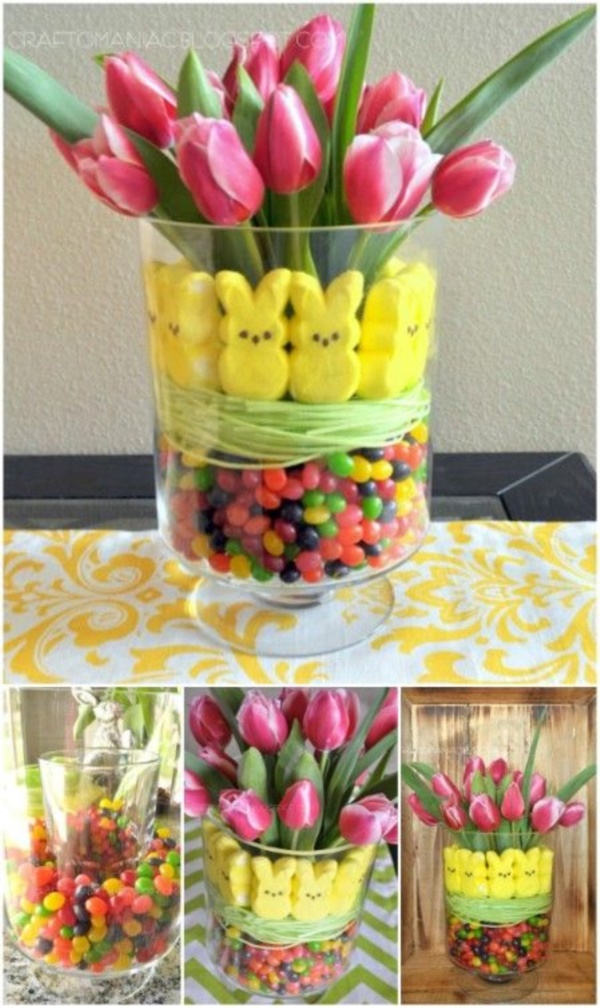 Almost all Easter Table Decoration Ideas are good, but some like this one, are superb. All you basically need is a flower vase and a bunch of Easter lilies. If lilies are not naturally available at your disposal, you can also create a couple of paper lilies to serve your purpose. Paper lilies look no less attractive than real lilies- remember!
A Planter With Grass And Flowers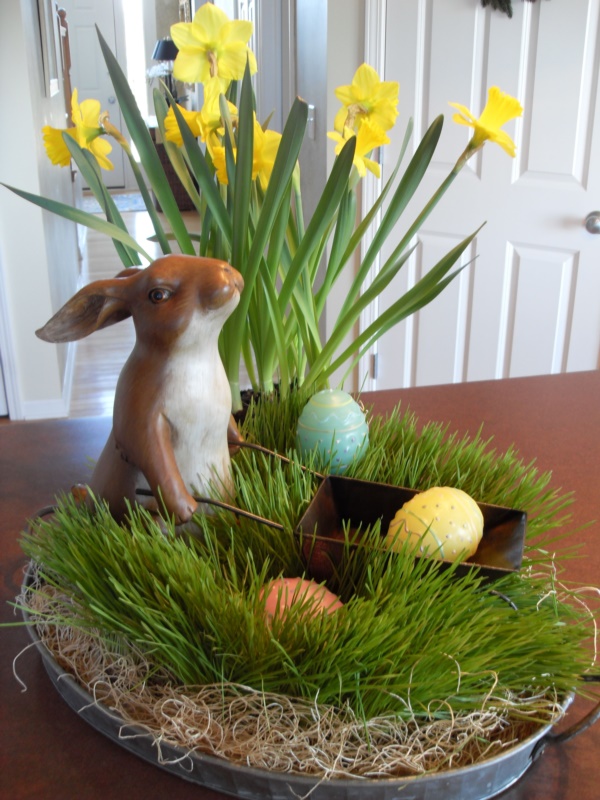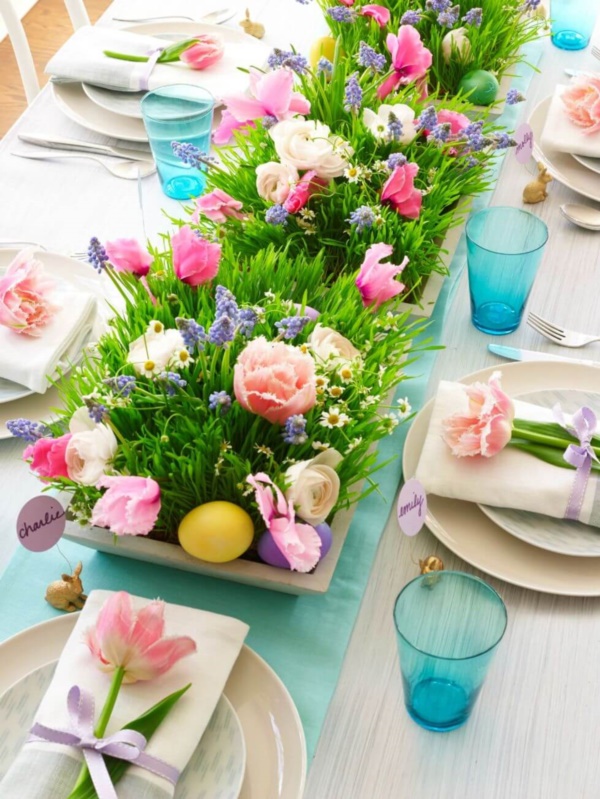 Using grass for decoration might not seem like the most appealing décor plan. But then when it's Easter, weird is beautiful. So, take a vase or a planter with grass in it. And then to add a dash of extra beauty to it, use flowers and other decorative accents.
For the Easter party, it's not only necessary to make your home look amazing, but your outfit should be specifically related to the festival only. So, why don't you check some Easter outfits and dresses to try this year.
Do you think the appropriate outfits will do justice to your look if you don't opt for the matching nail art design? I don't think so. I guess it'll be a bonus for you to try out some Easter nail art designs and ideas to complete your look.
Amazing DIY Easter Centrepiece Decoration Ideas- A Carrot Centrepiece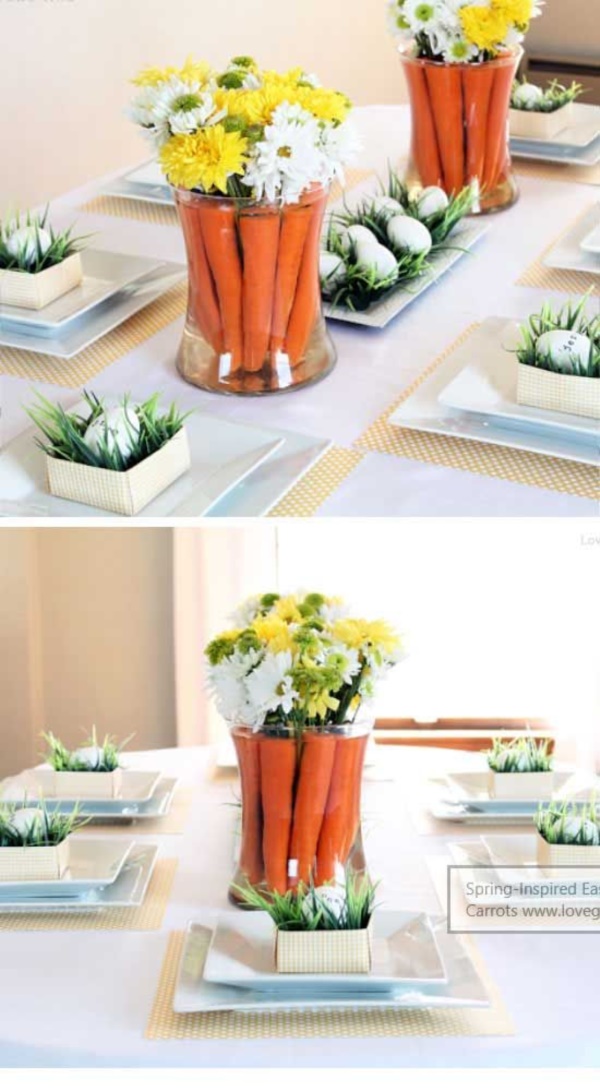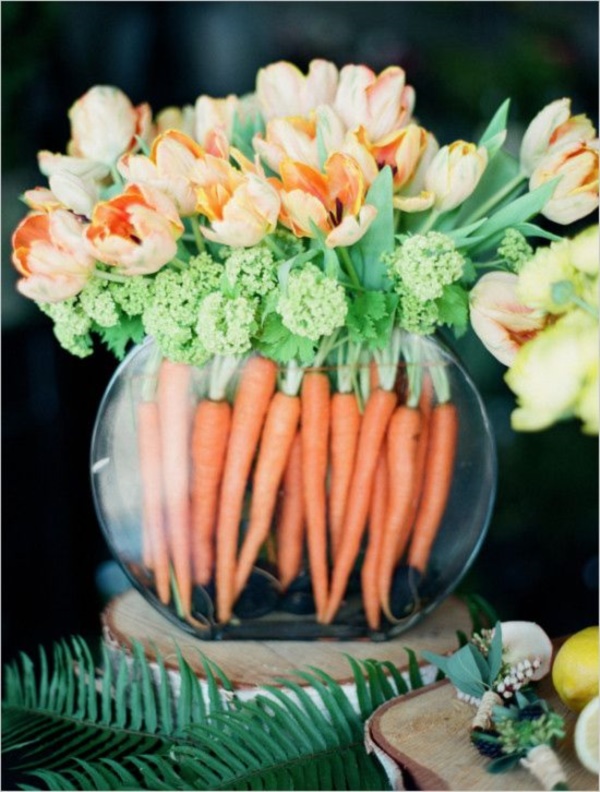 Did it ever occur to you that carrots can also be used for the purpose of decoration? Well, they can be, but not on all occasions, they are only suitable for Easter decoration. Use a glass bowl or vase or container, put some carrots in it, and then let the vase also hold a bunch of flowers. This unique centrepiece will indeed draw your guests' attention.
A Cute Nest With Eggs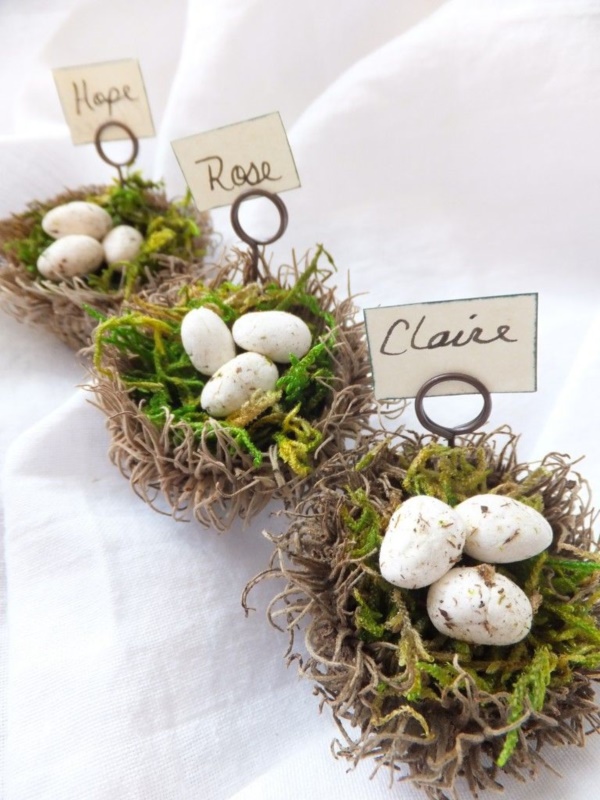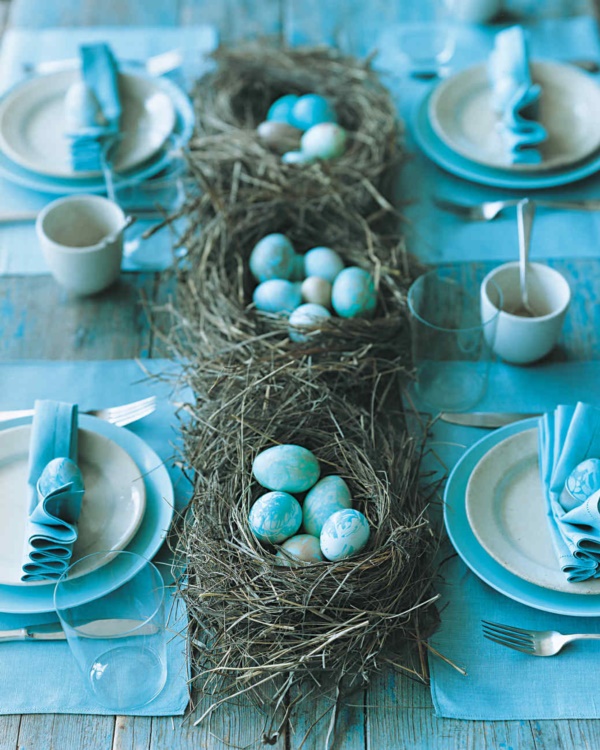 Talking about the best DIY Easter Centrepiece Decoration Ideas, this idea can never be neglected. All you need is some papers and a few twigs and you are good to go. Don't forget to paint your eggs before placing them in the nest. That will give the entire centrepiece a festive appearance.
Candle Centrepiece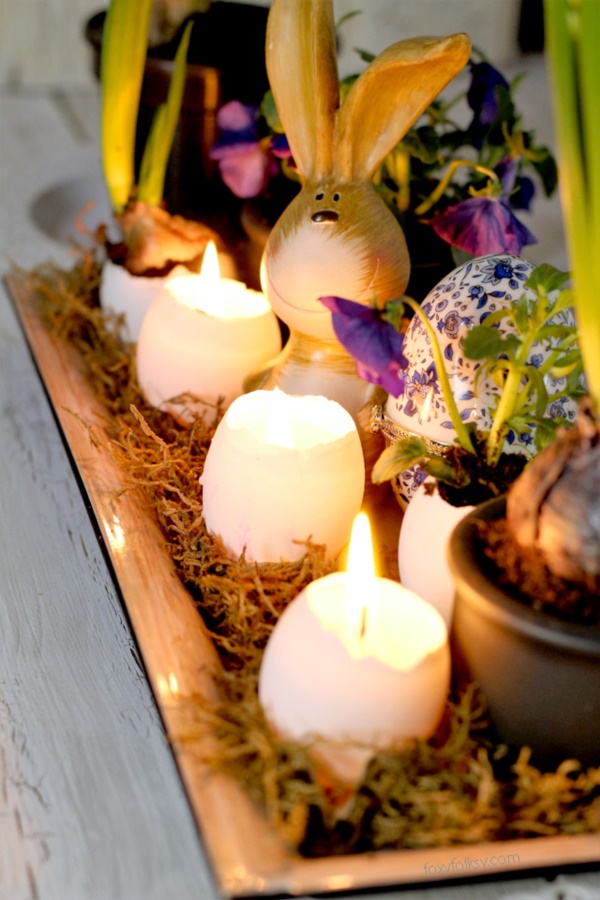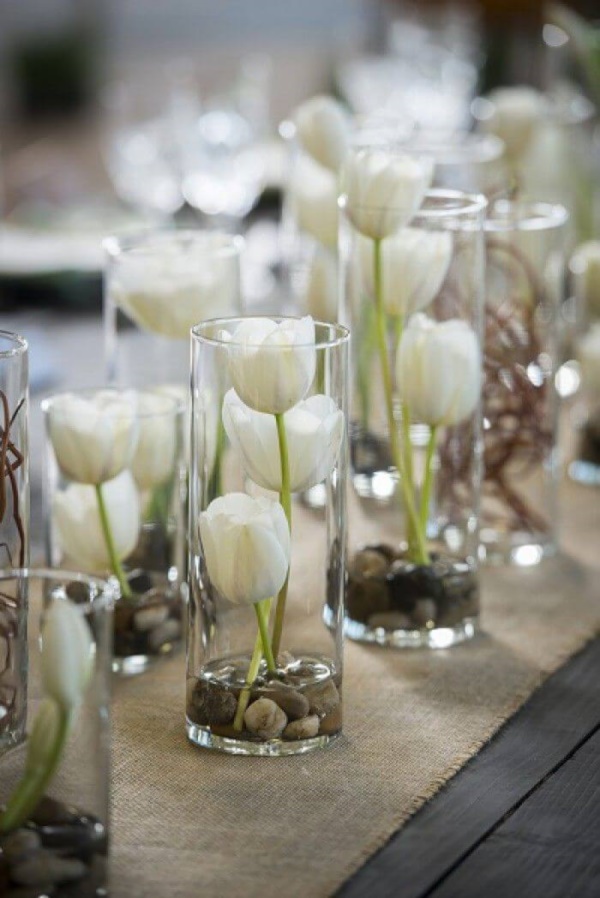 If you can't think of anything to go with your Easter themed party, then use a candle centrepiece on your table. They are easy to create and can lend your dining area a heavy dose of sophisticated charm.
Painted Eggs Centrepiece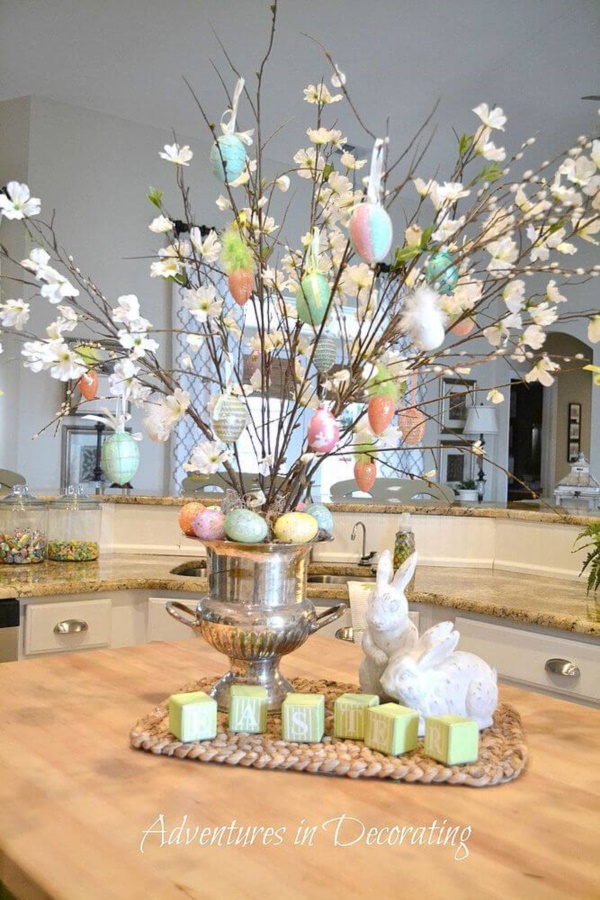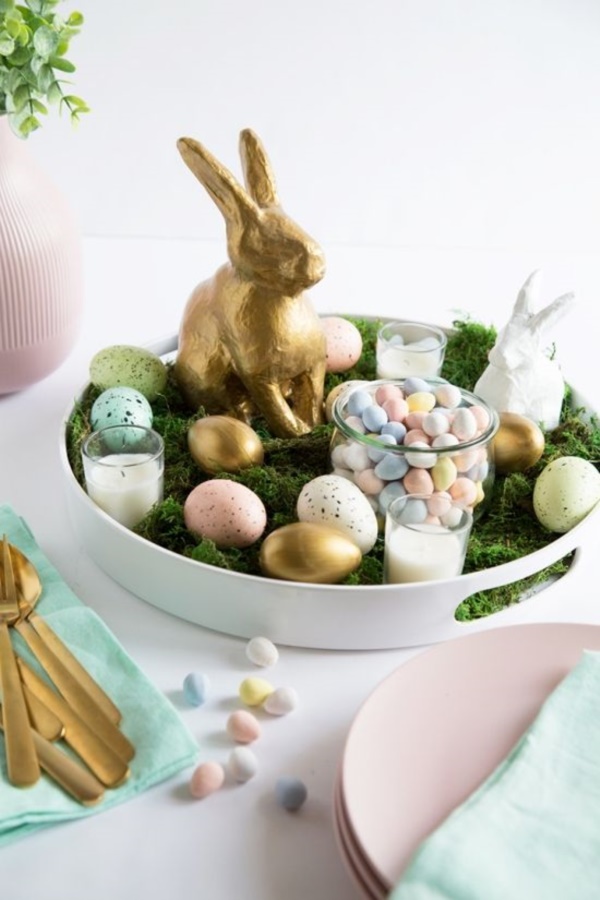 There is an unbelievably simple way to decorate your dining table on the Easter theme- just place a few painted eggs in an egg tray or some other holder and then keep it at the centre of the table. Compliments guaranteed!
Tiered Egg Centrepiece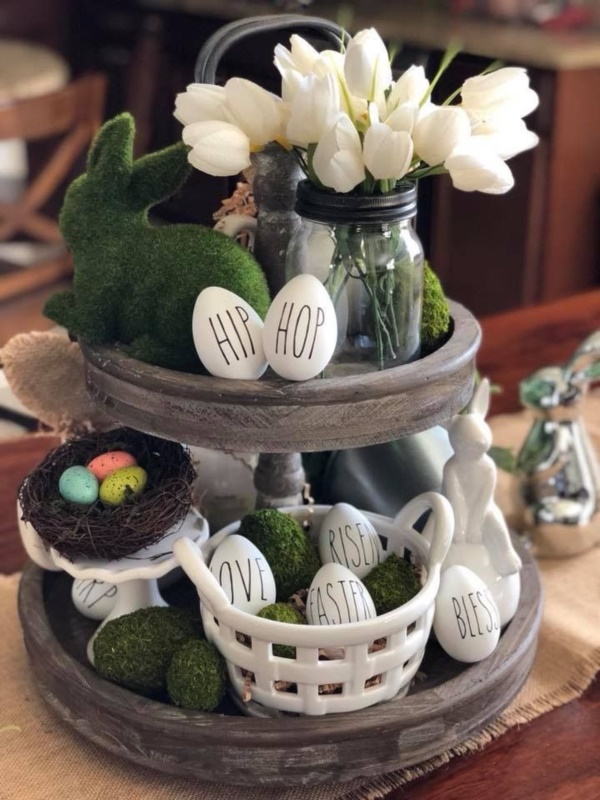 Out of all the Easter Table Decoration Ideas we have here, this one is probably the most gorgeous. You create this centrepiece with egg shells but in a tiered form. That means, your centrepiece looks stacked or multi-storied.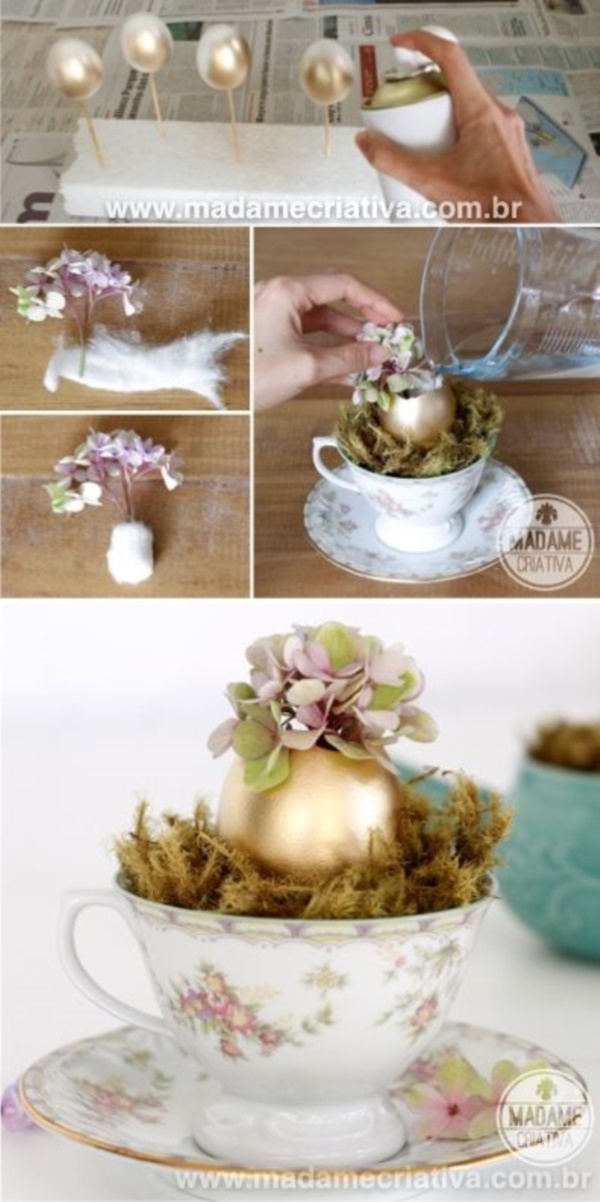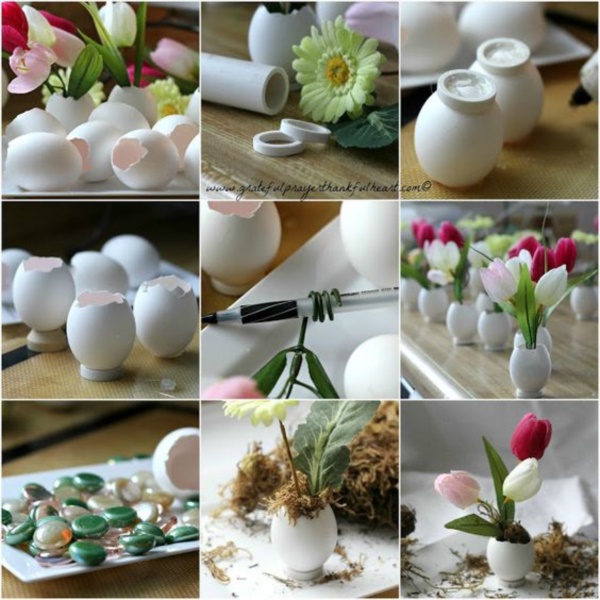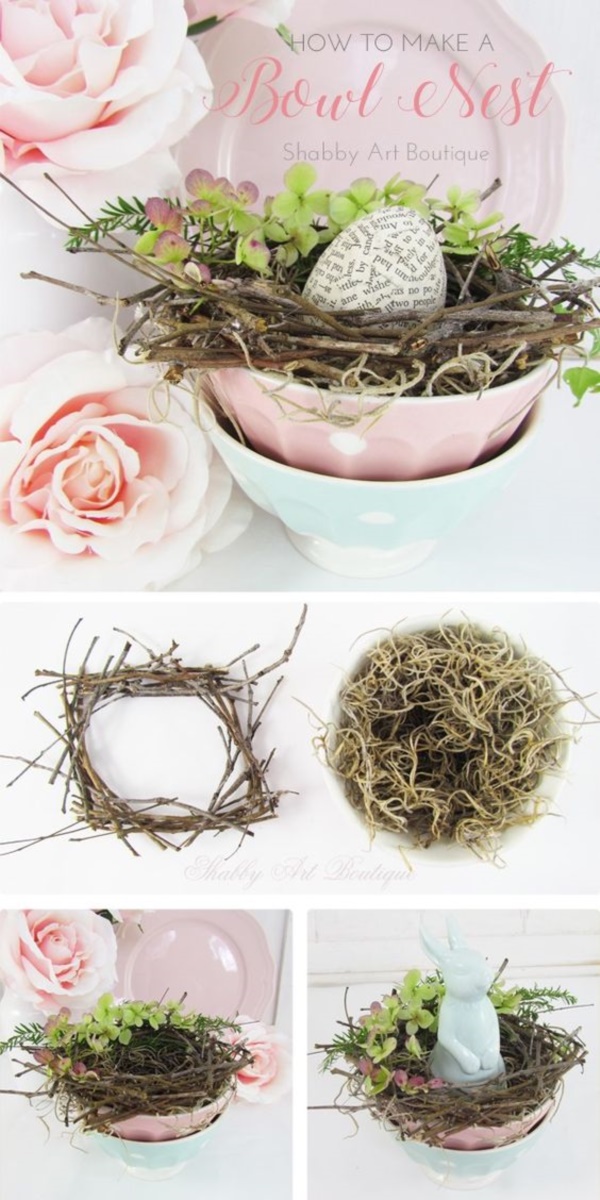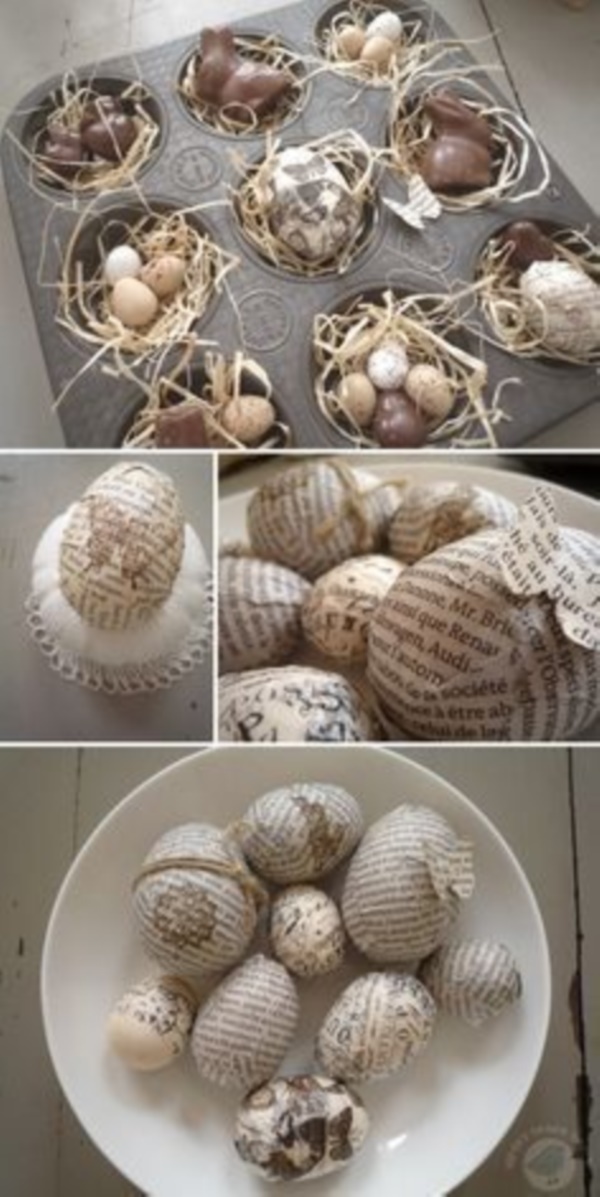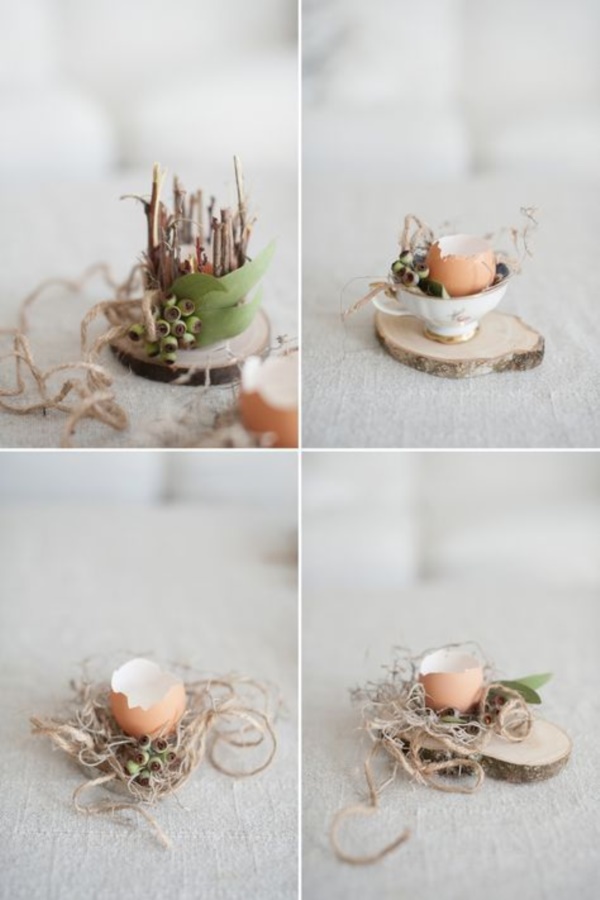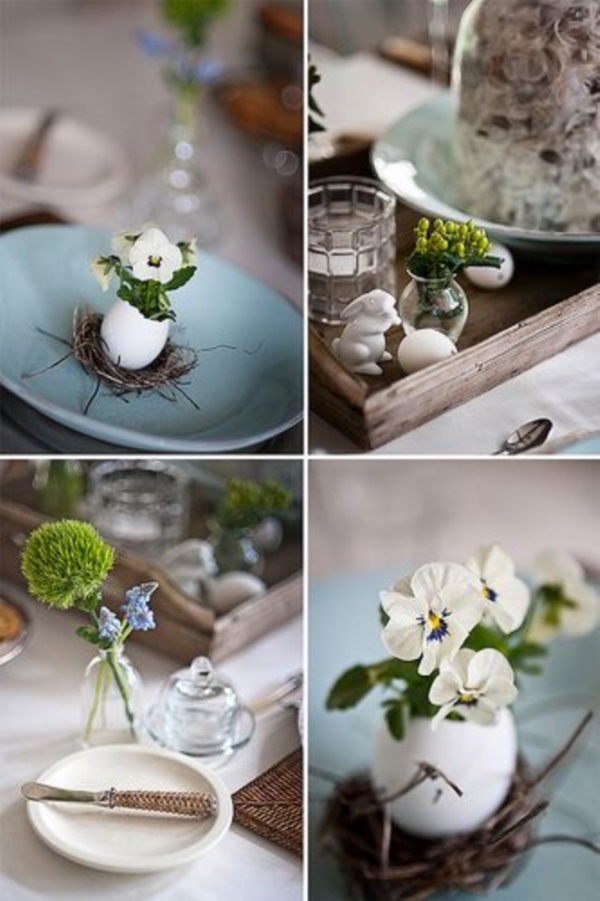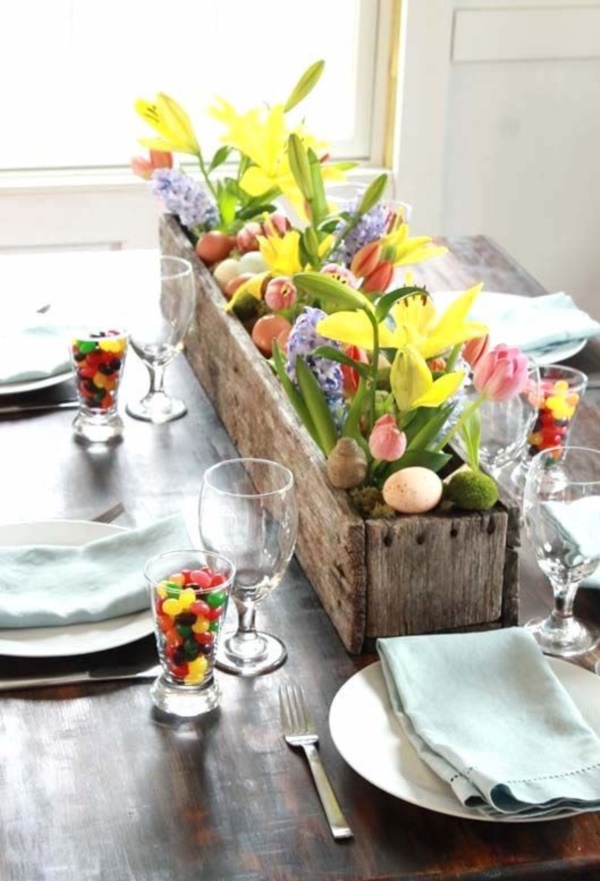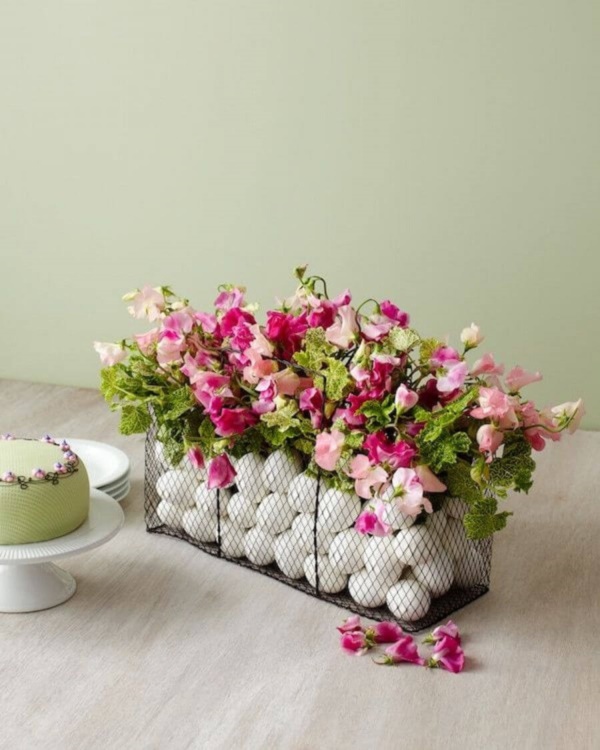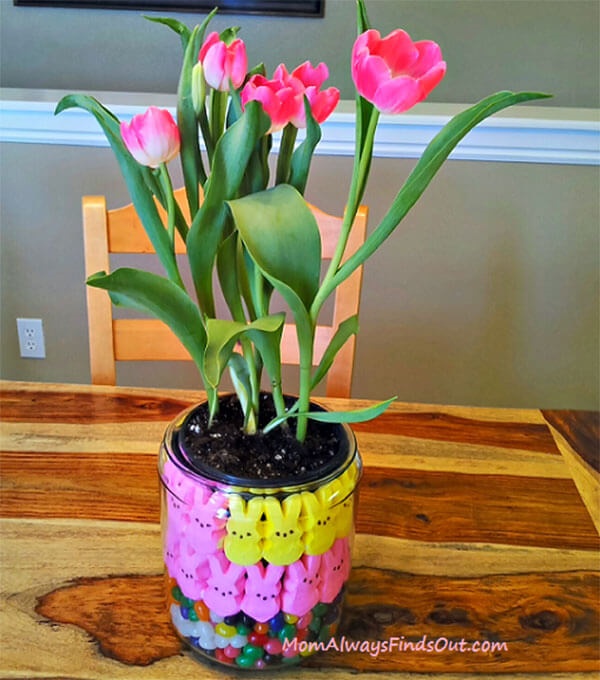 Along with this, you can also try out some DIY Easter Decoration Ideas for your home to make it look festival friendly.
Make sure you adorn your dinning table in such a way that your guests get drawn towards the decoration. For that, placing a nice centrepiece on the table is indispensable. With the above DIY Easter Centrepiece Decoration Ideas, offering your dining table a facelift won't be a challenge. These Easter Table Decoration Ideas are truly worth your time and effort- trust us!