Getting ready work can be pretty overwhelming especially for working moms that have to juggle between careers and family. Ideally, every woman wants to be a superwoman who can do it all and still look beautiful and put together while at it. And trust me; these Easy Hairstyles for Work to Get Your Day Started are totally killing the fashion at corporate world!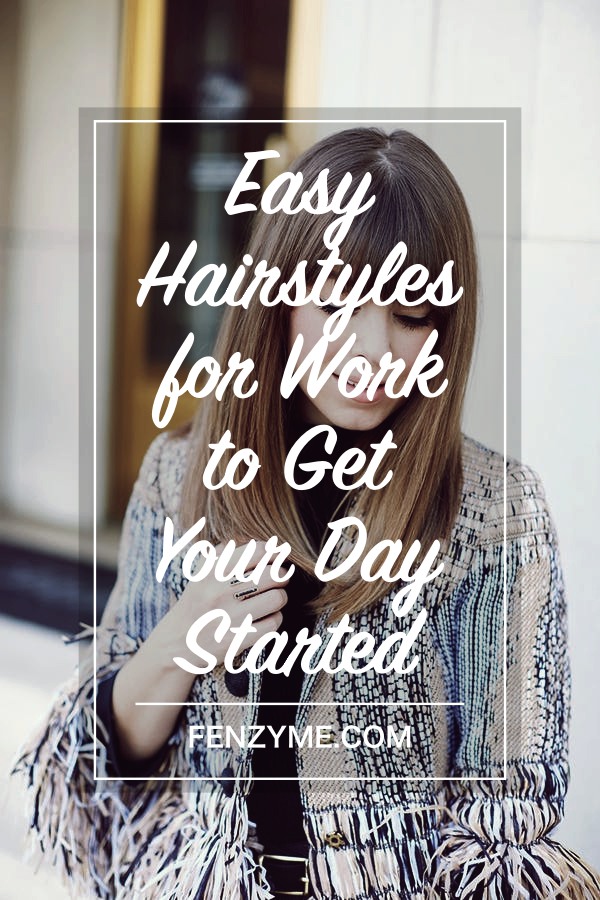 Women need more than just a good nose hair trimmer to get their looks put together for a work day. With limited time for makeup, hair styling, dressing up and finishing up on the few work projects carried forward from previous days, women need some slack for even trying to get most of it done.
Easy Hairstyles for Work to Get Your Day Started
For the love of women and to make it easier for working women, here are 7 easy and tested hairstyles for work that will get your day started:
Ponytail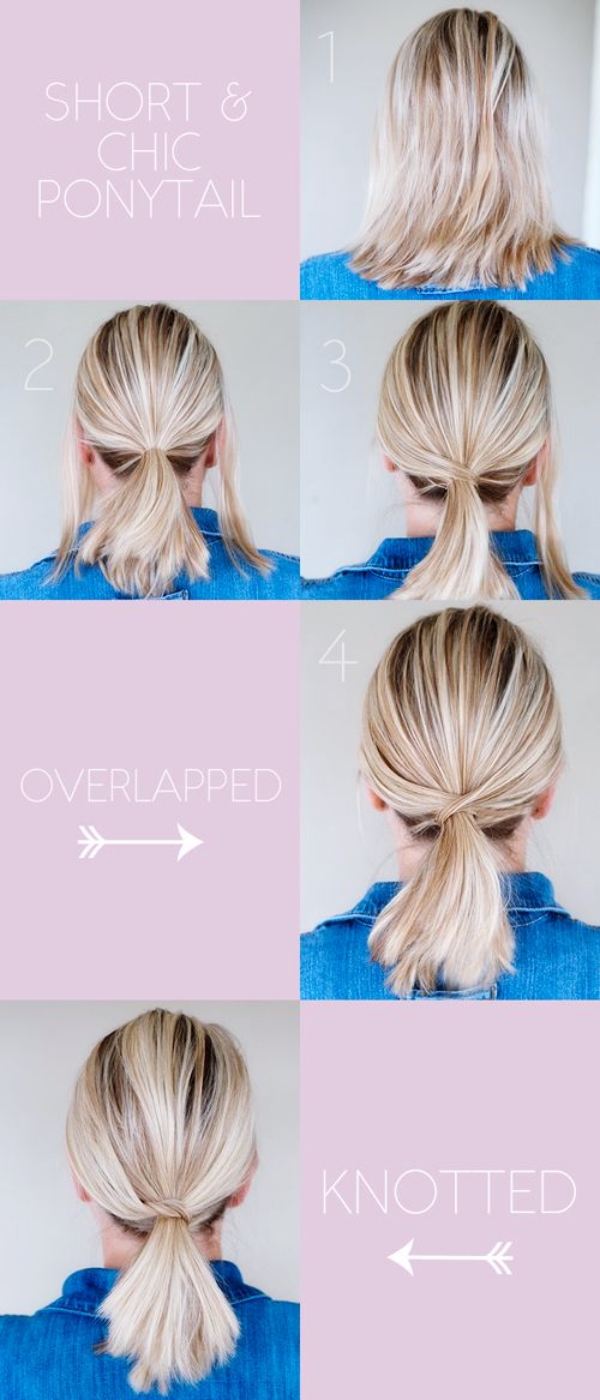 This is a common hairstyle that is often overlooked for its efficacy, especially since there are different ways to make it interesting.
To add oomph to your ponytail, add a twist to it by dividing your ponytail into two sections, then twisting one section wrapping it around the other section, to create a casually twisted ponytail. Additionally, you can add in a piece of a hairclip, flower or piece of fabric to add color and flavor to the plain ponytail.
Top Knot Bun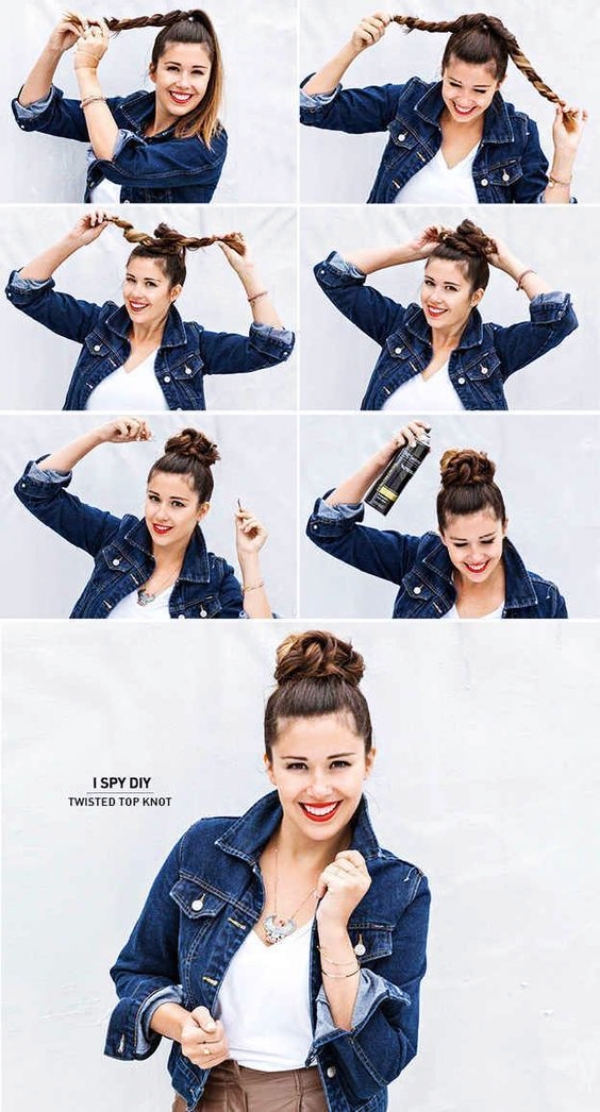 Buns are an amazing way to protect your hair from damage, but also to achieve an effortlessly chic look.
It is a perfect hair up-do to wear if you're going to deal with bossy clients or when you feel the day is going to be a bit rough. When coupled up with a power suit, the top knot bun can present you as a sophisticated woman who definitely knows what she is doing.
For a perfect top knot bun, be sure to lay down your edges to fight frizz although careful not to tease your hairline too much or make it too tight to give you undeserved headaches.
Low knot bun

this is similar to the top knot bun, only that it is usually worn a little lower on the head. This should be your go-to option when you feel a little uncomfortable with the top knot bun for the shape of your face.
Like the top knot bun, this style goes well with both casual and formal wear. You can wear this on either side or at the center and go polished or messy too, to befit your current mood and outfit.
High Ponytail

This is different from the ponytail hairstyle only for the positioning. If you have thin or less-volume hair, this hairstyle is perfect for you, as well as for flaunting your beautiful jawline and cheekbone structure.
Hold up your hair closer to your forehead and brush your shafts to achieve a neatly laid ponytail for more elegance and sass. You can tease or pouf the hair at the top if you want to create the illusion of volume.
Messy Bun

Worried over what to do with your hair on those casual work days or when running to run some personal errands? Well, this is an excellent choice for you as it accommodates for you to relax your scalp from the stretch and manipulation.
With just a hair tie or an elastic band, throw in your casual outfit and head out in confidence, without having to take too much time to achieve a perfect look.
Front Bangs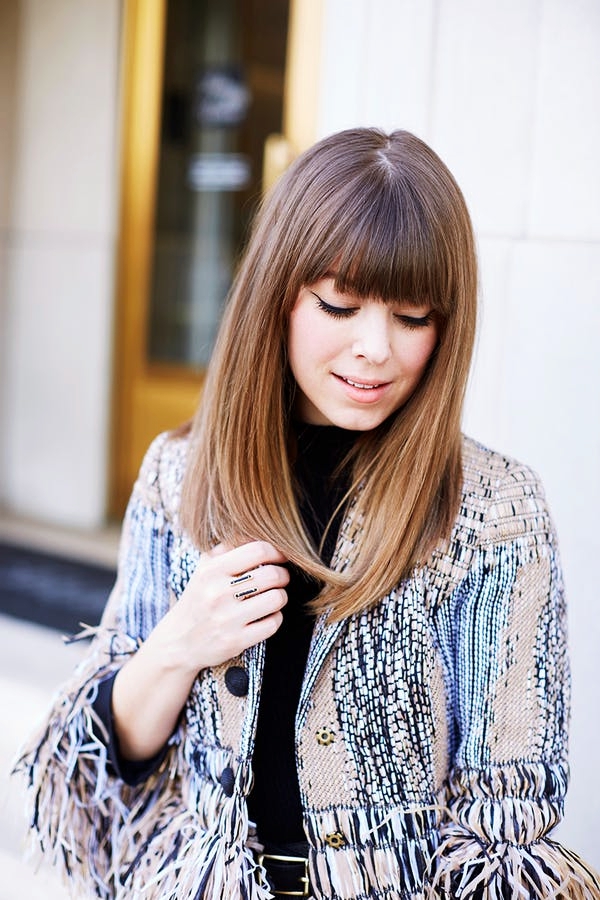 Bangs can transform a face in seconds. While some women prefer straight front bangs, you can also go for side-swept bangs soft enough to suit your preference. Even though bangs could require you to visit your hairstylist to achieve a perfect front bang suitable for your face structure, they can make you appear edgy, sexy, or sweet, and are very appropriate in a work set-up.
Easy braid

Understandably, not every woman can do a braid, so whether loose or fine and tight, an easy braid can get you started on your workday.
You can style your hair in a side braid or a braided bun, as long as it gets the job done, an easy braid definitely a hairstyle to try out.
There are so many hairstyles that can be suitable for working women, saving them a lot more preparation time on work days. While some of these hairstyles are easy to do on your own, if need be, you can consult a reputable hairstylist that can give you a suitable haircut like the pixie cut to comfortably last you more than a day.