Do you have long hair and you really find difficult to manage them for long hours? Don't worry girls..! We are there to help you and we bet our collection of easy half up half down hairstyles will inspire you and become your latest addiction. These unique and awesome hairdos look gorgeous in all seasons, but most of the women love to style these hairstyles in summer because you can make it more stylish in hot weather with some braiding and twisted details depending on your own interest…!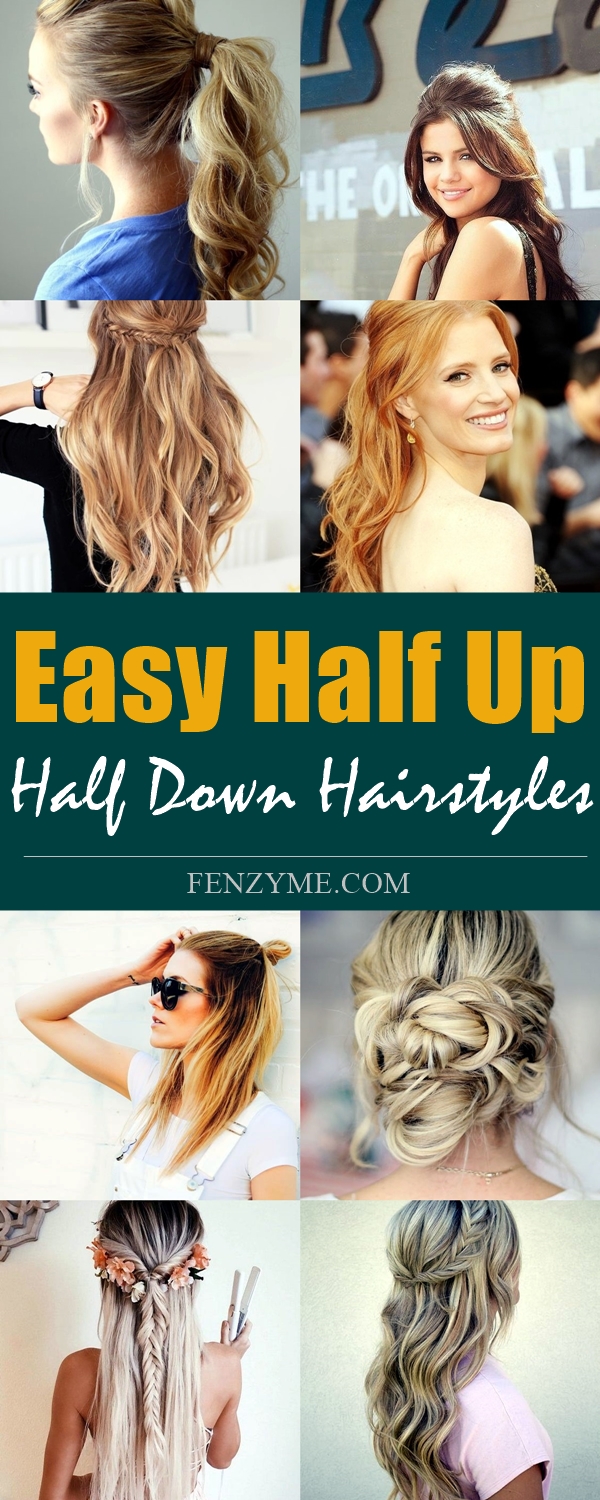 Surprisingly, the best feature of half up, half down hairstyles is that they look like you've spent hours on them, but in reality are super-easy to create and great option for formal and casual events…Superb! These days half up half down haircuts are in trend and girls blessed with natural waves or soft curls love to follow the trend, isn't it amazing! Also have a spark of happiness in your eyes for now it is time to help you flaunt some really classy yet Easy Back to School Hairstyles.
Easy Half Up Half Down Hairstyles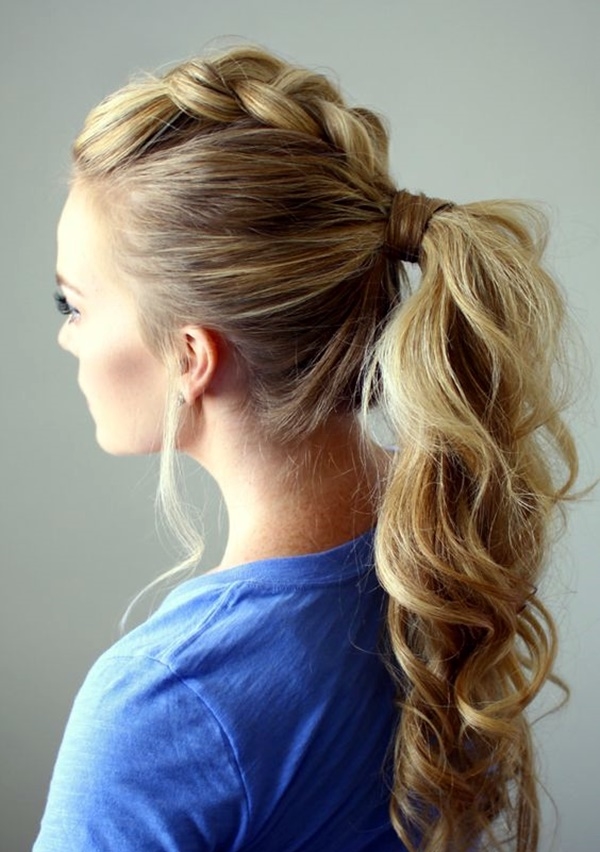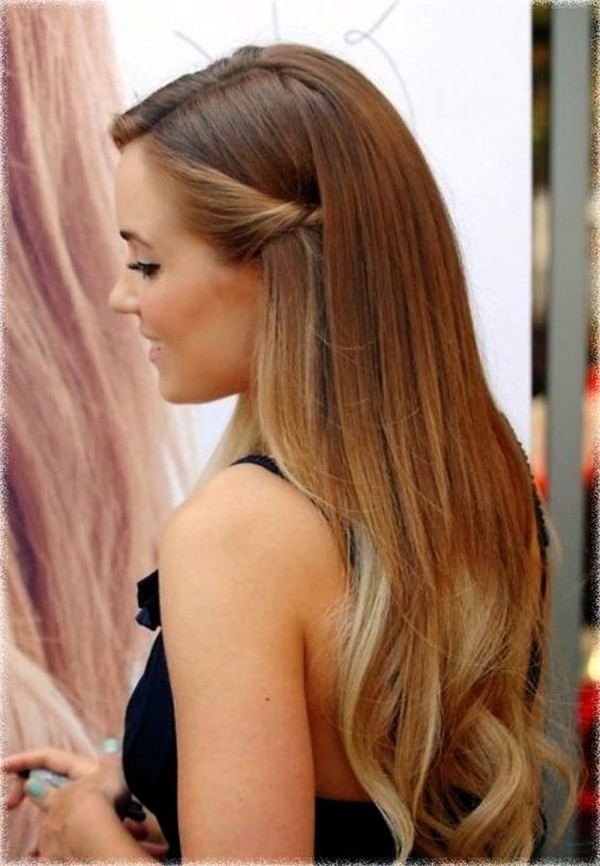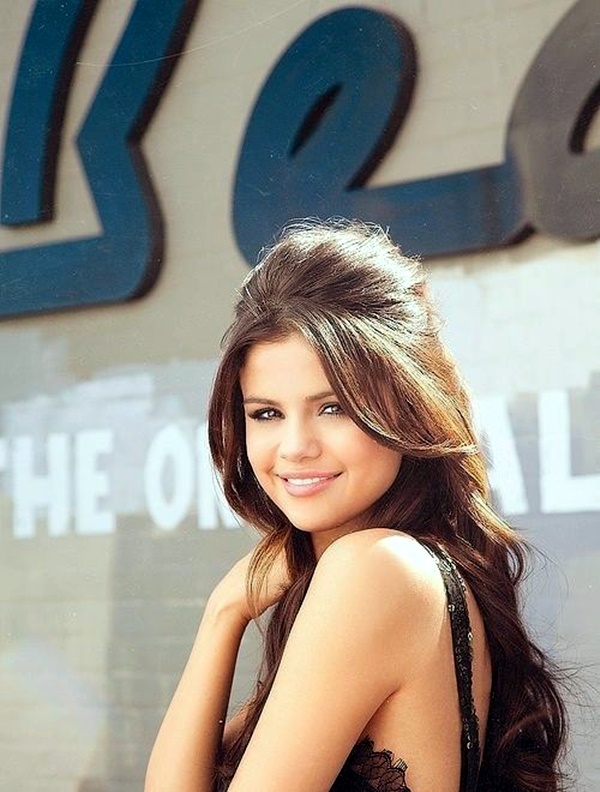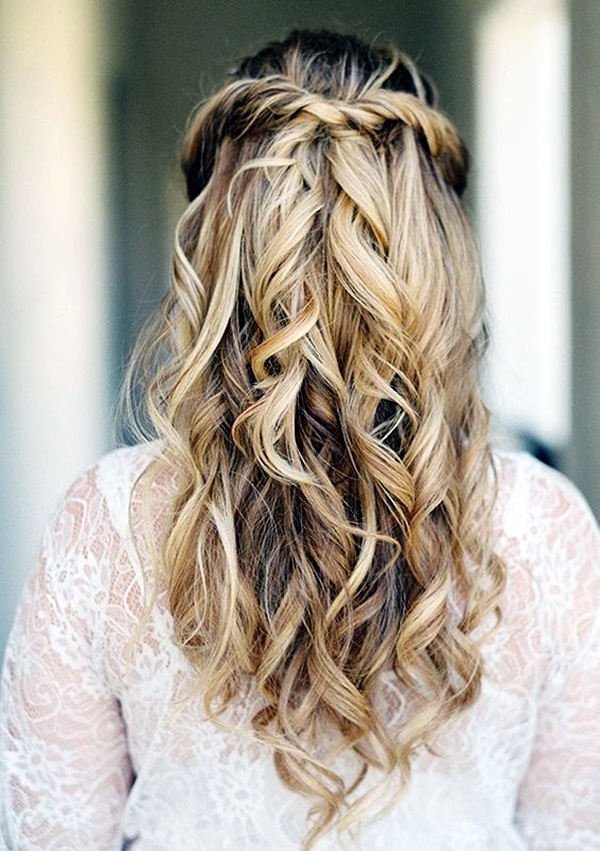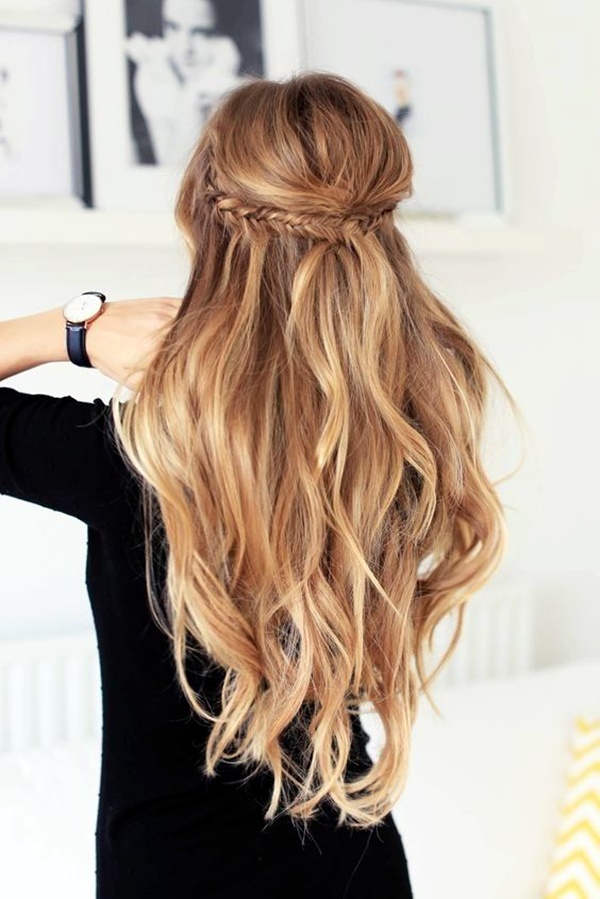 Check out some awesome half up half down hairstyles to rock the trend!
Teased Crown and Soft Curls!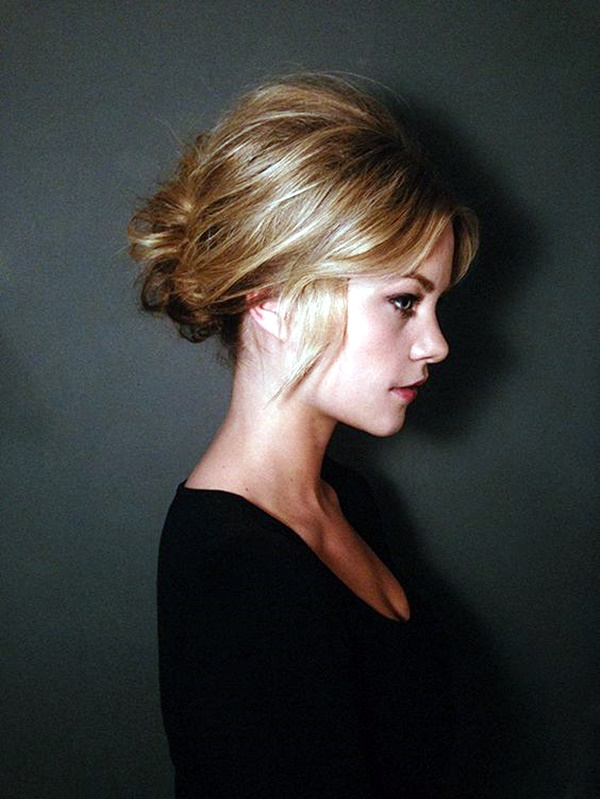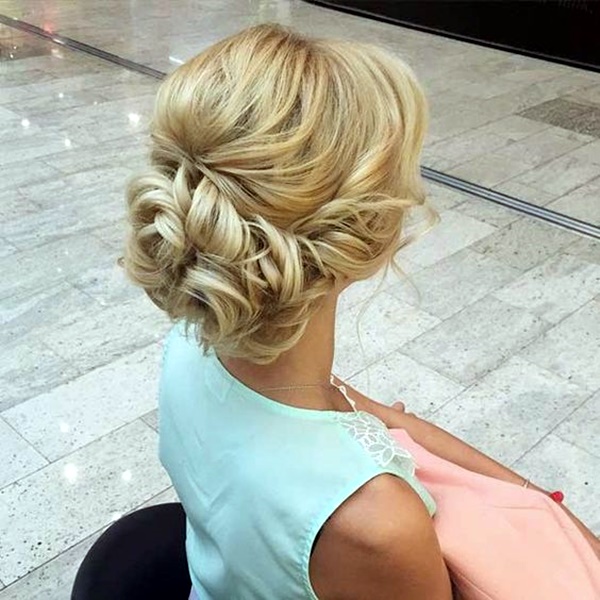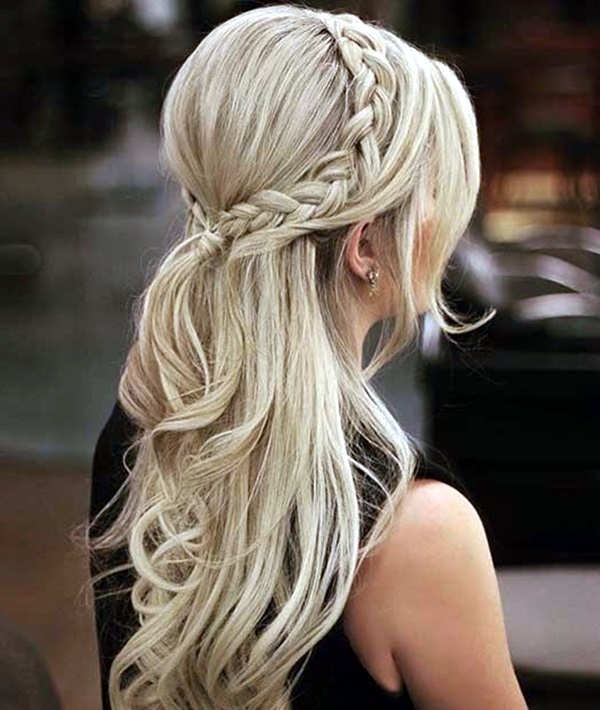 Don't you think…sometimes less is more! A simple and smooth bump matched with wavy hair makes an absolutely stunning hairstyle! Hey…simply curl your hair with a curling iron, and then brush continuously through them with a natural grooming brush. Gals…the best way to tease your hair and create a bump is with a tail comb. Finally, secure it with bobby pins..!
Waterfall Braid!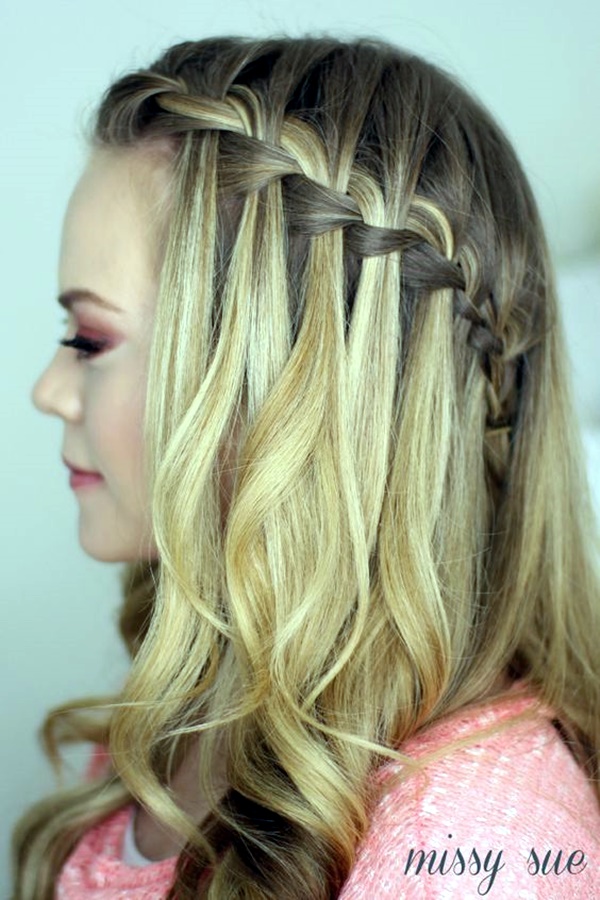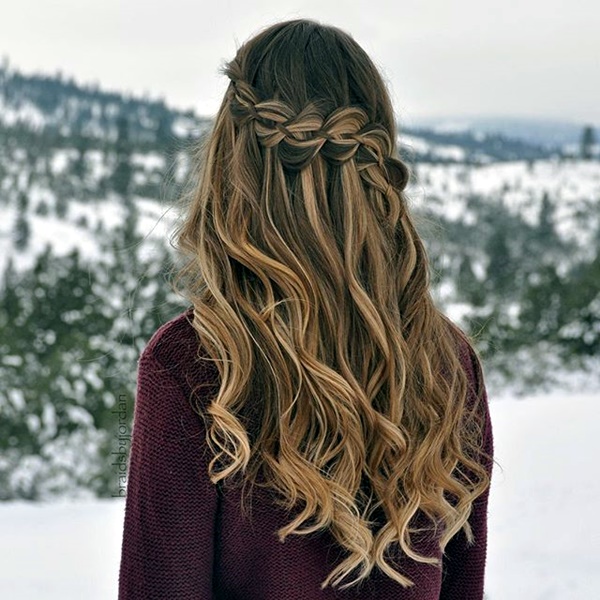 This glamorous hairdo is among easy half up half down hairstyles and waterfall braid looks extremely charming with gold blond accents. It's made of braids overlapping with each other and is ideal for those girls who love care free and boho-chic styles.
Twist Crossed Curly Half Updo!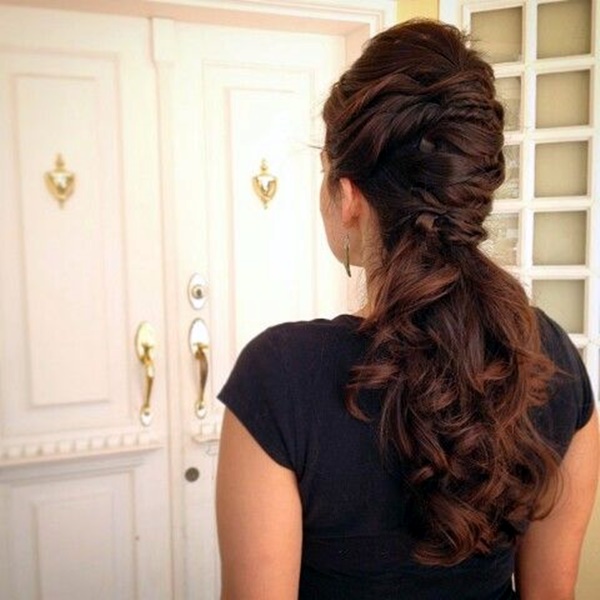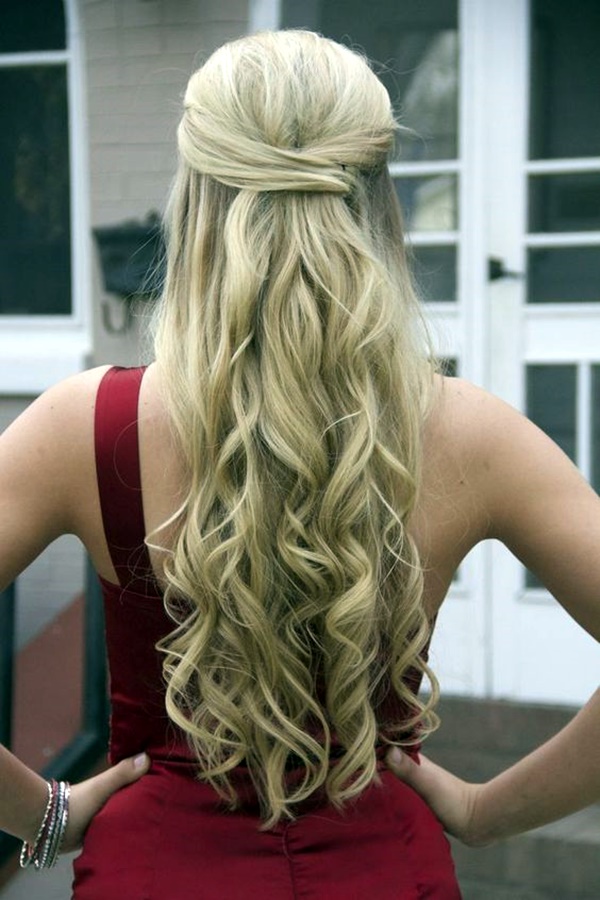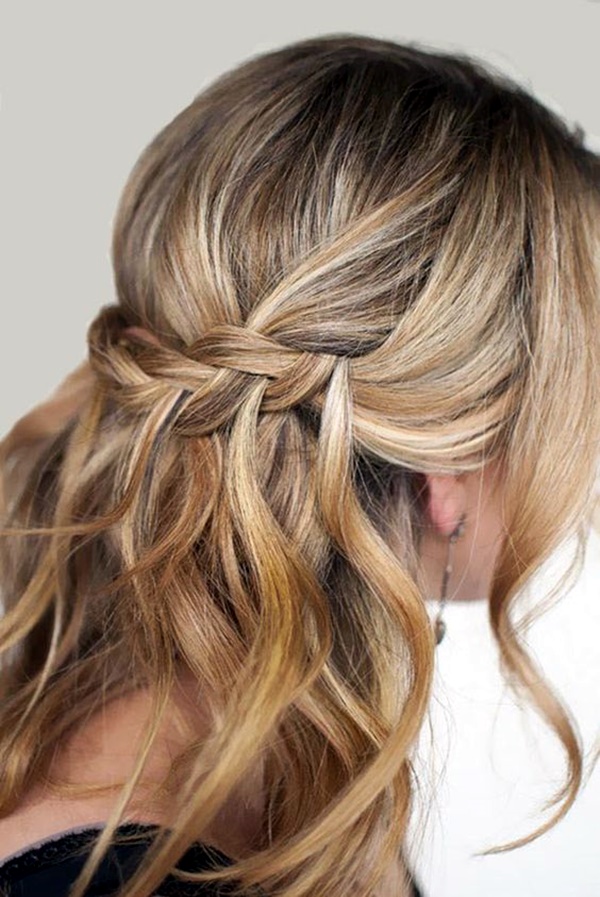 Running late to attend a formal occasion and not getting any idea on how to style your beautiful hair? You can try this twist crossed curly hairstyle for a perfect look. You would be experiencing the sheer exuberance of amazing two tone hair color ideas this year which are so refreshing and original! To achieve this style, you'll need a teasing brush, a curling iron, some bobby pins and a hairspray. If styled correctly, you will look like celebrity guest!
Fishtail Braid Crown!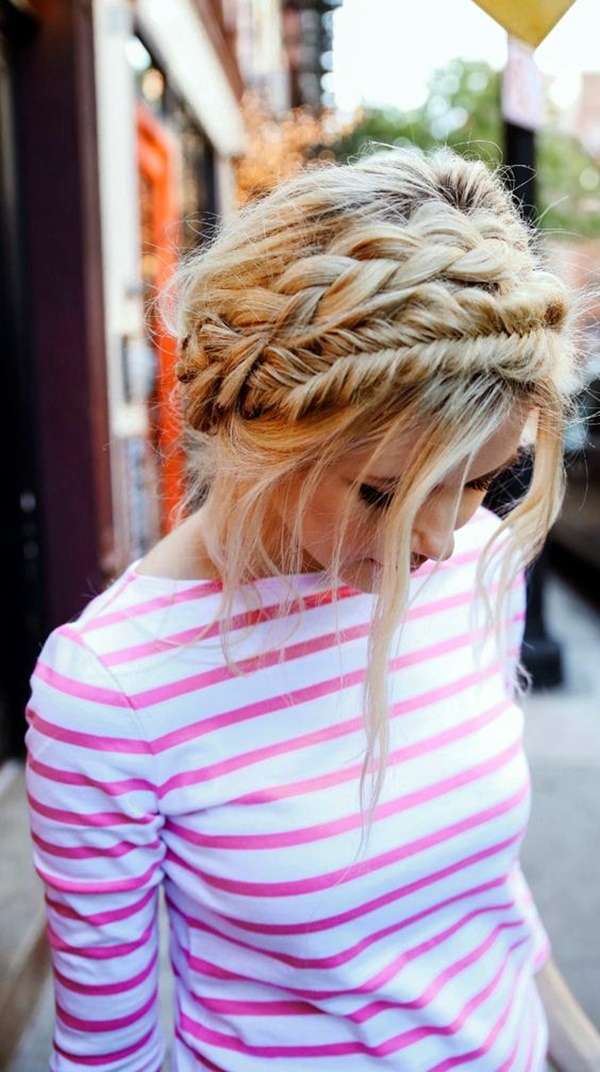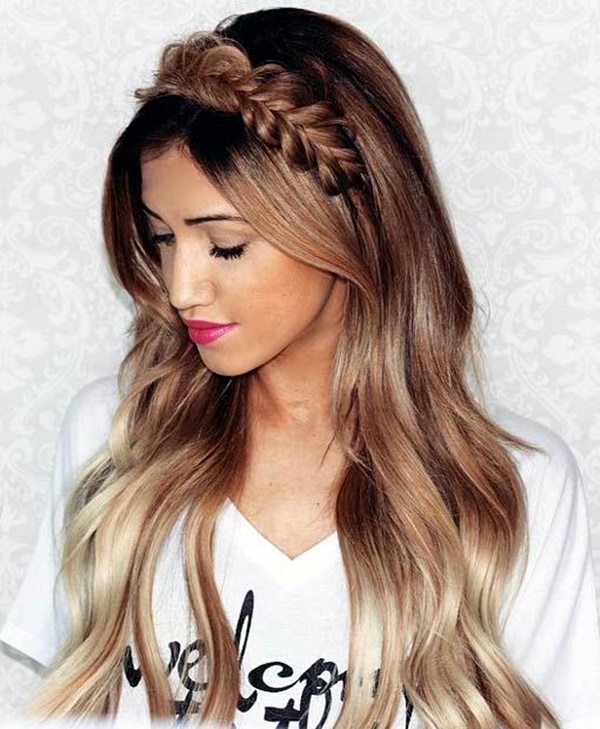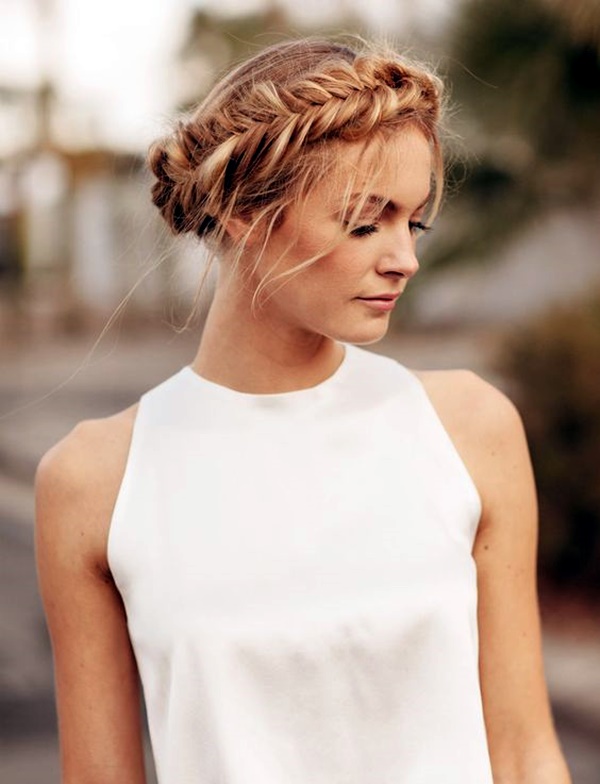 Are you looking for a perfect style to keep your hair away from your face while still looking cute? Great news for you…! You can wear this style confidently whenever you want. Fishtail braided crown can turn any hairstyle feminine and good-looking. Moreover, the hairstyle makes other heart skip a beat!
Half Updo for Short Hair!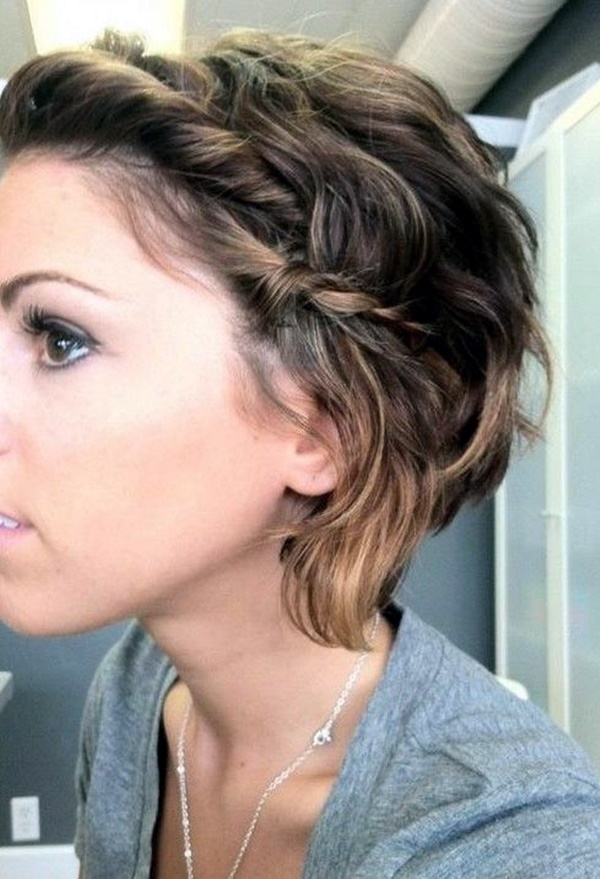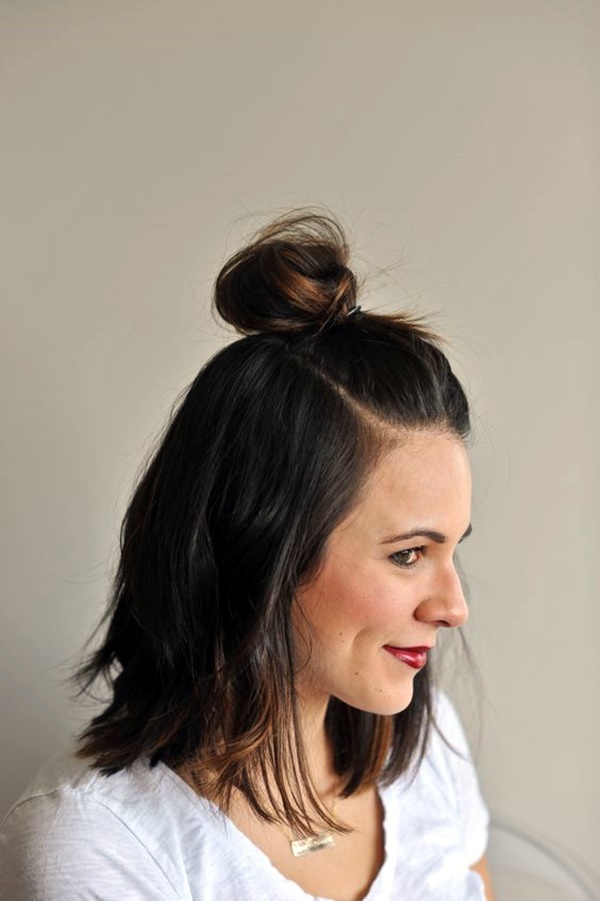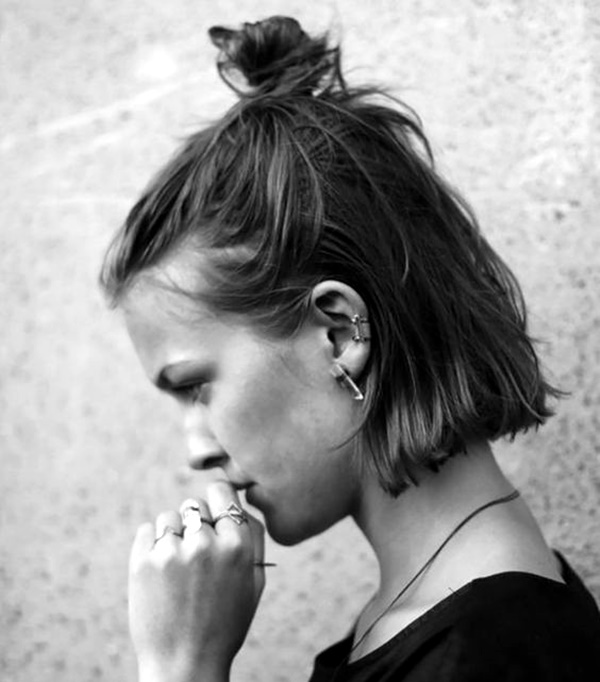 Whether you're headed to a formal occasion or just looking for another great way to style your hair, this half up braided crown might be your perfect choice. Hence, it's an excellent hairstyle for beating the summer heat without sacrificing your style..! Oh My God…So, cute and refreshing!
Side Swept Dutch Braid + Curls!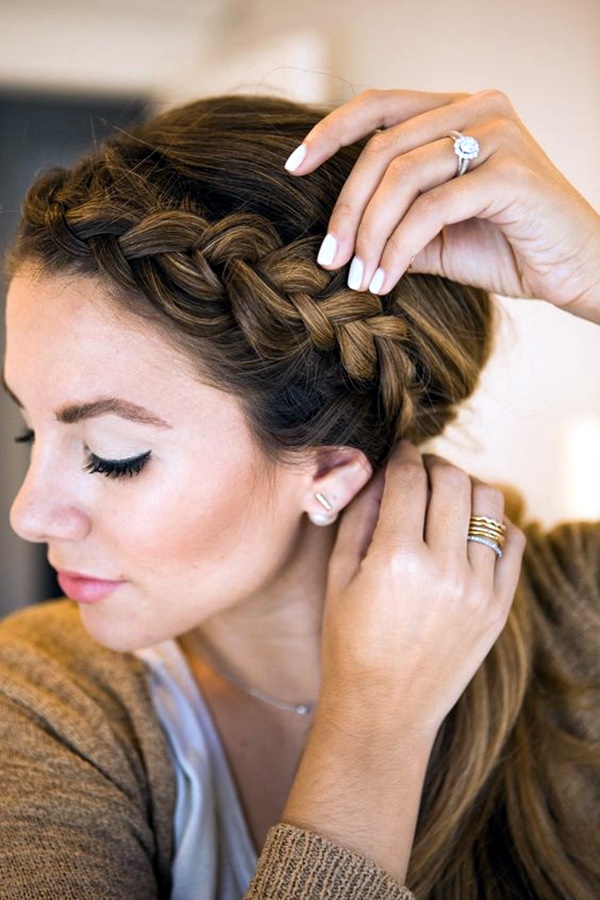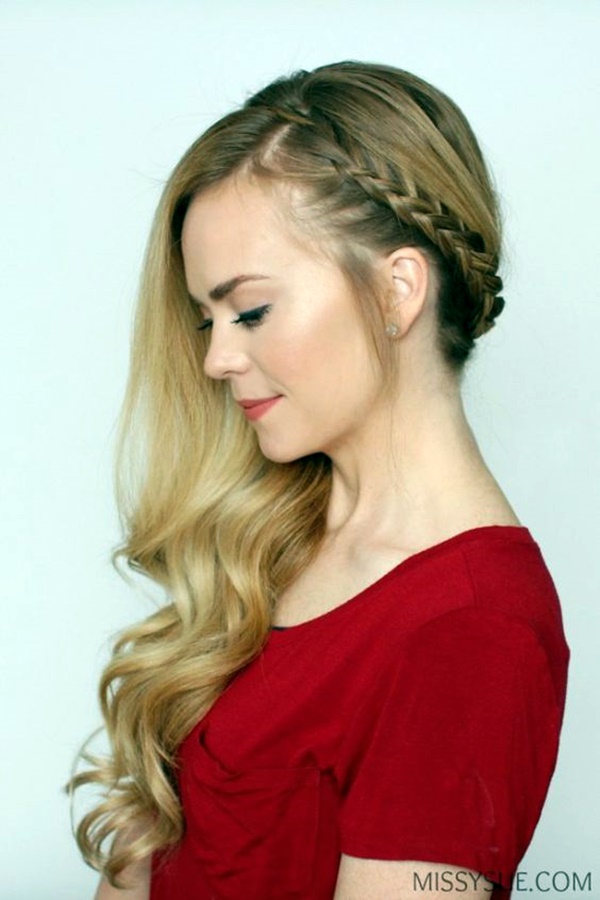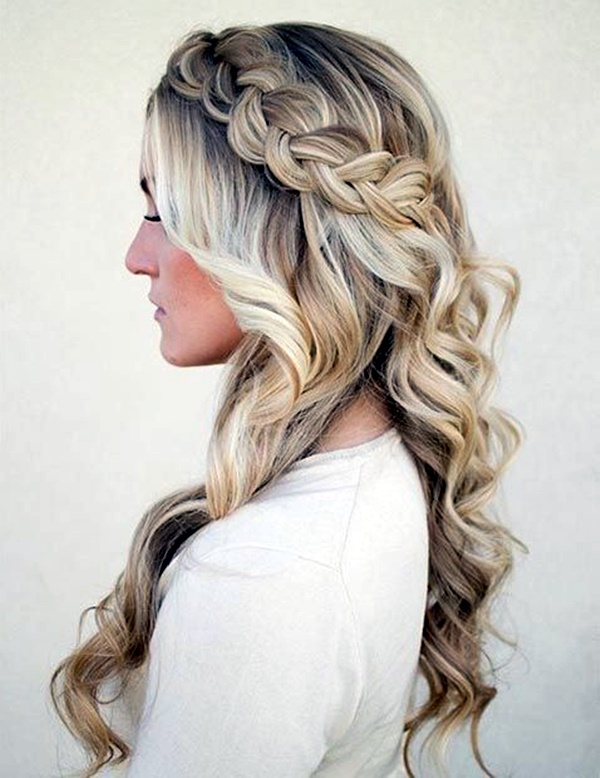 If you have long hair and are always looking to do something different with them, our suggestion is to try one of these easy half up half down hairstyles for great look at any summer event! Gotcha! The style feels formal, yet more casual as some of the hairs are left down. Here we have for all you lovely ladies out these some of the greatest hairstyles for thin hair, so that you just go wow for the next party!
Messy Rope Braid Half Updo!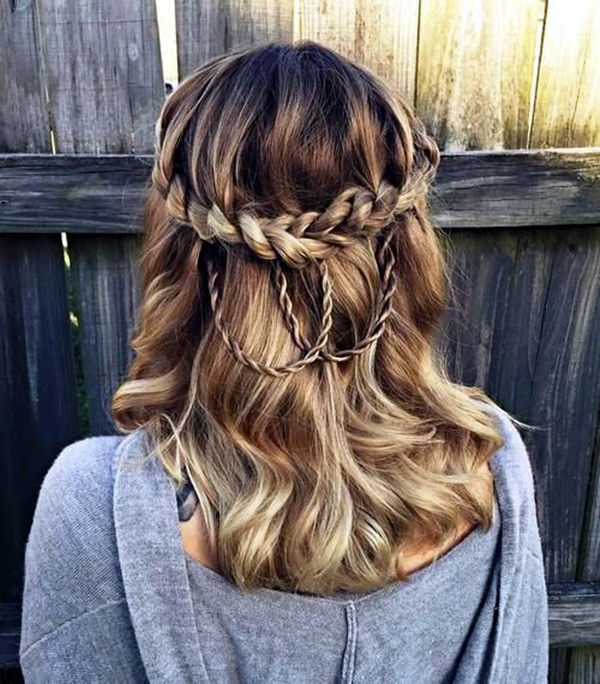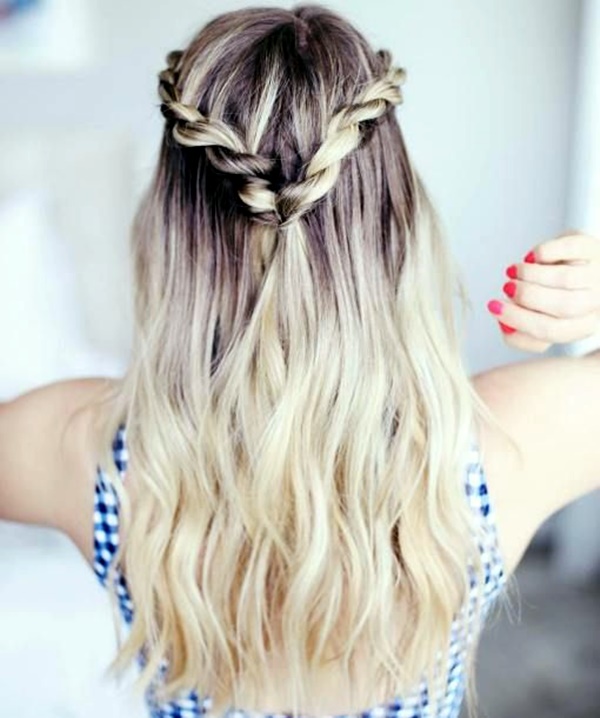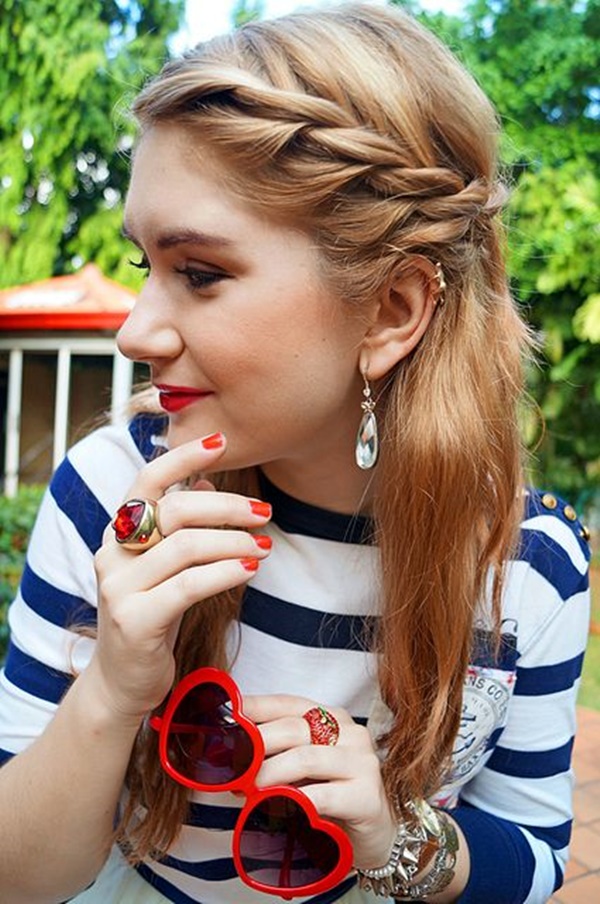 The hairstyle works best on medium-length hair and perfect for summers as an everyday look. Simply separate two front section of the hair and loosely roll them back. Then, twist them around each other creating one loose big twist. So, promise…you will give it a try!
Cute and Simple Half Hairdo!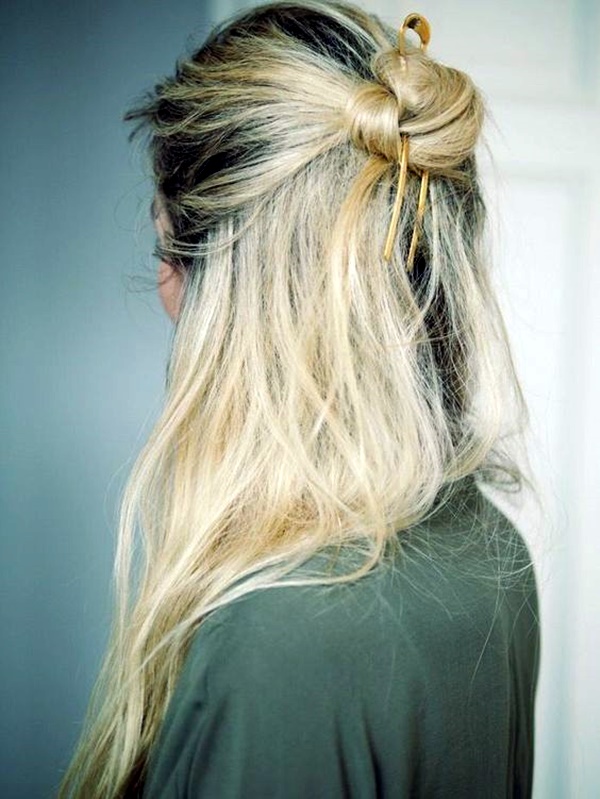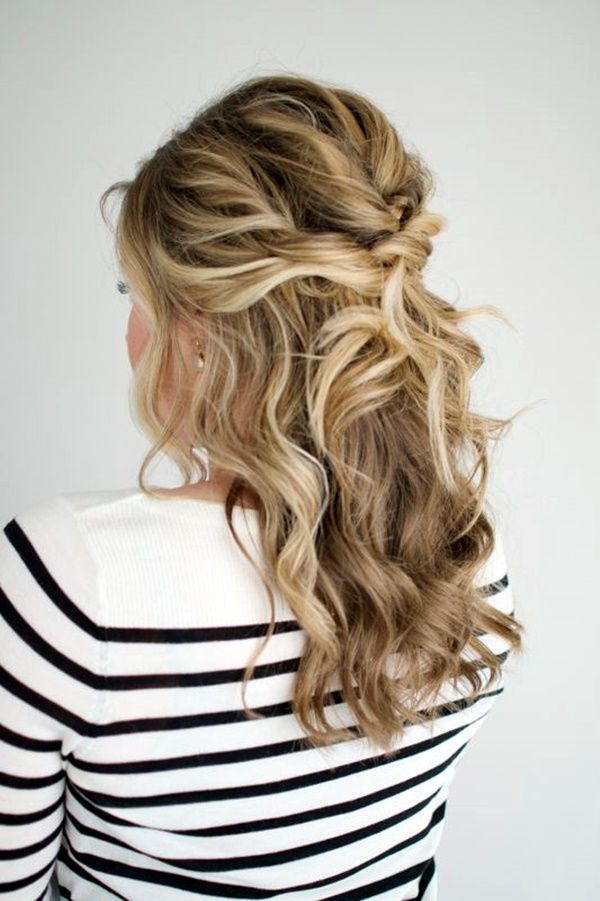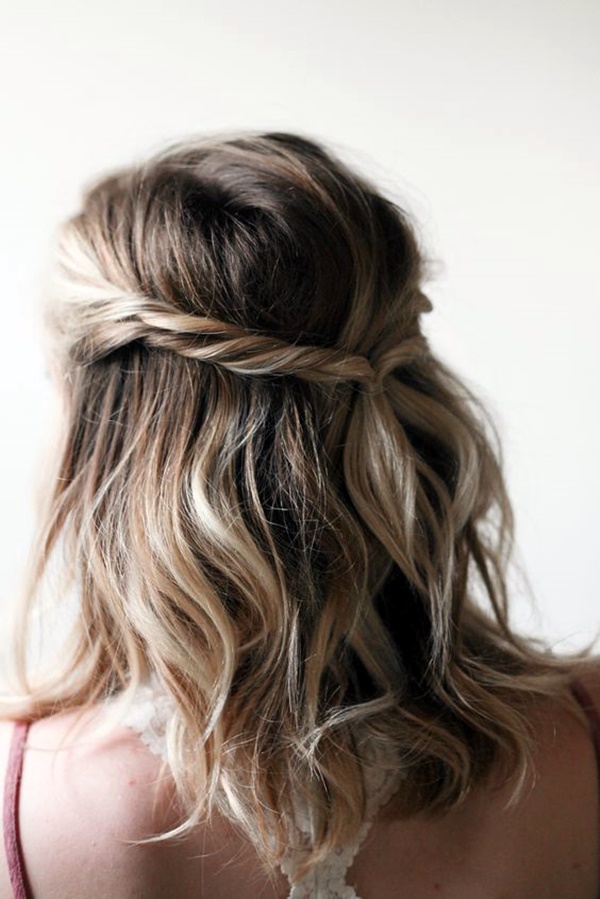 Isn't this one of the prettiest hairdo you always dreamt off? If you have a cool floral hair accessory to wear, then this hairstyle is a good option! The messy texture makes this style perfect for your everyday wear.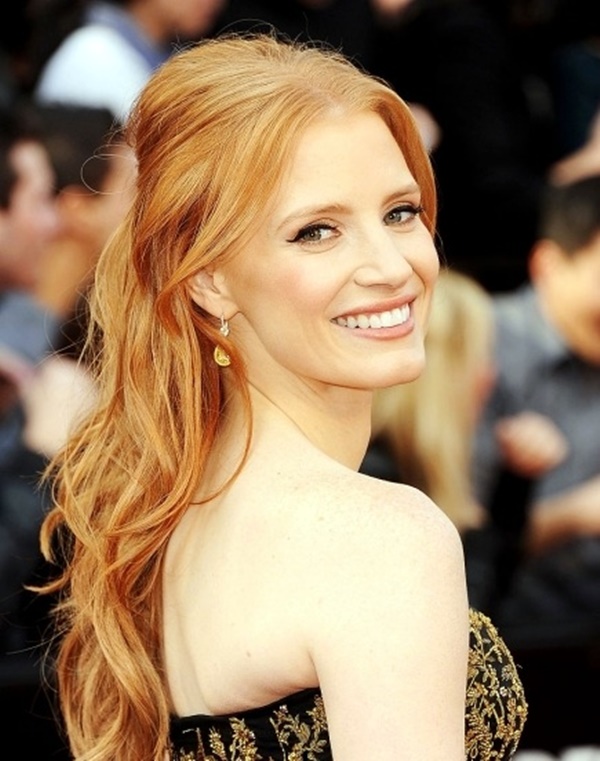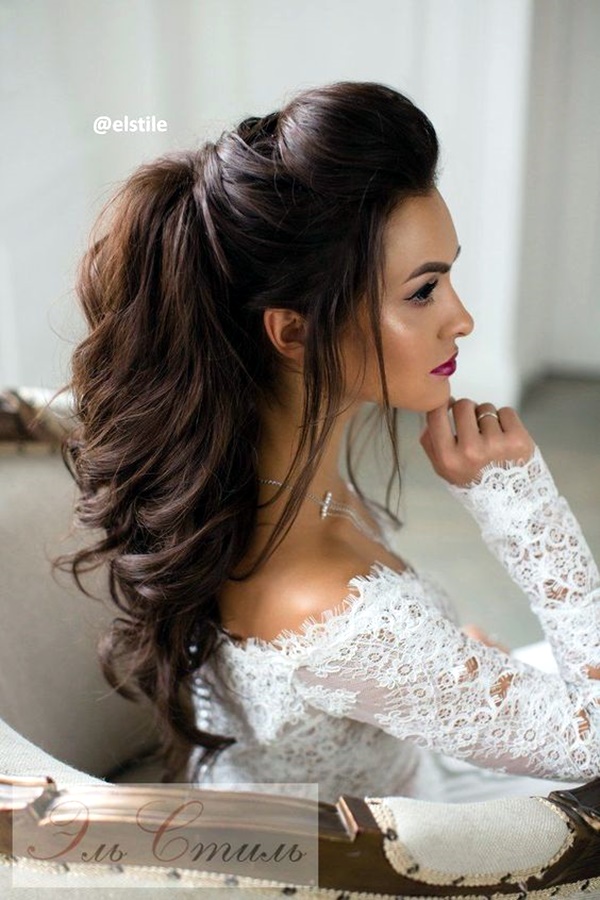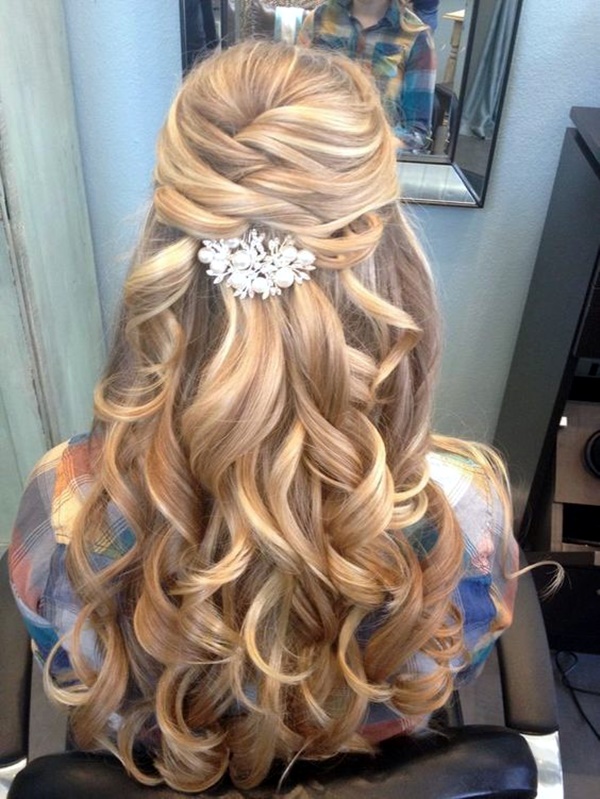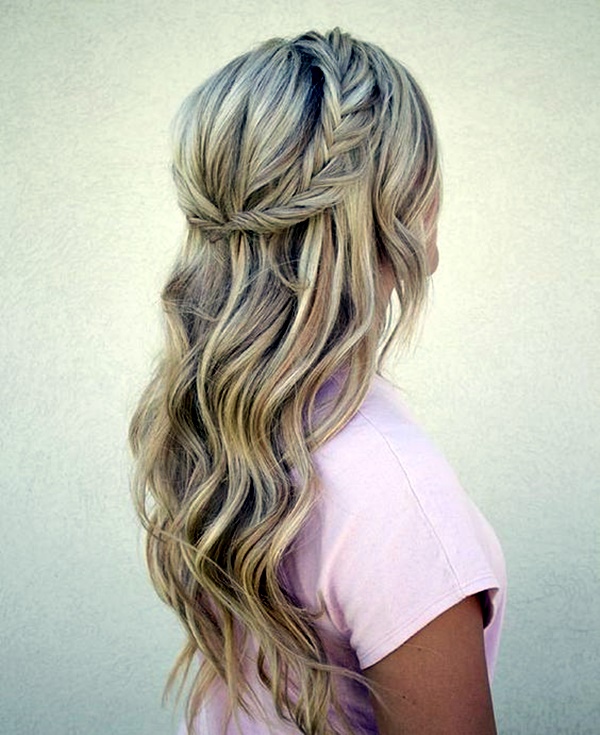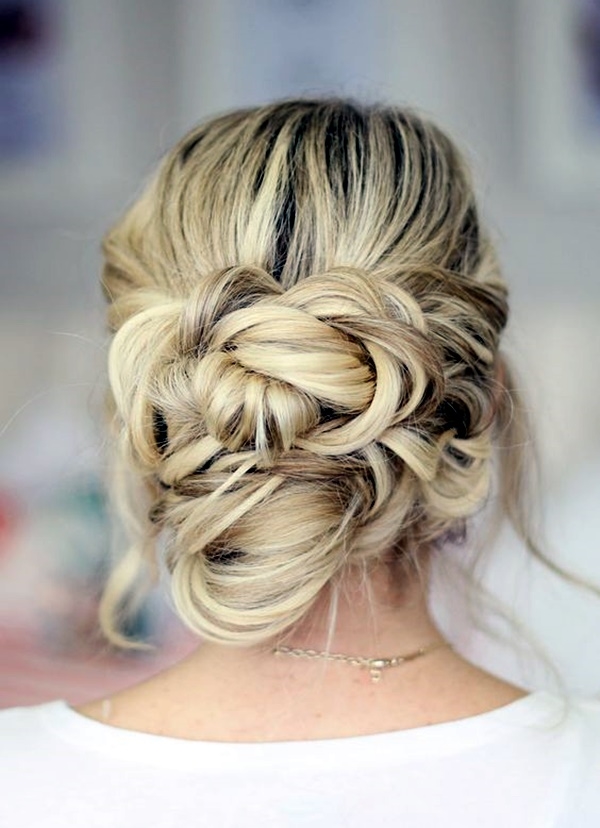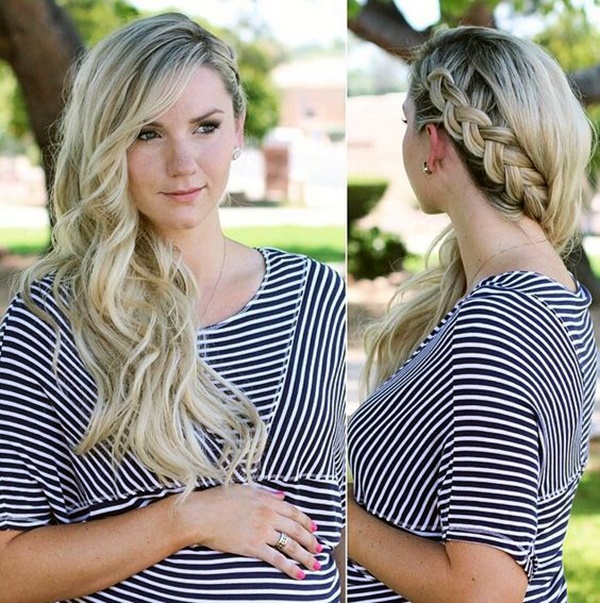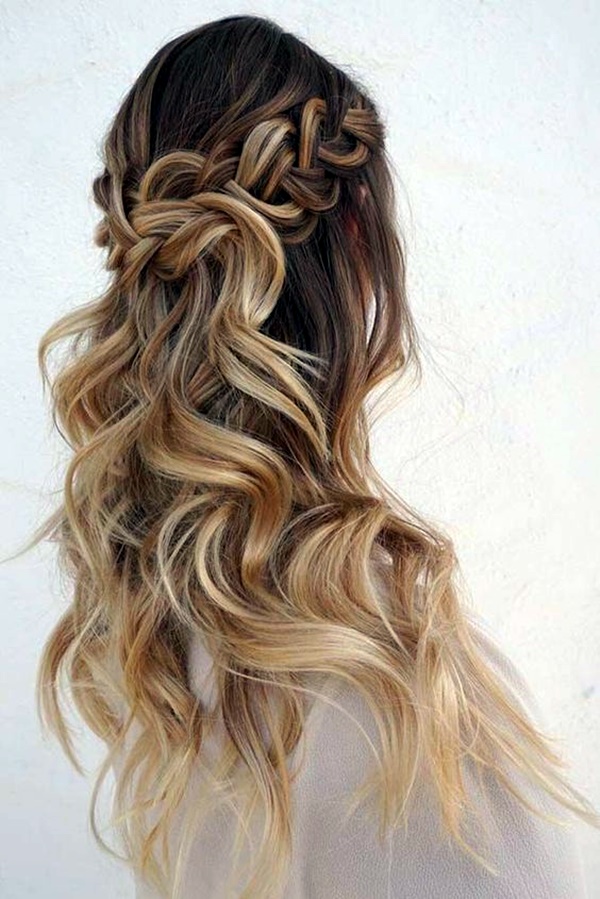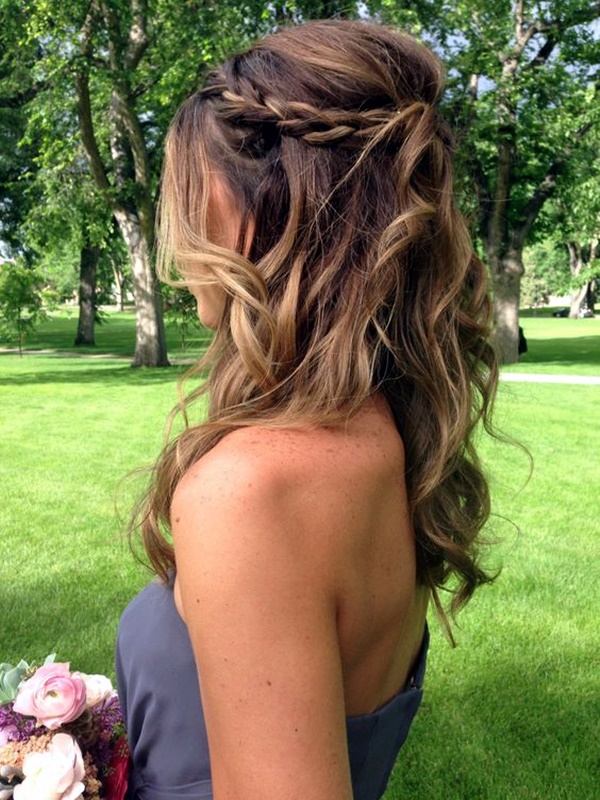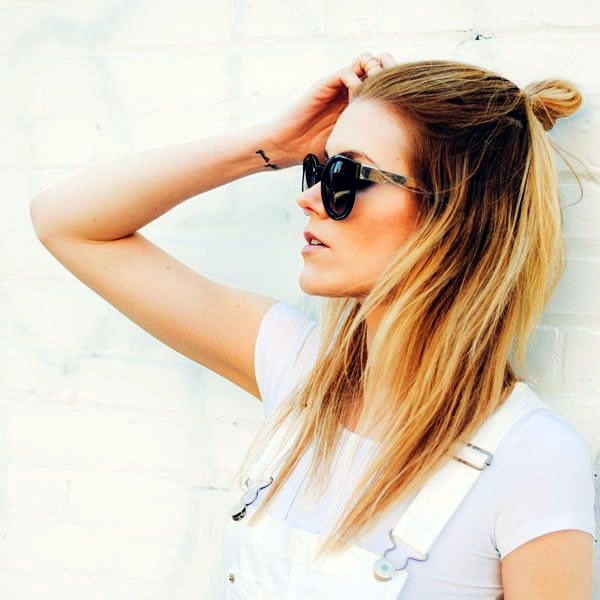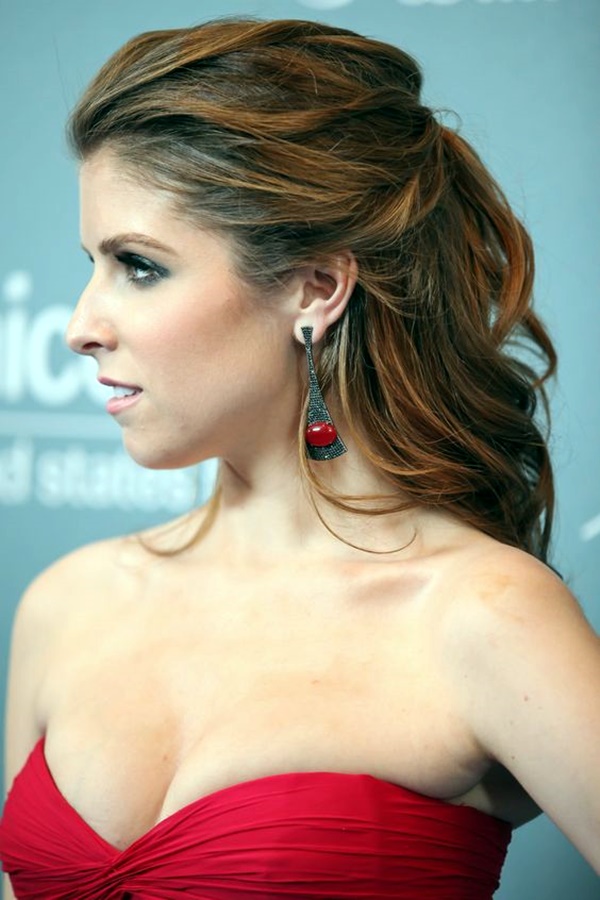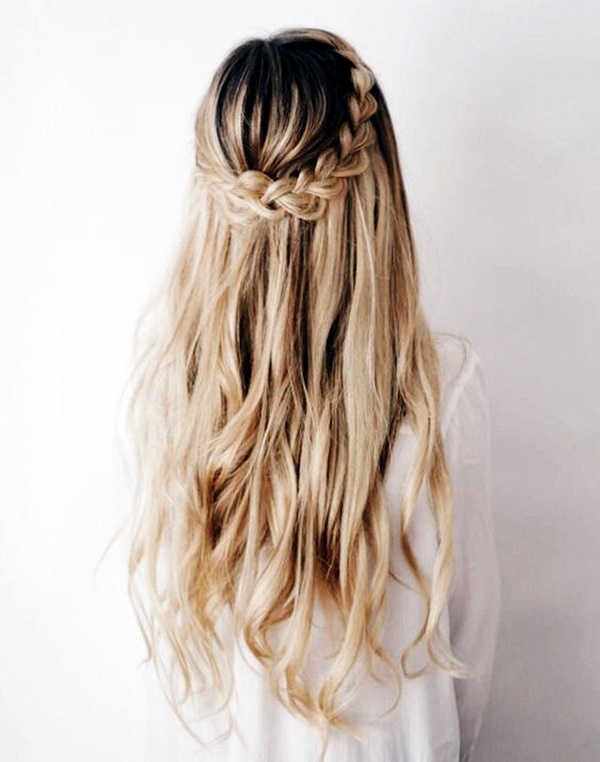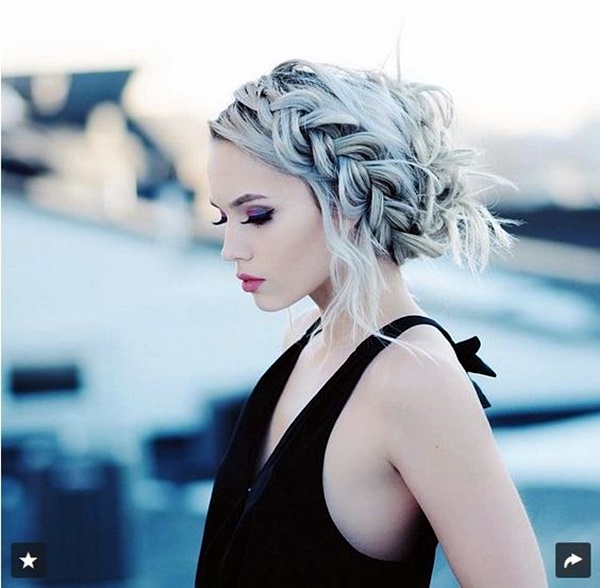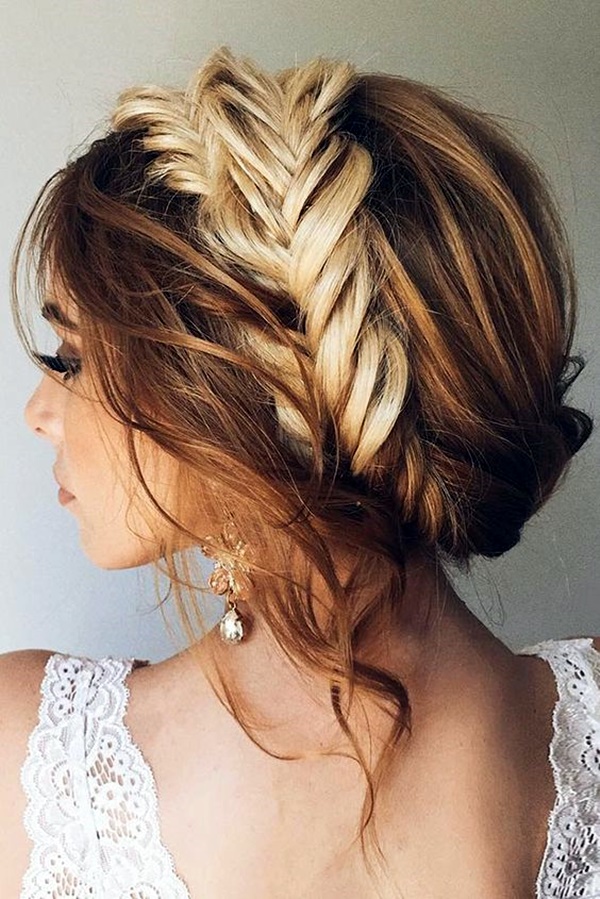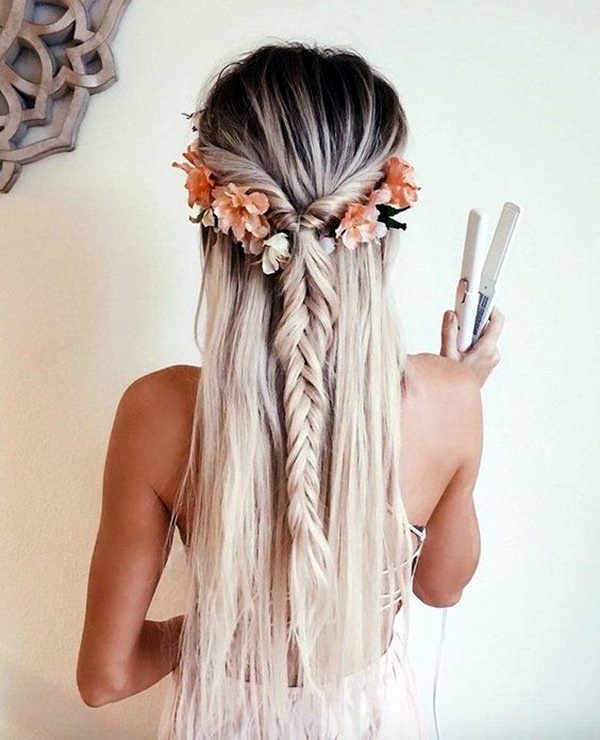 Without any doubt, we can say that these easy half up half down hairstyles…look AMAZING! They are not only easier to do, but you can also take them to next level by adding few accessories.