In todays, highly competitive world most of the women are working, isn't it? So, it becomes difficult for them to manage big and beautiful nails. Are you among such women who have to continuously work on computer? Then, you may face difficulty in completing your task. But, friends, you all have some special occasions in the journey called 'life' where keeping long nail enhances your style statement. In such circumstances, you will wonder about easy nail polish ideas and designs that may help you to decorate your nails to look flattering and beautiful.
As the nail art trend is increasing rapidly, day-by-day women are getting crazy for latest nail designs as an instant way to upgrade their appearance. Do you know, just a little creative thinking is what you need to transform your nails from plain to charismatic within few minutes? Pastel nails designs are also easy and interesting to do that you can even carry out them at your home
Easy Nail Polish Ideas And Designs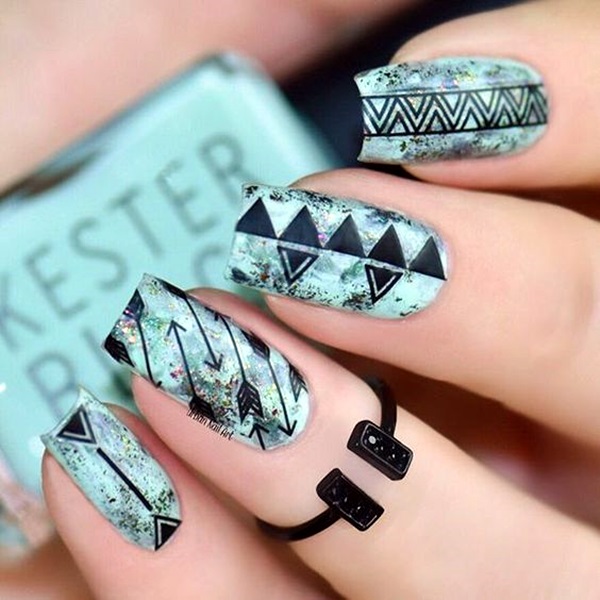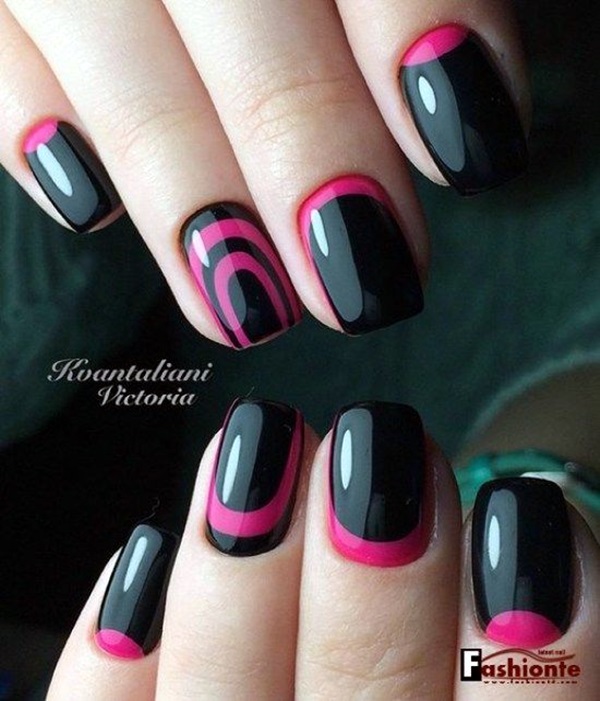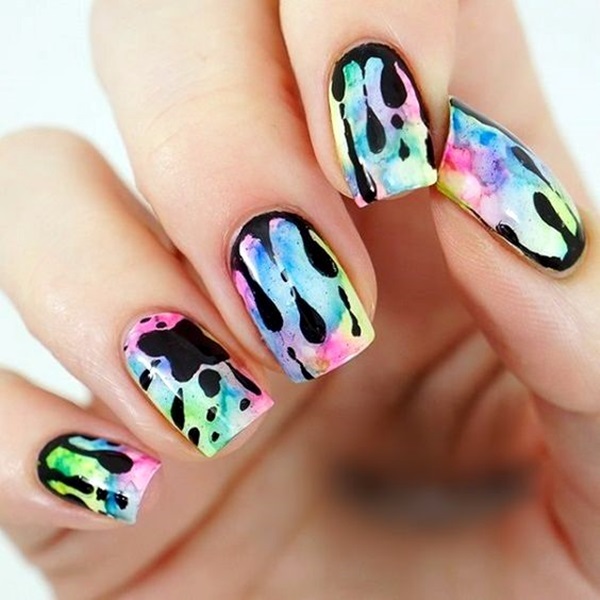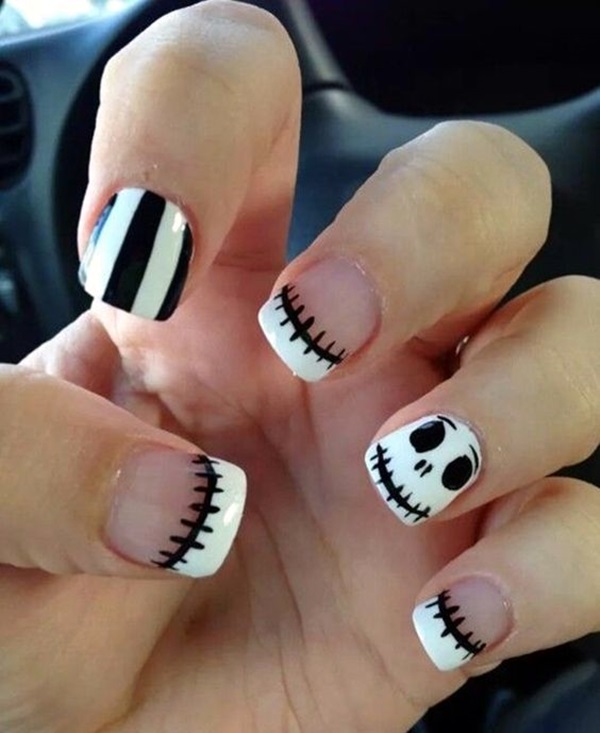 Let's take a look over some easy designs to more unique styles for your nails.
Funky Cookie Crispy Lines!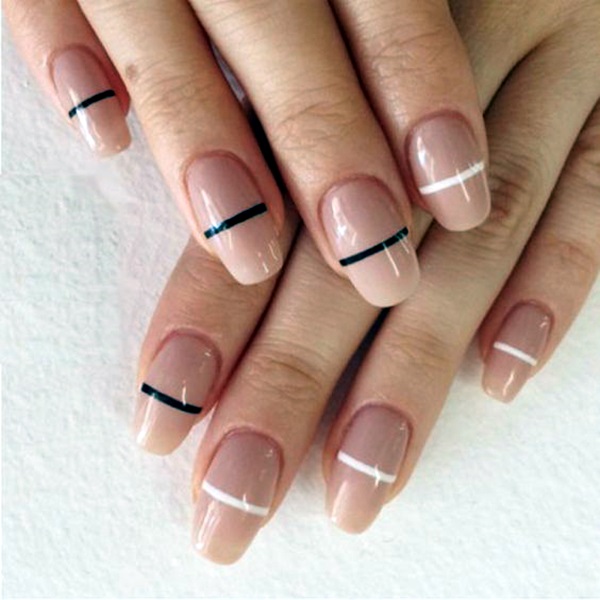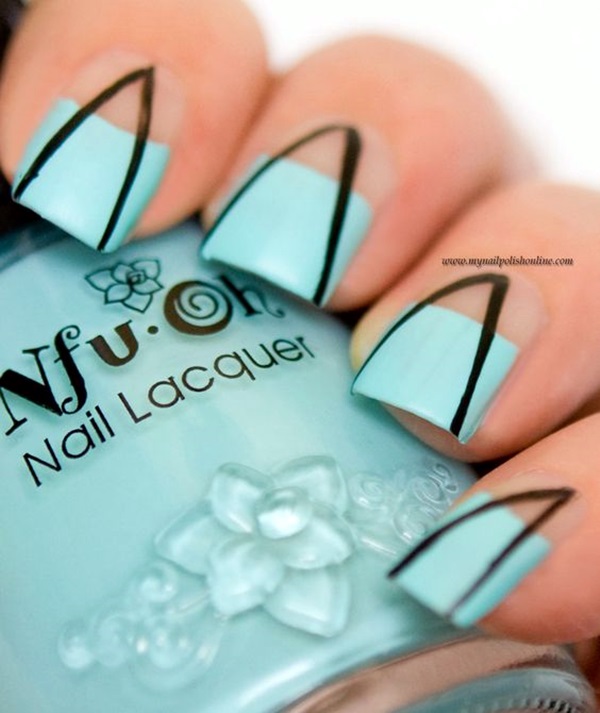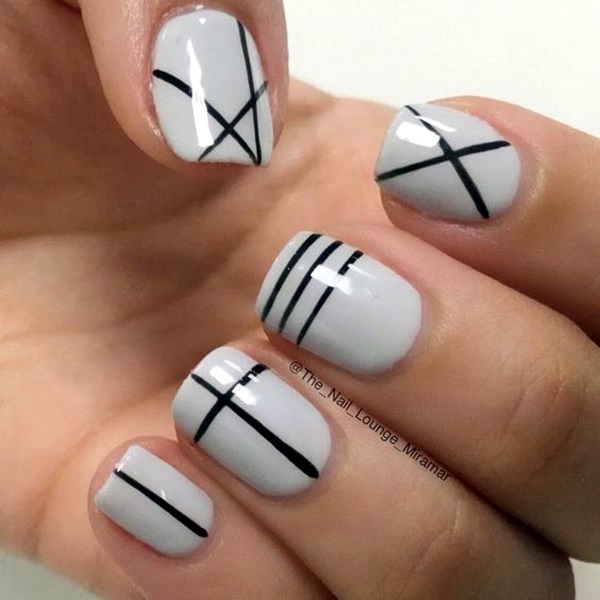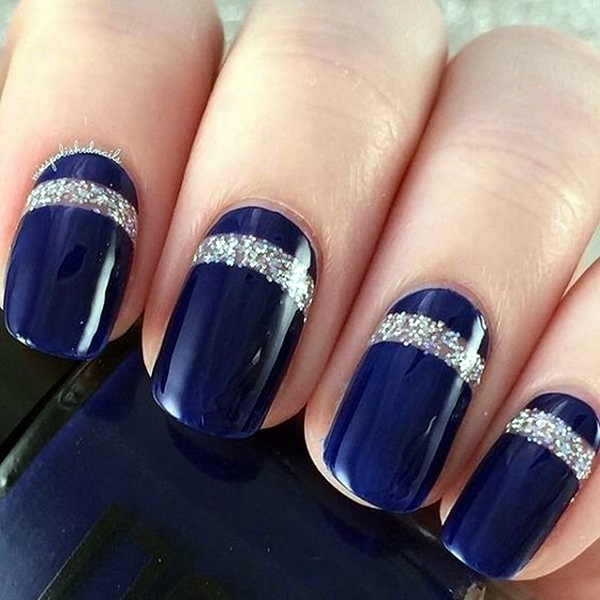 Isn't it, the contrast between the crystal look white base coat and black thick stripes covering the little lines will look striking! To create this super easy pattern you need to apply white nail paint, light blue and orange nail enamel in a diagonal way and don't forget to use a nail tape that's the key to making neat and crisp lines.
Clever Catty!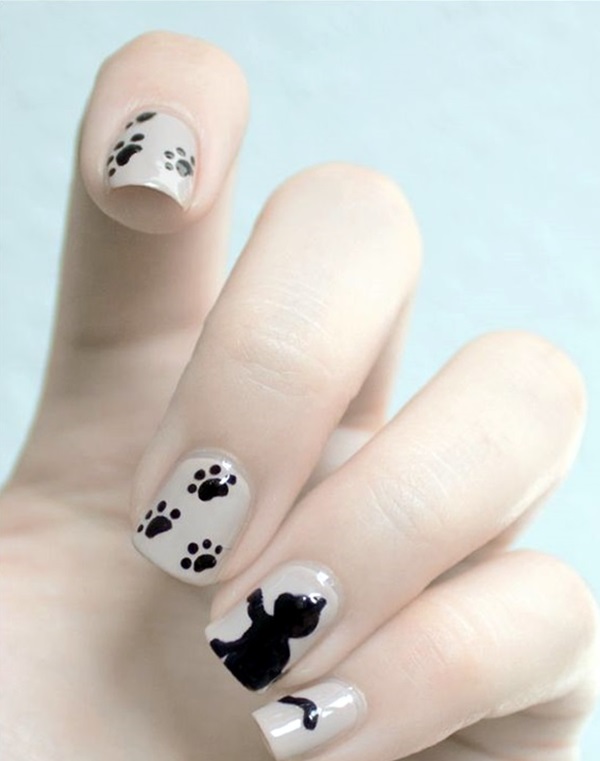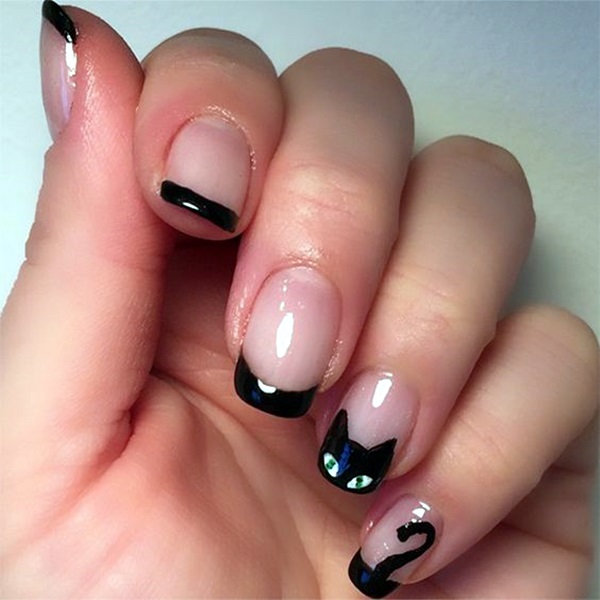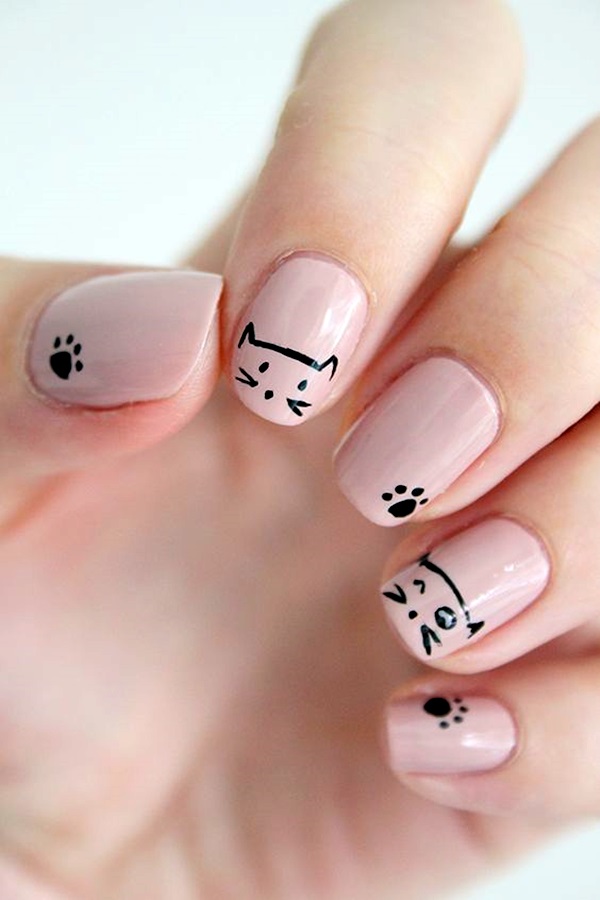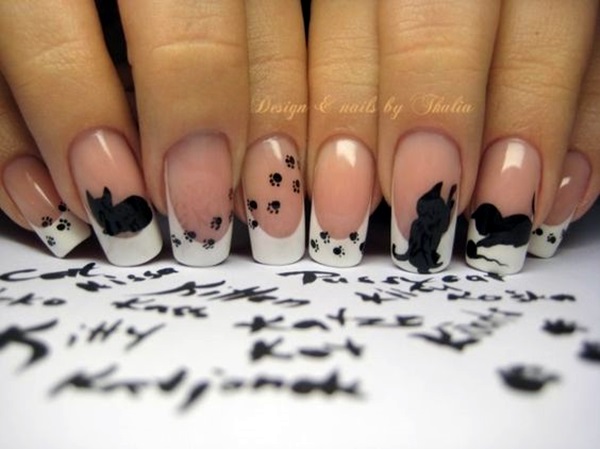 It's impossible to believe that others won't notice this fabulous catty nail design as easy nail polish ideas and designs when you plan to go out for parties with friends…Got it! The design is perfect for themed parties like – Halloween or costume parties where you had to dress up as a cat woman. Keep the base grey or white and draw cat face using nail art tools to achieve this unique yet easy look. Pretty French nails designs are gaining much popularity among women of all ages, Have a look!
Chrome Tips!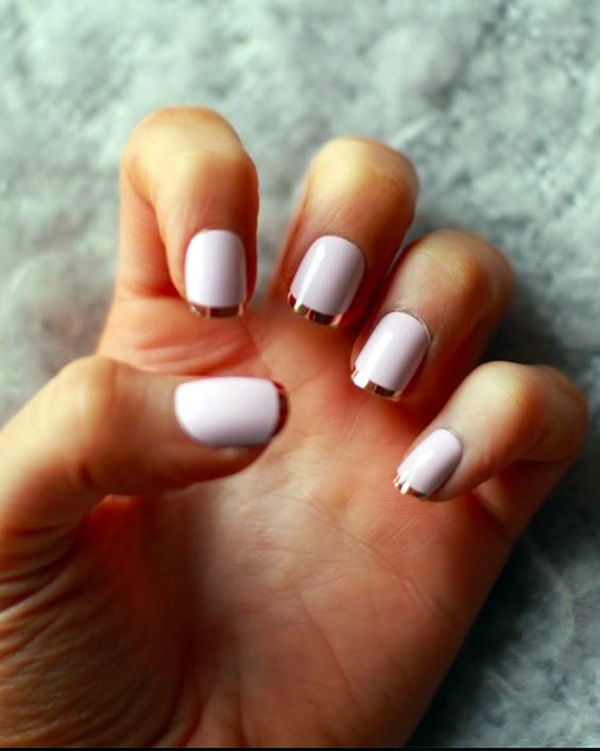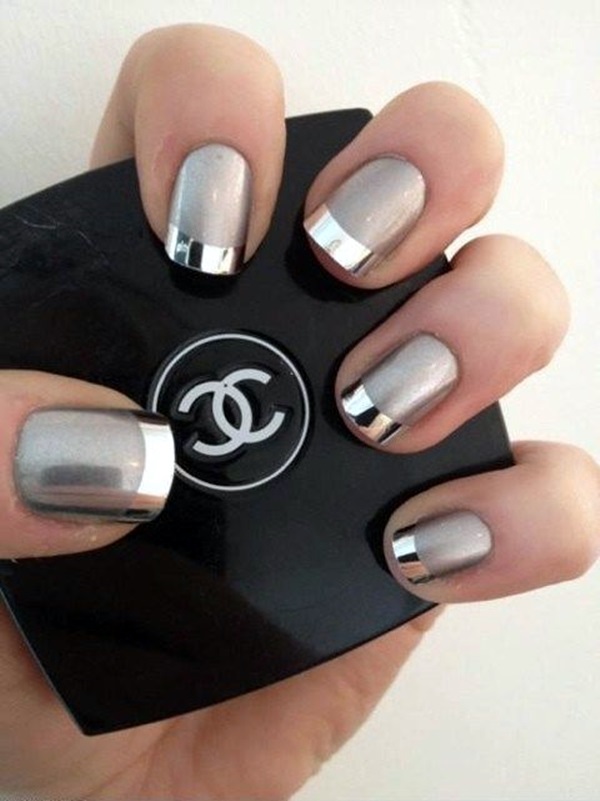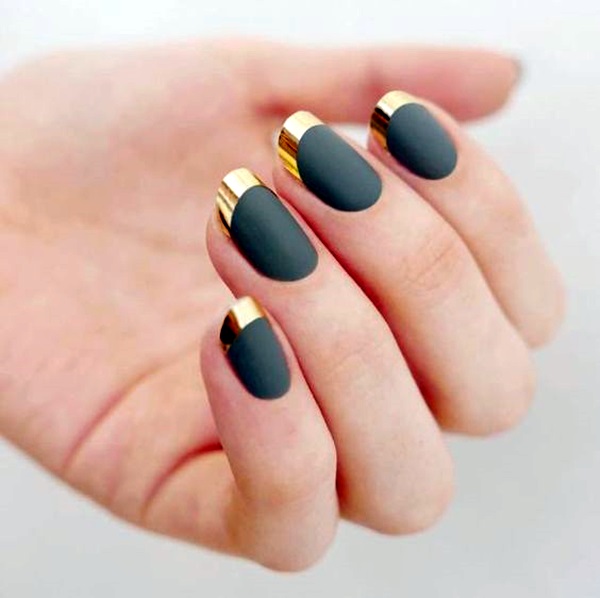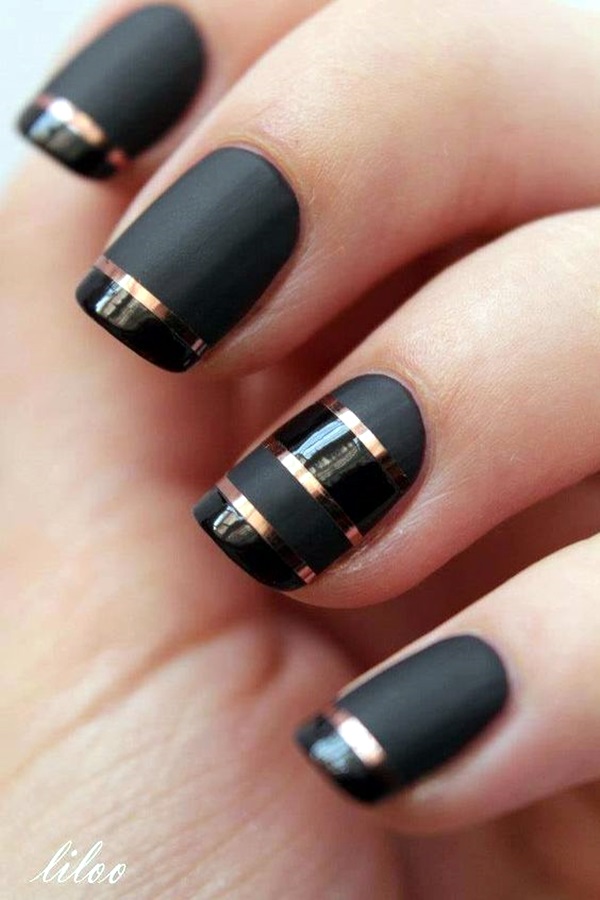 Thin lines of metallic chrome polish around the tip of your nails….sounds something unique and interesting! The glamorous and rich look of these pretty lines…is what makes you gals stand out! Except chrome polish, all you need is a light grey or white base to work as the perfect backdrop and you will get enormous compliments for this lustrous shade.
Super Cute Bow Style!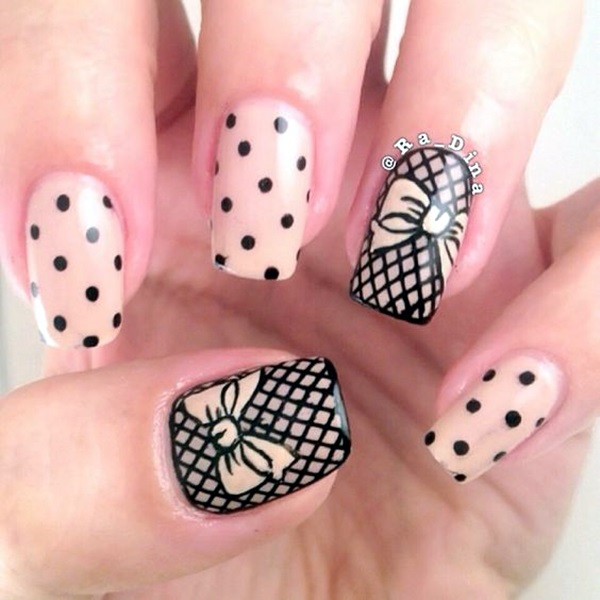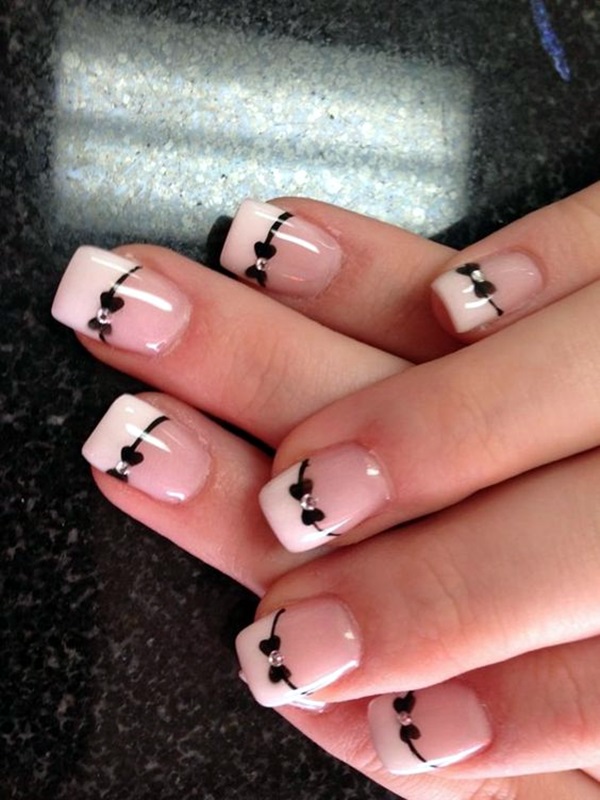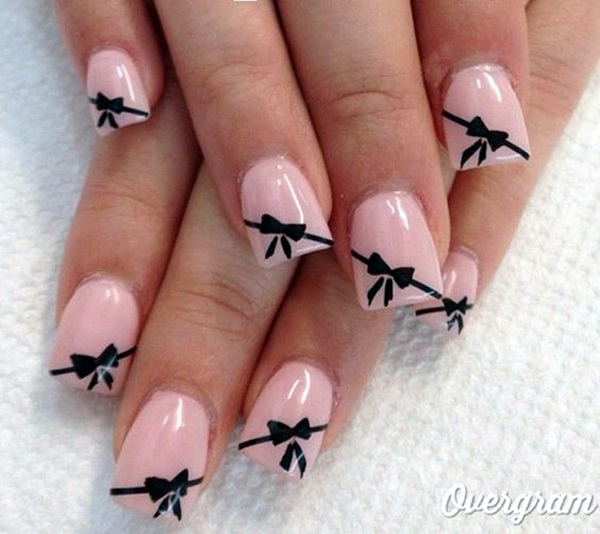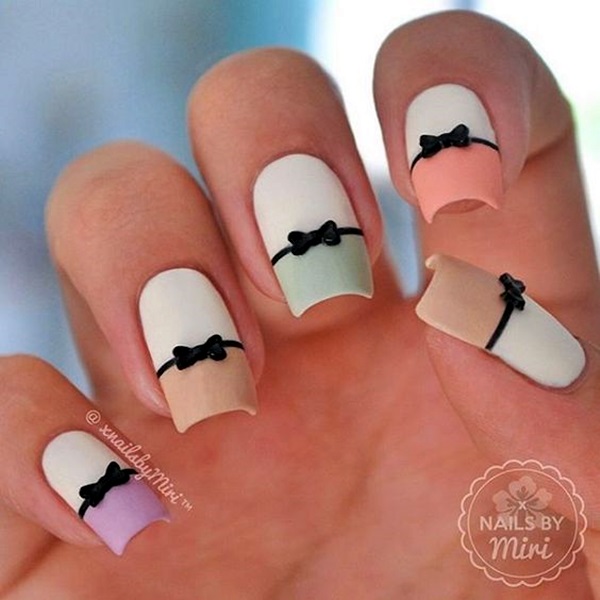 How many of you find some connection with bows in some or the other way? In childhood, you may have noticed bows design on your shoes and frocks. But, with the advancement in nail art, you even love to get bow design on your nails as easy nail polish ideas and designs to try in 2016. A subtle orange and a classy cream, when put together form a contrasting and appealing bow combination. How cute…isn't it?
Summer Nails!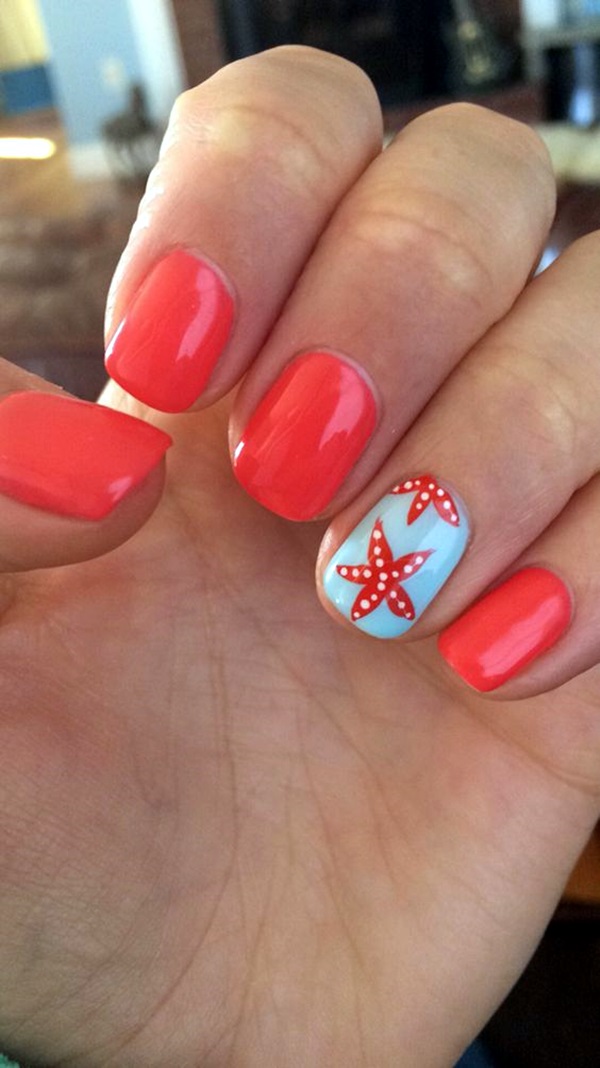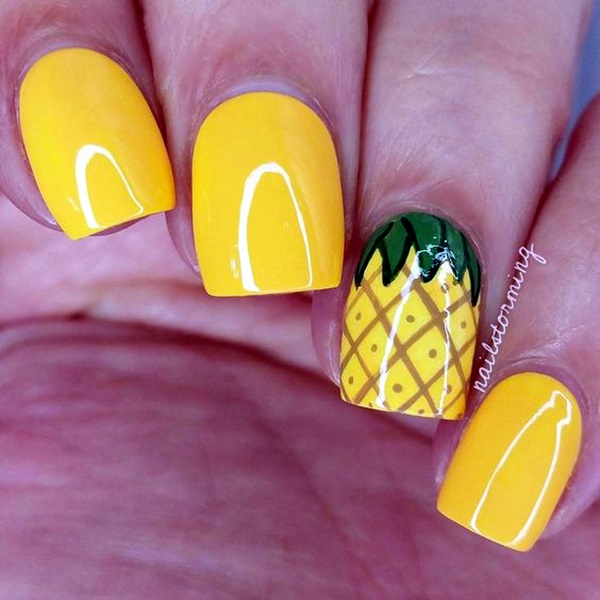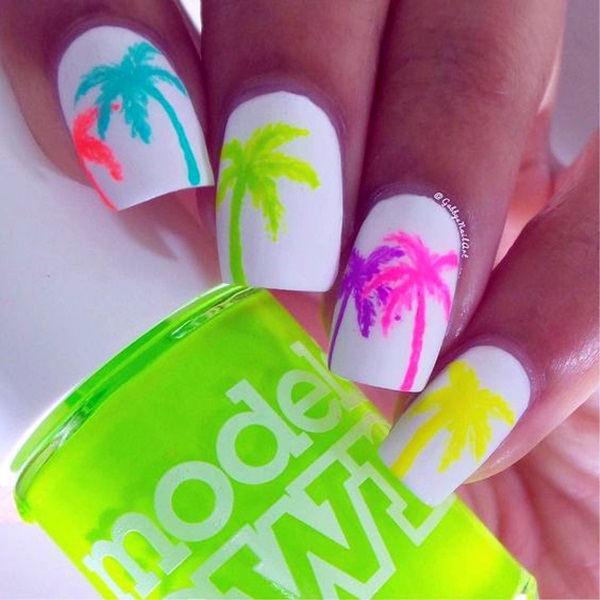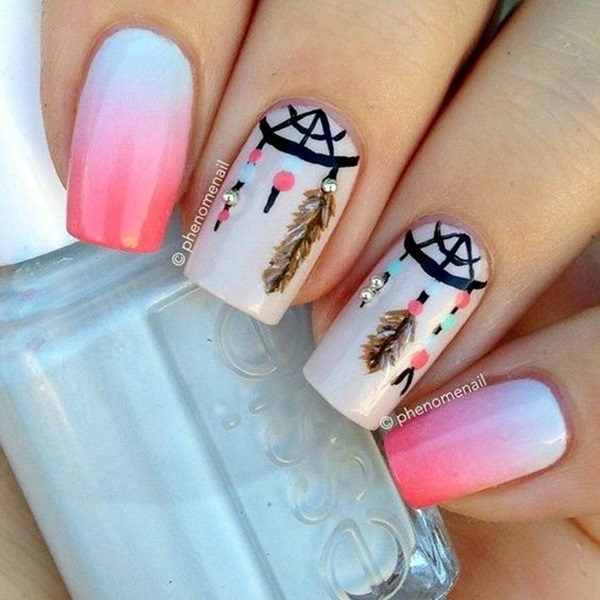 In summers, we usually dream of beaches -.enjoying in cool water and playing with sea shells! How you will feel, if you get such sparkly water pattern on your nails? You can easily find such lively summer nails featuring three mind blowing designs – beach starfish, gorgeous ocean seashells and sea sparkly water. However, mix – match of cute orange starfishes with ocean seashells make your summer nails look quite fantasizing. In your idle time or whenever you want to refresh yourself, try for these Holiday Nails Art Designs and make your free time worthy.
Milky Marble!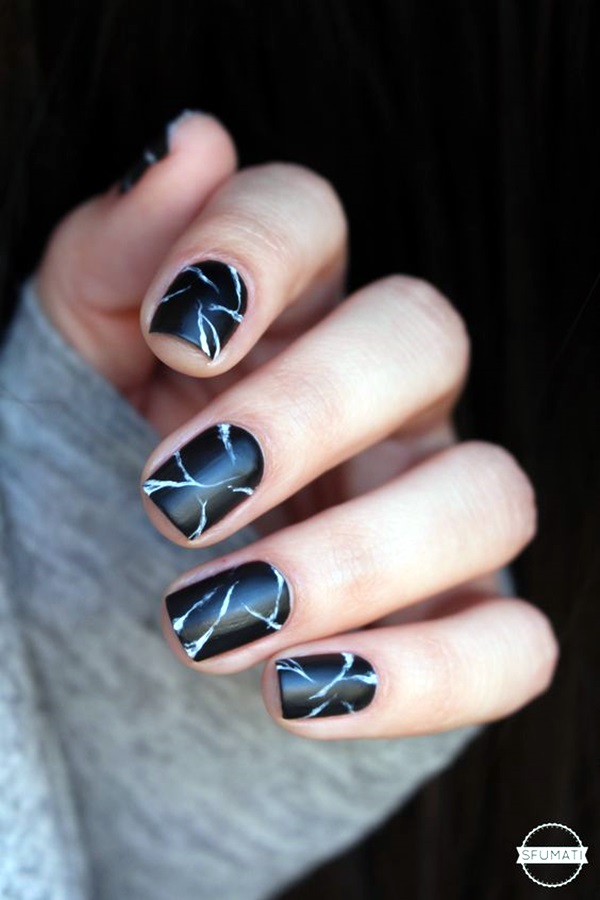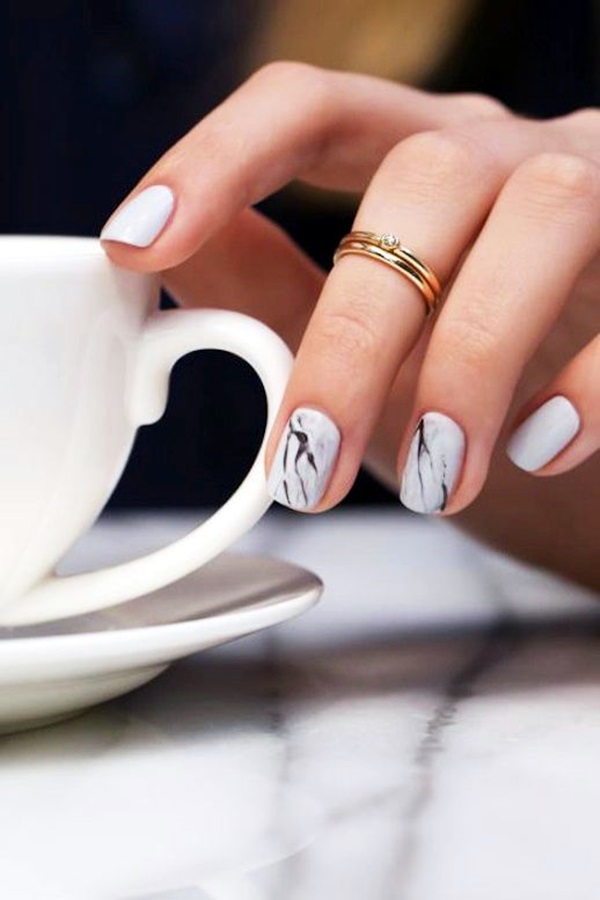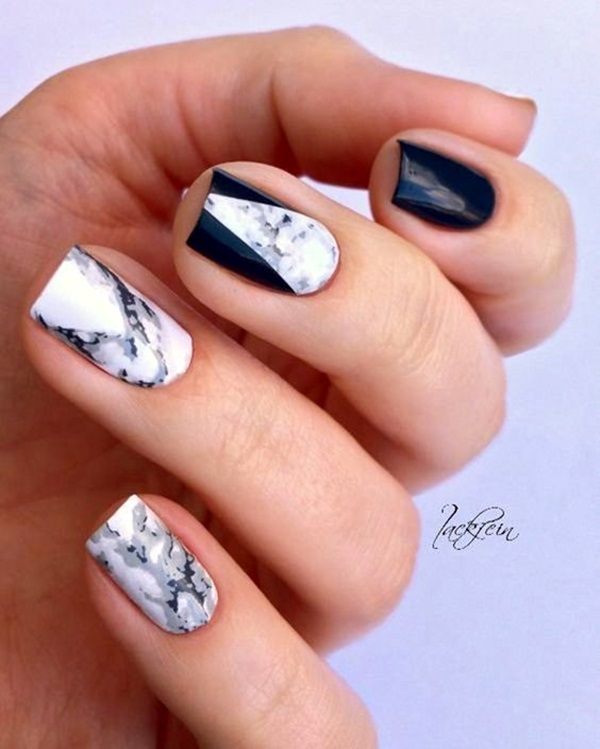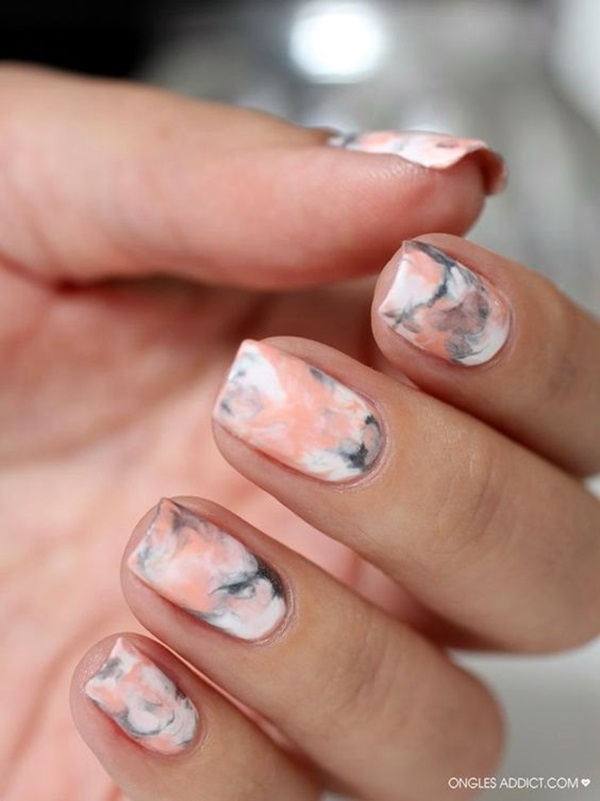 Among easy nail polish ideas and designs, many women are extremely fond of marble design for a splendid and natural look. The thin veins flowing in a zigzag or horizontal pattern create a look of a milky marble on your fingertips and look quite realistic. Whether you choose to go with a single marble nail or completely rich look, you will surely get attention of others with this fabulous nail design.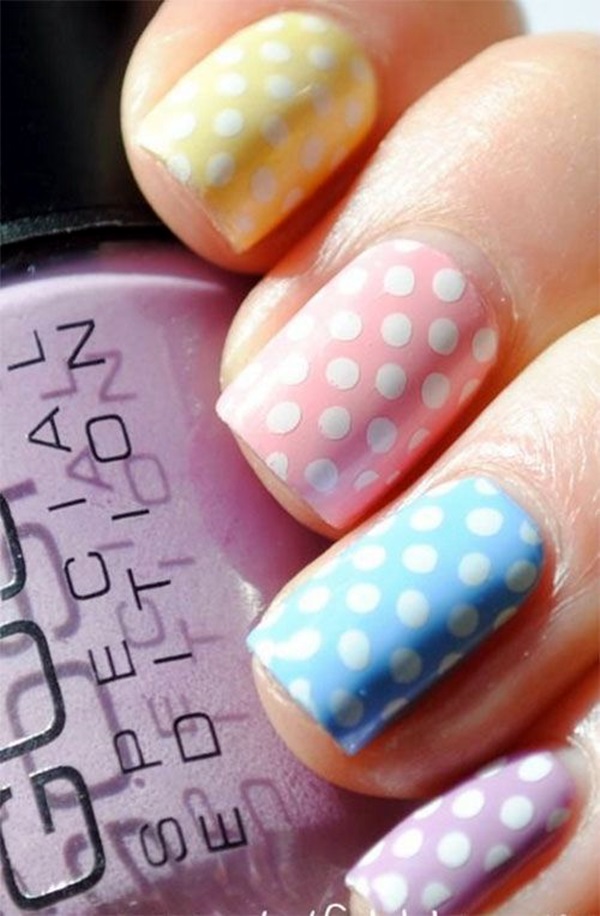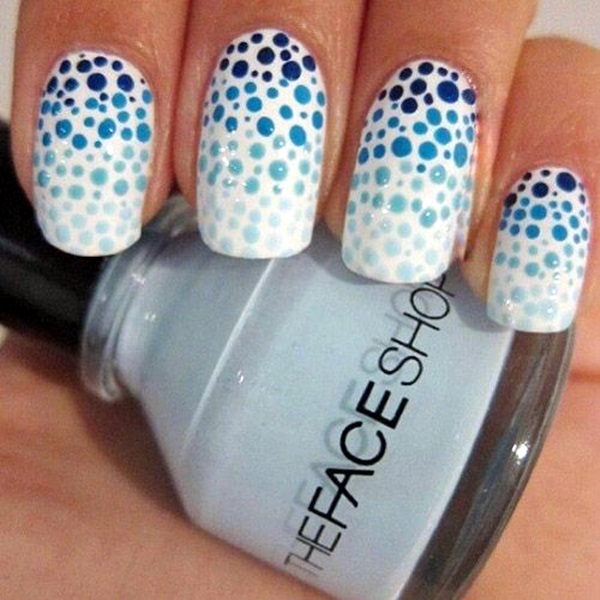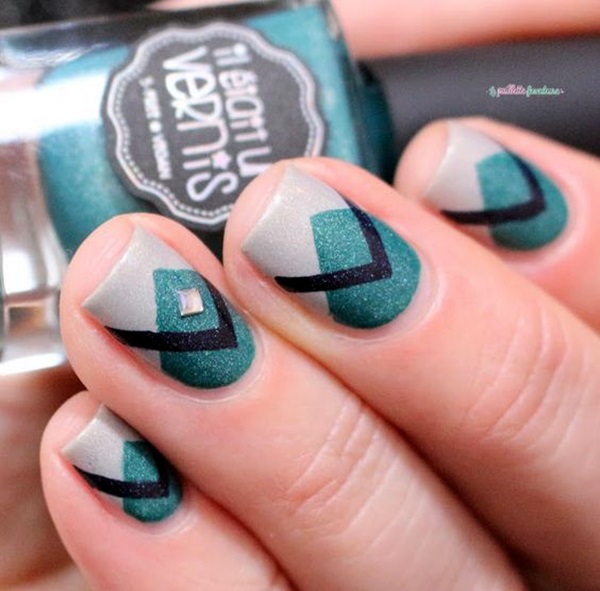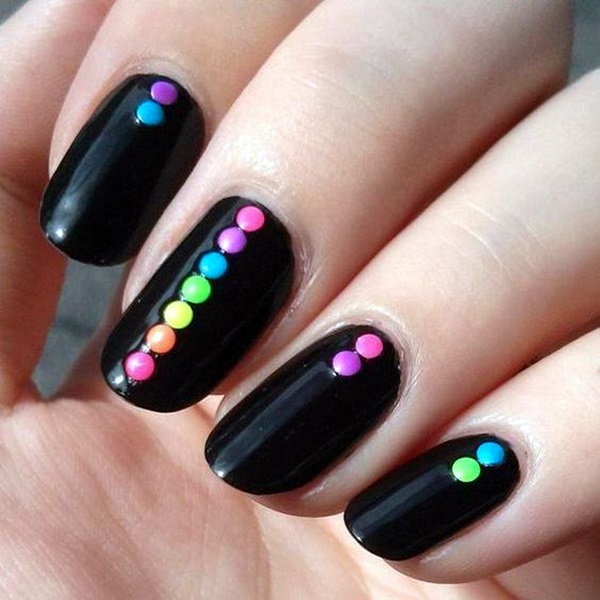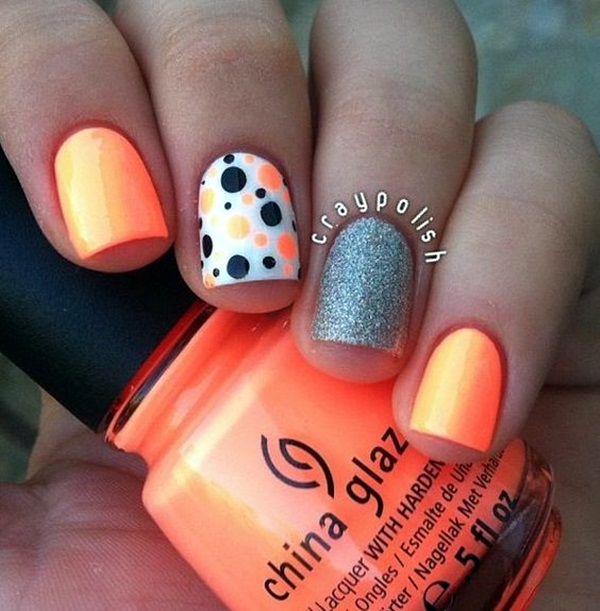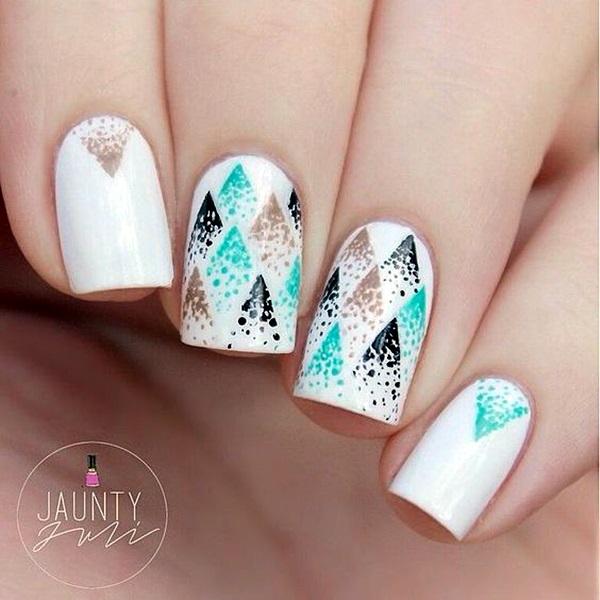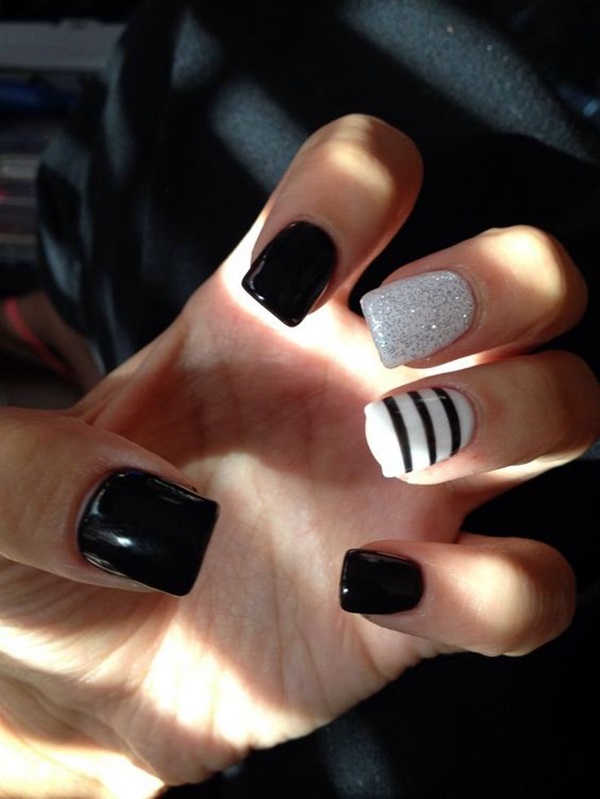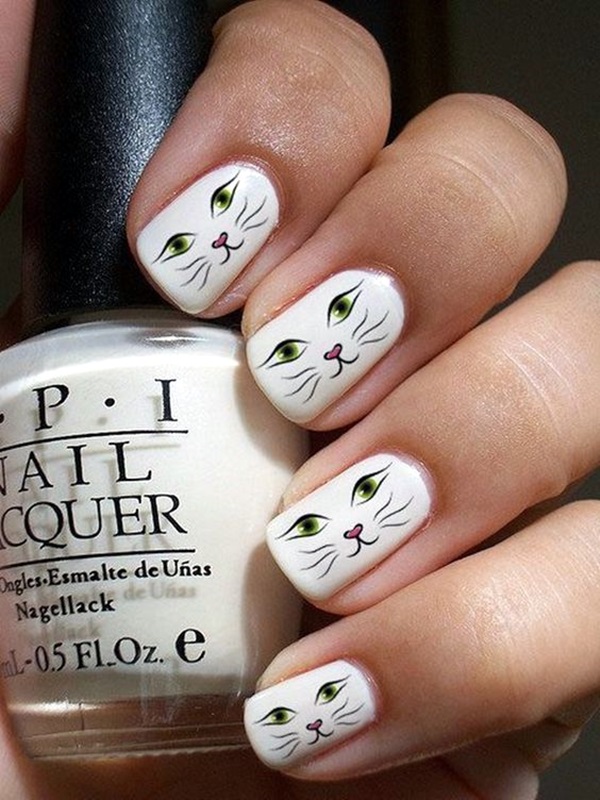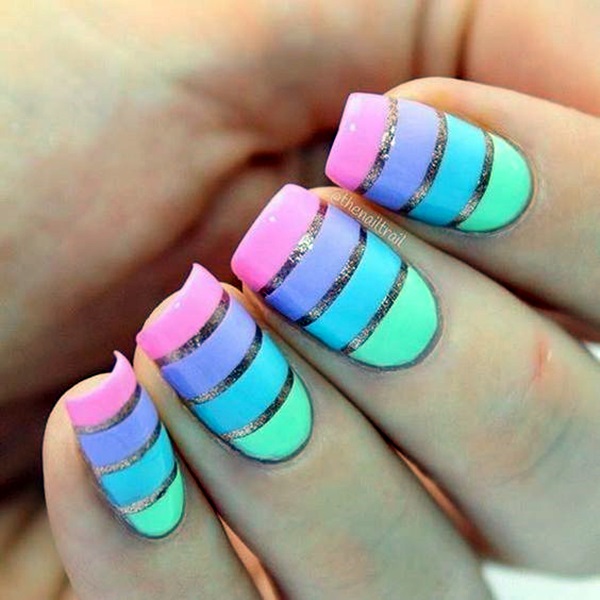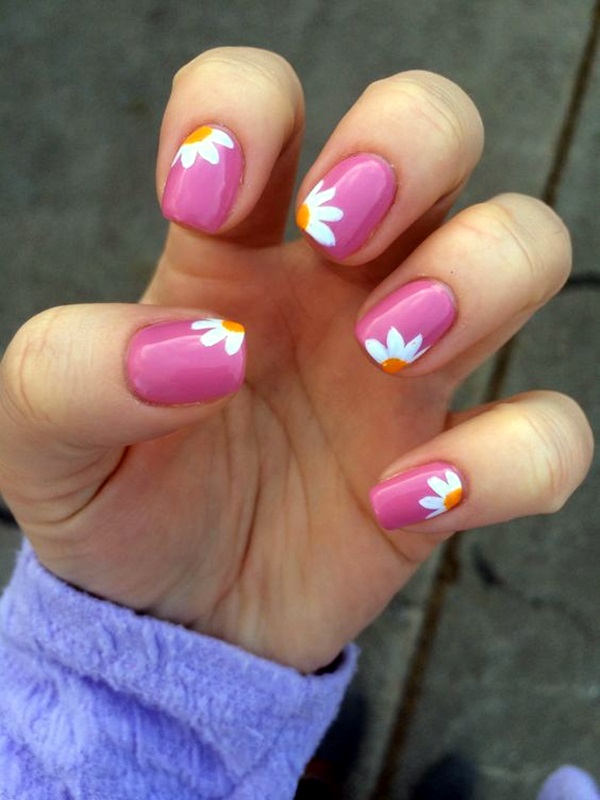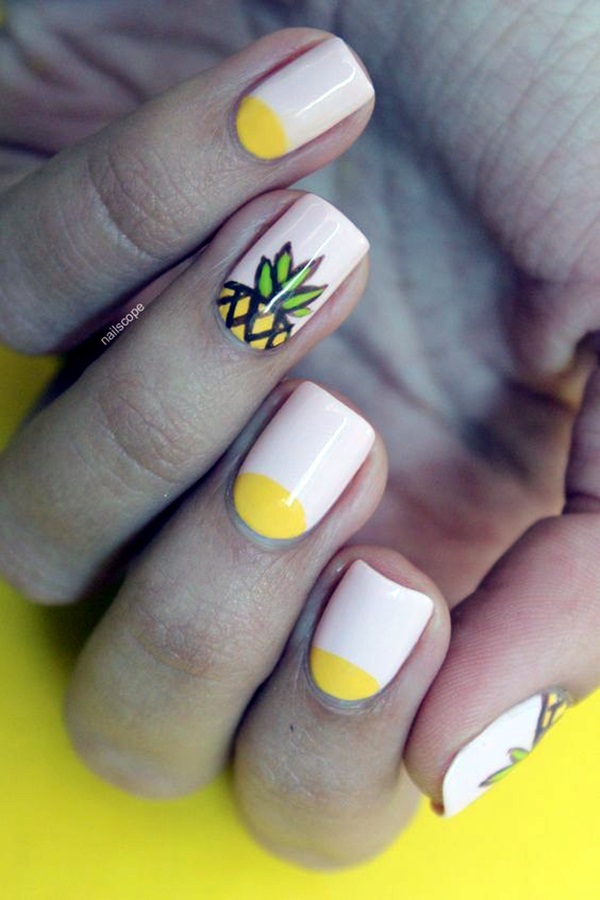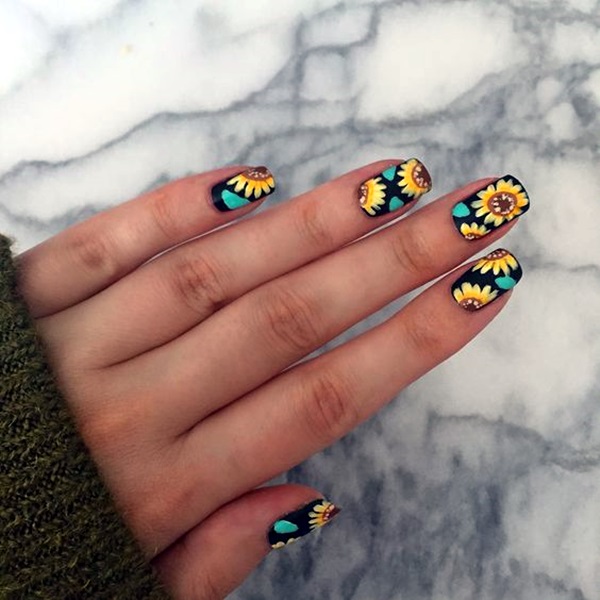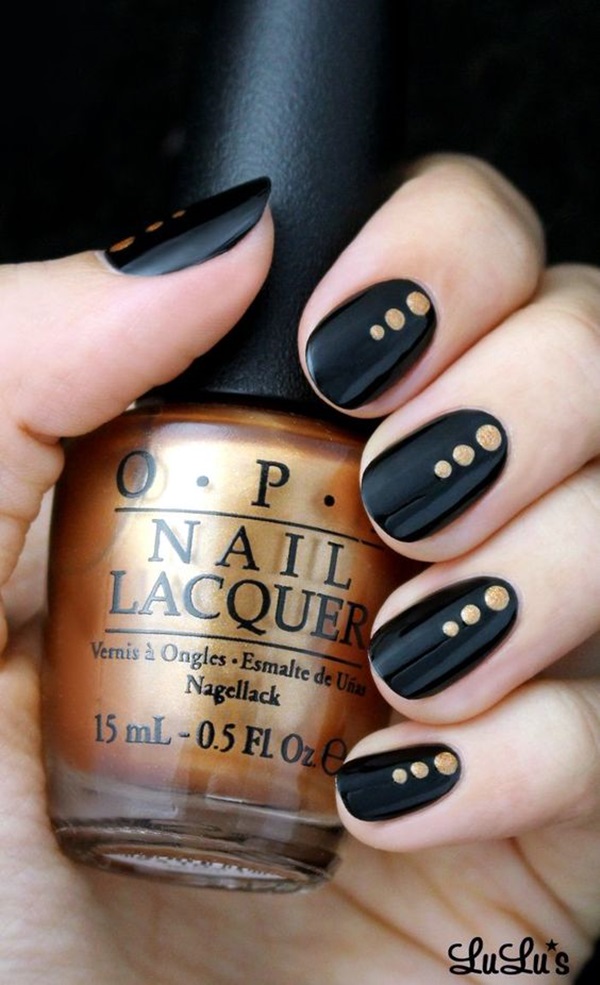 It's true, Gals! Above mentioned simple and easy nail art design ideas will give you spectacular results and you may skip a heartbeat! Kidding!