Mehandi Art is one of the most beautiful art forms for people, especially girls. Girls love to apply mehandi (henna) on their hands on many special occasions. Mehandi when applied to skin gives the beautiful red color. It is the natural dye that can be applied on hands and even on hairs to give them a color. The brides from Asia love to apply mehandi on their hands on wedding day. This is the popular tradition in Asian countries. This article will teach you about some easy tips to apply Mehandi beautifully.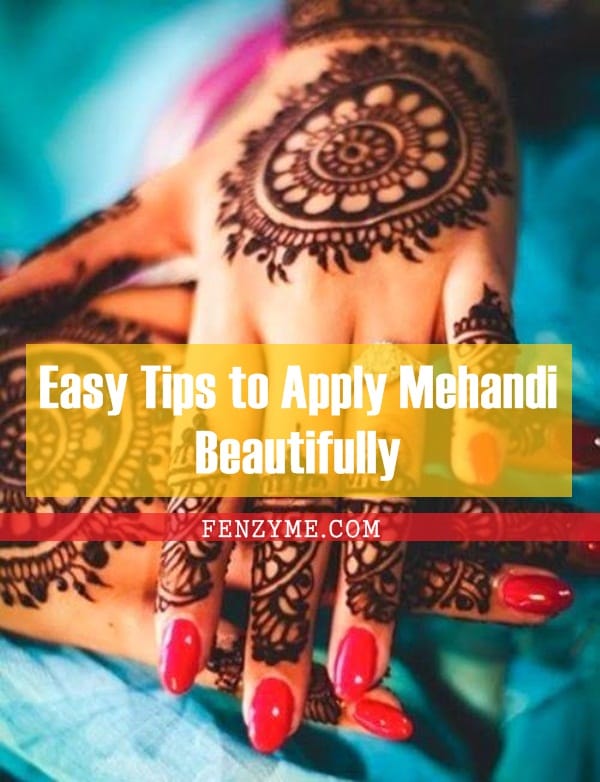 Easy Tips to Apply Mehandi

Brief About Mehandi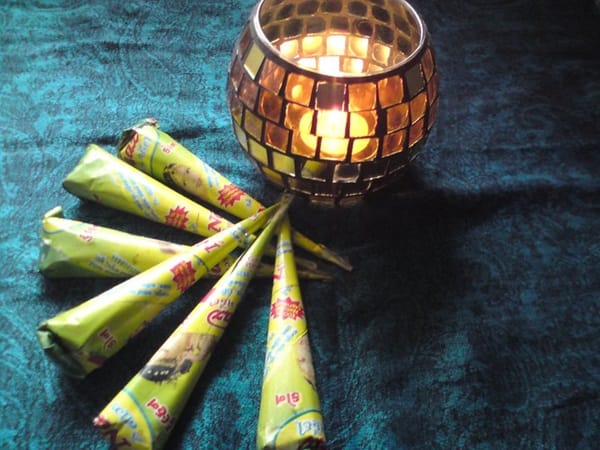 It is the natural paste that is obtained by crushing the leaves and twigs of Henna plant. This plant is generally grown in North African and South Asian countries. The application of Mehandi on skin leaves the color on skin that may range from dark orange to dark maroon color. The henna fades off in one or two weeks.
Things you need before application of Mehandi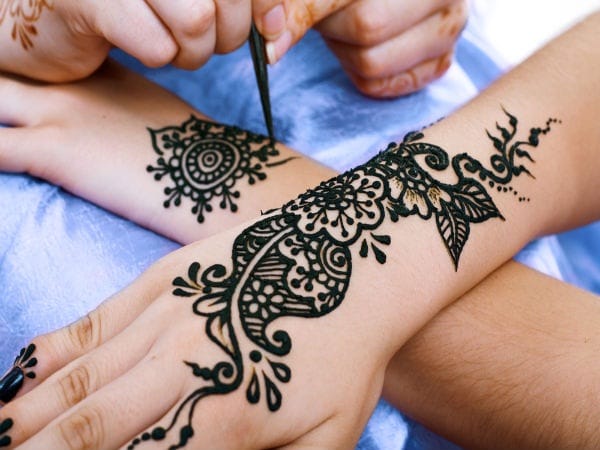 Henna (Mehandi) cone
A printed booklet of Henna design for copying the designs
A transparent plastic sheet
Tissue paper
Glitter cone
Mehandi oil
Lemon, Sugar, and little water
Easy tips to Apply Mehandi Beautifully
Here is the list of some of the best tips to apply mehandi beautifully.
1. Wash your hands properly with soap and water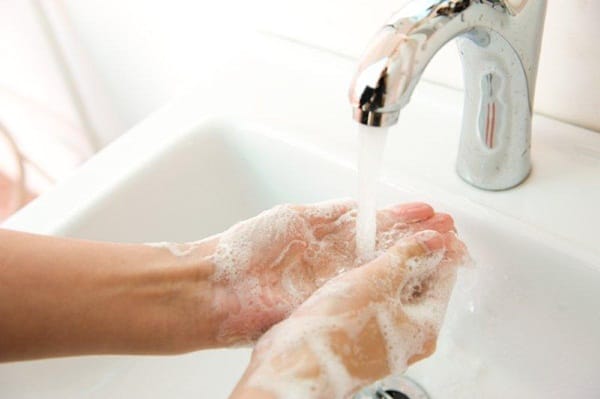 You must wash your hands properly. You should also rub alcohol with cotton on your skin that is oily. Follow this rule carefully.
2. Position the tip of Mehandi cone over the skin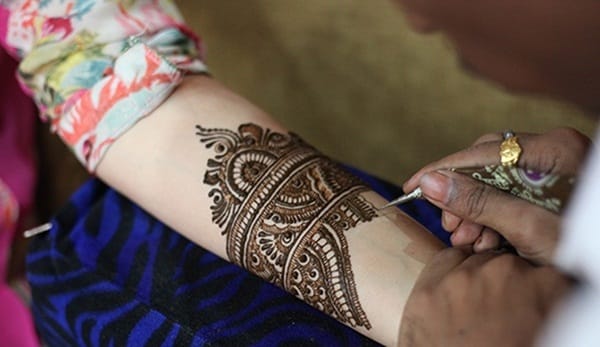 Apply a little force to top of cone gently so that mehandi can dispense off to hand from the tip
If it doesn't dispense then cut the tip little more, but not too much. Ensure that the cut is small
3. Create Your Design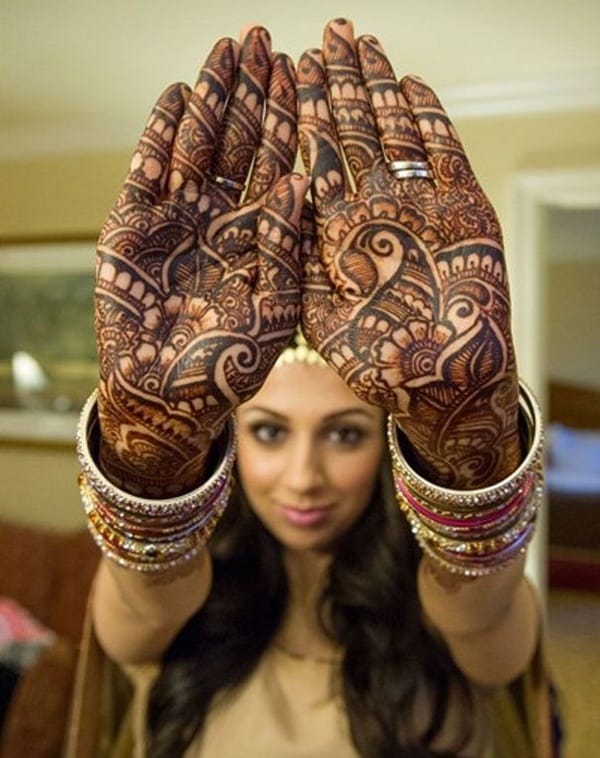 You can create your designs or designs given in the Henna design book.
The hands and feet will be stained darker as the skin on extremities is thick
Skin of neck does not stains well because skin is thin here
4. Allow Mehandi applied to dry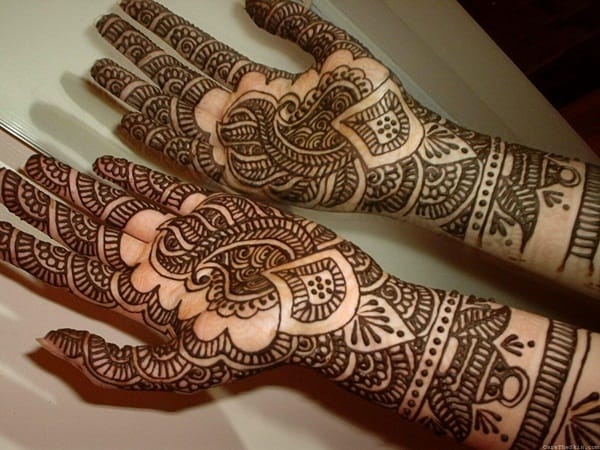 The design you had applied must be left for drying. Do not touch it until it starts cracking automatically.
5. Spray Design with single light coat of Spray Gel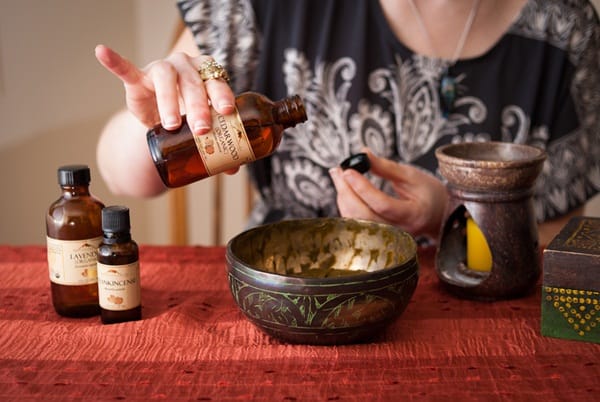 The gel comes with the spray better. The spray gel can be purchased from the drugstore or the health supermarket form beauty section.
6. Lemon Sugar Water is Alternative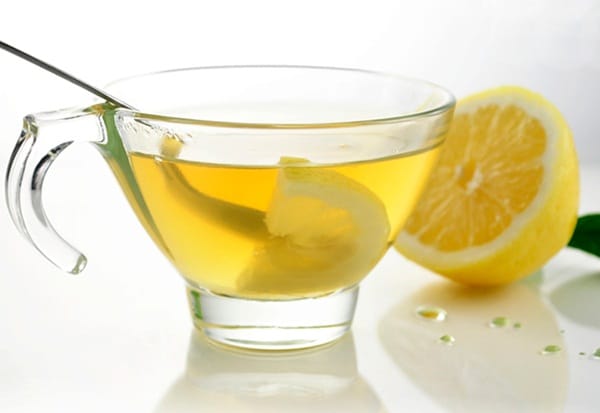 If you don't wish to apply gel, you can go for paste of sugar water and lemon.
Make the paste of sugar, water and lemon in a bowl
Take 1 tea spoon sugar, 10mL water, and squeeze half lemon
Mix it well
The paste is ready
Apply this paste when mehandi is little dry after an hour or so
7. Allow the spray/paste to dry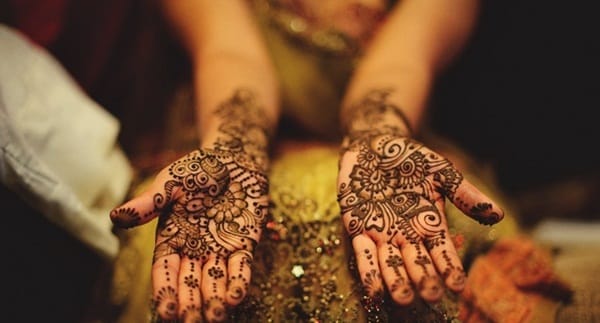 The spray or paste applied to your hand must be left for drying for at least 2-3 hours after the application on your hands above the mehandi. You can also use hair dryer for drying it.
8. Keep the Mehandi design wrapped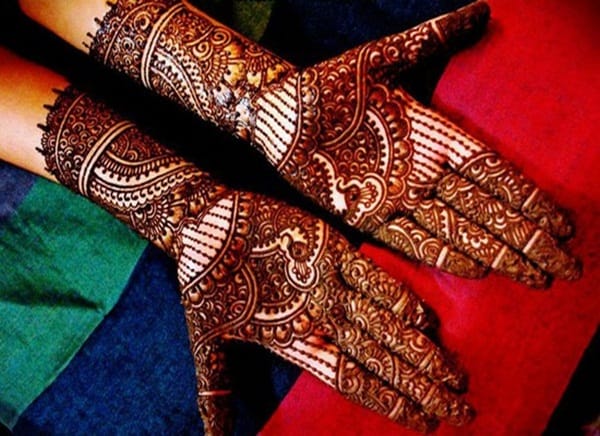 The mehandi design must be kept wrapped for at least 12 hours or overnight. This will help in giving better color to Mehandi on your skin.
9. Clean Off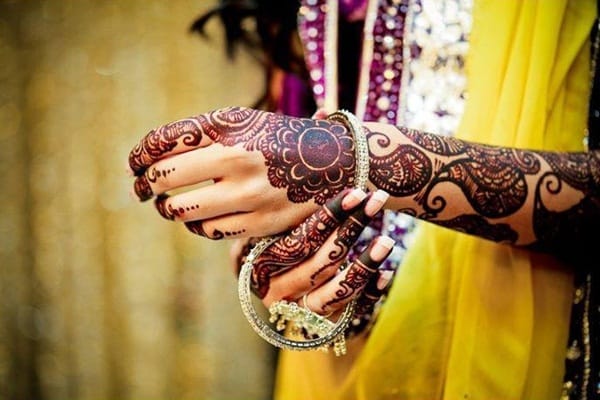 Now the dried flakes of Mehandi must be cleaned off without using water. Keep it away from water for at least day.
10. Add Sparkles over the mehandi
Adding sparkles could add more beauty to the mehandi design. It's especially good for occasional purposes.
We hope these tips will help you to apply Mehandi Beautifully. In case, you feel any trouble while making henna designs, you can check some other article regarding mehandi designs or directly message us for any kind of help.