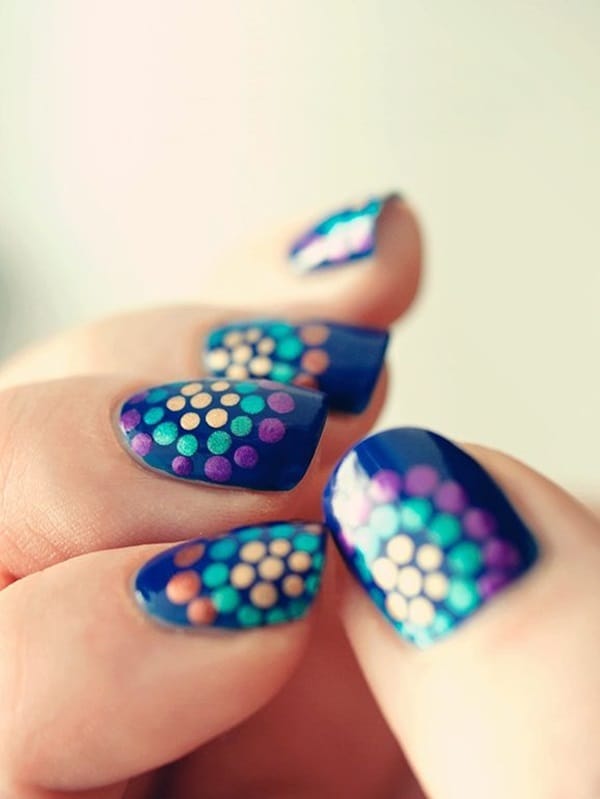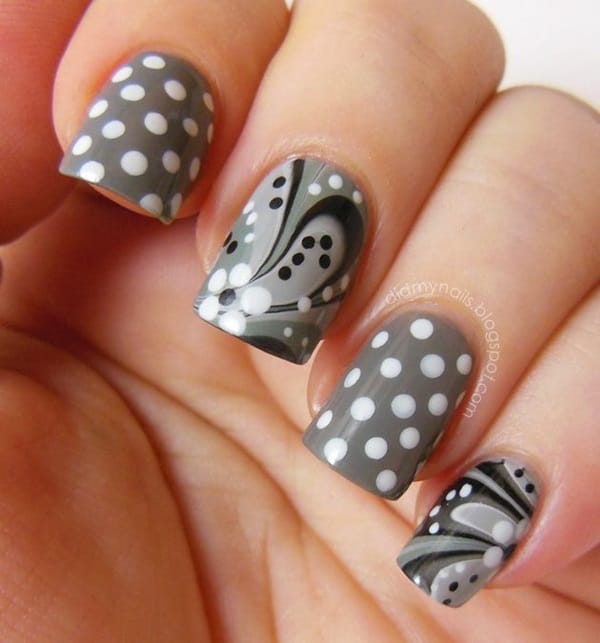 A famous trick to make polka dots using bobby hairpins proves it an intelligent one. You will feel fascinated by watching those uniform tiny dots in rainbow texture following the VIBGYOR. Making certain exotic shapes by putting colorful dots in a pattern looks incredible. Golden maple leaves fancied by the polka dots looks admirable on dark glittery base celebrating the autumn.
Dripping Nail Arts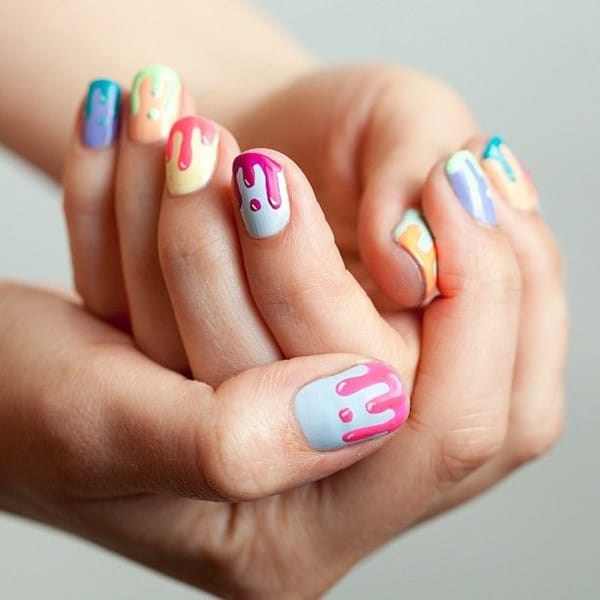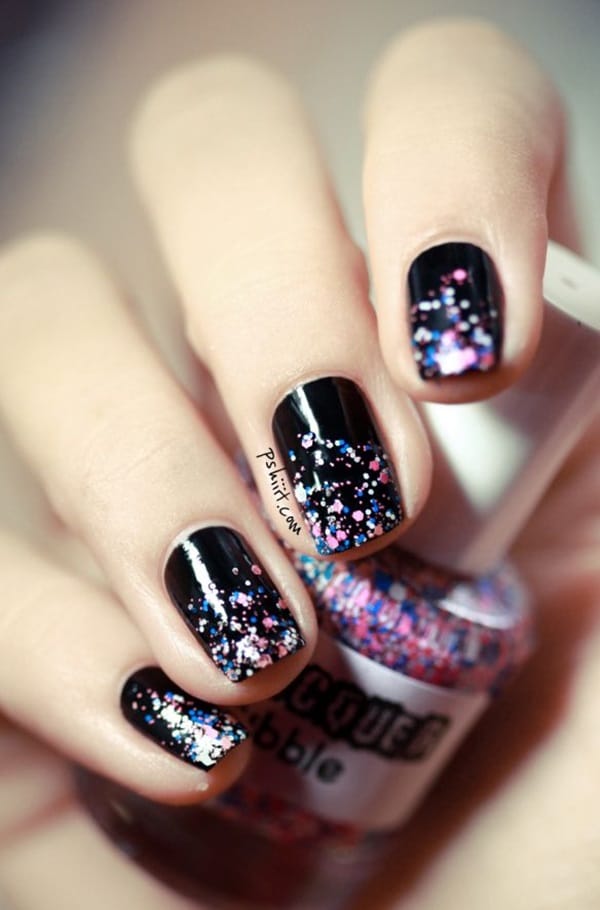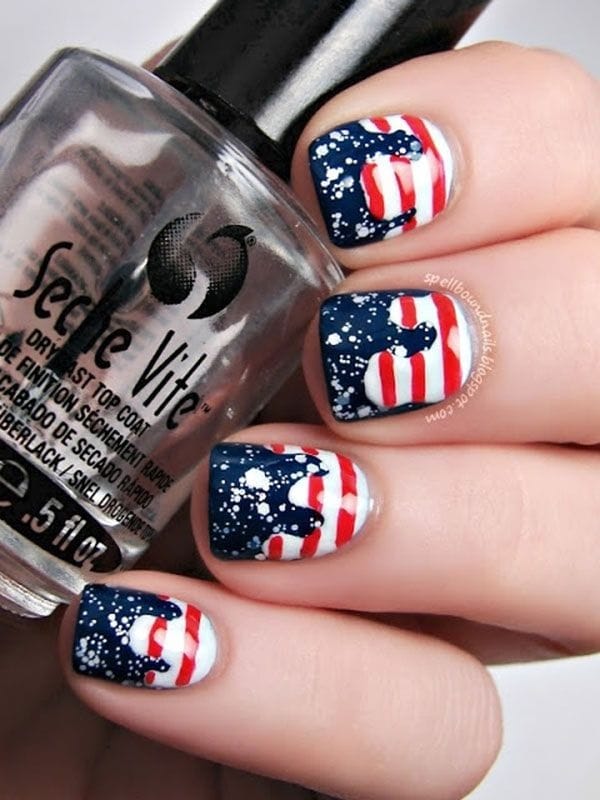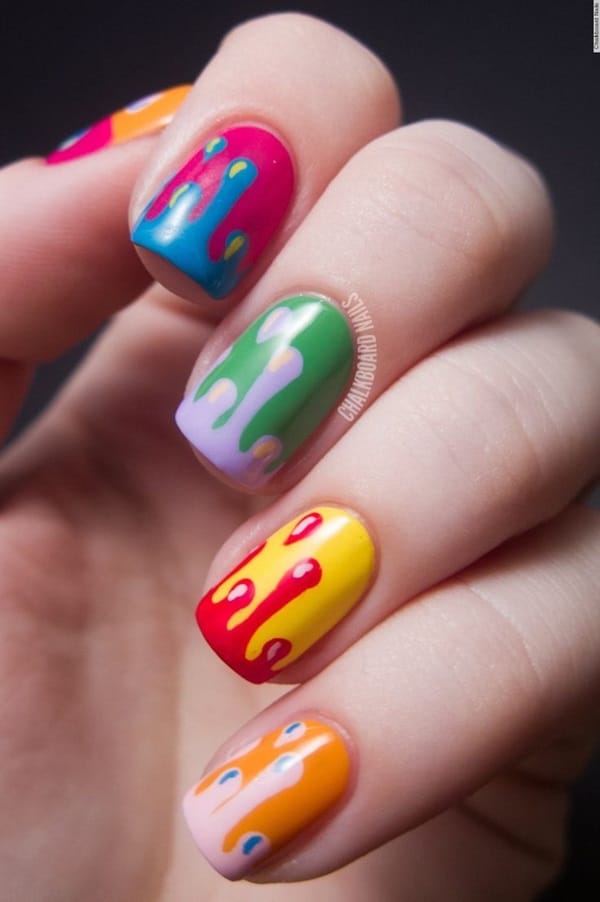 You will need a dripping tool to create this nail art beautifully. Though, you may also use that bobby pain to make this unique nail art design. All you need to do is to make some continuous thick dots using pulsating colors thereby joining them to show dripping phenomena. Bare tree with no leaves celebrating the fall and waiting for new leaves to come will be a nice idea to try this autumn with dripping nail art.
Floral Nail Designs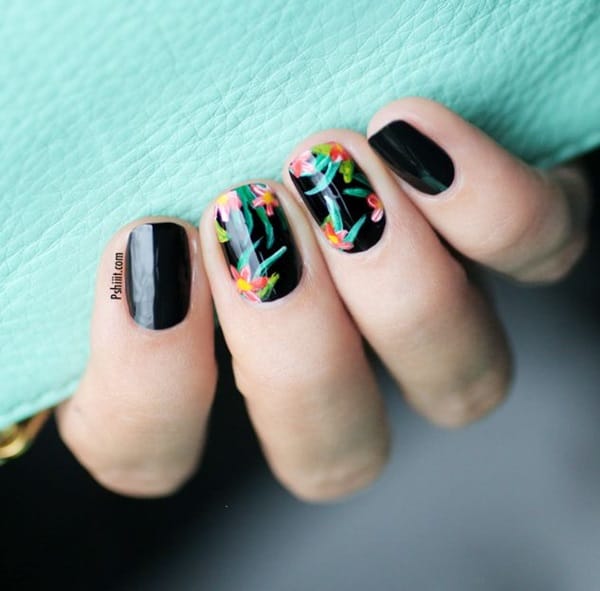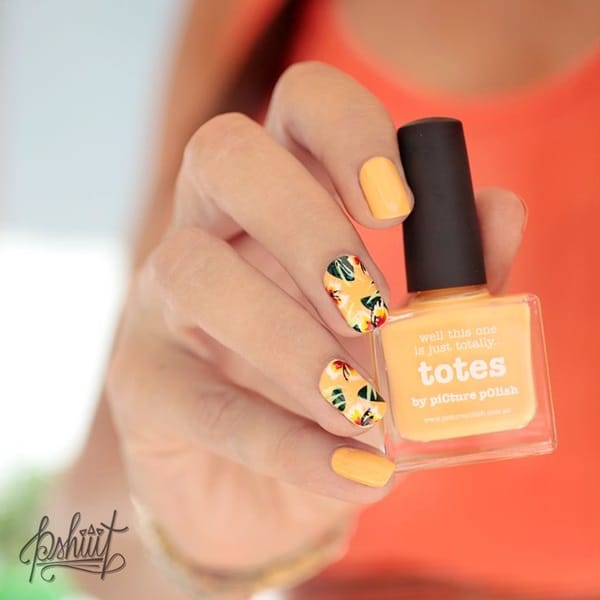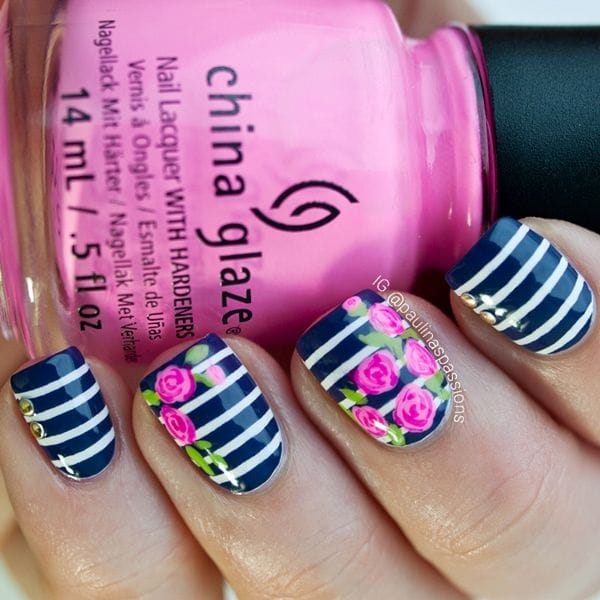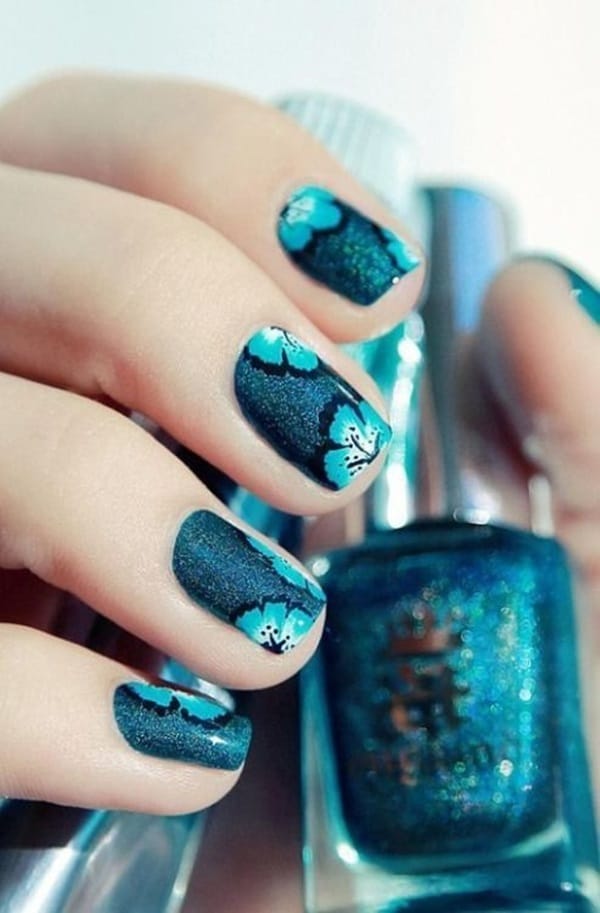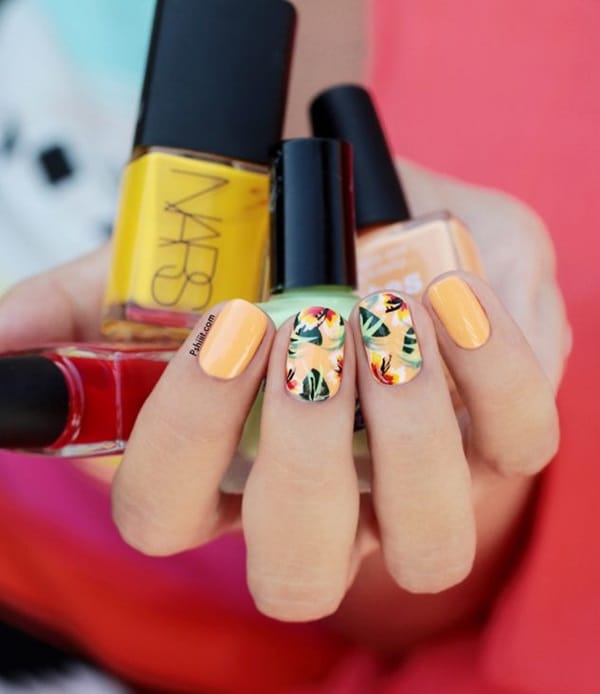 Choose a proper dotting tool with minimum thickness as it could make small flowers along with the larger ones as well. You will love your nail art if you use vibrant colors to make a floral nail art. Autumn foliage has always been an exotic choice for girls during fall to fascinate this lovely season along with the floral ones. Water decals are also diligently popular to make exclusive floral nail arts these days. Try out some easy flower nail art designs for beginners which can be tried on by amateurs easily and conveniently and they can get the best results out of the same.
Cello Tape Nail Art Ideas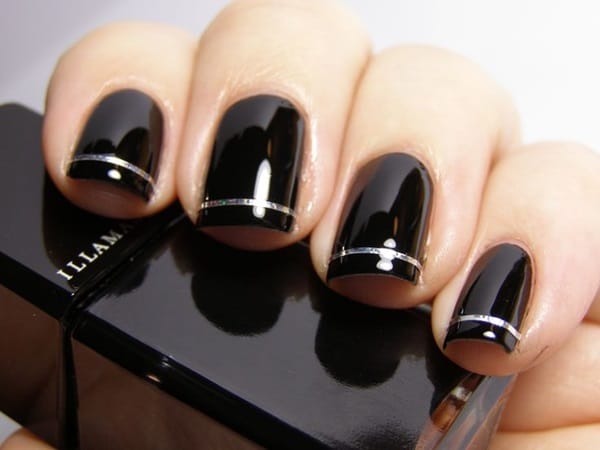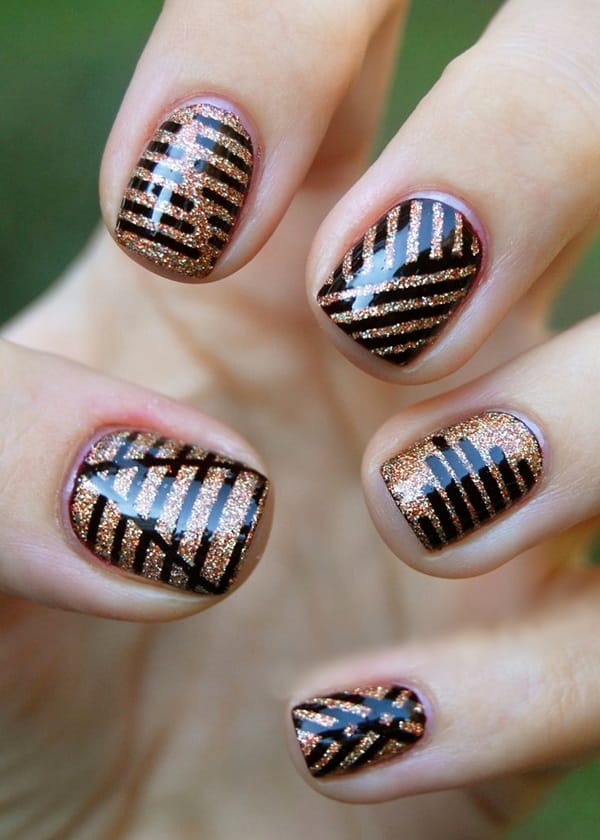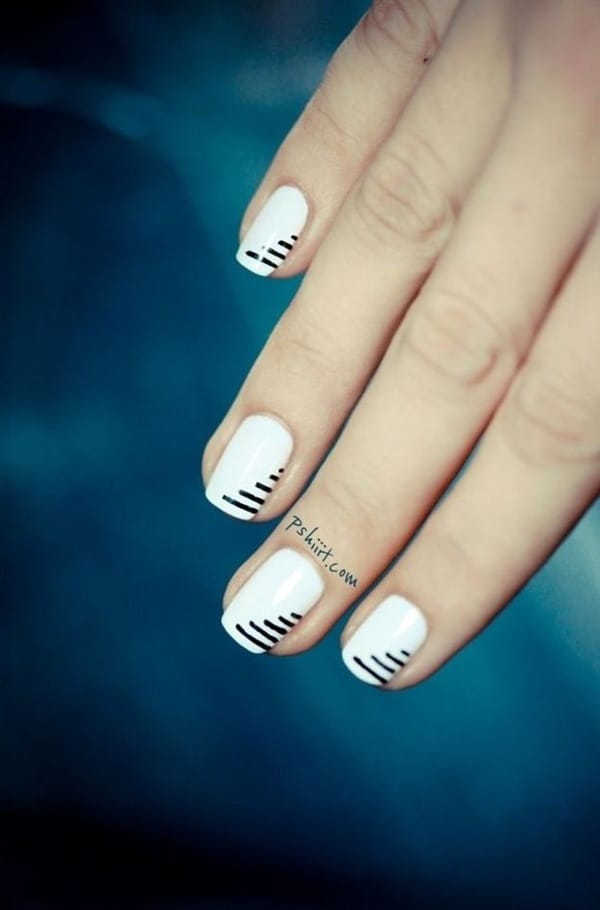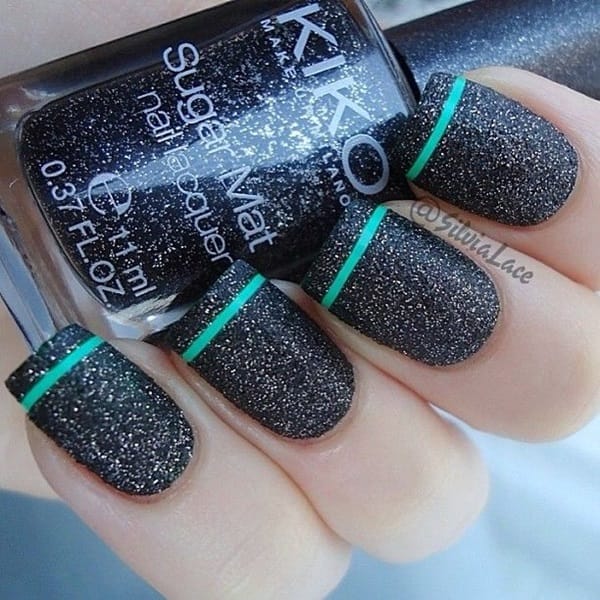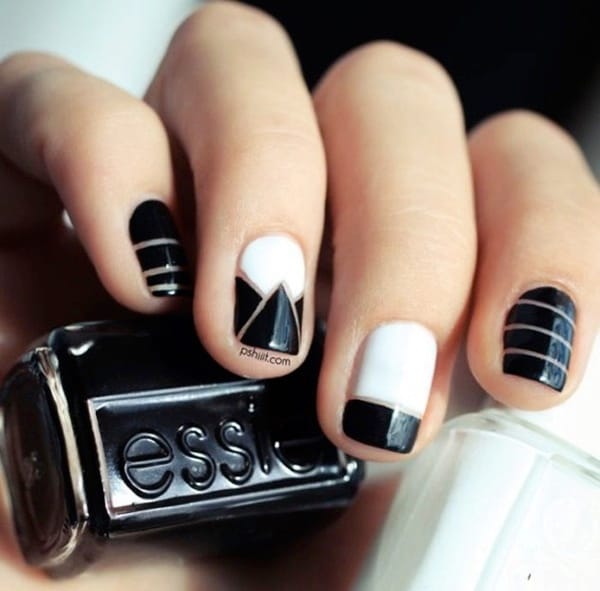 When you need to divide your nails in to even portions and color them into different colors, this nail art idea works at its best. Strip off the tape in certain shape and paste it symmetrically in the nails thereby putting the nail color on. Let the enamel dry and slowly peel off the cello tape thereby getting the required pattern. You may love decorating your nails using studs as well.