Yippee, it's time to celebrate the 4th July – Independence Day. Yes, we're talking about the big patriotic 'All-American Day.' This great day is among one of my favorite holidays and is coming soon, so feeling excited. It's my personal favorite because I love the way when large number of families and friends gather together to celebrate this grand occasion with BBQs, Picnics, Fireworks, Parades and Carnivals.

Gals! This year, if you're planning to show off your USA pride in a unique way or want to celebrate the occasion with style, don't forget to give patriotic touch to your nails. Here are Cute pink and black nails designs that seem to be great combination when it's the question of choosing incredibly beautiful party design. And luckily, we have done the hard work for you so you don't have to worry anymore. In this article, we've covered different types of Fourth of July nails designs that are perfect for rocking the day and can be implemented by everyone.
Fourth of July Nails Designs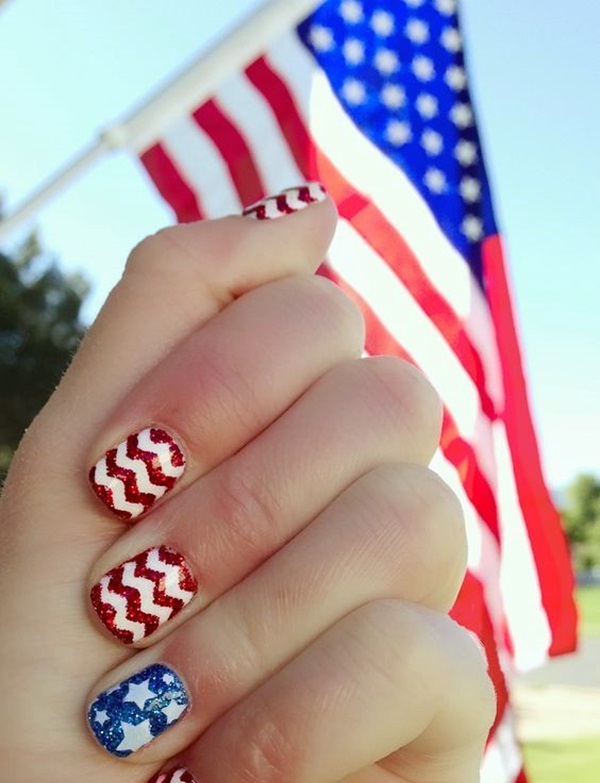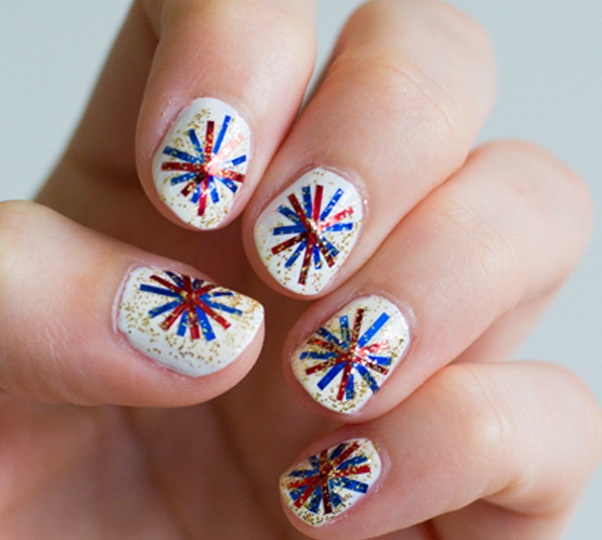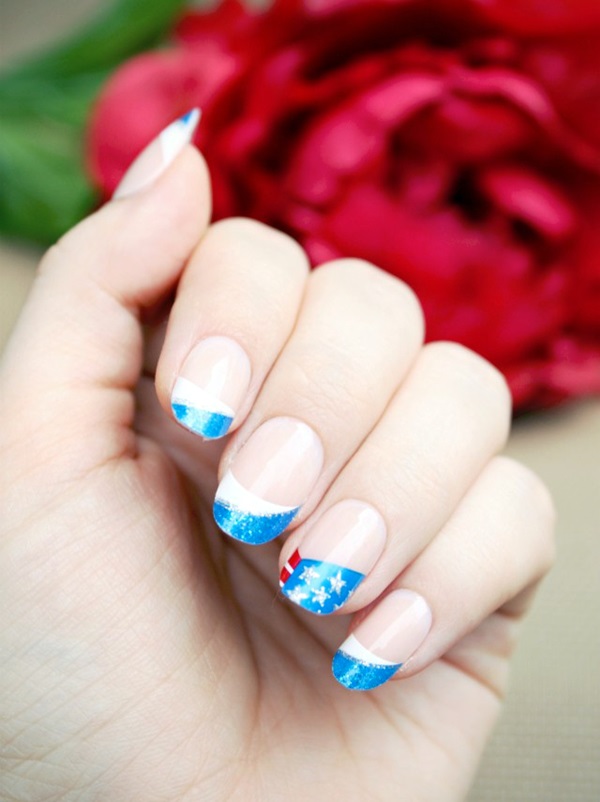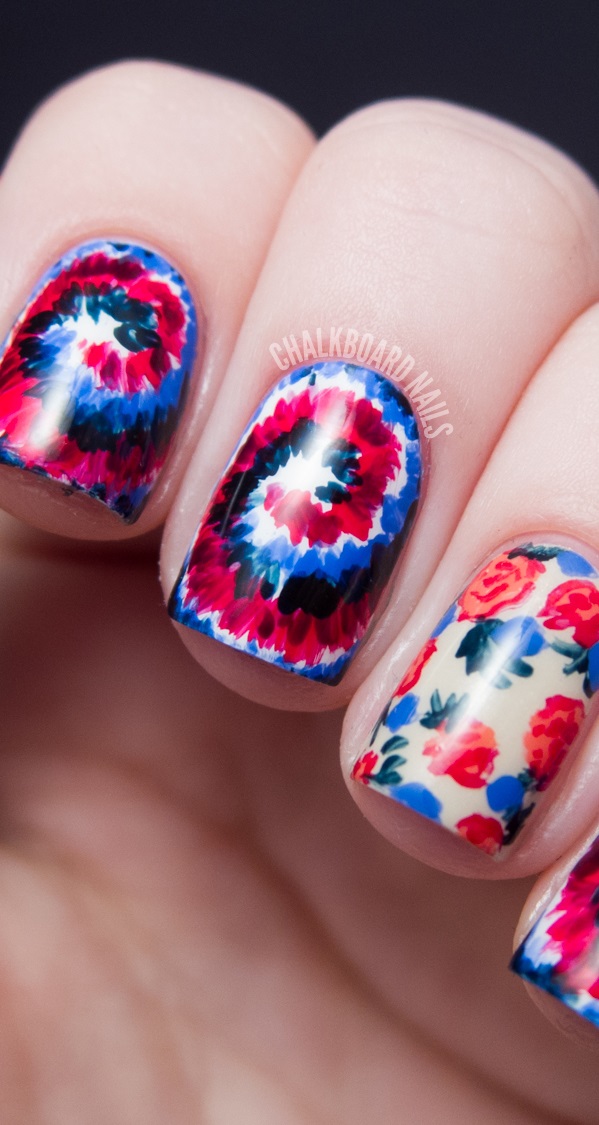 Here are top patriotic nail ideas for 4th of July –
Classic Stars and Stripes!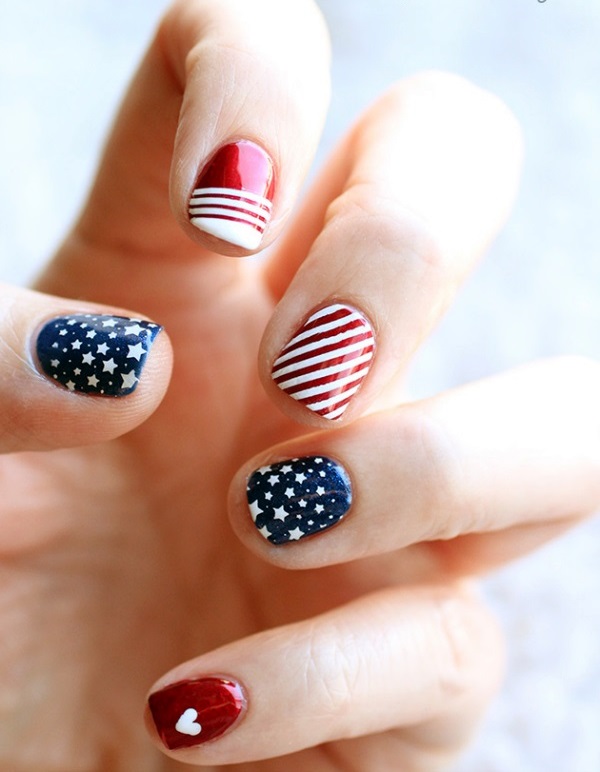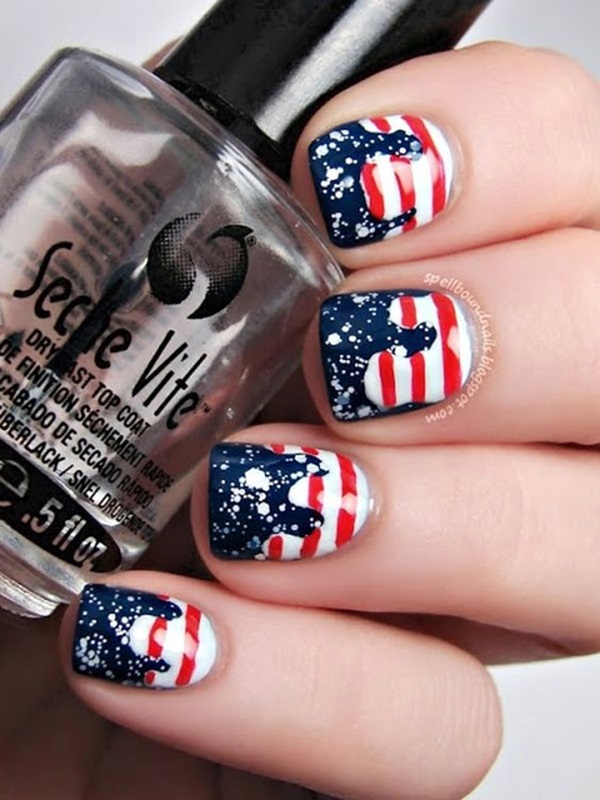 Are you looking for a simple nail design to take your 4th of July nail art to next level? Stars and stripes idea works perfect for those who have long and edgy nails. Though the design requires multiple coating, but it's easy to carry out and result in chic and stylish look.
Red and White French Tips!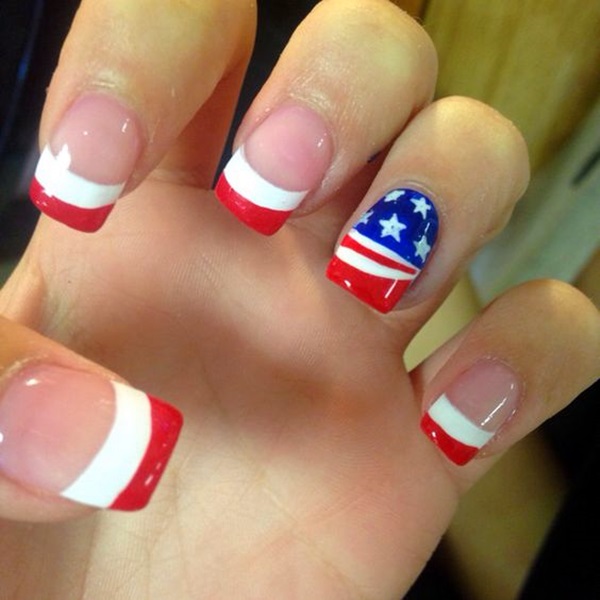 Yes, the patriotic Fourth of July nails designs are super sassy and gorgeous to look at. A great way of having AMERICAN FLAG on your nails is to paint the tips with red and white. You can use nail tape to mark off the areas you don't want to paint. Remember, the design gives neater look when done with airbrushing techniques.
3D Star Accent Nail Design!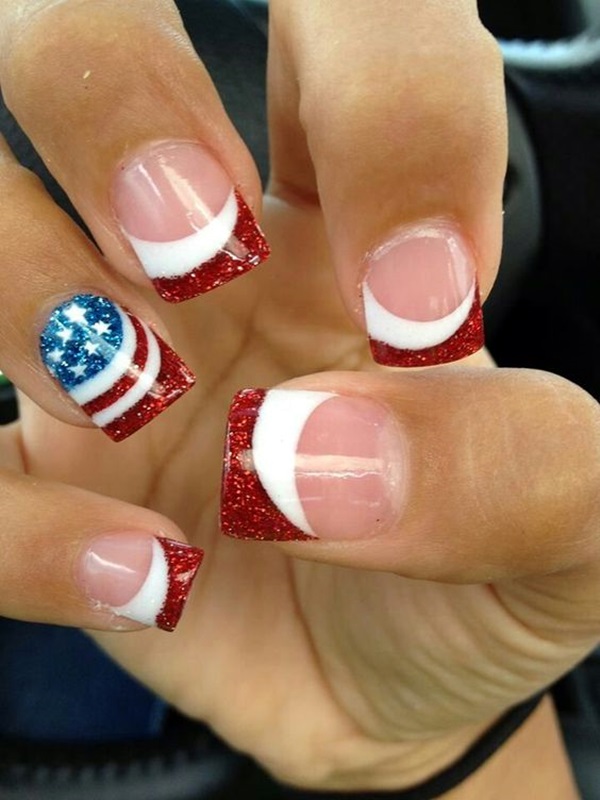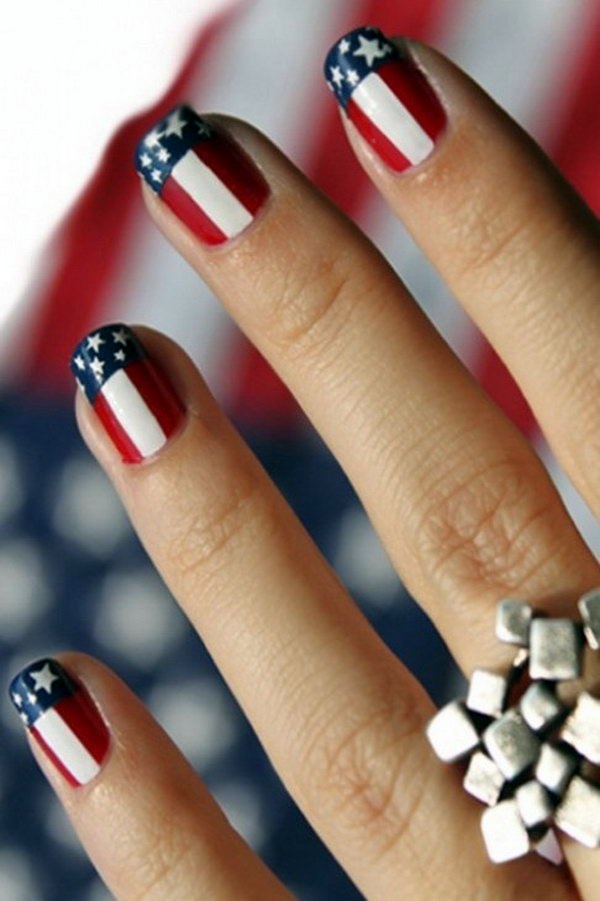 Young Ladies! For those hectic days, when you hardly have any time to look after your nails, simply paint the nails in one tone color like – beautiful blue! Later, you can stick embellishments or rhinestones to create an outstanding look over the top. You can even consider adding a flag if you prefer. Pastel nails designs are also easy and interesting to do that you can even carry out them at your home
Preppy and Patriotic Nails!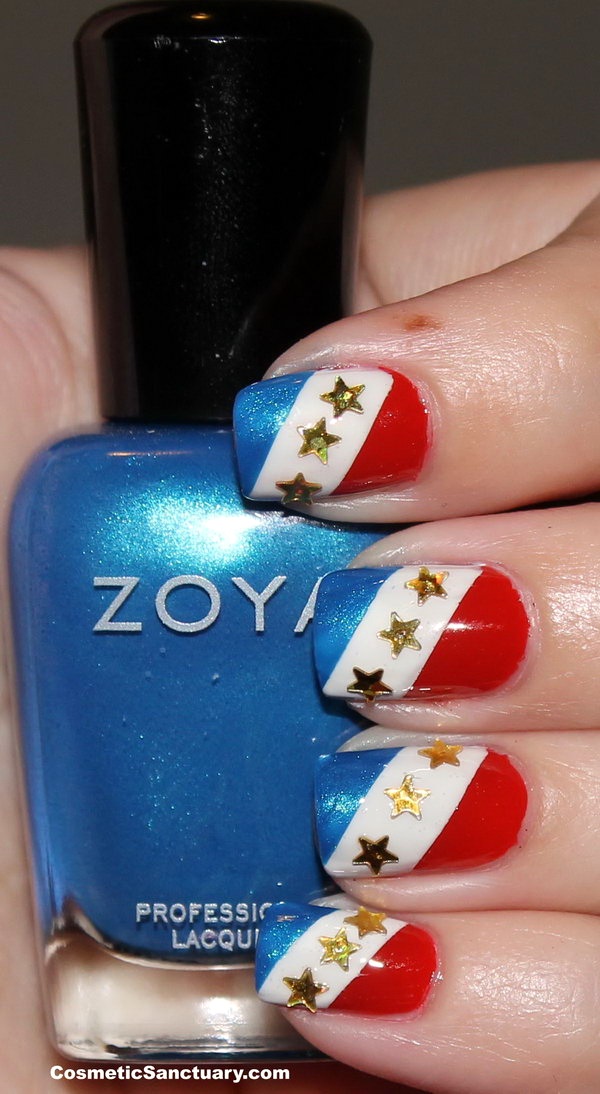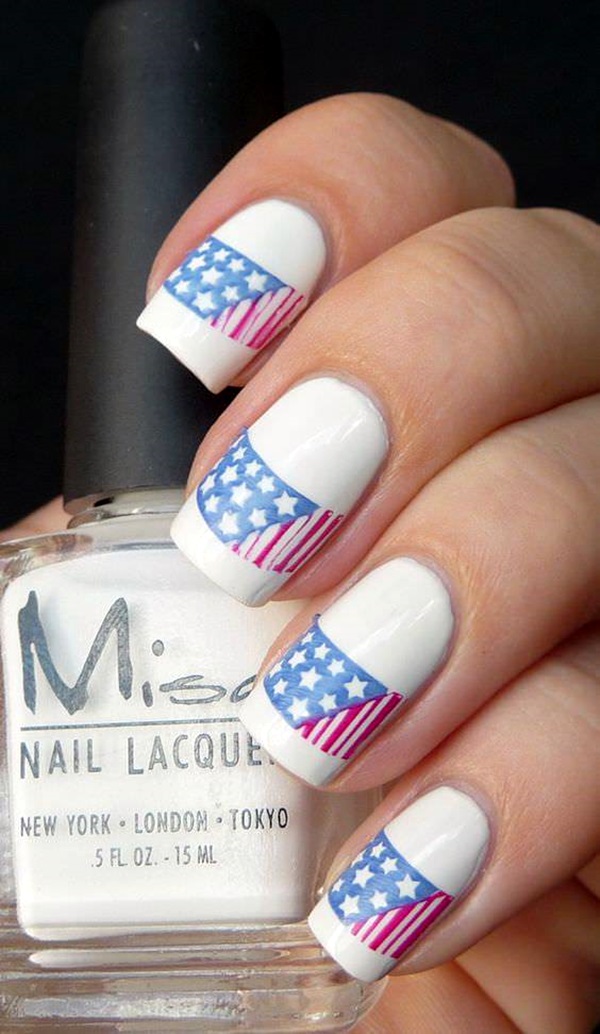 This is a perfect 'Fourth of July' holiday nail design. Simply paint any three nails with your favorite red shades and add a glitter accent nail along with one blue and white striped nail. For an adorable finishing, create a cute red heart over the stripes using cotton swab.
Stripes and Polka Dots!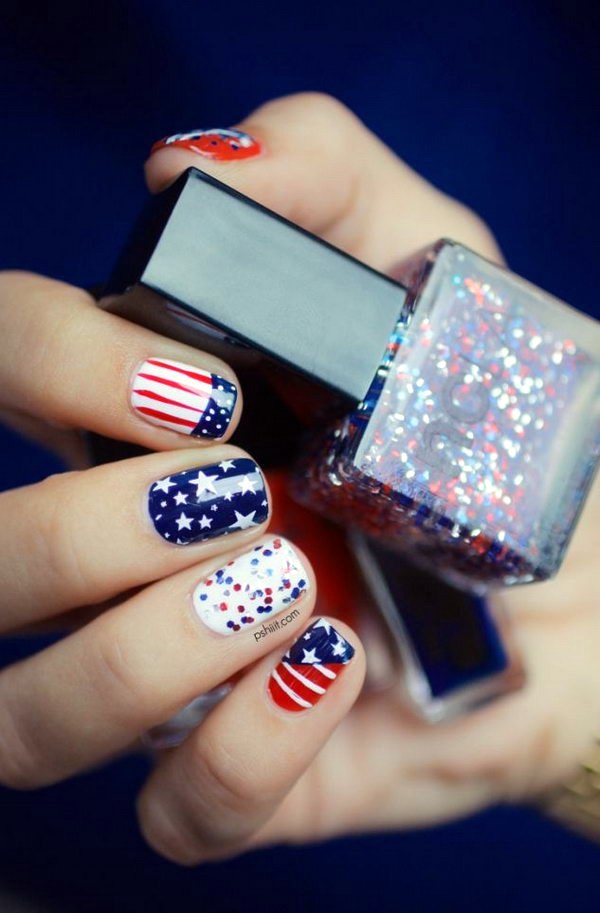 What a fabulous and relatively effortless way to have your stunning Fourth of July nails designs? You must have heard about stripes and stars nail pattern, but have you ever heard or thought of stripes and dots? Well, it's a classy new nail design – replacing the stars with dots. You need to just create stripes using thin strands of nail foils or tape. Moreover, give an 'unfinished' look using a nail pen.
Flag Tips with a Pop of Gold!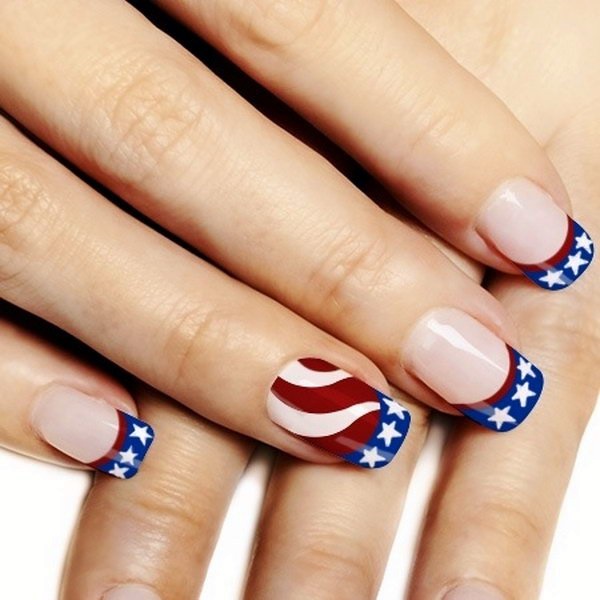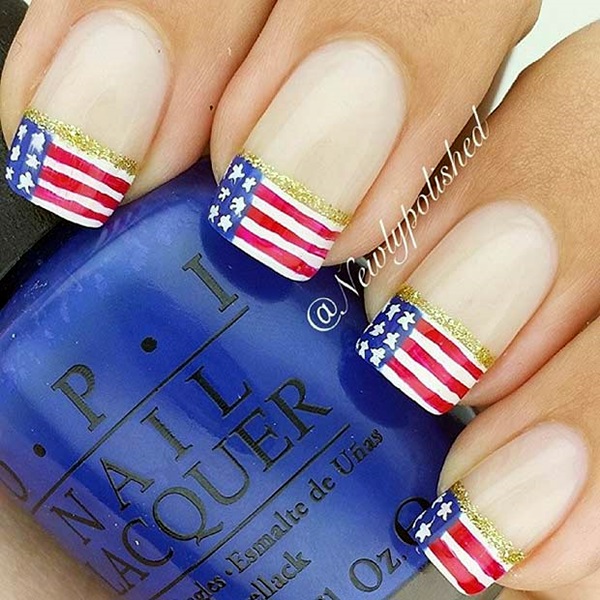 To add a little patriotic touch to your already colored nail tips for your 4th July grand celebration, draw a flag on the top with just the right hint of gold to separate the two. Just make sure to do it in a slightly different way so that it doesn't look like some of the one's other may have seen before.
Patriotic Fireworks Nail Design!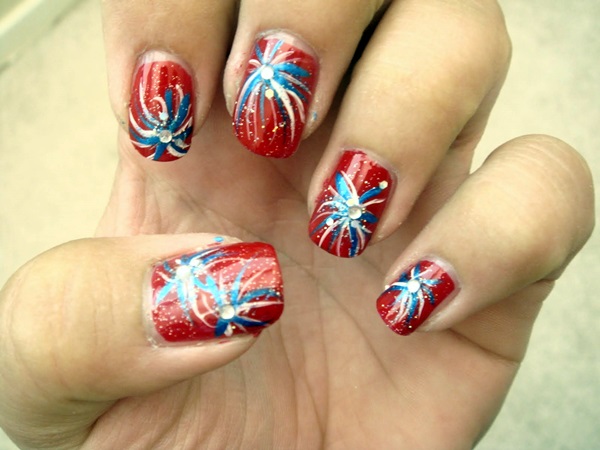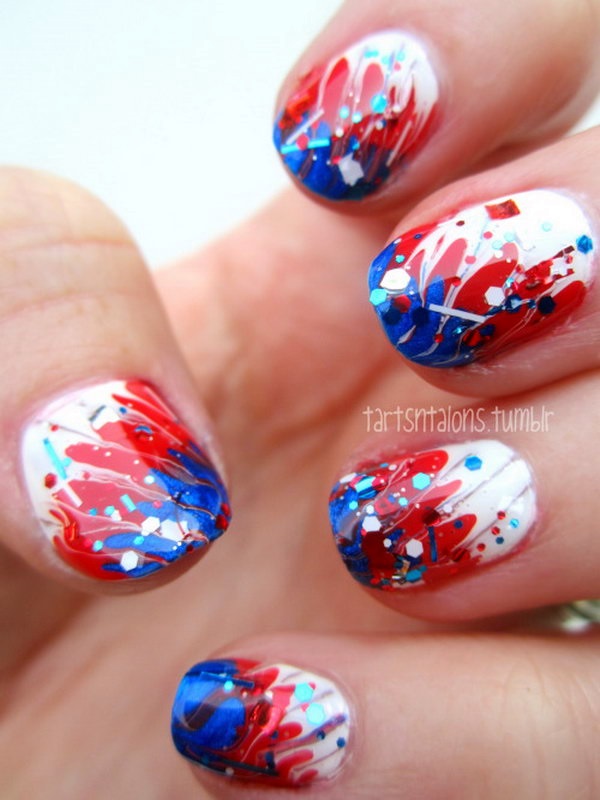 Do you have long nails? This beautiful fireworks nail design is for you. It's actually simpler than it seems. Apply white as the base color and use blue and red color to draw an 'X' on it. Continue adding 'X' as much as you want. At last, add golden stars to achieve explosive look. Pretty French nails designs are gaining much popularity among women of all ages, Have a look!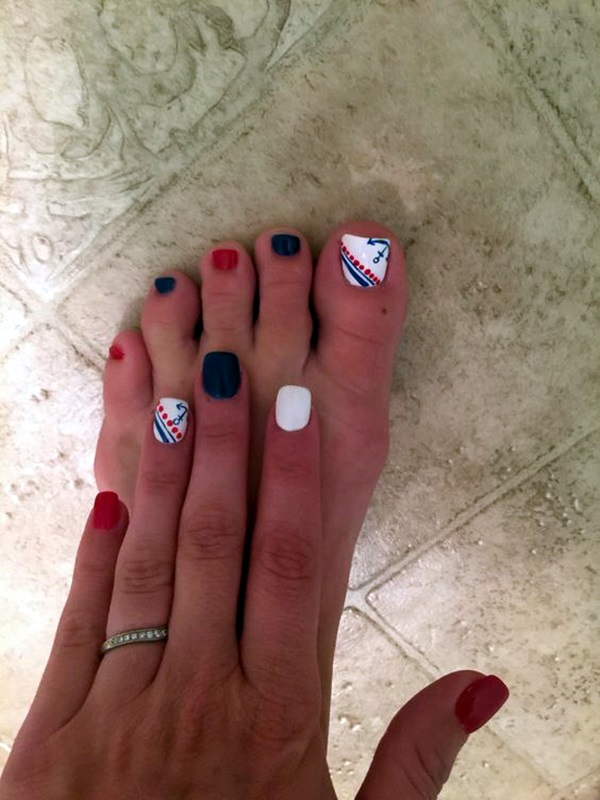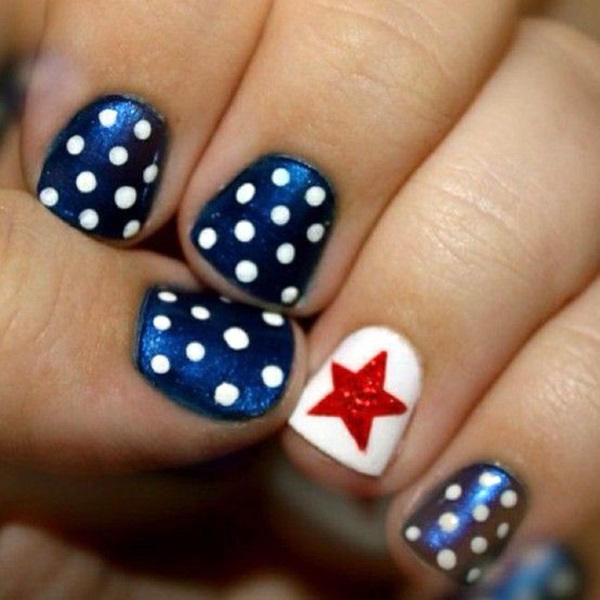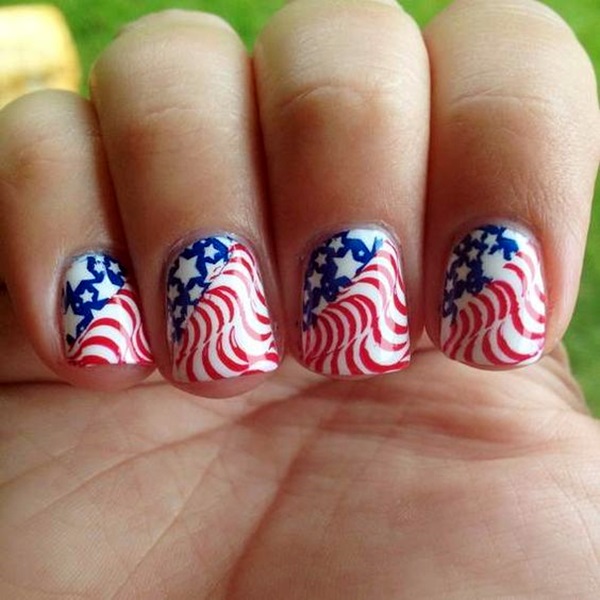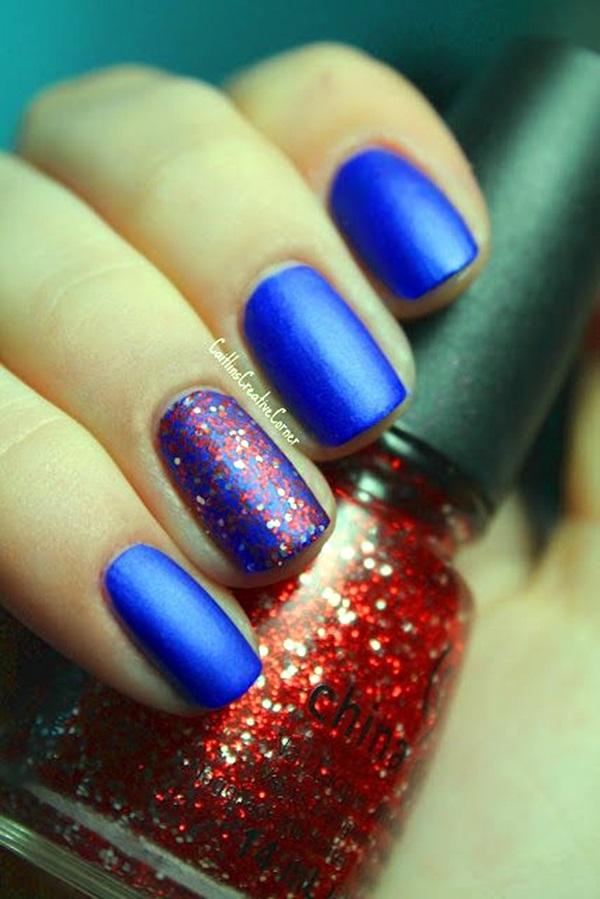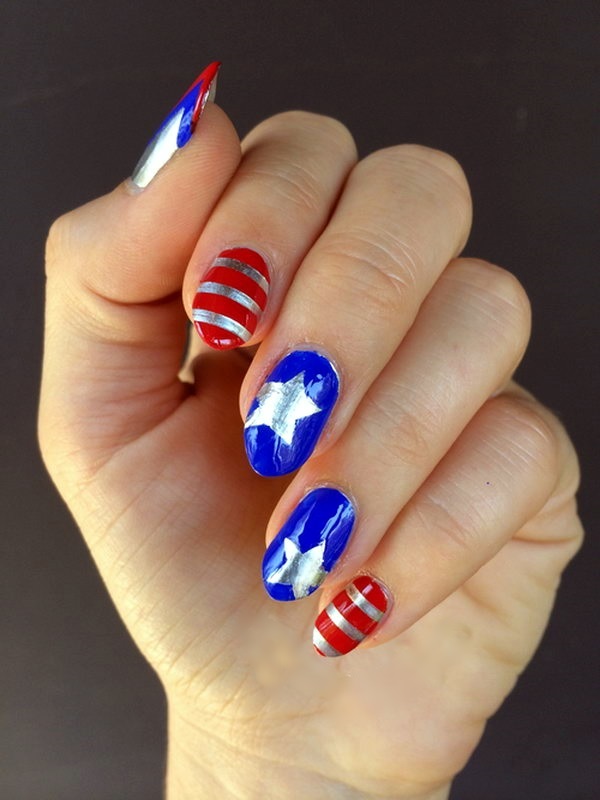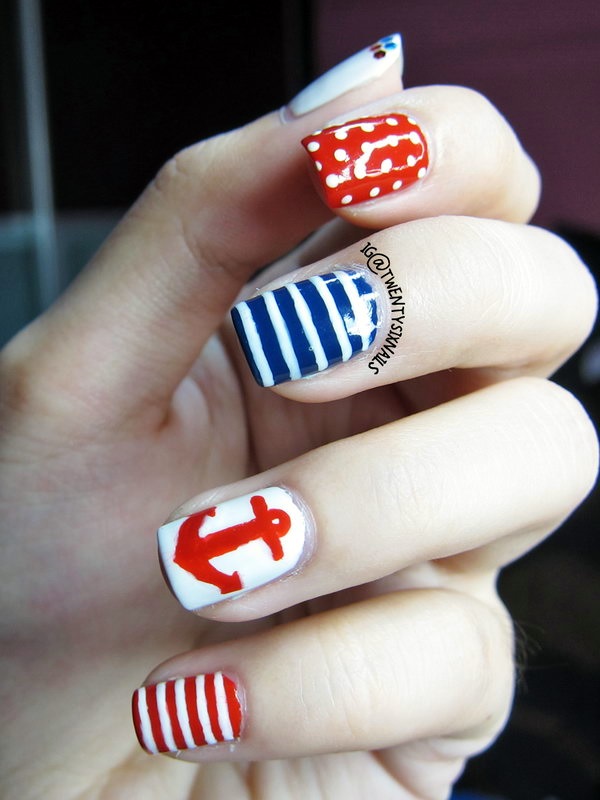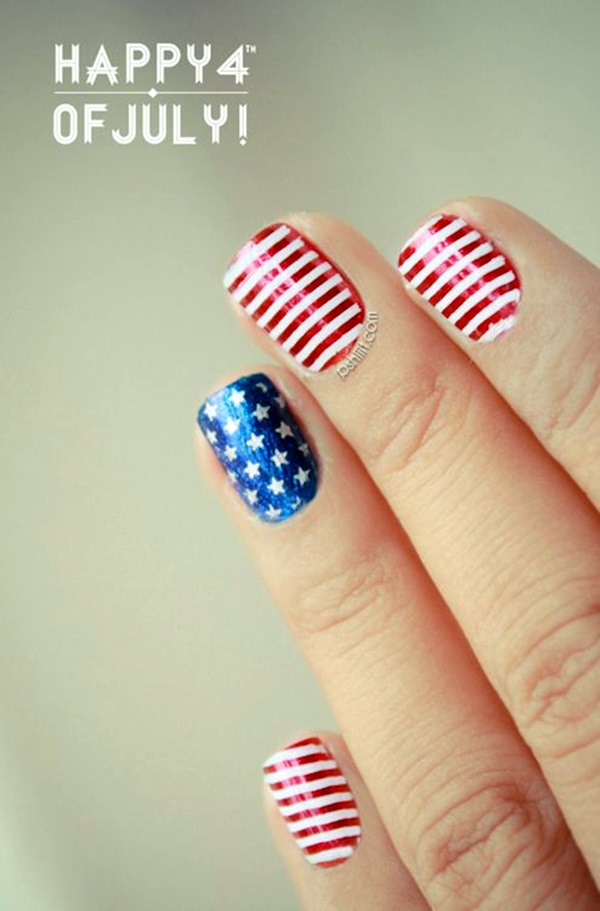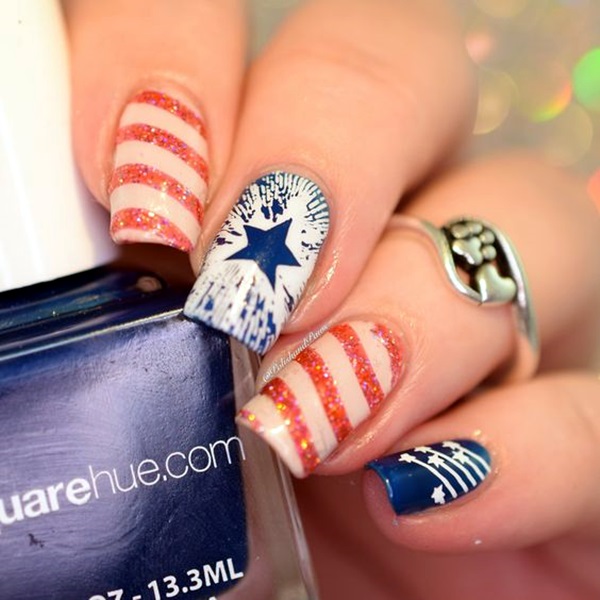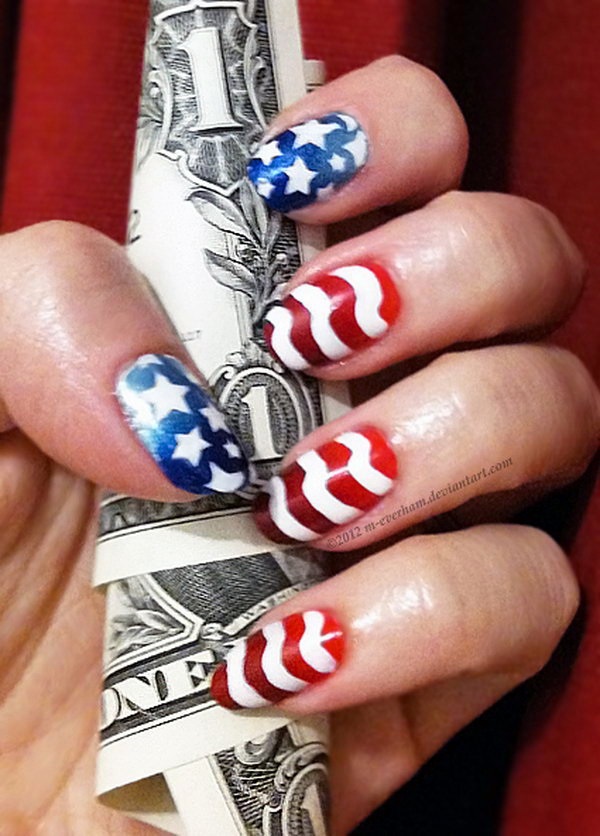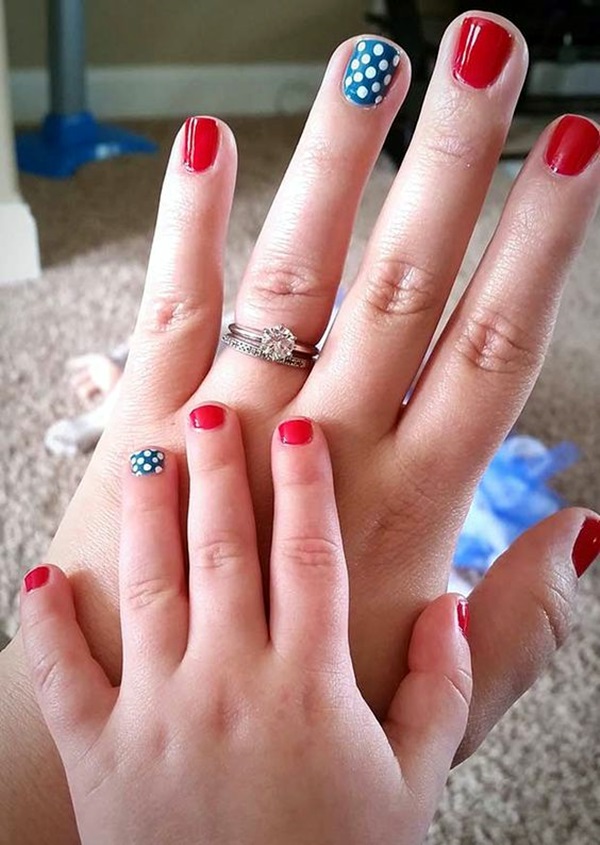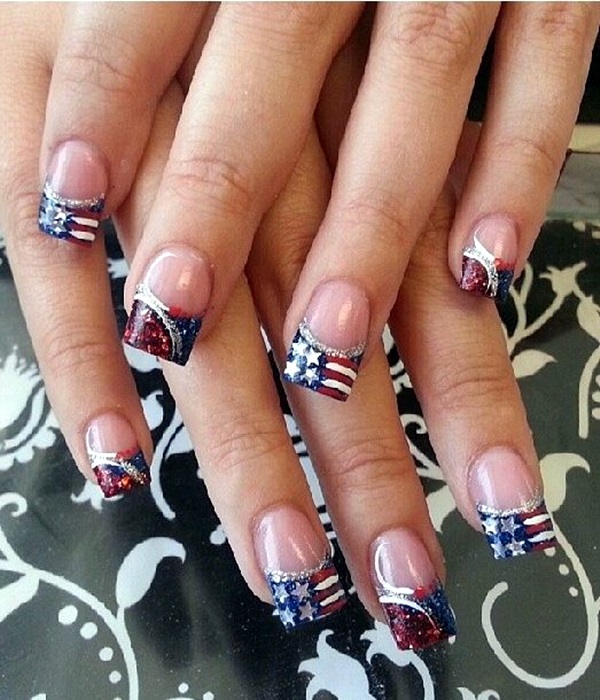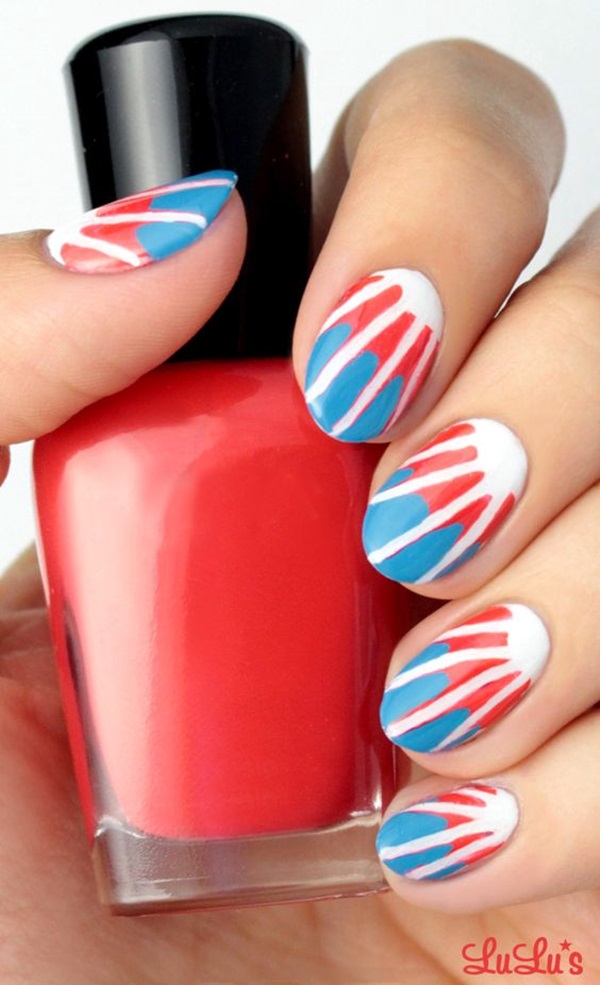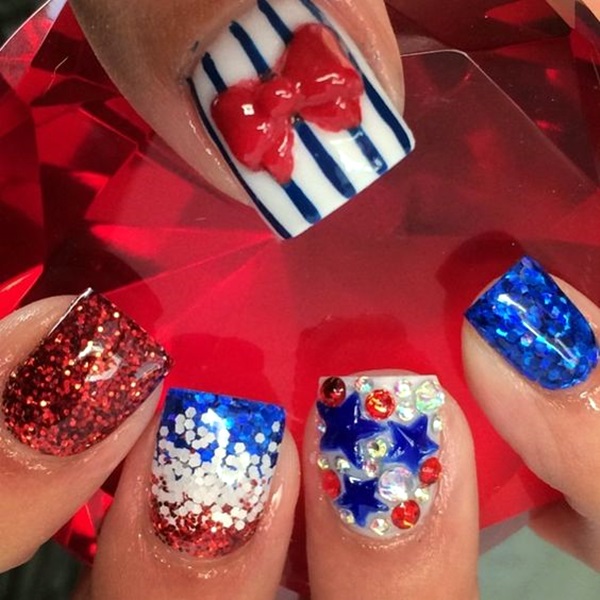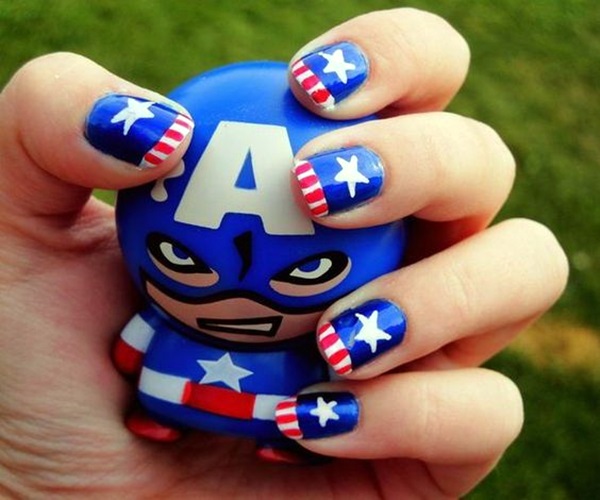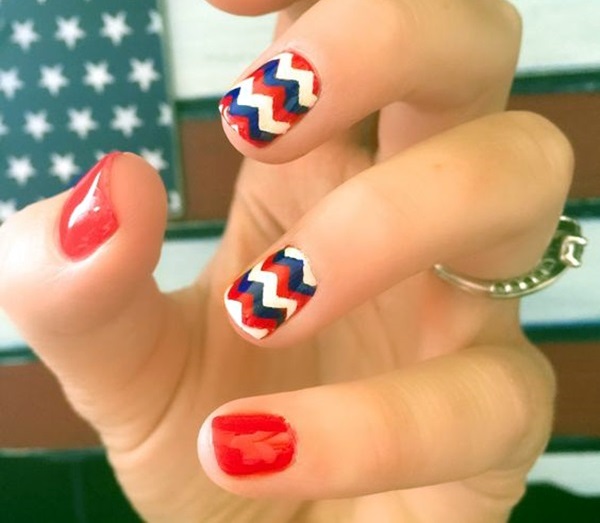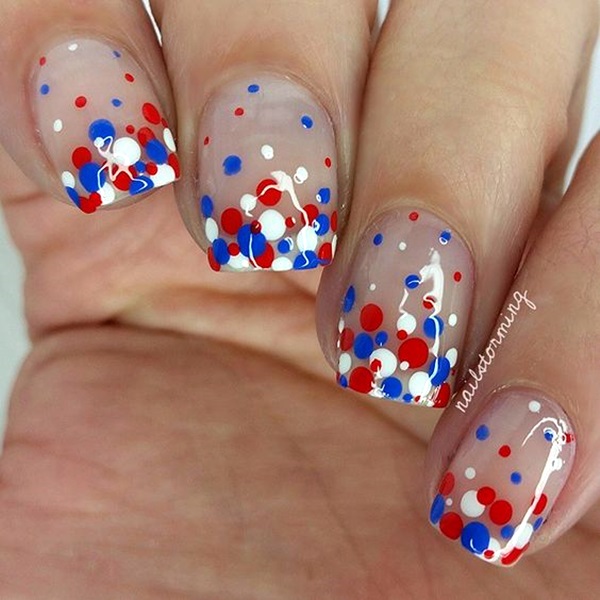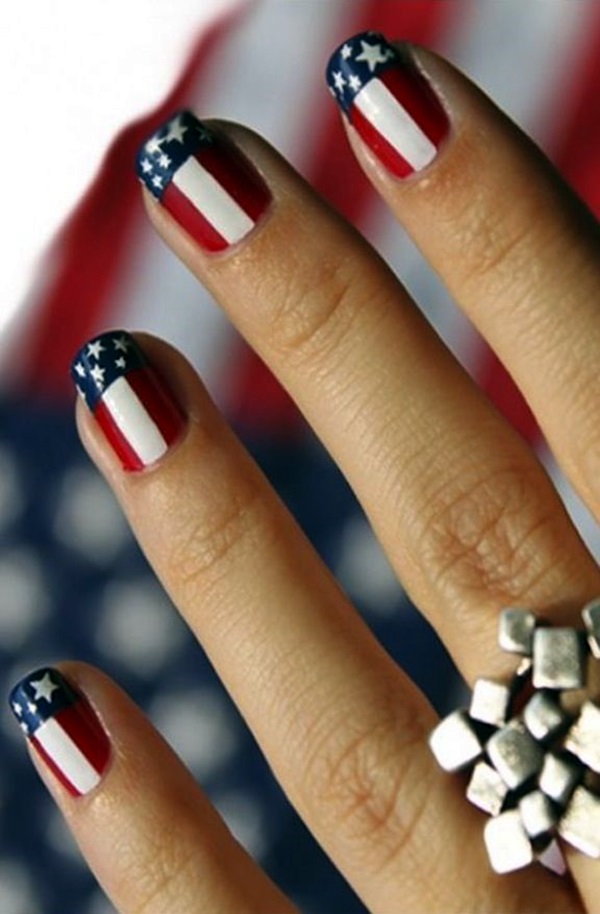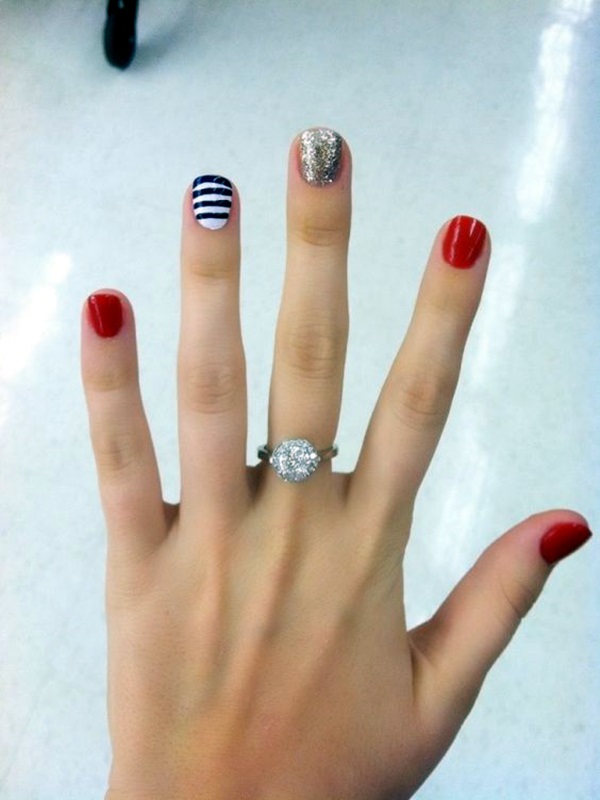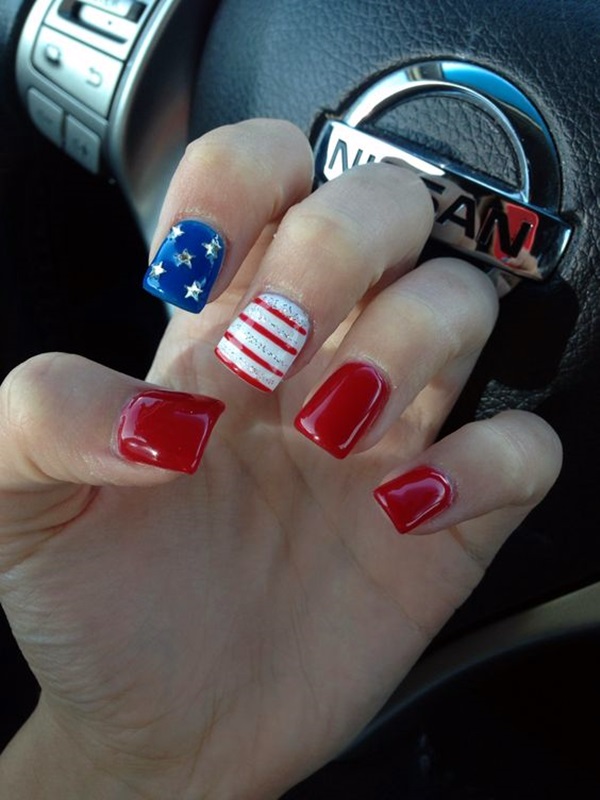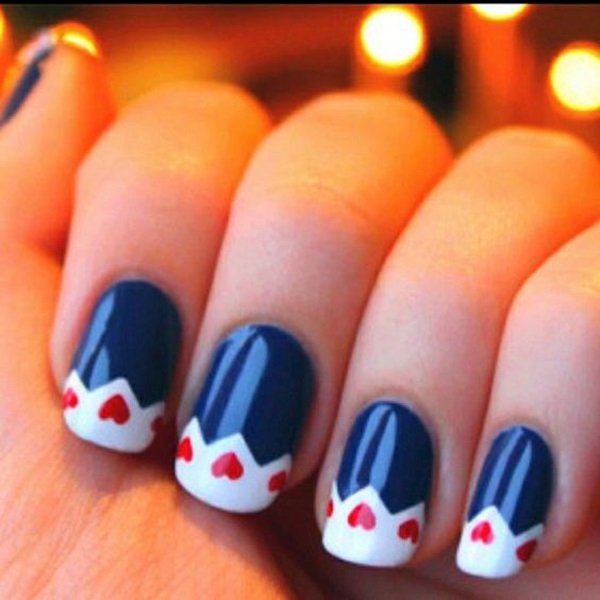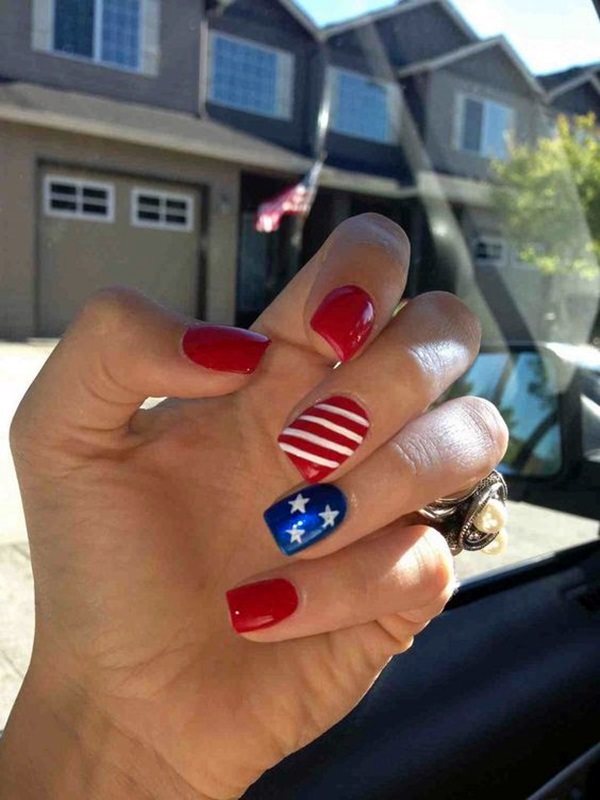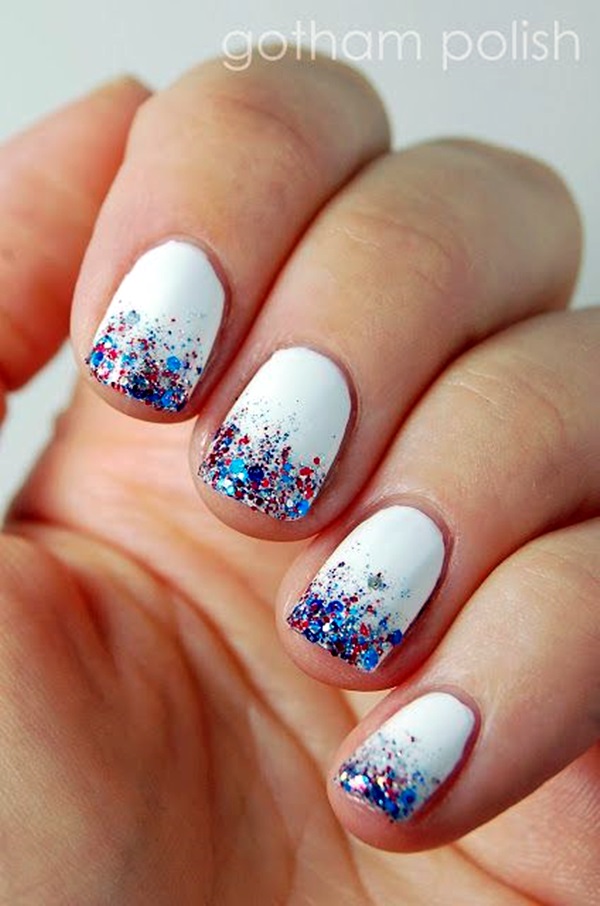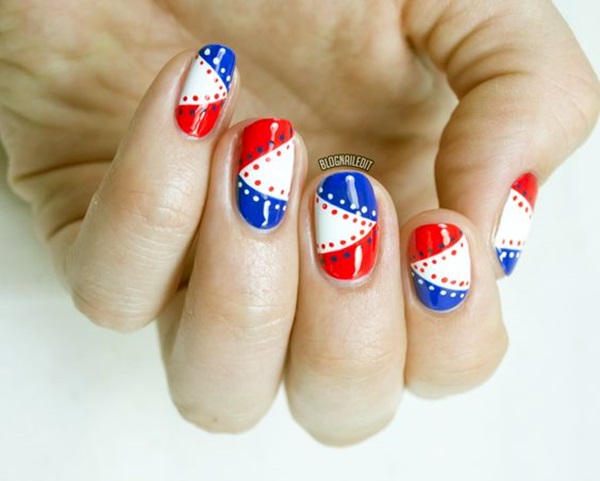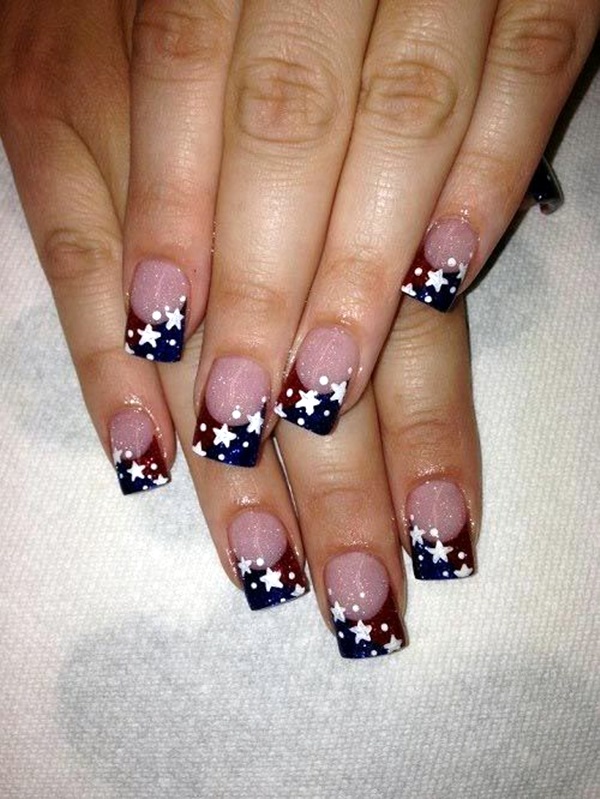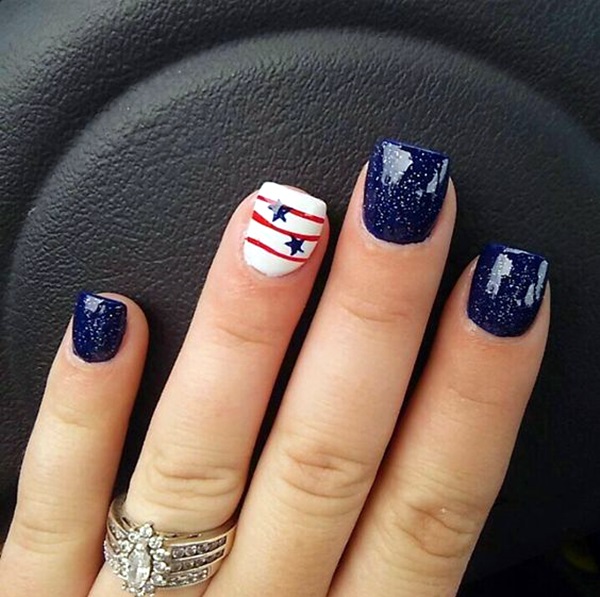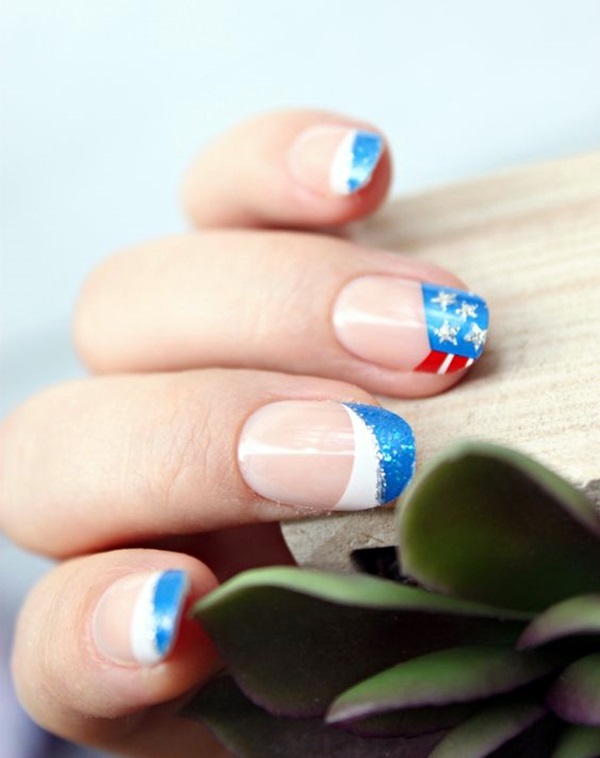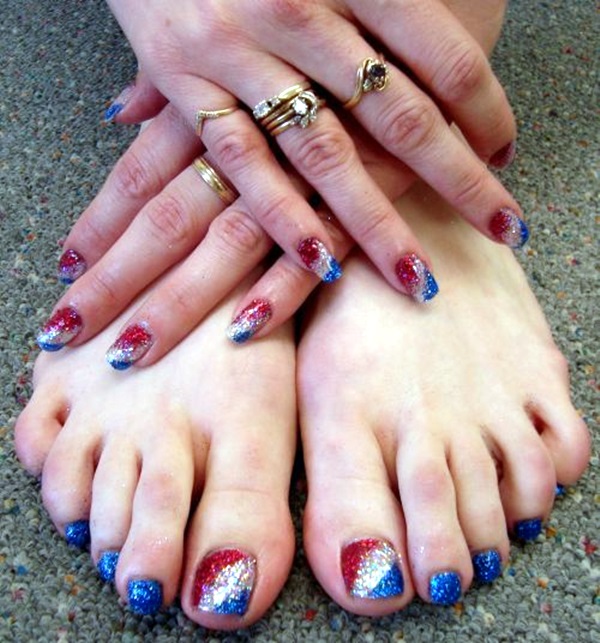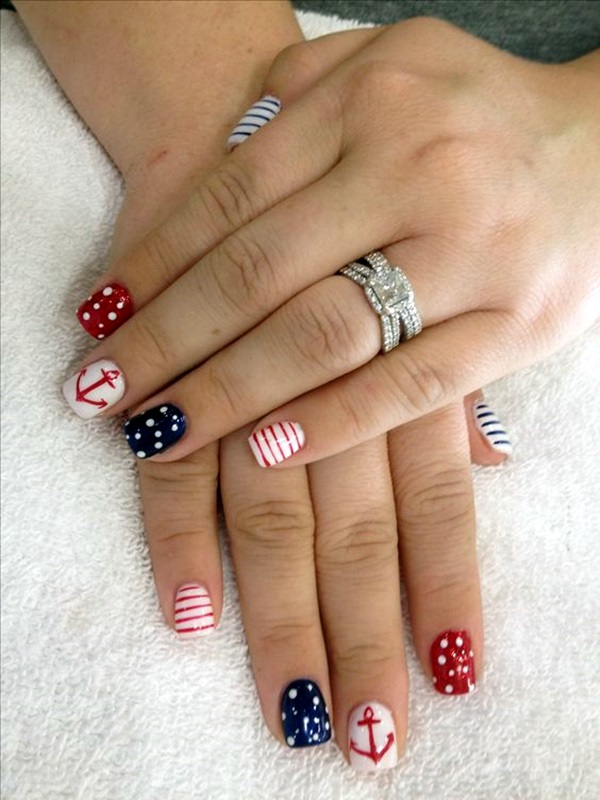 And with this, we are done with most popular Fourth of July nails designs. So, beautiful gals! Which one you think you'll be rocking this year? What are you going to wear on this big day? Well, decide fast as patriotic nail designs have become the new go-to accessory. Painting the nails with white, red and blue nail shades seems to be one of the most fashionable ways to capture the spirit of Independence. This year, show your creativity to the fullest to make your nails star of the show.