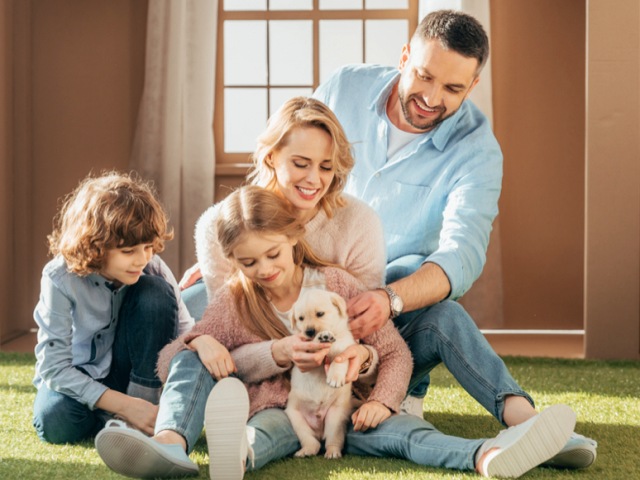 Pets aren't just our furry friends who we play with and cozy up to while watching TV — they're also beloved members of the family. Research tends to back this up, too.
According to a Harris Poll survey, 95 percent of pet owners consider their pets members of the family. The poll also found 45 percent of pet owners say they have frequently or occasionally bought birthday presents for their pets, and 31 percent say they cook for them. Sounds like a true family member to us.
So what should you do after you bring home this newest member of your family? Just like you do for other aspects of your life, you will likely want to show off your dog's cute face and highlight some of the tricks he's able to do on command.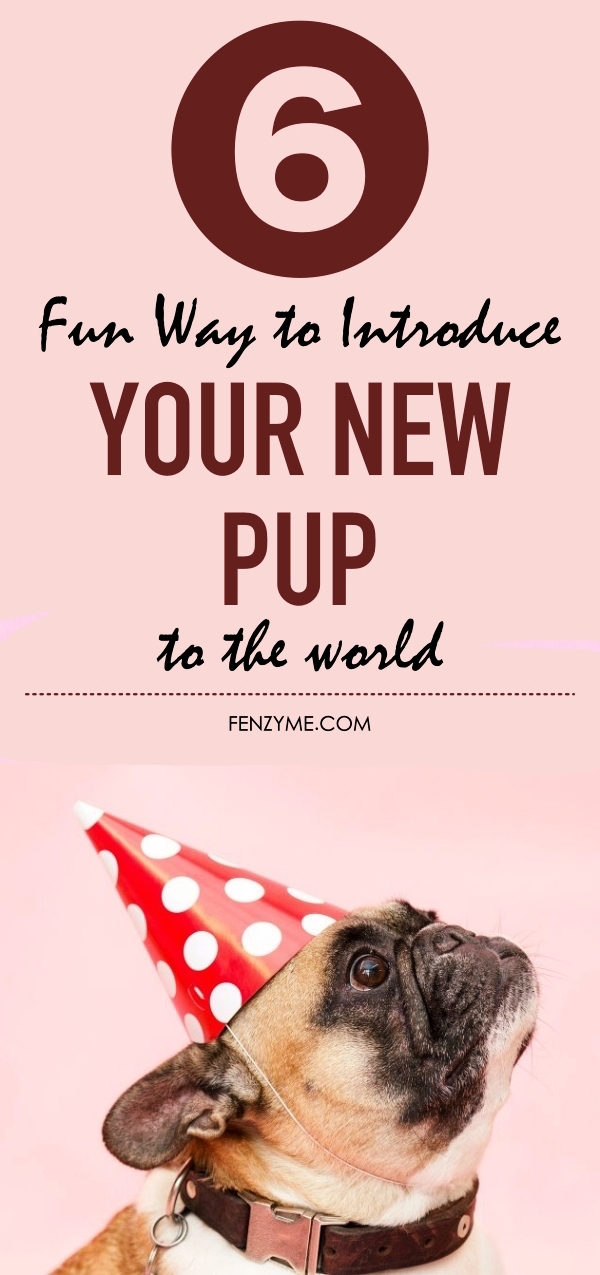 With that in mind, set the stage from the start by introducing your dog with a big splash. From sending out holiday cards to creating a YouTube channel, here's how to get started introducing your newest family member to the world.
Fun Ways to Introduce Your New Pup to the World
Send a Holiday Card
Make introducing your new pup a festive event by sending out a holiday card. With countless options at your disposal, you can choose from a variety of fun Holiday card styles featuring artistic flourishes and fonts.
Dog owners can also show off their humorous side by staging traditional photo-ops like a sunset on the beach, laughing together in a pumpkin patch, or cuddling with the pup in a meadow on a sunny day. No matter what your family tradition is, you can use your next holiday card as a fun way to have your new pup say hello!
Turn It into a Major Production
Adopting a dog is a big moment and deserves its own production, and possibly even a musical number. For example, MSN recently highlighted five grown siblings who got inspired by The Lion King to present a new puppy to their parents for Christmas.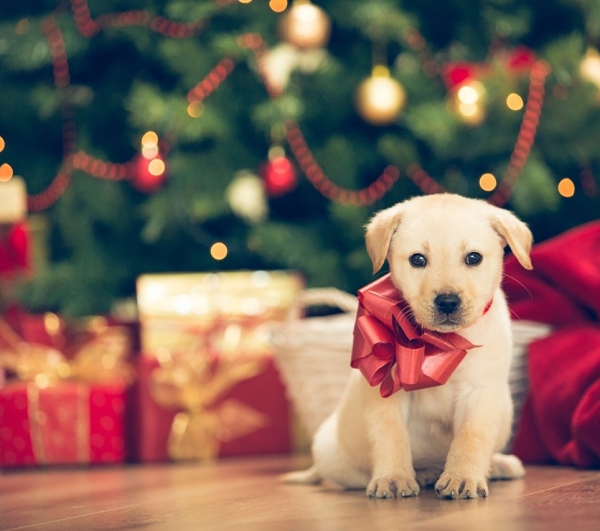 Complete with their own lyrics and hoisting the curious puppy in the air, the siblings delighted in introducing the dog to their parents in an over-the-top, whimsical production for a build-up to the surprise moment. Get inspired by your favorite songs or Broadway shows and put on your own pup-inspired show.
Host a Puppy Shower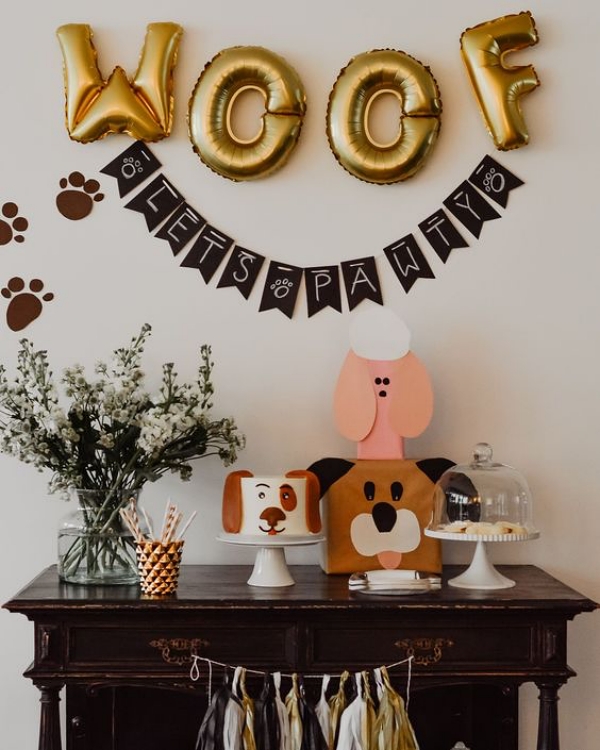 Who says showers are just for expecting mothers? Throw a puppy shower to welcome your new family member and get them acquainted with your personal network. Indeed, a puppy shower is a fun way to kick off socialization. It's also a fun way to stock up on a few supplies you need for your dog, so ask your guests to bring a new toy or blanket, or donate to your favorite dog shelter or charity.
Create a YouTube Channel for Your Dog
With their adorable faces and hijinks on display, countless dogs are certainly having their day in the sun on social media. Case in point: Some are quickly picking up millions of followers as well as landing book and merchandise deals in the process.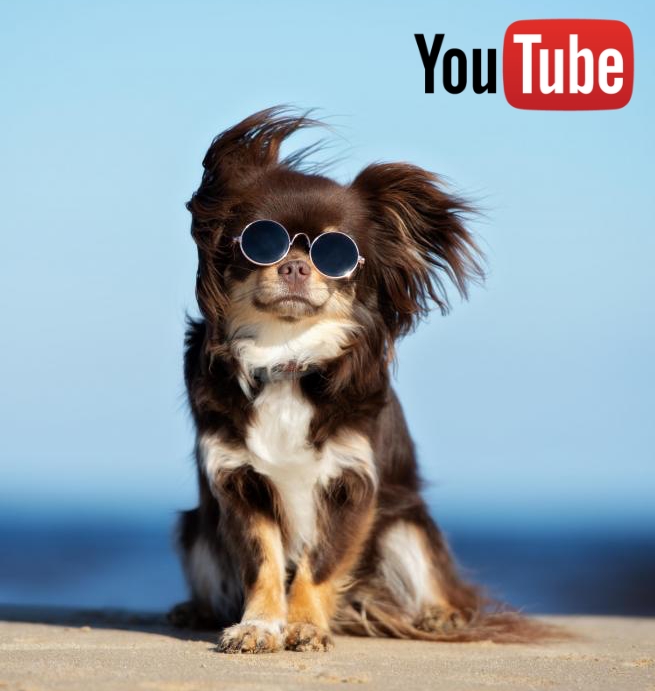 Of course, you don't have to cash in on your new pup's cuteness and sparkling personality to launch your own pet-inspired social media channel. Instead, create a YouTube channel and post videos announcing your new dog's arrival and take some day-to-day action shots around the house.
You can even turn it into a regular series for your friends and family to enjoy and update them on doggie play dates, vet visits, and new developments.
Organize a Playdate at the Dog Park
If simply getting outside and enjoying the company of other dogs is your jam, then gather up the dog lover in your life and plan a playdate at the dog park to introduce your new puppy. Choose a location with lots of room to roam and invite other dogs with laid-back personalities who can make your pup feel welcome.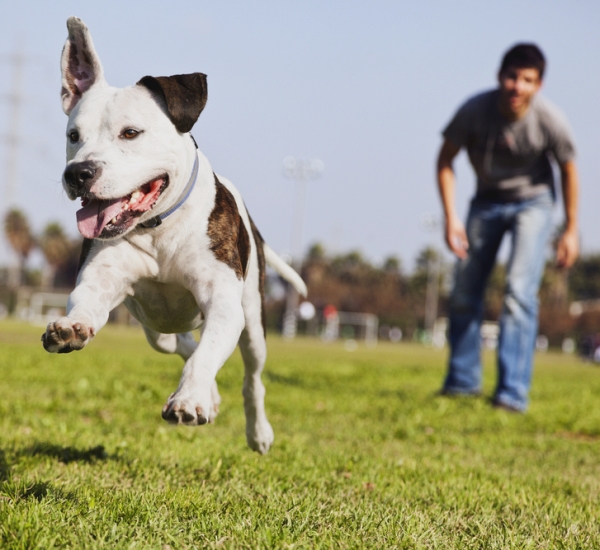 It's also a good idea to do a practice run at the dog park of your choice with just your dog to get them acclimated. Once your dog is ready to socialize, invite your network out for a day of fun. Bring along some snacks and freshwater, and look for photo ops to share with the world.
Celebrate Your New Family Member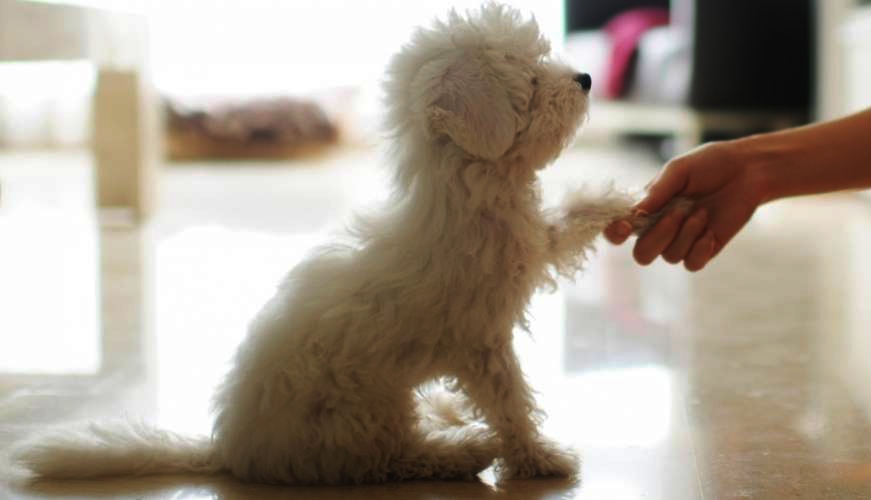 Turn to introduce a new pup to friends and family into an event to remember. From holiday cards to a playdate at your new favorite dog park, celebrate your new family member in style.