Fur is a great thing to layer with your other dress pieces as it will keep you much cozy and also serves as a nice fashion statement apparel to wear this winter. This outfit will definitely draw attention of your friends and close ones this cold season. There are huge varieties of fur vest available in the market, but it totally depends on you as to choose which fur outfit idea that could be easily incorporated in your wardrobe with full confidence.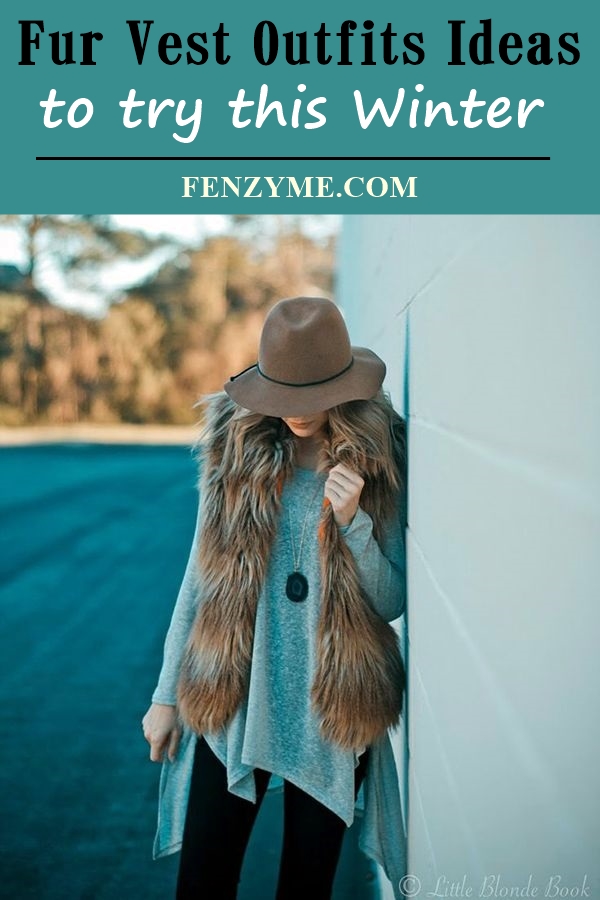 Fur is a very comfortable piece to wear. You can wear it at your workplace and even for an evening walk. The best way to look elegant and appealing in your fur vest is to match it with a good combination of pants.The perfect fur vest outfit idea makes you look stylish and adds wow factor to your look. And guess what; here are all those sexy Scarf Outfit Ideas that you will rock wearing during amazing winters.
Fur Vest Outfits Ideas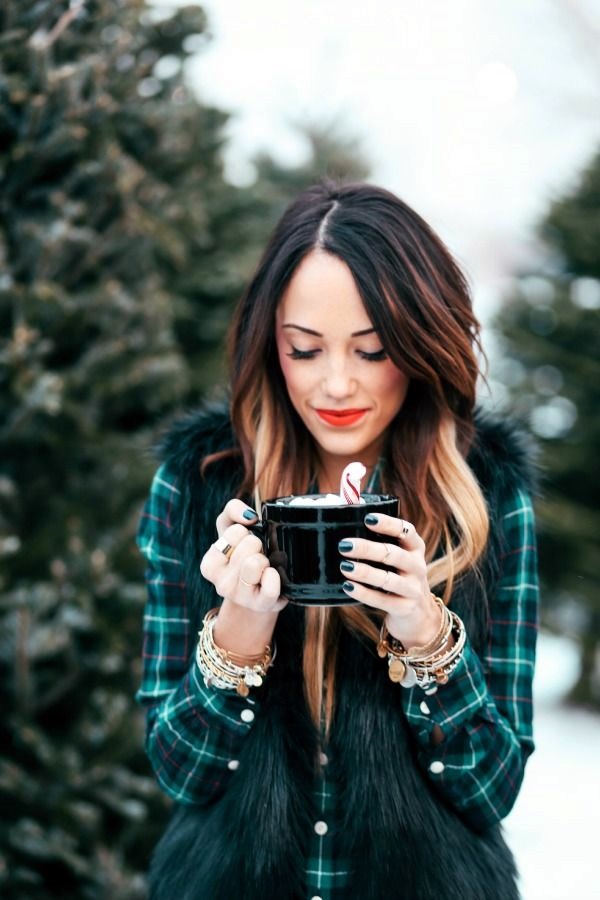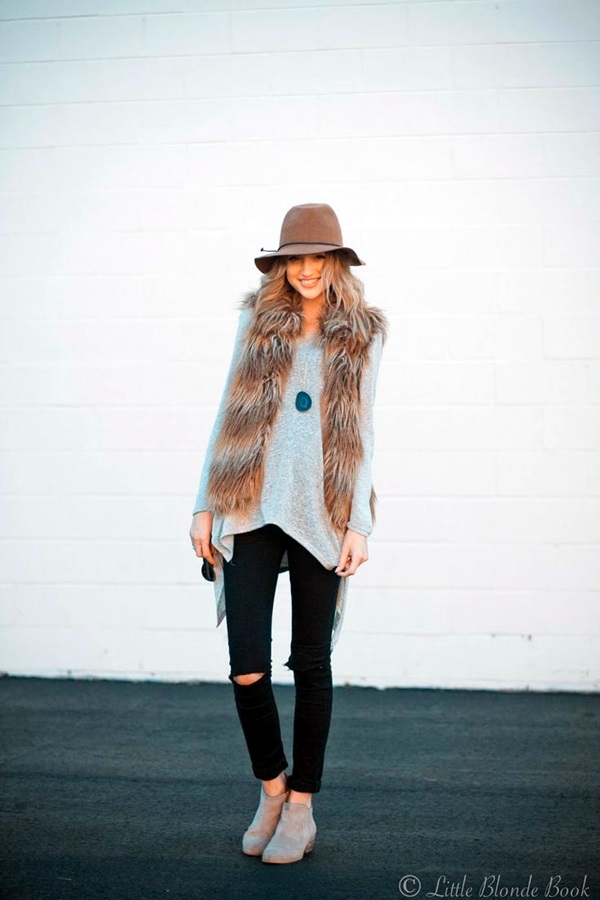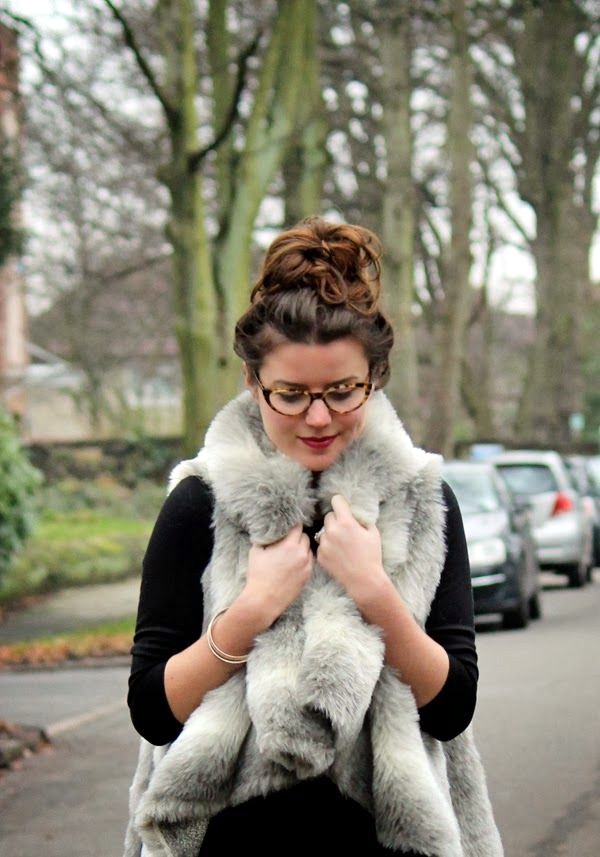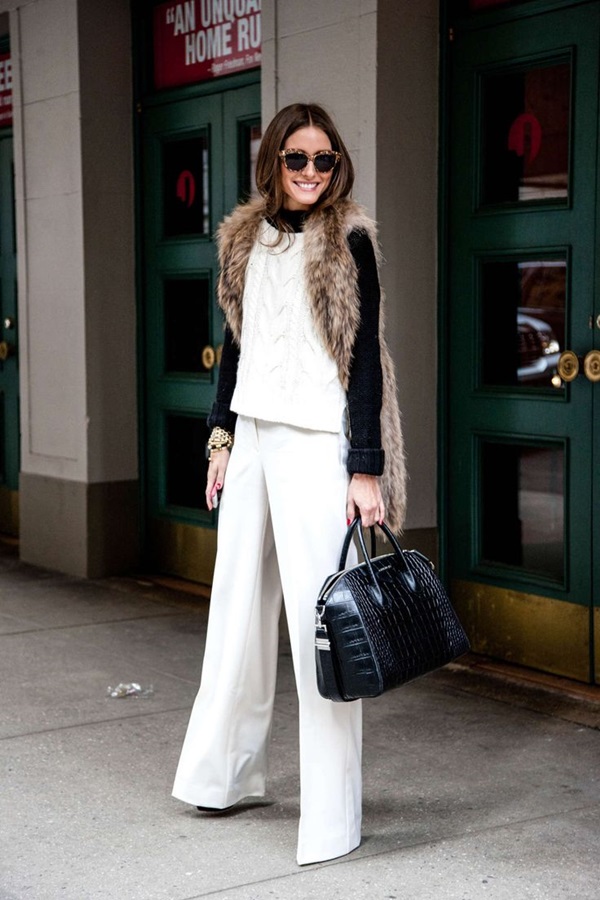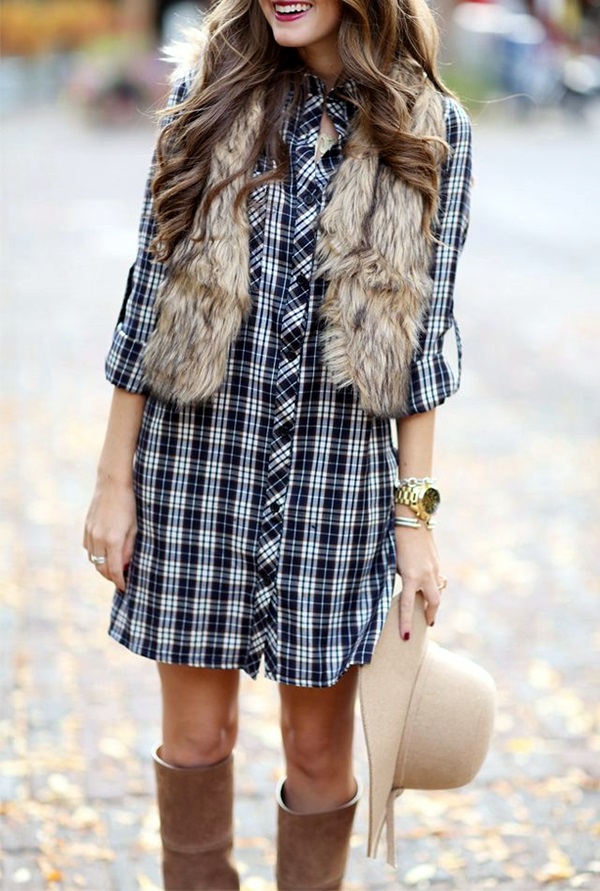 Here are best fur vest outfits ideas that you can try to look absolutely amazing in winters –
Fancy Fur Vest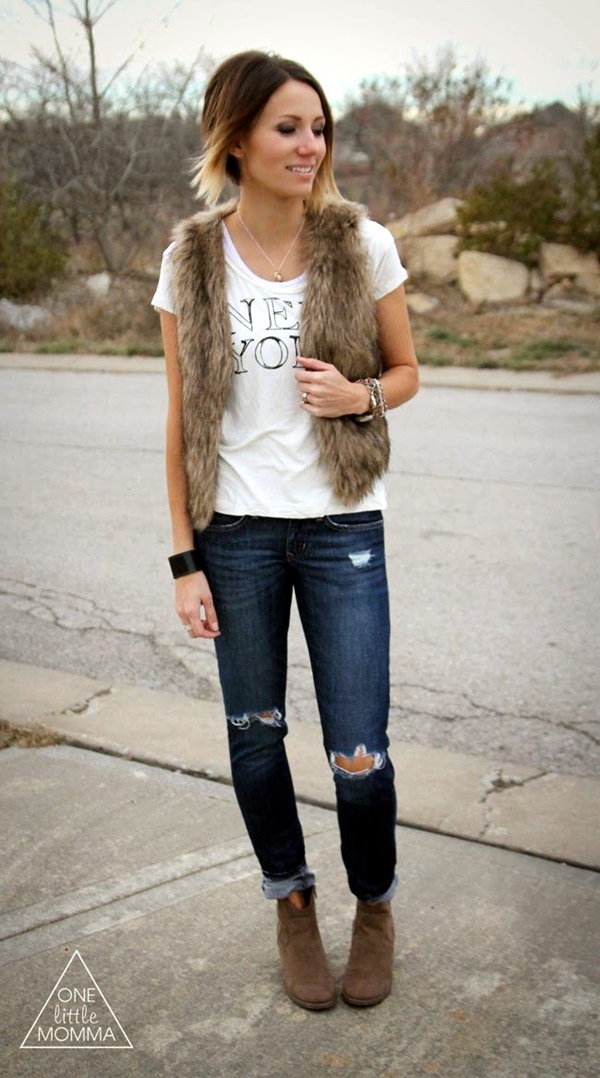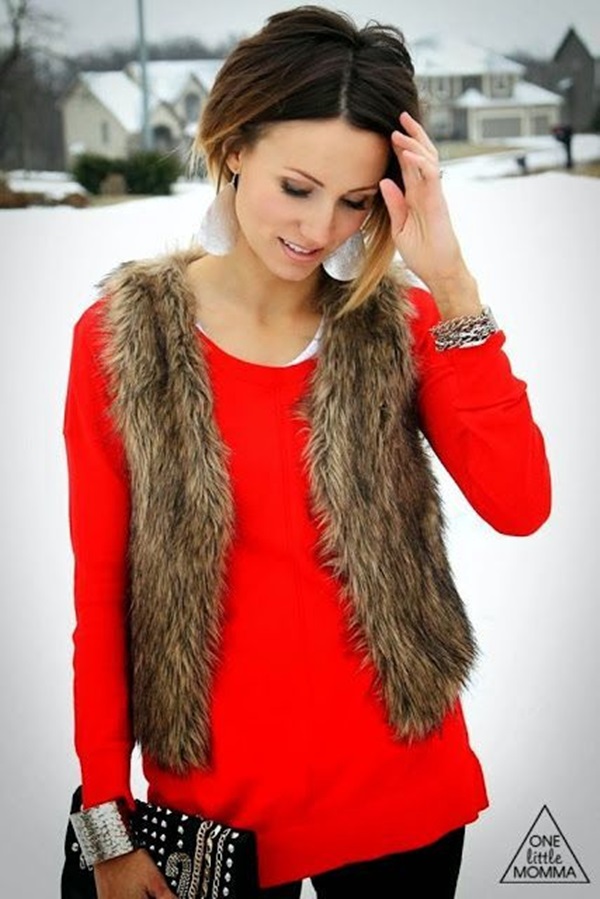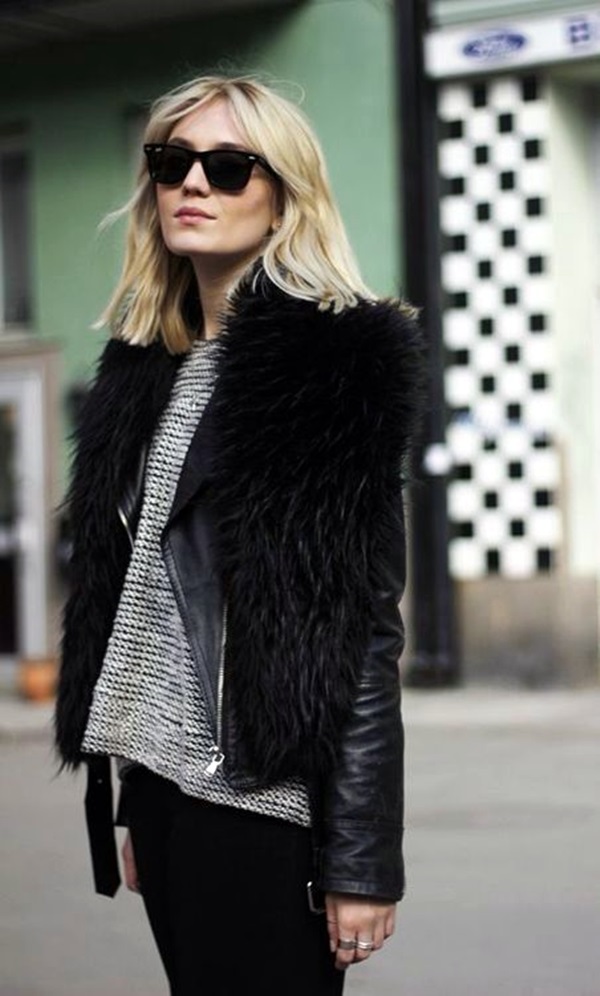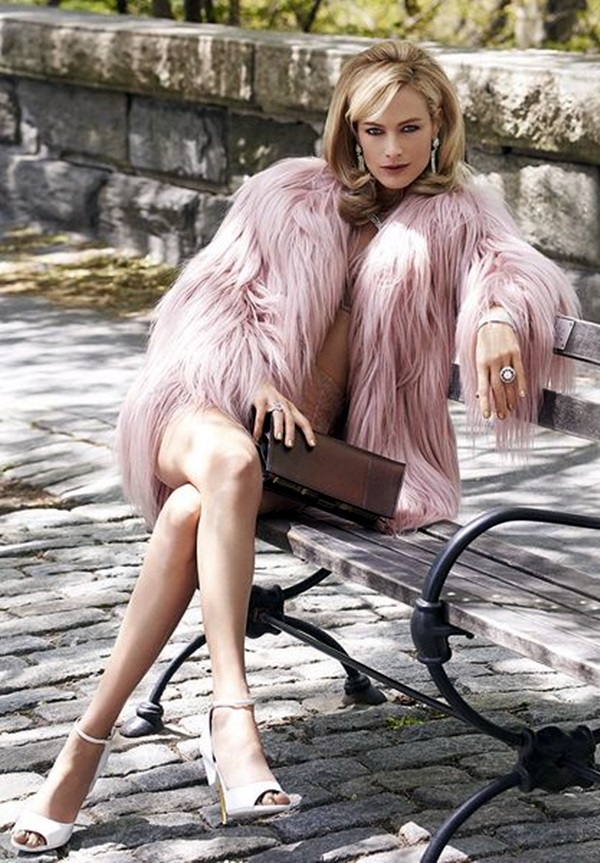 If you want to look extra fancy at late night parties with your friends, then wearing chunky fur vest over complete black dress looks outstanding and everyone will be jealous of your this unique outfit idea. You can also accessorise it with a side sleek handbag and add high boots to achieve a model like look. Come on and get to know these unique styling hacks to make your Blazer Outfits for work way chicer and interesting as you carry your tedious job schedule
Short Cut Sleeves Fur Vest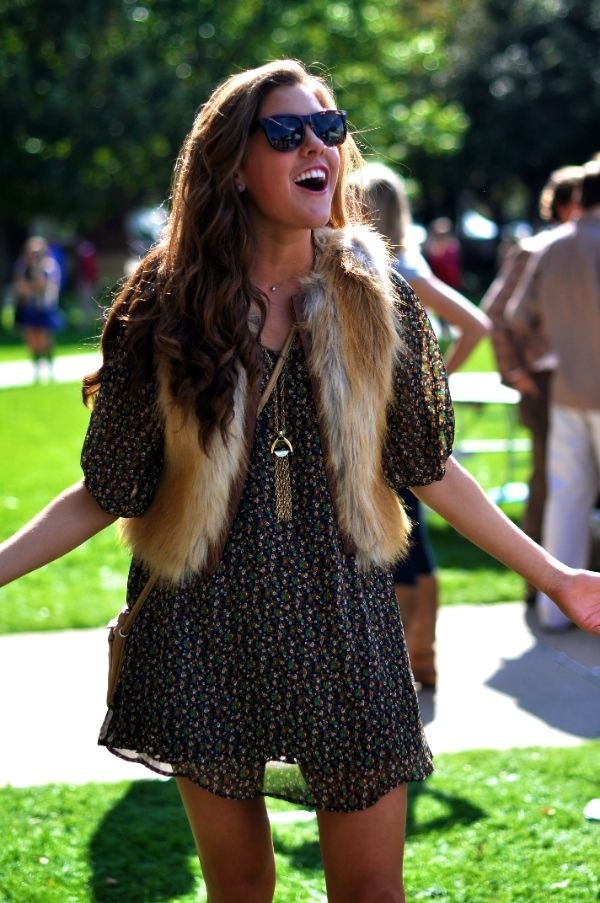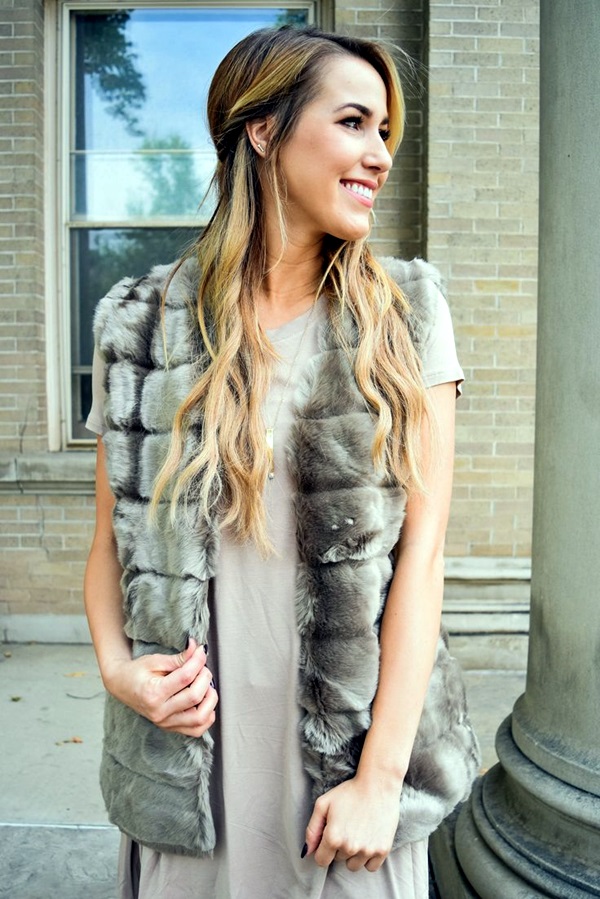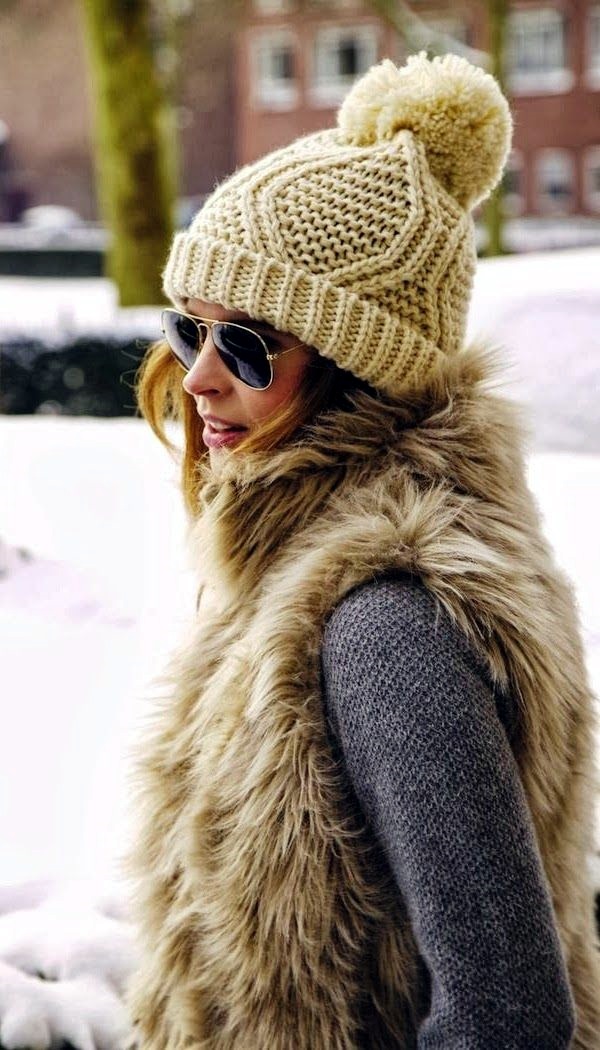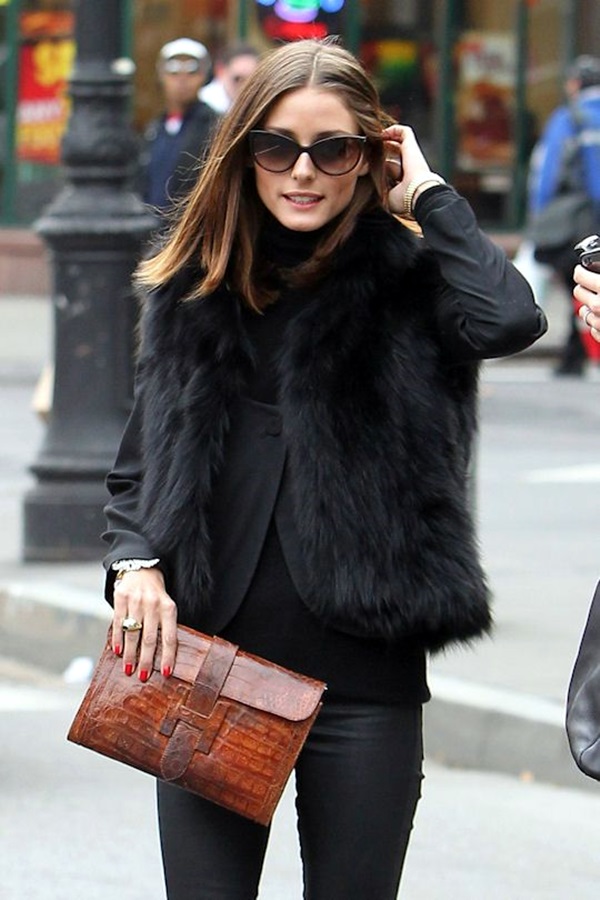 This short fur vest idea looks extremely adorable over a simple cardigan. During cold winter days when you plan to go out for shopping, then this is the perfect piece to wear with body-fitted jeans. To achieve an elegant look, you can also wear short ankle boots.
Neck covered Fur Vest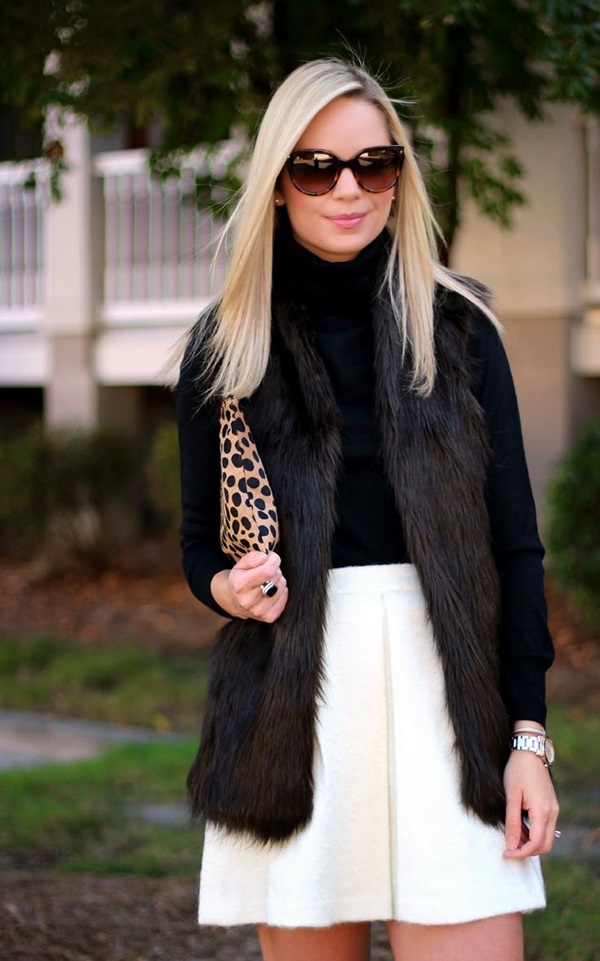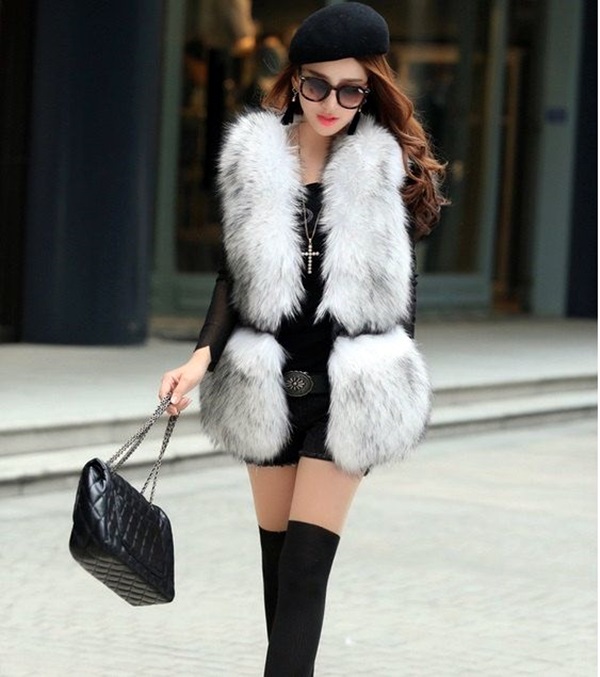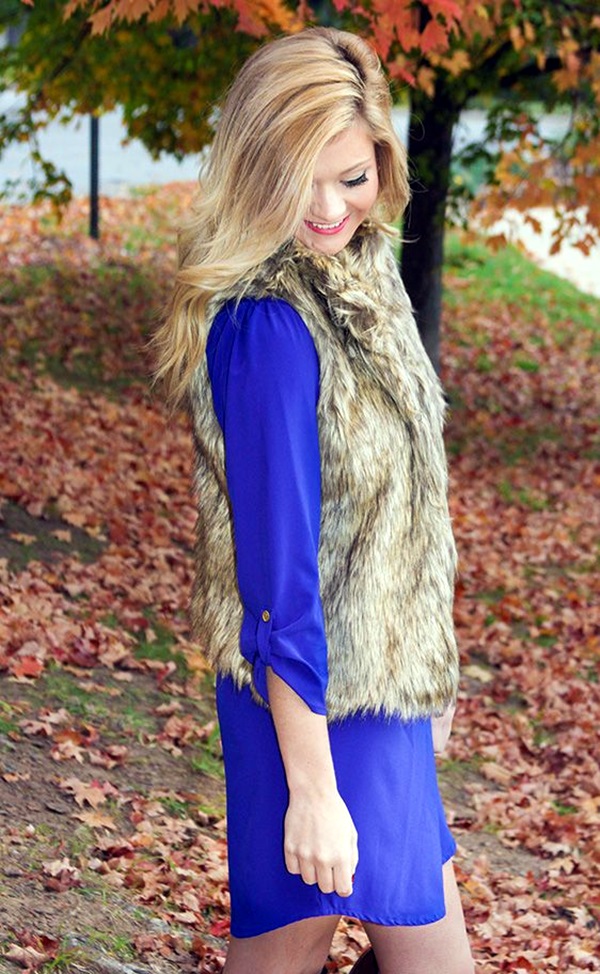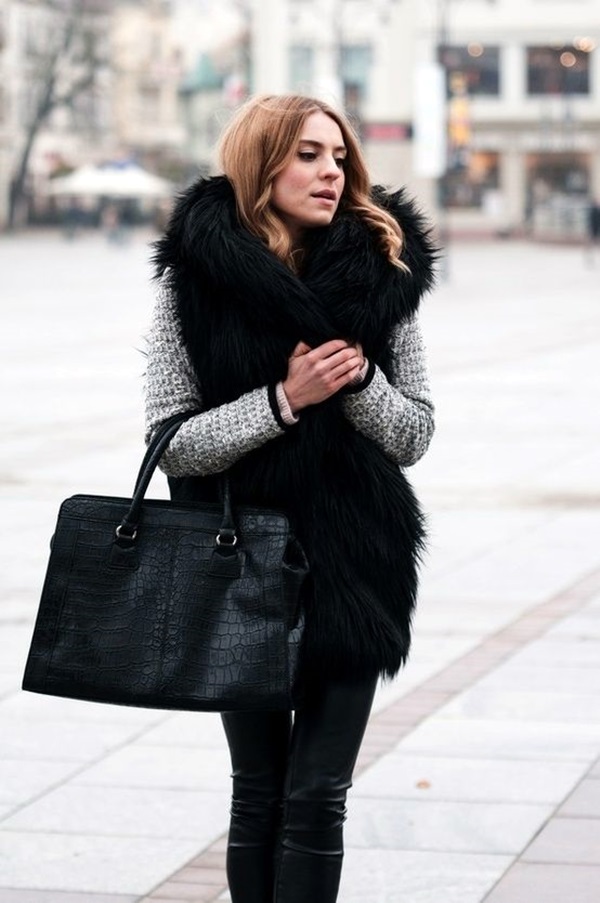 Among wide range of fur vest outfits ideas, full-neck covered fur vest for women are in huge demand. To make a unique pair you can match it plain button-down shirt. Many women love to carry this outfit with infinity scarf and boots covering ankle-length.
Fluffy Fur Vest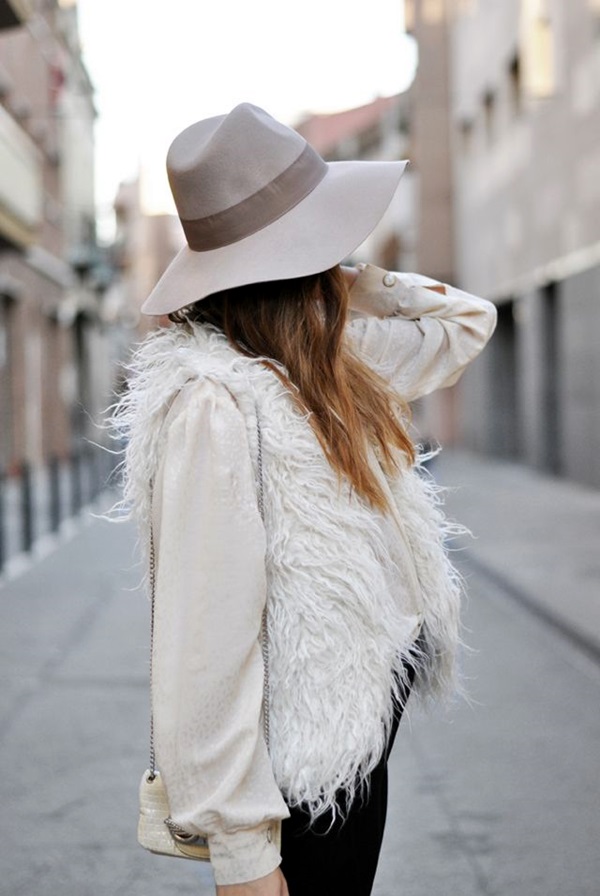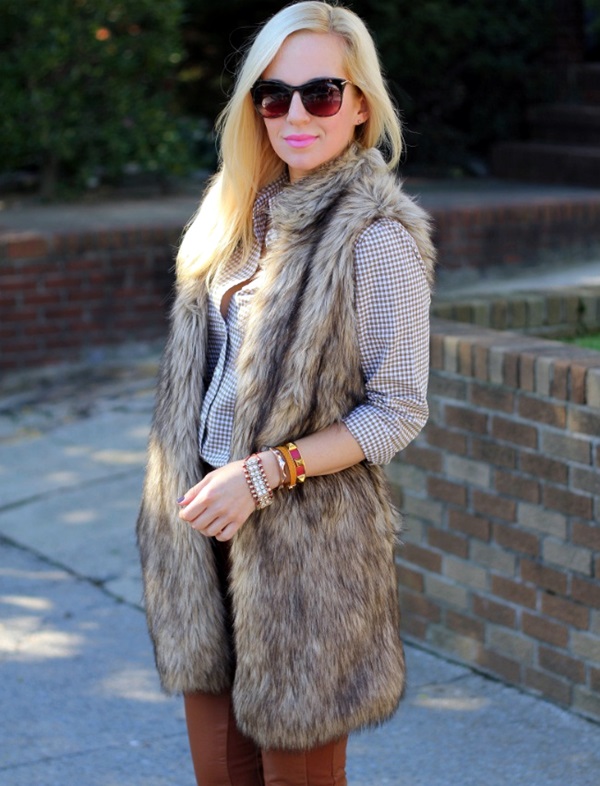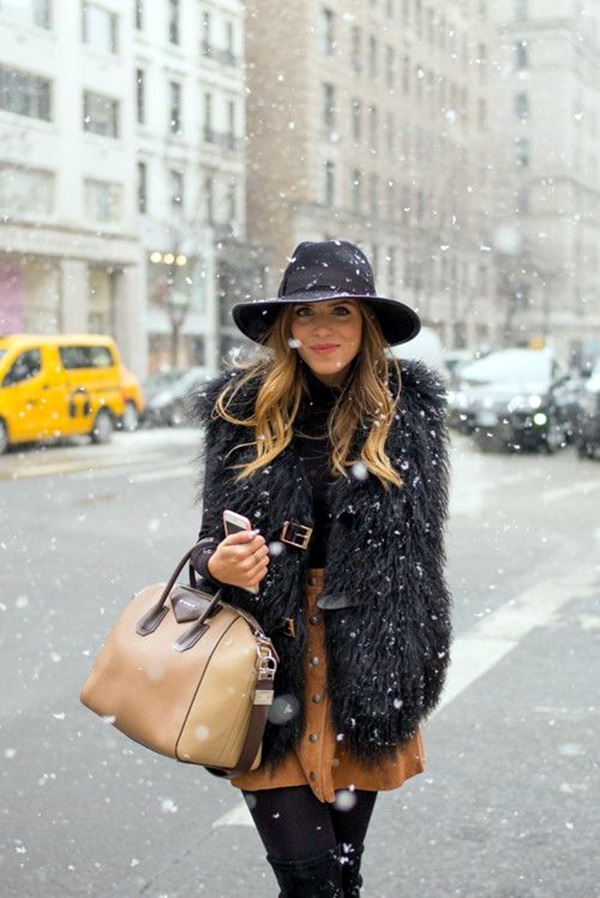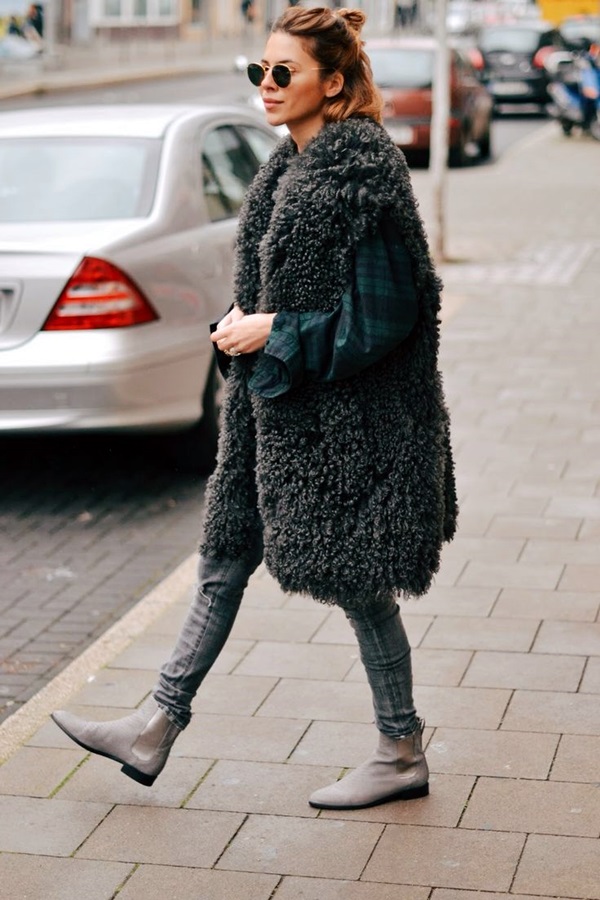 You can instantly achieve a glamorous look by wearing your fluffy fur vest outfit with a floppy hat. This outfit is a superb idea to wear during day time. You can also accessories it with a simple bracelet and try knee-covered gum boots to look fabulous when you are out for some purpose.
Leather Fur Vest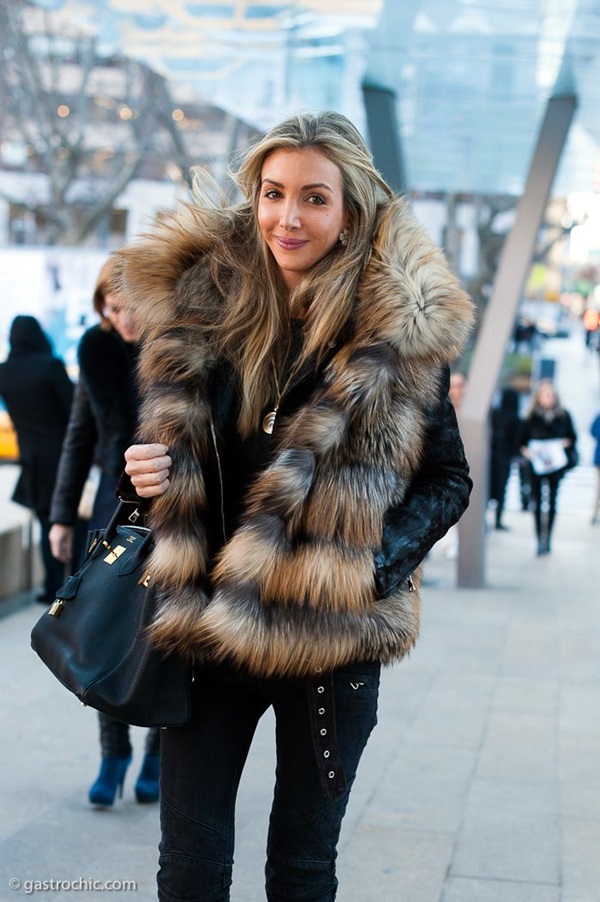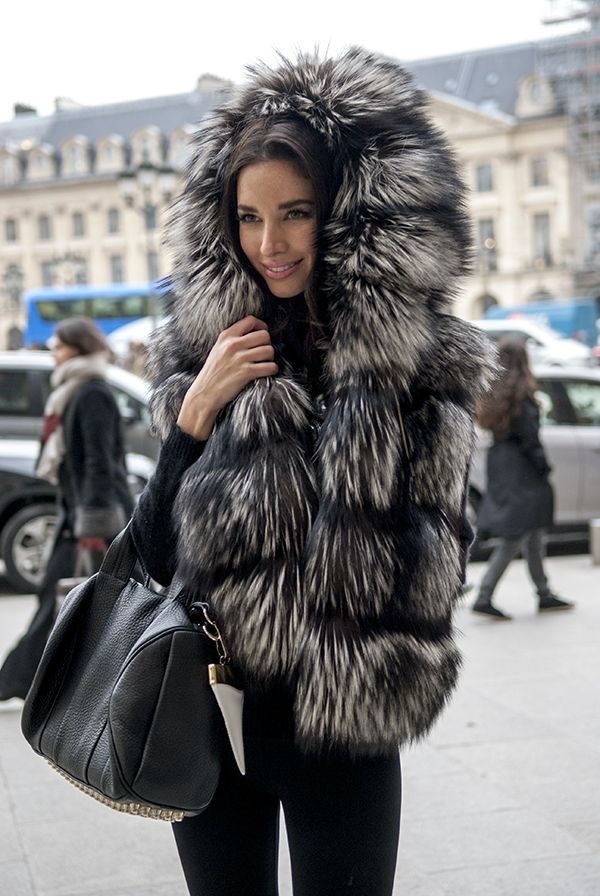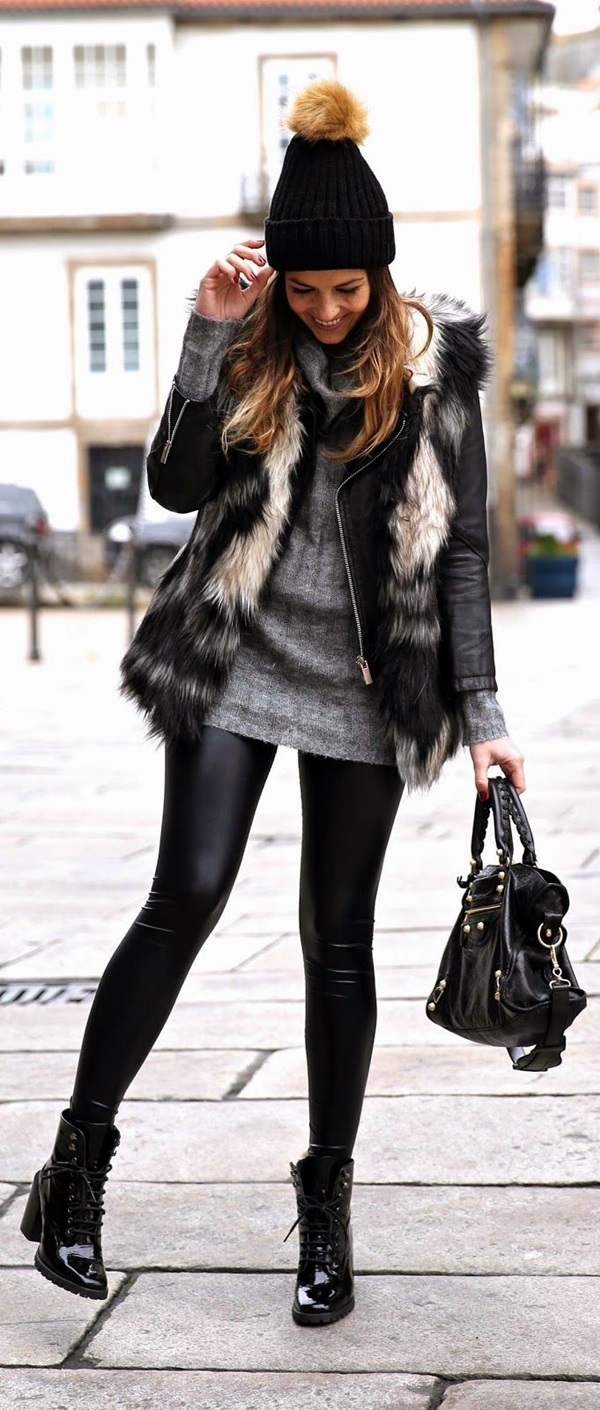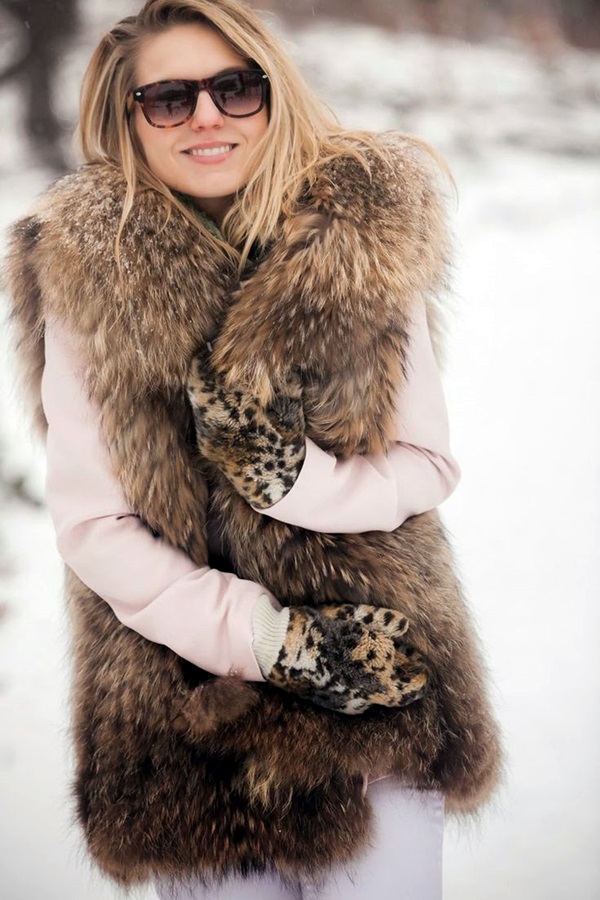 Winters are at peak during their end days. At that time, it really becomes difficult for women to bear the extreme cold. The ultimate leather piece is a superb choice that women love to wear when it's extreme cold outside. Leather fur vest are available in different textures and looks rocking when paired with leather leggings.
Faux Fur Vest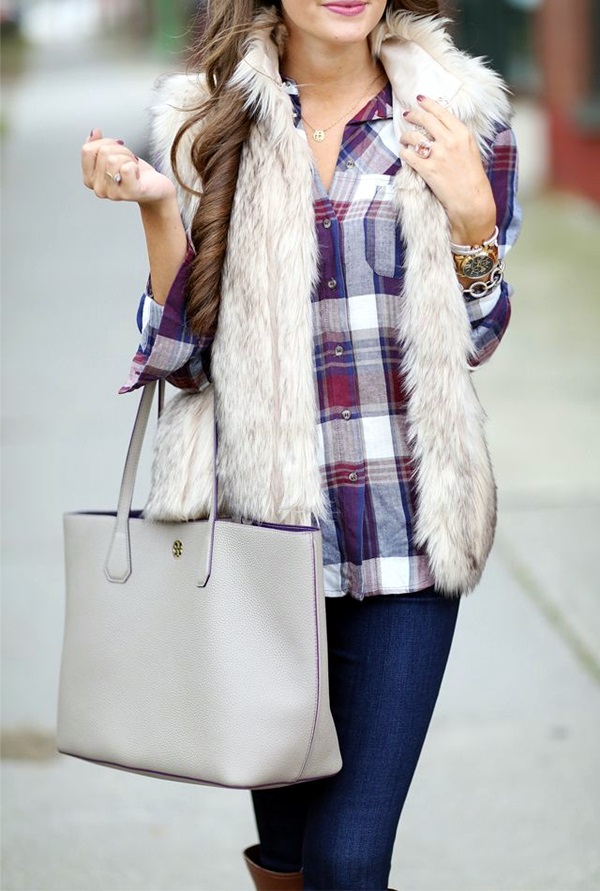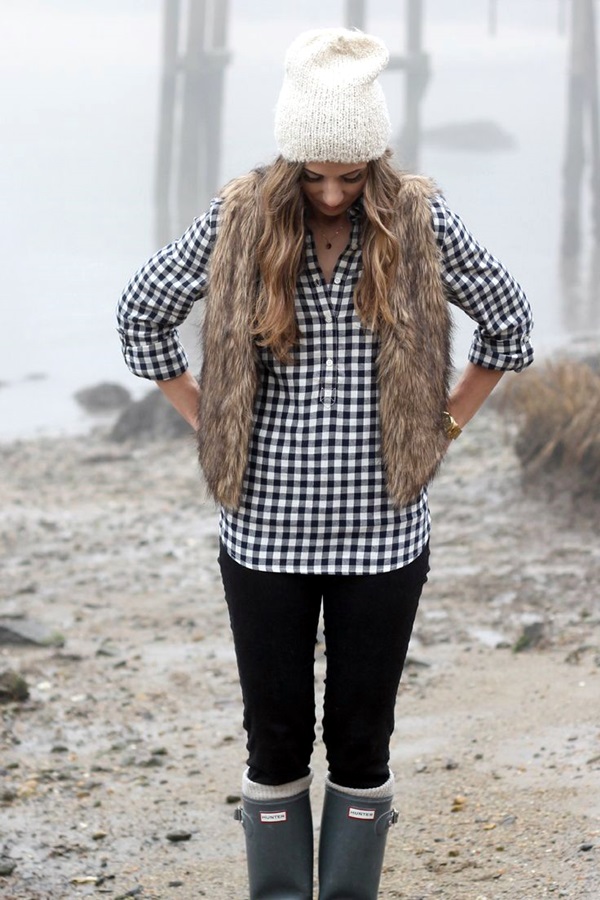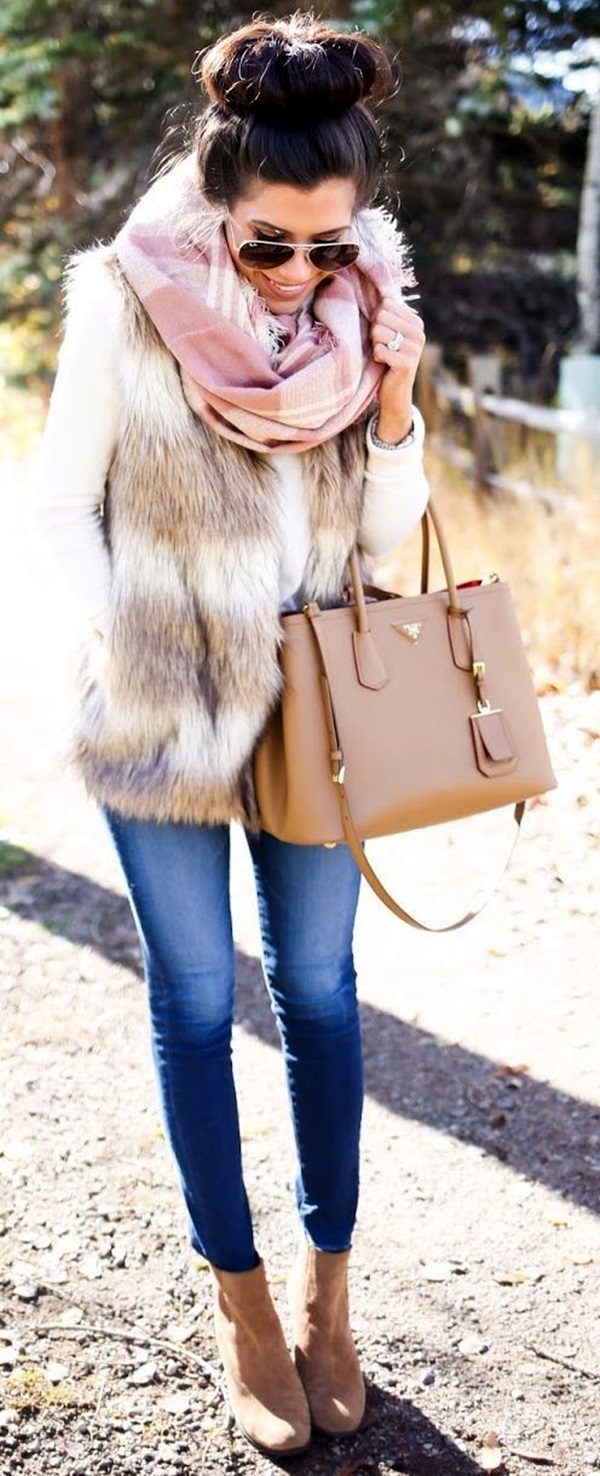 The style looks great over a maxi skirt, cropped pants and even on shorts. You can add vibe to your look by accessorising it with a descent scarf and over sized bag. The length of the faux fur vest varies. You can wear it in both ways short or long.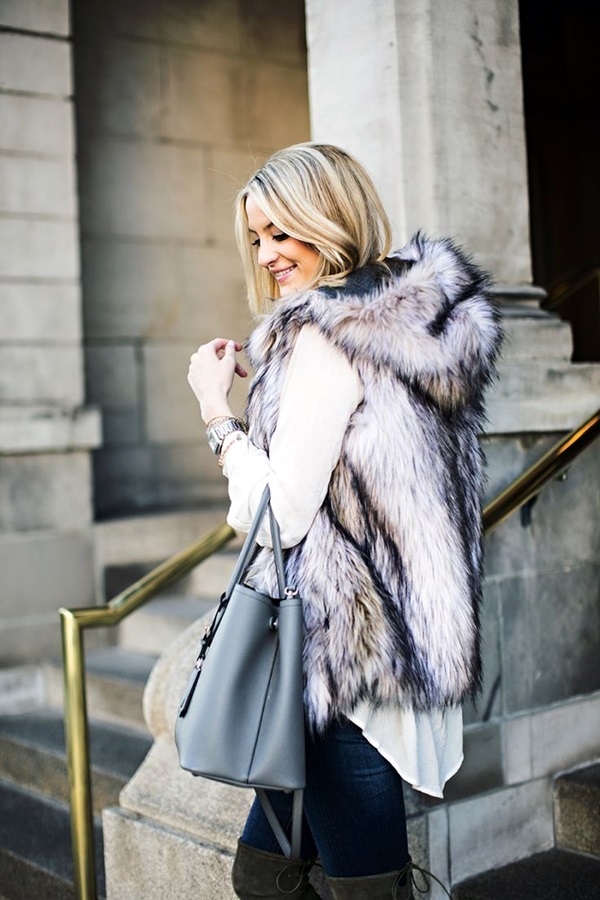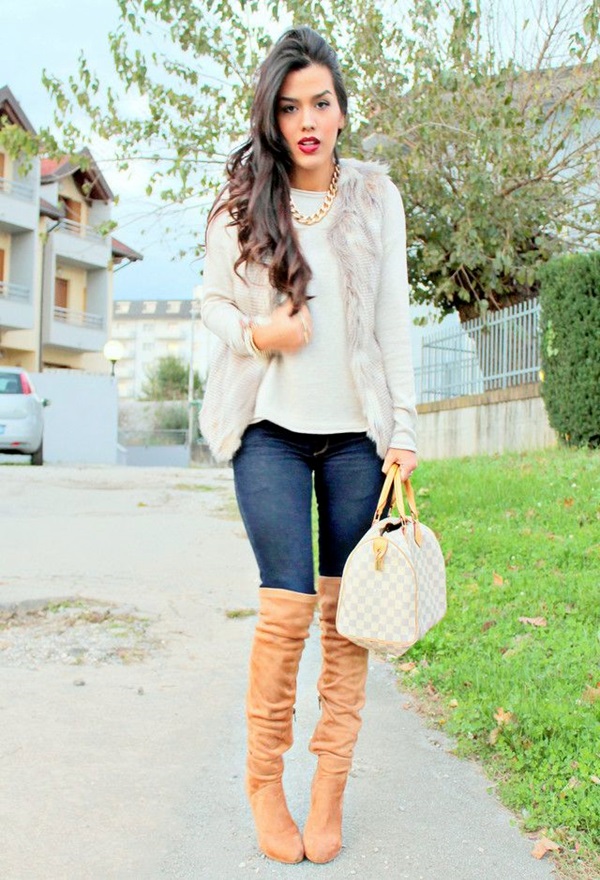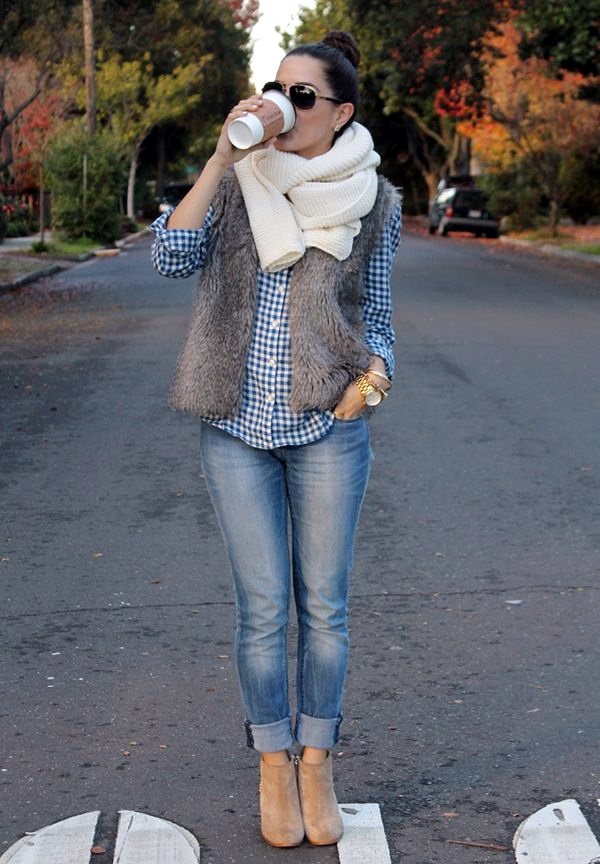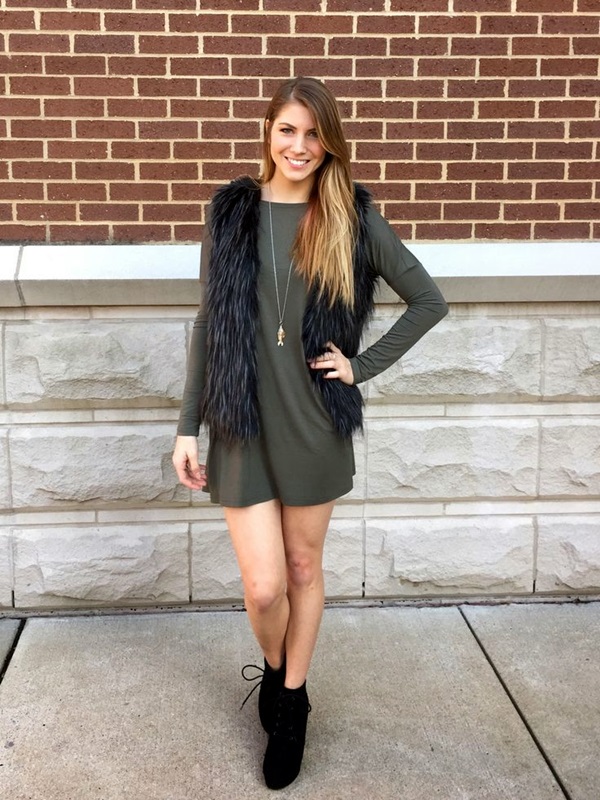 If you want to create work appropriate look with your fur vest, try to wear it over pencil skirt with a crop top. It's also a great idea to combine your fur vest with knit sweater and skinny jeans for a complete casual daytime or weekend look.For extra warmth during winter days, you can wear it over long cardigan and achieve a funky look.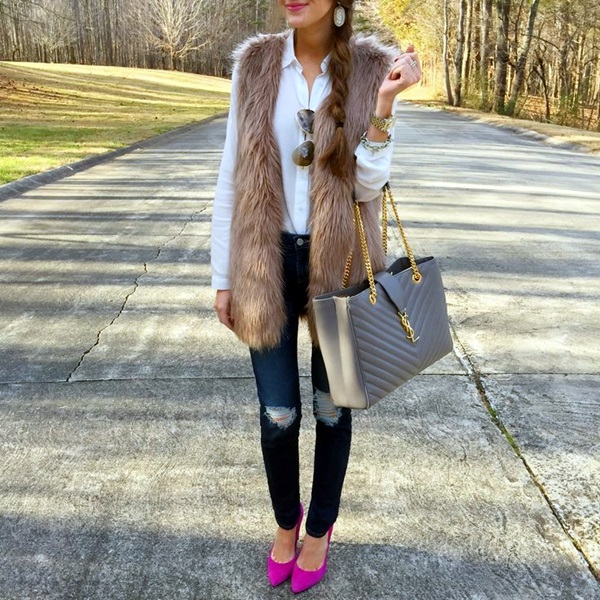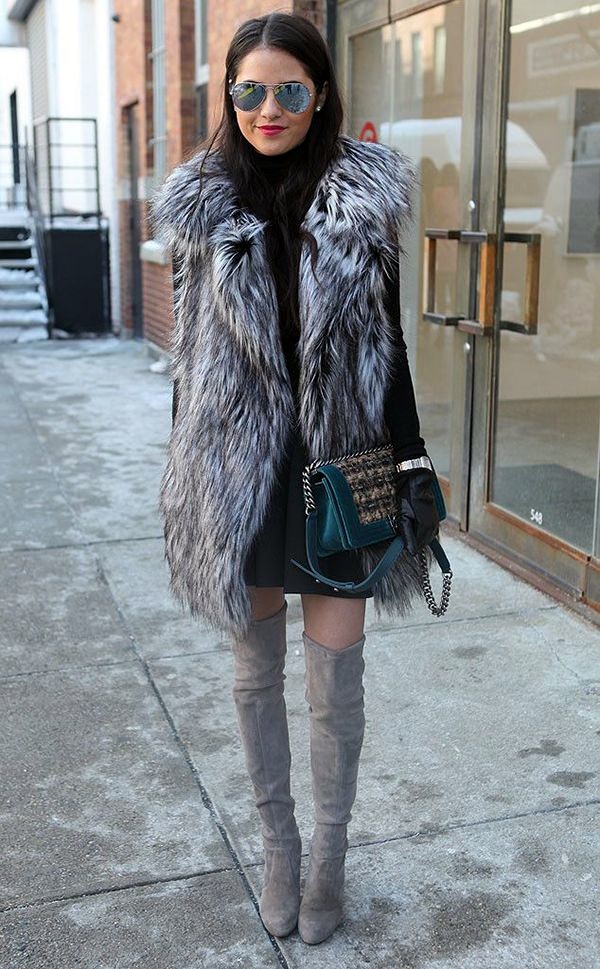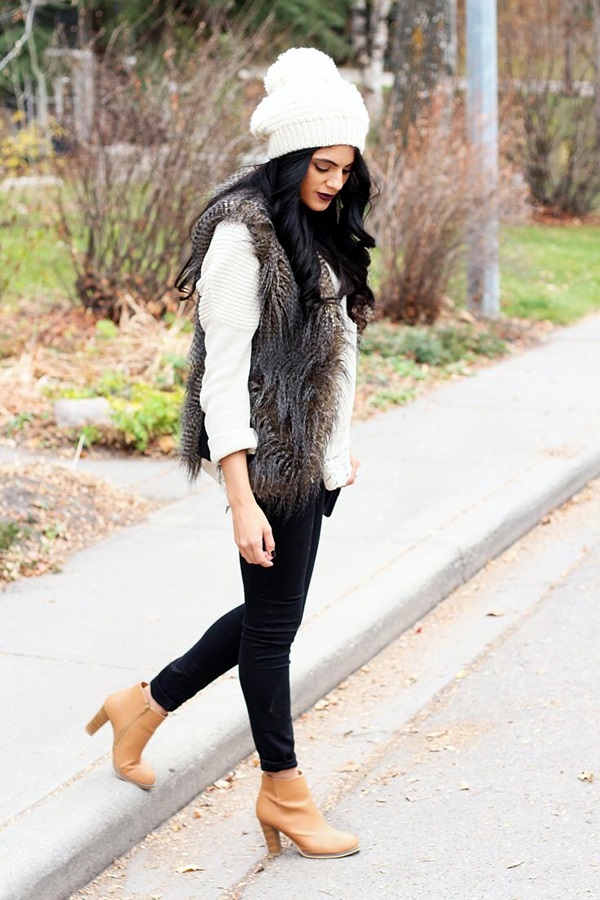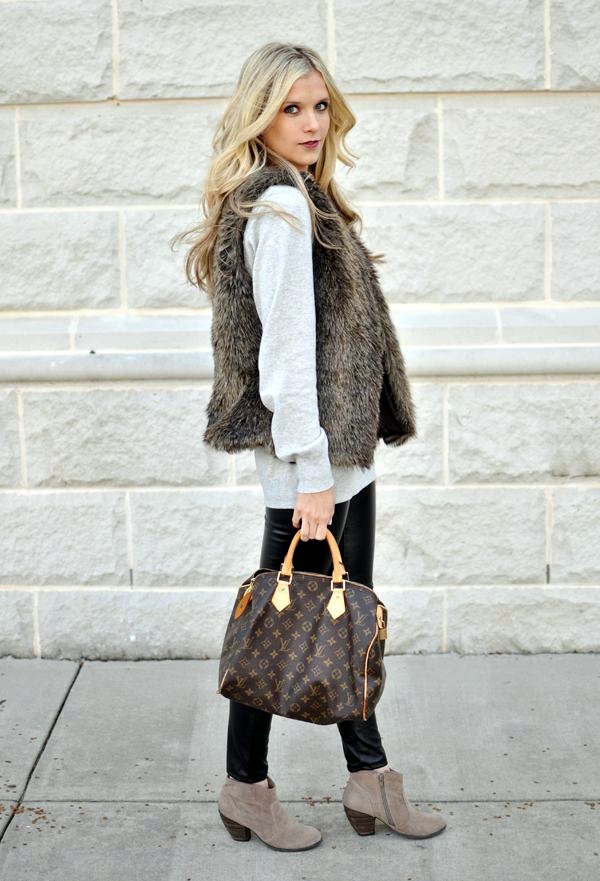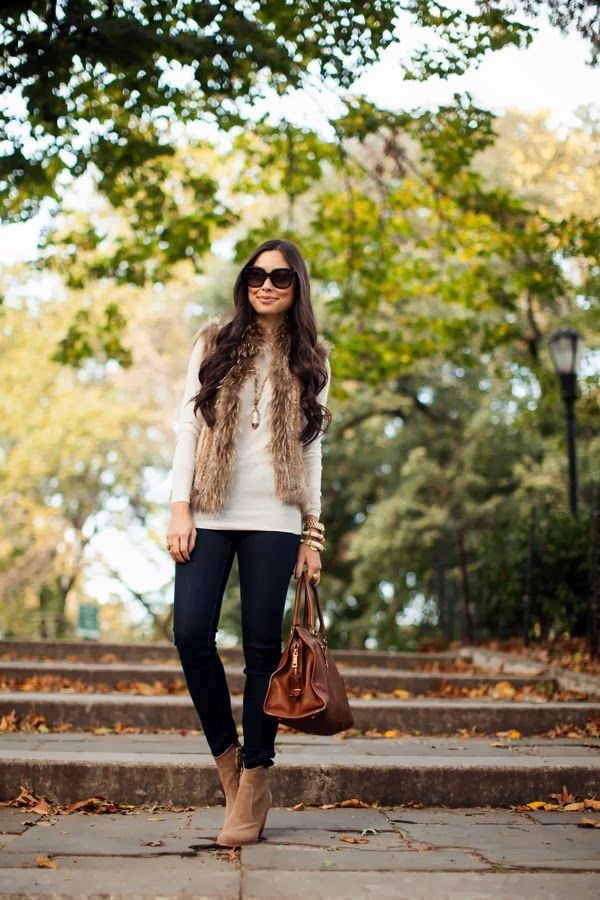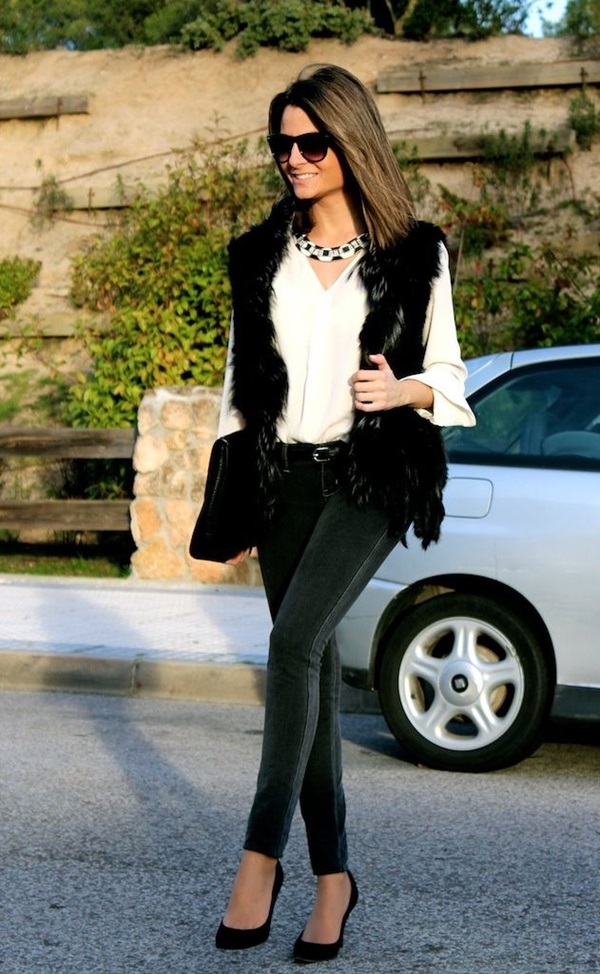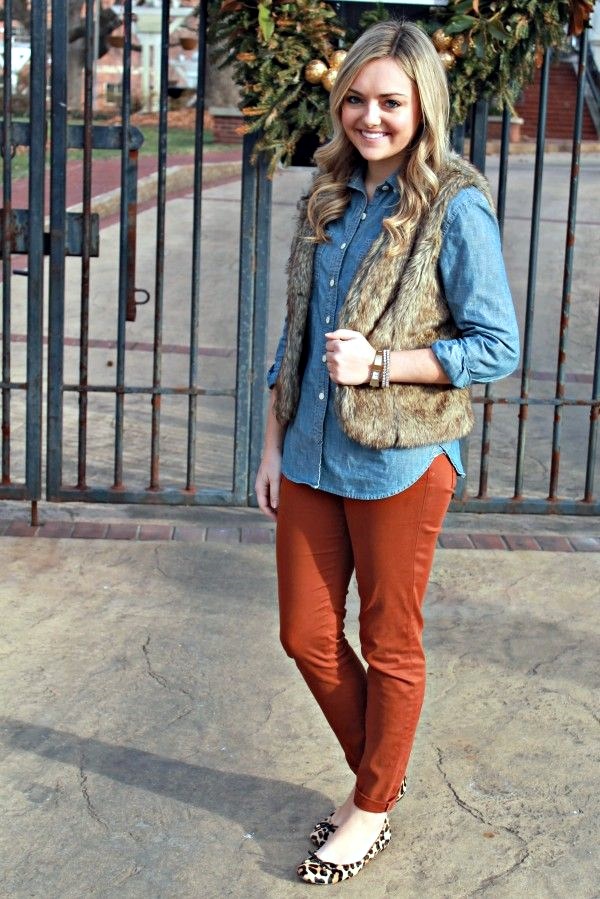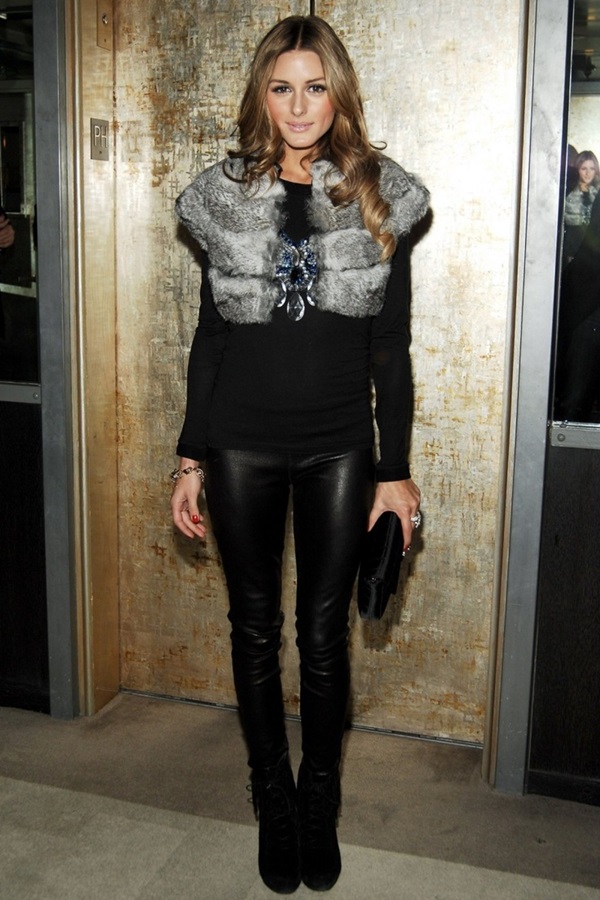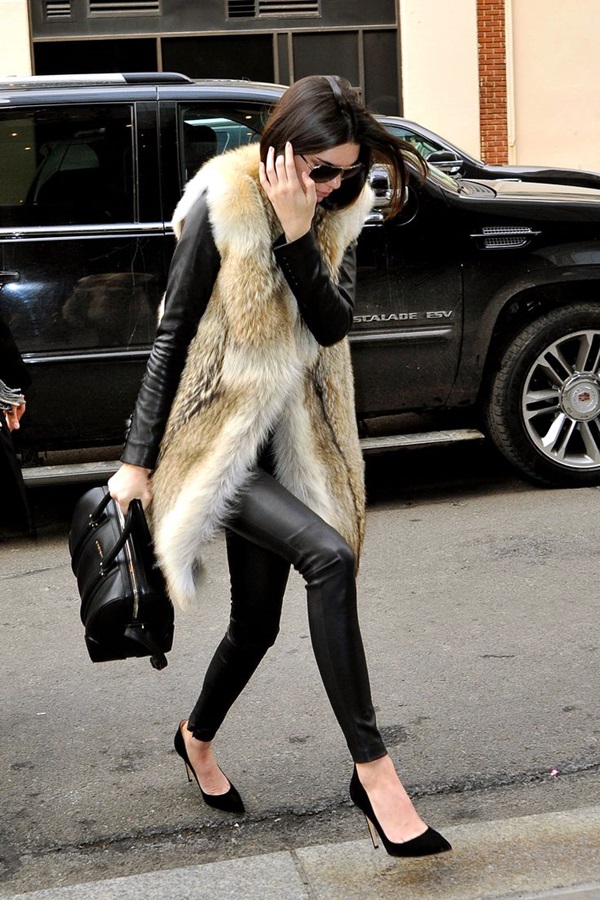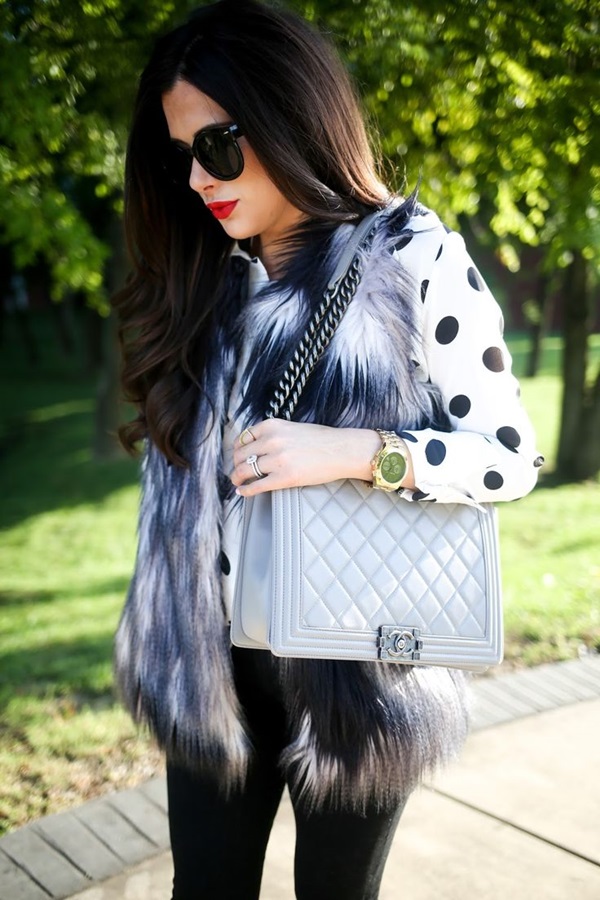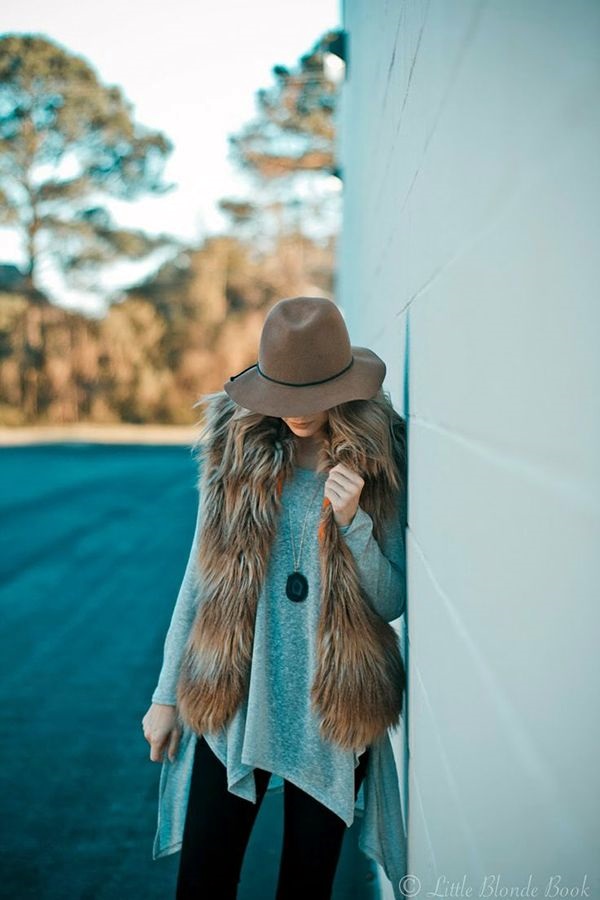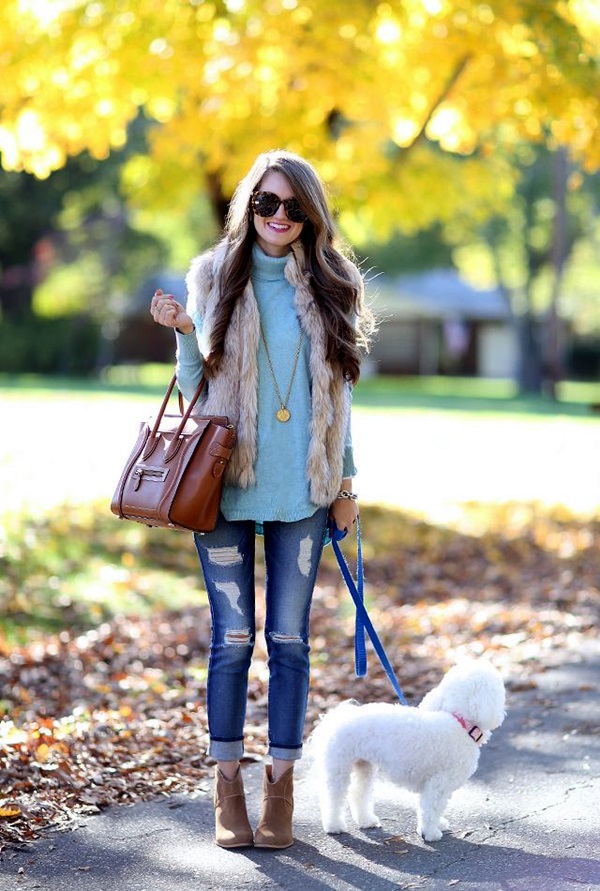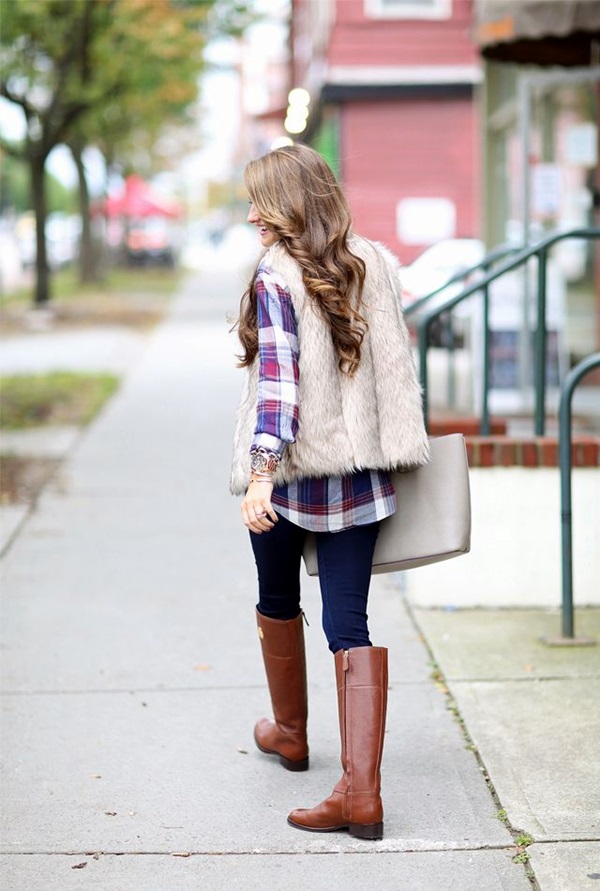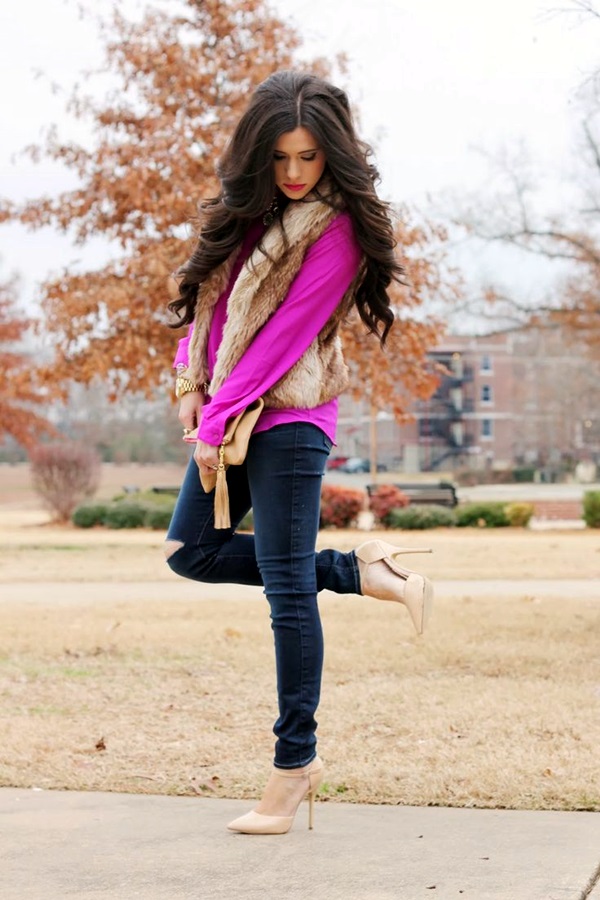 Fur vest outfits ideas are always in trend whether it's autumn or winter season. The fur pieces add an extravagance touch to every outfit. For an instant upgrade women love to give their outfit an extra-ordinary look by wearing fur.