Is there anybody waiting eagerly for Halloween party? Sit back and think of your party appearance and glamorous nail art rather than counting down the day for its arrival. Along with your sassy Halloween particular garb, you will need these ferociously jovial Halloween Nail Art Designs and Ideas.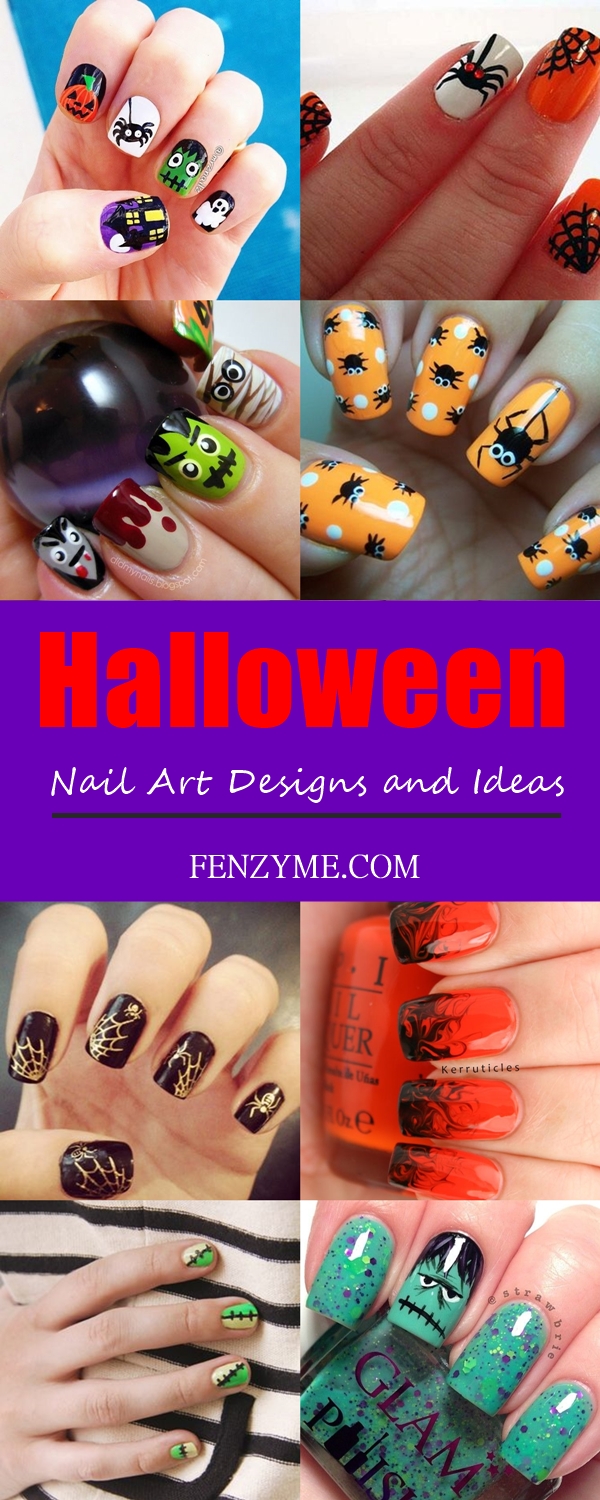 We feel proud as we share love for the ones who love looking perfect at the glorious and celebratory twilight. Go on and know about these sexy Halloween Nail Art Designs and Ideas.
Halloween Nail Art Designs and Ideas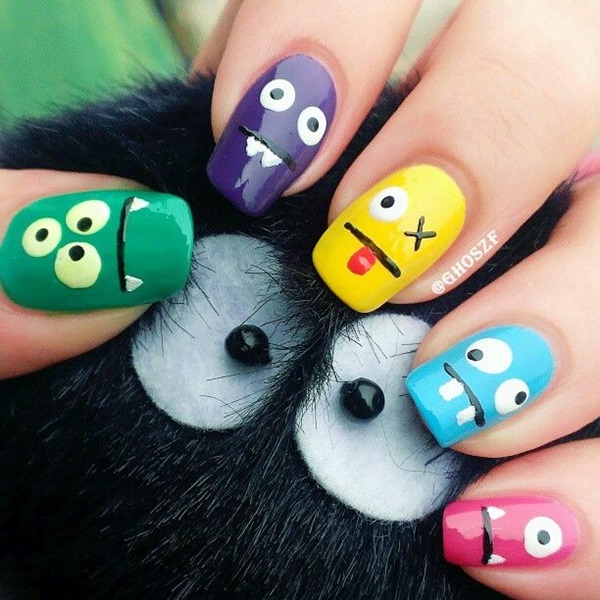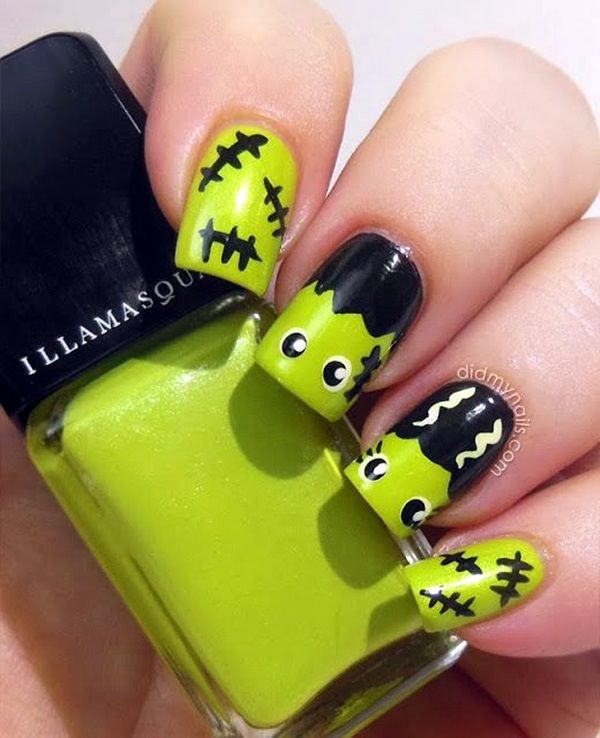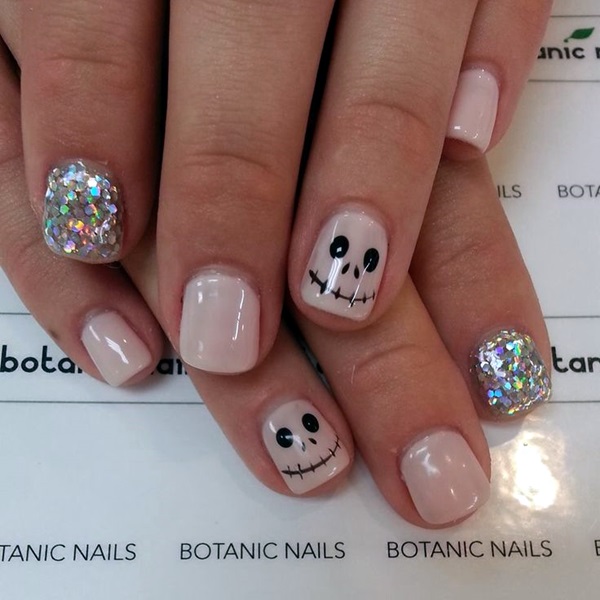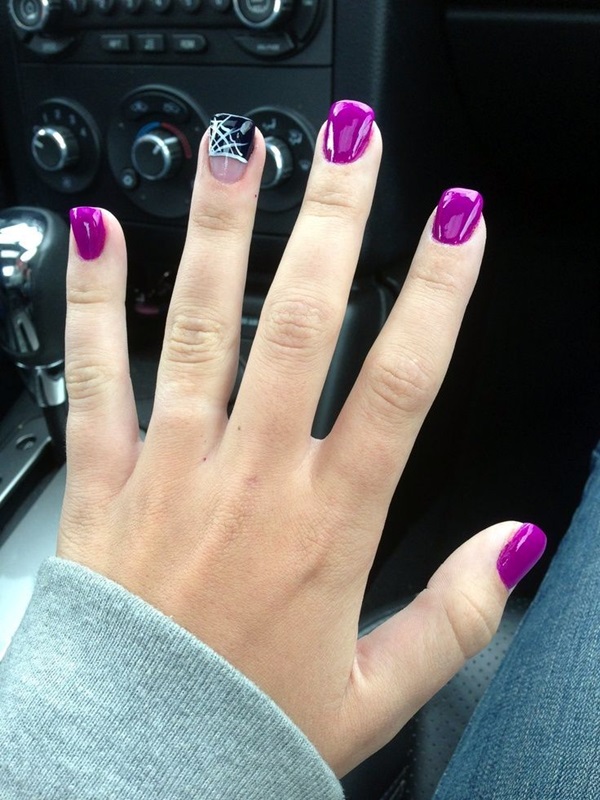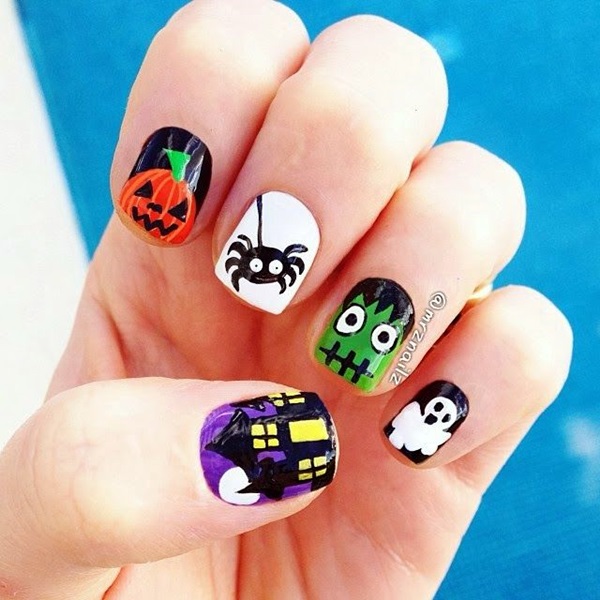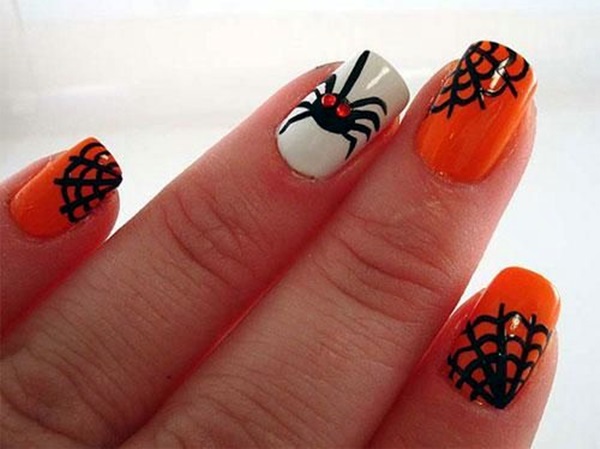 3D Ghost Face Manicure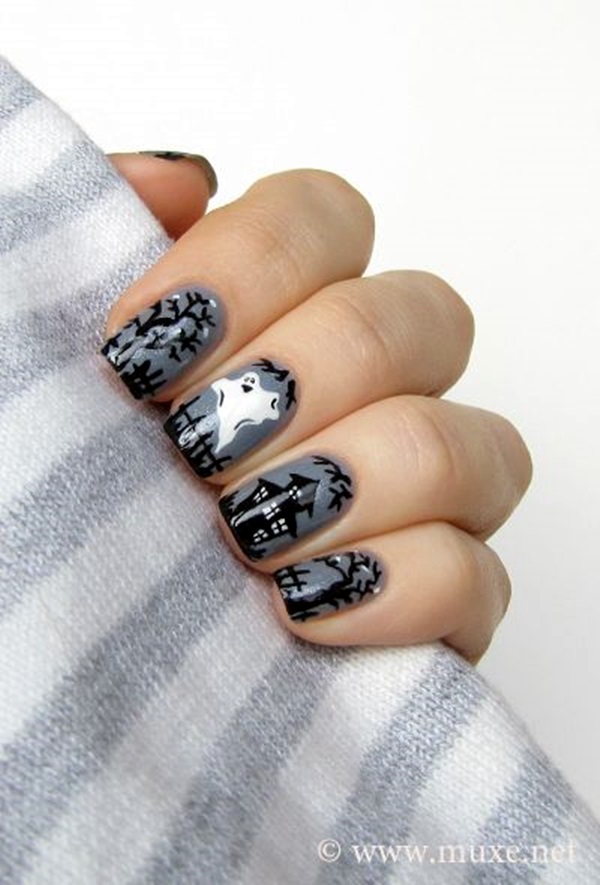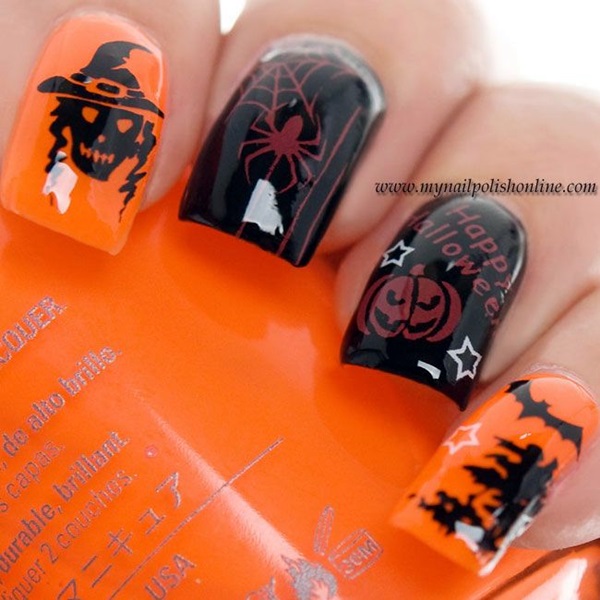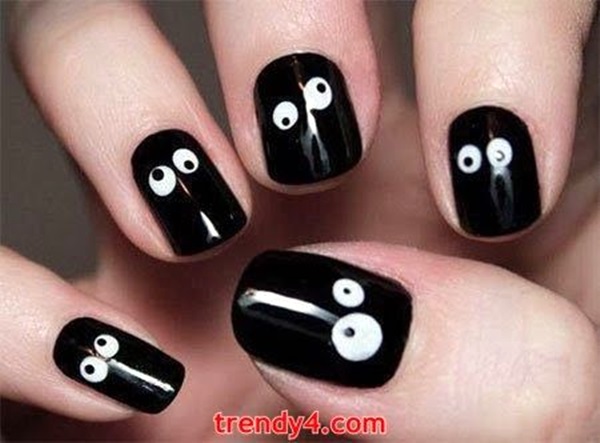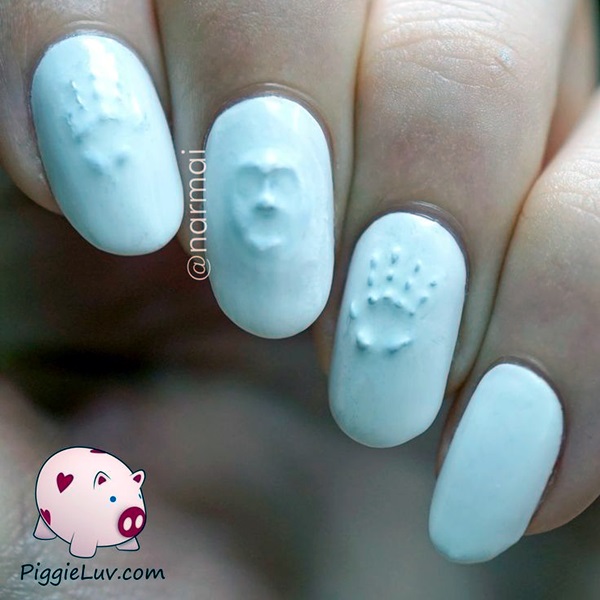 If you ever feel like having a dramatic nail art design with ghost's face peeing out of white base coat then get this manicure done. A solid 3D feel to scare your friends with this amazing nail art is what you must be aiming at. You may also get your nails themed in orange and black by focusing shiny orange on ghost's eyes and mouths while the rest in matte black.
Scary Spider Building Web Nail Design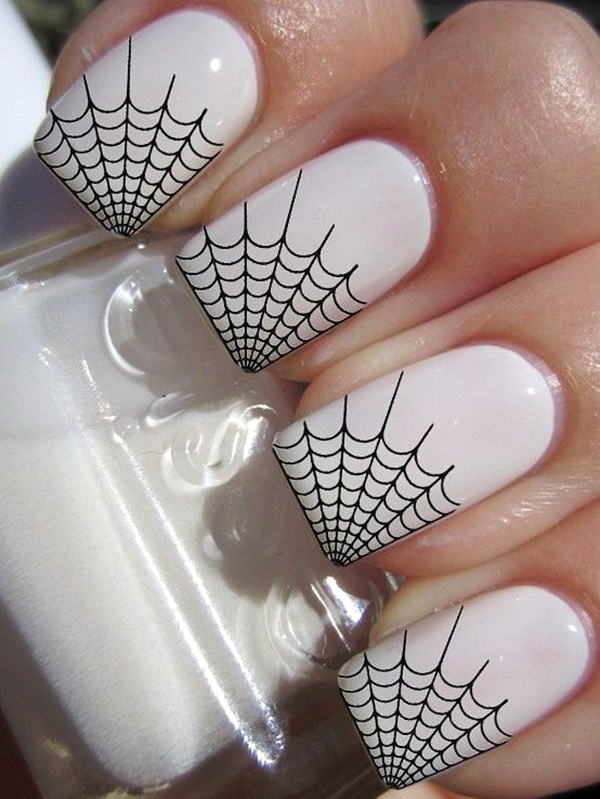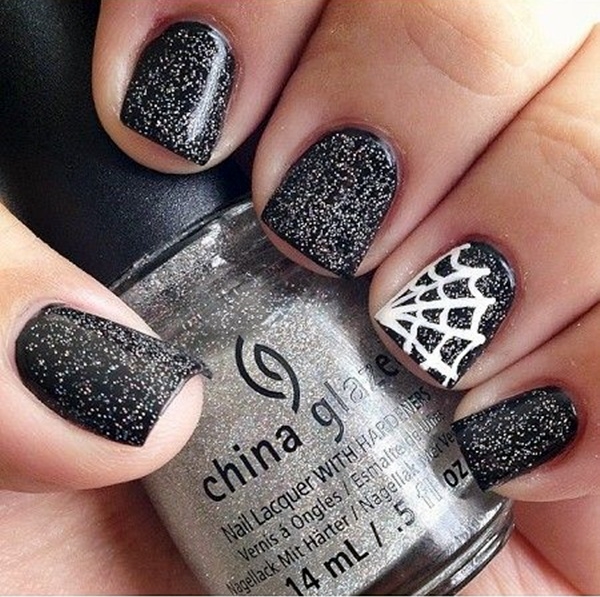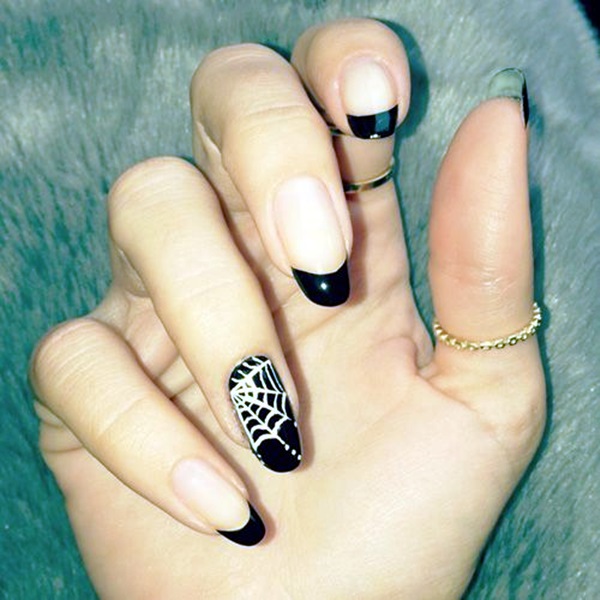 Grayish web with black and grey spider tweeting with his eyes could be an amazing theme for Halloween this year. You will enjoy you orange base nail enamel with black and grey spider building his web nail design. You may also get miniature spiders on your nails in dark base that complements the fiesta in newer charm. How about adding up a chic of Lady Bug Nail Design in between these spiders?
"My Eyes are on you!! Nail Art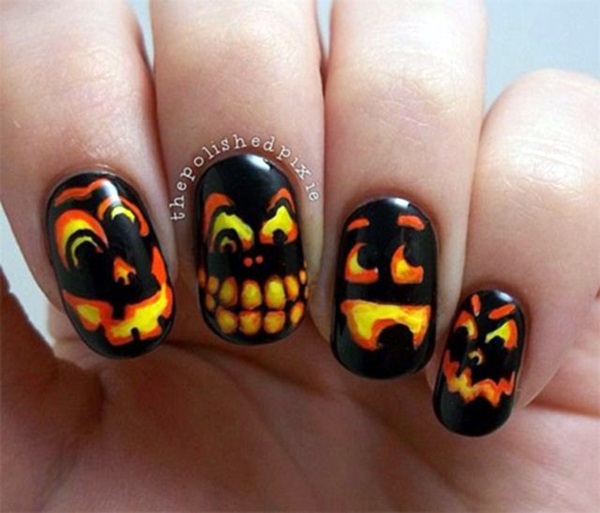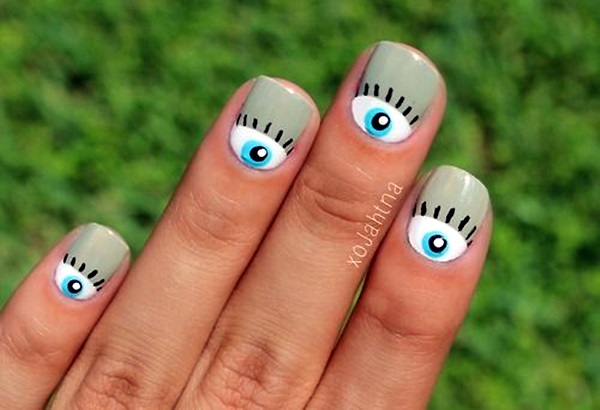 Scary eyes with circling eyeballs look way prettier for this scary Halloween Day. Get your nails tinted in black base with white egg shapes in between. Put a simple black polka dot to get animated eyes ghosts are keeping eyes on you. You may also make a cracked egg shape with shaky eyeball to make it more threatening.