A beautifully printed photo wedding invitation is appealing and brings a big smile to the recipient's face. But not everyone has the ability or time to create a masterpiece on their own. The one element that stands out when an invitation is received is the photo. Any preprinted wedding invitation can make an amazing presentation, but using personal and family photos bring it to life! Your wedding includes a multitude of choices, and photo wedding invitations set the theme from the beginning. Mixbook is an exciting, simple online site that offers multiple wedding invitation products you can create and personalize, with experts ready to help.
Tips to Design the Perfect Photo Wedding Invitation
Create a Personalized Wedding Invitation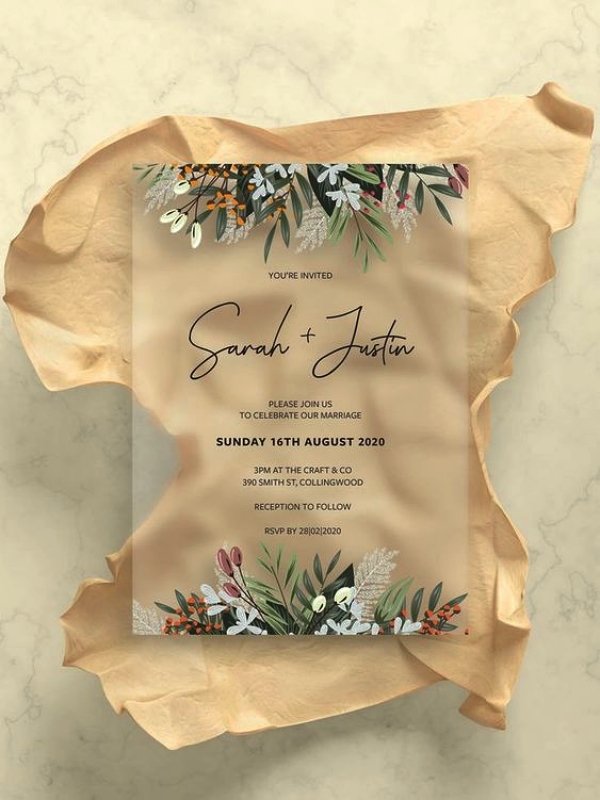 Wedding invitations can be designed and printed including your text along with choices of design elements from any printing service. But why not create a custom-designed photo wedding invitation with the many options Mixbook offers like additional graphics, fancy text, beautiful stationery, and foils to adorn your special invitation. Choose from a square or rectangular card with normal edges for a minimalist look or a crest or vintage crest cutout to add suave and sophistication. Ticket shapes can be whimsical if you've chosen a fun theme for your big day and there are plenty of other enhancements to choose from. Sound overwhelming? Mixbook makes it fun and helps you along the way.
Help Is at Your Fingertips, Or on Your Phone!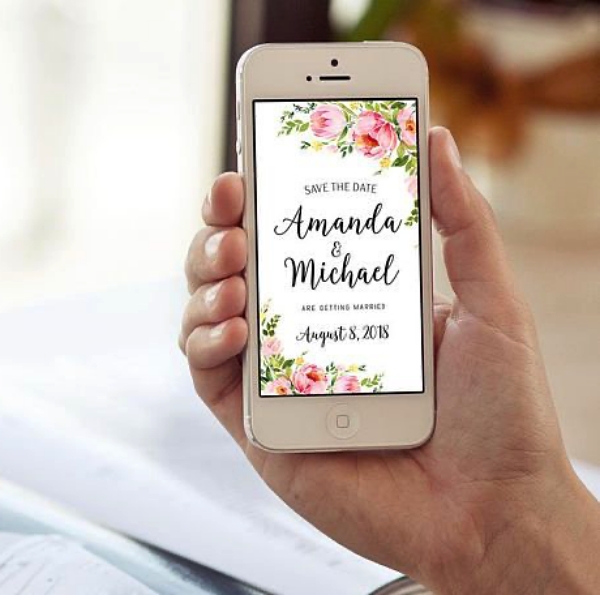 Mixbook has a clean, easy to navigate website with clear instructions for each product. They include countless premade designs for save-the-date-postcards, stamps, magnets, envelopes, and more. Each section is equipped with a side-bar so you can filter your choices by colors, shape, sizes, or other features according to your wedding theme. As you design your perfect photo wedding invitation, you can browse pages like "How To's" and a "Get Inspired" section for help. Choose from numerous color themes and layouts, and leave the invitation the way it is, or change any of the options to fit your own wedding theme.
If you've navigated through their pages, browsed ideas and instructions, but still need help, you can call or chat with a customer service representative. Mixbook offers customer service hours through the week and on the weekends. Friendly reps will answer all your questions and wait until you're completely satisfied before you hang up. You will be guided over the phone by a knowledgeable representative as you follow along on your screen, making changes and adding options and embellishments. Mixbook wants this process to be easy to allow you a worry-free experience creating your personalized photo wedding invitation. They offer a 100% Satisfaction Guarantee so if what you receive is not what you ordered, you can return it for a refund or credit towards another purchase.
An Invitation From Your Very Heart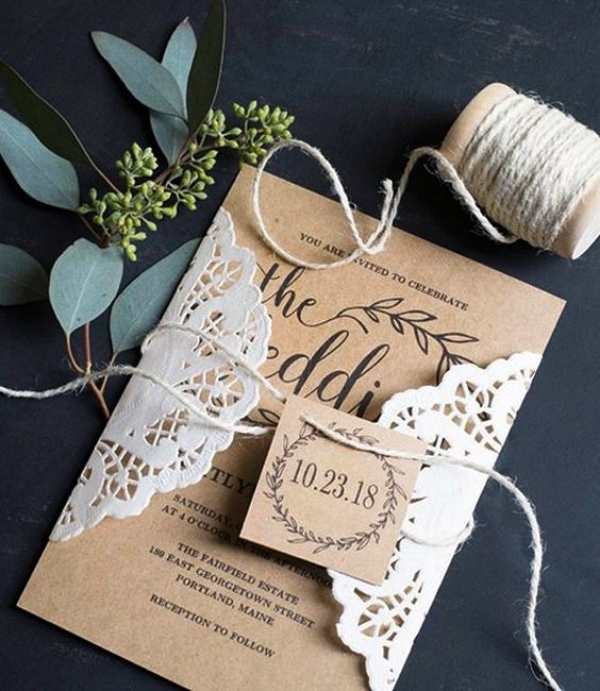 Great designs and products combined with excellent customer service only add to the convenience of creating a personalized wedding invitation right from your computer. Your final product will be a very special and personalized invitation that will surprise and delight the recipient. Browse the Mixbook site and look at all the products and help pages. Then, start your order knowing you have great representatives at Mixbook ready to help you from the beginning to the end. The result will truly be a photo wedding invitation from your heart.