Every woman knows what a struggle it is to find new wardrobe pieces that will refresh your style, but also simultaneously be unique and appropriate for different occasions. It would be ideal if the new fashion piece was suitable for layering, which automatically makes it a versatile piece.

Now we just need to add something feminine and trendy. All of this is possible to find in a kimono. Although they represent traditional Japanese robes, kimonos have evolved into an ultimate fashion piece. Nowadays, kimonos are a piece of clothing that every woman should own, as they can be combined with different styles.
Kimono Styles and Outfits Ideas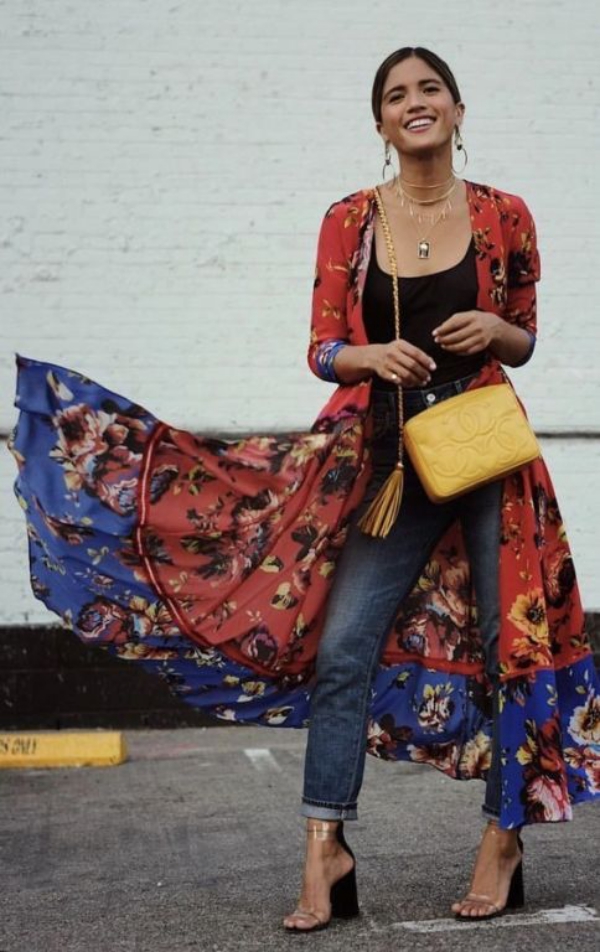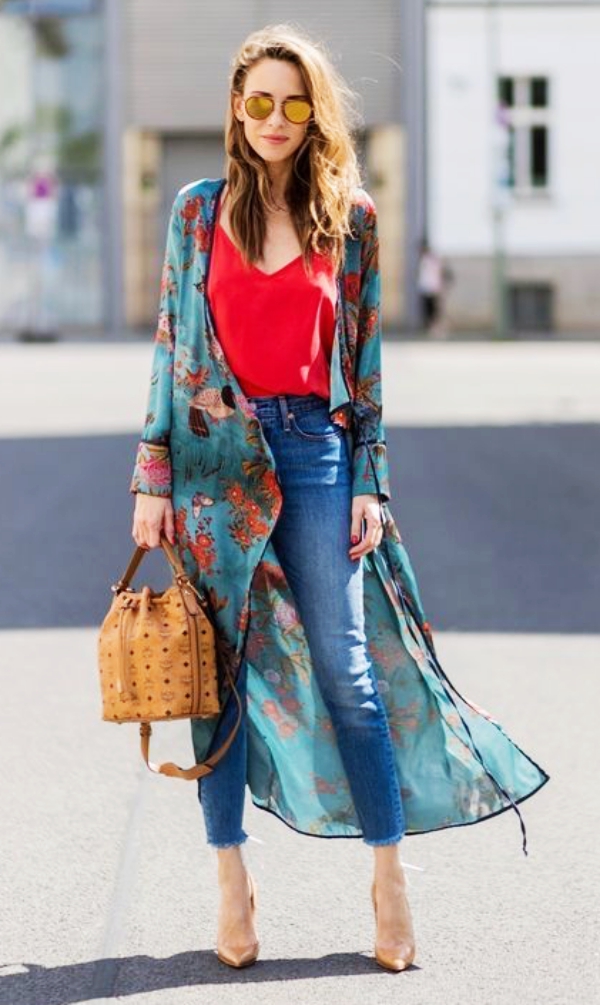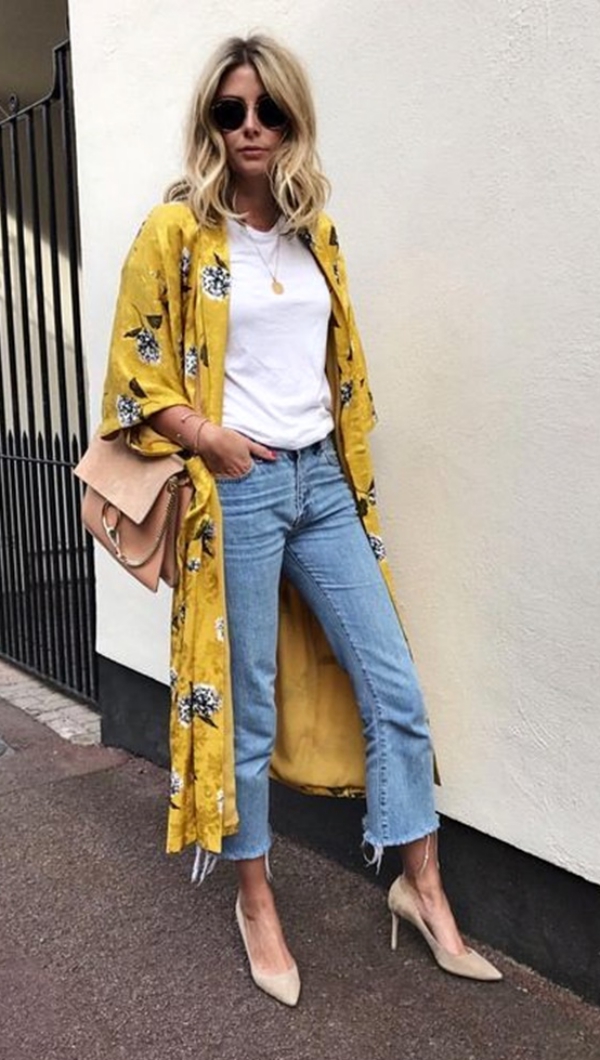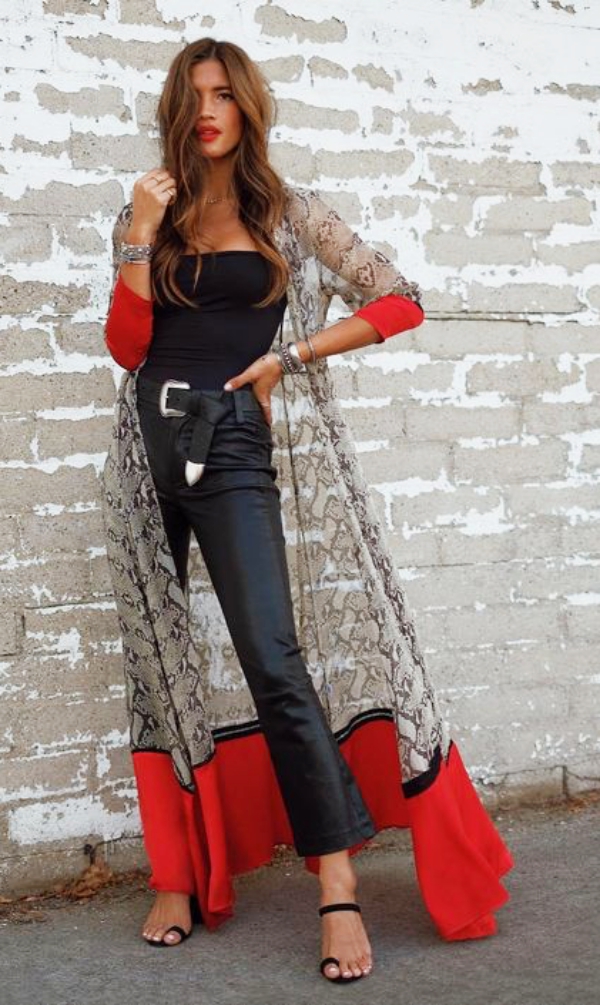 Kimonos And Business Style Outfits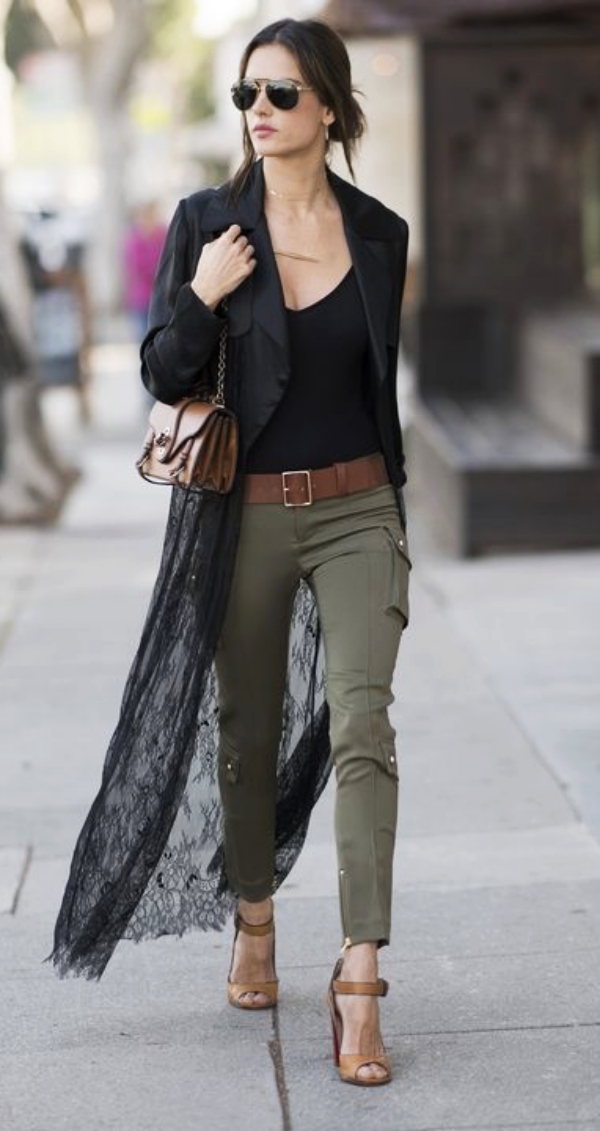 It may seem to you that there are only a limited number of possible outfits that can be considered proper for a day at the office. However, a couple of kimonos can fashionably upgrade your existing work clothing. If you just search for sophisticated kimonos online in Australia, you will be pleasantly surprised by the beauty of the offered garments. They are also unbelievably easy to combine with, for example, a pencil skirt and a V-neck blouse. Just throw your kimono over this outfit and you are ready to do some serious business. If you opt for a refined dress, you can style it with a kimono and finish off the look with a statement belt. We mentioned skirts and dresses, but if you prefer trousers, kimonos are still a great piece to wear over your wide leg trouser and a roll-neck. Add some delicate jewelry and you have created a formal, yet modern style.
Casual Style And Kimonos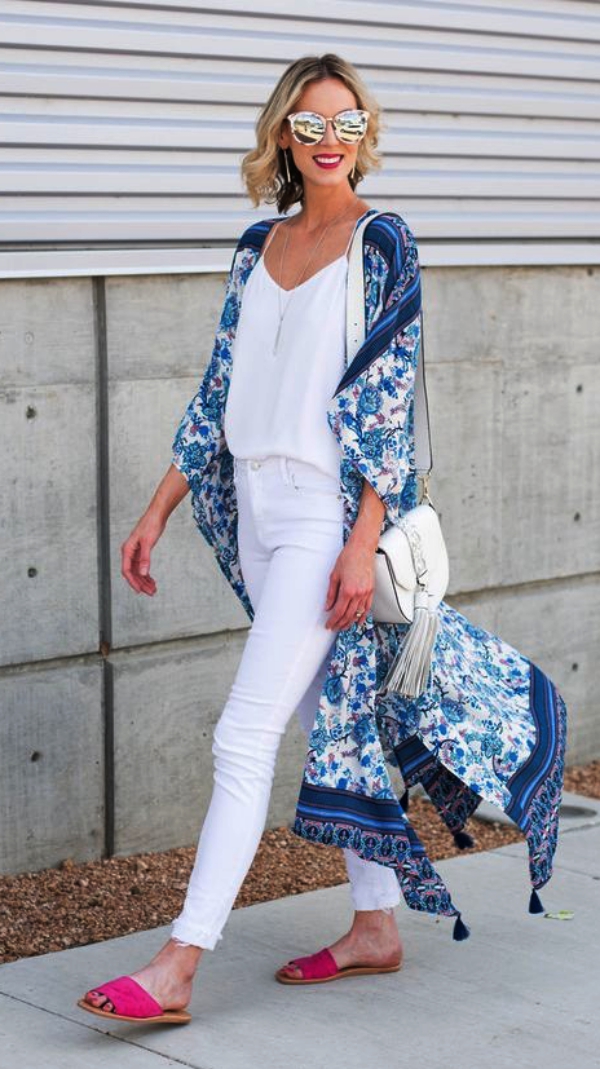 Everyone knows that jeans are the ultimate casual piece of clothing. But, does denim go with kimonos? Absolutely yes! Give it a try and style a long, flower patterned kimono with your favorite pair of jeans. You may decide to be a bit more fashion-forward and accessorize your kimono and jeans look by attaching a trendy belt bag. These bags are all over Instagram and you can find some chic designer ones, but also some more affordable versions, equally stylish.
If you don't feel like wearing jeans or trousers, you can try wearing a long, vibrant-colored kimono as a maxi dress. Give this look a more rebellious vibe with a pair of sneakers and a black biker jacket thrown over your kimono. If you want to achieve an elegant summer look, you can simply wear a kimono over your one-piece swimsuit.
When it comes to summer party looks, shortened, floral kimonos will go perfectly over a crop top and some high-waisted shorts. Add some ankle boots and you are all ready to party at Coachella like a celebrity trendsetter.
Evening Look With A Kimono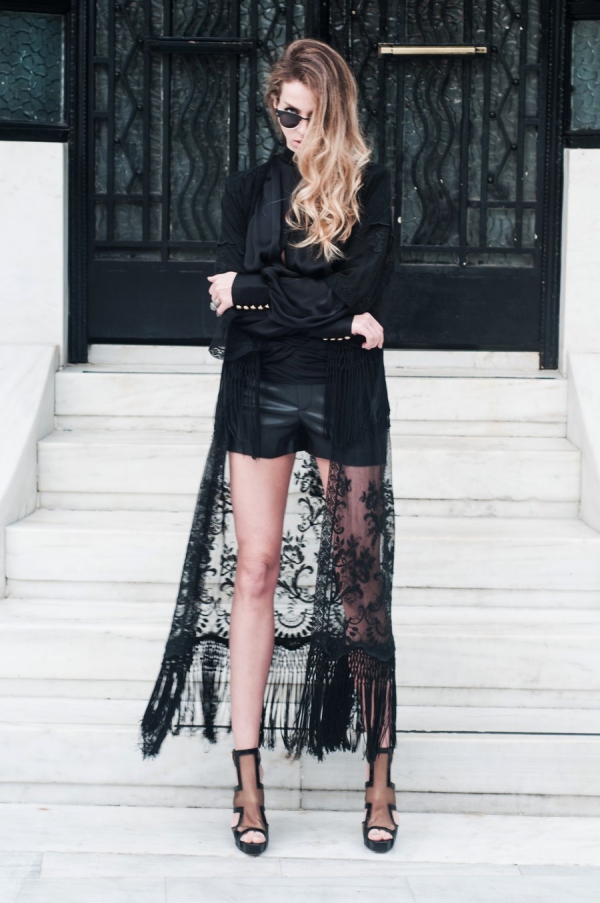 An original and elegant look for a romantic dinner with your beloved partner, at your beloved restaurant, can be easily achieved by incorporating a kimono in your planned outfit. A tight, fitted dress and a pair of nude stilettos will look even more feminine if you wear a tonal kimono over that look. Do not wrap your kimono with a belt, instead let it move loosely, emphasizing subtly your silhouette. Grab your clutch and your partner's hand and you are ready for the night.
A shorter version of a kimono, wrapped high around your waist and matched with flared trousers is a comfortable and trendy look for a night out. Flared trousers have been hot in the fashion world for quite some time now and they are still a fashion yes, especially when worn with high heels.
However, if you want to achieve the ultimate sophistication, a long kimono in a color such as burgundy, together with some black stilettos and a thin belt around your waist will make you a fashion innovator. The only thing that could make this look even more perfect would be a pair of diamond stud earrings, with your hair put in a sleek low bun.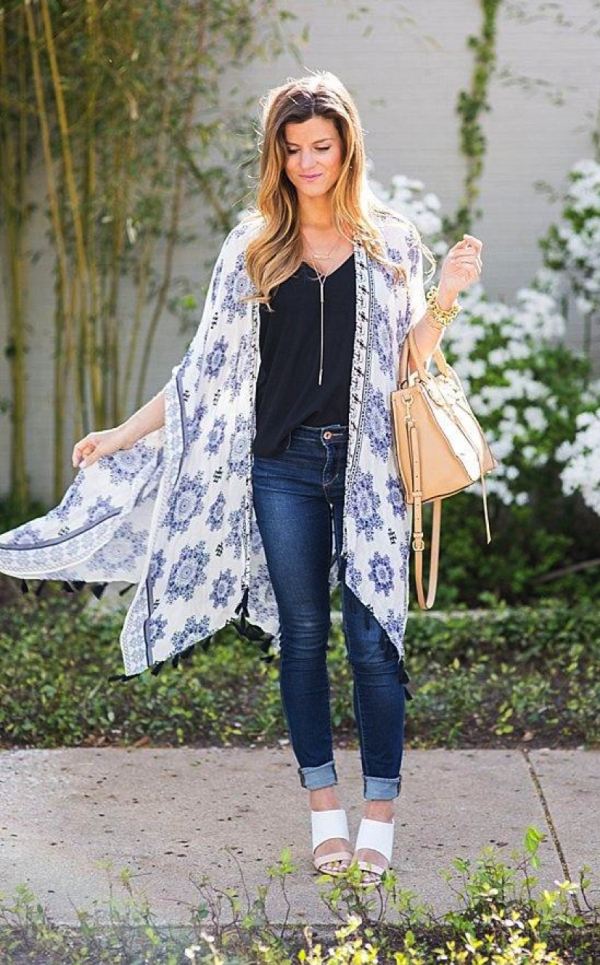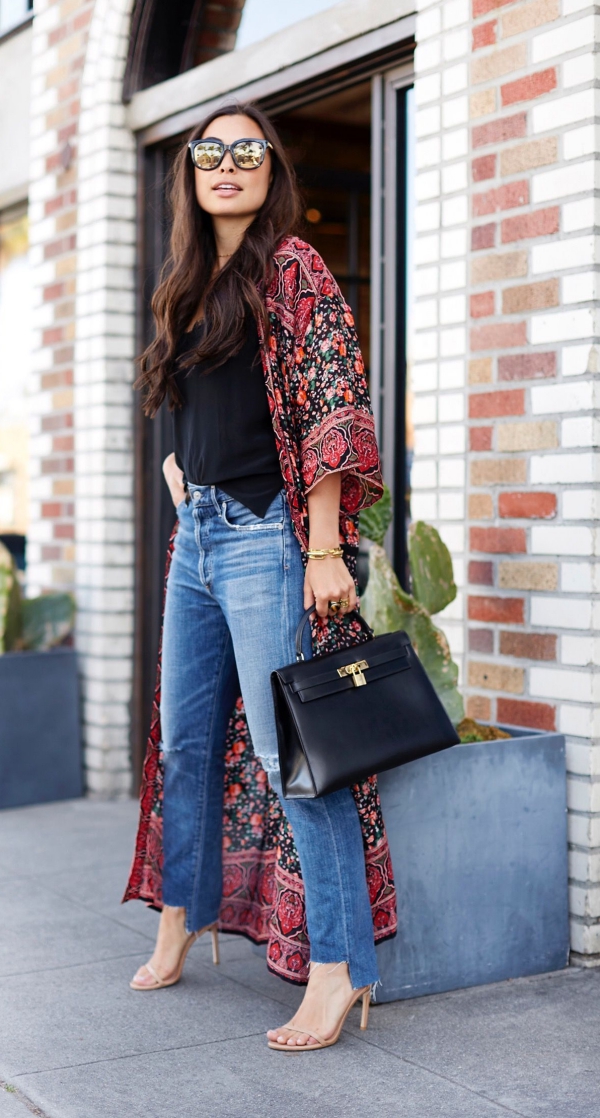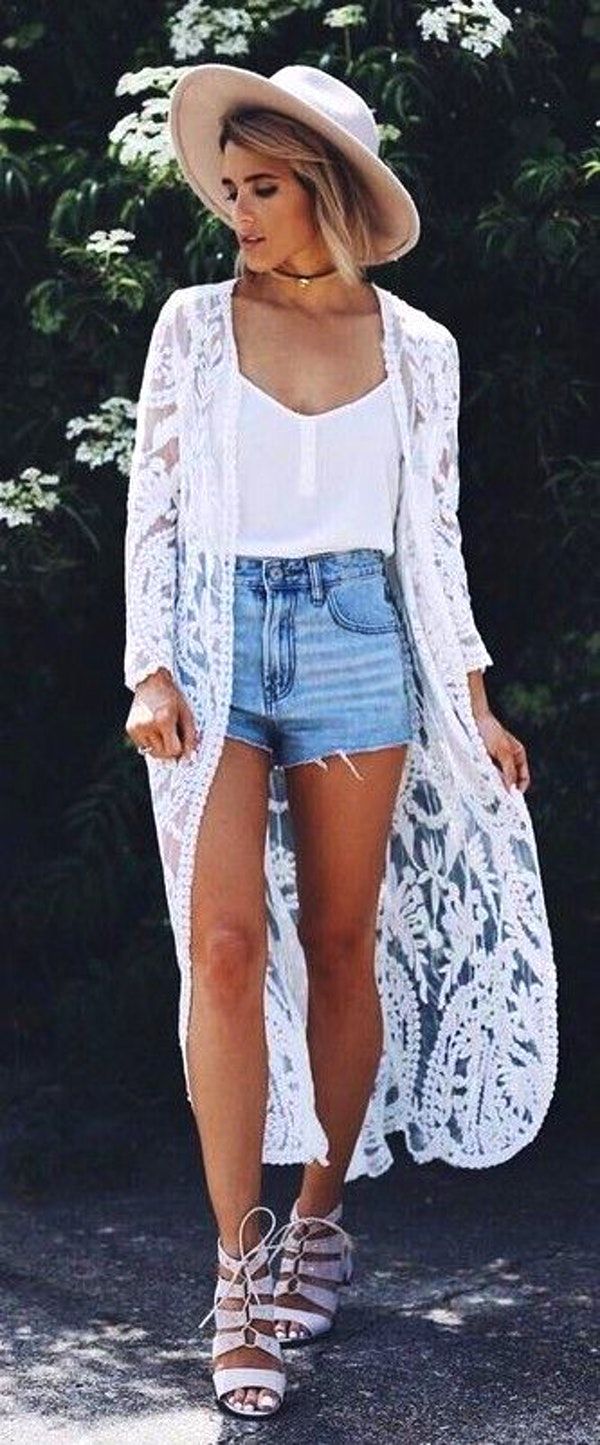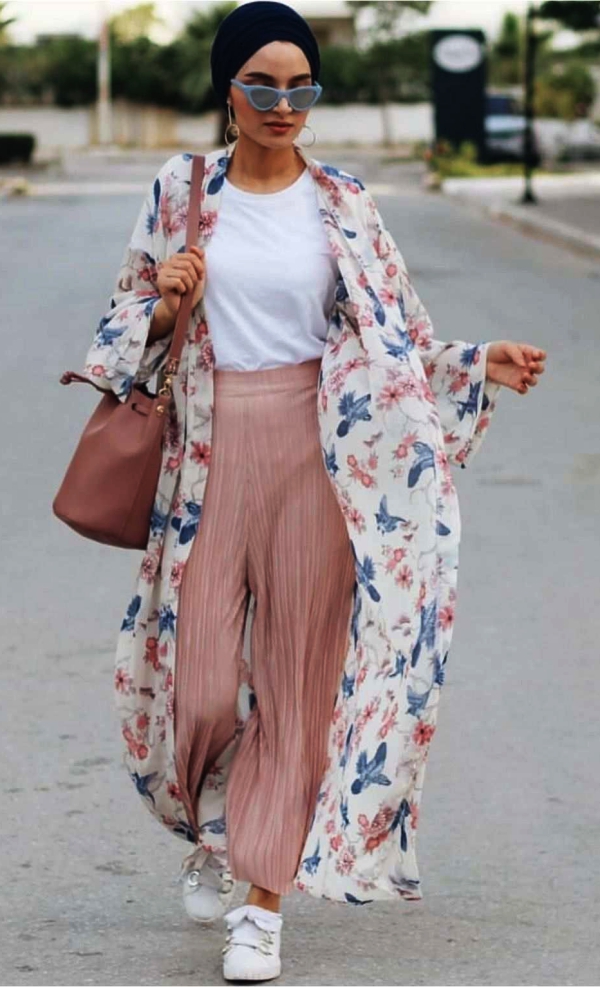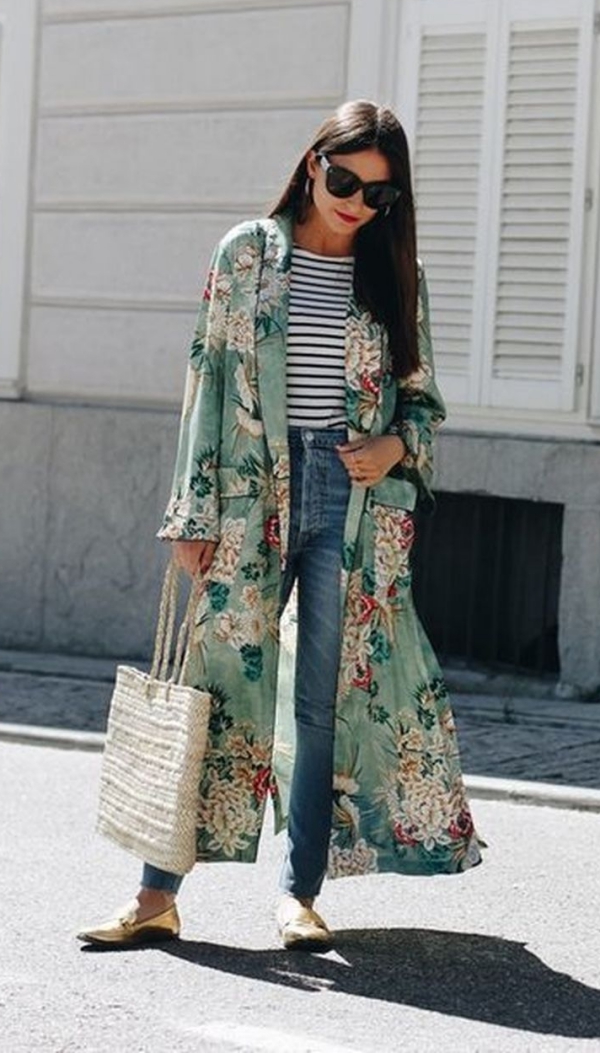 To sum up, kimonos are an exquisite fashion piece. No matter on which occasion you decide to wear them, styling them properly will bring a breath of fresh fashionable air to your outfit. Another amazing thing about kimonos is that you don't need a dozen of them (although that wouldn't be that bad); one or two quality garments of this type can enhance a number of different looks.