Its your first date darling and may be that is why your heart is peeping towards the sexy crop tops! And who on earth will dare to say NO to such an insanely stylish outfit which looks sexy with anything paired with it, stunning on every girl here. All you have to know is the stylish answers to the question "How to Wear Crop Tops" and look tasteful like nobody else.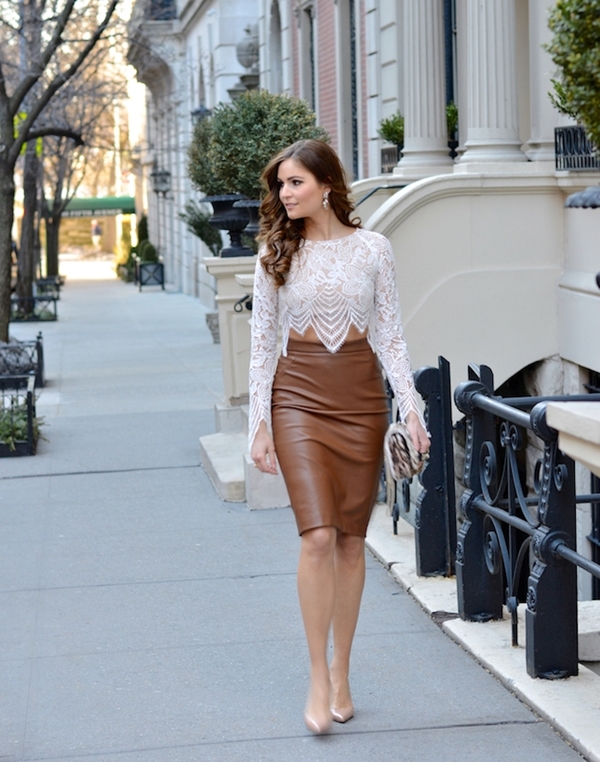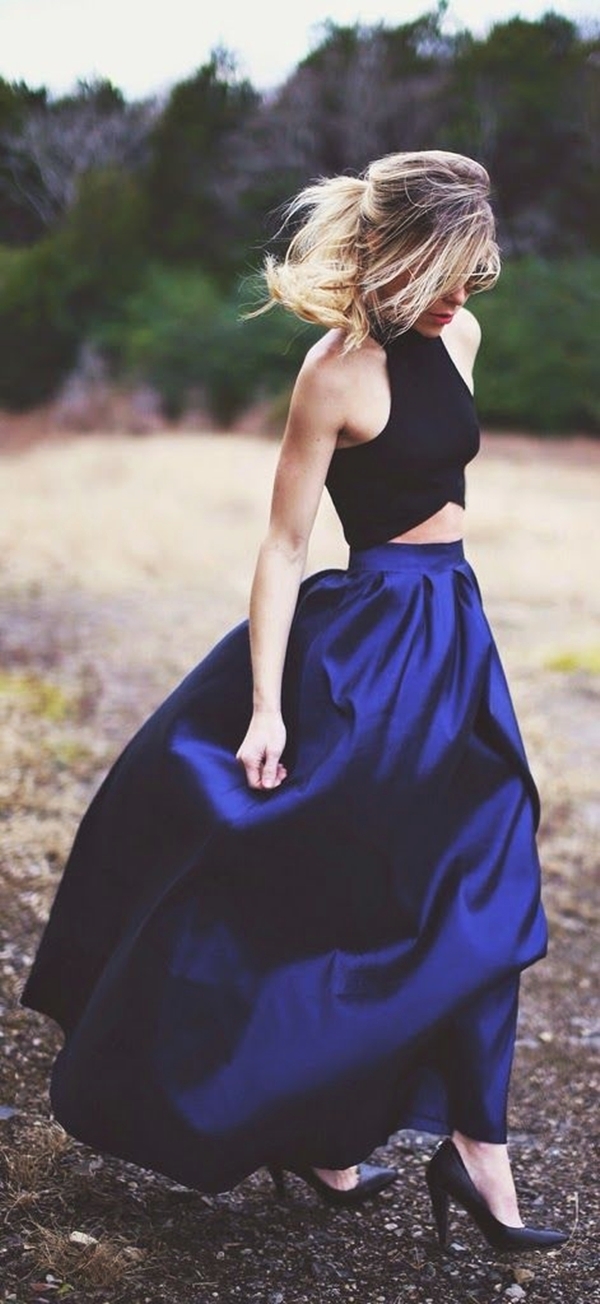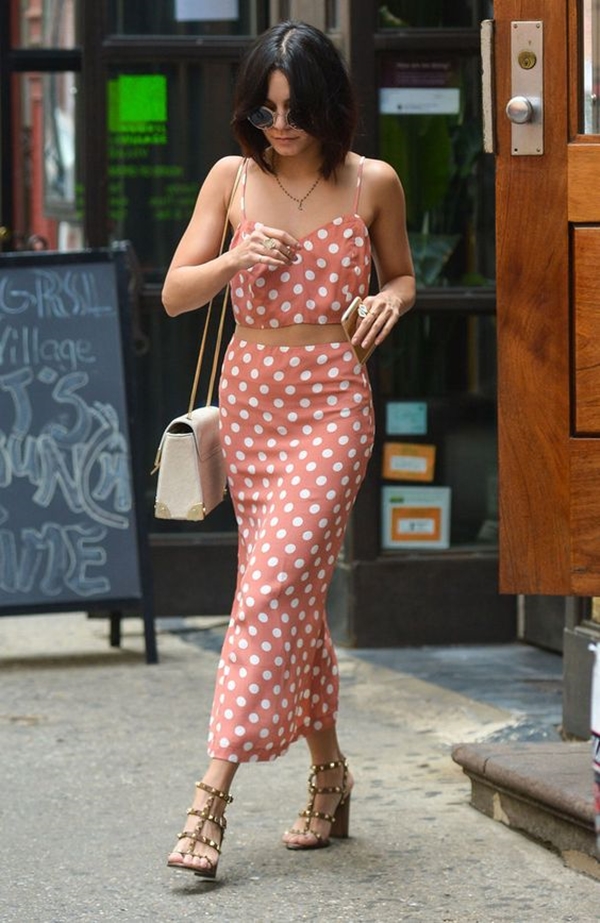 And trust me; you are going to give him a shock as he sees you arriving in a stylish Crop top outfit with an all new glaze of romance on you face! Please don't forget how you craved for having him ask you for a date in sexy body hugging dresses. And that you have been running fingers all over the internet to find that one dress to make him CRAZY JUST FOR YOU ever since you had a "huugggeeee" crush on him!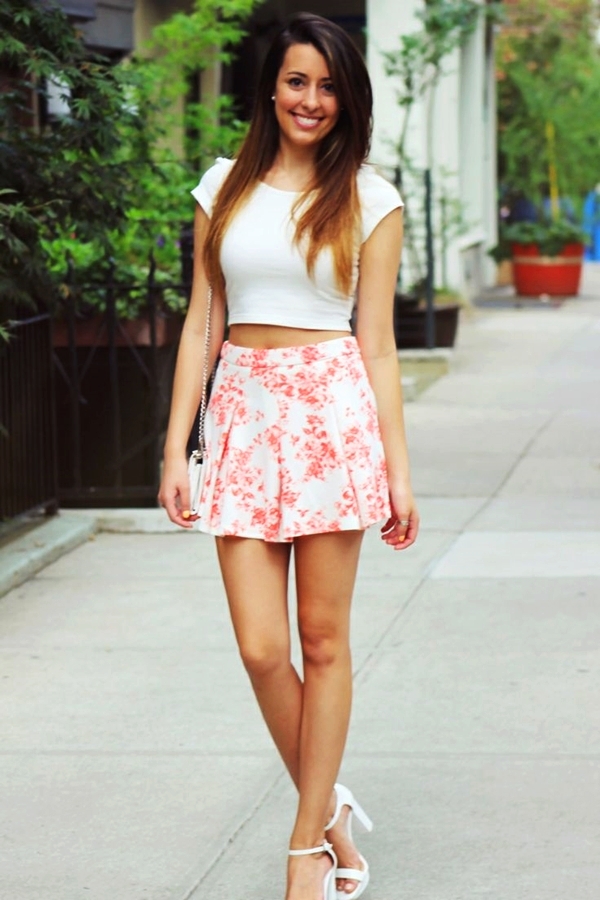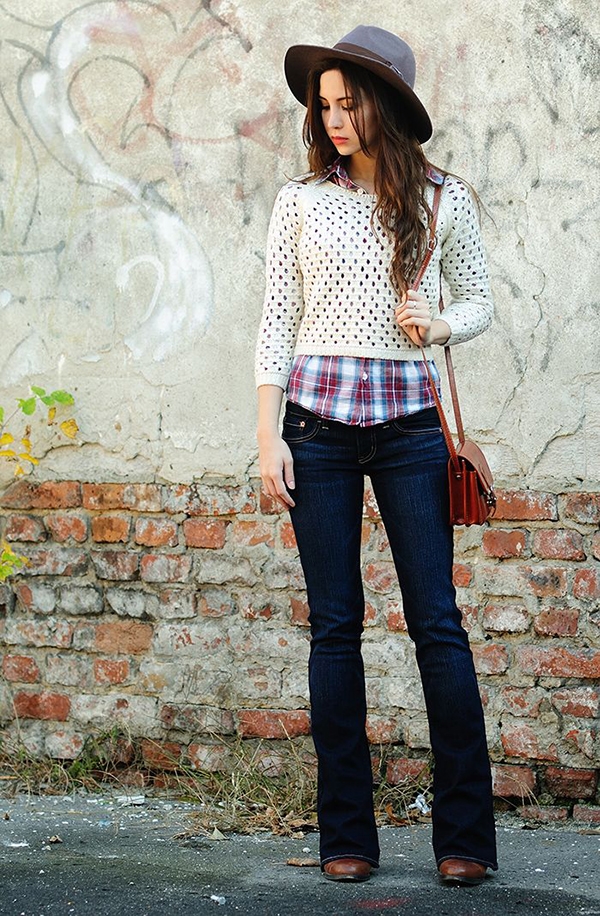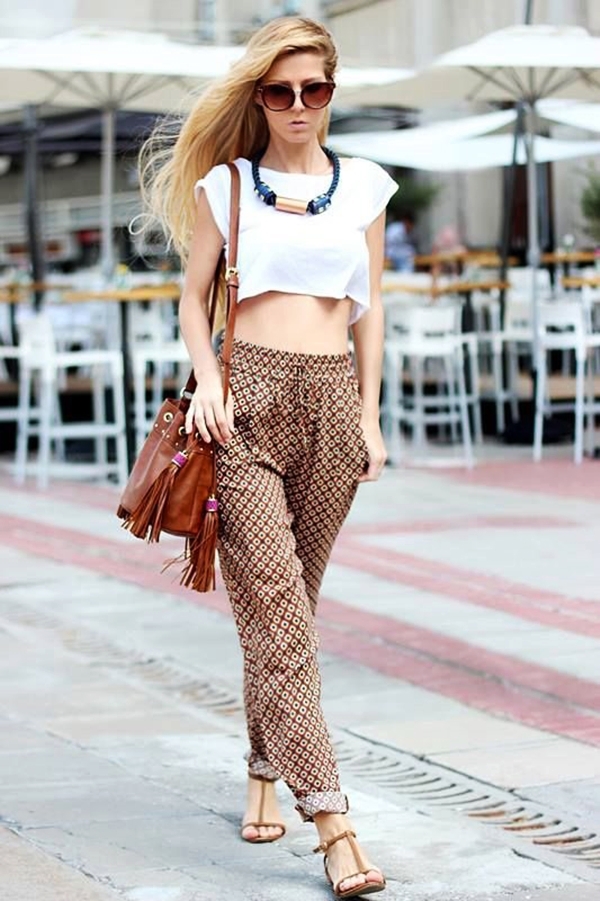 How to Wear Crop Tops
Pencil Skirt Inspiration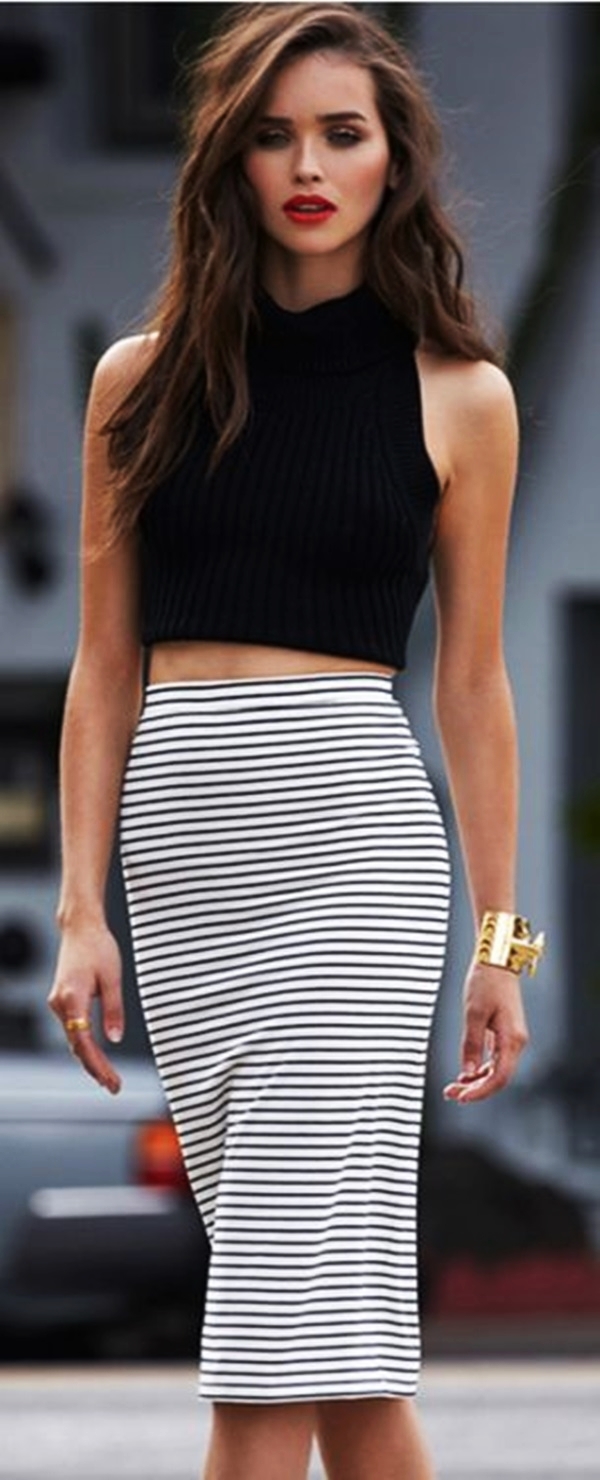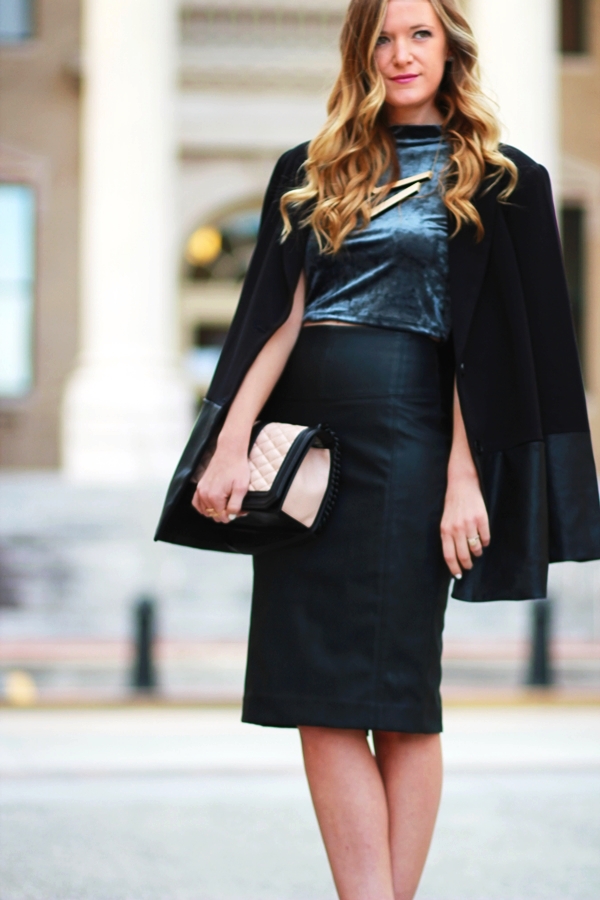 Trust me; you will hotter in this classy Crop top outfit when paired up with sequin stilettos. Steal everybody's heart by look nothing but gorgeous as you walk into a club and rock the party. And don't let your most confident hairstyle fall apart. Yeah, that high bun is what I am talking about. It looks just incredible on a charming lady like you.
And with the Semi-Sheer Chic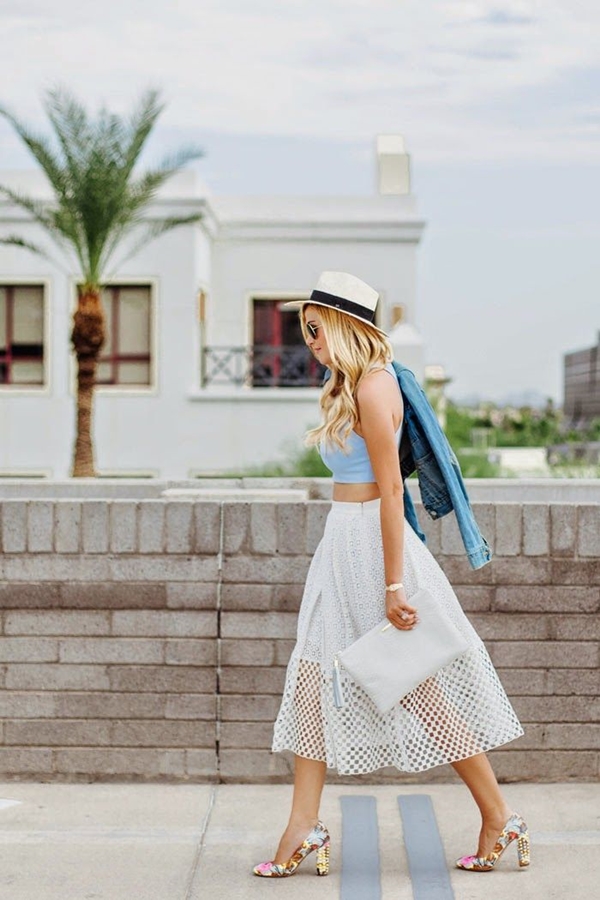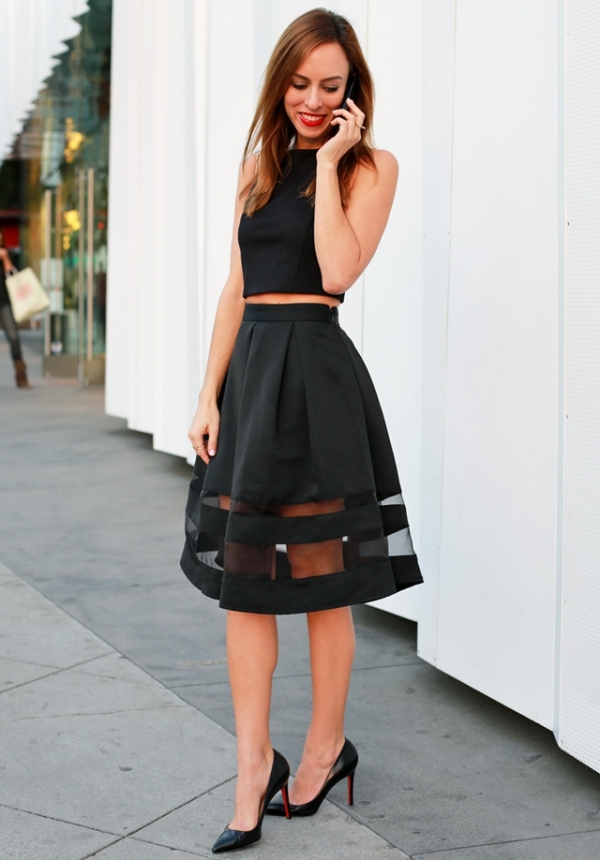 With classy denim jacket on you will look sassier than ever. And that is all you gonna need to make your street style look with crop top make boys mad. You may also put on that hat for much Indie street look. OR not! Amazing nail arts for the perfect birthday or a date is waiting for you to grab and get known as a yet another fashionista on the globe.
Mini Skater Skirt! Ooh-HOT!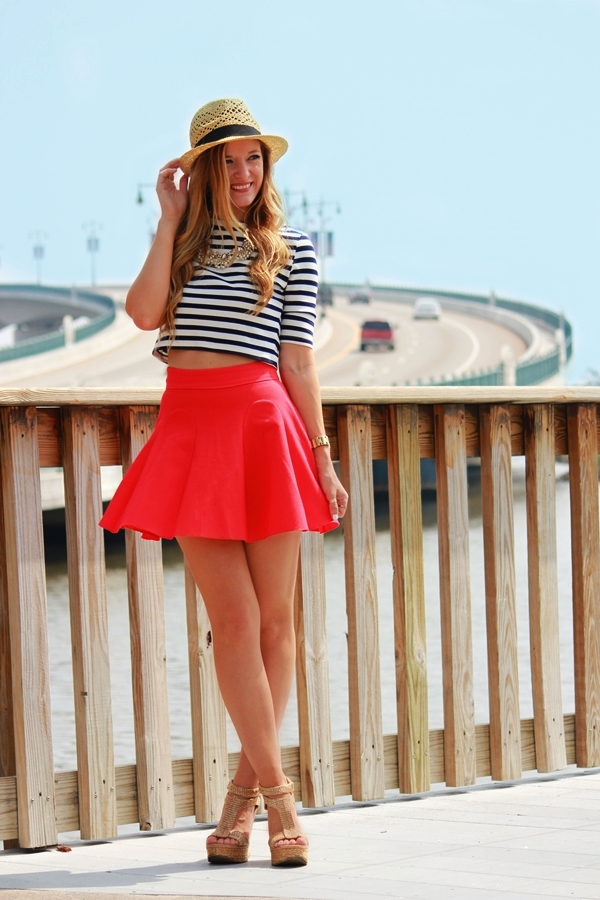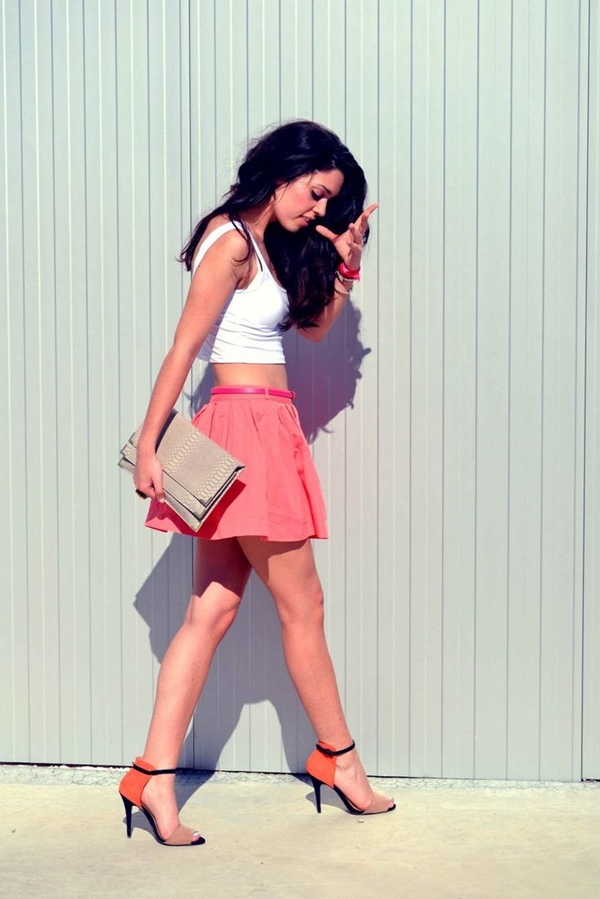 "How to Wear Crop Tops" is a question that is answered glamorously with just that mini skater skirt in your closet. Put those pair of gladiators on and you will oh-damn-so-sexy like no time. You can put the heap of your belief when I say that the leather jacket looks classy with this outfit and put the huge bold eyeliner along with eye shadows and mascaras and lipsticks. Gotta be a lady!
Strapless with Hot Pants isn't bad!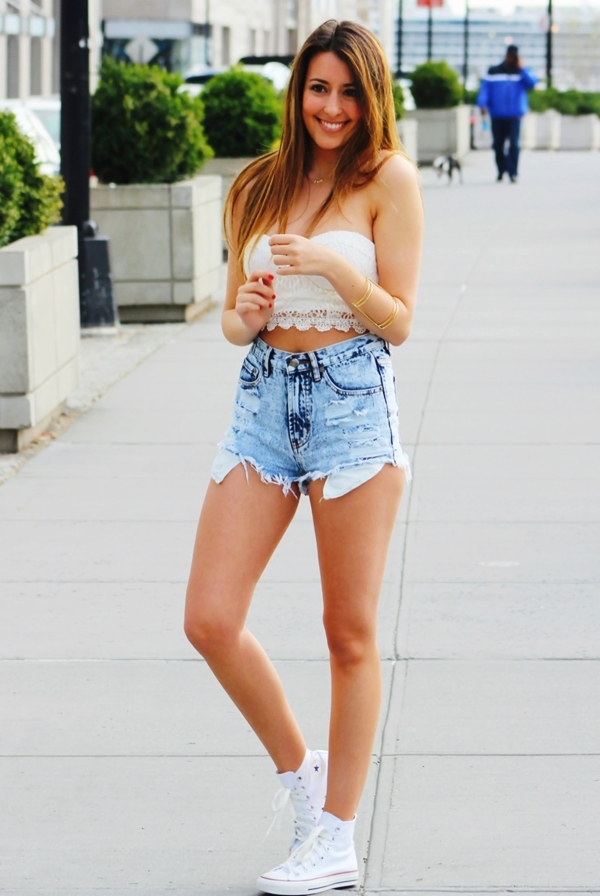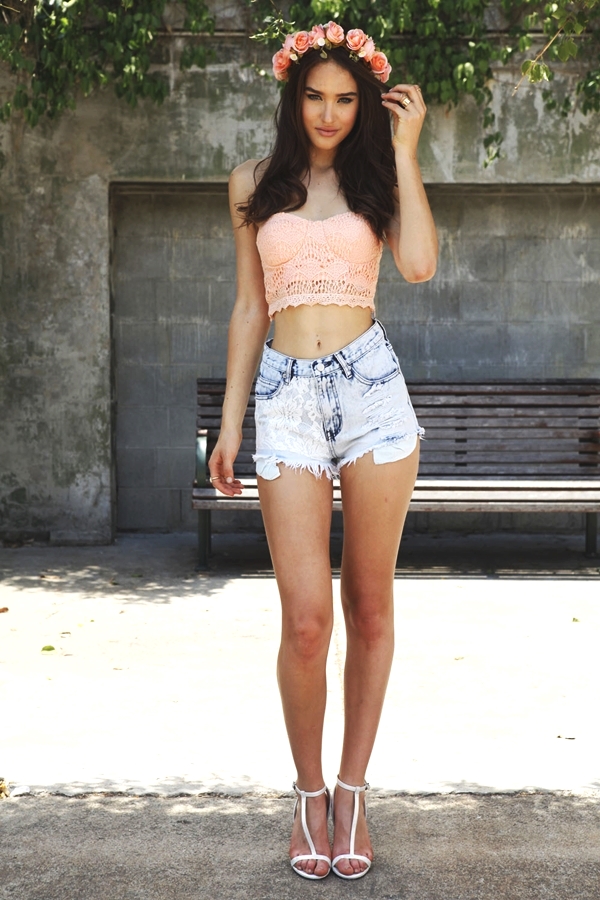 Yet another chance to flaunt the sassy neckline with that strapless crop top with sweetheart inspiration. How to Wear Crop Tops with something that matches with its huge sexiness and style? And there comes those hot pants for a forever hot look. Put on sneakers or gladiators or ballerinas or whatever you want and VOILA! There goes a fashionista girl.
With Maxi Skirt for an Immensely Ooh-La-La Look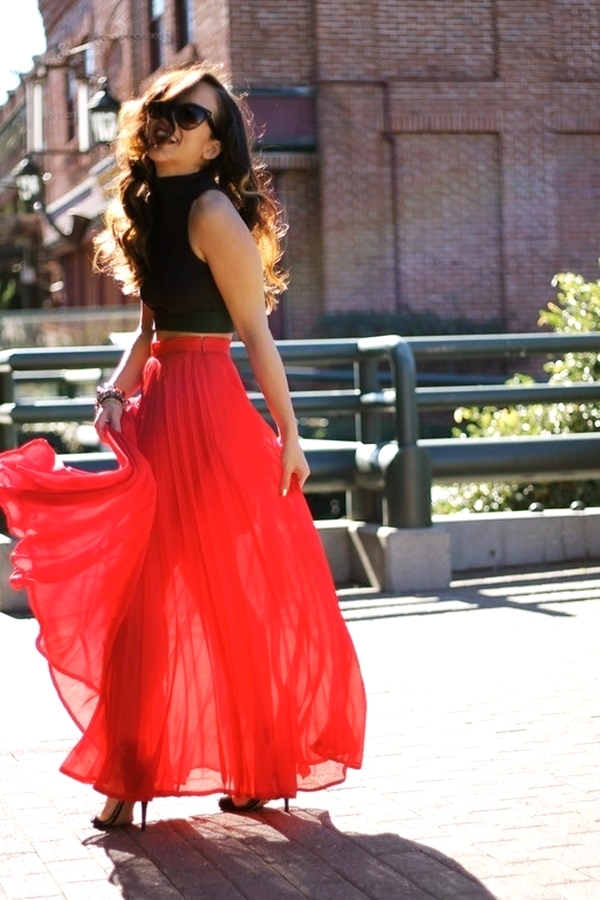 Those vintage curls rolling down your head is indeed a great hairstyle to pair with this classy outfit. Outfit; that makes everybody turn around just to praise how beautiful you look in that maxi skirt and crop top. You may also get fashionist replies to "how to Wear Crop Tops" with lacy chic with the maxi skirt for a much royal and retro look. Perfect for prom or a romantic date, though!
Two Piece Crop Top Inspo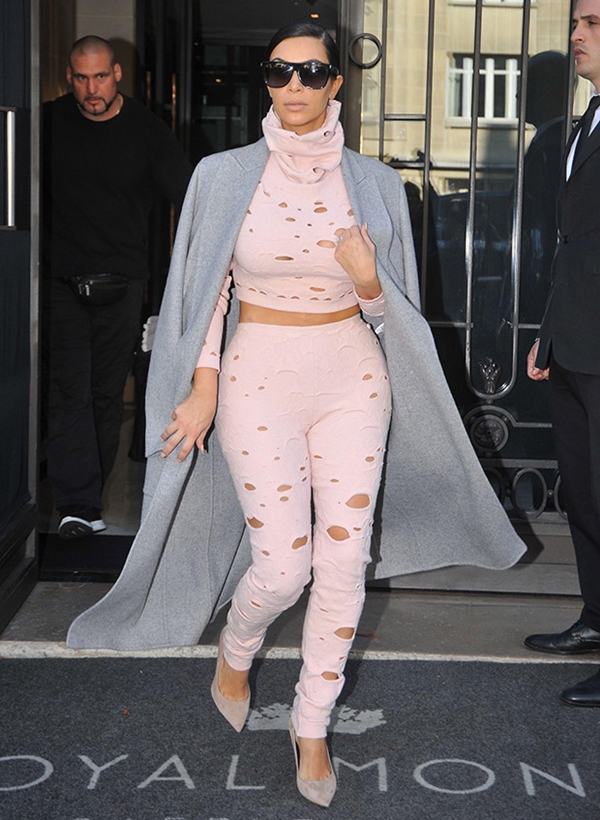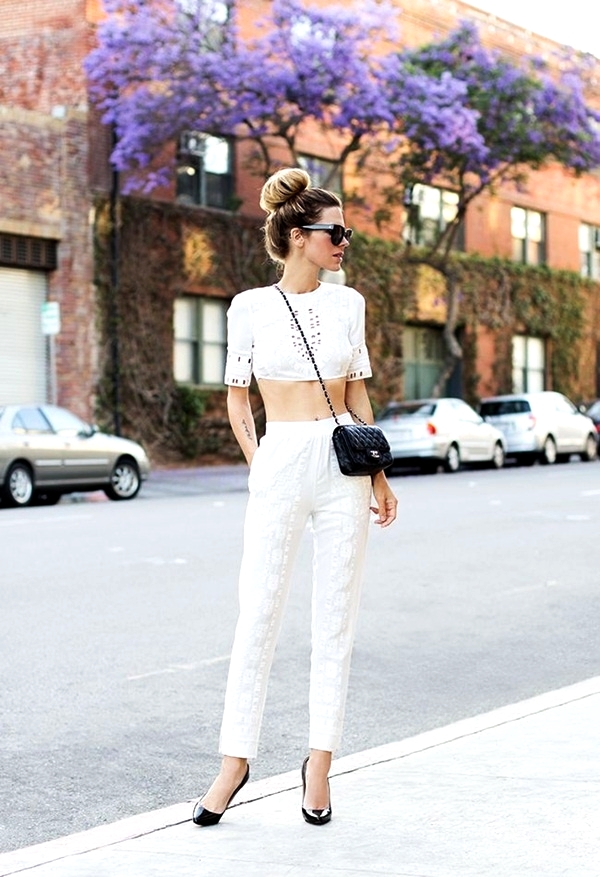 Turtle neck looks just as classy on Kim Kardashian, isn't it? Just look at her and you will find yet another perfect way to learn How to Wear Crop Tops. She paired crop top with similar looking pant and look awfully glamorous with that grey coat. You may wear classy two piece outfit with skirt or palazzo inspiration as to try something really new and sexy.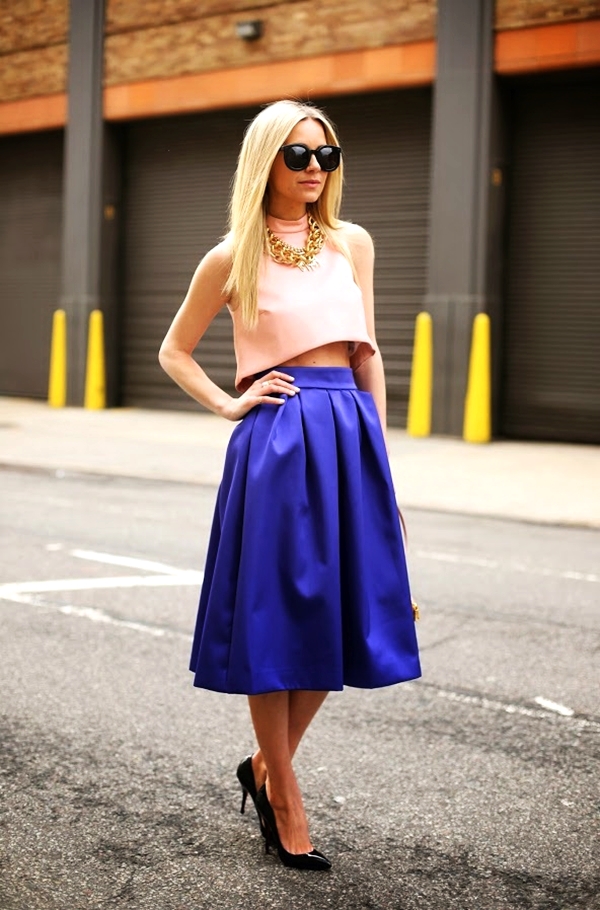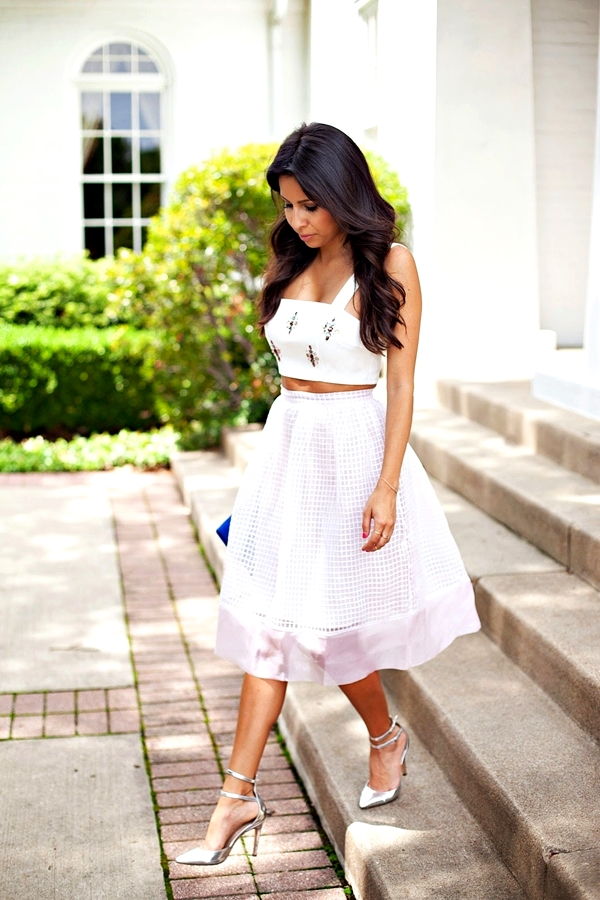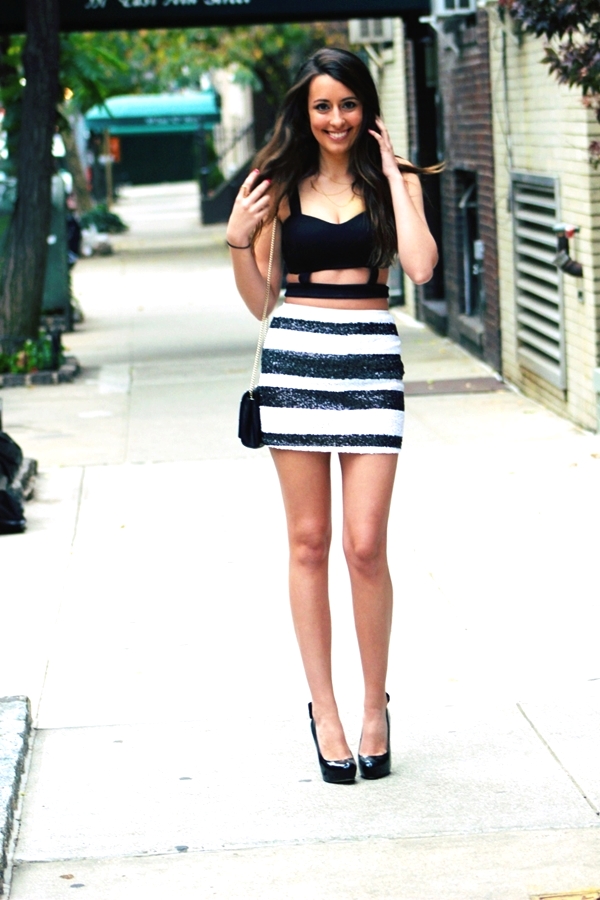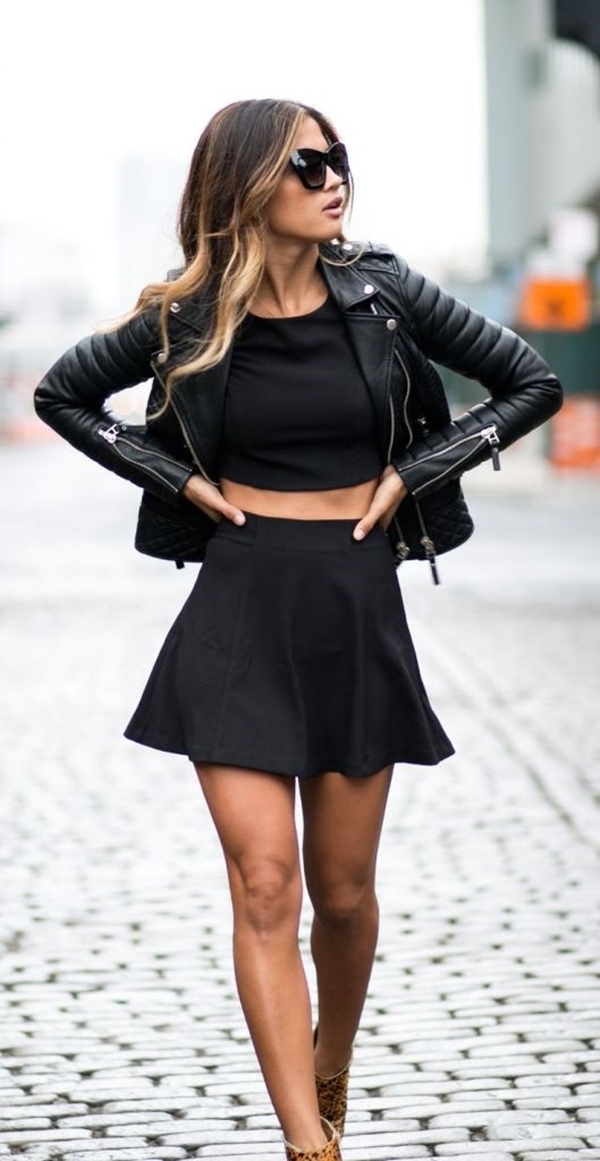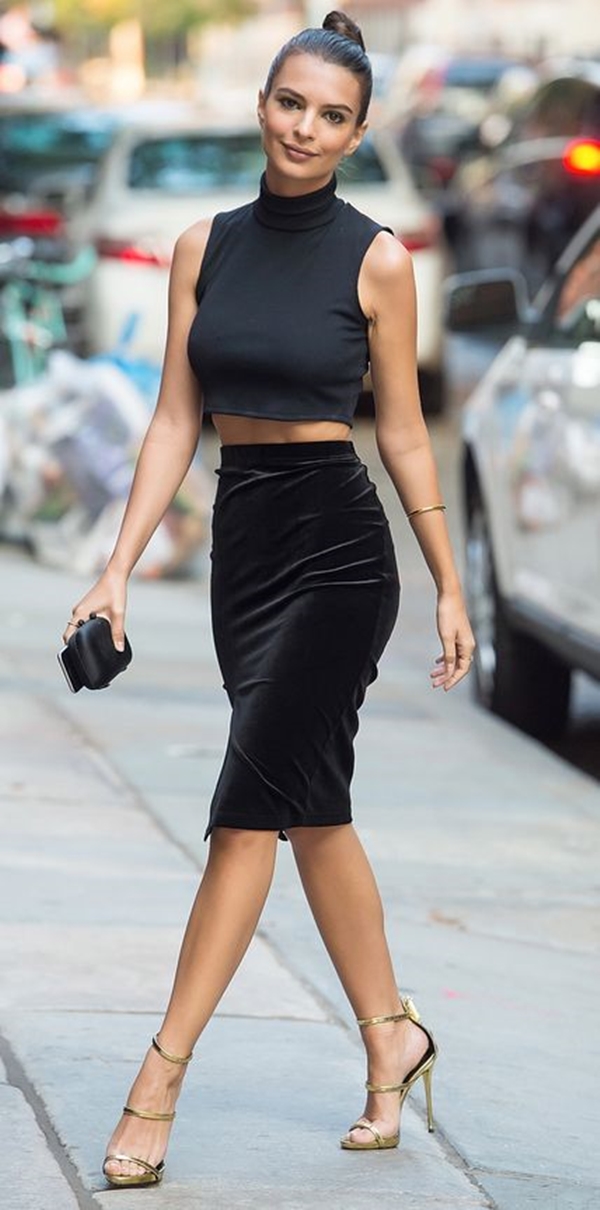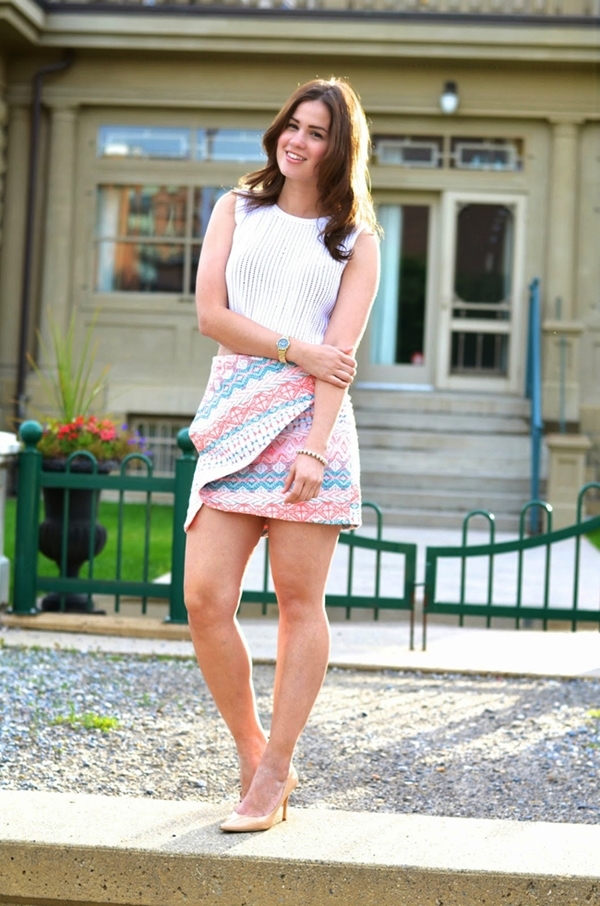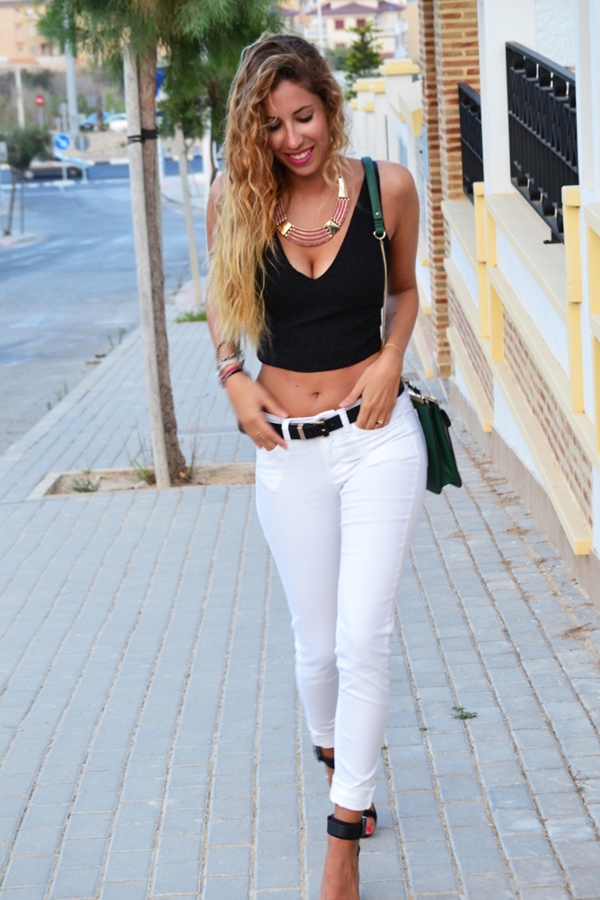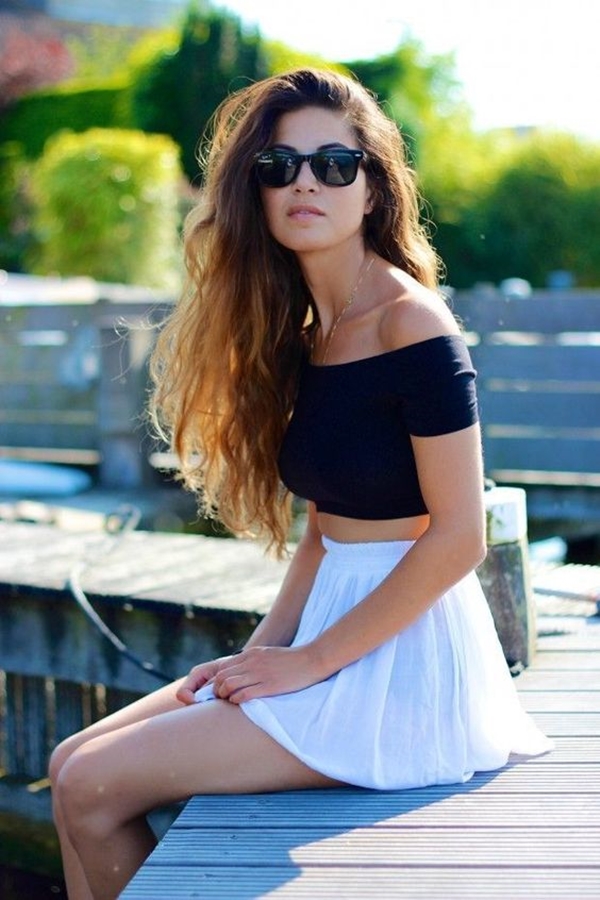 Tell your man what he has been missing all these years and tell those cats who have been dying to make their biggest crush theirs. But you stole his heart and there was nothing left for them. Isn't that fun how your classic ways to dress up is going to make him crazy? "How to Wear Crop Tops" is not just a question but an answer to steal his compassion and make him yours!
Save