The most winning staple – 'A White Shirt' is effortlessly among comfortable and versatile pieces to be incorporated in your daily wardrobe as a perfect street style and summer outfit idea. White shirts are great for both casual and formal events and can be easily worn at special occasions like – weddings, graduation day or other formal engagements. It comes in so many different cuts and styles that you can try each one of them depending on climatic conditions and occasions.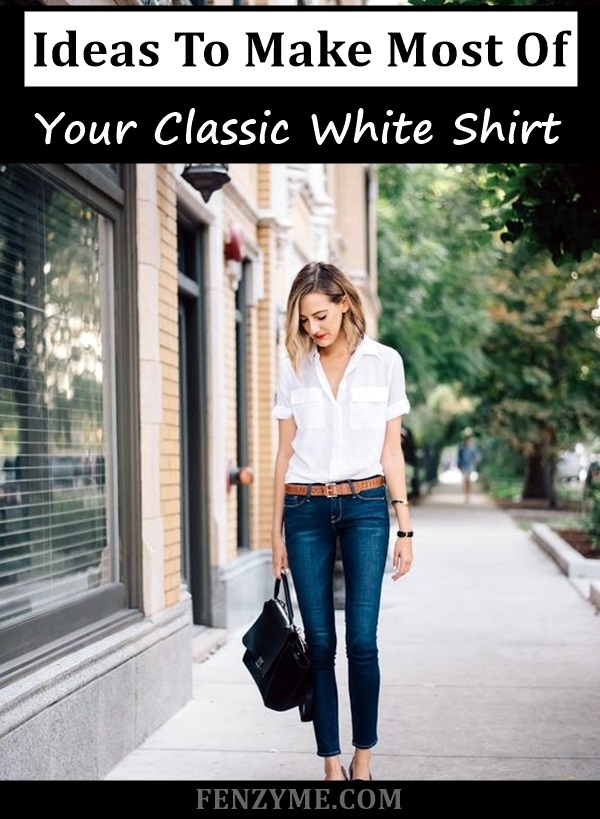 In the article, we present amazing ideas to make most of your classic white shirts this season. To enhance your style, what are the best trousers, footwear and accessories to pair with them? Whenever you plan for a trip, you usually go confused with wide varieties of travel outfits ideas. So we thought to give you some ideas about travel outfits!
Ideas To Make Most Of Your Classic White Shirt
Check out  fresh new ways to rock your white shirt you may not have considered yet.
Crisp White Shirt + Black Fitted Trouser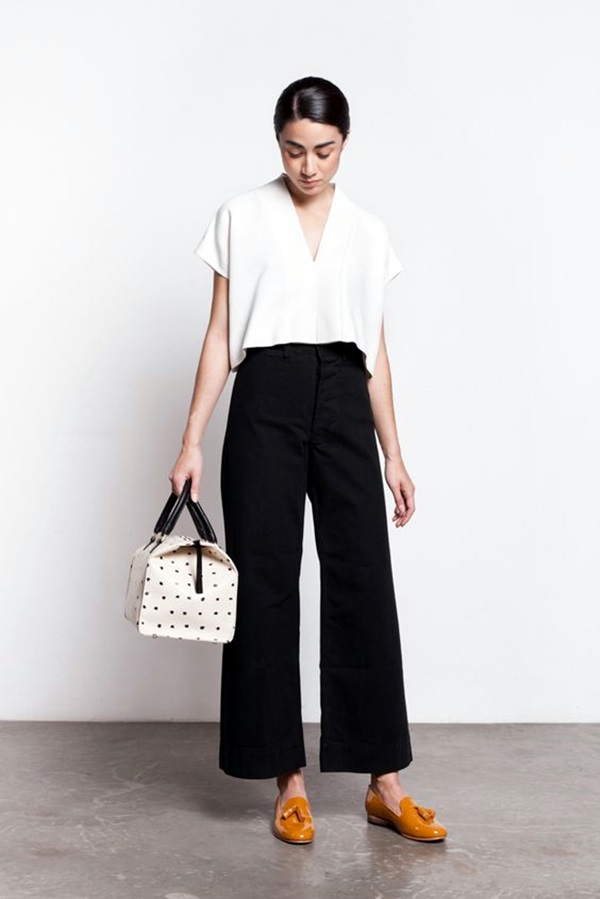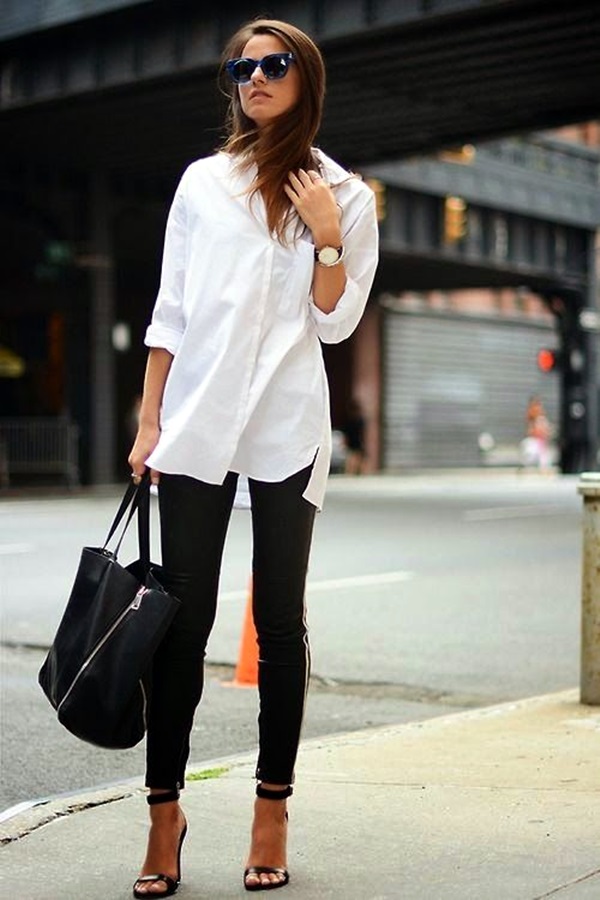 The work appropriate classic white shirt gives you a smarter look when paired with well-fitted black trouser. Being at work, doesn't mean that you have to be dressed up in a way which you don't like at all.
If you love prints and colors, adding a tailored fun jacket is a great way of adding personality to your conservative look.
White Shirt with Pleated Midi Skirt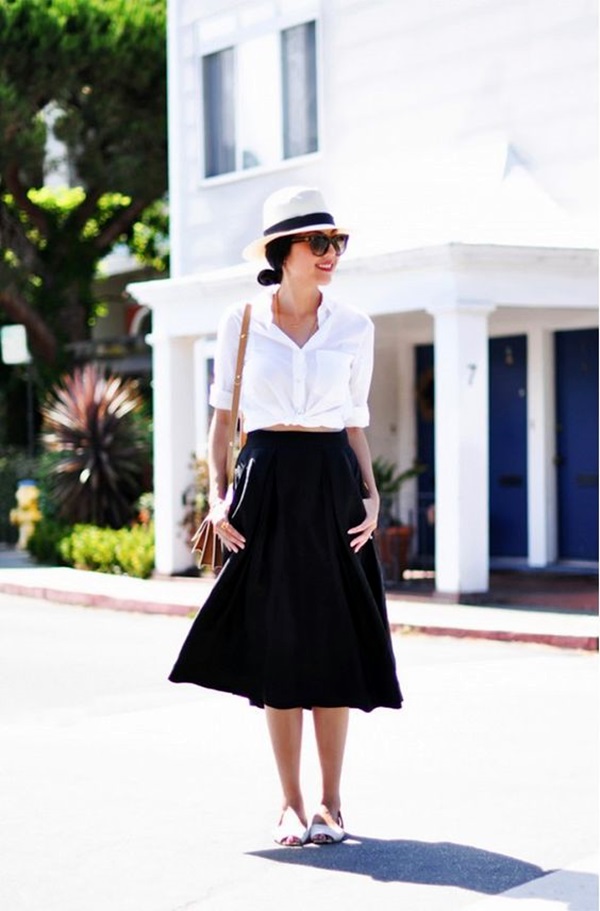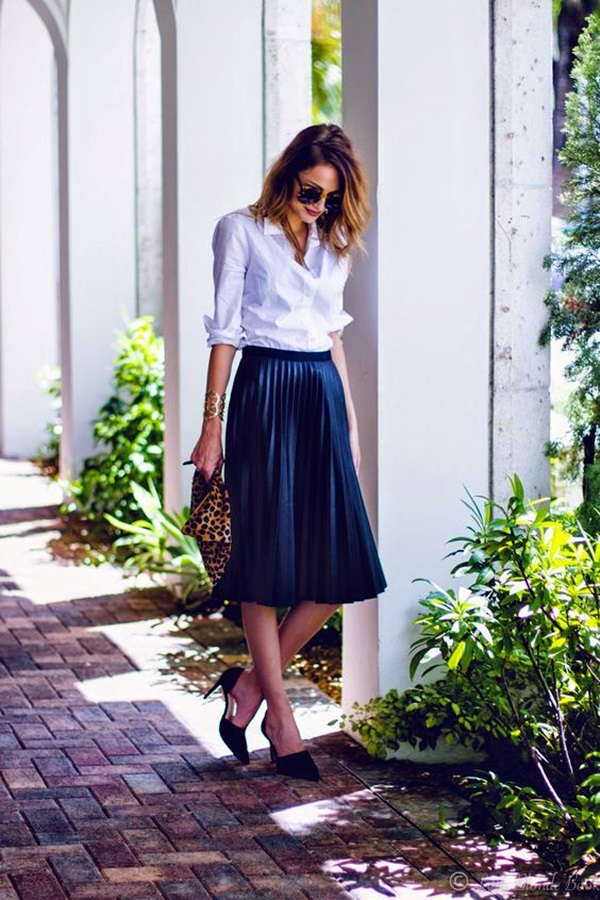 The contrast of an elegant white shirt with a fun pleated midi skirt is among superb ideas to make most of your classic white shirts this season for cocktail parties. To add more vibe to your style, you can add some glittery accessories to look cocktail hour appropriate. Check out some Outfits you should have in closet when you turn 30 that must be fashionable, comfortable and most important easy to style
Add a Cropped Sweater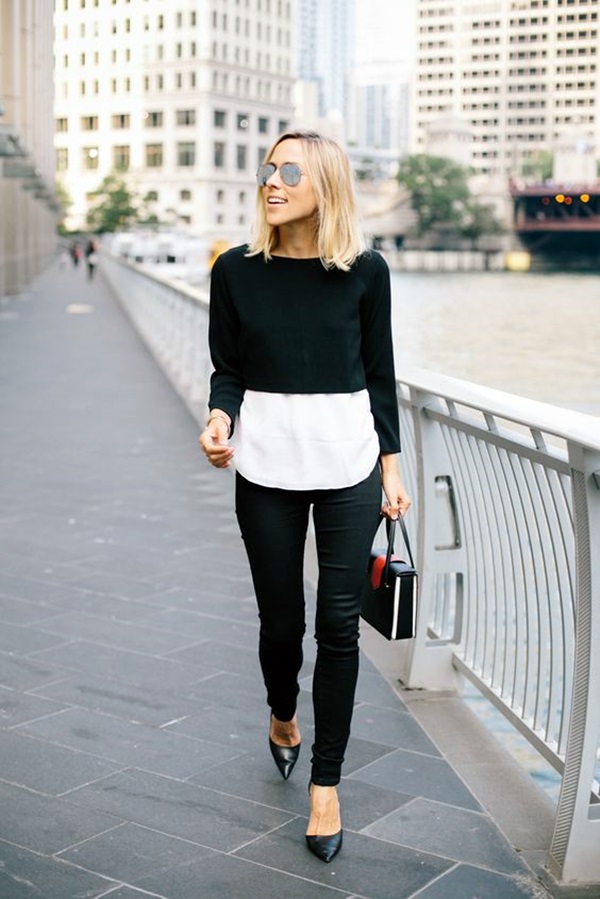 Top your white button-down shirt and denim combo with a cropped sweater for a perfect traditional weather. Add a pair of colorful heels to brighten up your otherwise colorless attire. To make your look less formal, you can also pair it with ripped jeans which will make your overall look more casual.
Cuffed White Shirt + Wide Leg Pant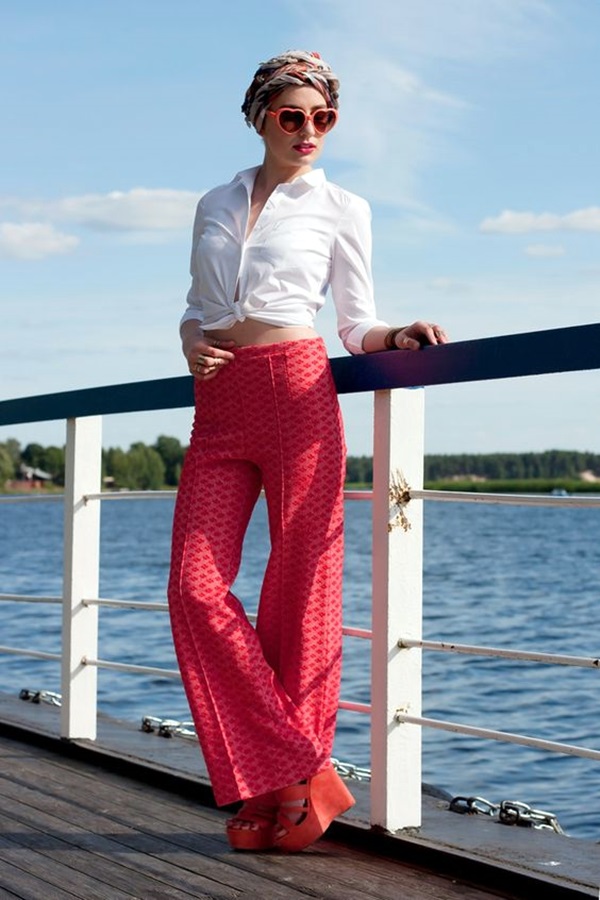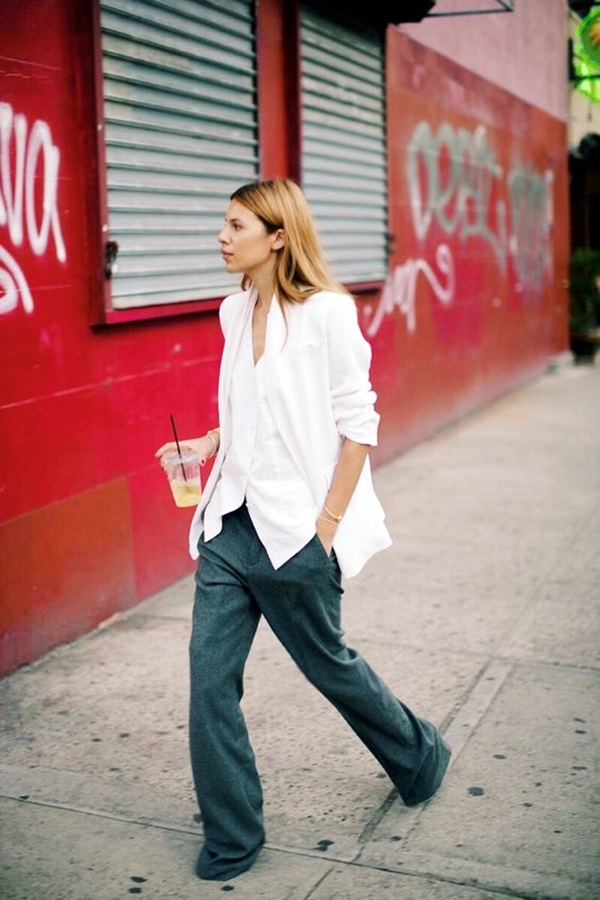 Cuffed white shirt is gaining lot of popularity among women of 21st century as the piece gives you an elegant, bold look without looking too stuffy.
You can also enhance your look by adding some basic jewelry, a fun pair of wedges for a retro vibe and styling a side purse matching with your outfit.
White Button-Up Shirt with Crop Top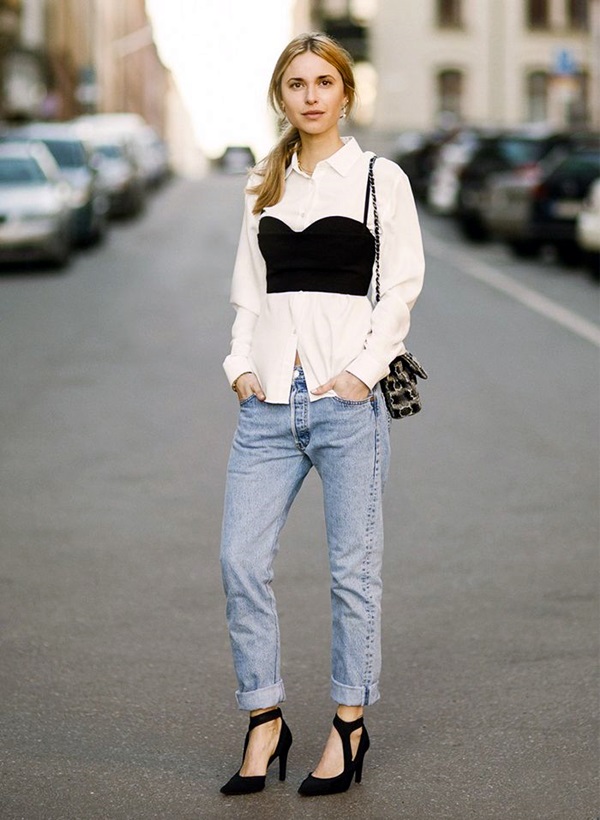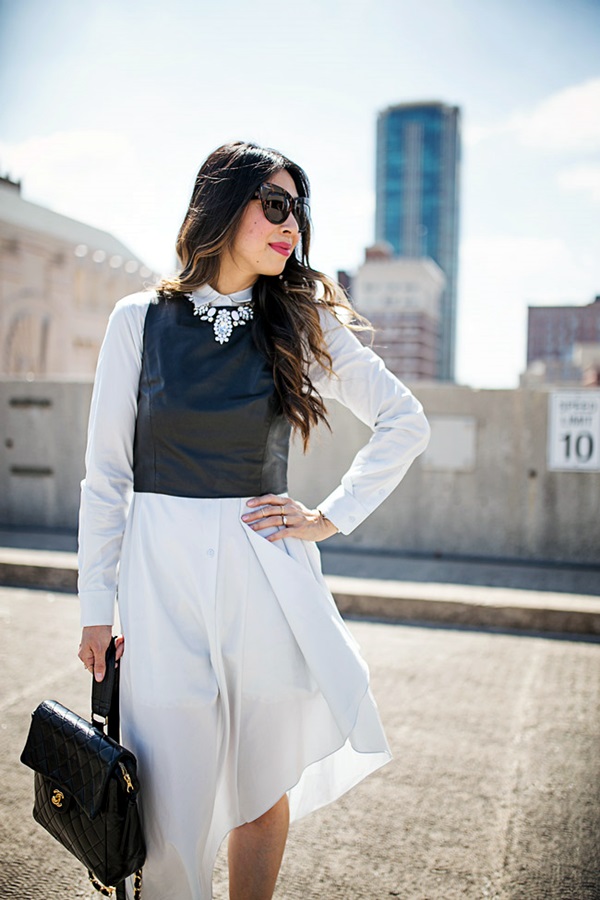 This is among favorite ideas to make most of your classic white shirts this season for super comfortable, work – appropriate look. You can pair them with ballet flats or boots to look absolutely adorable.
White Button-Up with Fringe-Trimmed Skirt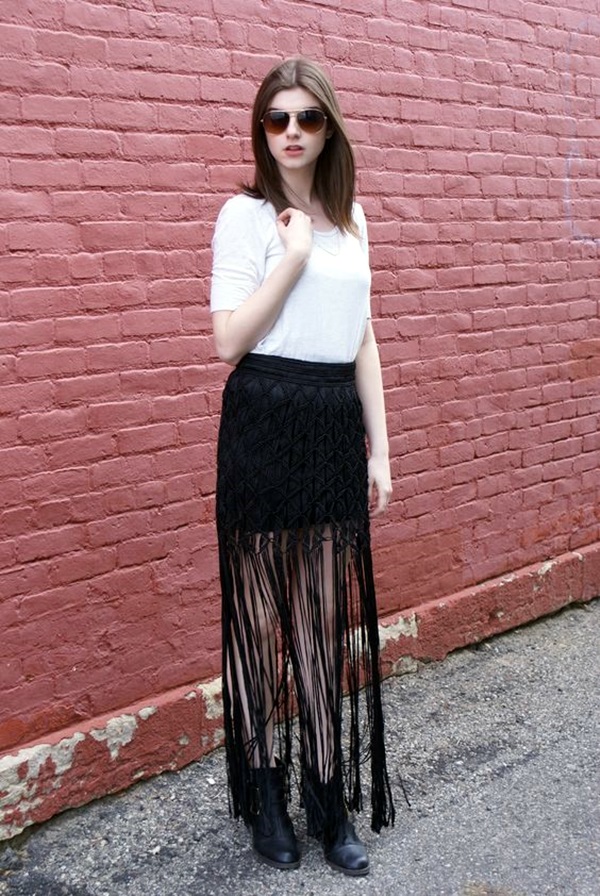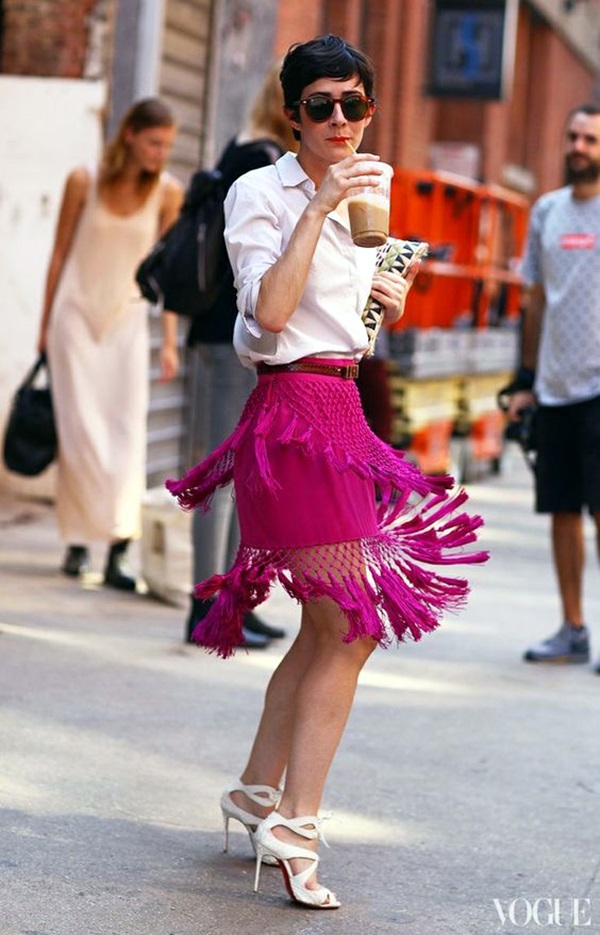 For a boho-chic look this summer season, matching white button-up with a fringe trimmed skirt is an excellent combination to brighten up every place you enter in your daily routine. A pair of eye-catchy sunglasses looks amazing with this outfit.
White Shirt with Grey Suit Trousers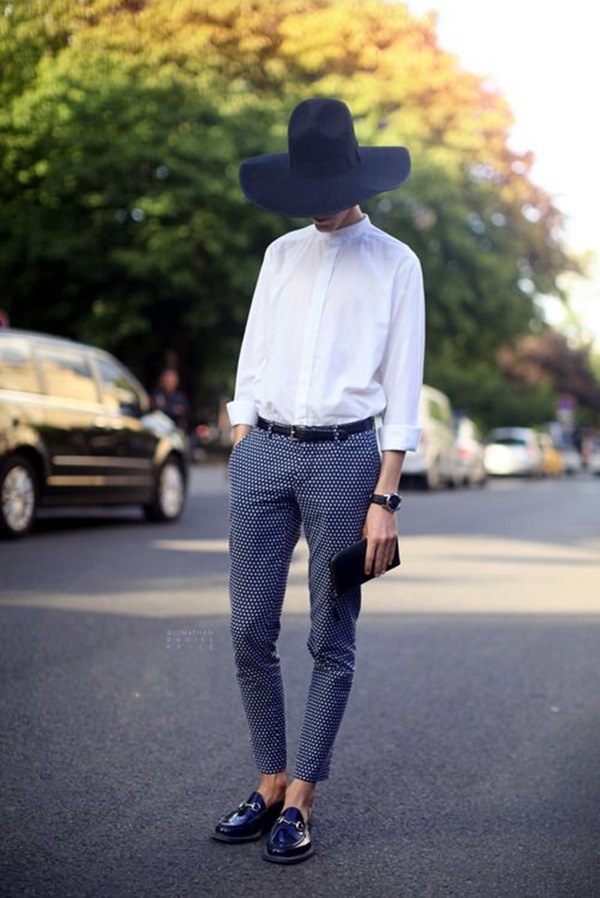 Pairing your striped white button down with a grey suit trouser and grey sexy heels makes your look appropriate for long official tours in spring season. Try to match them with bold striped shirts to add more glam-up. Adding black tie and matching black oxford shoes make you look stand out. Here are some graphic tees outfits ideas are simple sensational in enhancing women's style and increasing their fashion statement.
White and Waistcoat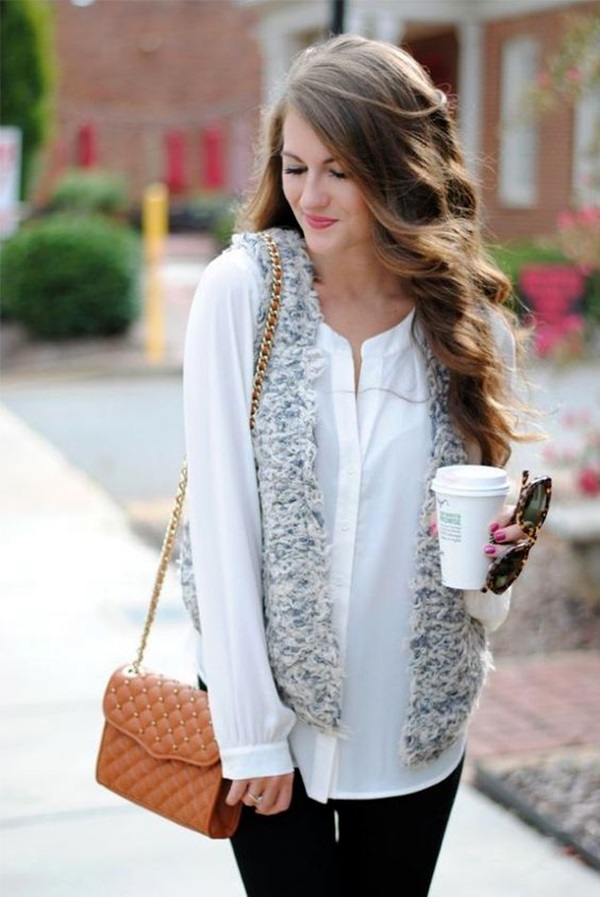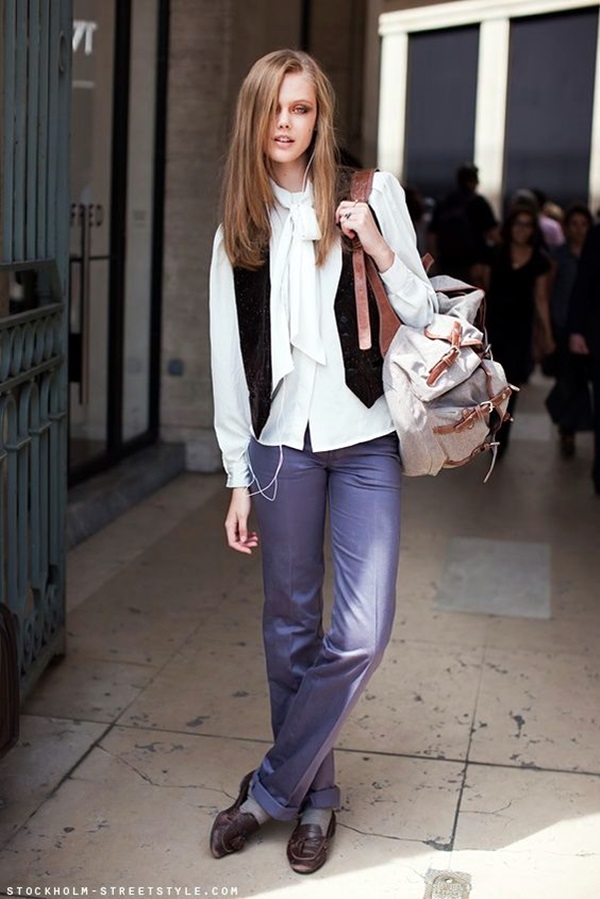 White shirt and contrasting black waistcoat is always a winning look. Make it more casual with a pair of blue jeans and sunglasses. You can wear it for any occasion from normal parties to business meetings with its outstanding simplicity. It's among easiest ideas to make most of your classic white shirts this season.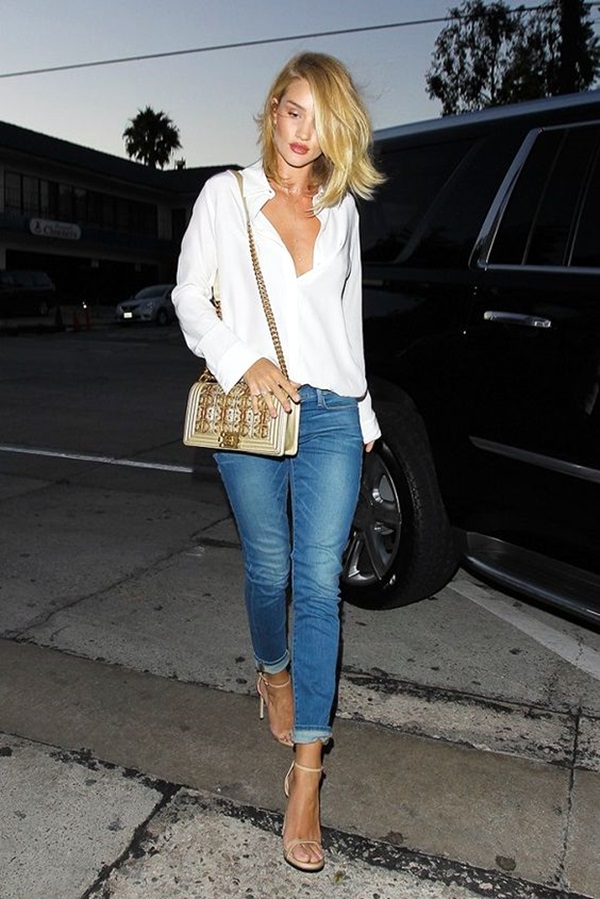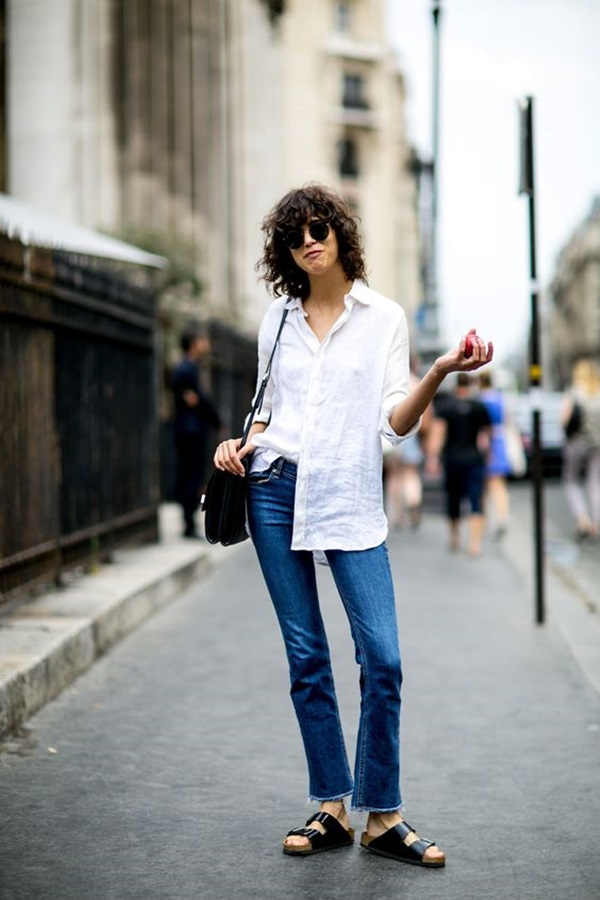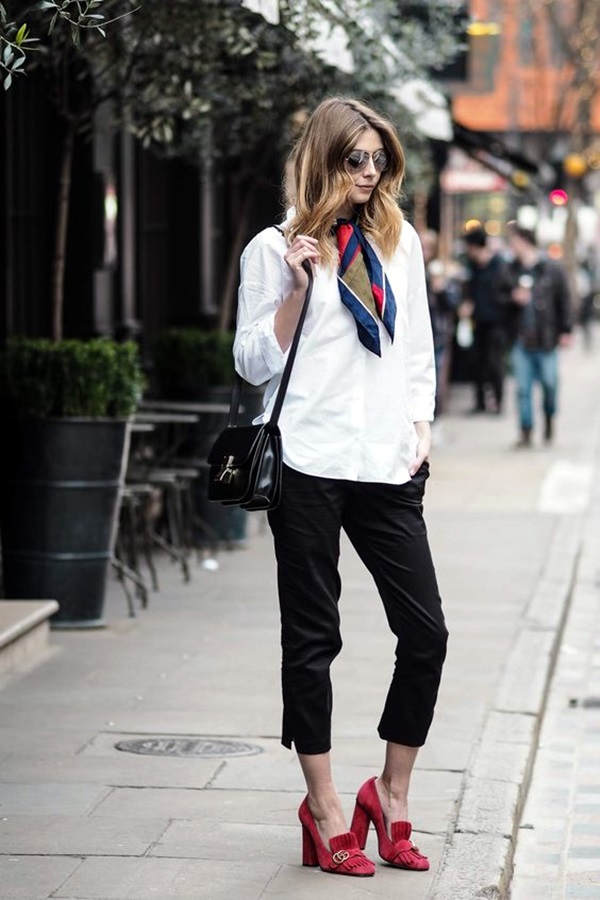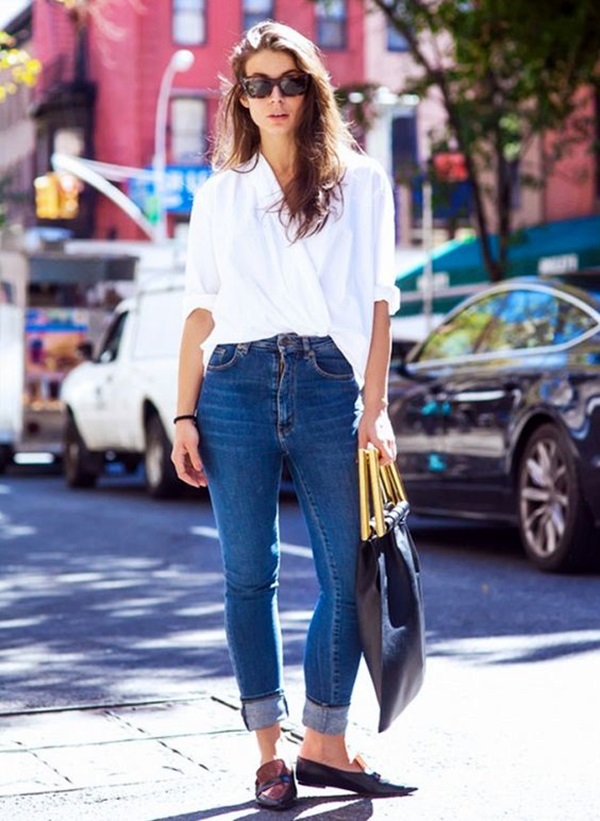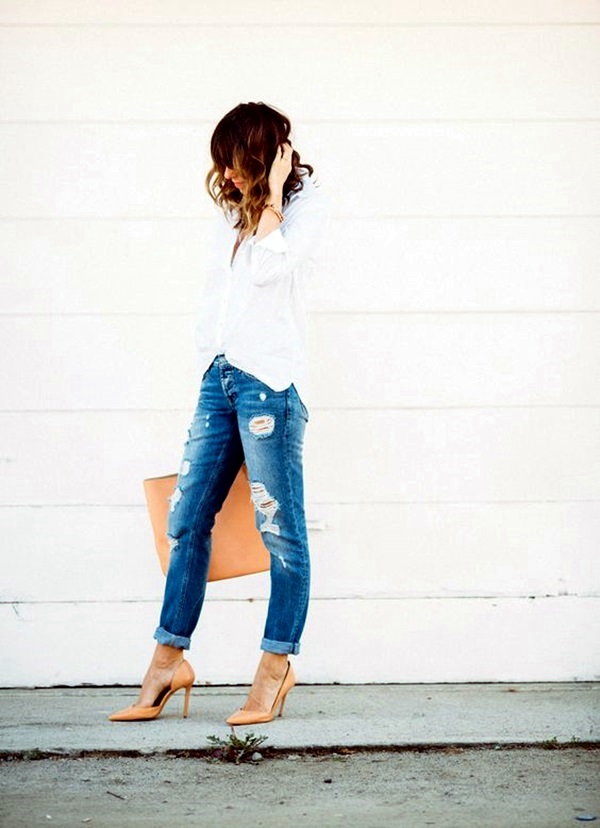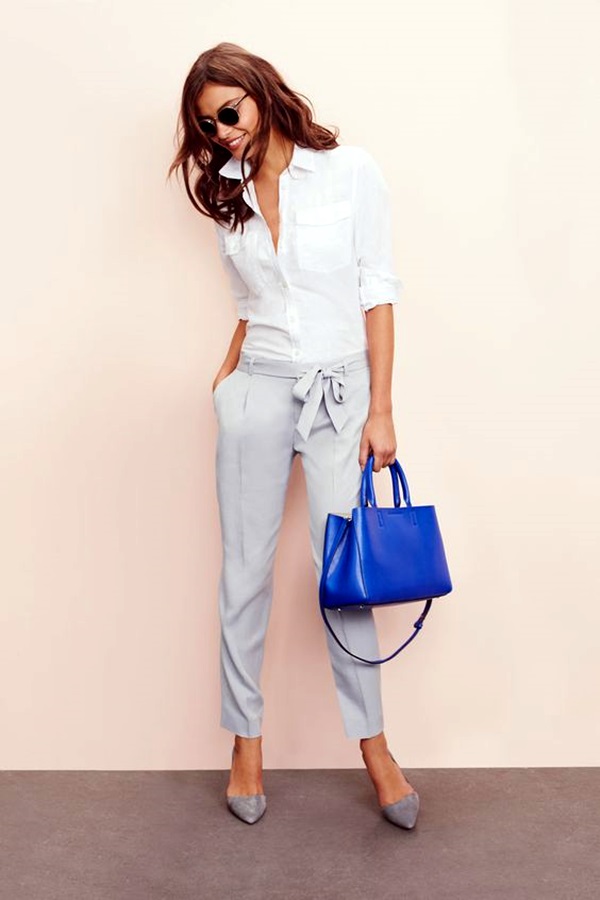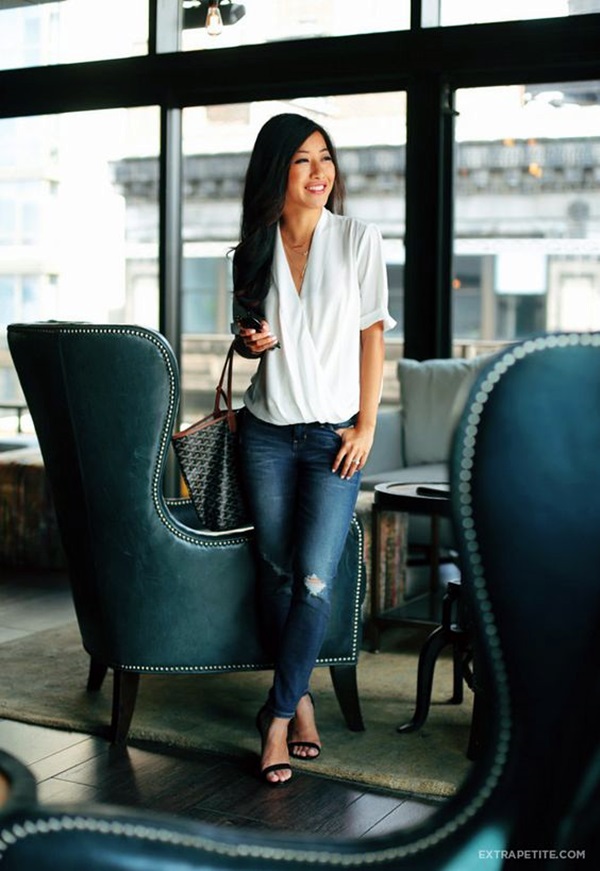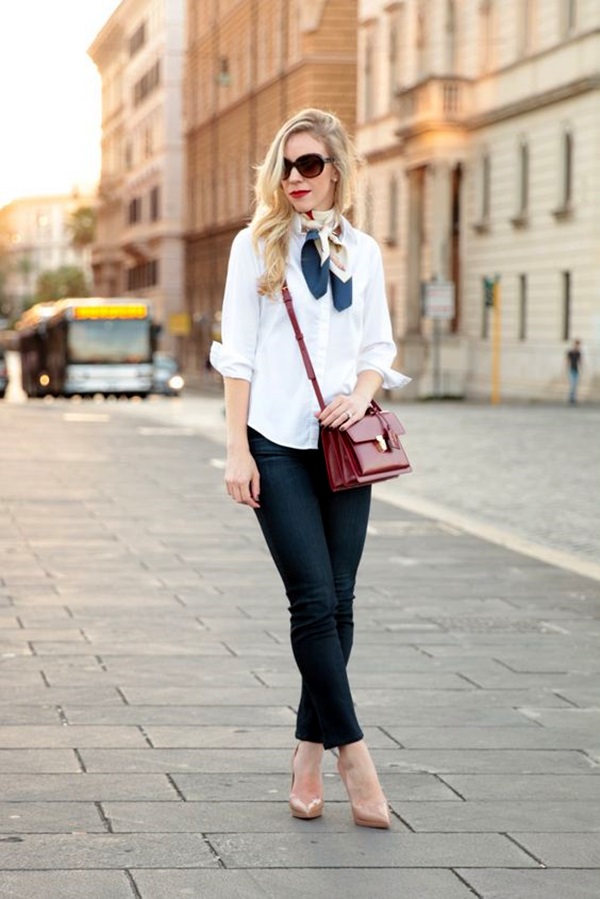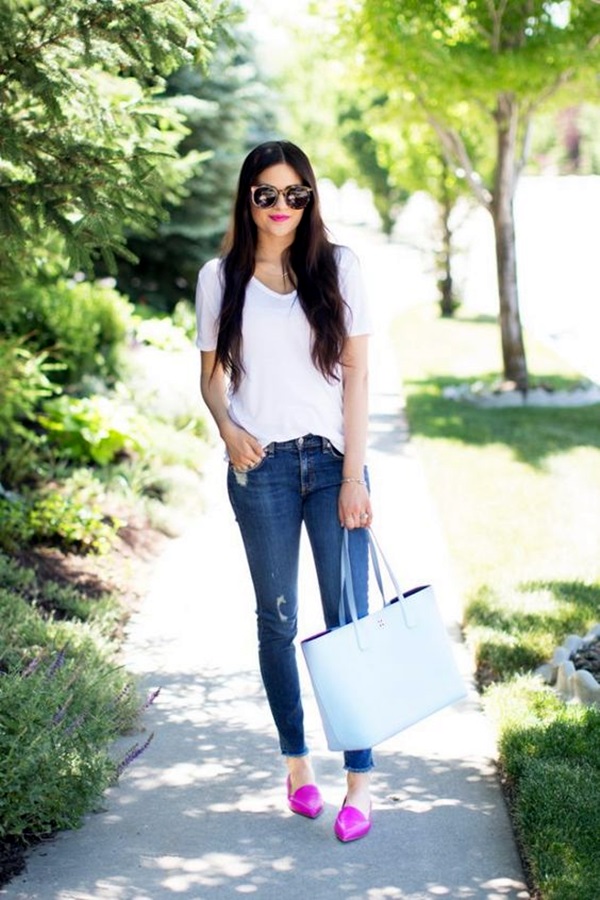 So, remember to choose a white shirt which suits your lifestyle whether it's for weekend or long working days.