There are few types of outfits we usually feel can carry comfortably and love to wear at almost all occasions no matter big or small. Harem pants are one among those pieces as they are a trendy bottom wear for both men and women.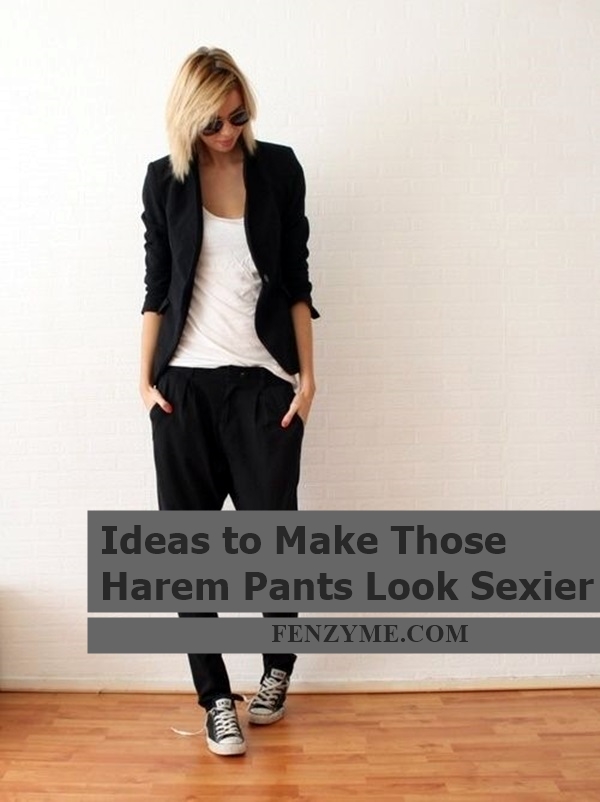 These pants are made of lightweight fabrics and continue to be in style for quite some time now.
Harem pants are tapered from the ankle people, with side flaps on the hip line.
People from outside India or other far way countries take these pants in the form of Pajama trousers.
These pants can easily be matched with any outfit and the result will be always positive giving you outstanding look.
Ideas to Make Those Harem Pants Look Sexier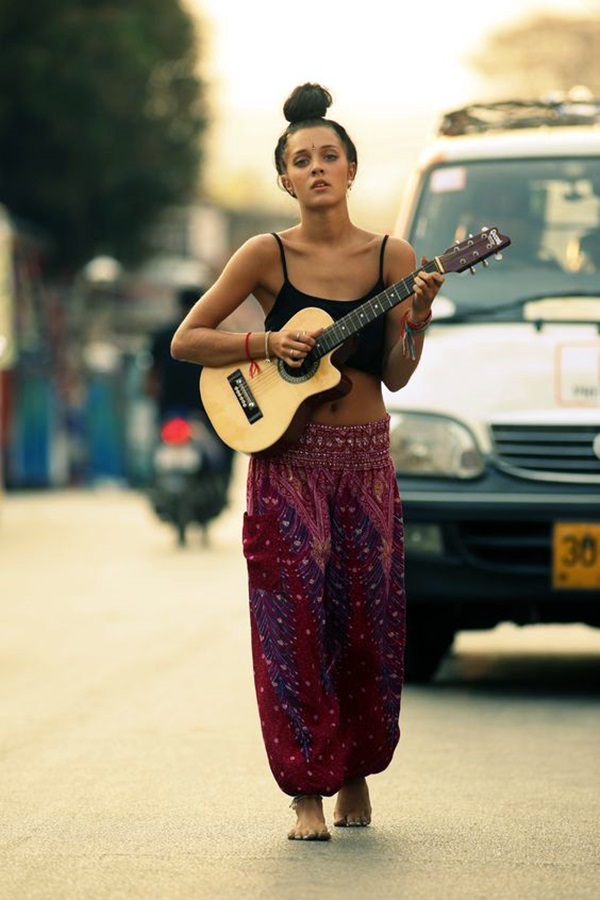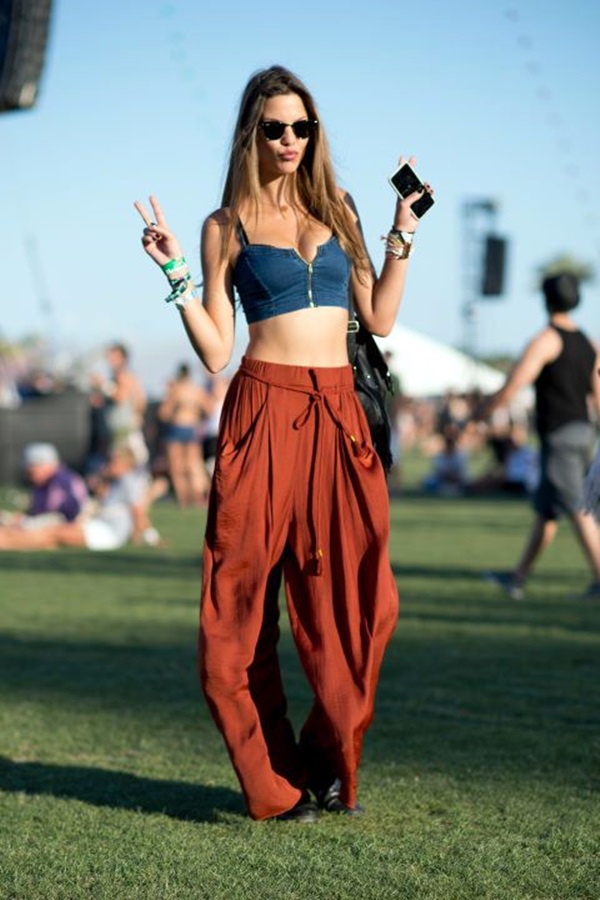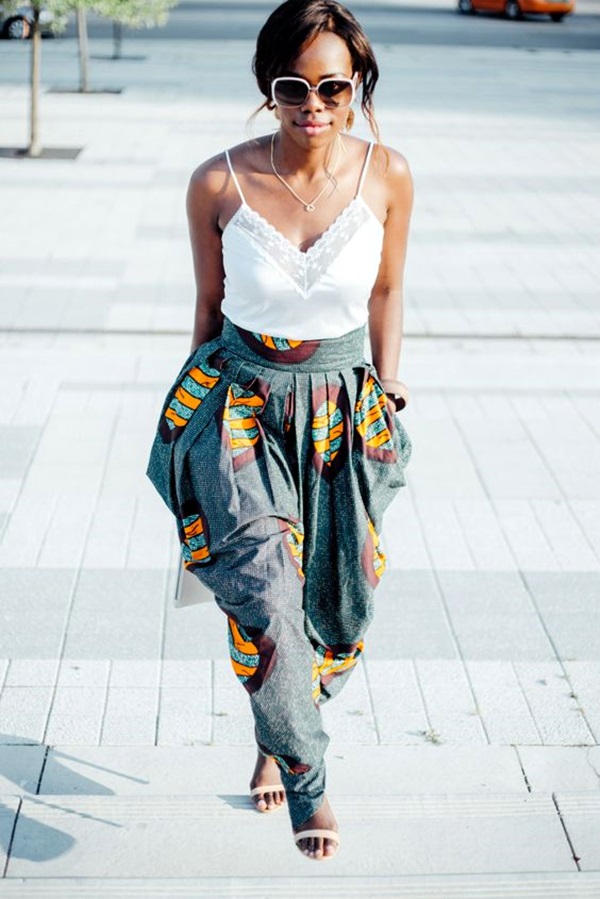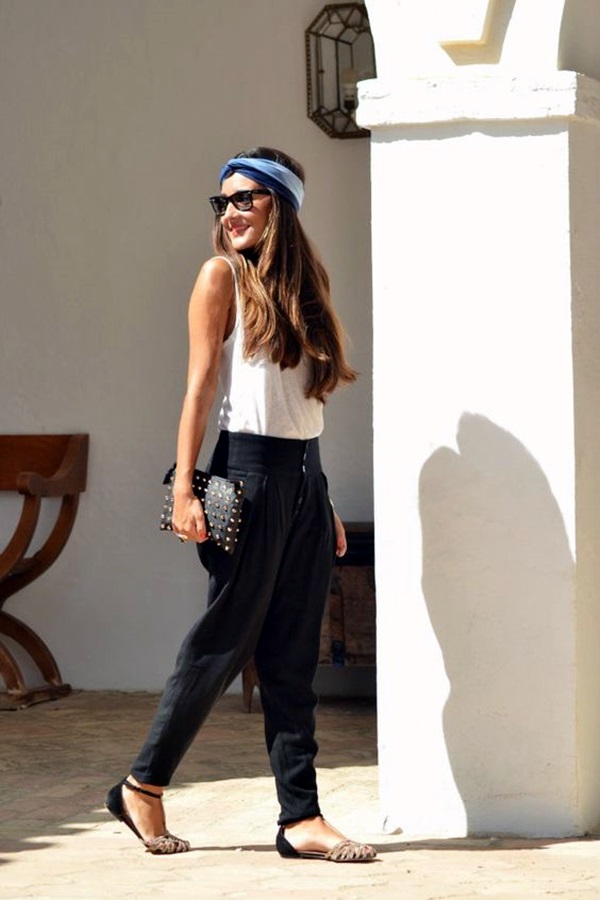 Here are jogger pants outfit which proves to be latest trend to provide you comfort while walking, instead of those old loose pajamas which you use to wear for night walk-out. Below are the best stylish ideas to make those harem pants look sexier, chic and trendy and they may inspire you to create your own unique and beautiful looks.
Harem Pants with Peplum Tops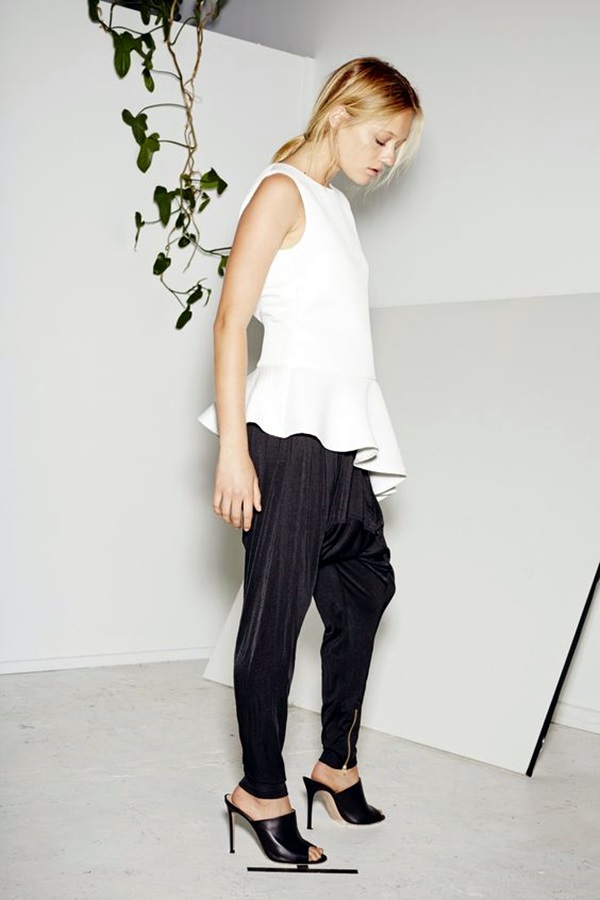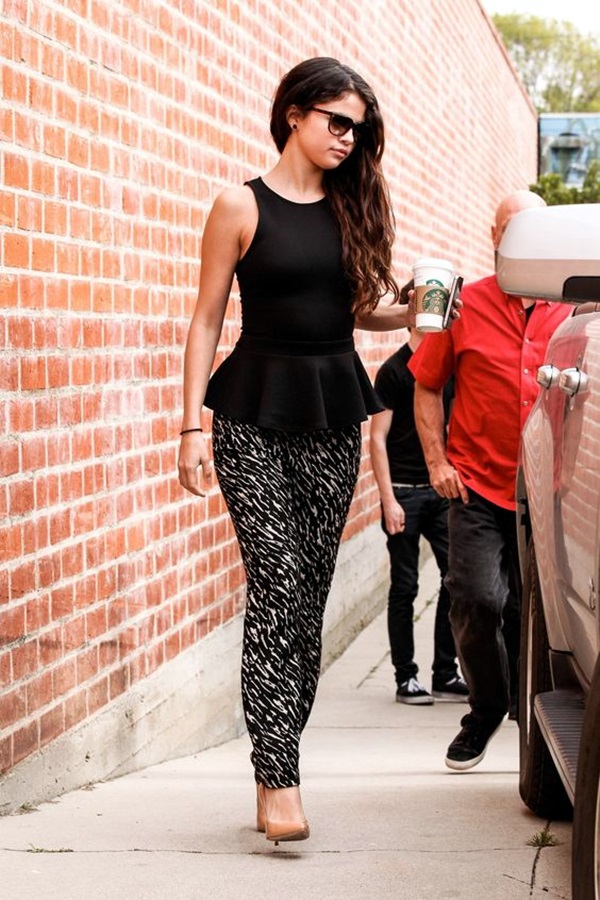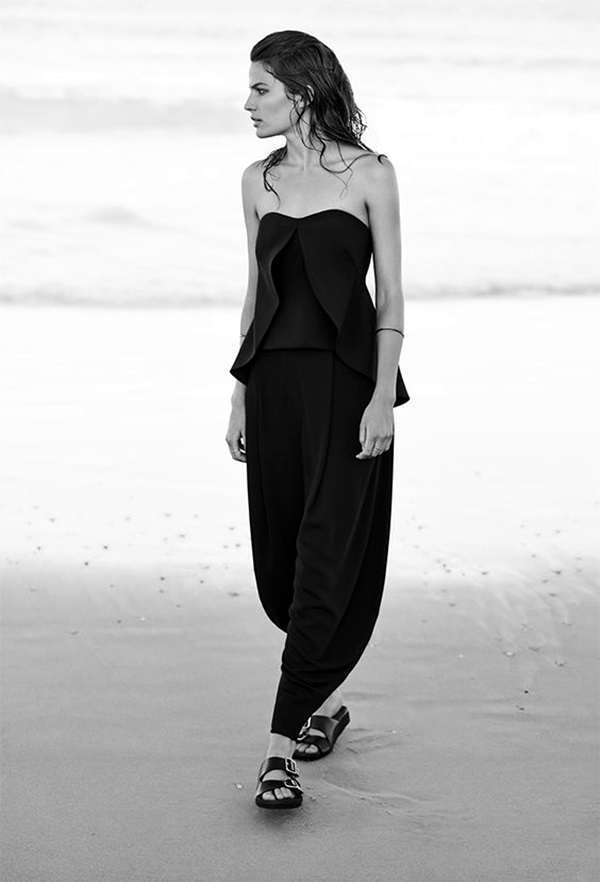 Peplum tops is another name for fitted tops and harem pants set a perfect combination with these tops. A women wearing colorful harem pant with a teal peplum top looks hot and absolutely gorgeous. To make your attire look more casual and attractive, try to pair them with sleek sandals. You can also make your outfit look unique by matching it with a panama hat to look extremely beautiful.
Harem Pants with a Corset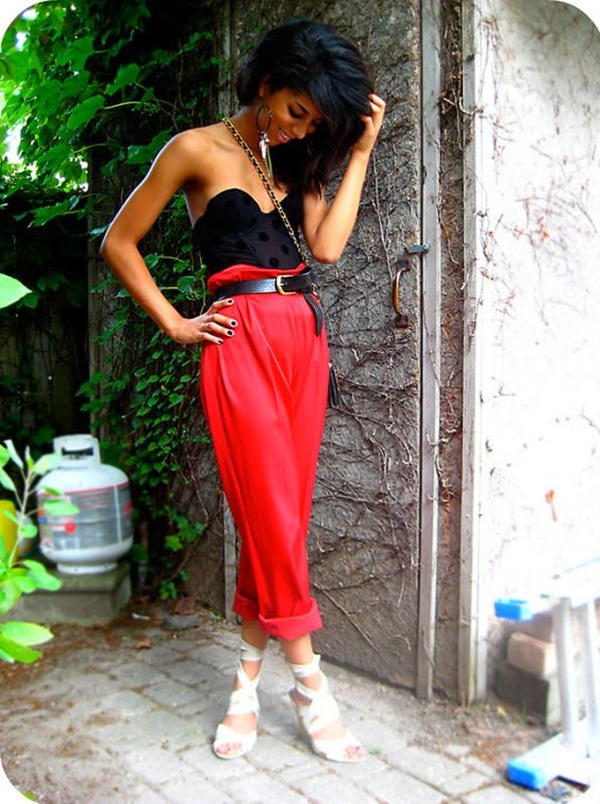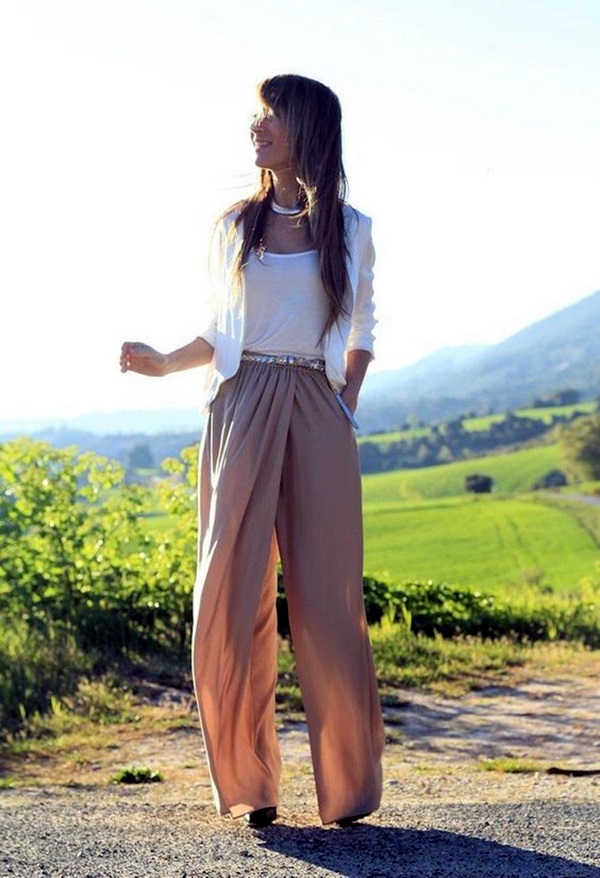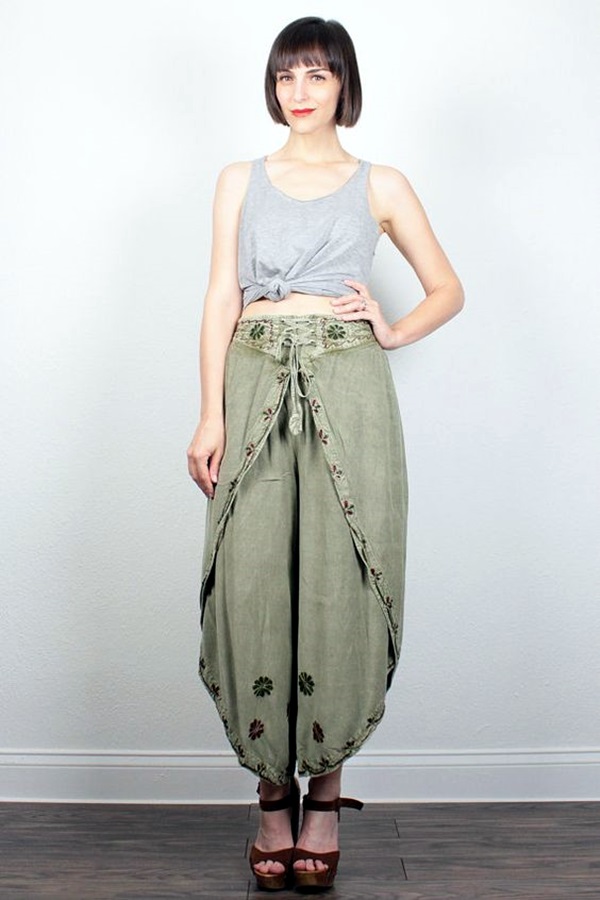 Wearing harem pants with a knitted corset instantly makes you look classy and stylish. This is one of the most simple, comfortable and stylish ideas to make those harem pants look sexier. To make your look more interesting, you can add a round hat or a small turban to make it more appealing to others.
Add some simple accessories like bracelets and a statement necklace and wear it confidently.
Harem Pants with Simple Basics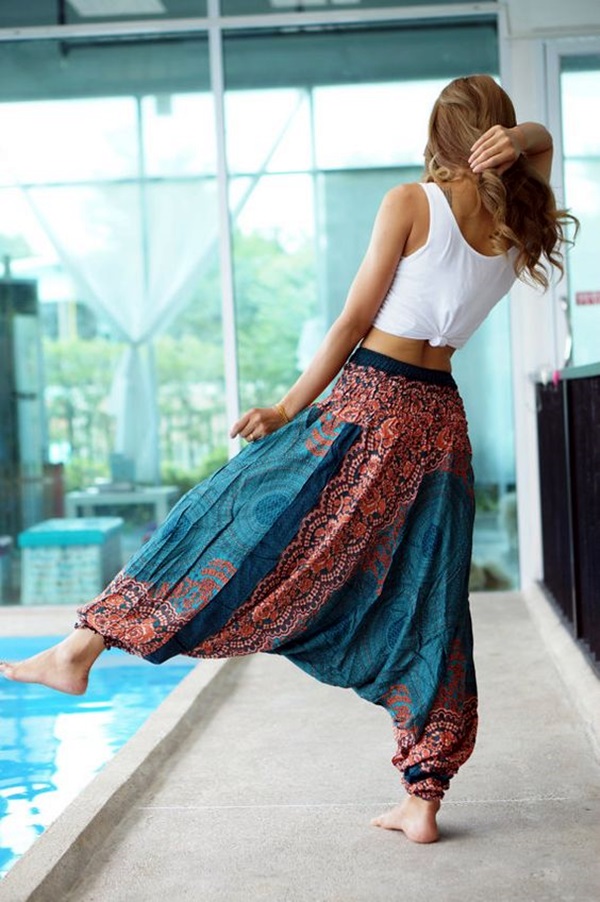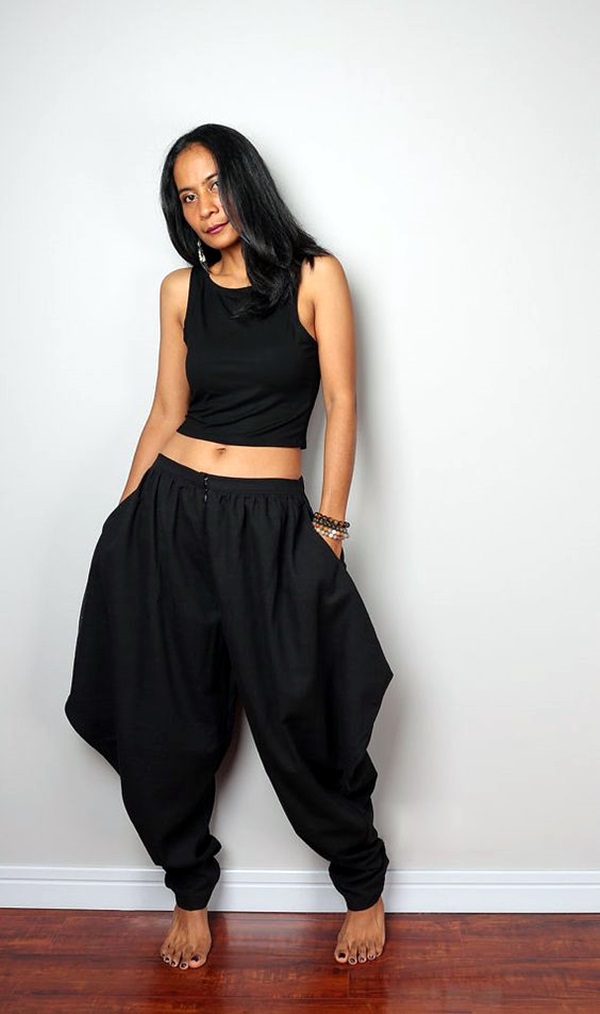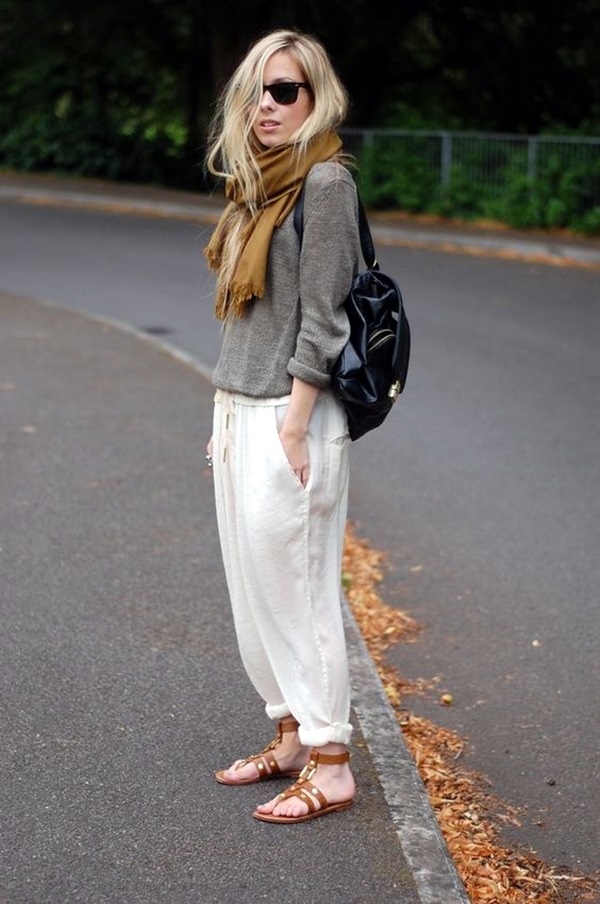 One of the sexiest and safest ways to wear your harem pants is to style them with simple basics. The best feature of harem pants is that they come in all sorts of prints, so simple and textured color combinations are always a good way to enhance your beauty.
Suppose you want to go for meditation or dance practice classes, harem pants will make you feel relaxed and the lightweight fabric makes them a perfect choice for enjoying springtime outings with friends.
Harem Pants with Tanks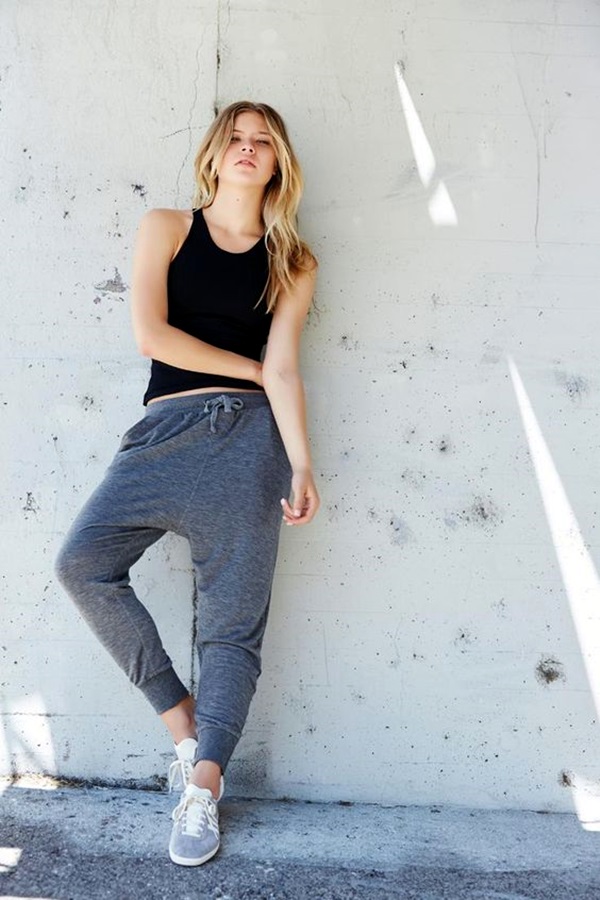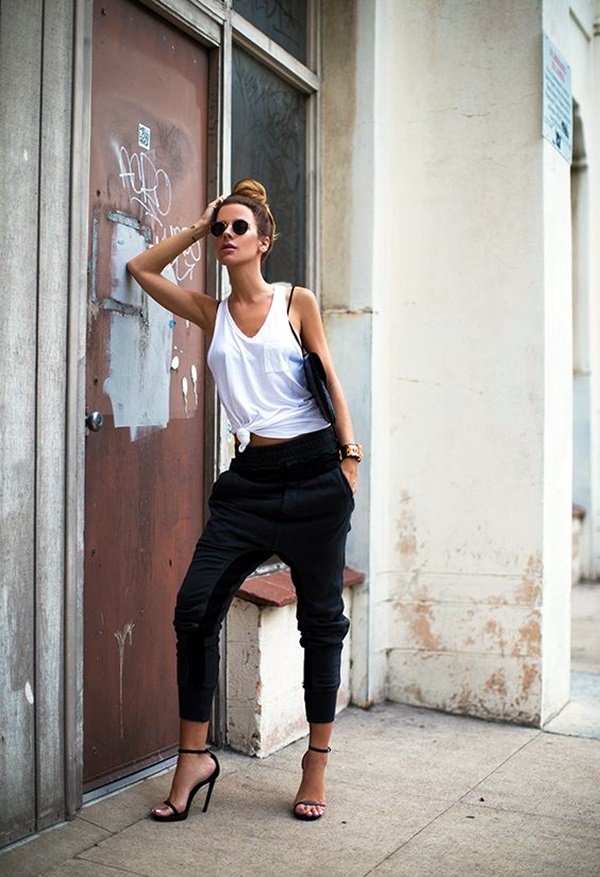 If you are planning to go out for weekends with friends or colleagues, then pairing harem pants with tank tops proves to be other amazing stylish ideas to make those harem pants look sexier. You can choose a black colored harem pant as black is the hottest among all other colors and pair it with silk tank for captivating look. You can accessorize it with fancy heavy bracelets and carry a black small size leather purse which will compliment your top. Here are some ideas which will be very helpful for young girls and ladies to play with their skinny black jeans.
Harem Pants with Blouses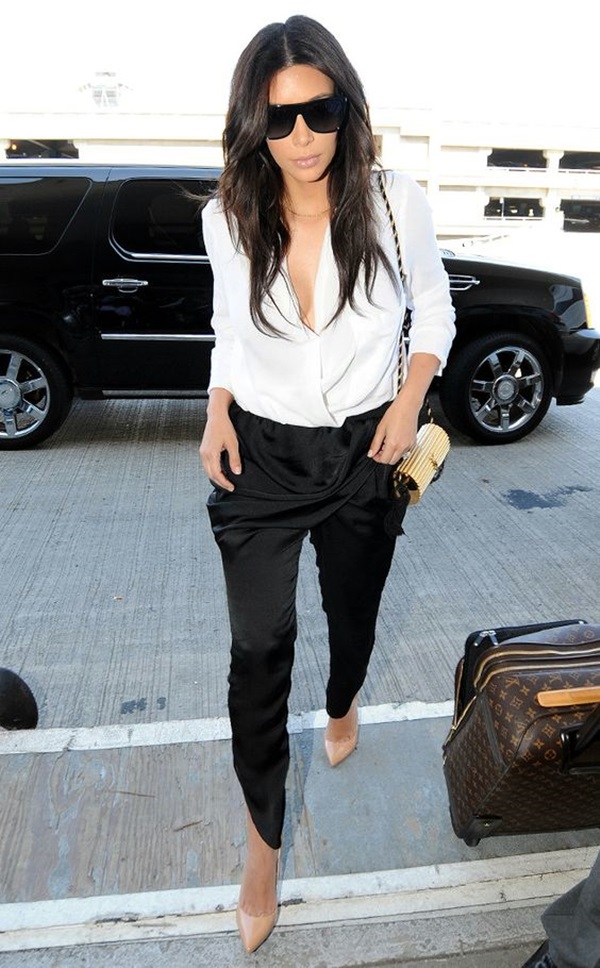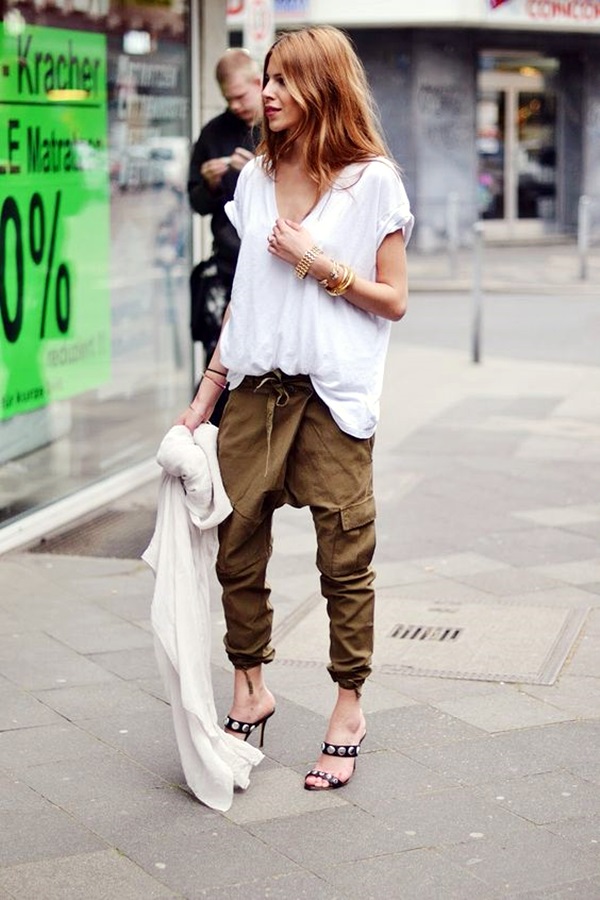 For a trendy and unusual look, wear harem pants with a nice fitted blouse. Try to choose colorful and stylish harem pants in colors like – blue, pink, purple or orange and pair them with designer tops or blouses such as – floral, animal prints and polka dot tops.
The attire looks fabulous when you wear it for late night parties with your college friends or boyfriend.
Adding high heels gives a sexy look to you and makes your evening even more memorable.
Harem Pants with Tees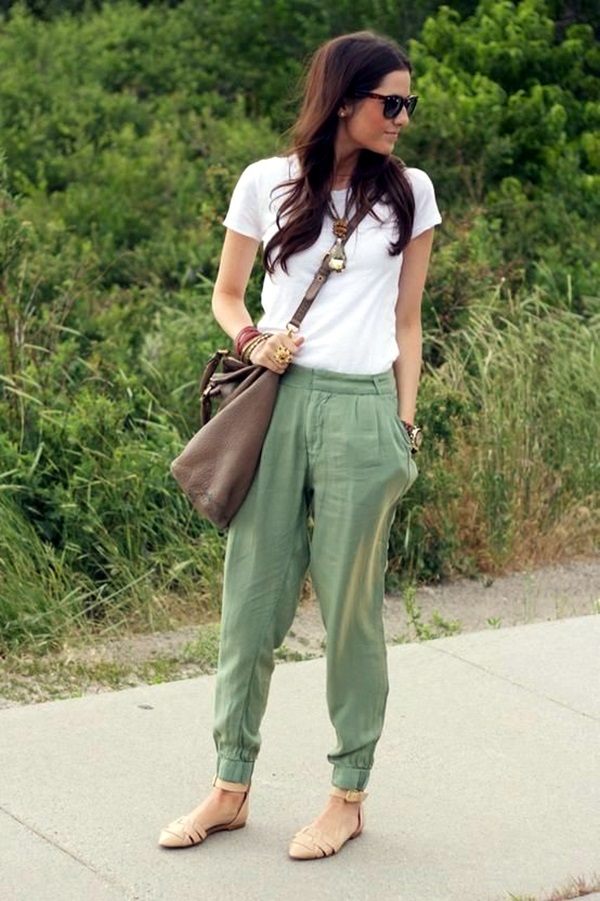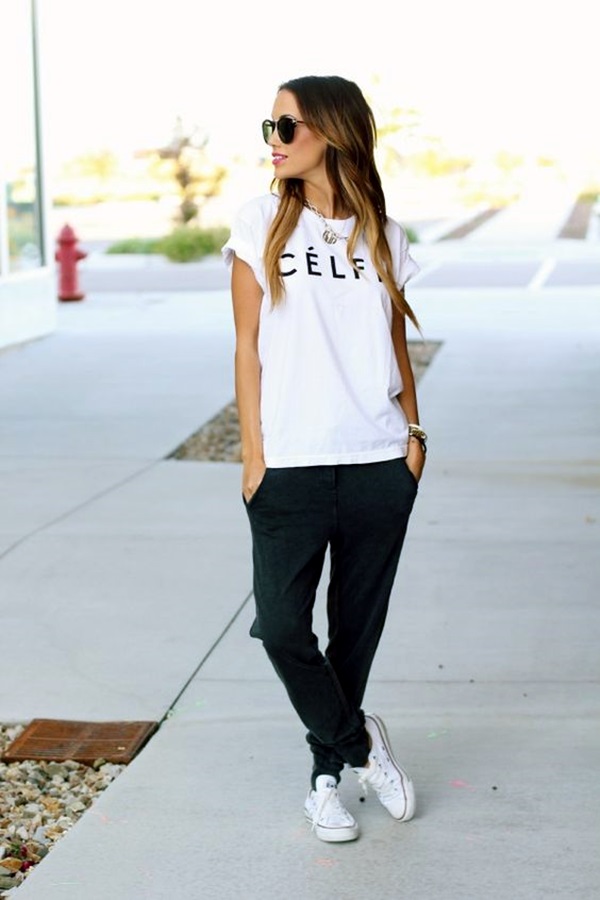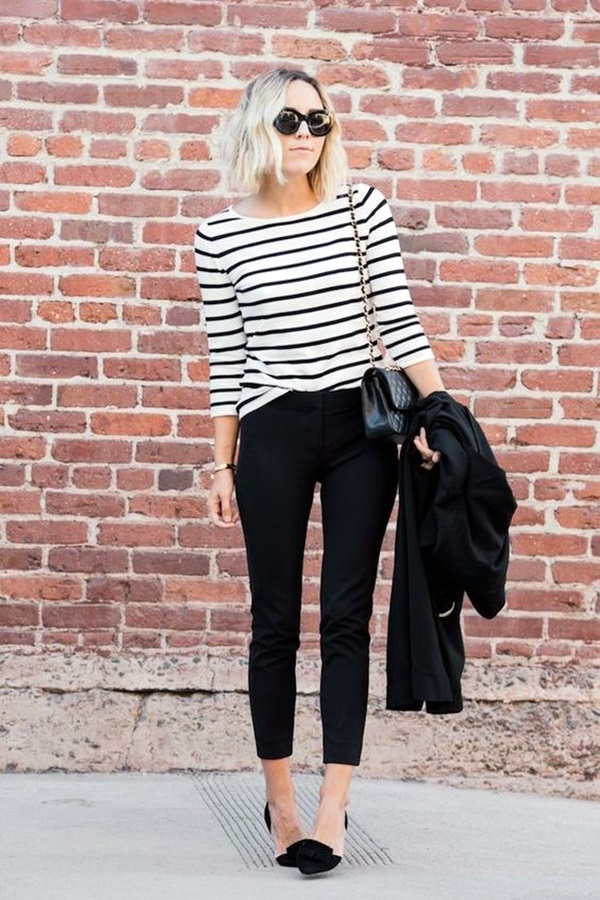 Make your style personal and unique by choosing a nice colorful pair of harem pants and pair it with a nice fitted black t-shirt. You can also throw a cardigan in grey or cream color as they are among stylish ideas to make those harem pants look sexier.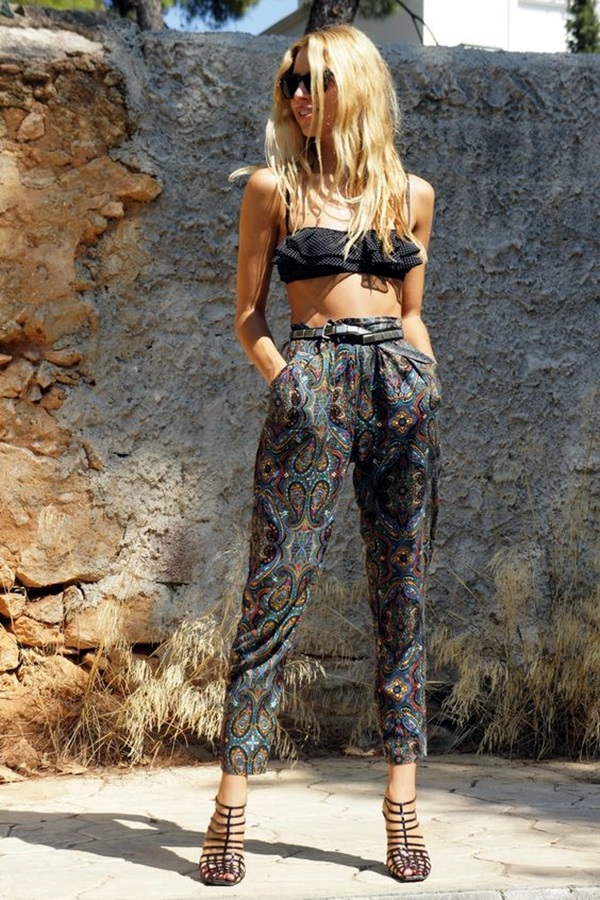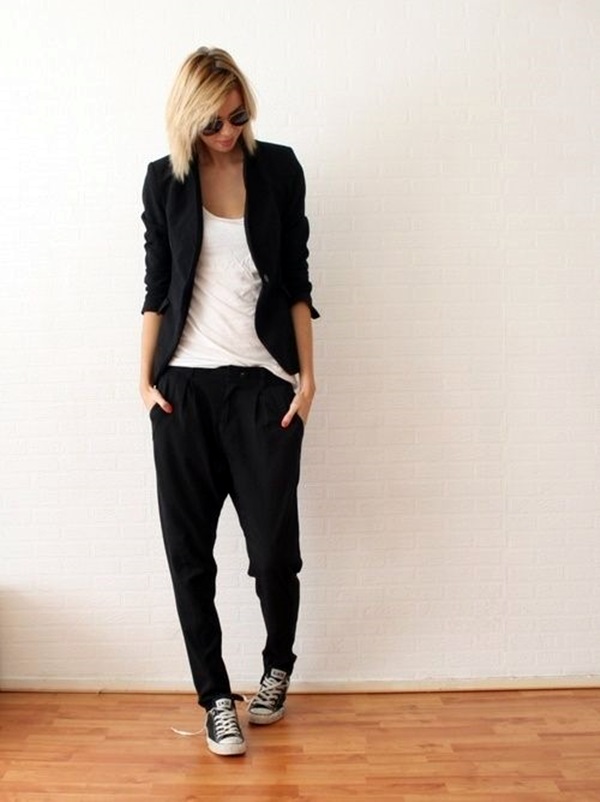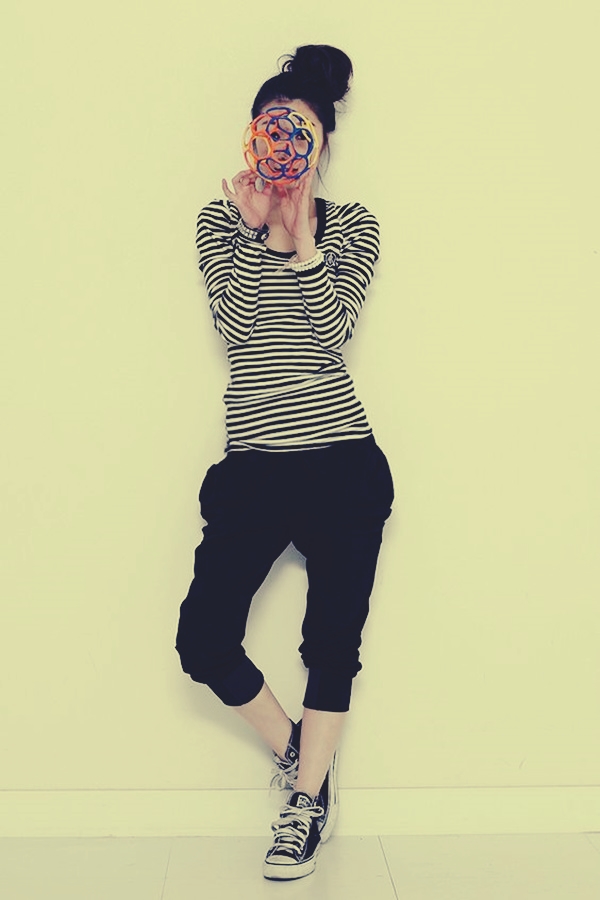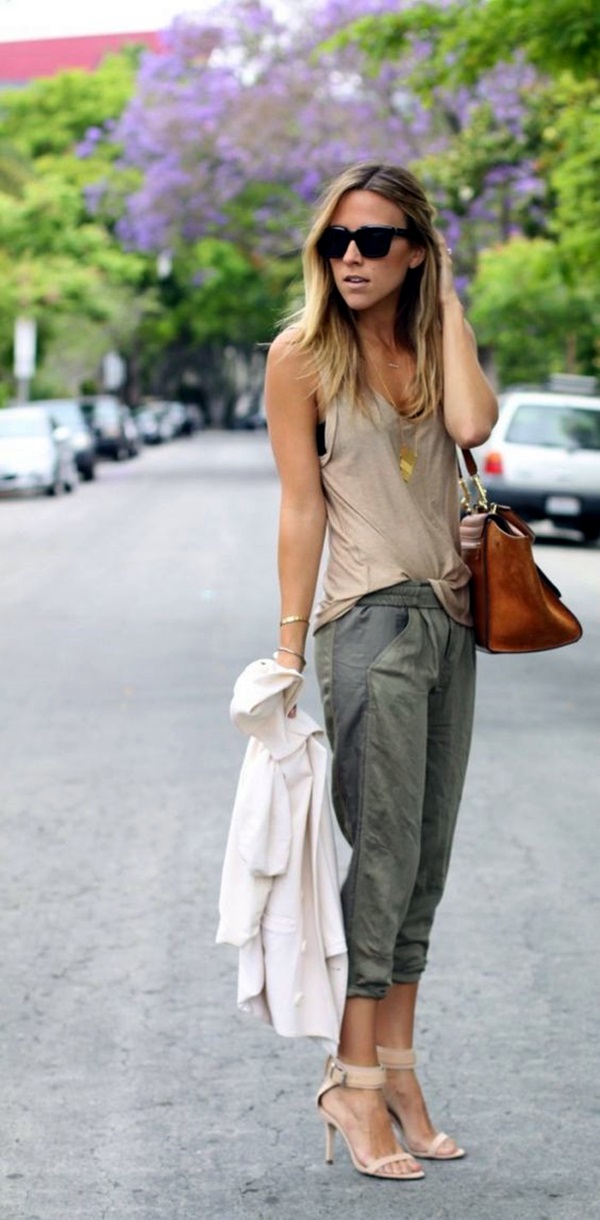 So, if you have any questions in your mind related to harem pants, please refer the above-mentioned stylish ways about what to wear with harem pants to look great, chic and trendy.