How about trying something new this summer? No matter what your taste is, there are many things you can add to your wardrobe – A regular dress, a pair of sandals and off course a pair of denim cut-offs. Be it a short, lose, high waist or some combination which you can try this year to look more casual. You can wear it in streets and beaches and it is incredibly comfortable.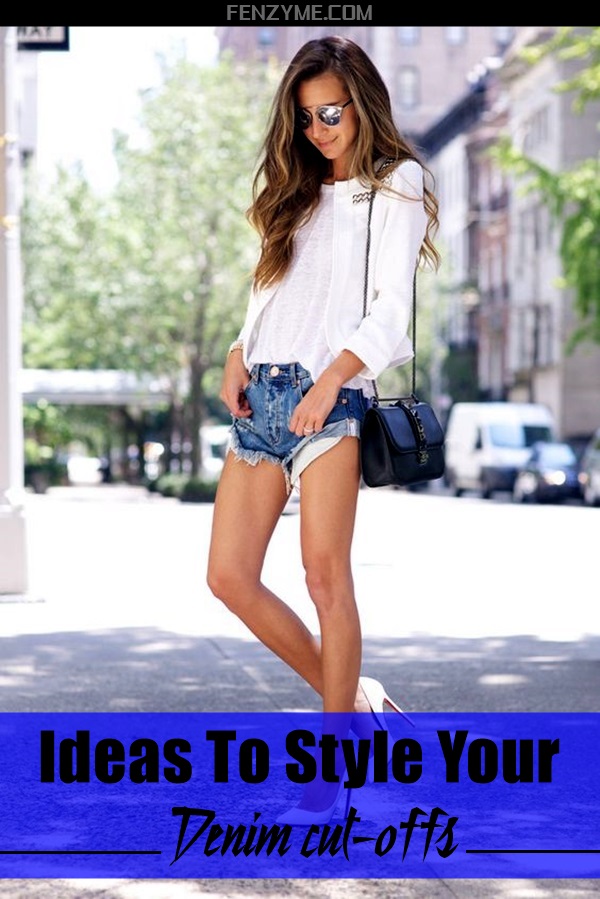 There are many ideas to style your denim cut-offs this year and totally depends on you which one you like the most. So here are 10 of the coolest looks to inspire you to start wearing denim cut-offs right now. We suggest some cute Sunday outfit ideas to get a break from your daily work outfits into one that will grab everyone's attention and you will feel much comfortable.
Ideas to style your denim cut-offs
Ripped jeans short+ tee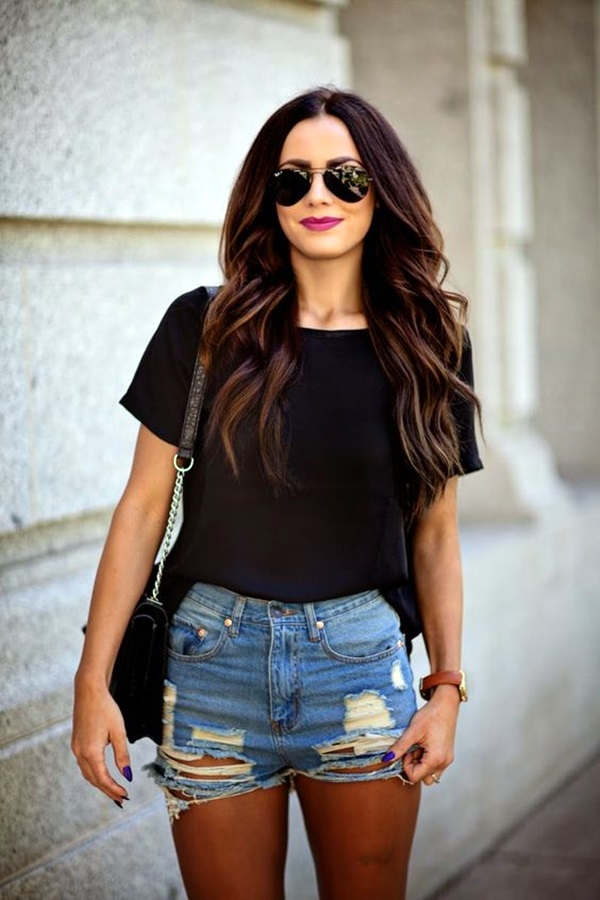 There is a kind to cowboy look in this style especially when it comes to fashion and lifestyle. People generally love tee as they are perfect under jacket and look great as "half-tuck" in jeans or capris which can be opted on causal days. Added cool–wide brim hat gives a good impact.
Cuffed Denim Shorts+ Striped T-shirt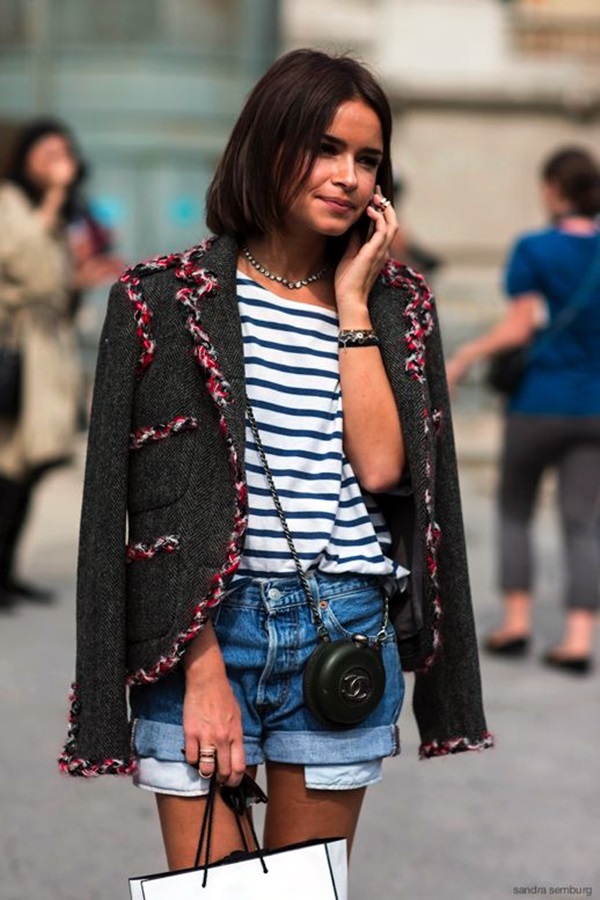 Keep it simple yet cuddly. Trying this look is very comfortable and true to size. It is classy and versatile look. Denim shorts give a deconstructed feel with sleeveless Striped T-shirt which will ultimately suit you this summer and you can keep it for the years to come.
Frayed jeans+ Button down shirt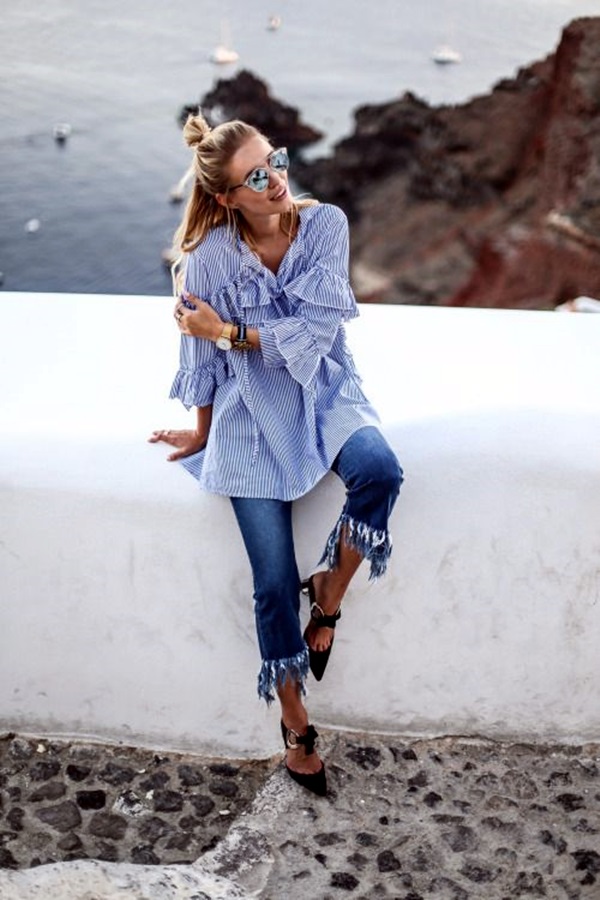 People who always try new things and want to look crafty then this one is for you. Gathering a long t-shirt from your boyfriend's wardrobe isn't that difficult with jeans having a whiskered finish. That's all what you need with a button closure. . Do you also want to be like them; Ah! I know you want. So here are certain ways to unleash boho babe inside you
Structured Blazer+ Black denim shorts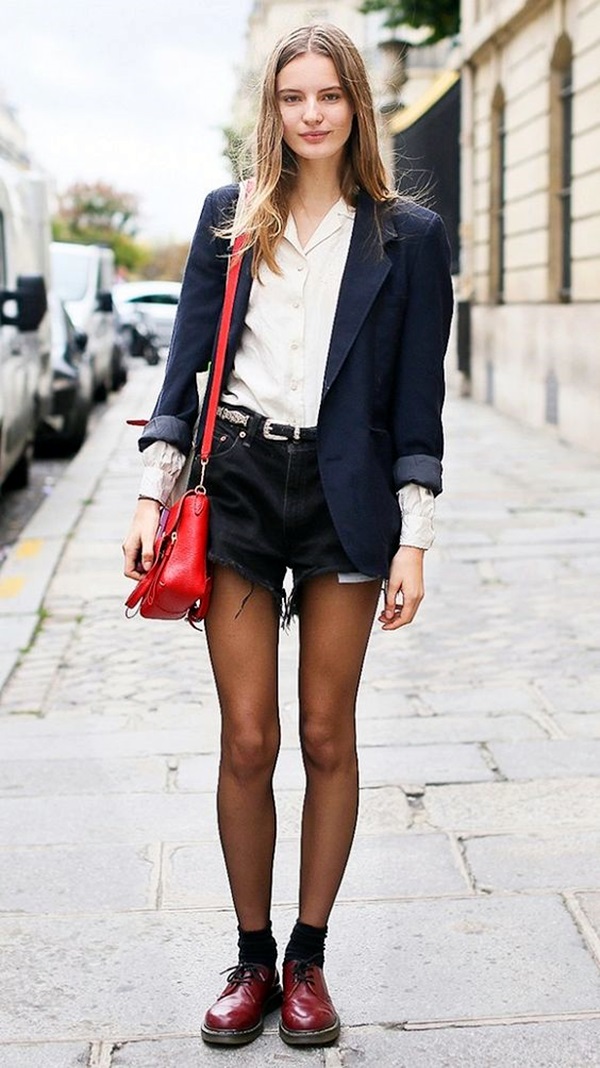 Blazer always gives a well-traveled feel while denim shorts have a rakish distressed finish. You can try shorts having multiple pockets for added practicality.
Graphic sweatshirt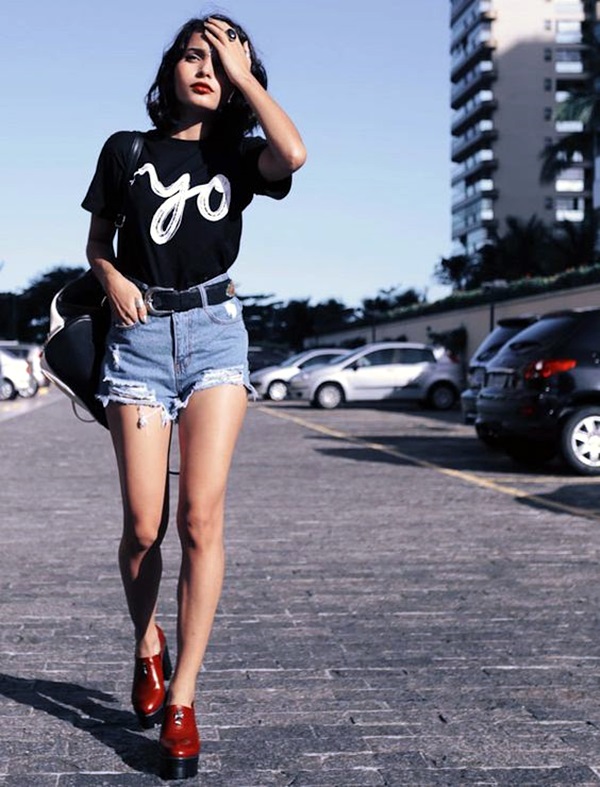 How about trying something new this season? If you want an attractive look then I can recommend you to try bold graphic sweatshirt which feature long sleeves and an extremely shredded shorts. You can try with different graphic styles be it a Pc-man graphic Or Angry Bird.
Casual Lace Top+ Boyfriends fit jeans
How about getting another outfit from your boyfriend's wardrobe and what would be better than his denim fit jeans. His Oversized jeans would perfectly suit you as it would be more updated look and wearing a lace top always give a sheer style.
Silk Top+ Two-Tone denim shorts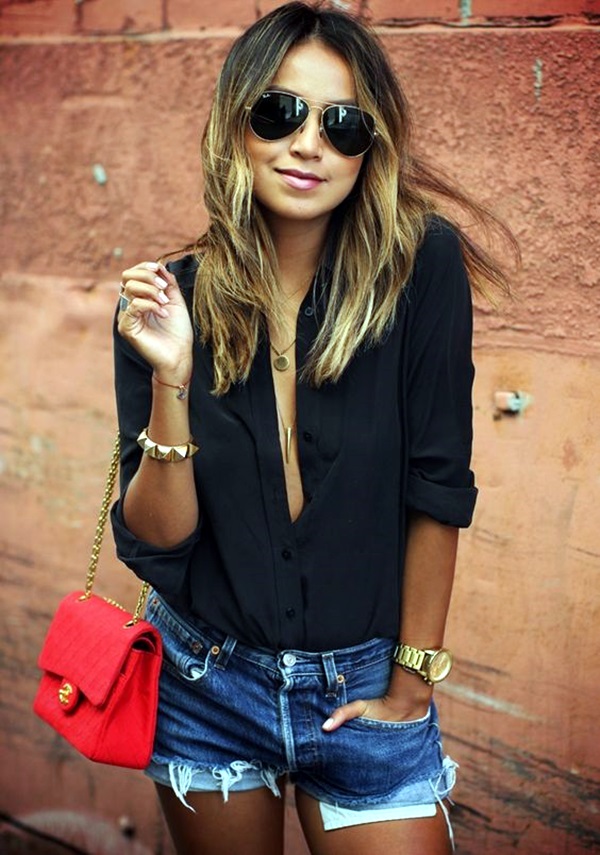 Silk top always gives a high shine finish and has a unique texture. You can select the plain or the shoulder cut-outs which add a flirty touch. Two-tone denim shorts usually features slanted side pockets, back well pockets and an exposed side zipper. It is one of the simplest ideas to style your denim cut-offs.
Cut-off denim shorts + Plain shirt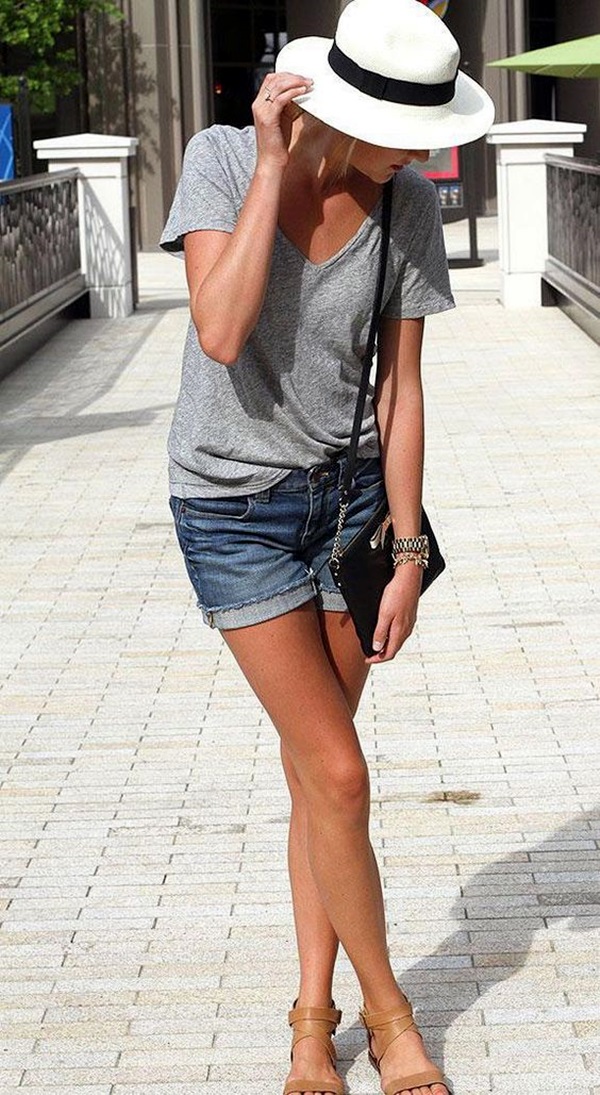 If you are really obsessed with fashion then this one is for you. Cut-off denim shorts always give a rock and roll attitude having frayed leg openings and heavy fading. You can try it with a plain shirt or your boyfriend's tee. Cute outfit ideas that go boom on pinterest comprises of all classic shades that women love to wear to draw extra attention wherever they go.
Light wash denim short+ Long jacket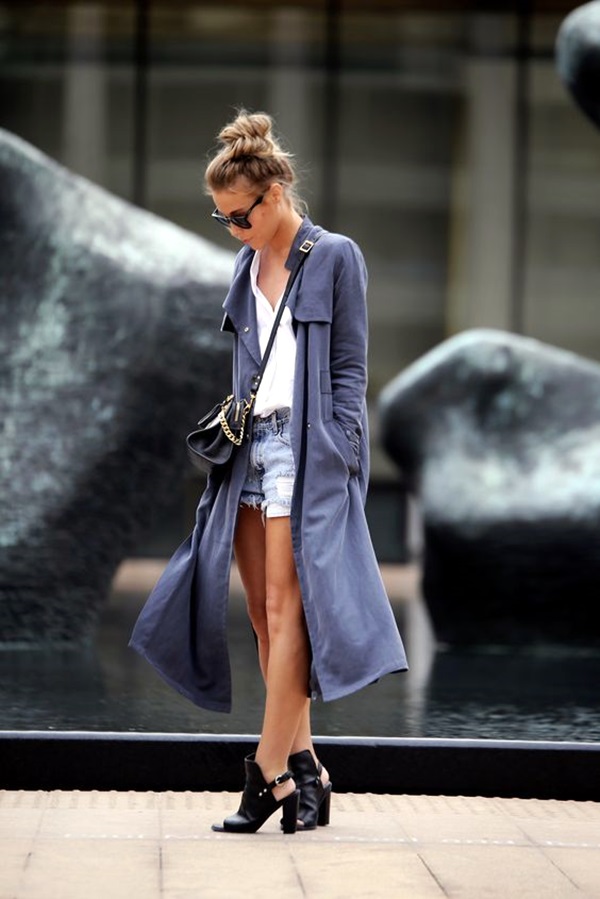 If you want to light denim short this summer then you can go for this having clean wash denim. Their lightly fade color is suitable for beach party but having classic pockets and zip fly which makes it ready enough to be used for everyday wear. And long jacket just gives awesome feeling!
Long sleeve Eyelet top+ Cut-Off jeans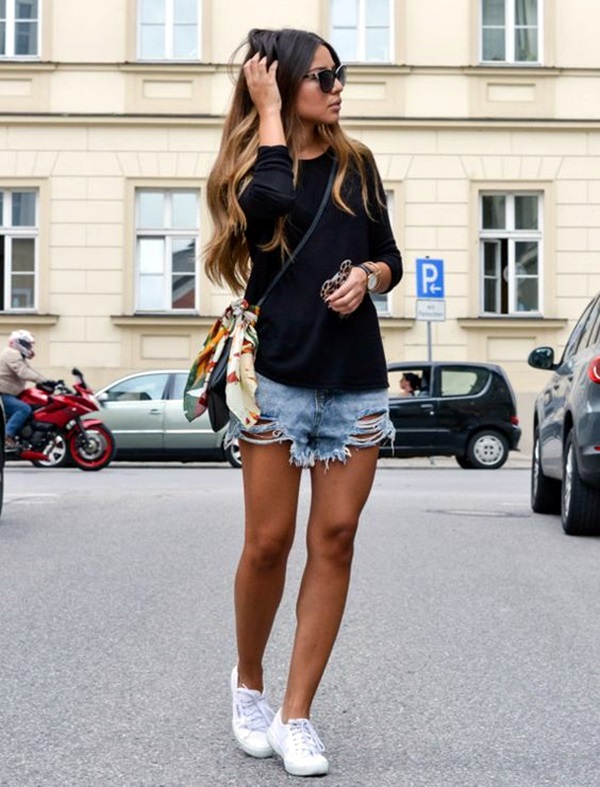 It is one of the season's hottest trends having elasticated neckline for a secure fit. You can team this with your favorite cut-off jeans. Long-sleeves with bell cuffs that all what you need!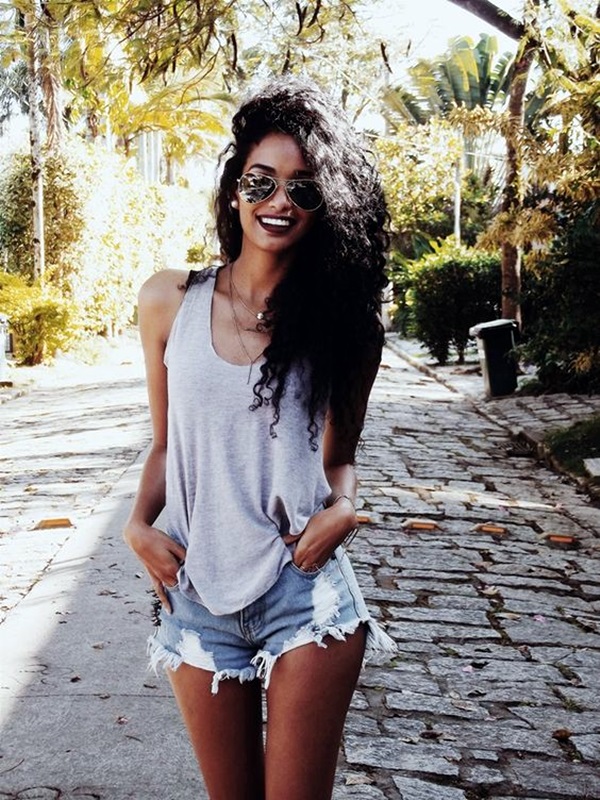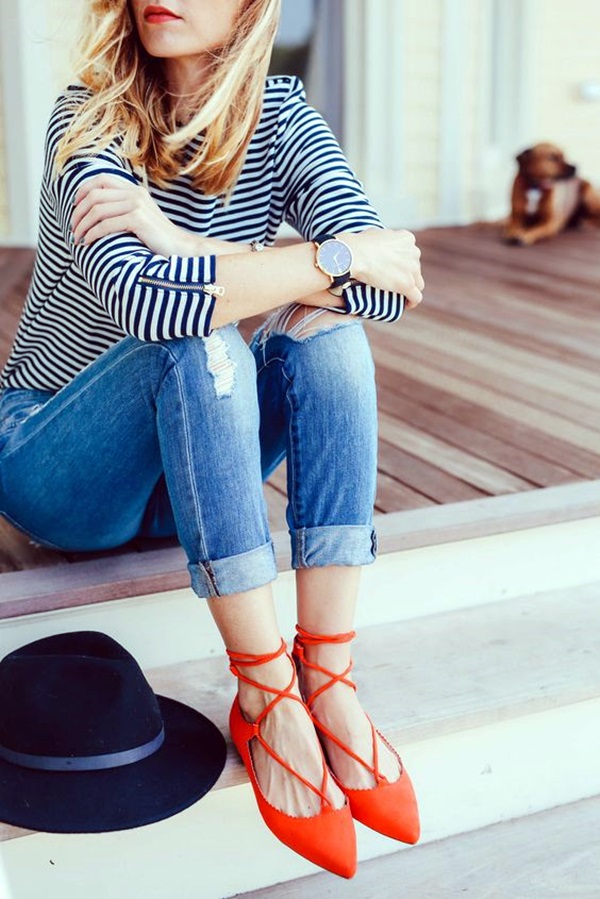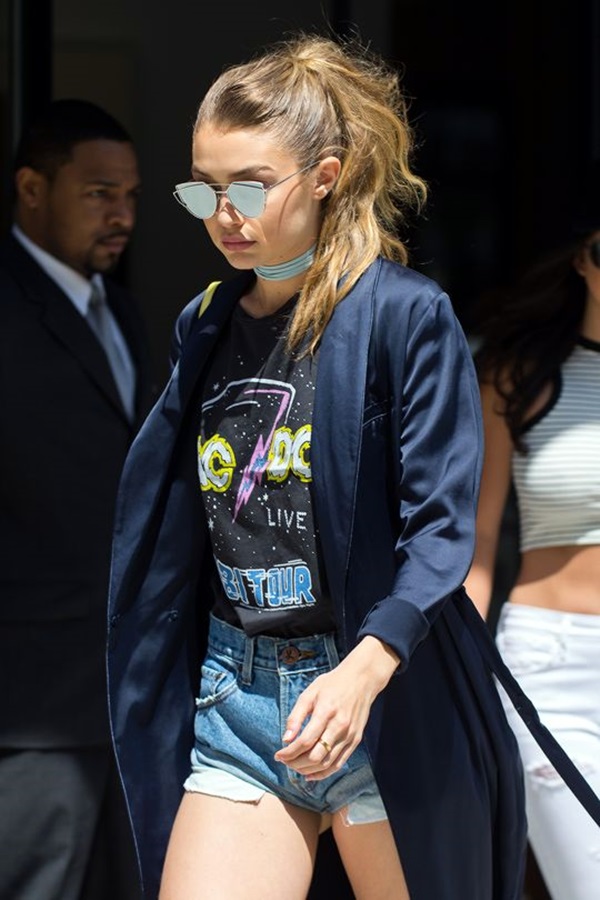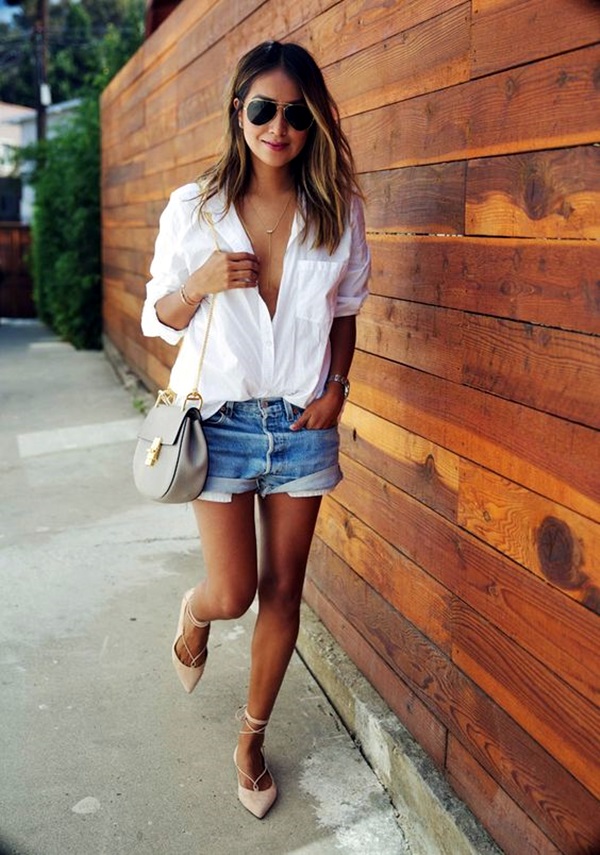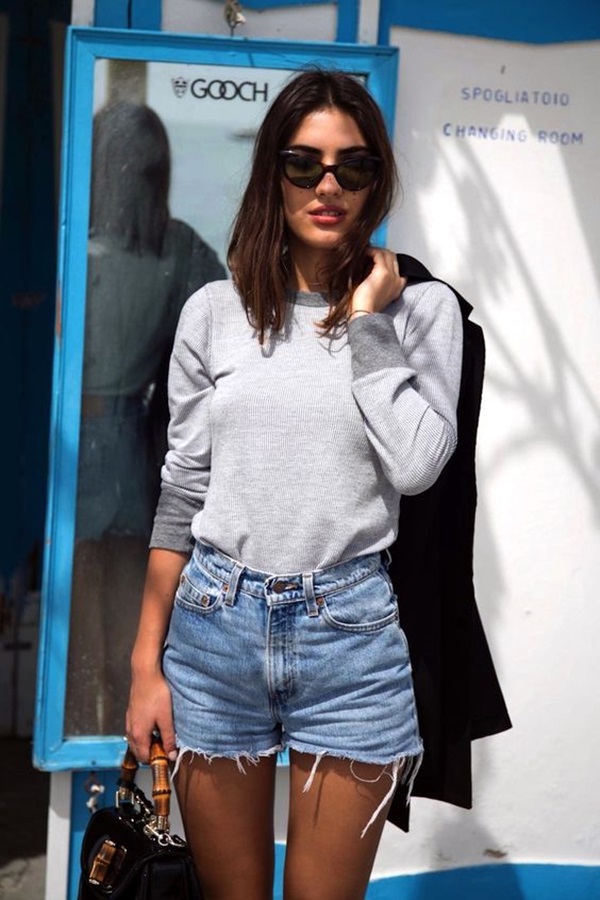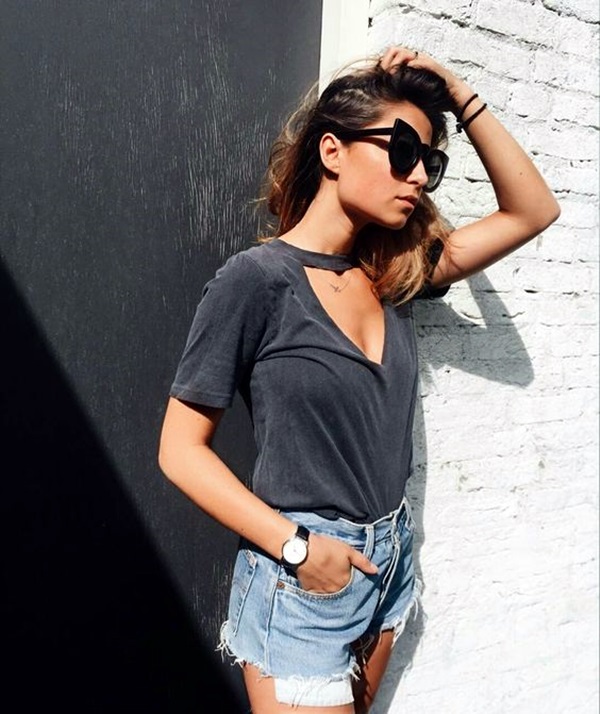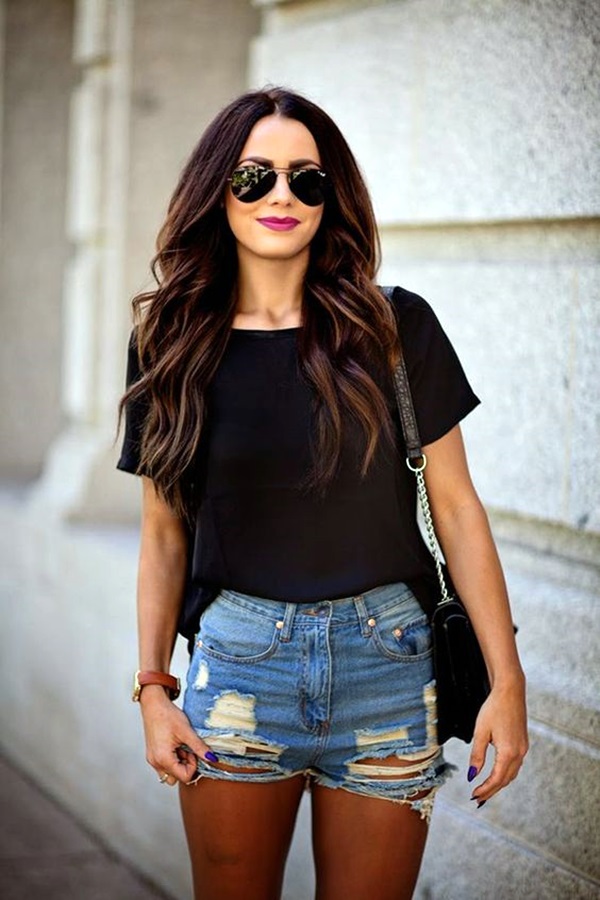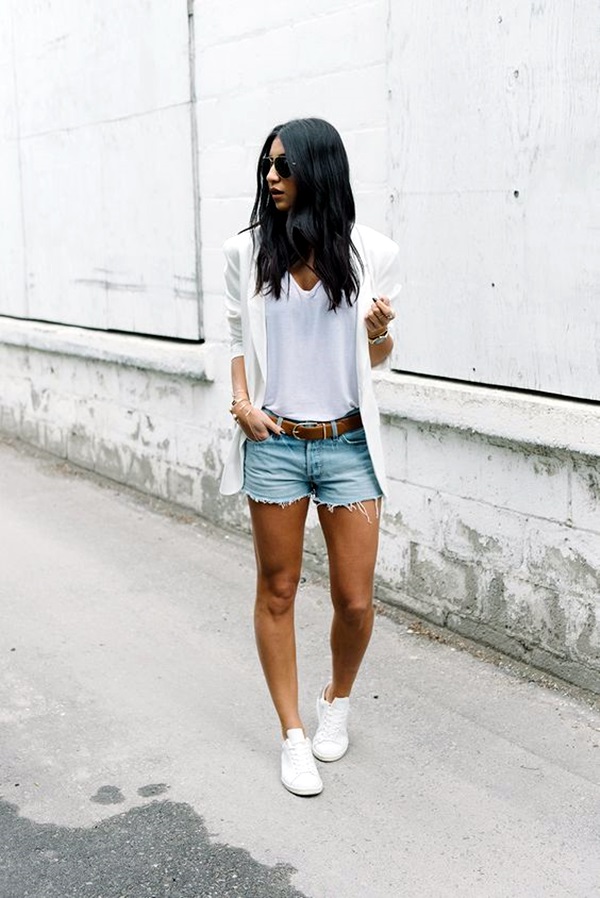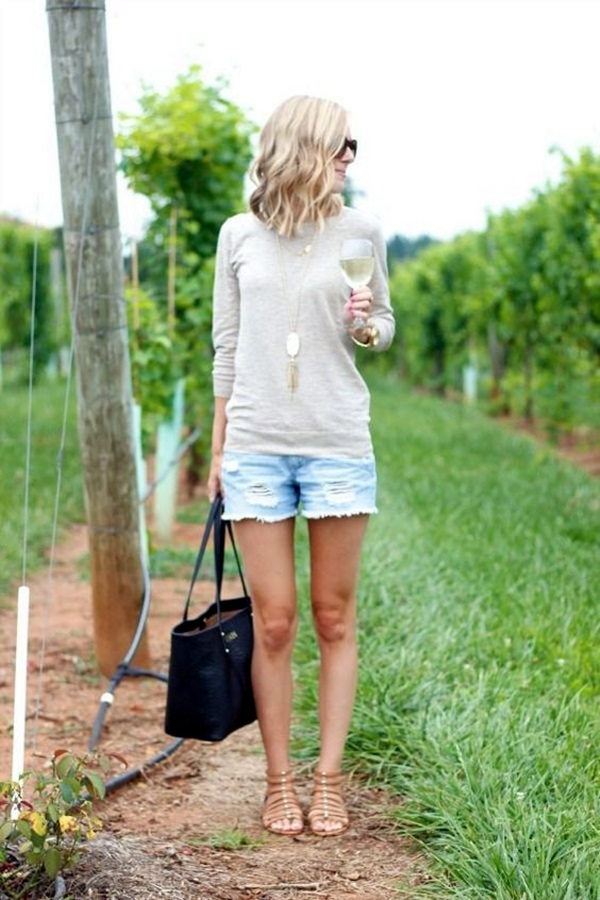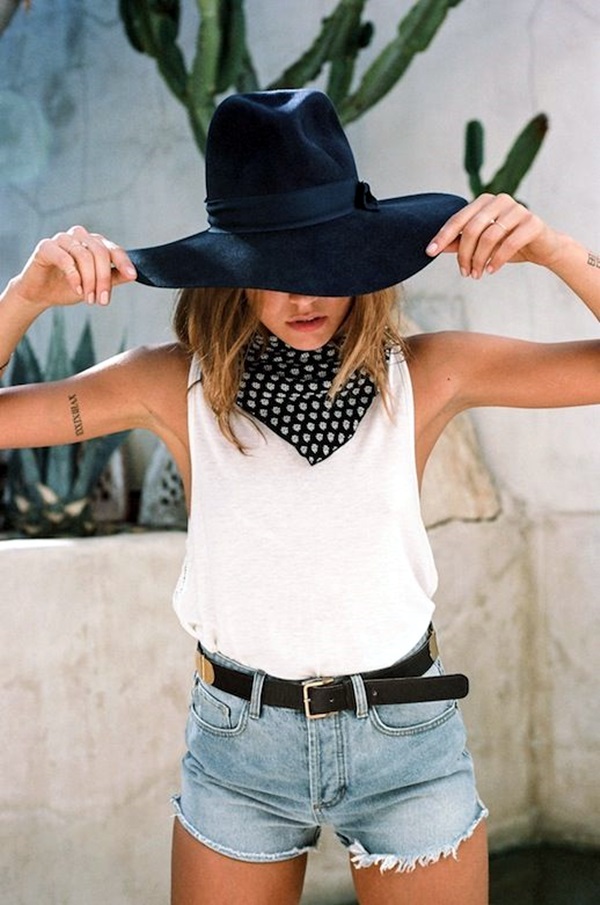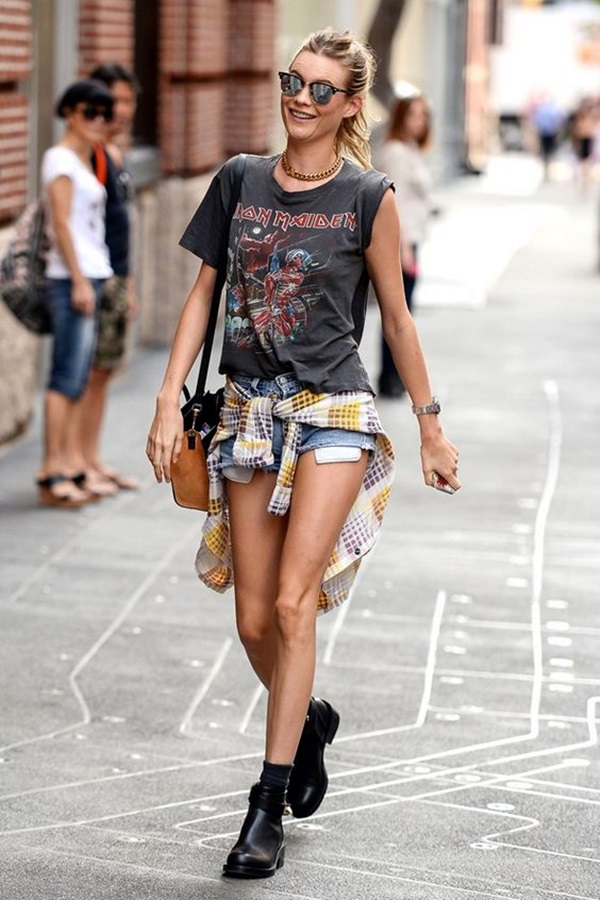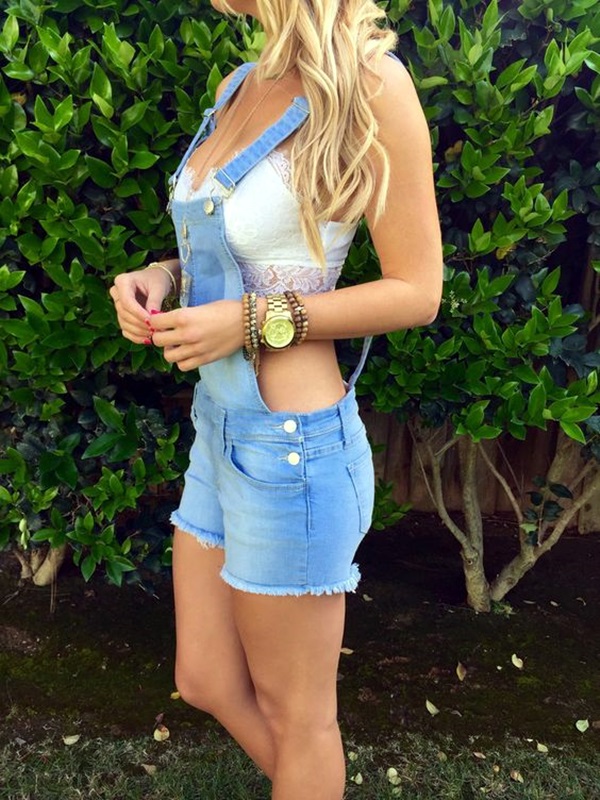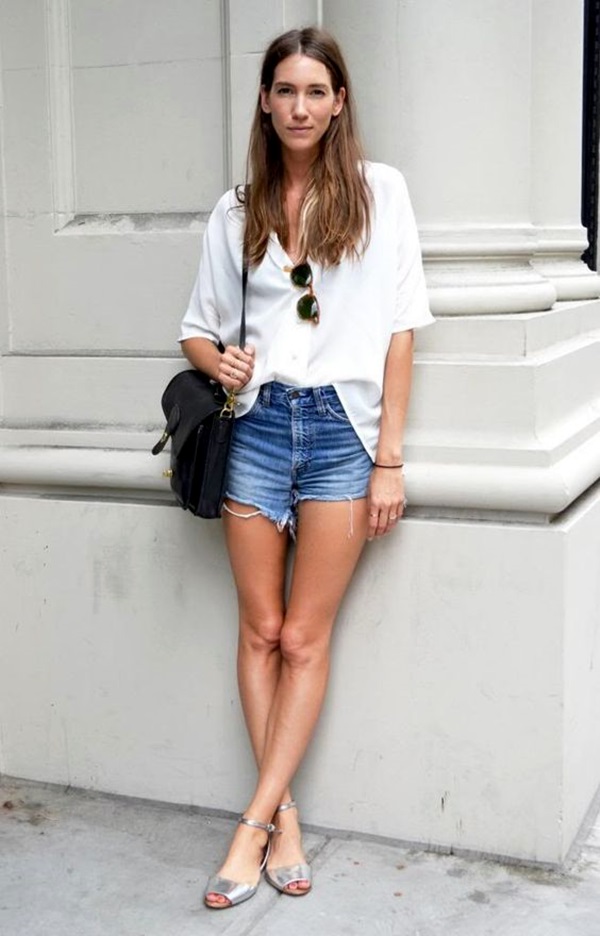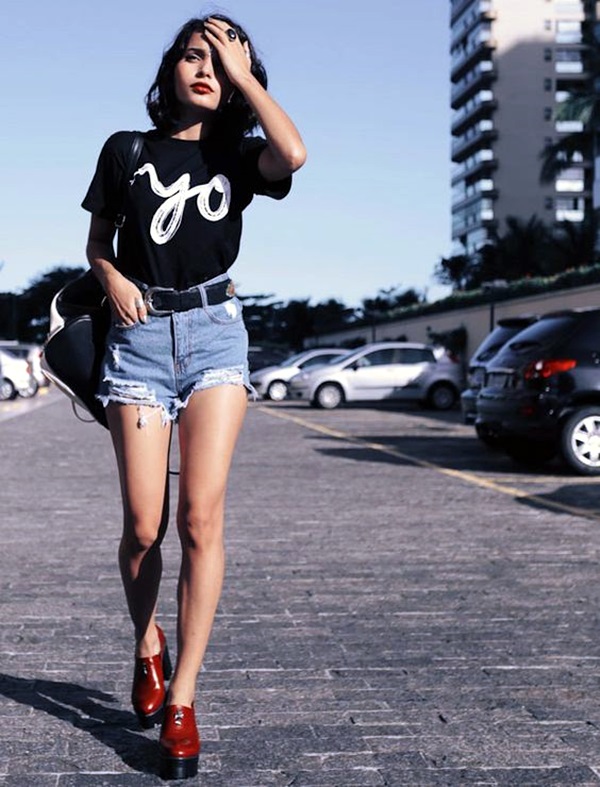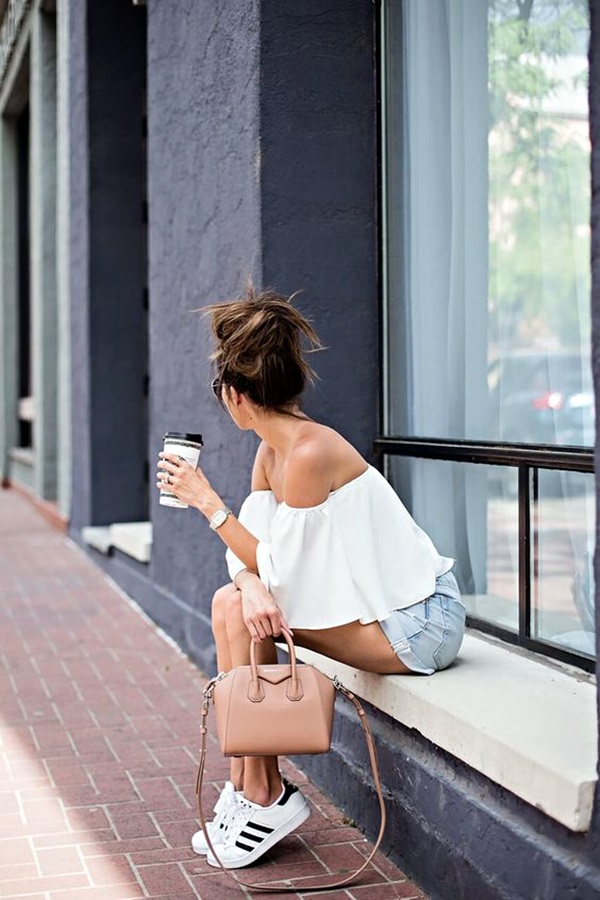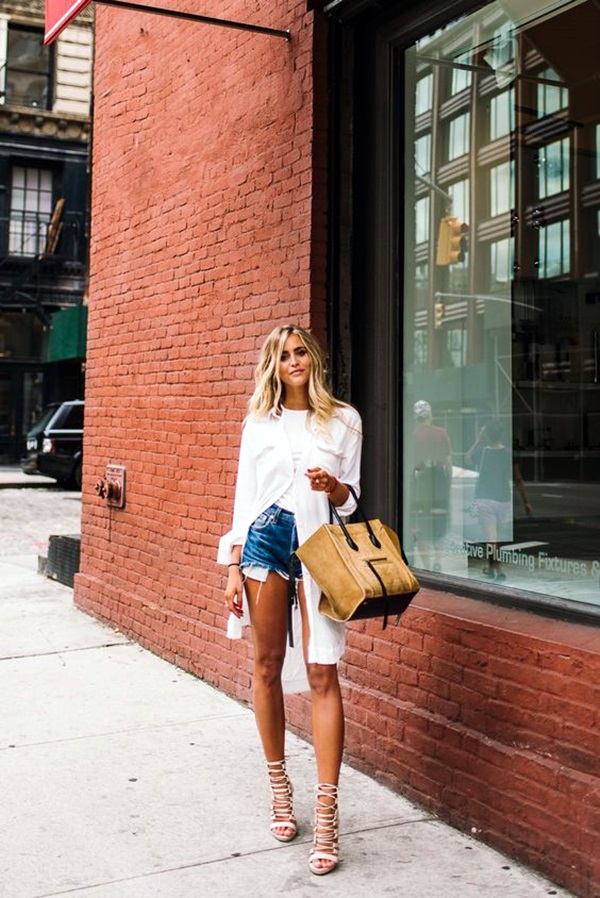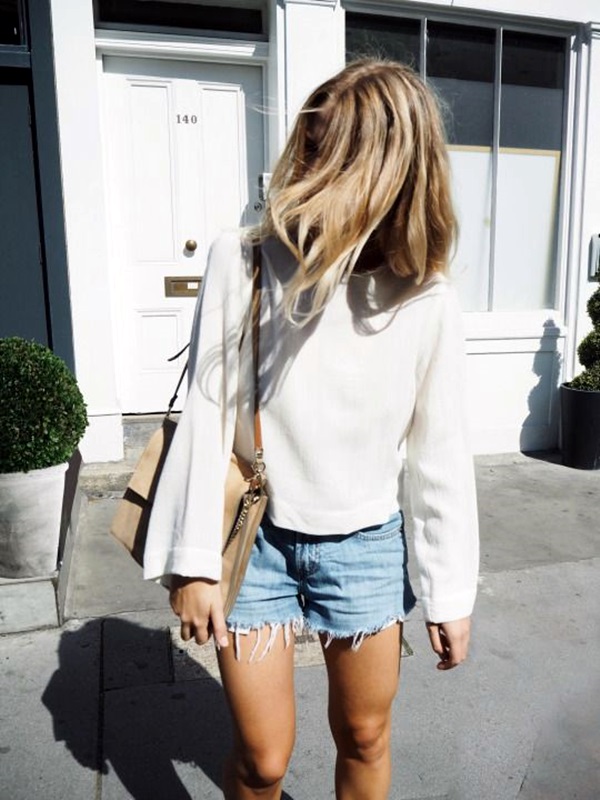 You can kick start your summer by trying different ideas to style your denim cut-offs. You can wear these with polished accessories and plain cut-offs wherever necessary. You can try the light wash looks for beach party and keep the dark ones at rest for business & work. What are you waiting for then? Grab them now.