This is for sure that Camouflage or Camo is not really a very girly print. It wasn't designed for women rather it's something which is preferred to be worn by soldiers and men especially as a military wear. Though, it's a truth that in spite of Camo being so masculine and tough, it still looks better on females than men. What matters is the way you style them. Especially for this season, this print has become such a big trend that you just can't ignore it. You may just let it pass because you don't know actually how to wear it.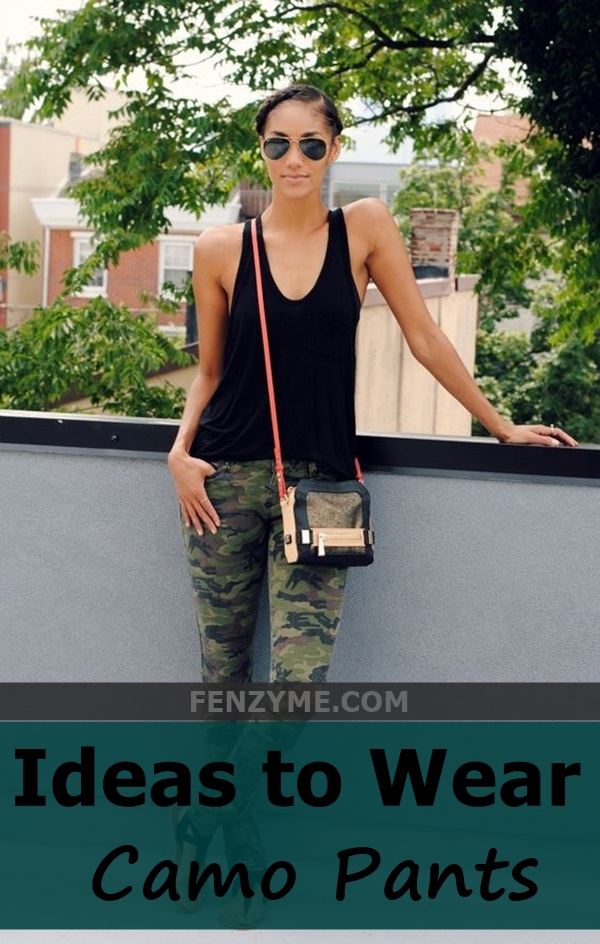 Scroll down and learn about stunning ideas to wear Camo pants. Whether you try to work out with Camo in a sporty look or you simply style it with various bold accessories and sparkling elements. There are numerous ways to wear on this hot trend print outfit pants without looking like a bored person in an army wear. Add a bit of complexity and mystery to your outfits this season. It's not wrong to say that sports wear are becoming popular among young teens as their daily wear because they are in trend, comfortable to wear and flatter all body shapes.
Ideas to wear Camo Pants
Camo leggings with a crop top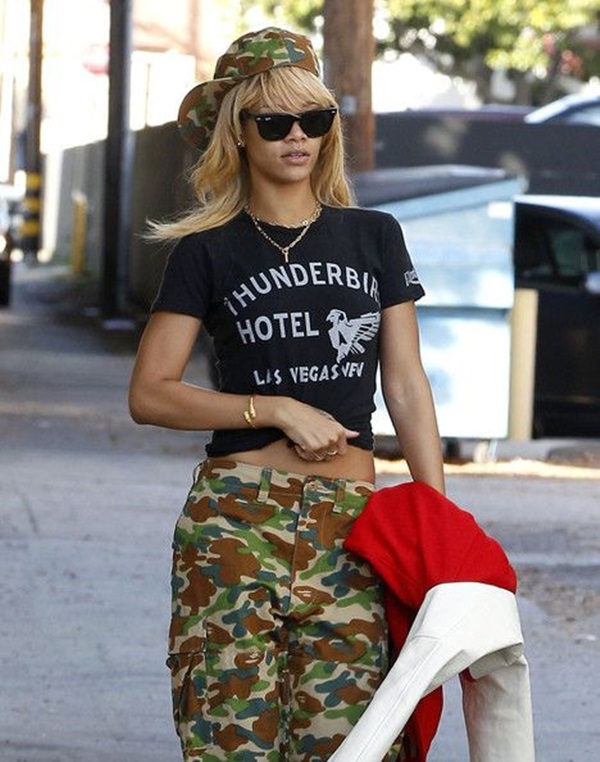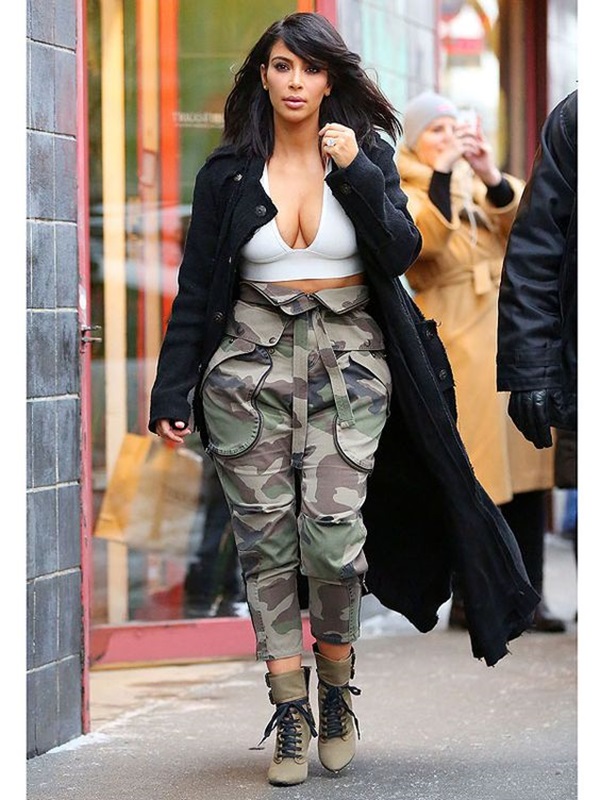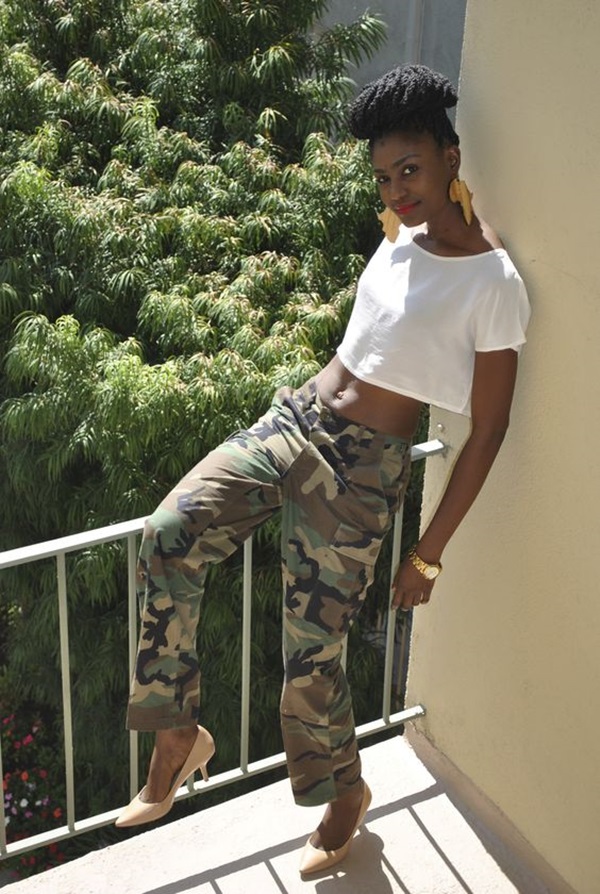 Once you give place to these lovely Camo leggings in your wardrobe, it's for sure that these will occupy a special place in your heart and would become your darling outfit. Combining a crop top with green colored Camo skinny leggings is such a cool way to dress out in summers. You portray a super chic look and remain too hot. All over the world, fashion designers are presenting amazing jogger pants outfits ideas that may give you comfort with style.
Lace tops with loose Camo pants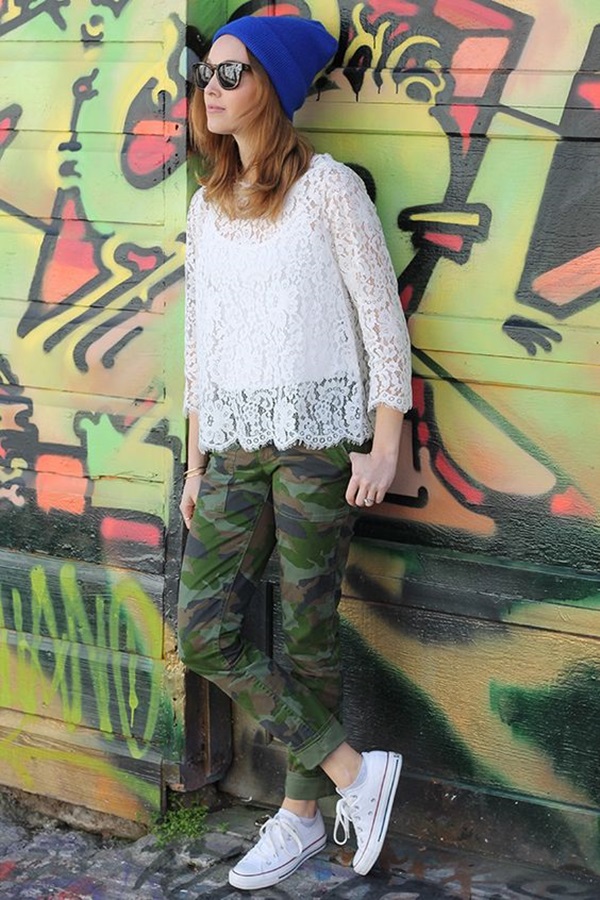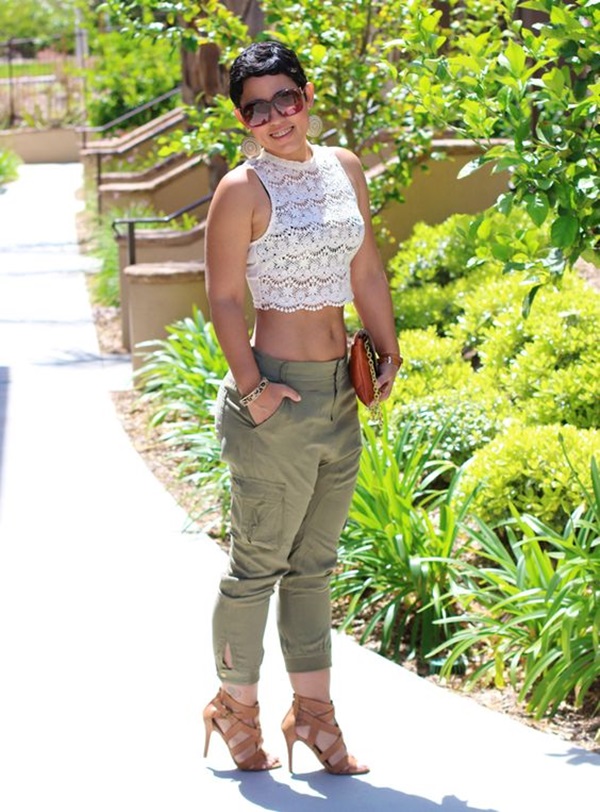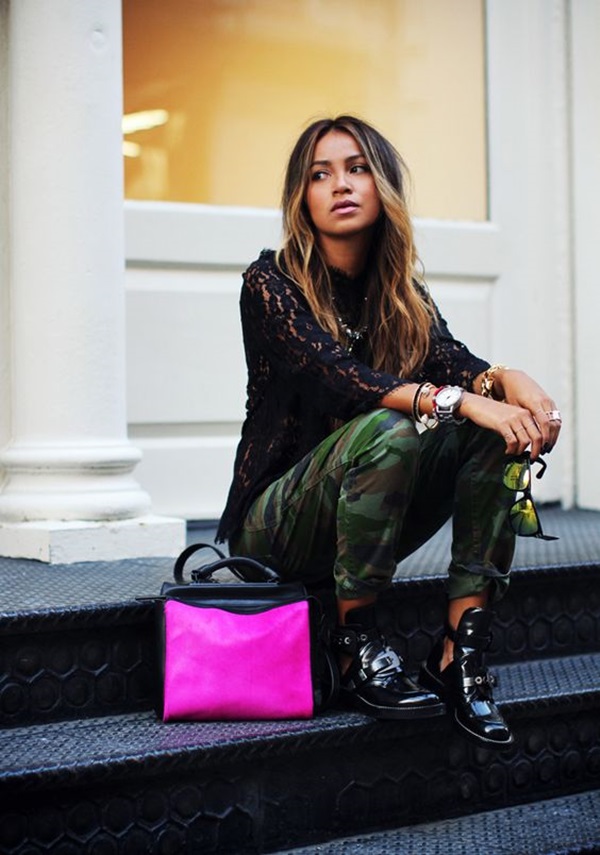 Lace tops are a great exemplary of feminism and elegance. To get rid of masculine effect of Camo pants and dress them like a chic, one can try combining neutral colored lace tops with loose and long Camo pants. Do not forget to wear matching jewelry and pretty footwear to look adorable.
Denim + Camo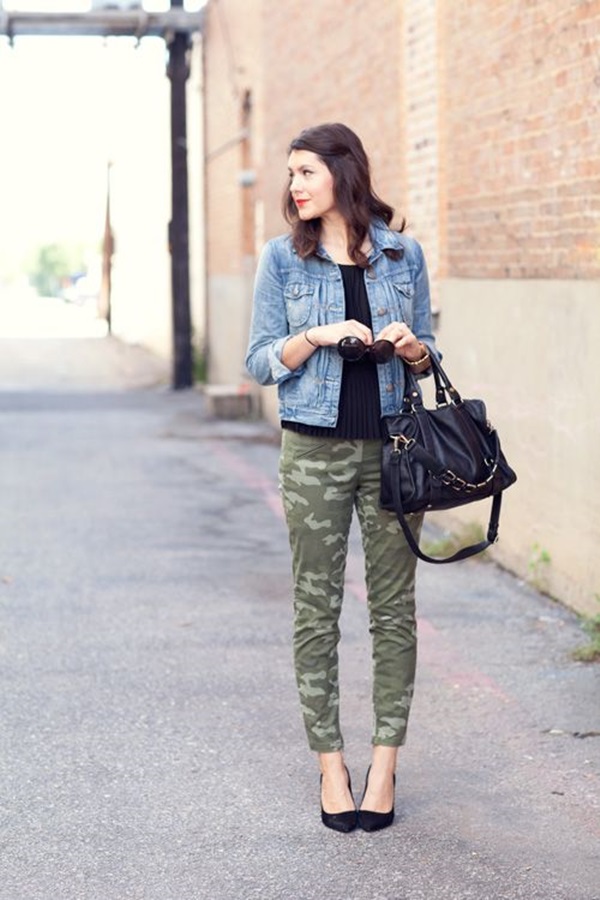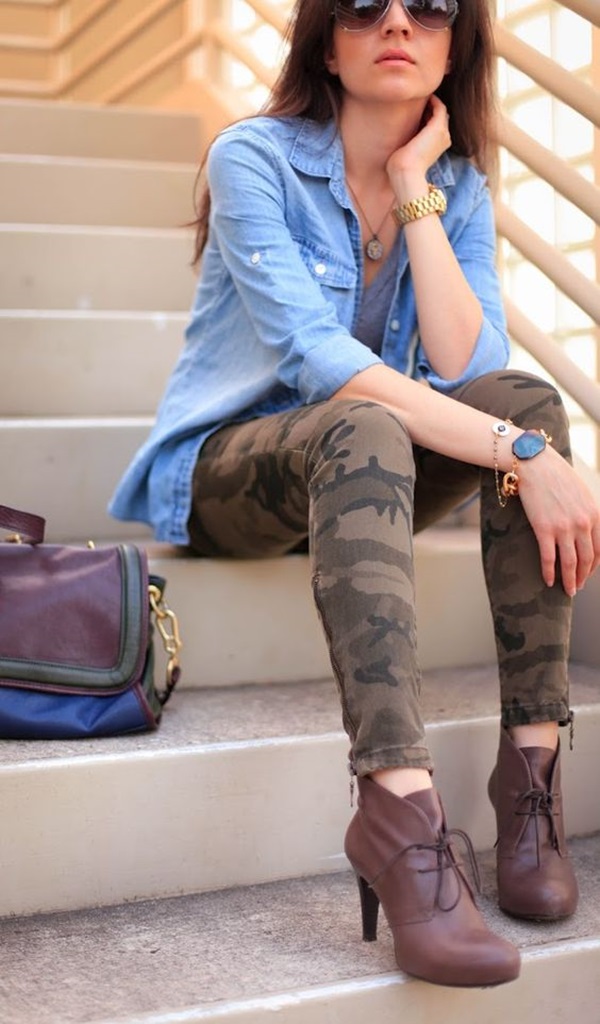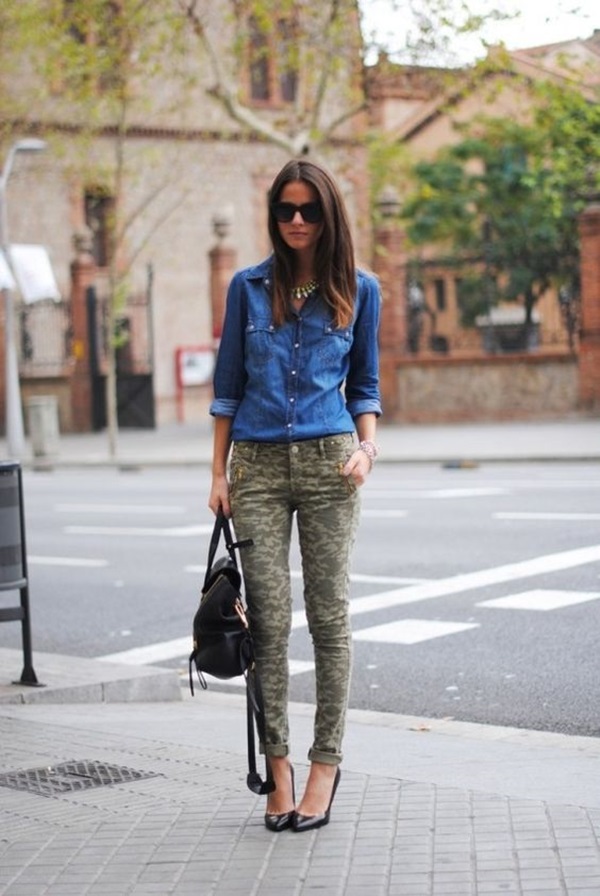 What a perfect combination it would be between denims and Camo pants. This is one of the most unique ideas to wear Camo pants. Wear a short-sleeved or cut-sleeved buttoned light blue denim shirt tucked in like street style under a pencil Camo pants. The light and dark green color of Camo looks amazing with light color of the denim. Keep your hairs open and wear simple slippers to look absolutely cool and casual.
Colorful Camo pants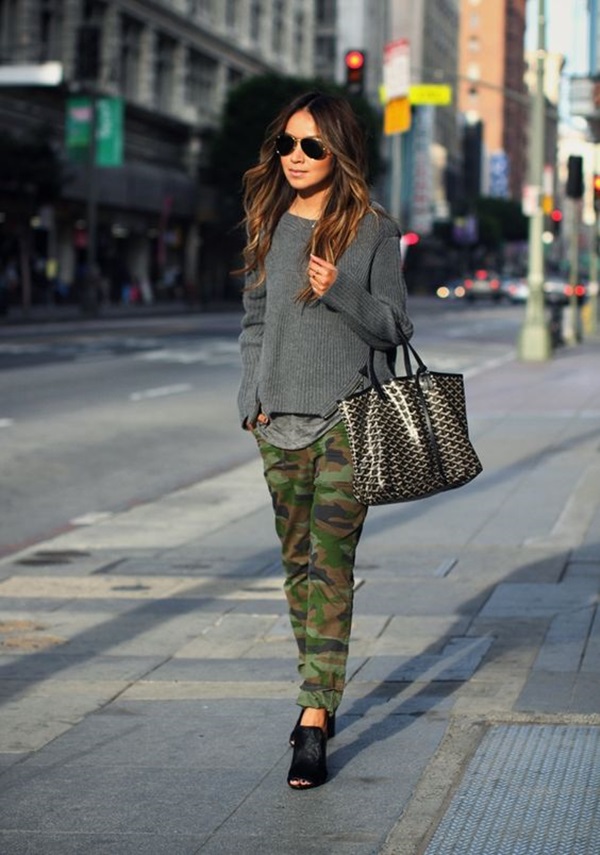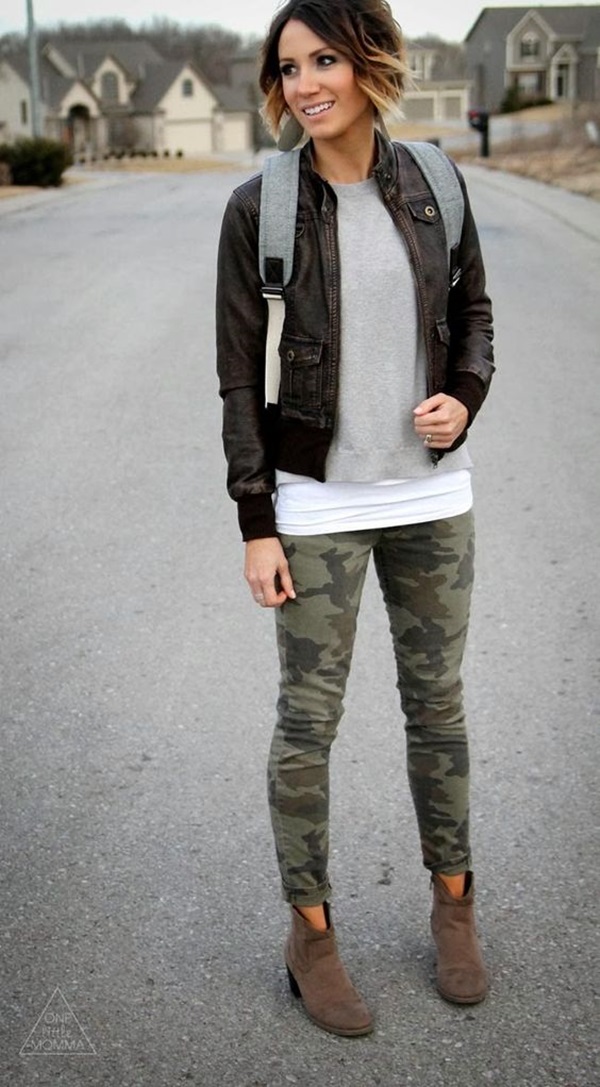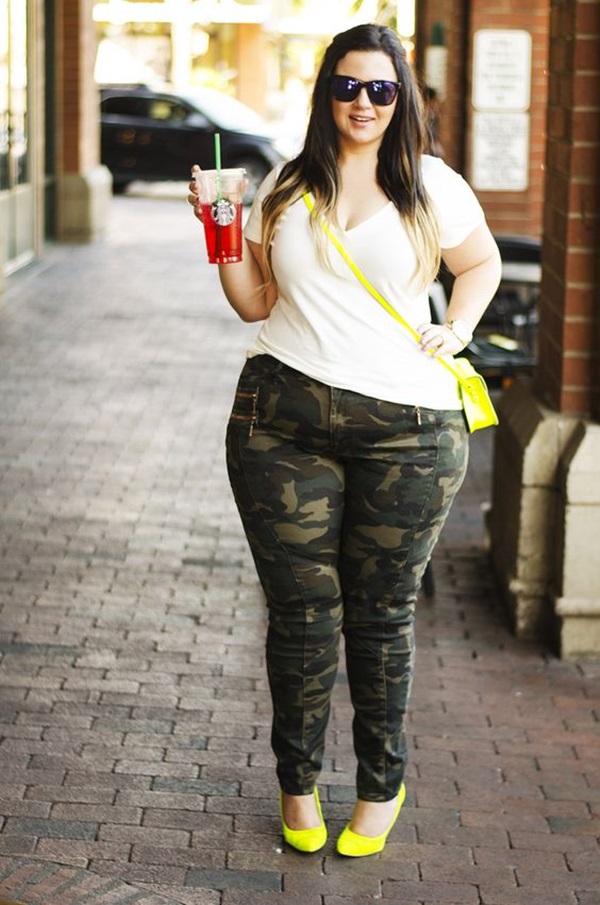 Gone are those days when Camo pants were only of single colors and that to only with a combination of green and yellow. This print is currently trending exclusively and is being loved by all. Go for loose tanks tops in navy blue with light blue colored Camo jeans. To dress in the street style, fold the bottoms of the jeans and wear a trendy hat. Nude heels or black pencil heels would look stupendous and extra-ordinary.
White and white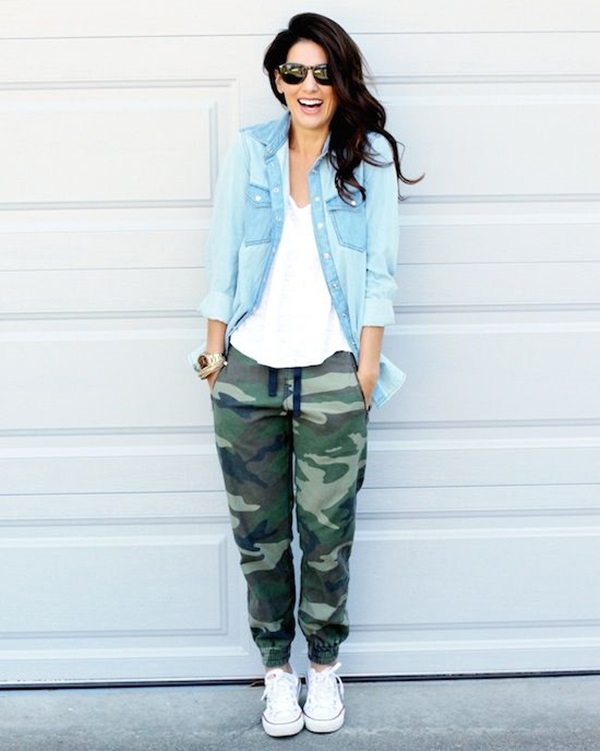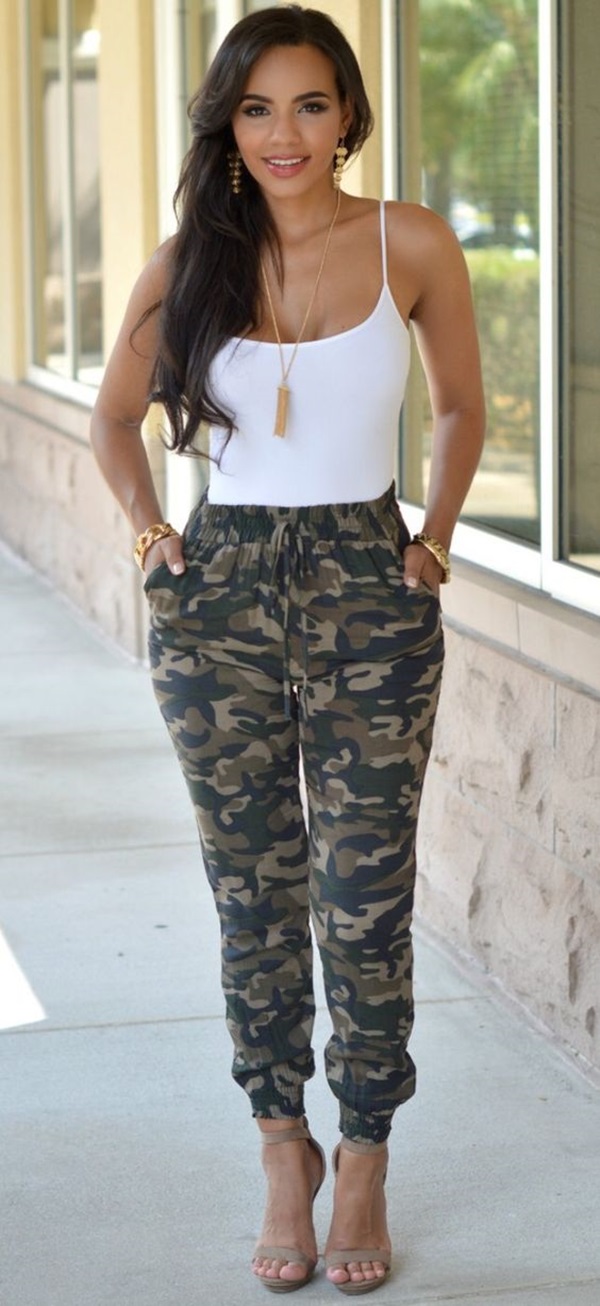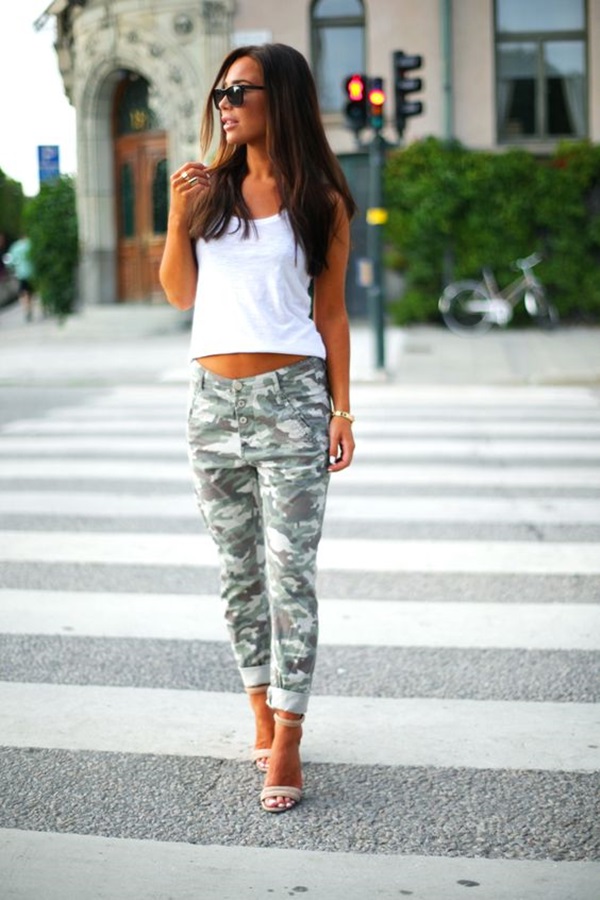 White is a natural which if combined properly, allows you to increase your hotness quotient tremendously. Wear white and light green skinny Camo printed jeans with loose and long white sweatshirt. White bellies at the bottom and a pure white handbag is a great way to combine Camo prints with whites. Wear bright lipsticks such as red so that they easily get noticeable over white. Here are some ideas are very helpful for young girls and ladies to play with their skinny black jeans. Make sure you possess few good pair of black jeans in order to create your own style.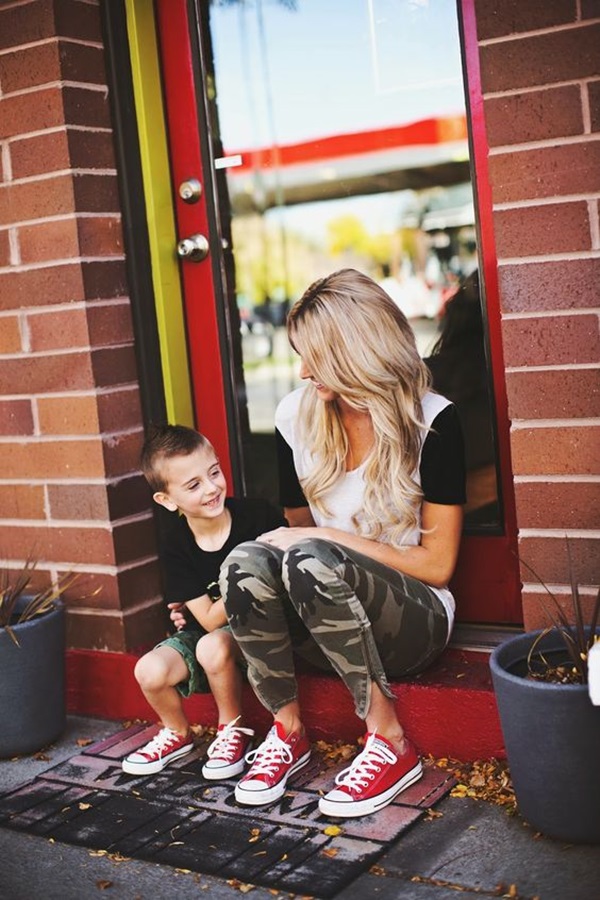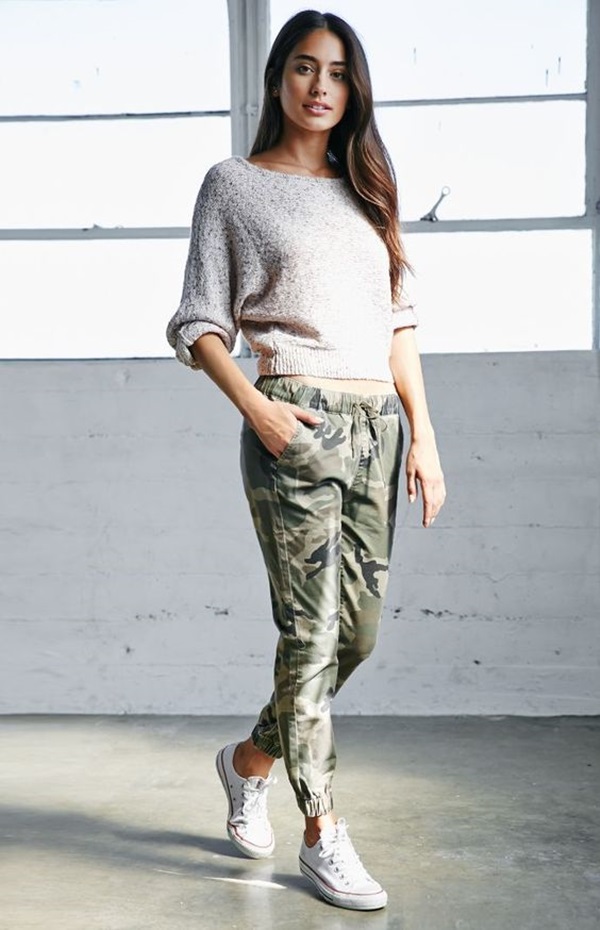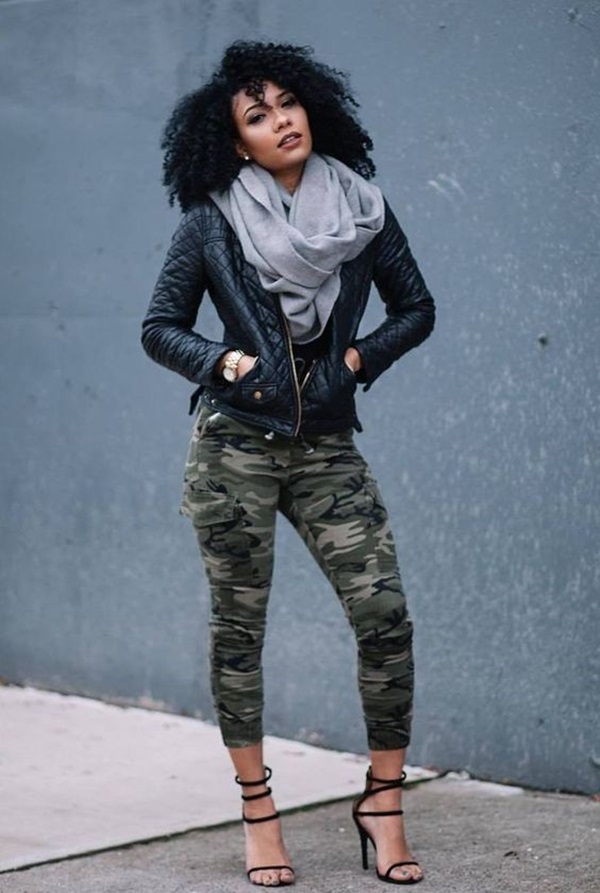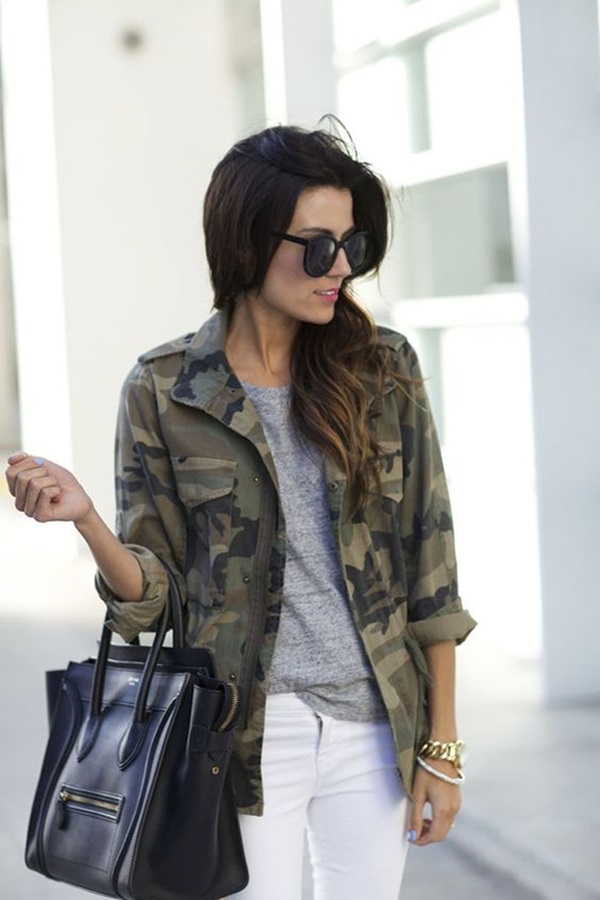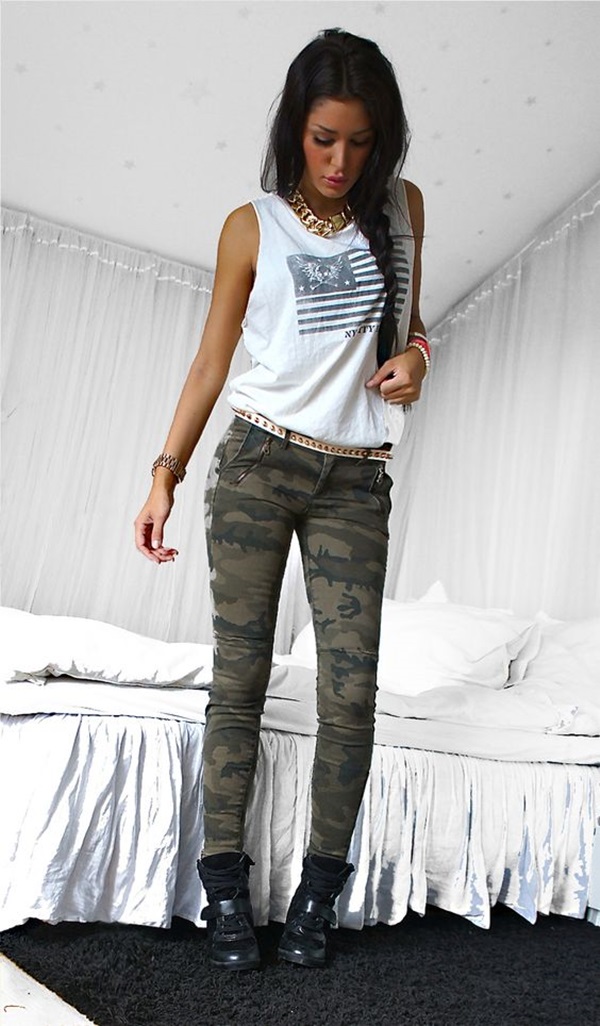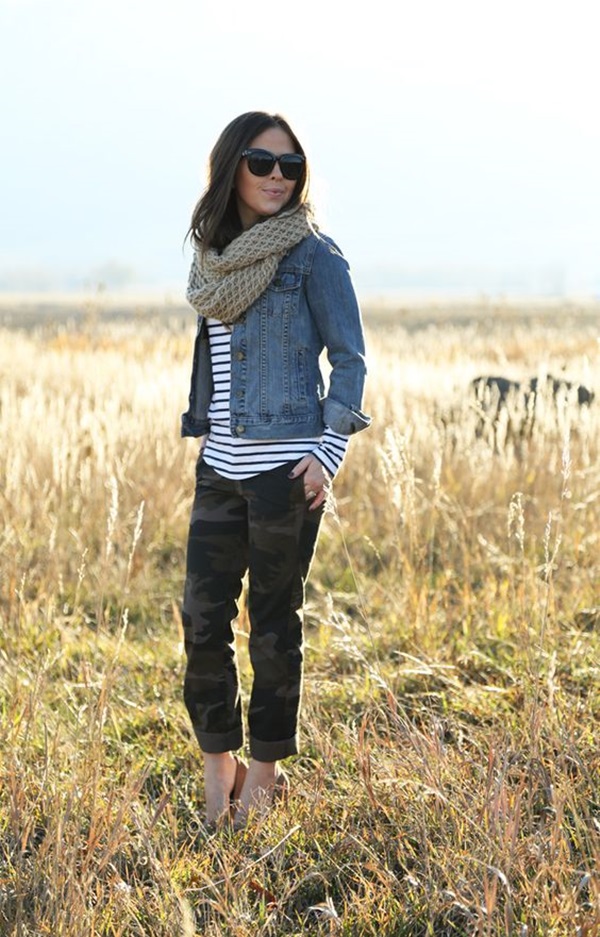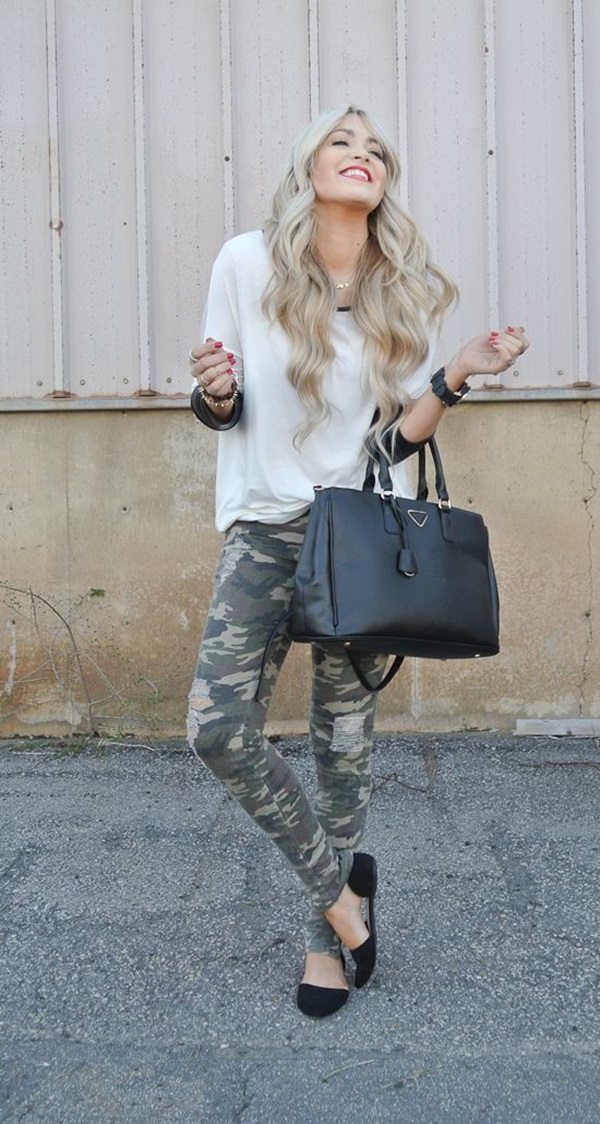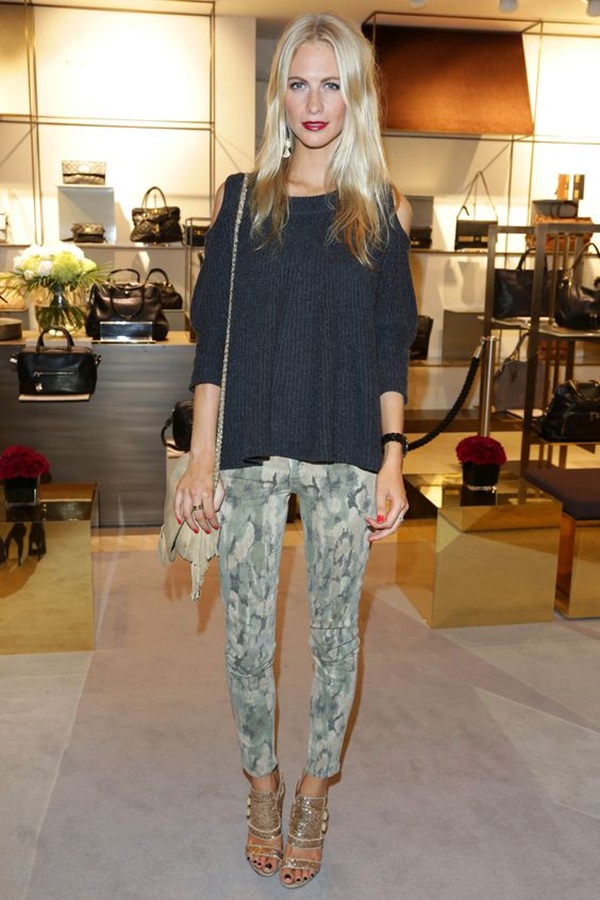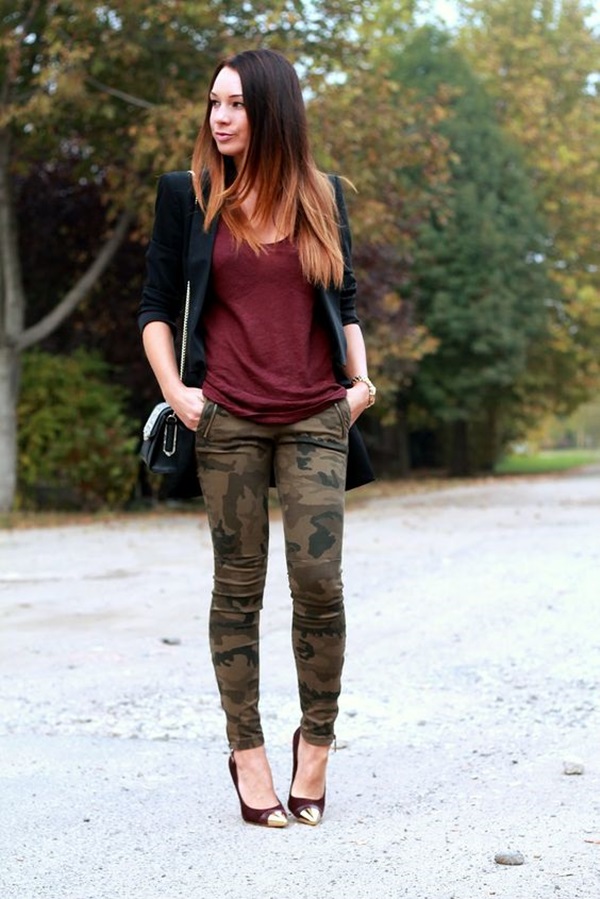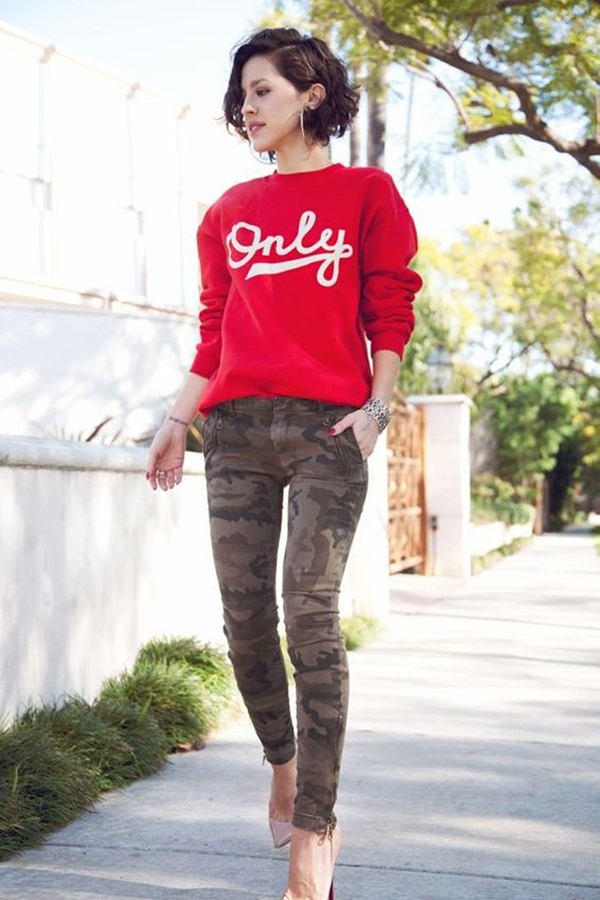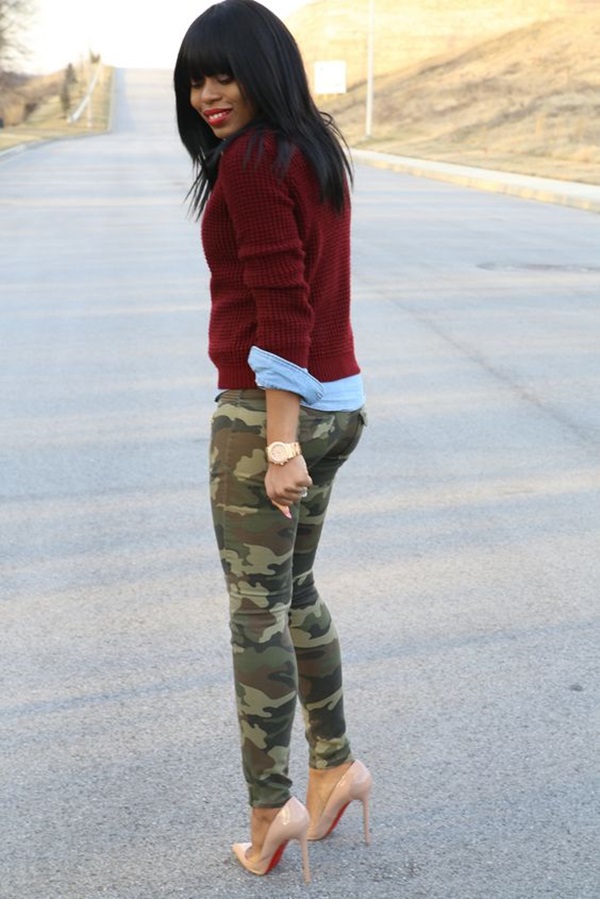 We can think of abundant ideas to wear Camo pants and still manage to look sexy and extremely hot. Camo pants can be worn extensively to portray street fashion and dress in a cool and casual way. They are no more unattractive and boring prints, rather they have turned out to be the most adopted fashion trend this year.