Denim pants and shorts with high waist are exclusively in demand these days, especially the high waist ones. The swag look this outfit will give you is simply incredible. Convert your hot pants into ripped jeans and wear anything you want along with the outfit and here you are, ready to roam around the globe with your utmost classic hotness.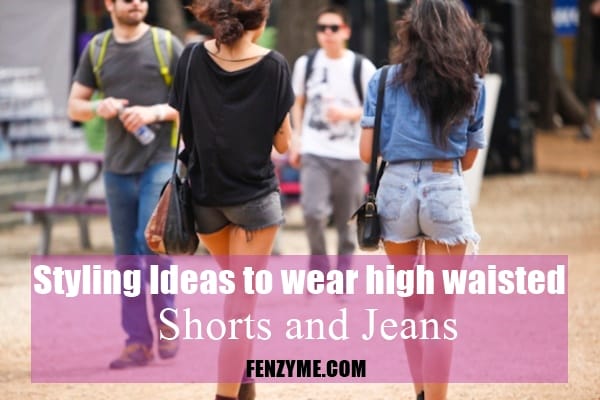 Read and you will get to know about these exotic Ideas to wear high waisted Shorts and Jeans!The Drop Dead Gorgeous Backless Dresses for Romantic Date is just a few clicks away and so as your beautiful look that will make him fall for you all over again.
Ideas to wear high waisted Shorts and Jeans
All about High Waisted Shorts
May it summer or winter, girls go crazy for high waisted shorts neglecting the worries about their skin tans in summer and cold Goosebumps in winter. They are always in love with their sexy little shorts which makes them flaunt off their hot legs.
Flannel Top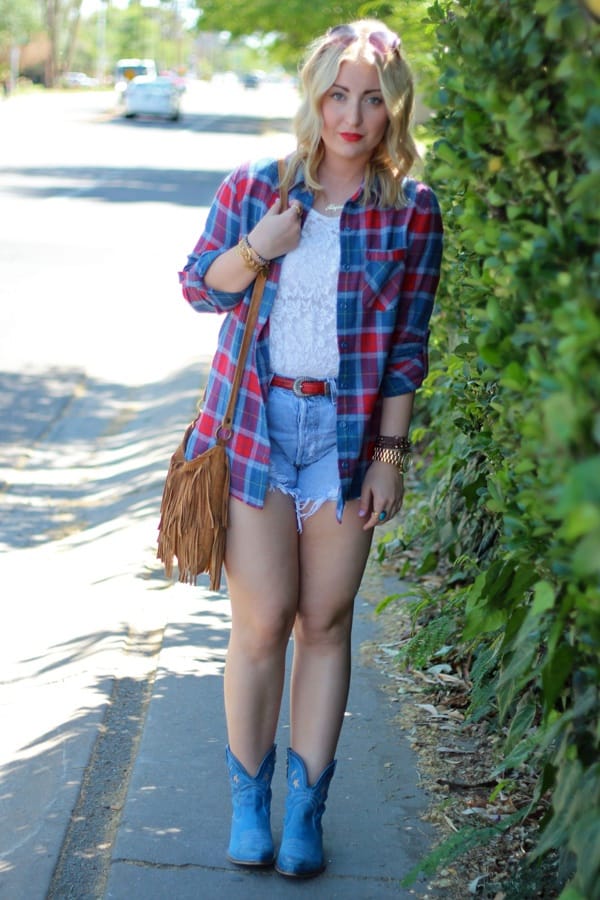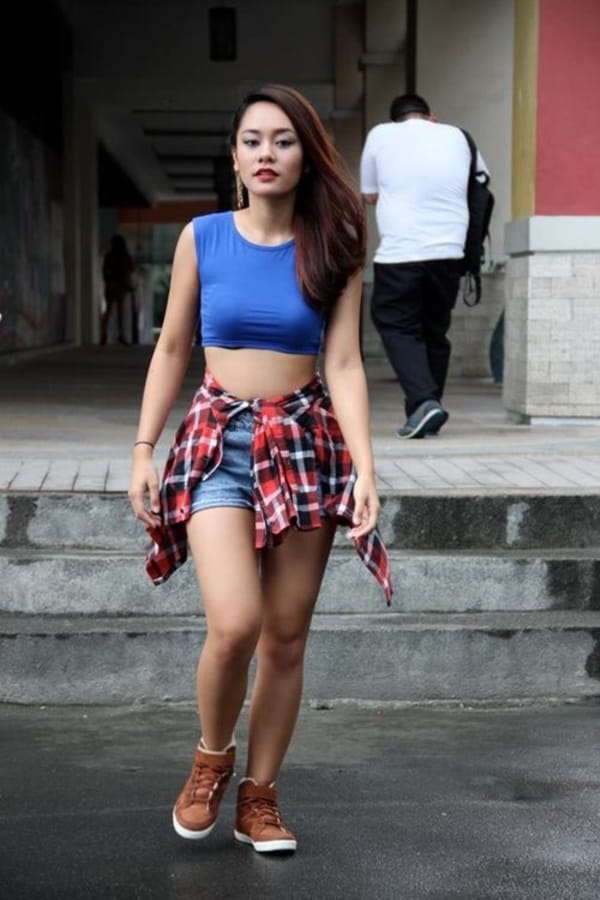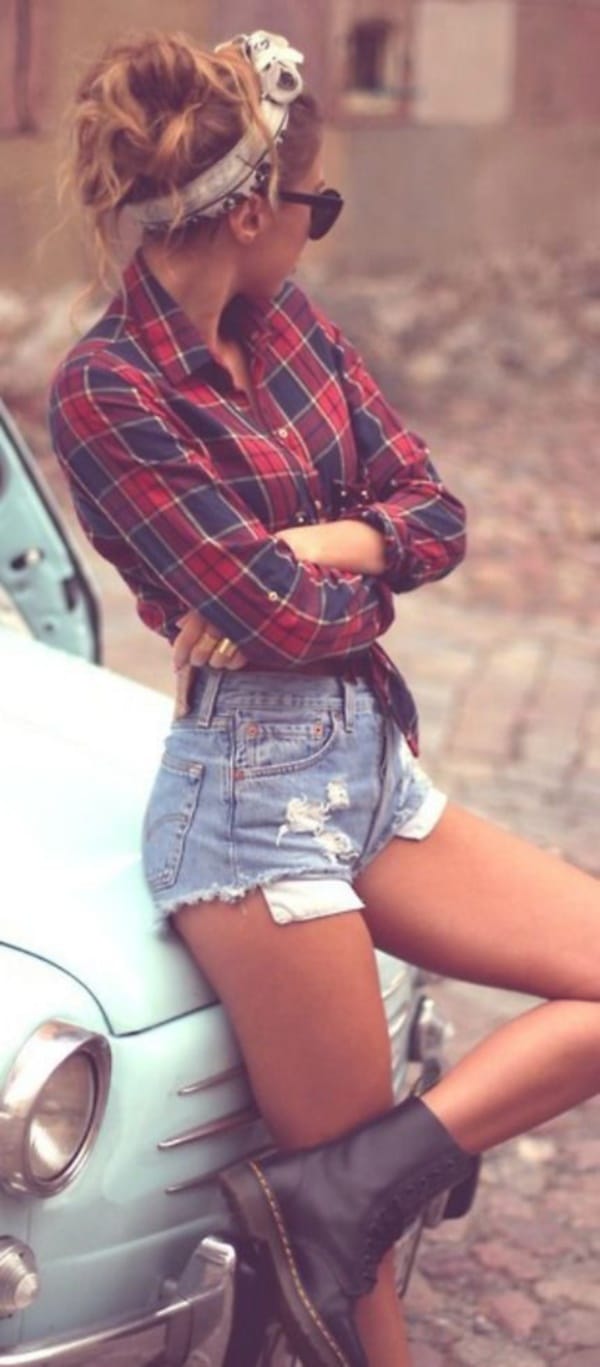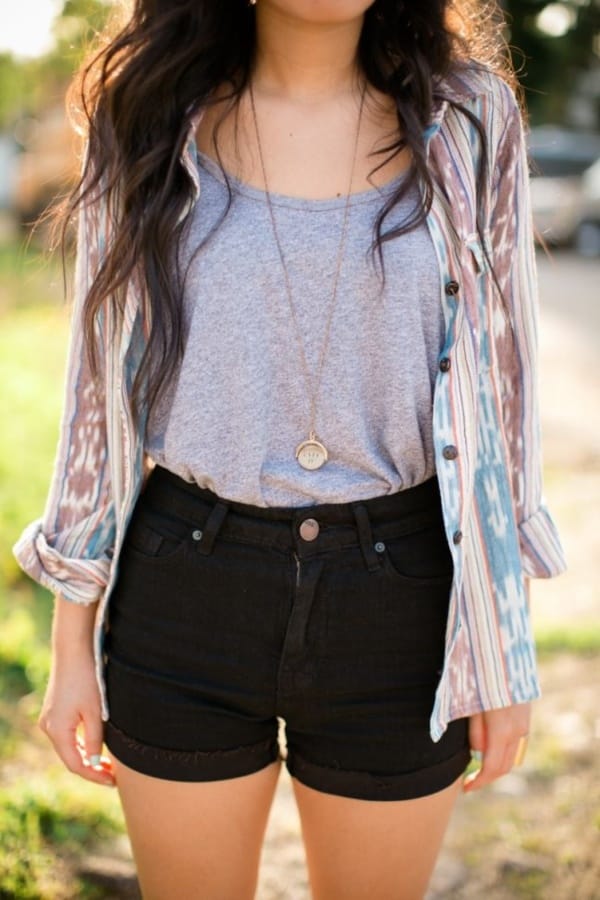 This outfit has been in the hearts since 90s and is still equally adorable. High waisted shorts along with the crop top look so damn hot with flannel top being wrapped round the waist.
Canvas shoes are another great thing about this outfit along with a high bun hairstyle. You may also go for a fishtail braid for a bit of girlish look with this cute outfit.
How about a heavy metal long neck-piece that keeps the swag look of this outfit in place?
Maxi Cardigan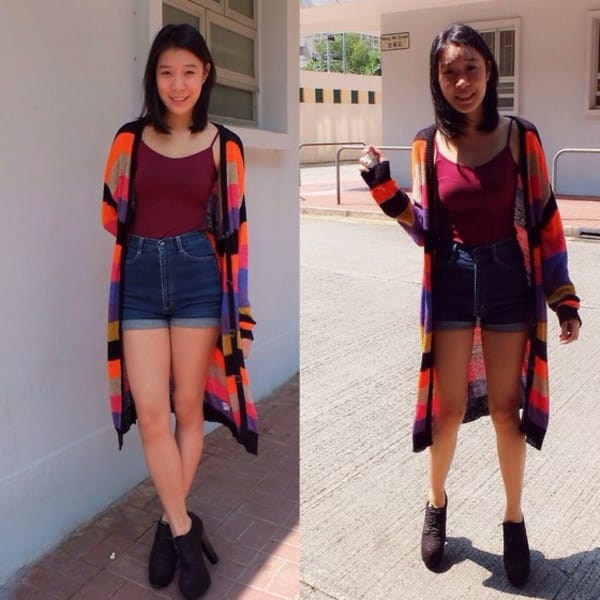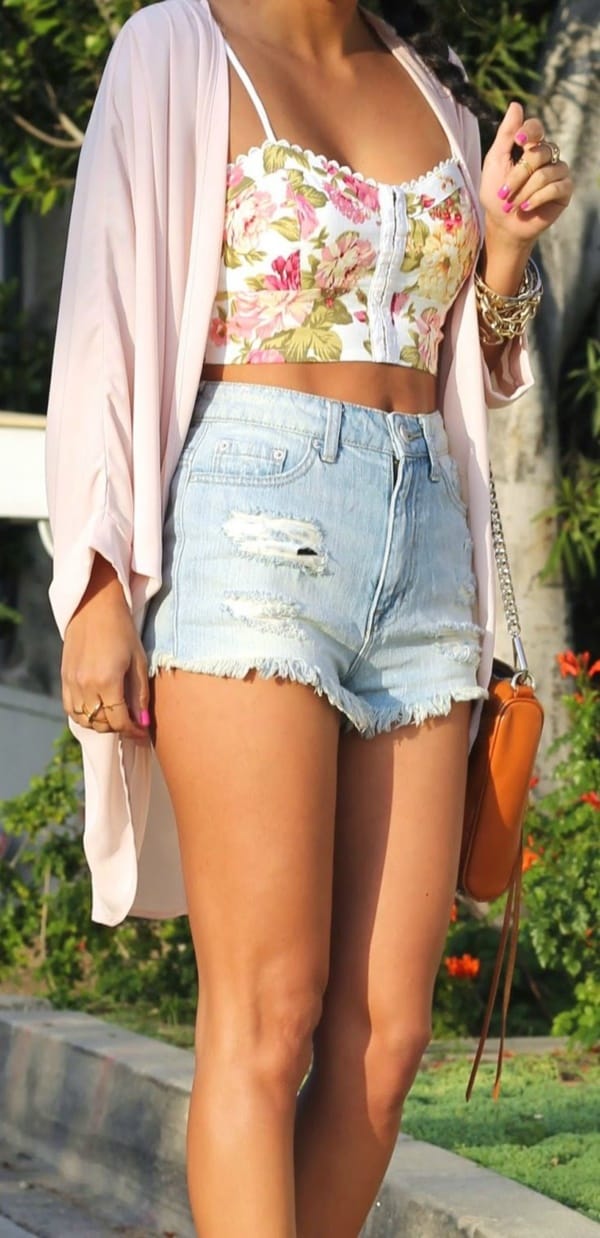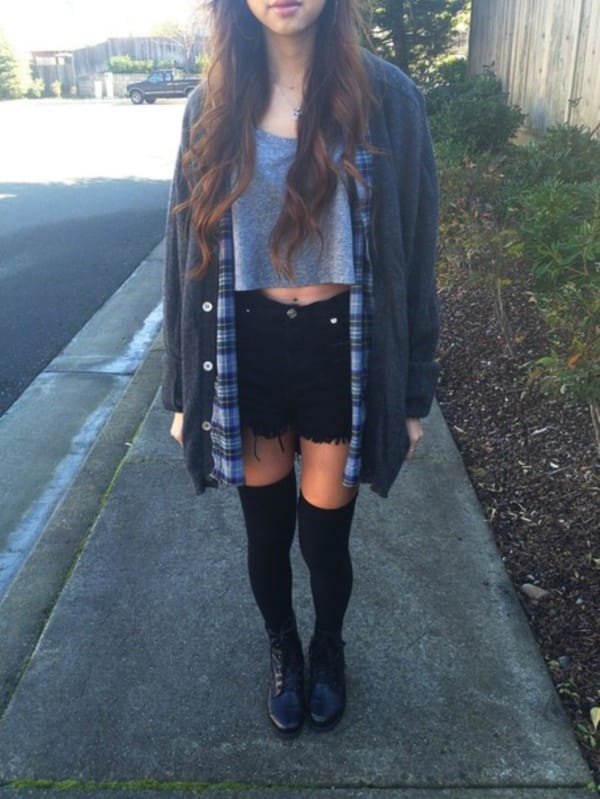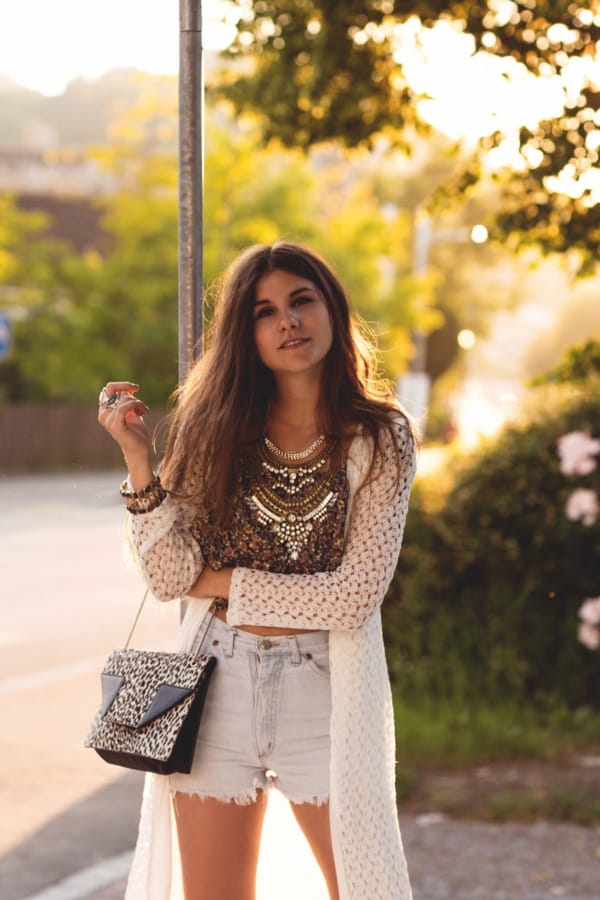 Wear a sexy sweetheart necked crop top along with high waisted shorts along with a maxi cardigans to discover a new fashion statement. How about wearing a pair of knee high socks along with combat booties? You may try out sexy rhinestone earrings with the floral print crop tops.
Lacy Tops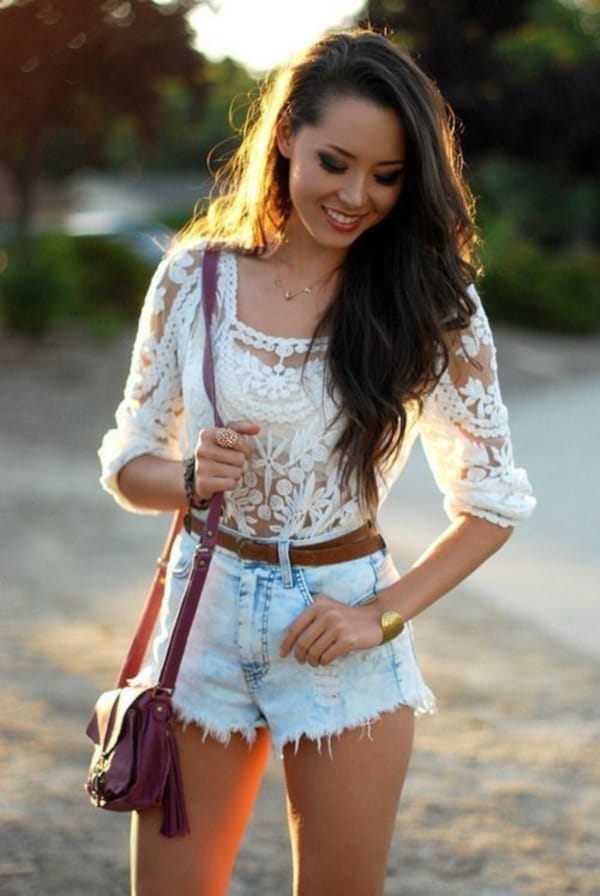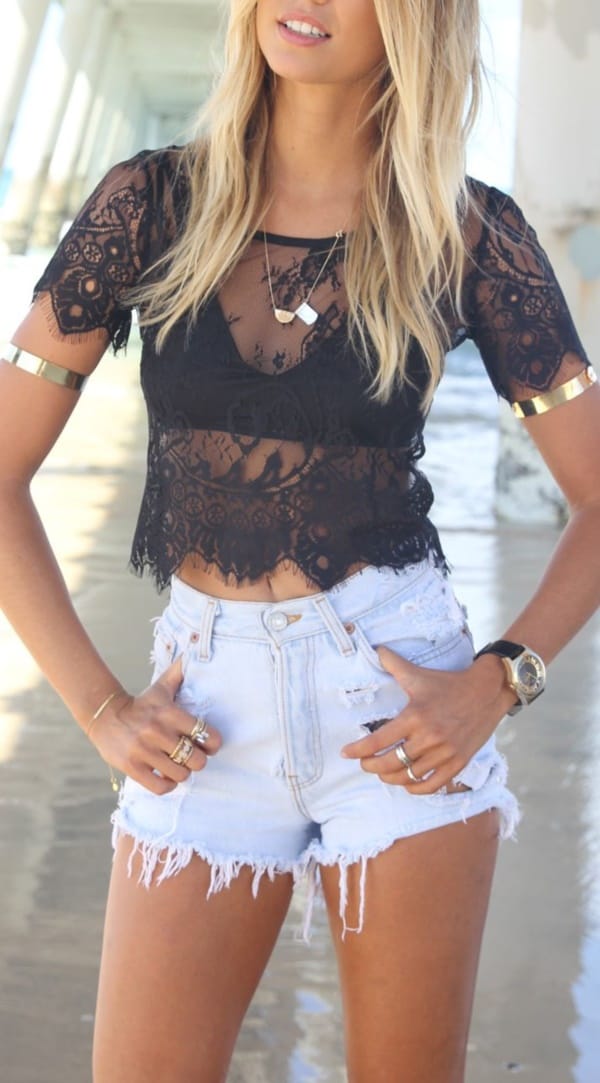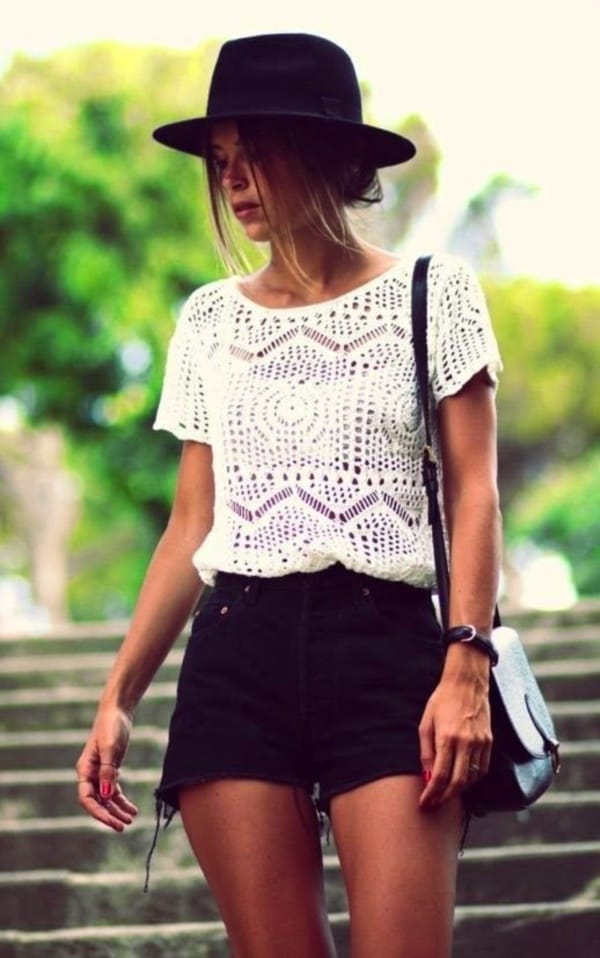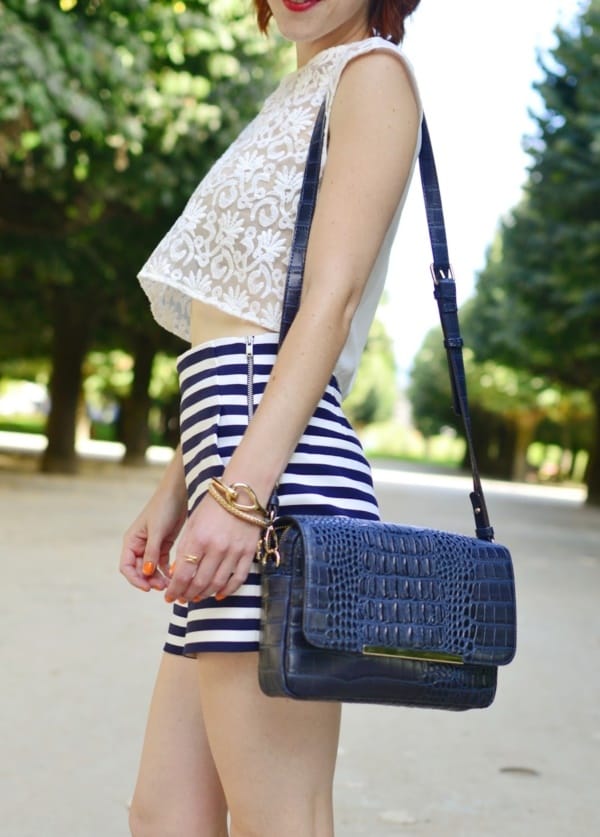 Give a try to lacy top with deep neck along with the glamorous high waisted shorts. Why not try new style of shorts that has floral prints along with a simple lacy top with a cool mischievous blazer in odd colors as pink. A high ponytail looks adorable with the outfit which is even more fantasized by the chic colored blazer and a hot lacy top.
Here comes, High Waisted Jeans!
High Waisted Boyfriend Jeans with Jacket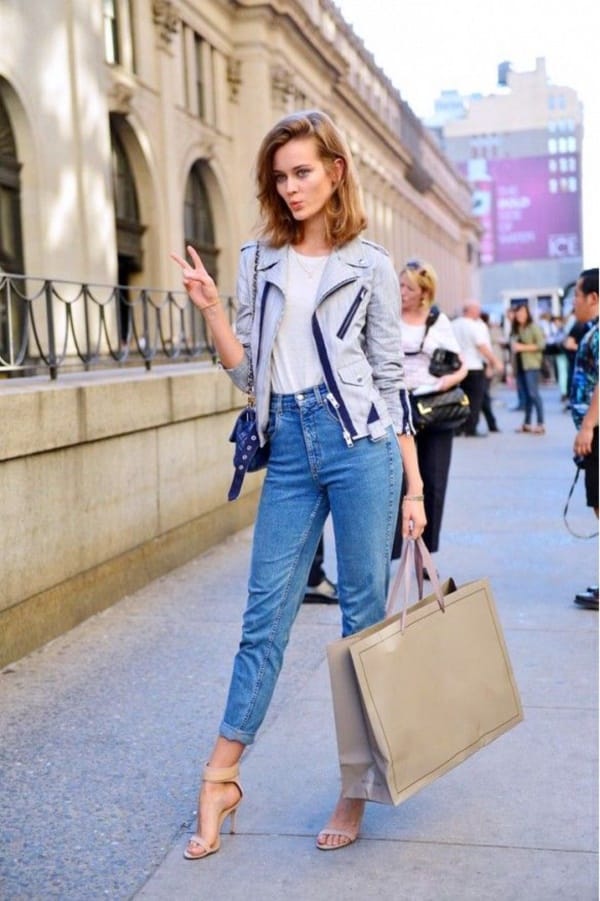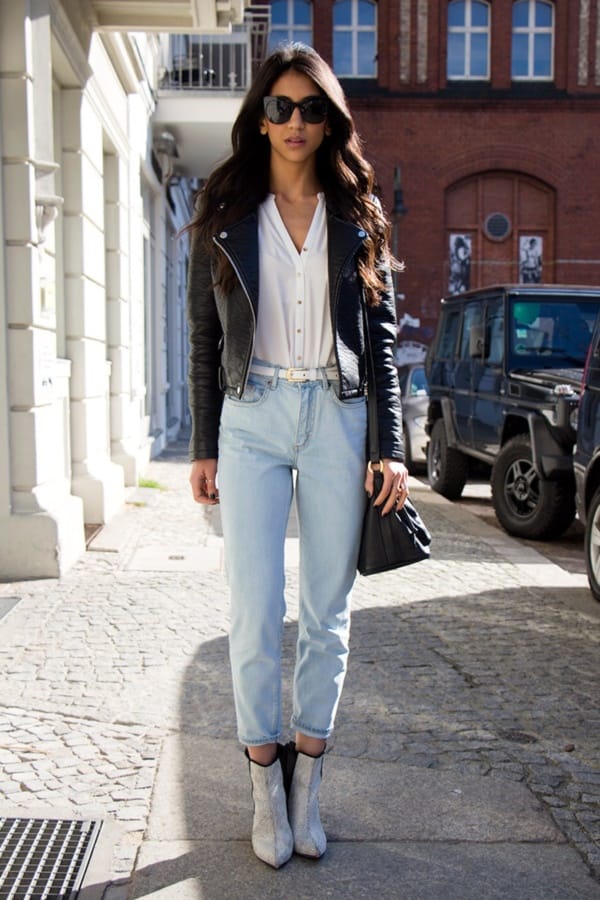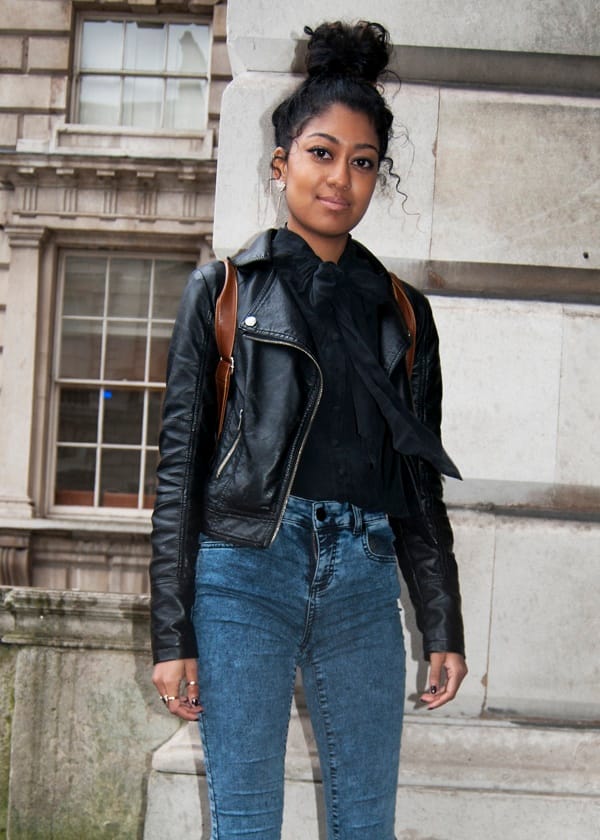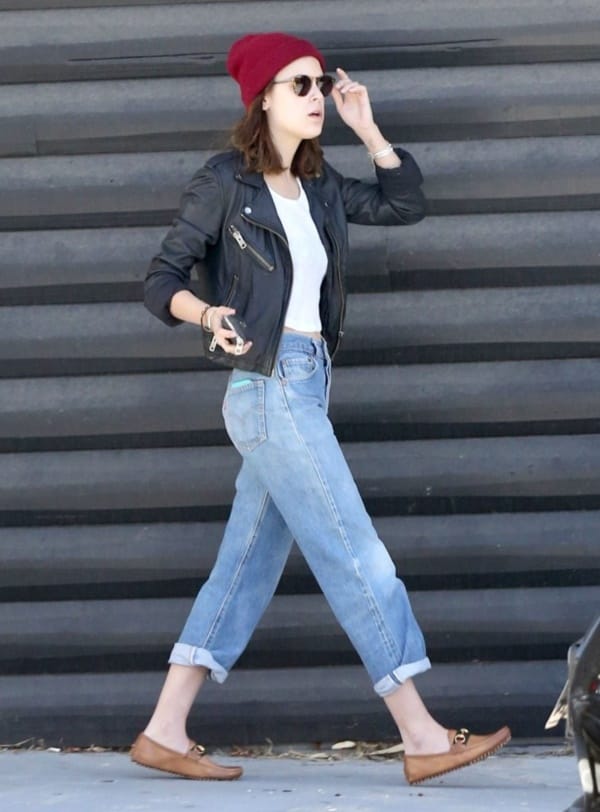 Ripped boyfriend jeans to be worn along with the charming simple tee in mixing colours along with a classy jacket. Tug the tee shirt in high waisted jeans and roll the boyfriend jeans up from the bottom as to make a dramatic style statement. Intense curly hair looks miraculous with the outfit when done along with the bracelets in hand.
Cargo Jacket over Bralette Top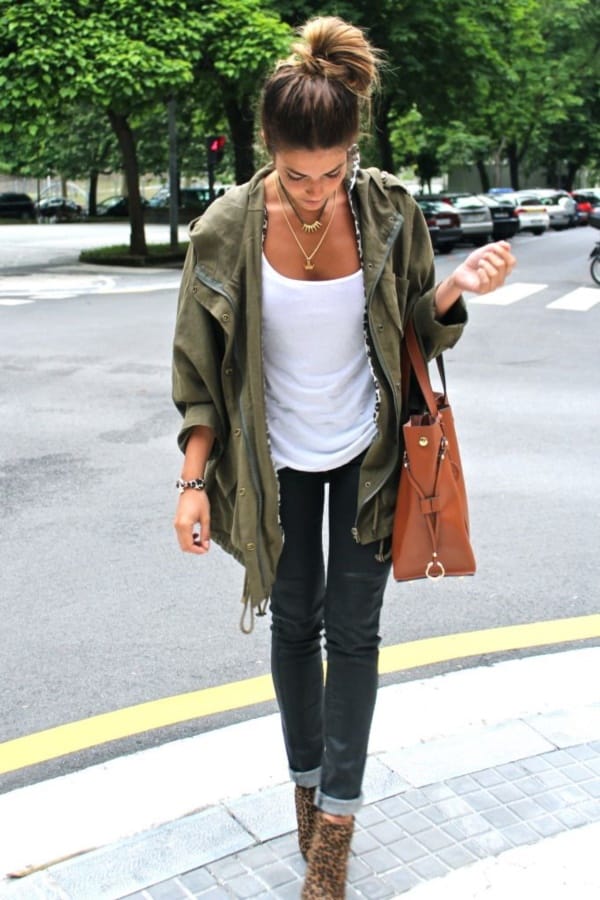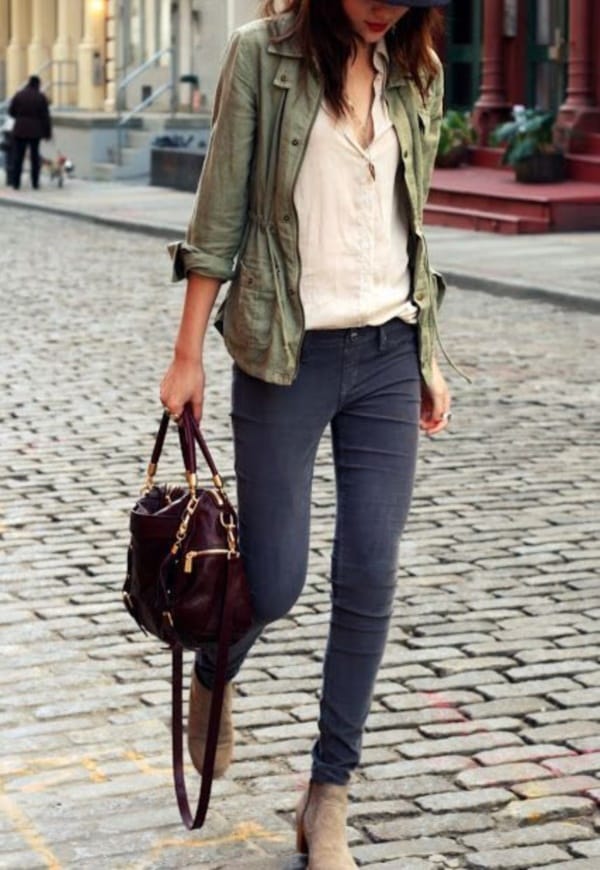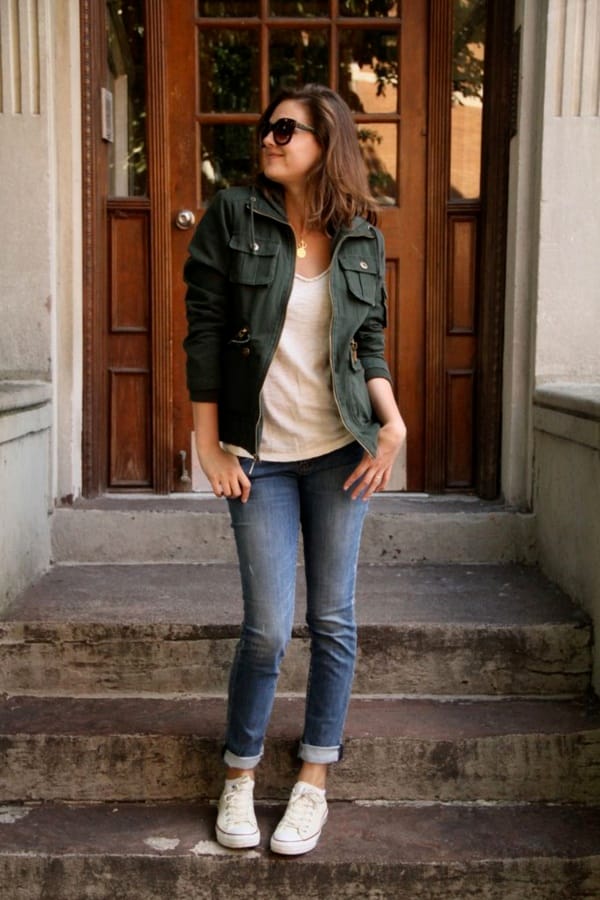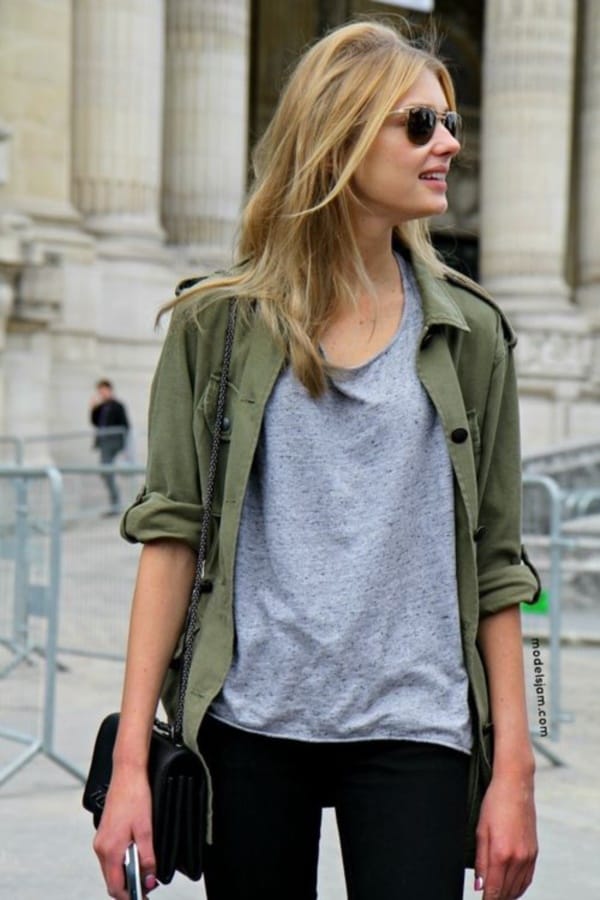 The sexy Bralette top looks damn sexy to be worn along with amazing high waisted jeans.
You may wear only these two for a hotter look in summer. And if its winter and you are feeling cold, then you may wear a cargo jacket over the Bralette top.
High ankle bootie looks worth looking at twice when worn with this attractive garb.
Long Kimonos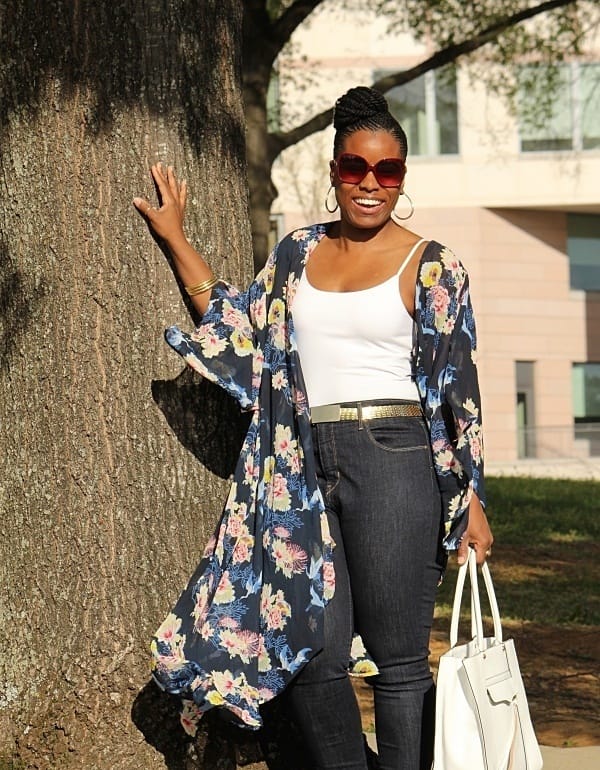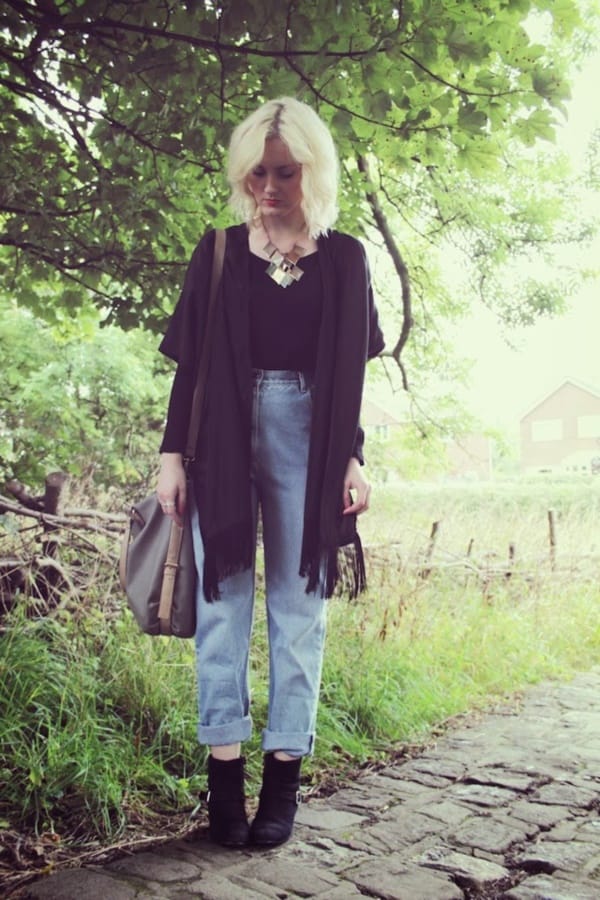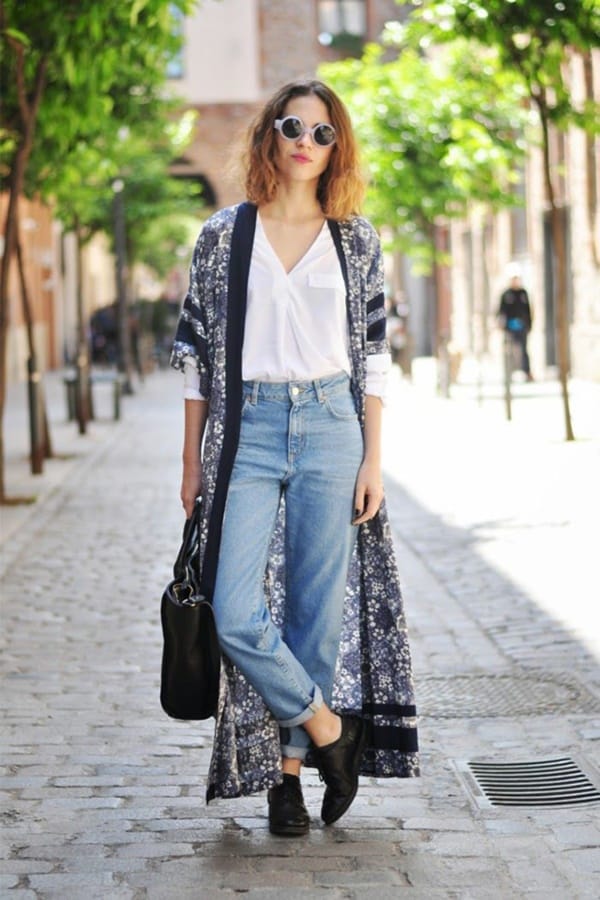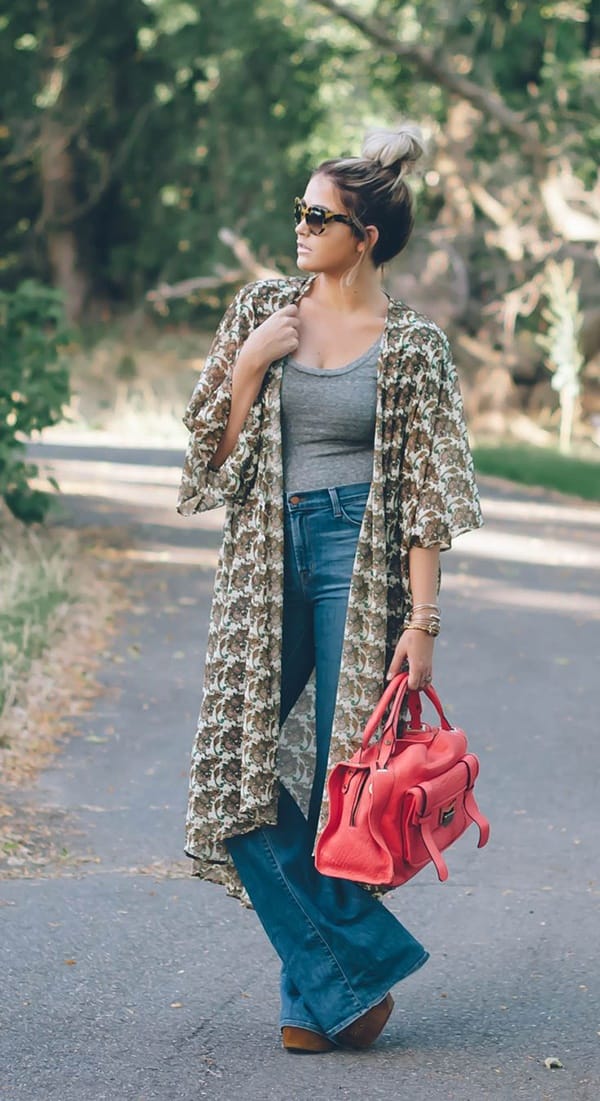 Cropped top or simple top with low neck and lacy back looks adorable with the high waisted jeans in dark colors. When the contrasting colors of boho apparel comes together with silent colors looks sexy. Try out the amazing long kimonos along with the outfit to add up a new boho vibe.
The 70's Trend
A loose one strapped top with sexy wide-legged high waisted jeans along with the sexy pumps adds up a unique style statement. You could also wear a plaid shirt along with the same wide-legged jeans as to make up a new style statement of the 70's trend. Get a sexy dramatic necklace and a colorful metallic bracelet with this outfit.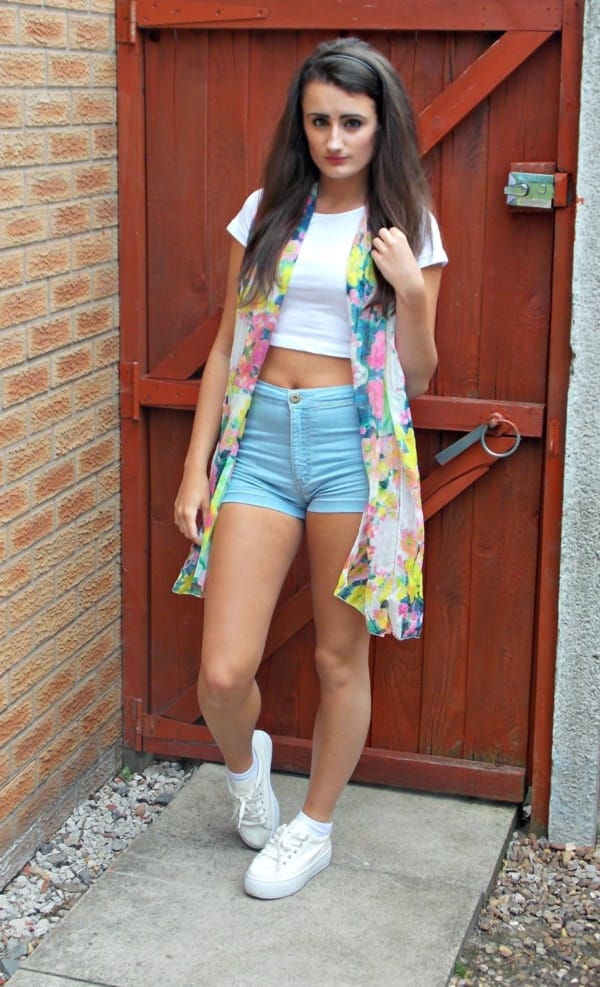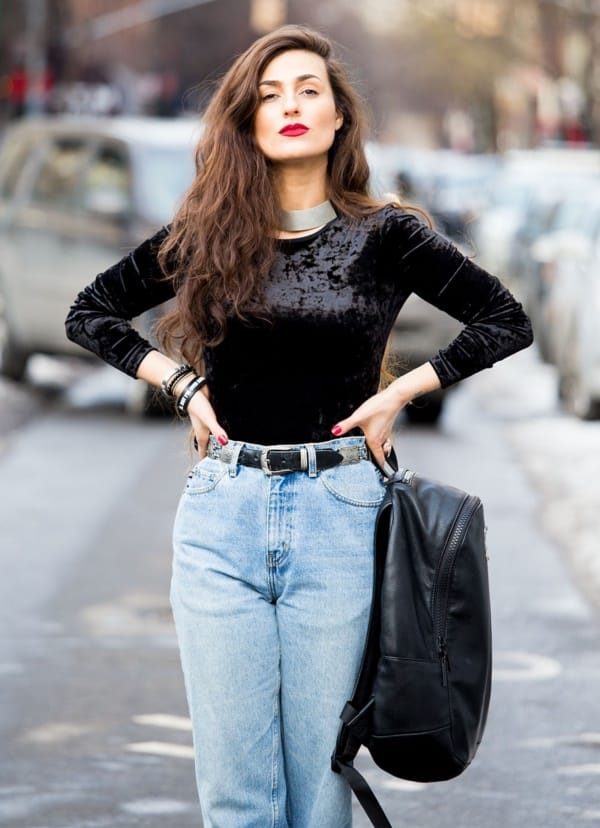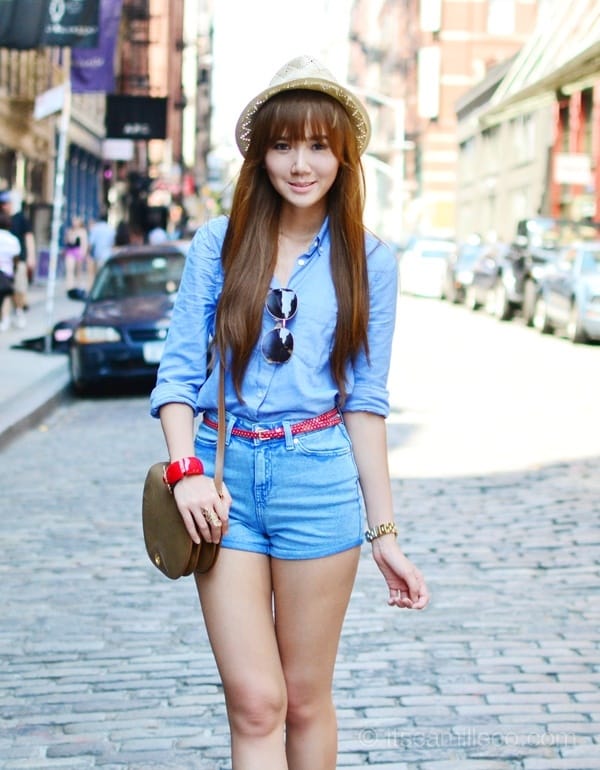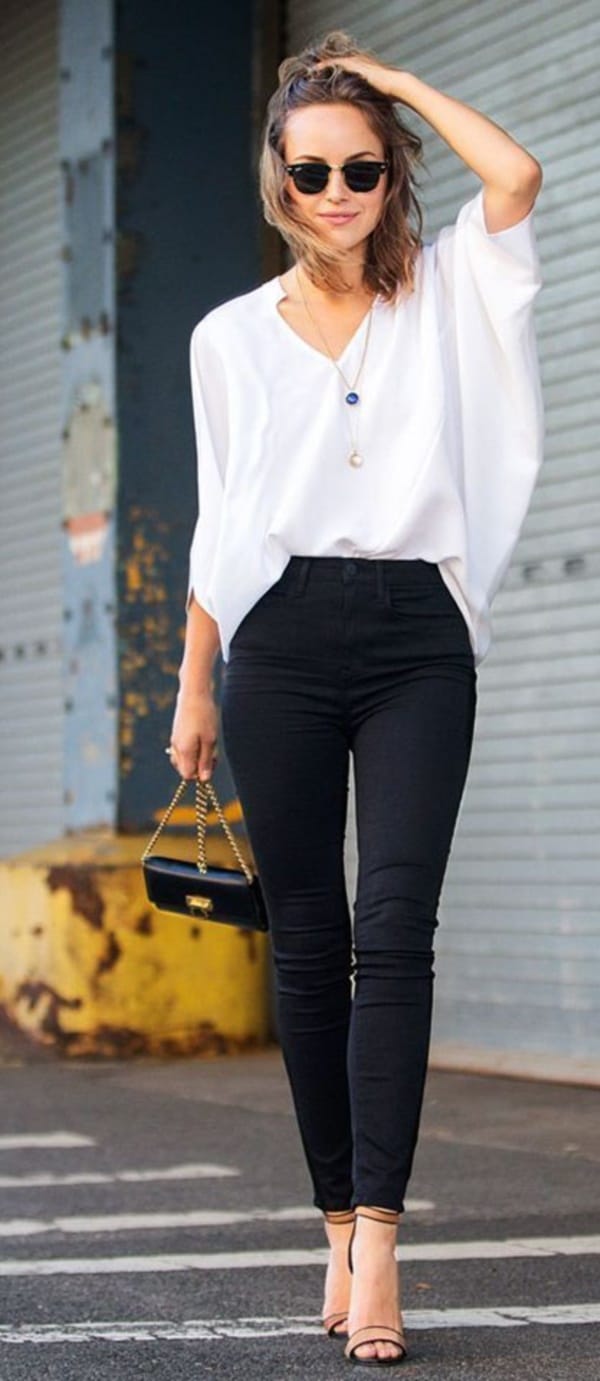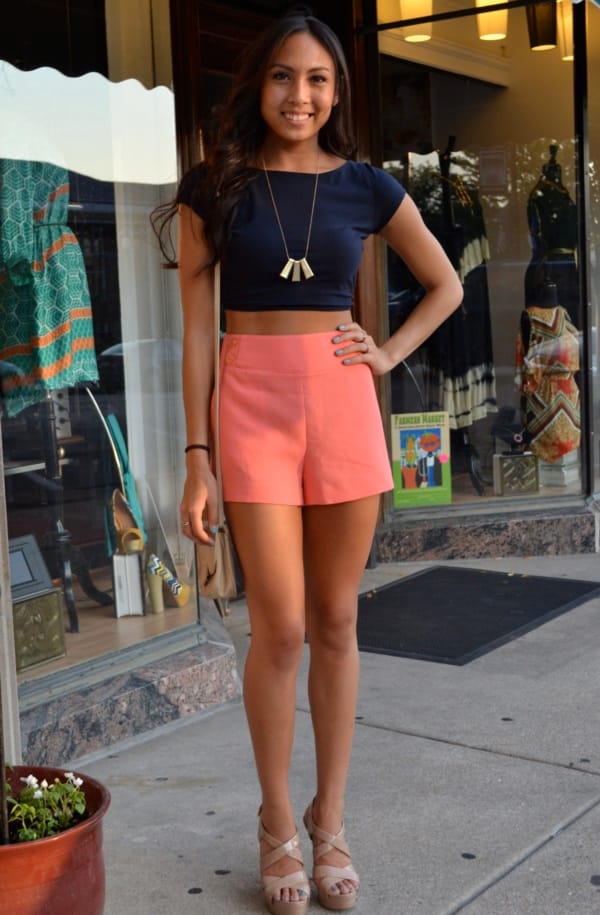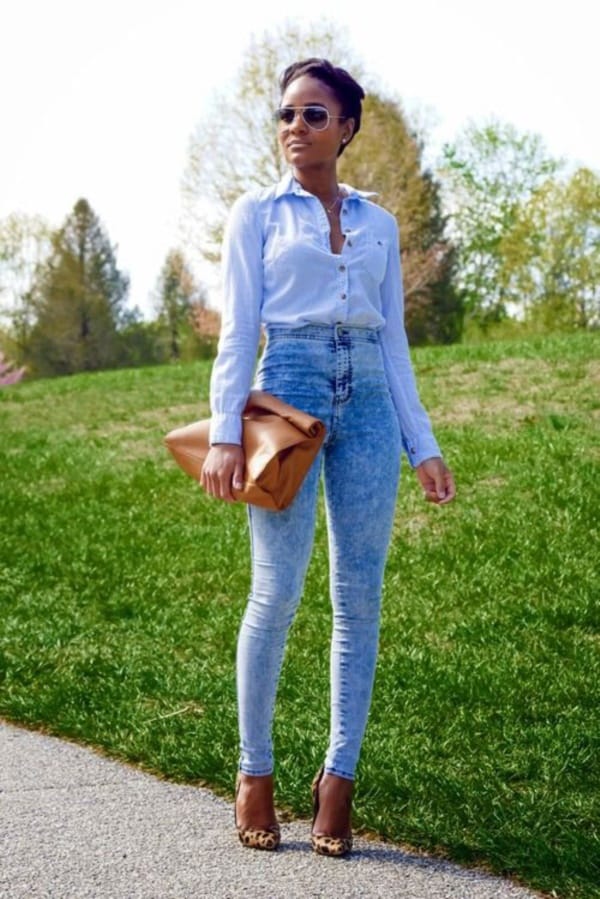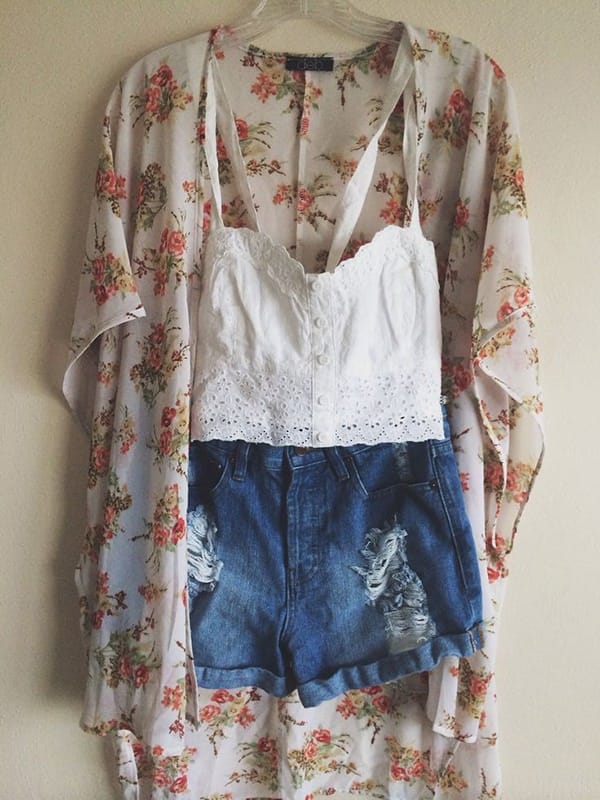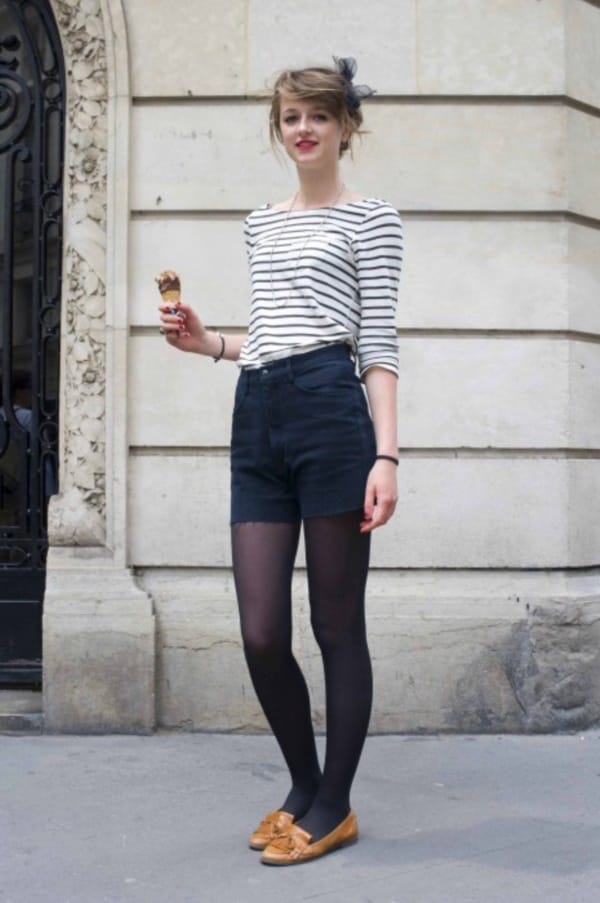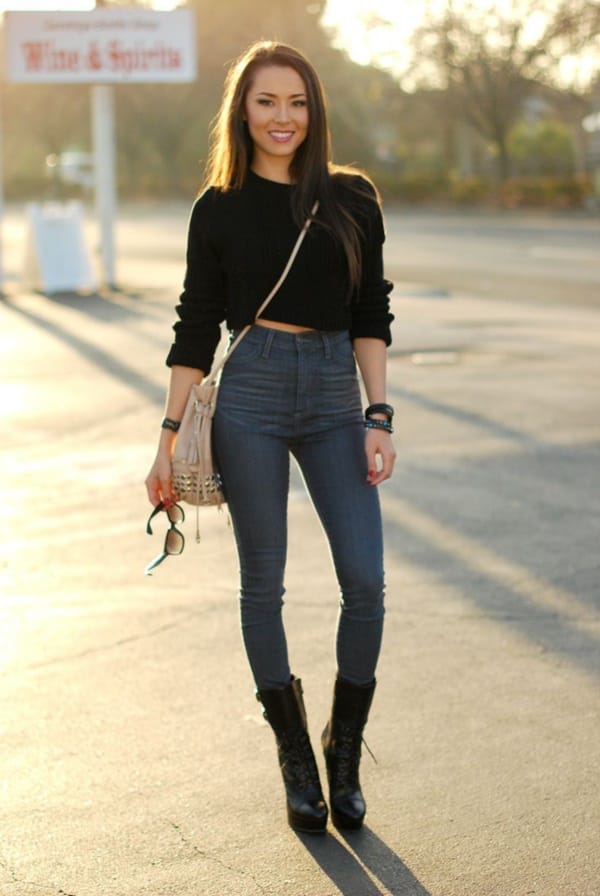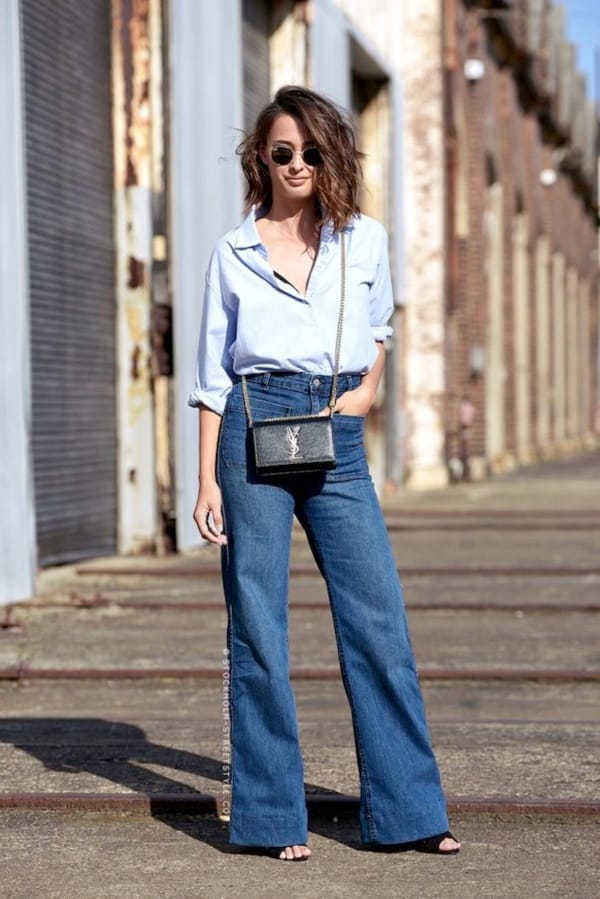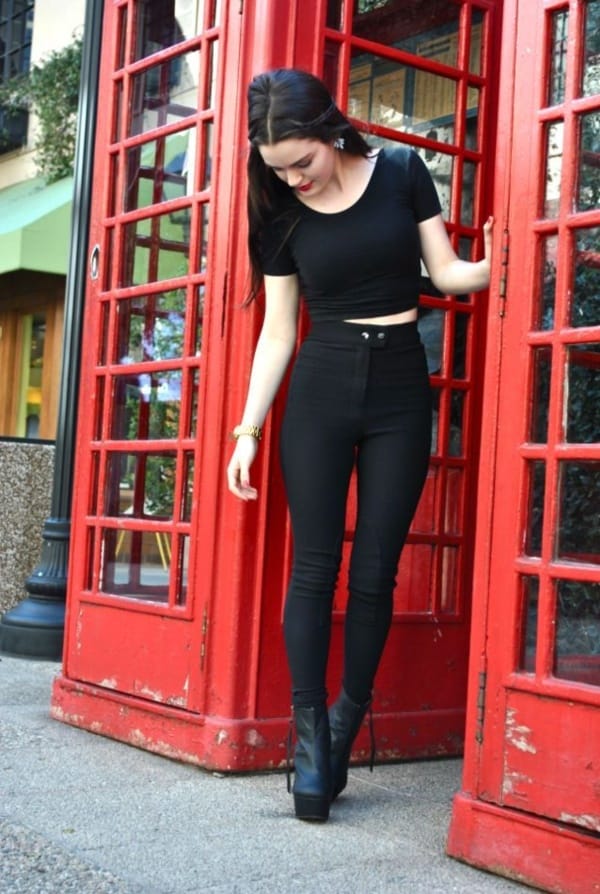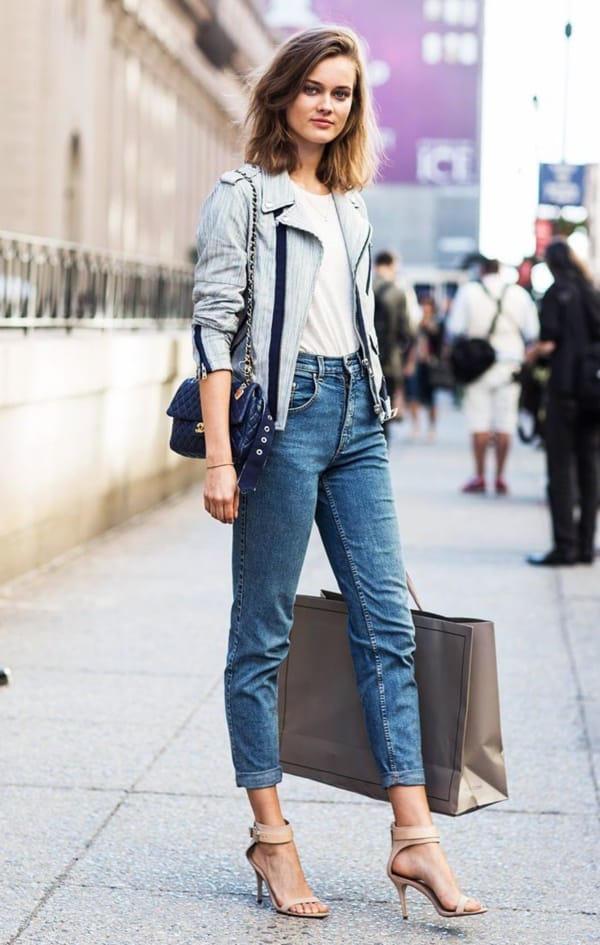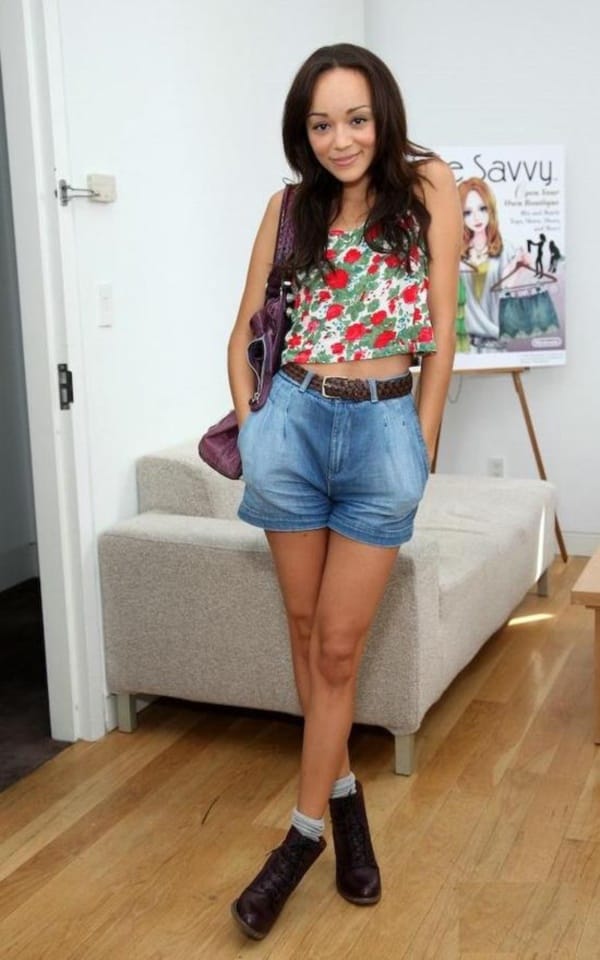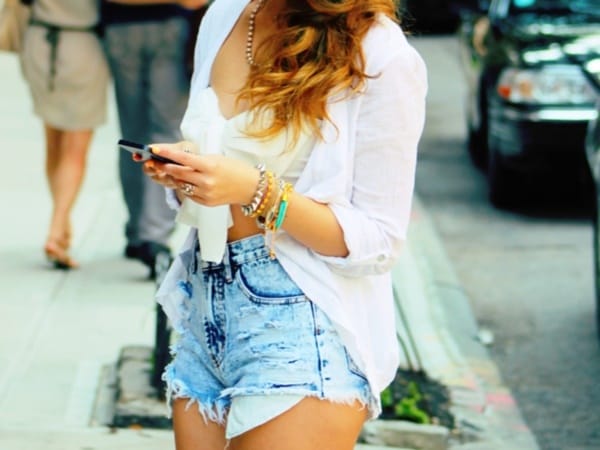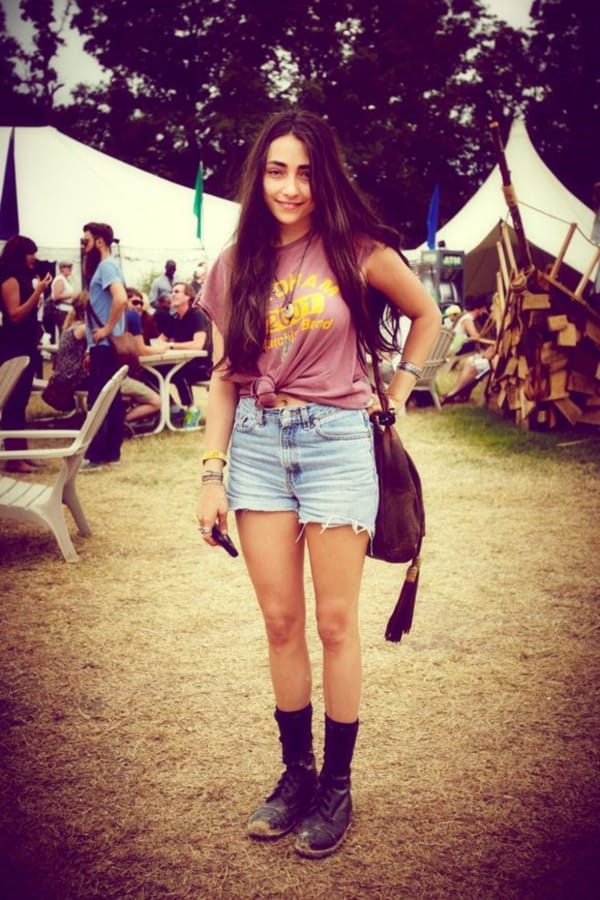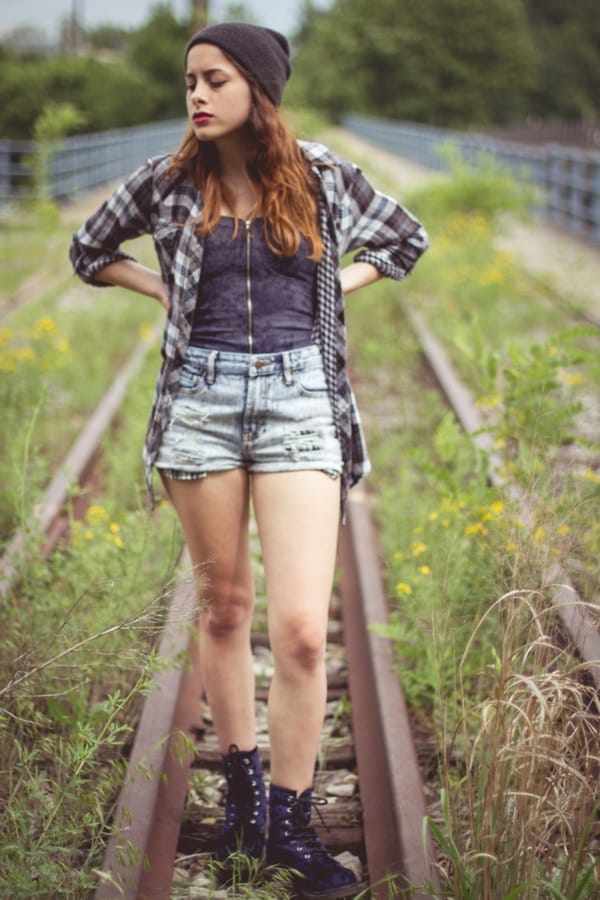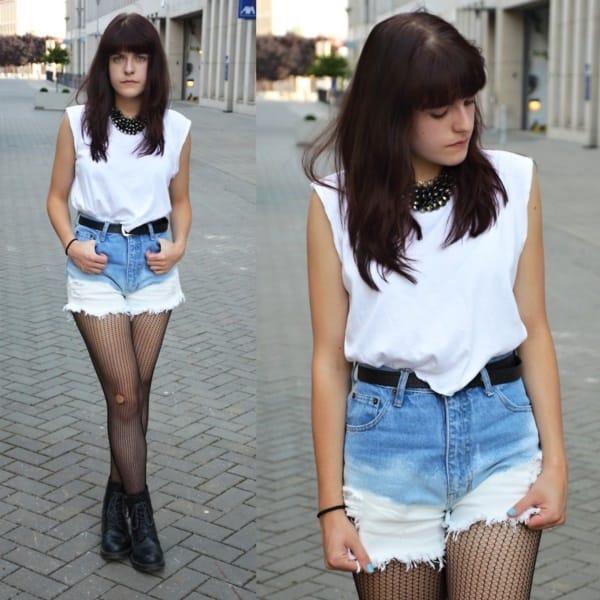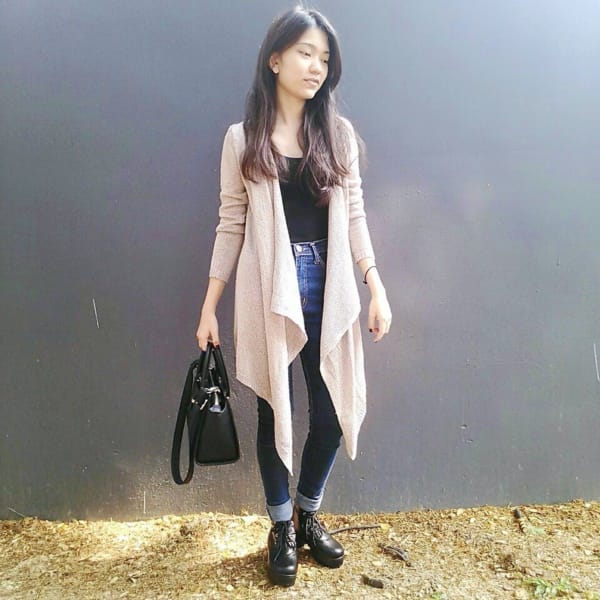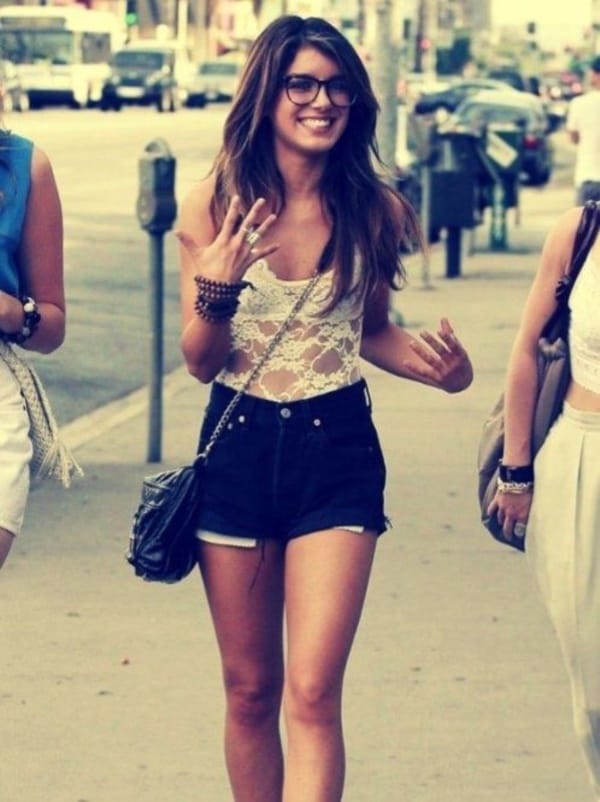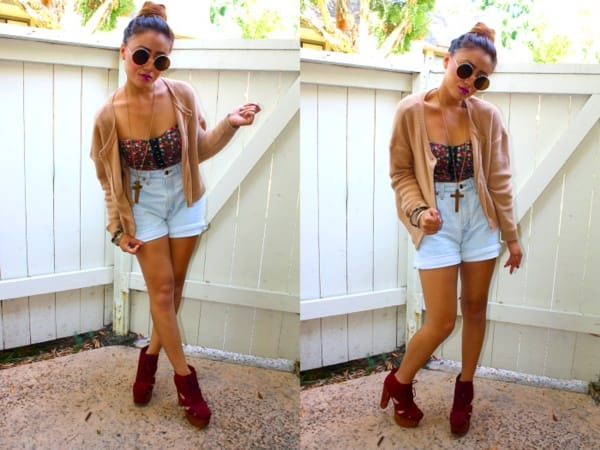 The chic Ideas to wear high waisted Shorts and Jeans that could make you look like the princess of fashion of 90's or 70's is indeed great. This is an evergreen fashion clothing idea that your wardrobe must be full of. Its shopping time, girls!If we talk broadly, leather is a casual and not business dress. Many of you must be having an impression that it can be worn formally.These are some innovative leather jacket outfit ideas.