Mom Jeans are back! Cool gals, mom jeans give you cute, effortless, old vintage feeling and look flattering, if you know how to style them rightly. Here are few mom jeans styling tips for you –
Keep your shirt simple and tucked in to ensure your waist is accentuated.
You need to completely speed up with the taste of outside fashionable world.
Apparently, a mom jean really does best know. Just think of those days, when you used to tease your mother for pulling those faded, high-waisted jeans, skinny jeans? Well, it seems like you've to eat those words for now, because those old vintage jeans are popping up everywhere in 2017.

If you're looking for inspirational ideas to wear mom jeans outfits and tricks to help you educationally about this controversial trend, continue reading to see our favorite mom jeans secret style looks and shop for your favorite one for next big special occasion of your life! Here are some best ways on how to make stripes look awesome on you!
Ideas To Wear Mom Jeans Outfits
Mom Jeans and a Slip Top!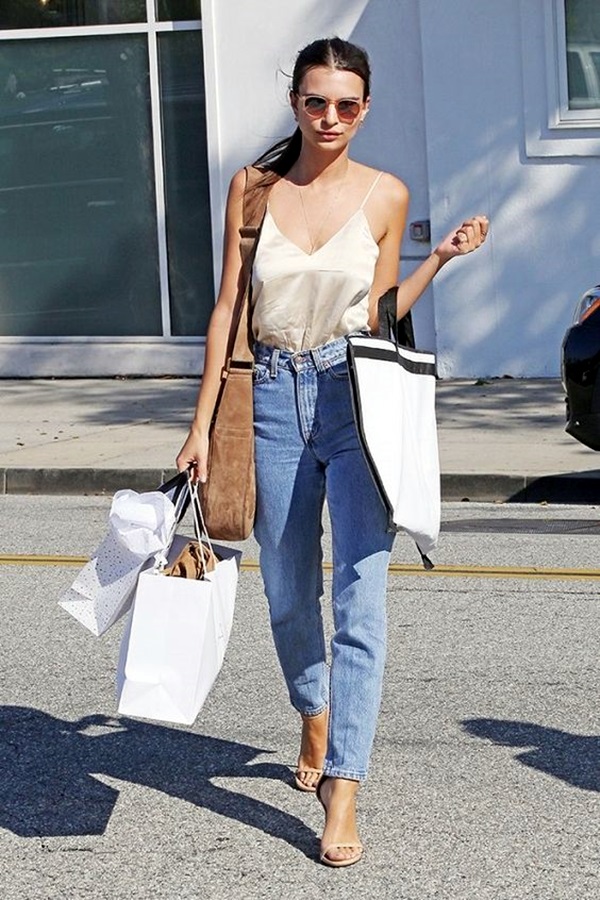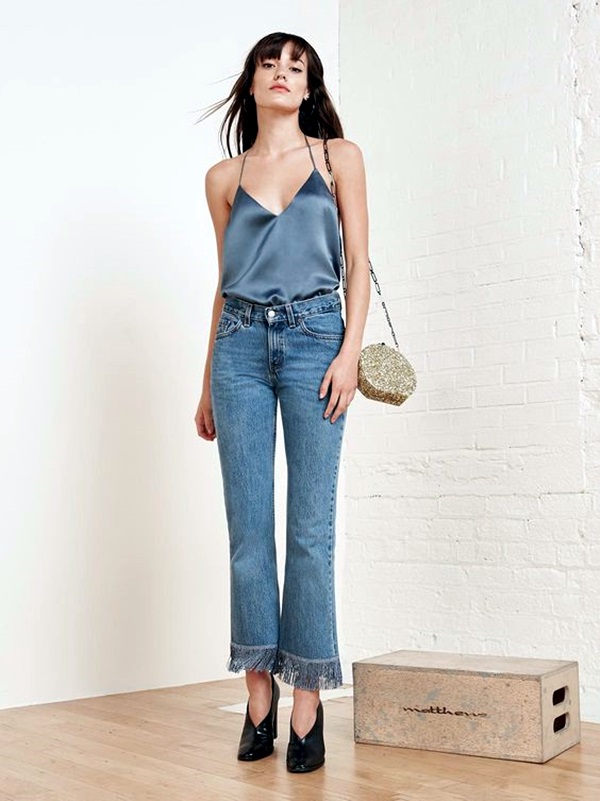 Wear baggy, high waist mom jeans with a slip top tucked in if you don't want to feel totally covered up. For instant glam, add a pair of fancy heels and cute accessories. This is super 80's perfect look.
High-Neck Top paired with pair of Pumps!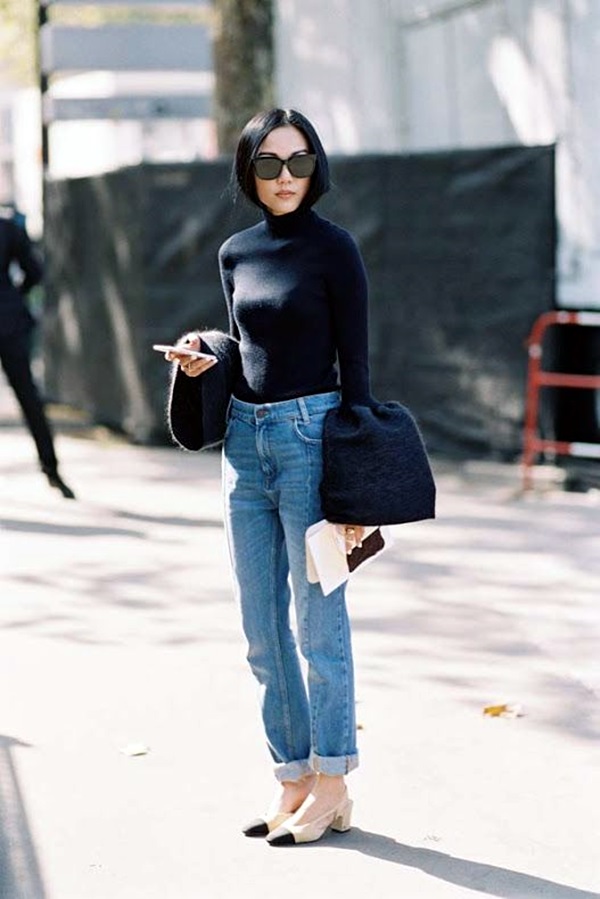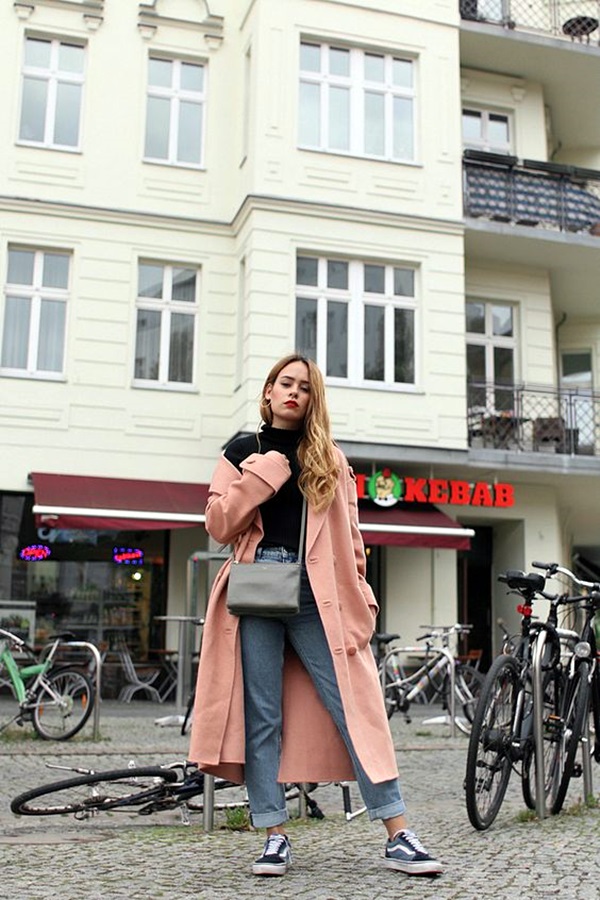 High-neck is an easy and fabulous way to add that oomph factor to your complete attire. Young gals! Pop your favorite pair of mom jeans on a sleek high-neck top and a matching pair of plumps to achieve that perfect modern look for a casual meet with friends without looking sloppy.
Simple Shirt with Leather Jacket!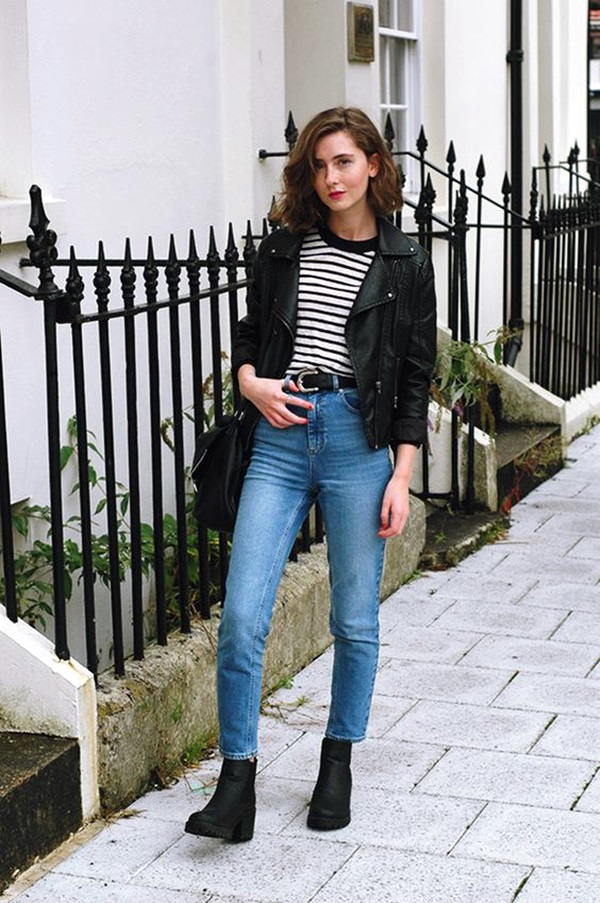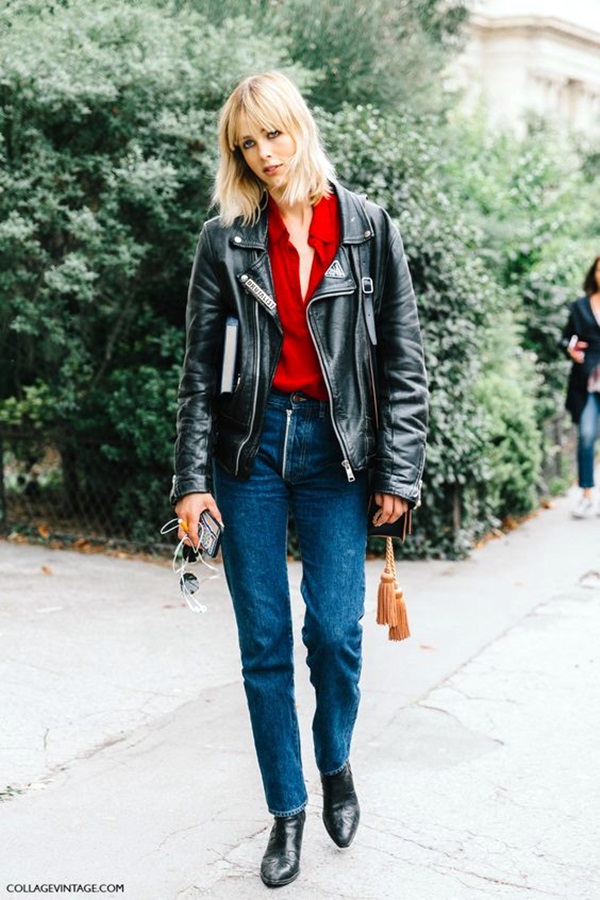 Don't want your mom jeans to look baggy? To achieve a casual yet stylish look, pairing your jeans with shirt and adding leather jacket over it for more sophisticated look is a best option to go with. A chunky gold necklace looks unexpected with such low-maintenance jeans.
Mom Jeans and a Military Green Jacket!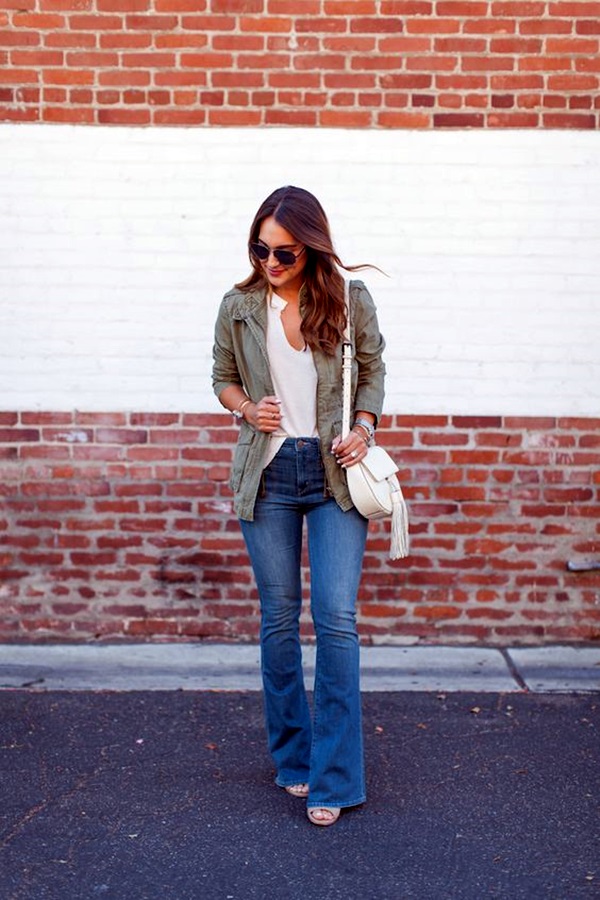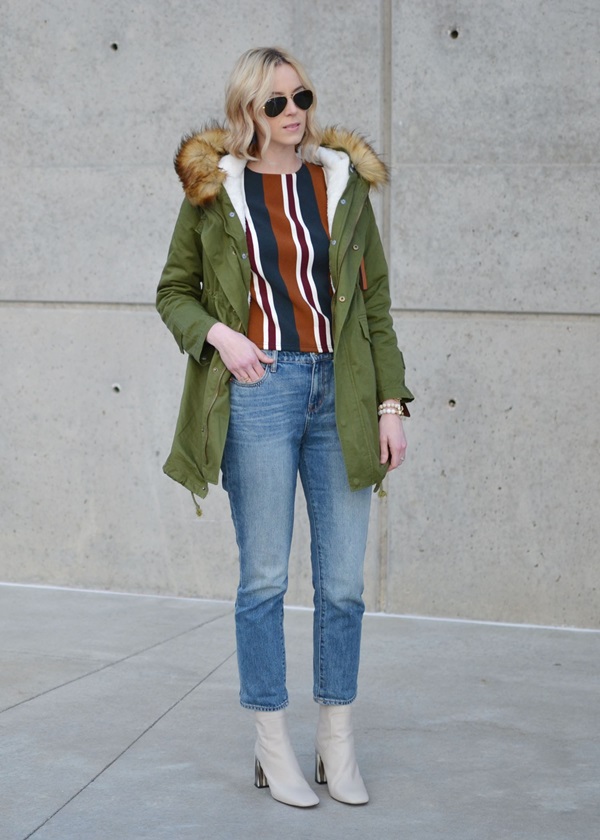 Isn't it, whenever you plan a road trip, you always look for clothes that give you all sort of comfort. Pairing mom jeans with olive green flats and adding a military jacket on top of your top proves to be one of the best ideas to wear mom jeans outfits in 2017 as they are comfortable and easy to wear.
Denim Jacket paired with Pretty Mom Jeans!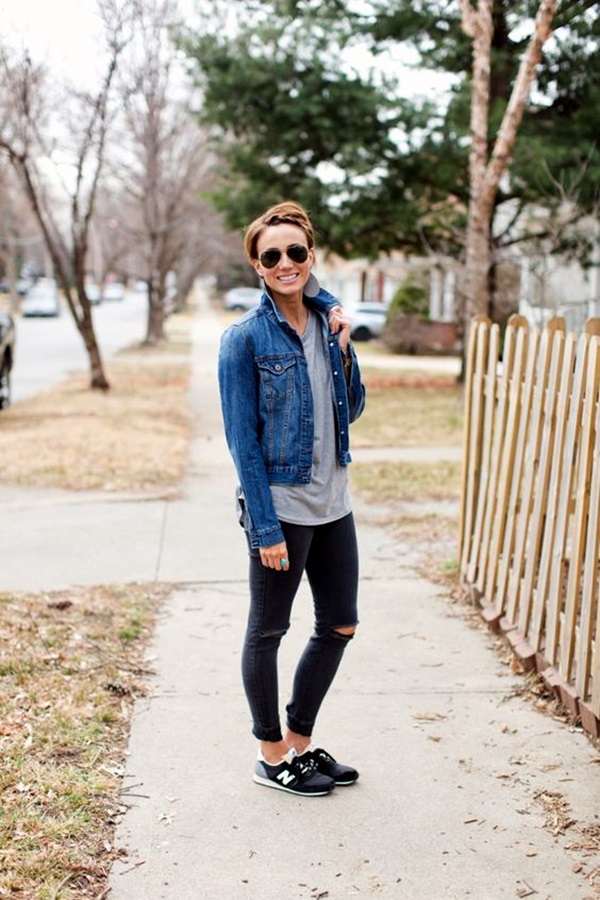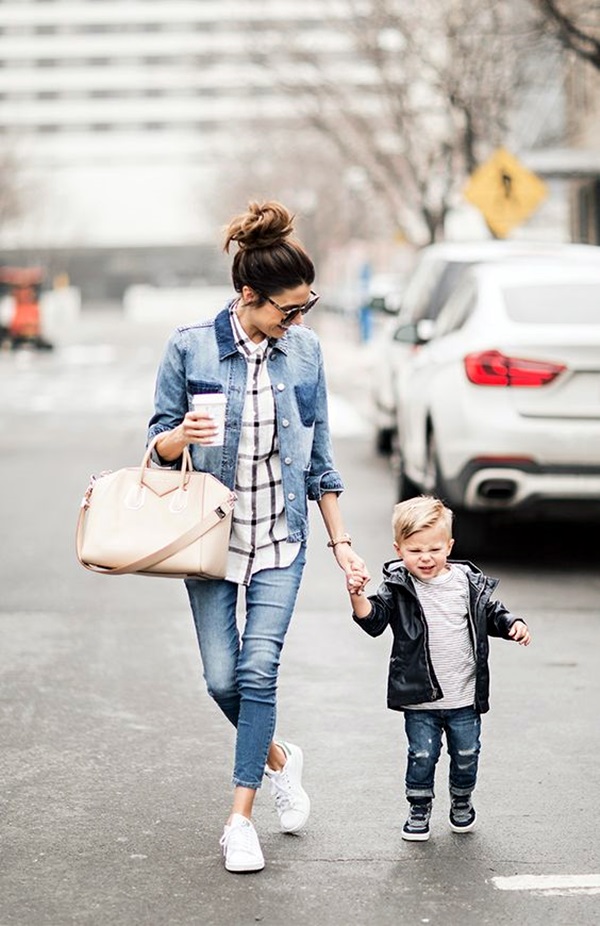 Well! The combination of denim jackets with pretty jeans and ankle boots is highly preferred in winters by girls. Jackets are worn not only to cover the body, but they are also worn as style statement. To achieve a chic look, don't forget to wear matching makeup and hairstyle that goes with your outfit. Summer is round the corner and the same outfits you wear to work would not be apt for the season. So you may need to choose the best work outfits to wear this summer.
Mom jeans with Chunky Cardigan!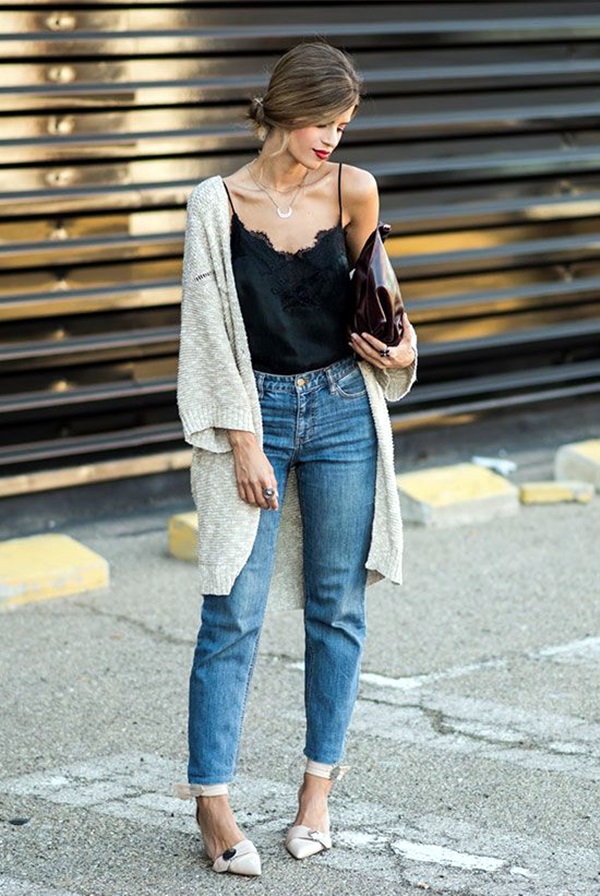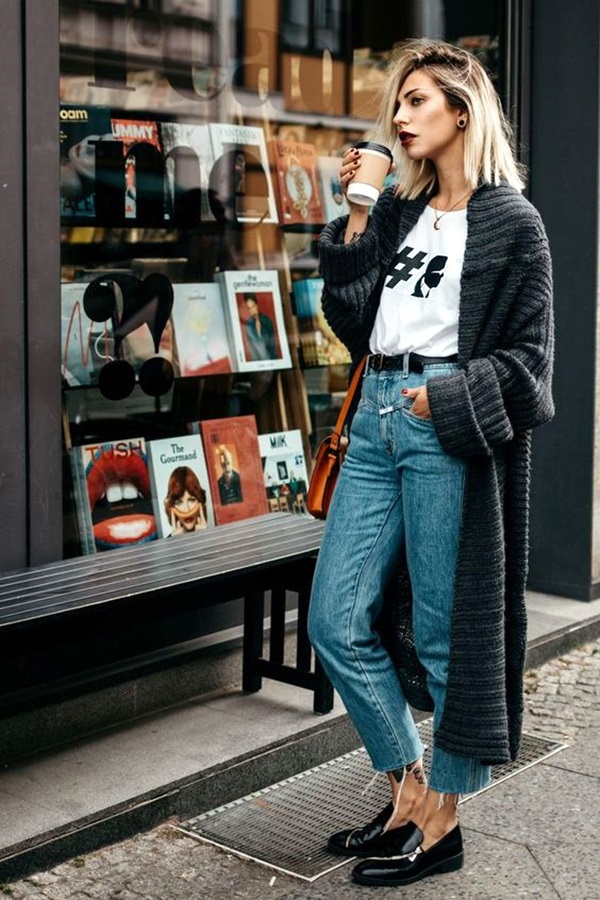 Do you want to opt for a serious look? Then, try wearing your favorite pair of mom jeans with a chunky cardigan as easiest ideas to wear mom jeans outfits. Accessorizing it with a stylish pair of polka dots heels and a classy handbag keeps this look modern and fresh for long hours.
Mom Jeans paired with Embroidered Top!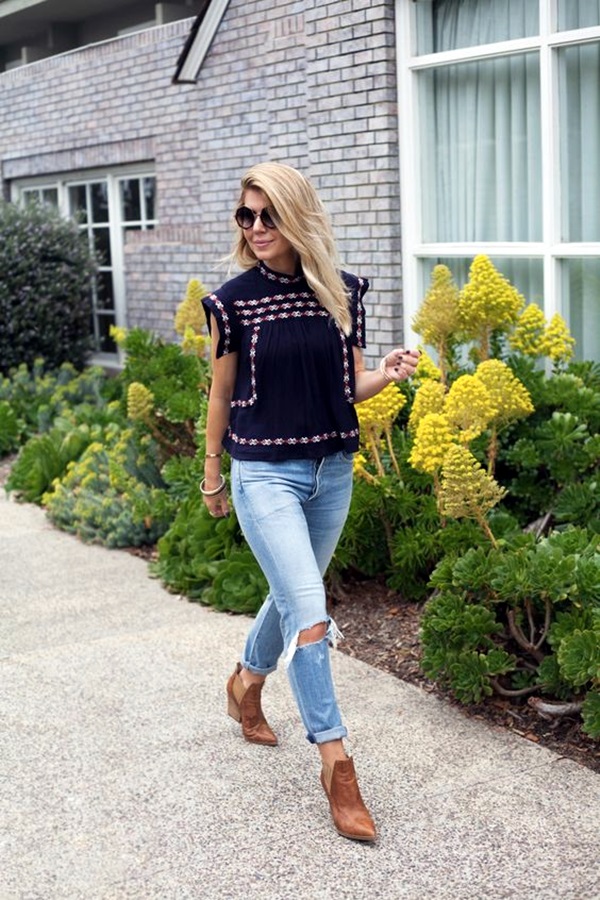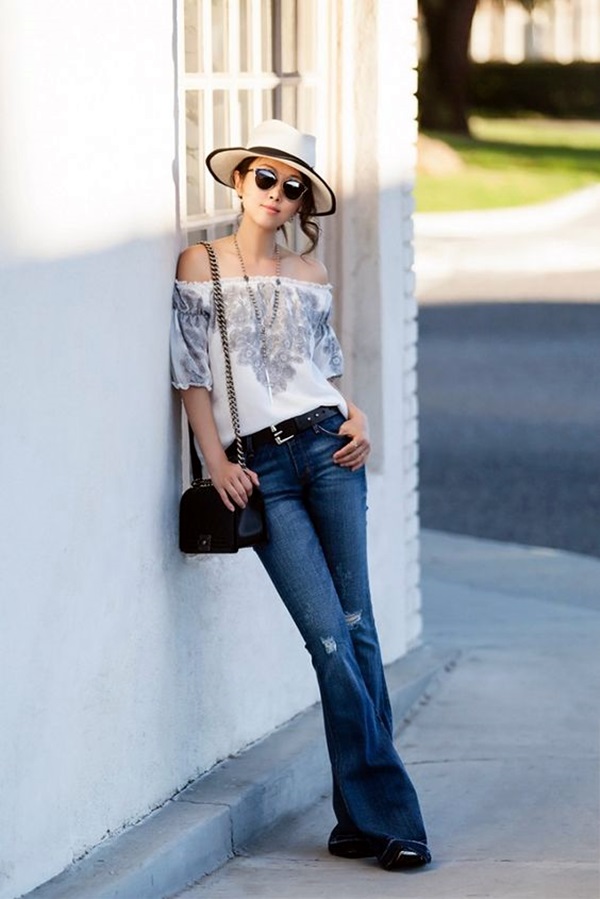 Rock the trend in white! Pair a bright pair of mom jeans with a white embroidered top for a pulled-together look. You can even roll your jeans up mid-calf to show off your ankles and give a finishing touch to your look by wearing gold earrings. Aren't you pleased to know that this year casual business attire for women is all about adding details and combining new staples with your old pieces in a modern way?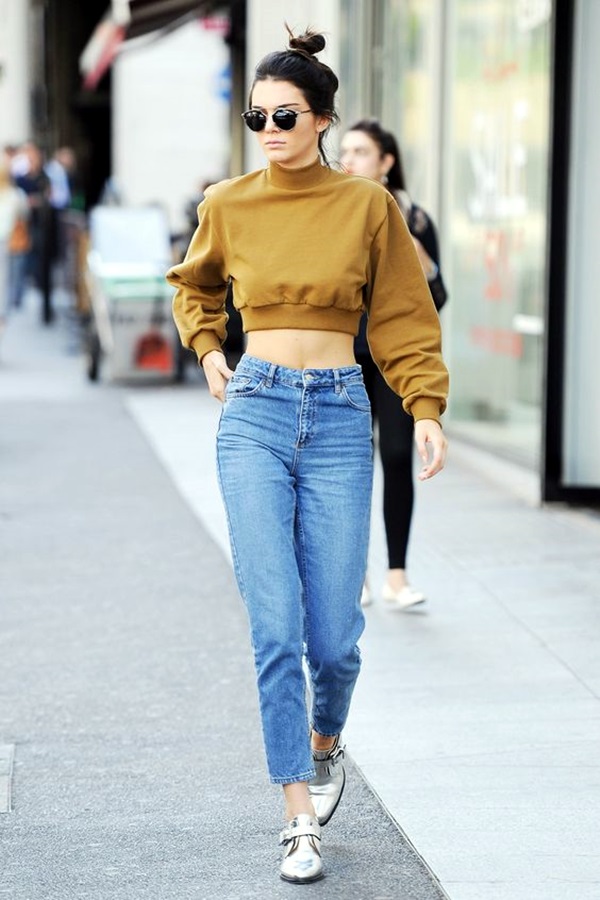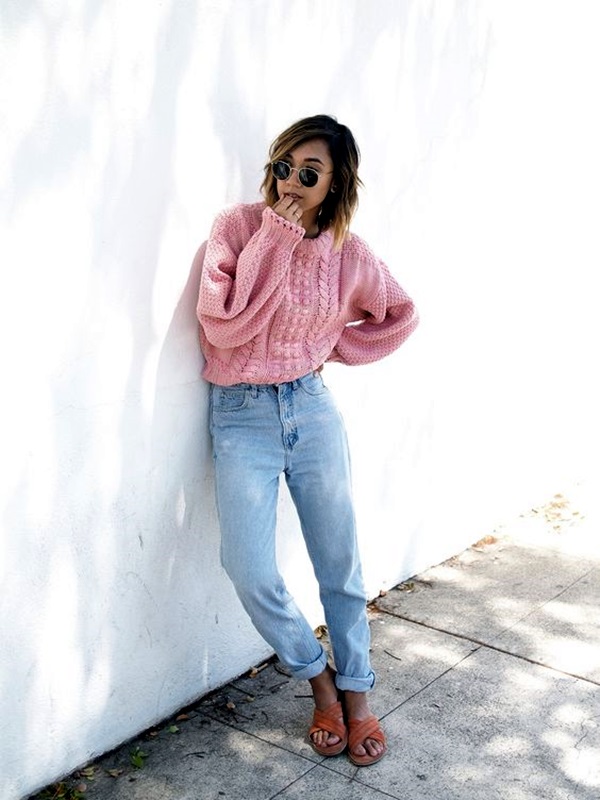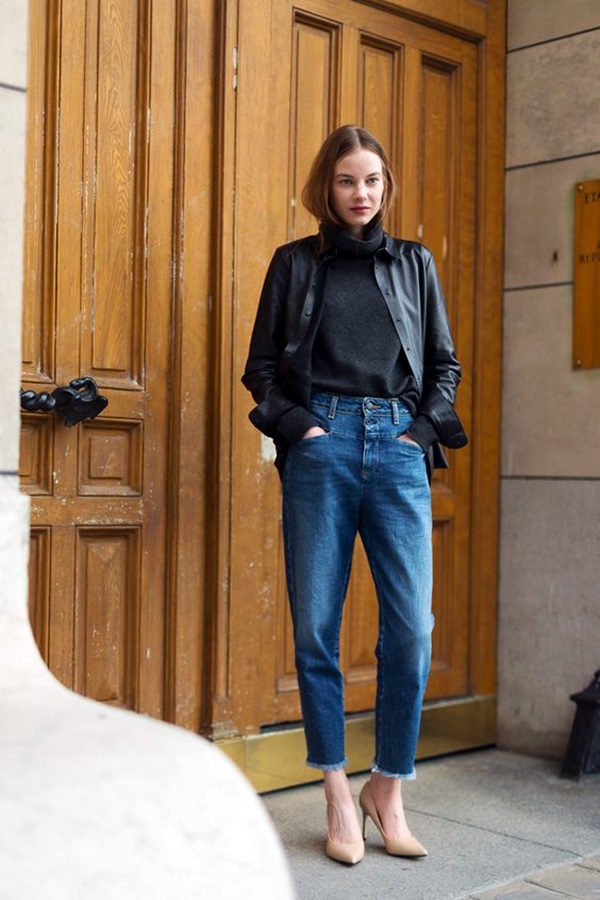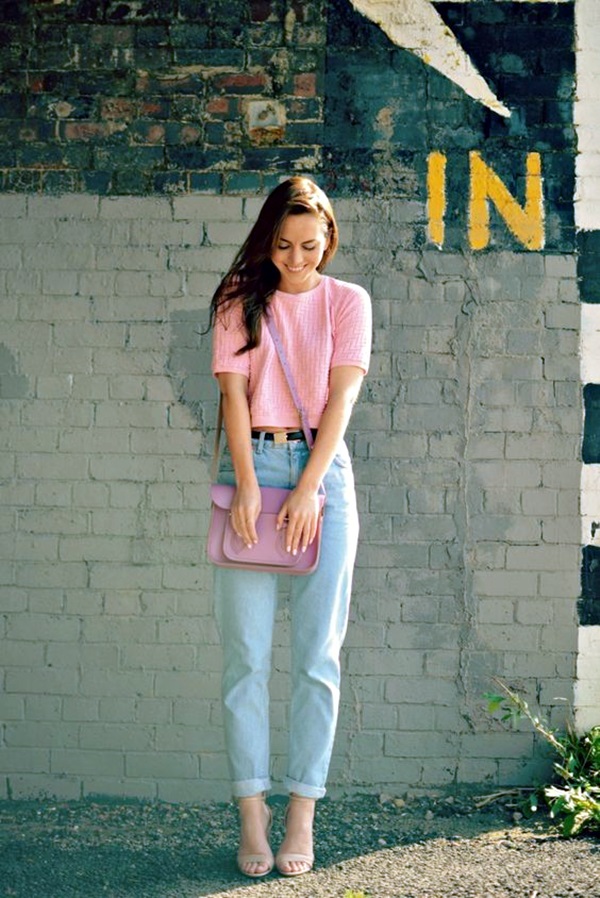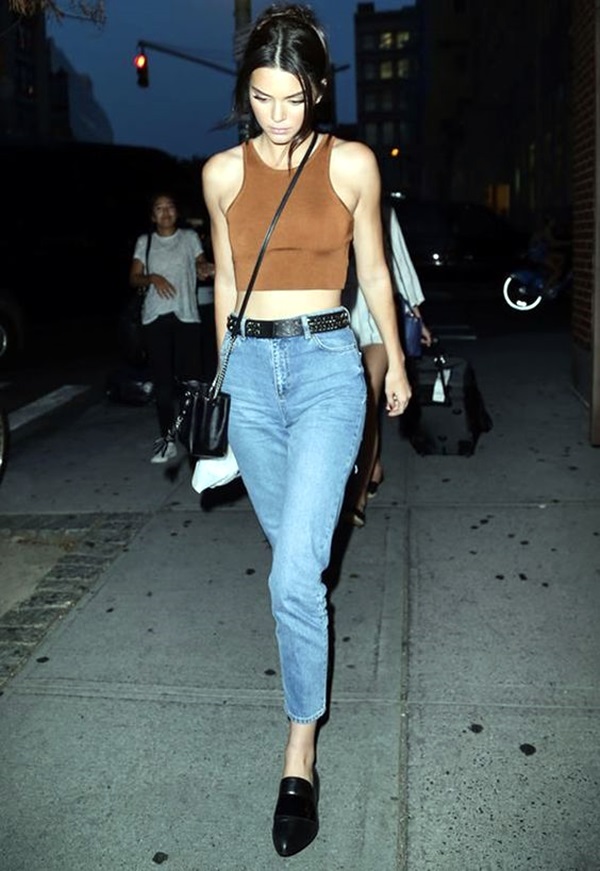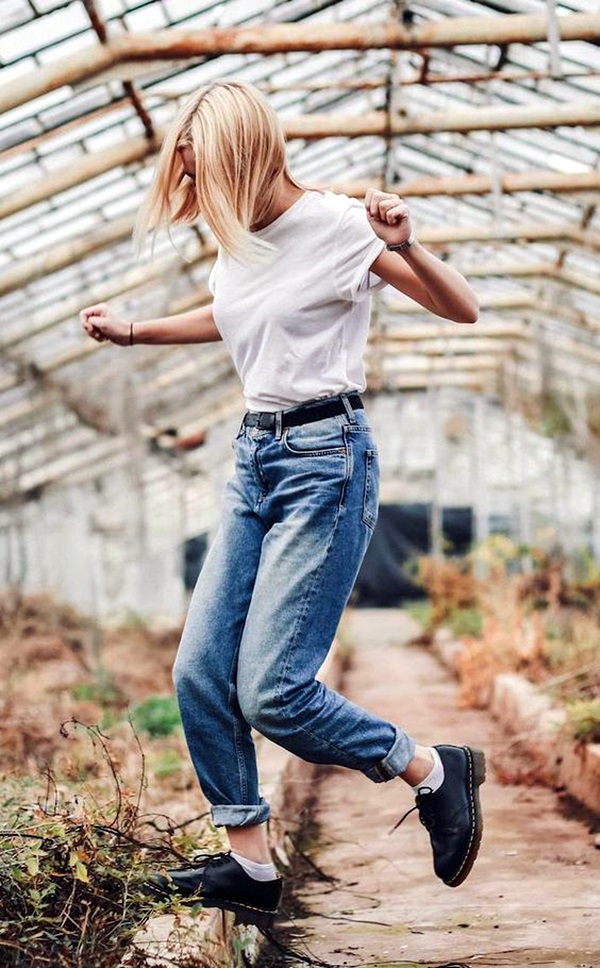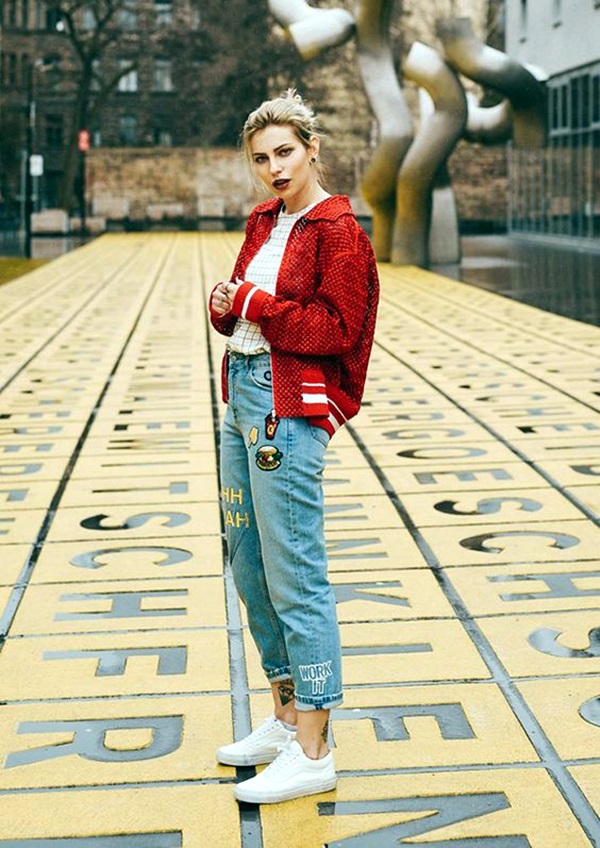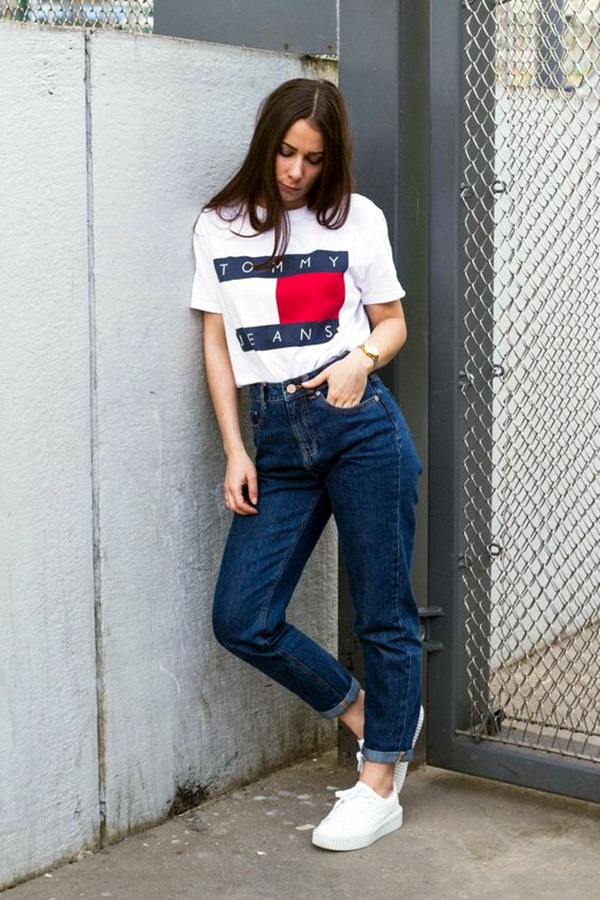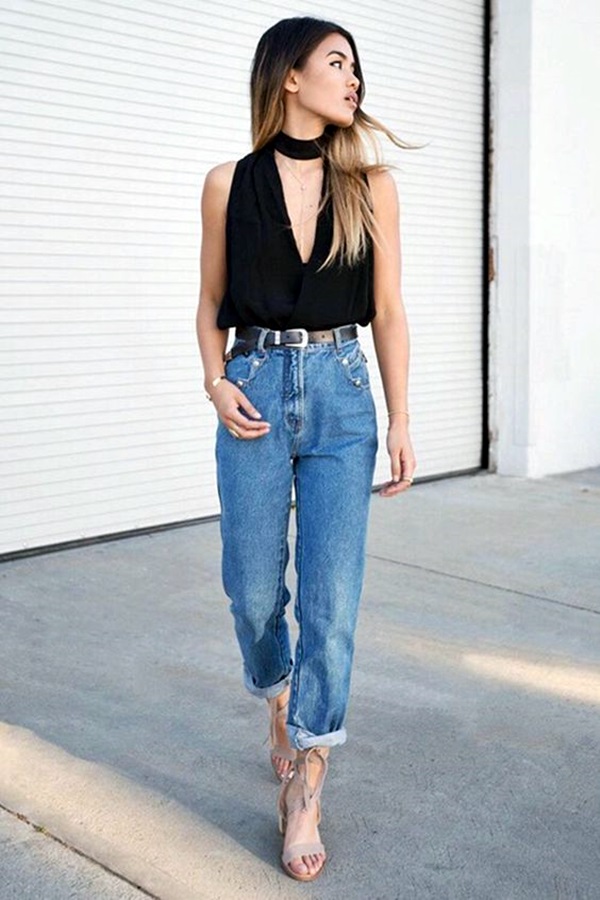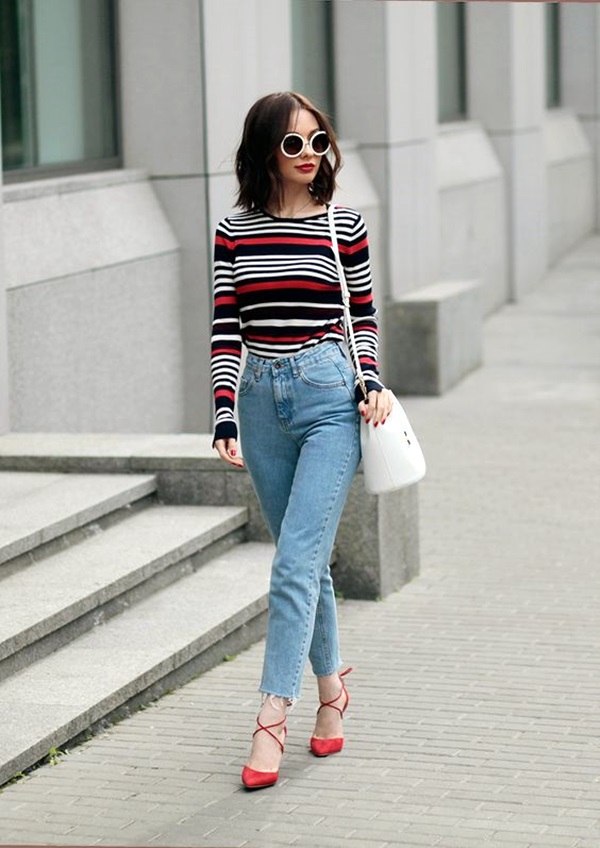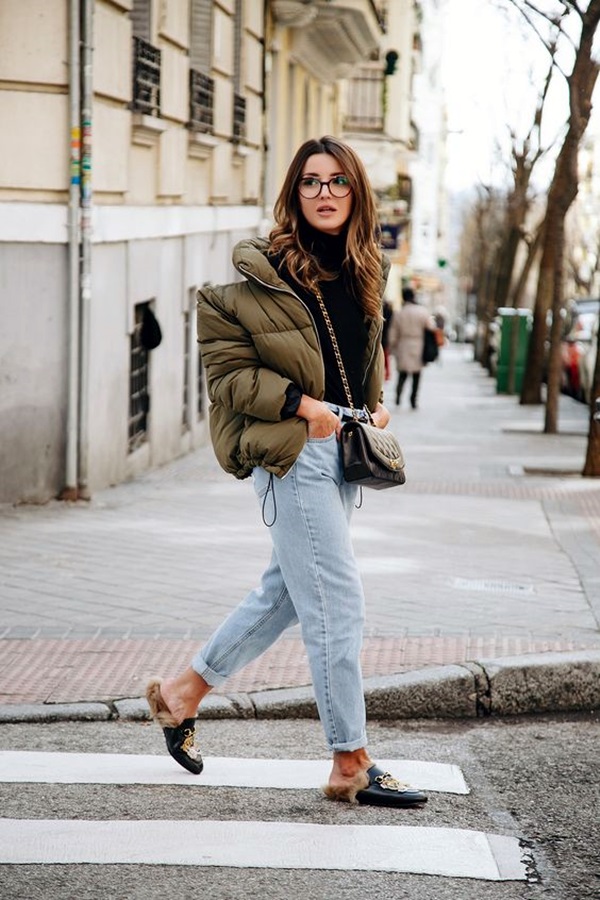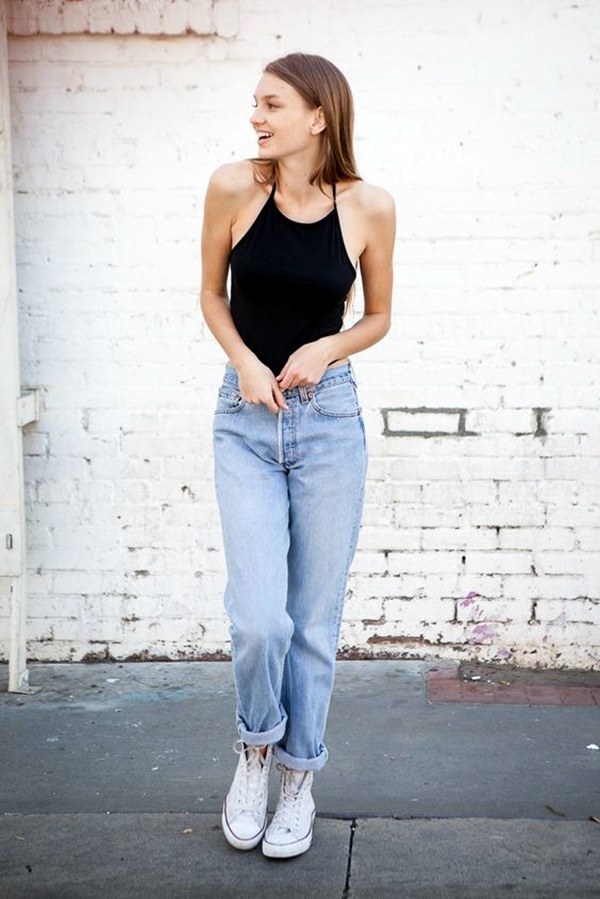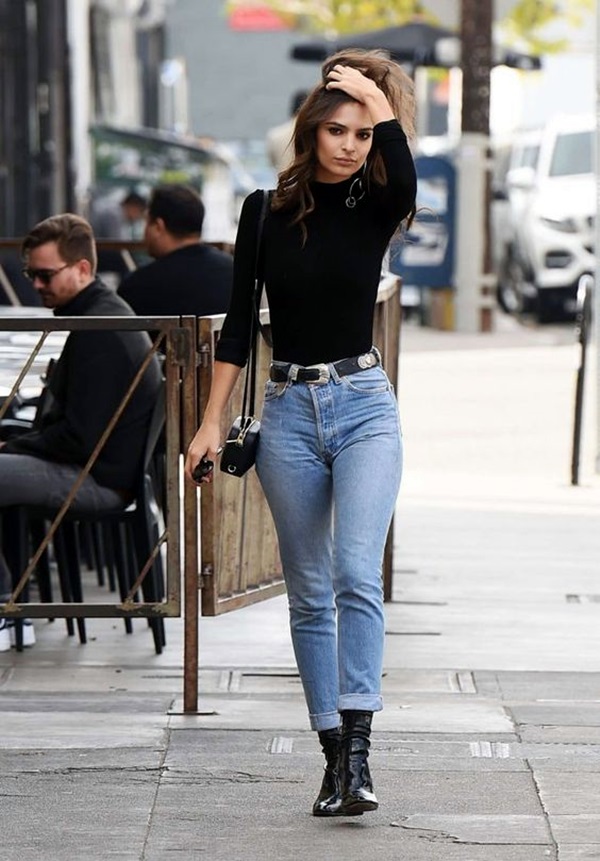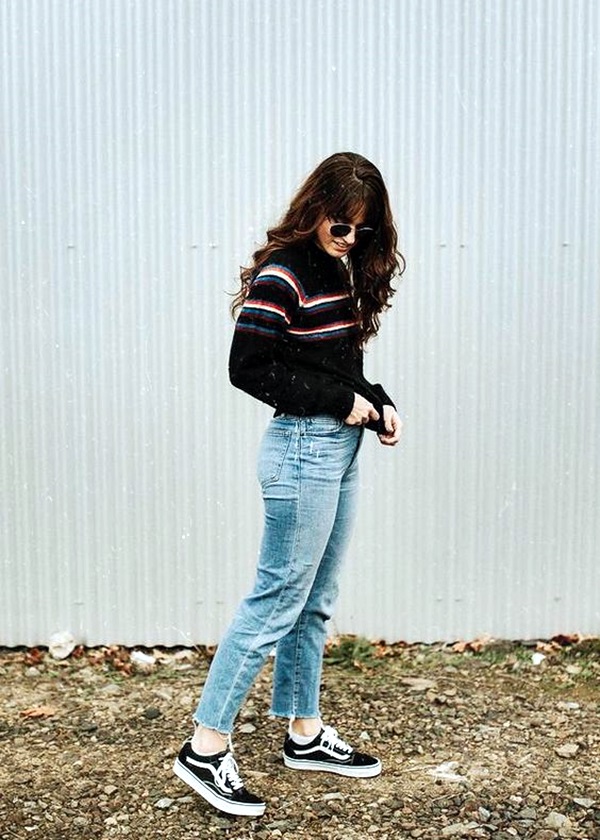 So, don't waste time! Go out, buy yourself a pair of comfy mom jeans and learn how to wear them so that you look like an actual Instagram famous fashion blogger or fashionable mommy. From above points it's clear, if you're looking for chic ideas to wear mom jeans outfits, then you can easily style mom jeans in whatever style you want like – formal, casual, dressy or preppy. Gals! Wear them well because they make you look like you've stepped out of an episode of an old serial.