During weekends, when you are in a mood of complete enjoyment and want to relax your body from daily work load, jogger pants outfit proves to be latest trend to provide you comfort while walking, instead of those old loose pajamas which you use to wear for night walk-out.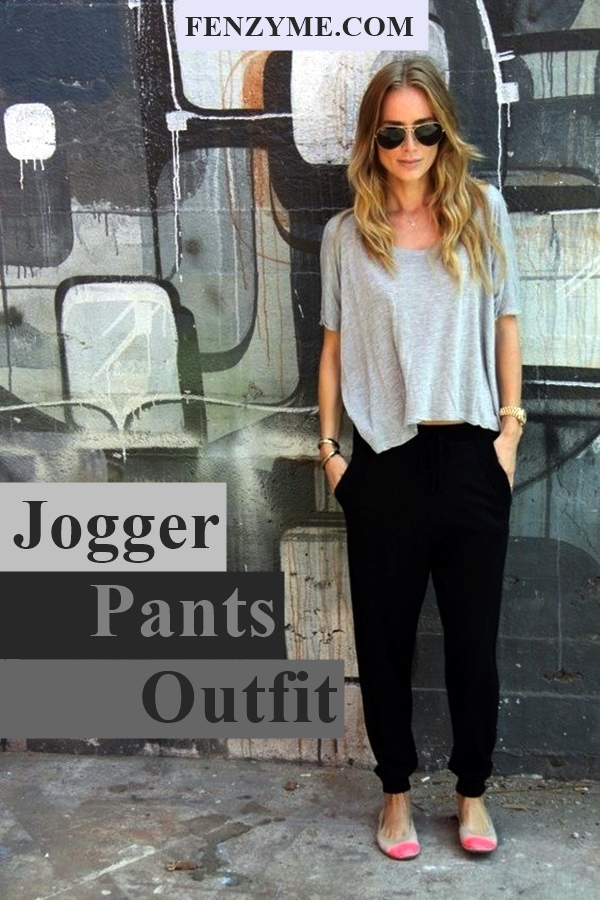 Jogger pants are popularly achieving the title of most comfortable trousers in the world. It's a great piece to wear for exercising in gym and cozy wear for roaming out in streets with friends. Pairing jogger pants with crop tops is a superb way to reflect your personality in a unique way. Despite so many attractive features, one major drawback of jogger pants is that they are not meant for wearing at work like – offices and big companies. But, if you are from sports background, then these bottoms are ideal for you to wear for work. To maintain your athlete look, make sure you incorporate bright color pants in your closet. Here are some cheapest outfits ideas will surely help you to look stylish and modern, but you just need to consider certain factors
Jogger Pants Outfit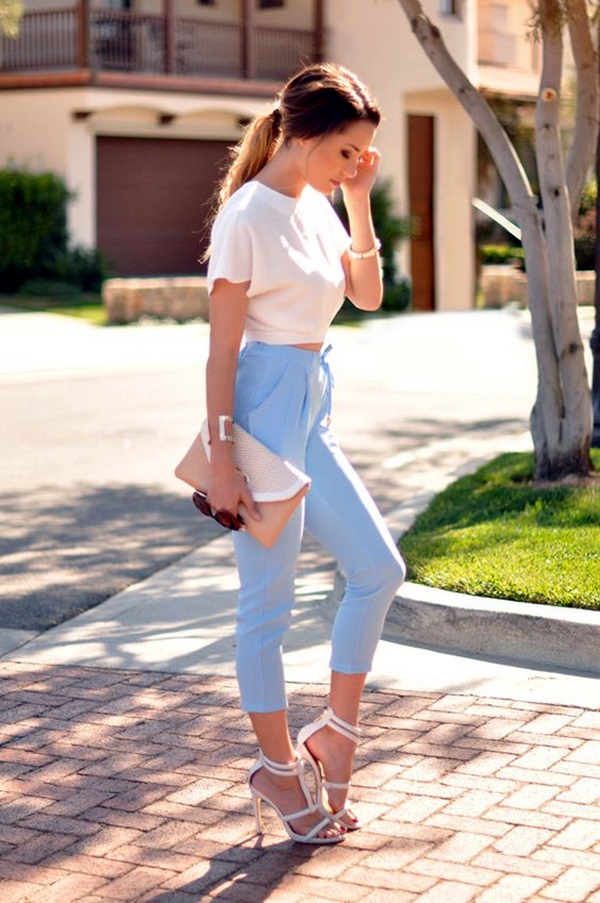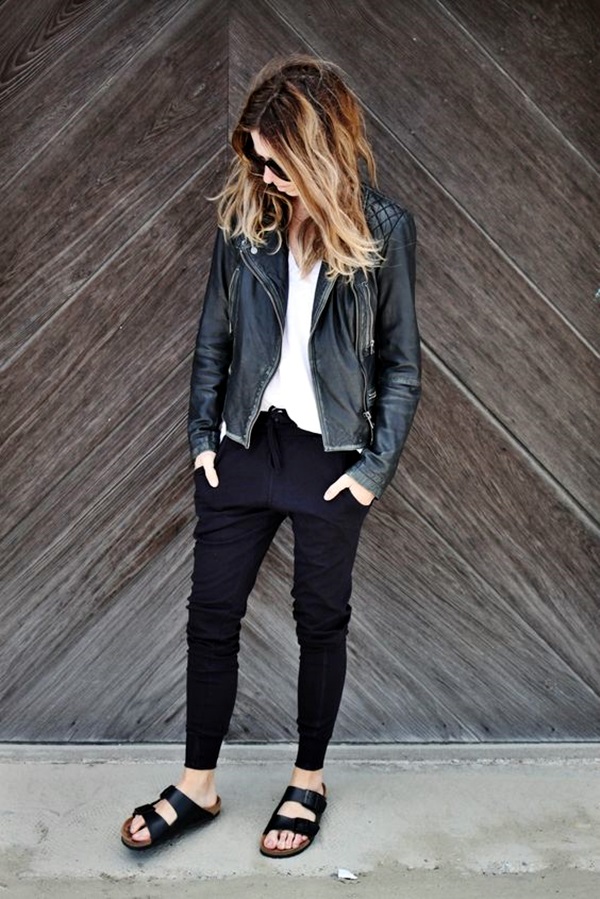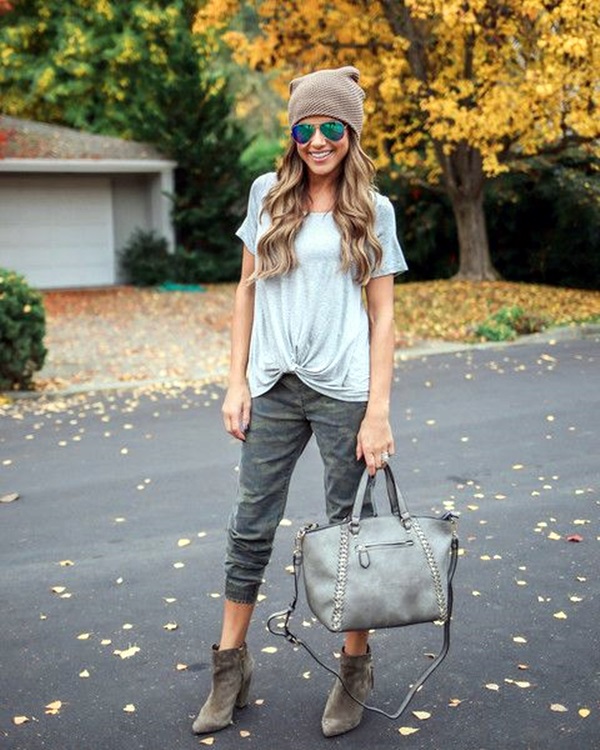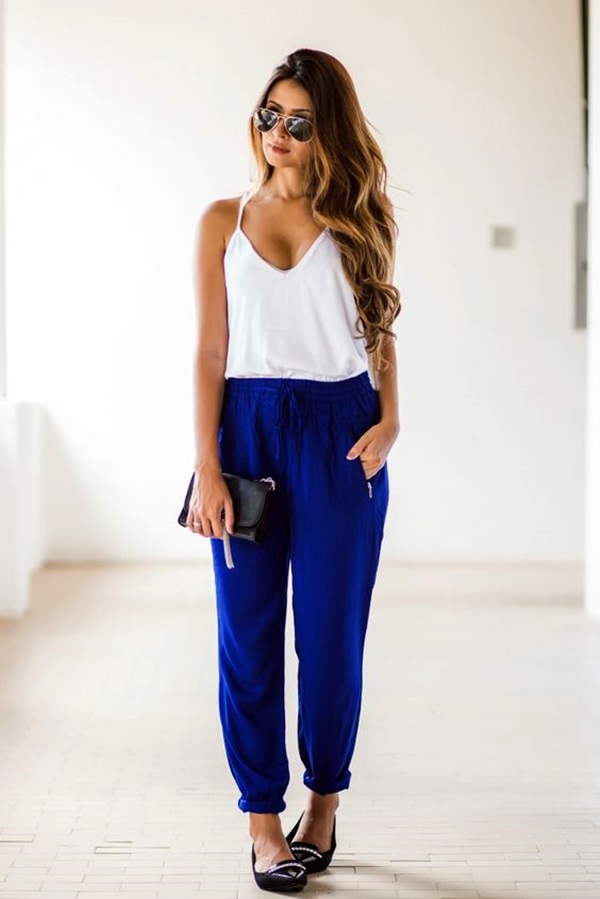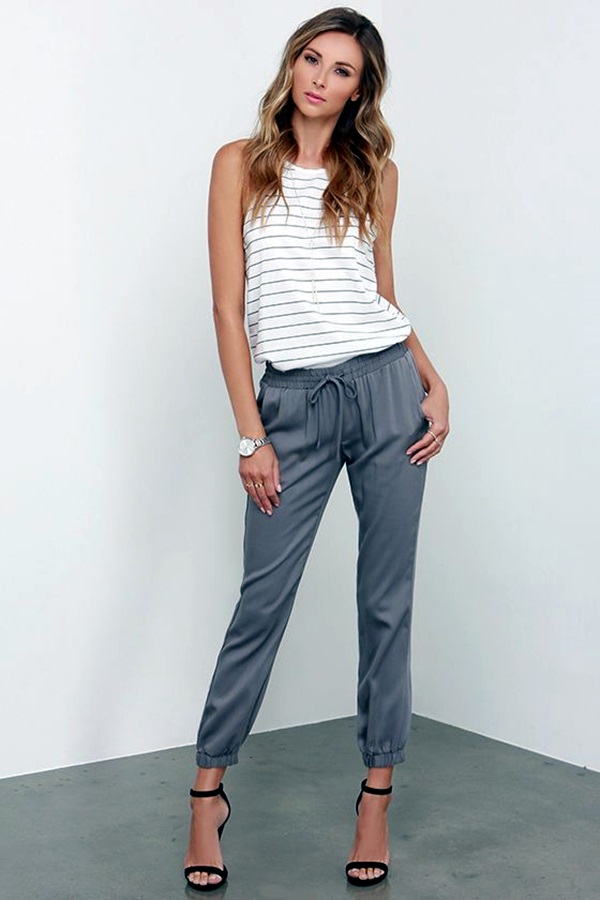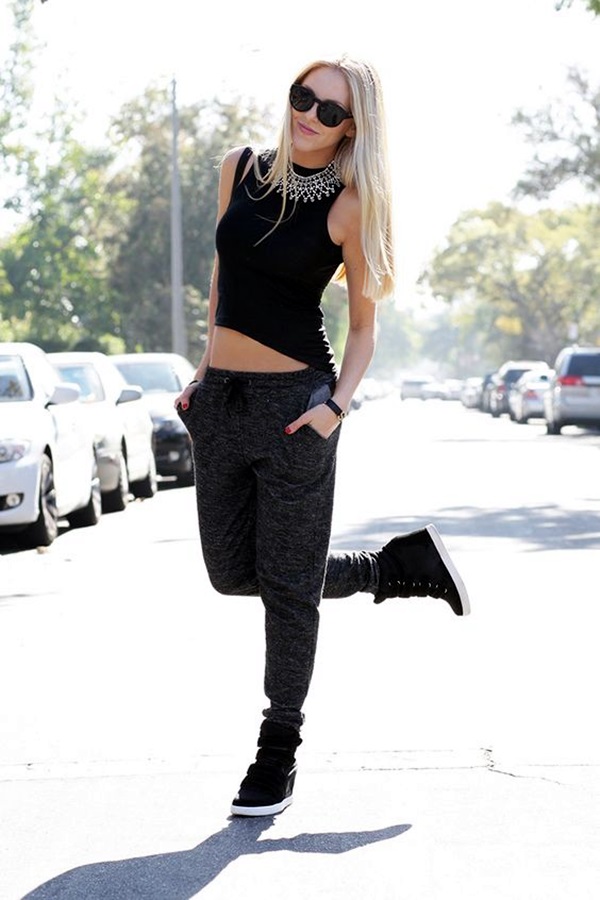 Here are some sporty outfits in which you will feel comfortable everytime. Take inspiration from some of the ideas mentioned below and refresh your sporty look –
Crop Top + Flat Loafers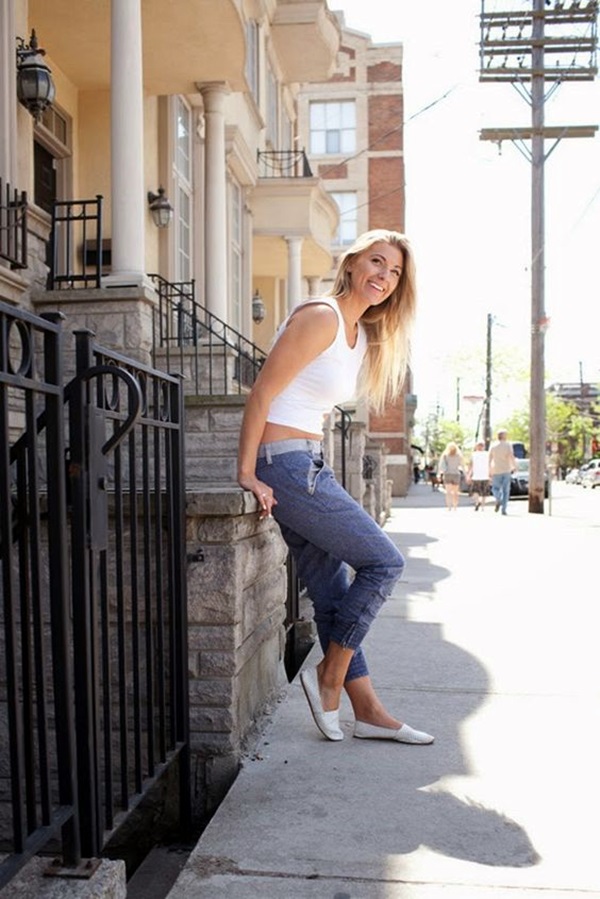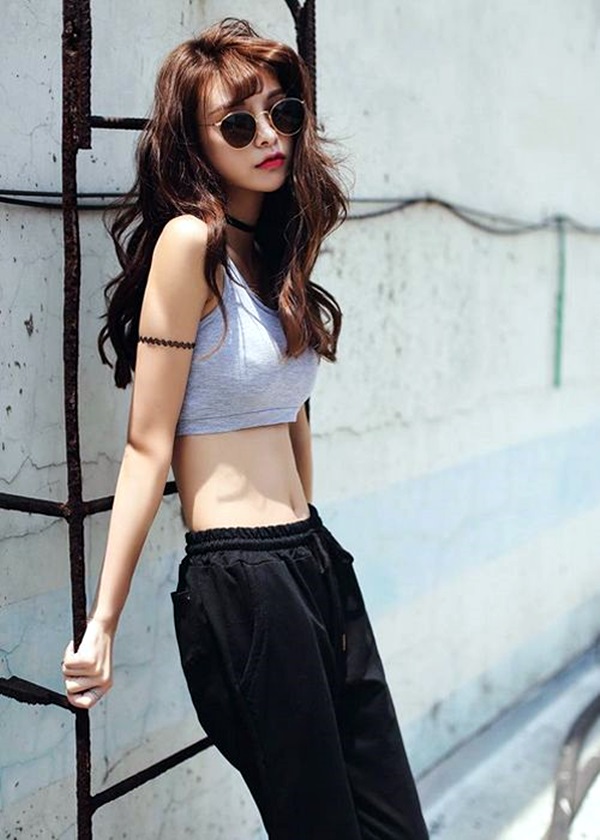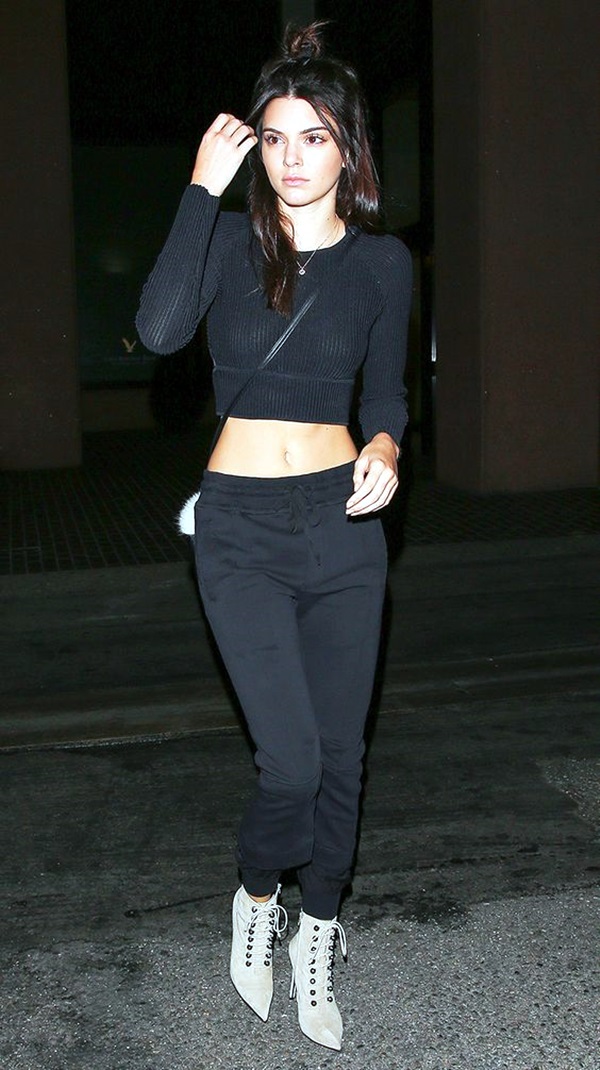 Ladies wearing strapless, long sleeve plain crop top in black color with turquoise joggers looks extremely amazing and seems to be excellent outfit to wear for morning walk in hot season.
Girls can give modern-twist to their look by matching it with flat loafers and styling cool aviator sunglasses.
Jogger Pants with Printed Tees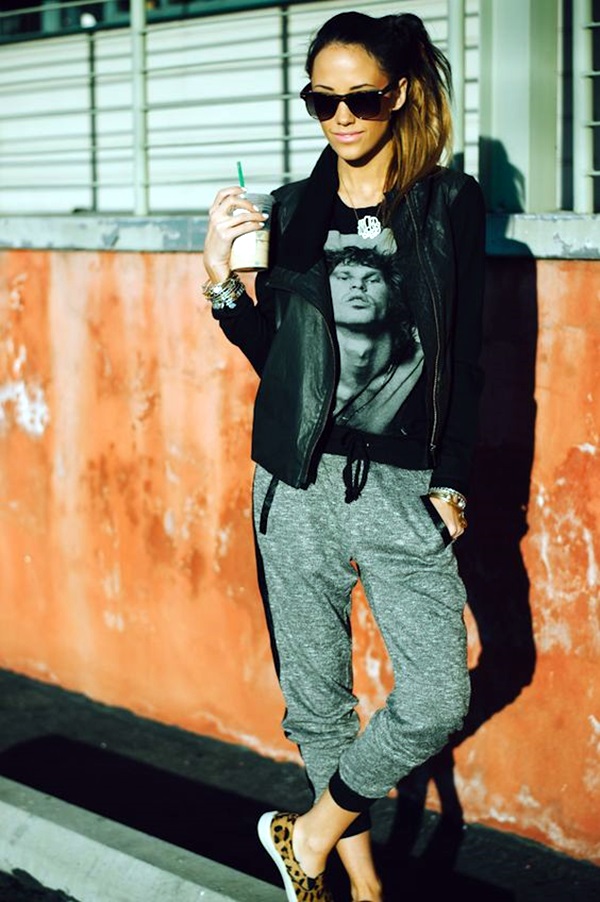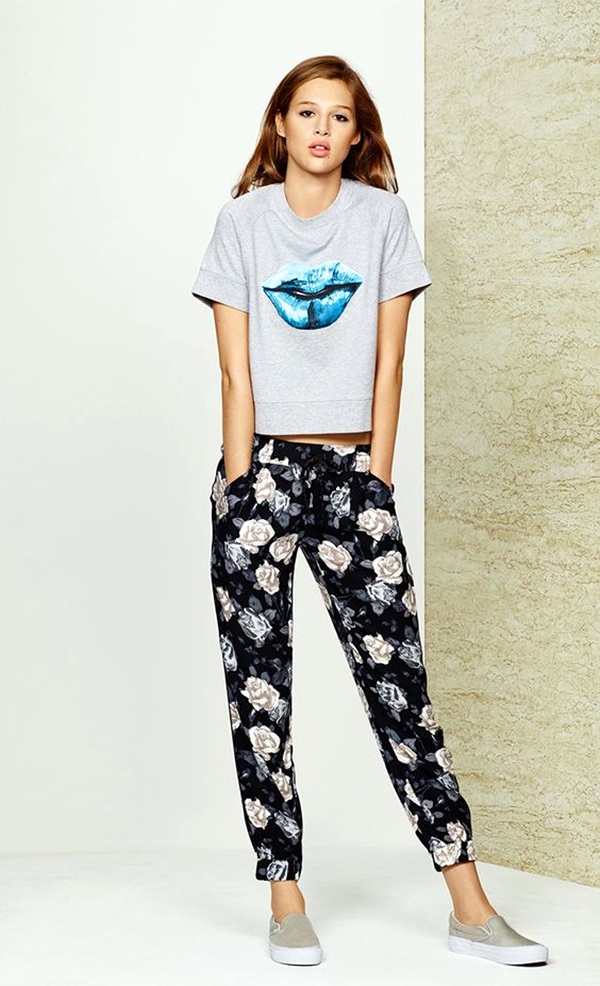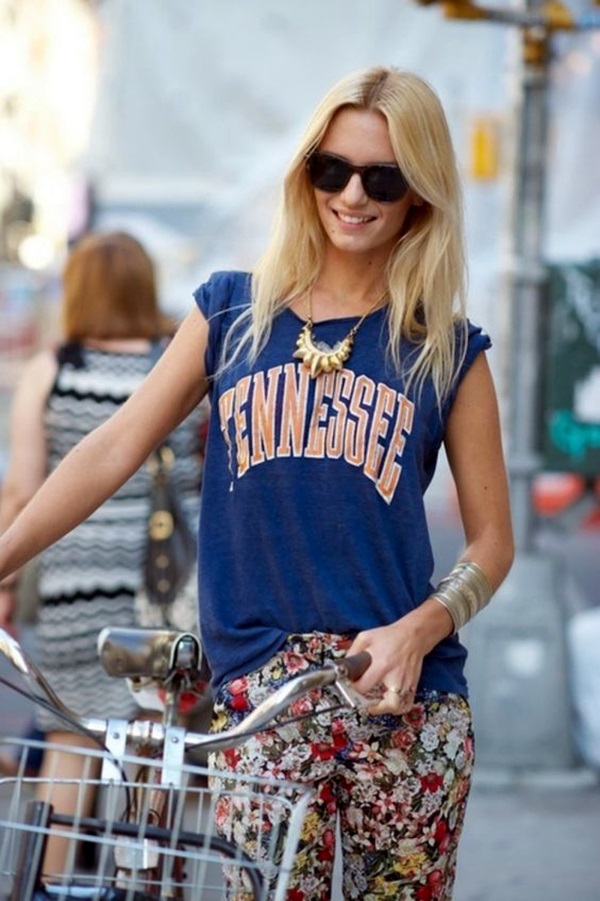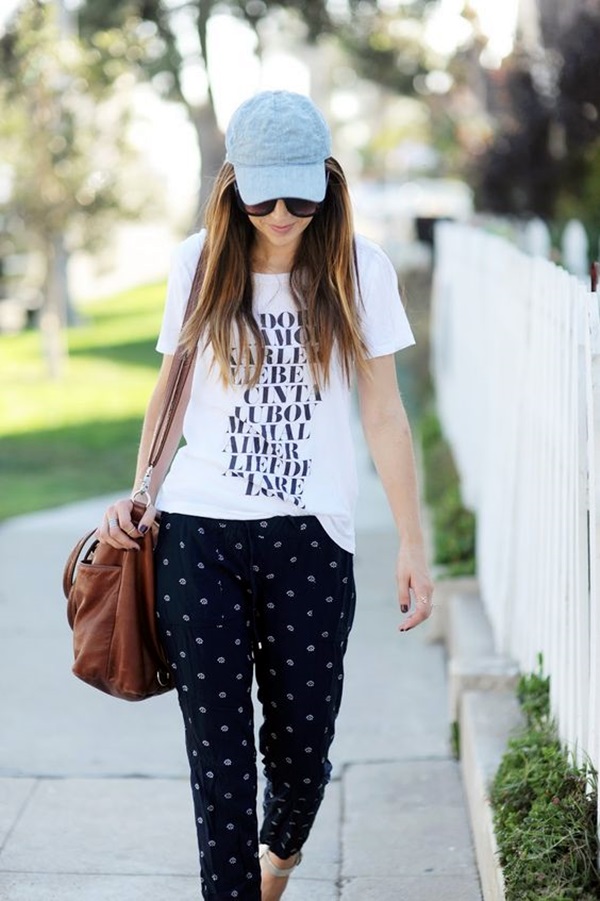 The girls who are crazy for Jogger pants outfit, can try matching them with printed colorful tees to achieve a new different look from others. This outfit combo is also ideal for ultimate street style and off-duty looks. For an exciting look, you can go for bold colors and the outfit looks trendy when worn with statement accessory.
Sports T-shirt with Plain Joggers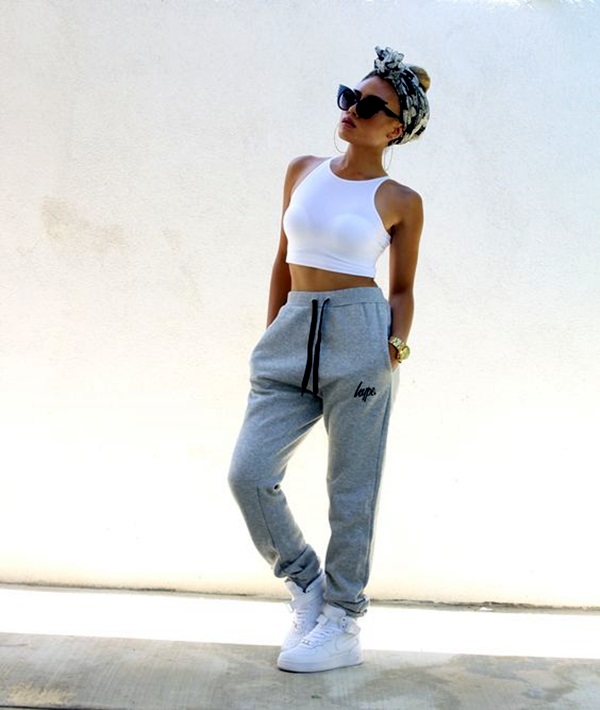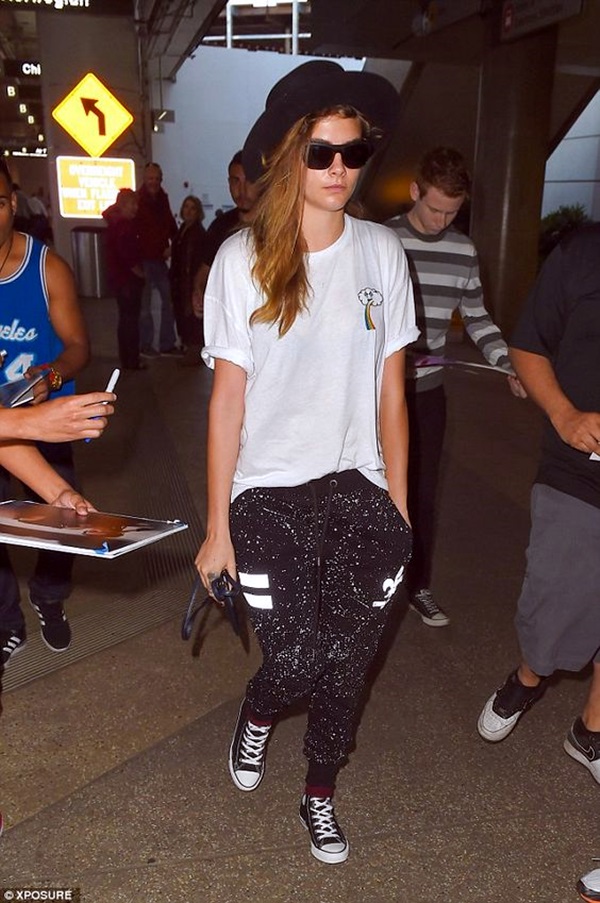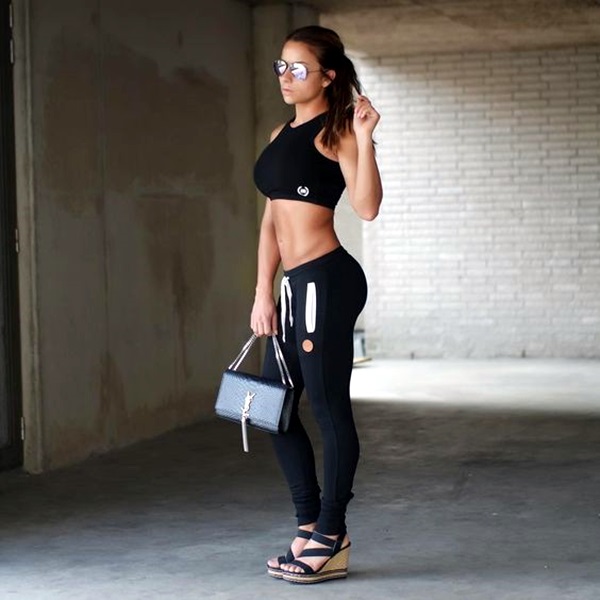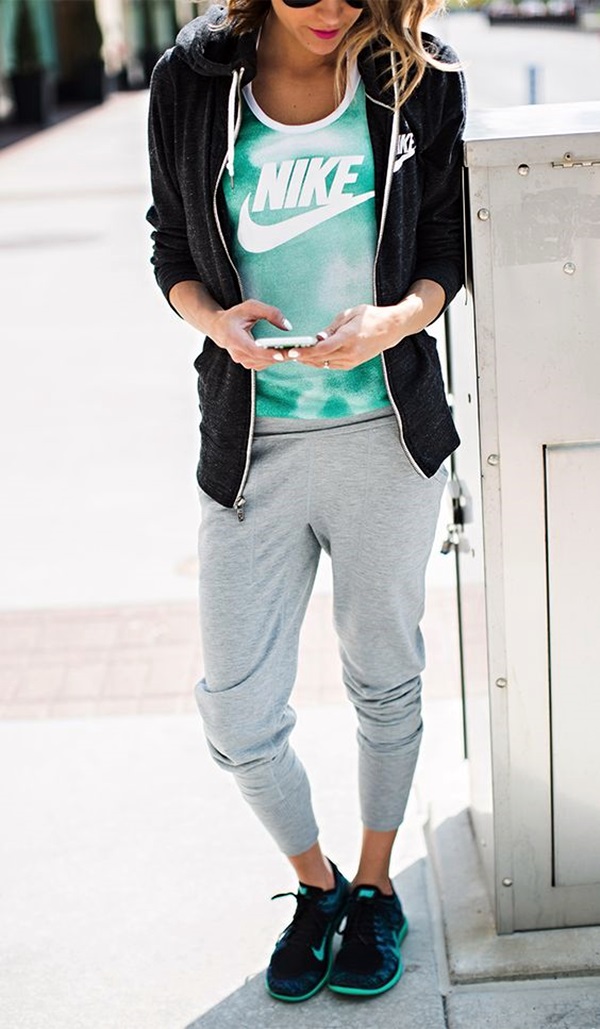 Nothing suits best to the sports lover besides the outfit they wear while playing. Jogger pants have changed the whole outlook of a sports person.
Wearing plain jogger pants with a bright colored Nike t-shirt proves to be perfect staple for a fun yet sporty look.
This look is so easy and cute for a cool walk in summer evening with your neighbors.
Leather Jackets with Denim Joggers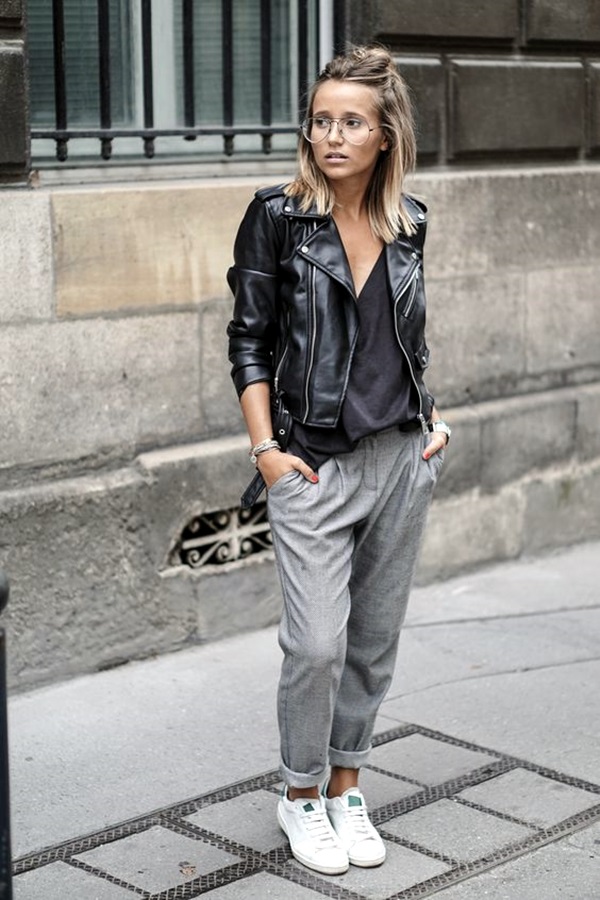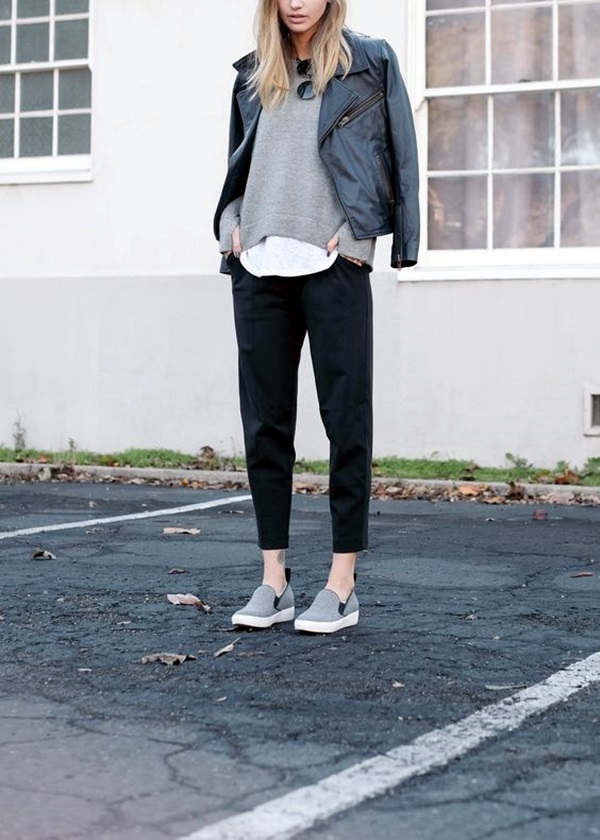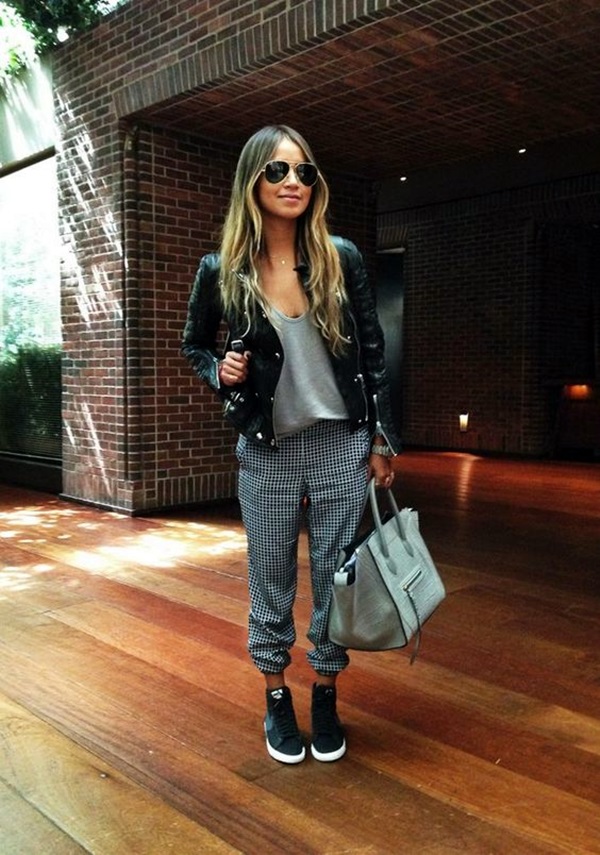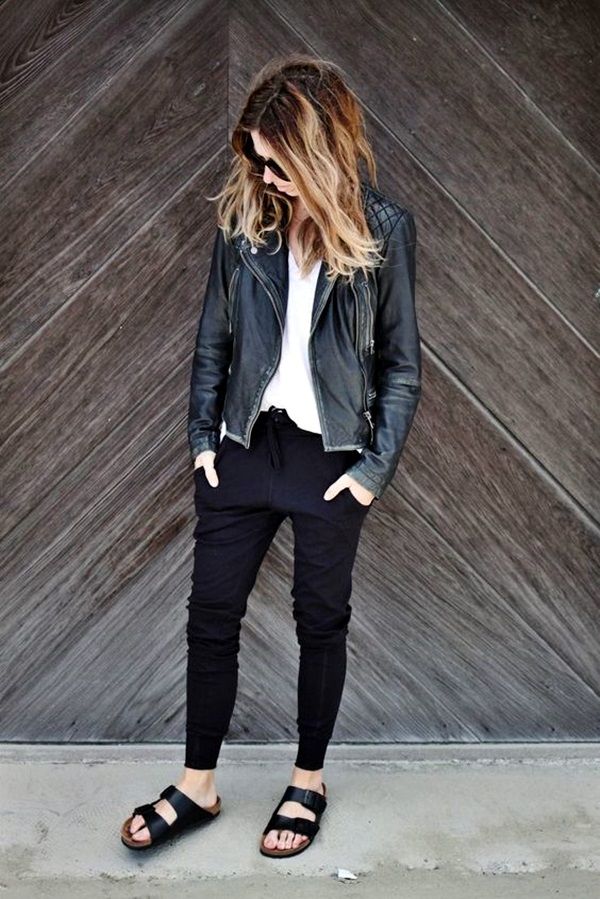 If you want to stay simple, go for black leather jacket styled with grey pullover beneath for extra warmth and match it with denim colored joggers for extra coverage while walking in cold weather. You can also style ankle boots with them.
Utility Jackets, Striped Top with Black Pants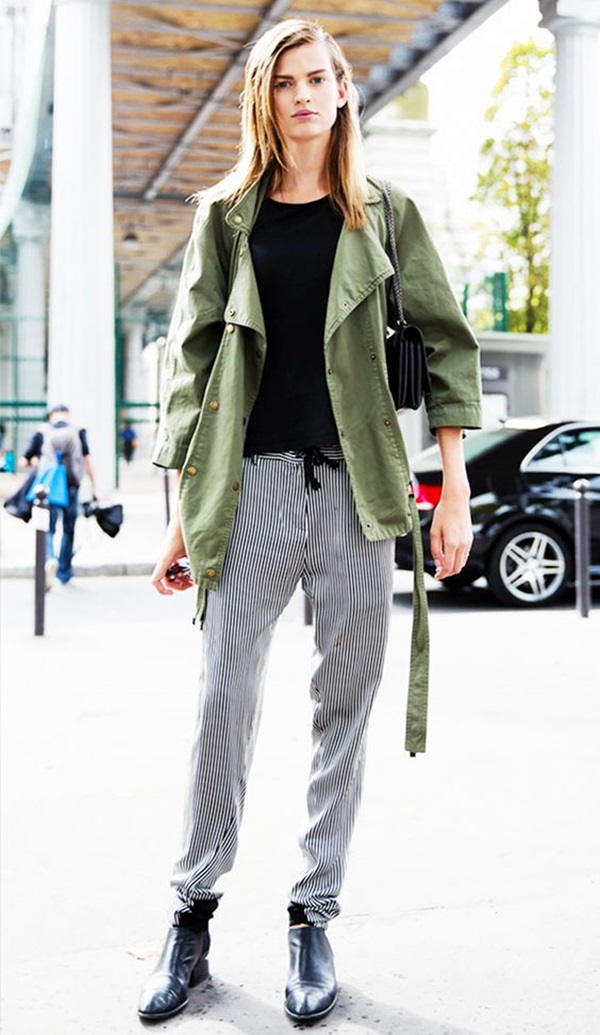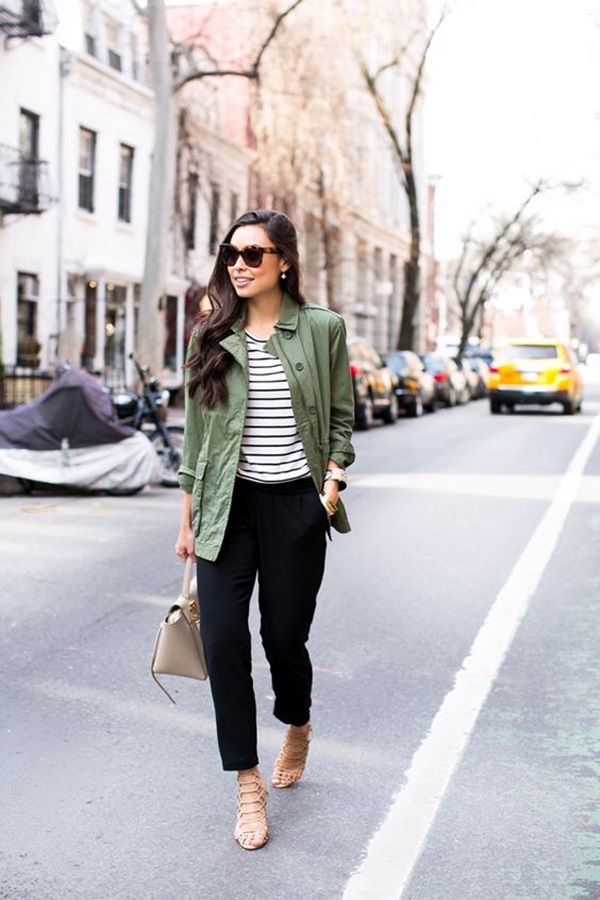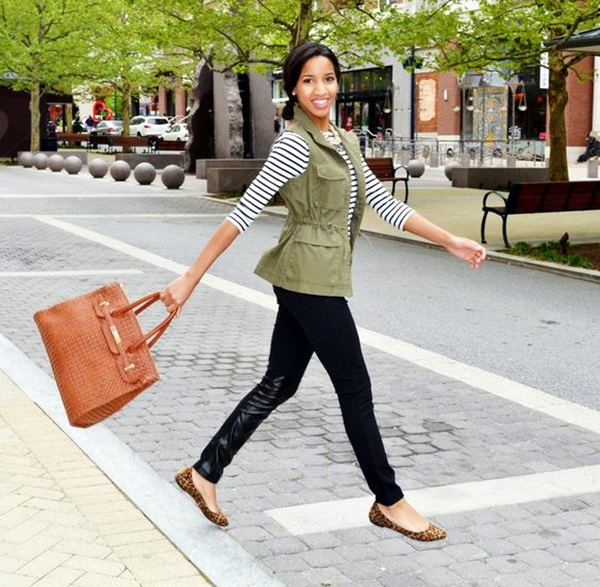 Utility jackets are fashionable and easy to style for college freak-outs. For a chic look, layering them over black and white striped top with matching black jogger pants is an excellent choice. Adding suede black booties to your outfit will enhance your sporty look.
Dotted Shirt with Colorful Joggers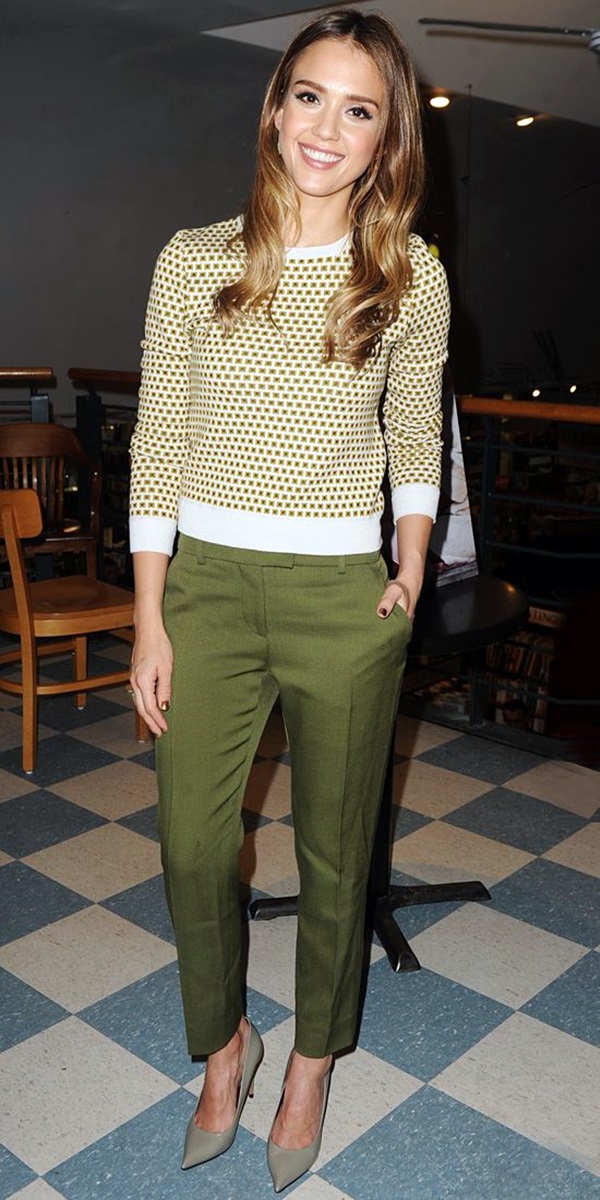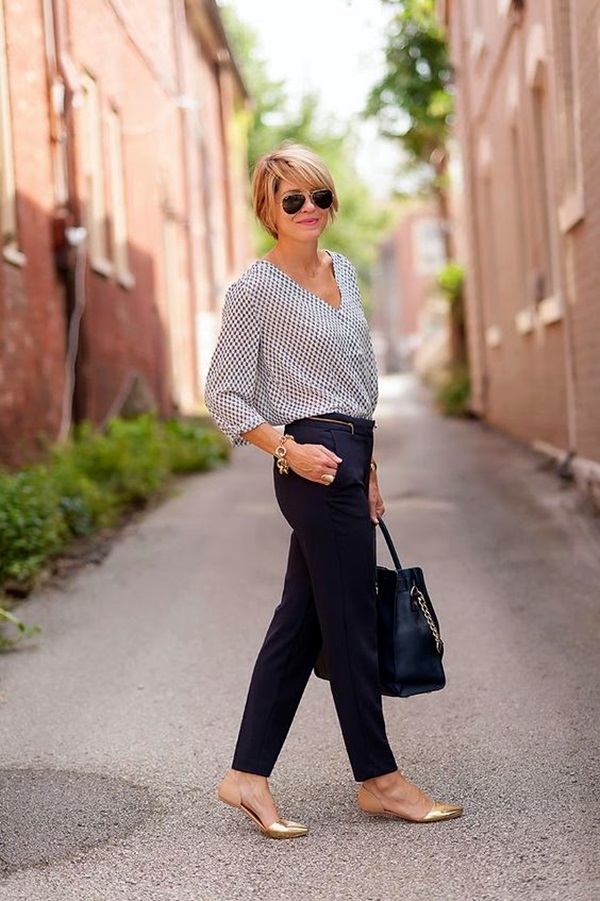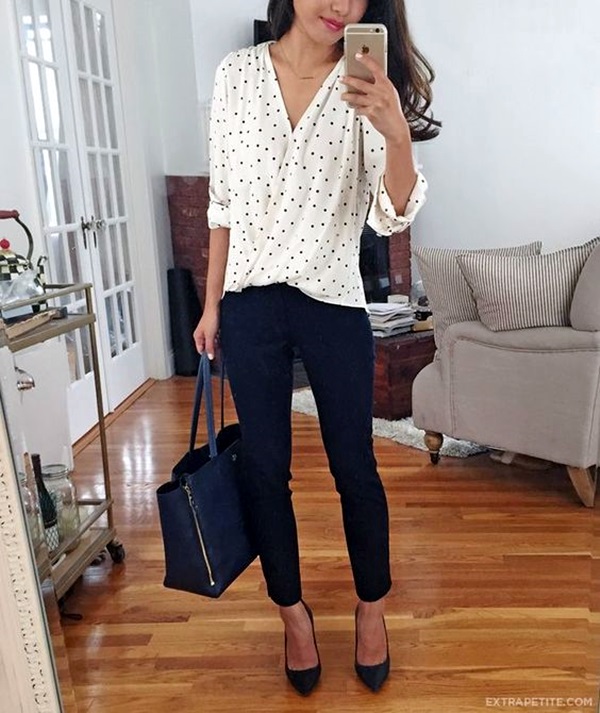 Dots are gaining much popularity from past few years in the fashion world. They give a timeless appeal to every simple outfit. You can easily pair polka dotted shirt with colorful jogger pants to achieve a glamorous look this summer. Don't forget that dotted shirts with joggers are perfect for effortless summer look and one of the favorite jogger pants outfit among sporty women.
Structured Top + Professional Shoe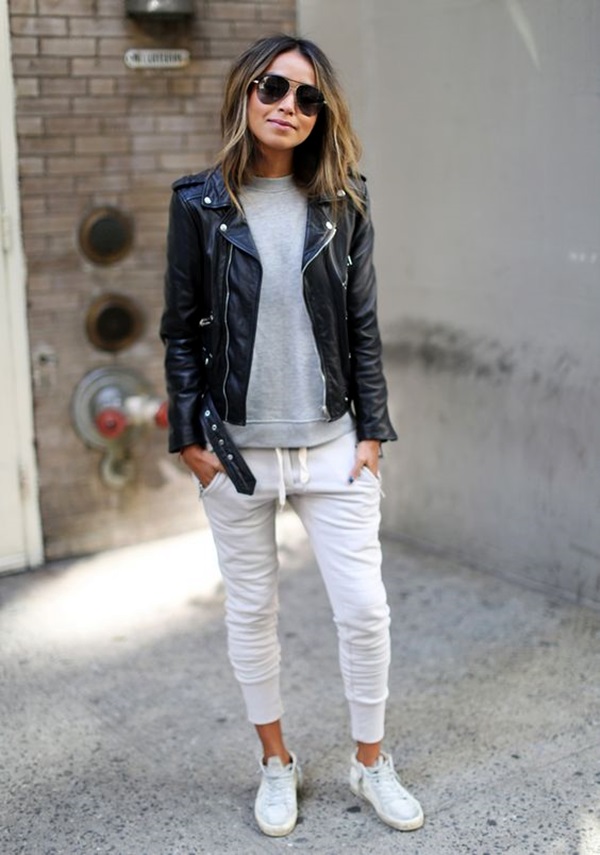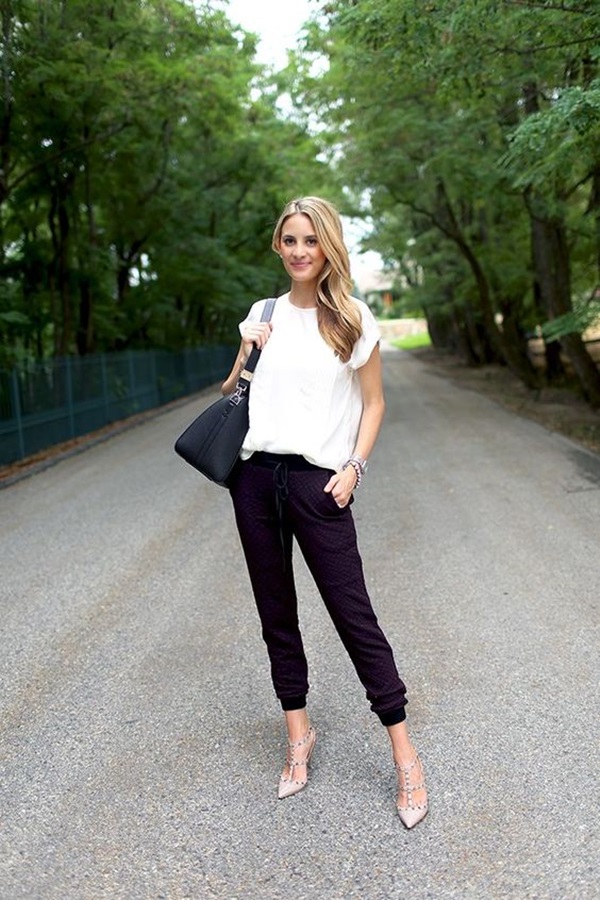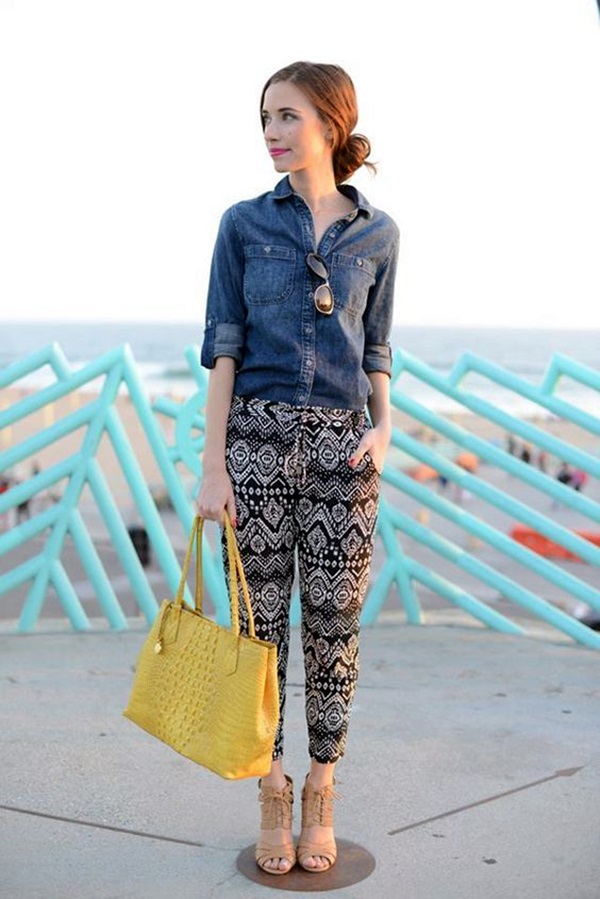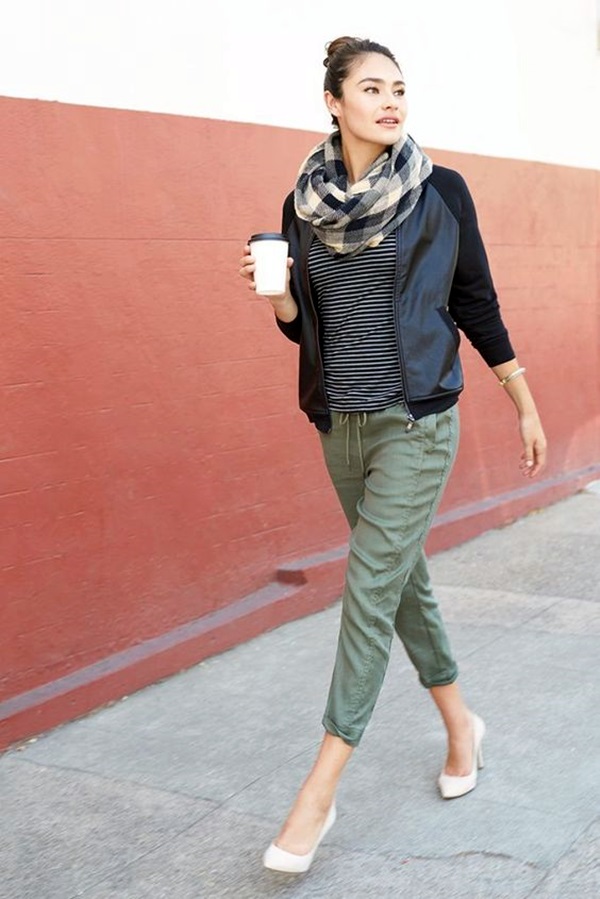 It's surprisingly easy to build a sophisticated, stylish outfit with joggers in 2016. What you just need to keep in mind is to balance appropriately.
Give formal look to your joggers pant by pairing it with a more structured top and professional branded shoe.
Matching lady like bag with it also makes the difference.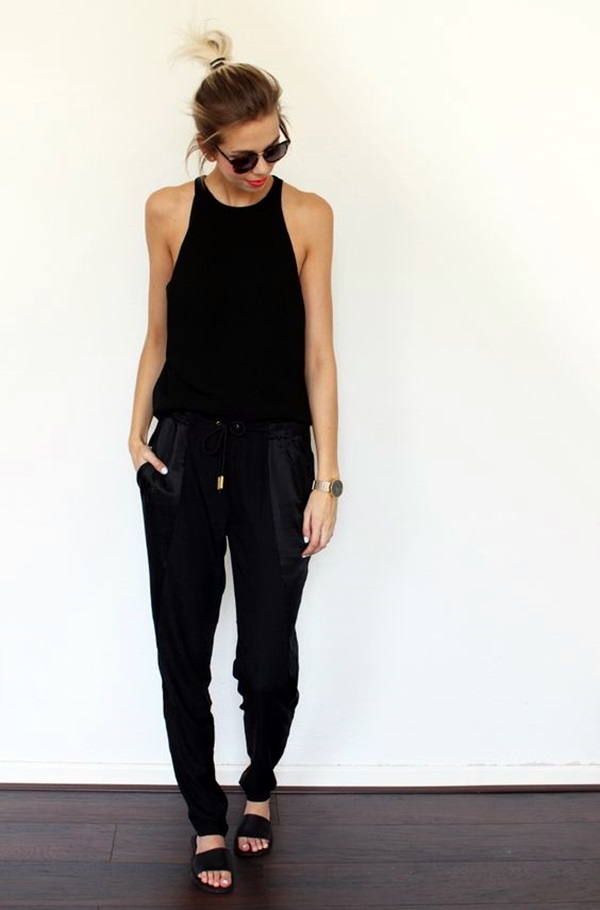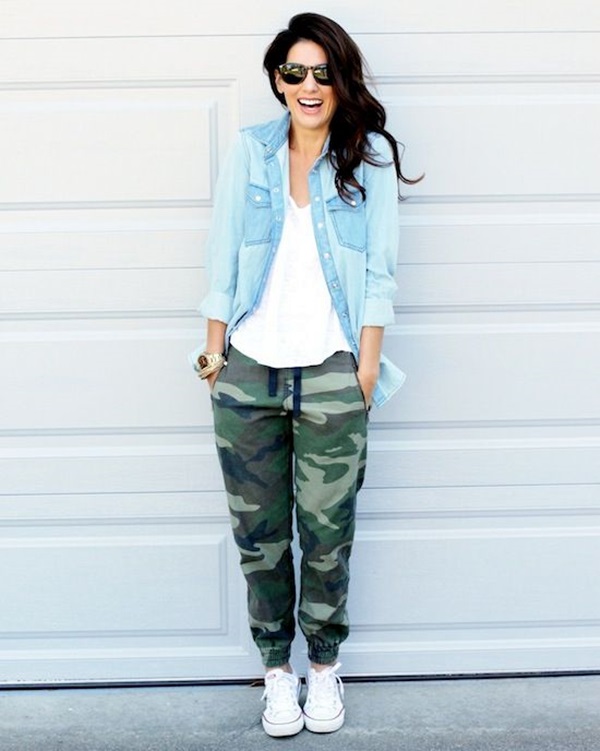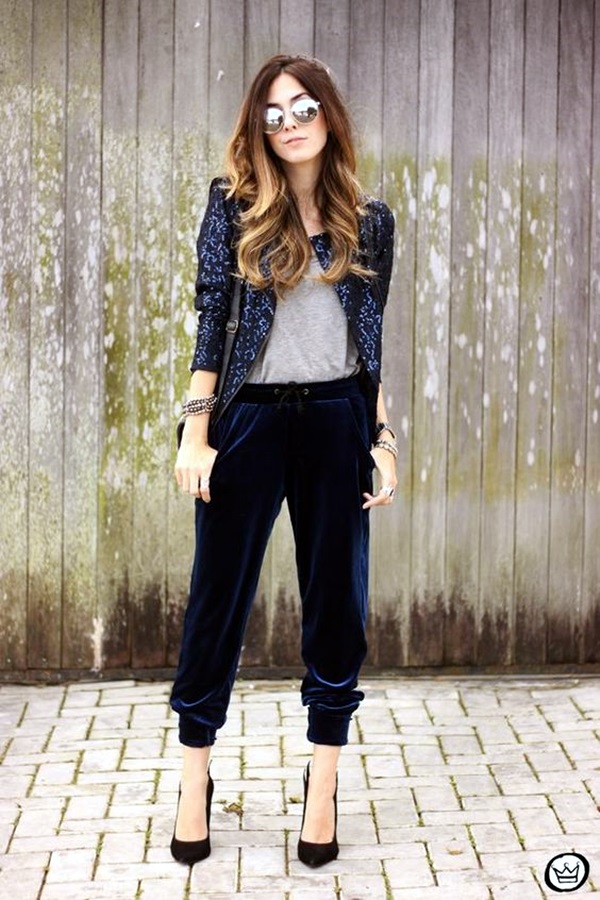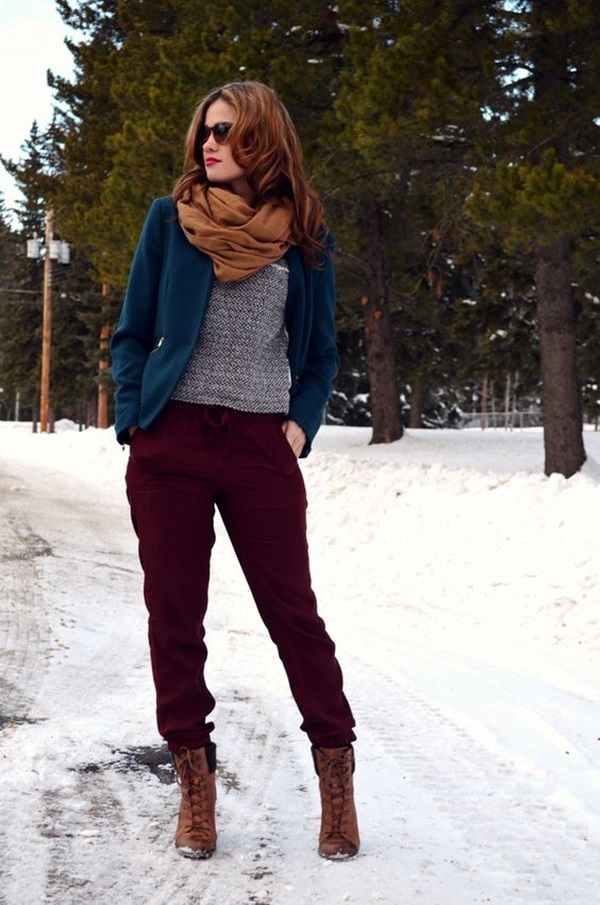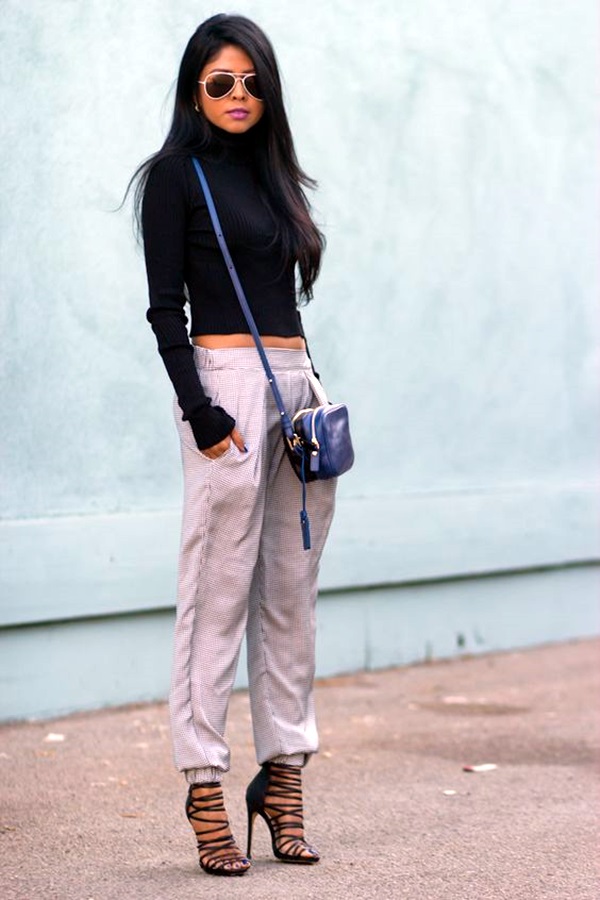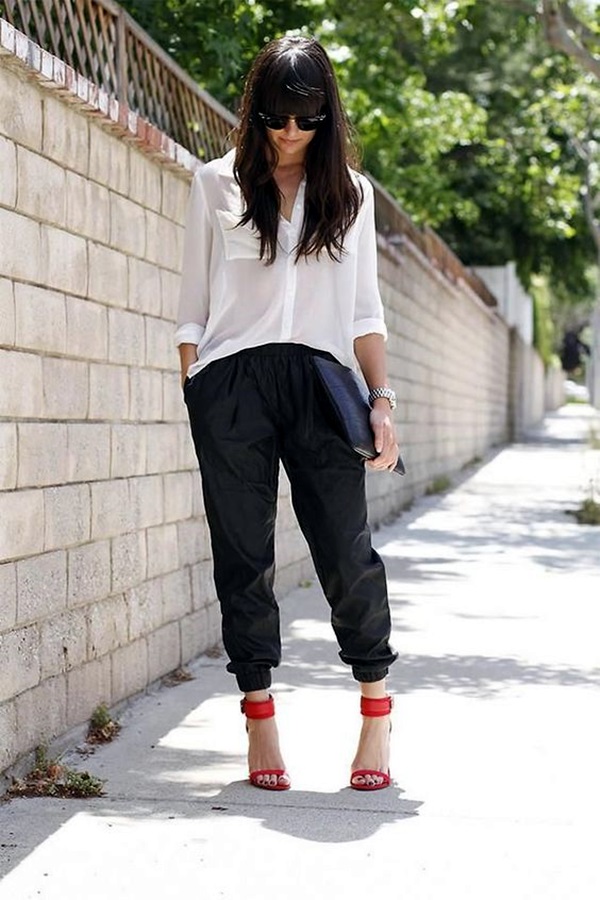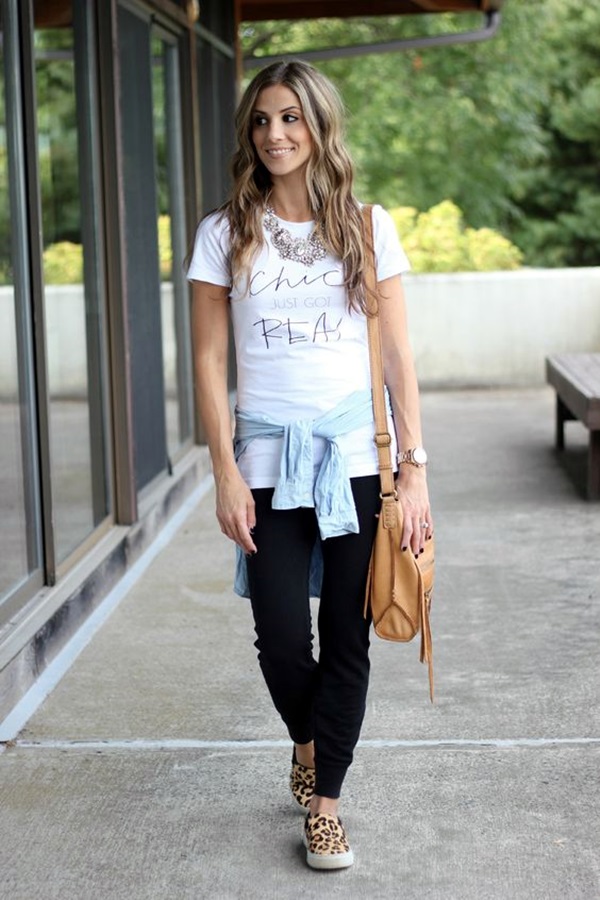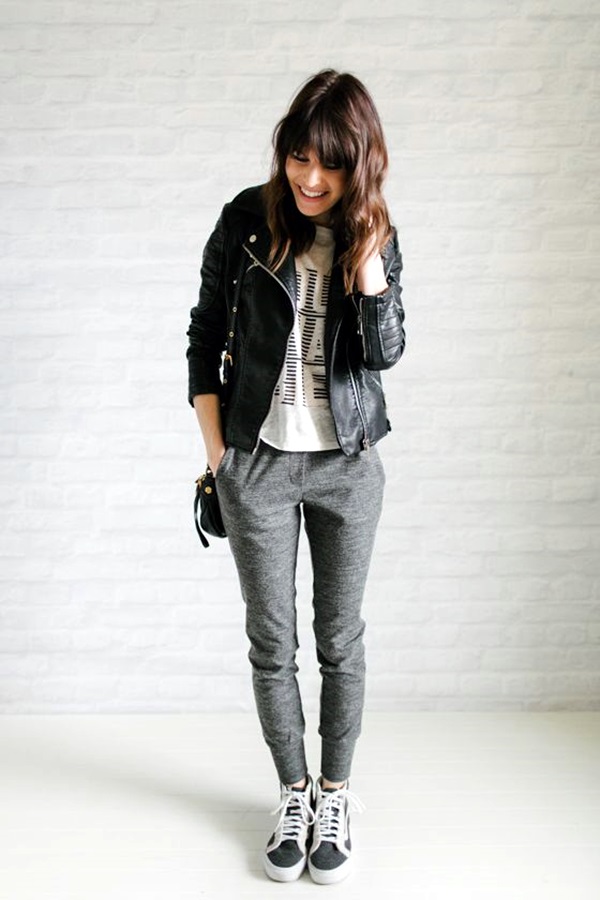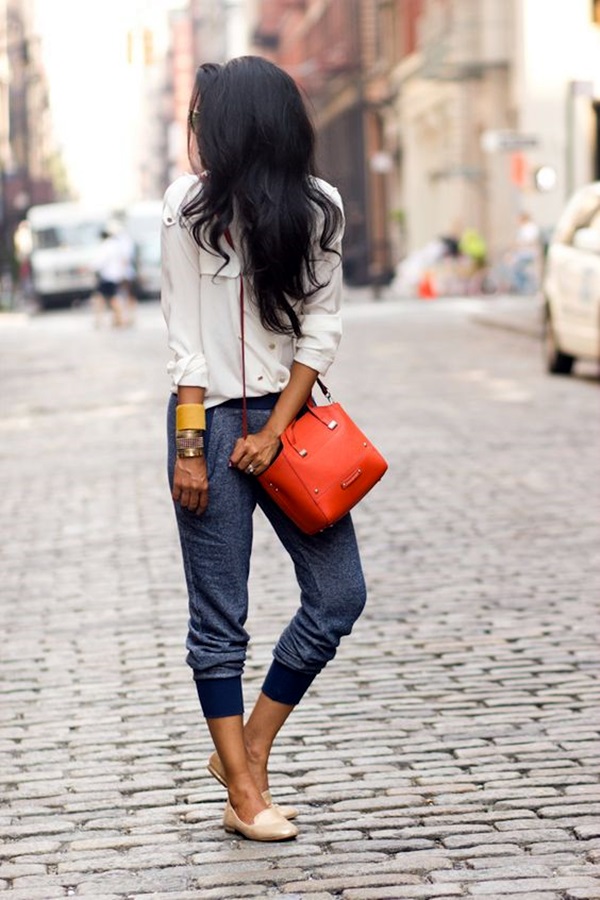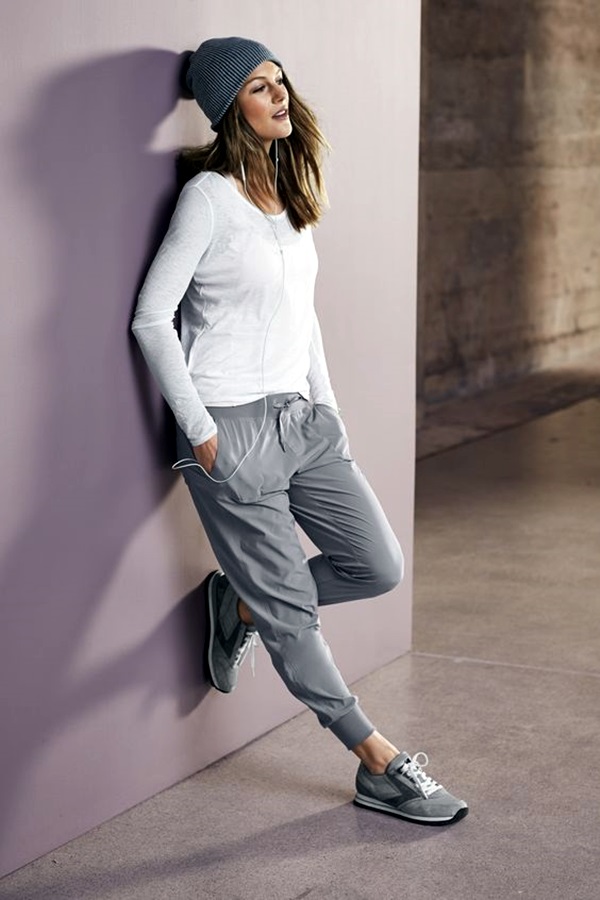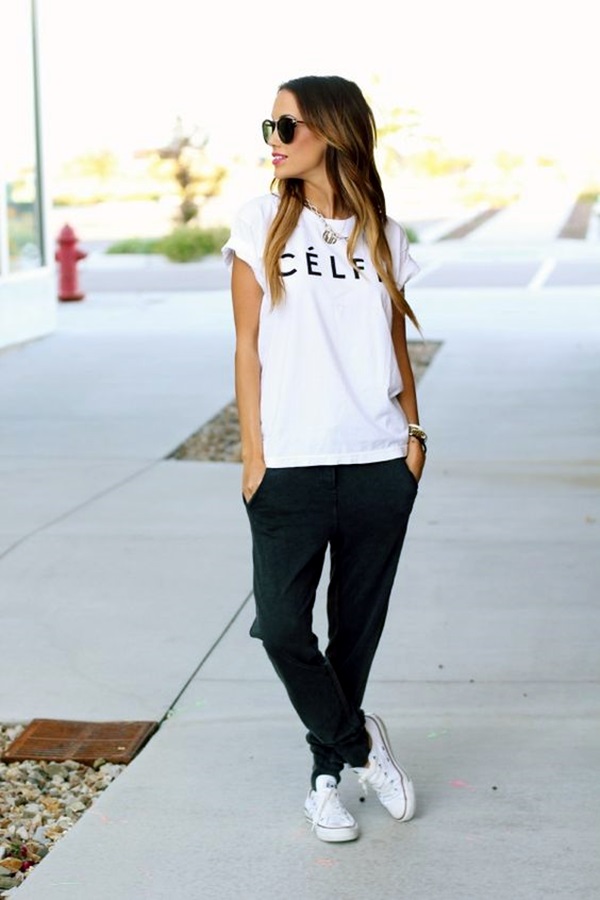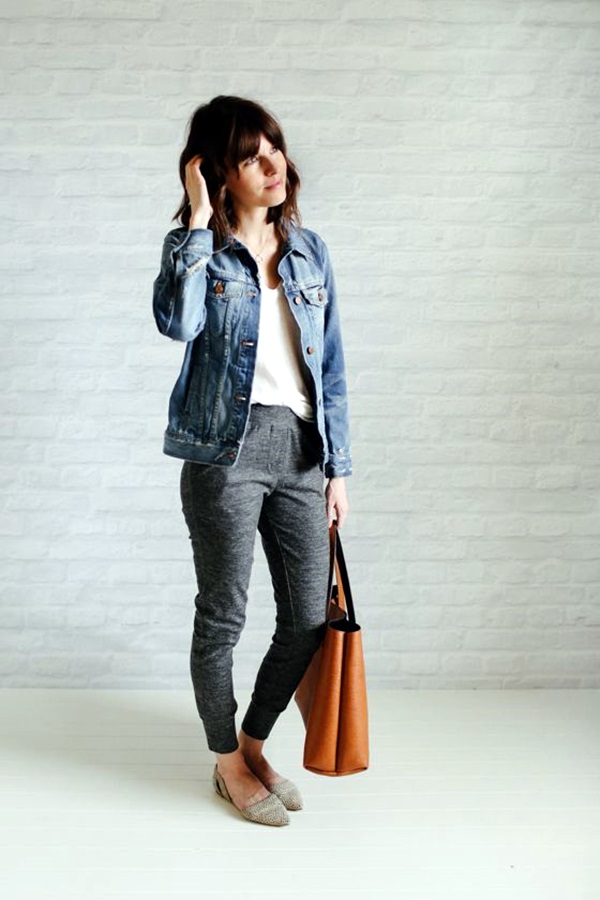 All over the world, fashion designers are presenting amazing jogger pants outfits ideas that may give you comfort with style.